As 2022 comes to a close, we reflect on a year of freedom and relative normality; getting out and seeing friends, visiting events, and sharing Heritage HQ with our community once again. We'll try not to get too soppy, but it has been a pretty good one - want to share yours with us? Use #classicmoments on Instagram.
Heretics: The Best Bits
We hosted 6 Heretics events this year at our warehouse in West Sussex. Each one was wonderful in its own way and we took hundreds of photos, but here are a few of our favourite shots to capture the spirit of our weekday VW and Porsche meet-up.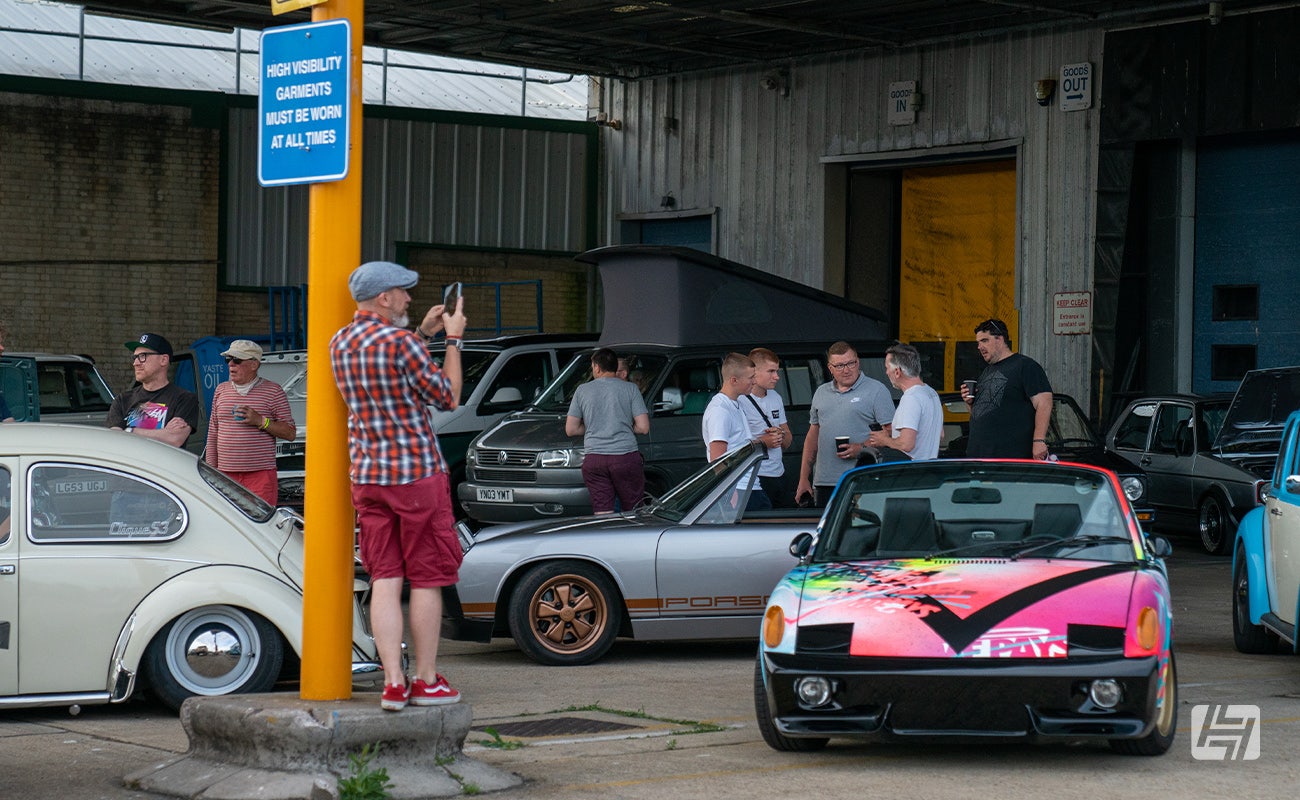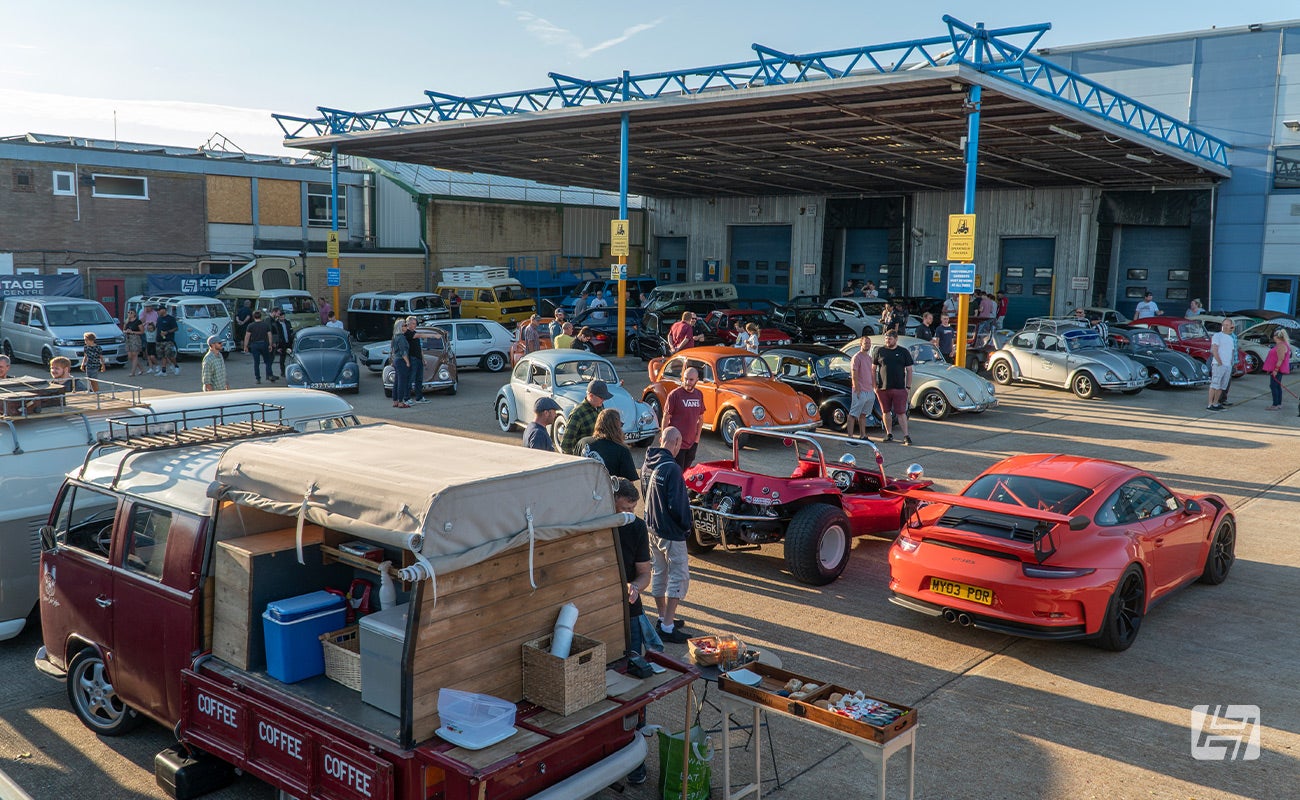 Behind The Scenes
One new feature for the events at Heritage this year was our warehouse tours. We first gave these a go at the 996 Celebration event in May, and they have remained a firm fixture in all events ever since. The feedback has been fantastic and customers and community members have reported enjoying taking a peek behind the roller shutter doors and learning how a business like ours actually functions. Here Ramon from our Trade Team stops for a selfie as he leads a group around the warehouse.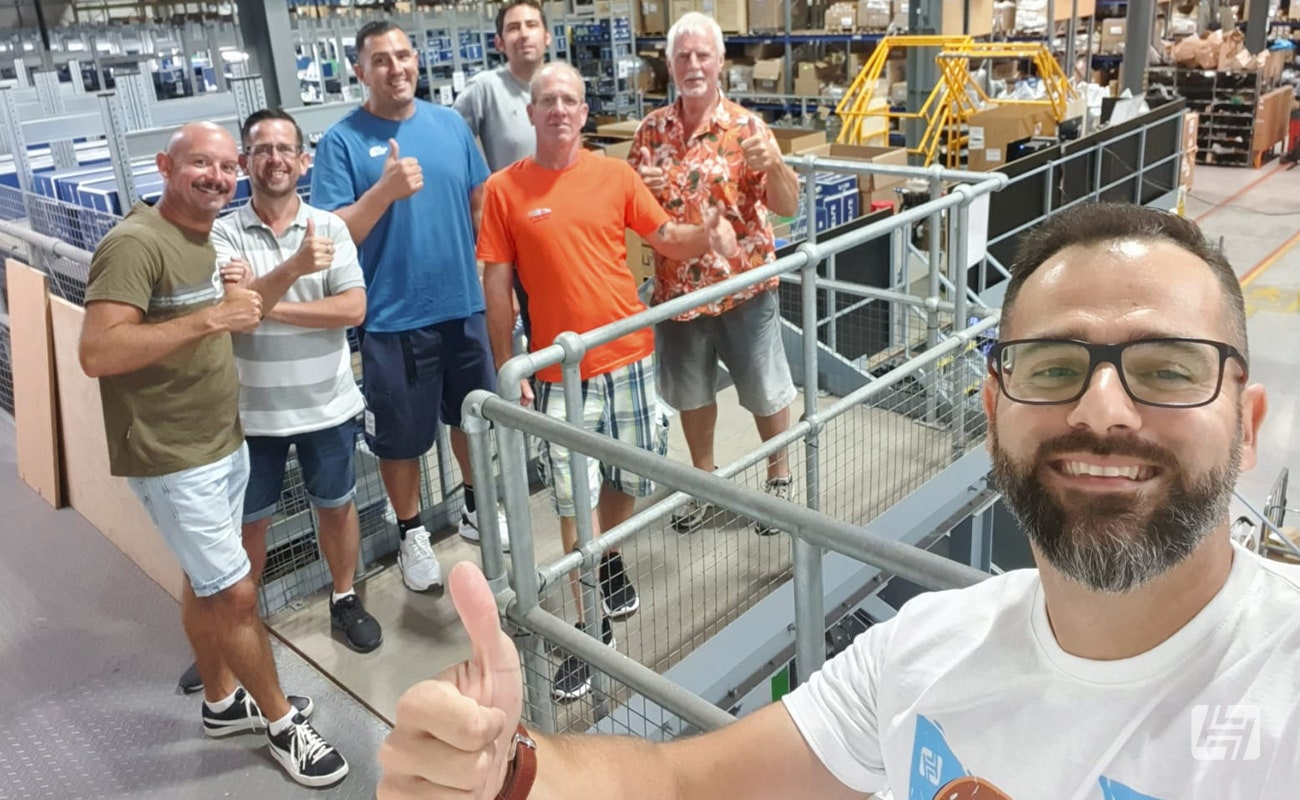 Volksworld Show
Volksworld is the biggest event of the year for us, and after a 3 year hiatus, it was great to be back. You can read the full blog coverage here, but here's just a taster.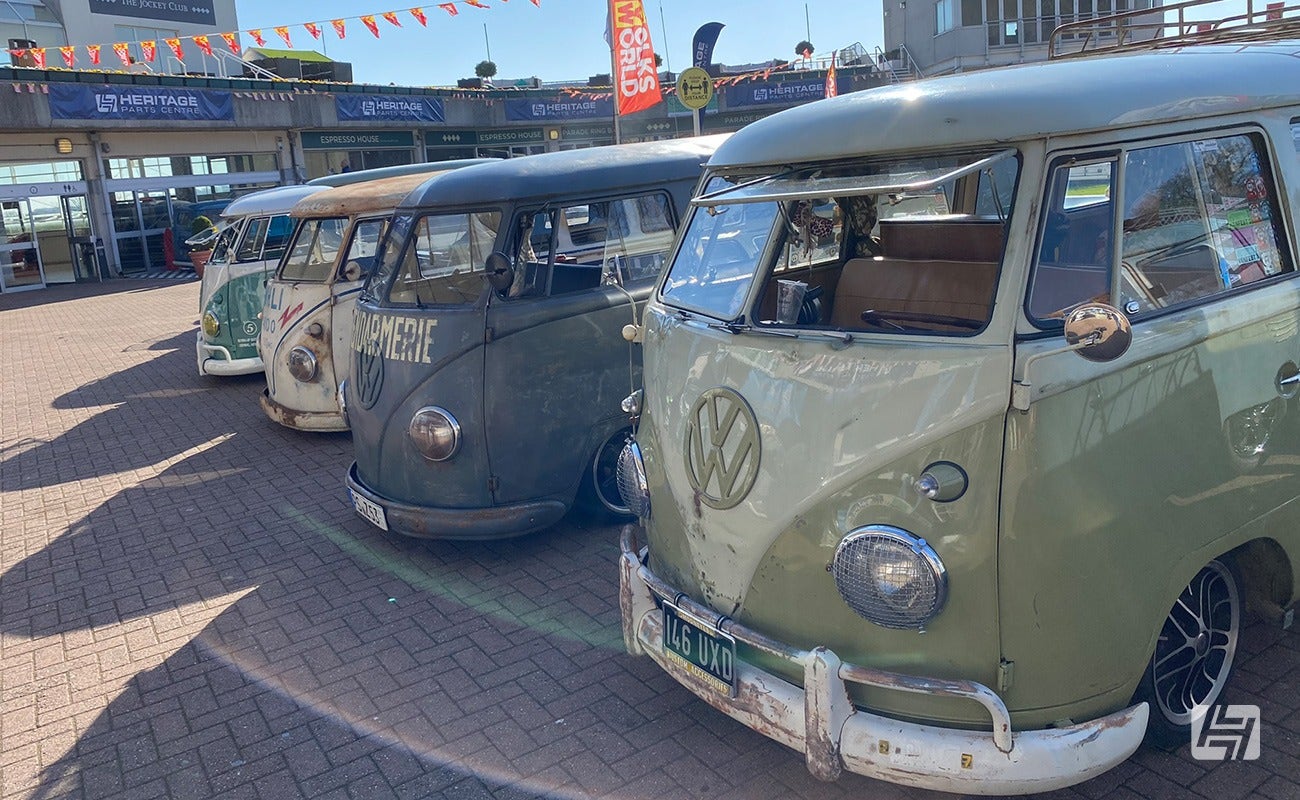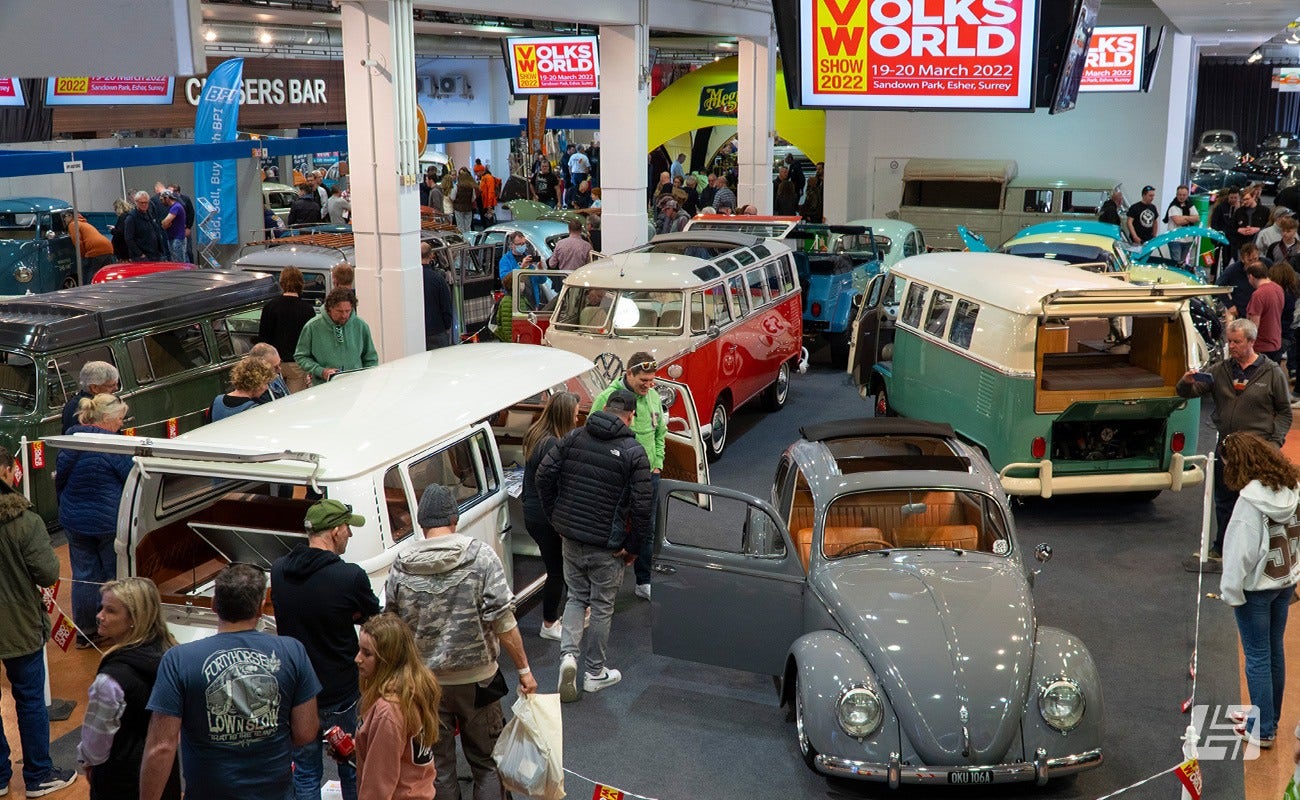 Dan Chambers Visits Shoreham...
After working with Dan Chambers throughout lockdowns and the Pandemic, it was a pleasure to have him come and visit us at Heritage HQ so we could take some nice shots of his finished car down by the seaside, and introduce him to our local friends at Heretics in the evening.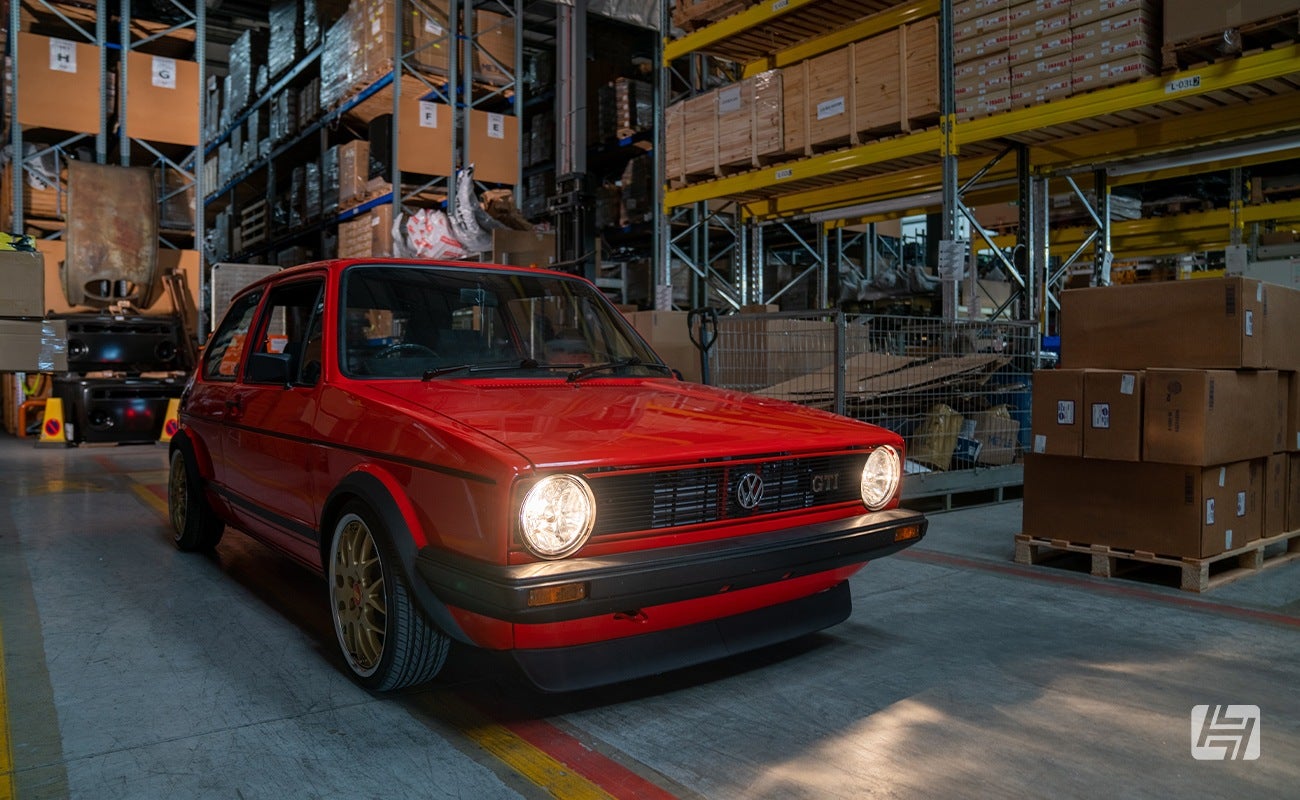 Product Highlights
Our range is expanding all the time as the Tech Team work on sourcing and developing products to help you get the most from your hobby. Whether it is previously obsolete mechanical parts remanufactured by FORST or a top-quality car cover to keep the weather off made by SSP, there is always plenty going on behind the scenes here in Shoreham.
On top of any new to-range products, it's always great to see much-loved parts back on the shelves after long periods of absence. It was a joy to welcome pallets and pallets of SSP wheels to both our Shoreham and Bremen warehouses back in the summer!
25 Years Of Porsche 996
Whilst we are on the subject of people coming to visit us, we were only to happy to host Lee Sibley and his 9Werks Porsche 996 Anniversary celebration. Lee managed to muster pretty much every version of the 5th generation 911, and they were all formation parked in the yard for the owners to enjoy (and get a bit nerdy over!)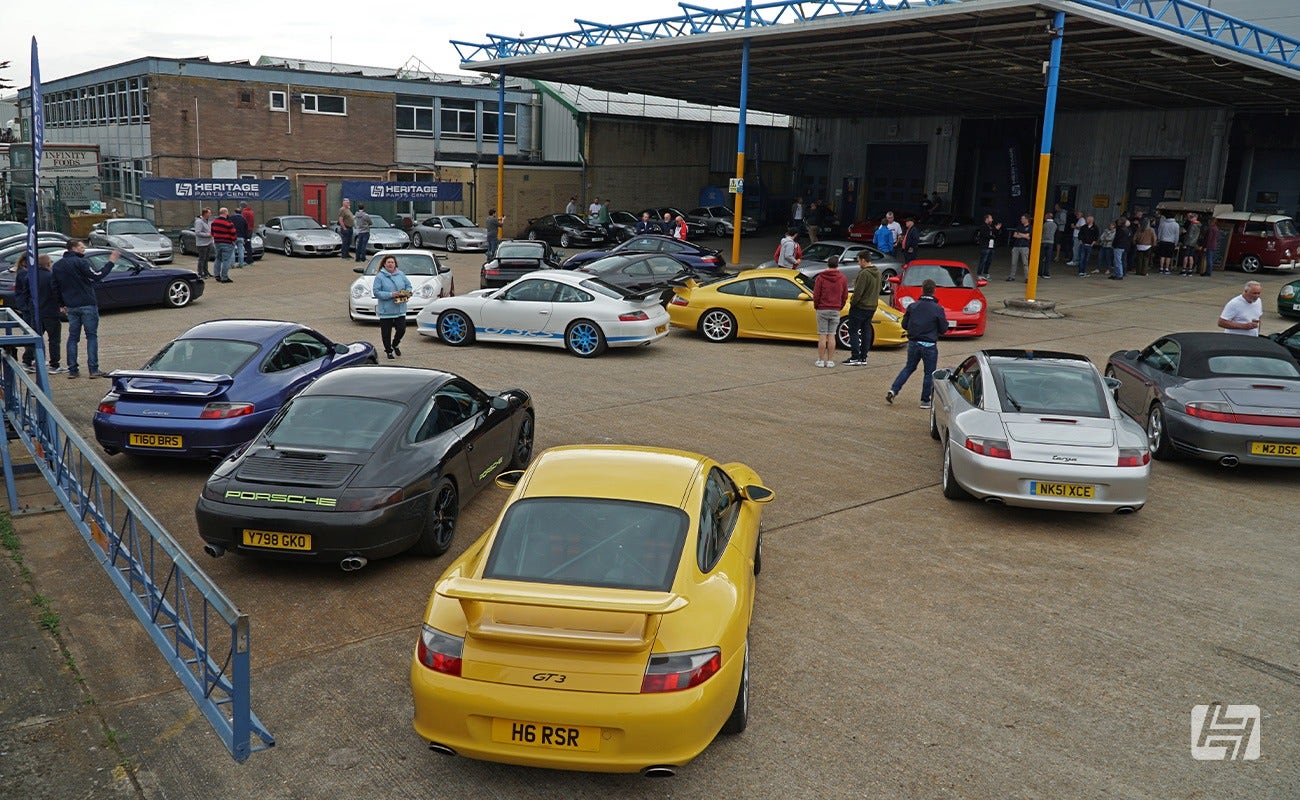 Stories From The Scene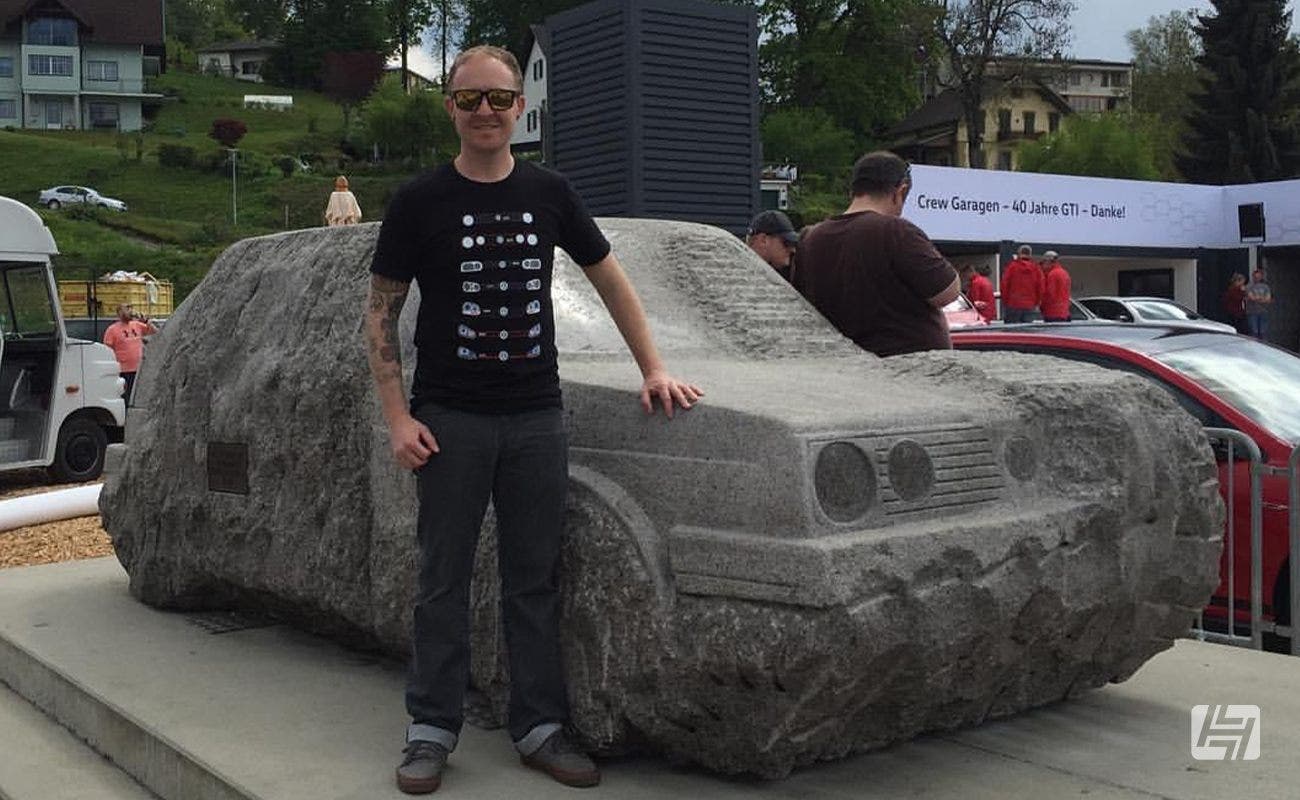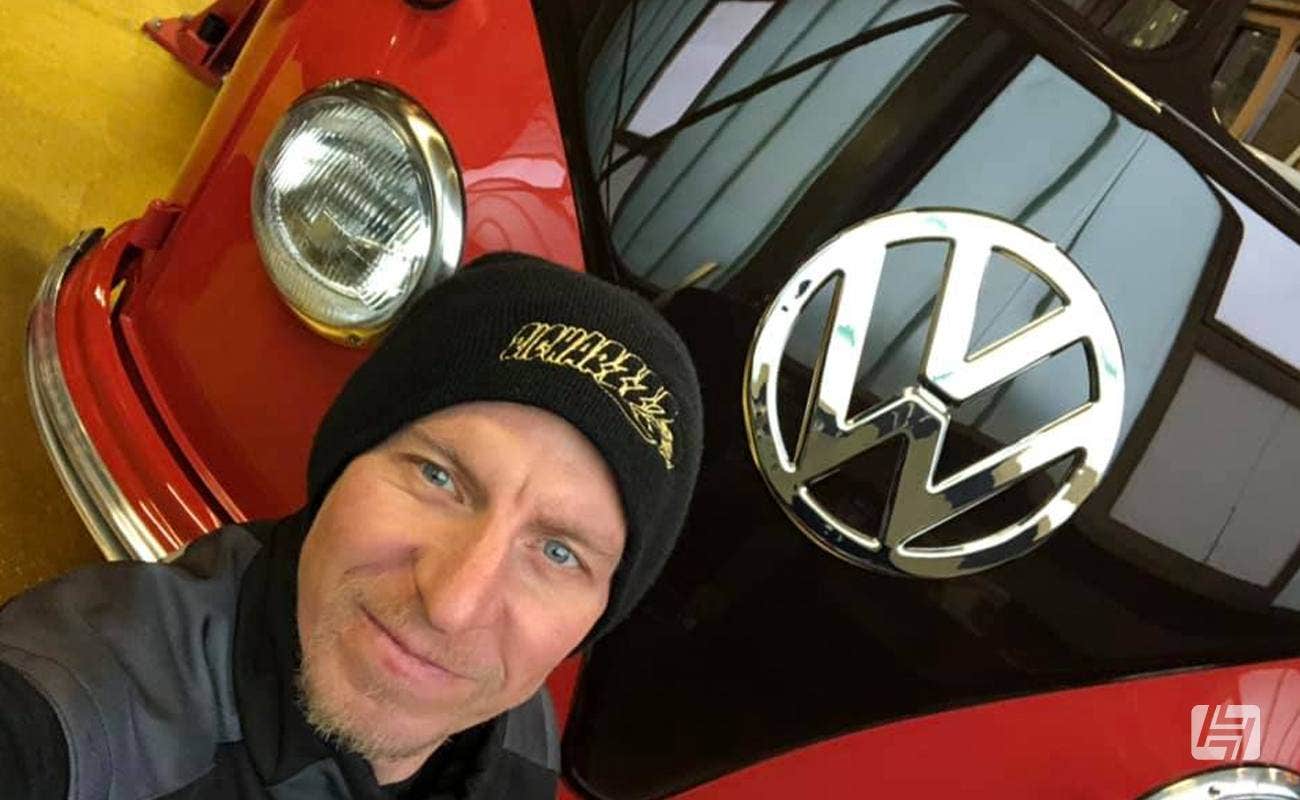 Instagram 25k Milestone
In a fitting tribute to the efforts Steph our Social Media Manager puts in, we ticked over the 25,000 follower milestone earlier in the year. Instagram and Facebook are no longer just about posting funny photos, there are plenty of algorithms to contend with on top of their desire to prioritise video content over regular photographs. It would appear we have struck a great balance though, and our audience appears to enjoy the blend that Steph has curated for us.
If you haven't already, please follow us on Instagram here and Facebook here.
A Big Photoshoot
After the success of the big photoshoot at Newhaven beach in 2019, it was decided we should go bigger and include even more Porsche models this time around. Cue 20 cars and willing owners, a private school in mid-Sussex, two photographers, and a video guy. The fruits of their labour will be out for all to see soon, but for now, here are a couple of behind-the-scenes photos to set the mood.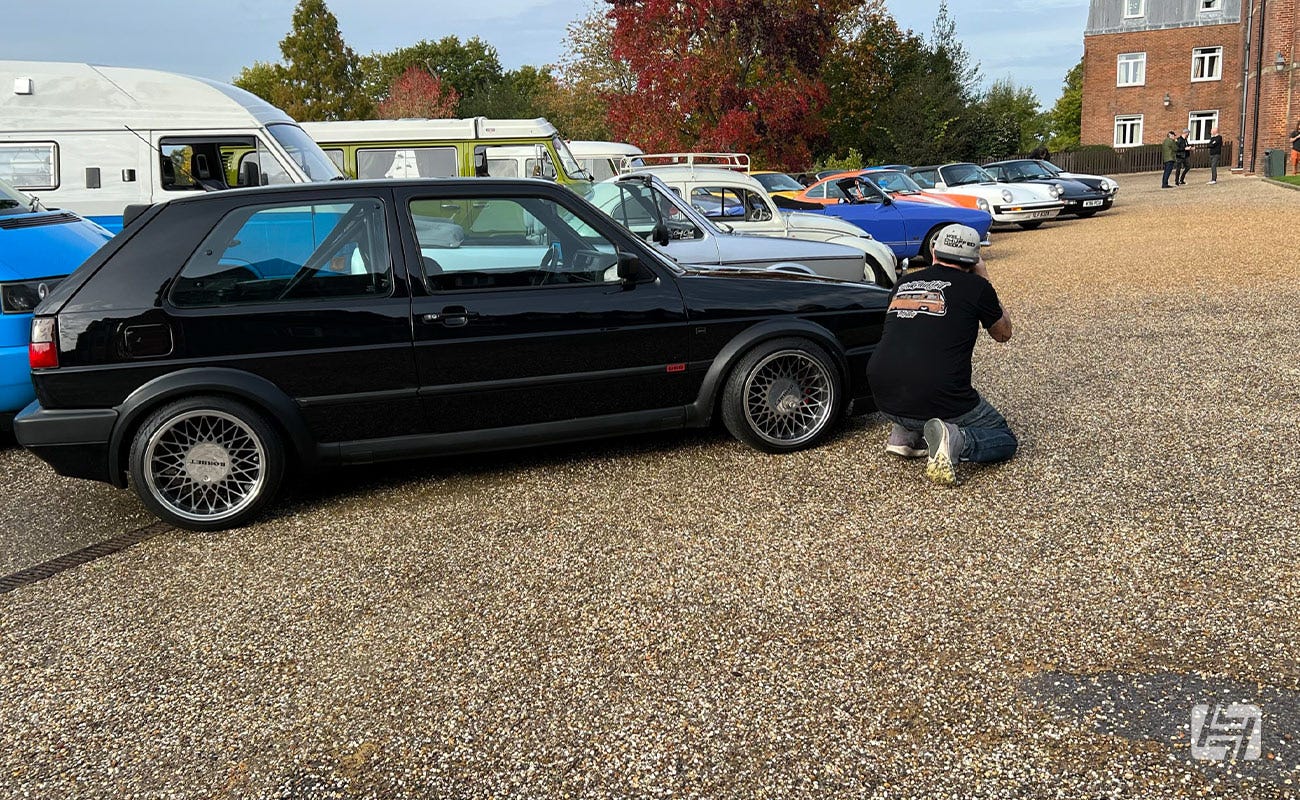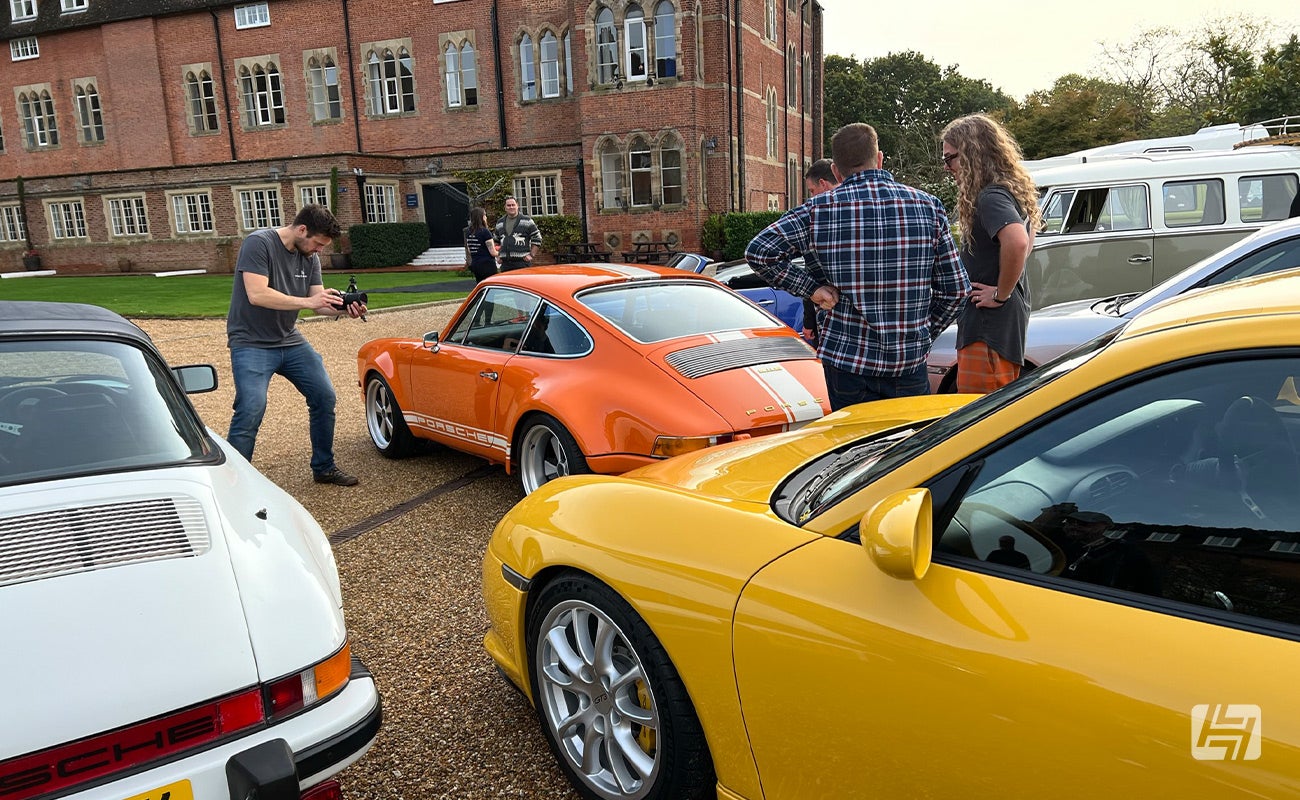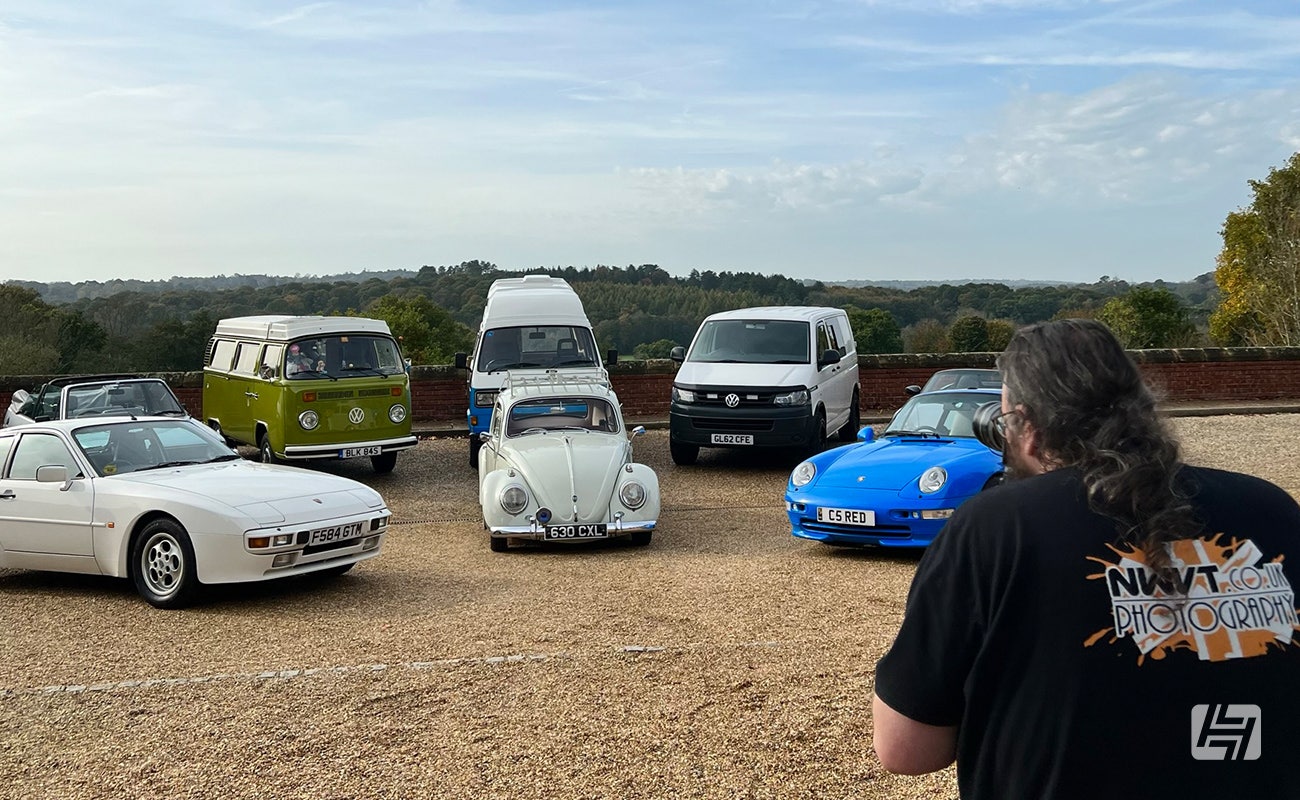 Sharing Knowledge
Our blog is a great resource to help answer technical questions and to inspire you with confidence to tackle the next step in your project. Whether it's fault diagnosis, buying the right car to start with, or performing an engine conversion, we've spoken with experts, done the research, and got the low down to keep you well informed.
Some of the most popular topics this year include performing a T5.1 facelift conversion, how to change seats in your car, upgrading your VW Golf brakes and what to look for when buying a Porsche 993.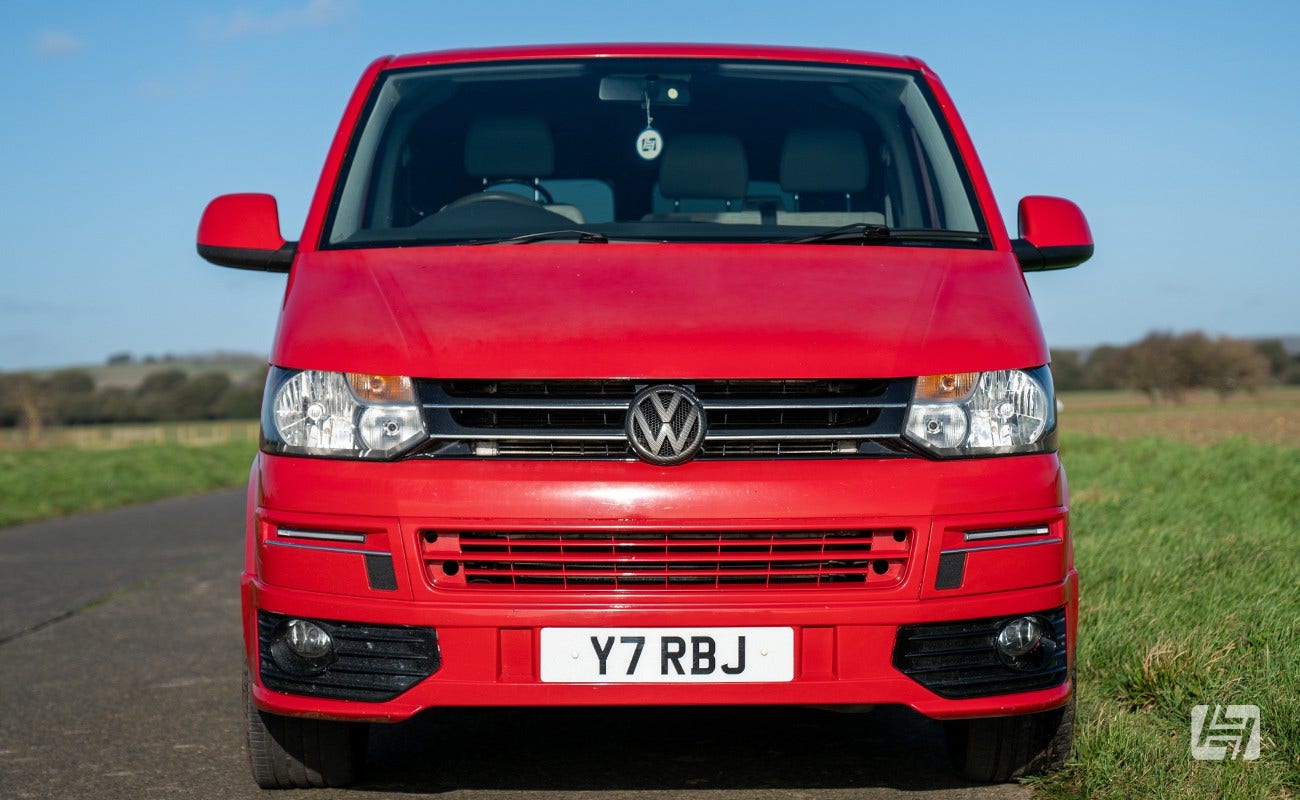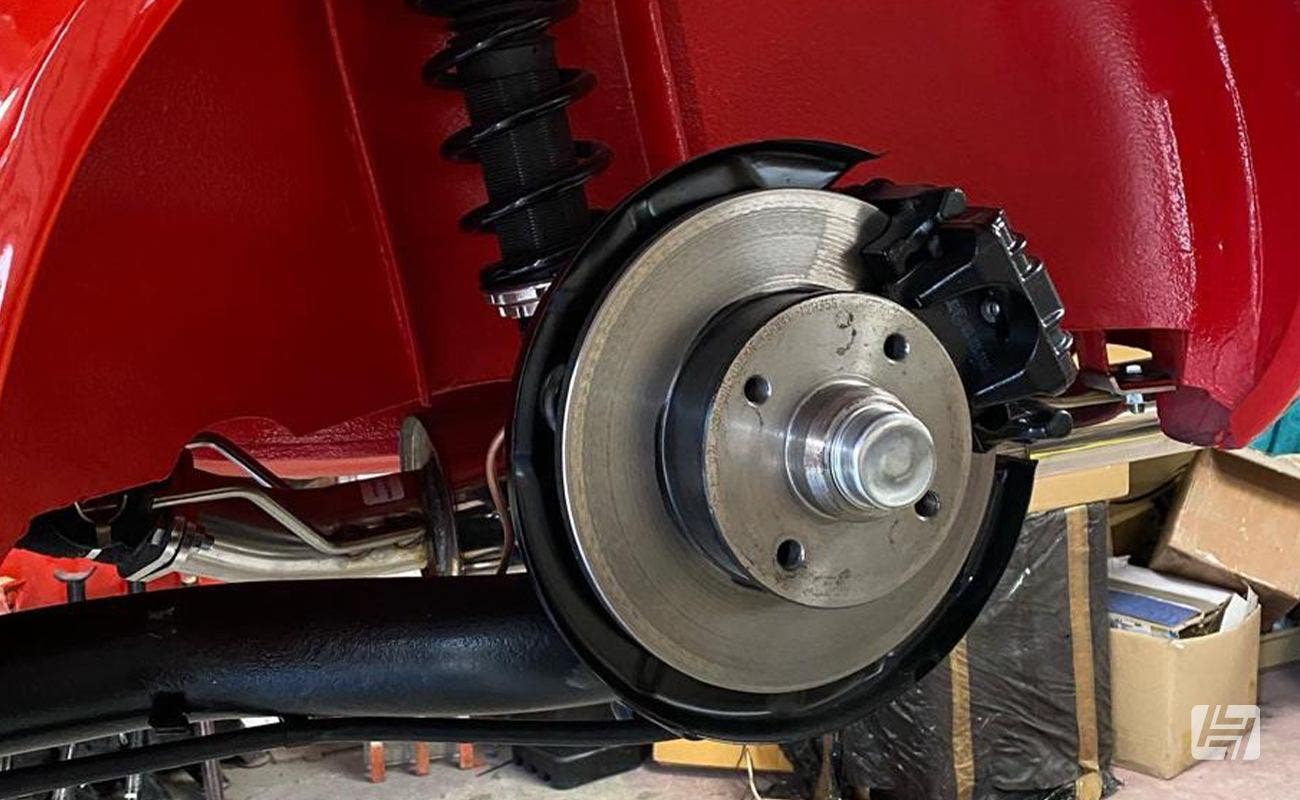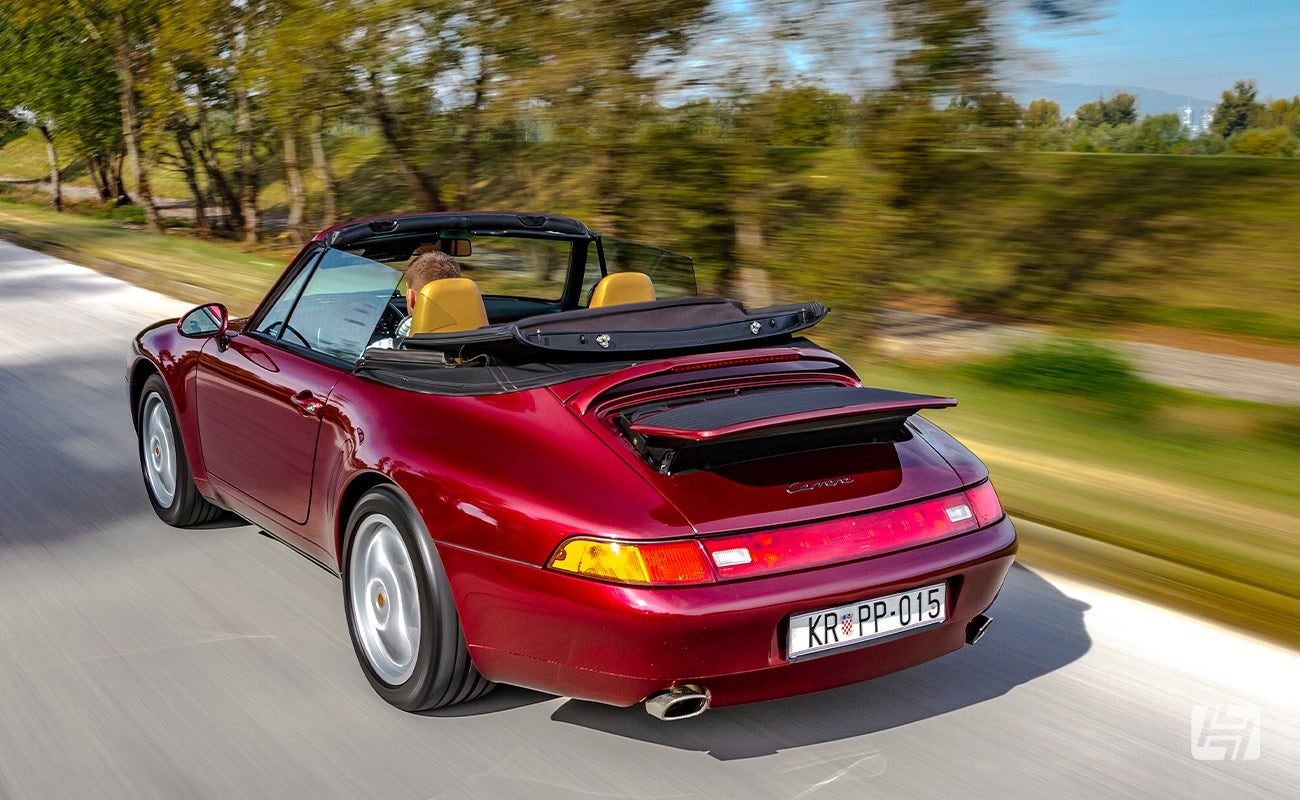 Still To Come...
Writing this in November, we are yet to hit the road with our annual Santa Cruise, but it's fair to say we can't wait. We've been running this event for over a decade and it has raised a significant sum for The Children's Trust, our chosen beneficiary, and destination. If you like the sound of dressing up as Santa and going for a drive, there's still time to get involved. No need to pre-book, simply turn up at Heritage HQ (BN43 6PB) on Sunday 11th December at midday and pay £20 to take part. You'll receive 2 Santa Suits in return for your donation, plus a map and a commemorative sticker too. Find out more on the Facebook event page.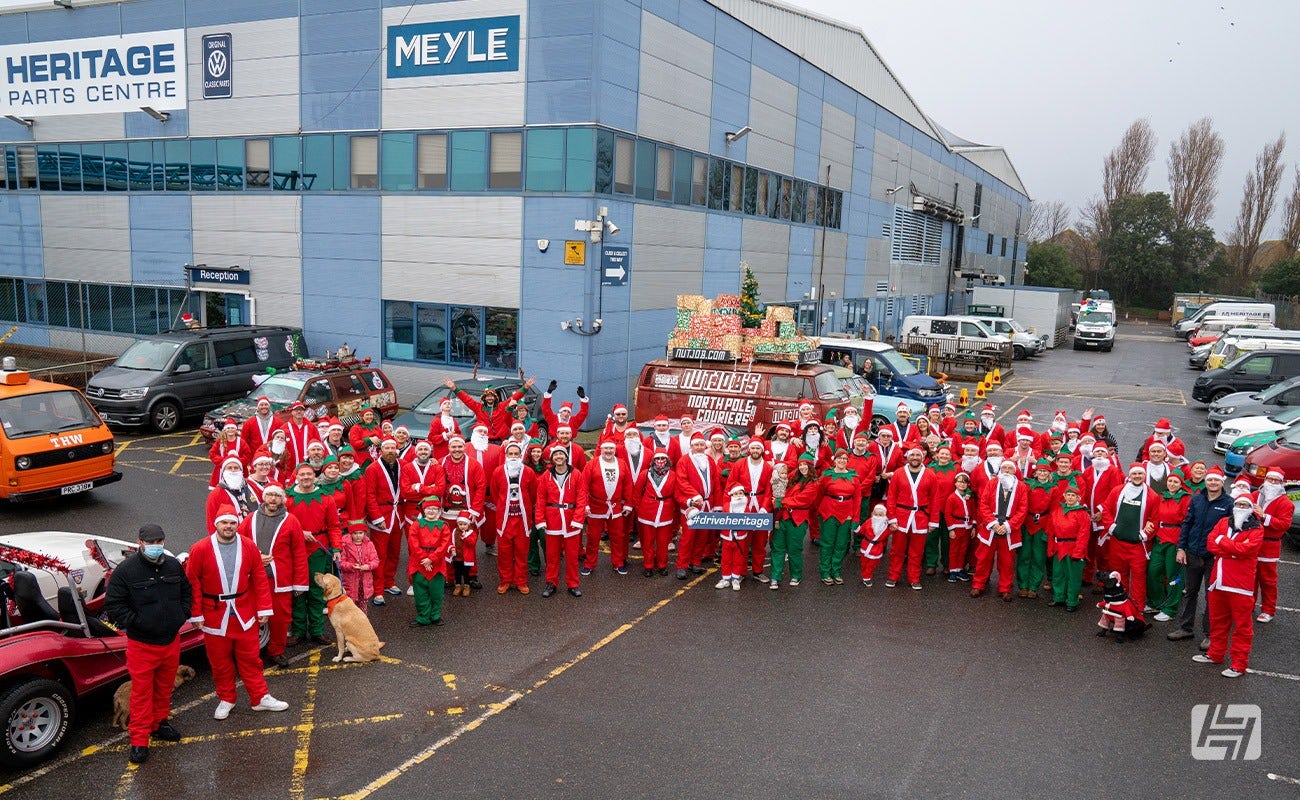 Onwards to 2023!
It's safe to say we have plenty of plans in the pipeline for 2023 and we can't wait to share them with you. As this year comes to a close, we'd like to end with a message of thanks to all of our customers, suppliers, and staff for being part of our ongoing journey.
If you haven't already, please sign up to our newsletters - you'll be the first to hear about promotional offers and new products there. If you are working on a project over winter, then keep us posted with #driveheritage on social media - we love to share what our customers get up to.
Seasons Greetings.
The Heritage Parts Centre Team.