Land Rover Discovery Series 4 - 2010-2016 parts, spares and accessories
If you're the proud owner of a Land Rover Discovery Series 4, you'll want to keep it in good working order so that it never lets you down. Heritage Parts Centre are proud to supply genuine Land Rover parts, approved by the manufacturer and ready to be fitted to your vehicle. Simply choose the category you need below to get started on finding the right part for your Land Rover.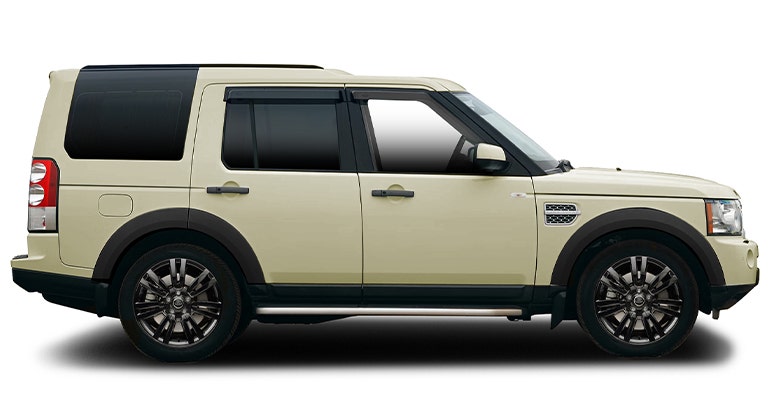 Land Rover Discovery Series 4
In order to align more closely with the Range Rovers being released alongside it, the Land Rover Discovery evolved into its 4th iteration in 2010, a now-unmistakable powerhouse. The updated front grille and bumper and smoother silhouette differentiate it from its Series 3 predecessor, but it's still got that bold, boxy shape that says practicality and style in equal measure.
Whilst it's full of robust day-to-day on-road and off-road considerations, it still manages to stay luxurious, with a 7-seat capacity in an upgraded interior to make it irresistible to families and those that carry a good deal of cargo. It was made available with diesel-only engine types, cementing it as a capable cruiser, with improved fuel efficiency. In 2012, the Series 4 enabled Land Rover to celebrate its millionth Discovery to roll off its Birmingham production line - there's no hiding their popularity!
Find Land Rover Discovery spares, parts and accessories
Making Heritage Parts Centre the first stop on your journey to maintaining your Land Rover Discovery Series 4 ensures you get the right parts for the job, approved by Land Rover and made especially for your vehicle. Our reputation for providing original parts to careful car owners across the country is something we're exceptionally proud of. Browse Land Rover Discovery 4 parts using the categories above.
VW BEETLE FAQs
Are VW Beetle parts expensive?
One of the most frequently asked questions for classic car enthusiasts considering a VW Beetle project, is how much are VW Beetle parts? The good news is, as a well-established classic Volkswagen specialist selling VW Beetle parts, we are perfectly placed to offer an answer.
The VW Beetle was produced in huge numbers between 1938 and 1979 in Germany and continued to be manufactured in Mexico until 2003, and this means parts are in plentiful supply. With quantity generally comes a favourable price, and so to help your project buying decision you'll be pleased to hear VW Beetle parts are relatively cheap.