The 993-generation Porsche 911 was produced between 1993 and 1998 and is sought-after by enthusiasts as the last of Porsche's fabled air-cooled sports cars. Today a Porsche 993 makes for a steady investment and a great purchase of a classic. Here's what you need to know about the fourth-generation 911 before you reach for your wallet.
Porsche 993 model history
Designed by Englishman Tony Hatter, the 993's exterior appearance was a subtle nod to the 959 from the front, with raked back headlights and smoother, more rounded bumpers compared to the 964. At the back, the full-width reflector was also angled to allow the rear of the car to slope more elegantly from its roofline right down to the 993 exhaust system which was now a twin affair, with a tip mounted in each corner.
The 993-generation was launched in 1993, with the rear-wheel-drive Carrera – its name was simplified from the 'Carrera 2' previously adorning the rump of the 964 before it.
An all-wheel-drive Carrera 4 was offered alongside the rear-drive variant a year later in 1994 and was much improved over the 964 Carrera 4 before it. Designed to give a more rear-drive feel, the big improvement was in weight, as the 993's AWD system weighed exactly half that of the 964 C4. Visually, both the Carrera and Carrera 4 looked the same from the outside, while the interiors were largely carried over from the 964, save for the presence of specially-fitted speakers and tweeters housed in the 993's doors.
Both the 993 Carrera and Carrera 4 were offered as Coupes or Cabriolets.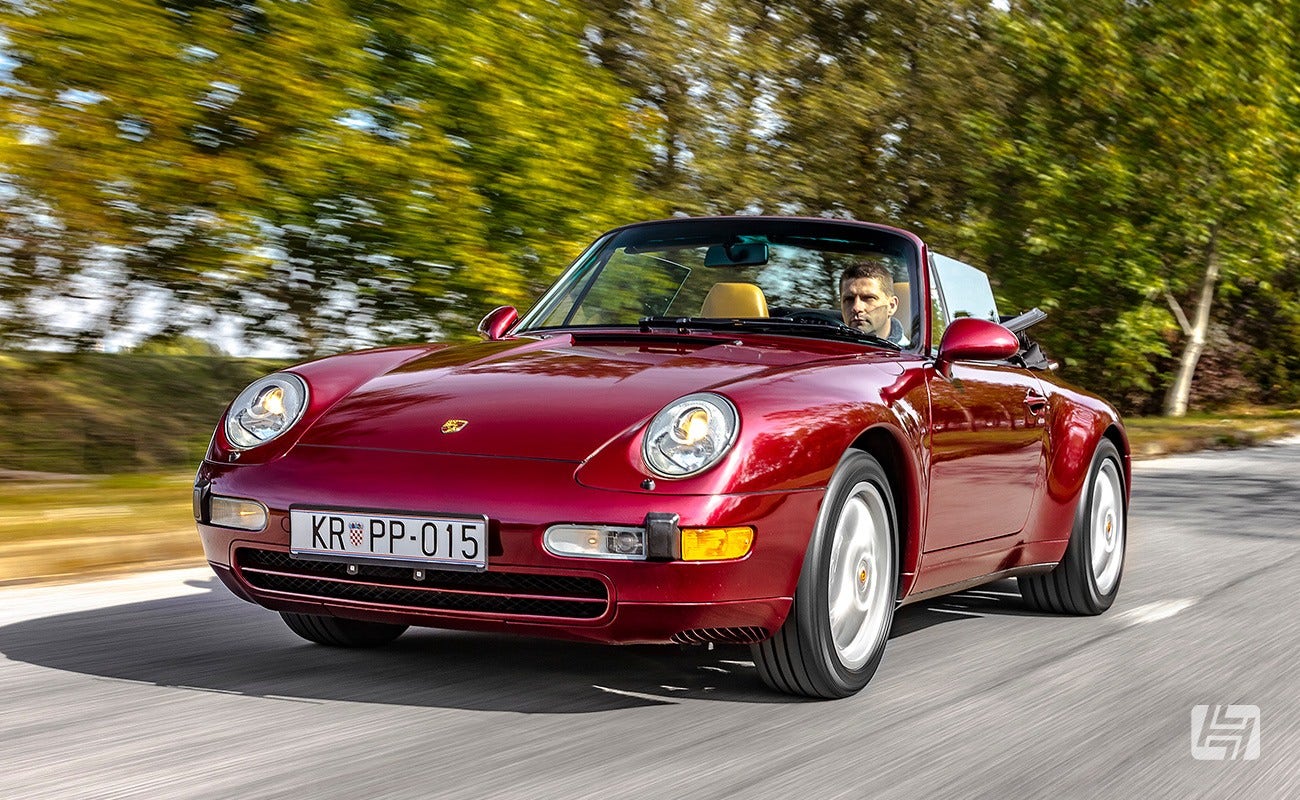 The 993 Carrera S models
In 1995 Porsche also reintroduced its 'Turbo look' Carreras for the 993. The Carrera 2S and 4S both had the normal Carrera's active rear wing but shared the 993 Turbo's wide body, with the 4S also inheriting its AWD running gear and 'big red' brakes. The 2S remained rear-drive and utilised smaller disc brakes from the Carrera.
Both models had the 285bhp VarioRam flat-six. Aside from the presence of those red brake calipers on the 4S, there's not too much to distinguish a 2S from a 4S visually. To be sure, you'll need to check the decklid, as the 2S has a unique, bi-planed slat design that paid direct homage to Porsche's first air-cooled sports car in the 356.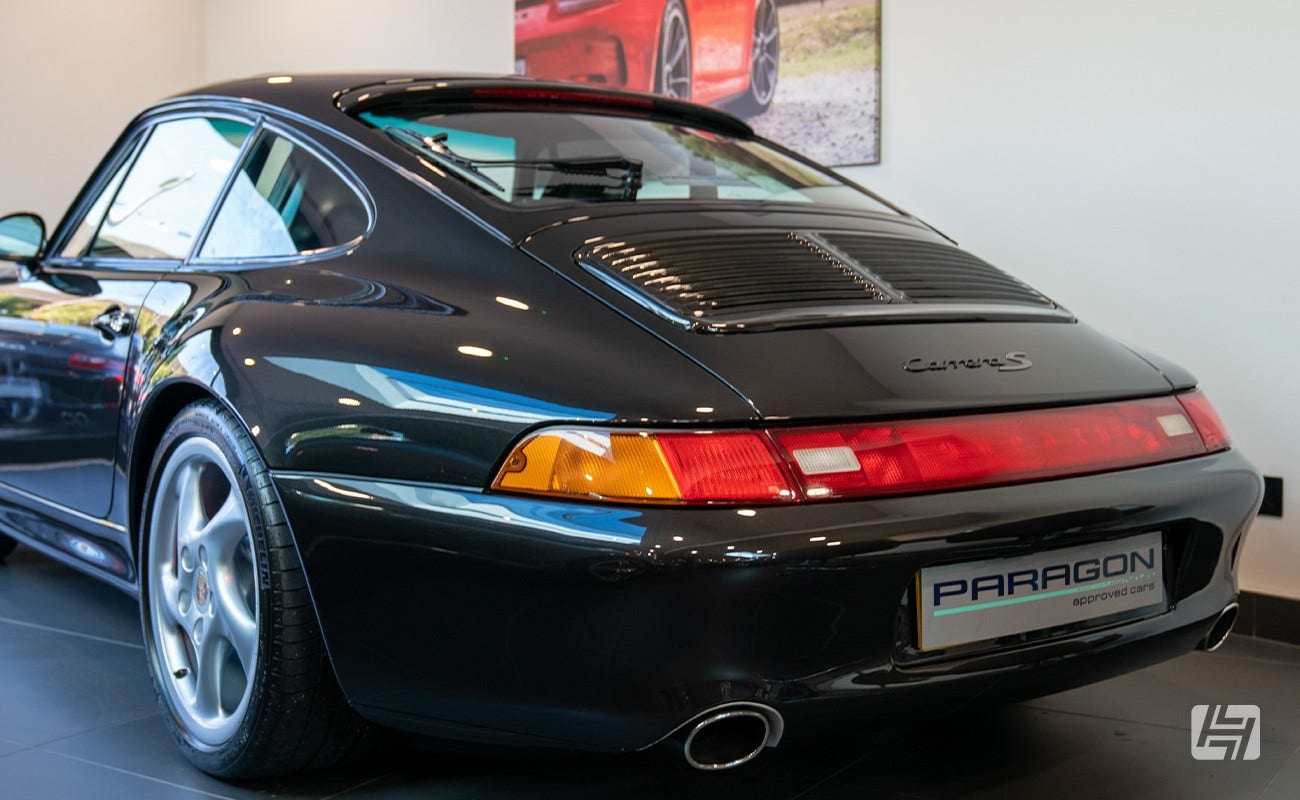 Porsche 993 Targa
The 993 Targa made its debut in 1995, but offered a radical change in the Targa concept, with Porsche retiring the roll bar and manual fold-out top in favour of a fully electric, panoramic glass roof, which enabled the Targa to keep a flowing silhouette that remained fairly loyal to the iconic Coupe. This concept would remain in place for subsequent 996 and 997 generations before Porsche returned to its iconic roll bar design albeit with the help of some fancy roof kinetics on the 991.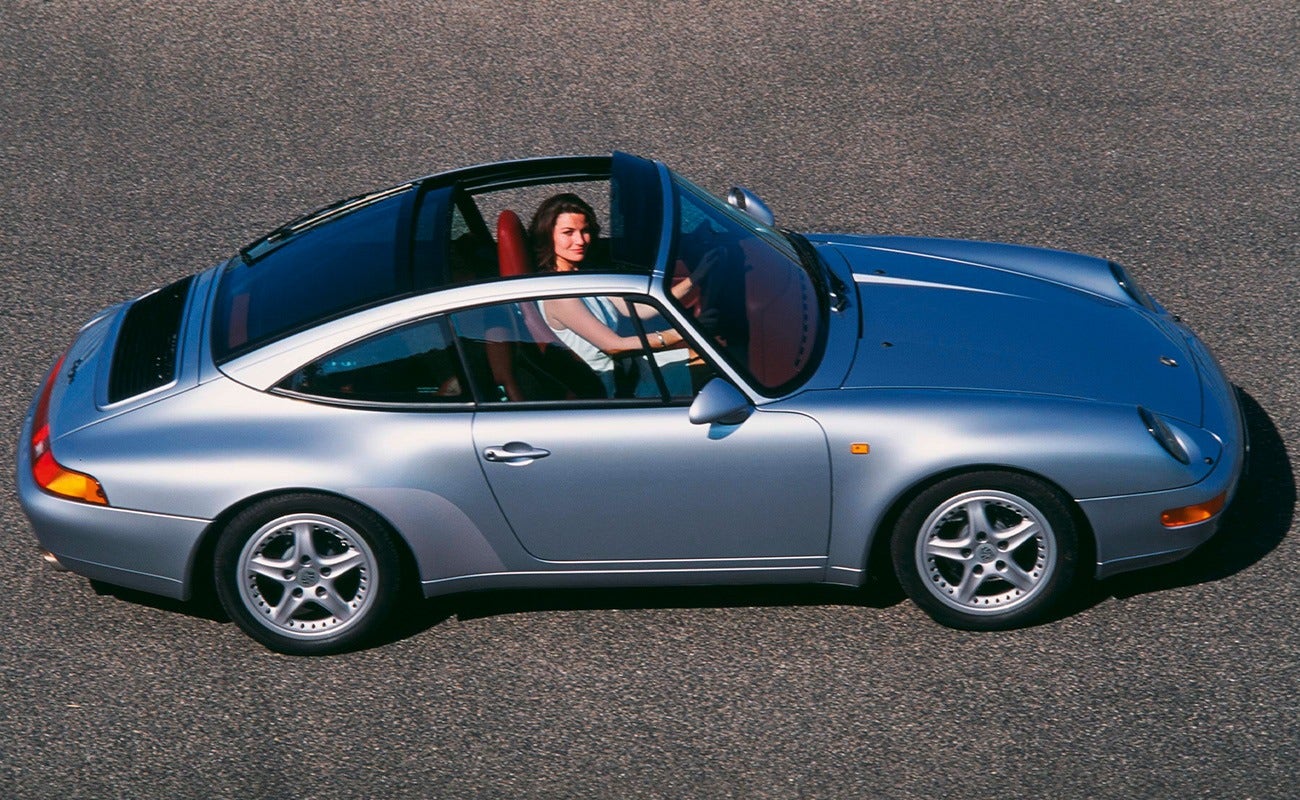 993 Carrera RS
1995 saw the introduction of VarioRam (see below) on the 3.8-litre 993 RS, a highly collective car today. Alongside its increased capacity, the RS was treated to an ECU remap to produce 300bhp, the first time an atmospheric Porsche flat-six had reached this threshold for a road car.
1104 RS models were produced in total, with 227 of those in the Club Sport specification with larger rear wing and wrap-around front spoiler.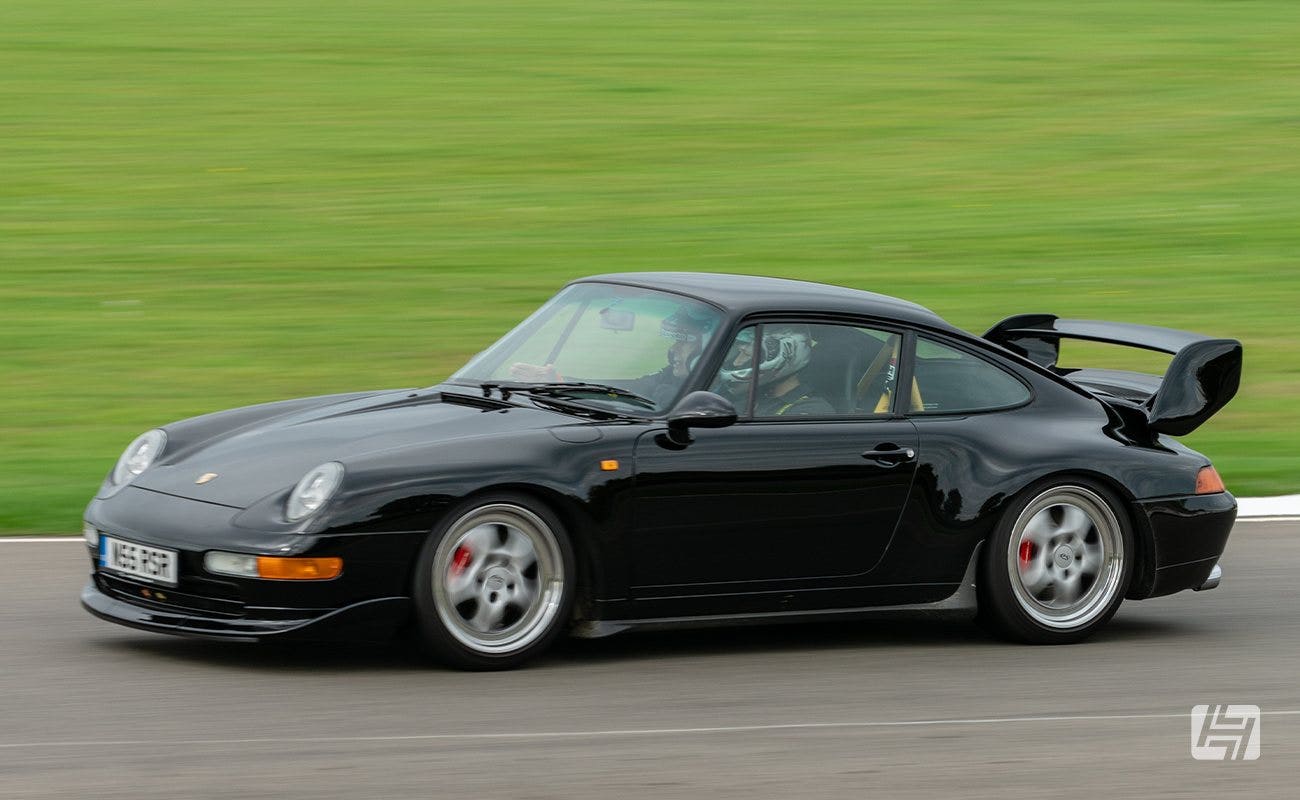 Porsche 993 Turbo
The 993 Turbo was introduced in 1995 and represented a seismic change in Porsche's approach to its hallowed 911 Turbo, the footprint of which remains in place today. Its 3.6-litre engine was now twin-turbocharged in a bid to reduce lag, something which previously gave the 911 Turbo its famous 'Jekyll and Hyde' character. Power was boosted to 408bhp, though this was now fed to all four wheels, boosting traction. The new setup made the 993 Turbo imminently more useable everyday than 911 Turbos prior, and this twin-turbo, AWD setup remains part of the Turbo DNA today.
As a final swansong to air-cooling, Porsche Exclusive released the 993 Turbo S in 1998: just 345 were produced worldwide, with 23 in right-hand-drive. Power was boosted to 450hp, side air intakes fed the rear brakes which had yellow calipers, which were housed within polished five-spoke wheels. Inside, carbon-fibre was lavished throughout the cabin.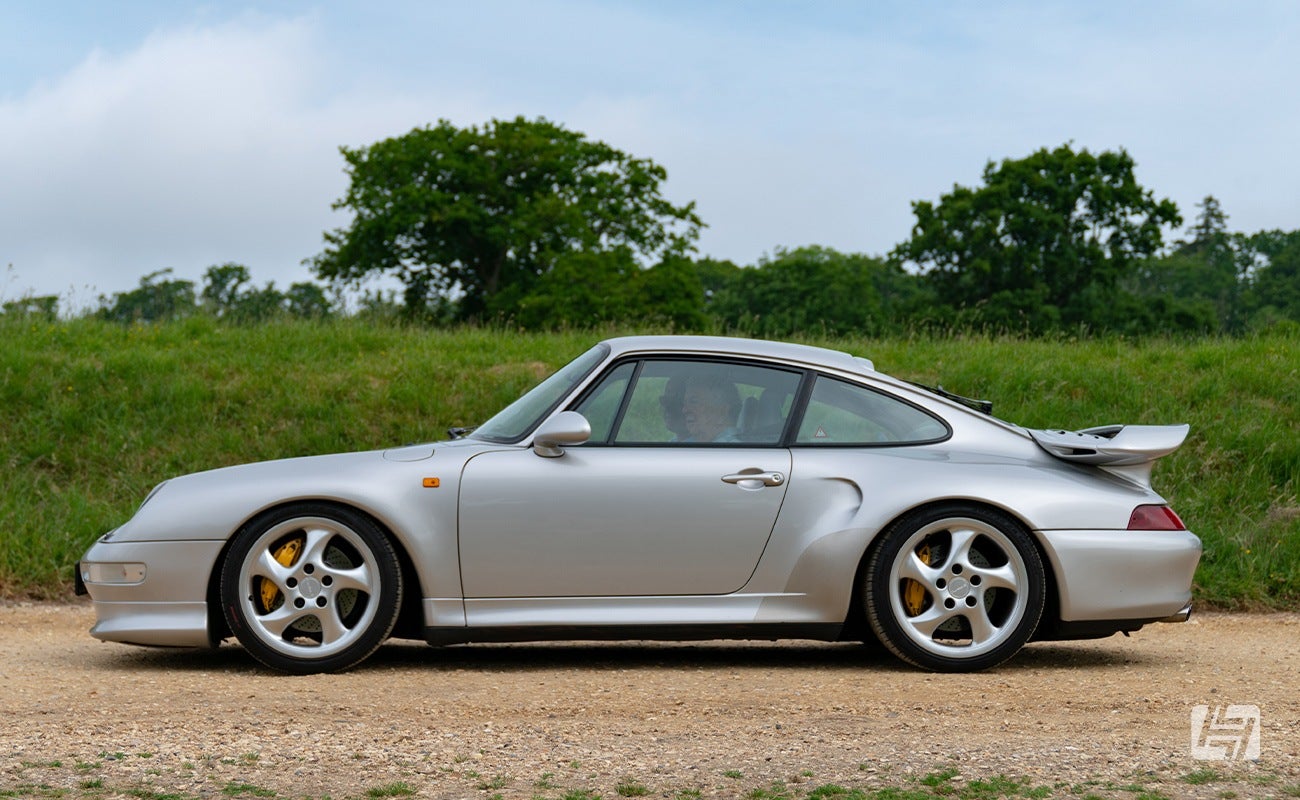 993 GT2
An altogether more hardcore version of the 993 Turbo was released in the form of the 993 GT2. This model had bigger turbos and more power (430 then 450bhp for its last year of production in 1997), which fed power exclusively to the rear wheels. Despite the presence of a huge, fixed rear wing and tacked-on wide arches the GT2 shed an incredible 210kg in weight from the Turbo and was homologated for use in international GT racing, including Le Mans.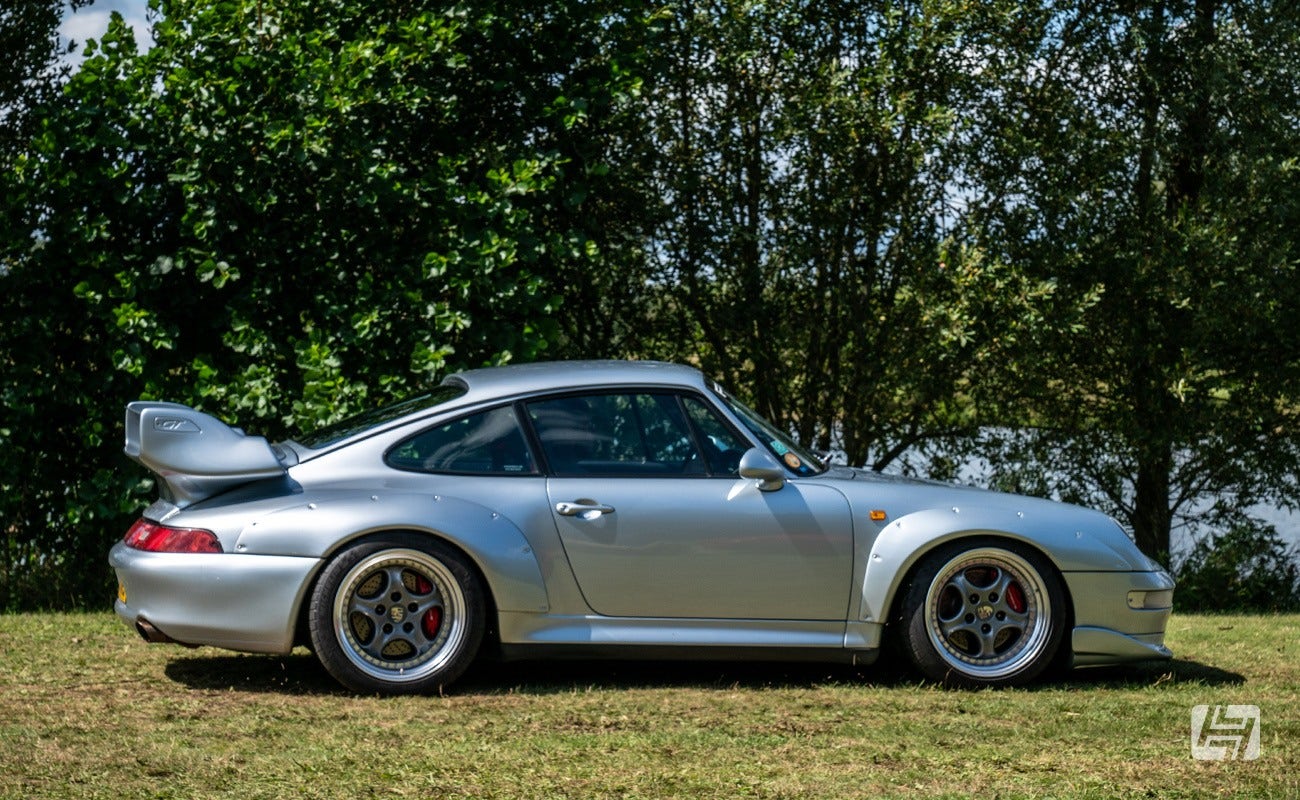 Porsche 993 engine options
The 993's air-cooled flat-six engine was based on the 964 engine before it: with a capacity of 3.6 litres, it was naturally aspirated of course, and twin-plug too, putting out 272hp and 330Nm.
Then, in 1995, Porsche introduced a new intake technology to the flat-six engine called VarioRam. This essentially varied the inlet tract length at different speeds to boost torque at lower speeds. Overall power was indeed boosted marginally to 285hp, with torque up to 340Nm, but the real-world difference was felt in the mid-range, VarioRam cars offering a stronger pull in response to a prod of the gas pedal.
Porsche 993 gearbox
The Getrag gearbox was carried over from the 964, albeit this got an extra gear, with sixth intended to boost the 993's touring credentials.
Porsche carried over its Tiptronic automatic gearbox from the 964 for those who wanted their 993 to shift gears for them. Still a four-sided affair, for the 993 though, the gearbox was renamed 'Tiptronic S', with Porsche introducing steering wheel-mounted rocker switches to enable the driver to manually shift gears without his or her hands leaving the wheel. A great concept and a very early predecessor to paddles now found mounted to the wheel of PDK Porsches, the 1990s Tiptronic 'box is nevertheless comparatively much slower to shift gears than modern automatic equivalents.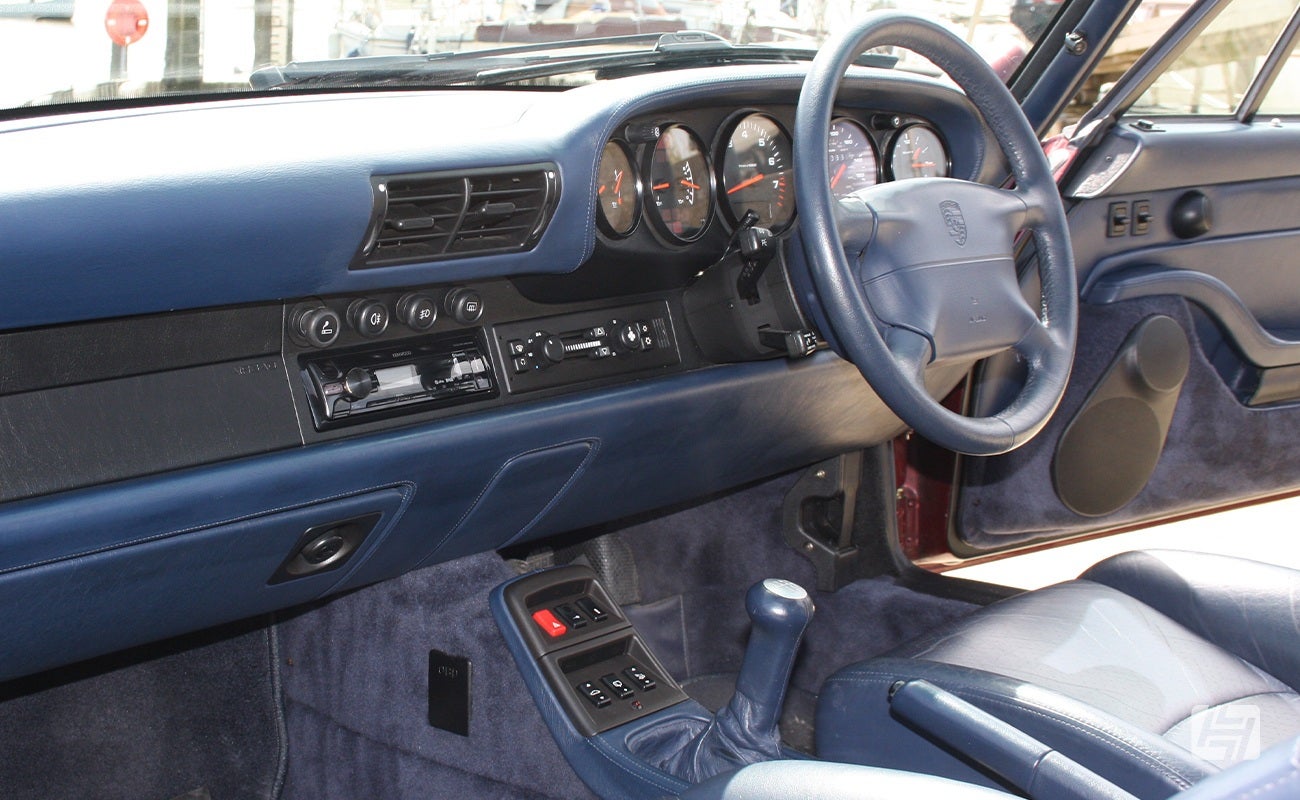 Porsche 993 chassis
The 993 generation made huge strides in the chassis department over the 964. After criticism from within that the 964 was too harsh and its handling too antiquated, Porsche ditched its semi-trailing arms in favour of a 'lightweight, stable and agile' multi-link suspension at the rear, which was an evolution of the 'Weissach axle' first developed back in 1977 for the 928. This made the 993 much more comfortable and reduced its predecessor's tendency to lift off oversteer. A multi-link setup is still used on the back axle of a 911 today.
Common Porsche 993 issues
The good news is that, generally speaking, the quality of stock for Porsche 993s is quite high – you can check out an array of 993s for sale by approved specialists on the 9WERKS Marketplace. 993s never got down to the seriously cheap levels of 964s or subsequent 996s, and so because of this, they tend to have been well maintained. Nevertheless, there are still a few points to look out for if you're in the market for one.
Generally speaking, the 993's flat-six engine is considered pretty bullet-proof, as is the six-speed manual gearbox, though you should check underneath for any leaks, particularly from lower cam covers. If properly looked after though, these engines can get well into six figures before requiring a rebuild.
It's important to remember any 993 is now over a quarter of a century old, so there's a good chance some money is going to need to be spent on its chassis if it hasn't already. Take a test drive and check for any knocking noises which will point to perished suspension bushes, these usually fail on lower control arms over time. Rear chassis legs are a weak spot for corrosion, though you'll need to take the rear bumper off to properly inspect them.
The 993's galvanized steel body should be immaculate and shouldn't have suffered from corrosion – any presence of this could point to poor accident damage repair. Likewise, doors should open and close nicely with even gaps on each side. For peace of mind, check for the presence of the factory sticker under the front boot – these weren't replaced on cars that have needed a replacement 993 bonnet or comprehensive front-end resprays.
However, corrosion has been known to manifest around the front and rear screens, so check for rust bubbles around the rubber seals. The front and rear windows have been known to flex, which allows water and dirt to get in under the rubber seals and sit there. Depending on how long the rust has been allowed to manifest, this can become a big job to put right.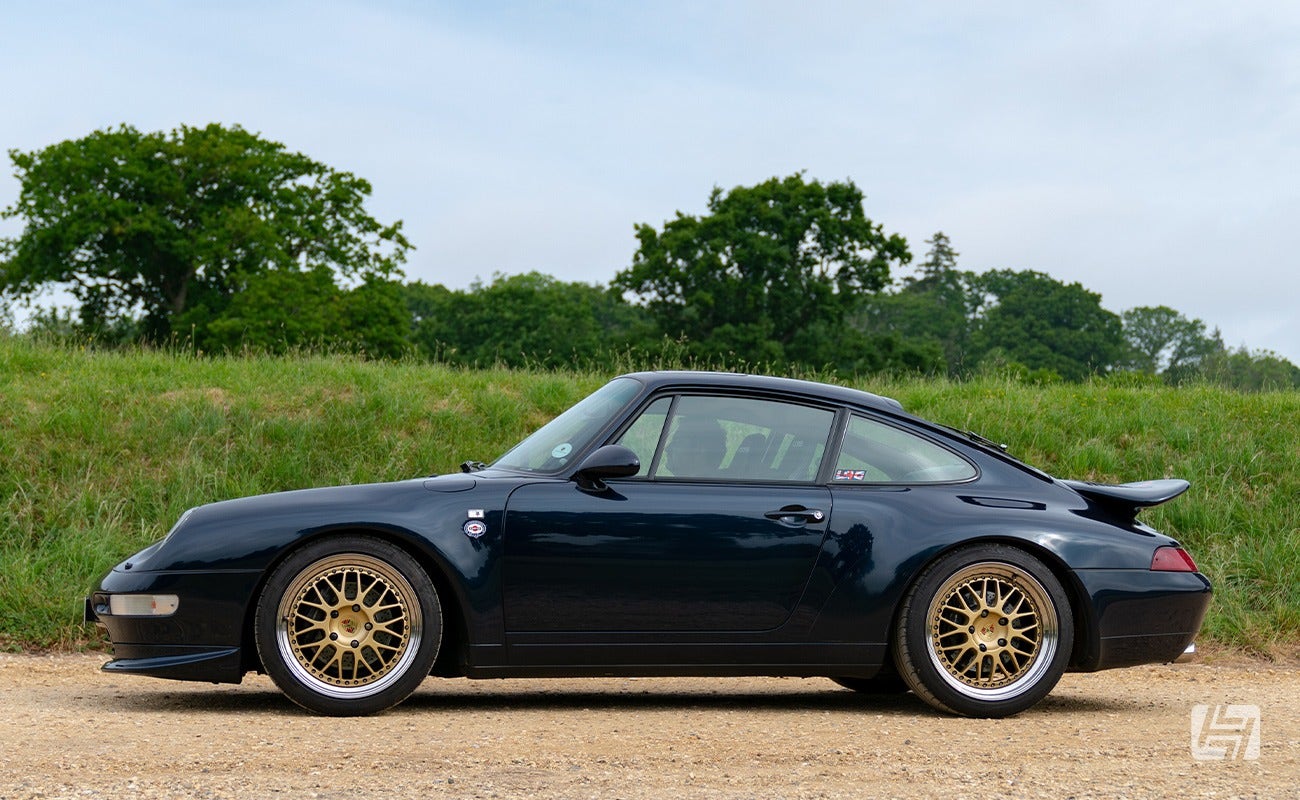 With the Targa and Cabriolet models, check for leaks as water ingress can play havoc with the car's ECU. The Targa's glass roof system is also known to get a little rattly over time, so take a test drive and review.
As with any 911, it's difficult to properly inspect a 993 without getting it on a ramp and taking a good look underneath. 9WERKS recommends undertaking a pre-purchase inspection done by a professional, which should be able to identify any red flags and offer some insight as to what bills are likely on the horizon.
As a classic Porsche is now decades old, you should always have some contingency money put aside, but a good example will ensure the maintenance spend is far less than a tired example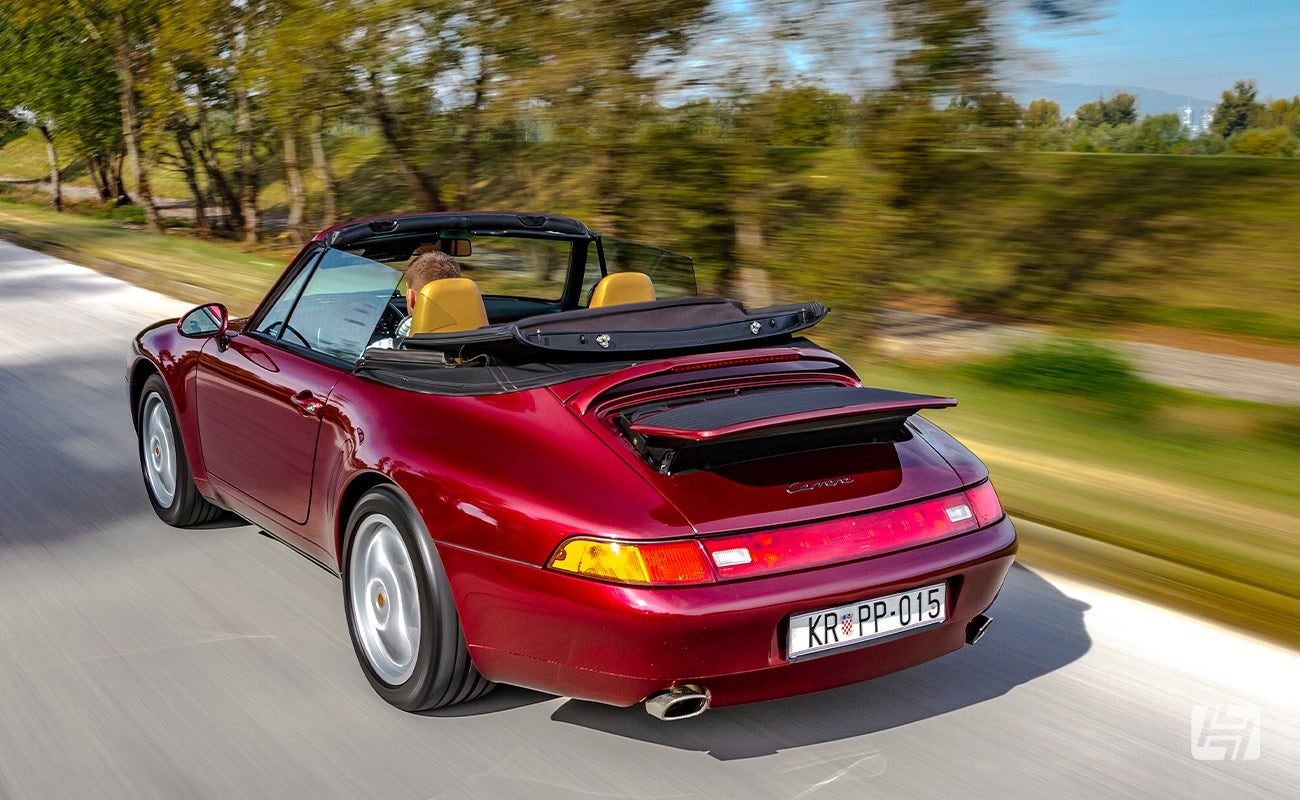 How much is a Porsche 993?
As for prices? You'll pay from £35,000 for a decent Tiptronic Cabriolet, while the more sought-after Carrera Coupes with manual 'box start from £45,000. The wide-bodied 2S and 4S are now knocking on for six figures, which was Turbo money around five years ago. The Turbo itself will cost from £130,000, rising to £150,000 for low-mileage examples with the optional X50 power kit. A 993 GT2 remains one of the most valuable 911-shaped assets you can hope to have in your stable, with a low-mileage, high provenance example in RHD very nearly hitting a cool £1 million.
Lee Sibley