Land Rover Discovery Series 3 - 2005-2009 parts, spares and accessories
The health and performance of your Land Rover Discovery Series 3, and your enjoyment of it, relies on the spares, parts and accessories that you maintain it with. Therefore, you'll need to source them from a team you can trust, and that's where we come in at Heritage Parts Centre. To get started, choose from the options below.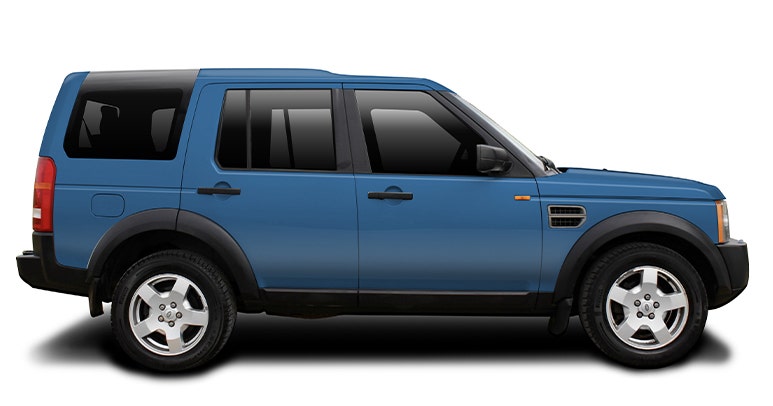 Land Rover Discovery Series 3
The Land Rover Discovery Series 3 was a hit when it was first released back in 2005, and it's still a hit today. At the time, it was way out ahead in terms of its striking good looks, terrain response driving modes, and suspension technology, which all came together to make it a dream to drive off-road. It still resembles the Discovery that we know and love today, but remains a 4X4 legend for many, and a spacious option for those who are looking for a Land Rover on a budget.
One of the defining features of this mid-noughties Discovery release was the way in which the spare wheel was no longer visible on the back doors - a shame if you were a fan of that classic look, but a step up in bold styling from this British manufacturer.
Find Land Rover Discovery spares, parts and accessories
We're here to help you look after Land Rovers, and that includes your Land Rover Discovery 3. With a wide range of parts available to help you keep things ticking over under the bonnet - and just about anywhere else on the car - we're your trusted provider of spares and accessories, from the bits you need for the odd jobs, to the pieces required for a large-scale restoration. We've established our reputation as a trusted parts supplier, and we're proud to be trusted by customers up and down the country; simply choose the parts you need from the options above.
VW BEETLE FAQs
Are VW Beetle parts expensive?
One of the most frequently asked questions for classic car enthusiasts considering a VW Beetle project, is how much are VW Beetle parts? The good news is, as a well-established classic Volkswagen specialist selling VW Beetle parts, we are perfectly placed to offer an answer.
The VW Beetle was produced in huge numbers between 1938 and 1979 in Germany and continued to be manufactured in Mexico until 2003, and this means parts are in plentiful supply. With quantity generally comes a favourable price, and so to help your project buying decision you'll be pleased to hear VW Beetle parts are relatively cheap.