The Land Rover Discovery made its debut at the 1989 Frankfurt Motor Show, to immediate positive acclaim from both the press and the public. Announced as the first new Land Rover in nearly 20 years, it was hoped and subsequently proved to be the vehicle to guarantee Land Rover's survival into the 21st century. Facing stiff and growing competition from Japanese car makers during the early 1980s, the Solihull company saw fit to add a third vehicle option, between the sought-after upmarket Range Rover and the original humble Land Rover (Series I, II, III and latterly renamed Defender in the early 1990s). Initially code-named Project Jay, the new mid-market, practical, family-friendly Discovery was developed and introduced to counter growing SUV sales from Japanese brands such as Toyota and Mitsubishi.
Land Rover Discovery 1
The first Discovery was initially limited to a three-door bodyshell with power provided by either a 2.5-litre turbo diesel or a 3.5-litre V8. The diesel power unit accounted for over 90% of sales, with the petrol unit proving excessively thirsty, albeit offering a preferable soundtrack.
In the autumn of 1990, the five-door bodyshell was introduced, subsequently being the format of choice for the vast majority of Discovery sales. Seven seats were an option, with the rearmost 6th and 7th seats facing inwards. A 2.0-litre 16v petrol MPi engine was announced in June 1993 (with very little success) and in September of that year, the old 3.5-litre V8 was replaced by the 3.9-litre V8 from the previous shape Range Rover.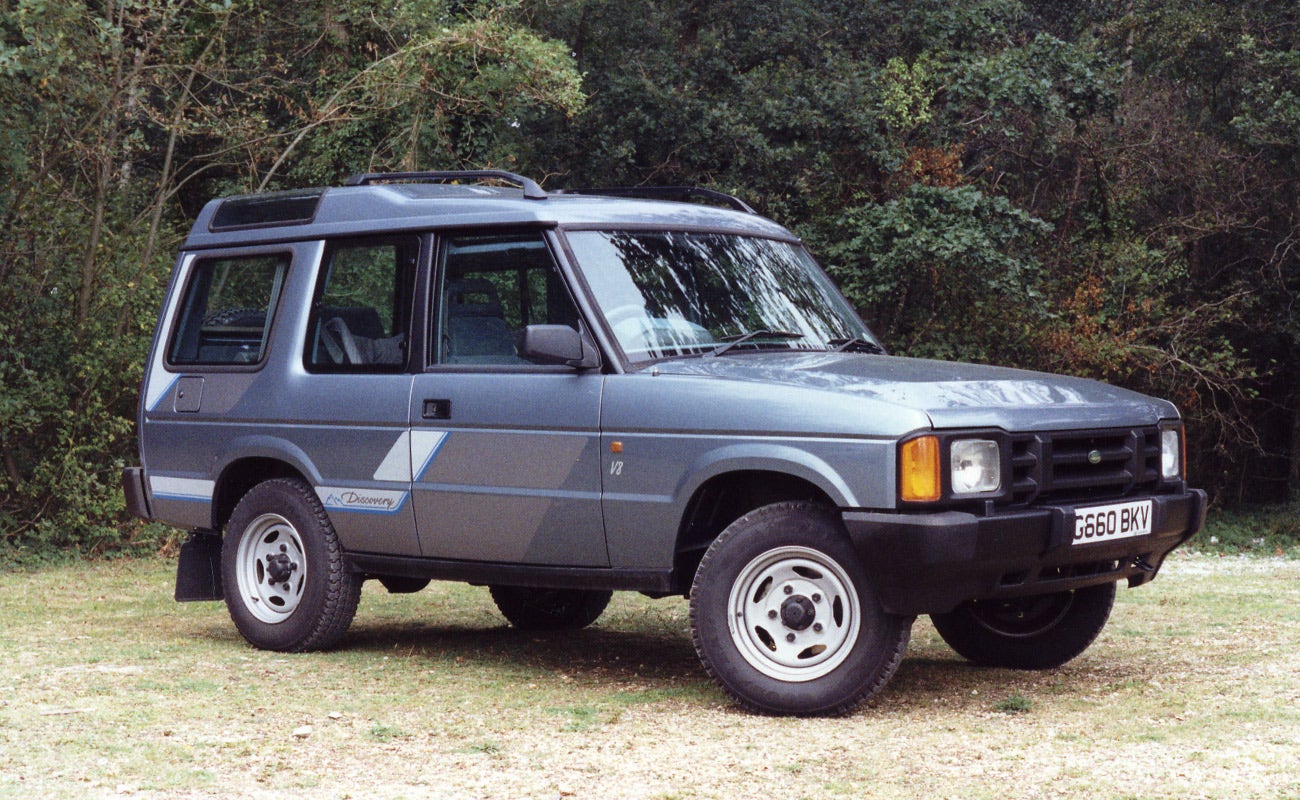 Discovery 1 Facelift
In 1994 the interior was changed and modernised, featuring Rover's newly developed twin-airbags. The front grille was given a facelift to include larger, flush-fitting headlamps and the diesel engine was made more refined. Additionally, a flagship 'ES' model with leather and air conditioning was added to the top of the range, together with a new mid-range XS trim level.
Engines. As a prospective buyer, be sure to look for white exhaust smoke, loss of coolant and hard radiator hoses, which may indicate cracked bores, synonymous with 3.9 V8 engine. While camshaft rattle on cold start is not unusual, if it doesn't stop immediately be wary it could be a sign of camshaft and follower wear. If it's not evident when the timing belt was last changed, get it done now.
Having let the engine idle for a few minutes, head to the rear and check for smoke. Blue is oil and likely bore wear. White is water, which could be a cracked block. Head gaskets generally go at around 150,000 miles, so factor that in if the odometer is close, or even past that point with no receipt to prove work has been done otherwise.
Gearbox. Listen for a whining transmission. Towing activities are commonplace with the Disco, which can work transmission components very hard. The LT77 will start to whine and feel loose when changing, while the later R380 boxes may have a crunchy third gear or third-to-second down-change. A road test should highlight this.
Electrics, now ageing significantly, can present as starting problems (often caused by the immobilizer unit), a jammed sunroof resulting in a burnt-out motor, failing electric seat mechanisms and non-functioning heated seats.
Rust. Potentially lots of it. Front inner wings, rotting from the headlights right back through the A-post – but also check the rears. Opening the front doors, check for rust all the way down the A-pillars. Rear floors can also rust horribly, spreading to the wheel arches. Look for signs of paintwork blistering and feel up inside the wheel arches for roughness. Leaks lead to rust, so check the condition of all the seals.
Behind the wheel. Whilst undeniably capable offroad, don't set your expectations too high for on-road driving. The first edition Discovery tends to roll around on country back roads if you try and press on. Motorway behaviour is generally pretty good - though wind noise is ever-present.
Land Rover Discovery 2
Discovery 2 (1998-2004) was a heavily overhauled version of the Discovery 1, with Land Rover owner BMW reluctant to deviate from the formula that had made the first Disco such a success. New engines were introduced, as was a more practical cabin with improved luggage space. Land Rover claimed that the second edition of the Discovery featured 720 'differences' over the out-going first edition. Every panel was altered except the outer skin on the rear doors and full-size adults could now be accommodated on all seven seats, which were now all forward-facing.
Some traces of the original 1970 Range Rover underpinnings remained, but there were changes to the diesel engines – in line with the updated Land Rover Defender – to produce a smoother engine with more useable torque at lower revs.
The facelift model of 2002 is identified by 'pocketed' headlamps, redesigned indicator and brake lights at the rear and removal of indicators from the bumper to the high side fixtures.
The newly introduced 2.5-litre TD5 diesel engine is a big improvement on the Disco Series 1 300 Tdi engine and its chassis and suspension system are also a marked improvement. There's also a 180bhp 4.0-litre petrol V8 auto option. There's a wide range of trims, starting with the entry-level E model, the ever-popular mid-level GS and a range-topping ES. When buying today, condition is more important than specification.
Damp. Water ingress is known to cause failure of the Discovery 2's 'XYZ' transmission selector switch, where a new one will set you back around £400.
Engine and Transmission. All Disco 2s should be checked for oil leaks and noises from the gearbox and transfer box.
Bodywork. Whilst the Disco 2 panels and bodywork still need checking for wear, abuse and damage, there's less likelihood of rust issues which affect the first generation.
Inside. Looking at the interior, generally, the Discovery 2 feels more modern – as you'd expect – with wood trim and leather on the higher models, together with more electrical gadgetry in the premium ES models. It feels more luxurious and modern as an ownership experience, but more to check that everything is working correctly.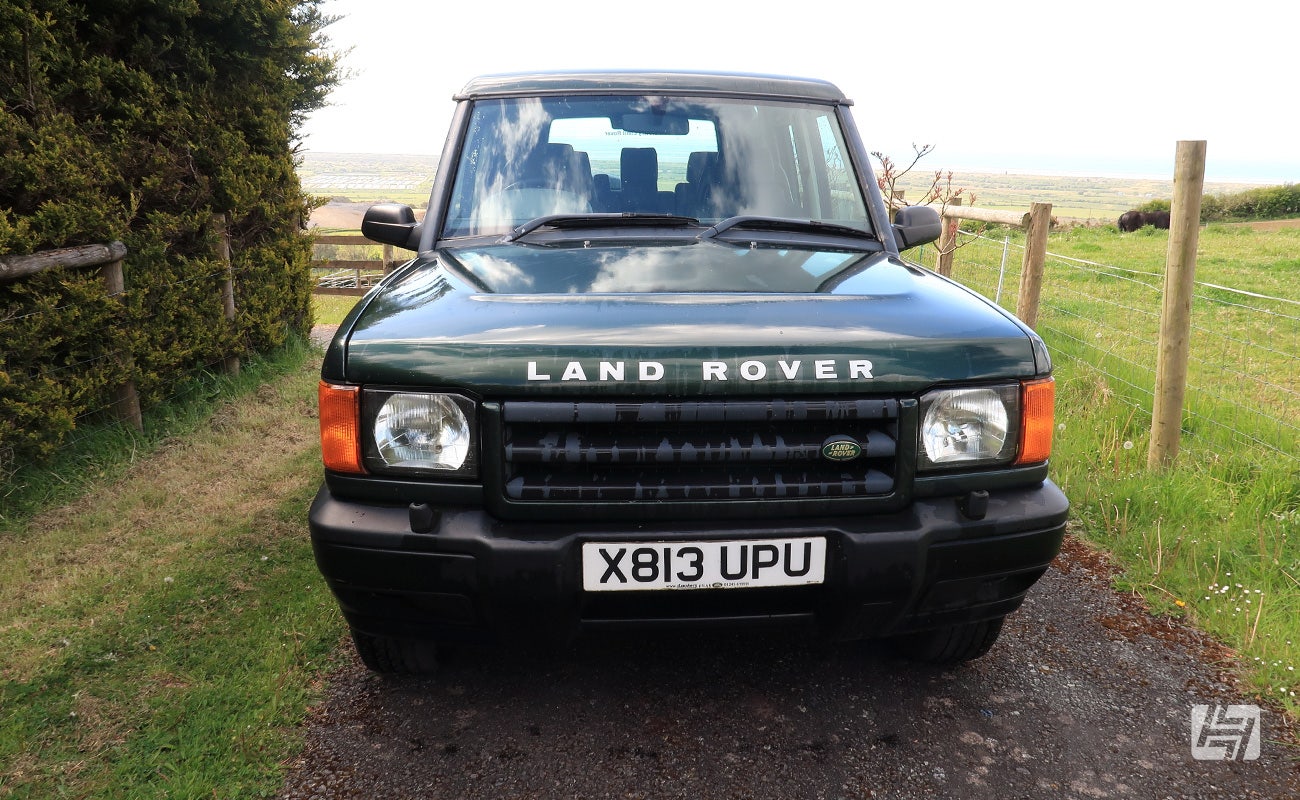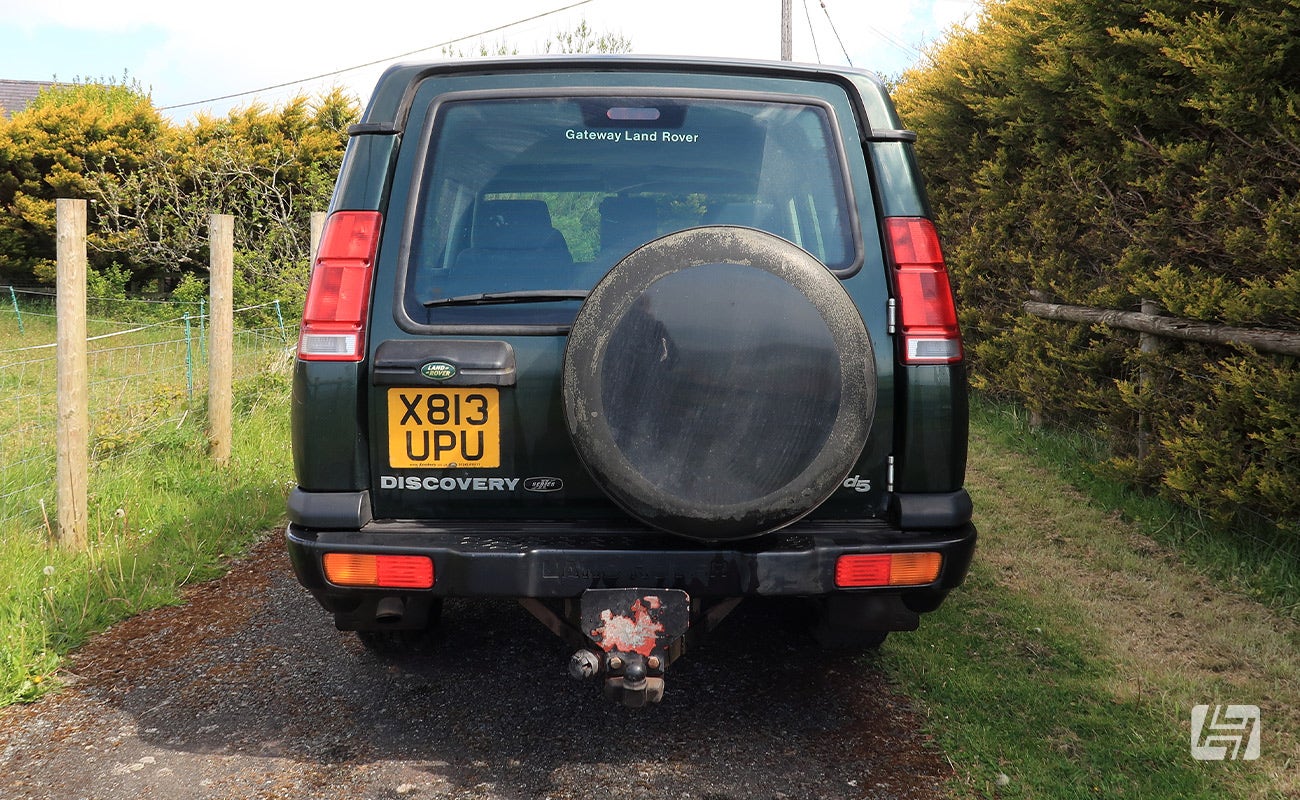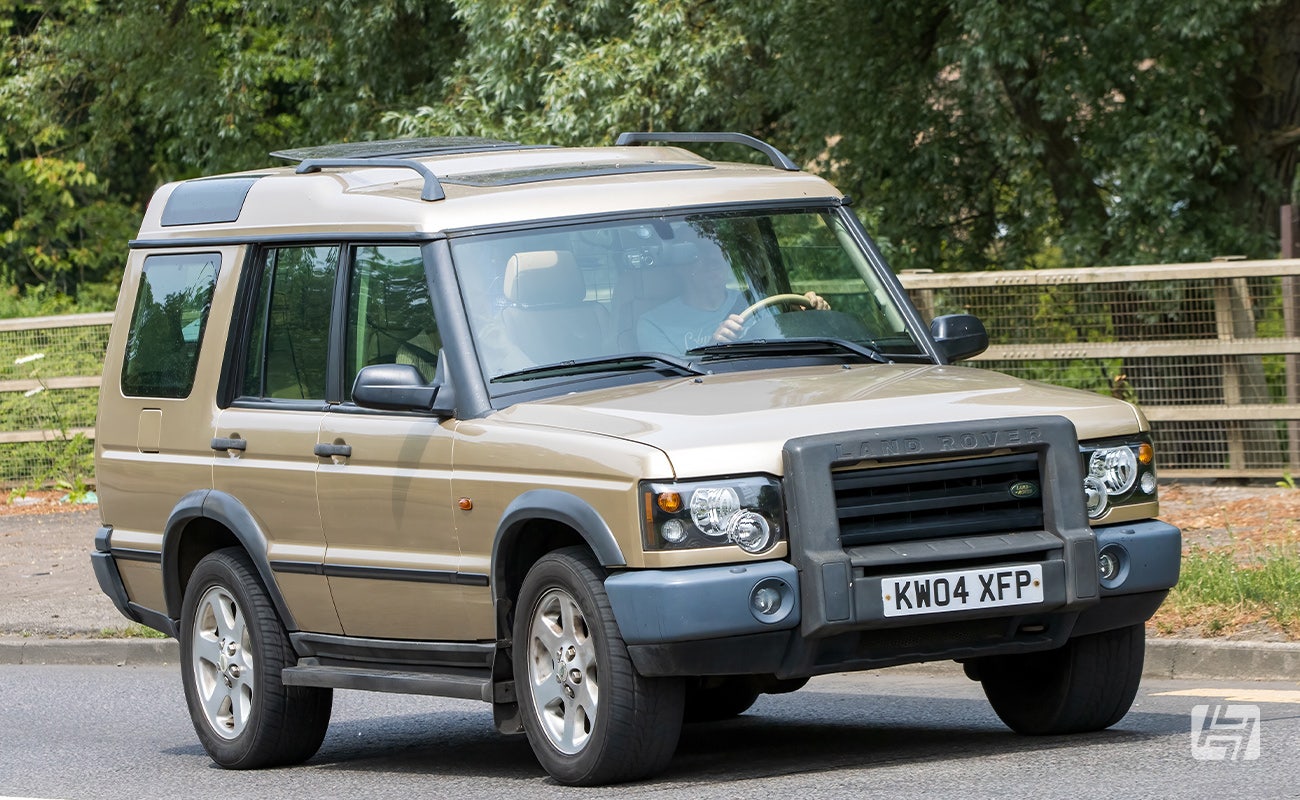 Land Rover Discovery 3 and 4
Discovery 3 was an all-new model arriving in August 2004, with engine options being either a 4.4-litre V8 petrol or a 2.7 V6 diesel. Initially launched with the three trim levels of S, SE and HSE, before the S being superseded by the XS and GS in 2006. The S is basic to say the least and is really best reserved for those looking for a very rugged vehicle. The SE brings in leather seats, while the HSE has all the electrical toys and high-end trim levels and materials. Give everything a good inspection to ensure it's been well looked after, and everything is working as expected.
In 2009 Land Rover introduced a host of updates, including a 3.0-litre TDV6 diesel engine. The updates were significant enough for Land Rover to call the revised model the Discovery 4.
While the new Disco 4 remained more or less structurally unchanged over the 2004 Disco 3, there were a number of developments, including notably the electronics – a much-needed revision over the earlier generation. For 2012, the Discovery 4 gained a 3.0 SDV6 with more power, lower emissions and a new eight-speed automatic transmission.
Ride comfort is everything in the Discovery 3 and 4 generations. On the road the cabin is quiet, and the ride is excellent, where permanent four-wheel drive ensures great traction in all conditions. Off-roading is greatly assisted by electronic aids with various modes to choose from to suit the conditions.
The inside of both the 3 and 4 generations is an ever-developing story of a premium SUV cabin. Well-thought-out positioning of controls adds to the easy driving experience, together with hard-wearing materials in high-traffic areas, balanced with high-quality touch points as expected in a luxury brand.
Maintenance. The Disco 3 and 4 should be serviced every 12 months, with every seventh being a big one (expect a new cambelt). Brake fluid should be done every three years. During its long life, the Discovery 3 and 4 will have seen a number of recalls, so check which are relevant to the model you're buying and if the work was actually completed.
Electronics on the Discovery 3 can be subject to a number of issues (including software) which can present as cruise control failure, faulty infotainment system and the electronic parking brake reverting to failsafe mode. While the Discovery 4 hasn't been a totally flawless performer when it comes to reliability, it is considered by many to be the more desirable and sought-after generation of Discovery.
Find Land Rover Discovery 3 parts here.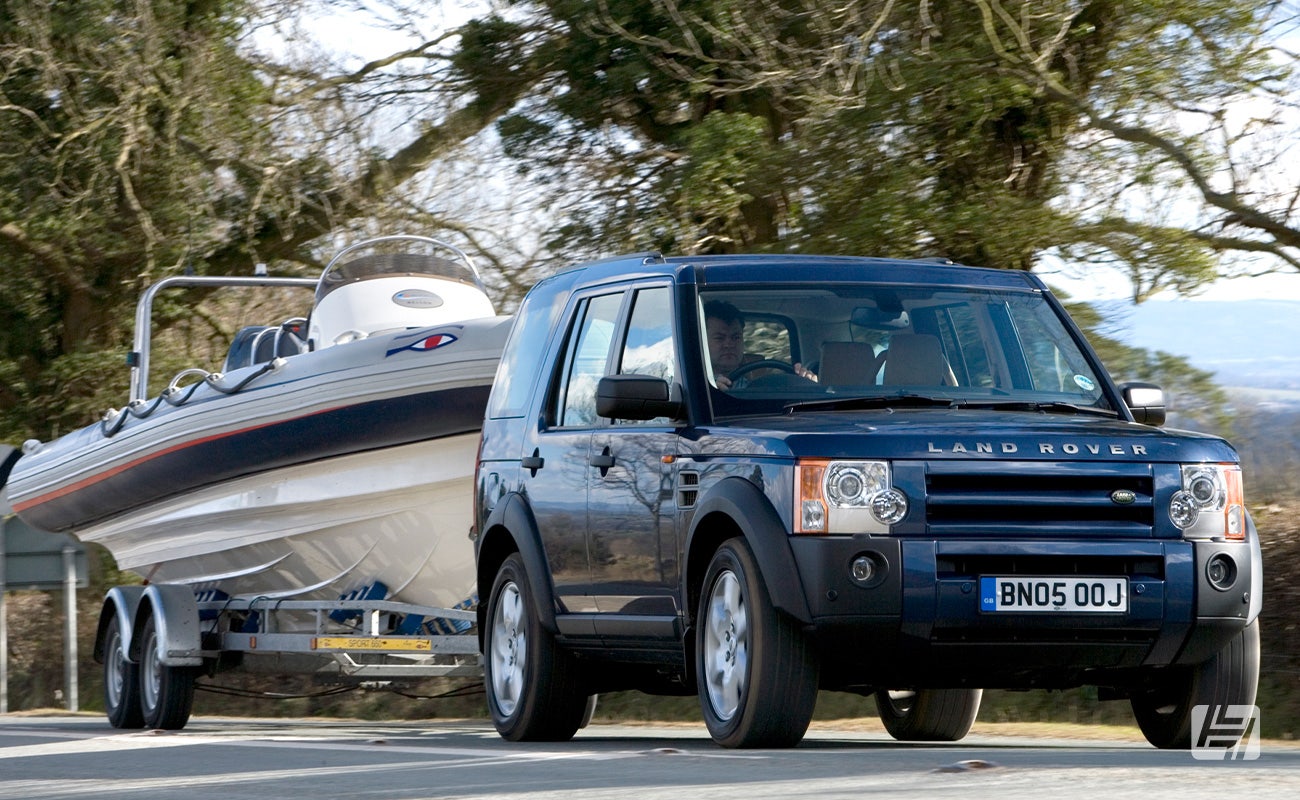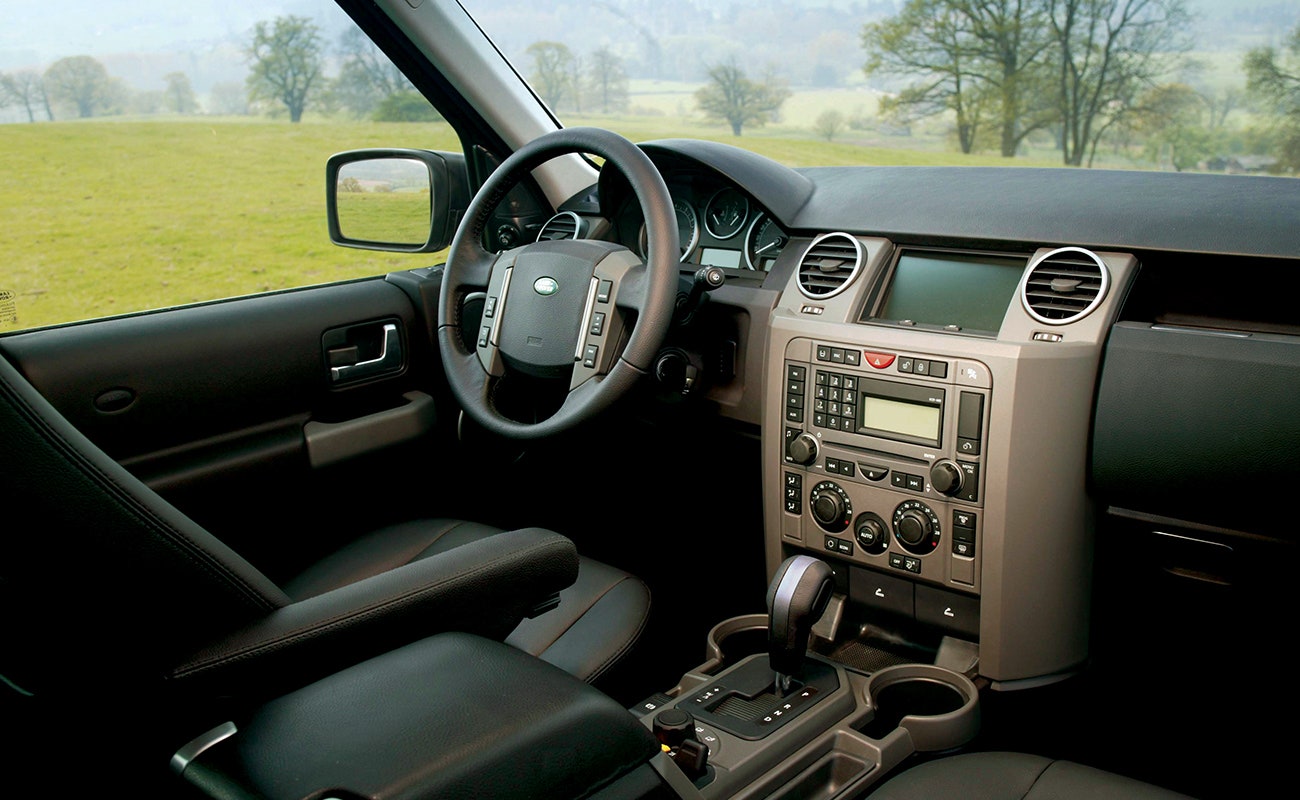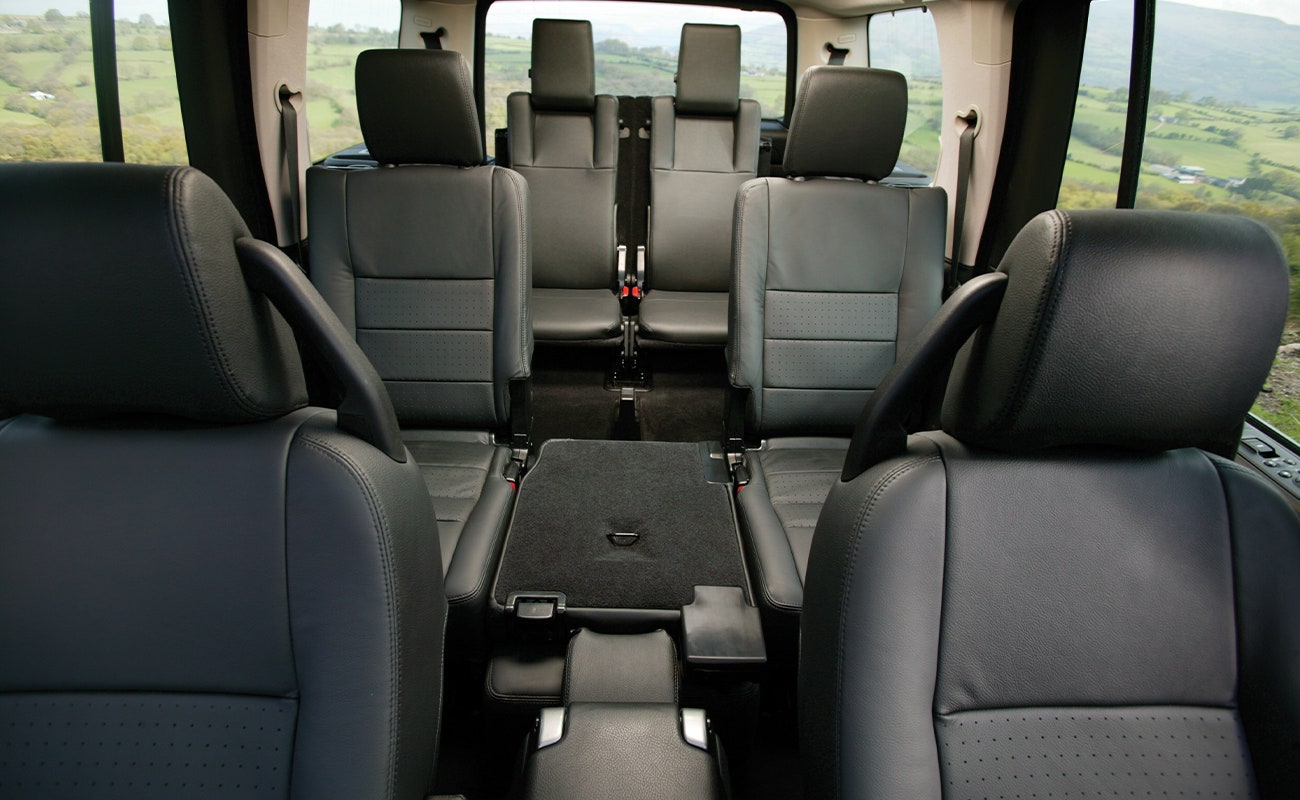 Where to buy a Land Rover Discovery
Every era of Discovery offers something for most people, from the late eighties retro-style comfort spec off-roader, to the more modern luxury SUV that the Discovery brand has become. As with most car hunting, do your research for the budget you're working within, ensuring above all, evidence of the car's history, be that a fully stamped service book or recent maintenance receipts, clarifying the vehicle mileage.
Maintenance support and parts are widely available from independents, specialists, JLR Classic and JLR main dealer. There is a great pool of expert knowledge and a support network for each generation of Discovery through the usual channels of owner's groups, which should give you buyer confidence.
How much does a Land Rover Discovery cost?
All generations of Discovery are sought after, in either modern classic or modern form. As ever, doing your homework and seeing the vehicle in person to go over the key areas of concern will pay dividends in ensuring you avoid a poorly maintained example.
Values for a Discovery 1 start at under £2000 for something rough and possibly ready, but likely very worn. Up nearer £4000-£5000 will have you into a good example, but inevitably high mileage. The top end of the market currently sits at around £10,000-£15,000 for some of the best examples with strong history and low miles.
Discovery 2 values are not dissimilar to the first generation, albeit with values generally slightly higher across the condition brackets. Meticulously maintained examples of the last / run-out TD5 engine premium ES models, with low mileage, will command top-end values of £15,000 or more.
Getting into a Discovery 3 at the lower end will cost around £3000, but rolling that dice is reserved for the very brave or the very foolish. Your budget will need to be up nearer the £8000-£10,000 mark for something that has a good service history, albeit with significant miles to its name. At around £15,000 you'll have the choice of either some of the better Discovery 3 examples or an early Discovery 4. With the higher spec, run-out model Discovery 4's still in high demand and well respected, an excellent low mileage Disco 4 will still be above the £20,000 mark.
In Summary
The first and second-generation Discovery models have experienced a real growth in enthusiast appreciation and as such are increasingly desirable today. As a modern classic 4x4 SUV, the Disco 1 or 2 will provide an enjoyable and practical answer to family needs or green-laning fun alike.
The third and fourth generation Discovery was a significant forward step in the luxury SUV market, with each model year and trim level offering incremental improvements over the last. Still considered a desirable premium vehicle, and by some to be the last 'real' Land Rover, the Discovery 3 and 4 are highly competent off-roaders and enviable spacious family cruisers.
You may also wish to read our Range Rover buying guide or Land Rover Defender buying guide if you are shopping for a new vehicle or project.
Nick