Probably the most commonly found classic Land Rover on the roads today. They share a lot of the styling cues with the Series models but are a little more refined for regular use, and easier on the finances to buy too. Read on as Nick Chivers walks us through another fantastic Land Rover buying guide.
The Land Rover 90, 110 and 127
The original Land Rover Defender (well the 90/110) was a direct descendant of the Land Rover Series I (and subsequent Series vehicles), with the earliest models sharing engines and some body panels with the outgoing Series III. Launched at the Geneva Motor Show in 1983, the new model wasn't actually named or badged Defender to begin with, instead going by the named One Ten and Ninety in reference to their wheelbase. In the early 1980s the Solihull marque only had two models – the Land Rover and the Range Rover. It wasn't until late 1989 and the arrival of a third model, the Discovery, that Land Rover coined the name Defender for the original models, to avoid confusion with the newcomer.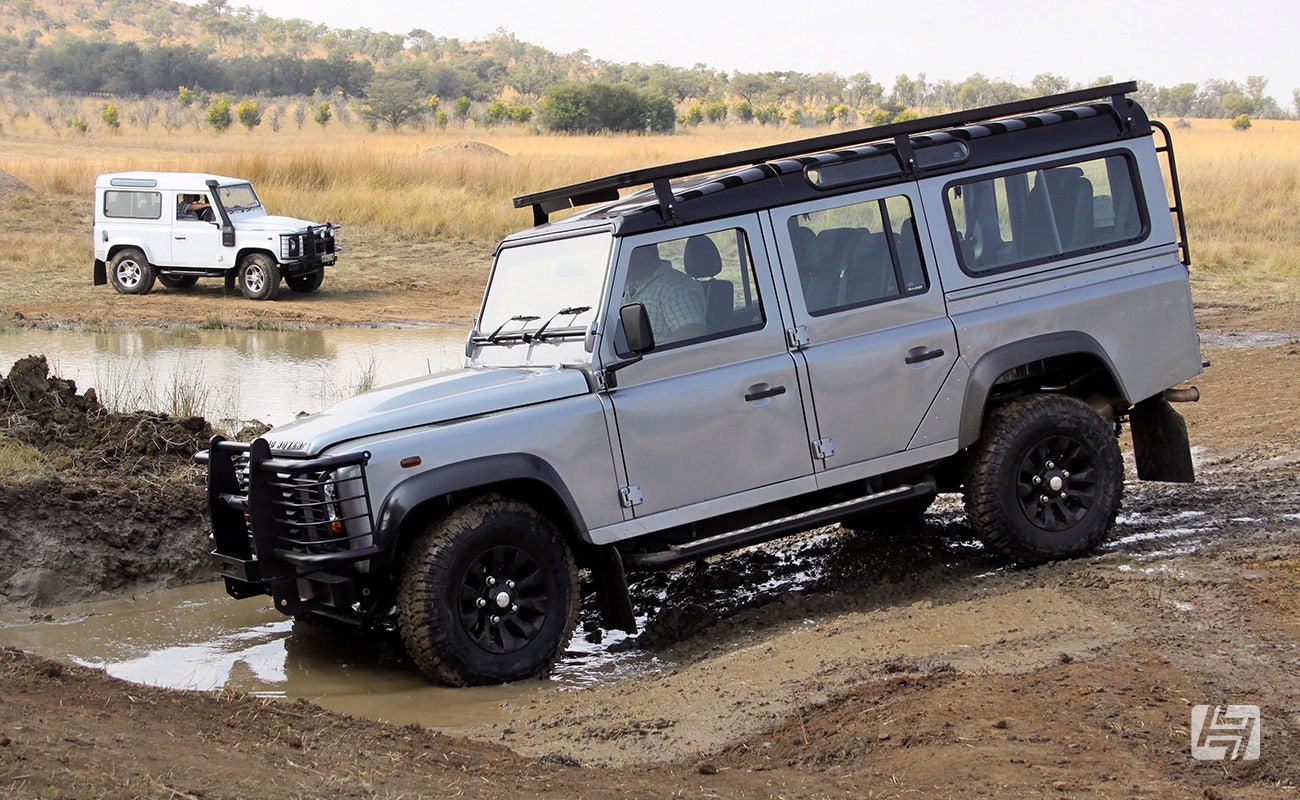 The Tdi Defender (200Tdi and 300Tdi)
The 200Tdi and 300Tdi Defenders were built between 1990 to 1998 and are some of the most practical vehicles Land Rover ever made. They're easy to maintain and fix – but even the latest model Tdi's are now over 25 years old, so take your time when buying. Tdi-engined Defenders are still in plentiful supply and there are still some smart, well cared for ones around.
When doing your homework and inspecting the engine of a potential purchase (which is best viewed when the engine is cold), be aware that:
The 200Tdi's can suffer from fuel rail return pipes disintegrating; symptoms include the smell of diesel and visible leaks. However, they're easily replaced.
Timing-belt edges shred on early 300 Tdi engines. This can be rectified by using different belt pulleys. The belt can be checked through the wading-plug hole, using a small torch. Check the service record; if a belt change isn't recorded, do it immediately!
Radiators rot and can overheat as a result of the fins just falling away from the tubes. To check, shine a torch through the grille.
Bores and piston rings don't wear much, so if it's not performing well, that's usually a fuelling problem.
The main shaft of the fuel lift pump (on the side of the engine) can also wear.
A lack of top-end power will likely be the result of a failing fuel lift pump. To be certain, crack the bleed screw on top of the filter – if no fuel comes out the lift pump isn't working.
Watch out for the 'P' gasket behind the water pump, it can let go suddenly. If there's weeping, fixing it is a must
Transmissions-wise, the 200Tdi had the LT77 five-speed gearbox and LT230 transfer box. The 300Tdi had the R380 gearbox, with the LT230 transfer box.
LT77s can slip out of gear and a worn clutch can make the gearchange obstructive.
The clutch fork can be a weak point, as metal wears away and the middle pushes through. The symptom will be that the clutch pedal goes to the floor but won't come back. Check service records for a clutch fork.
Be sure to check a 300Tdi's 3rd-to-2nd down-change, a typical R380 weak point.
Check and expect worn suspension bushes, some springs can be heavily rusted and generally listen for clonks, which may be front radius arm bushes. Check out our guide to Land Rover Defender Steering and Suspension here.
Braking should be reassuring, but if poorly maintained parts are not expensive. All TDi Defenders have front discs, whereas the rears are drums on the 200Tdi and discs on the 300Tdi.
Power steering can be leaky, but not costly to rectify. Check the Defender steers straight, following what may be years of a tough life.
Electrics are basic with very little to cause any real headaches. Later 300Tdi's saw the introduction of immobilisers, which can sometimes be problematic.
Bodywork is where the horror stories are told, but everything can be sorted for sensible money, save the two key items. It only makes sense to replace the chassis and bulkhead if the vehicle is cheap and the rest is in good condition. Otherwise, walk away and find another.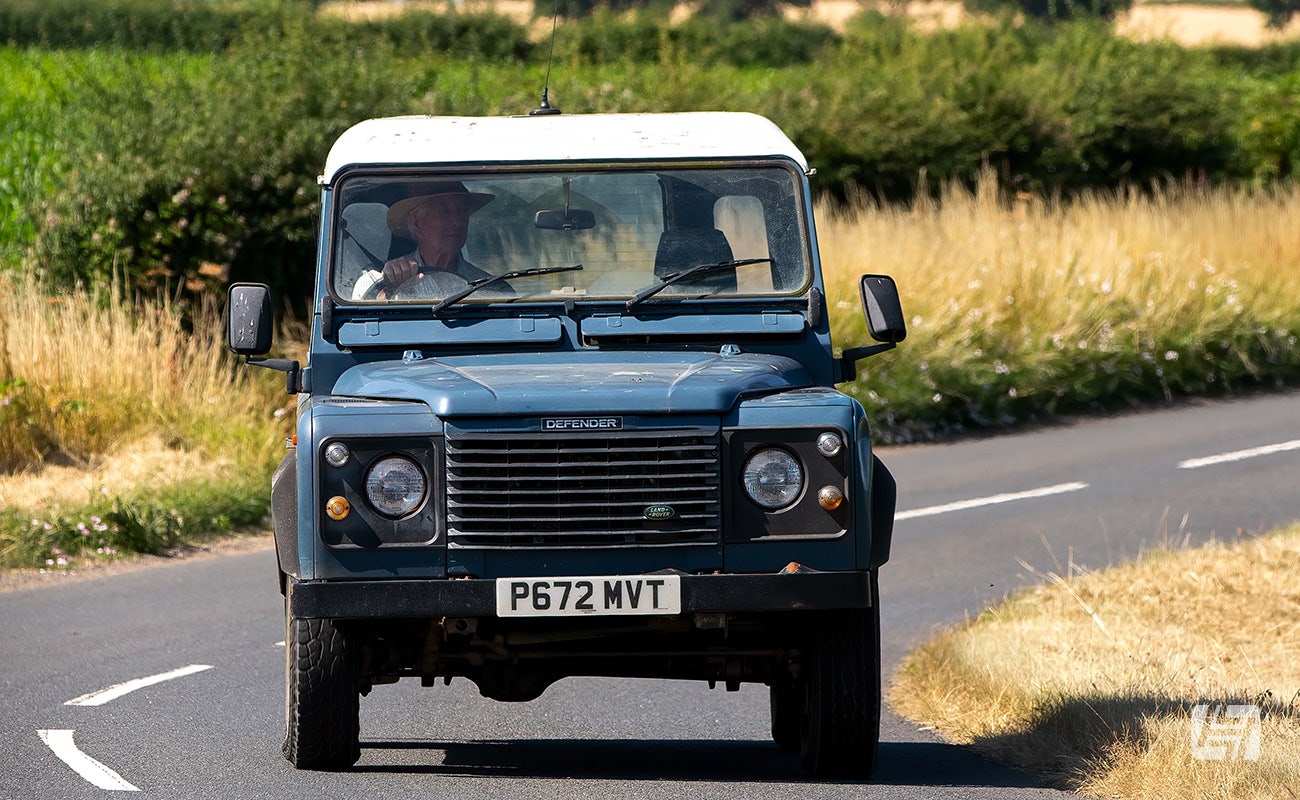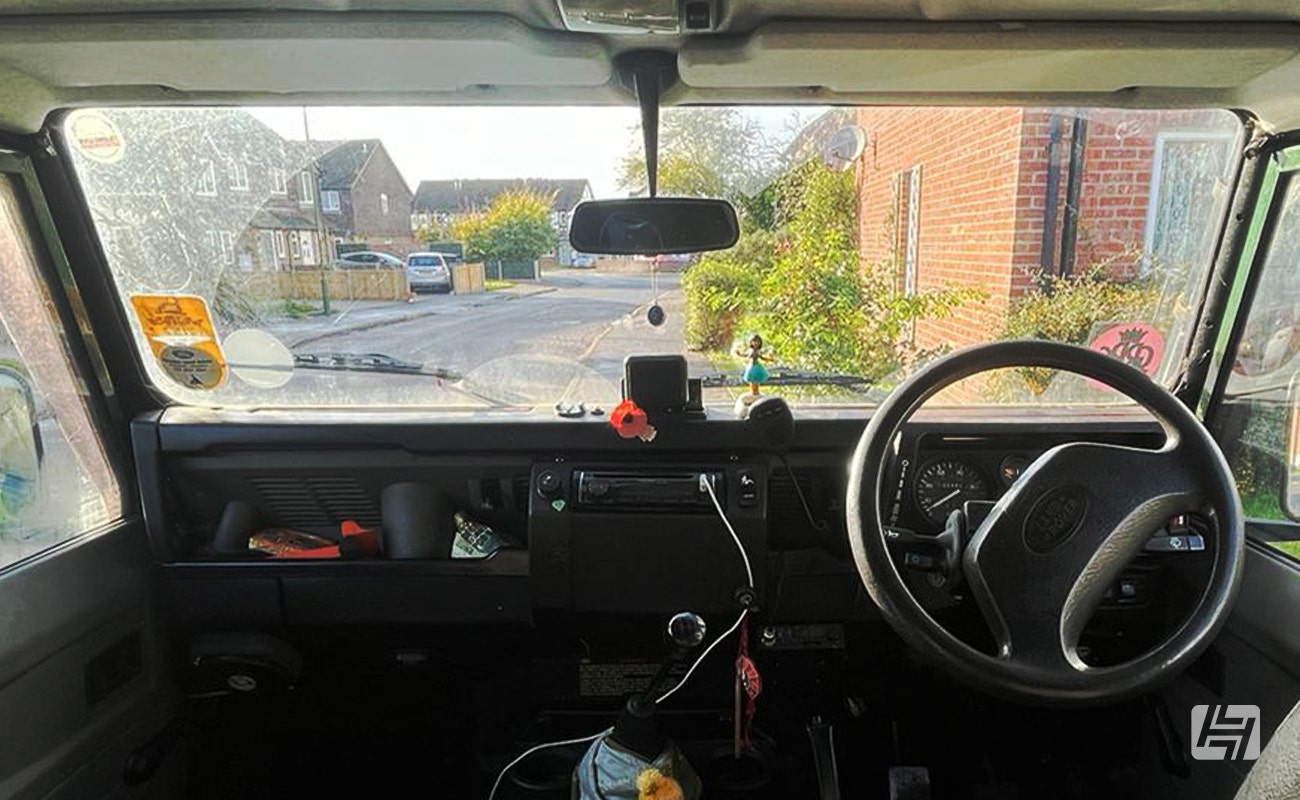 The Td5 Defender
Td5 Defenders ran from 1998 to 2007 and engine aside, the Td5 era Defender is much like the Tdi Defenders with the addition of engine management electronics, and on all but a few early base model cars (and the 130), ABS brakes, traction control and alloy wheels. Electric front windows and central locking made an appearance in some later (2002 onwards) Td5s as did a new dashboard centre section and improved instrumentation that included an electronic speedo and lighting bright enough to allow the dials to actually be read at night!
Compared to the previous 300Tdi you get another 11bhp and 26lb ft thanks to the more modern injection technology. Enough torque to make frequent gear-changing unnecessary, compared to TDis.
A point of note with the TD5 engines is that cylinder heads have been known to crack around the injectors on vehicles with engine number prefix 10P. A symptom is diesel in the sump; the oil level rises and the dipstick smells of diesel. The engine might run on after switching off, which can be very serious. Engines with a number starting 15P don't have problems, and vehicles with '52 registrations or newer will be ok. Check the paperwork to see if early vehicles have been rectified.
The R380 gearbox and LT230 transfer box are old favourites and have been thoroughly debugged. Check the seal at the back of the transfer box, as oil gets onto the handbrake. Gears should be selected cleanly. The gearbox shouldn't feel sloppy and should be generally quiet, though you may hear just a little transmission whine from the transfer box.
Electrics-wise, there is little to give major concern but ensure good earth from the engine and gearbox to the chassis, or you might get all sorts of weird and wonderful problems – lights on the dash, battery light coming on dim, heater plug lights, the classic 'dash Christmas tree'.
The engine ECU in the right-hand seatbox is at risk of getting wet when wading, so it's not uncommon to find the ECU relocated onto the inner bulkhead between the driver and passenger seats to help protect from water ingress.
Areas of focus on the bodywork are the same as the Tdi models but do check cross members and steel door frames and bottoms for signs of tin worm.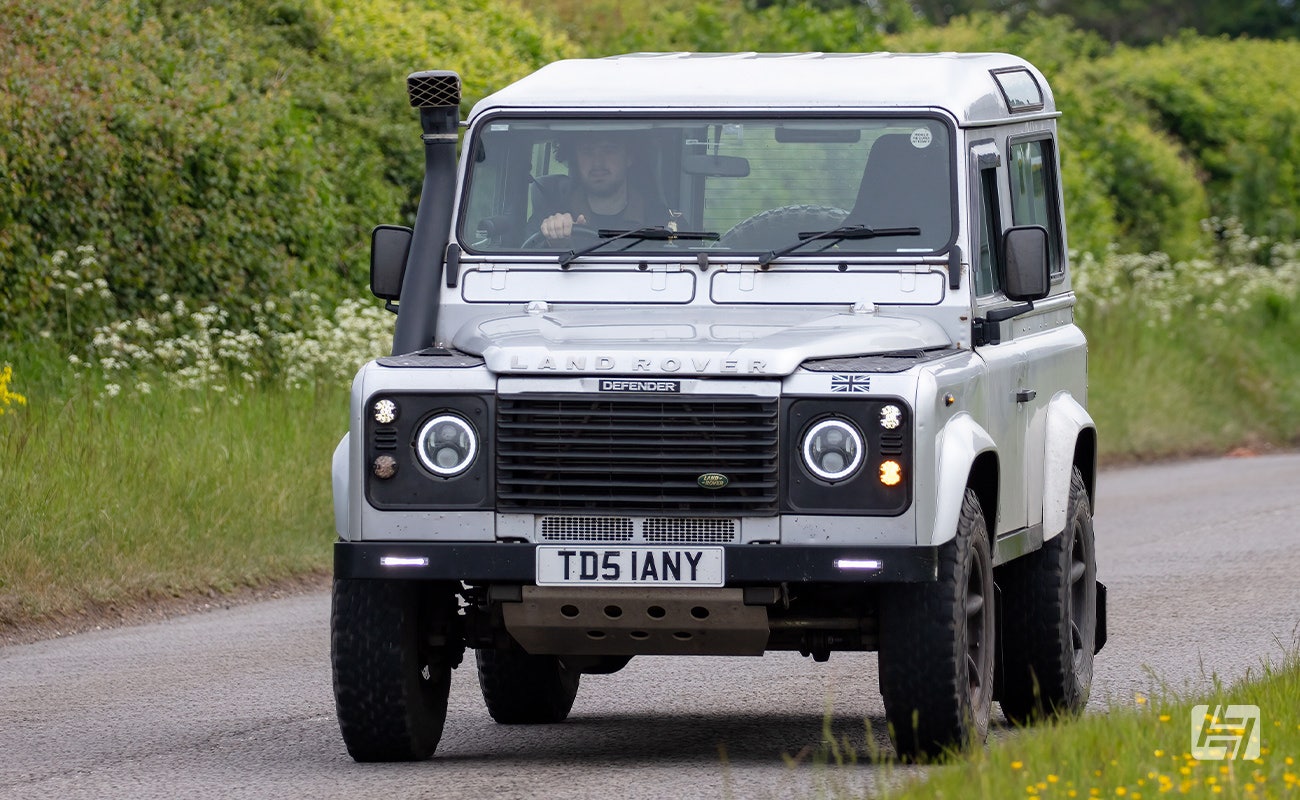 The TDCi Defender
TDCi Defenders are often referred to as 'Puma' Defenders, owing to the Ford-built power plants which powered the Defender between 2007 and 2016. The Ford units were a legacy from when Jaguar Land Rover was owned by Ford in the early 2000s. With the march of time, Ford's TDCi has worked well in its Defender installation – the engine has won acclaim for its incredible torque and drivers appreciate the six-speed gearbox which makes motorway use more civilised, and towing easier.
The TDCi Defenders were first fitted in 2.4-litre form, with a 2.2-litre version of the same engine powering the later models, having been redesigned to comply with emissions rules. Sometimes EGR valves are problematic. Symptoms include loss of power and lots of black exhaust smoke. The engine management light may come on, but not always. Injectors are sometimes faulty, and on older vehicles, catalytic converters could get blocked. The 2.2-litre version introduced in 2012 includes a diesel particulate filter. The DPF requires a regeneration cycle to clean itself.
Early gearboxes had some problems, as they would lose synchromesh, but many were recalled. Change gear and see if it selects smoothly. In early models, the front prop could touch the sump on full articulation. The sumps were replaced if the vehicles were serviced by the main dealer, so get underneath and check if the sump has a recess to clear the front prop shaft.
The suspension is basically the same as on previous versions, although spring rates and dampers are re-specified. Braking is well-designed and efficient, but on vehicles fitted with ABS, check the dashboard for warning lights (though the ABS light should remain on until 6mph). While you're looking, check for traction control warning lights too.
Forward-facing seats in the rear were introduced, which fold up on the wheel arches. There was also a redesigned dashboard – which is a marked improvement according to most Defender drivers. The TDCi Defender looks and feels exactly what it is – an old design that's been re-powered and face-lifted to squeeze a few more years of production, before finally bowing out.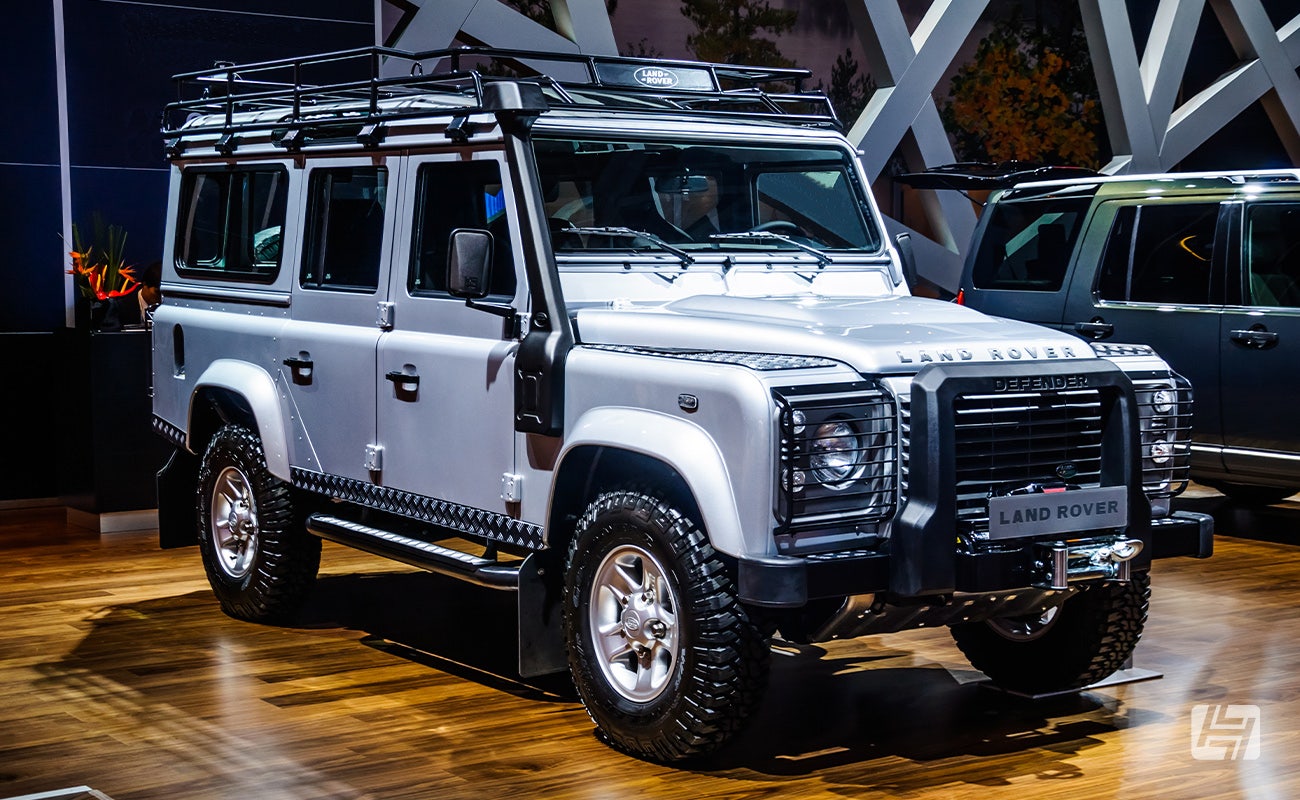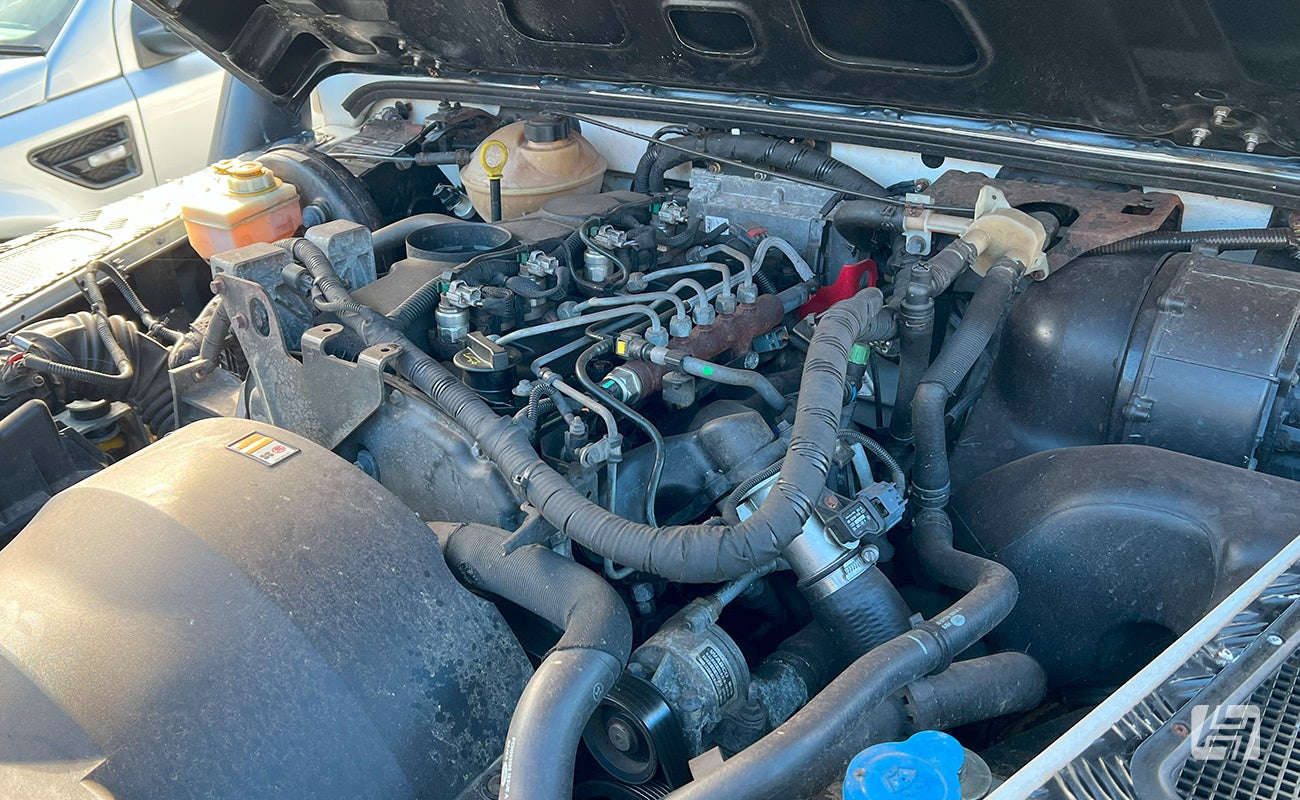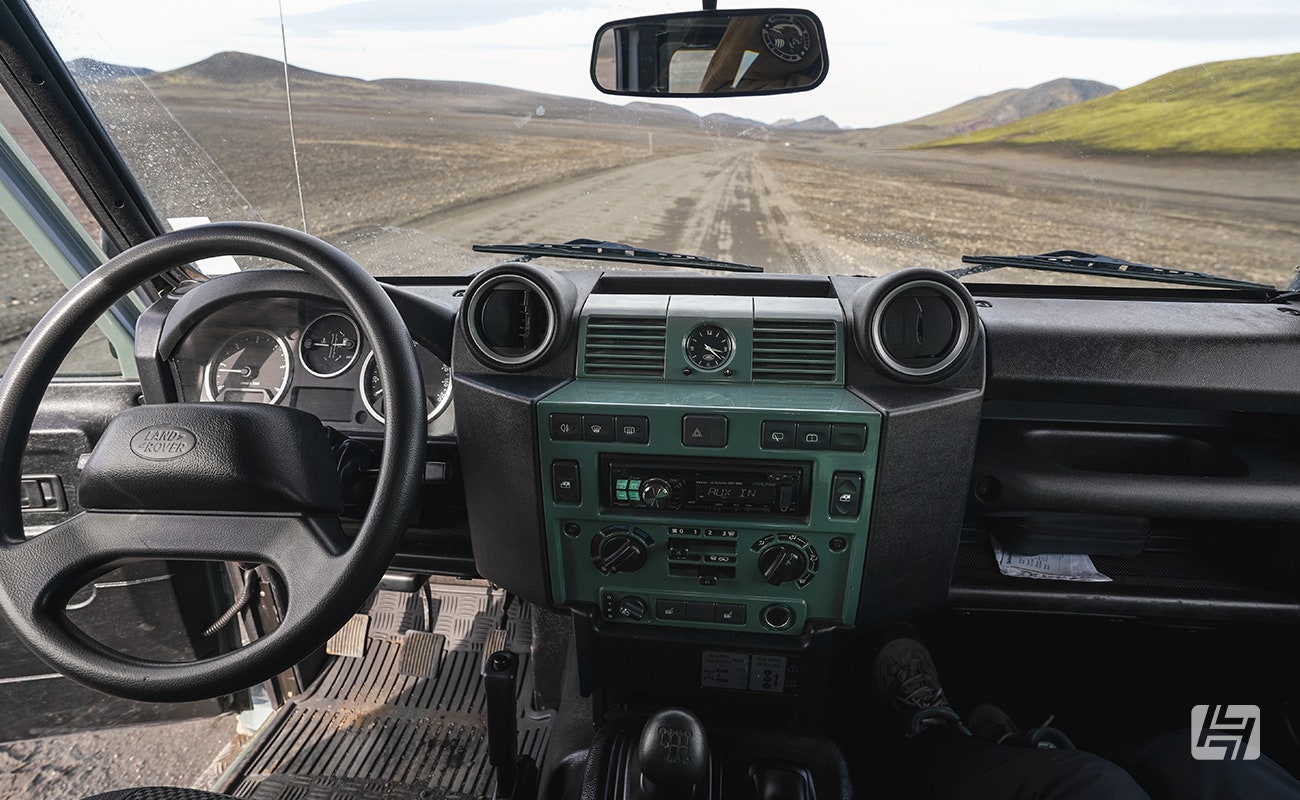 Where to buy a Land Rover Defender?
Finding the right Defender starts with reviewing and deciding on which era you're looking for and what requirements and condition suits your budget. This will dictate where to look, whether it's a Land Rover specialist (of which there are plenty), private sales, auctions or on-line vehicle sales.
Maintenance support and parts are widely available, whether you're in need of a standard service to maintain a well-documented service manual or a full nut and bolt restoration. There is no shortage of expert knowledge and a support network for each generation of Defender, which should give you buyer confidence, particularly if you're less inclined to work on the car yourself.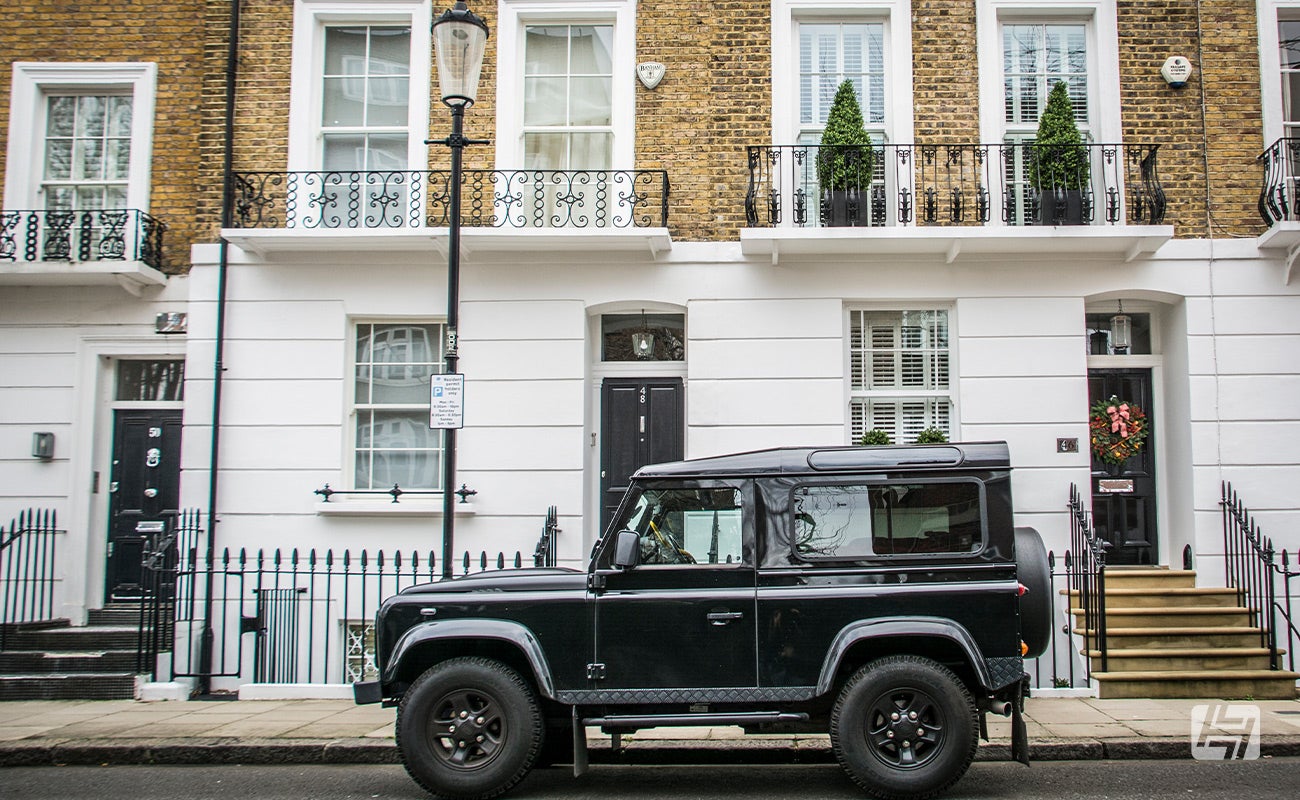 How much is a Land Rover Defender?
The classic Defender's rejuvenated upsurge in popularity hasn't gone unnoticed by the unscrupulous in the trade, who will sometimes 'dress' up some tired examples and ask strong money. Do your homework and avoid buying a money pit. An honest-looking Defender with faded original paintwork isn't a problem, but be sure to check underneath, as outlined above for the big costly items.
As a rule of thumb expect to pay £5000 for a usable, honest, if slightly worn-looking TDi Defender, but north of £10,000 for something very special.
Because of their popularity, there is no such thing as a cheap Td5 Defender anymore. There are a number of hard-worked, high-mileage examples for sale which may start at around £8000, but what you save on asking price you'll no doubt pay for in repairs. Look for better examples and be prepared to spend £15,000 or more. But a very well-looked-after Td5 with below-average mileage should prove a reliable performer and bags of fun!
You'll struggle to find a Defender TDCi for under £10,000 and if you do it'll likely have high mileage and be looking pretty tired. Hunting around and a little patience may secure a good one for around the £15,000 mark, but the best low-mileage examples will be in the region of £20,000.
Summary
Loved by drivers of all backgrounds – from farmers, families, and adventurers to the Royal Family and particularly Her Late Majesty Queen Elizabeth II – the Defender stands out as the most iconic vehicle there has ever been. You never forget your first Land Rover experience, whether as a child in the back, bumping down a lane or as a driver, navigating the basics of motoring. They are simply memory makers.
Whether you want to buy a workhorse or invest in a potential future classic, we urge you to at least once in your life, own a Land Rover Defender.
Read our Range Rover Buying Guide and Land Rover Series Buying Guide here.
Nick