Ricambi e accessori VW Polo Serie 1/2
Acquista dalla nostra vasta gamma di ricambi, parti di ricambio e accessori per VW Polo Serie 1/2. Scegli la categoria qui sotto e filtra il pezzo, la marca o la qualità di cui hai bisogno. Prova i nostri kit Heritage, comodi pacchetti di progetti per tutto ciò di cui hai bisogno in una sola scatola. Non dimenticare di controllare i nuovi prodotti per il tuo veicolo e ci sono sempre 100 parti nella nostra sezione vendita.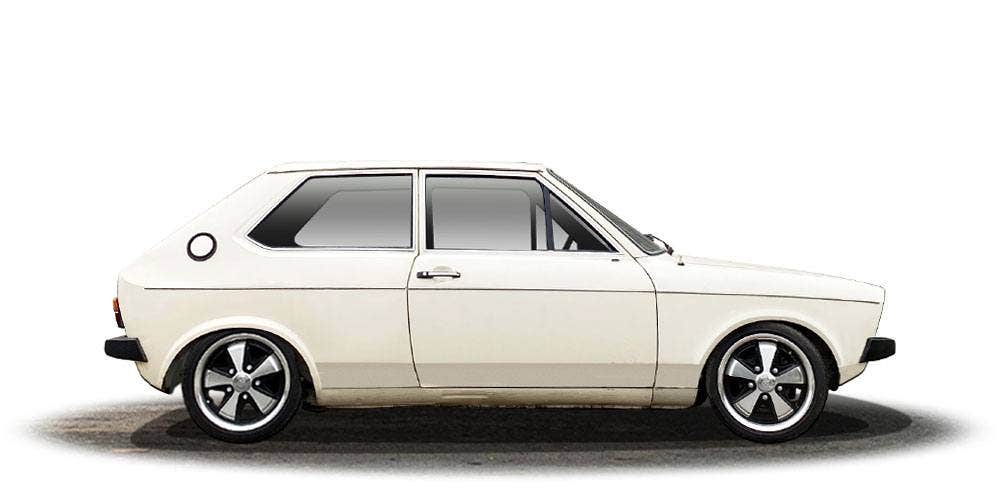 Buy your Mk1 & Mk2 Polo Parts, Spares, and Accessories Here!
Can't find the parts you need?
Don't worry - we're updating the Polo section and will be adding more products to these pages soon. Various Polo parts are interchangeable with the Golf and can already be found in that section. For help and advice please contact our team either by clicking on the 'live chat' button or by calling our sales team on 01273 444 000.
Quality VW Mk1&2 Polo Accessories and Spare Parts
We have built our reputation on supplying genuine parts for classic VWs and the finest reproductions available, as well as a wide selection of the best aftermarket parts from the worlds leading manufacturers and we are constantly sourcing new products to add to our incredible range. To find the VW Mk1 & Mk2 Polo parts you require, simply select the appropriate area of the car from the categories above. Our online store includes hundreds of exploded diagrams and photographs to help you identify which parts for VW Mk1 & Mk2 Polo you need… And remember, if you have a query about any of the Volkswagen Mk1 & Mk2 Polo parts we stock – or if you can't find the part you require – just click on the 'live chat' button or call our sales team on 01273 444 000 at any time during UK business hours
Run by enthusiasts for enthusiasts, how many times have you heard that? With VW Heritage it's 100% true, the staff have had numerous watercooled VWs between them, this puts us in a good position to select all the right parts. It's for precisely this reason that we're one of the number one suppliers of VW spares in Europe, selling VW Mk1 & Mk2 Polo accessories and spares to owners all over the world. So, regardless of whether you are simply repairing your car, or undertaking a full restoration, you've found yourself in the right place!
VW Polo Mk1 & Mk2 History
Mk1 Polo - originally introduced in 1974 as the Audi 50 and rebadged six months later as the rather more basically specced VW Polo - was initially available as a hatchback only. In 1977 a booted saloon version was released as the VW Derby. The car was fitted with 895cc, 1093cc & 1272cc four cylinder, transverse, front wheel drive engines.
Mk1 Facelift - For the 1979 model year, the range was facelifted, at which time the chrome bumpers were replaced with plastic items and a new style of grille and a revised dashboard were fitted. The Derby recieved square headlights.
Mk2 Polo - introduced in 1981, saw a new body style added to the range - the 'breadvan' small estate car. The original hatchback was renamed as the Coupé and the Derby was now known as the Polo Classic. Engine sizes now ranged from 1093cc to 1272cc petrol engines, later with fuel injection and even a supercharged G40 version. There was also a 1.3l (later 1.4l) diesel engine option.
Mk2 Facelift (sometimes called the Mk3 by enthusiasts) - All three body styles of the Mk2 received a substantial facelift for the 1990 model year, with a reworked nose and grille, rectangular headlights, bigger bumpers, tailights and a new interior. The chassis, suspension and brakes were also updated. A GT model was introduced, followed slightly later by a new version of the G40. The Mk2 facelift finally was replaced in 1994, by the Mk3 (6N) Polo.