Heritage Parts Centre Knowledge Base
HERITAGE EVENTS CALENDAR 2020
As car enthusiasts, we like nothing more than attending events all over the UK and even further afield.
VW Vehicle Information
VW TYPE 1 'BEETLE'
From Wolfsburg to Mexico, read the extensive history of VW's first and maybe, find out more about your own.
VW KARMANN GHIA
Beetle mechanicals & a coachbuilt body. Possibly the most beautiful VW ever created? Read more about it here.
TYPE 2 T1 'SPLIT' BUS
Pickup, Panel Van, or Microbus? We have all the details of the first generation of the VW Transporter.
TYPE 2 T2 'BAY' BUS
Early or late, which do you prefer? Maybe a panel van is more your thing. Read all about the second generation Bus.
TYPE 25 'T3' BUS
Aircooled, Watercooled, Petrol, Diesel. Love them or hate them, the third generation VW Transporter has a lot to offer.
TYPE 2 T4 TRANSPORTER
Builder's van, kite surfer's place to dry off, or a family campervan. This versatile vehicle has become a modern classic.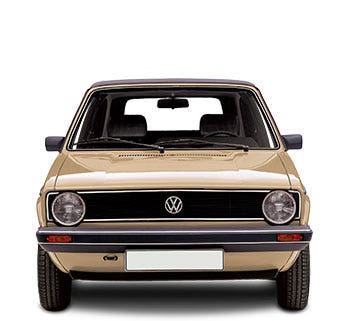 VW GOLF MK1
A classic city run around or the first ever hot hatch, Volkswagen changed the hatchback landscape with this iconic vehicle.
VW GOLF MK2
The second generation Golf offered everything from a sensible family hatchback, to a 4WD Rally homologated racer.
---
THE LOWDOWN ON OIL
Oil is the lifeline of your engine.
Read this guide to be sure you're using the right stuff.
---
Buying Guides
Looking for your first ever step onto the VW ladder, or a brand fan adding to an existing collection our in depth Volkswagen Buying guides are the perfect resource to help you sort the diamonds from the duffers. Packed full of model information, detailed imagery and input from some of the most knowledgeable VW & Porsche fans in the world. If you're in the market some German metal, then be sure to have a good read through here first.
Volkswagen Chassis Numbers
With so many years of Volkswagen production, it's sometimes difficult to know exactly which year car you have. After 1955, the Volkswagen production years run from August to July so a car built in August 1967 is actually a 1968 model! To help with this, we have compiled lists of VW chassis numbers for various vehicles, to help you to reference.
Volkswagen Engine and Gearbox Codes
It's quite rare nowadays to find a classic Volkswagen Beetle or VW Camper still fitted with its original engine. Because of the simplicity of the flat 4 layout it was sometimes easier to just replace the entire engine rather than fault finding and repairing. Therefore if you want to buy parts for your Volkswagen Beetle or Bus engine then please check your engine number. The same is also true of the Type 25 (T3) Bus, as it was originally fitted with four different kinds of engine and also for the T4, with a wide range of engines that were regularly updated. These guides will ensure that we get the right parts out to you first time, and get you back on the road.
Chrome Plating Information
We try and make things as clear as possible in our part descriptions, but it's not always easy. We often receive questions regarding the various finishes we offer on our chrome plating and the warranty that covers them.
Volkswagen Beetle and Camper Engine Oil
Oil is the lifeline of your engine, especially for the air cooled models which rely heavily on oil for cooling purposes. Therefore it is very important to ensure you're using the correct oil for your VW engine. Use our informative reference guide to help you make the right choice.
---