Whether you have just bought a project van or are considering some upgrades on an existing Transporter, we've compiled this T5 interior guide to highlight products to make your interior space a little more comfortable and welcoming.
1. T5 Seat Covers
Unless you have picked up a low-mileage Caravelle or Kombi, your T5 seats are probably showing some signs of wear and tear. Whilst a full retrim might be an aspiration for the future, a set of 'slip on' seat covers will transform the cabin for the time being for a fraction of the cost.
Produced by SSP these synthetic leather covers are available in a few different designs and feature contrasting stitching and centre panels to help tie them in further with your existing style and colour scheme.
Fitting is possible in an hour or two with no need to remove the seats from the vehicle, or even dismantle them. The covers are fastened in place with a series of hidden clips and zips.
Find our full range of VW T5 seat covers online here. We can also offer matching rear covers too, check those out here.
If your seats have lost all their padding, don't fret. We stock replacement foam for the seat backrest and the seat base.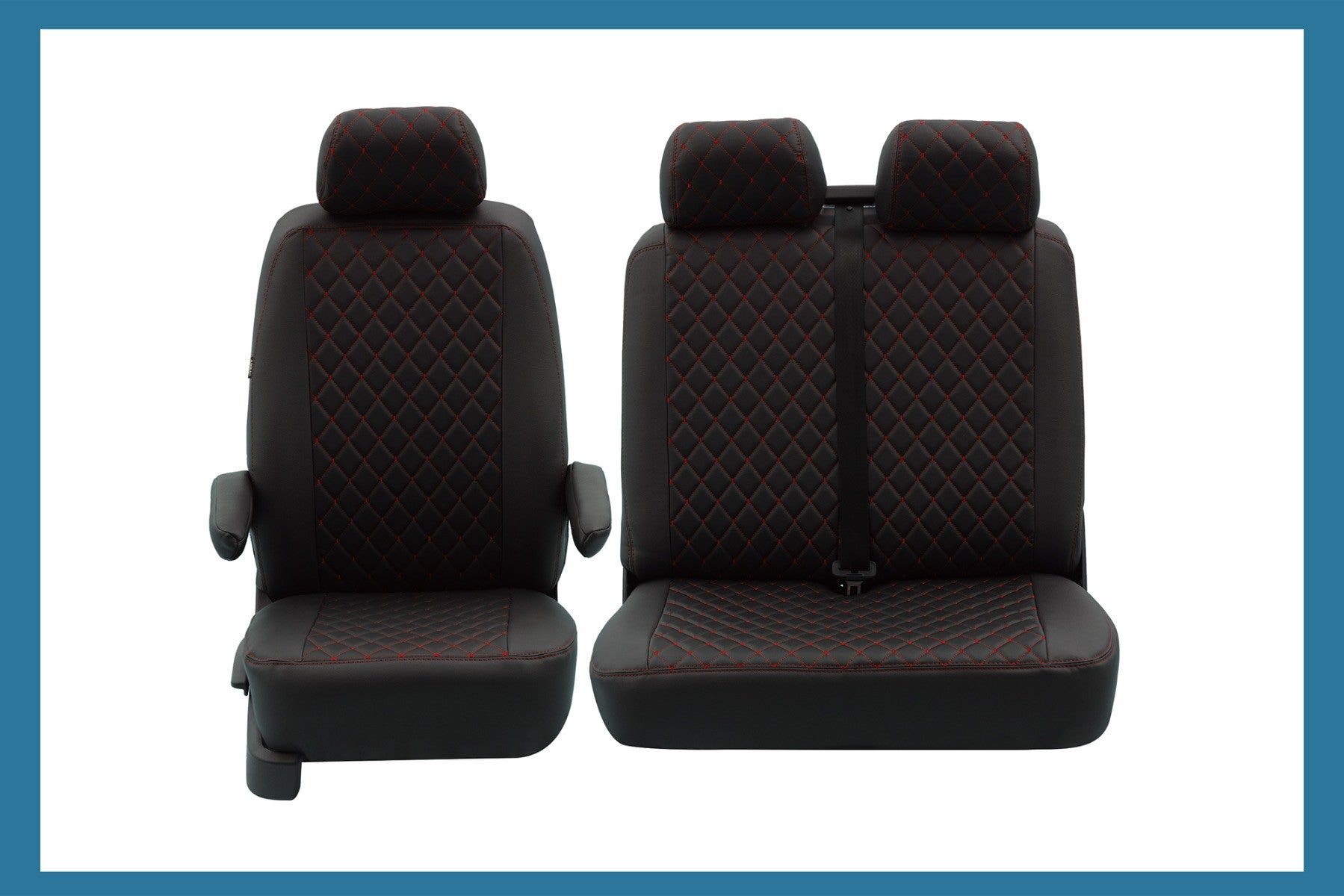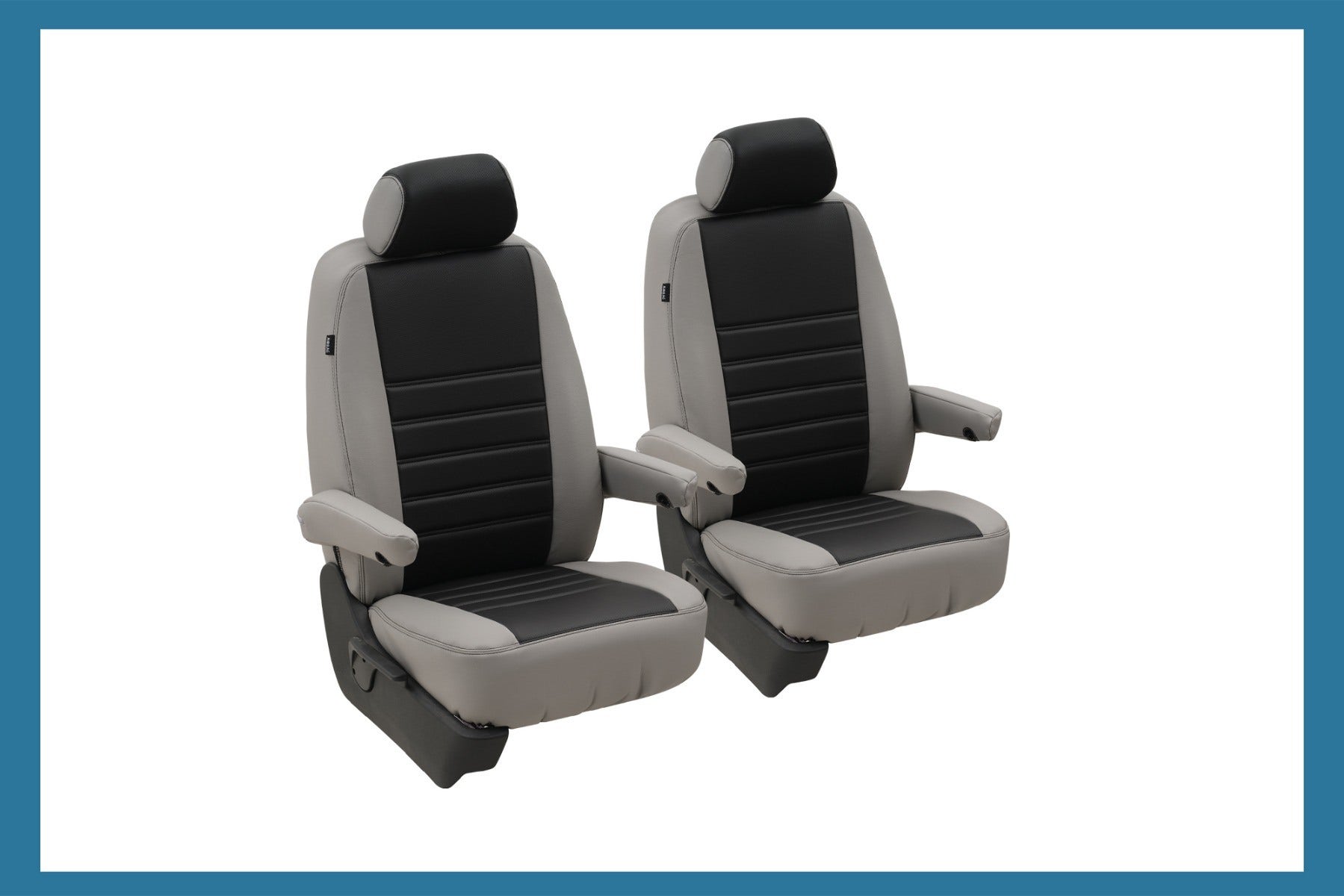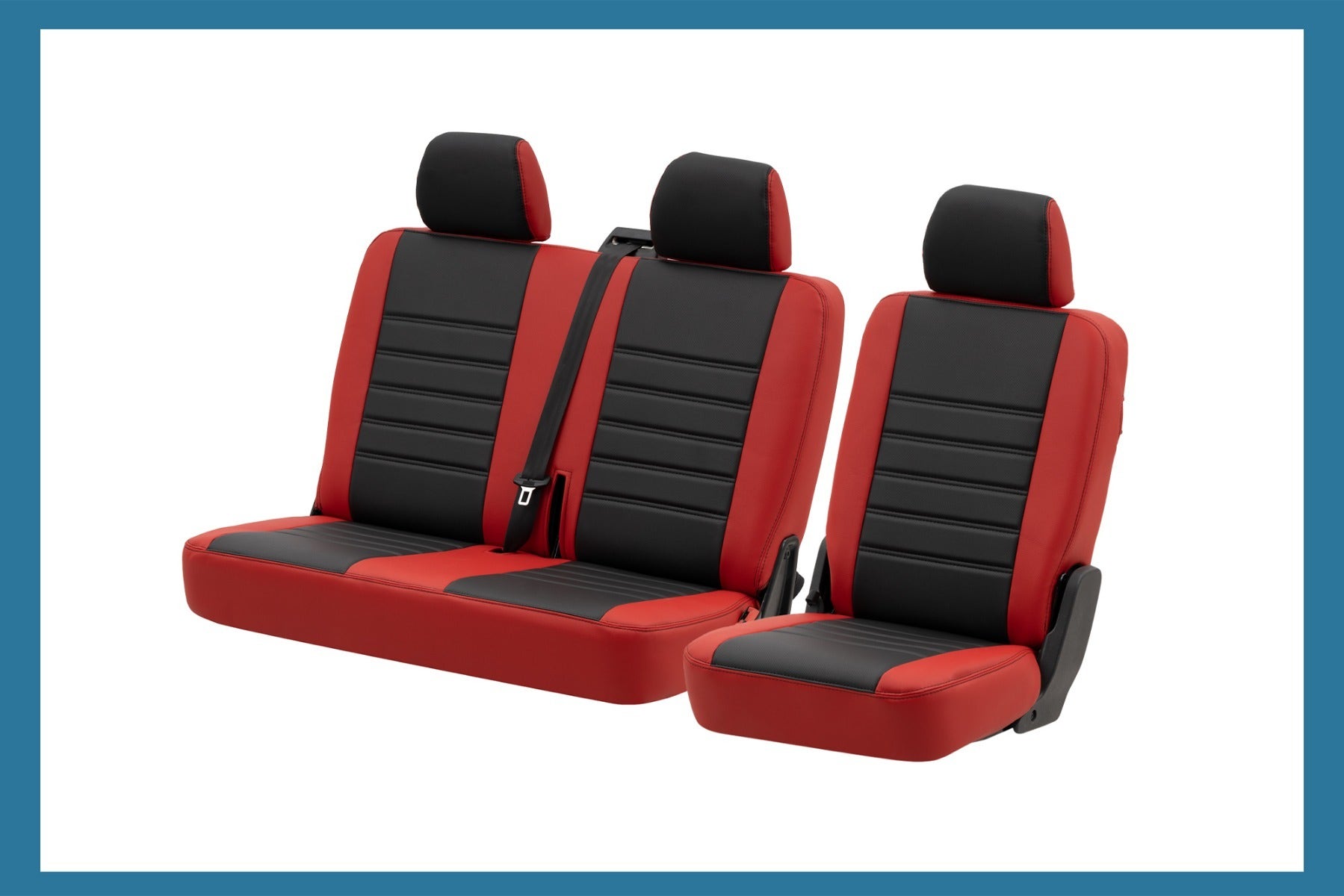 2. T5 Centre Console
Adding some much-needed storage to the cabin of your T5 are these clever centre console units from SSP. Slotting between two single seats they create additional room for your phone and sunglasses, as well as somewhere to stash a coffee cup. Beneath the sliding lid is an extra cubby hole for items you may wish to keep out of plain sight.
With 10 customer reviews on our website, scoring an average of 4.5 stars, it's safe to say these are a firm favourite with Transporter owners. They are available in black or grey, to best match your existing interior colour scheme.
Want even more from your centre console? We also offer a larger version with 2 cup holders and a bank of USB and 12v sockets, perfect for recharging your digital devices whilst on the move. Finished in black with chrome highlights you can find it on our website here.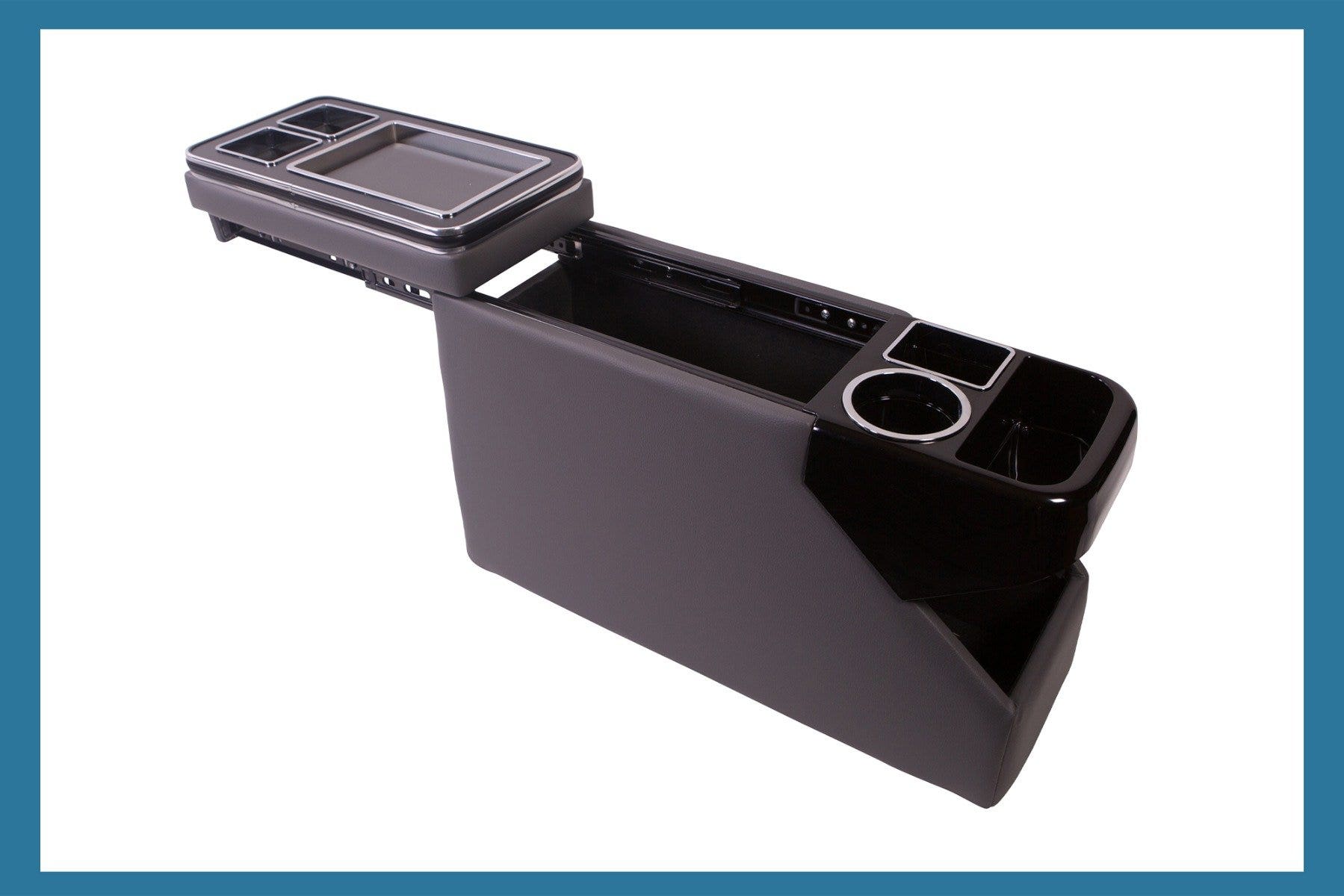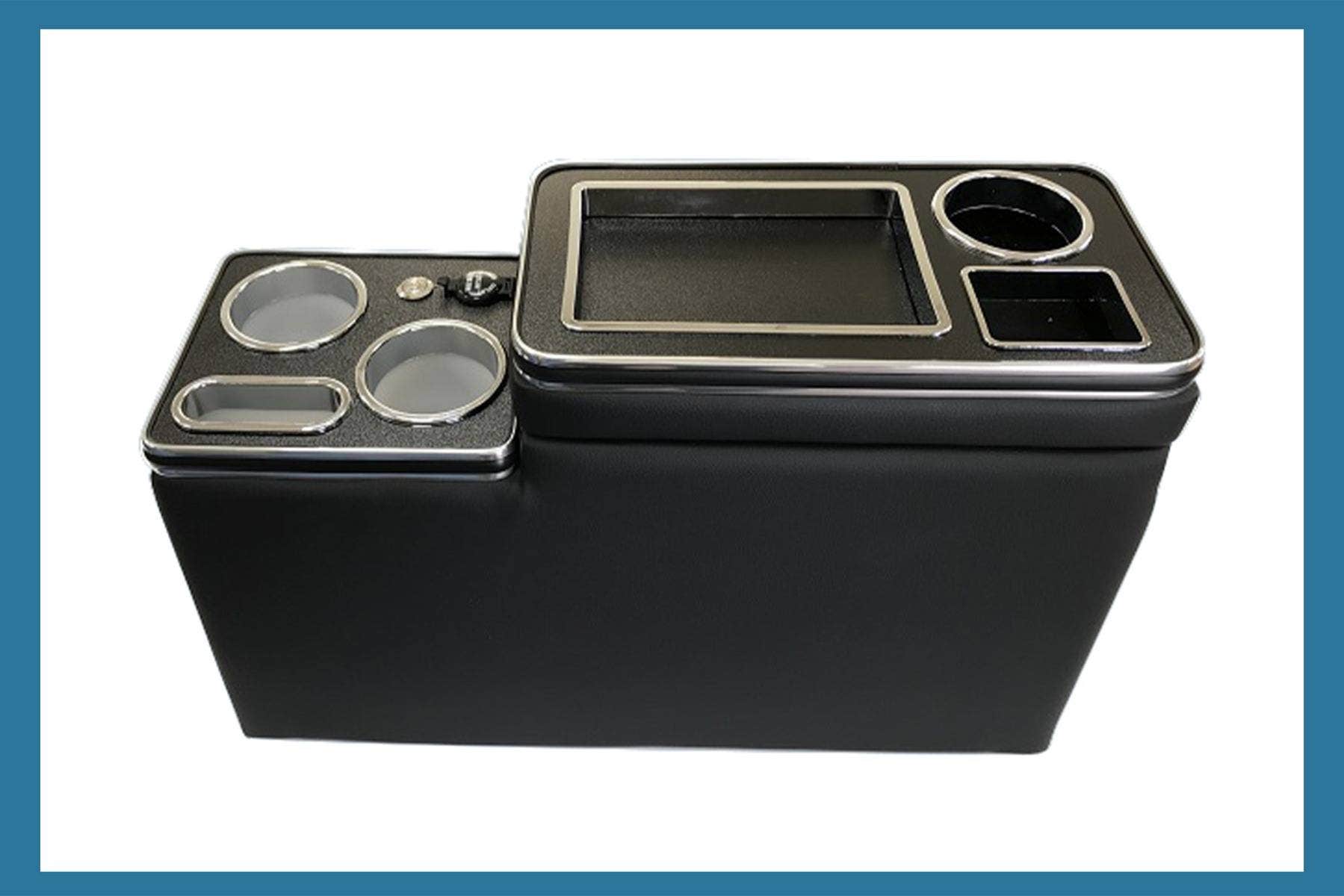 3. T5 Carpet Sets
In most cases, the flooring of your fifth-generation Transporter will be a vinyl / plastic material which is ideal for washing down after a muddy day on a building site, but far less inviting for a family road trip or on a cold winter drive to a local meet-up. You can fix this though thanks to our friends at FORST, who offer a range of fully moulded RHD carpet sets for the T5. And, no, you don't just have to have black, you can select grey, blue, red, or biscuit brown if you prefer.
Fitting on top of the original vinyl flooring, your new carpet set will require the seats to be removed, but we've got an excellent installation video that will show you what to do, and what tools to use.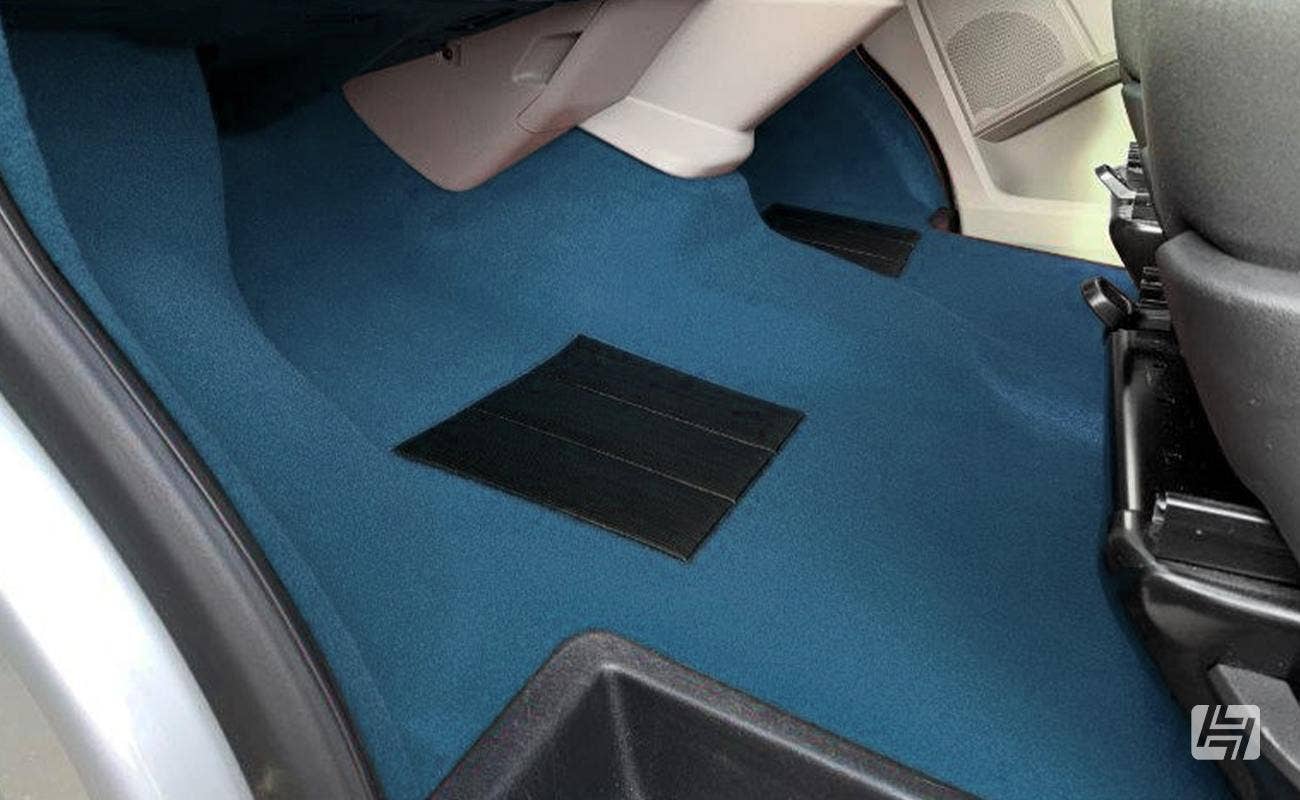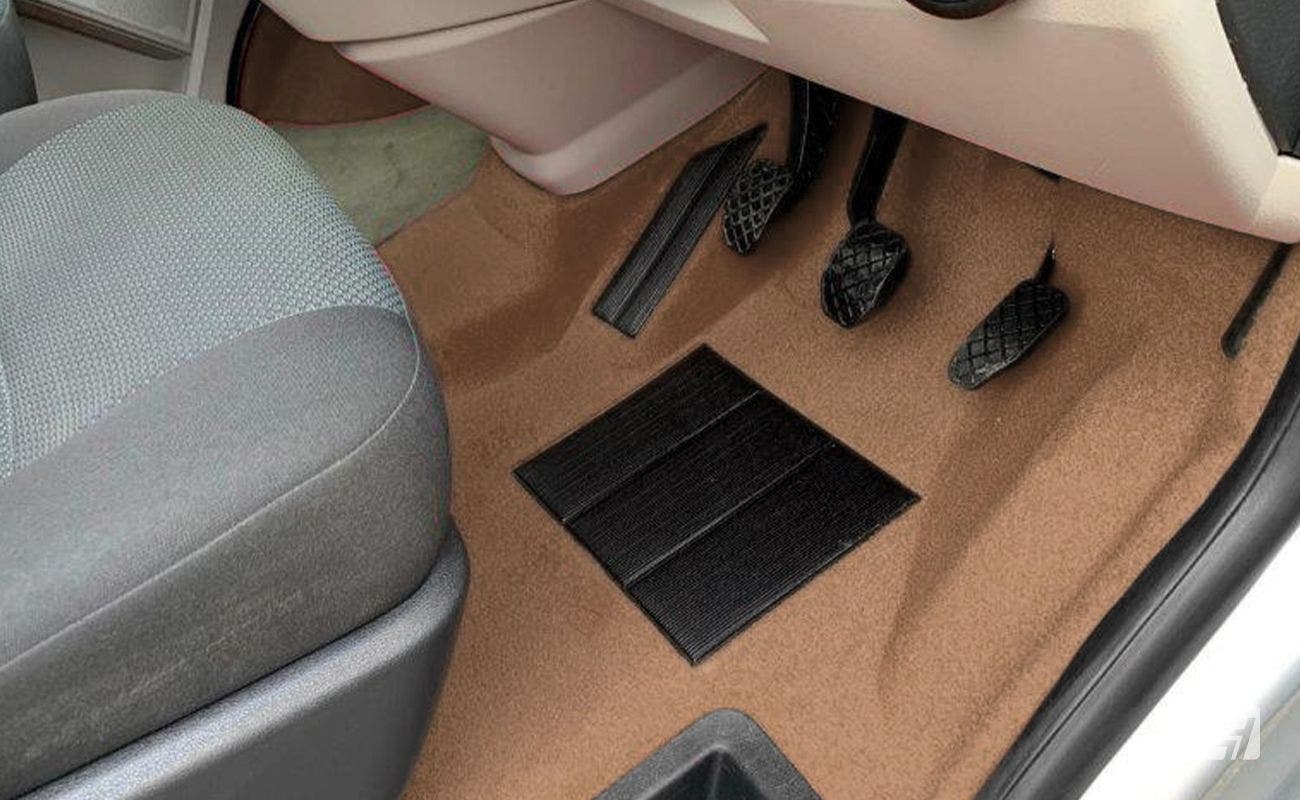 4. T5 Curtains
If you plan on having an overnight stay in your T5, or just require a little privacy to get changed after a day at the beach, a set of curtains can be a great addition to your Transporter interior. Manufactured by SSP, these double-thickness curtains offer almost total blackout once fitted to the supplied top and bottom rails.
For ease of fitment, different sets are listed for LWB, SWB, and also tailgate and barn door models too.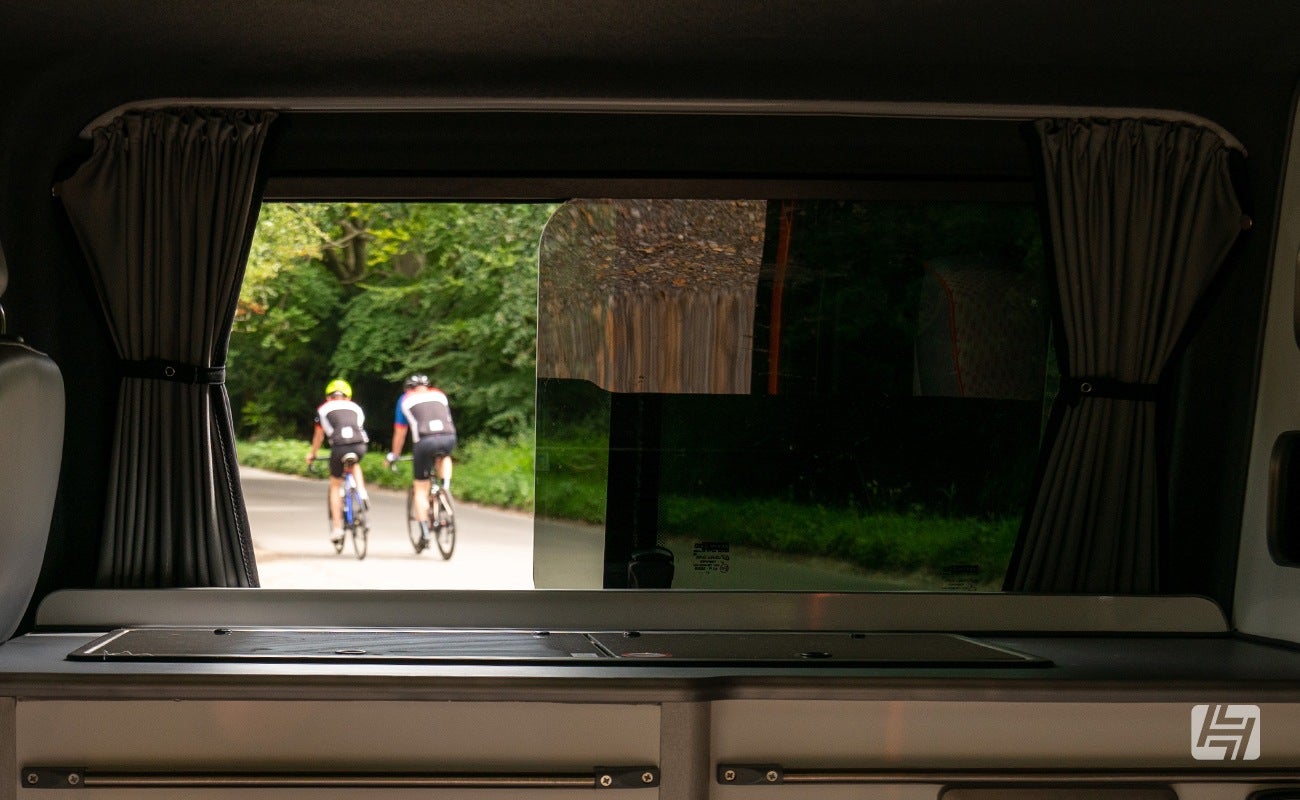 5. T5 Thermo Mats
For those who plan to participate in all-year-round camping, a set of T5 thermo-mats is a very wise investment. Single-skin glass is a great conductor of heat, and will happily send your warmth outside to share with the world whilst you shiver in your sleeping bag.
Each mat is made from 5 layers of top-quality insulation material which simply attaches to the glass with suction cups when required. Removal is just as easy, so they can be taken down again in the morning, or when it's time to go home in a matter of seconds.
Don't let winter win... check out the full range online here.
6. Auxillary Heating
Sticking with the staying warm theme, an auxiliary heater in the rear of your T5 campervan is a very worthy addition. It doesn't take much to make a campervan cold, so being able to flick a switch and get yourself comfortable again is a real treat. Whilst these kits aren't cheap, approx £550 at the time of writing, think how many extra months you'll be able to enjoy your campervan if it's toasty warm inside; and that makes it great value, surely?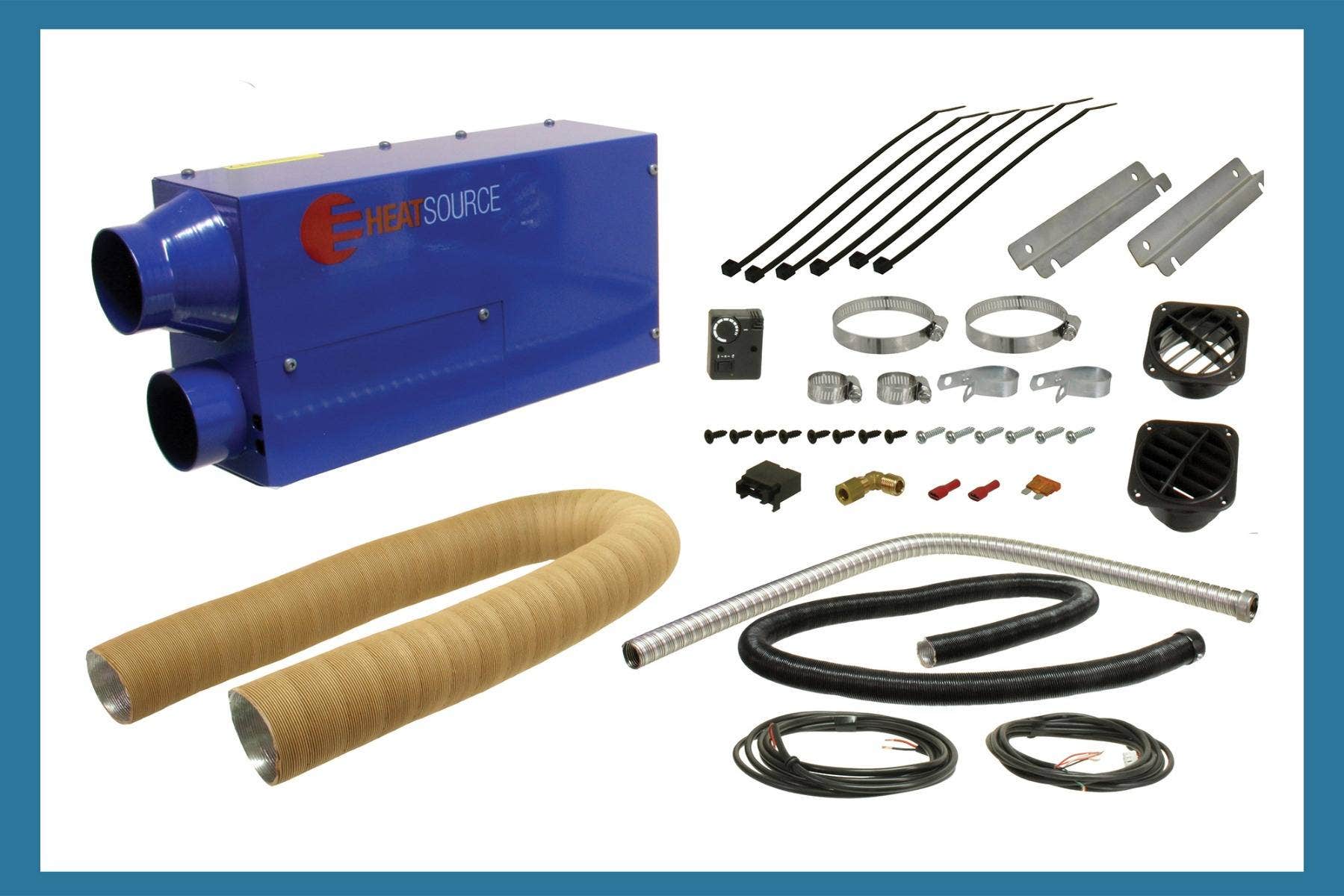 Hopefully, that has given you a few ideas for tidying up your Transporter trim.
Why not keep us posted with your T5 interior projects on social media using #driveheritage.
Stuck, or got a question? Drop a comment below or ping us an email to help@heritagepartscentre.com
Andy