Forever dreaming of an epic Mk1 and Mk2 Golf engine upgrade but don't know where to start? Whether it's a rev-happy Mk2 ABF swap or a flame-spitting 1.8T Mk1 Golf, these loveable retro VWs lend themselves well to the DIY mechanic with an appetite for acceleration. With the right contemporary ingredients, be it VR6, R32, 20v Turbo, or TFSI it's possible to fire up to three or four times the original horsepower through the front, rear, or all wheels. Sound good? Well here's our VW Golf Engine Conversion Guide to explain how to make it happen.
Why do a VW Golf engine swap?
Whilst the title of this article might name-check Golf Mk1 and Mk2 owners, it will equally be as useful for enthusiasts with Scirocco Mk1 and Mk2, Mk1 and Mk2 Jetta, Mk1 Cabriolet, and Mk1 Caddy projects. The principles should also apply to slightly later VW classics such as the Corrado and Golf Mk3, although some conversion parts may not be required. Older cars have charm by the bucket load, whether it reignites nostalgia from your youth with their seventies and eighties styling, or it's an act of rebellion against the modern hatchback "that you should be driving" when you grow up. An engine conversion offers the best of both worlds. The power and reliability of a more modern engine packaged up inside a car which to the average person in the street looks slightly out of place, a bit old, and probably slow. It can be understated and sophisticated (up to a point) or it can be raw and animalistic like a race car, an engine conversion allows you to really build your car as you want it to be. If you are yet to source the car in question do check out our Mk1 Golf Buying Guide, Mk1 Golf Cabriolet Buying Guide, Mk2 Golf Buying Guide, Mk3 Golf Buying Guide, and Corrado Buying Guide to help steer you in the right direction.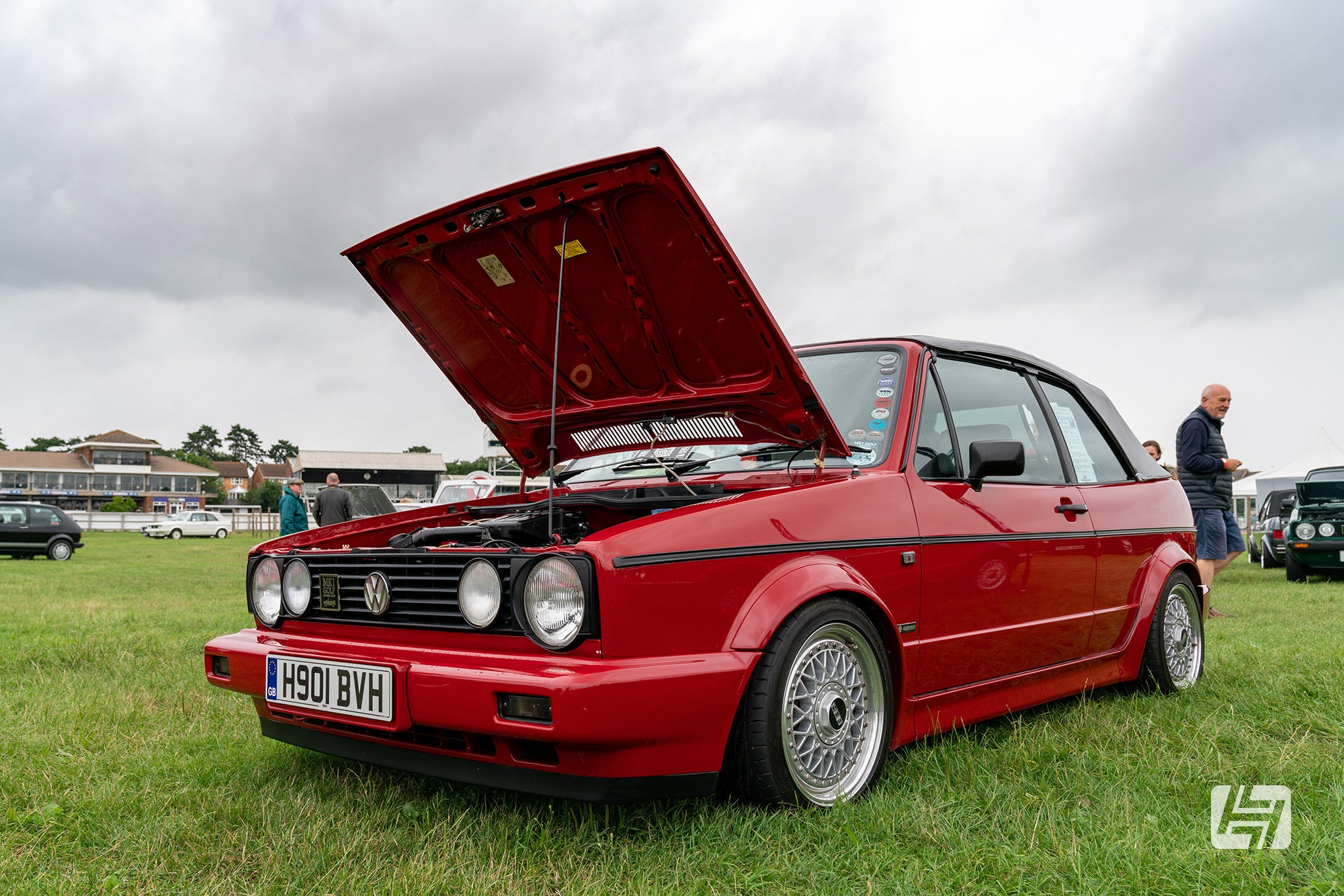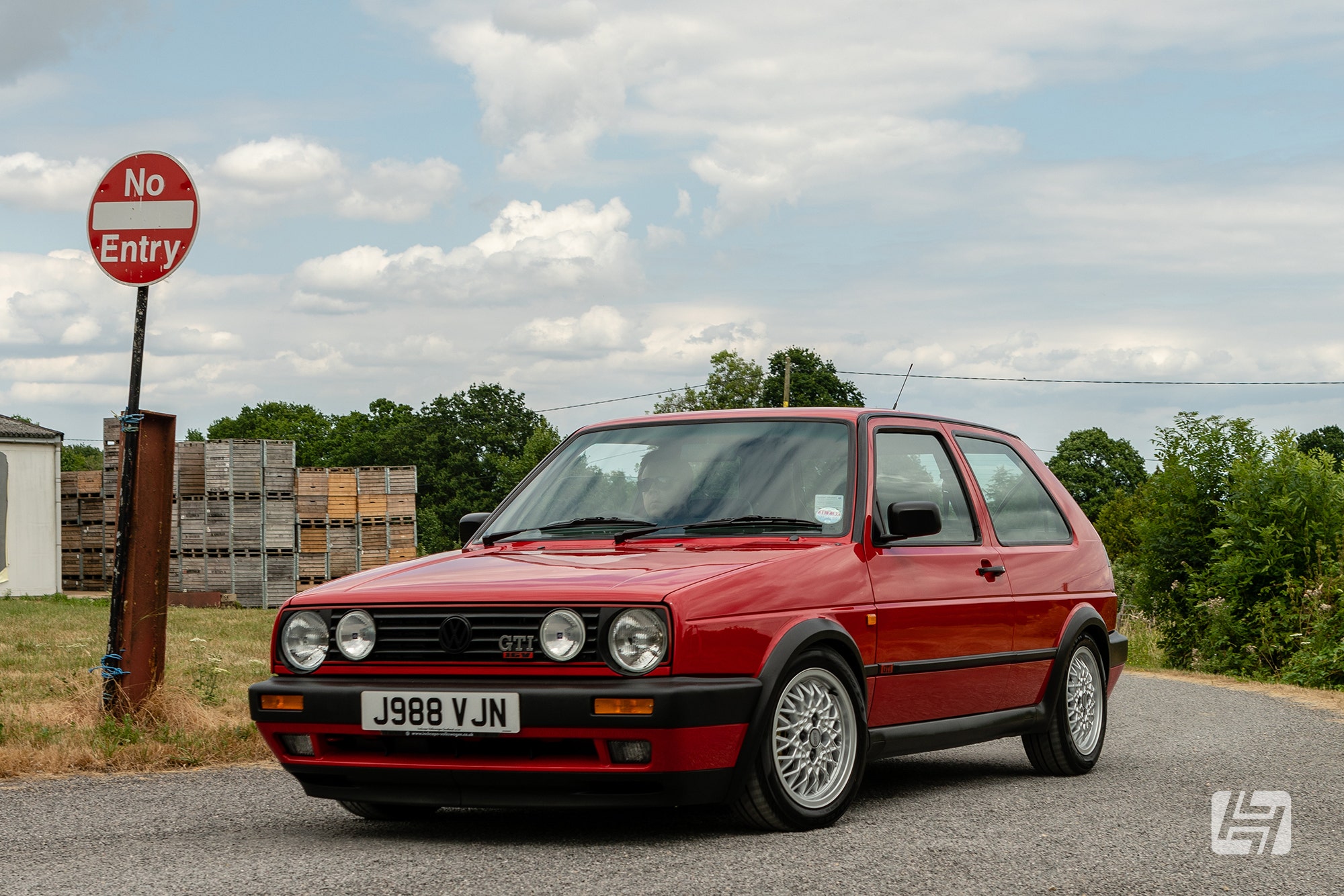 Converting from the small block VW engine
If your VW project started life as a 'small block' Mk1 platform car (up to 1300cc) one of your first tasks will be to flip-over the engine mount on the right-hand side chassis leg and weld it back into place in a position to accept the 'big block' engines. Given the importance of this mount, you may wish to get an expert on the case if your welds are more pigeons than professional, but in the spirit of this guide have a quick practice and try and do it yourself first. Owners of 1500-1800cc cars and those on the Mk2 Golf platform needn't worry about this.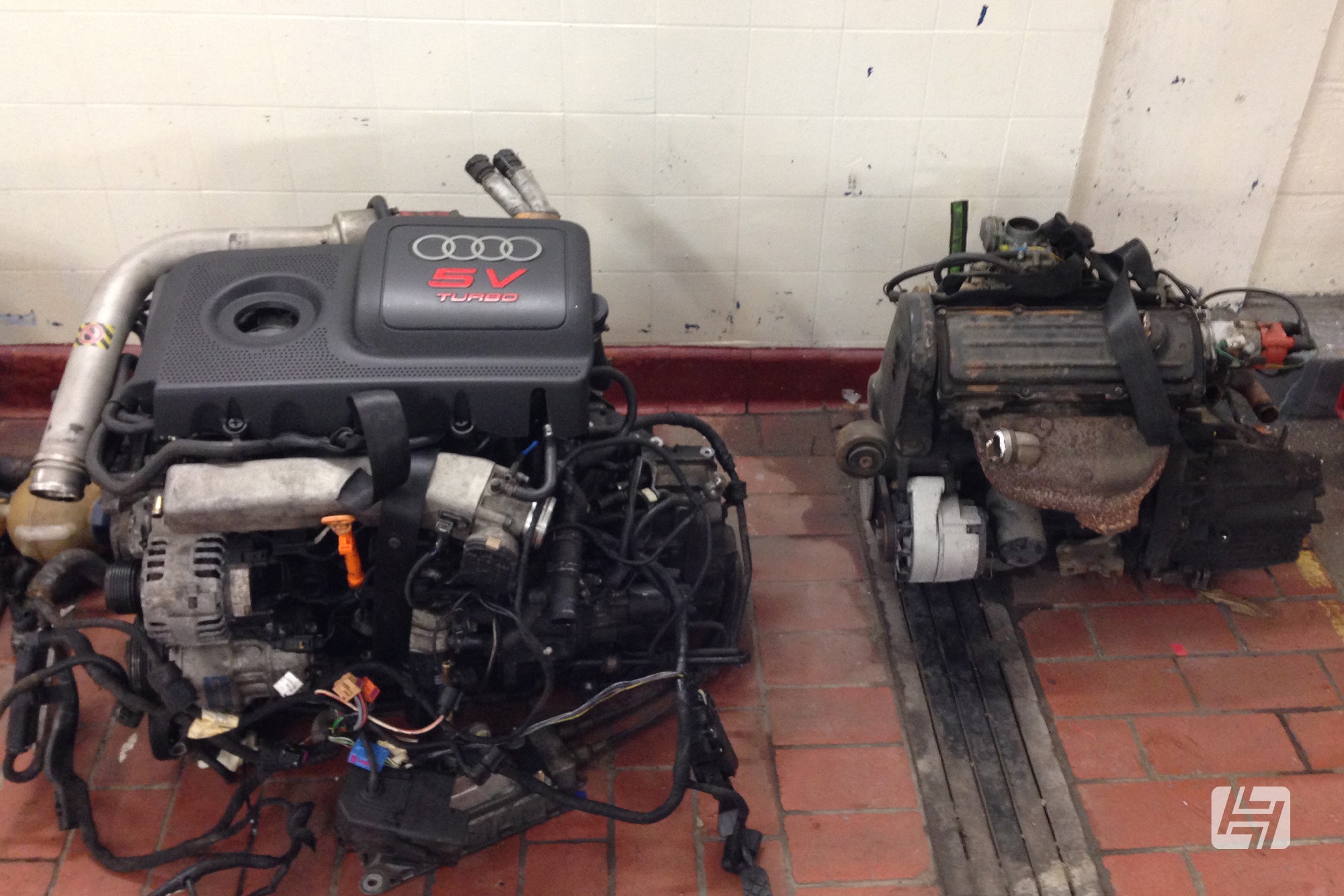 VW Golf Brake upgrade options
If you're starting with a Mk1, especially a smaller engine model, you'll want to upgrade the brakes to Mk1 GTi front discs (239mm) and ideally a Mk2 Golf 9-inch servo and 22mm master cylinder at the very minimum. Mk2 GTi rear discs can be fitted using the matching Mk2 rear stub axles, we list a Mk1 Golf rear disc kit, which utilises the Mk4 Golf rear calipers. 280mm G60 front discs with matching Girling G60 calipers and G60 caliper carriers are an obvious choice for Mk2 Golf owners and can be achieved on the Mk1 through the use of caliper conversion brackets. These will limit your wheel choice to 15" or larger. Performance brake discs come in numerous flavours, and we stock Black Diamond brake pads to help slow things down. If your wheel size will allow for it, SEAT offered 305mm discs clamped by Brembo four pots on the '99 – '01 Ibiza Cupra R, which are conveniently 4x100 PCD. You could also enlist aftermarket options from the likes of Hi-Spec, Wilwood, and Tar-ox or bolt-on OEM Porsche Boxster stoppers if you fancy sprinkling some Stuttgart sauce on your project. You may choose the slightly wider track GTI/VR6 Golf Mk3 subframe, wishbones, and 5 stud stub axles allowing access to larger brakes and a host of bigger OEM wheels from the VAG back catalogue. This will leave you needing to convert the rear axle to 5/100 PCD to match though.
Wiring for Golf Engine Conversions
One of the biggest headaches with any engine conversion can be the wiring. You might be the best mechanic in the world, but if the cables aren't connected correctly it's unlikely you'll be driving very far. If you are working on a Mk1 or early Mk2 then there are 2 viable options for converting from CE1 to CE2 as fitted from 1989 onwards. You can either cut and splice the CE1 fuse board into a Digifant loom following this Club GTI guide or use a complete Mk2 Golf / MK3 Golf / Ibiza CE2 fuse board and Digifant 3.2 ECU. The latter will retain the immobiliser box, the key with the chip inside, transponder, and ignition barrel from the donor vehicle. If you are fitting a pre-'96 ABF ECUs they don't have an immobiliser fitted, saving you some hassle. Swapping to a CE1 (K-Jet) or CE2 (Digifant) loom, or splicing CE1 into CE2 for the ABF is fairly straightforward once you know the layouts of the fuse board plugs and can identify relay functions. Telling you how to do it here would consume our entire word count, so look to the internet for forums such as Club GTi for ECU pin-out diagrams. Should you wish to put an ABF into a 1987 onwards CE2 (Digifant) 8v Mk2 Golf the process is made a lot easier as the Mk3 loom will easily splice/plug into place. Don't forget that the ABF also runs a lambda sensor in the downpipe so you'll have to make wiring provision for that. Many exhaust manifolds will come with a Lambda boss already welded in. Wiring a VR6 in is similar to the ABF swap, but you have to account for the coil pack ignition, auxiliary water pump, and lambda sensor. Connecting up the 24v variant is made easier thanks to off-the-shelf, plug-and-play harnesses from Eurowise. We'll include details on the 1.8T and TFSI /TSI wiring requirements in the relevant sections below.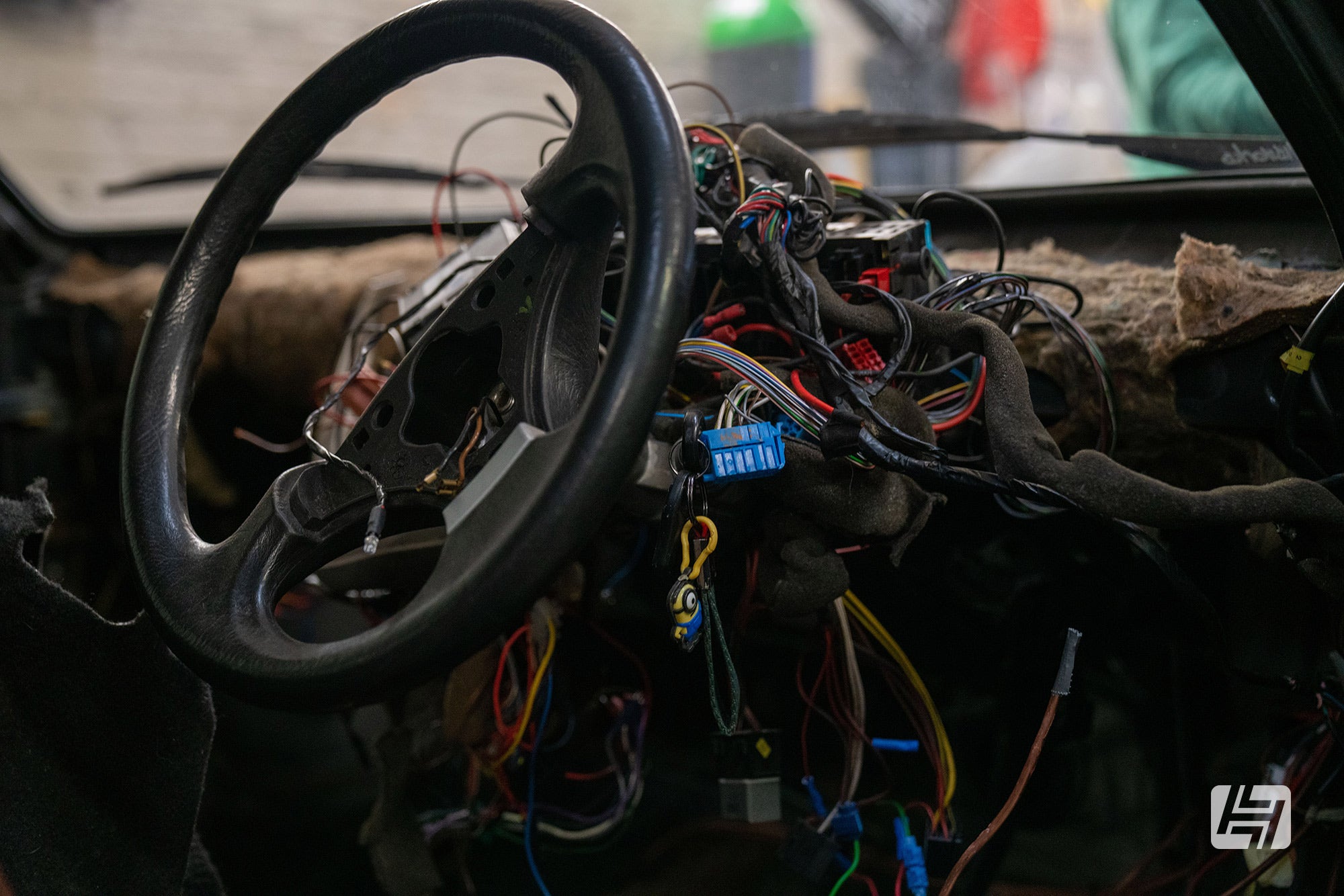 VW Golf 16v Engine Conversion
Whether 1.8 KR (Mk2 Golf) or 2.0 (6A) 9A (Corrado) or ABF (Tall block Mk3 Golf) is your choice of motivation they all slot into the Mk1 and Mk2 chassis with little to worry about mount wise. An aftermarket exhaust manifold will be necessary to clear the Mk1 Golf steering rack and whilst not essential, the Mk2 will also benefit power-wise from a decent aftermarket 4-2-1 exhaust manifold anyway. All of the 16v engines can be made to work with the 020 (rod change) gearbox, SEAT even offered a funky clutch cable release solution in some of their ABF engined Ibiza and Cordobas, but many pick the 02A / 02J cable change gearbox from the Mk3 and Mk4 Golf platforms. This means you'll have to incorporate a hydraulic clutch reservoir and pedal into the mix as well as using the Mk3 / Mk4 shifter tower in the cabin. If you have a Mk1 platform car, then you'll need to upgrade to 100mm inner CV joints from a Mk1 Cabriolet and install 020/02J gearbox mounts too. The original K-Jetronic injection on the KR can prove to be problematic, so many conversions opt for Digifant (with Central electric CE2 fuse board) or run aftermarket throttle bodies and sensors (including the all-important crank trigger and throttle potentiometer). Using motorbike carbs can overcome a lot of the complicated wiring issues associated with a more modern fuel injection setup, but with motorbike carbs and throttle bodies you'll also need to use a VW Mk3 Golf non A/C adjustable serpentine/spring alternator setup that allows for clearance of the 'carbs or 'bodies.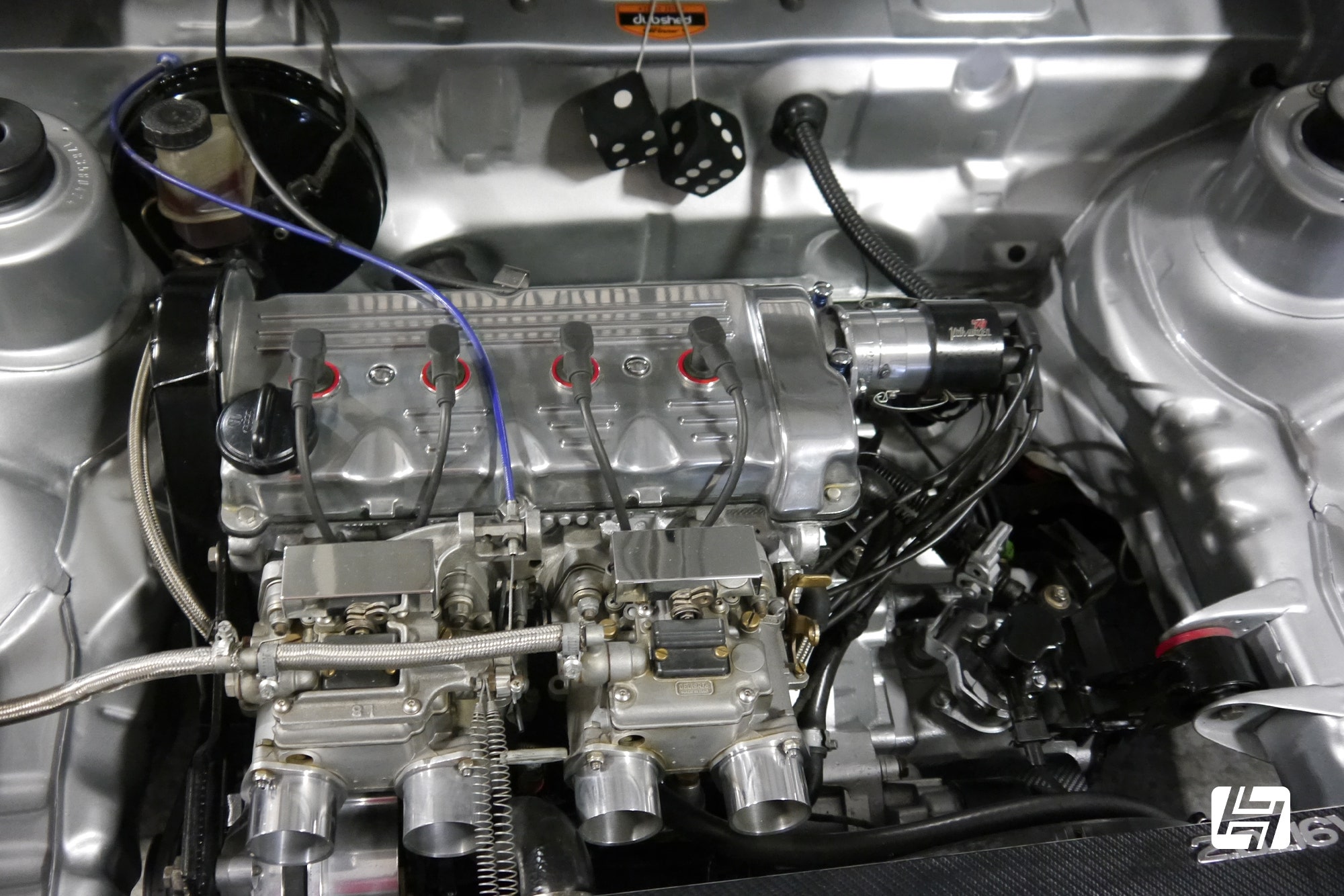 VW Golf 16v Tuning opportunities
A good 16v set up with a nice exhaust, induction kit, and performance camshafts should be on course for 165+bhp, which will make any Mk1 or Mk2 a joy to drive. Splash out on throttle bodies, high lift cams flowed head, and high compression pistons and you should be on course for 180 – 200+ HP with a 7600+rpm redline. Upwards of 200 horsepower from a 2.0 16v setup is possible, but the expense of doing so means the 20vt becomes even more appealing, particularly as the process is almost as simple. There are also plenty of owners who have used the 16v engine as a base for a forced induction build, like John Mitchell's 575bhp 4WD Corrado. Potential engine donors for the 16v swap include Mk2 and Mk3 Golf, Seat Ibiza, Seat Cordoba, Seat Toledo, Corrado, Audi 80, and 90.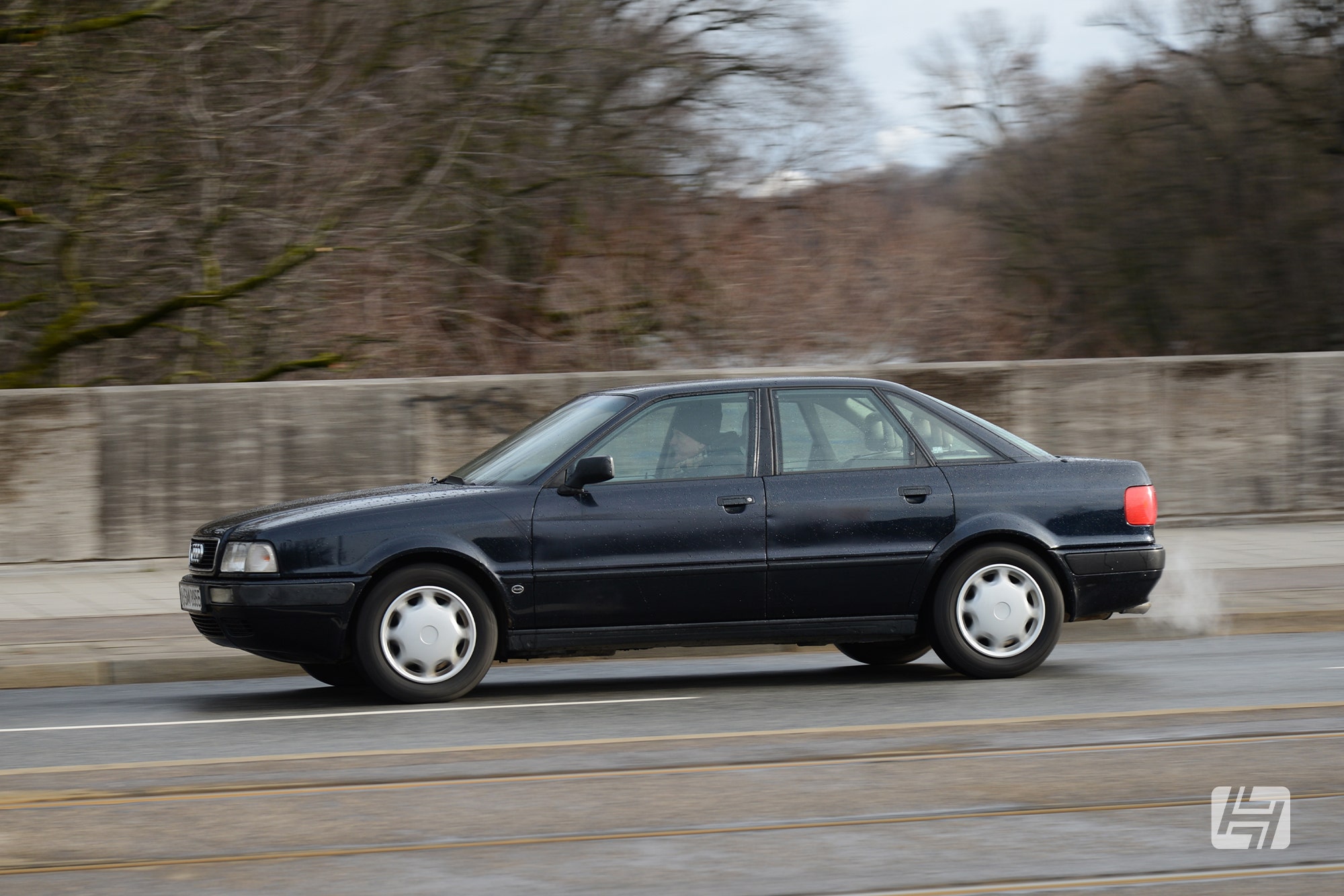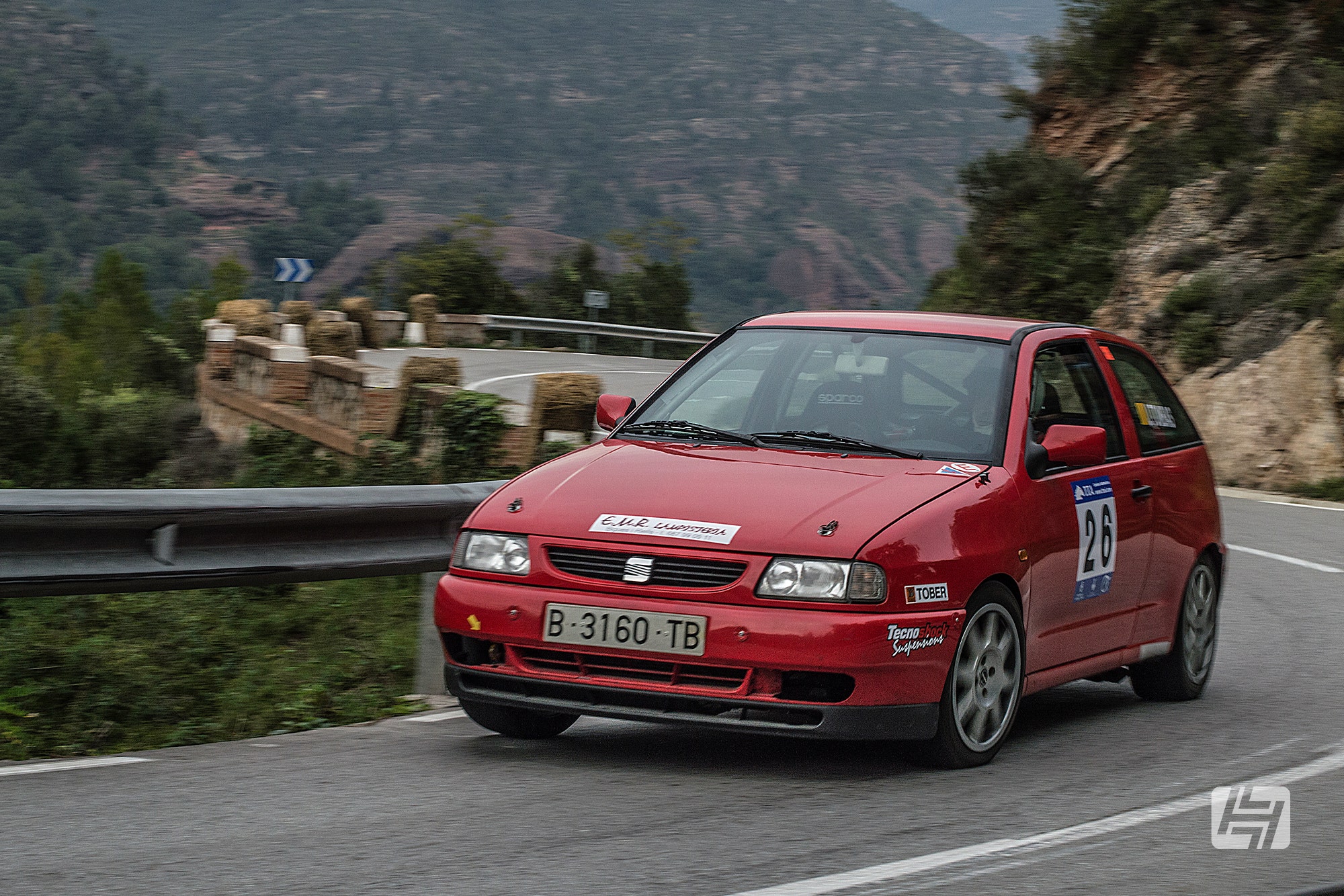 G60 Engine Conversion
The 1781cc or 1763cc 8v supercharged engine, known as the G60 has undeniable retro charm, but aside from the supercharger noise, it makes little sense when it comes to bang for buck. Originally placed in the Corrado G60 (PG), Golf G60(PG) Passat G60 (PG) and the Rallye (1H), these cars are no longer 'cheap' making them unlikely to give up their powertrain in a hurry. There was also the 16v G60 engine in the Golf Limited (3G) which if you can find one of the 71 ever produced will set you back close to £100k for a complete car if the advertised prices are to be believed.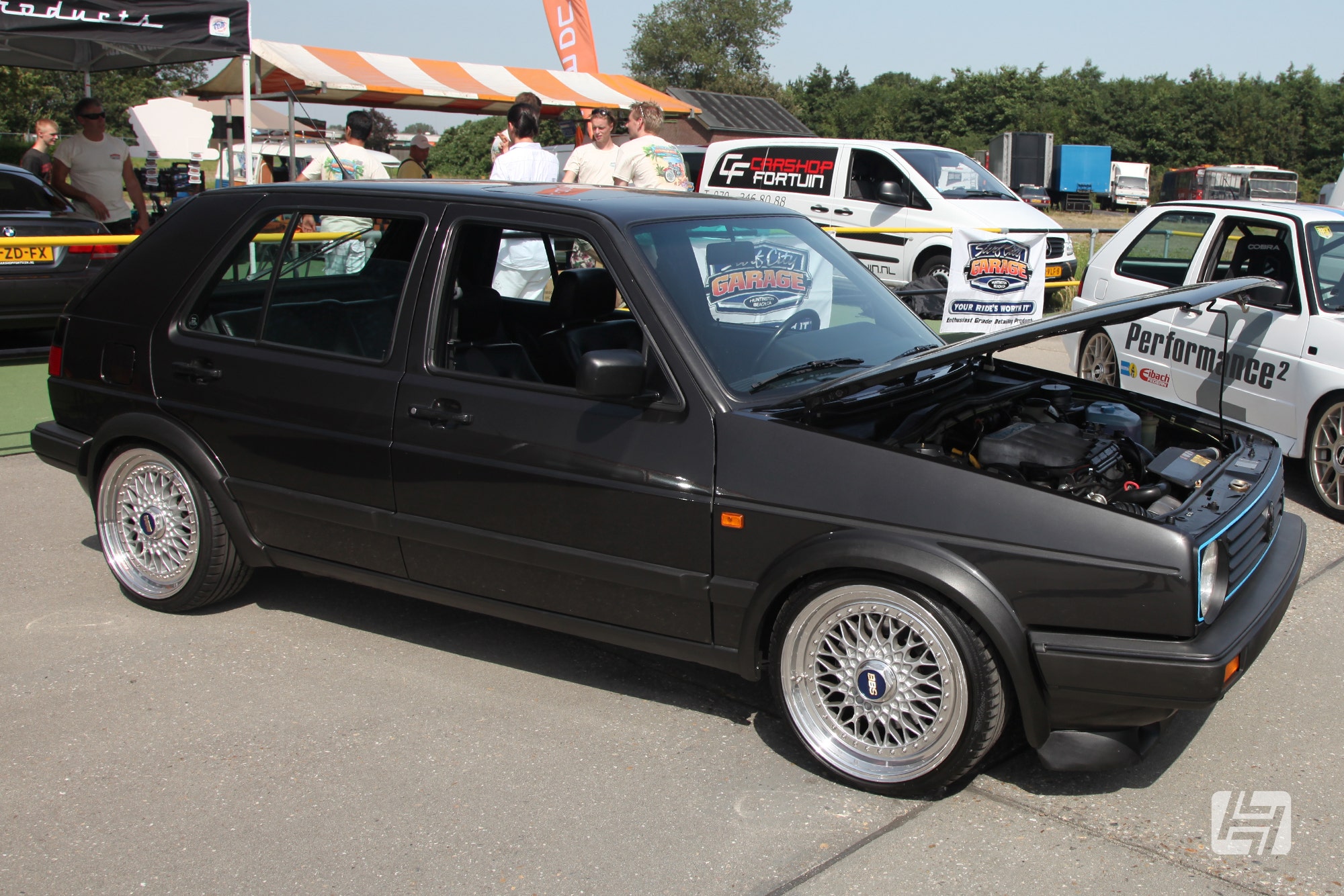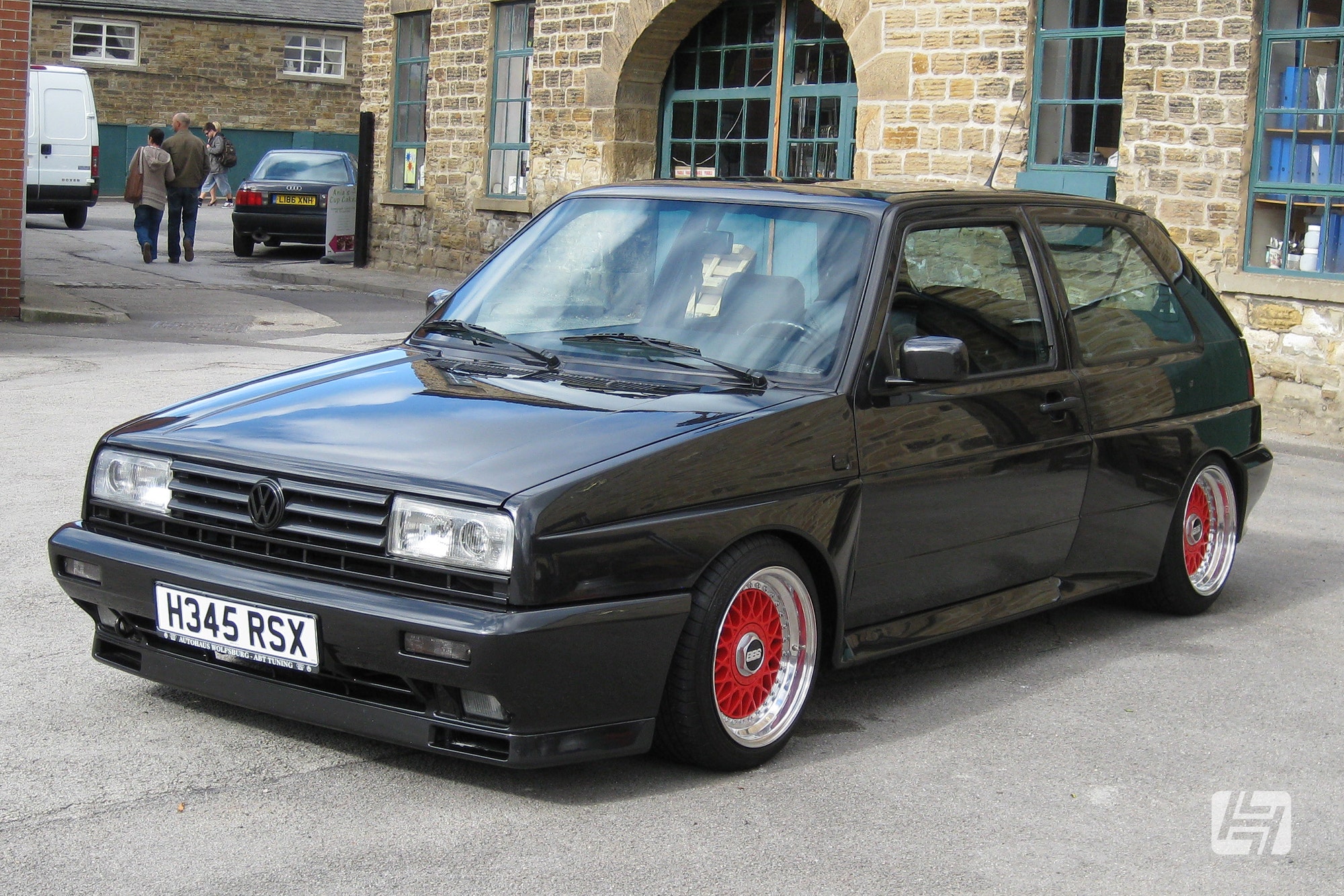 Original G60 parts are getting more and more difficult to track down and the reliability of the supercharger is forever in question (rebuilding is suggested at 3 years / 30,000 miles). Power potential ranges from the standard 160bhp to around 300bhp if your pockets are deep enough, however, there's plenty involved to get a reliable 200bhp including a stage 4 supercharger, bigger injectors, and a remapped ECU. Those with a penchant for masochism might consider a 16v G60 setup, but that's something only the most determined enthusiast would really consider given the financial implications. You'll need a cable change gearbox, hydro clutch, and a CE2 fuse board to make this swap much easier. Should you be keen to find out more speak to our friends at John Mitchell Racing who have carried out plenty of G60 and G60 16v swaps.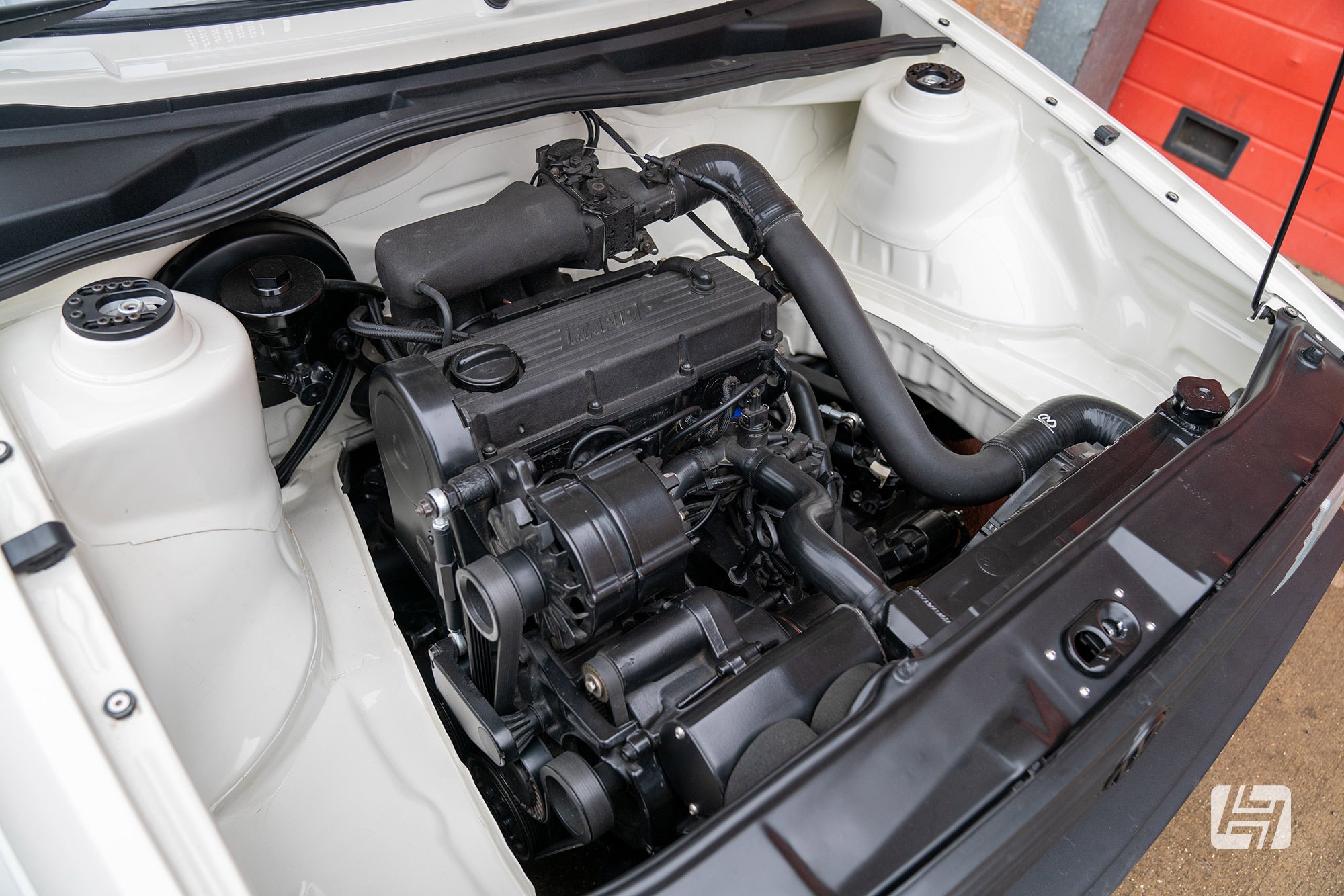 Six Cylinder Conversion: VR6 & R32
Choose from 2.8 12v (171 hp), 2.9 12v (187 hp), 2.8 24v (201 hp), 3.2 (233 hp and 243 hp) or 3.6 (256 or 295 hp) from the narrow-angle V6 family of VAG motors. The ultimate in noise but comparatively expensive to tune due to their normally-aspirated nature. Mind you, a 250 hp Mk1 or Mk2 is no laughing matter; don't get hooked on figures in such lightweight shells. Some say the overhang of the engine weight ahead of the front axle compromises the handling of the Mk1 / Mk2 chassis. Others don't... We're here for the noise, not an argument! The process of a swap always involves a gearbox change to 02A or 02J, custom engine and gearbox mounts, and also a specific six branch manifold to suit both Mk1 and Mk2 swaps. US conversion specialists Eurowise offer a full package including driveshafts to accommodate the engine and Mk3 02A VR6 / 02J 5 speed Mk4 gearboxes, while wiring is divided between OBD1 and OBD2 as the VR6 hovers between the switch over. For the 24v variants (2.8, 3.2 R32, and 3.6-litre R36 / Porsche Cayenne) things become a lot more complicated as variable valve timing and increasing NOX / Lambda capabilities start to enter the fold. You'll also need to account for an auxiliary water pump that keeps running after the ignition is switched off. Potential donors include Mk3 Golf, Vento, Bora, Corrado, Mk4 + Mk5 R32, Skoda Superb, Passat R36, Passat CC, Porsche Cayenne, VW Touareg. Engine codes to watch out for are AAA, ABV, BAA, BDB, BFB, BFH, BHE, BHK, BHL, BML, BMJ, BUB, BLV, BWS, CHNA, CMVA.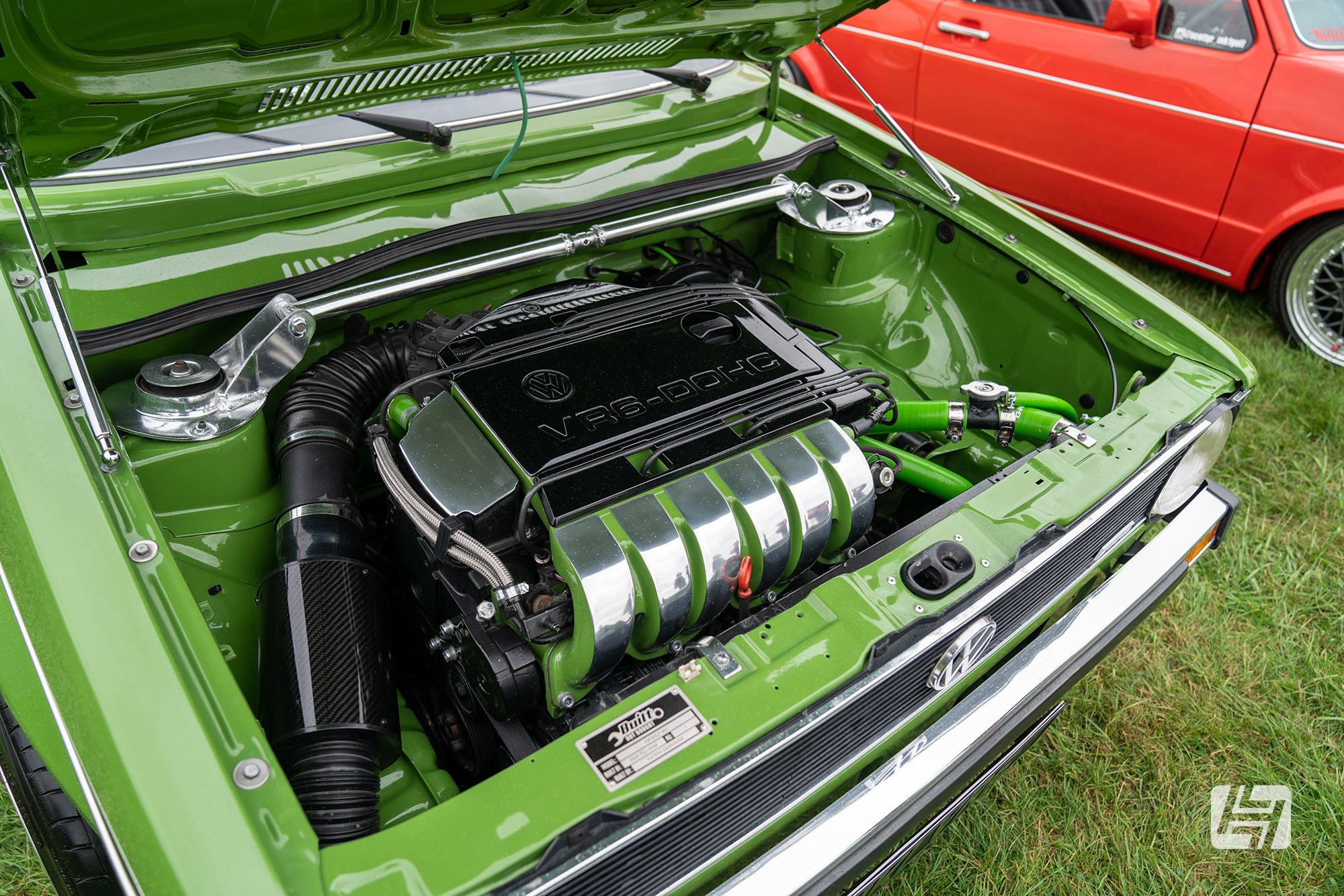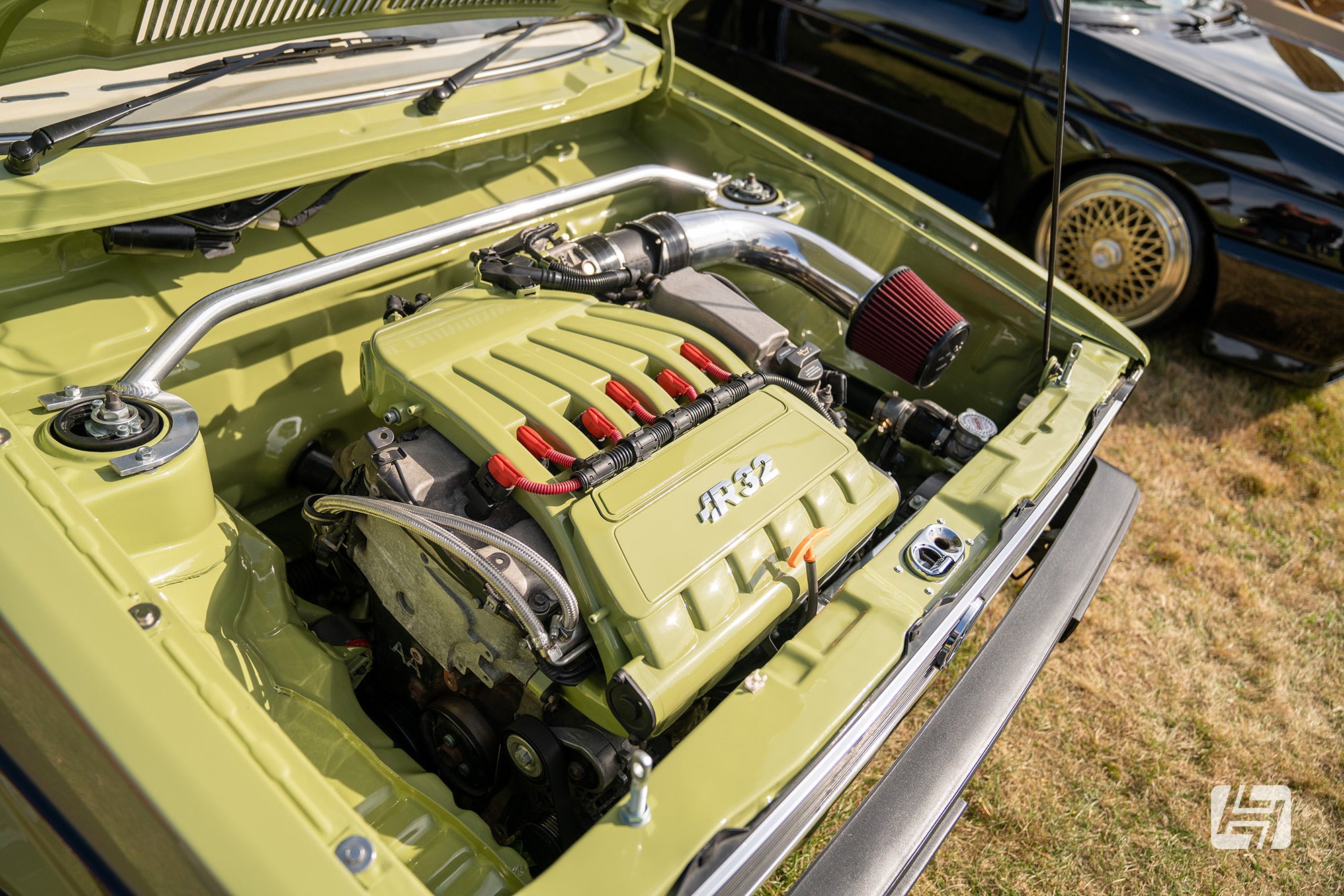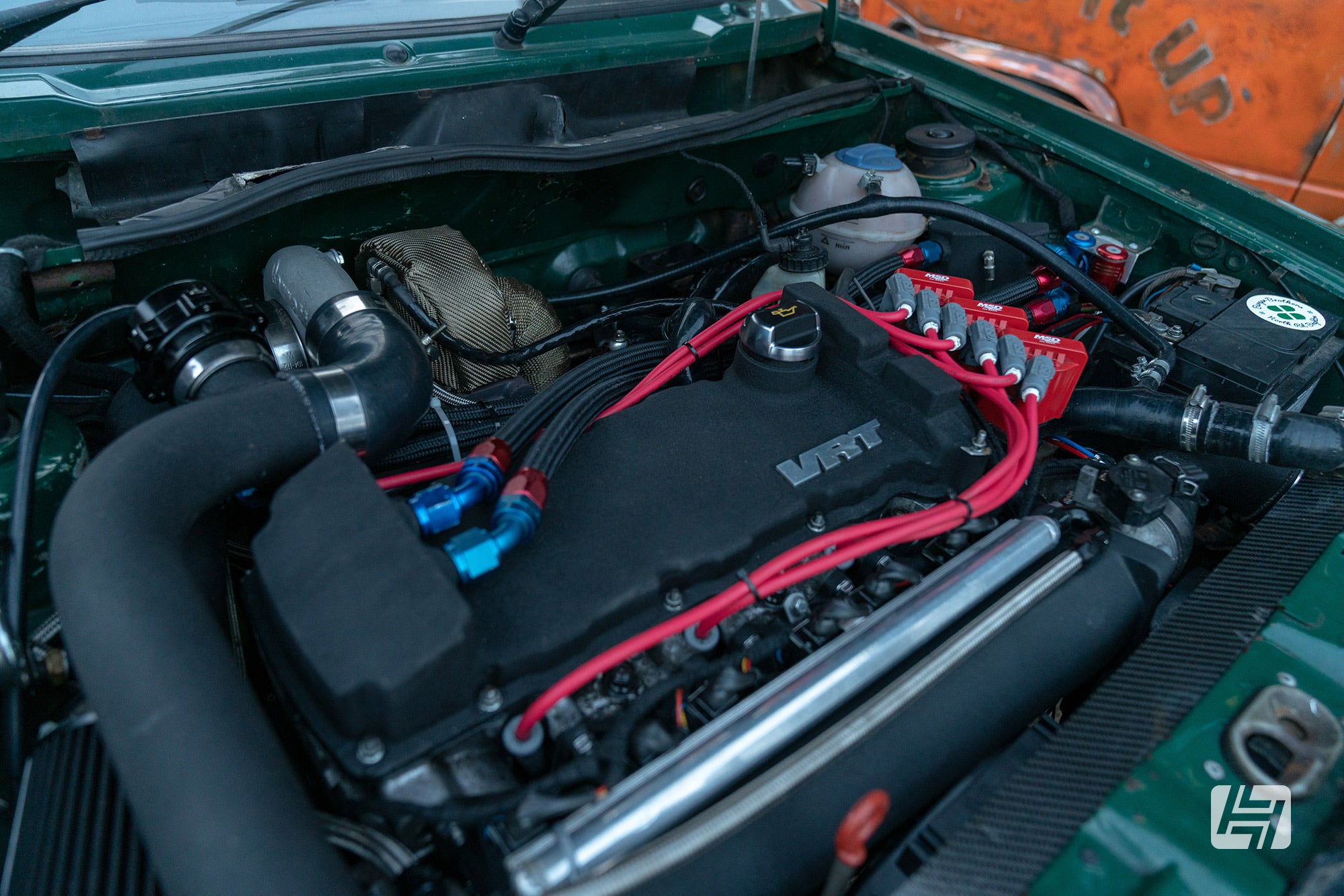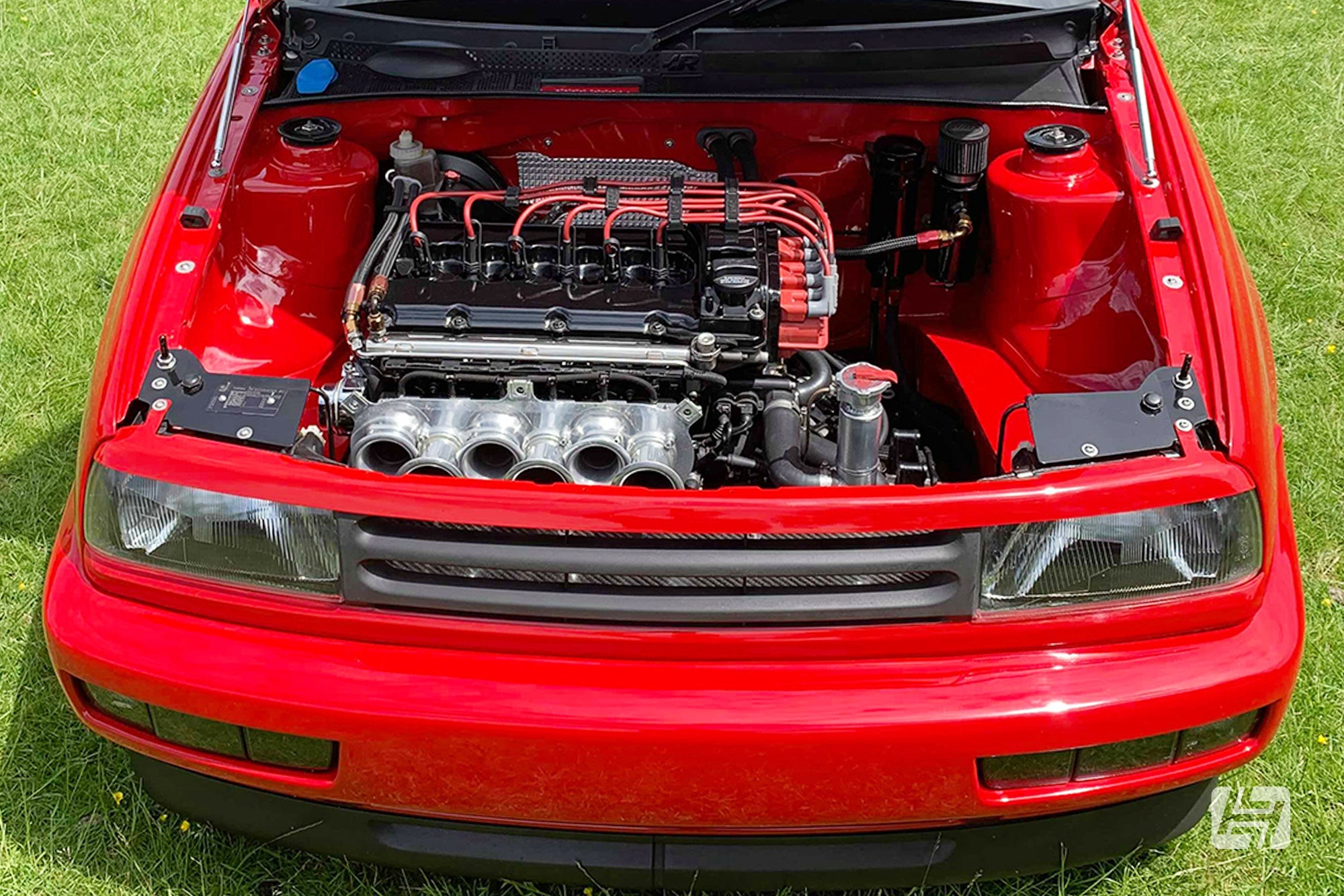 The 1.8T engine conversion
This engine really transformed the VW engine conversion game. All of a sudden old VWs could be made to go ridiculously quick thanks to interchangeable turbochargers and clever ECU remaps. Choose from a huge range of potential donors from across the VW, Skoda, Audi, and SEAT stable including Golf, Bora, Leon, Ibiza, A3, and the TT which all feature transverse engine layout. You could choose to use a longitudinal engine, as found in the A4, A6, Passat, etc. but you'll have to mess around sourcing and swapping an AGU water pump, inlet manifold, sump, and oil filter housing to make it work the other way round. Donor cars are still available for a reasonable price, although as they tip into 'classic status' values will start to go up. Because of the power to pound ratio, there are plenty of DIY efforts doing the rounds. The closer to OEM and the cleaner you can make the install, the better, especially in the event that you try and sell the vehicle. Multicolored boost or coolant hoses and hastily fashioned brackets, not to mention parts that haven't been cleaned since they left the donor engine bay all spell potential trouble for a would-be purchaser. Take your time and do the best you can.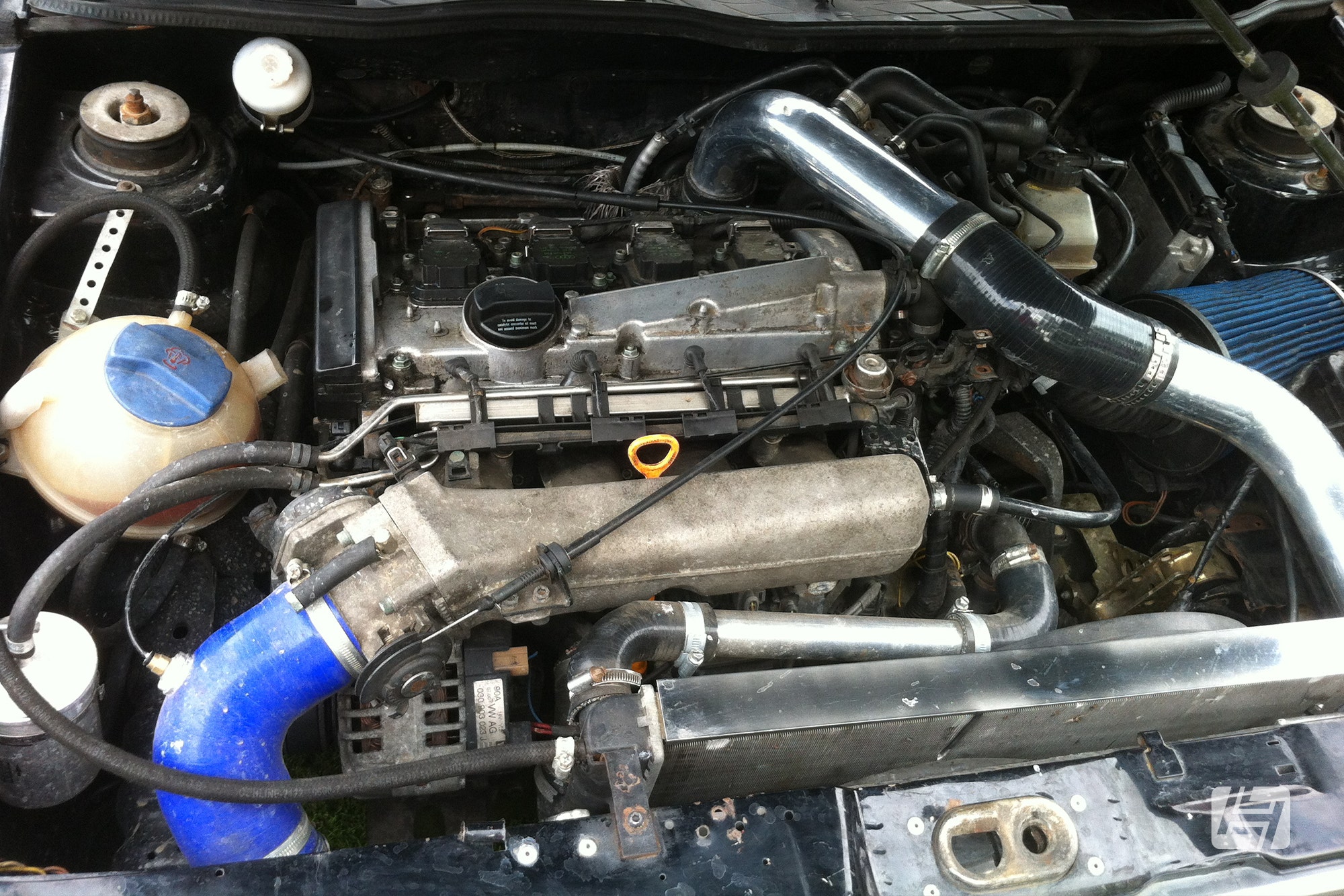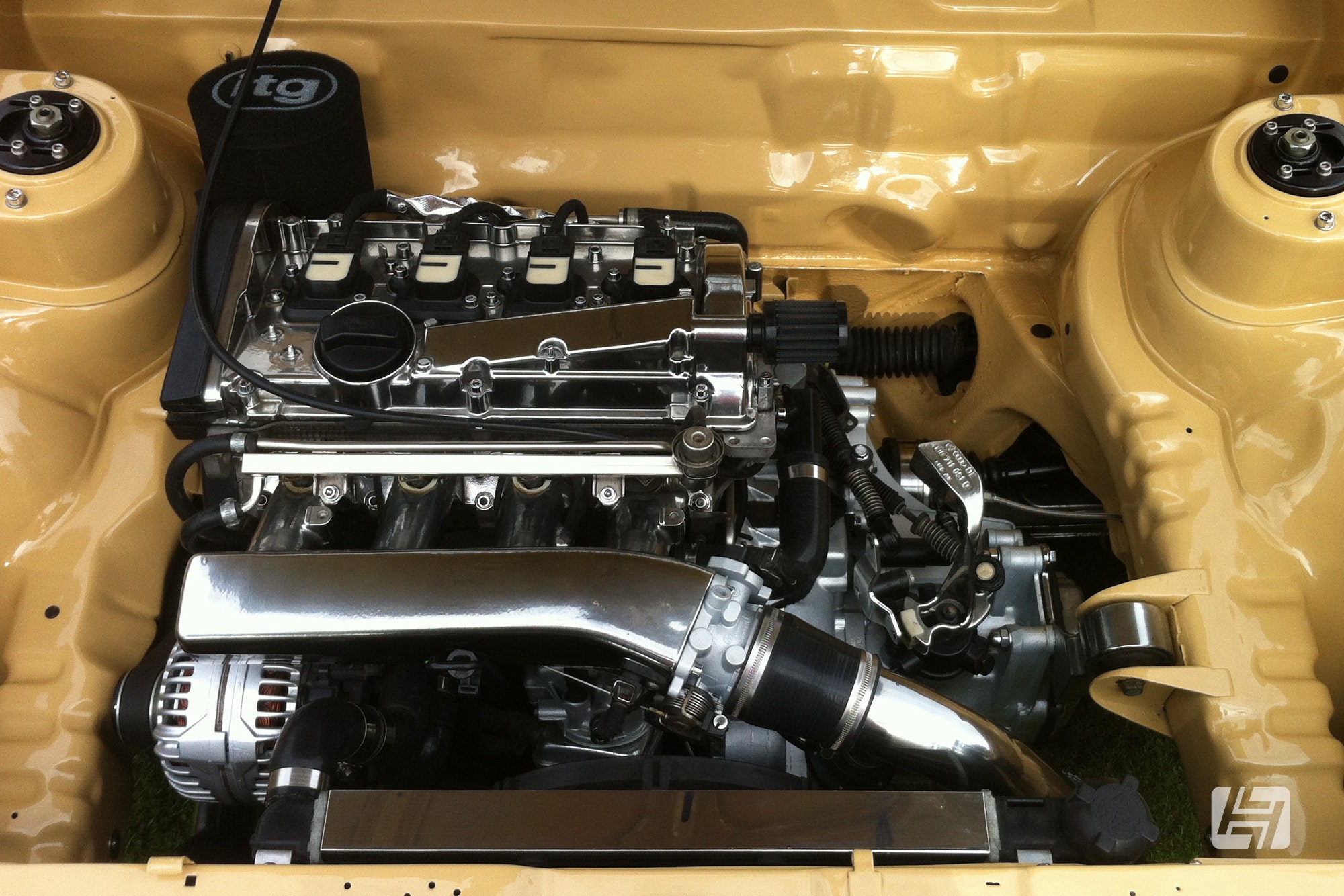 Whether you have chosen a K03 / K03s / K04 enabled engine, ensure you get the matching ECU and OEM 1.8T 20v engine wiring loom up to the fuse board of the donor vehicle. Do be aware that Seat / Audi / VW / Skoda wire colours can vary even if the ECU pin locations don't. Check out this Club GTI 1.8T wiring guide here for assistance. Conversion looms are also now commonplace from the numerous vendors and we've seen them for both CE1 or CE2 fuse boards for as little as £225 built to your spec, on a popular auction site. The 1.8 20 valve turbo is an easily upgradable option with scope for big power, but even at the entry-level 150hp, it'll make noises your previous 4 pot could only dream of. With just a remap, intake, and exhaust you can be north of 200 hp which whilst just the tip of the iceberg, will really bring your car to life. Select the K04 turbo variant (APX / BAM/ BFV) and you're looking at 225+hp out the box, which many consider plentiful in a Mk1 / Mk2 'shell. However, with clever software, a decent exhaust, and a dependable intercooler, the realms of 270hp – 300hp become achievable, at which point both cars become very nippy indeed. A Mercedes Sprinter intercooler is a common way to assist the turbocharged VW lump, although past 250hp it's worth opting for an aftermarket solution from a manufacturer such as Forge. Bolt-on and software modifications can take the 1.8T lump through to around 350hp before it becomes necessary to start delving deep inside. 500 hp is possible if your wallet is willing, but you'll need to consider the issue of traction to make full use of it. 300 ft.lbs of torque is the suggested tipping point for bent rods and bottom end disasters, so keep that in mind when turning it up to 11. Sending the power to the road will require an 02A / 02J / 02M / 02Q gearbox swap with the corresponding Mk1 / Mk2 specific driveshafts. You'll also need an ECU that's capable of running the 1.8T powerplant, whether OEM or aftermarket. Most tend to use the matching manufacturer ECU with an immobiliser delete (no need for matching kit or immobiliser box) which means you might as well have it remapped by someone like Revo at the same time. Pairing a G60 flywheel with a VR6 clutch is a common way to get a rock-solid and dependable clutch setup. A hydraulic clutch pedal is preferable in both Mk1 and Mk2, while an 02J shifter tower allows for the use of a cheap mechanical quick shift bracket from the likes of Creation Motorsport. 20v engine conversion mounts are available through our website, but if you are feeling like a spot of fabricating you could graft the Mk4 style platform mounts onto the Mk1/Mk2 chassis legs if you prefer.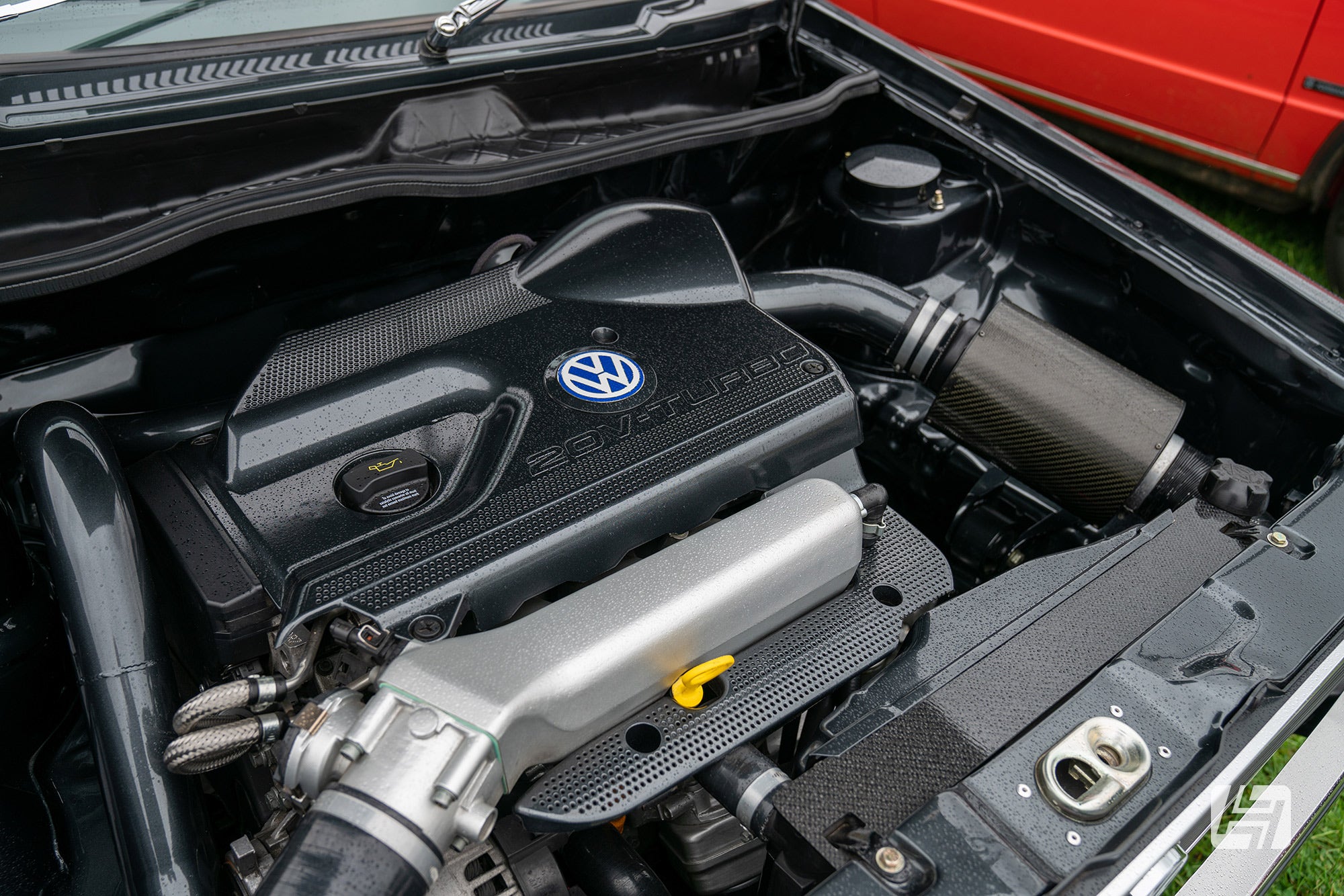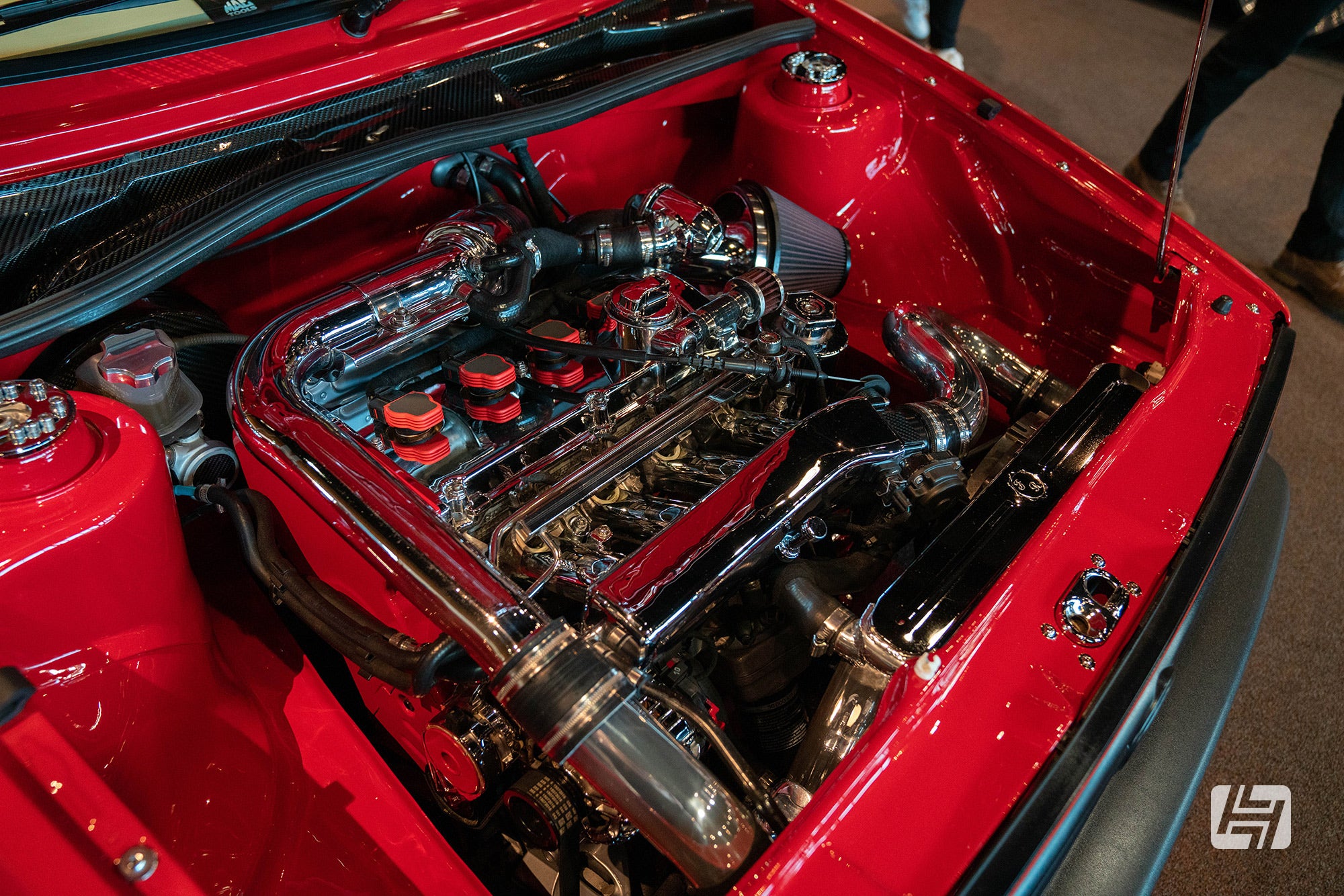 The PD Diesel Engine Swap
Despite losing some public support after the emissions scandal, the 1.9 TDI is a torquey and fuel-efficient contender for your early VW engine swap. If you are searching for a powerplant to stand out, pin you to your seat and still return 40mpg this could be for you. Available with 110, 115, 130, and 150 hp variants in models including the Mk4 Golf, Bora, Passat, Leon, Octavia, A4, and A6, they feel a lot quicker than you'd expect, especially when bolted into much lighter bodyshells. Unless you pull apart a pricey 'one lady owner' example you will need to accept a high mileage engine in the front of your donor vehicle, but with the correct maintenance schedule adhered to, they will go on forever. Tuning potential is also massive with the PD engine. Larger turbos, bigger PD injectors, uprated intercoolers and free-flowing exhausts can easily put you on a 200+hp and 350ft.lbs journey. The engine mounts are the same as the 1.8T swap, you'll also want a front mount intercooler, 100mm driveshafts (gearbox dependant) and a custom spliced CE1 or adapted CE2 wiring loom. This transplant results in a deceptively rapid car, but the lack of revs tends to make them less exciting than rev-happy petrol alternatives. 350-400bhp is possible should you really want it but expect lots of black smoke and a hefty bill. For us, the PD swap is much more about effortless cruising than winning races. For more diesel tuning inspiration check out Darkside Developments.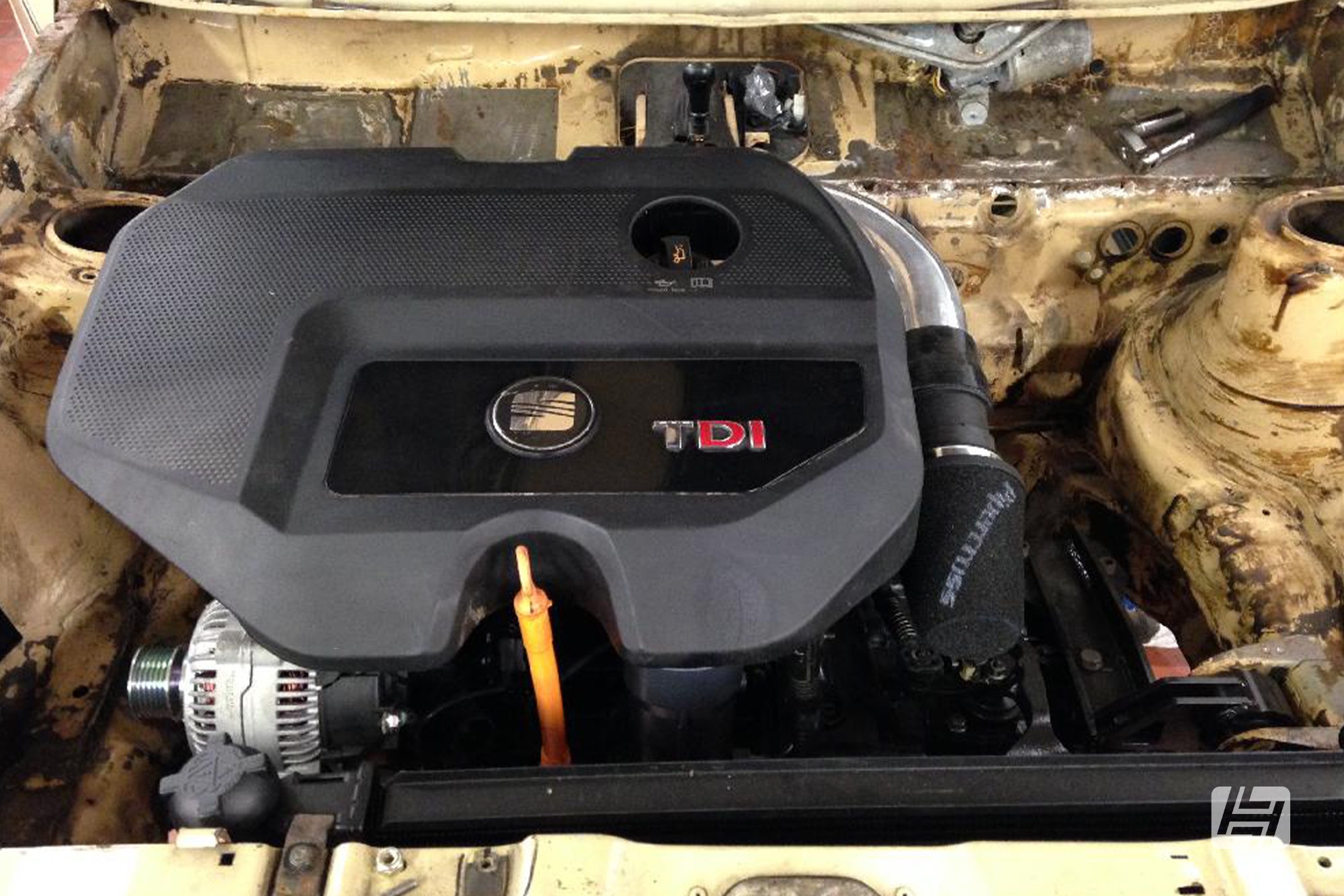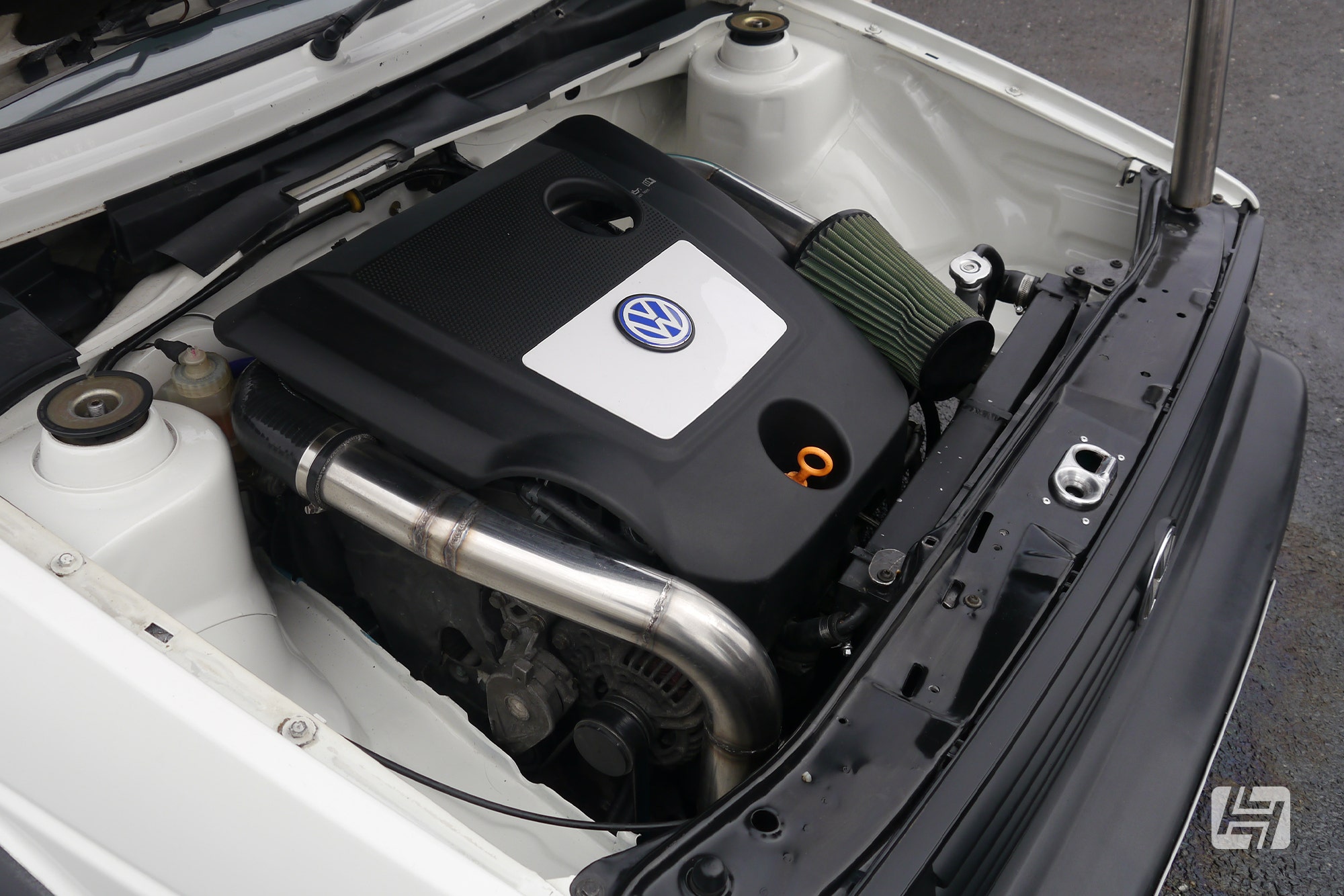 The 2.0 TFSI / TSI Engine Conversion
Bringing our list bang up to date are the 2.0 direct injection engines badged as TSI and TFSI. Arriving from the mid-noughties you'll find the TFSI (EA113) engine in Mk5 Golf GTI, Passat, A3, Leon FR and Cupra, Octavia, TT, A4, A6, Tiguan, Q5, Yeti, and the Superb. Look for codes BPJ, BWA, AXX, BWA, BWE, BPY, BUL, CDL, BYD, BWJ, CDL, BHZ, CDL. Later TSI engines (EA888 Gen 1-3) came about in the Mk6 and Mk7 Golf GTI, Golf R, S3, Leon FR, and Cupra, A4, A6, Octavia, Superb, T Roc, and Q5. Engine codes are as follows. EA888 Gen 1 - CAWA, CAWB, CBFA, CCTA, and CCTB. EA888 Gen 2 – CCZA, CCZB, CCZC, and CCZD. EA888 Gen 3 - CULA, CULB, CULC, CPLA, CPPA, CXCA, CXCB, DKFA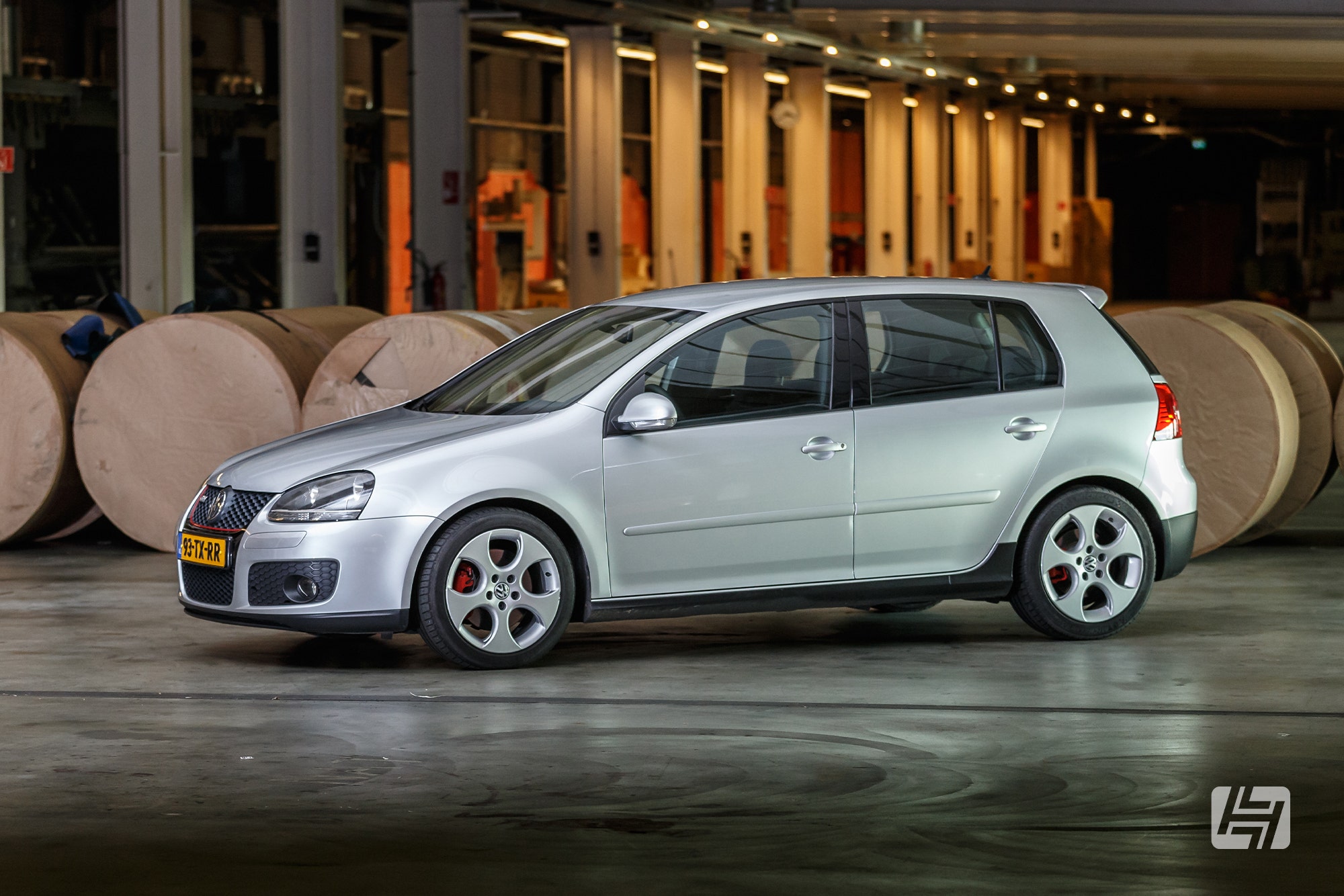 Electrics is by far the biggest hurdle with this swap to maintain the high-pressure fuel pump in the bay and keep the direct injection TFSi setup. There are a number of complex modules that enable the Mk5 CAN-BUS system and ECU to communicate (ABS, ESP, VSS, Airbag, Central locking) around the car, so short of having them coded out and stripping the engine loom back you'll need to be an absolute electrical legend to suss out the wiring side of things. Lots of people will use the CE2 fusebox and split the wiring down into modules to ease getting the massive loom through the bulkhead. Alternatively, use the bulkhead plug/connector from the likes of the Mk3 Seat Ibiza. You'll also need a CAN converter speedo module from Van Der Veer that can convert your speedo signal if you plan on retaining the original Mk1 / Mk2 clocks as the Mk5 uses a VSS sensor from the ABS. Some say it's possible to use Polo 6N / 9N stub axles with provision for ABS sensors if you fancy even more work! Aftermarket management like Emerald, Megasquirt, DTA could be used, but you'll be forgoing the best 'stratified injection' part of the engine in most cases. By keeping the wiring as close to OEM as possible you get the added bonus of fuel economy and power. A stage 2 TFSi fitted with the larger K04-064 turbo (as fitted to the Ed30, Leon Cupra, S3) is staggeringly fast in a Mk1 / Mk2 Golf. We've seen cars fitted with the DSG gearbox record blistering quarter miles in the high 11s, more than enough for any road-going vehicle. Lots of the conversions we see use the Mk5 driver's side platform mount and the relevant conversion gearbox mounts from Epytec. There's bound to be some custom fabrication involved in a TFSi / TSi swap so arm yourself with a decent MIG welder and a steady hand. Gearbox choices include the 02j with VR6 clutch (G60 pressure plate bolts) and G60 flywheel, 02Q six-speed, and even the DSG DQ250 and DQ200 'boxes with custom 'shafts, mounts, and wiring. Check out the Polo GTi cable shift tower as well which has a much lower profile than the Mk5 shifter and suits the interior confines of Mk1 and Mk2 a lot better when bolted in from above. Earlier EA113 cars feature the K03 turbo, more powerful R and Cupra variants have the K04. The IHI Turbo IS20 or IS38 fitted to the EA888 Gen 3 motor are seriously powerful out of the factory (290 hp+) and have remapped potential of around 400 hp and could reliably deliver 500+hp with a Hybrid IS38. Trust us when we say, you won't want more than 350 bhp through the front wheels of the lightweight Mk1 or Mk2 chassis.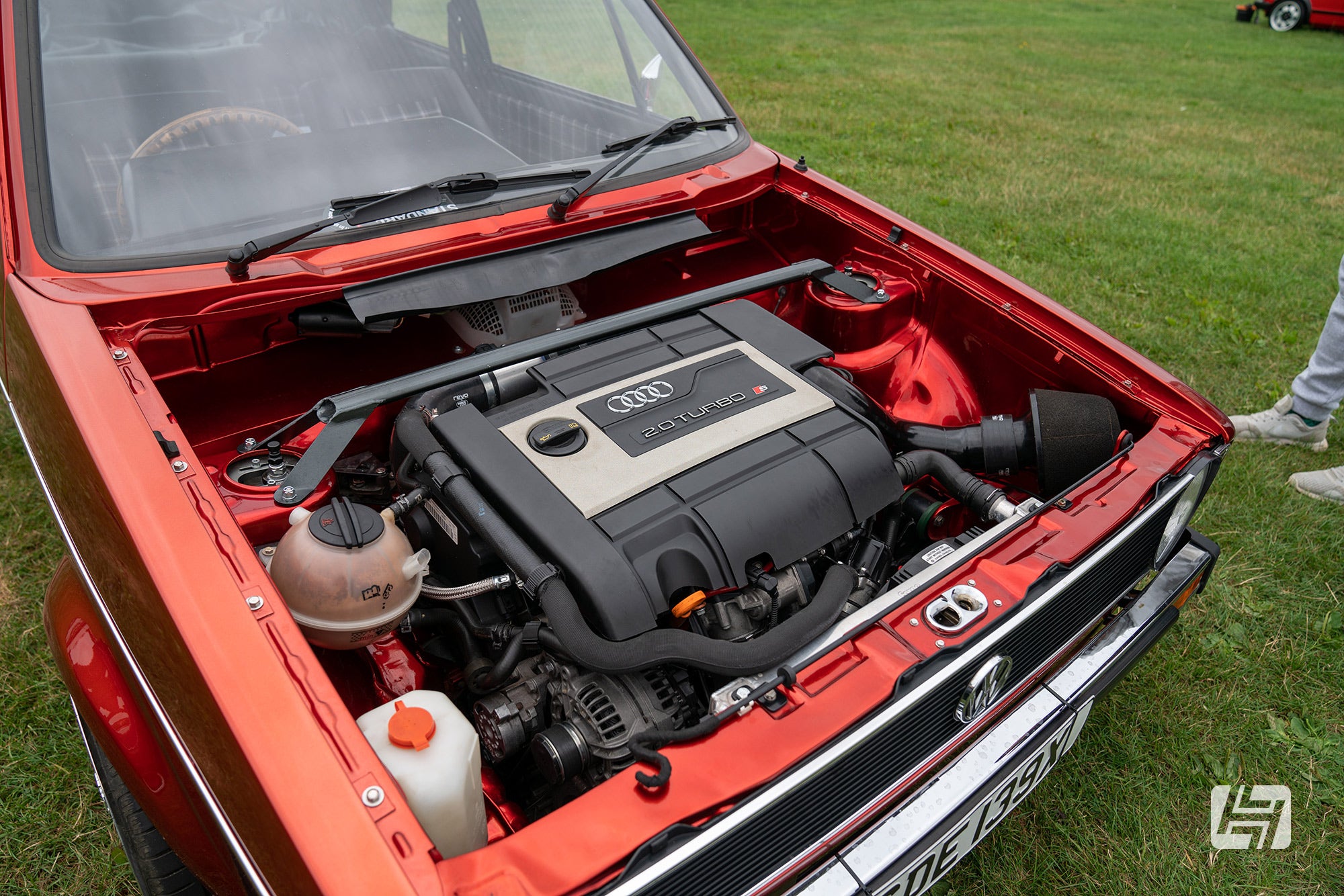 You got all that?!!
Wow! A massive thanks to James Wallace who has just saved any potential engine transplanter a good few evenings on Google with this top-level guide. As always seek advice if you aren't sure, and get a second opinion before you drive off down the street. Engine conversions are a great idea but have the potential to go horribly wrong if you cut corners (or the wrong wires!). Not quite ready for an engine swap just yet? Check out our Top Ten Tuning Tips here while you're building up the courage or saving some money to make it happen. Happy motoring.
James / Andy