The air-cooled VW Beetle is great fun to drive, affordable in comparison with many classics, and cheap to run and maintain. But how do you make sure you get a good one, or at least buy a project with your eyes wide open? Read on...
Not too nerdy...
It is over 80 years since the first 'Beetle' appeared on the streets of Germany and it has gained a loyal following in every corner of the globe ever since. It still amazes us the far away places we ship
VW Beetle parts
too! We'll try and tackle this guide in the general sense, dipping in and out of some nerdy stuff, without getting too technical and bogged down on the minute intricacies of every different model year. Regardless of the year and model you pick, the basic ingredients are the same: an air-cooled engine in the back mated to a gearbox which powers the rear wheels. This is bolted onto a platform chassis, with a bodyshell dropped on the top providing the iconic 'bug like' silhouette. The example pictured for reference is a largely original 1974 1300cc model.
Which VW Beetle is for you?
It makes sense that the older the car you look at, the less refined it will feel when compared with a later model. The Split Window and Oval window examples of the 40s and 50s are probably not a sensible choice to drive every day, whereas a 60s or 70s car could handle that, without you quickly growing to hate it. If you are shopping for a modified VW Beetle, then be prepared to sacrifice ride quality, especially if the car has been 'statically slammed' by adjusting the beam rather than using an expensive adjustable air-suspension or hydraulics setup. We'll cover buying a modified VW Beetle another time... There are a few main factors that may help you to decide which VW Beetle to buy. One of them is the body style and rear window design, and of course whether you want a roof, a ragtop or a full cabriolet.  Another is the front and rear suspension design, and lastly, you could be swayed by the engine. That's not taking into account the colour and if the vehicle has the right history or provenance for you or whether you can afford it!!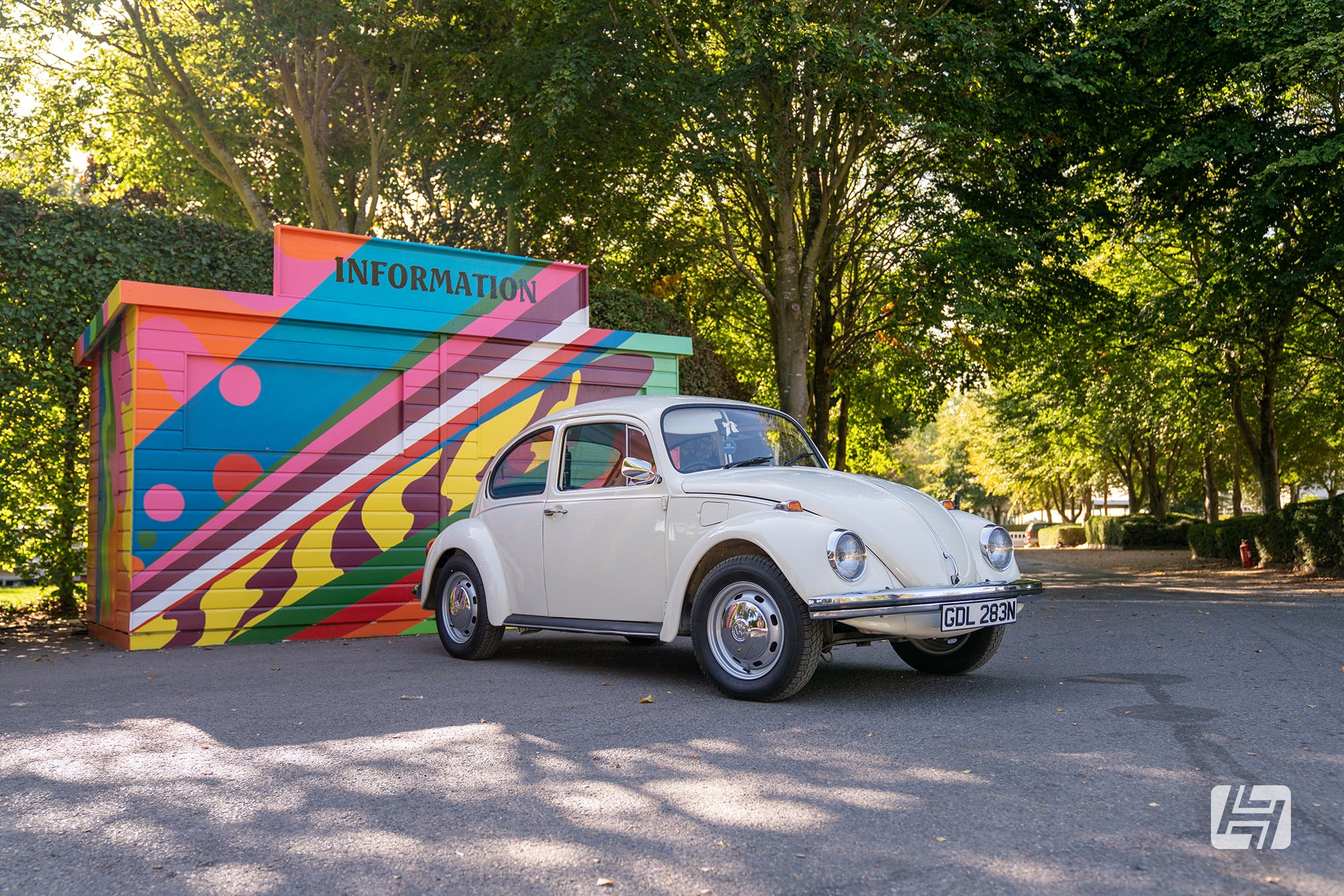 Early and Late VW Beetles
Assuming that no modifications have been applied, the quick early / later VW Beetle test is whether the car has upright or sloping headlights and whether it is 5 stud (5/205 PCD) or 4 stud (4/130 PCD). Sloping headlamps appear, generally, up to 1967 (except US-spec 1967 models) these go hand in hand with a longer front bonnet and engine 'decklid' and blade bumpers (which can also be found on 1200 models up to 1973.) As the model developed, the rear lights grew in size too. The earlier cars are all fitted with drum brakes on the front and the wheels are the larger 5 stud pattern.  The upright headlamps appeared for the 1968 model (August 1967 onwards) and were joined by a shorter bonnet and decklid and larger Europa front and rear bumpers, easily spotted by the black trim that runs through the centre of them. Braking is done by either drums or discs on the front, and wheels are all 4 studs. (The early car in this example photograph has been lowered quite a lot. You'll also notice the Ragtop sunroof and semaphore indicators in the pillar behind the door).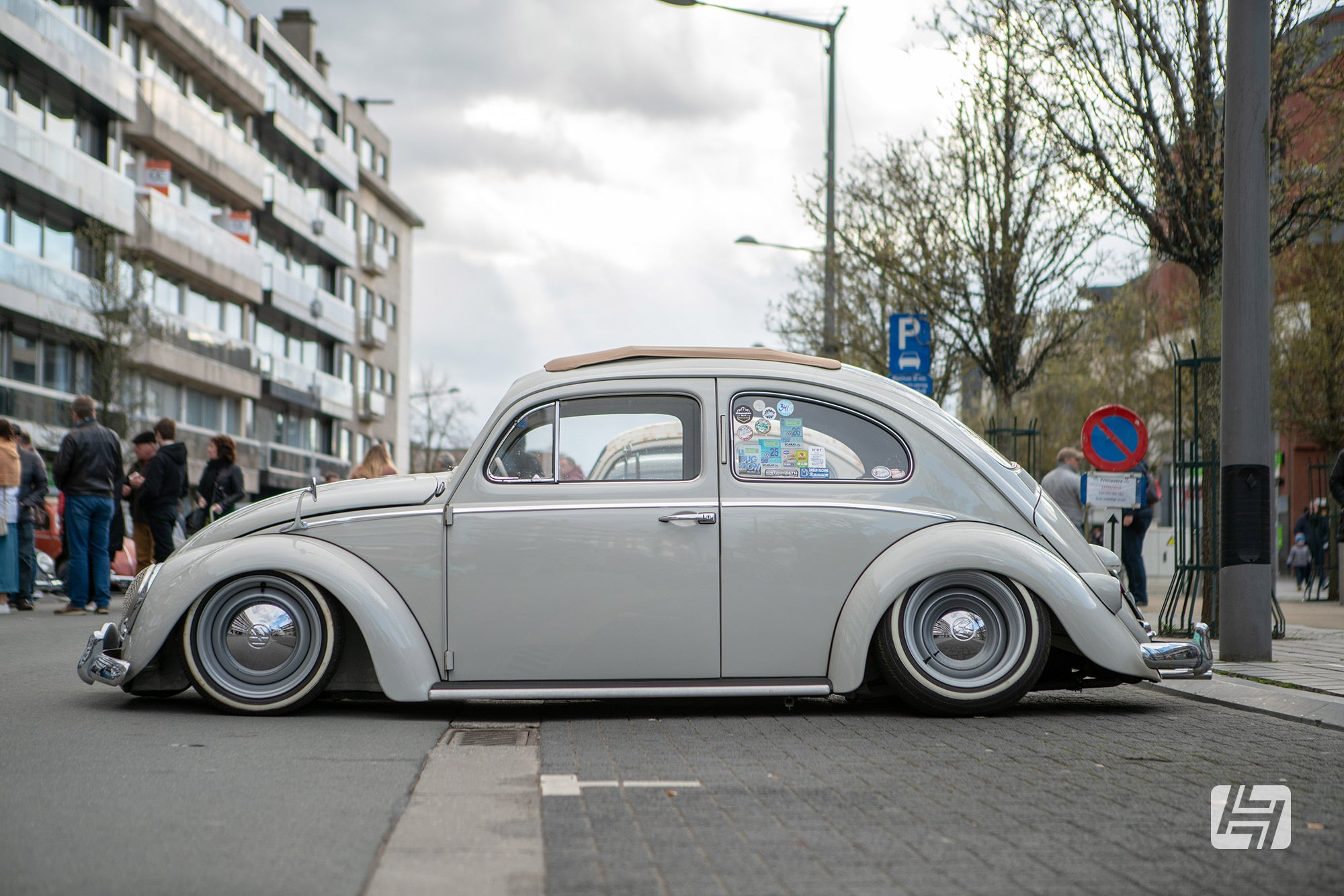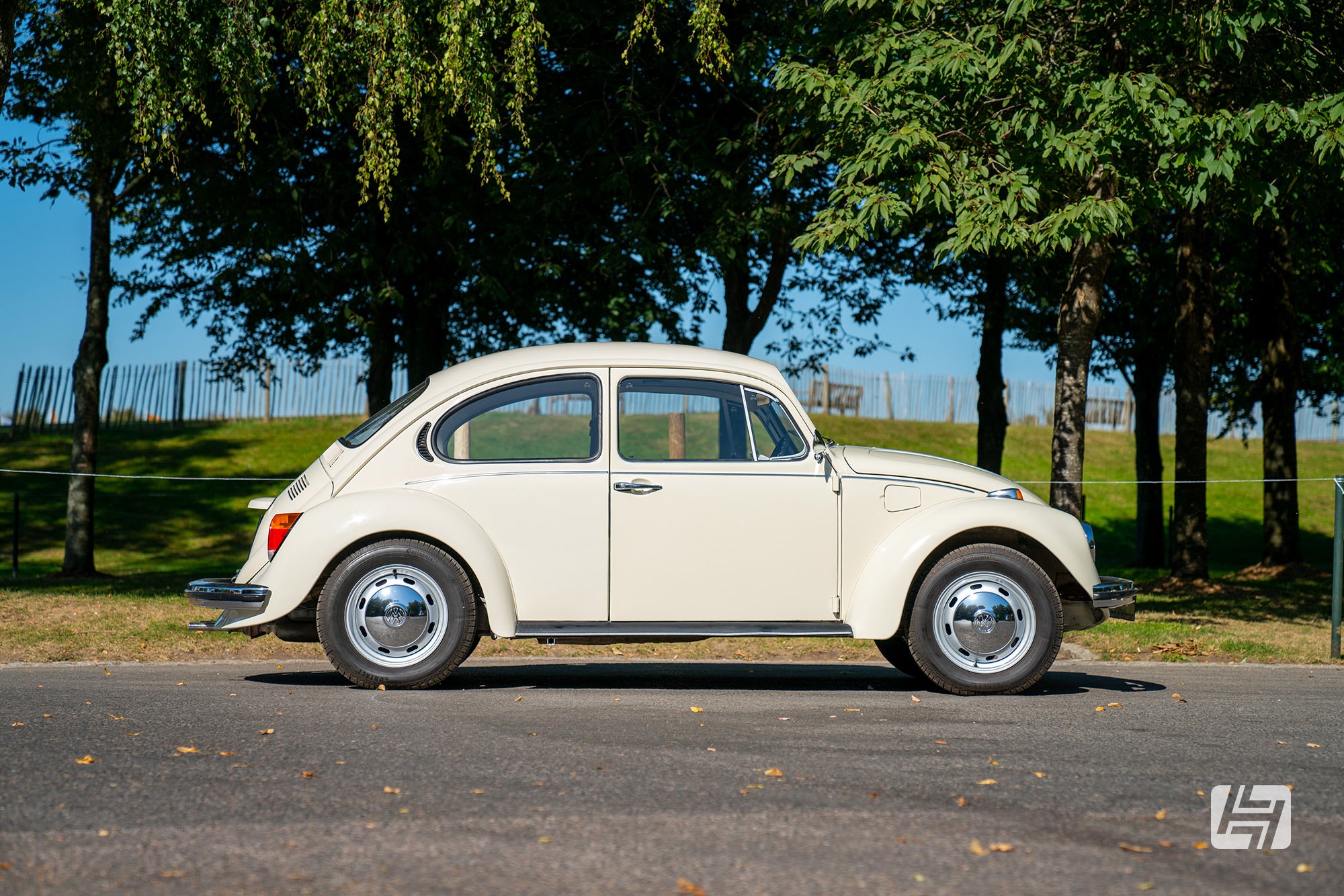 Window Shopping
When it comes to identifying a VW Beetle the glass gives the game away in most cases. The windows changed size throughout production, most noticeably from the Split rear screen (1938-53), Oval rear screen (53-57), Small front and side windows (58-64), Large front and side windows (65-71) and an even taller rear screen (1971 onwards).  Lastly, a wrap-around front screen appeared on the 1303 models from 1973 onwards. This rule doesn't really work if you start looking at South African or Australian CKD (complete knock down) as these models were assembled outside of Germany and used a mixture of components to complete them.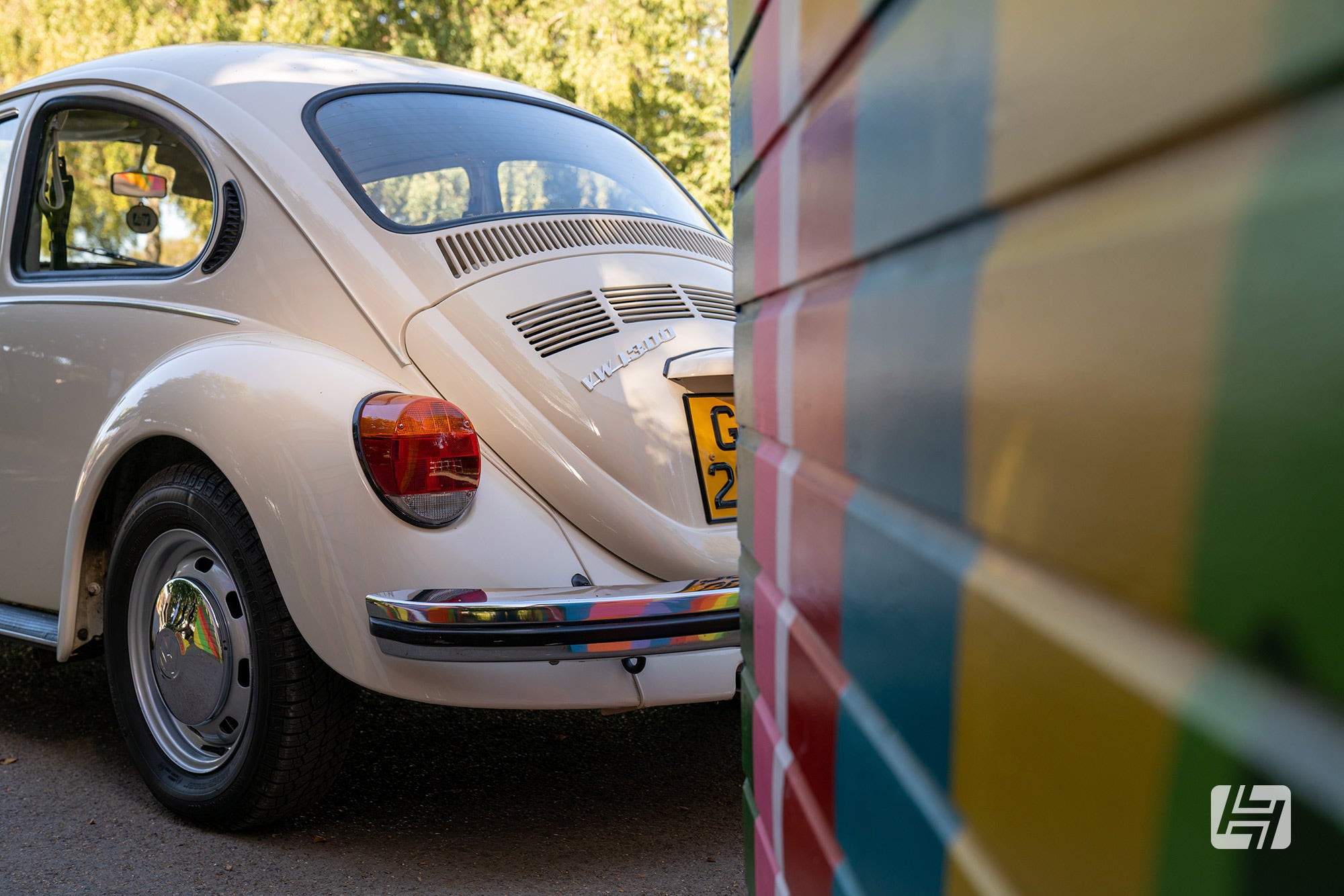 Beam me up: Beetle suspension guide
There are a few phrases you'll come across when buying a VW Beetle. Here's what they mean. The King and Linkpin front axle appeared from day 1 and was present up until 1965. So-called for its use of Kingpins and Linkpins rather than ball joints, it is favoured by many, especially if you are planning on adjusting it to run lower. The Ball Joint front axle was launched in 1966 and is pretty self-explanatory! Both beam axles rely on torsion leaves that run the width of the vehicle to act as a spring. Shock absorbers compliment them, to iron out the bumps for a smoother ride. The Super Beetle's (1302 and 1303) both have McPhearson front strut shock absorbers. The torsion bars feature grease nipples, so maintenance is pretty straightforward, although when early Kingpins wear it's an MoT failure and replacement requires specialist tooling. On the MacPherson strut arrangements check the top mount for wear as well as the condition of all the tie rod rubbers, and listen for a rattle which may indicate a snapped coil spring.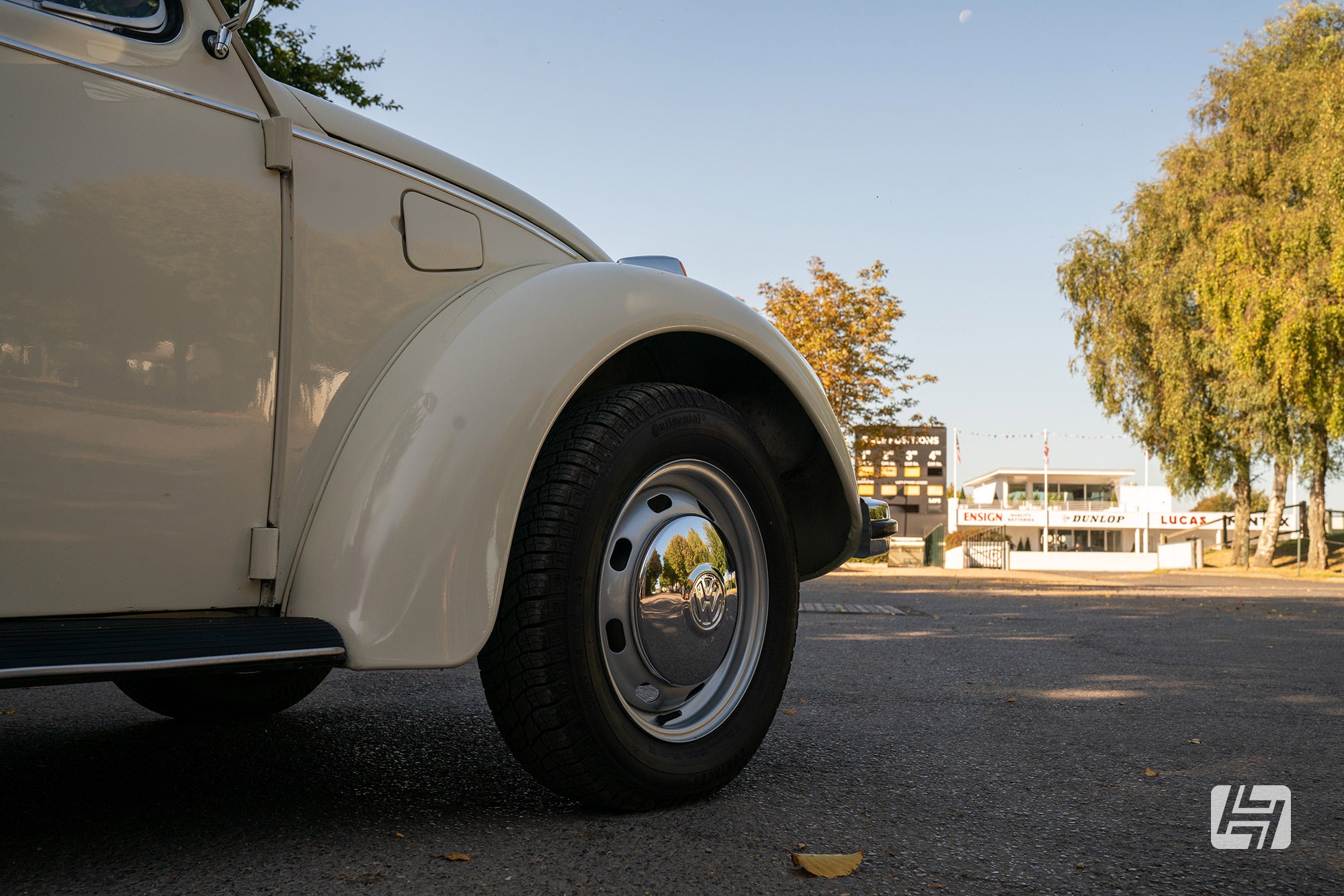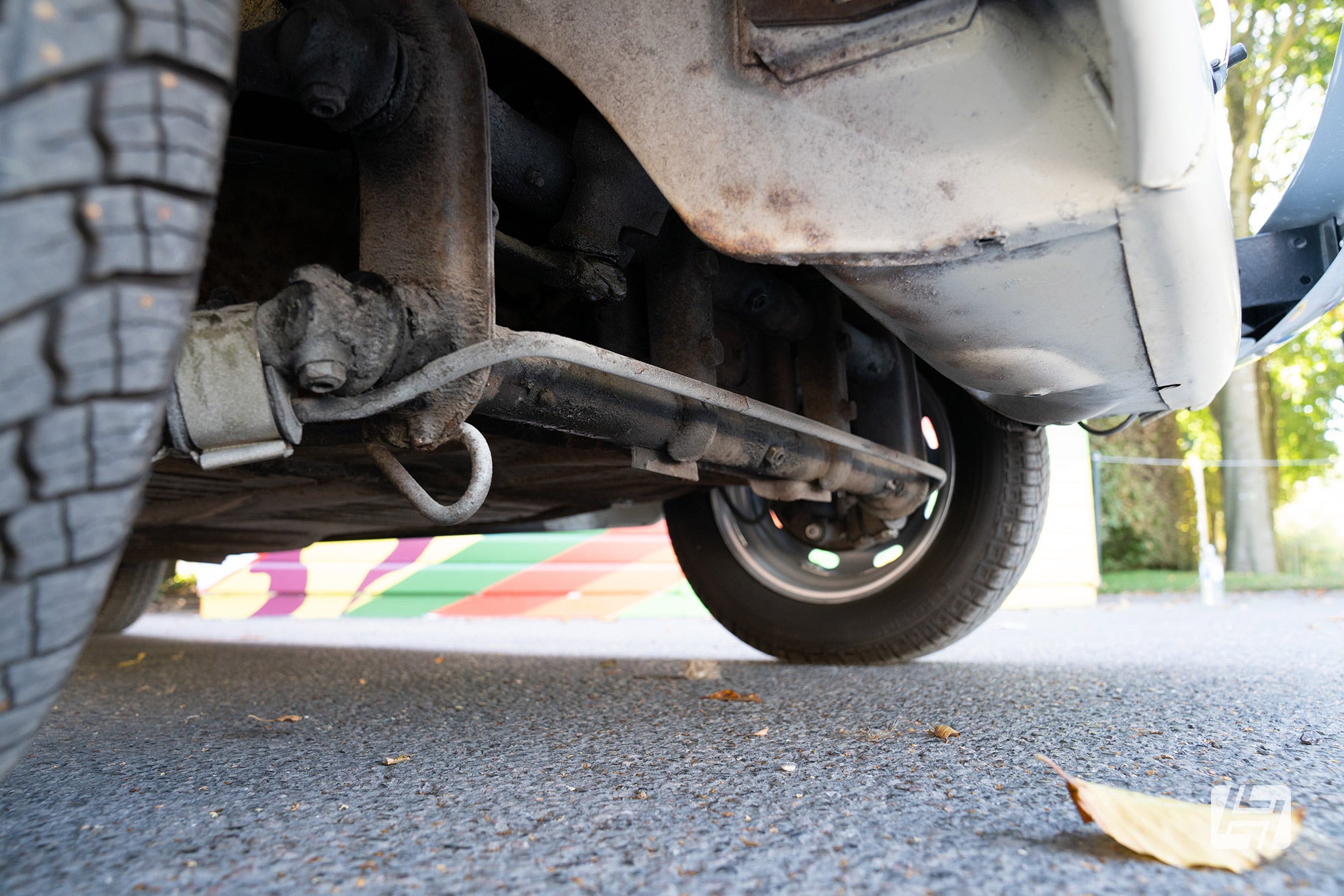 VW Beetle Rear Suspension options
You may also hear talk of IRS - this is Independent Rear Suspension which has CV joints next to the gearbox and hub at the end of the axle. In the UK, at least, this only appeared on the Super Beetle models. The typical rear suspension on a Beetle was of Swing Axle design like this example below, which pivots from the gearbox. Adjustment of this is via spring plate, which can be removed and repositioned onto another spline altering the ride height.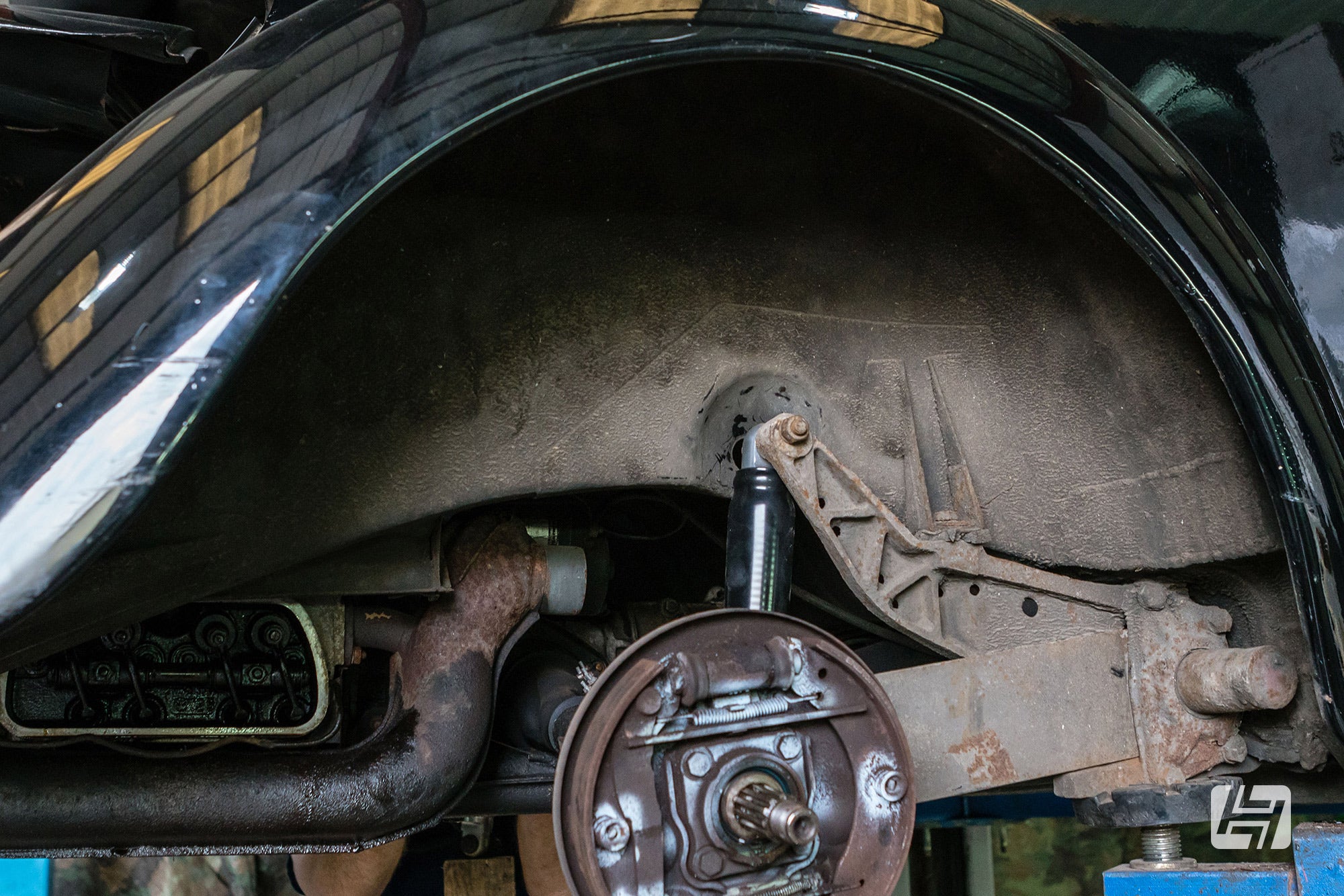 If you are looking for a VW Beetle to use every day (or take to the race track) then the 1302 and 1303 models will offer the most modern handling and comfortable ride out of the Beetle range.
VW Beetle engine choices
Don't get too hung up if the Bug you've fallen for hasn't got the engine you really wanted. One of the beautiful things about the Beetle is the ability to change the engine in a matter of minutes, by undoing the 4 bolts that hold it the gearbox. What should you know? The early cars came with a 25hp or 30hp power plant, these are easy to spot as they have the dynamo stand cast as part of the engine case. Following this was the 1200c, this engine was available throughout the years, but is a narrower engine than the later 1300, 1500 and 1600cc units. If you plan on upgrading at a later date the tinware, exhaust and inlet among other things will all need changing. The 1300 - 1600cc was available as both Single Port and Twin Port (the ports where the inlet manifold bolts to the cylinder head) the pick of the bunch for the buffers being the 1500cc Single Port of the late sixties. Capacity can be increased by bolting on larger barrels and pistons, and twin carburettors are a popular and necessary upgrade for 1641cc and beyond.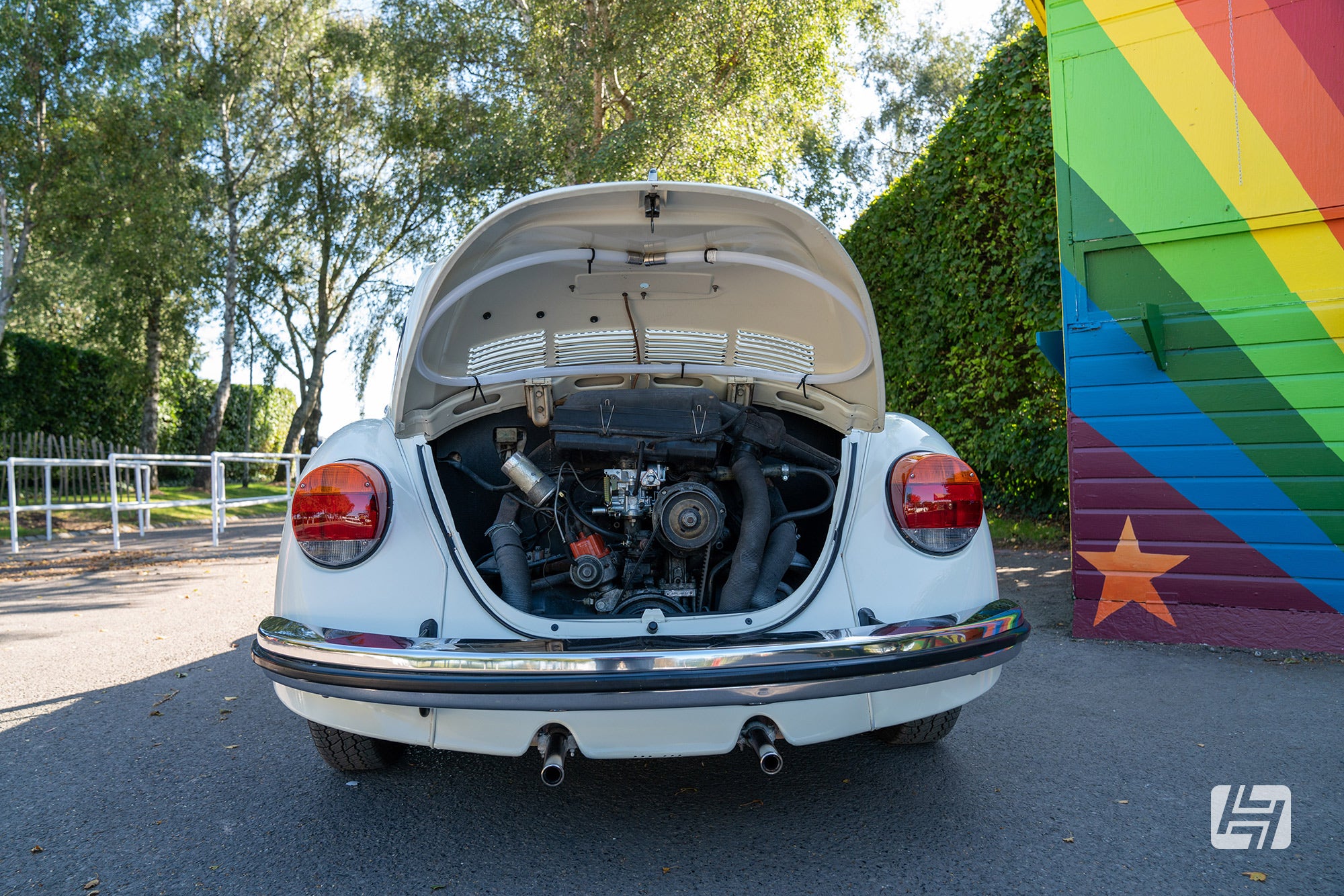 Check the Beetle engine with confidence
You can carry out a quick test to see if the engine is on the way out, by giving the bottom pulley a gentle pull towards the rear of the car. You should be able to feel movement, but not necessarily see it. This is called testing for end float in the crankshaft. Too much movement could indicate a bill for a
new VW Beetle engine
in the near future, or at least a rebuild, or a lot of noisy journeys until it goes bang!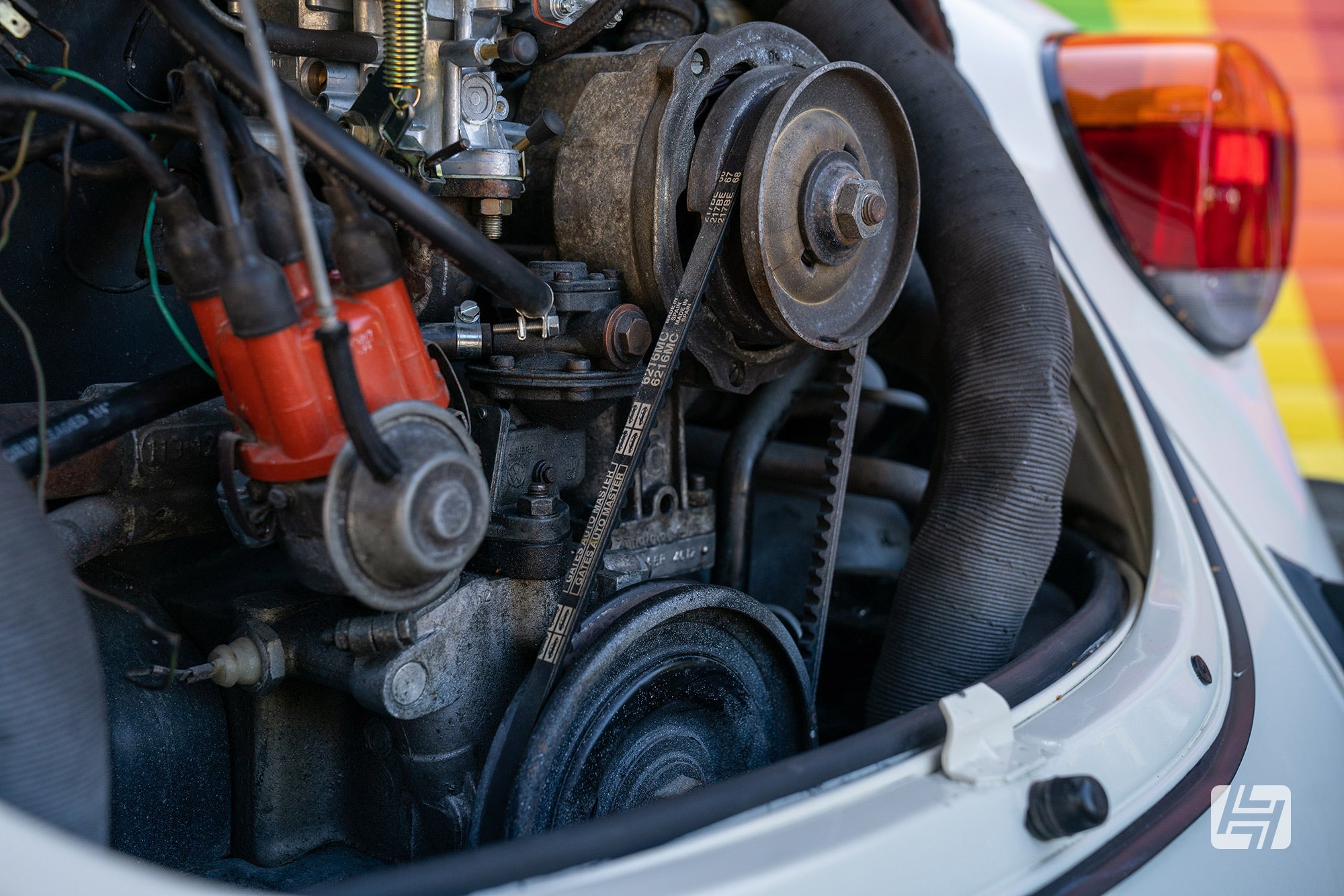 Running Gear
Beetle steering can be a little vague if worn! It's an old car, and most employ a worm and roller steering box. Access is gained through an inspection hole under the bonnet and adjustment can be made to the roller by backing off the locknut and turning the adjusting screw slowly clockwise until the play disappears. If you overtighten, the car will be reluctant to return to the centre. Once more the Super Beetle, with its modern rack (as fitted from August 1973) offers a more precise steering experience.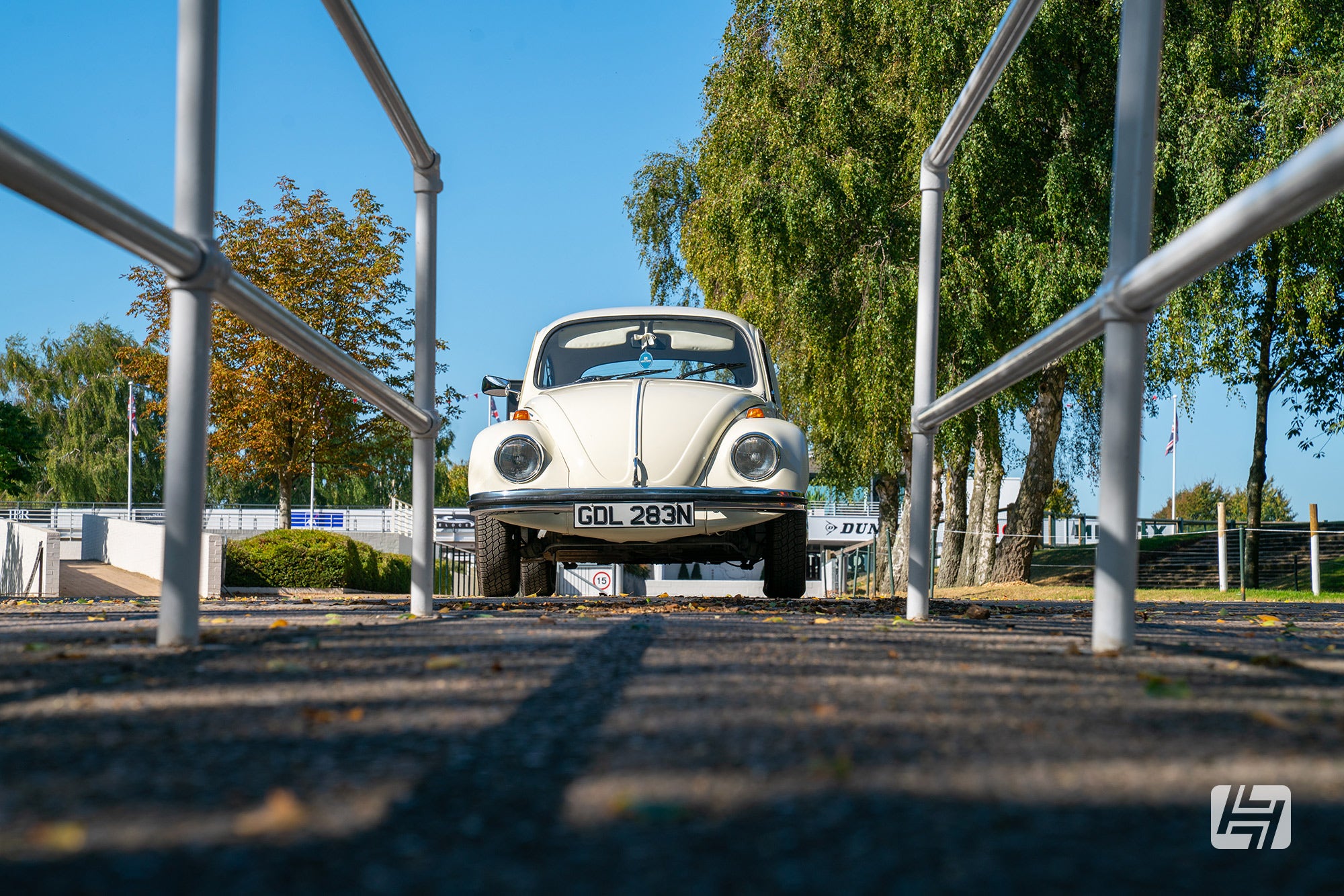 Halt!
VW Beetle brakes
can be good if properly adjusted and the option of discs at the front from 1967 is generally considered good. Swapping to discs is a simple upgrade to consider if you buy a drum brake car. Leaky wheel cylinders and rusty brake lines are commonplace, so often it's wise to renew the whole system. Either way, removing the drums and freeing off all the adjusters will make future maintenance easier. Braided brake hoses and fresh brake fluid can transform stopping performance regardless of drum or disc set up.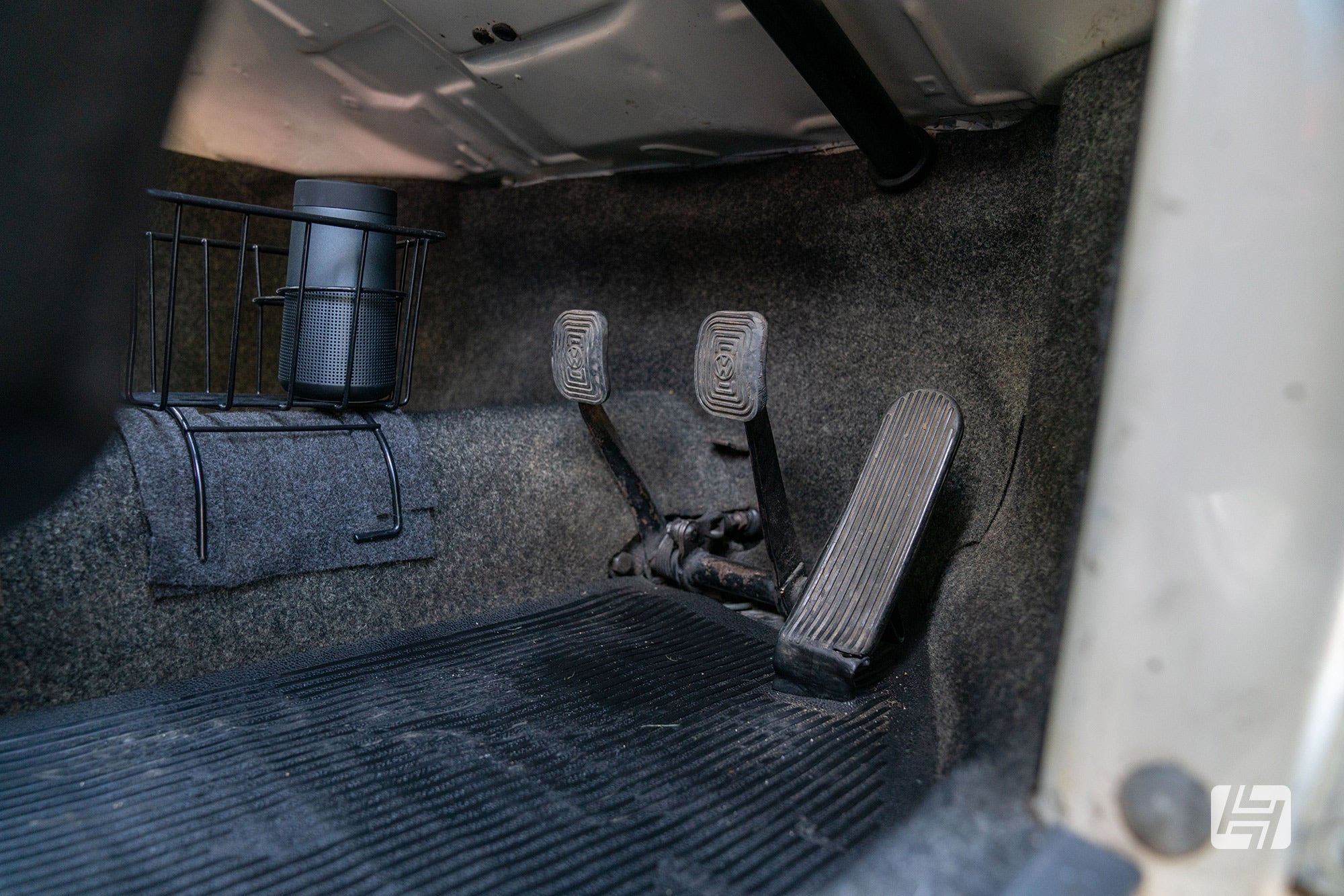 Beetle Electrics
Early Beetle (up to '67) electrics were 6V, which is fine if all the earth points are good and you don't do much night time driving! A 12v conversion is common, and pretty simple if you want practicality over originality. The charging system changed from dynamo to alternator in 1971, however, alternators can be retrospectively fitted to all but the very early 25/30 hp motors.
Rusty Beetle Bodywork!
There's plenty of places for rust to be hiding on a VW Beetle. Check everywhere you can, don't feel silly or like you are being picky about it. The Beetle has such a charm that many enthusiasts have fallen for a sexy paint job and a nice set of wheels, only to cry a few months later come MOT time, as they forgot to get down on their knees for a proper look underneath. The good news is Heritage sells a huge range of
VW Beetle repair panels
to fix pretty much any corrosion issue you could imagine. Let's hope the examples you look at are more like Natasha's and less like this white 1303 Heritage team member James picked up a few years back!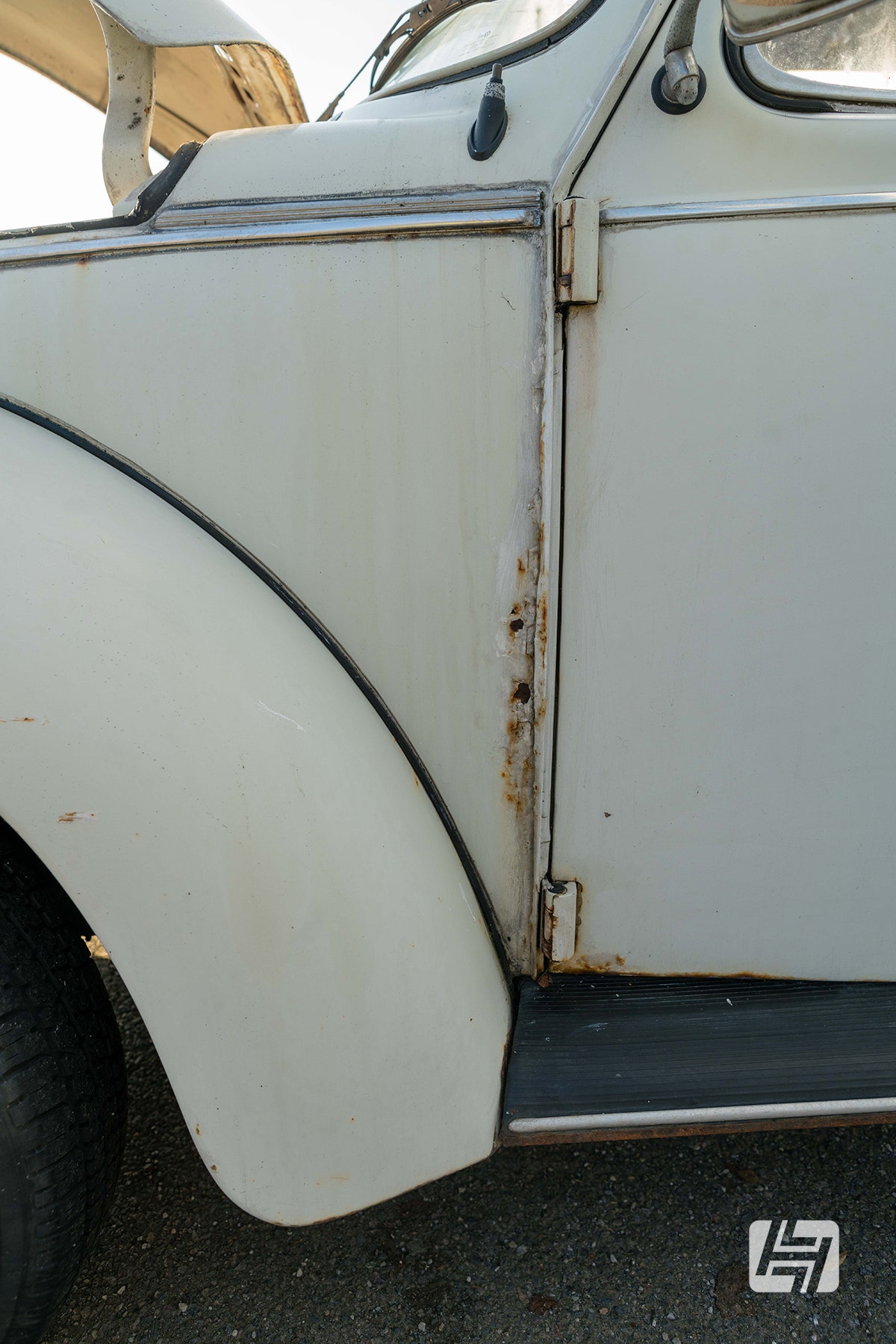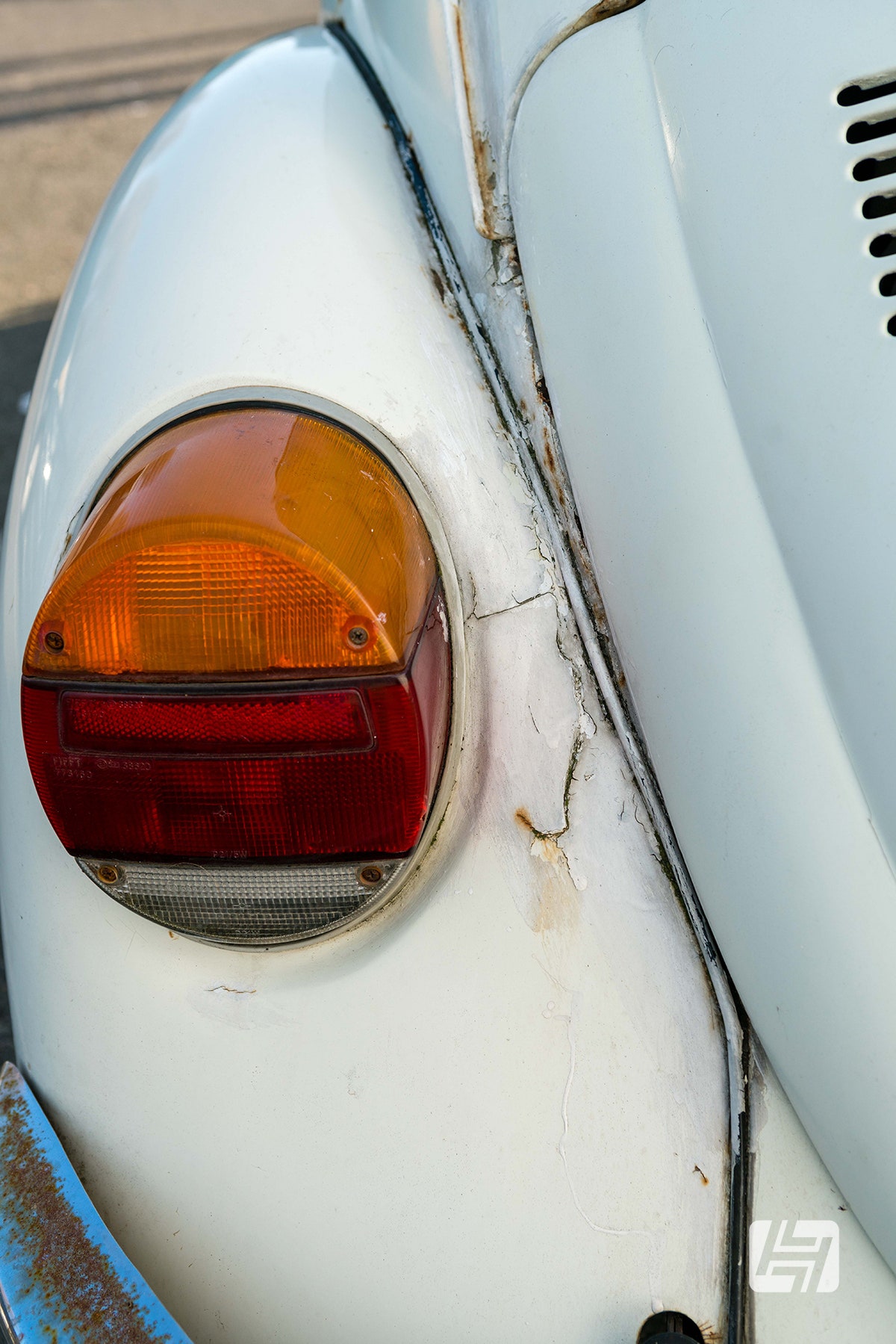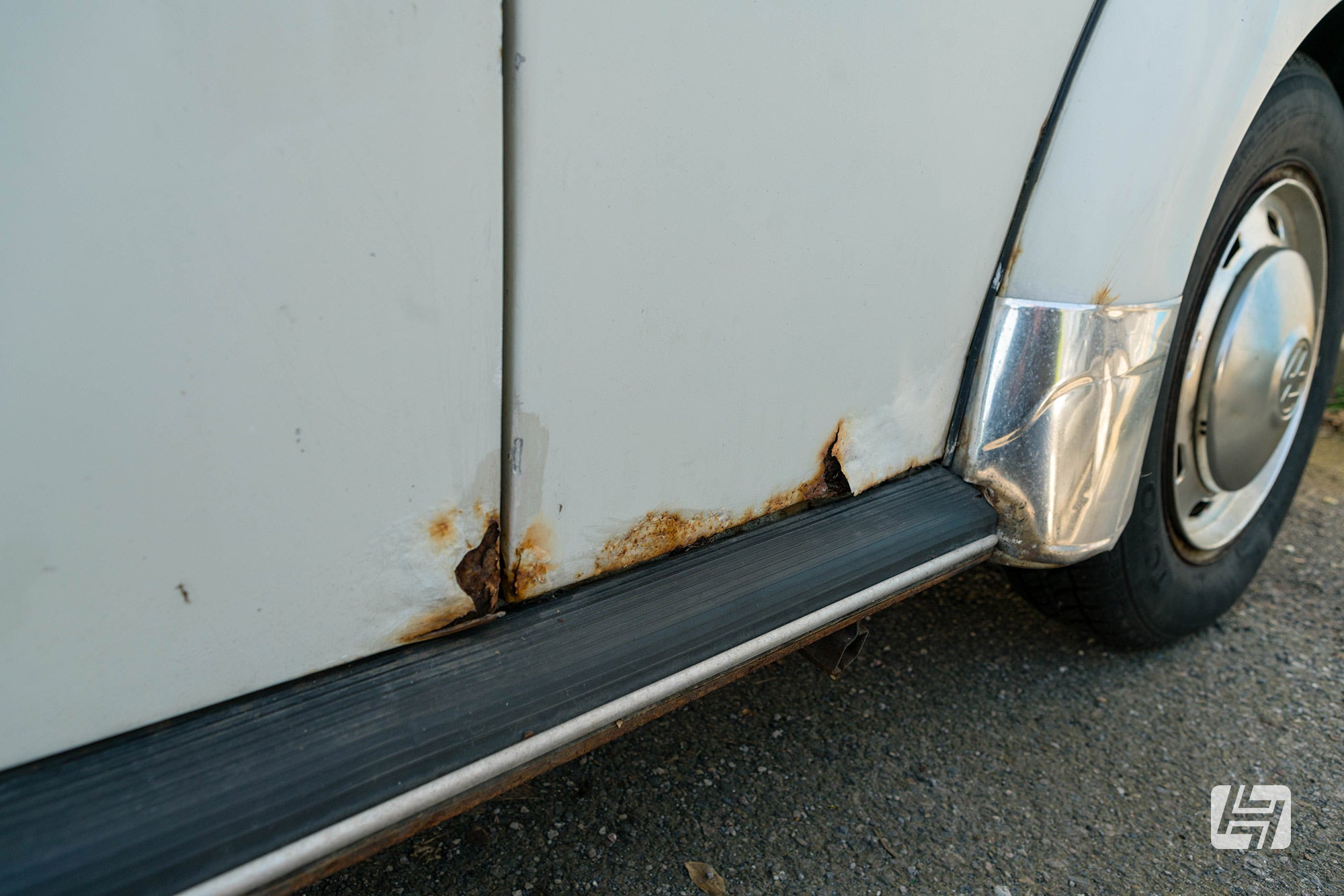 Is it a rotten VW Beetle?
The worst areas include
Beetle heater channels
which run the length of the car (if the running boards are hanging off, this could be why), the spare wheel well, the bumper hangers front and rear, door bottoms, wing edges, boot and bonnet seams (and lips) and the rear quarter panels. The car's platform chassis can also rust badly, especially in the front footwells, in the
rear where the battery sits
, and where it sweeps over the rear axle. The viability of a rotten car will depend on your wallet or welding skills – as we've said, everything's available – including
complete replacement chassis
– you just need to ask yourself whether the time and effort would be better spent on a more sound car in the first place. As a rule of thumb, the older the car, the more it is worth, the more it will make financial sense.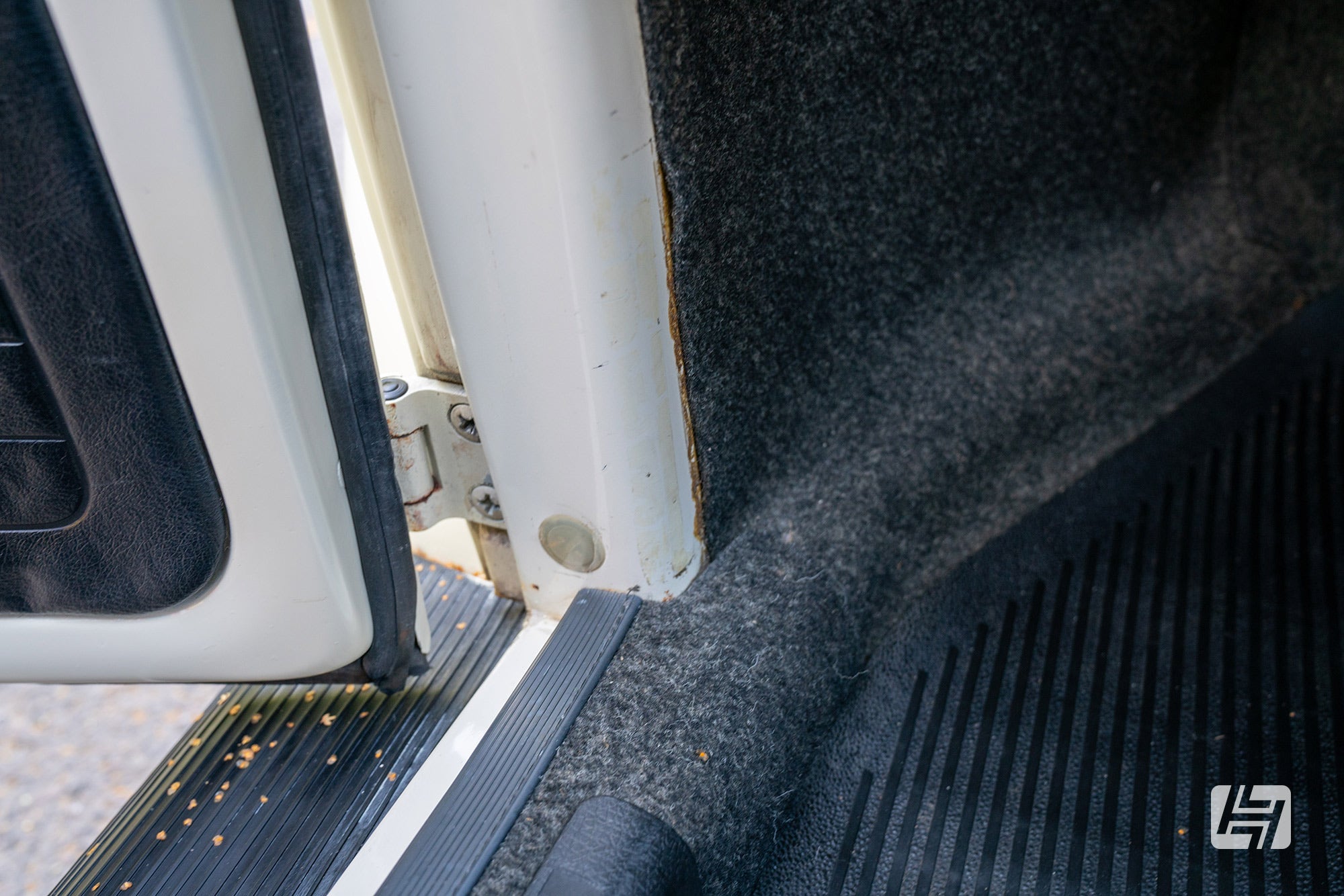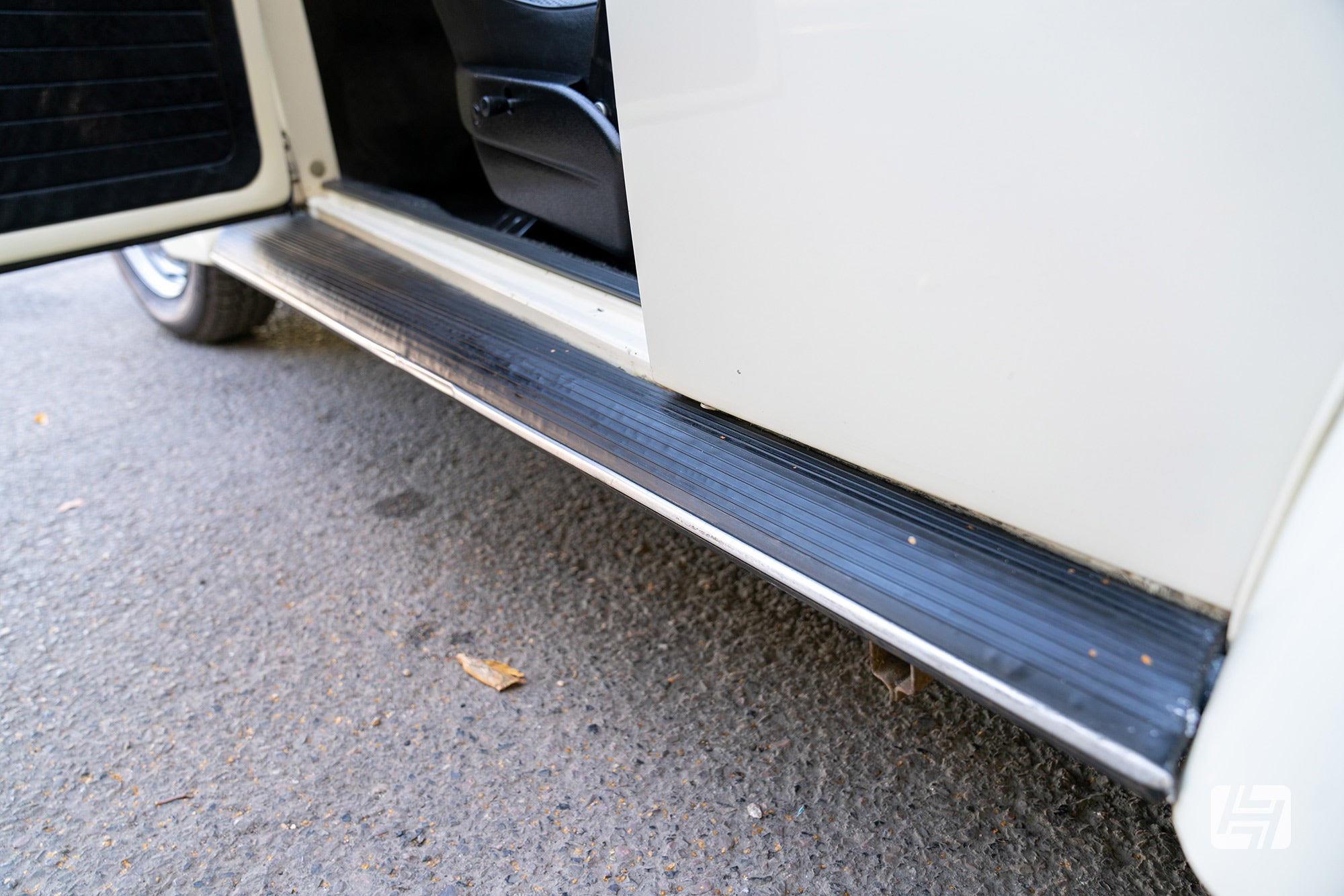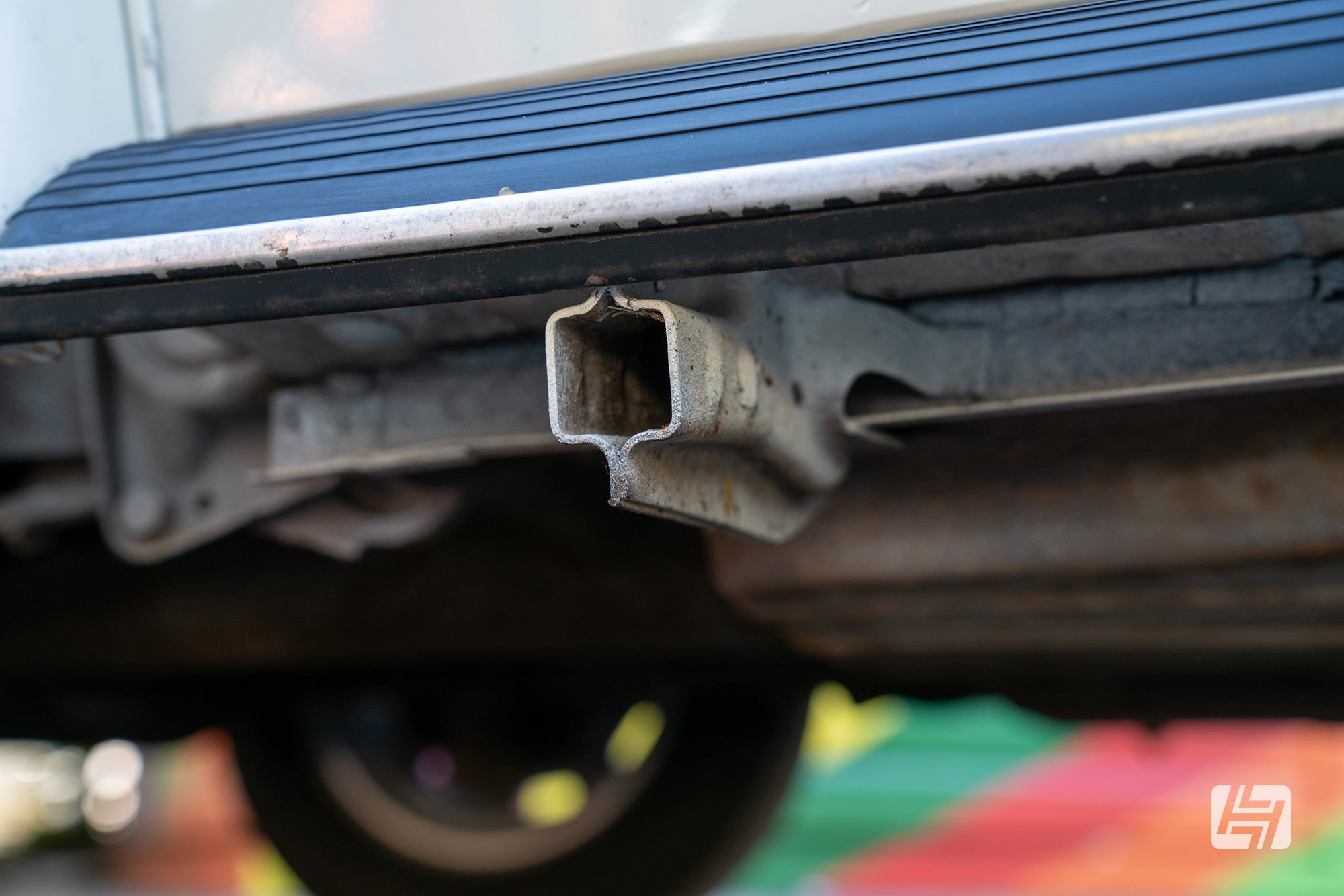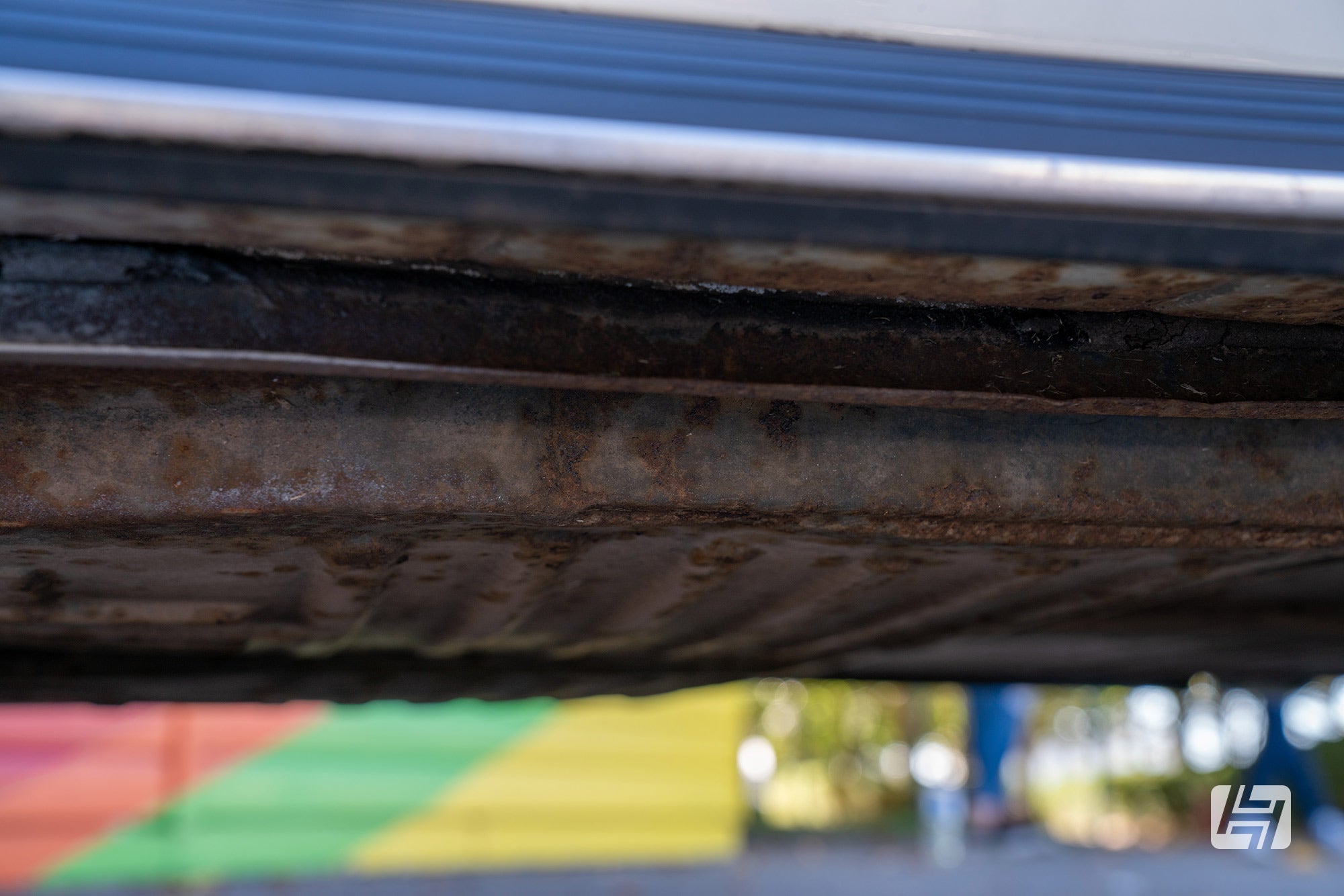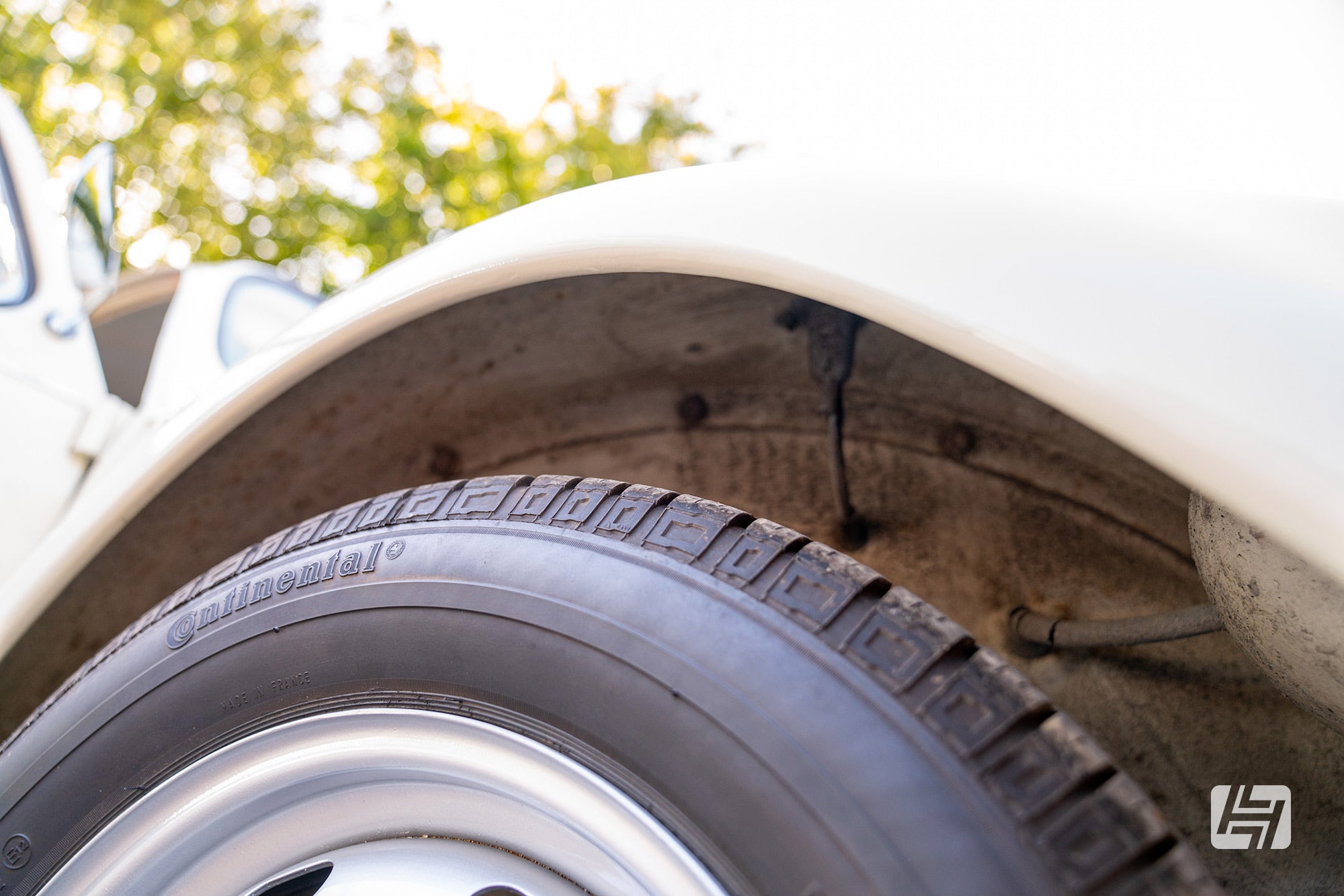 The
VW Beetle wings
bolt directly into the inner wing and you should expect to have at least a couple of bolts sheer off when attempting to undo them, although a thorough soaking in WD40 will reduce such risks. Replacement wing beading is available in a variety of colours to finish things off. Fitting new bumpers can instantly transform the look of a Beetle, and the US 'towel rail' type is a particularly popular retrofit. All the
body rubbers
are still available along with chrome trim, mirrors, locks, handles, and glass. Should you be looking to personalise your project further, check out our range of VW Beetle accessories.
Inside the VW Beetle
VW Beetle interiors
tend to last well, however, the original seats may have sagged badly or split unless they have already been subjected to restoration work. We can supply
great value seat covers
, padding kits and can even offer a 'design your own' service to replace your VW Beetle interior, should that be a job you wish to tackle. Matching
Beetle interior door panels
, headliners and
carpet sets
are all readily available for all but the earliest of KdF Beetle models.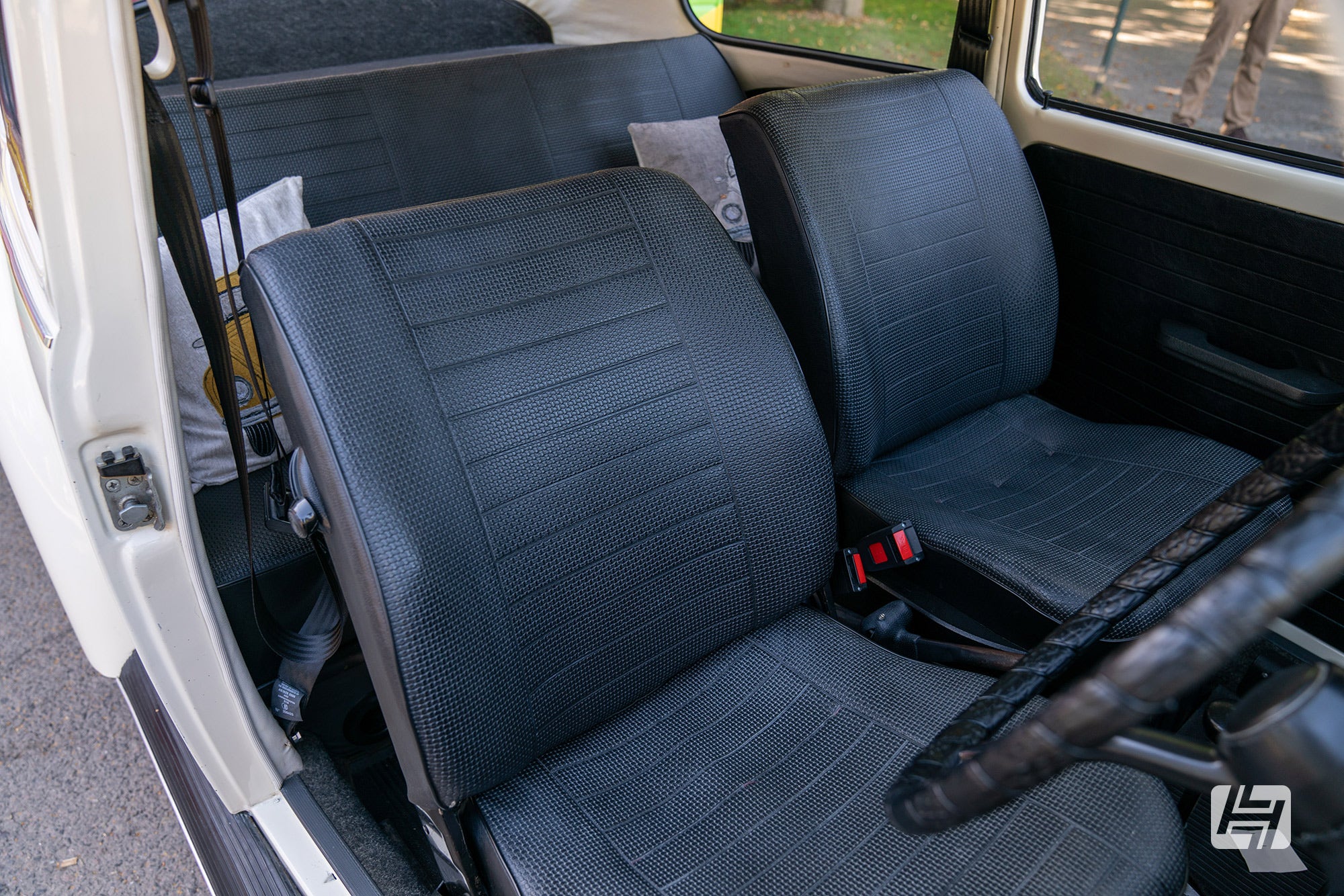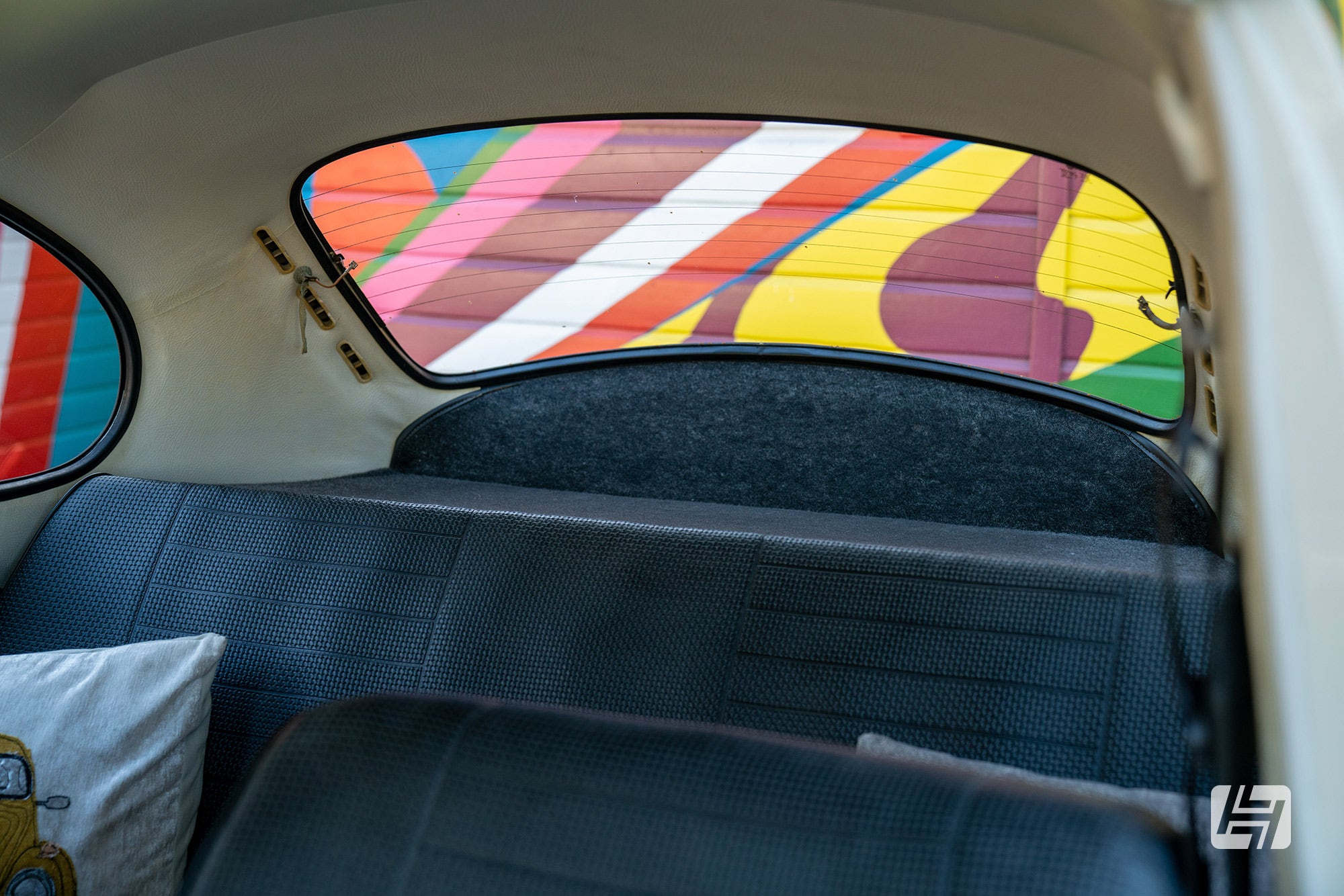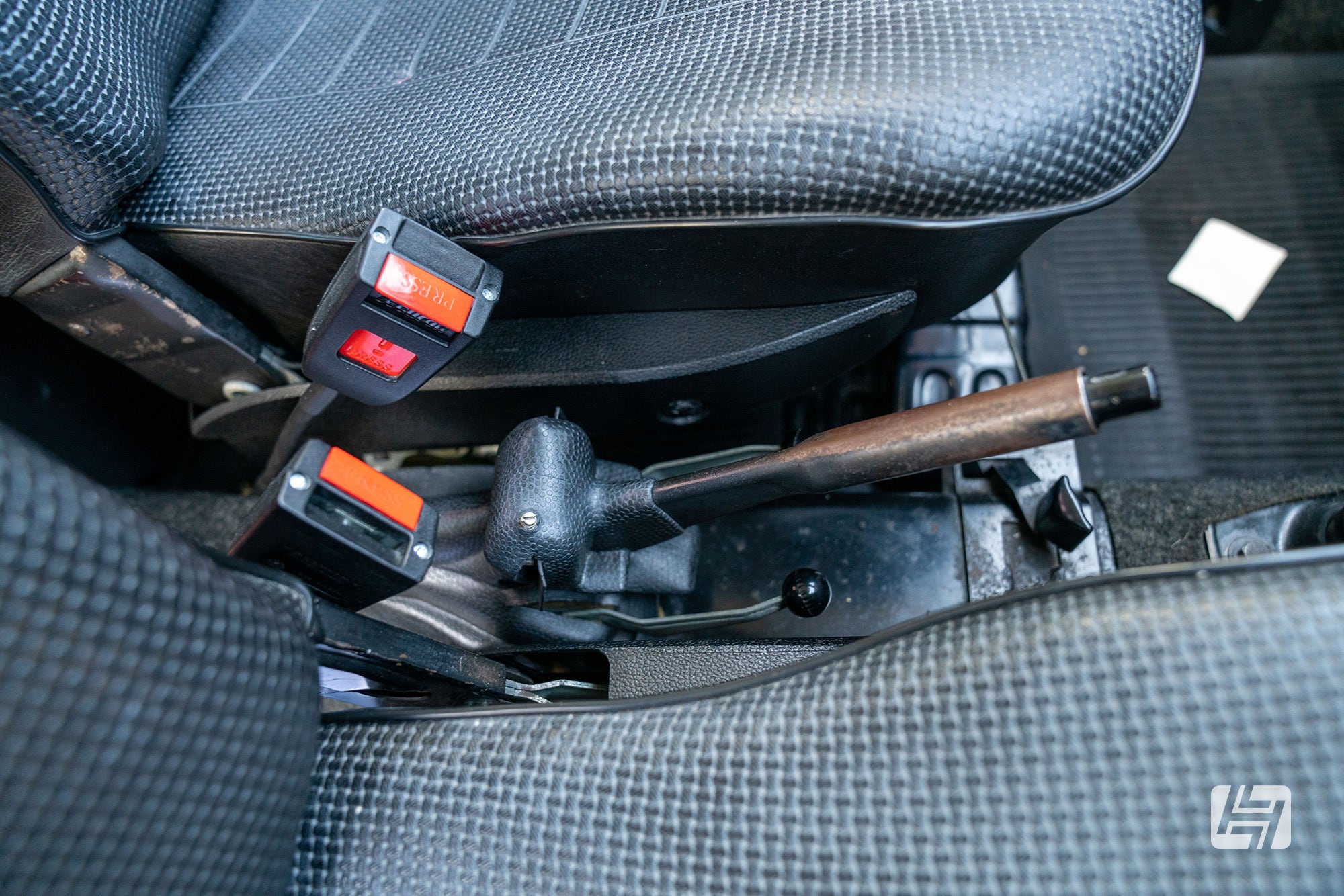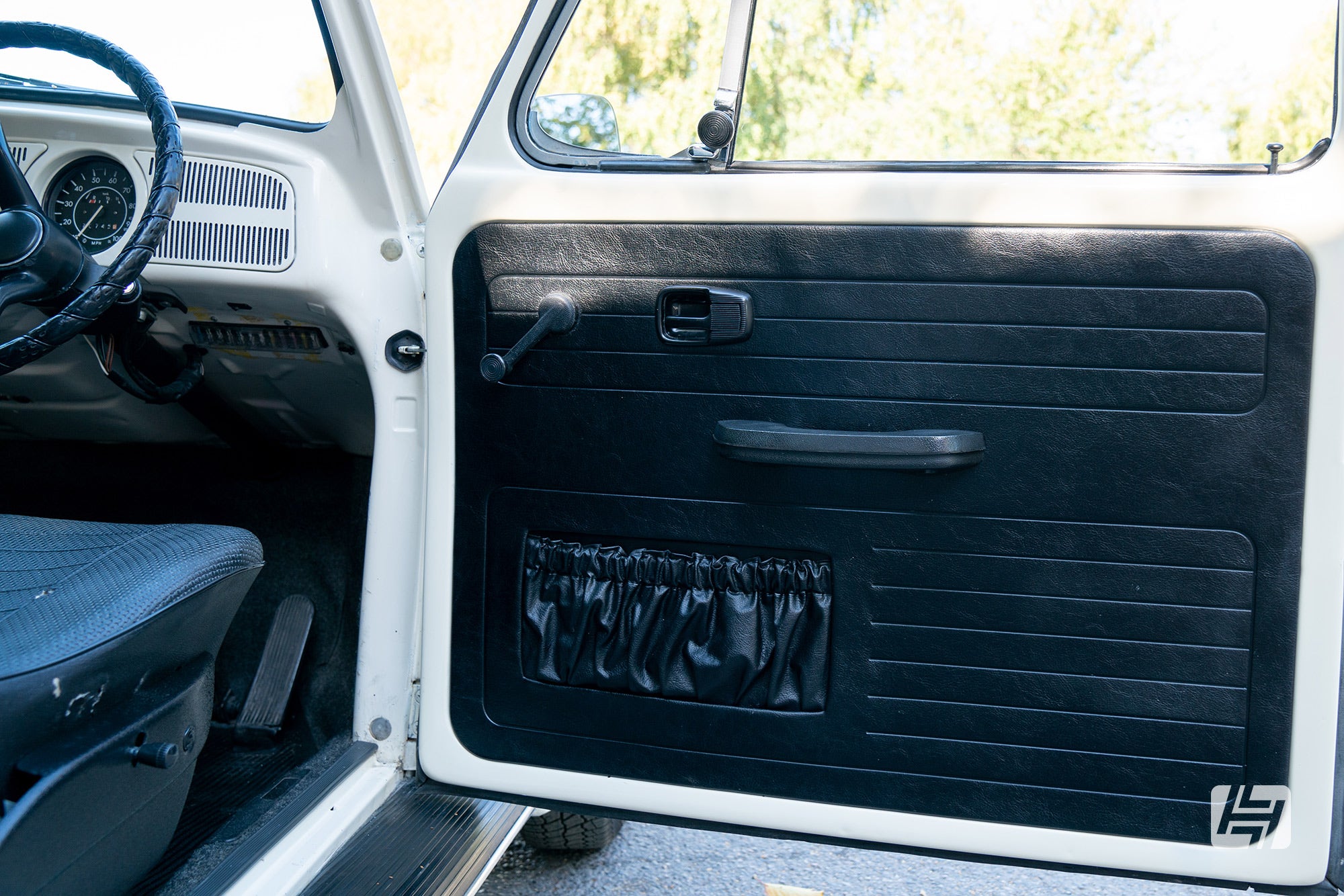 Safety and creature comforts
The majority of VW Beetles have mounting points for seatbelts in the front, even if they don't have them fitted in place. Should you wish to retrofit
Beetle seat belts
in the back, the later the vehicle you choose the more chance you'll find the captive nuts to make life easy - you should be able to feel them hidden behind the headliner or even spot the plastic plugs in place. There are a few dashboard changes over the years. The most noticeable difference that you are likely to stumble across is between a 1303 and a beam axle car like this one, the 1303 has a much more prominent plastic dashboard.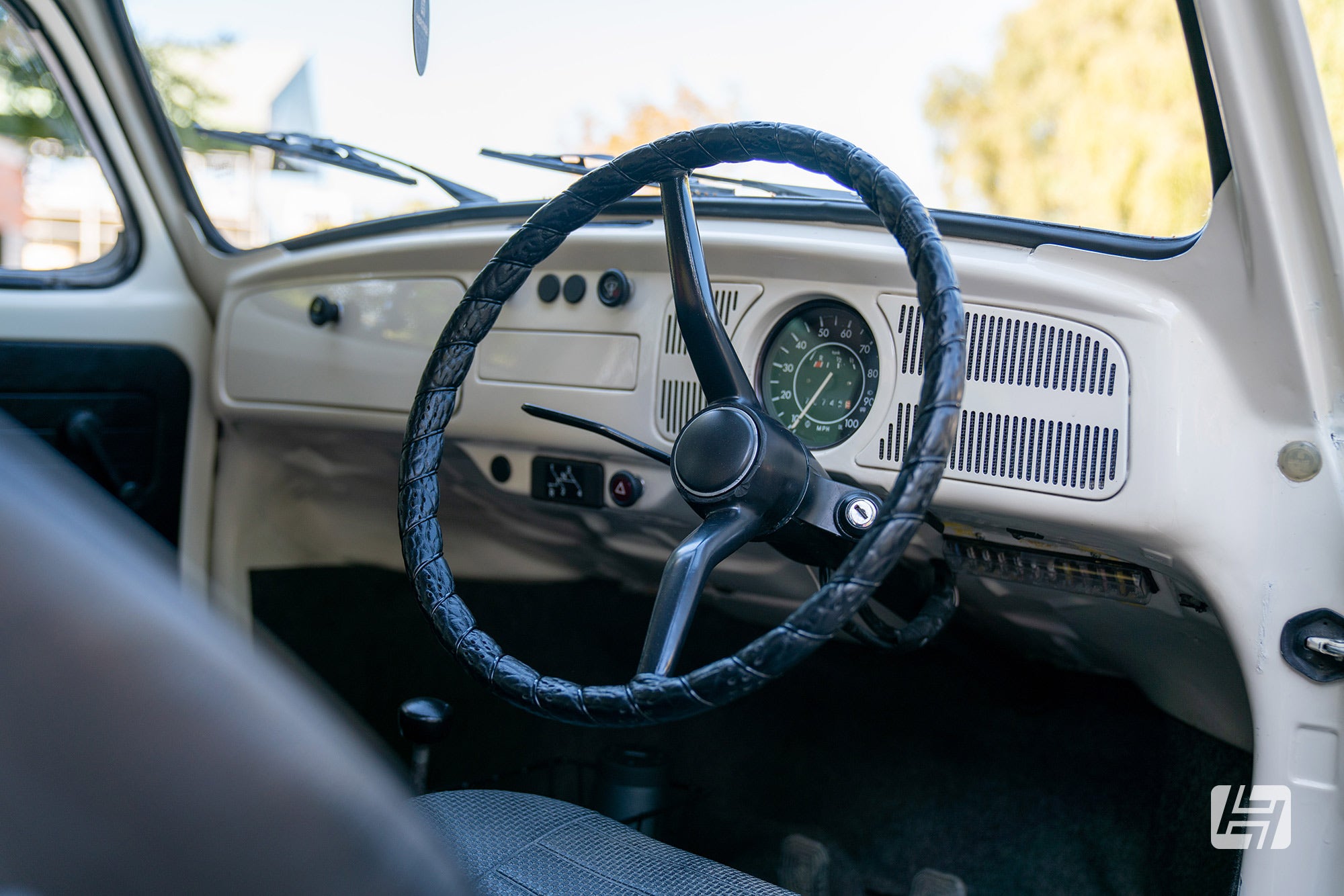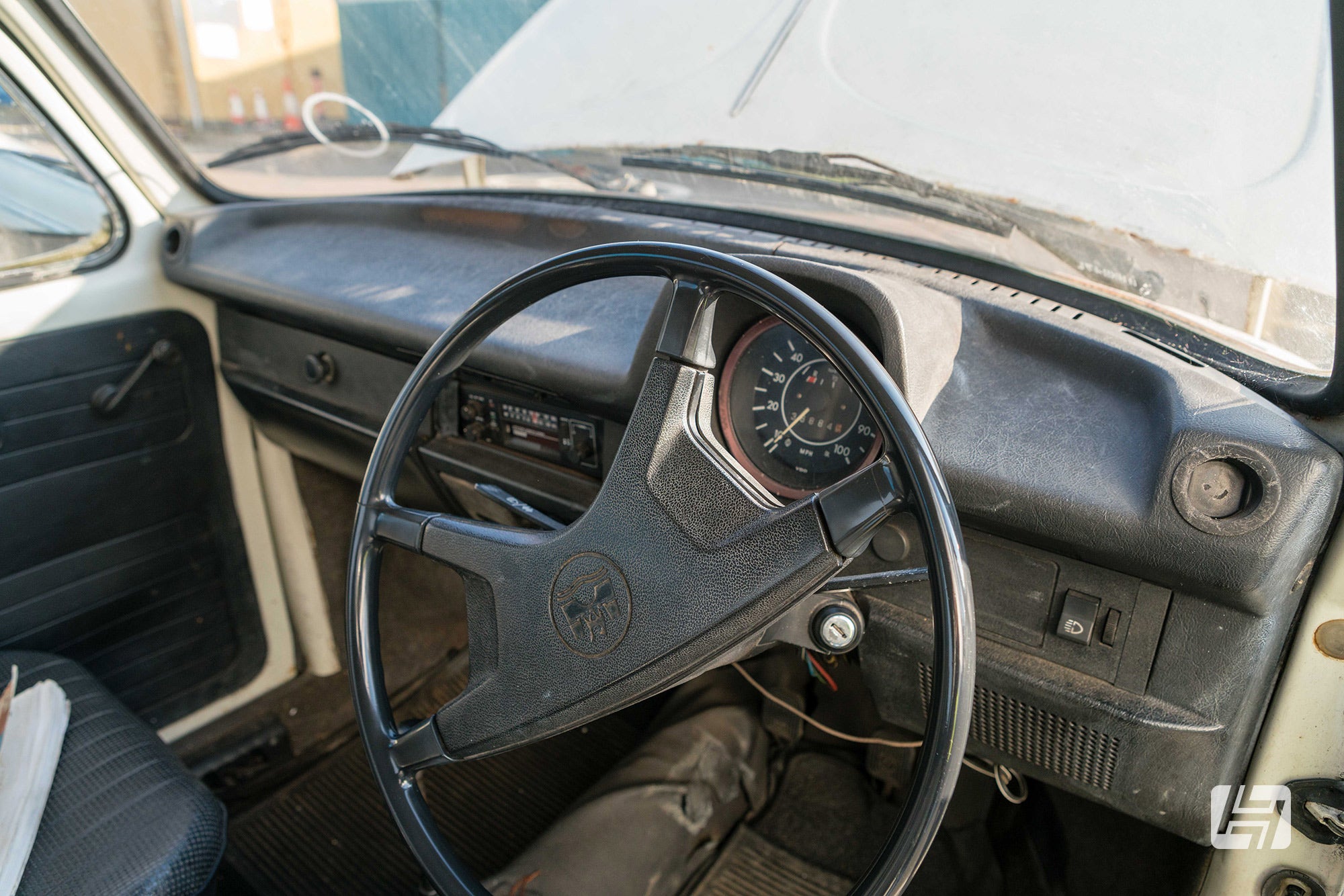 Want to buy a VW Beetle Cabriolet?
The
VW Beetle convertible hood
is a complex affair with a folding metal frame, horsehair padding, headlining and a glass rear window which even featured a heated element on later models. With correctly fitted
quality rubber seals
the whole affair is typically watertight and produces little in the way of wind noise. Watch out for aged cabriolet hoods which have a habit of shrinking, allowing water into the car where it can rot out the floorplans. Putting off buying a replacement is a false economy, it is a good reason to barter on the price though. With the hood folded down, two frame clips require engaging each side to prevent vibration, and always fit the hood bag if you have one to prevent the headlining from getting dirty. Replacement headliners, padding and outer skins are all still available, but fitting is probably best left to a specialist.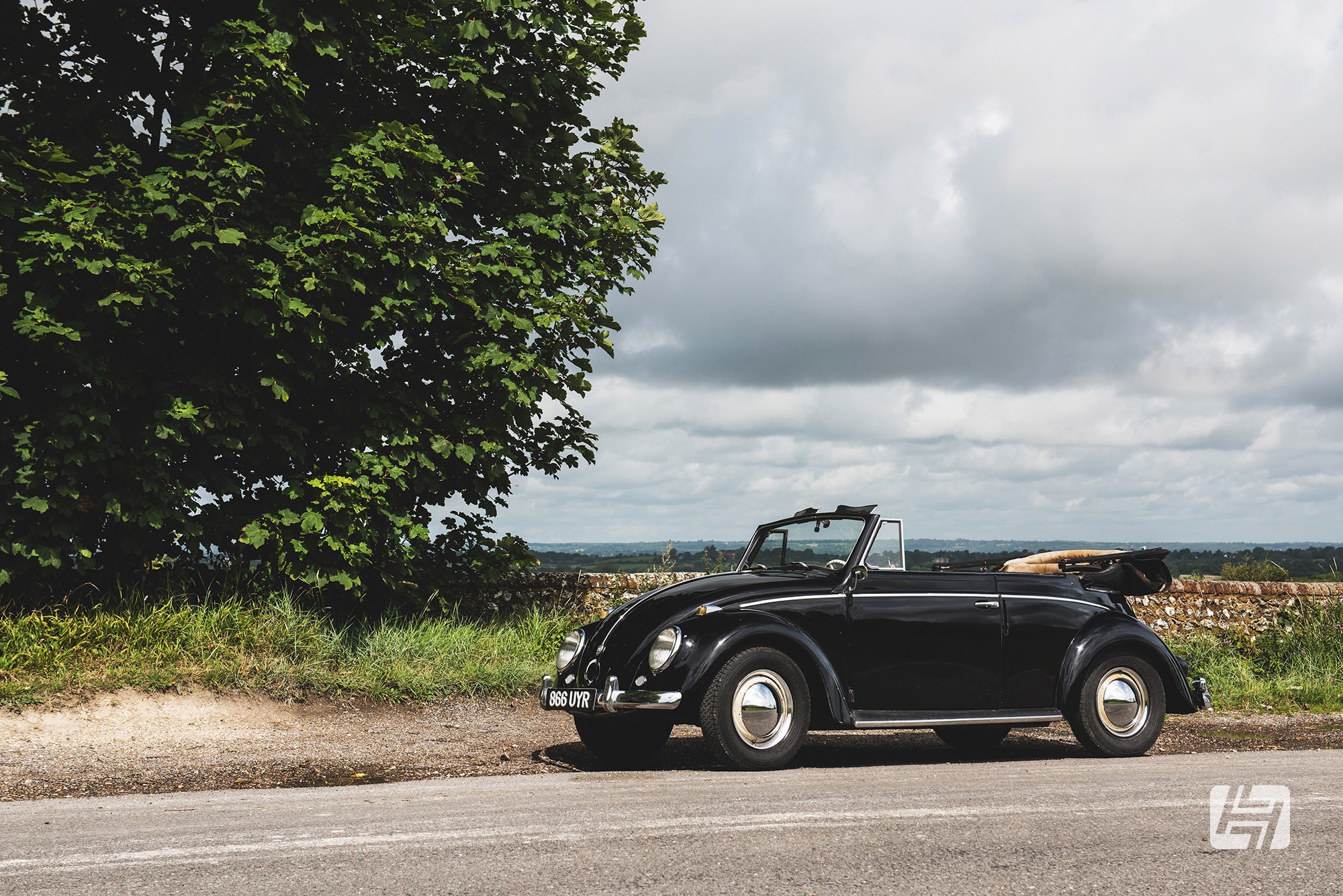 Home-made Beetle Cabriolets
Be wary of Beetles that have been converted into a cabriolet. The giveaway is the remaining roof at the top of the windscreen and the A-pillars left on the doors.  The chassis may not have been strengthened properly and the chances of keeping water out are much less. They should be much cheaper than a Karmann original.  The chassis number is something to check if you are uncertain of a soft tops pedigree.  The first 3 digits should be '151' for beam axle cars and 1302 models and '153' for 1303 vehicles. All cabriolet models produced from 1971 were of the Super Beetle variety.
Buying a VW Beetle Project?
If you are purchasing a Beetle project, be aware of missing items such as trim and interior parts which could be expensive to replace should you wish to return the vehicle to how VW originally built it. The earlier the vehicle, especially with cabriolets, the more expensive and harder to find that elusive part will be.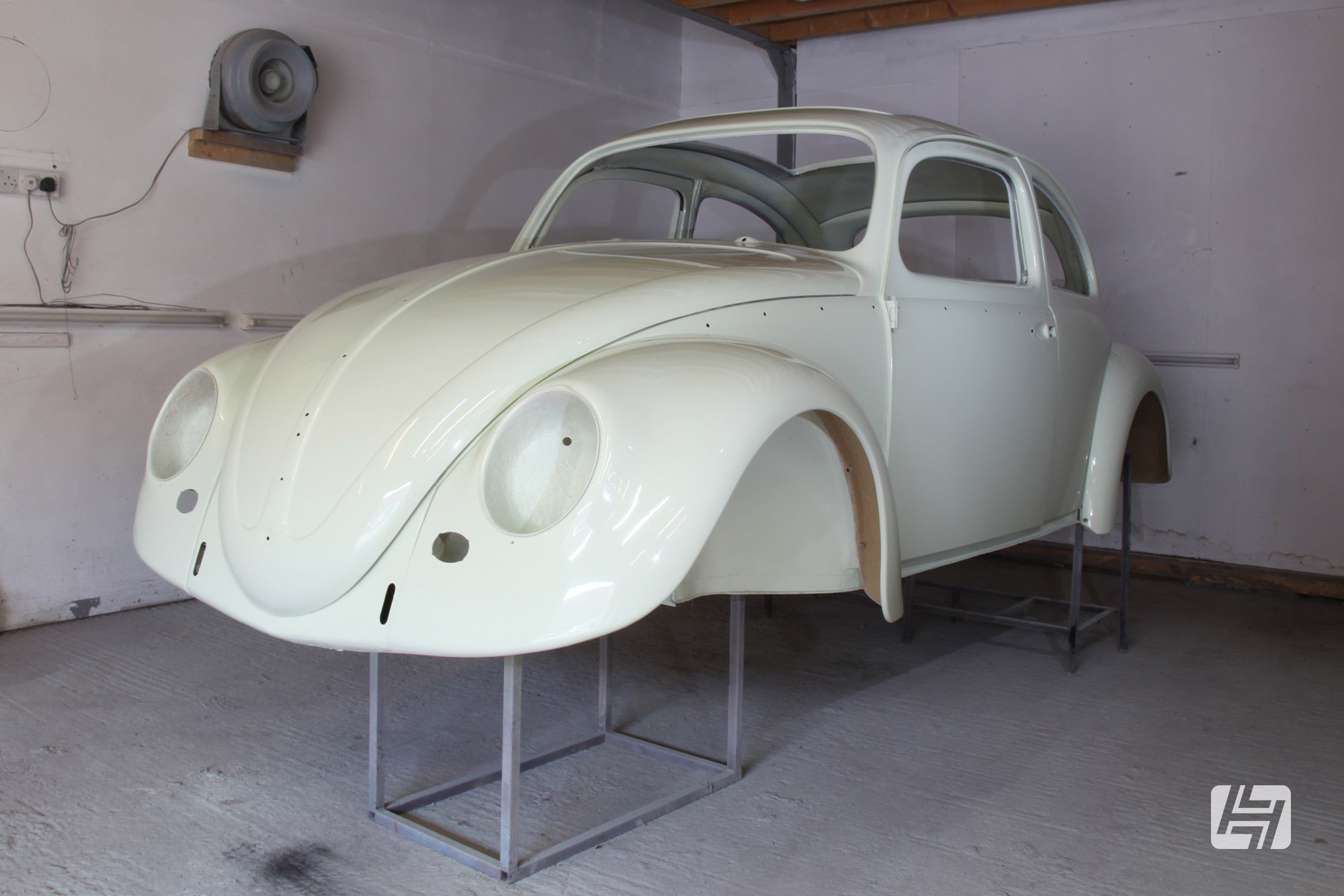 If the vehicle has been customised consider how safely something might have been done. It might sport a 'sick' stance, but if that is at the expense of running shock absorbers or scraping the tyres against the wings it won't be sustainable (or legal) for very long, nor will the driving experience be particularly pleasant.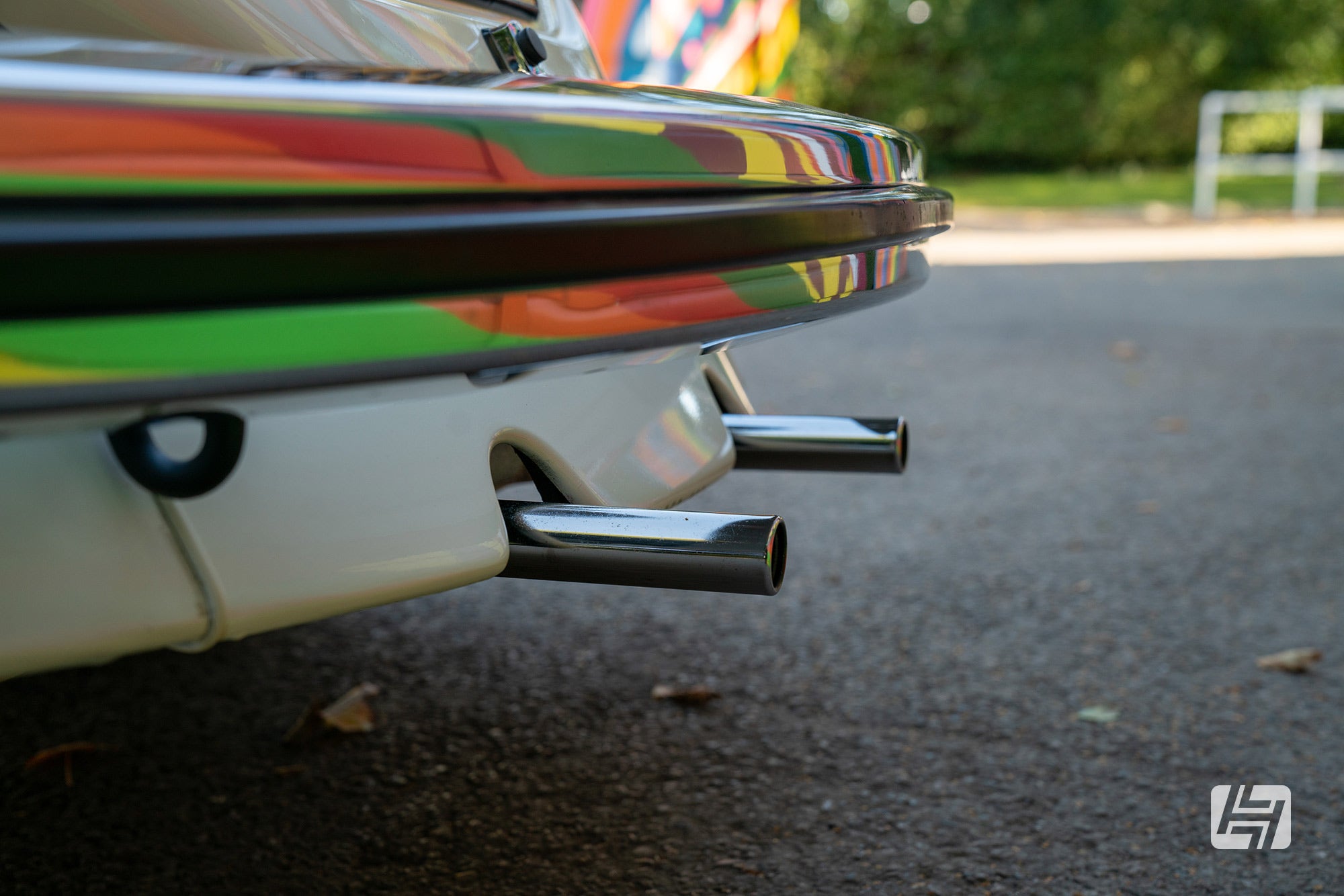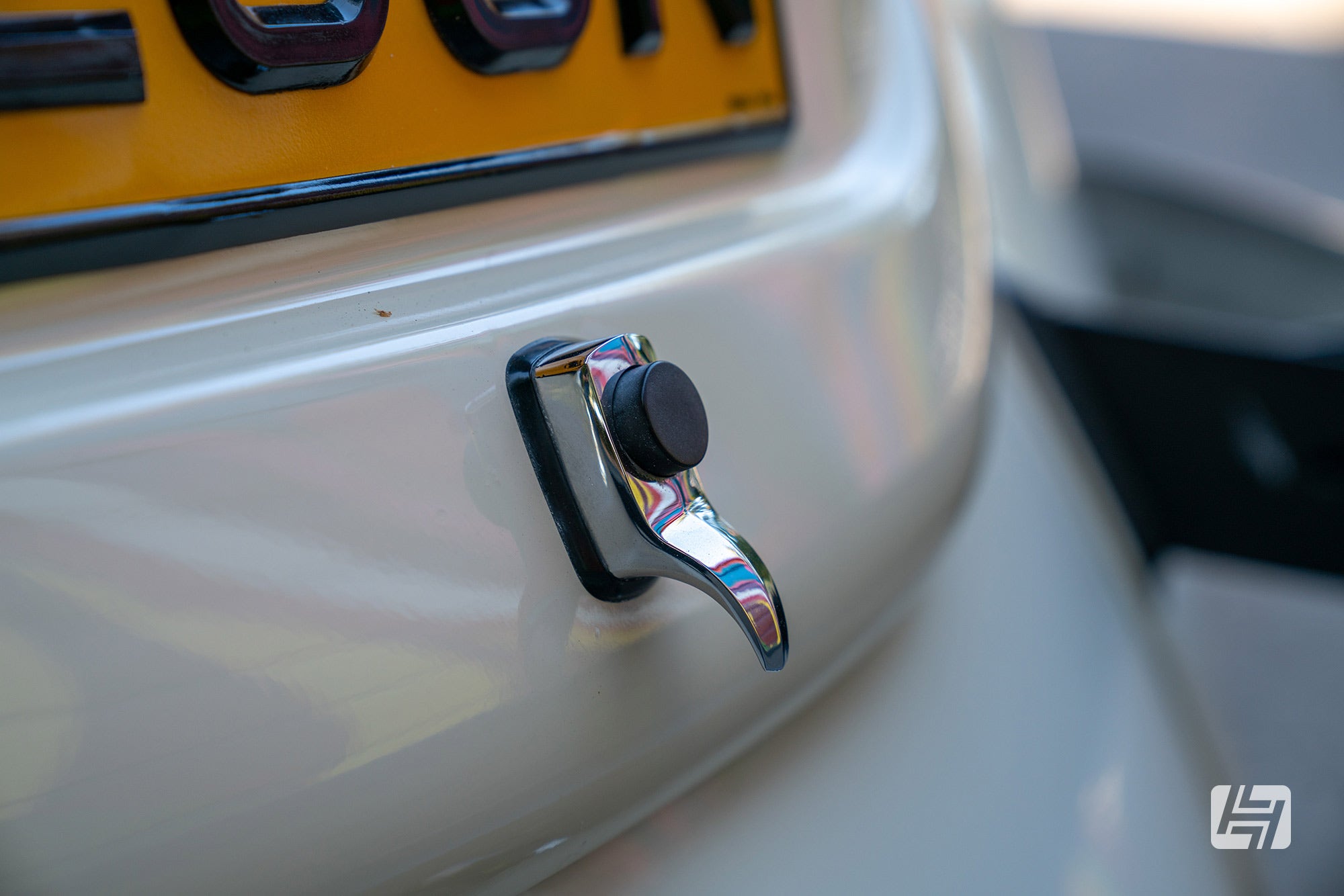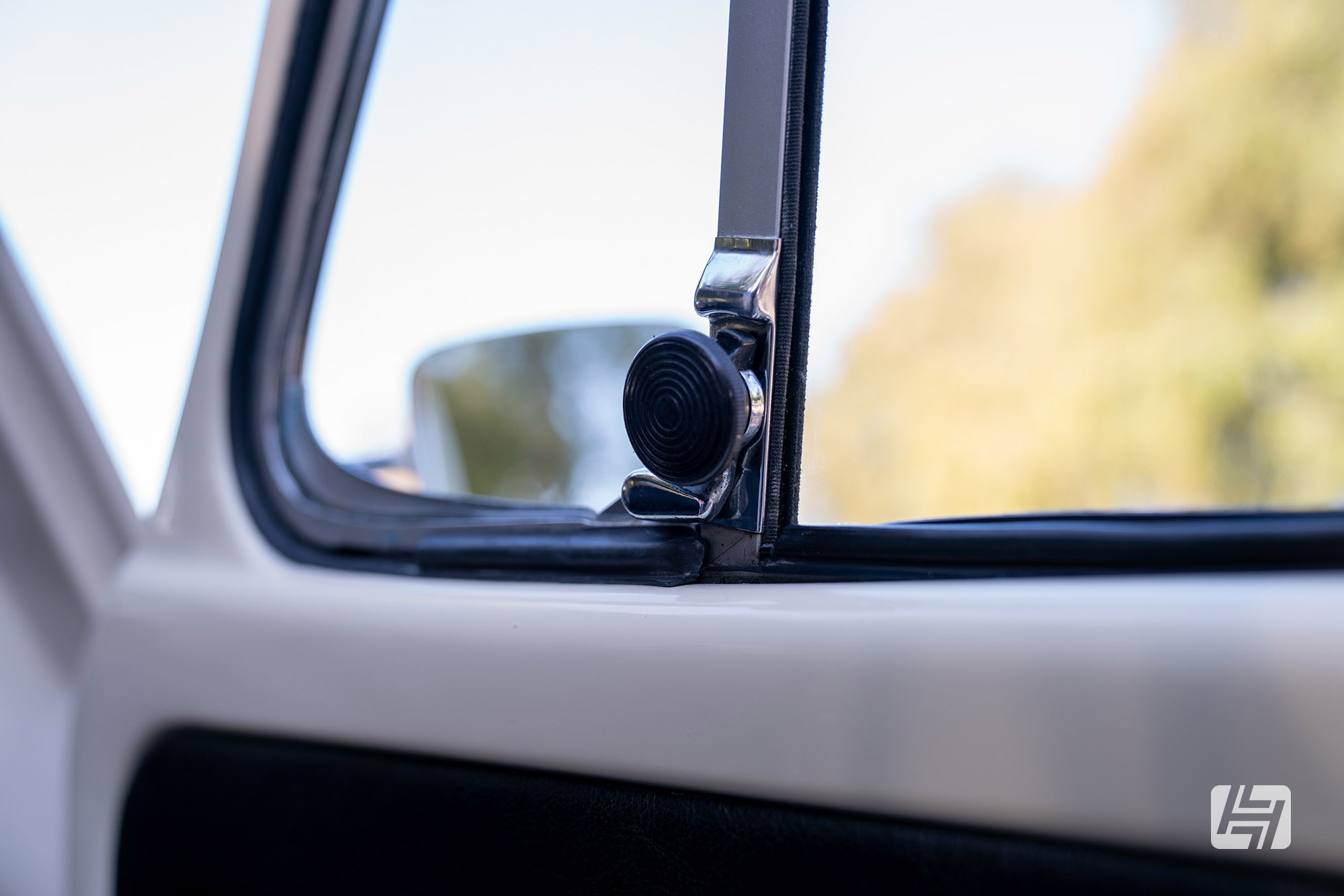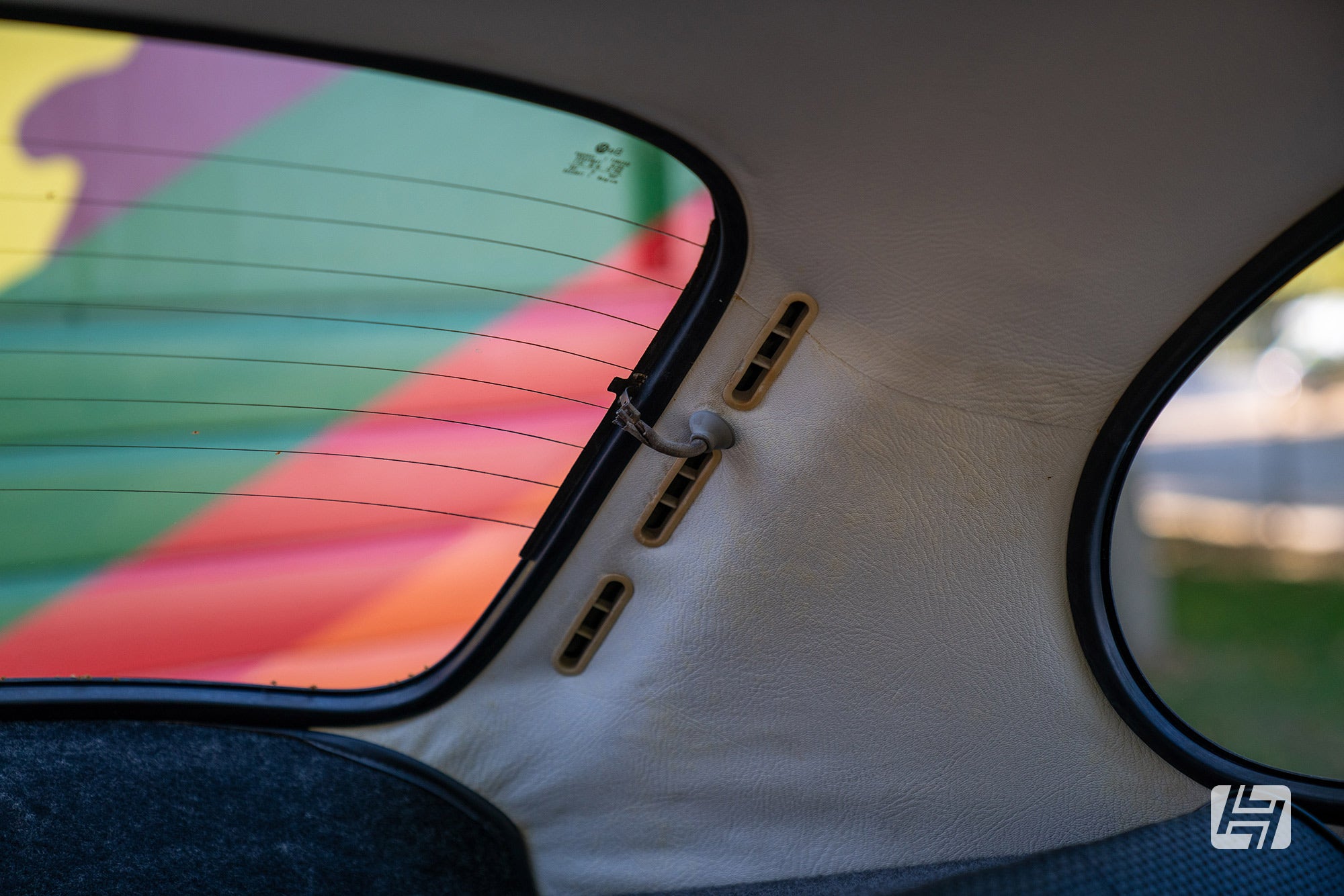 Tax and MOT Exempt VW Beetles
In the UK most VW Beetles are now free from road tax and all but the latest German or Mexican made are also eligible for MOT exemption too. Be wary of purchasing a VW Beetle that hasn't been checked over in the past 12 months by a suitable professional. Whilst the majority of enthusiasts have chosen to still get an annual check over for roadworthiness, some could use this loophole to let the maintenance on their classic slip.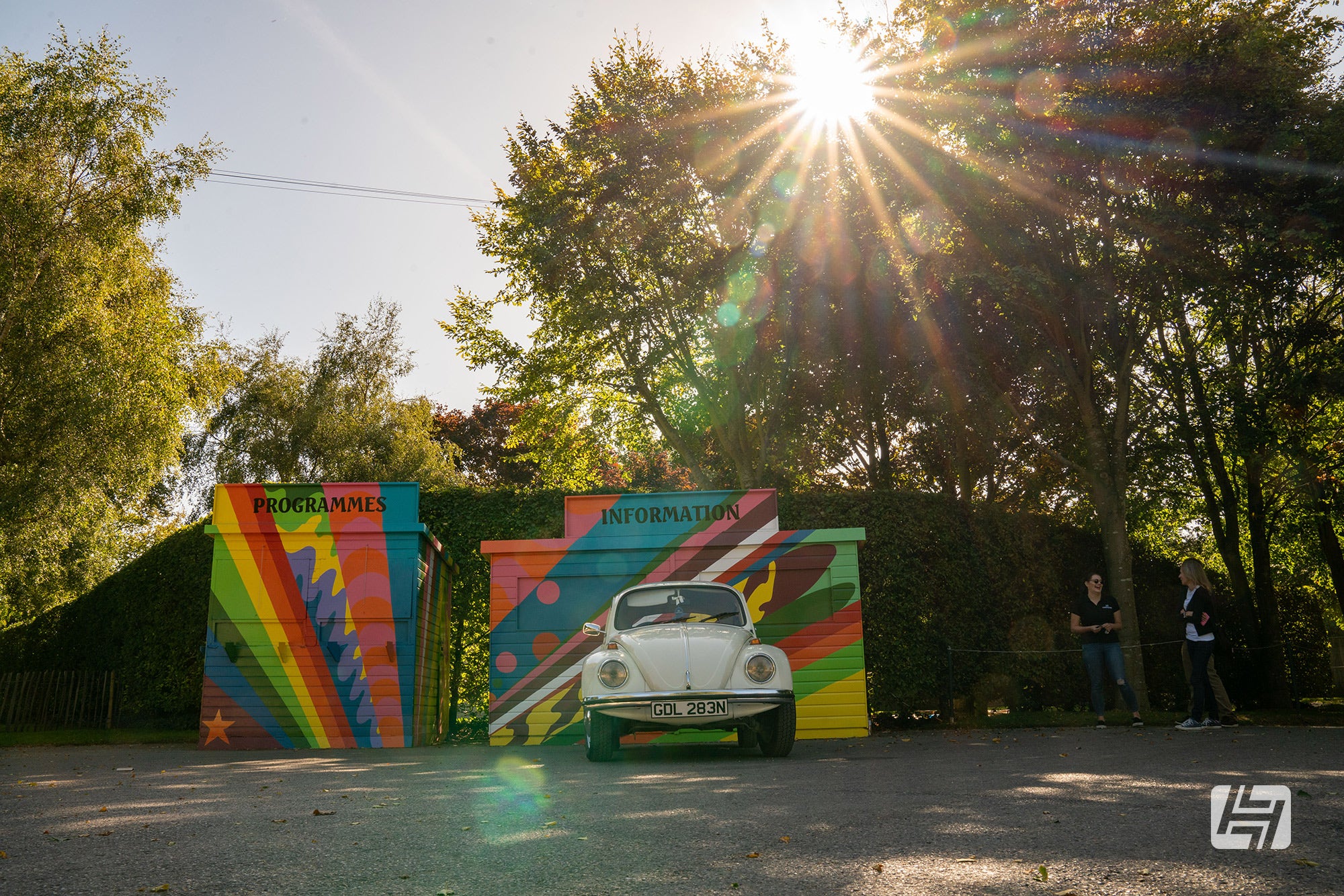 What should you pay for a VW Beetle?
Beetles are no longer a 'cheap first car' but they are the most cost-effective entry into the aircooled VW scene. The cheapest options are typically 1303s and late 1970s vehicles. Mexican imports are generally considered the least sought after, and thus represent great value. If you are looking for a roadworthy VW Beetle set aside at least £4000, if not more. Take into account what season it is - classic cars tend to become cheaper the further away from summer you get, and there are always a few bargains to be had in the weeks before Christmas!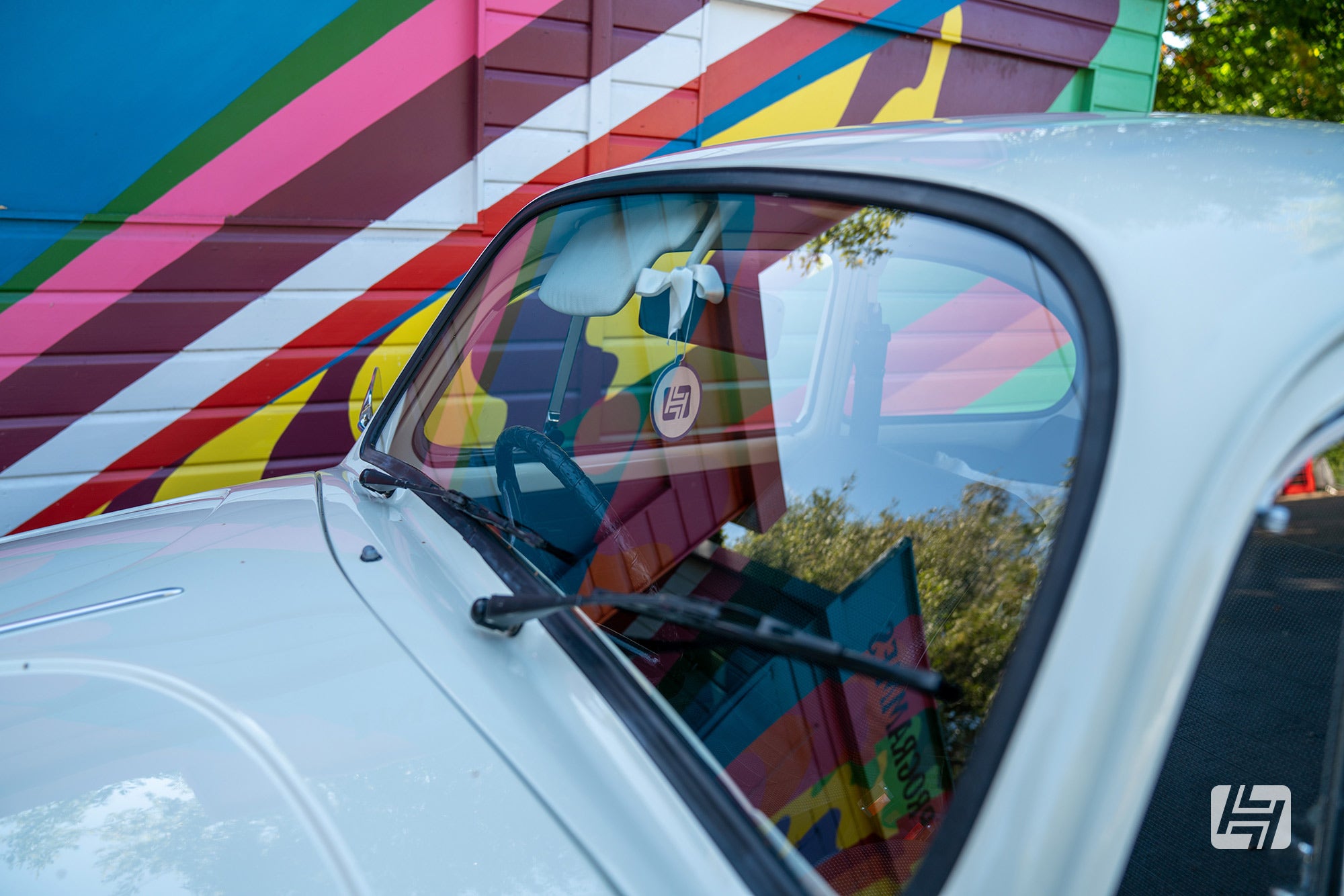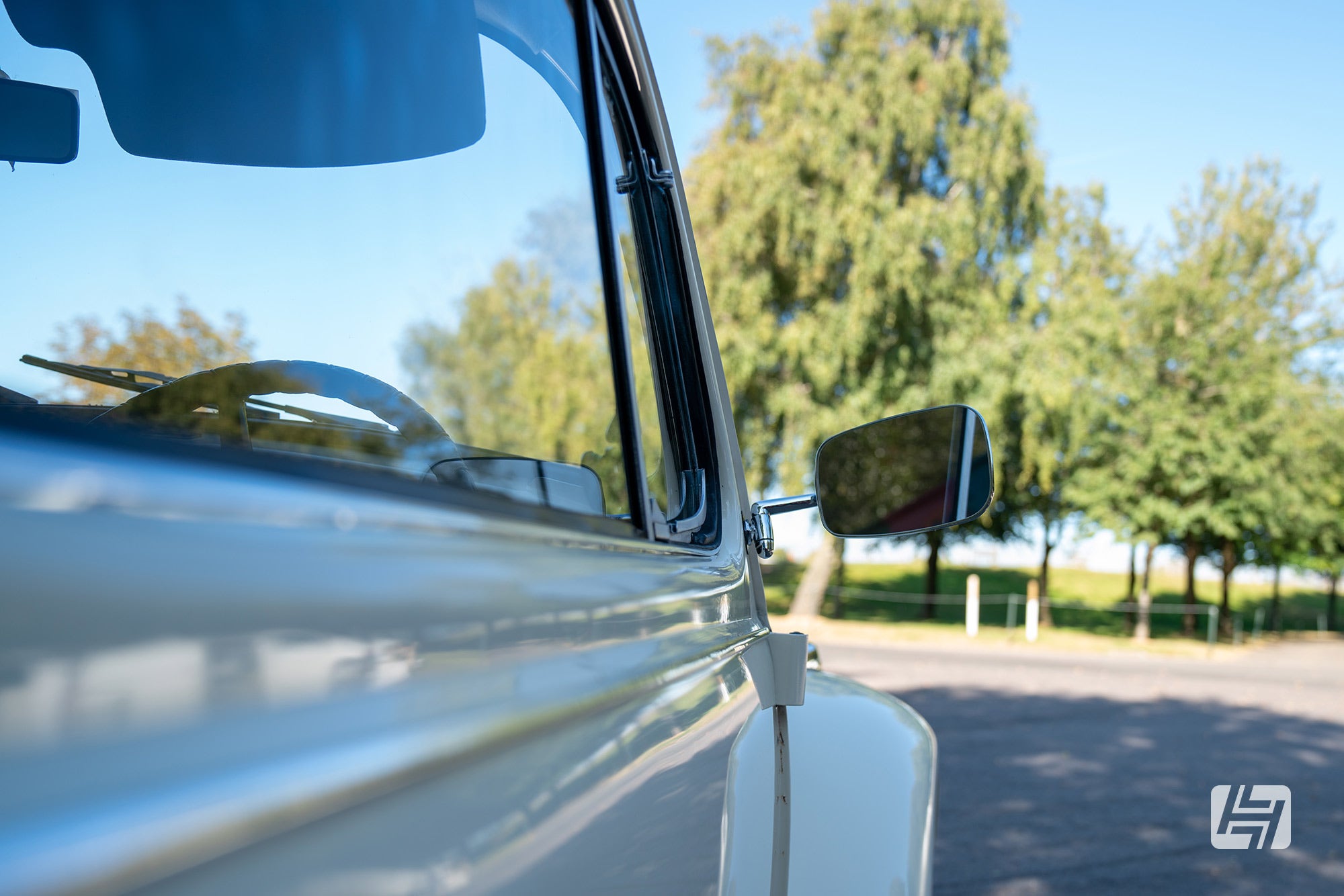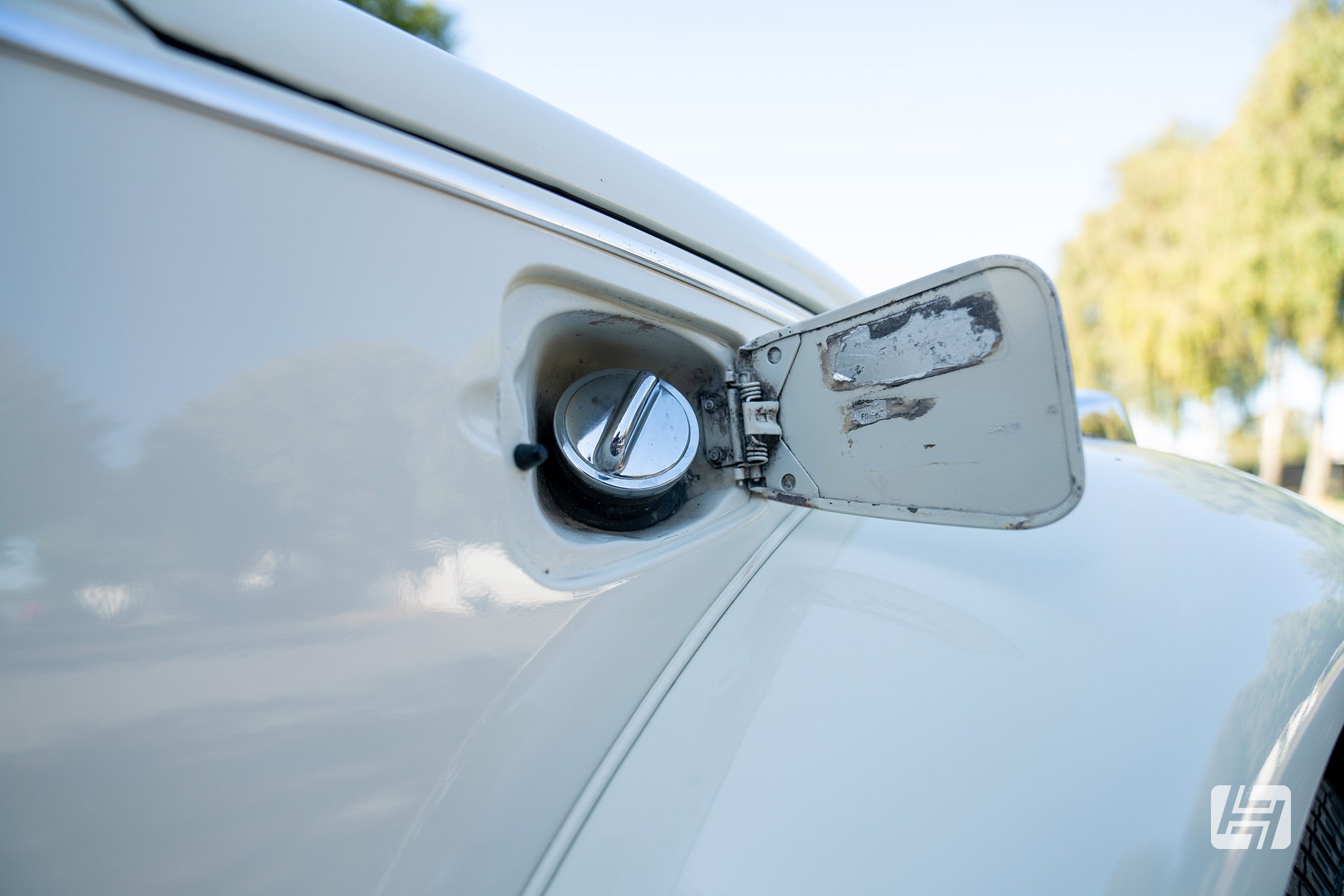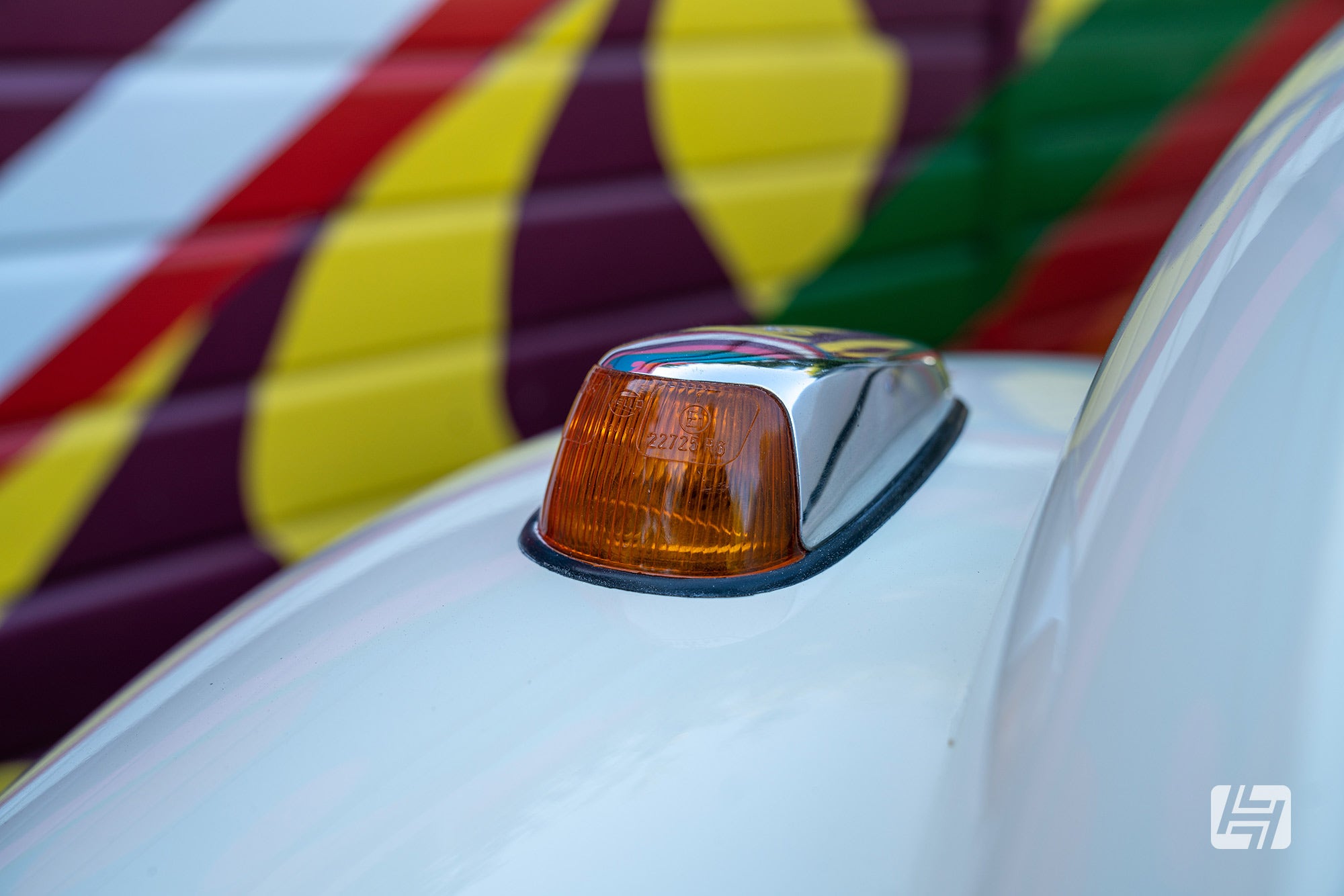 Pre 67 cars command a premium for sloping lights and 'wide 5' wheels, and small window pre-64 models even more so. Putting a value on these is very tricky and can be anywhere between £5k and £25k depending on the level of restoration or originality. Expect to shell out close to £10,000 for the rattiest of Oval windows and more than double that if you want a Split Window you can drive away with confidence. LHD will be a little cheaper than RHD here in the UK, especially if the car has a decent history to back it up. Original 'rag top' and sunroof cars will require you to spend some more and regardless of age, a Cabriolet model could cost you up to 50% more.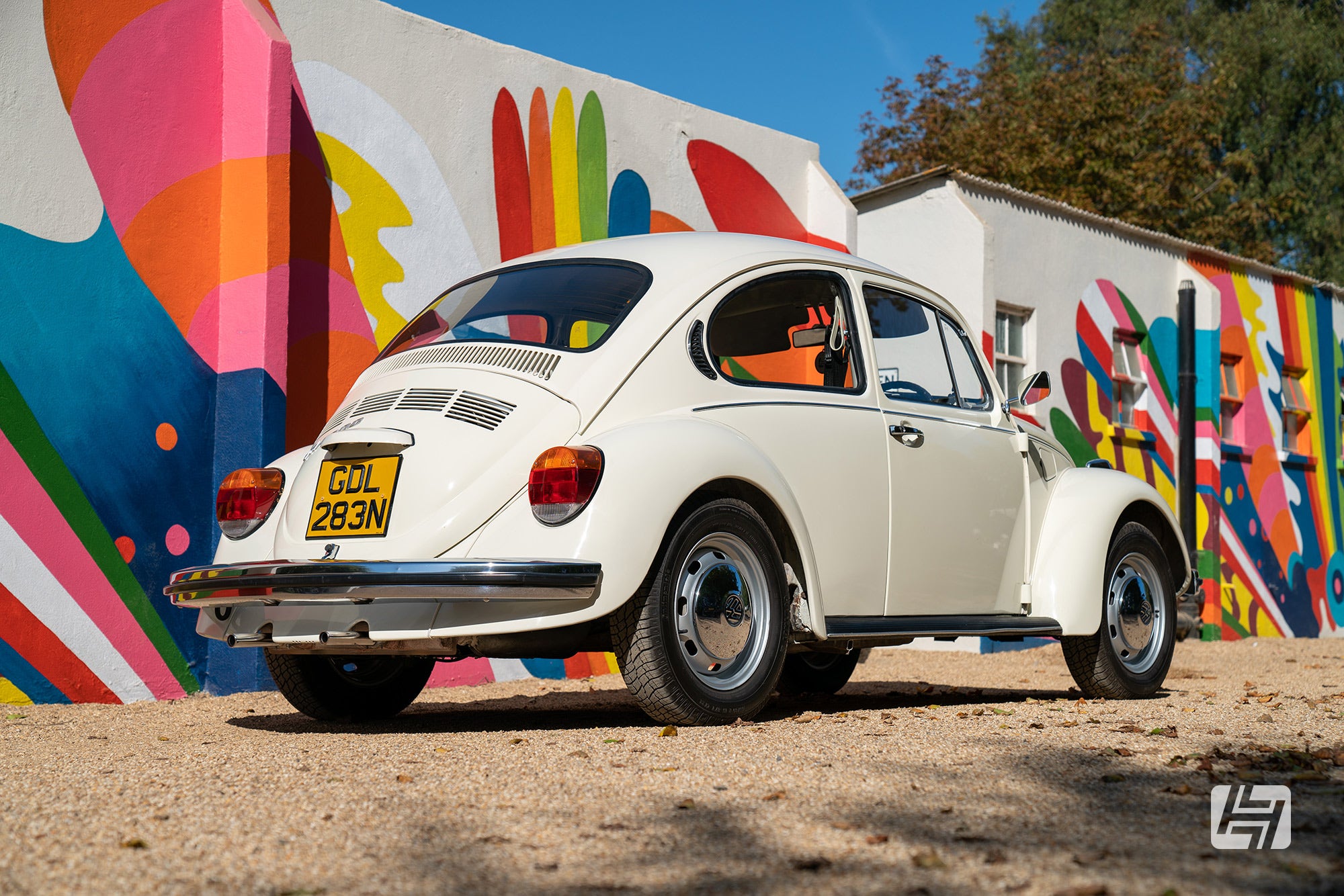 Should you buy a VW Beetle?
We'd say yes, but we are slightly biased. Take your rose-tinted glasses off, remember its an old car and consider what you are going to do with it after the show season has finished, with regards to storage or using it all year round. Buy the best you can and be dubious if something is too cheap, watch out for ambitious adverts selling it as a few weekends work and if at all possible take a friend with you who has worked on one before when it comes to viewing the said vehicle. Hopefully, with all that in mind you'll buy a VW Beetle you are happy with, know all about and will last you well. Send us a pic, we'd love to see what you get #driveheritage. Andy