Cycling is one of the most popular past times and with the help of the right vehicle, it can become even more accessible, and even more fun. We've got some top cycling tips from VW Transporter owners to share with you to help you get the most out of your pedal-powered hobby.
Keeping your bike secure
One of the real benefits of owning a Transporter is the opportunity to store your bicycles inside. Whilst perfectly good roof racks and rear carriers exist, when you have a bike that is worth a tidy sum you really don't want it out in the open should you have to stop off somewhere on the way.
Keen rider and Heritage Goods In Supervisor Dean shared his thoughts. "Roof racks or tow bar racks lack security but are also not always rated for the weight of modern e-bikes, which weigh almost twice a regular bike (24kg) and are a bit heavy to get up on the roof anyway. With a tendency to howl in the wind on the roof and drop mud all over the car, they just feel too vulnerable on a tow bar mount as the bikes can be wider than the car. The van means I can go to a bike park with both bikes (e-bike and regular), do a lap on one then go get the other bike knowing it's safe in the van. I didn't even like stopping for petrol when I had my bike on a boot rack for fear of seeing someone riding off with my very precious MTB."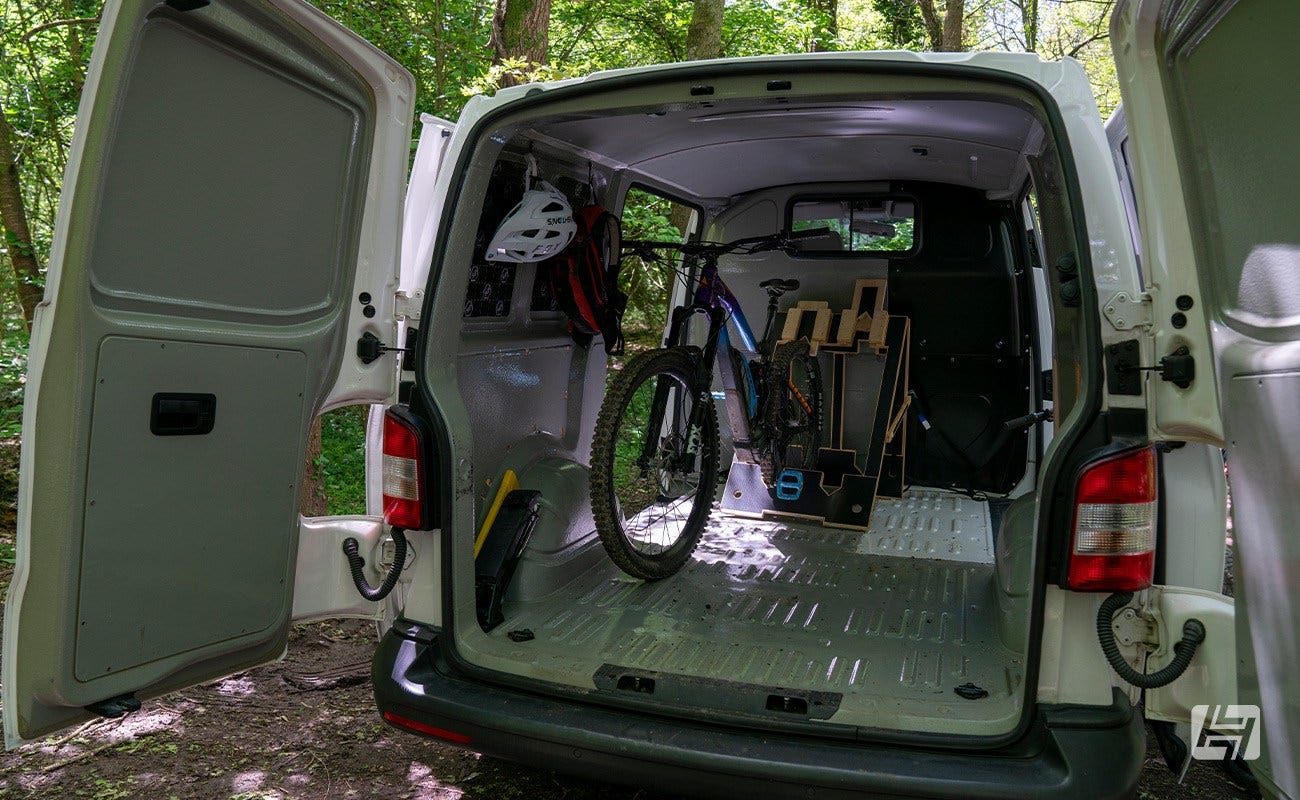 A changing room on wheels
Regardless of whether your cycling preference involves skin-tight lycra or baggier shorts and a jersey, you will probably want to freshen up and get changed afterwards, especially if the weather has been poor, or you're covered in dirt! The luxury of a large load space, even if your Transporter isn't converted to a camper, can offer the opportunity to stand up to a certain degree, depending on your height and roof preference.
If you have windows fitted all round, you may like to fit a set of curtains to offer some additional privacy whilst you are changing, or perhaps catching a few minutes sleep before driving home.
Where to put wet and muddy cycling stuff?
If you have had the pleasure of a ride in the rain or been splashing through muddy puddles in search of a thrill, the chances are you won't want to spoil the interior of your vehicle when it comes to home time. A little bit of preparation goes a long way, as Tim, Heritage Returns Supervisor explains.
"I don't need anything fancy to go riding, and I work very much on a budget. A large piece of old cardboard goes on the floor to keep any mud or water off my carpet once I've loaded my bike in and when I'm done with it, it gets recycled. A simple bin liner or large carrier bag will suffice to keep my muddy kit from spoiling the seats until we make it back home to the washing machine.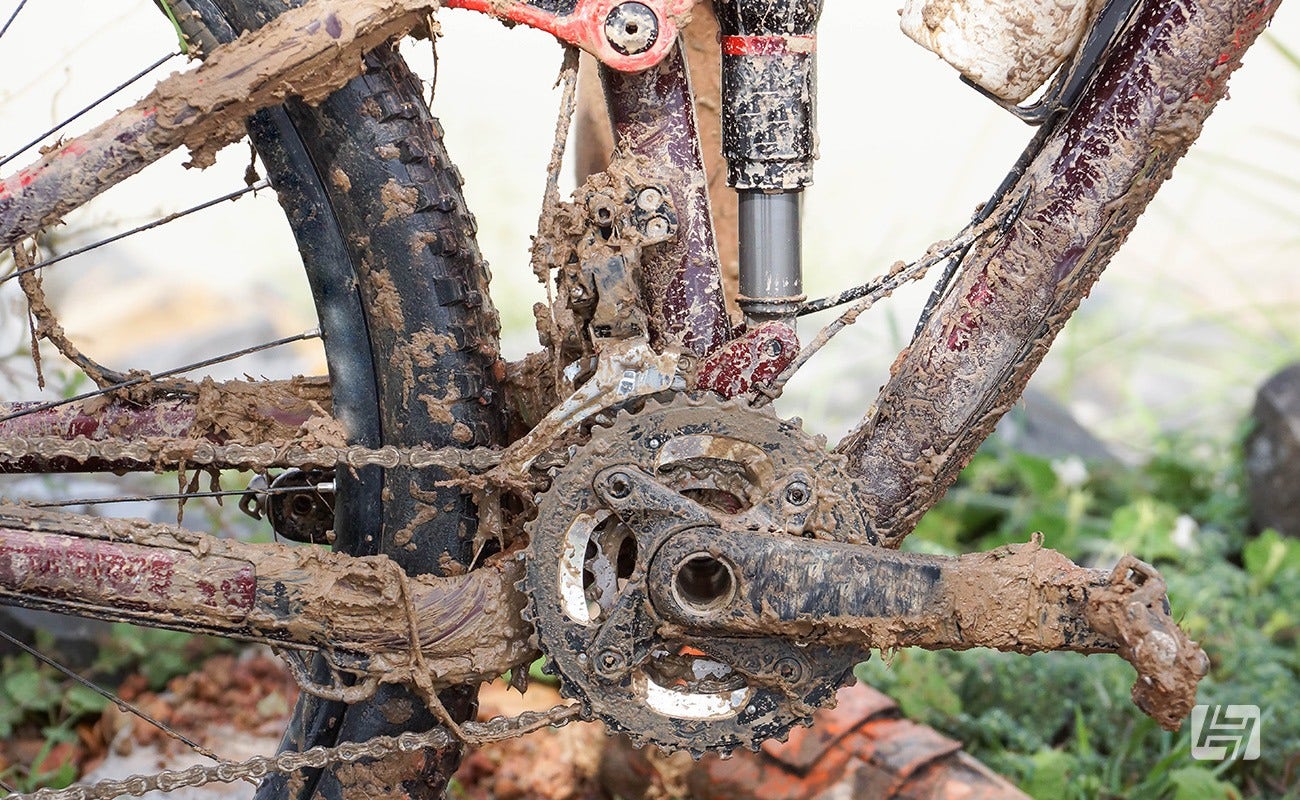 The right tool for the job
Fortunately, the average bike is a bit more simple than a car or campervan, making DIY maintenance something that's relatively easy at the side of the road. A small bag of tools (spanners, Allen keys, tyre levers, etc) along with a couple of spare inner tubes and a decent pump are all essential items to pack. If you don't fancy a long walk home, popping a multi-tool, a spare tube, and a CO2 canister in your rucksack is also advisable.
Safety in numbers
Sadly it's not just your bike gear that is at the mercy of thieves. Whilst you are out riding there might be someone giving your van the eye. We'd suggest choosing a busy car park over a tucked away lay-by, and ensuring nothing of value is left on display. If you have had to use an external bike rack perhaps even hide it in the vehicle to give less of an indication as to the purpose of your visit, or how long you might be away.
A discreet safe for wallets and keys is a sensible upgrade, as is a visual deterrent such as the Safe-T-Pedal or a steering wheel lock.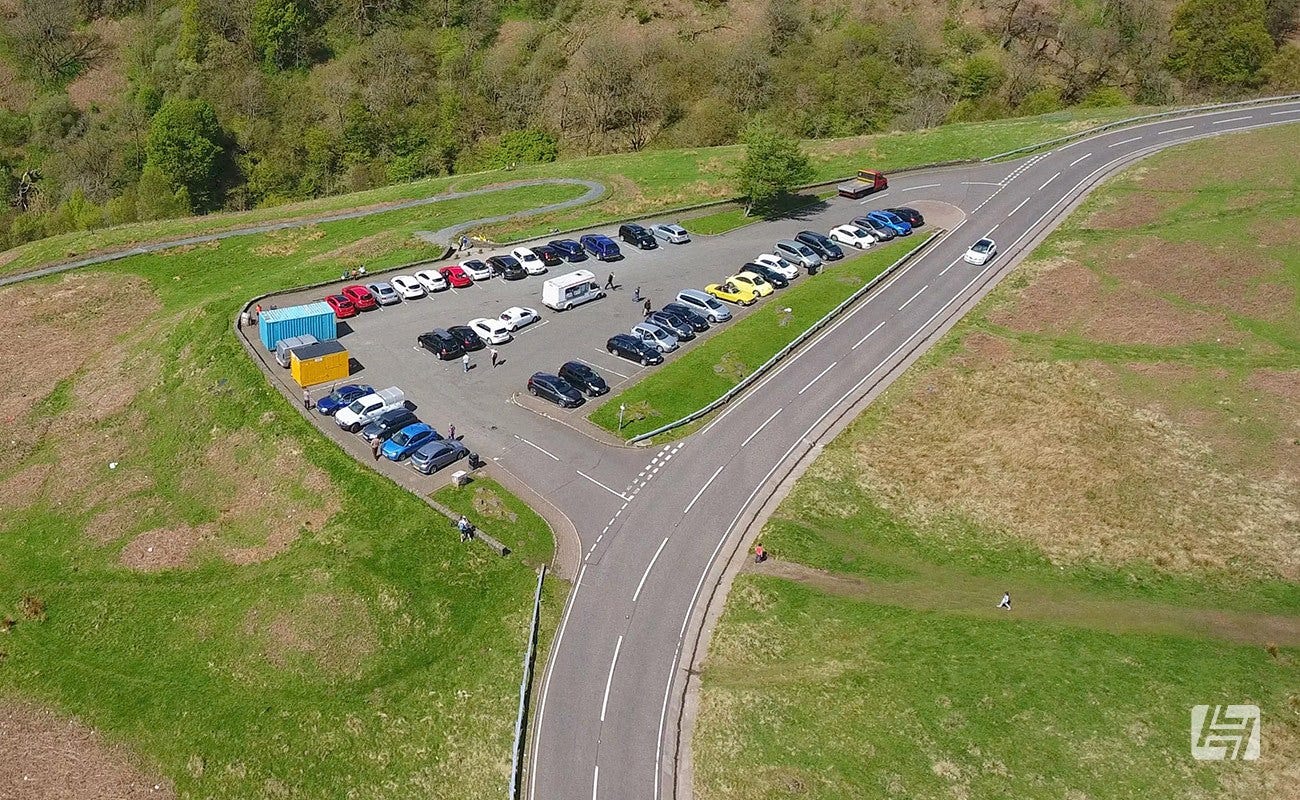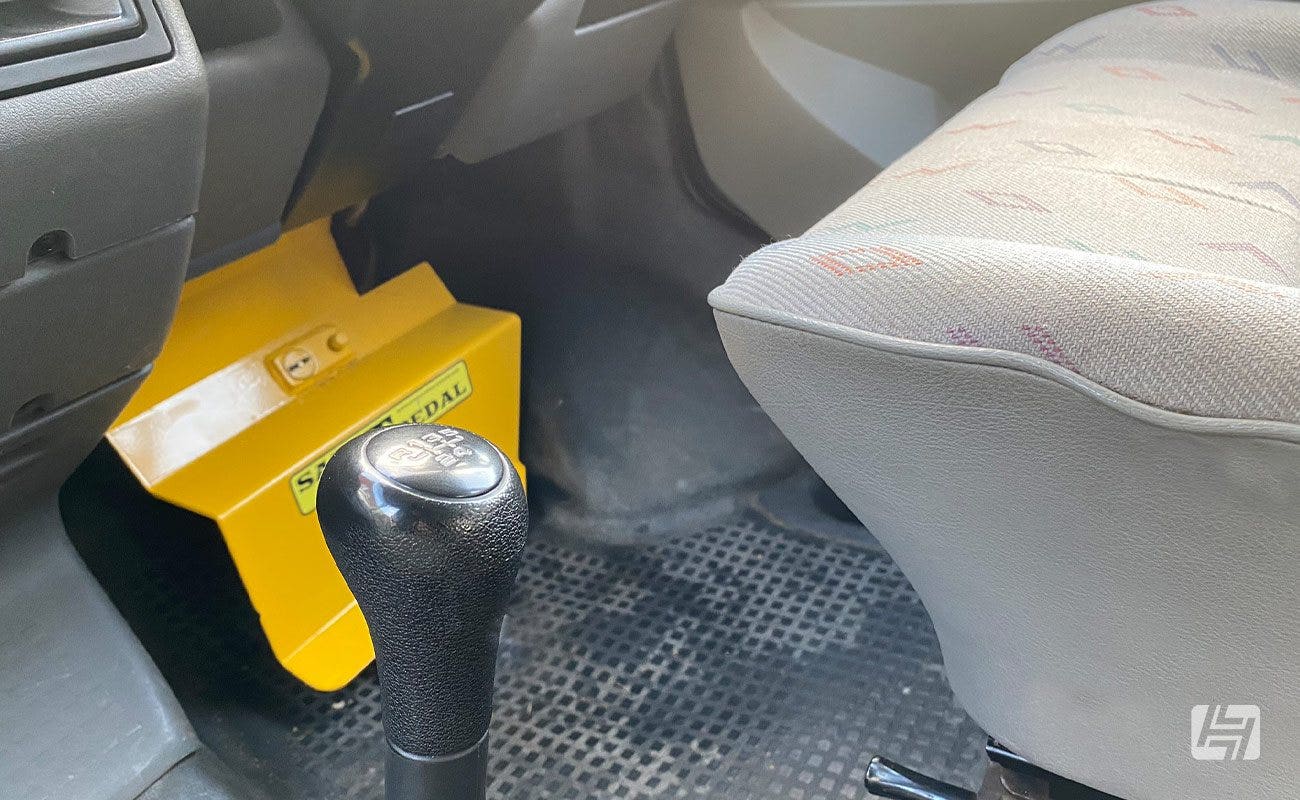 A well earnt drink
If you've spent a bit of time adding some camping refinement to your Transporter then you'll have cold milk in the fridge and a stove to boil up a kettle on. If you are running a little more lean when it comes to luxuries, a simple thermos flask and a stylish campervcan cool bag will do a similar job.
Don't forget to pack a couple of camping chairs too, unless you fancy spending your post-ride snack time perched on the side doorstep, or the rear threshold cover.