Searching for a spot of styling inspiration for your latest VW project? Whether you are working on an air-cooled classic or a modern campervan there are plenty of ideas to be had here. We've highlighted our top 15 classic VW styles to help get you in the mood for a makeover.
1. Original
There will be many who say that Volkswagen knows best. Whether it's an oval window Beetle, a Golf GTI or a VW T4 Caravelle, a lot of money would have been spent designing the car and some might suggest that should be respected and restored accordingly. Whether you stick or twist with regards to the styling is up to you, but I personally think it would be a shame if every example, of every Volkswagen ever made, was modified or re-styled so there would be nothing standard left to compare it to. Check out our feature on VW Beetle number 20 here.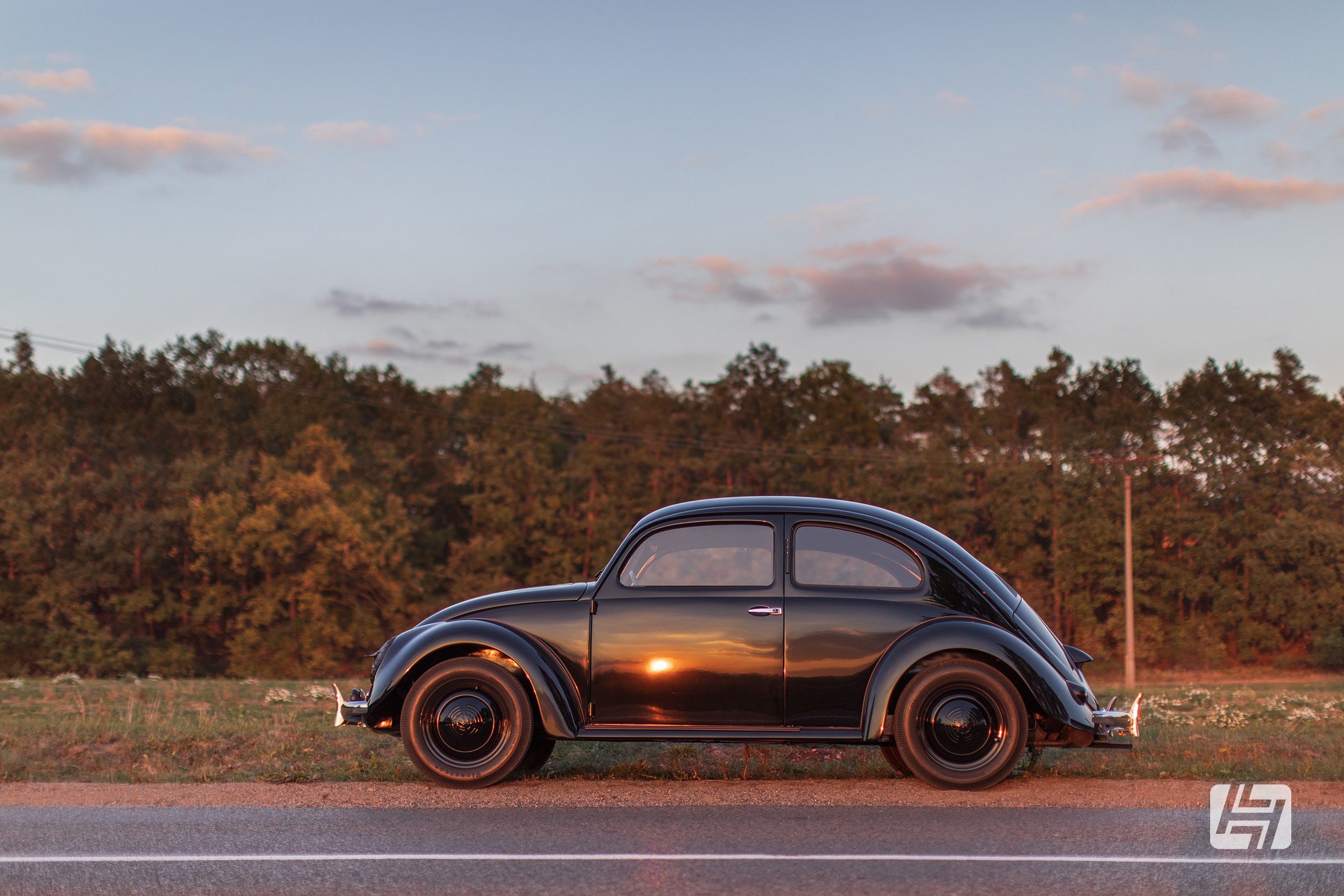 2. OEM+
A style that is largely practiced in the watercooled VW scene, but the principles can be found across all ages and models of VW vehicles. OEM stands for Original Equipment Manufacturer, and this style relies on the retrofitting of other original equipment VW parts that may or may not have been destined for your vehicle initially but still hail from the VW or a VW Group factory. Externally the car will look in keeping with the dealership brochure but is likely to feature suspension upgrades and possibly a more modern engine conversion under the bonnet. BBS wheels are a well-trodden path when it comes to OEM+ although there is also a trend for up-sizing OEM alloys and turning those into split rims too.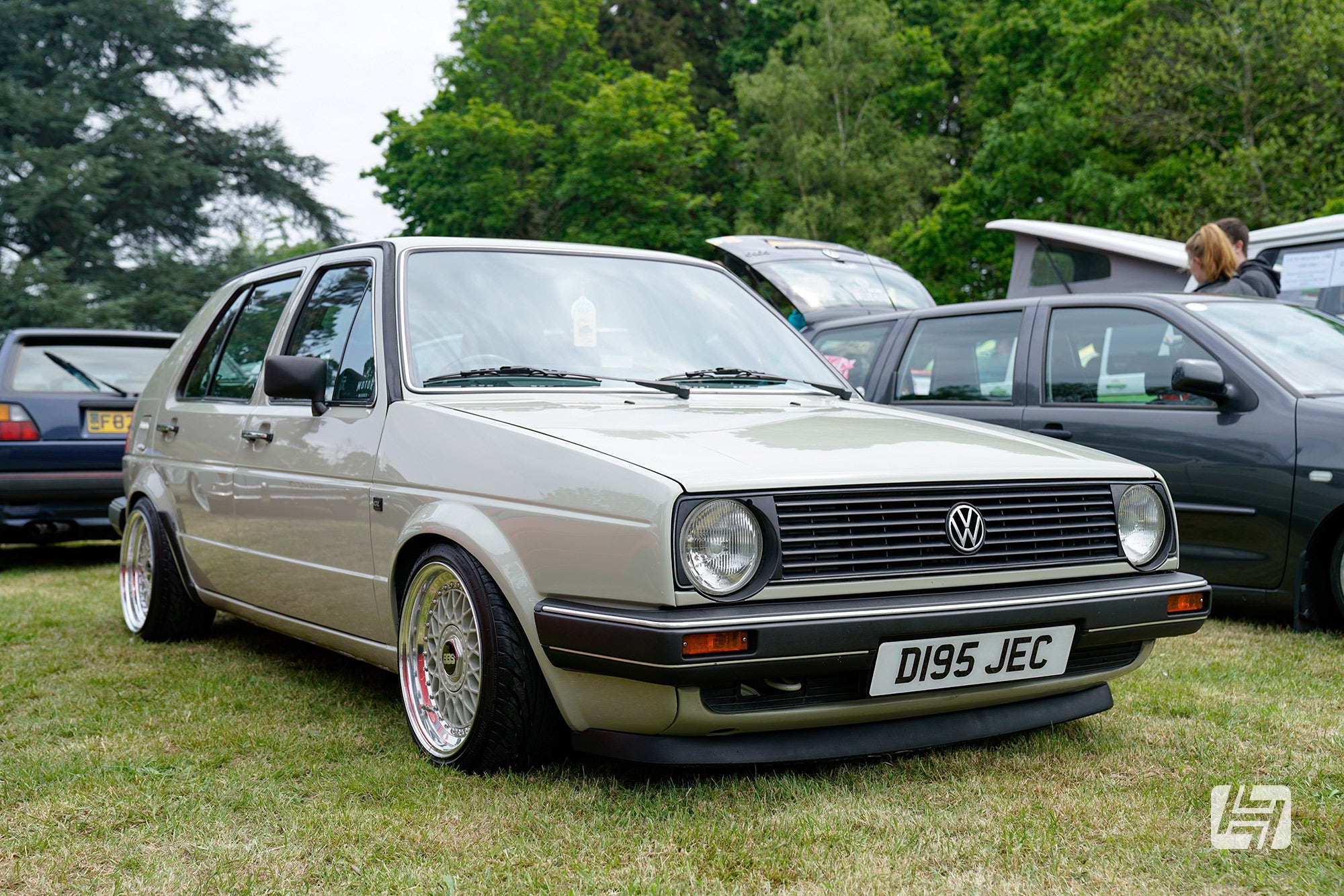 3. Cal Look
Books have been written on the history of the California Look, so to try and summarise in a paragraph or two will be tricky, but here it goes. Applied mainly to Beetles, although the recipe works just as well on Ghias and Buses it is performance led focussing on a nose-down stance with smaller tyres at the front and big wide tyres at the rear. Body trim is often discarded or de-chromed, one-piece windows fitted and lightweight t-bars rather than bumpers installed. Alloy wheels are chosen for their weight saving over original steels with the magnesium BRM wheel a firm favourite. The style started on the roads and then later drag strips in the mid-sixties, but the label wasn't officially attached until the now-legendary 1975 Hot VWs magazine went to print with Greg Aronson's white Beetle being inspected by Highway Patrol on the cover. Watch our interview with multiple Cal Look book author and Volksworld founder Keith Seume, where we talk about the growth of Cal Look amongst many other things.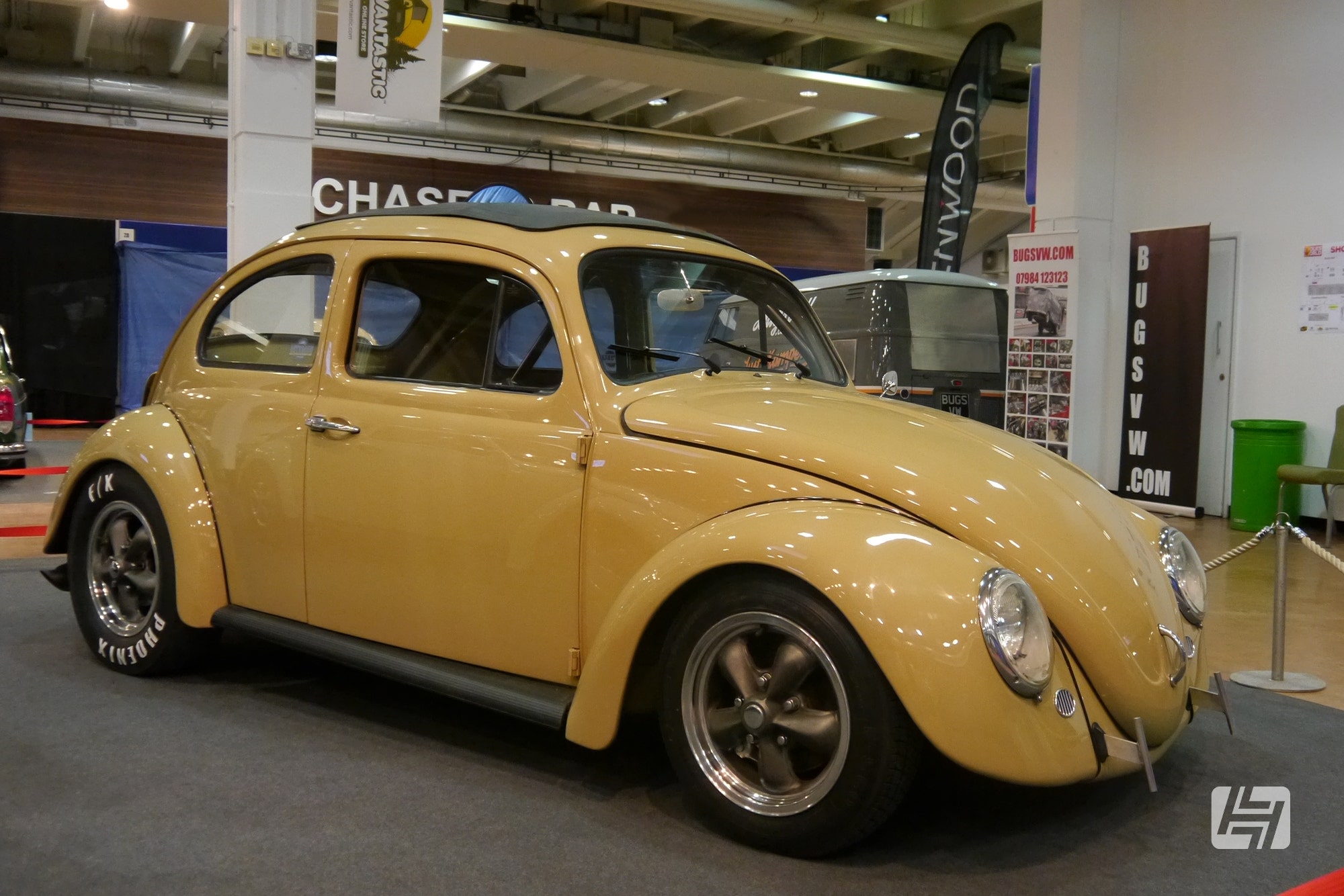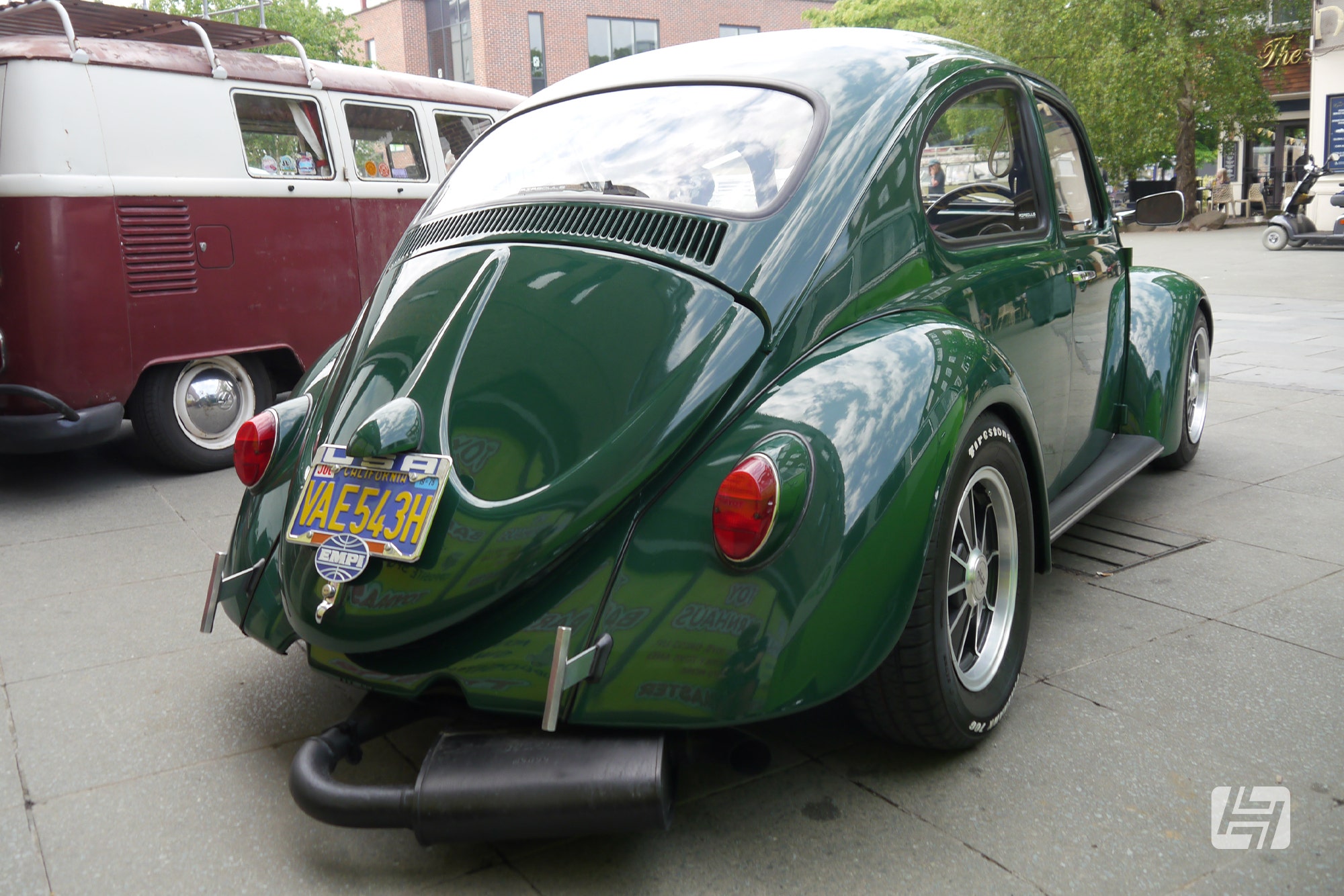 4. Resto Cal
More inspired by the surf culture of the West Coast than the race tracks, Resto Cal fuses finely finished aircooled Volkswagens with a host of custom touches. Ride height is typically low all around but chrome and accessories like VW roof racks are far more commonplace than on the Cal Look cars. This is about style rather than speed.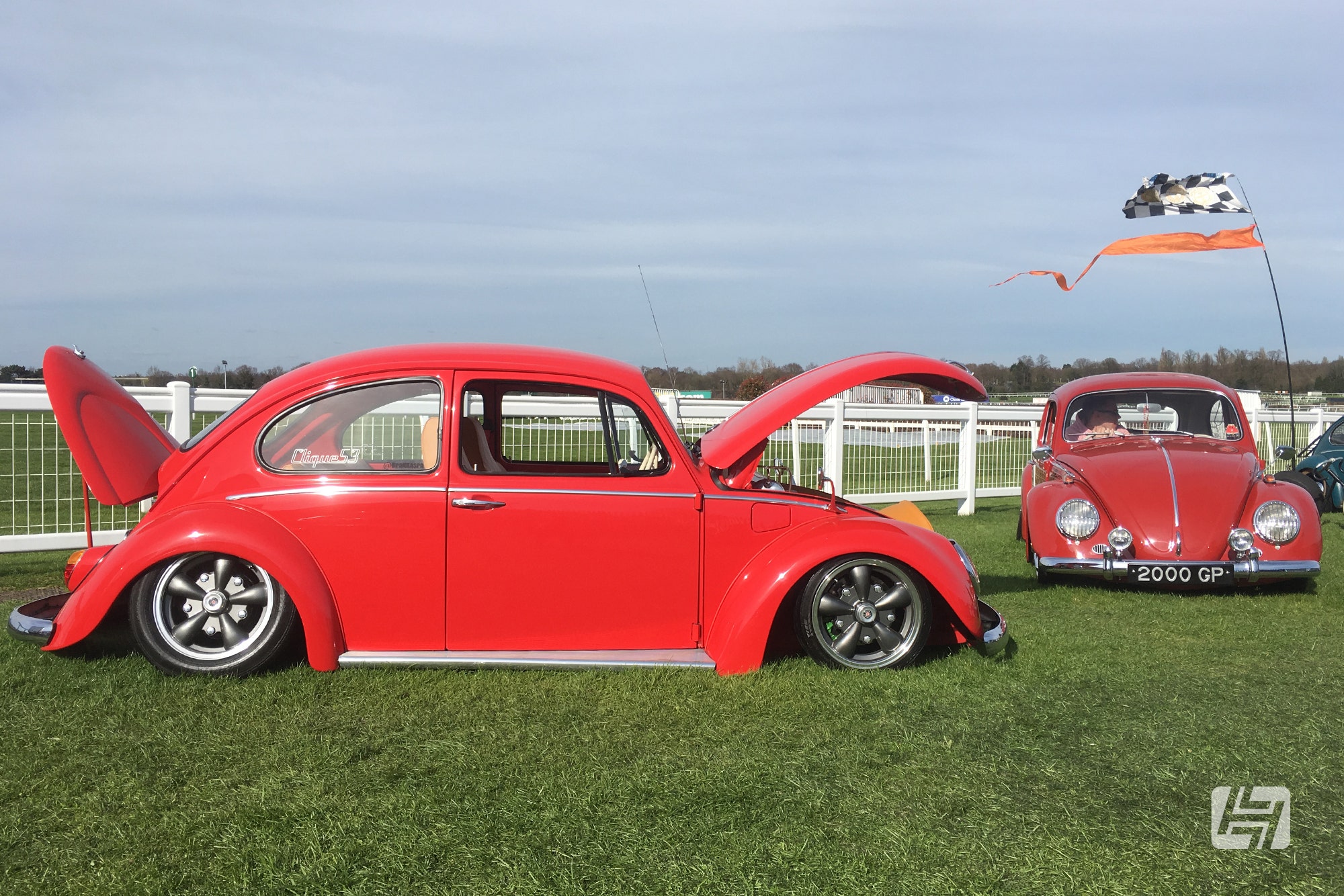 5. Nu-Wave / Back to '89
If you read aircooled VW magazines you'll have no doubt heard the term 'back to '89' or B289 as it's sometimes abbreviated. There is a renaissance at the moment with enthusiasts who were in the VW scene in the late eighties reliving their youth and reaching for the bright paints and body filler to create something cool to show their kids. Inspired by custom car culture, the UK VW scene became renowned for wild graphics, chrome tinware, slammed suspension, and even lairy interiors to match your Bermuda shorts. It was all about building something different with trick touches like hidden carbs, smoothed seams, suicide doors, and frenched lights not to mention Targa tops. What is not to love? And now it's making a comeback! Watch our interview with Heritage CEO Barney Dines, who talks about the early days of the UK VW scene including having his car on the cover of Volksworld.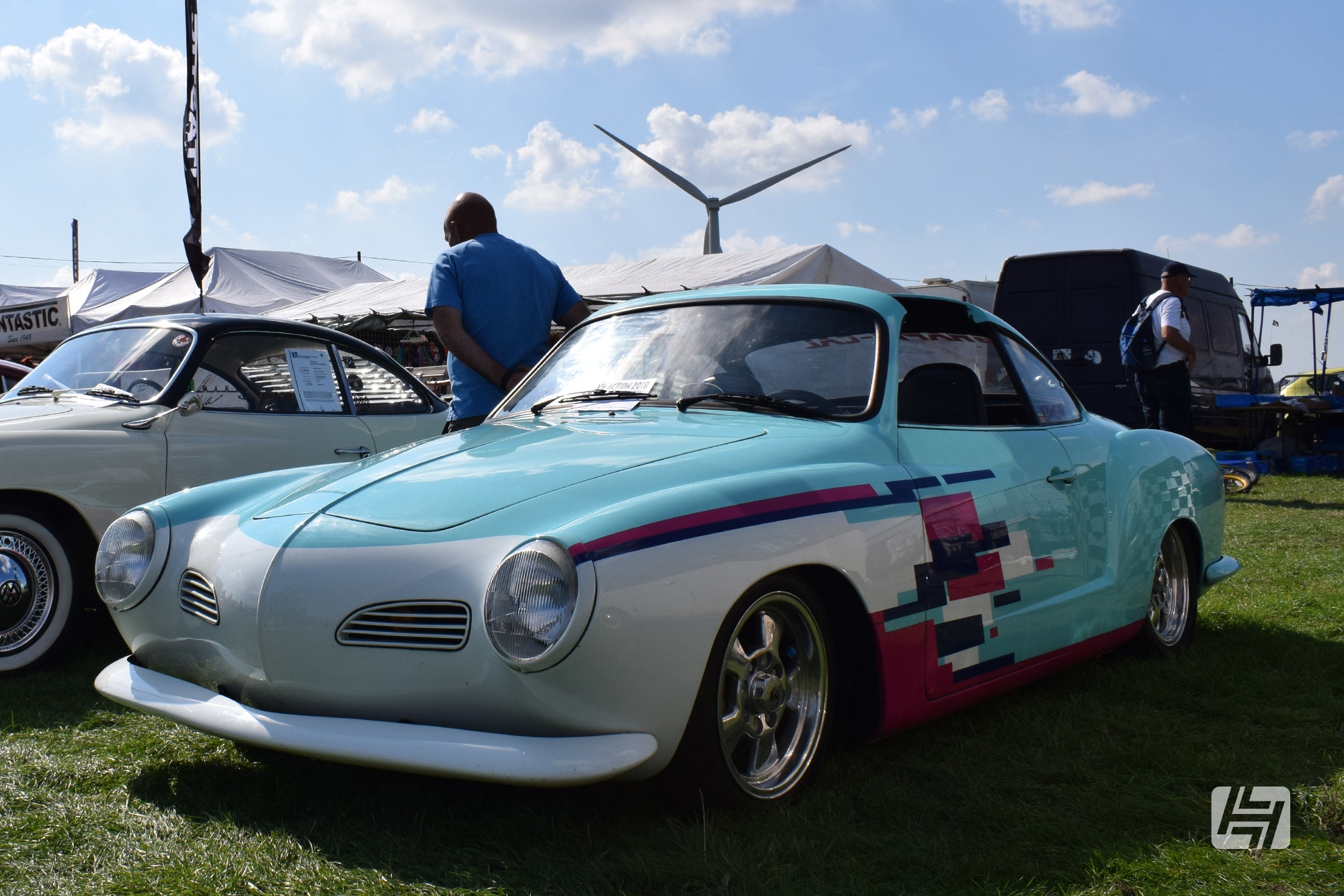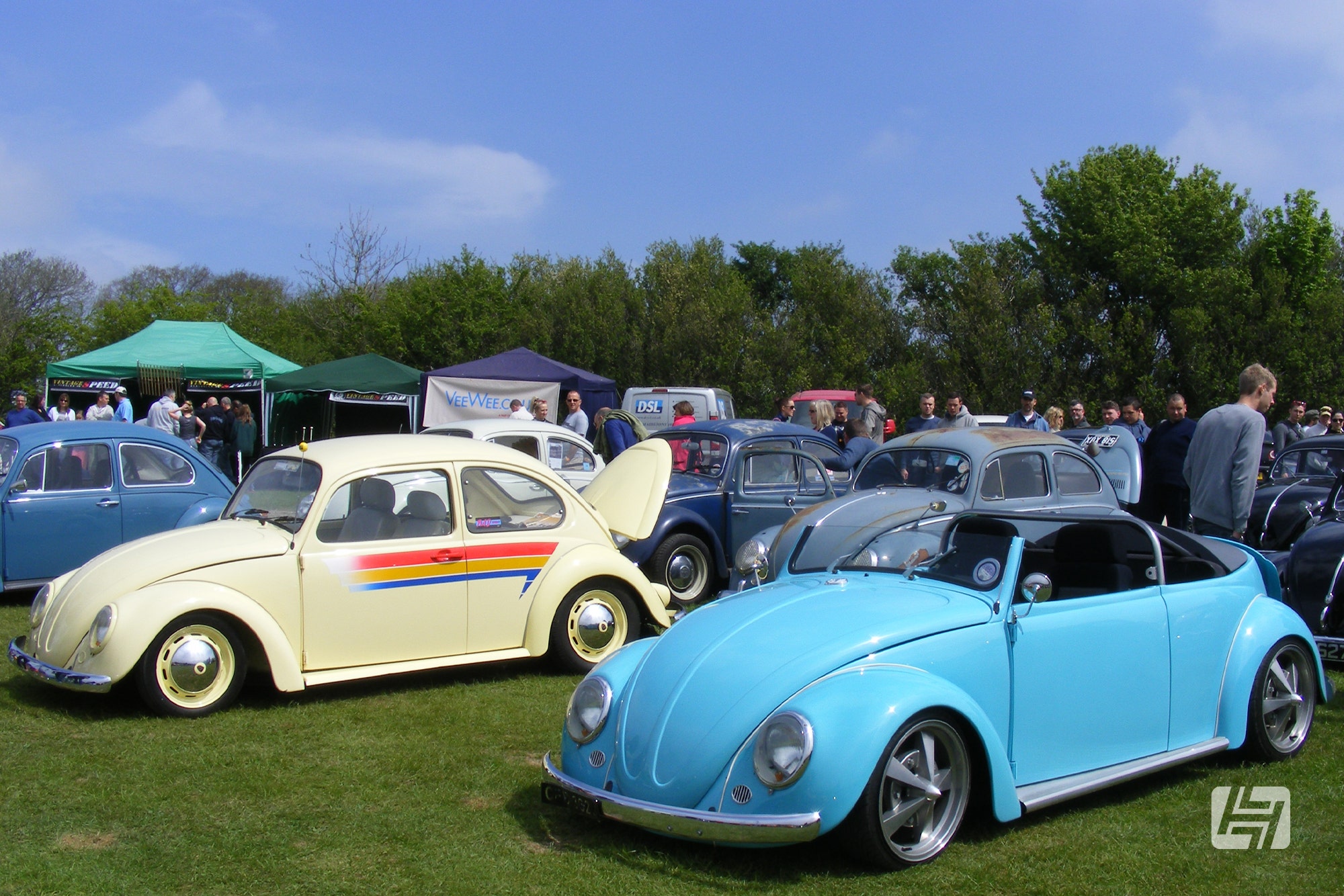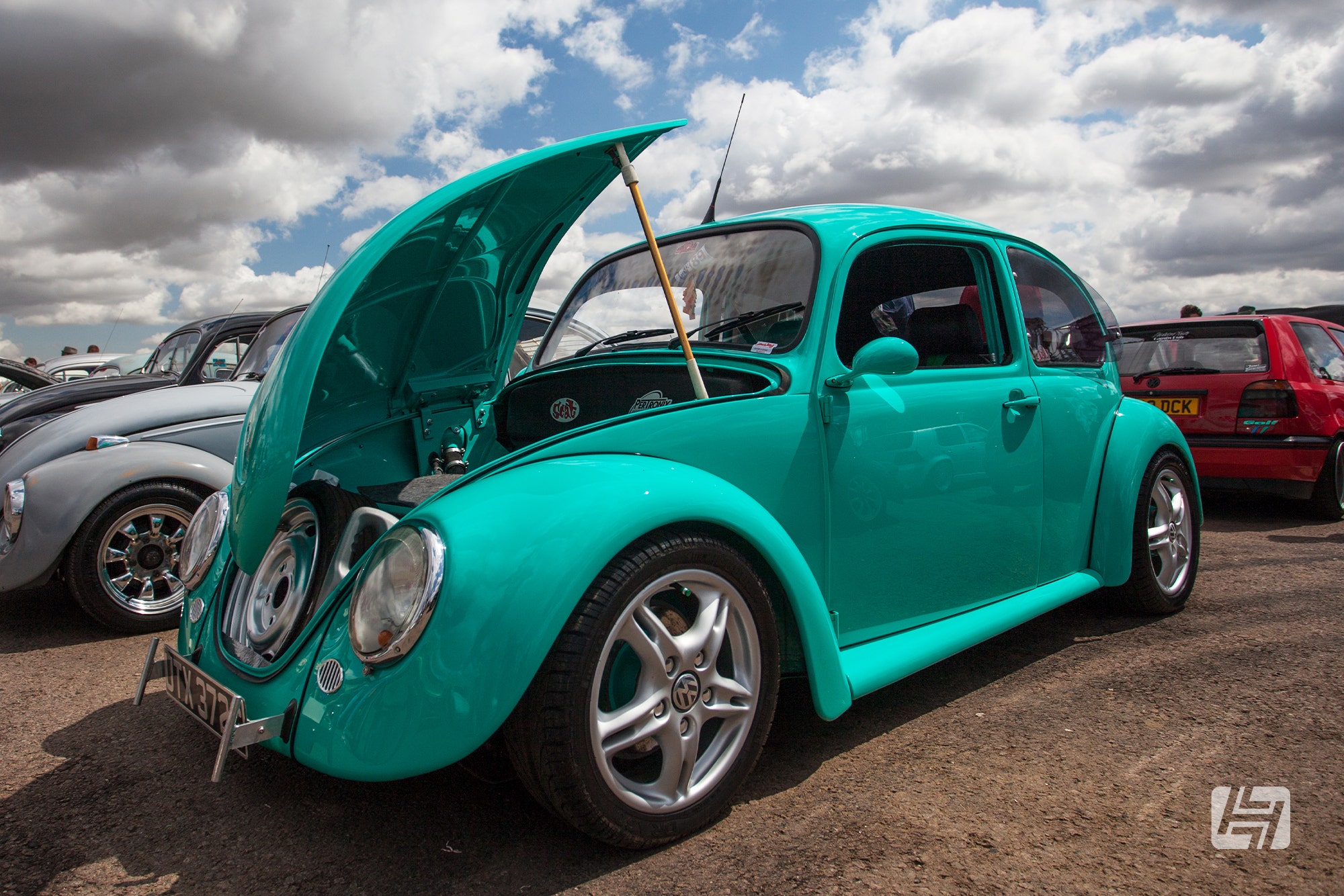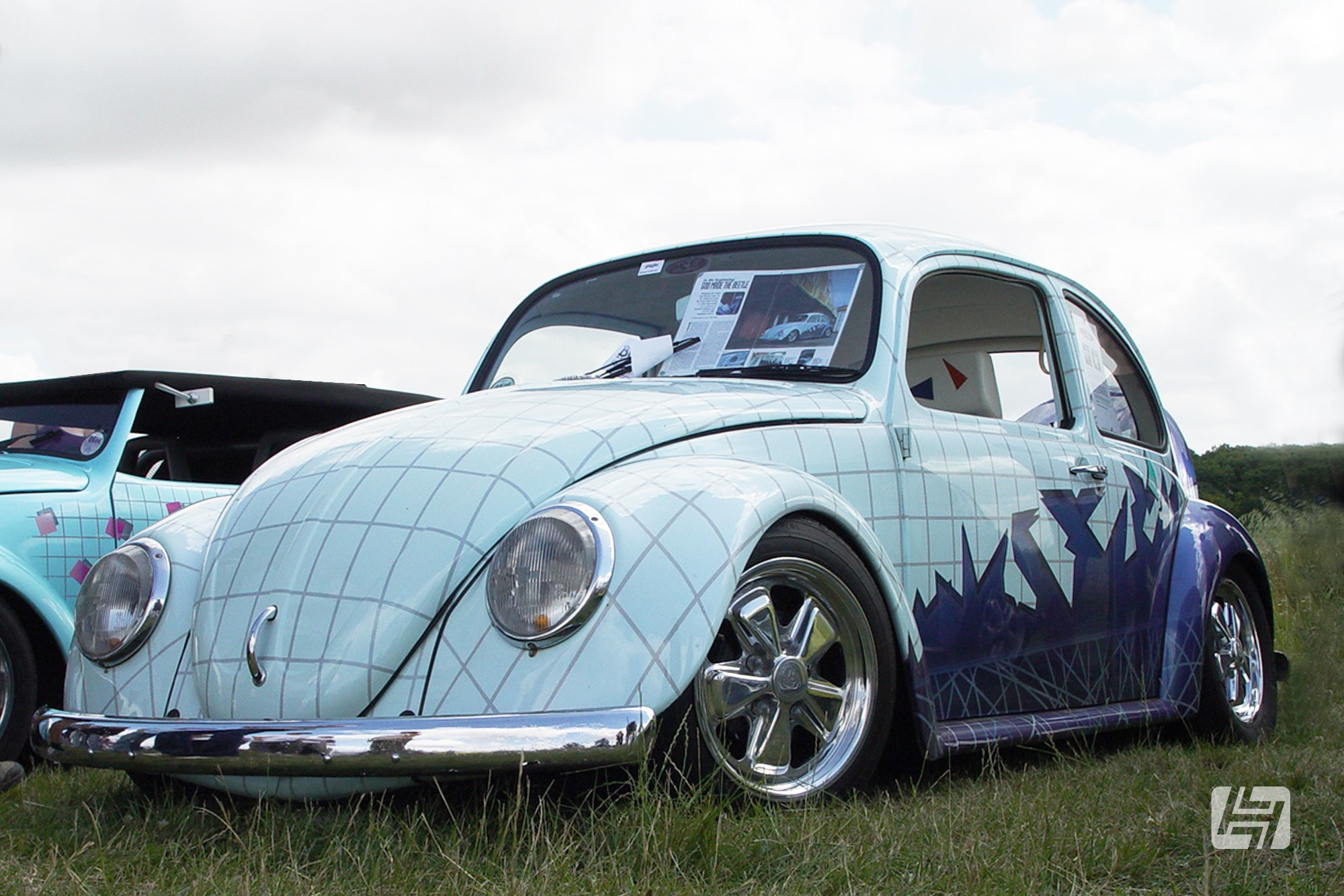 6. Off-Road
We have thrown a few styles all together in this section and they include the Baja Bug, aircooled Adventure Wagens and Swamper T4/T5/T6 builds. The key ingredients are ground clearance, big knobbly tyres, and a look that says 'I'll go anywhere!" The Baja Bug style came from the vehicles that used to compete in the Baja 1000 and 500 race in Baja California, which required big suspension travel and as little weight as possible. More recently the Swamper or Overland style has mixed influence from Military Land Rovers and Paris-Dakar racing with a purposeful and attractive alternative to sump scrapingly low. Read our feature on Doug and his Type 25 Syncro here.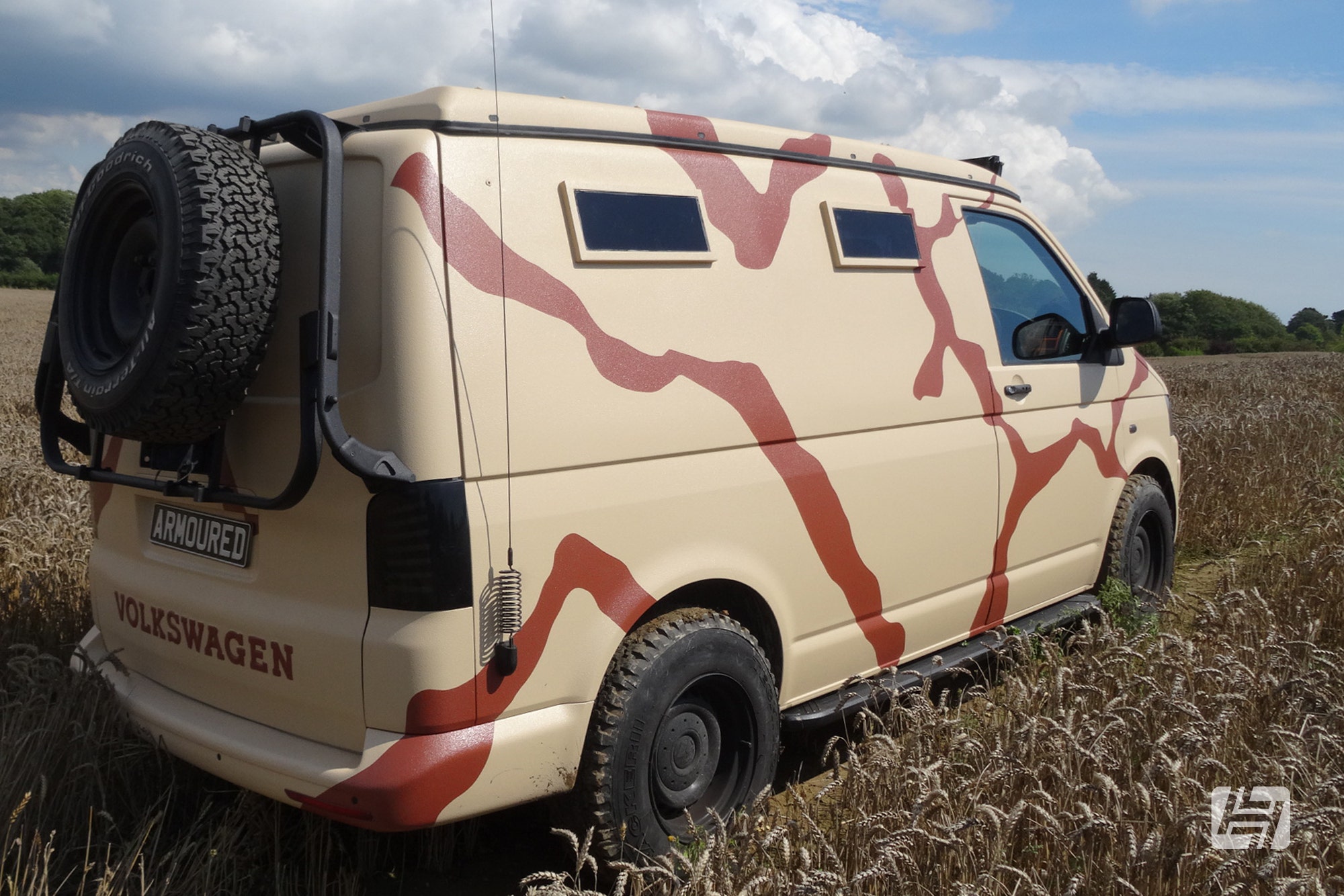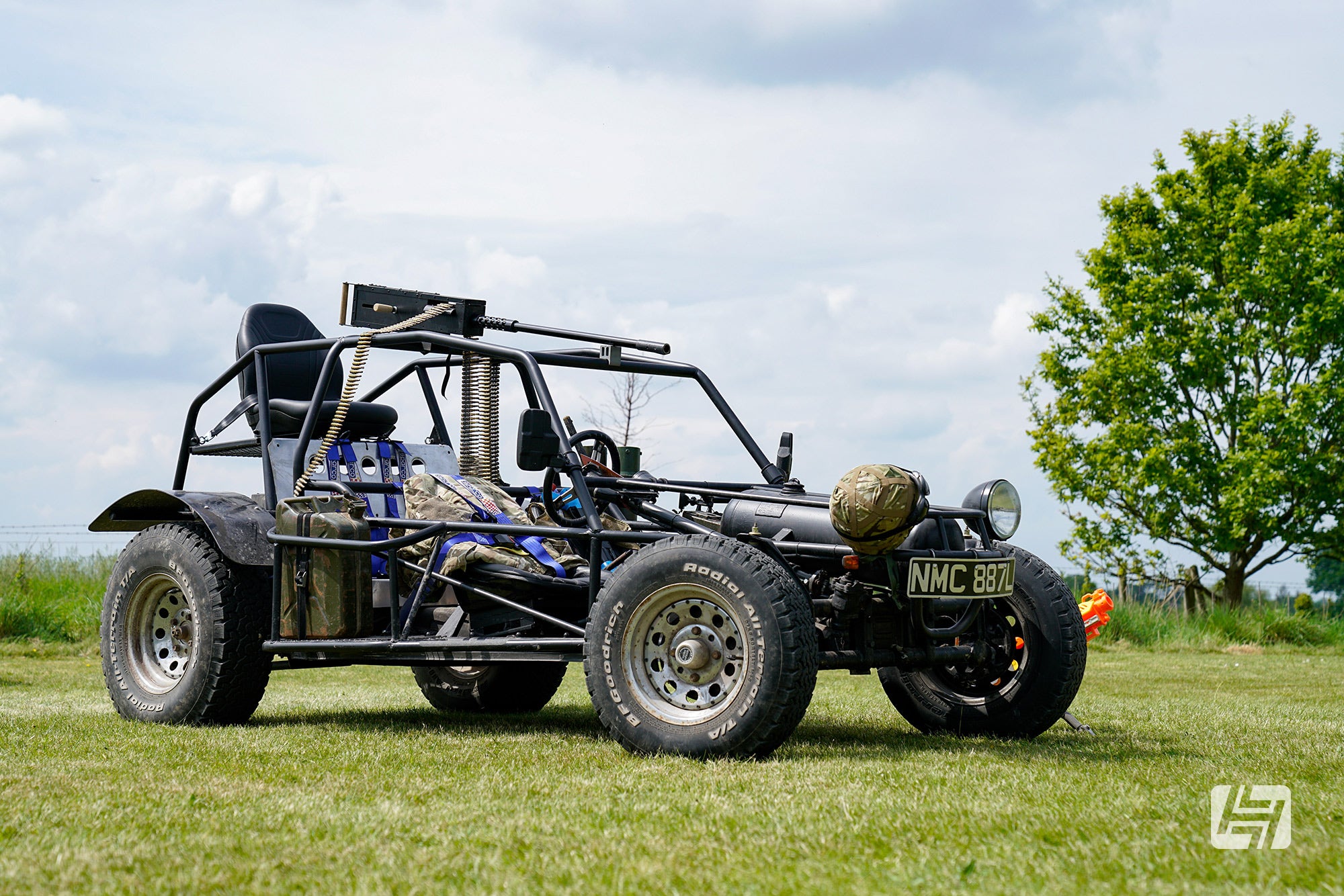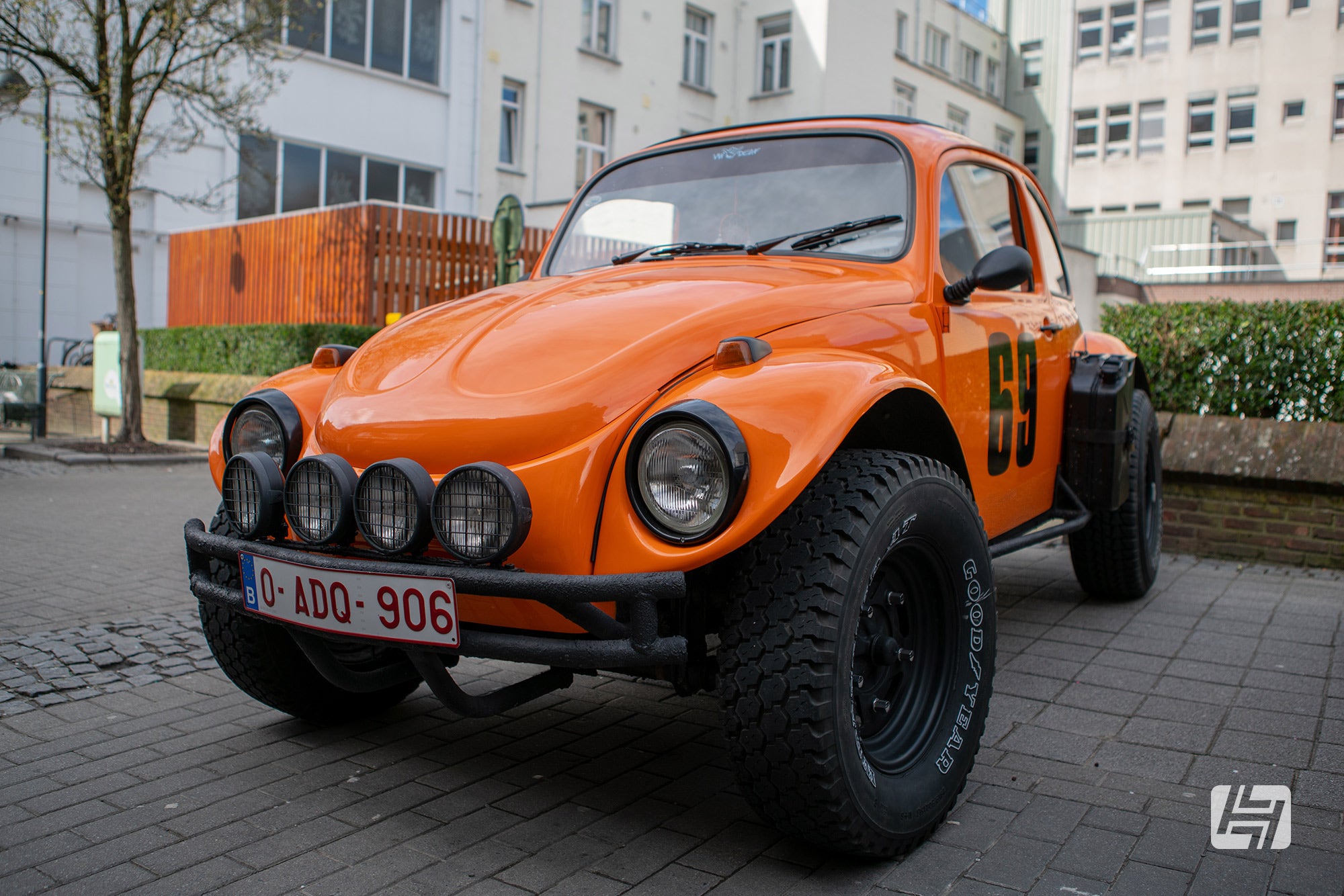 7. Brit Look
In the late 90s and early 00s, the more modern UK car scene was crazy for 'Max Power' with one-off body kits, wild paintwork, and massive wheels! As is so often the case with the Volkswagen scene, owners would cherry-pick the best bits and merge them together to create their own style. Brit Look made the Mk2 Golf tough, including 'upgrading' early cars with big bumper kits and G60 arches with 17 or 18" wheels, a single wiper, a front grille eyebrow spoiler, and more often than not a Rallye front end conversion. The plastic trim was frequently smoothed and painted (not always the same colour) and the fewer door handles you had the better!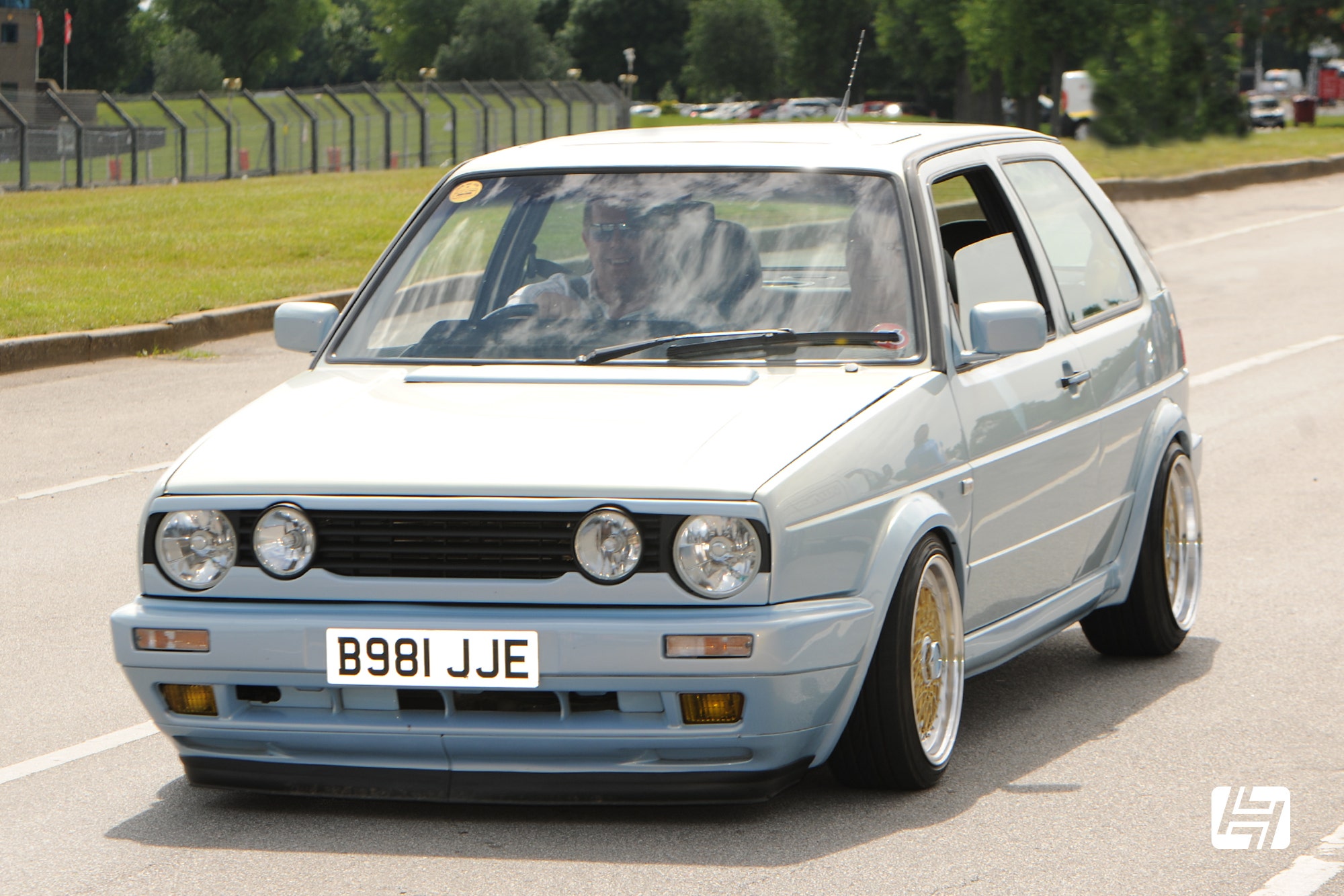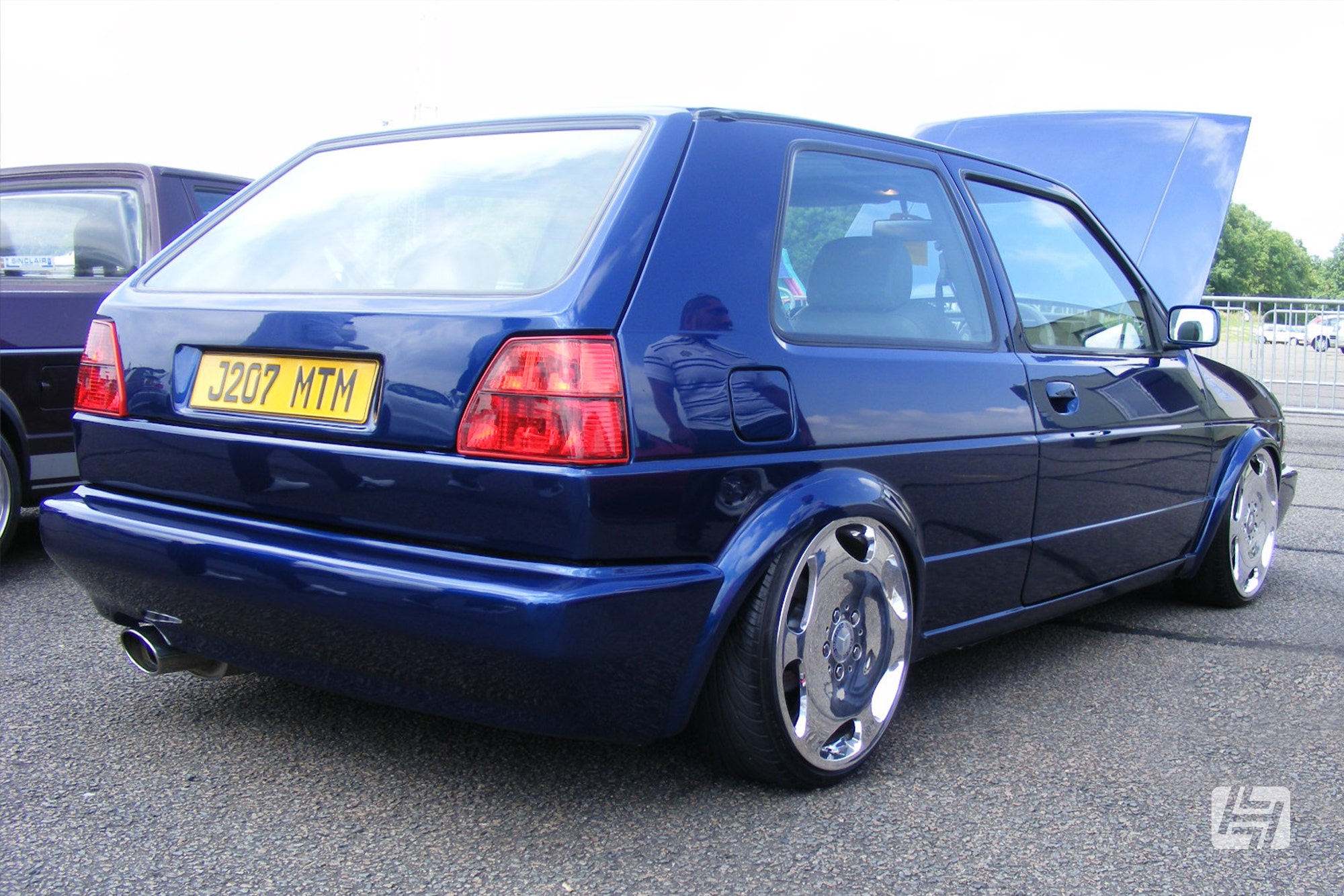 8. Euro Look
Whilst UK enthusiasts were bolting on big wheels, the VW scene on the continent was about shrinking your rolling stock and fitting wide 13" and 14" alloys such as ATS Classics and RH Cups. Tyres were stretched to tuck the tread under the arches, keeping owners on the right side of the law. Paintwork was bright and typically citrus-inspired and ride height was radically dropped well over 100mm to close the arch gaps - this was before Golf coilovers were so readily available. Mk1 Golfs were the typical car of choice, but small bumper Mk2 Golfs and even the classic VW Polos pull off this look perfectly.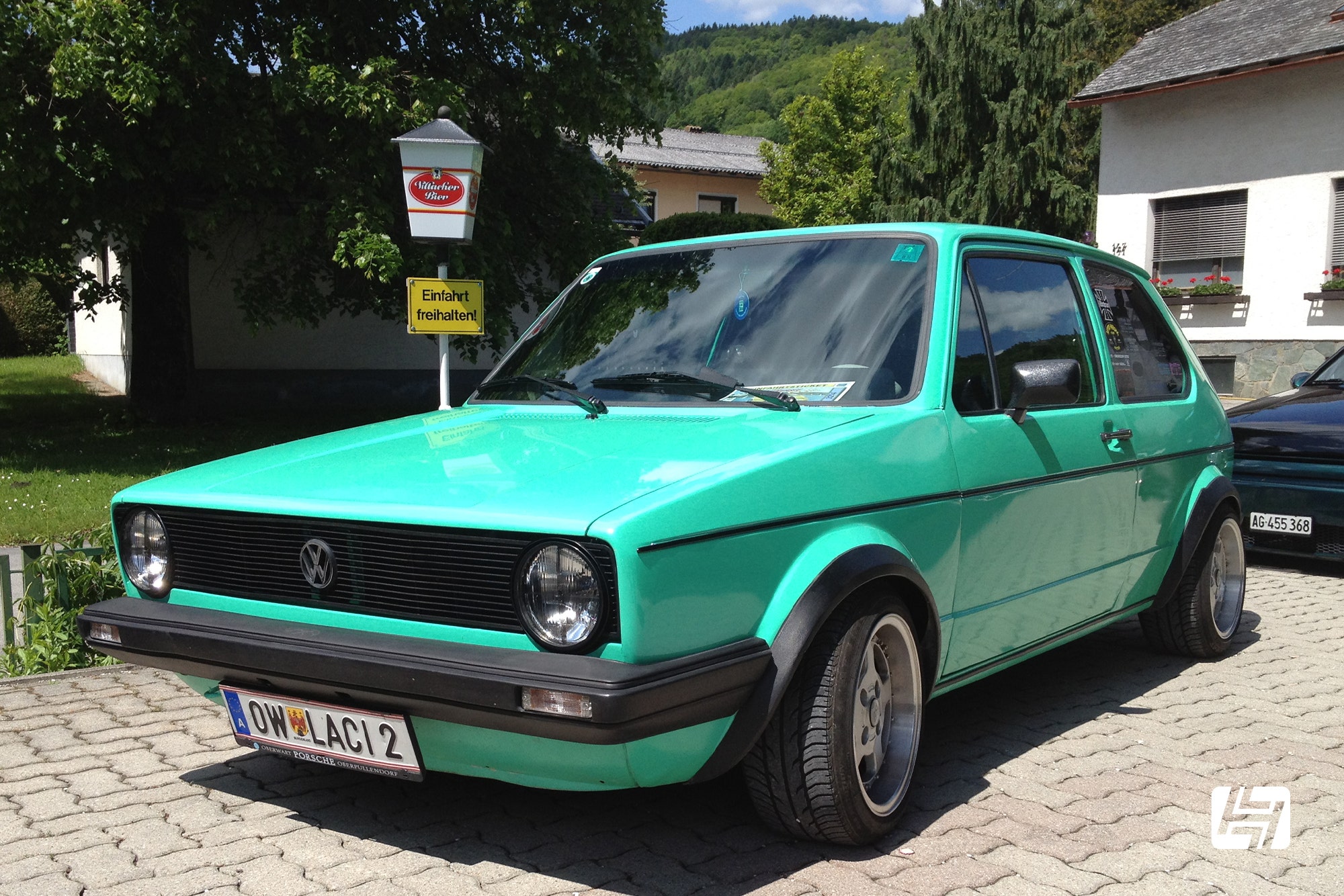 9. German Look
This style applies to aircooled Beetles and in particular those of the 1302/1303 variety. Inspired by the Porsche 911 and the fact that German TUV laws only permit manufacturer-approved parts to be bolted onto older cars, enthusiasts created a 'Peoples Sports Car' for themselves. Body-coloured bumpers, spoilers, large wheels with equally big brakes, and ideally a well-tuned Type 4 engine bolted in the back. Think of it as a Beetle GTI. Ironically, the red example below was built in the UK, not Germany!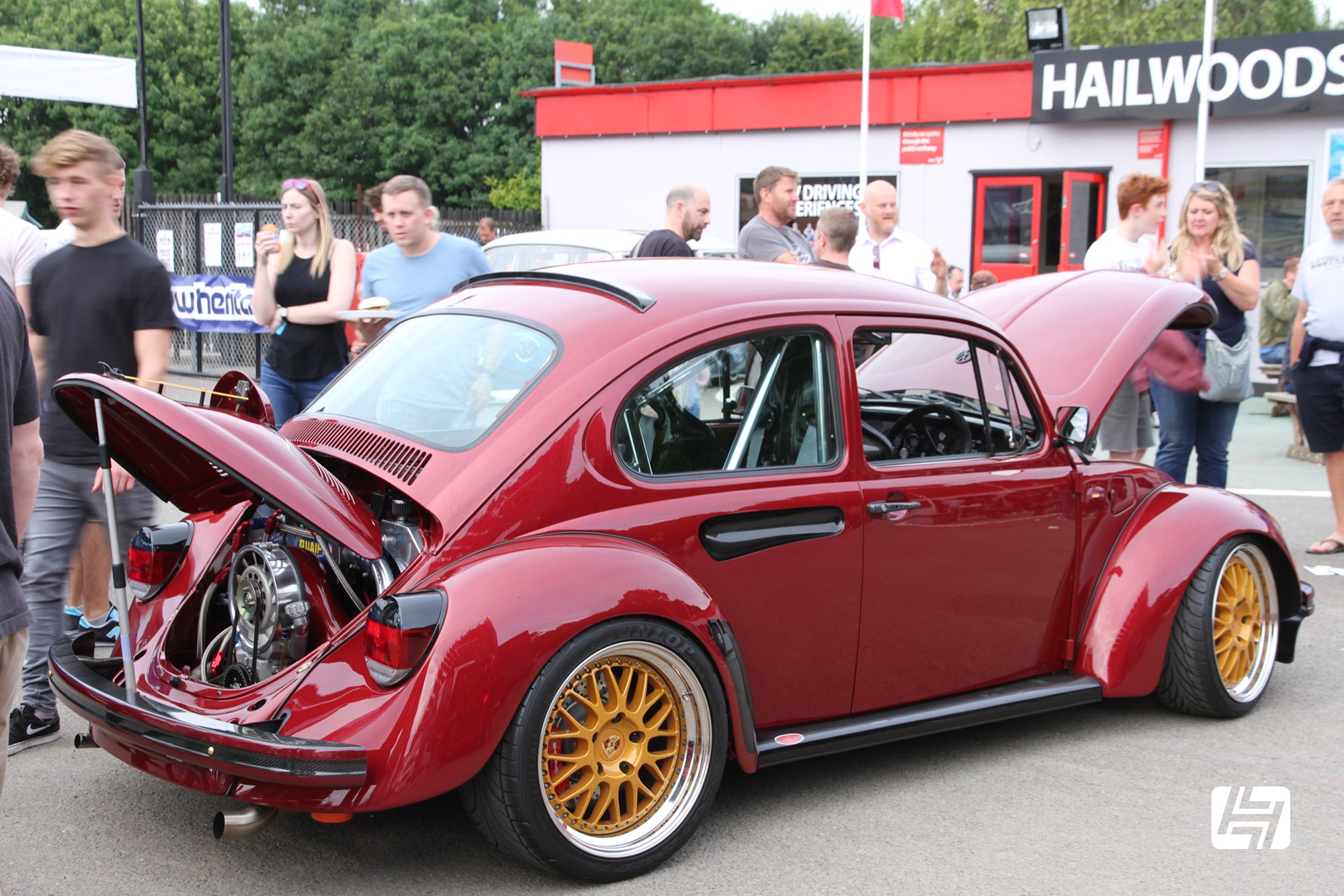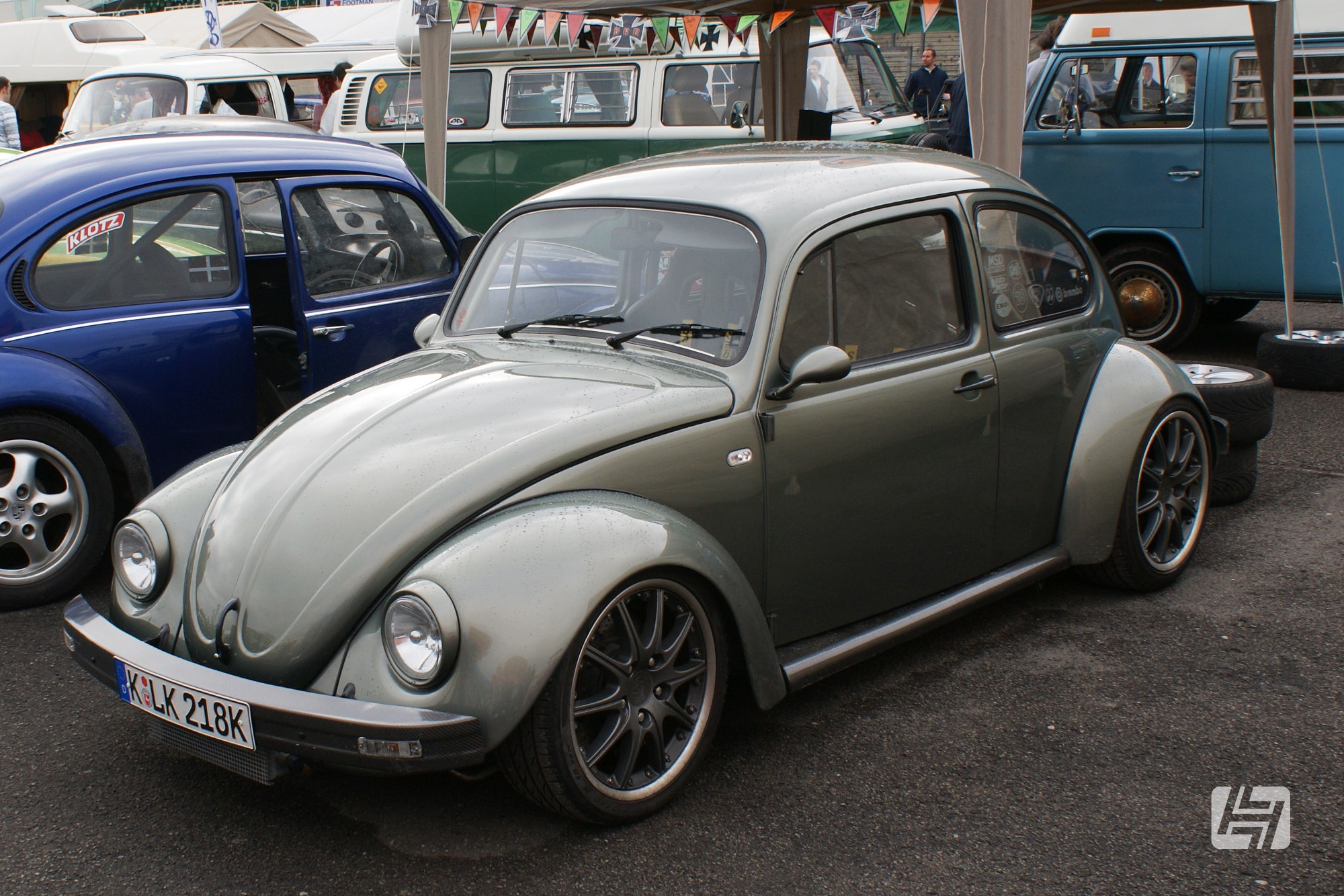 10. Race Car
Most car enthusiasts dream of being a race car driver, even if just for a day. So why not build your very own race car for the road? Modifications can be as simple as some stripes or numbers on the door, through to more serious upgrades like fitting bucket seats, harnesses, and a roll cage. With track days starting at around £100, you can even put your car through its paces on a circuit for a few hours before driving it to work again the next day!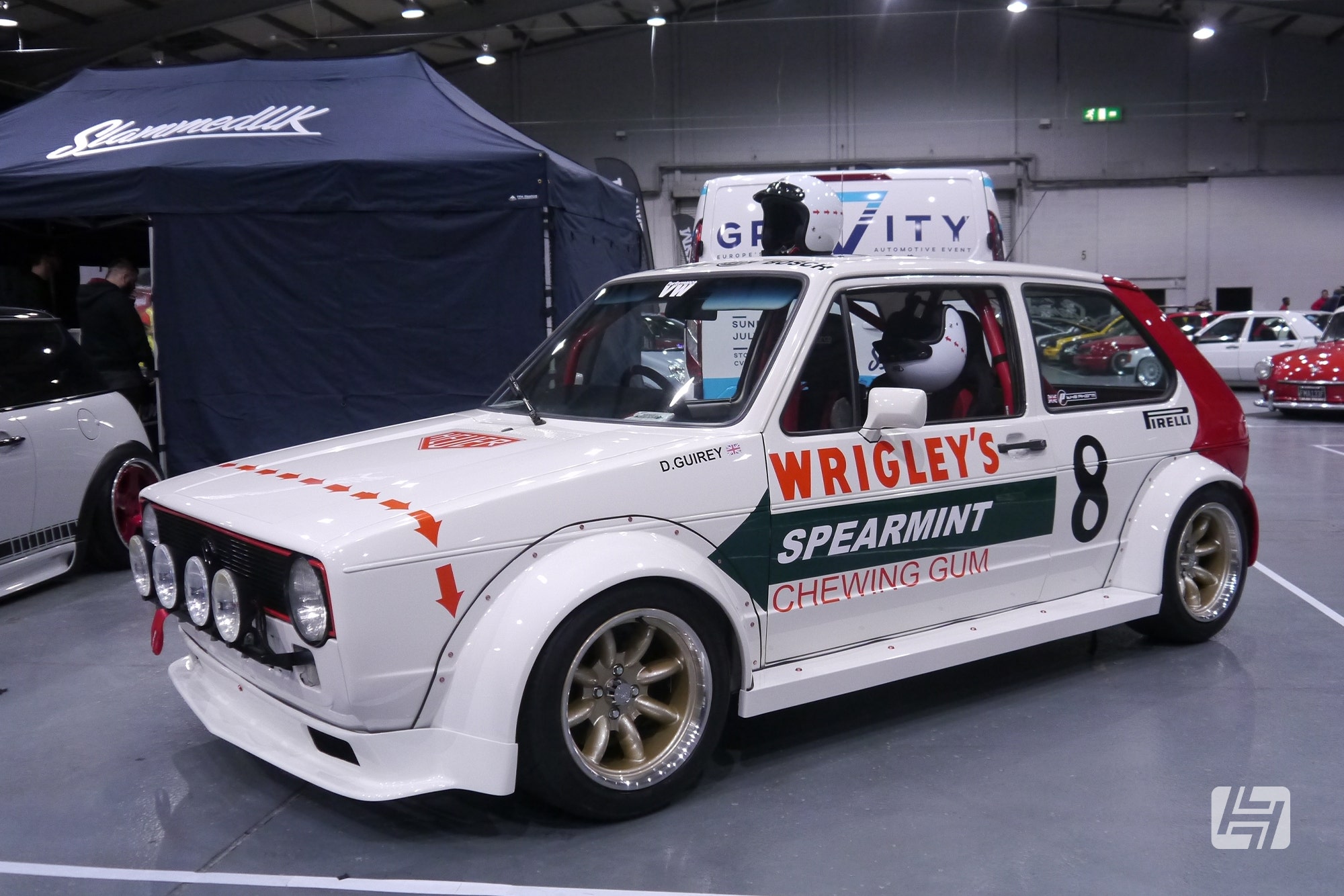 11. Vintage Speed
Want a race car, but also wish to respect the era that your classic VW hails from? Vintage Speed might just be the look you are after. Think leather bonnet straps, spot lamps, steel wheels without hubcaps, and period-correct pin striping. This is a look that really works on the 50s and 60s Beetles and Karmann Ghias. If you love Goodwood Revival and classic motorsport this could certainly be one for you.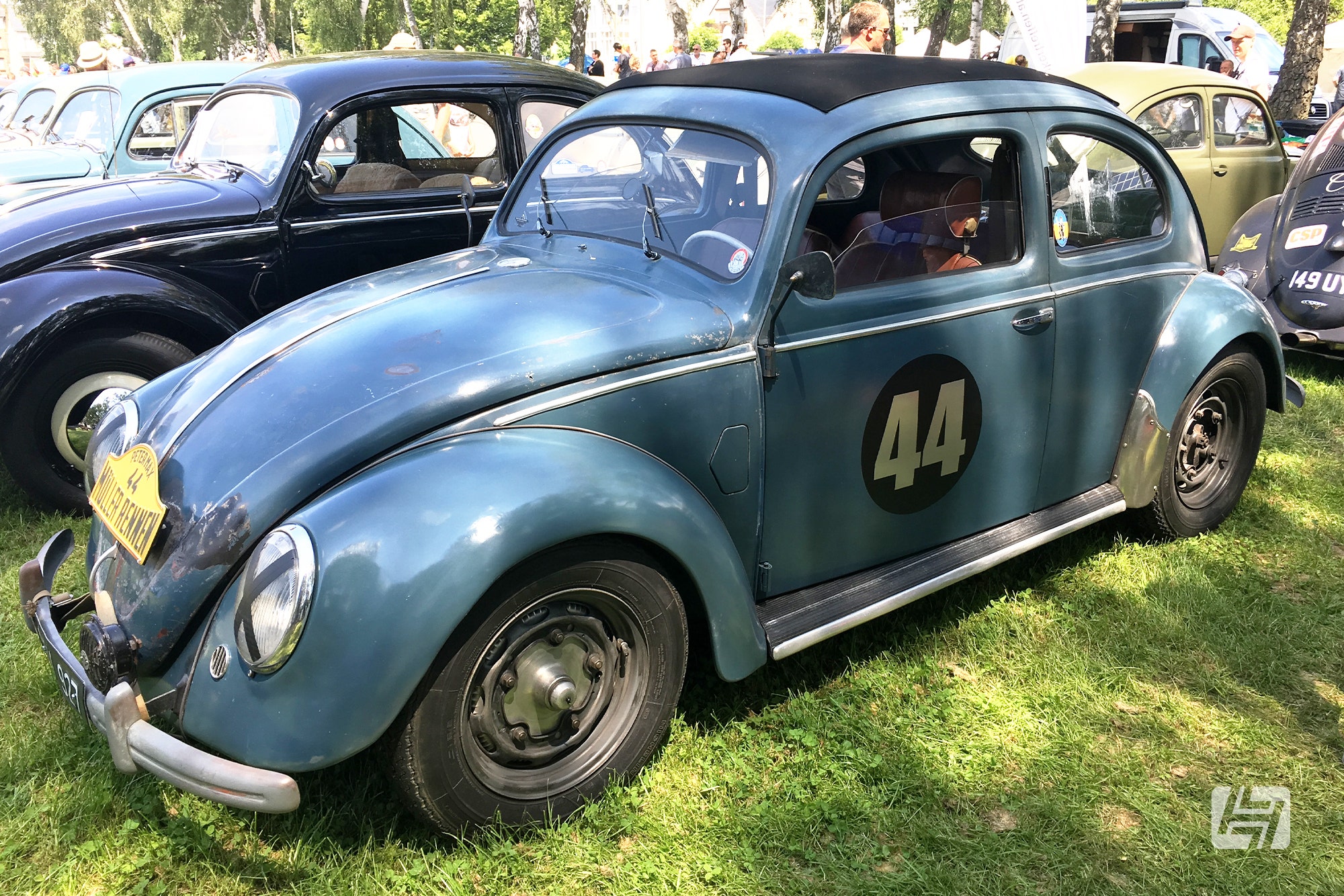 12. Stance
Mixing a number of styles the Stance look focuses heavily on wheel choice and fitment. Wheels are wide, usually expensive and the car must sit as close to the floor as possible, generally with the assistance of air suspension. Negative camber is king, making the VW Beetle a great option to enter in this multi-marques arena. Although most VW models are well represented.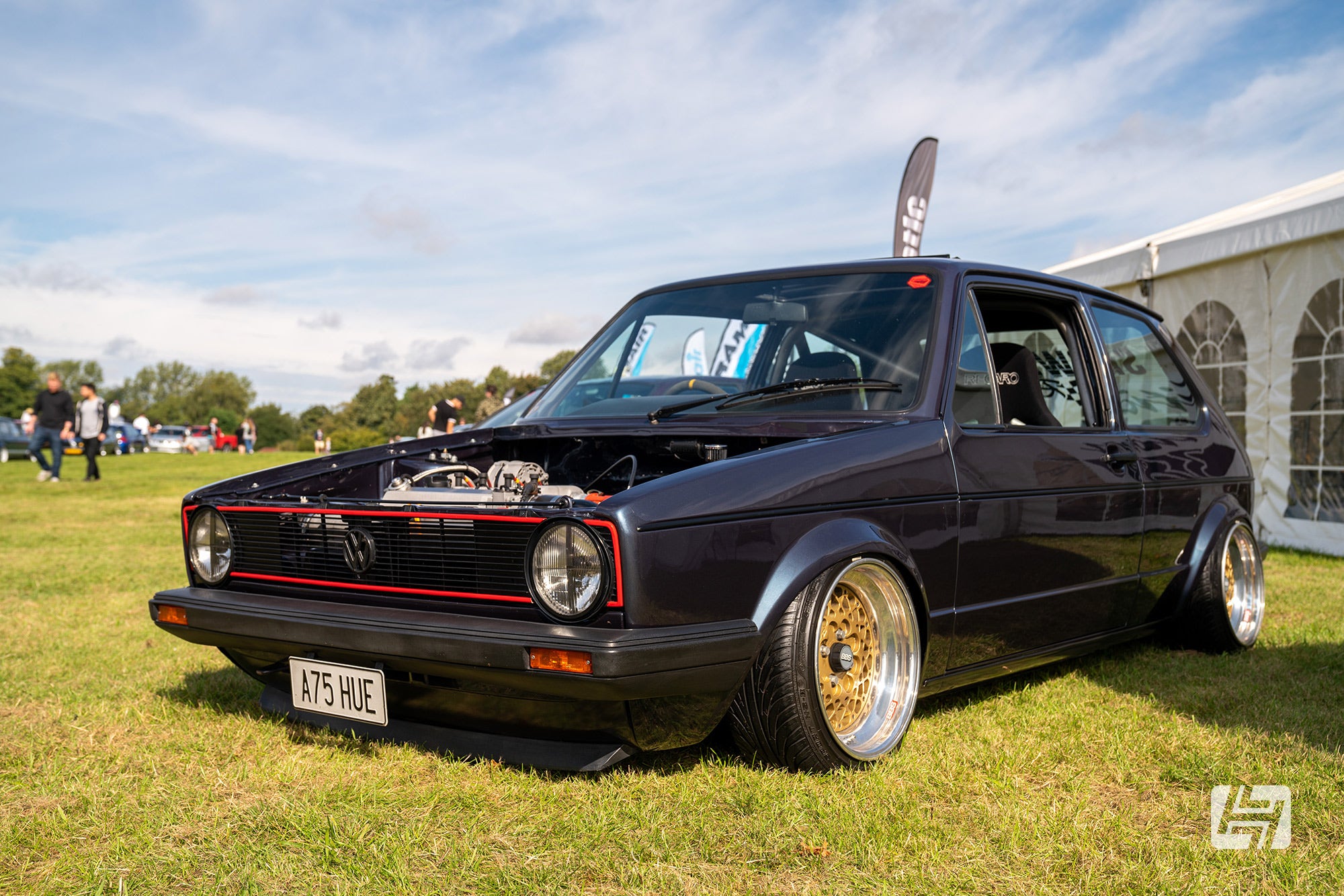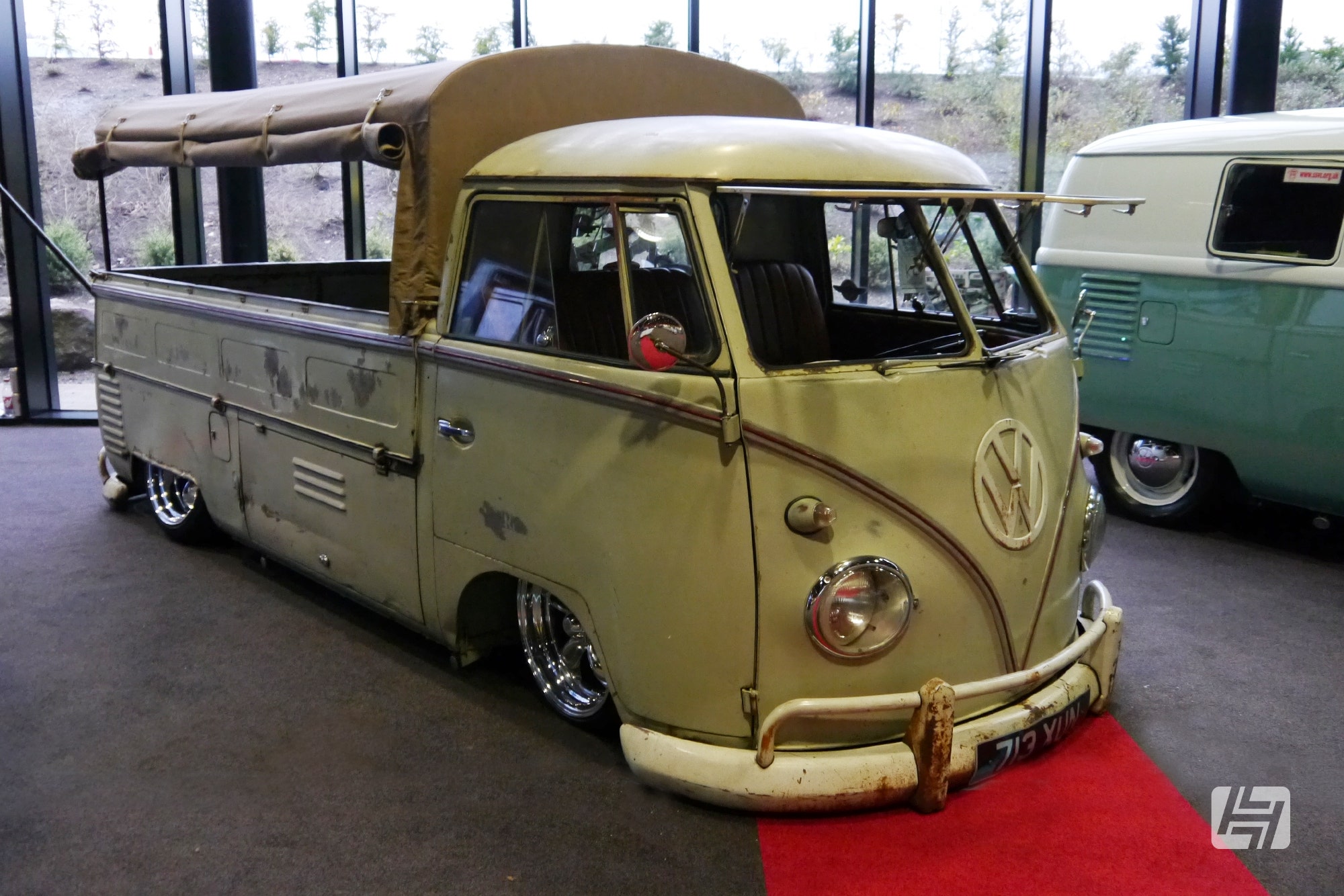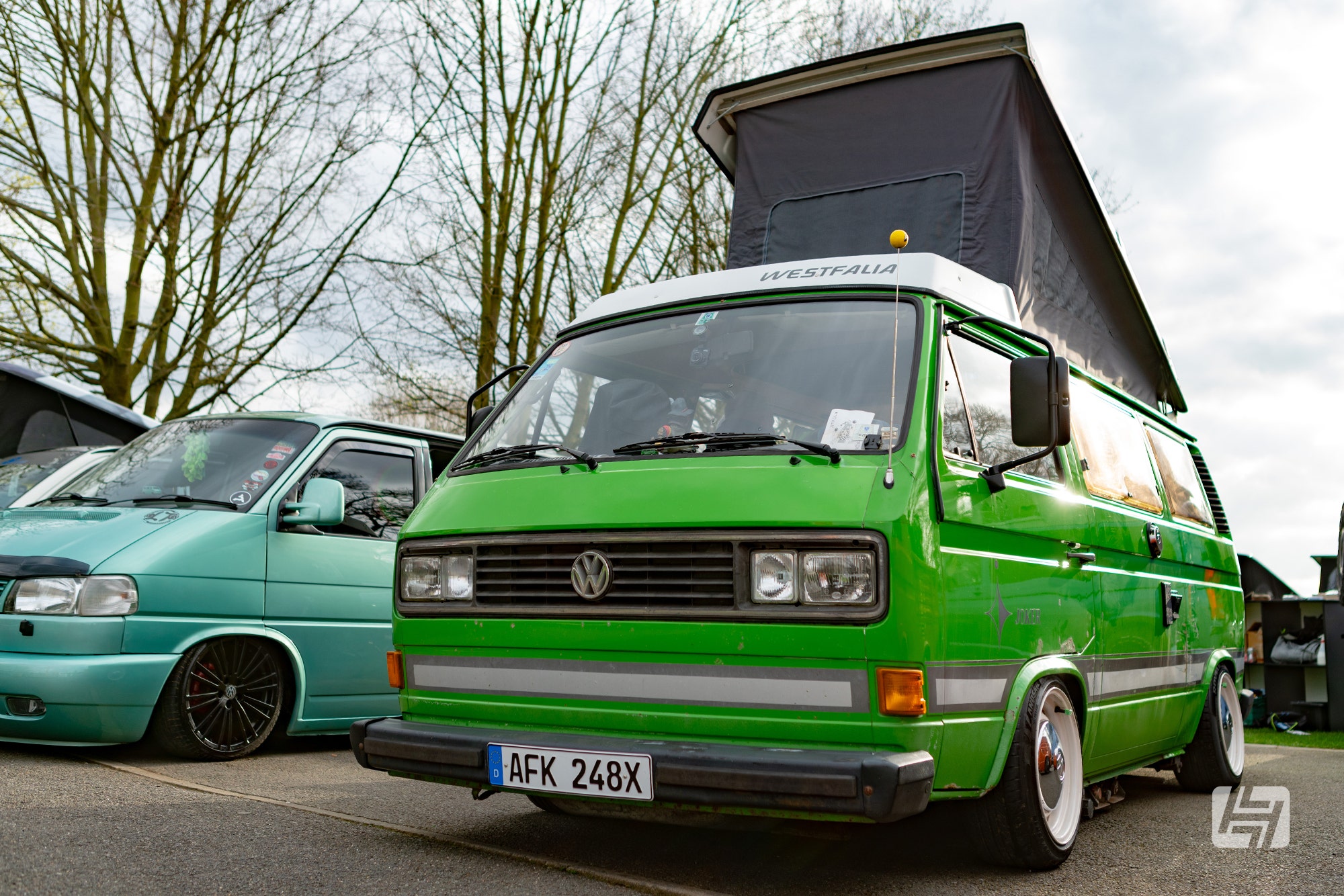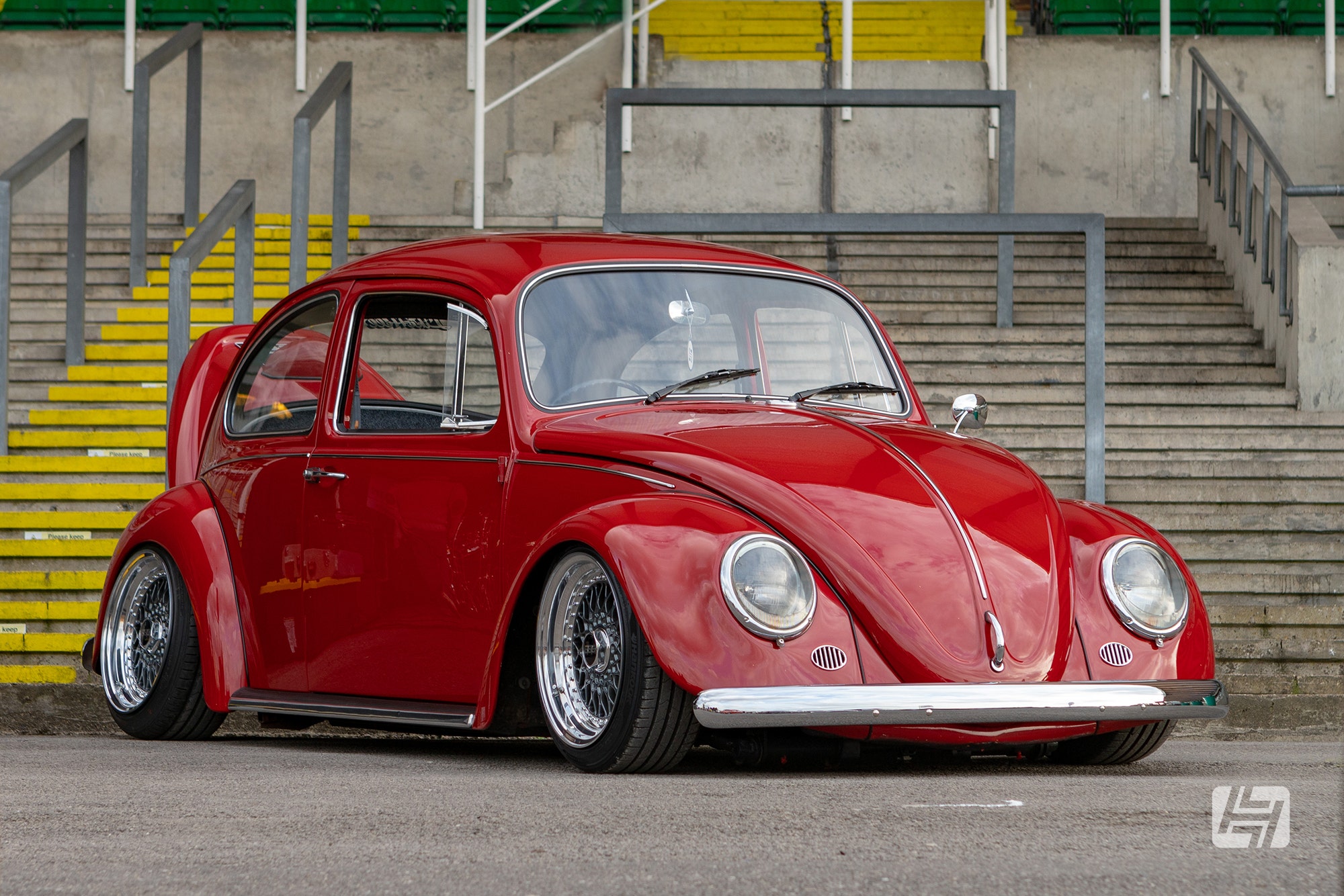 13. Patina
Sun-bleached and scuffed. Patina is all about celebrating the life that your VW has lived, showing off any battle scars, embracing the faded paint and patches of surface rust rather than removing them forever with a restoration. Most commonly adopted by the owners of US-sourced aircooled cars and buses, it's a case of preserving rather than repainting unless absolutely necessary. If the spray gun has to come out then clever paint mixing and blending will hide any repairs with an age-appropriate coating that will mimic the overall condition perfectly.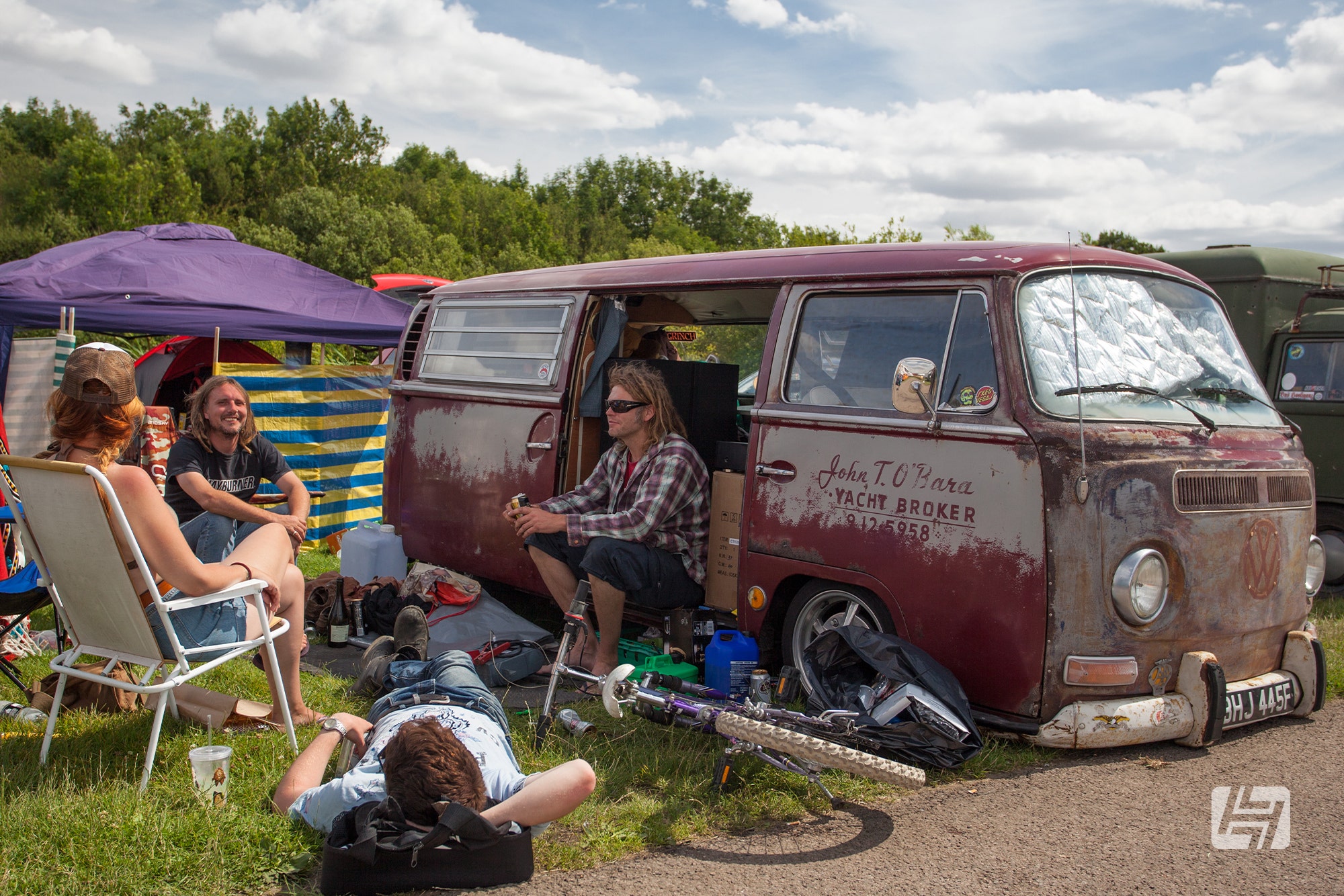 14. Rat Look
This is probably the most controversial style of them all. Taking a car and making it look 'worse'. Inspired by Patina and Rat-Rods in the custom scene, it involves deliberately scuffing up paint, creating patches for rust to grow, and making the vehicle look virtually abandoned. Whether it is roof racks loaded with broken bikes and suitcases, stenciled artwork, or shotgun gear shifters and skeletons in the passenger seat. Often branded lazy by those who have spent a fortune on their restoration, Rat Look is a theatre on wheels and thrives on shocking people with creativity and an alternative take on the automotive passion.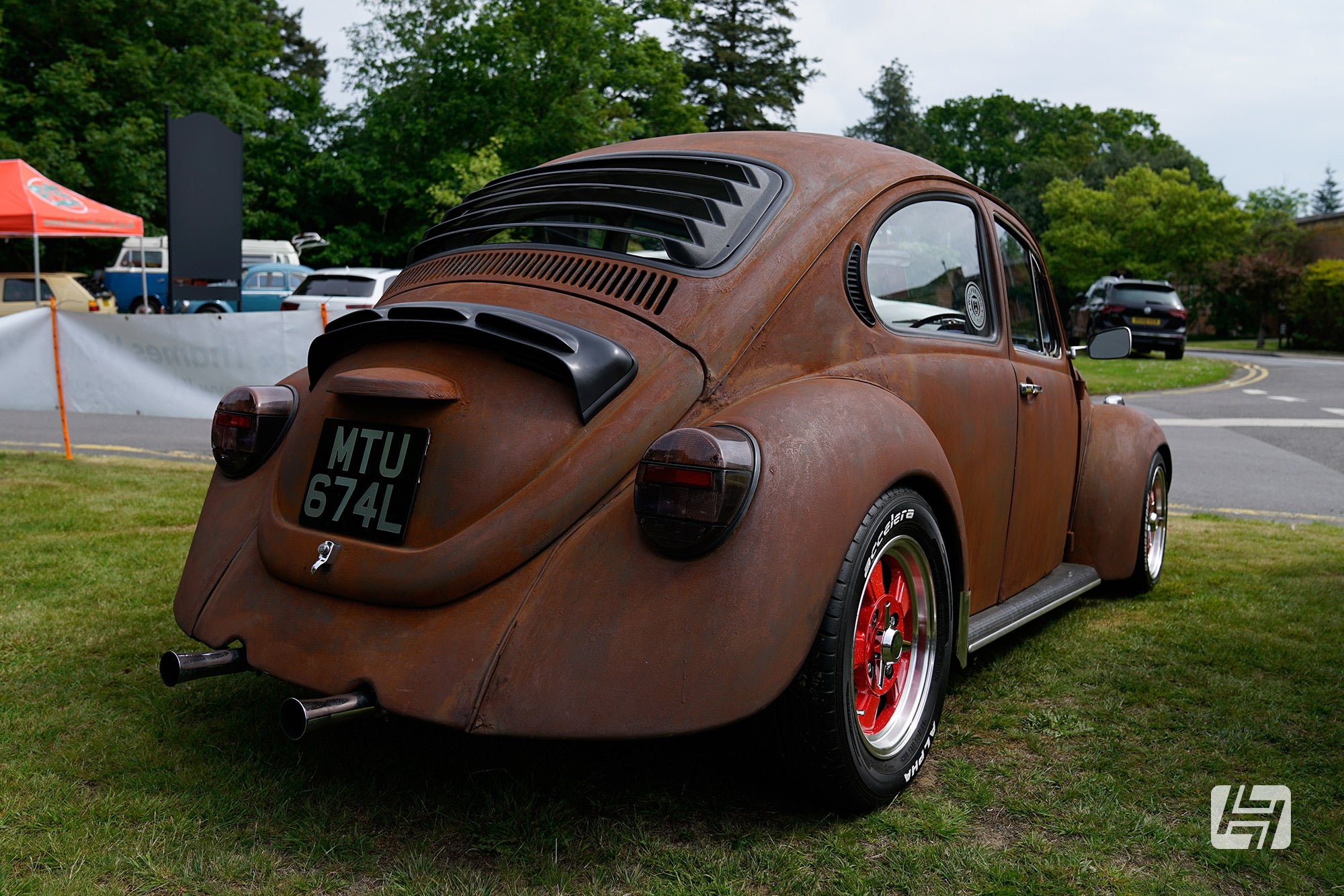 15. Custom
Custom is a massive umbrella term, but here this is aimed at extreme modifiers. Body dropping, body-swapping, roof chops, and doors that open the wrong way. If you have set out to build a car or bus for yourself, regardless of what anyone else says, then it probably falls into this category. Because of the lengths customisers go, these vehicles won't appeal to everyone, might not hold their value as well as an original car, but they'll stand out in a crowd and certainly get people talking. Be brave and be different, it makes the scene the place that it is.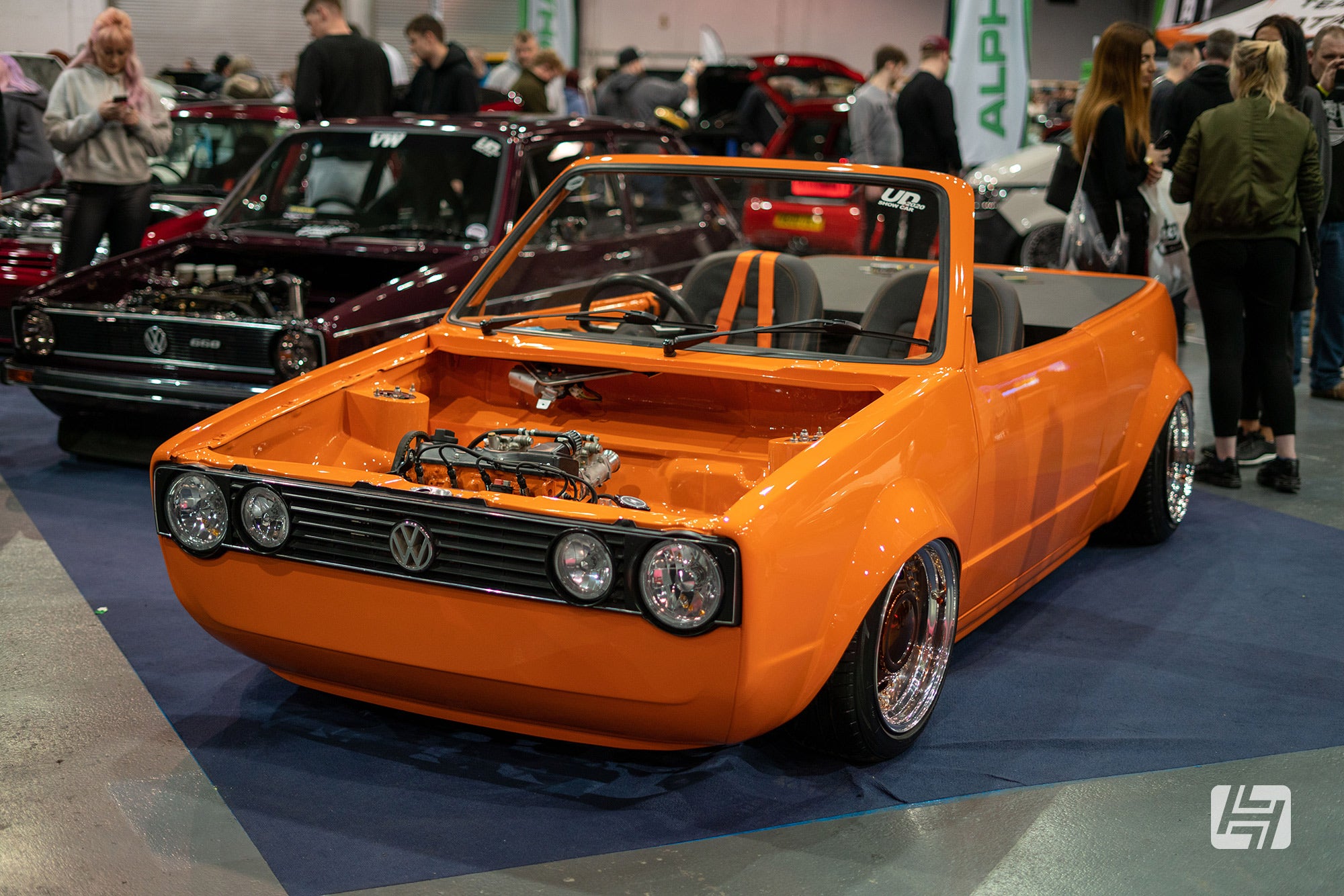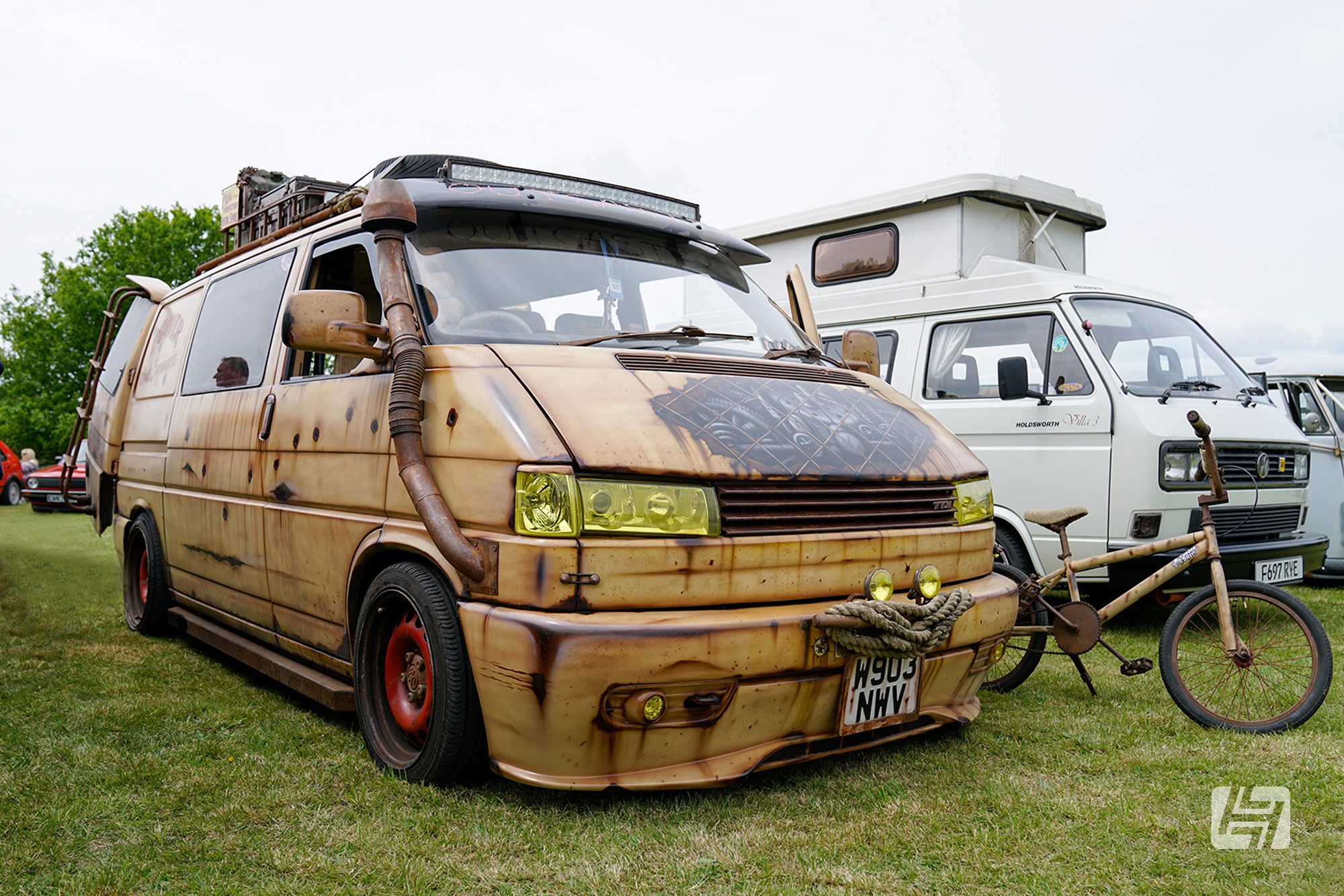 Got a favourite VW style or vehicle from over the years? Tell us more in the comments below.
Andy