Allow us to formally introduce you to our friend, ex-colleague and now MD of local Transporter conversion specialist, Tom Varkala, or Tommy Vee to pretty much everyone he meets.
The never-ending Beetle project...
Tom has owned his 1972 Marathon Beetle for 15 years, but our relationship with the car starts beyond this as it used to belong to Heritage Founder, David Ward, whom Tom purchased it from in 2005. This wasn't his first dabble with old VWs, but things had never got anywhere near this level before.
The first incarnation
Tom built this Marathon Beetle up whilst he was working as part of our
Heritage Trade Team
. With most of his wages going on parts, slowly the project came together and as the weeks and months passed it became wilder and wilder. Fueled by the enthusiasm from colleagues and eager to challenge himself most of this was put together in an old barn in rural Sussex. Check out these mid-build pics from July 2008,  you can see the quality of the paintwork on the inside of the roof panel here, of course, this would never be seen again as the
Beetle headliner
covers it!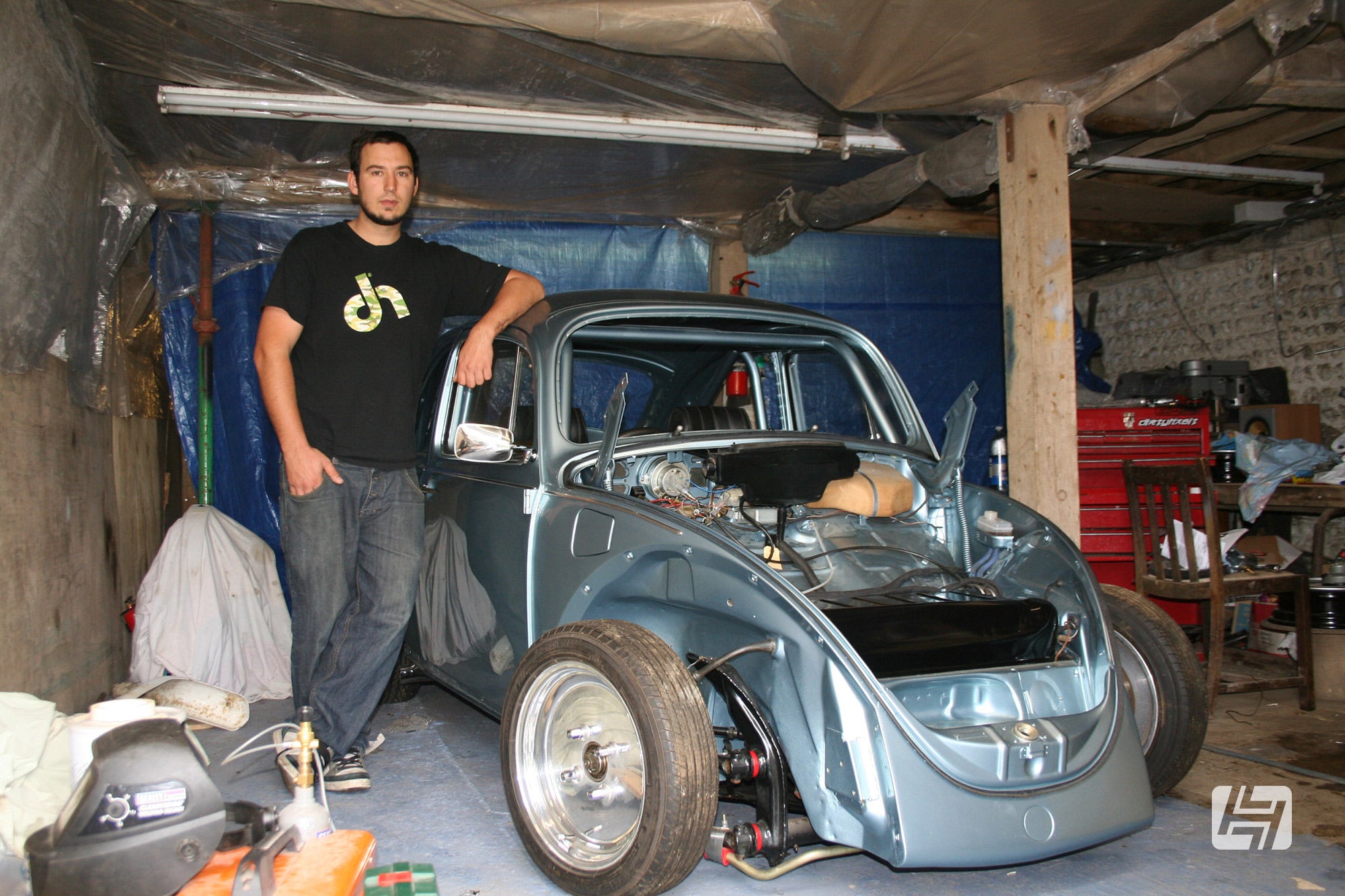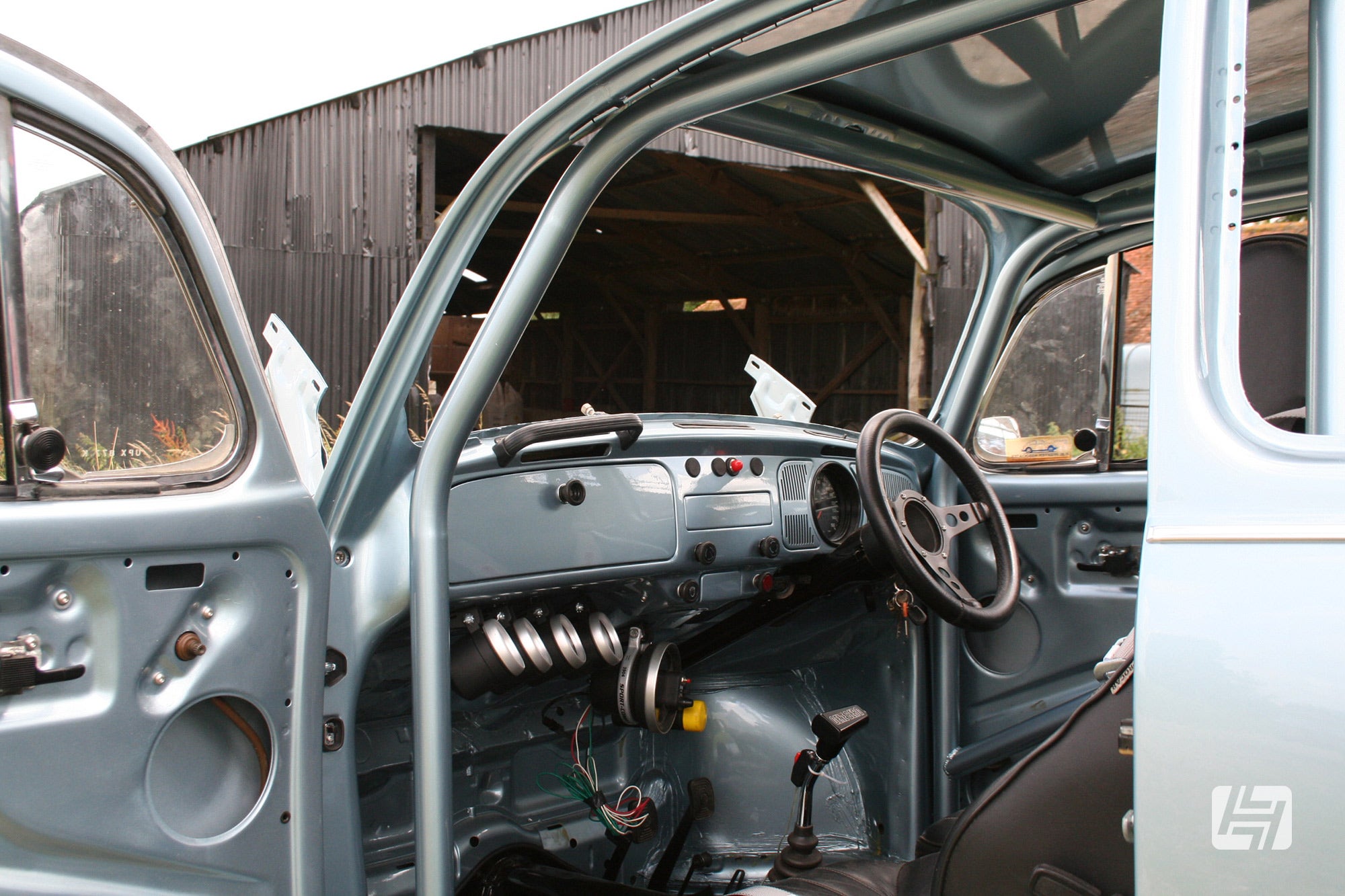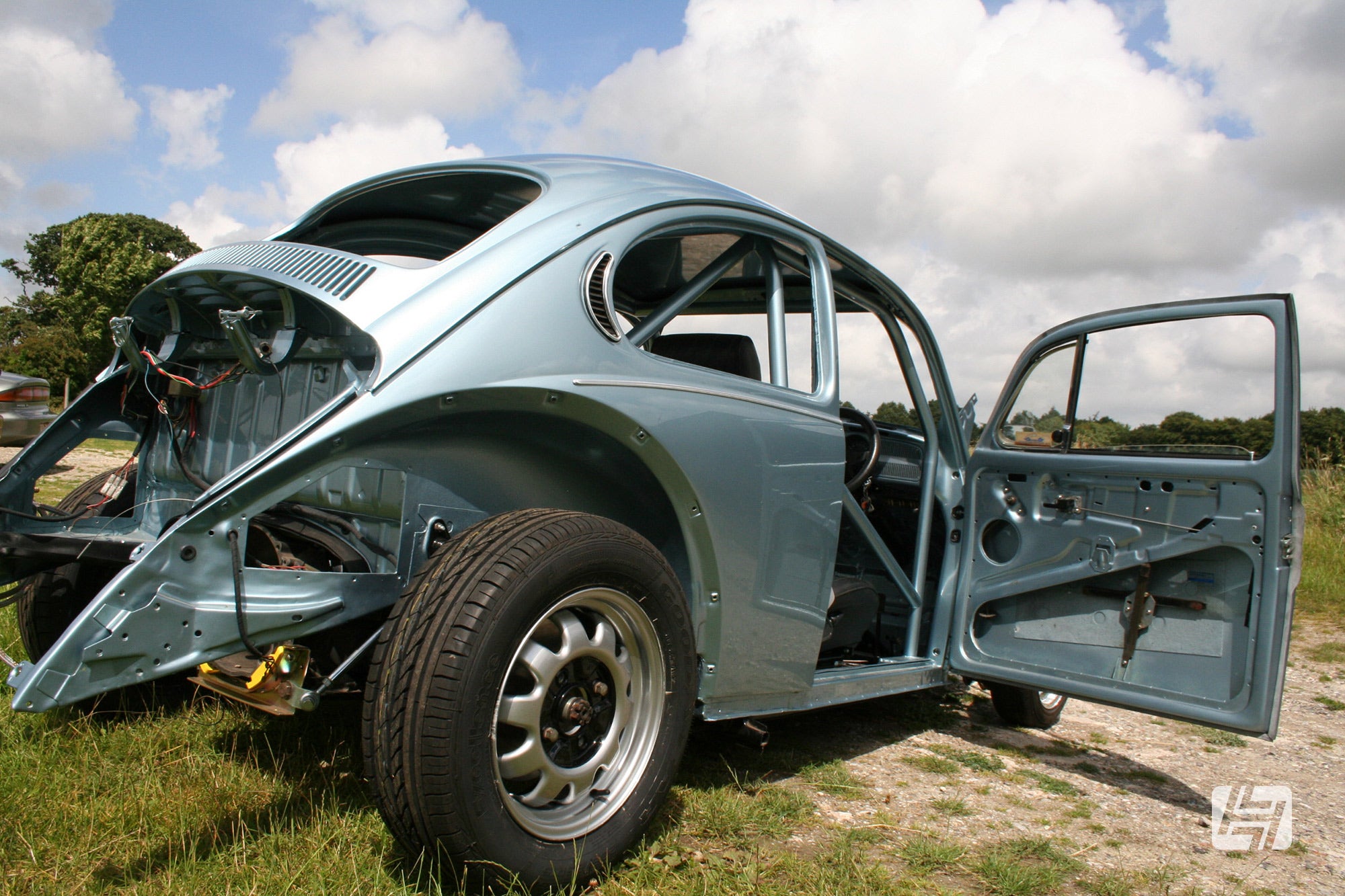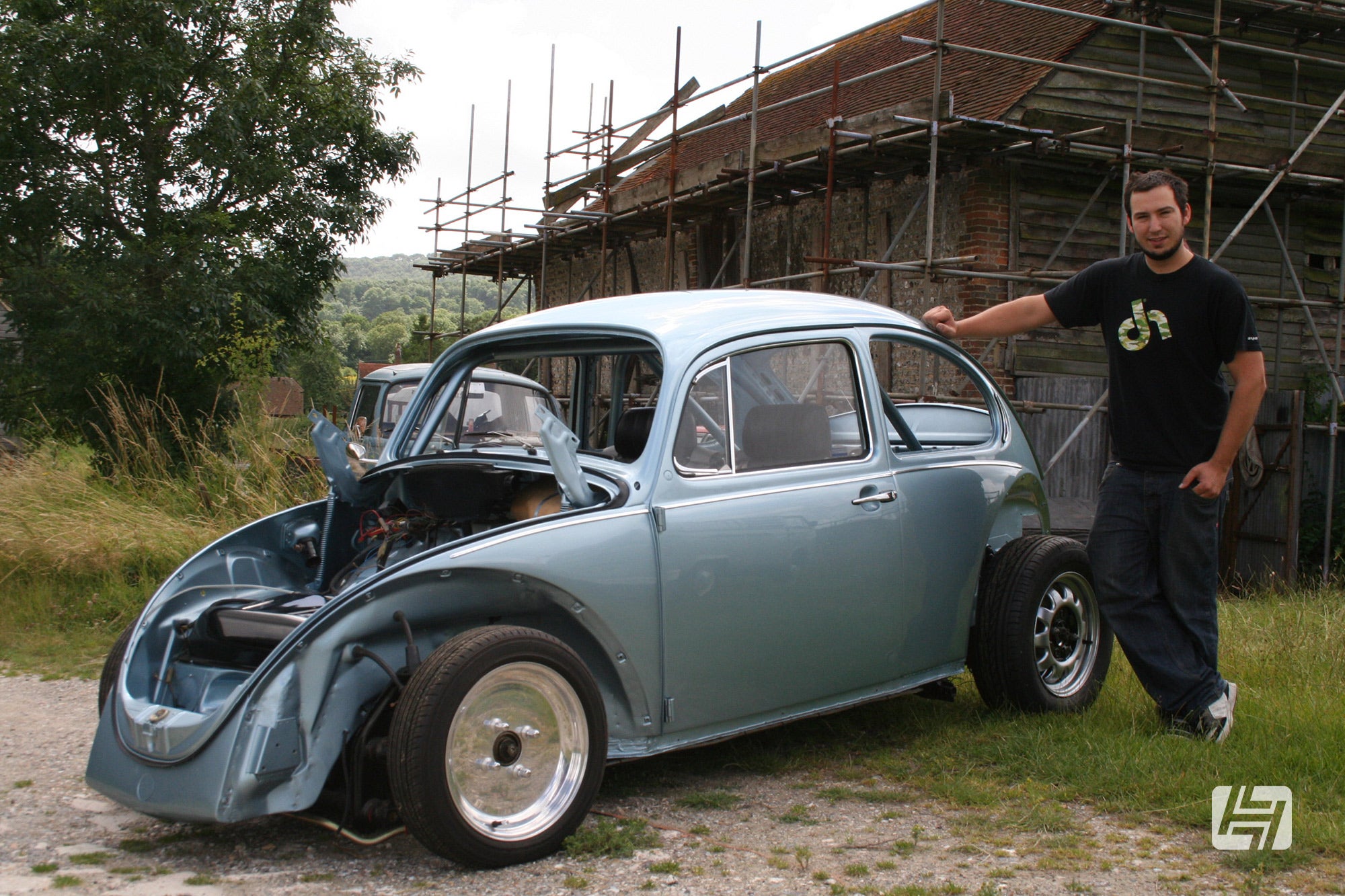 Volksworld Show 2010
Understandably, given the attention of detail in this build, it took a few years to emerge from Tom's Barn. But when it eventually broke cover and made its debut at the
Volksworld show
it bagged Prosign car of the show and Visitors Choice. The body-coloured Jon Rathbone roll cage blending into the background and the subtle banded marathon wheels (wider on the inside, not the outside) doing little to give the 200bhp + game away. Below: Tom celebrates with Ben, David, Aurelie and Tara - the Monkey was the VW Heritage mascot at the time.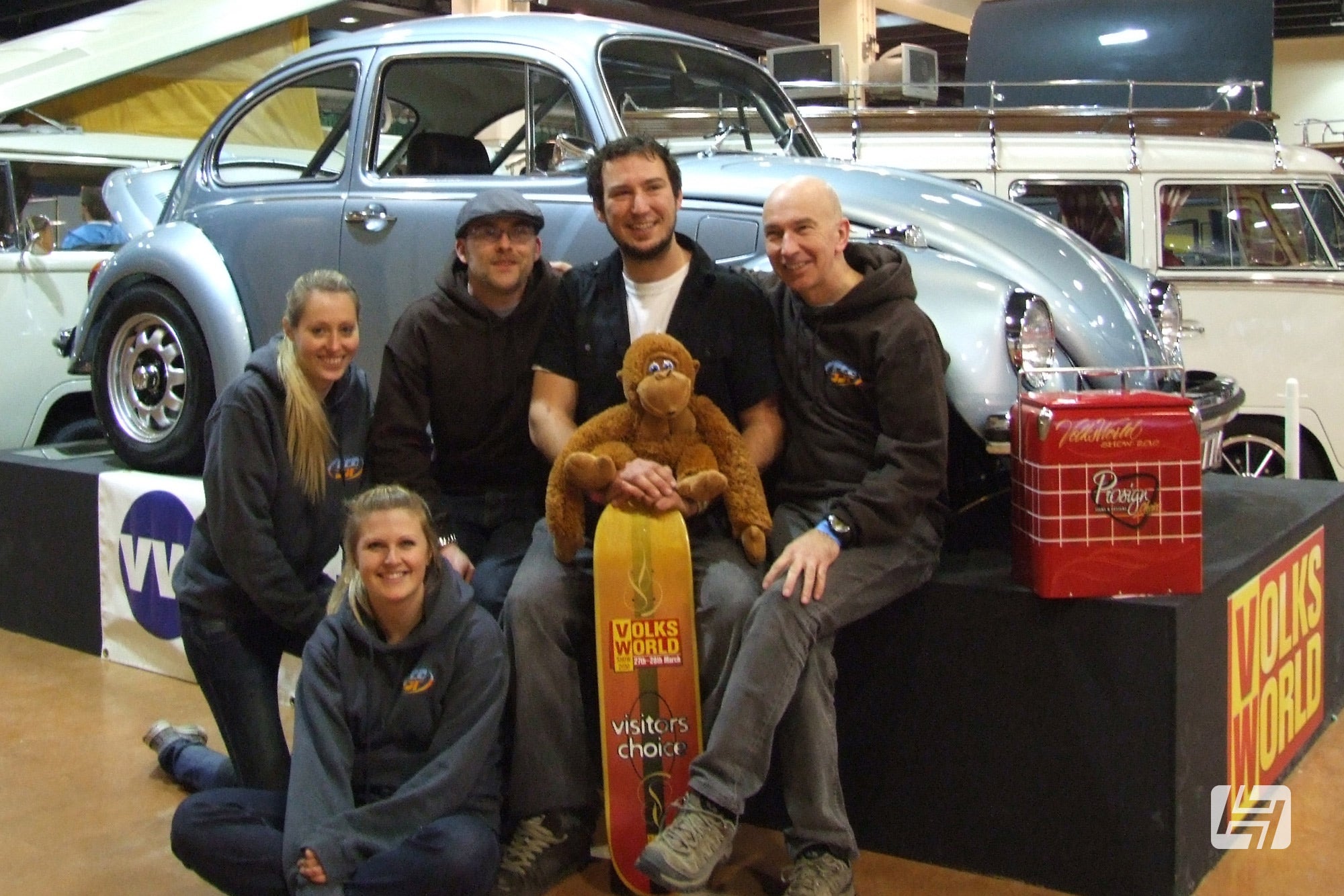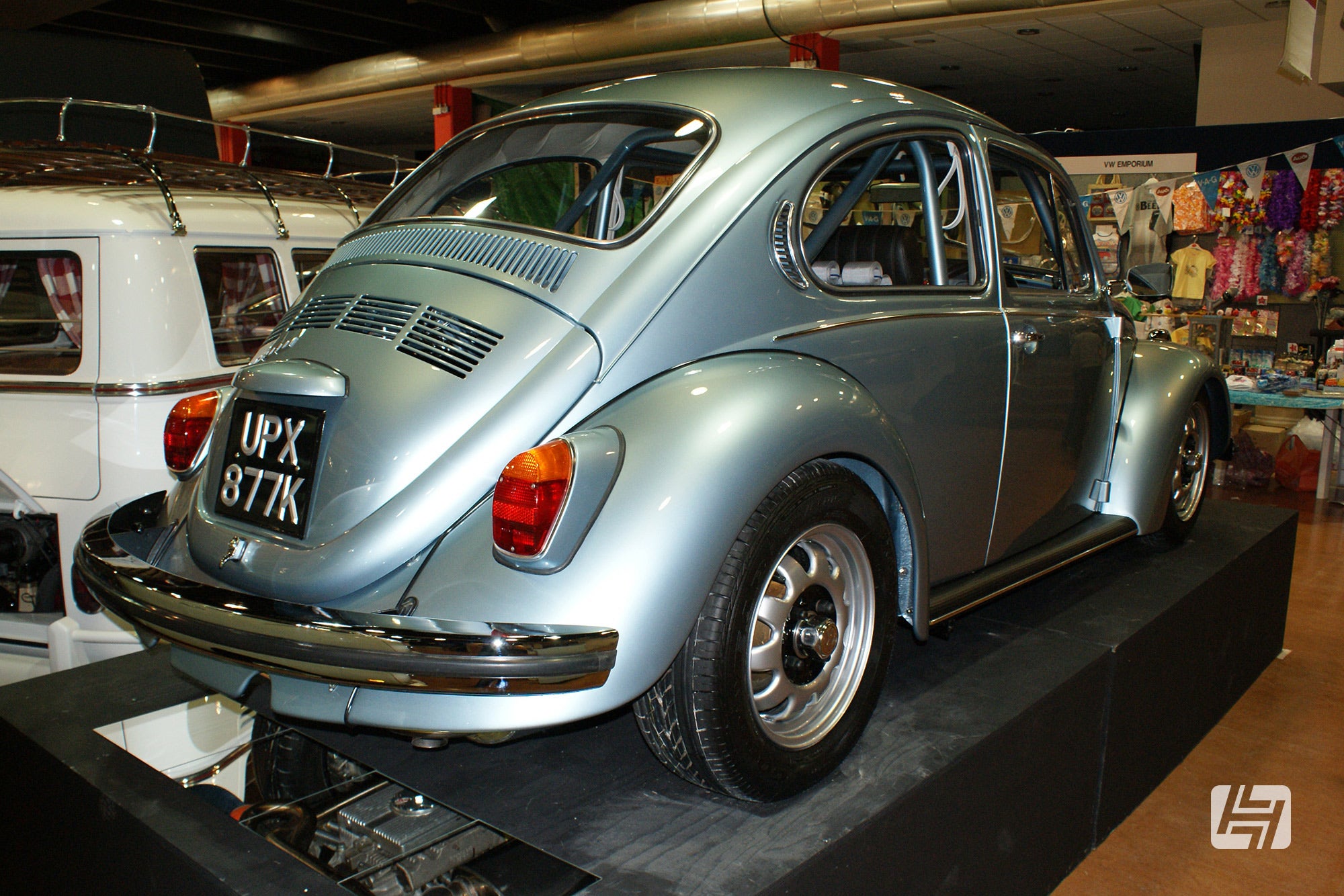 A quick facelift for 2014
Tom bolted up a
set of Porsche D90 wheels
for 2014, giving other road users a slightly bigger hint that this humble Beetle might just be 'having them' off the next set of lights.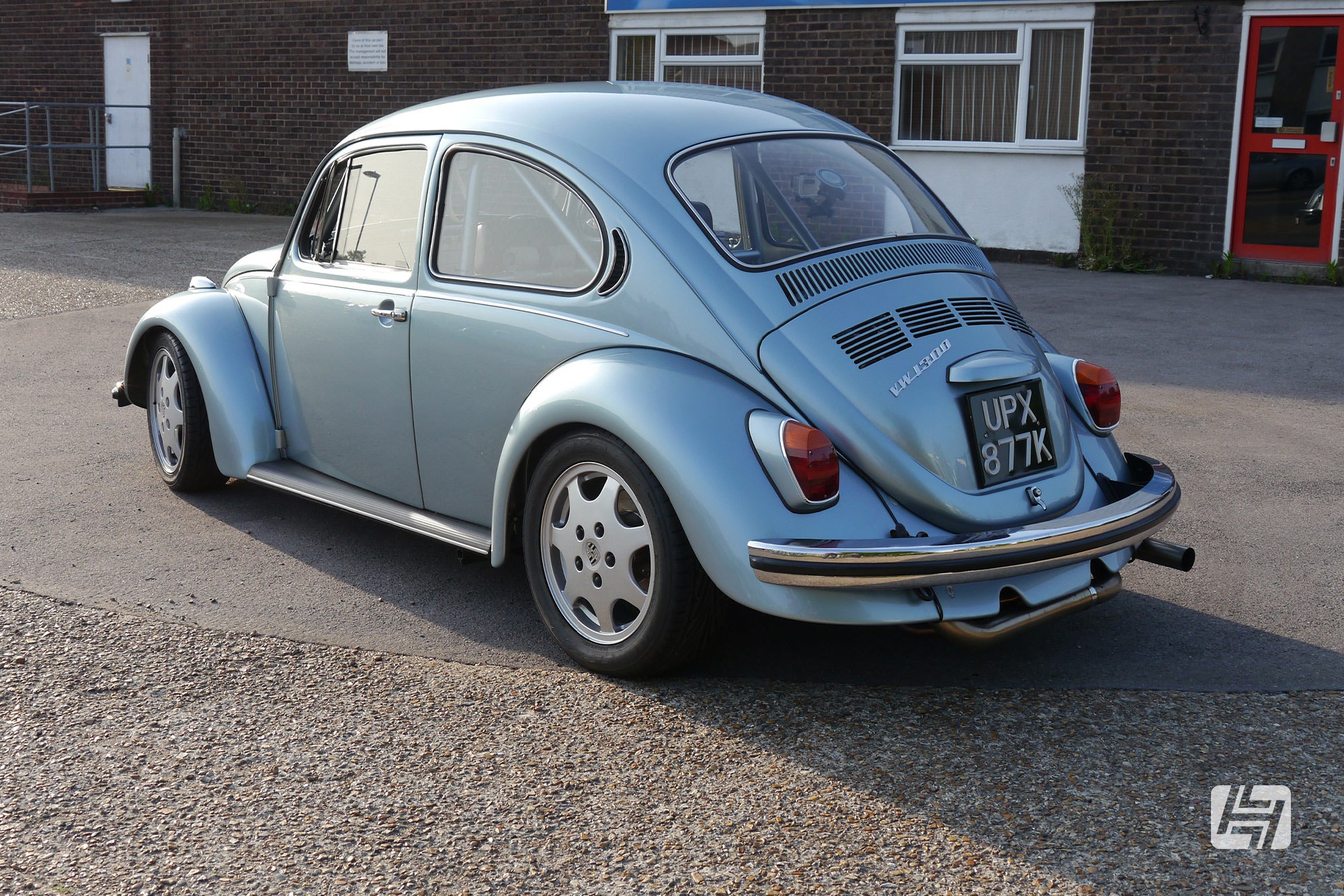 I got bored...
As with many serious 'show car' builds enthusiasm comes and goes, families and lives happen and you spend more time in the house and less in the garage. Sadly while the Marathon was in hiding, a family of mice got inside and nibbled their way through the wiring sparking the idea of a rebuild. I ask Tom why he changed it. To many of us, his Marathon was perfect as it was. He responds simply with "I got bored..."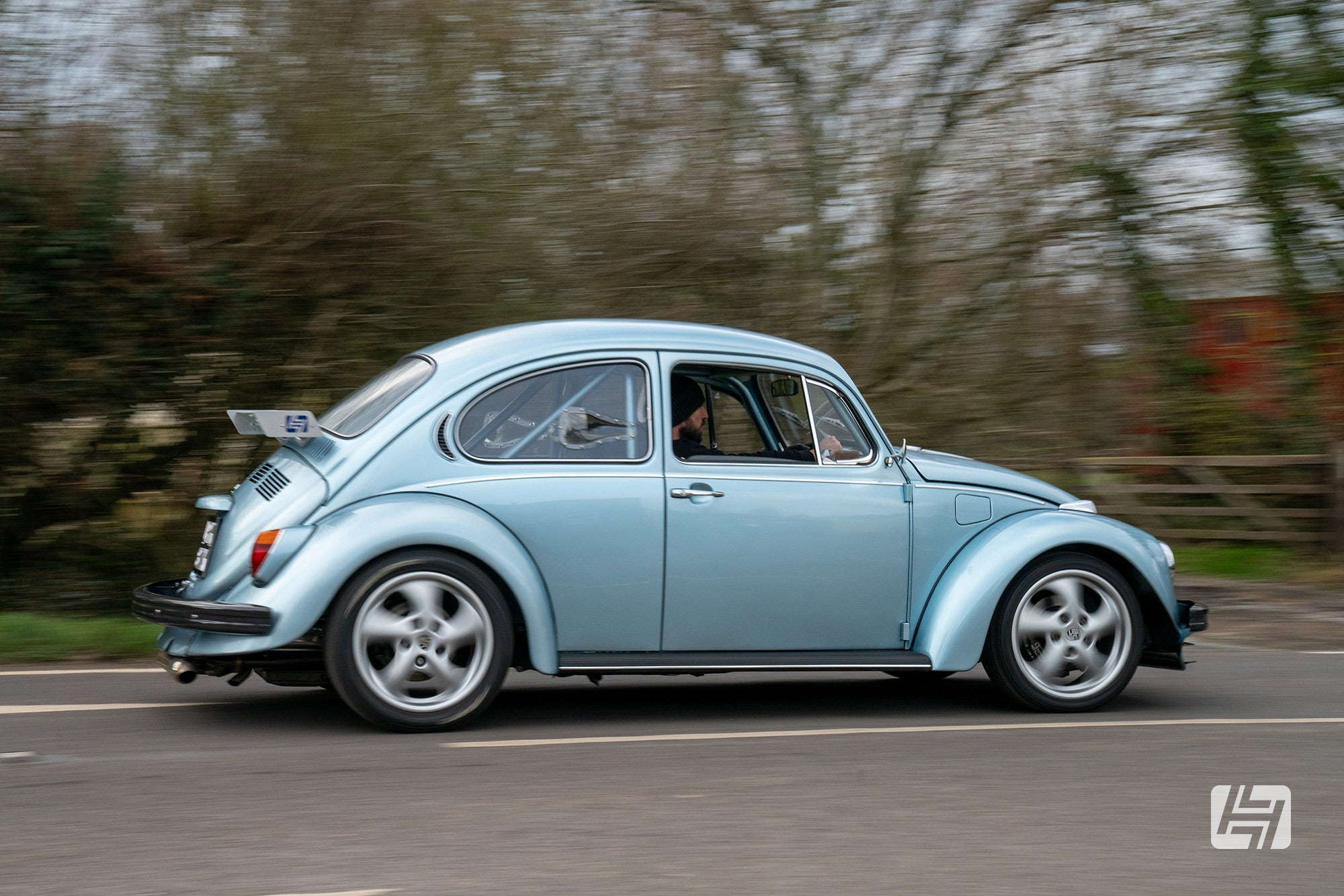 Airs and graces
Installing Air suspension is a regular activity with Tom's
day job at VWT
. So it was only a matter of time before he applied these skills to the suspension of his Beetle - after all, height adjustable at the touch of a button would make it far more practical. Tom's gone with Airlift front air struts and rear bags, utilising a 5 Gallon ENDO-CT tank which has the compressor built into the tank. Airlift Performance 3P management takes care of making it all work together, including the ability to adjust it via your iPhone!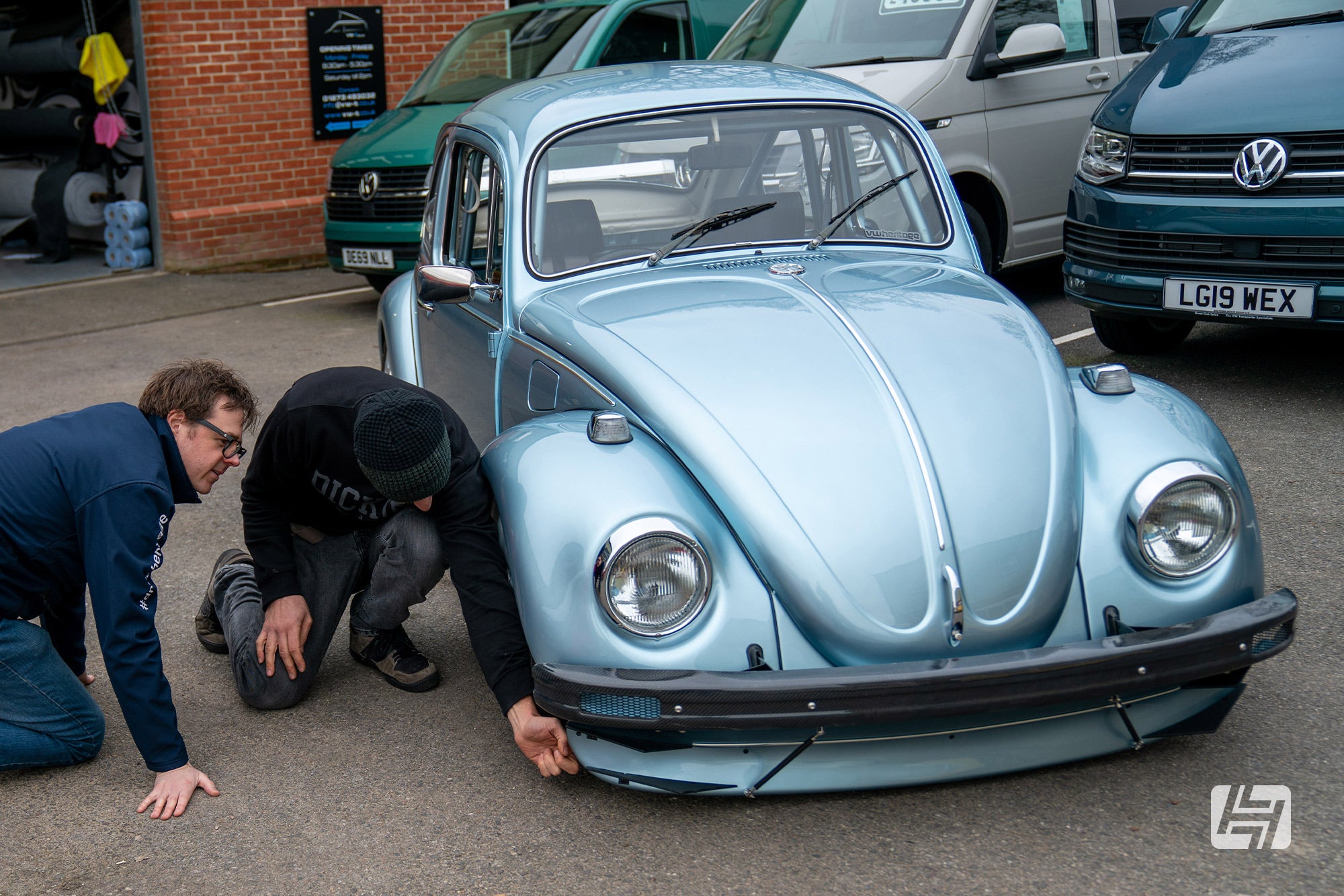 Psssshhhhh! Suspension rework
To get things sitting right at the back, Tom  purchased a custom rear subframe from EVA Resto."This does away with the rear spring plates and is designed specifically to work with air ride." He tells us. Not only does it help with the height adjustment, but it offers a more planted rear end in the corners too. Upfront, EVA Resto has supplied a 2" narrowed air-bag beam, giving an easy 50mm of arch clearance if not more at the touch of a button.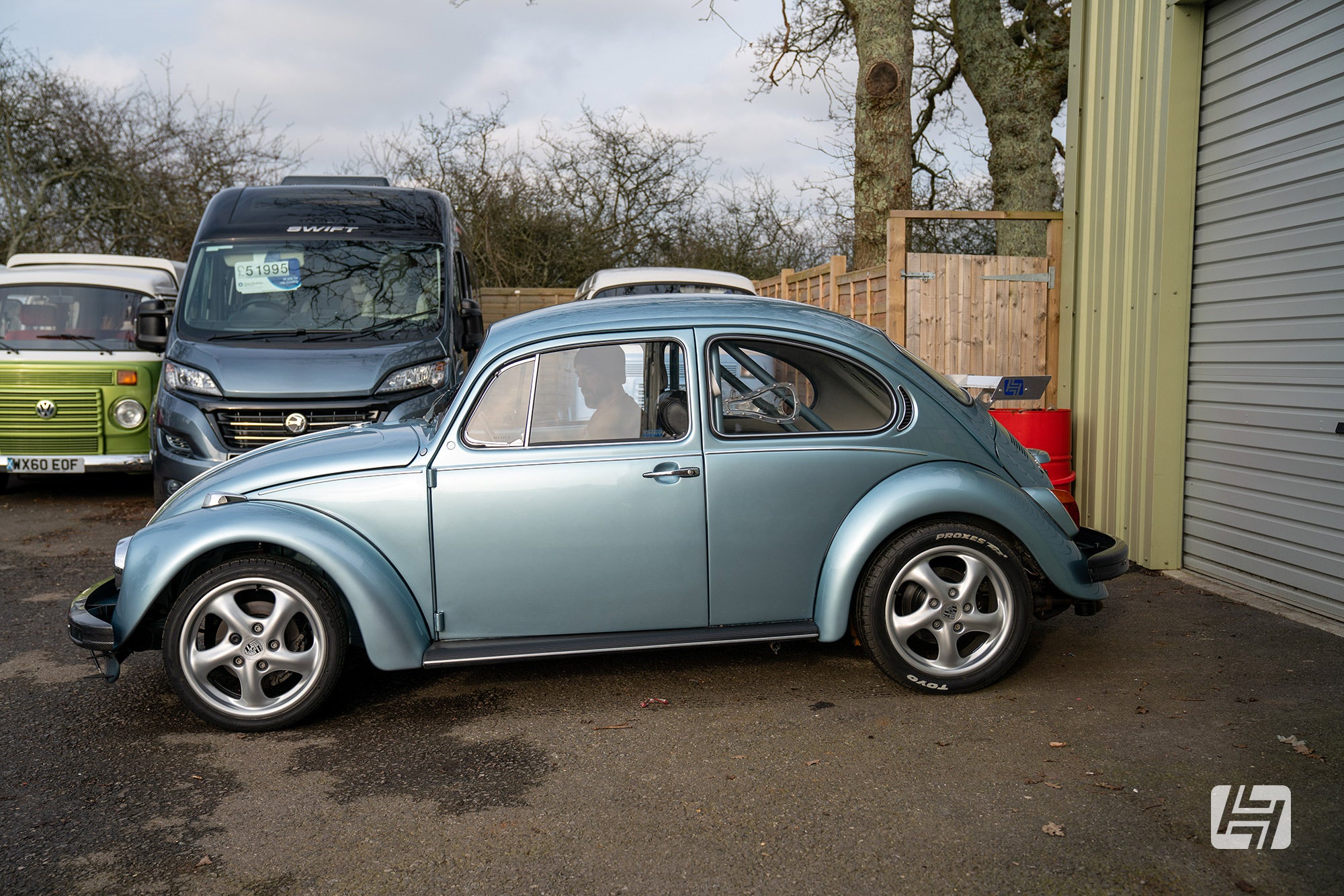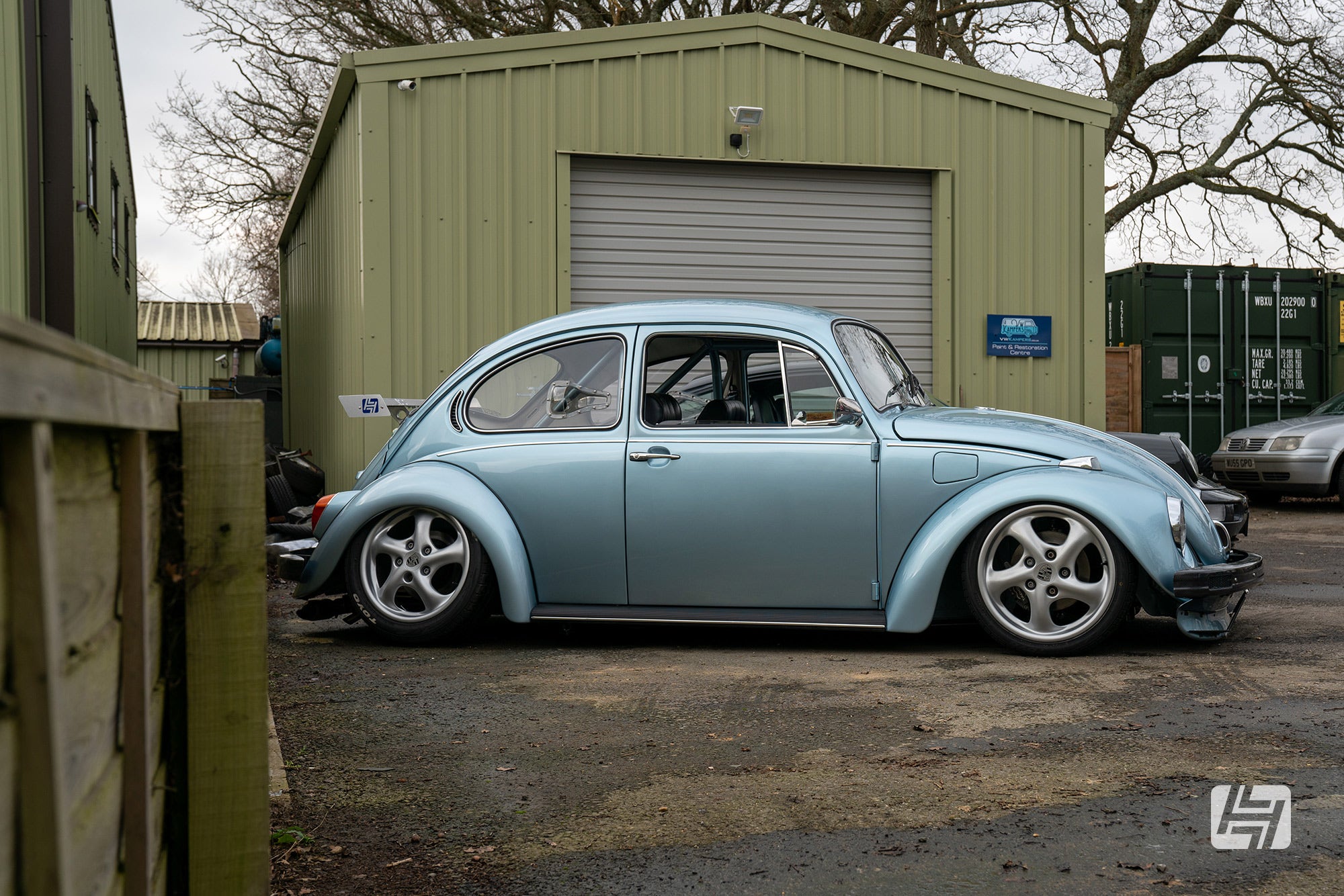 Faster, faster...
I'm no performance engine expert, so I'll let Tom explain what's going on under the deck lid. "The engine is currently around 270bhp, without the meth (that's Aquamist water/meth injection). It is a 2276cc forged engine with 82mm stroke and 94mm bore. It uses heavily reworked Street Eliminator heads and a TCS10 Camshaft. I'm using Speedshop fuel injection with crank trigger ignition that sits on the BMD Pulley system. The Turbo is a T3/4 hybrid running at 1bar, with a Tial Wastegate and screamer pipe." Oh and there's a Baily dump valve for whooshing noises and a Forge Boost Controler to boot.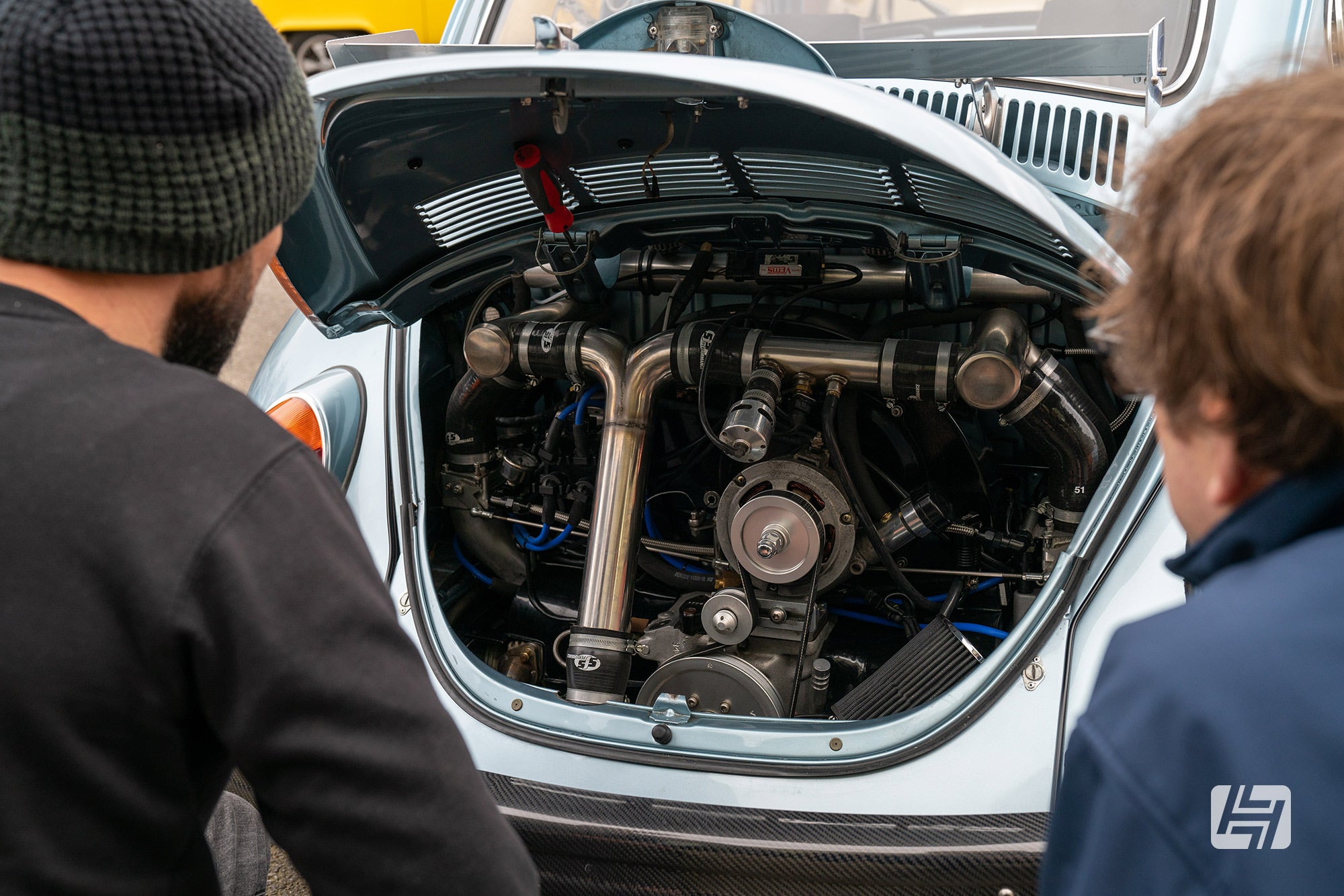 More in development...
Tom gestures to the nearside rear wing where he's hidden away an external oil cooler and filter. My eye is then drawn up to the Lexan rear side windows with NACA vents. "The vents used to feed the charge cooler" Tom explains "I've got another one of those in development currently." Under the bonnet at the front, Tom is modest about his homemade swirl pot and custom aluminium bracketry, which quite frankly should be framed for its artistic merit.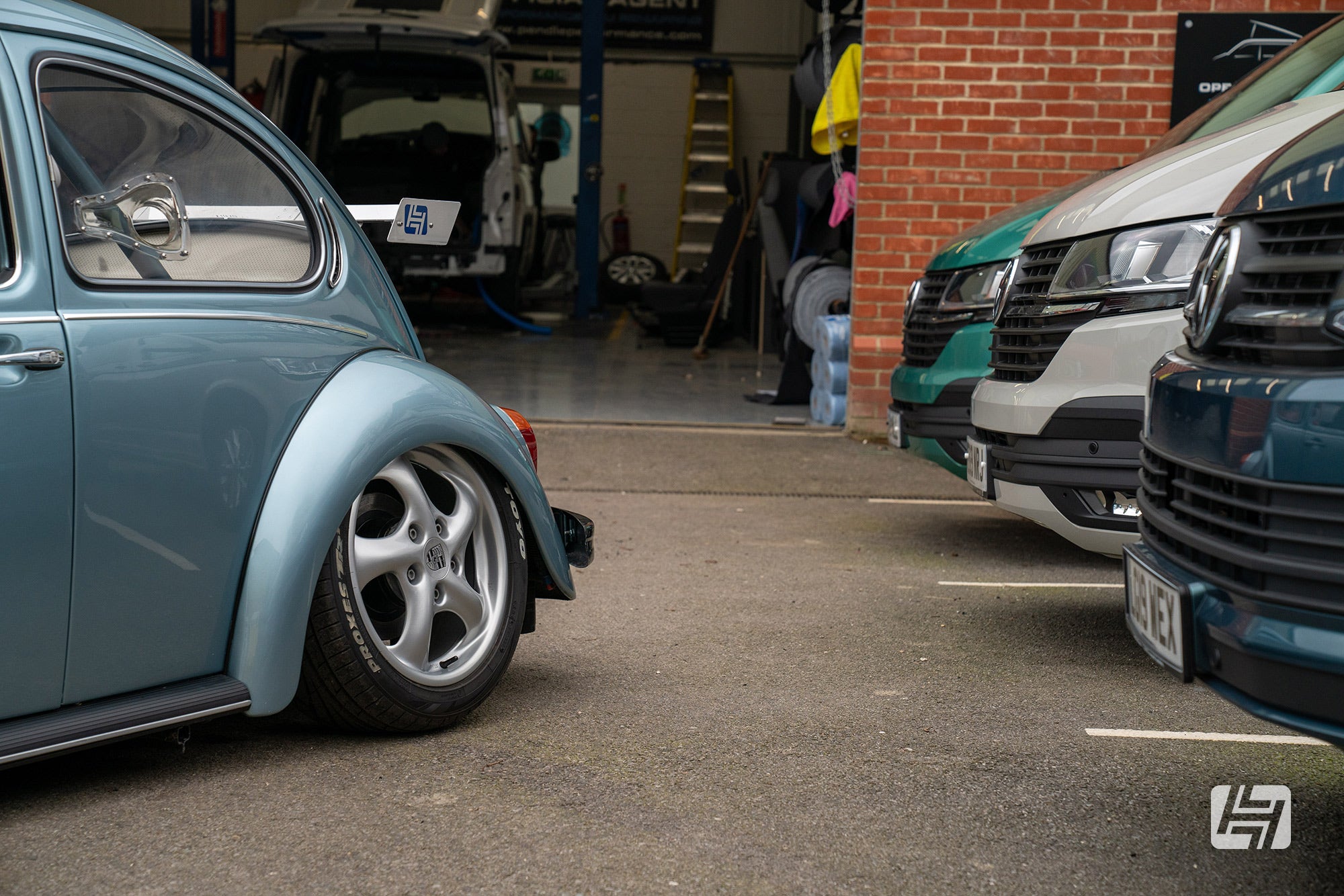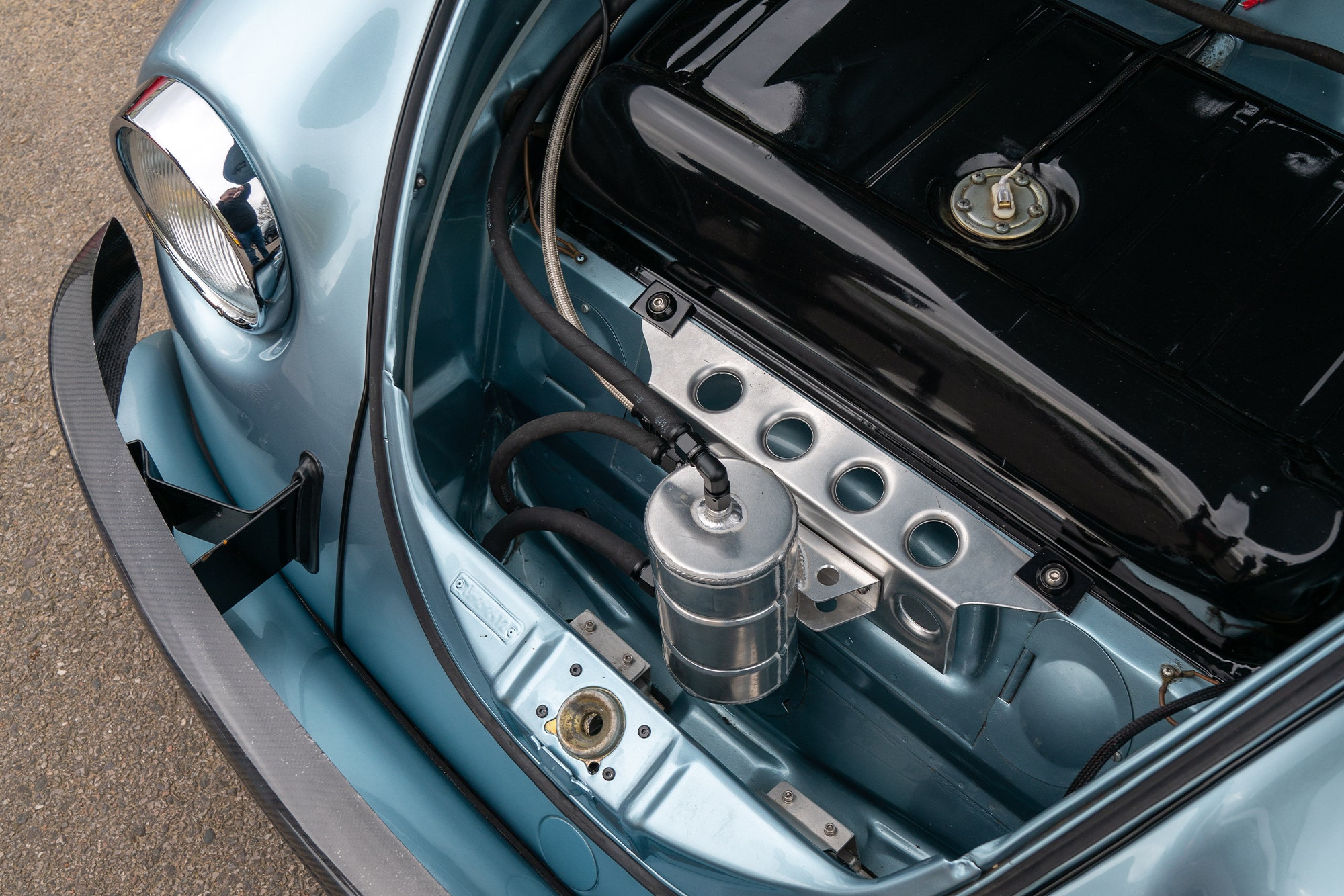 DIY Aerodynamics
Be it part of a weight-saving manifesto or purely a styling exercise, Carbon bumpers have replaced Tom's chrome Europa units. "These bumpers are only available in the later style" Tom explains "hence the mesh over the indicator holes." Underneath the front bumper is a modified Kamei front spoiler, with additional carbon fibre winglets. "I had to cut the splitter down quite a bit, as it was too tall, the carbon winglets are for styling mainly, but pretty sure they will offer some aero benefit too, or at least do no harm, but I haven't got a wind tunnel to test them in!" The same story applies to the hand made aluminium rear spoiler, that sits just above the deck lid - it must be doing something good, we think...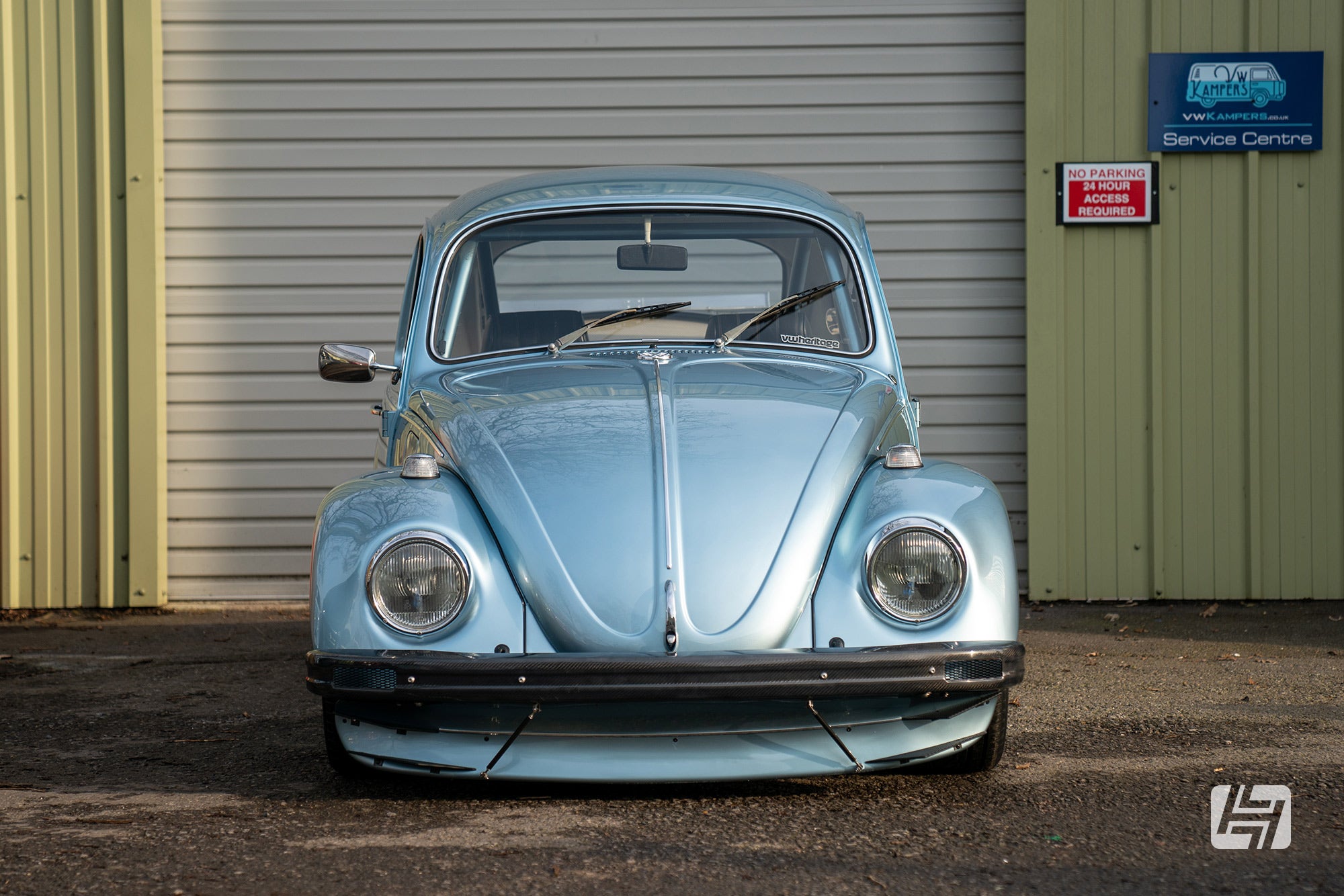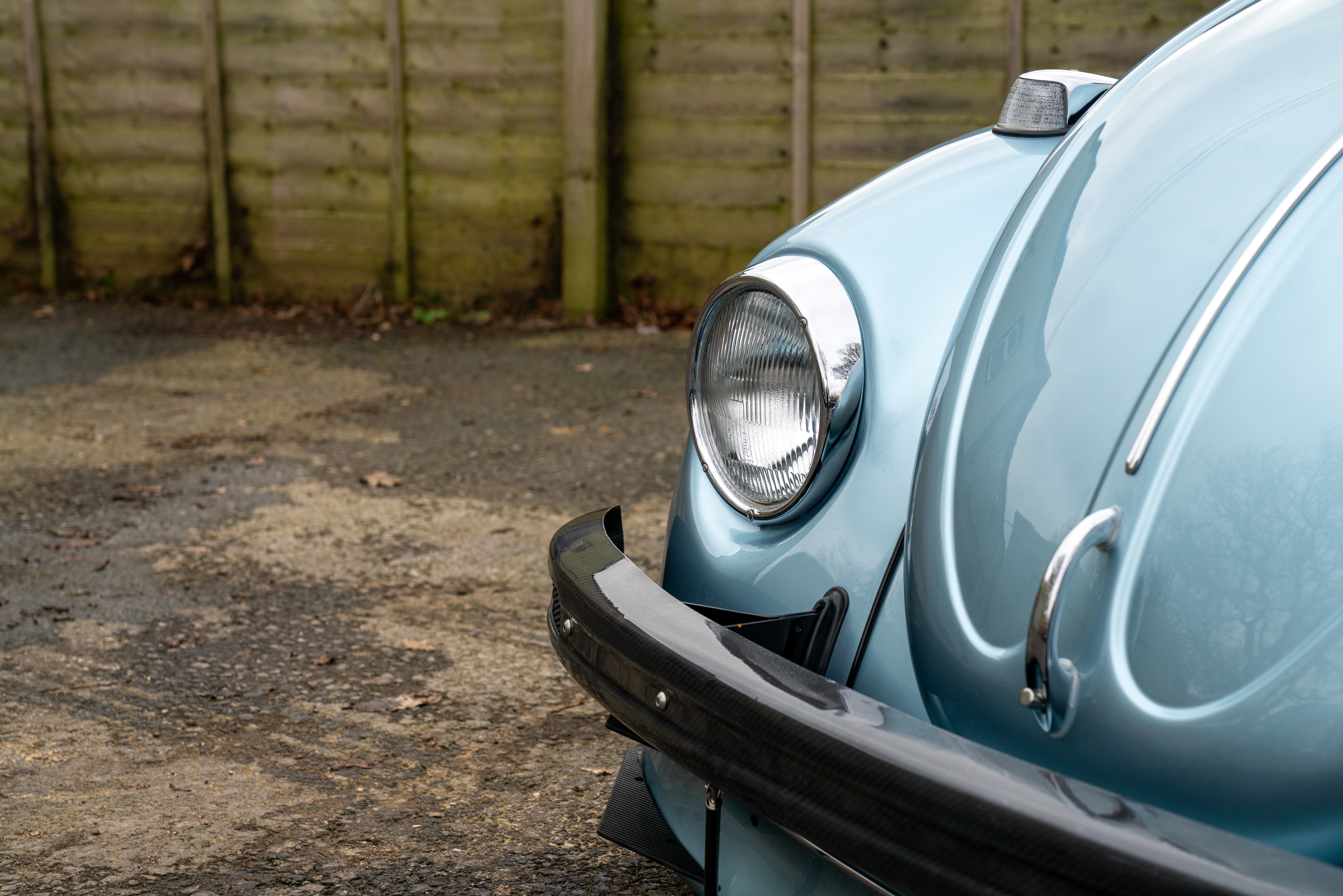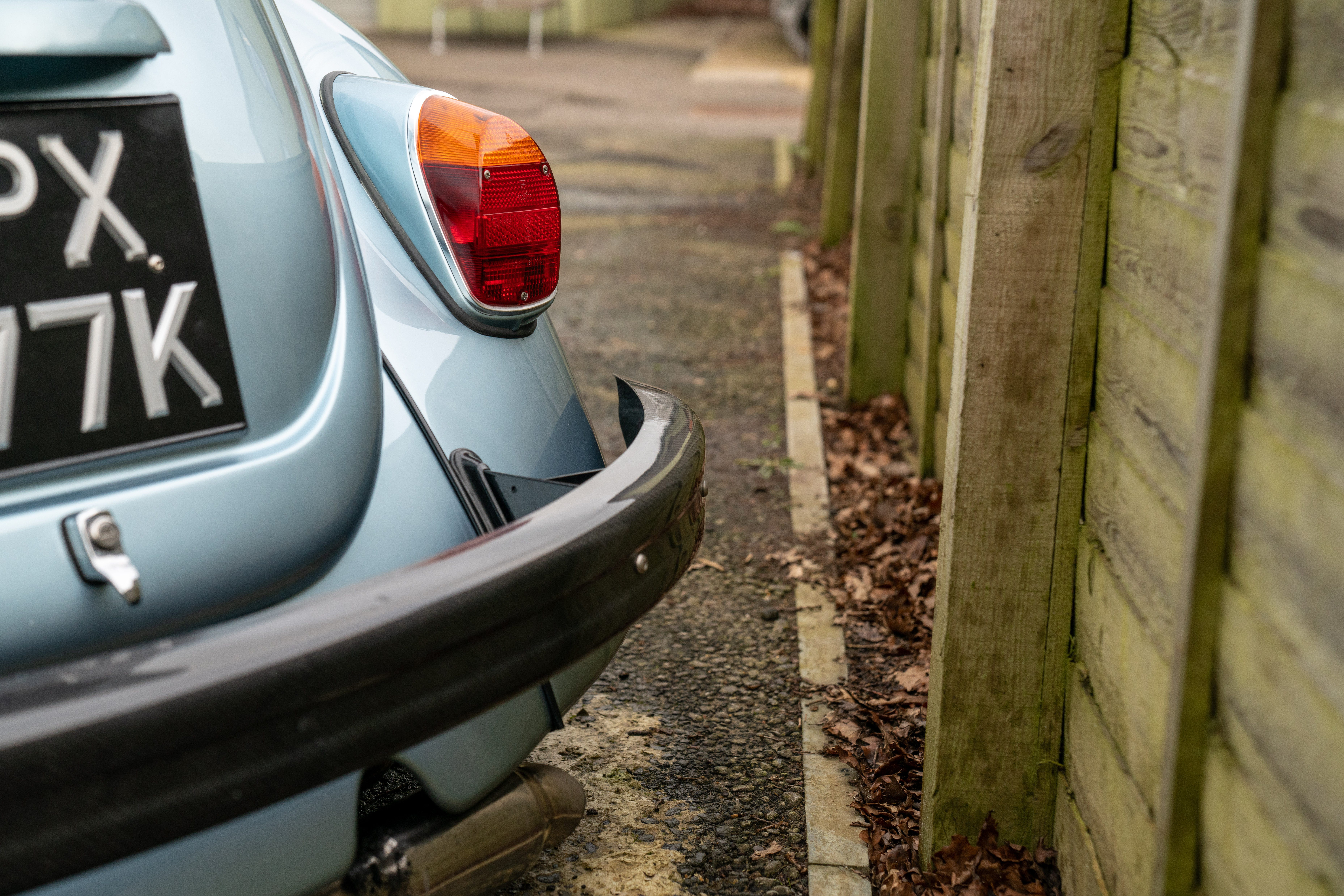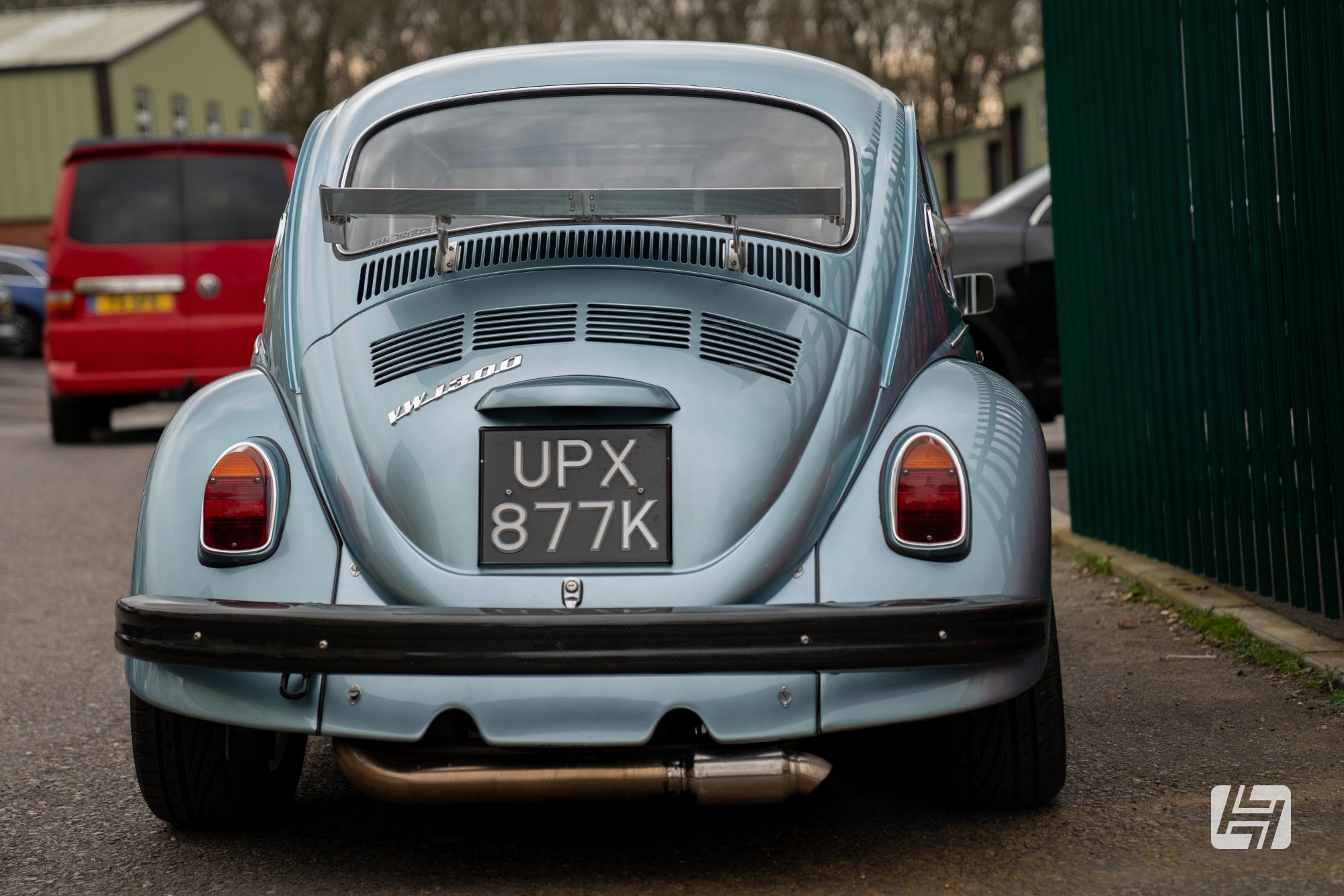 Inside the Bug
The interior of Tom's Beetle remains largely unchanged since he first built it. Black leather Pro Car bucket seats and a Mountney steering wheel give some seventies Boy Racer charm and an orchestra of red needles point to numbers galore including boost, oil pressure and temperature, fuel and RPM. The door cards are the originals, the CNC aluminium gear shifter on the other hand, clearly wasn't on the Wolfsburg Factory order sheet. Tom's recently fitted a
standard 3 point seatbelt
to the passenger side, so now he can take his 5-year-old daughter out for a ride at the weekends "her child seat wouldn't fit with the 5 point Simpson harness" he laughs.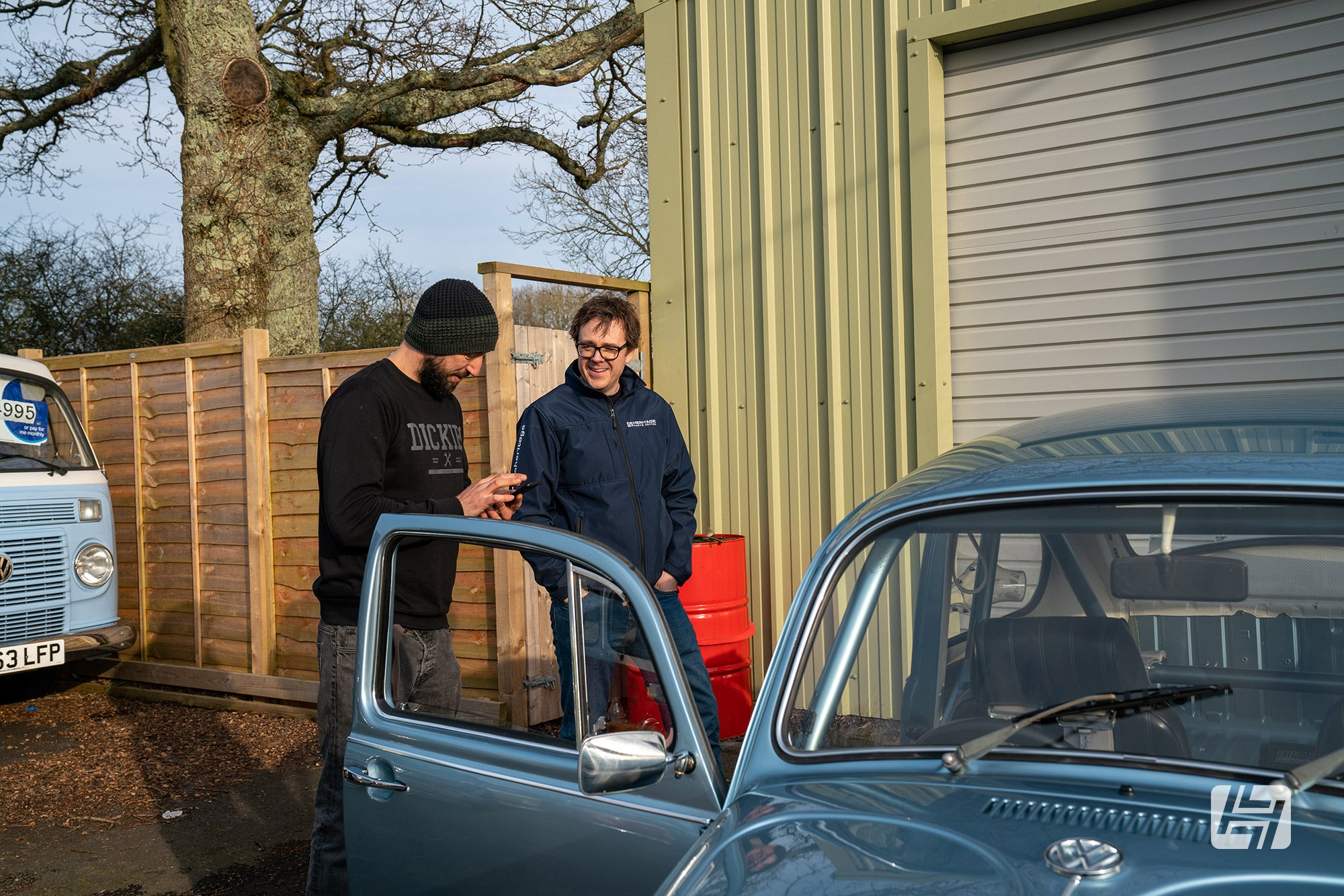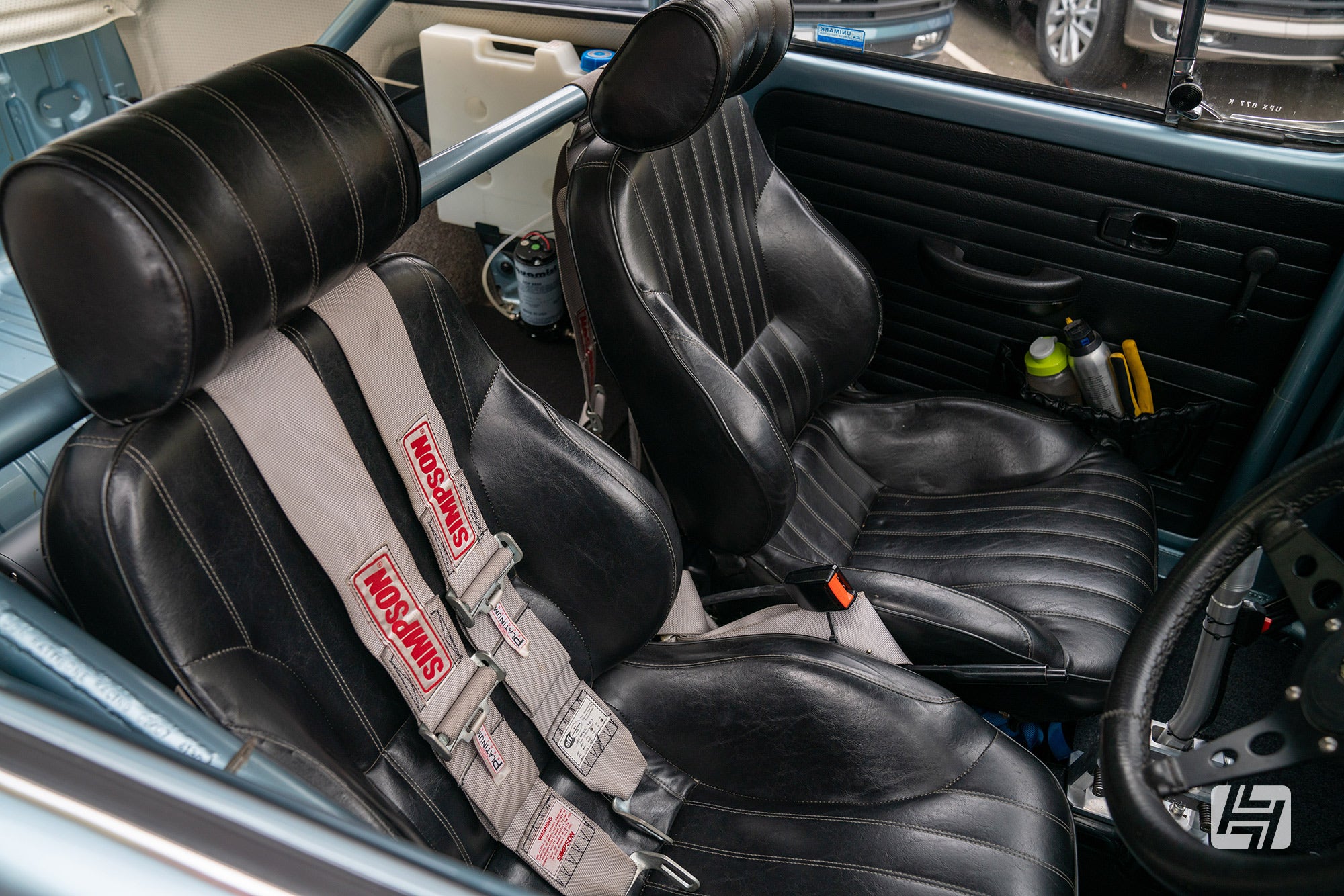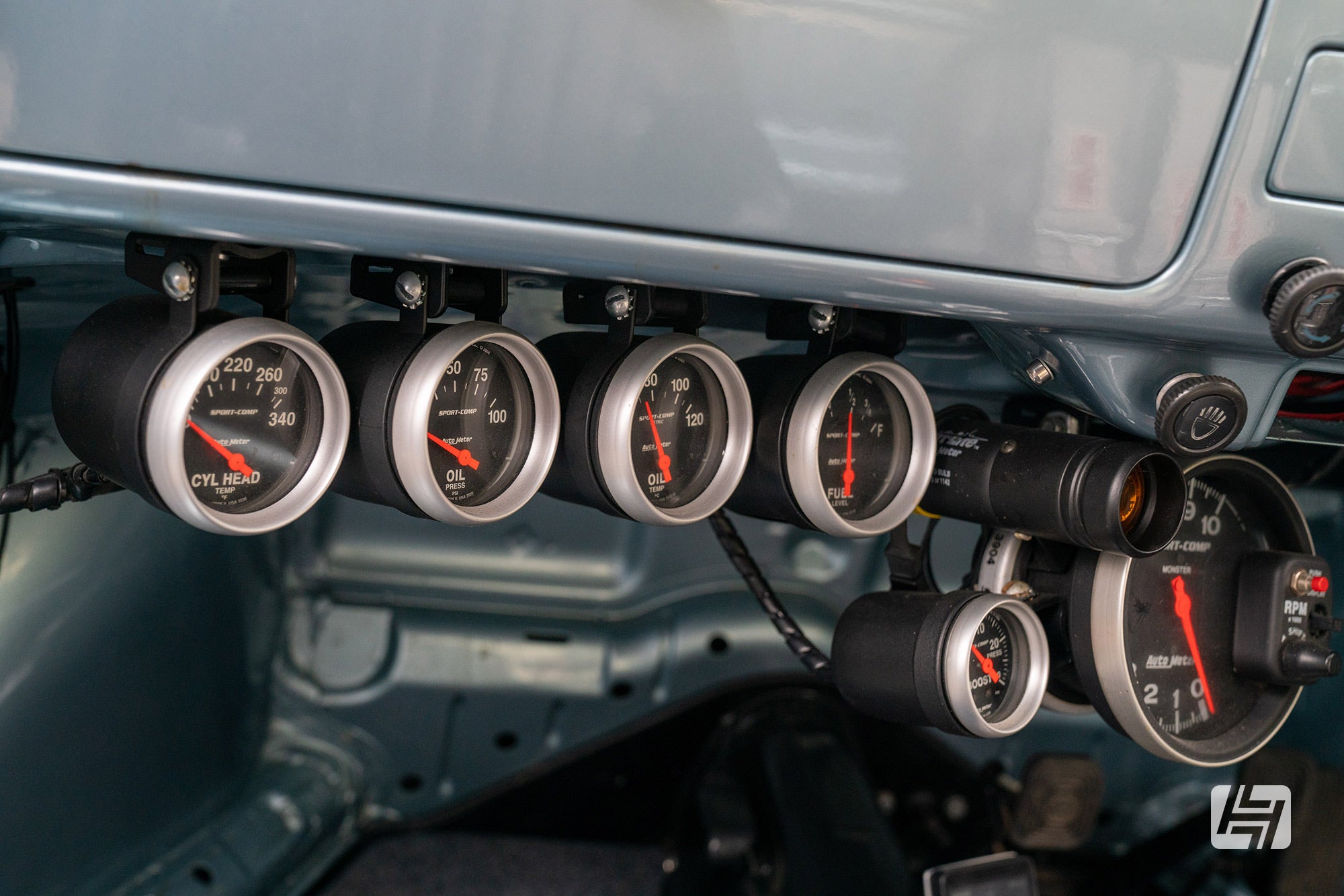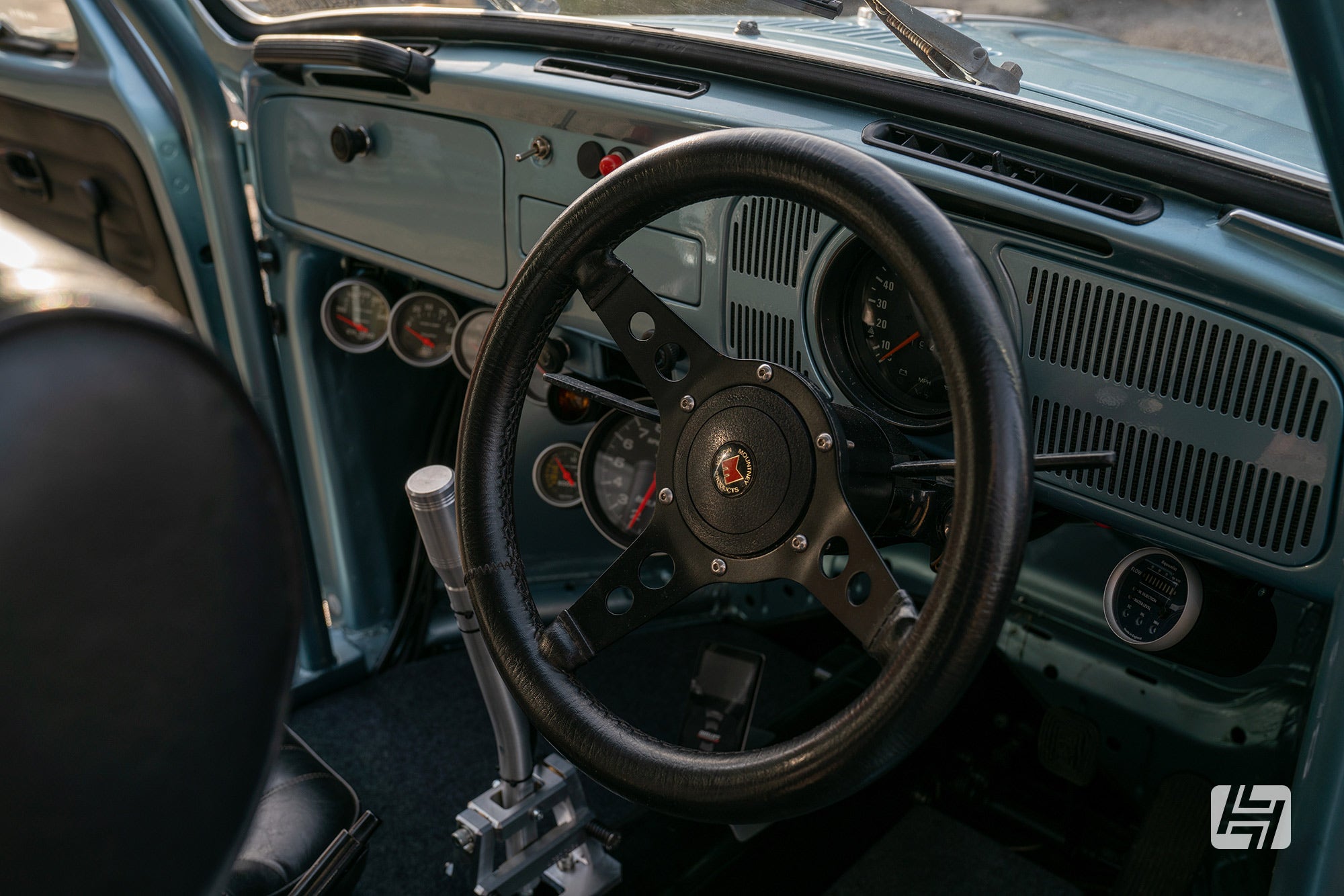 The Porsche effect
Whilst clearly not the same, Tom's Beetle sits quite comfortably next to Ian's 964 RS. With only a handful of horses in power between them, there are shared styling similarities in wheel choice and ethos as a hardcore road car too. Tom's Marathon now sits on 17" Porsche Twist alloys, that previously resided on a late nineties/ early noughties Boxster or Neunelfer. Behind the quintet of slanted Stuttgart spokes, you'll find 6 piston Tarox calipers and discs in each corner to help scrub off the speed when required. Porsche Cup 1 wheels are the default choice for the RS spec 964.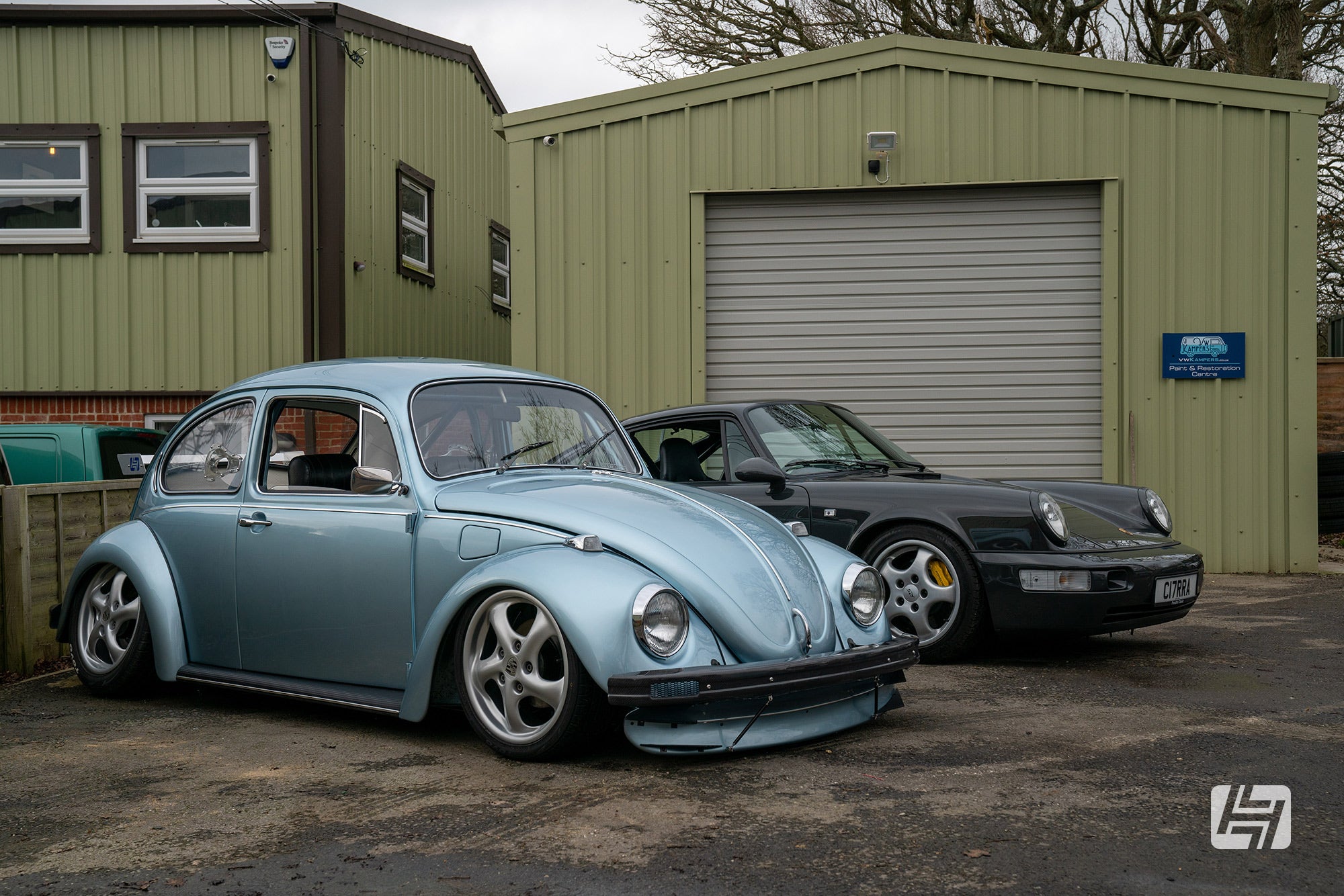 964 RS up close
Ian, who owns both
VWT and VWKampers
has this stealth-styled 964 as part of his collection, and with such an awesome car at our disposal, it would be rude not to get some close-up shots. We even got lucky with a quick trip up the road too... Look out for features on some of his other cars coming soon!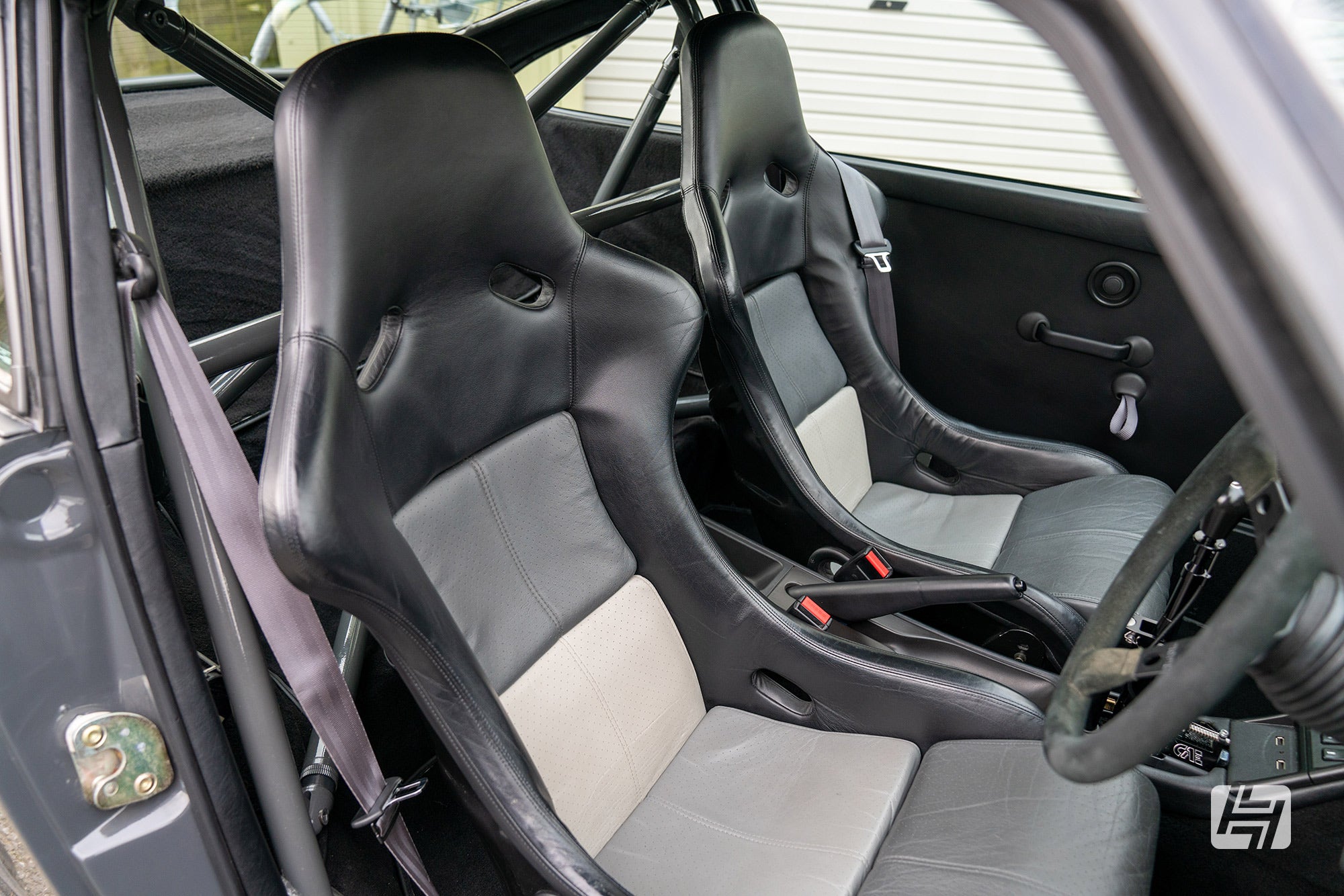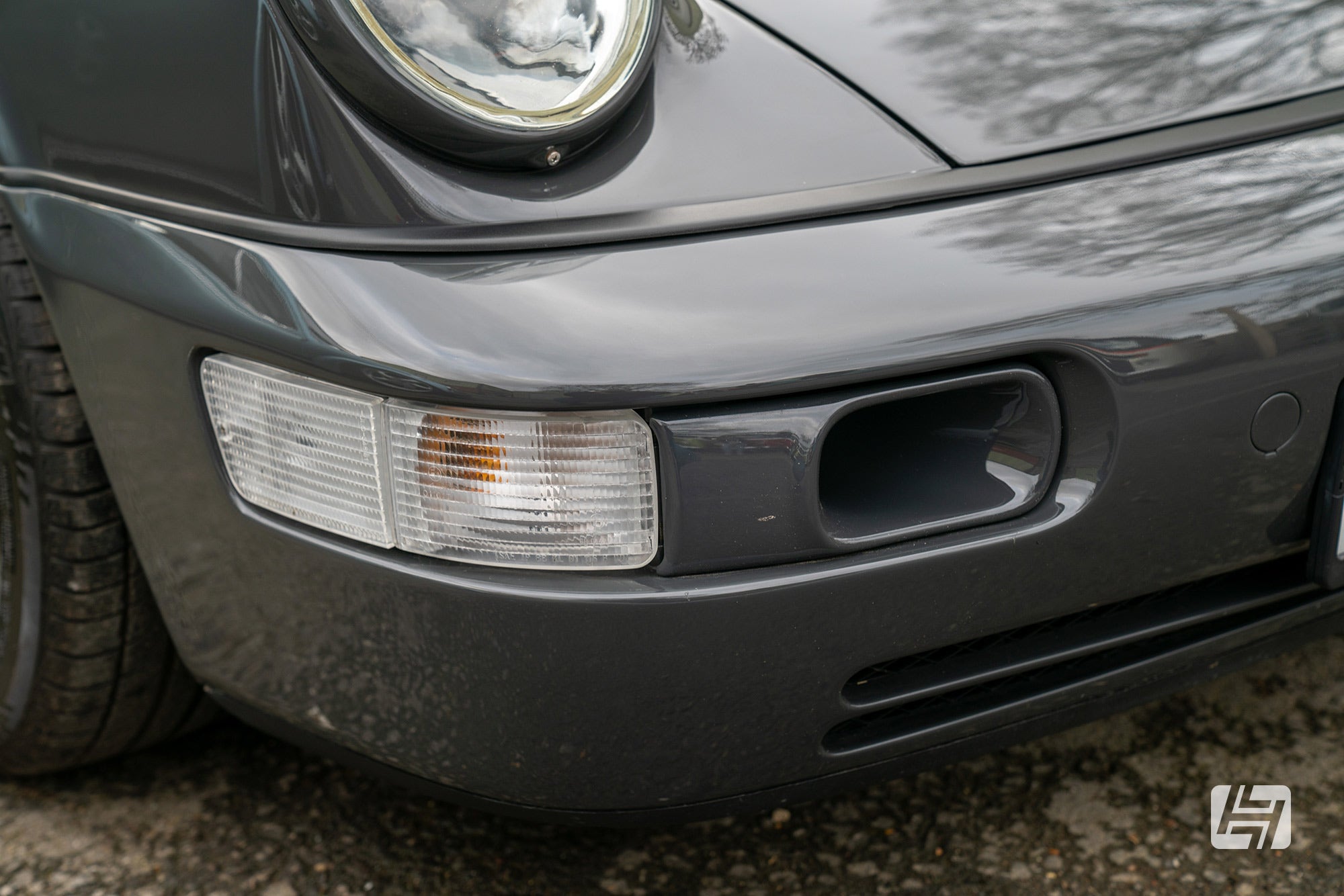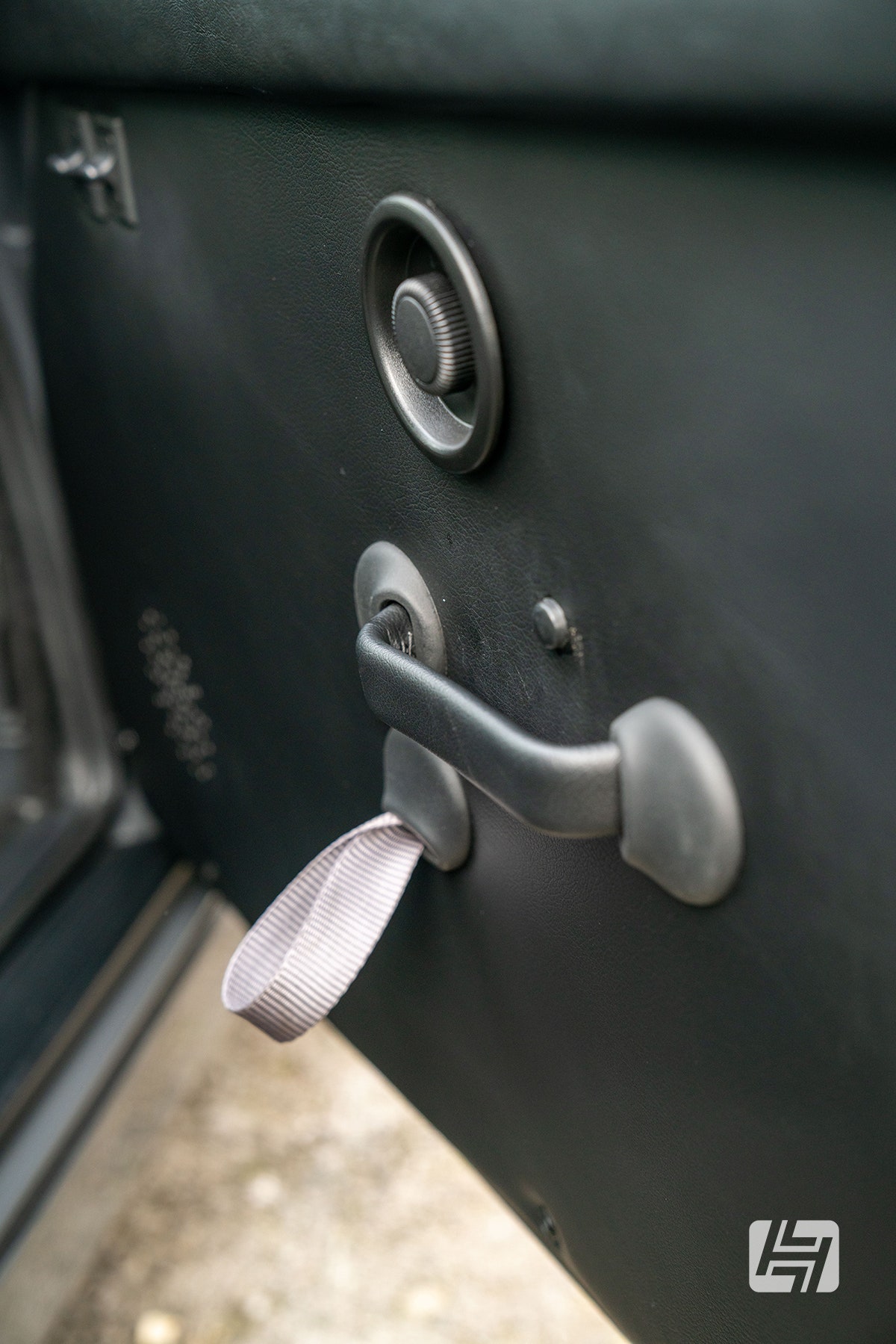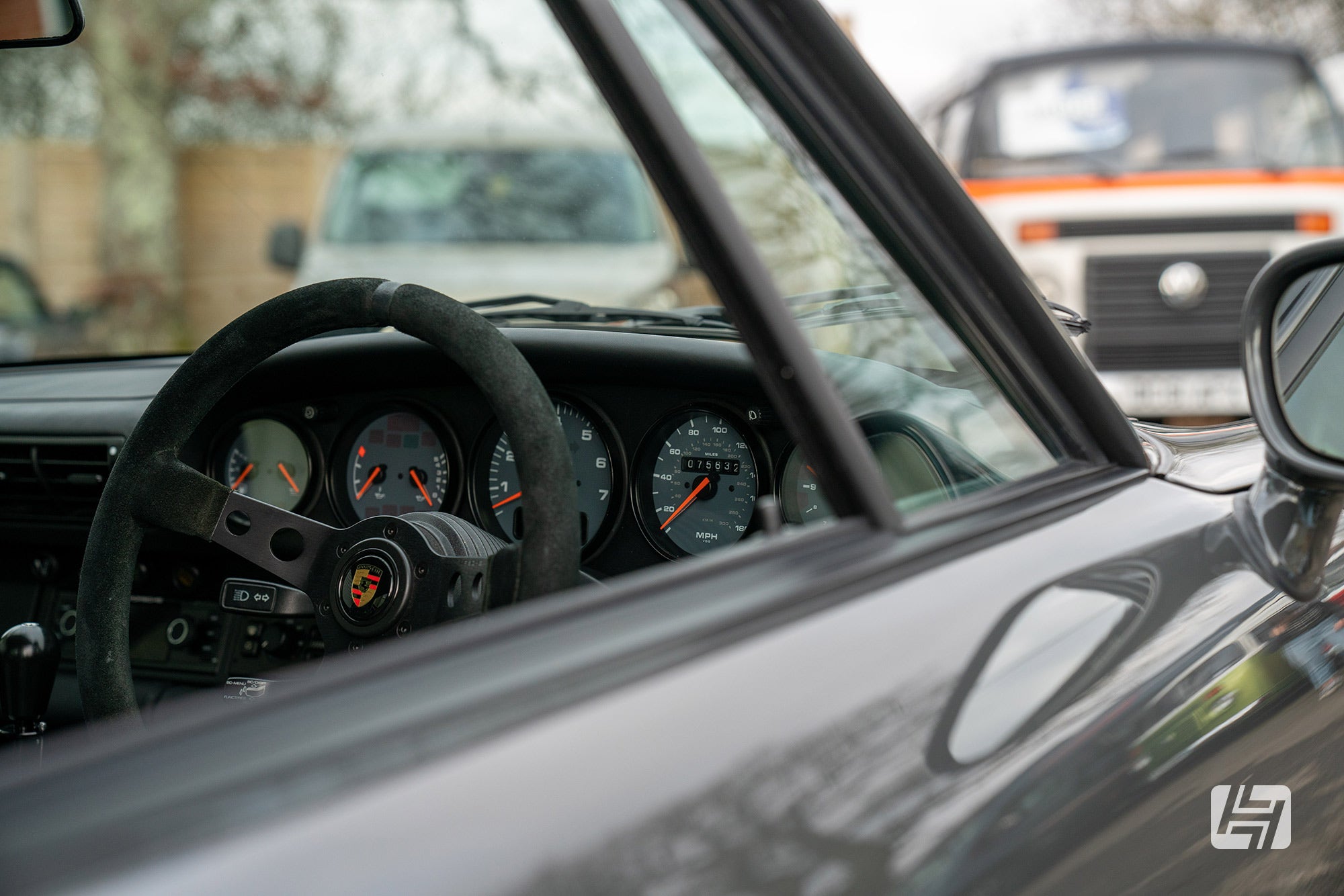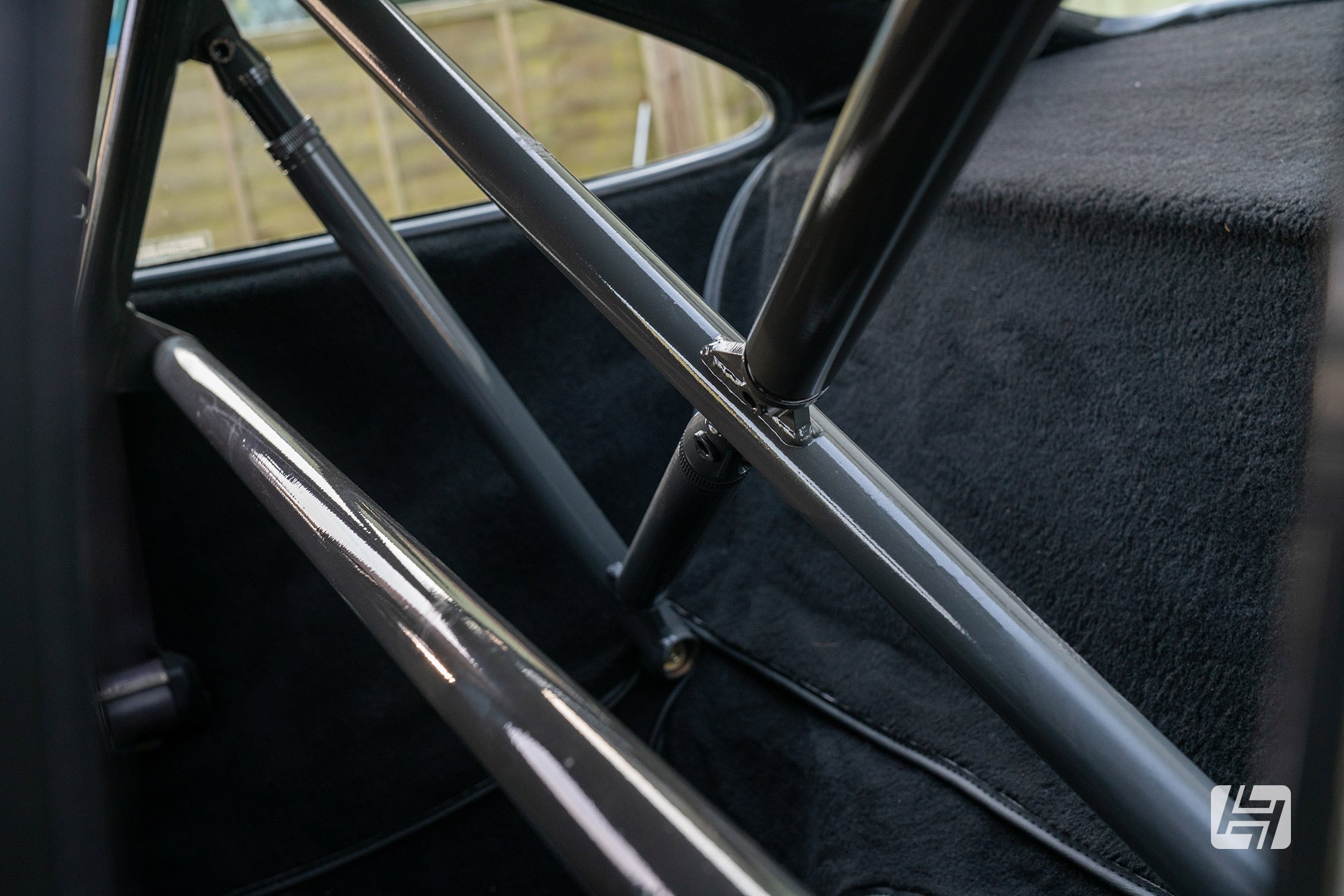 A RHD RS?
You might have spotted the RS badging on this 964 and scratched your head over the fact the steering wheel is on the 'wrong' side. Ian explains a little more "The car was built up using a fully restored Carrera 2 shell and an original accident damaged 964 RS. In all but the price tag and the fact that you drive on the other side, it is the real deal."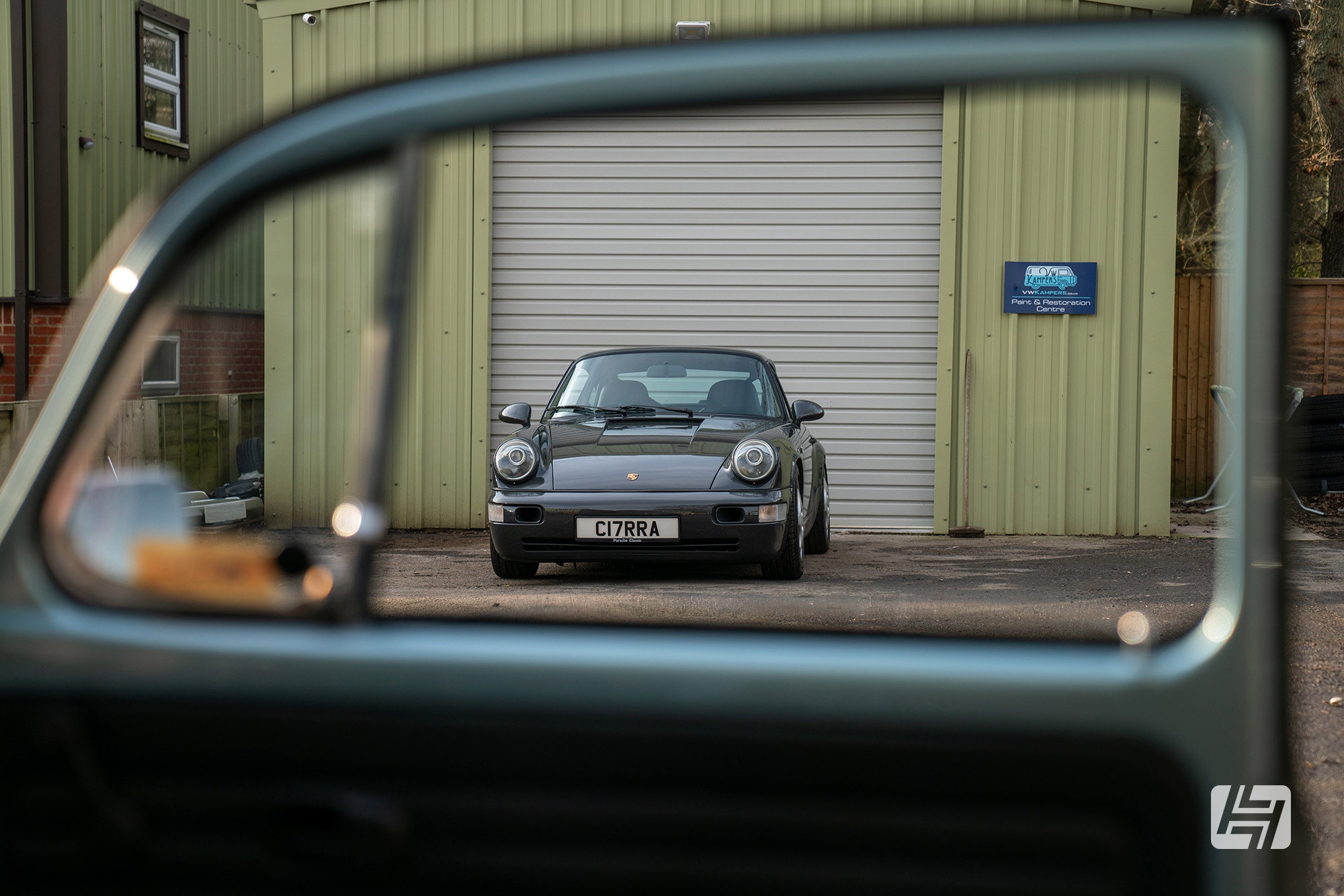 Out in the wild
Tom's car comes to life out on the road, spurred on no doubt by the fact he had one of Stuttgart's finest is in his rearview mirror. Flames appear as he lets off the gas - it certainly keeps the Porsche honest on this short stretch of rural A road. The Porsche, as you can probably guess, was an absolute treat to drive.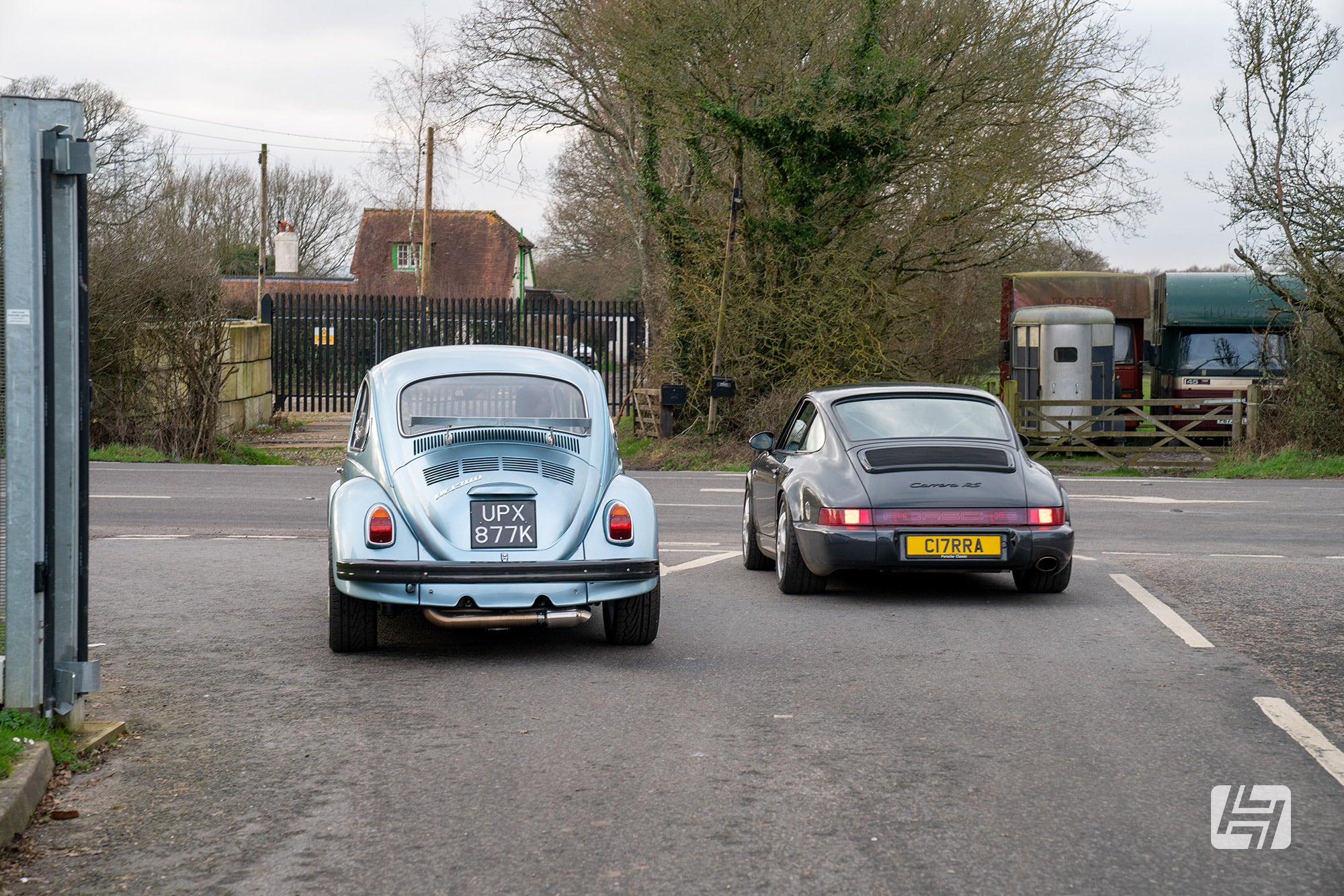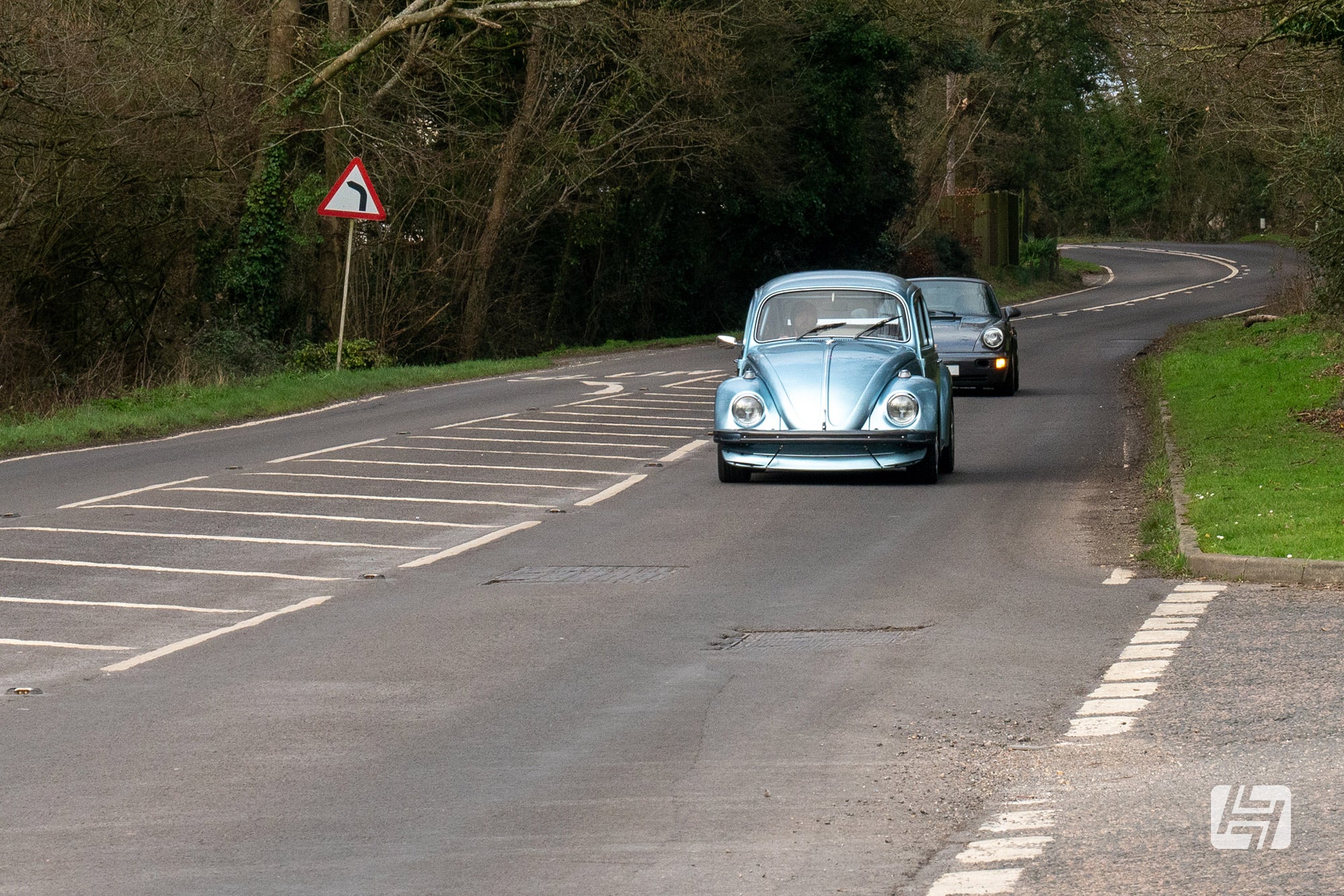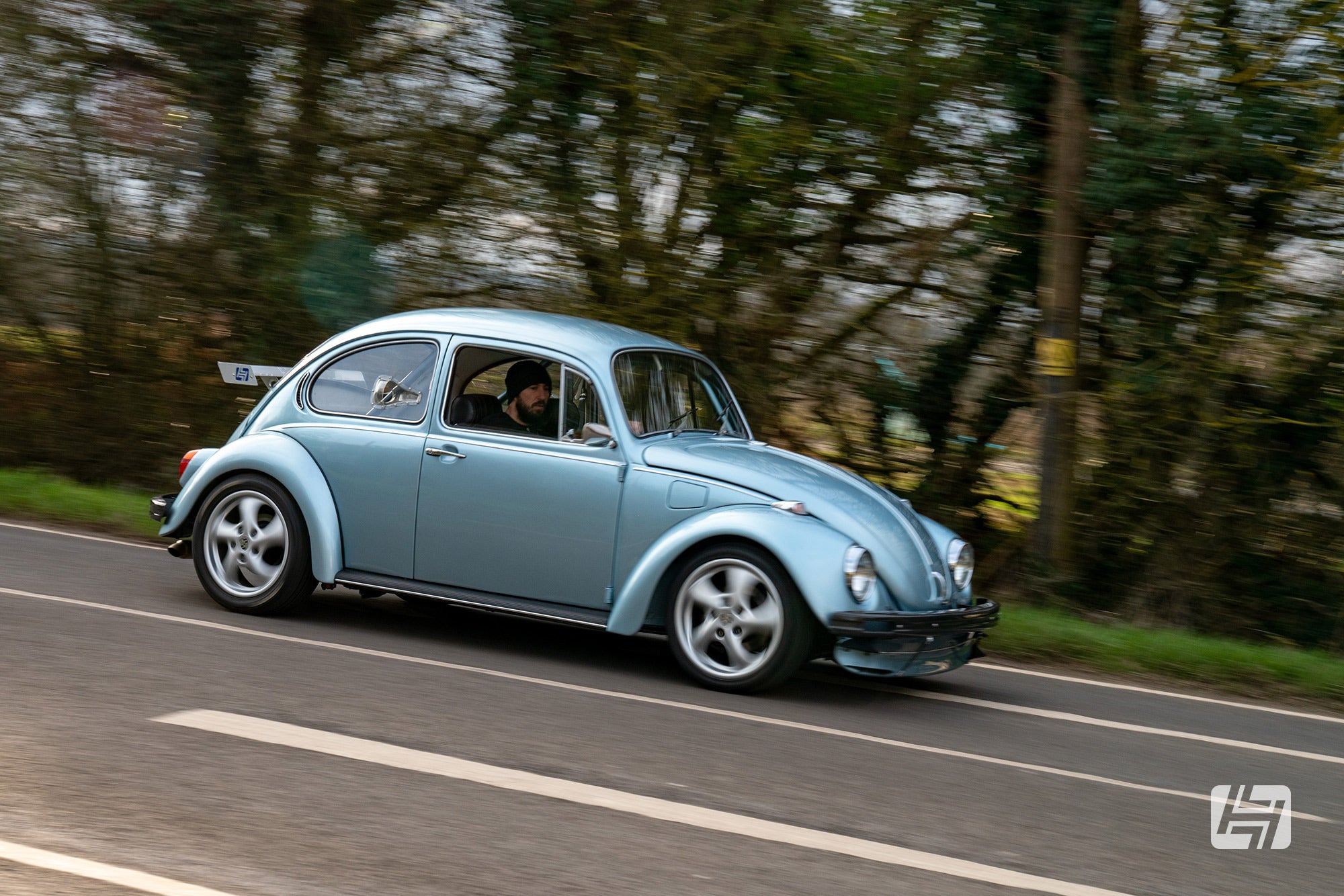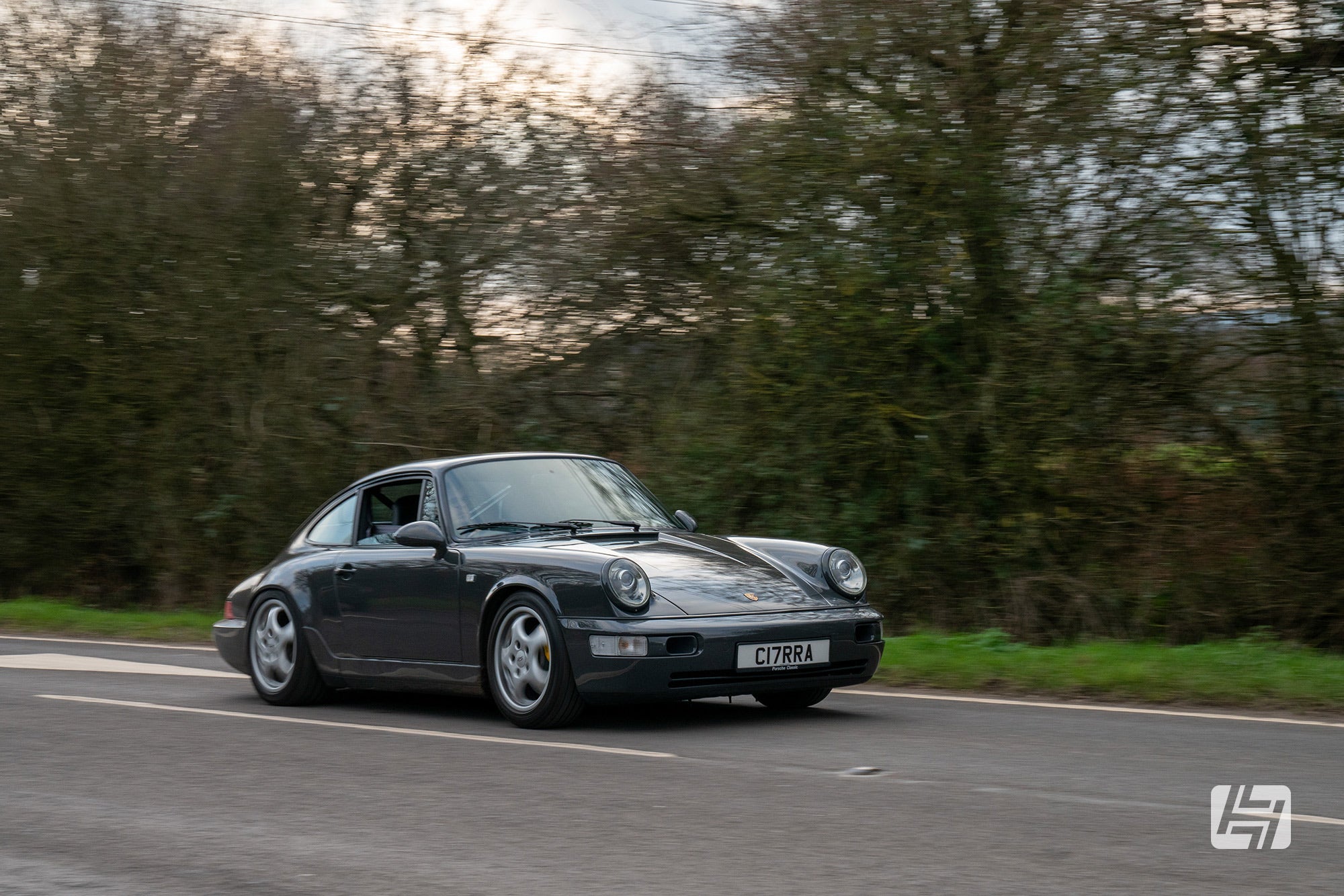 What's next for the Marathon Beetle?
Tom is looking forward to getting out and using his car this year. I question whether it will make the Volksworld Show, but he's unsure due to work commitments and having a series of demonstration vehicles to transport there and back. As for future plans with the Marathon "I've still got the rear luggage area, the carpets and under the bonnet to finish. But, I'll probably pull it apart again soon and do something different!" Regardless of the style he chooses next, we're pretty sure the level of workmanship and ingenuity will be top class. A big thanks to Tom and Ian at
VWKampers
and
VWT
for sparing us some time to chat and photograph their cars. Catch you again soon guys. Andy