The VW community is full of 'guys who give it a go and follow a dream' and fortunately a decent number of these hobby-turned-business ventures not only survive but thrive from the efforts of their entrepreneurial founders.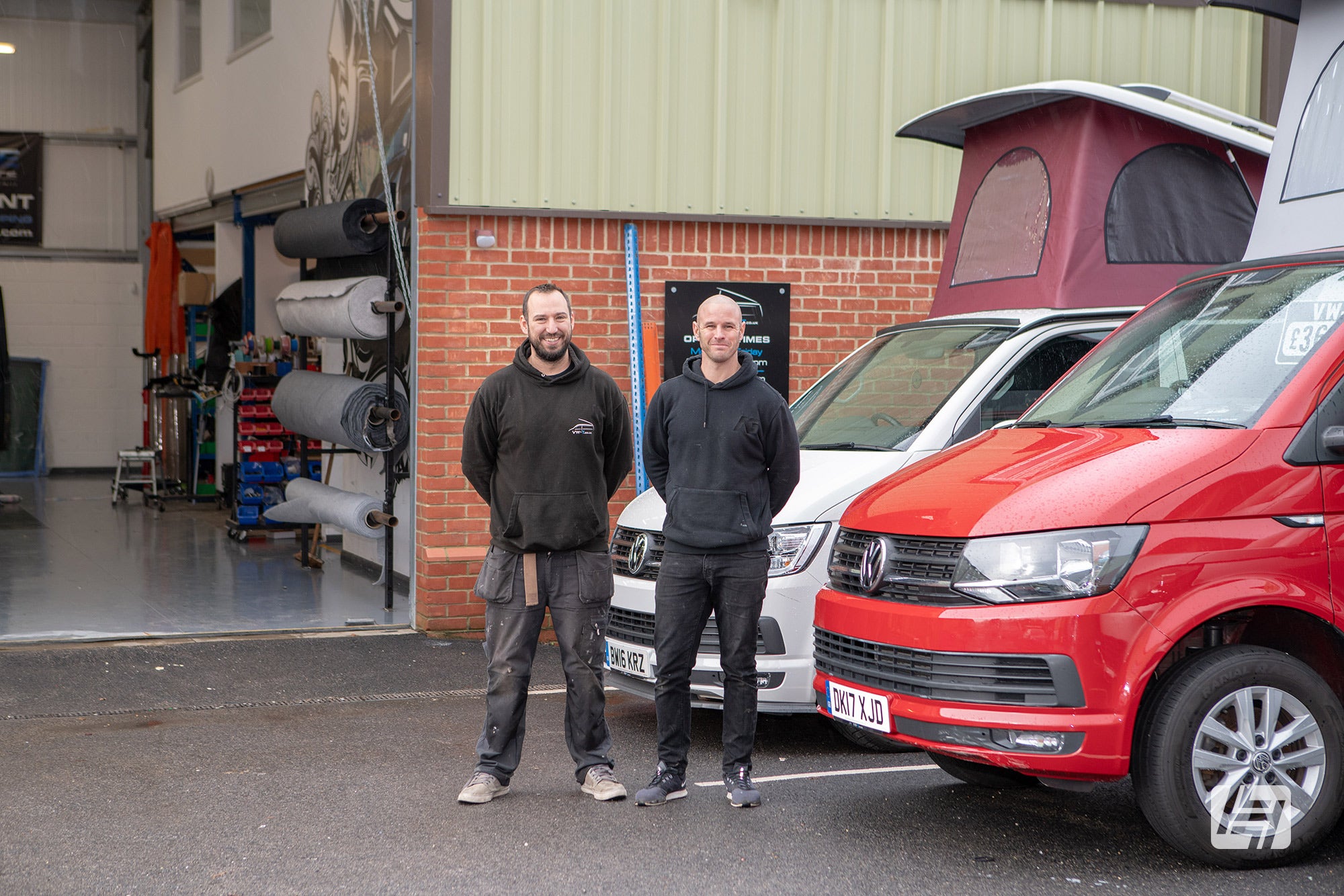 True passion
Earlier in the year we met up with Ian Harris from
VW Kampers
to learn more about his journey which has led to him earning a wage doing something he's truly passionate about.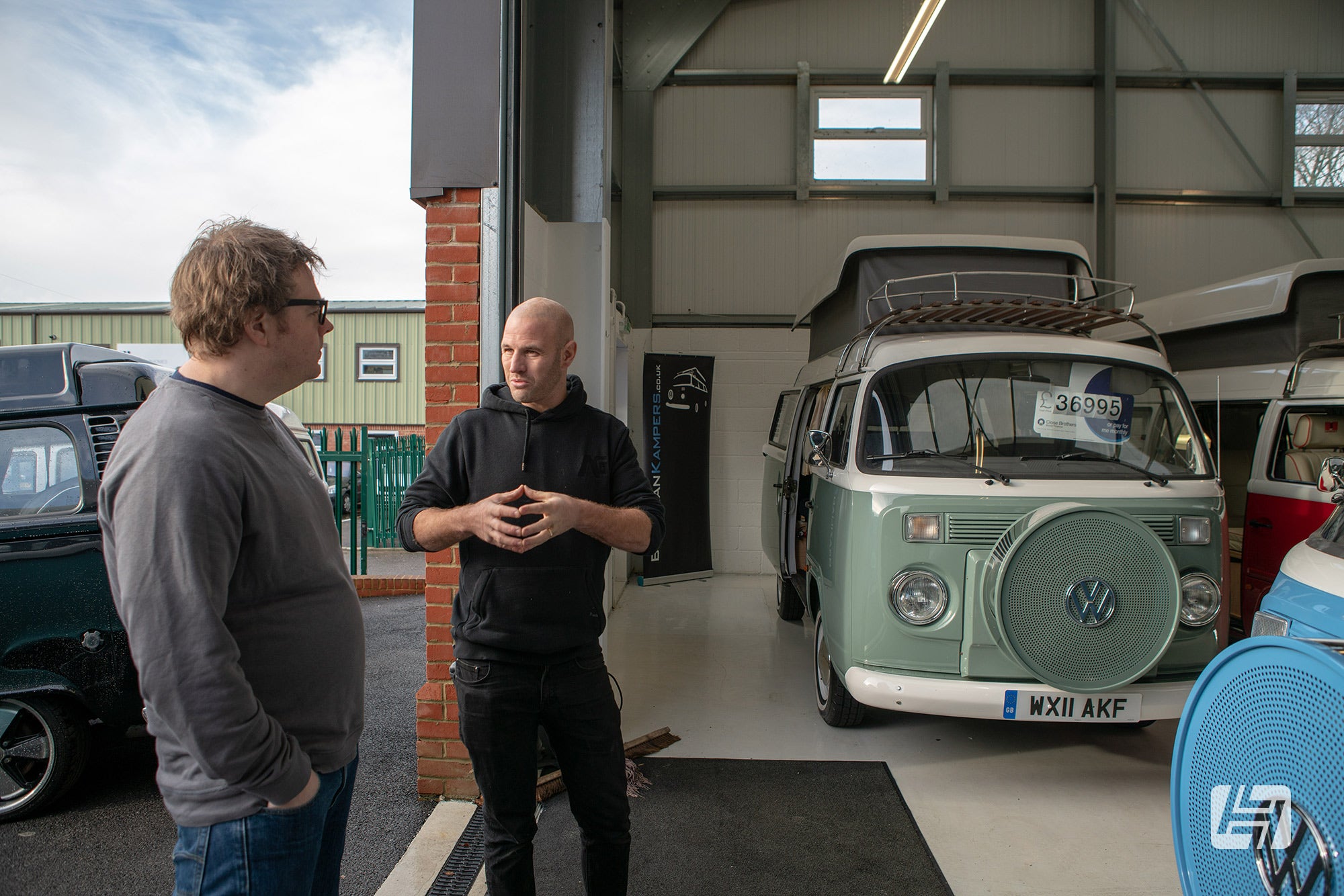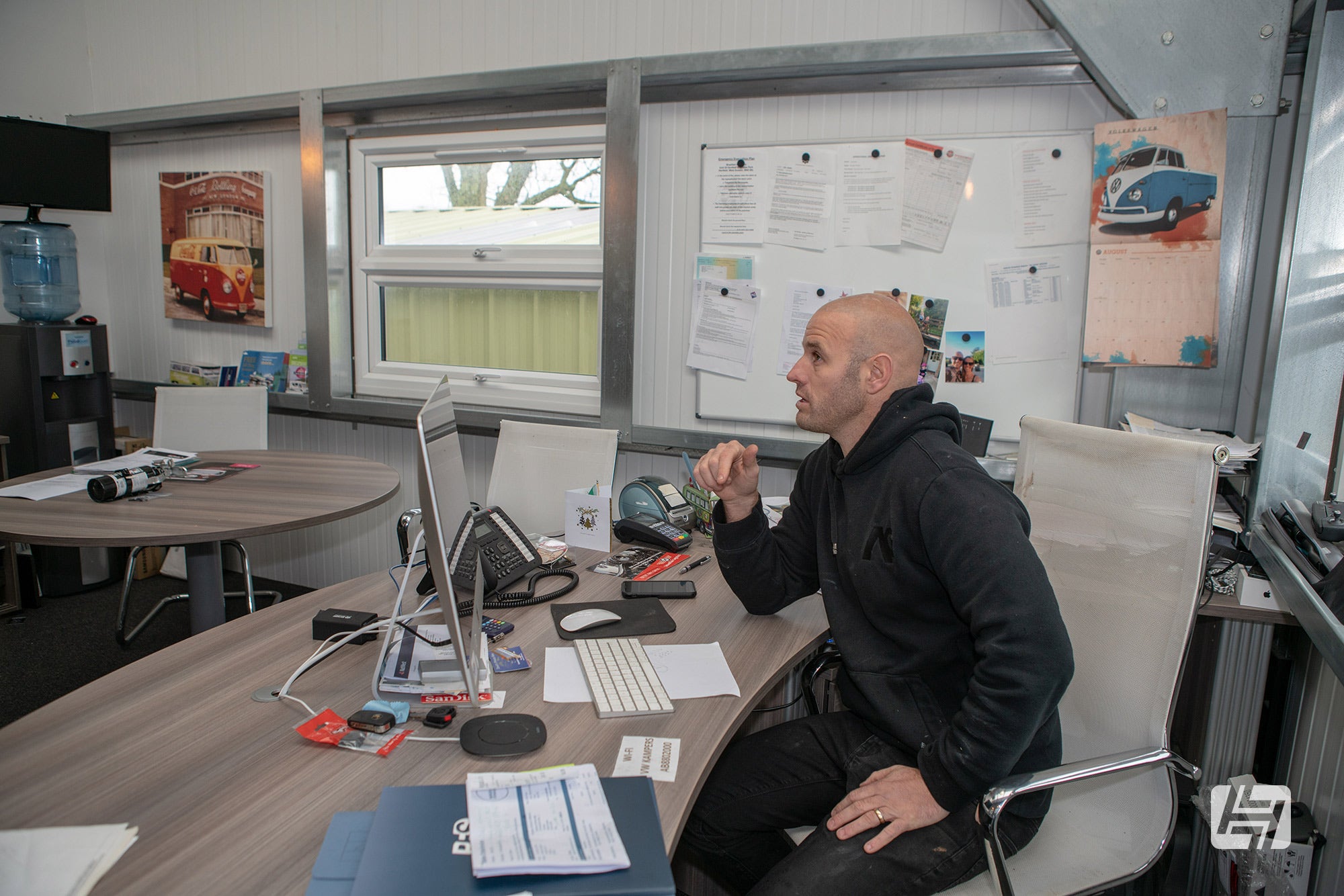 Early Days
As we wander around the showroom, jam packed with 
Brazilian Kombi's
Ian recounts how it all began. "The business itself started in 2009, at first I was doing buses up and selling them, then we would import Brazilian buses - with the help of Barney and David at
Heritage
actually, kit them out and then offer them for hire."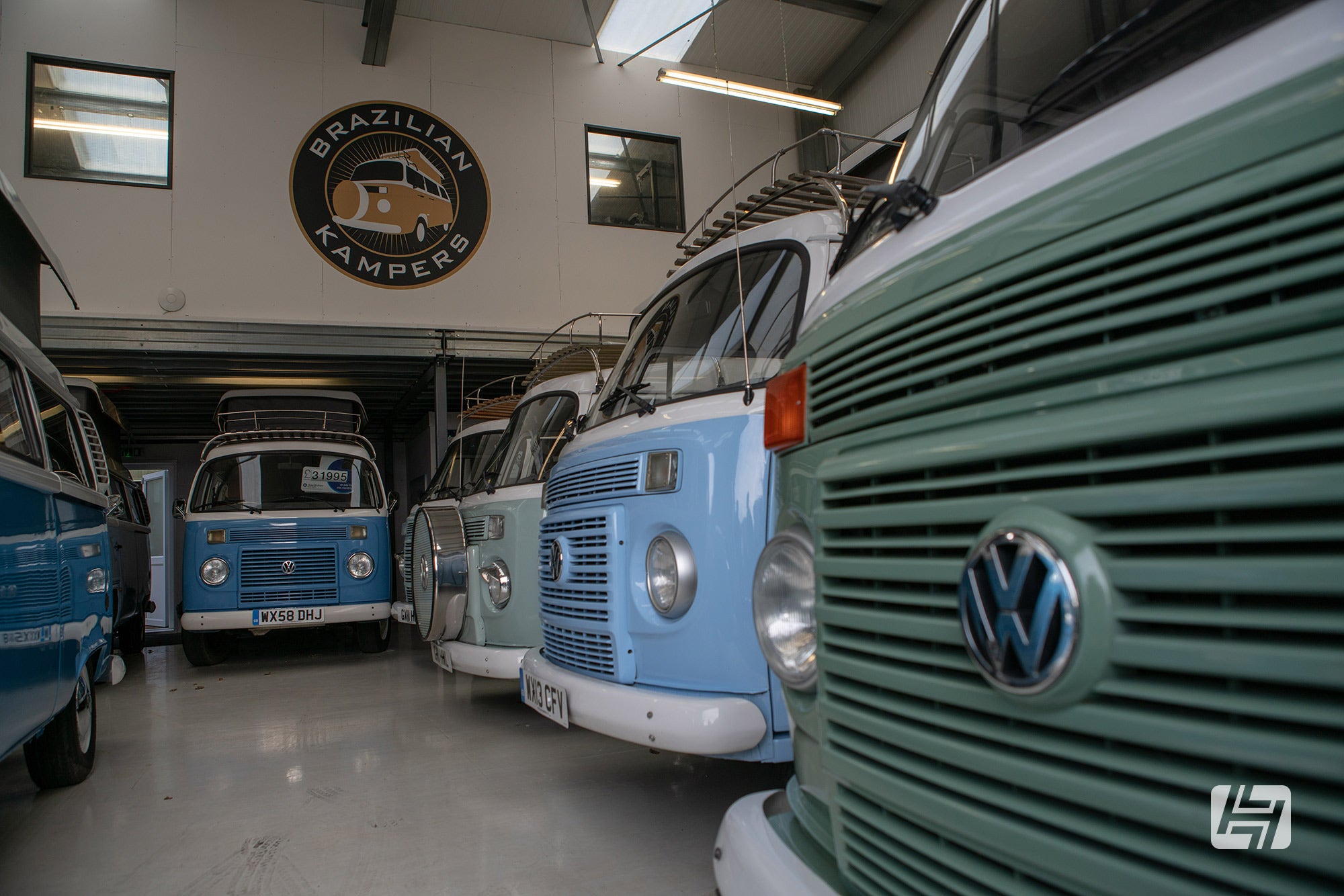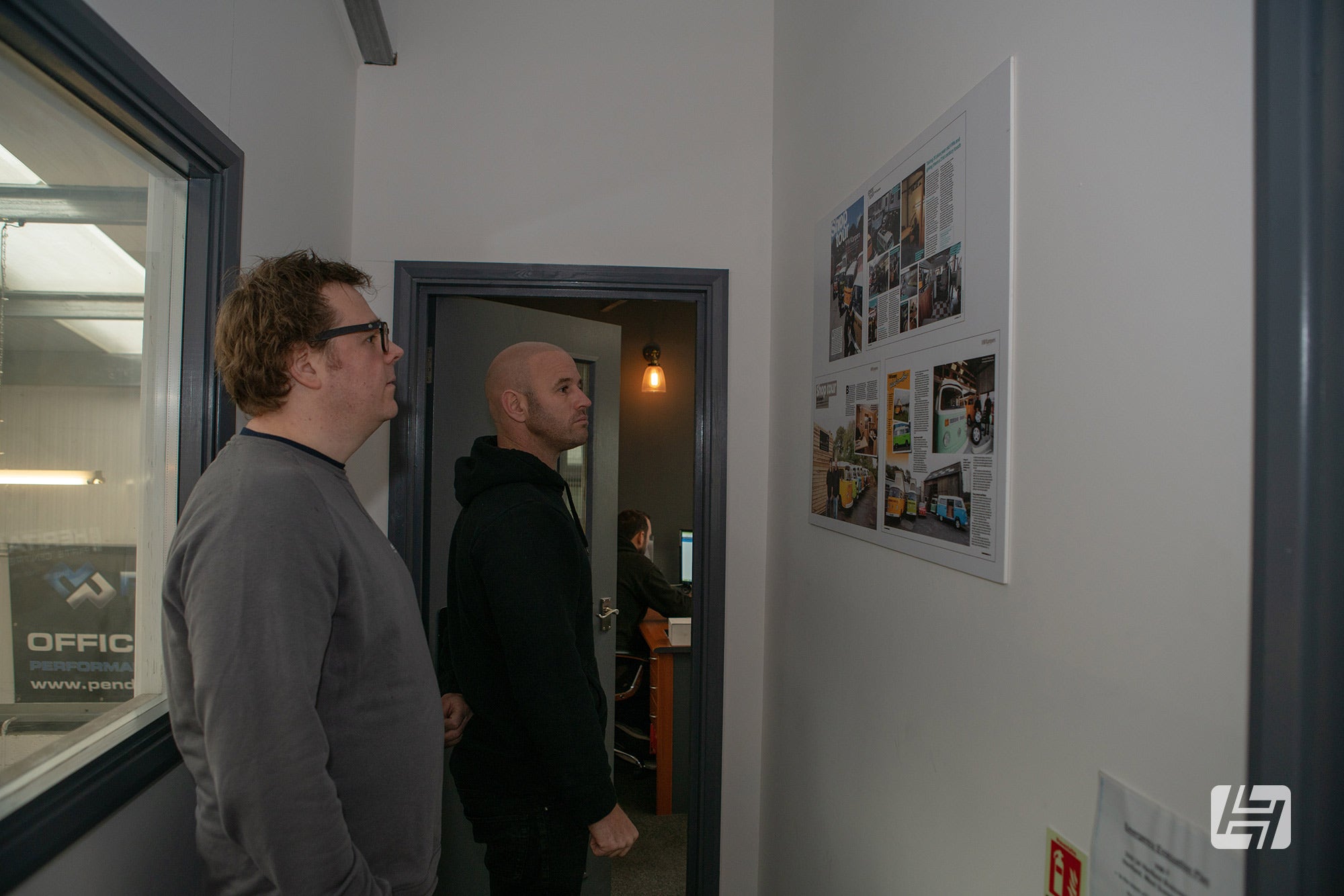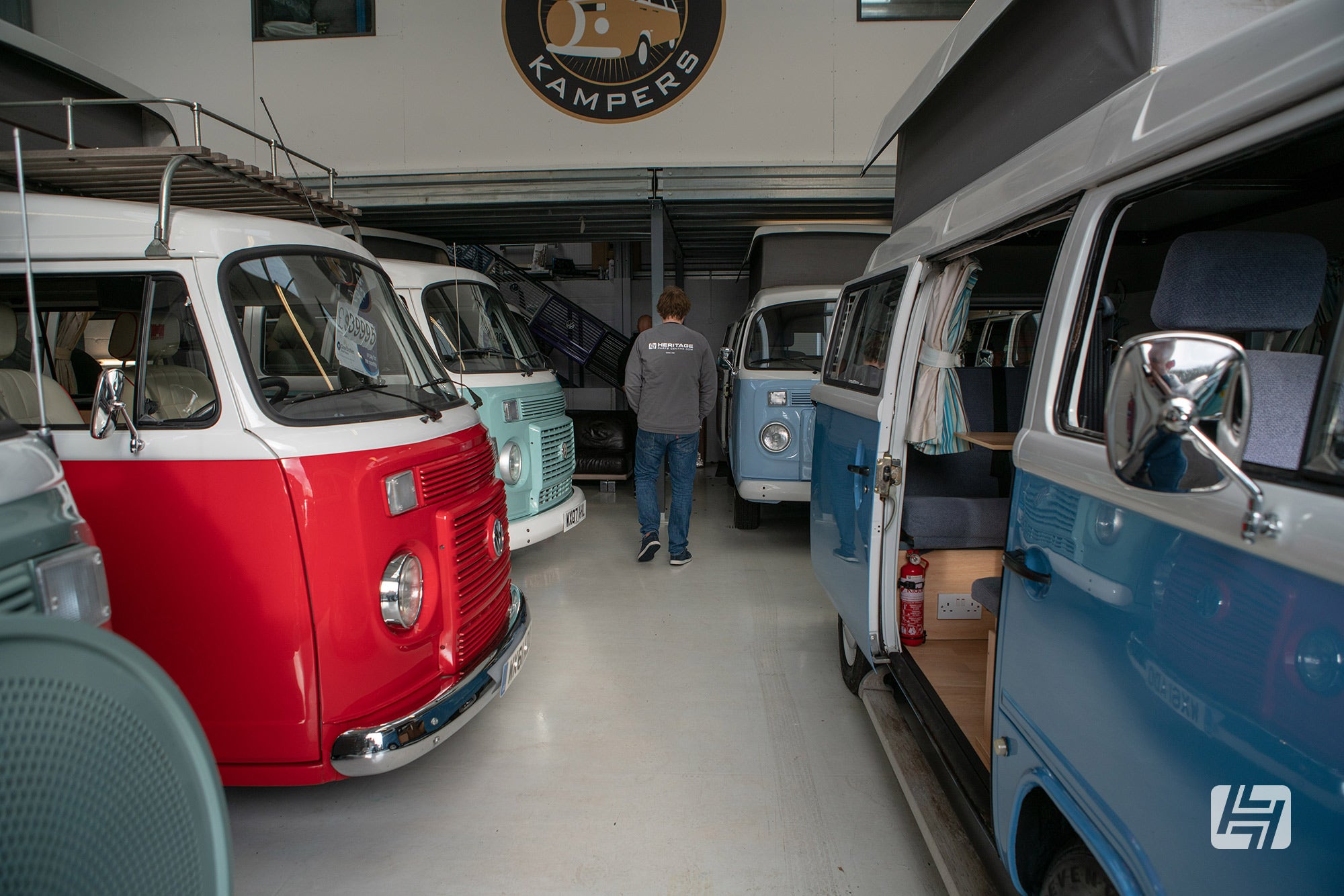 Sole supplier
Up until recently there were a number of places to source a Brazilian built campervan, but Ian has carved himself a niche and the others seem to have given up, such is his success, and I should also mention his knowledge of them.
The quirks of a Brazilian
Ian deals predominately with the water cooled version of the Kombi, powered by the 1400cc 'Total Flex' engine, a motor that is not dissimilar to that of a European market Polo. Over time he has learnt what these buses need to survive on our shores; gearbox upgrades, coolant pipe changes and of course a healthy dose of underseal and chassis wax!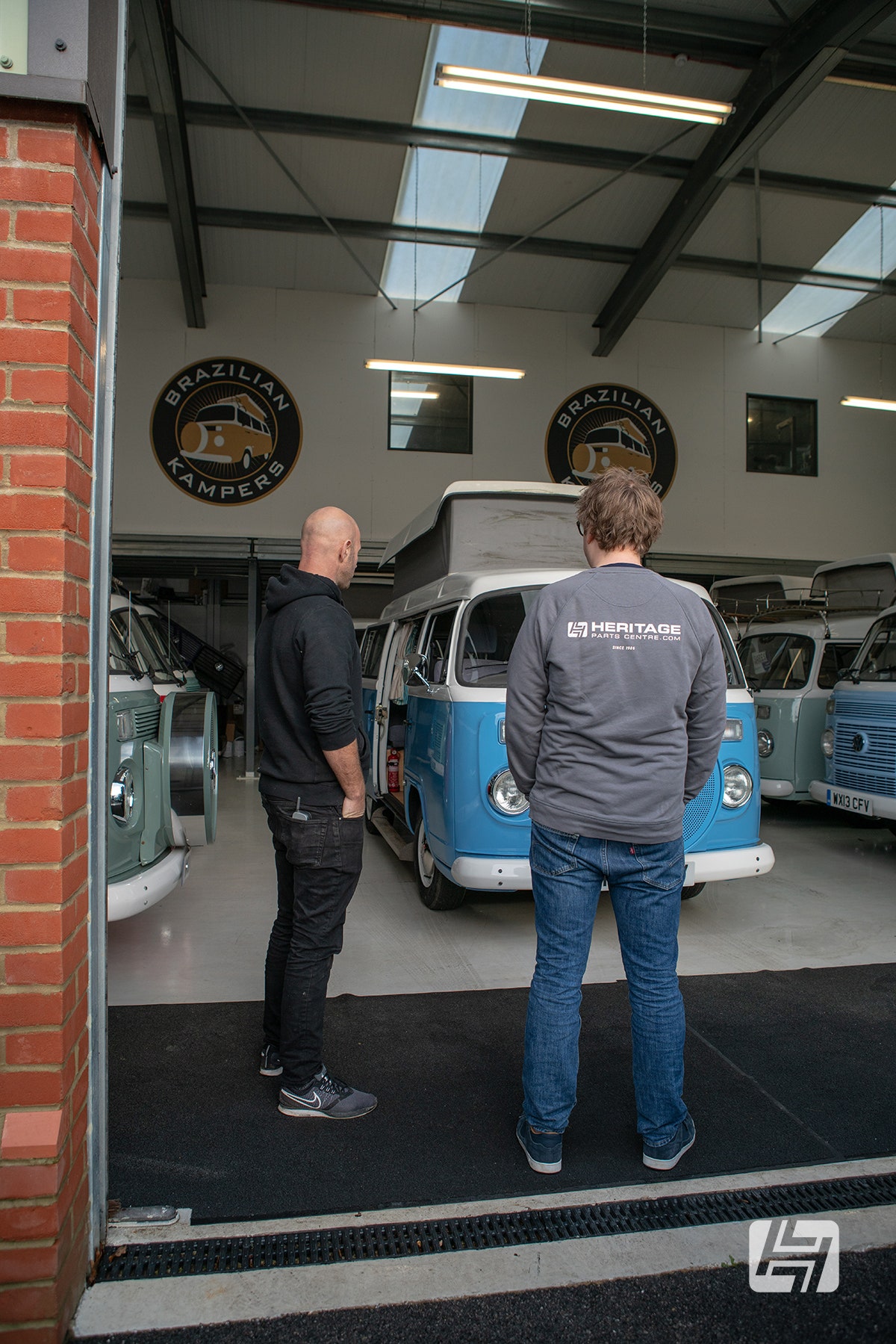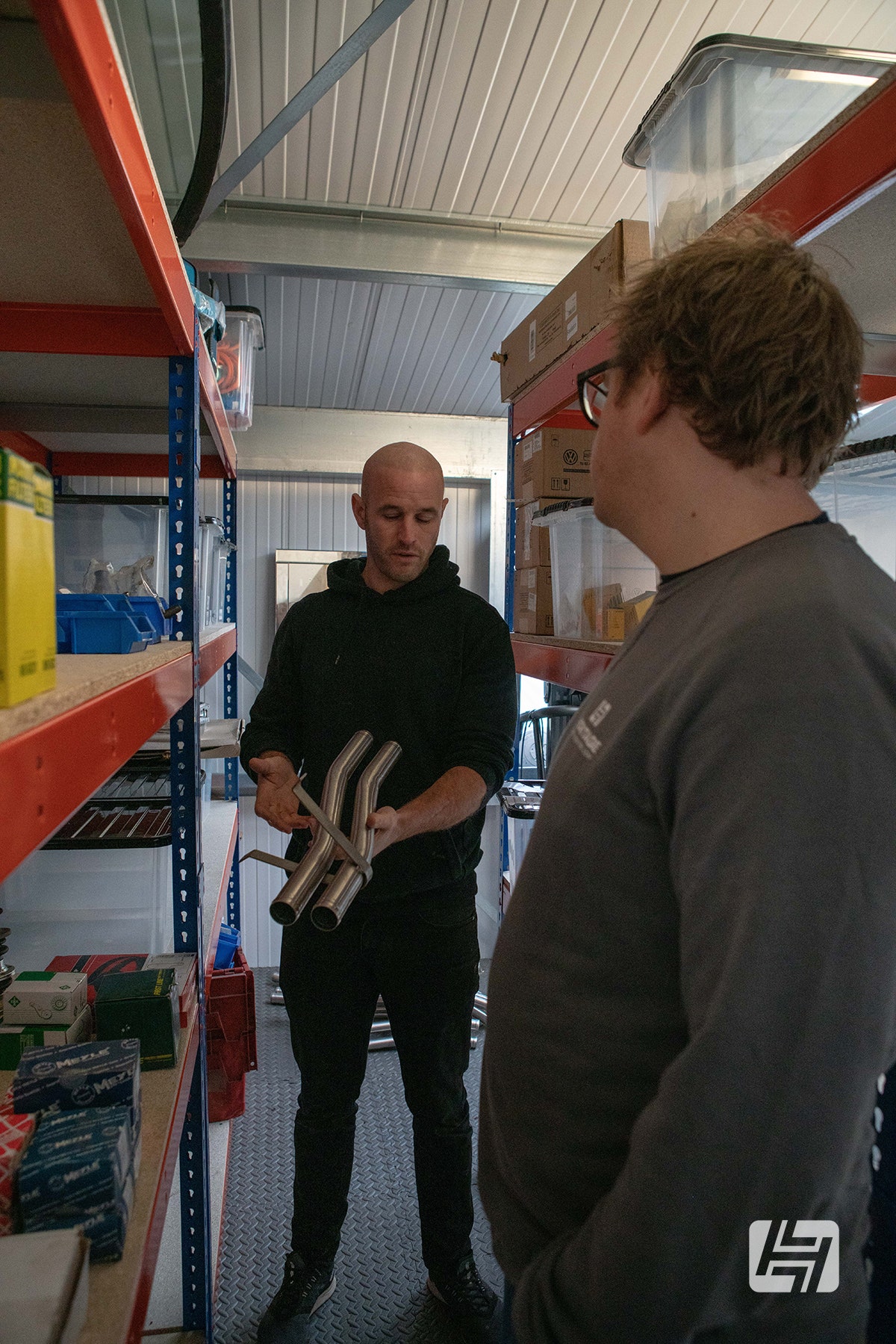 Fix it, paint it, trim it sell it
Ian was in the process of finishing off two brand new workshop buildings on his already sizeable plot near Henfield, West Sussex when we visited. One unit now has all mechanical facilities in place, the other equipped with a pull out spray booth to take care of repairs and resprays without the need to take the vehicle off site and rely on third party suppliers.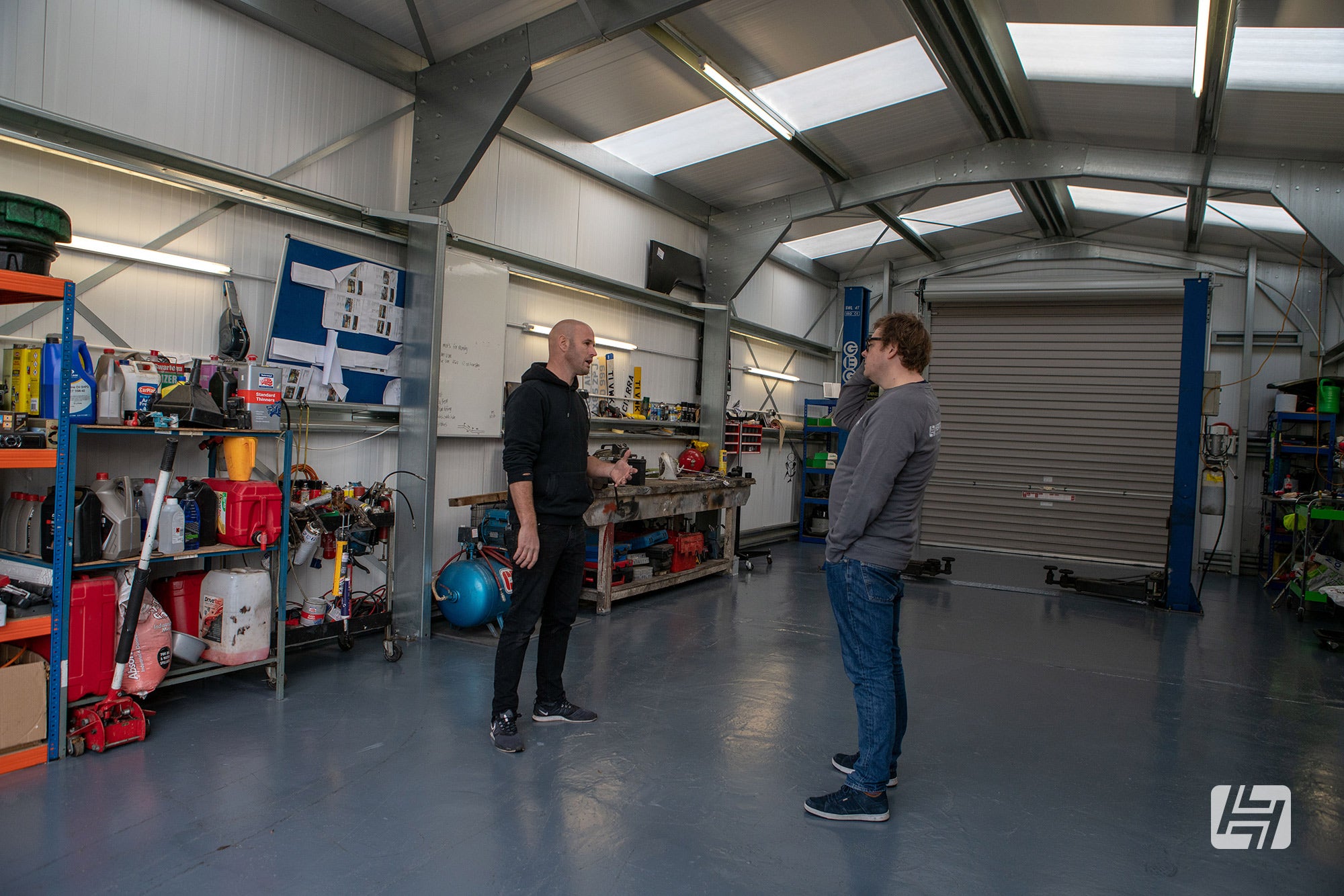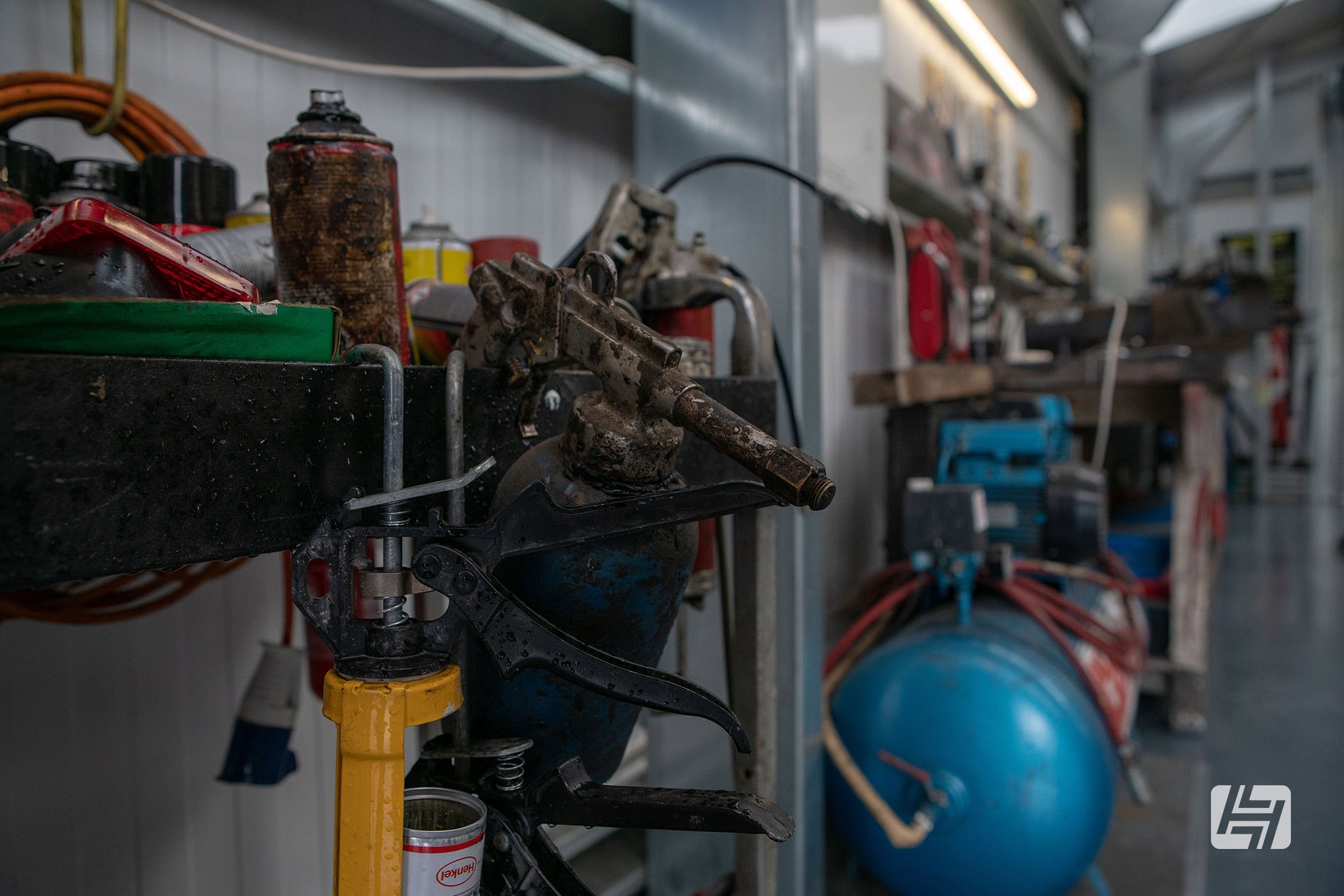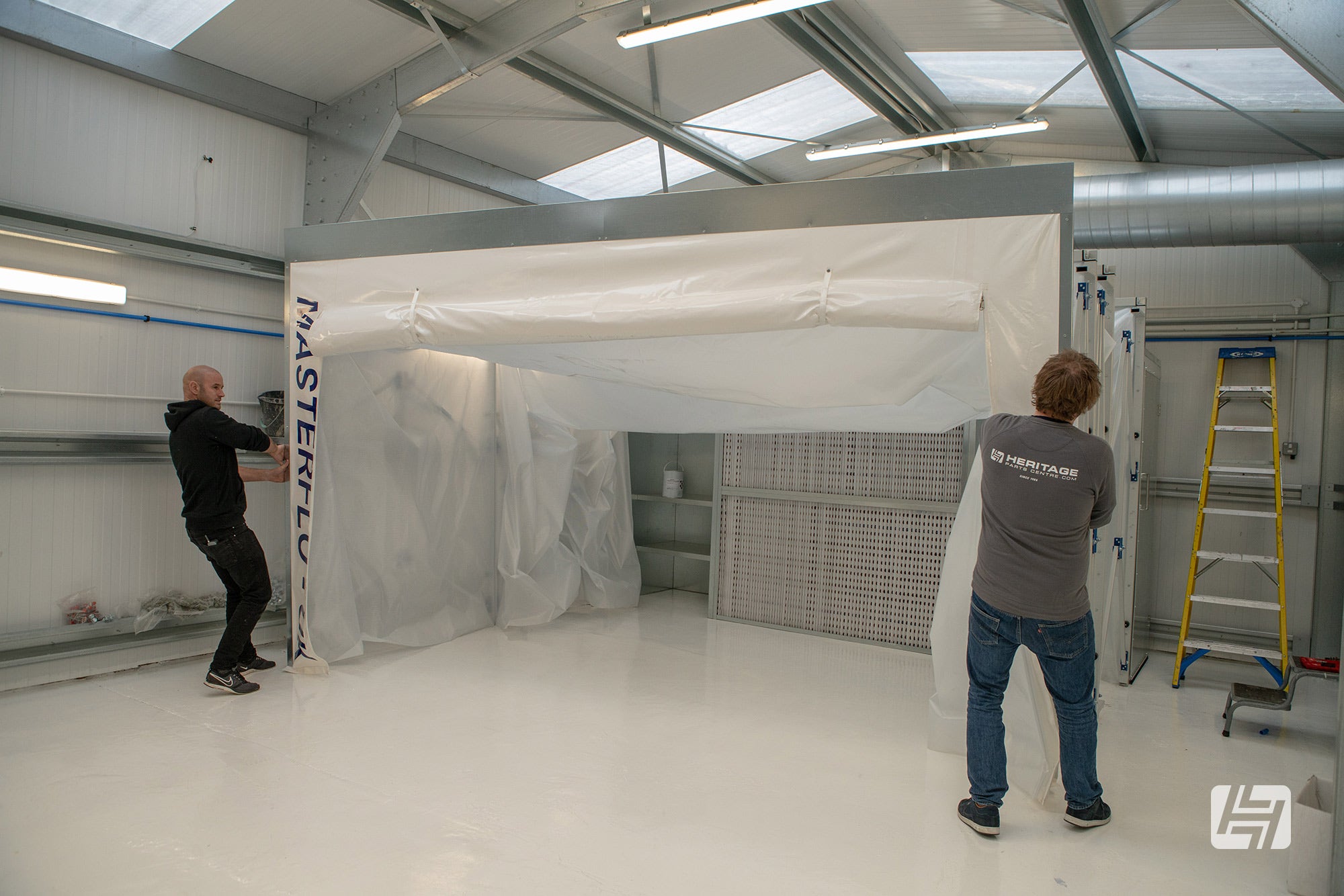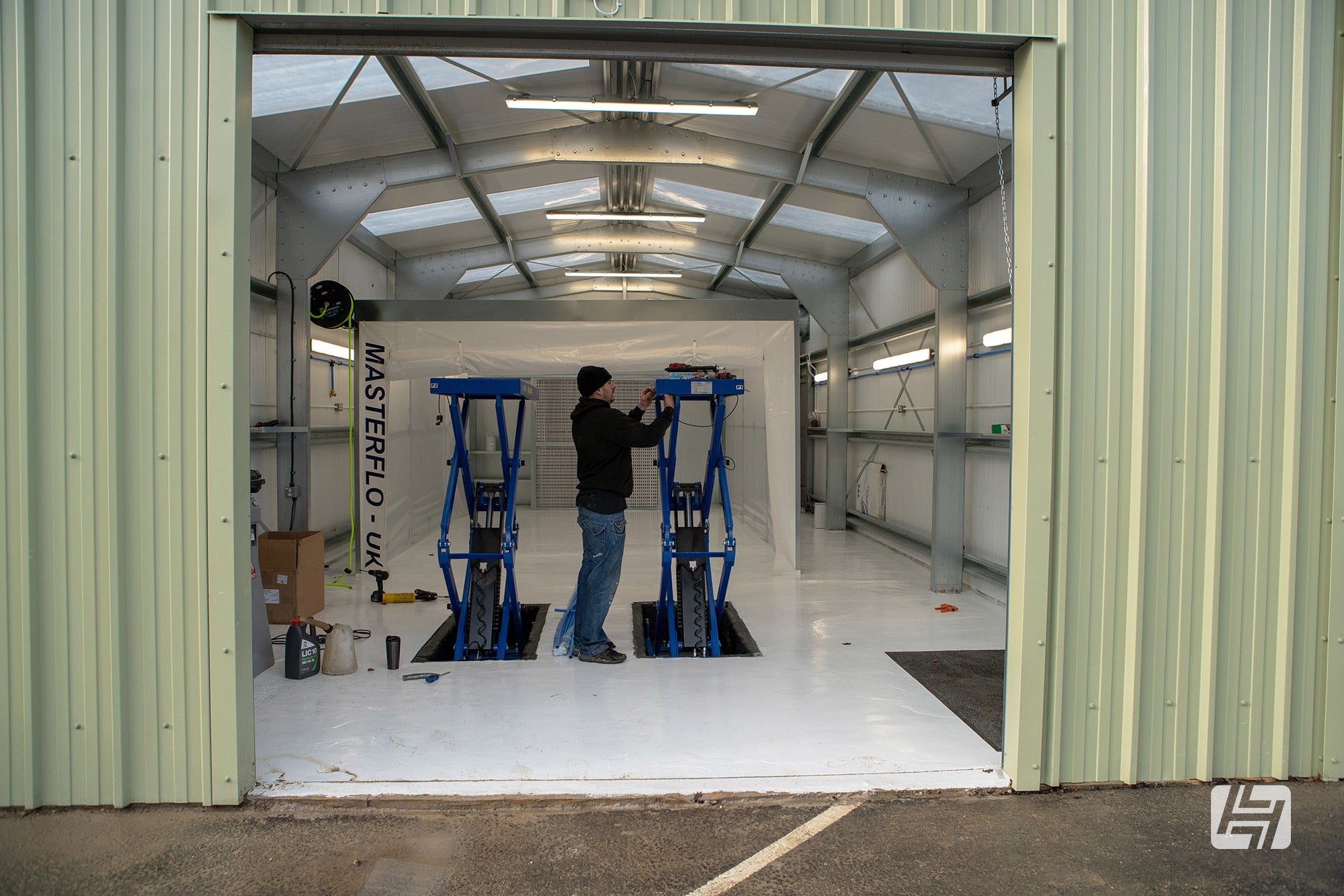 Time for T.
There's another familiar face at Ian's Henfield workshops and that is Tommy Vee (Ex Heritage team member and owner of a turbo'd Marathon Beetle) who is M.D of spin off company
VW-T
. "After offering the
classic campers
, we became increasingly aware of the demand for the newer buses" Ian tells me "and VW-T was set up with Tom at the helm to cater for this, covering sales, workshop and also hire."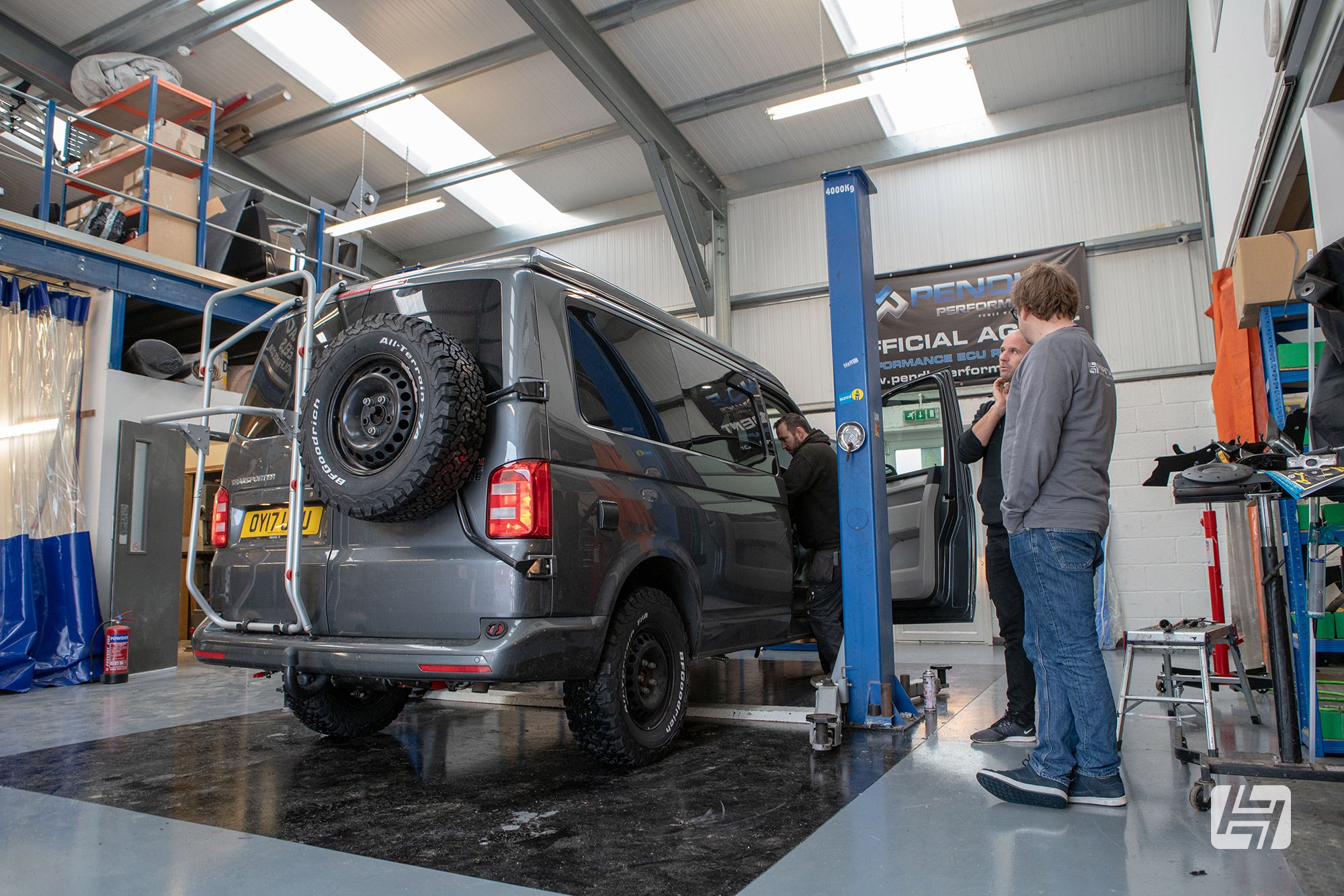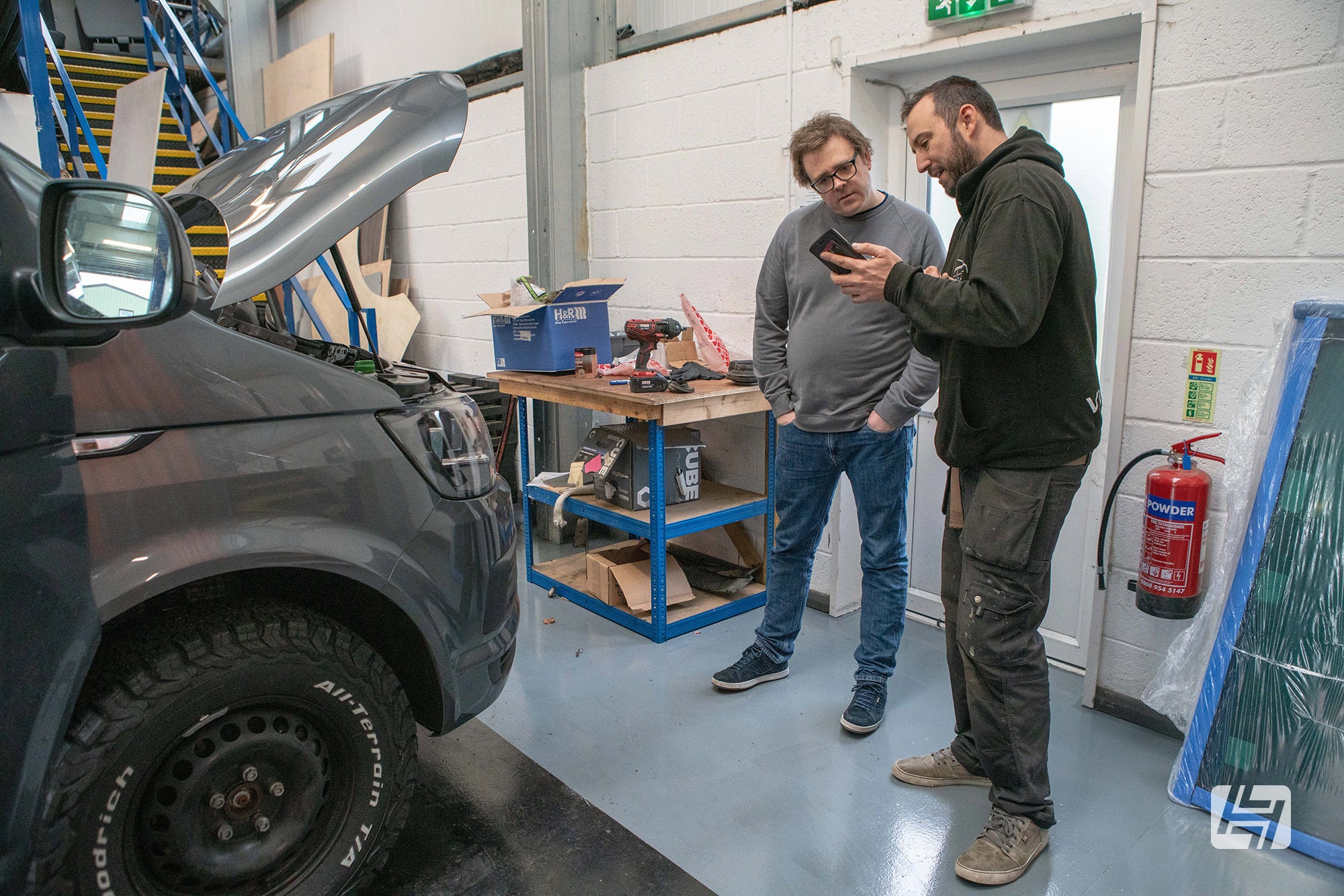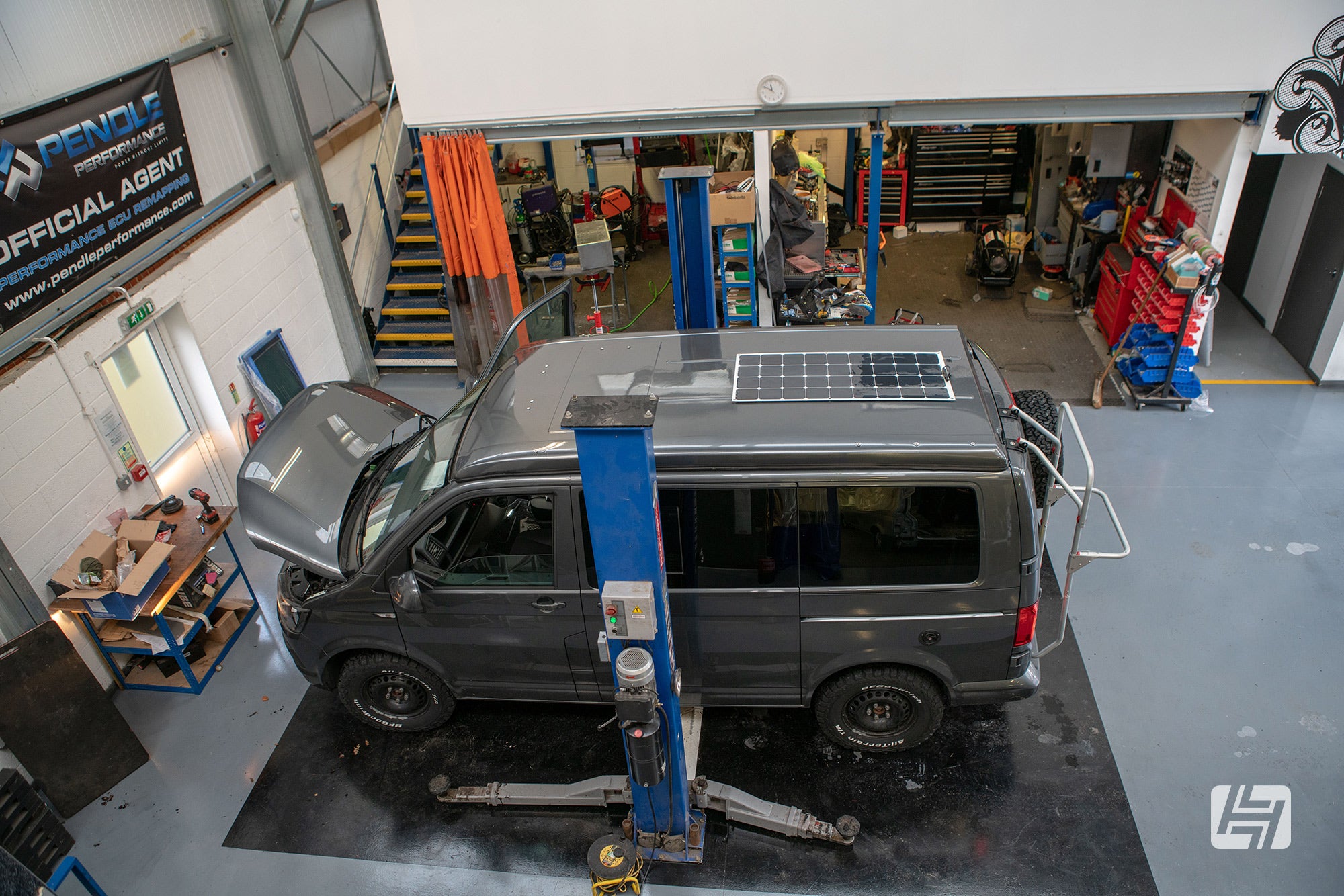 Tom shows us around
With a crew of guys working for him, Tom and his team complete everything from remapping through to bespoke interiors, pop tops and even air ride installations. In the workshop today is a vehicle that has been
elsewhere
, and Tom and the gang have the 'pleasure' of putting it right again. "The trouble is, anyone can make a conversion and sell it" Tom tells me "quite worrying when you consider the money that is being spent by some families on a new weekend getaway."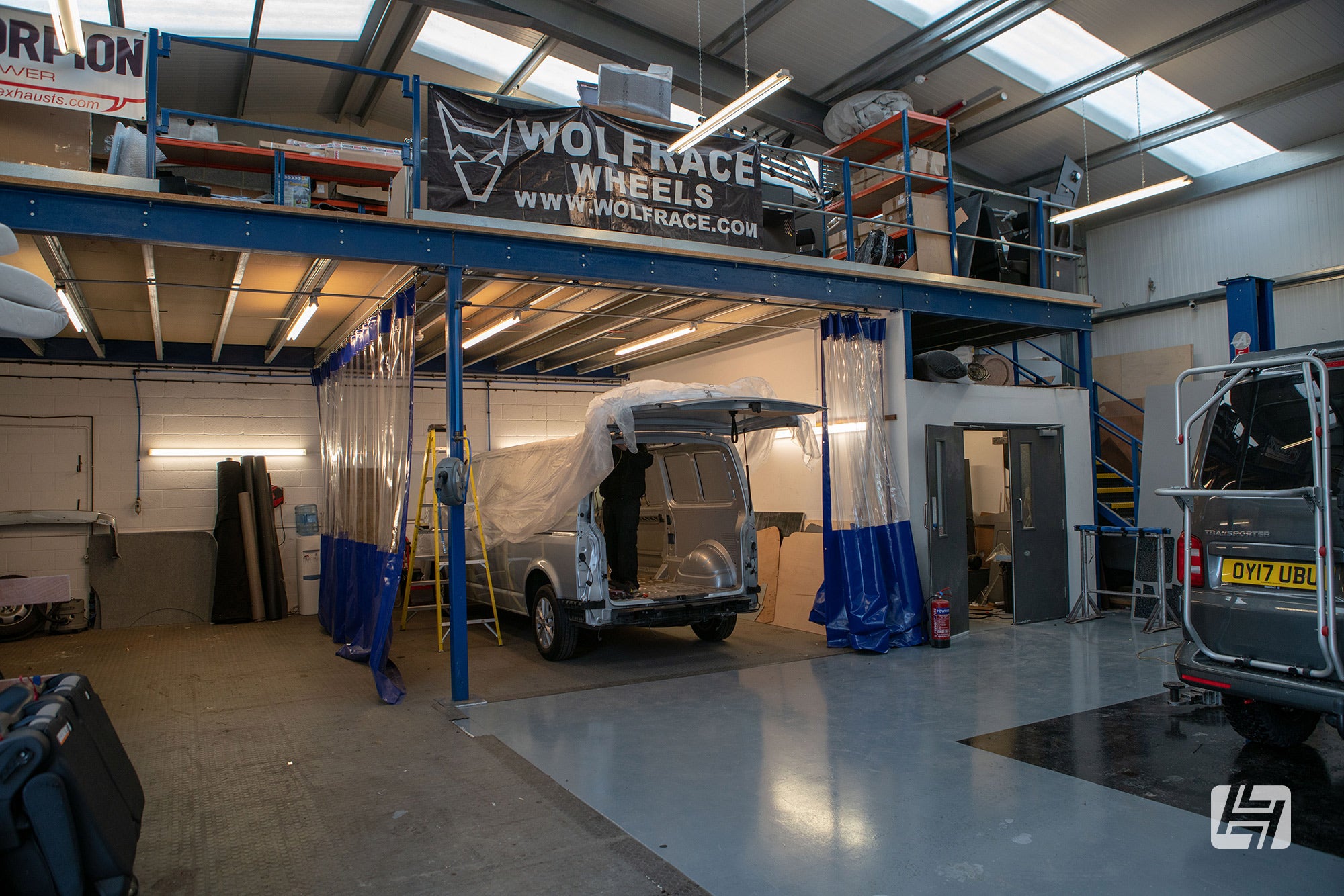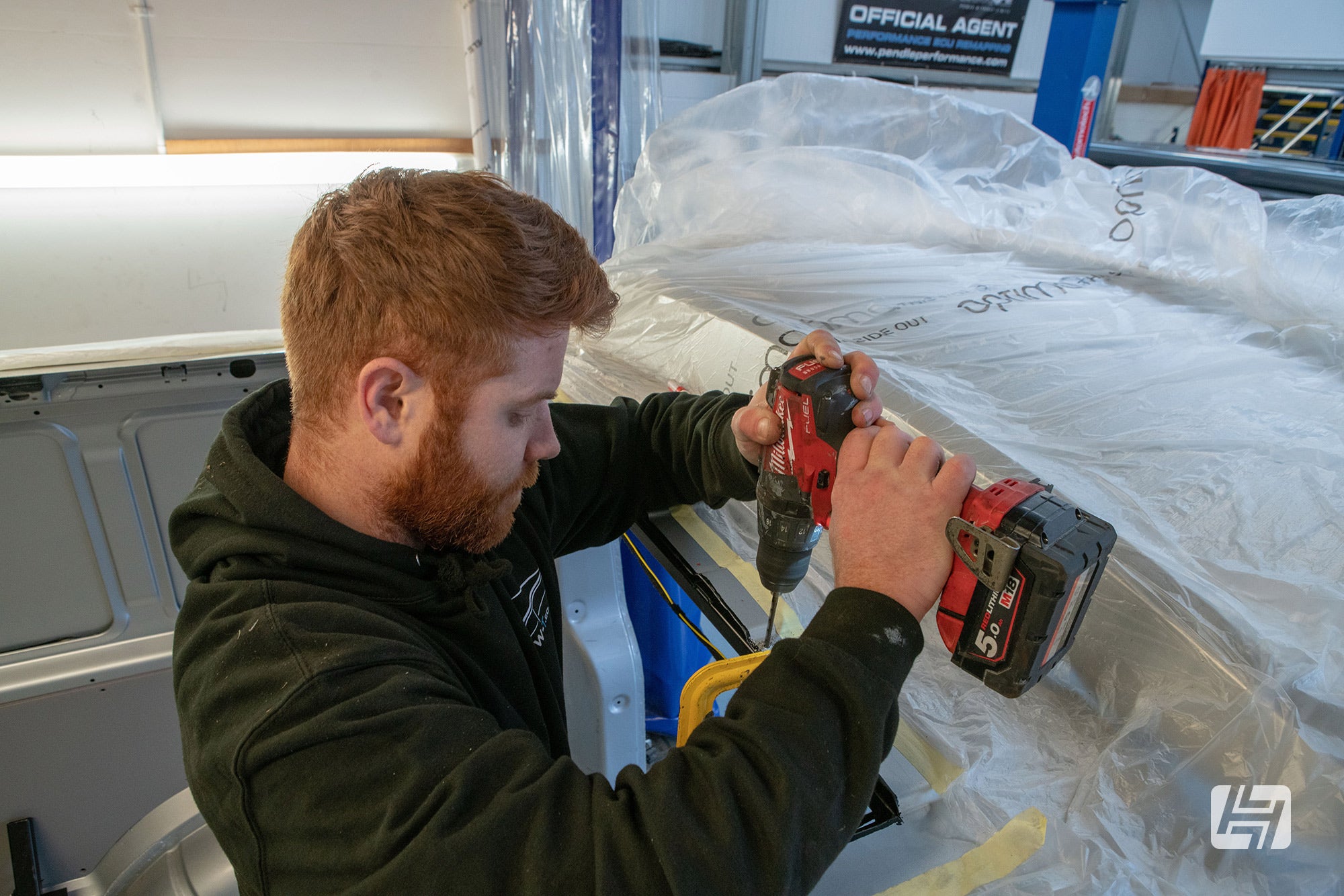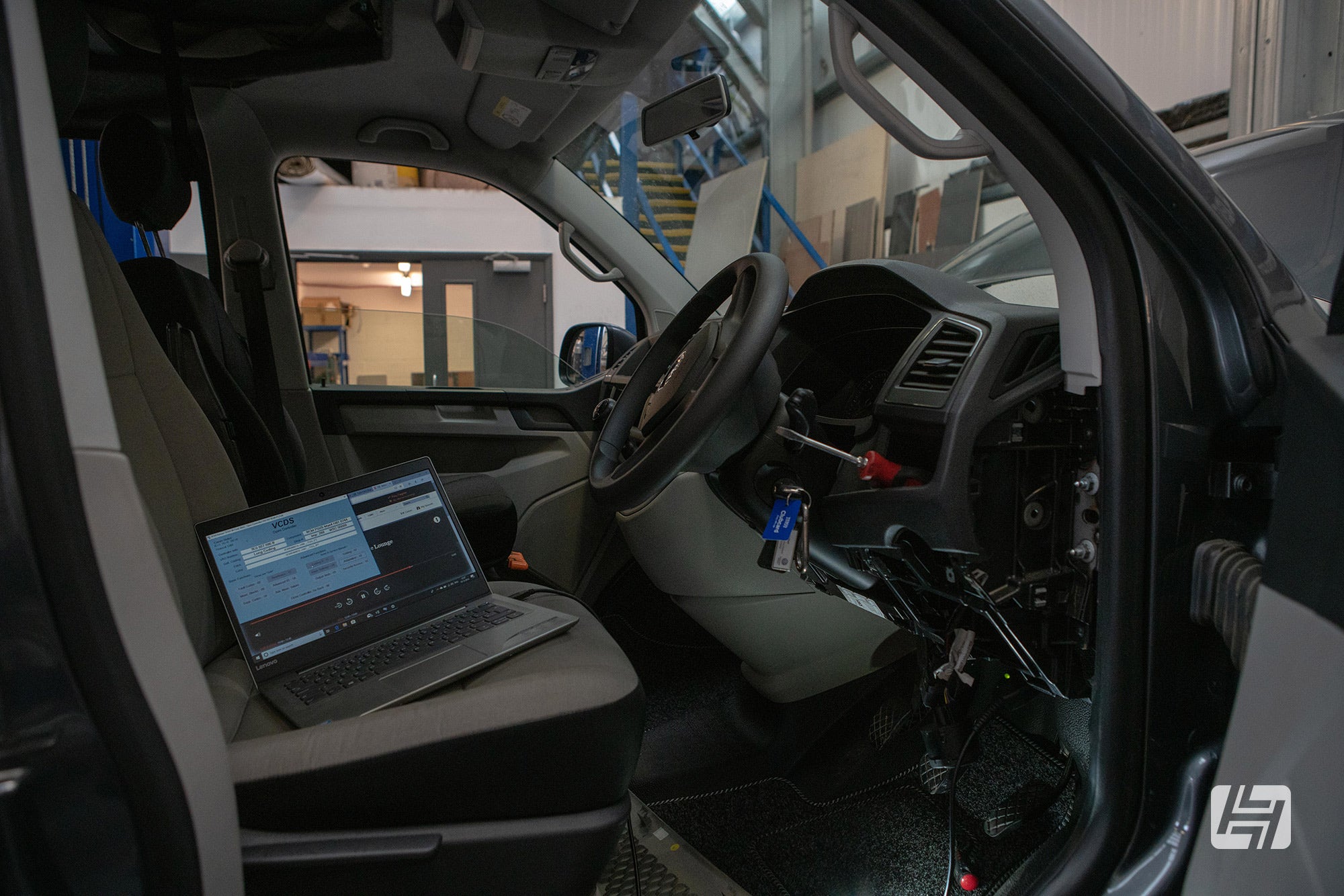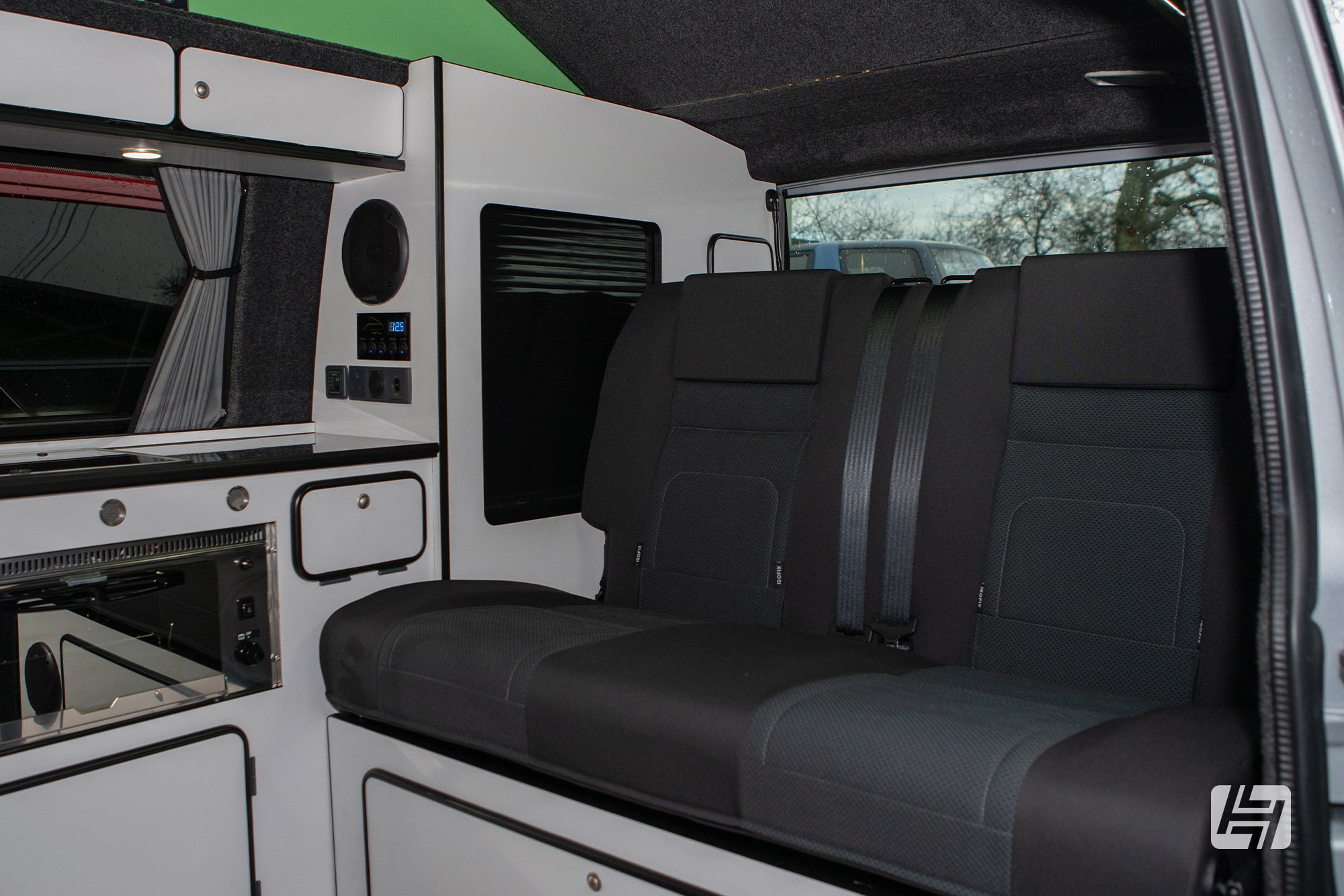 CNC Interior Factory
We get shown to a door in the corner of the workshop which leads to the CNC cutting machine. This sizeable, but clever tool can be programmed to cut all the material to make cupboards and units for both SWB and LWB vans. "The real benefit of this machine is that a customer can have any interior they want, and once we have done it for them, we can reproduce it easily for customers in the future, with just the click of a button" Tom explains.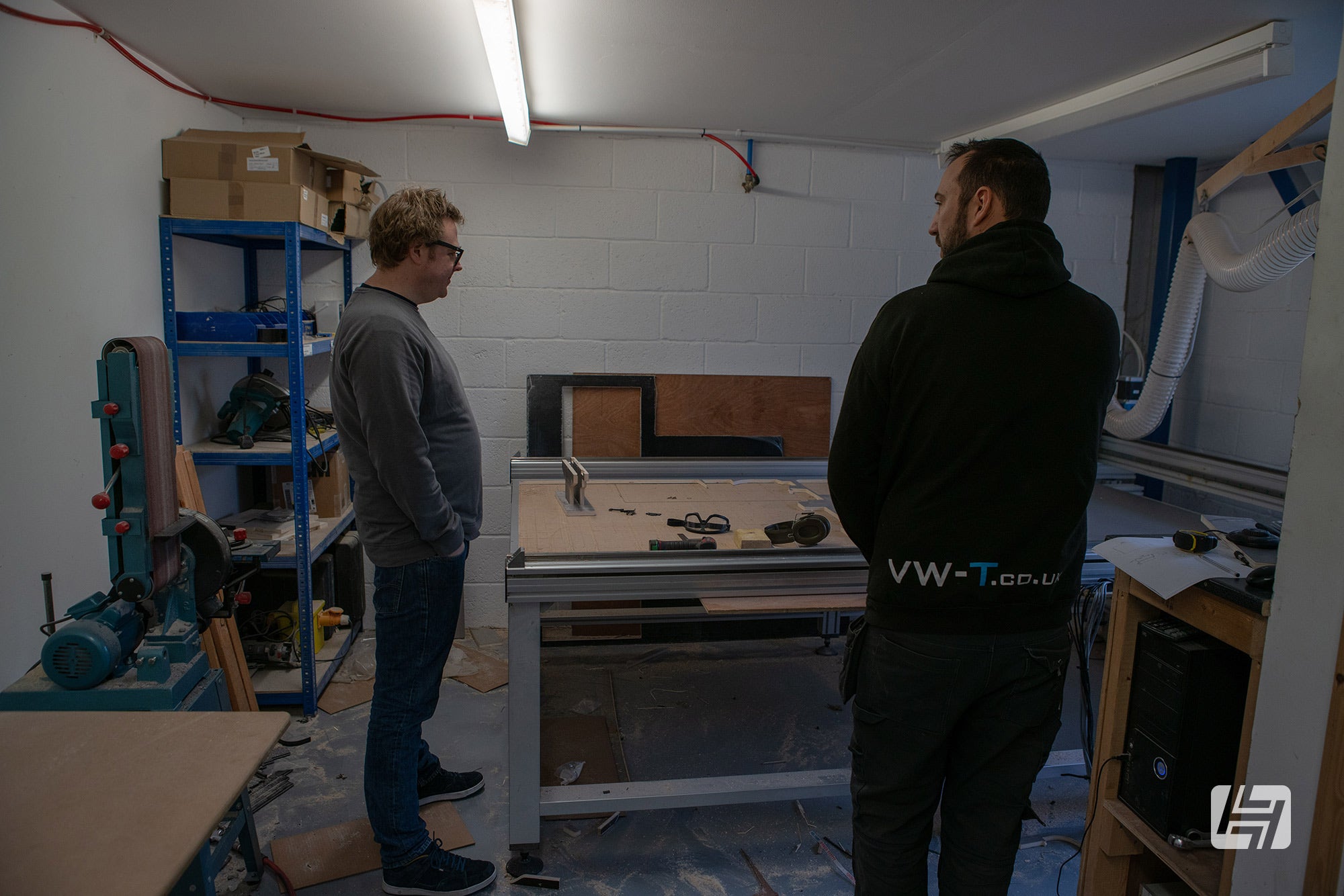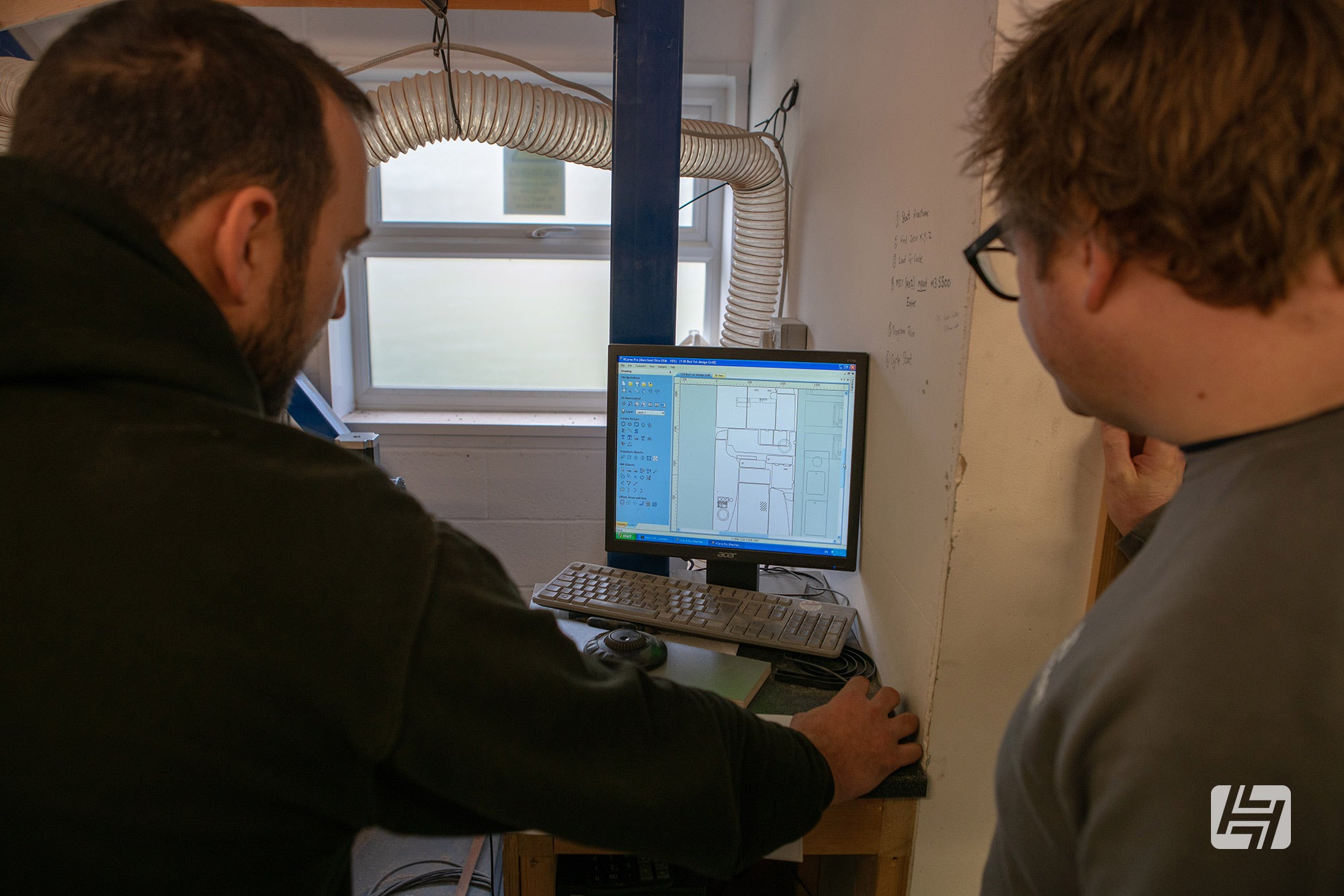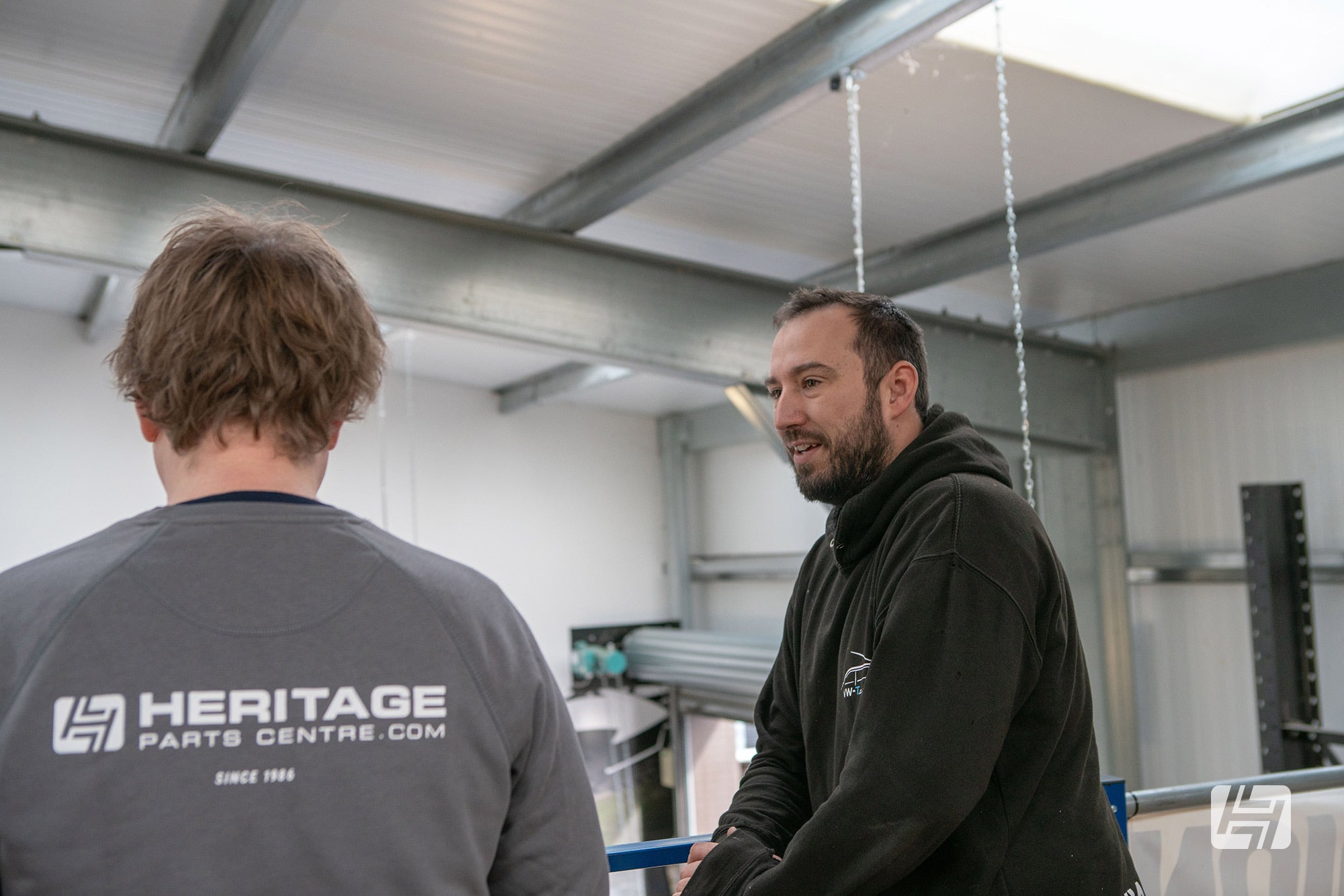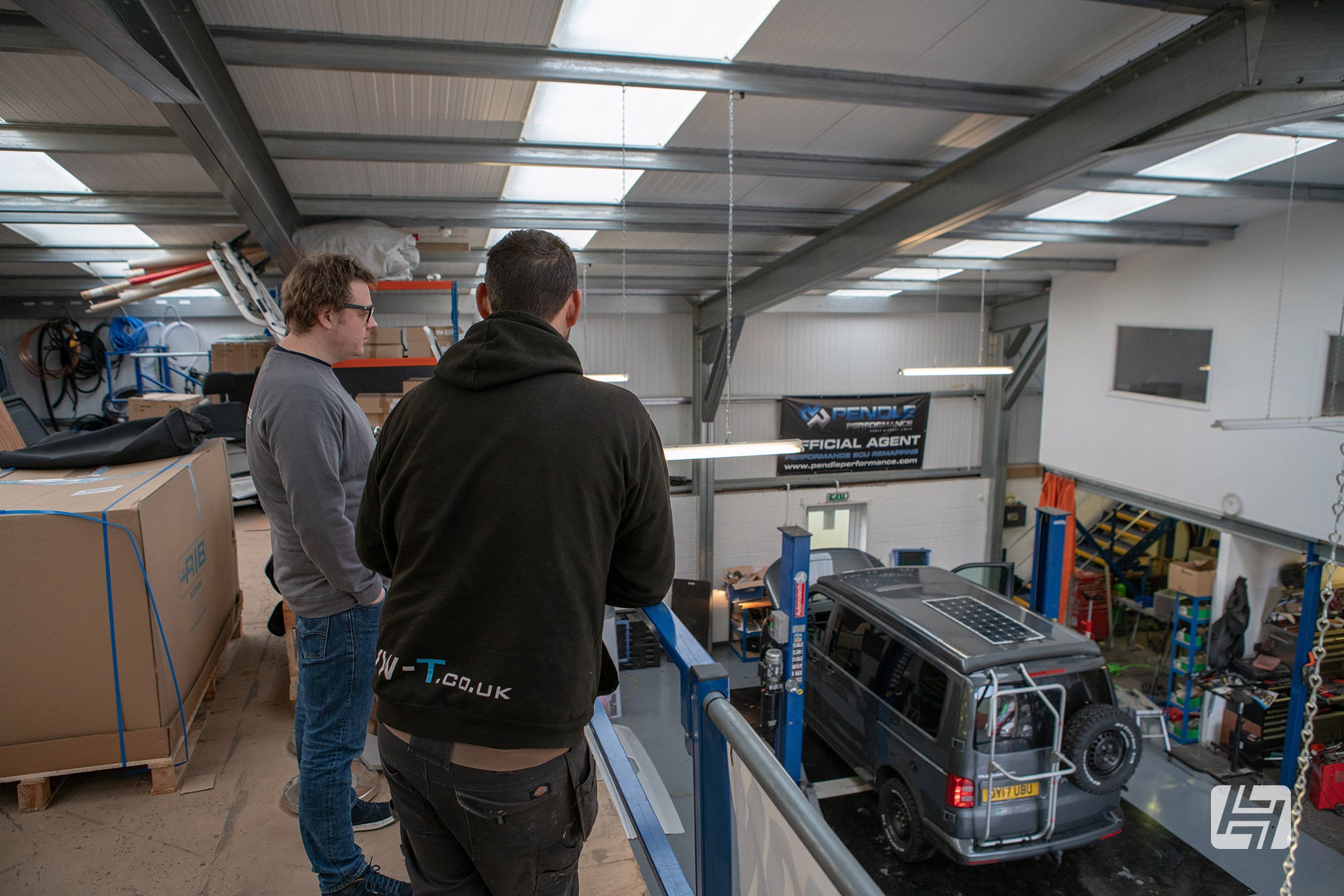 What's the next step…
Ian is a serial entrepreneur and he's got some interesting side projects on the go at the moment. "We built our first all-Electric Type 2 last year, and have now got a
Brazilian Camper
van that is solely powered by Tesla batteries." I've been in one of these and it is bizarre travelling in silence, but remarkably swift - here's their Camper on display at
Plum Jam
earlier in the year.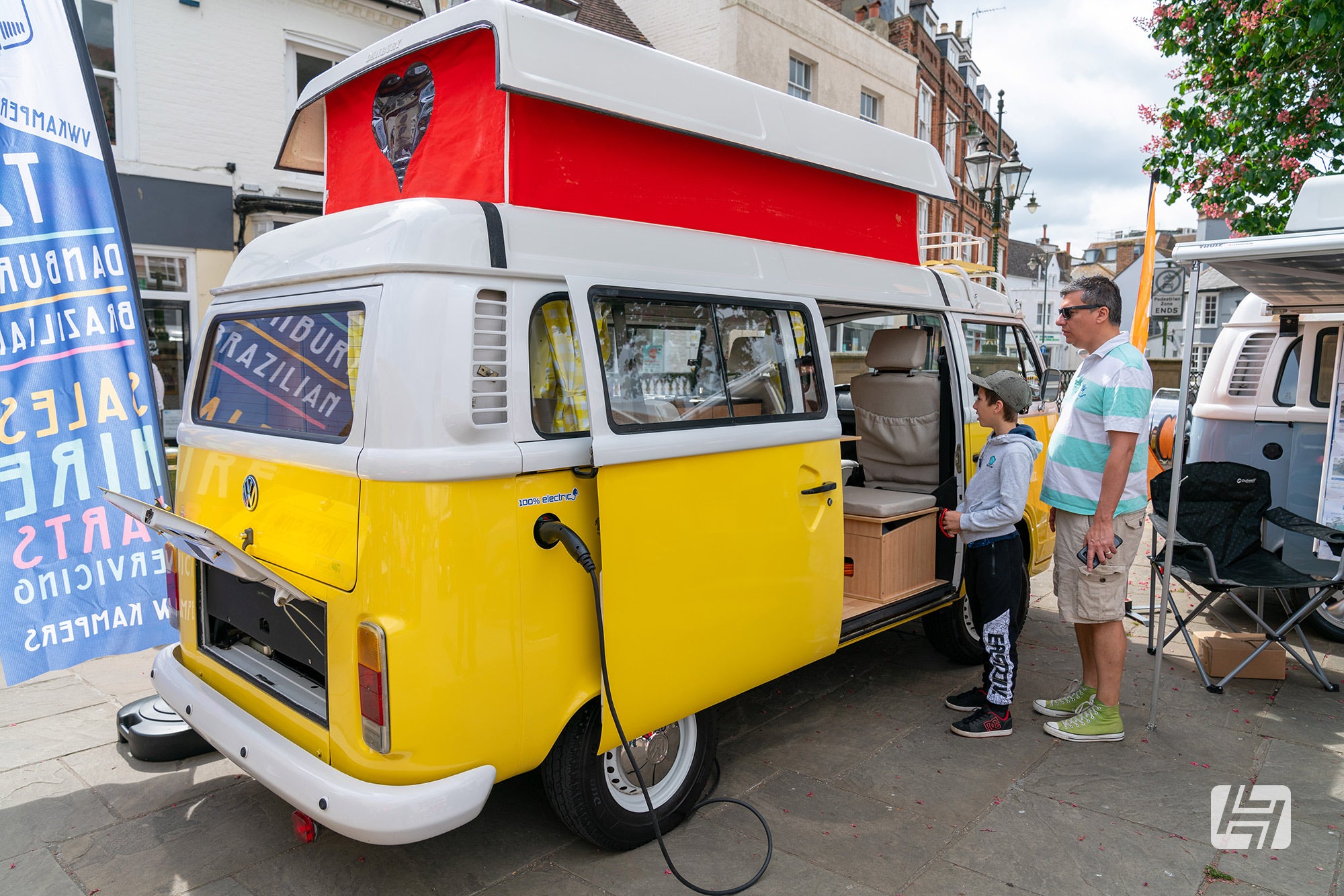 Alongside the Campervans, Ian enjoys buying and selling classic cars and is building up a rather tasty
Porsche
collection – stay tuned for more on this very soon. A big thanks to Ian and Tom for taking the time to chat with us and show us around their workshop. If you are a business working in the VW and/or Porsche scene and would like to share your story, please do get in touch! Andy