What a great way to kickstart our year... Last Sunday we hosted a secret Porsche meeting in our warehouse, exclusively for 9WERKS Patreon members. We previously opened the gates for the 996-anniversary meeting in our yard, and this time it was a pleasure to welcome the 9WERKS podcast to Heritage HQ, with special guest Heritage CEO, Barney Dines.
Pushing Porsches
Parking 20-plus Porsches inside an already full warehouse was no mean feat, so a special shout out to our warehouse team for a super job in putting stock away and shifting parcels in the days running up to this breakfast gathering, creating so much space for us to park in.
With sensitive smoke alarms, and the ever-present risk of fire we did all we could to stay safe, and that included pushing each car into position with the engine switched off - a great way to build up an appetite and bond with fellow owners.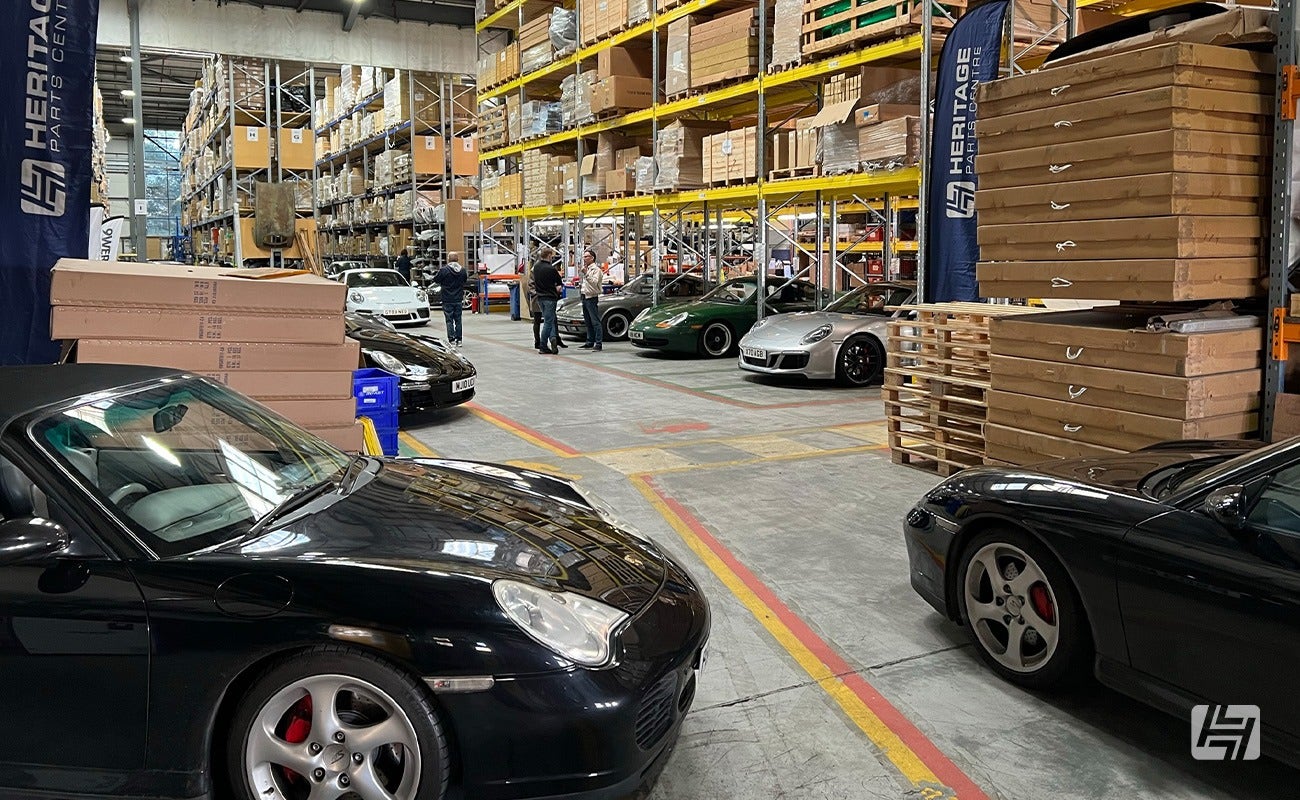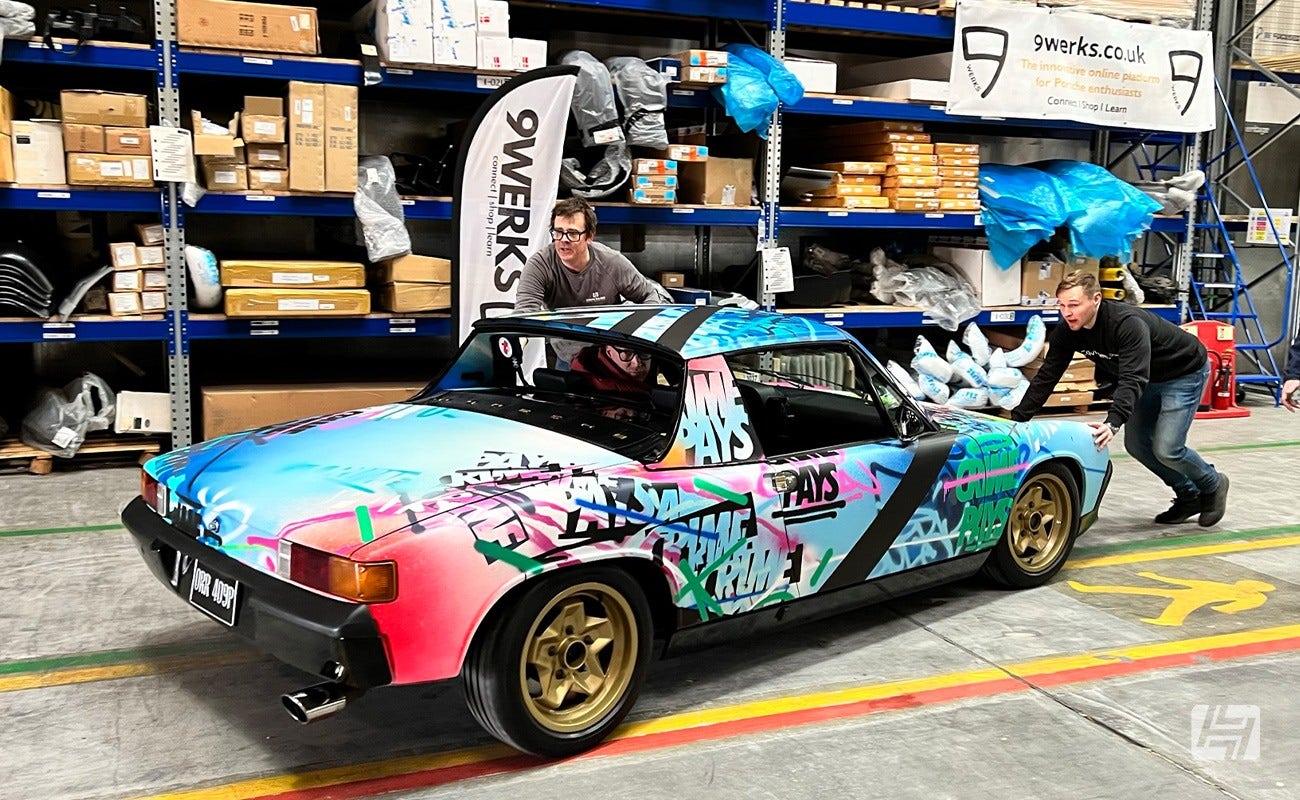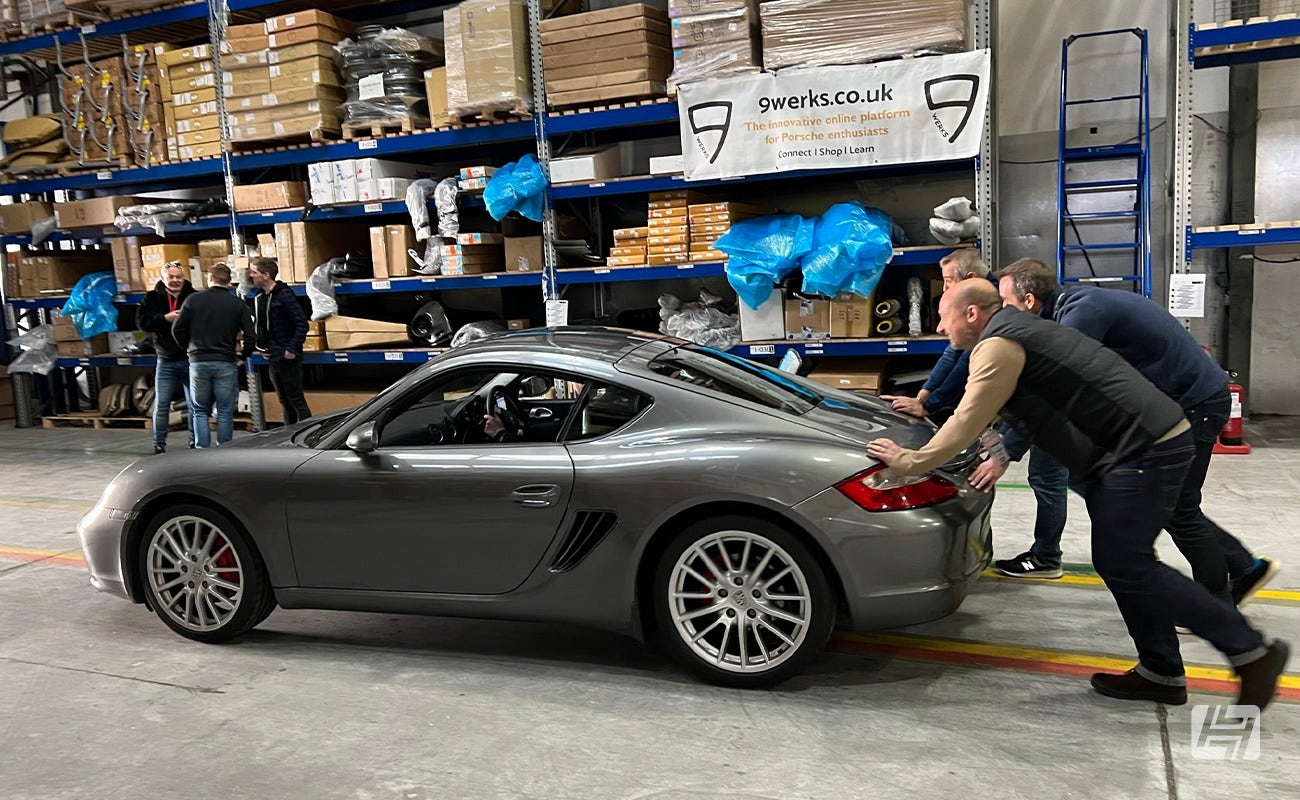 Food for talk
Rewarding the 9WERKS Patreons for their support and loyalty, Lee kindly laid on some tasty breakfast rolls and hot drinks to help keep everyone warm whilst catching up and sharing Porsche stories. A special mention to Alex Brodie who won a prize for making the journey down from Nottingham to be with us all - absolutely living up to the 9WERKS mantra #drivennothidden. Further light-hearted awards were in store for Michael, a fellow 996 owner, for having the dirtiest car on display, and Toby for the owning cleanest.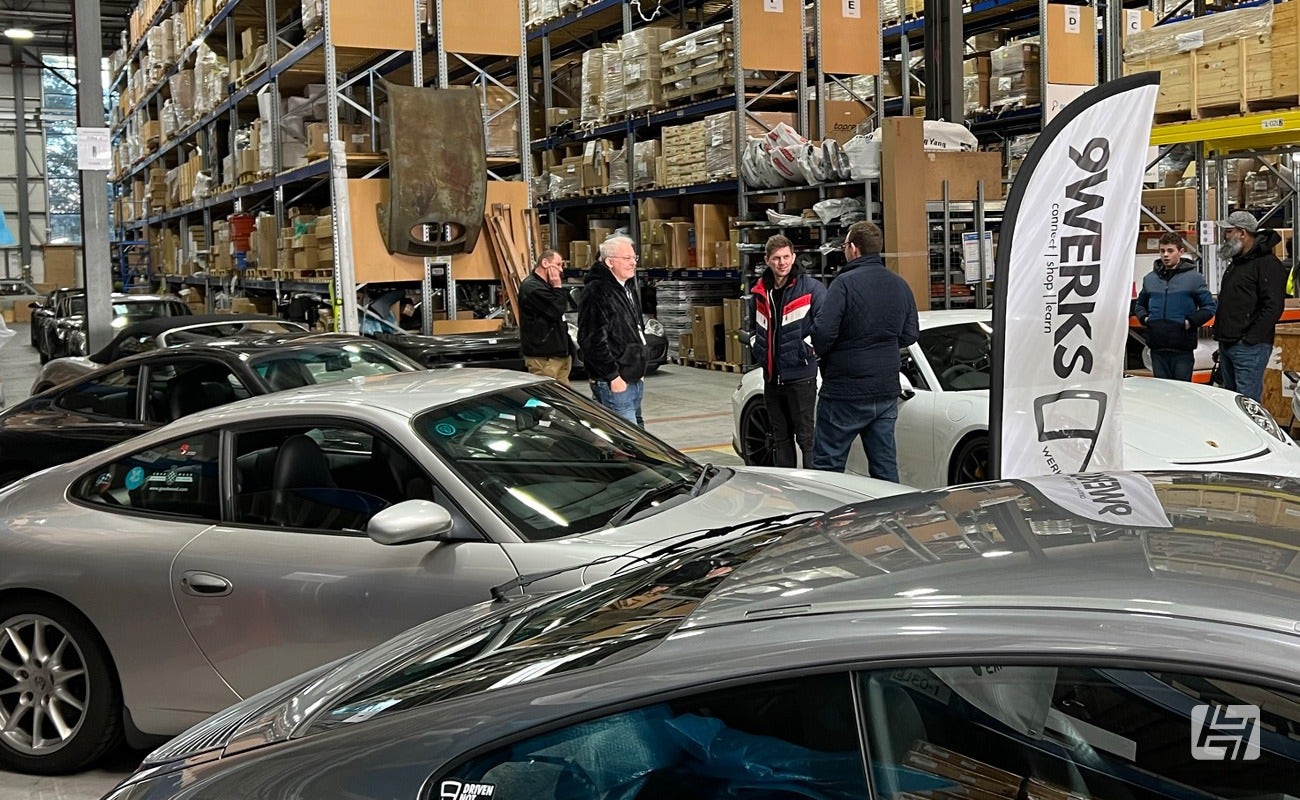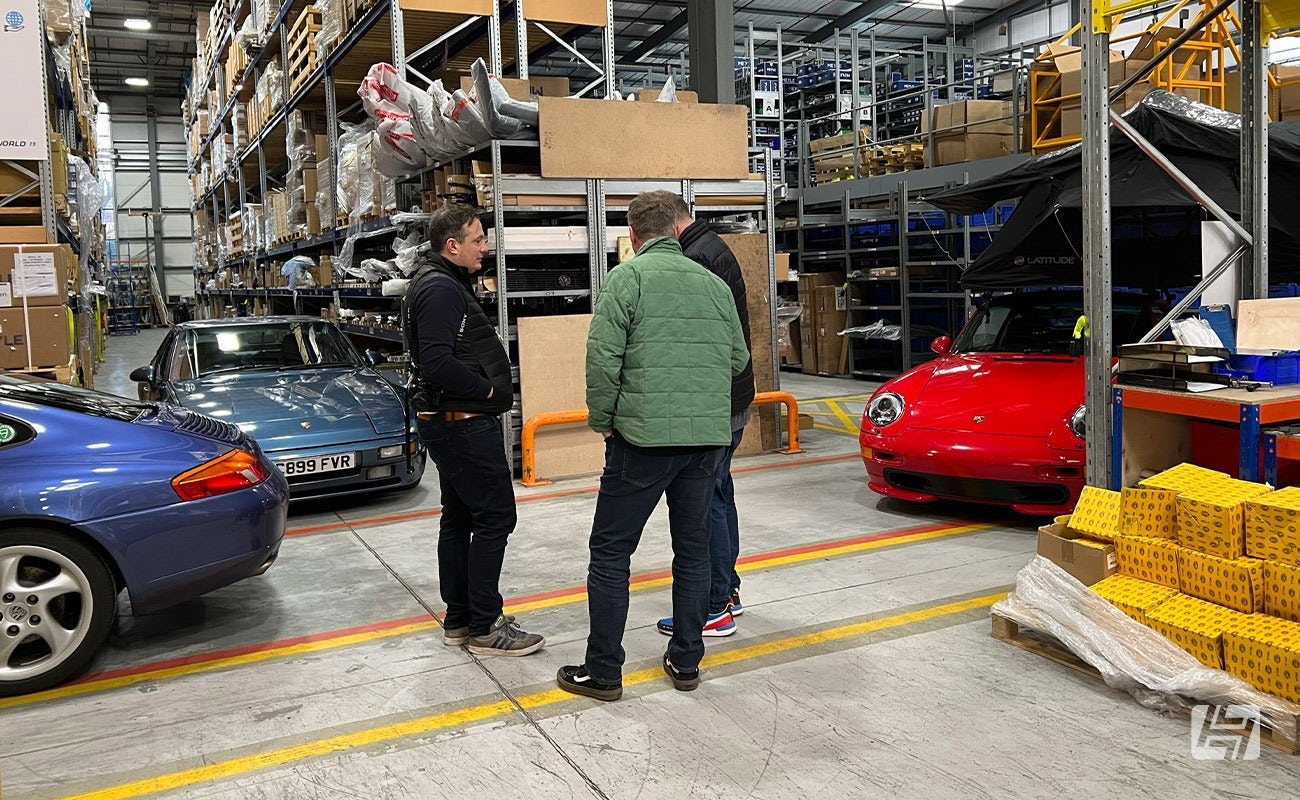 Can we park a car there?
Matt Pickering's awesome graffiti-covered Porsche 914 was the smallest car of the day and with a bit of clever steering, we managed to position it down a tight walkway, and under our very own piece of graffiti art. Barney bought this artwork at an auction a few years back, and it was from the shuttering used around the building site when the i360 attraction was being constructed on Brighton seafront. As it happens the artist who painted the car is also local to us in West Sussex.
Roof tent giveaway
Following a recent competition launch on 9WERKS radio, Andy Brookes (podcast co-host and Porsche 993 owner) parked up and pitched the prize in the middle of the warehouse! The competition is now closed, but entries raised some much-needed funds for CentrePoint which are a charity that helps homeless young people.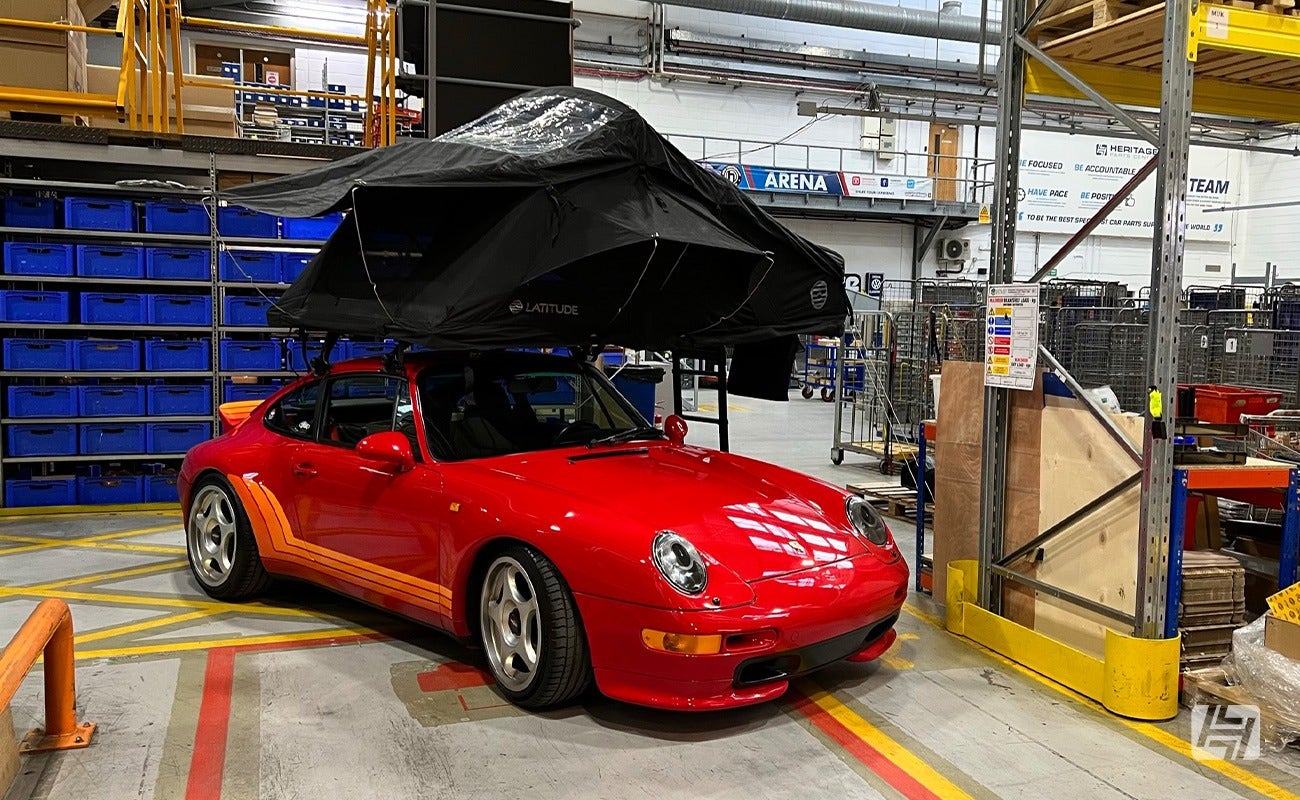 Recording the podcast
We're very fortunate to have a large staff room at Heritage HQ and this was transformed into a recording studio come theatre space, so Lee and Andy could record and perform the first episode of the 2023 season with a live studio audience. Heritage CEO, Barney joined them on air chatting about business, his Porsche story, and reminiscing about the 1960 Beetle Volksworld cover car that 'got away'.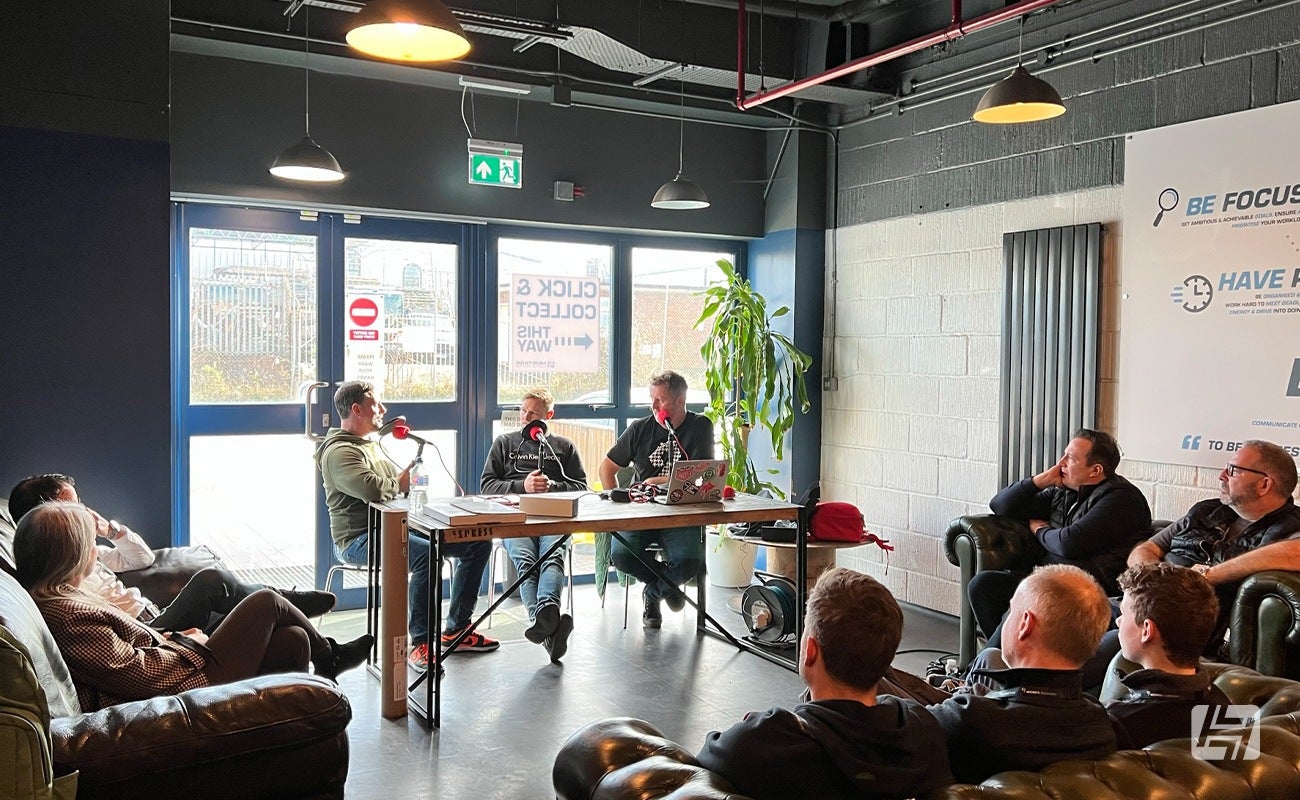 Thanks for joining us
In the same way we enjoy welcoming enthusiasts over for Heretics, our Sunday morning spent with the 9WERKS crew was an absolute pleasure. Our thanks to all those who came along to join us, Lee and Andy from 9WERKS for asking us to host, and to our team for being on hand to show people around and answer questions about the Porsche parts that we can offer.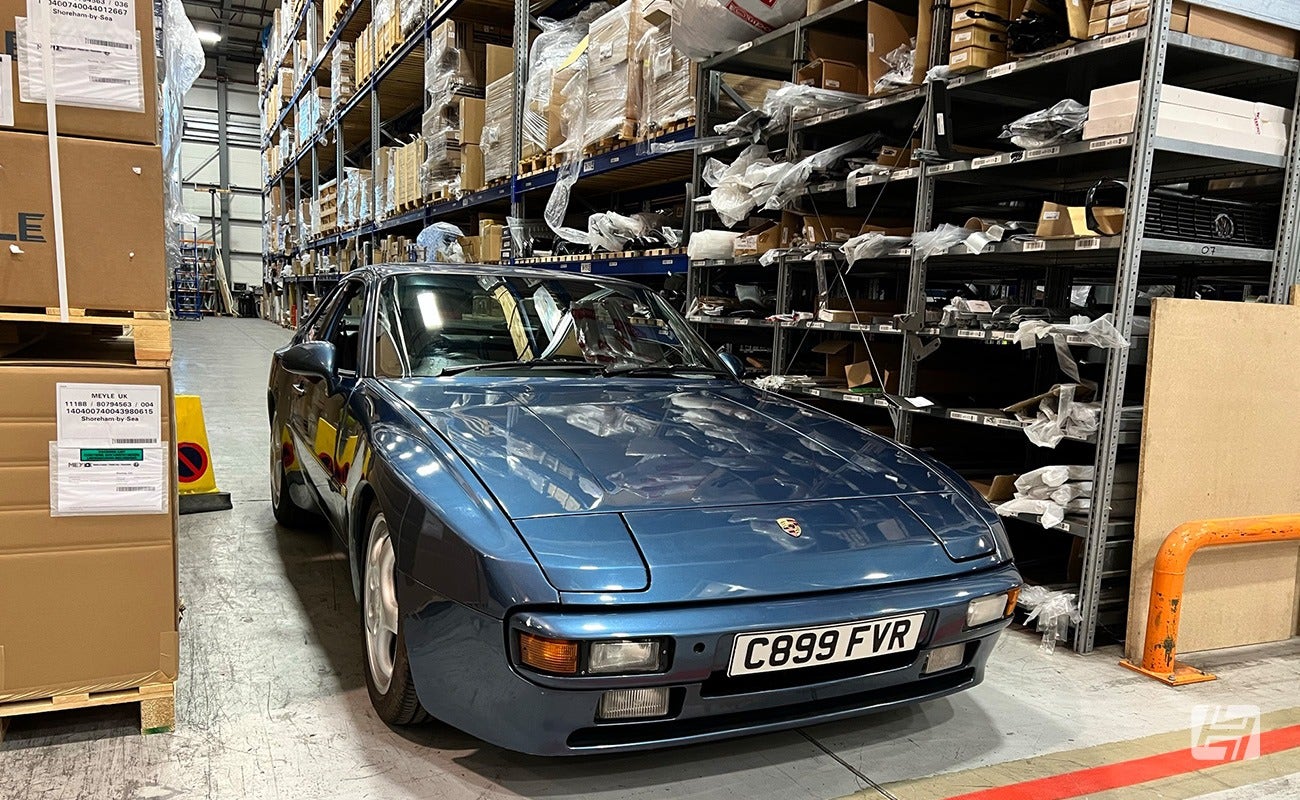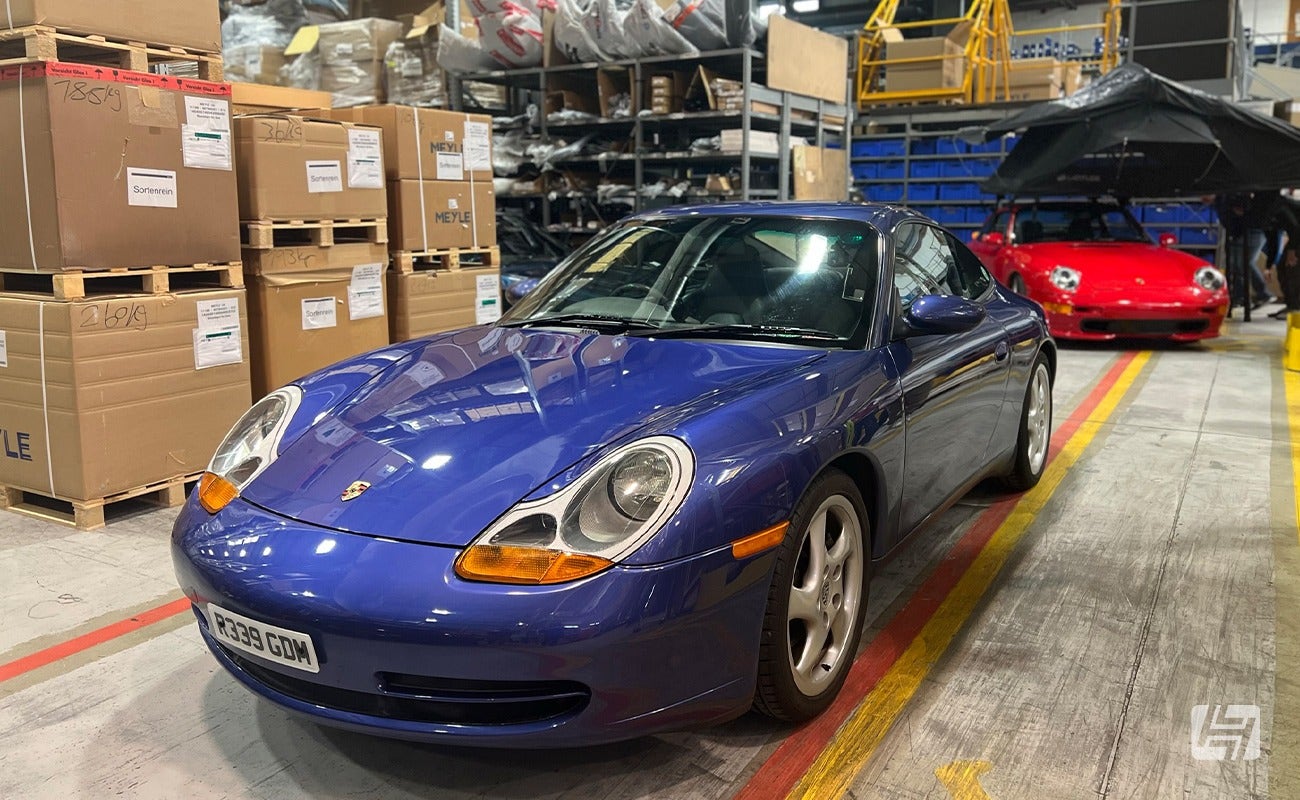 If you like the look of this, stay tuned for more exciting event news in the coming weeks.
Andy