2020 has been a peculiar year for the whole world, and for those competing in the Heritage Parts Centre Formula Vee Championship, it was a condensed season of racing in front of virtually empty grandstands on only a selection of the scheduled circuits. Having said that, the racing was close and a new champion was crowned. Here's our Formula Vee 2020 Season Round-Up.
Why our interest in Formula Vee?
In case you were wondering, we have supported the 750 MC Formula Vee series for over 5 years now and been title sponsor for a couple at least. Our interest in the series is two-fold. Firstly we love that it is accessible. There is a cost to all motorsport, of course, but with second-hand race cars starting around £5000, it has a relatively low entry point attracting a cross-section of personalities in the paddock. Secondly, it is called Formula Vee as it is powered by a highly modified
VW Beetle engine
, relies on a
Beetle gearbox
and has a
VW Beetle front axle
. Not only do we sell a lot these parts, but as drivers of classic Volkswagens and lovers of motorsport, we feel a close connection to these vehicles.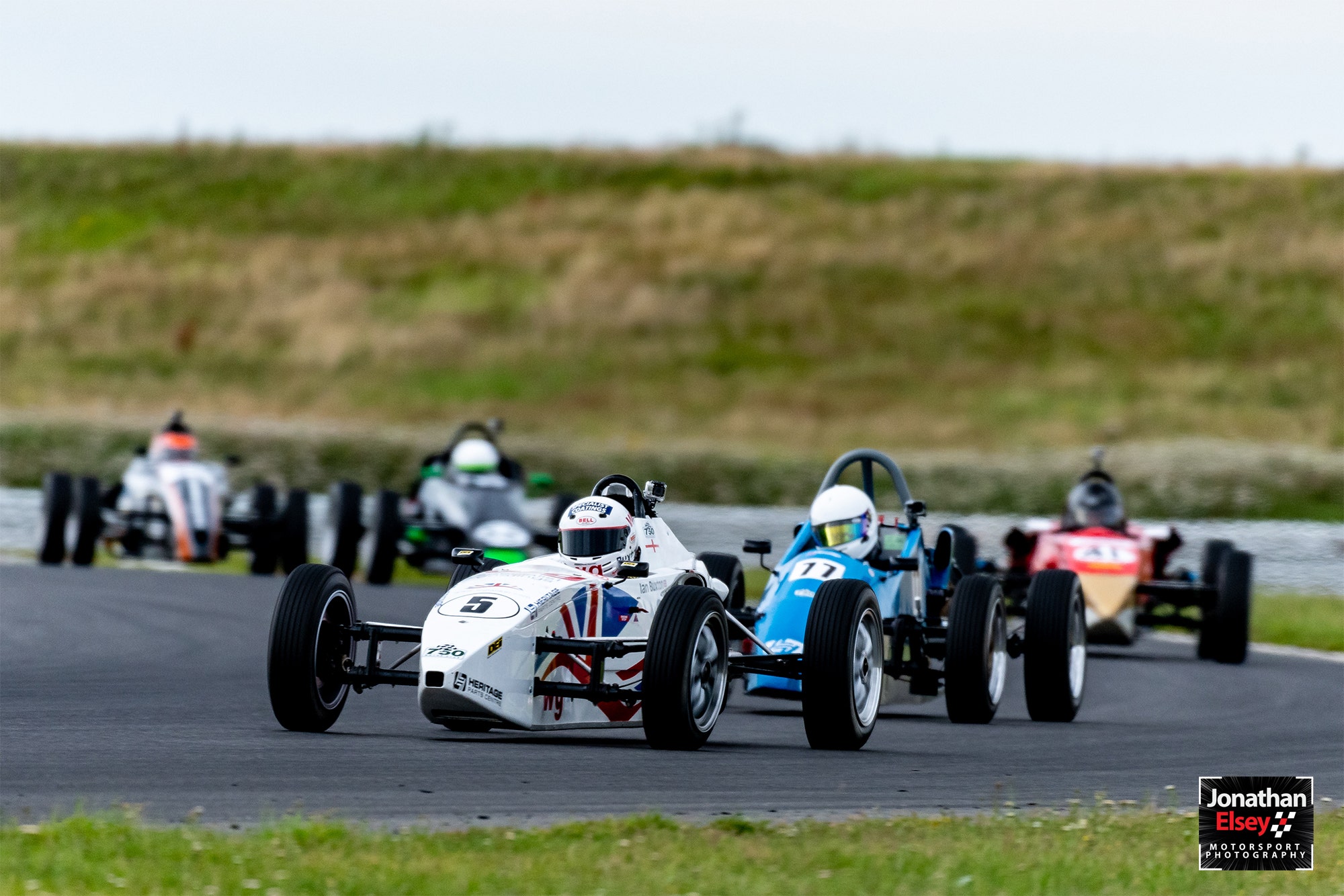 Rounds 1 & 2: Snetterton 200
The season kicked off fashionably late in July with Rounds 1 & 2 at Snetterton in Norfolk. Daniel Hands took pole position for both outings but sadly could only manage 3rd in the first race and suffered a DNF in the second race. Ian Buxton had a solid weekend starting 3rd and 2nd respectively and coming away with a pair of second places. The winner both times was James Harridge. Initially from second on the grid, but put in a mighty performance after starting 17th for the second race. Peter Studer completed the winning trio for round 2, bagging the third place at his 'home race.'
Rounds 3 & 4: Brands Hatch Indy
The grid for the Brands Hatch Indy circuit in August saw Hands and Harridge swap sides, with James Harridge's car 1.77 seconds faster in qualifying. Race 3 of the season finished as it started at the sharp end, with James Harrison taking the 3rd step on the podium, progressing from 7th on the grid. Race 4 saw the same as Daniel and James lined up alongside each other once more, but whilst the 77 car of Harridge took the chequered flag first, Hands could only manage 5th. Ian Buxton and Peter Belsey joining James in the podium celebrations, making up 4 and 1 place respectively over race distance.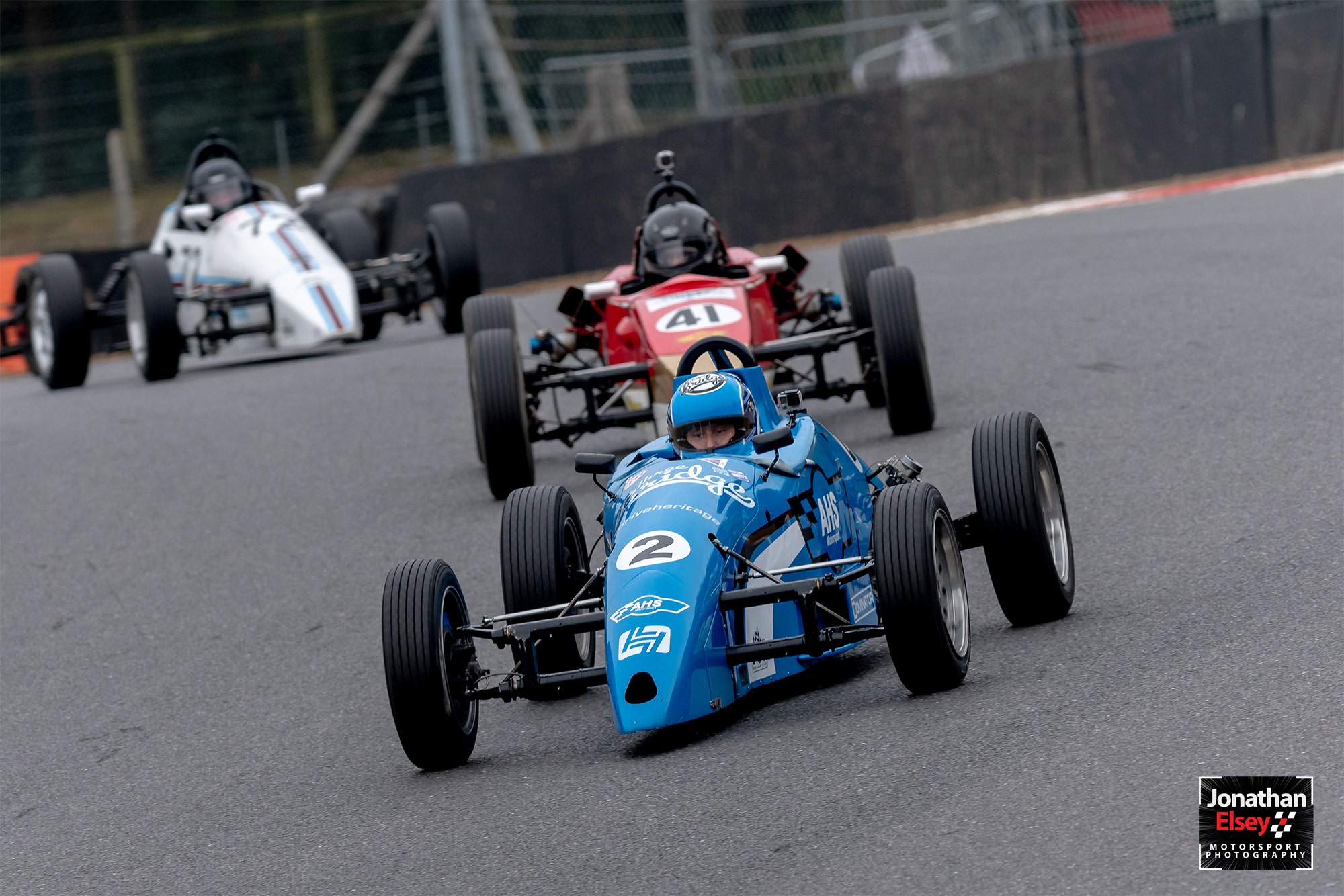 Rounds 5 & 6: Snetterton 300
It was back to Snetterton in September for 2 races on their 300 circuit. As with previous rounds, both outings went the way of the blue 77 car, with another display of excellence from James Harridge, with Daniel Hands and Ian Buxton finishing as per their qualifying performance in 2nd and 3rd.
Rounds 7 & 8: Oulton Park
The last weekend of the season was at a very wet Oulton Park. It will be of little surprise to you that Harridge and Hands were once more out front, whilst Martin Farmer joined them with a pair of third places in both races.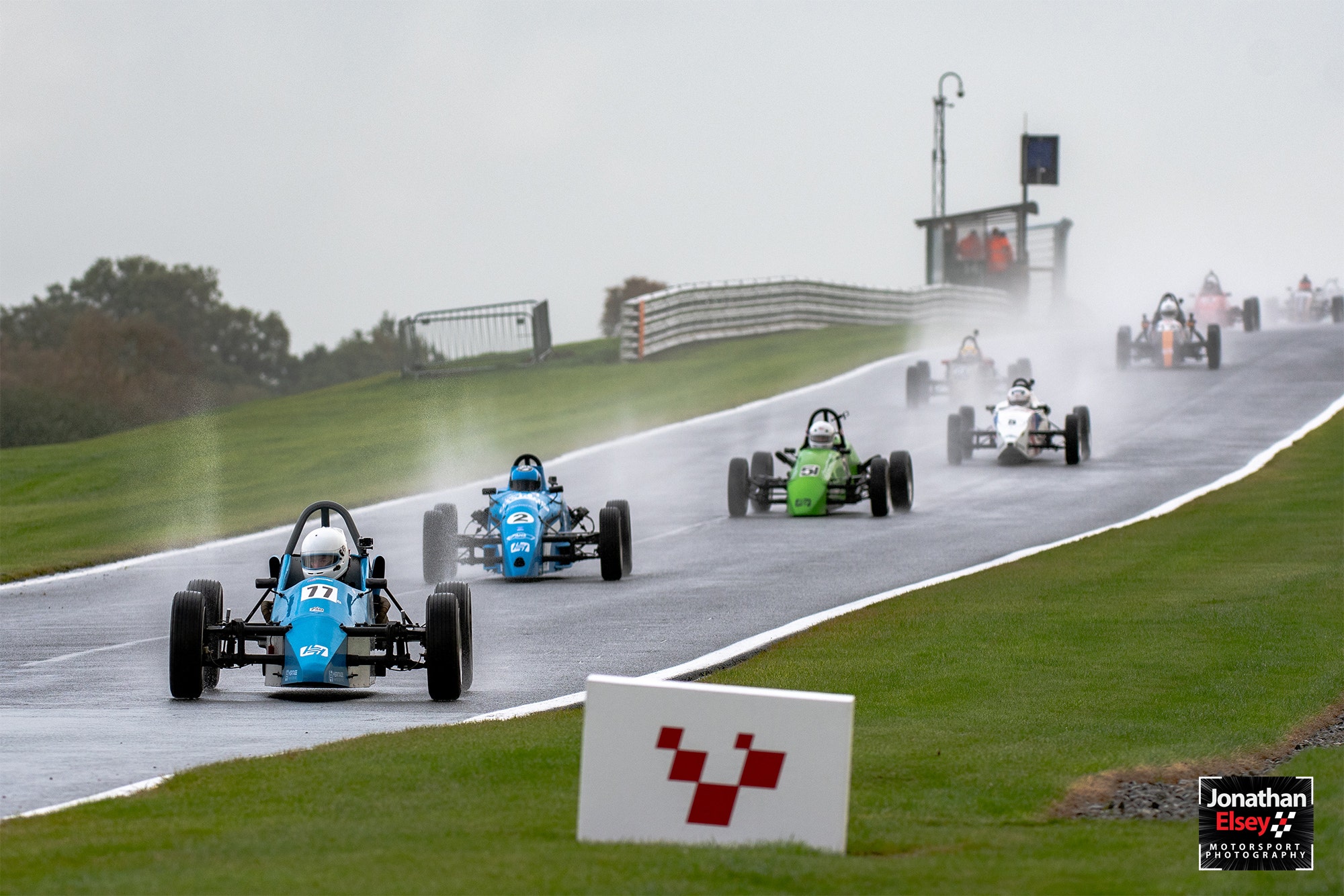 The Formula Vee Champion!
Piloting the Maverick, a car he had built and developed over many years at home with his Dad, James Harridge was a very worthy title winner. Having persevered with the formula through tough times, his 2020 performance and dominance was the perfect blend of natural talent, a car built specifically around him and the reliability and performance of a
GAC built
aircooled flat-four engine. His clean sheet championship gained James some great recognition from Autosport Magazine, who not only shone a light on his remarkable season but rightly sung the praises of this fantastic formula.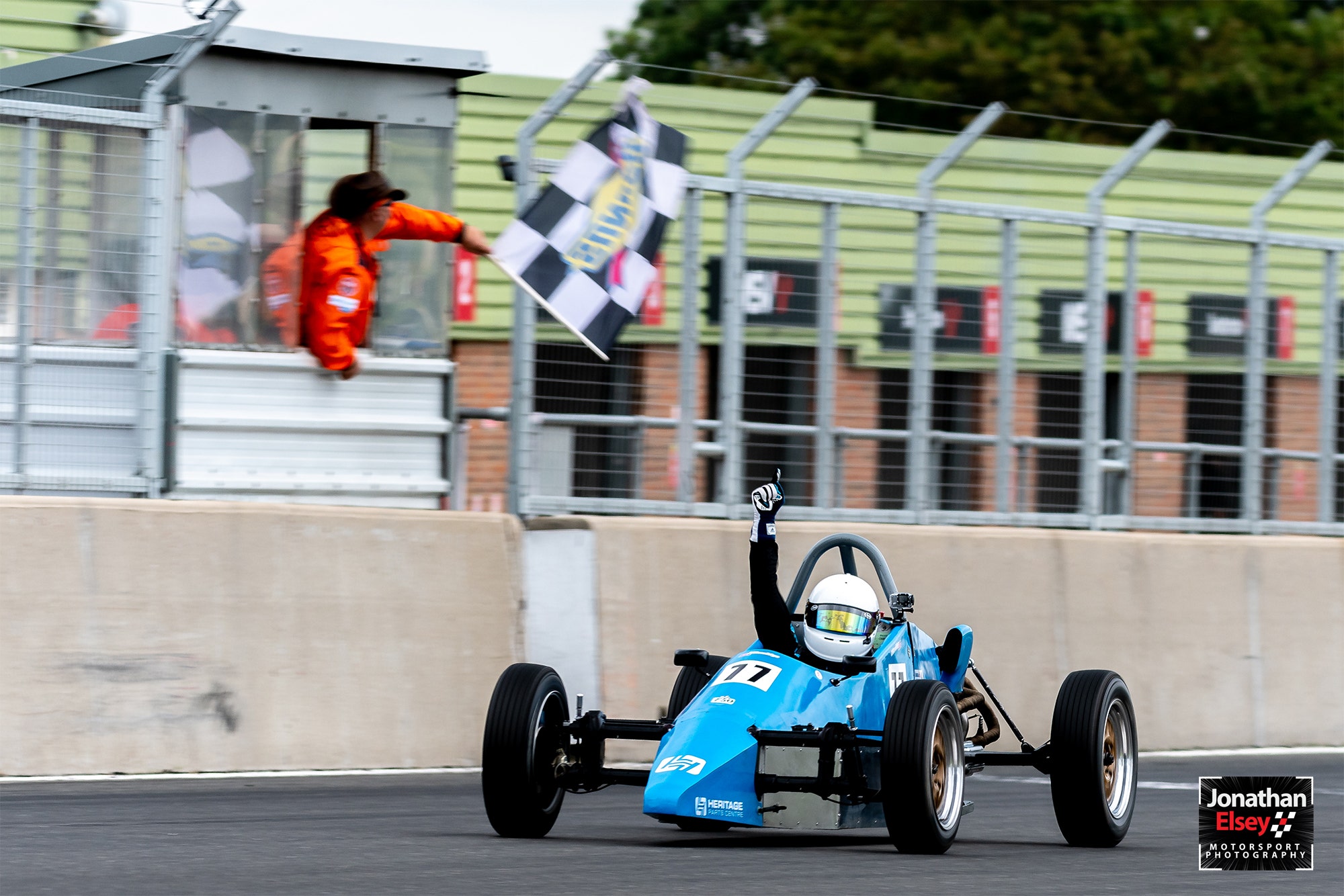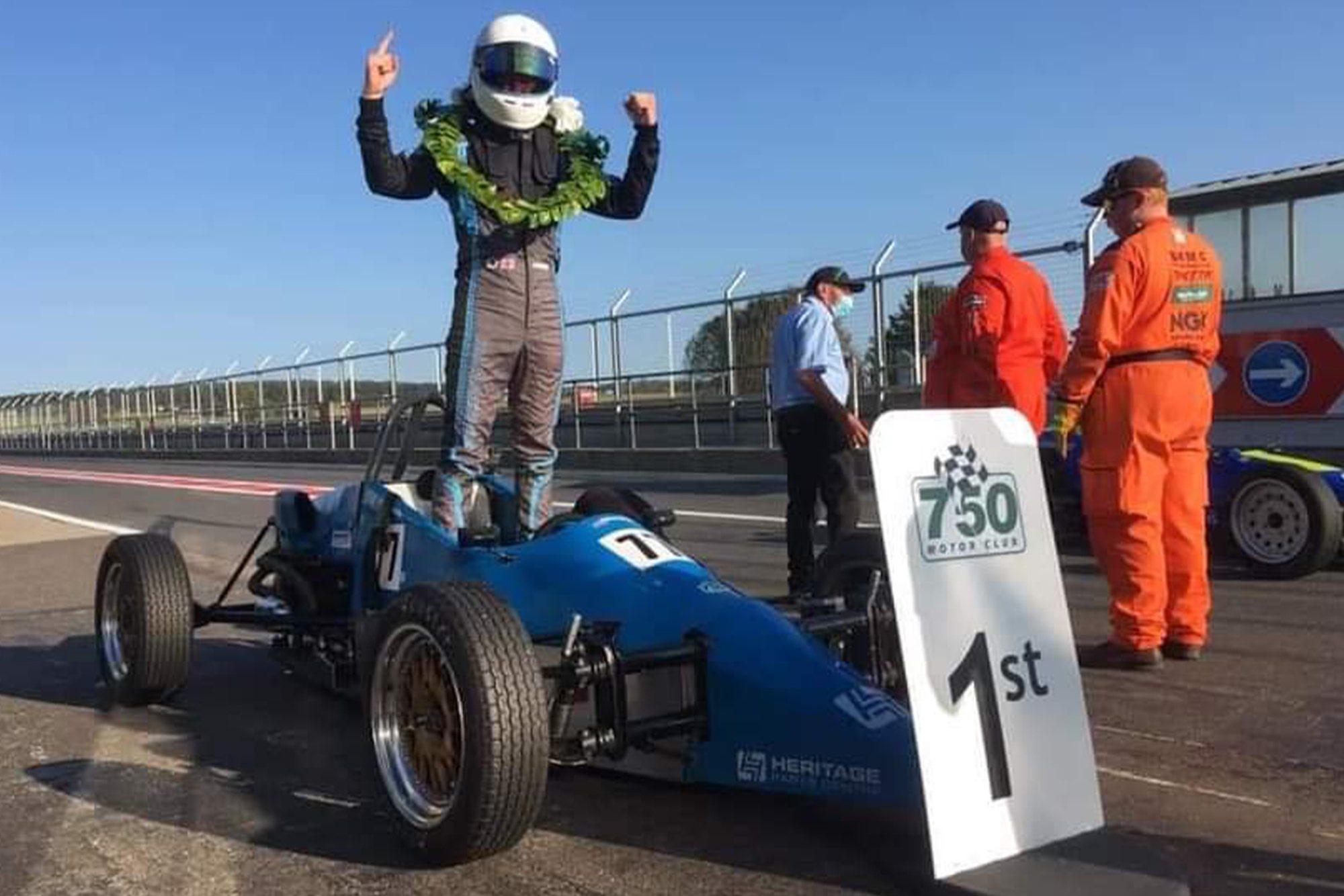 Drivers comments
We reached out to our friends in the paddock for their thoughts on the 2020 season. Here are just a few insights from behind the wheel of a Formula Vee in 2020. Matt Topham told us "It has been a funny old season, mainly as I retired last year, but lockdown frustration meant that I bought a replacement car unseen and didn't see or sit in it until the first race at Snetterton." Did it go to plan? Well, Matt continued "It was my best season ever. I actually got to all the rounds, I got the brakes to work, and I had some coaching which got me going a lot faster.  In fact, that has been the biggest improvement I have made to date."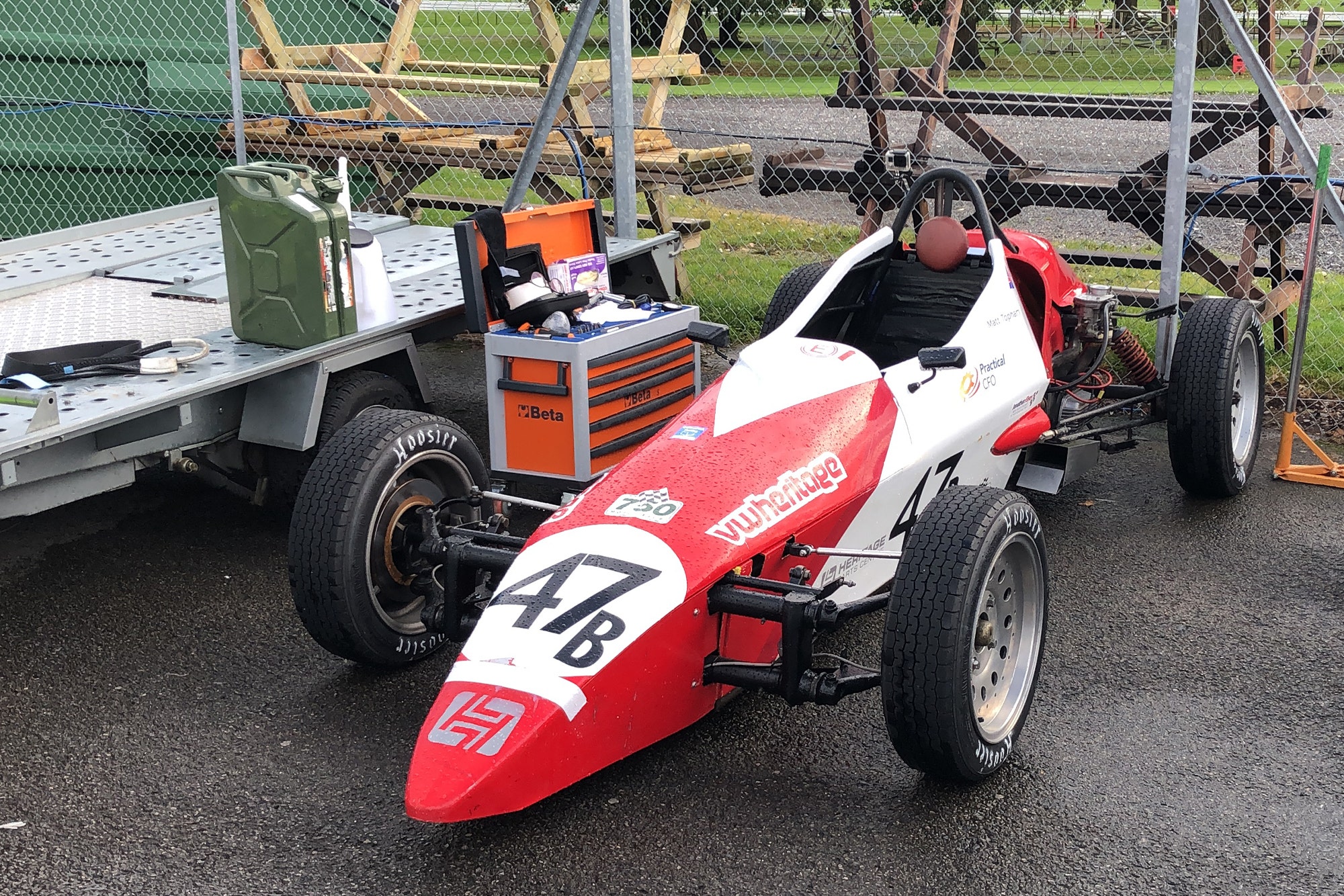 We also chatted to Vaughn Jones, the chairman of the Vee Centre who organises social aspects and assists with the club during events.  He competes in the blue and white Storm, number 43. His highlight of the year was at Brands Hatch, we'll let him explain more..."We all went out for qualifying in the rain and it was a struggle to see the track, cars ahead, cars behind or even the steering wheel. I started off quite slowly but gained confidence and managed a nice lap by finding some grip. It seems I found more than a few people and qualified 4
th
! The highest I have qualified in my short time in racing. It seemed that would not be the only high of the event though. I started on the grippy side of the track for race 1. I had a fantastic start and I was in the lead by the first corner. I couldn't believe it! Then the lows of racing happened. Danny Hands sadly understeered into me and I exited stage left into the gravel, and that was the end of the race. I lead a race, for 5 seconds max!" As is so often the case with the Vee paddock, drivers and their families all chip in to help. "The car came back to the garage in a sorry state. Gravel everywhere and I had a funny-sounding engine. Immediately various drivers and partners came to my aid. All socially distancing we took all the wheels off, various bits of bodywork and engine bits. Fixed the engine issues and gave it a good clean and it was ready for Race 2." Sadly, that race also ended up with a collision, albeit at Druids hairpin... fingers crossed for next year Vaughn.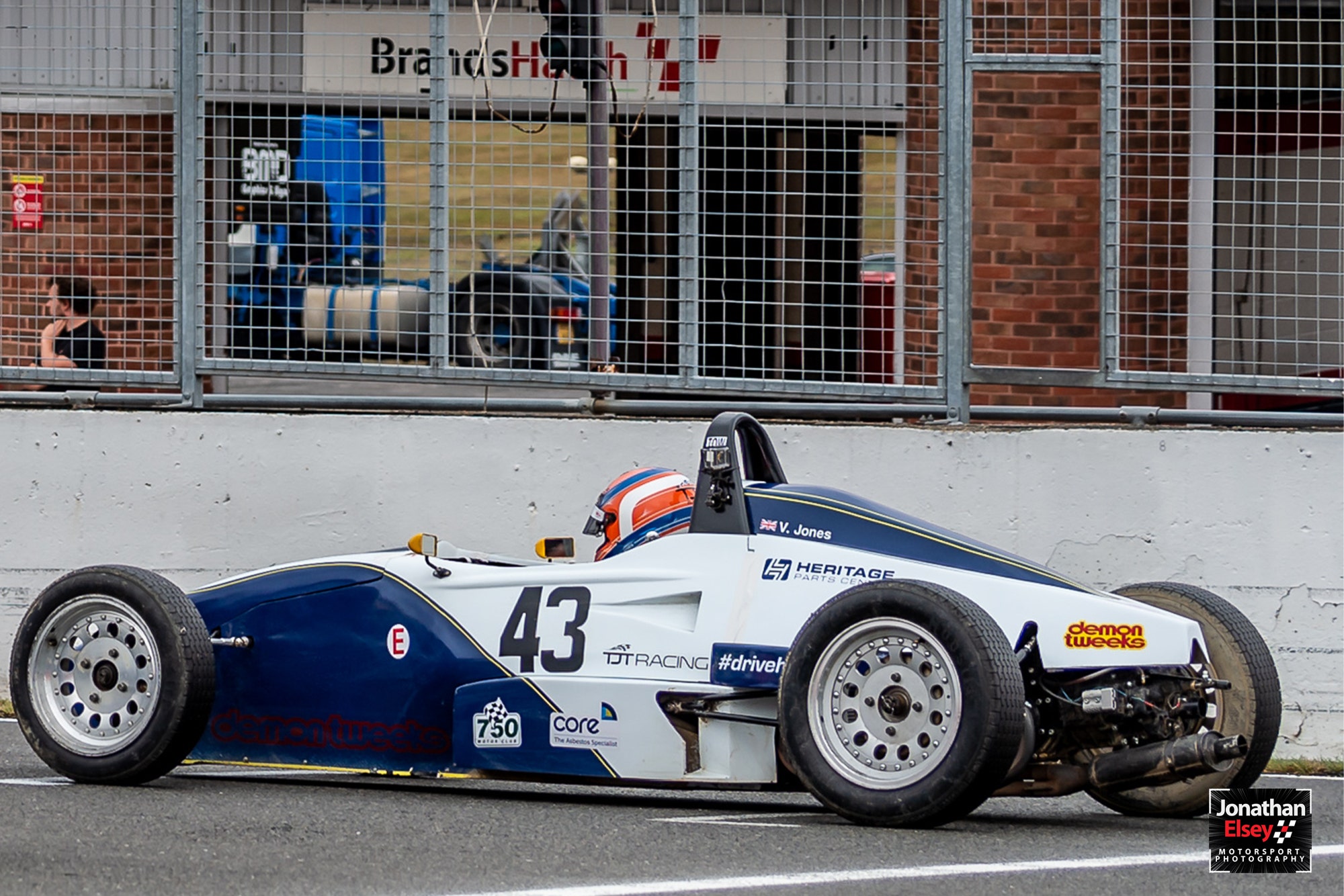 Girl Power!
It was great to also hear from Rachel Swain, who was competing in her first season of Formula Vee, after moving up from TKM Karting. "We bought a second-hand car," she tells me, "not sure if we were going to be able to get the car ready for the beginning of the season. Then Covid 19 put a pause on the season starting, which was a massive help to us, meaning we could compete in all the rounds." "With a fresh new engine and brand new fire system,  seatbelts and full race kit, we were ready for the first round at Snetterton." Her Dad, Alan who is an ex-Vee racer himself explains. "We headed off to Snetterton for a test day, this was the first time that Rachel had ever driven the car. This was also the first time in 5 years the car had been on track! 2 weeks later we returned for round 1."Sadly they only got to complete 1 ¼ laps of Friday practice before the engine blew a hole in the piston. "A quick phone call to GAC motorsport, who kindly sponsor Rachel, gave us hope to get back on track," he says as Rachel takes on the story once more "Then came my first ever car race! We lined up on the grid (qualified 18th out of 29 cars) but didn't get the best start and I was on the hunt to make up for lost places. We headed down the back straight for the first time to hear the engine change note and lose power, so I pulled off to safety. After getting it recovered, we found a hole in the cylinder head so that was our first race meeting over." Brands Hatch was a more positive weekend, and whilst it was wet Rachel took the chequered flag for race one in 28th, and the second race she finished 19th overall. Oil pressure light woes wrecked the first race for Rachel at Snetterton 300, the second, however, the engine held out and she recorded her first podium place, with 3rd in Class and 17th overall. Oil lights continued to flicker through the Oulton Park rounds, but Rachel finished P28 in both outings. She finishes her summary of the year with a message of thanks "I have been fortunate in obtaining 4 sponsors to help me into the Vee racing, without their help and support this season wouldn't have been manageable. We would like to say a massive thank you to; Manor signs, Alloy stars, #47 racing, Shires cleaning and  GAC motorsport."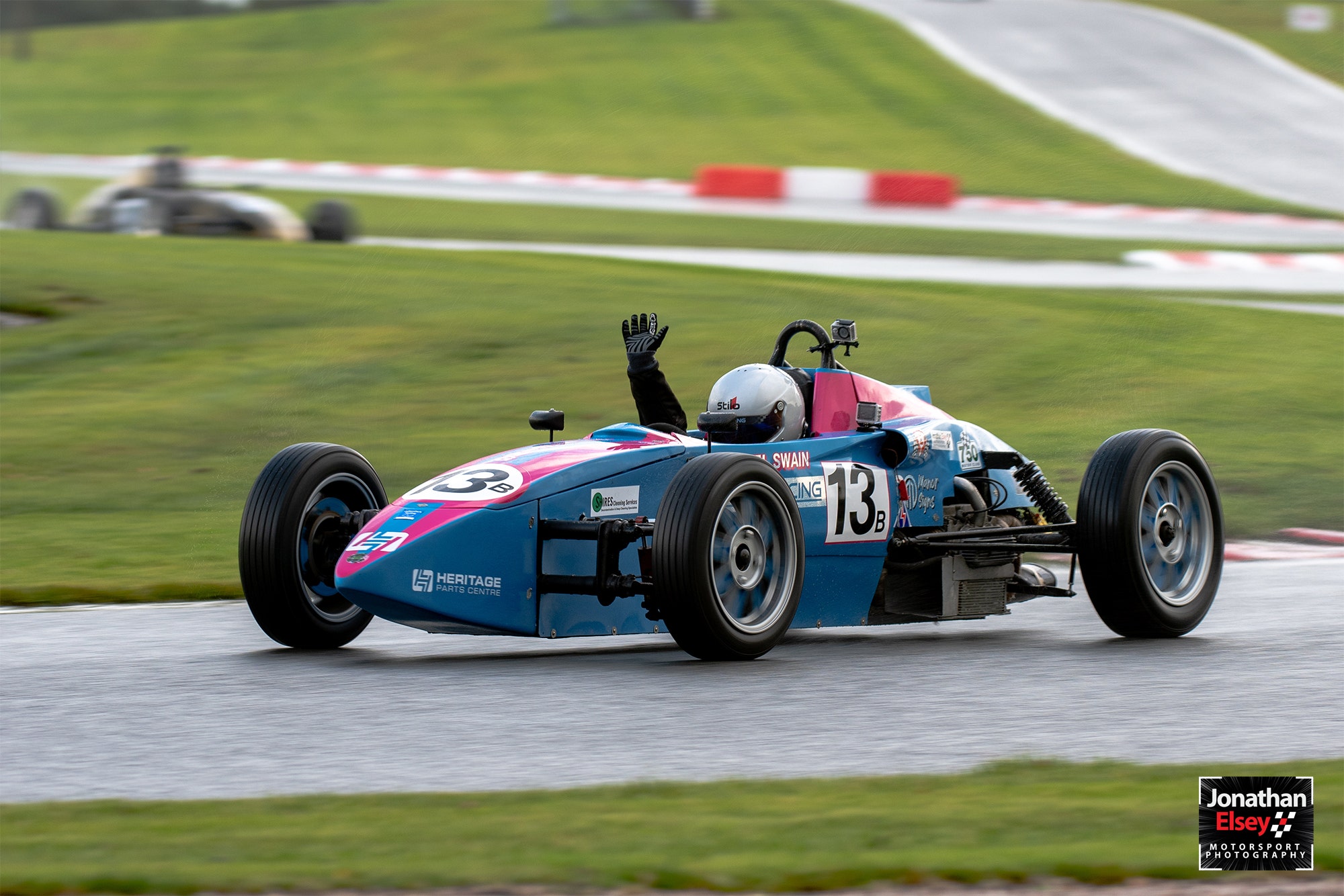 Worst Season, but still flippin' loved it
A veteran of Vee, Tim Probert starting by telling me "2020 was my worst season in 19 years of Vee racing. I didn't even make it to the chequered flag for the first five rounds. When the car finally started working, I hit the wall in qualifying at Oulton Park but got out for the torrentially wet races. I finished 3 races out of 8 in the season, but I still flippin' loved it all. My cars woes brought out the best in Vee with fellow competitors and teams mucking in to get me on track."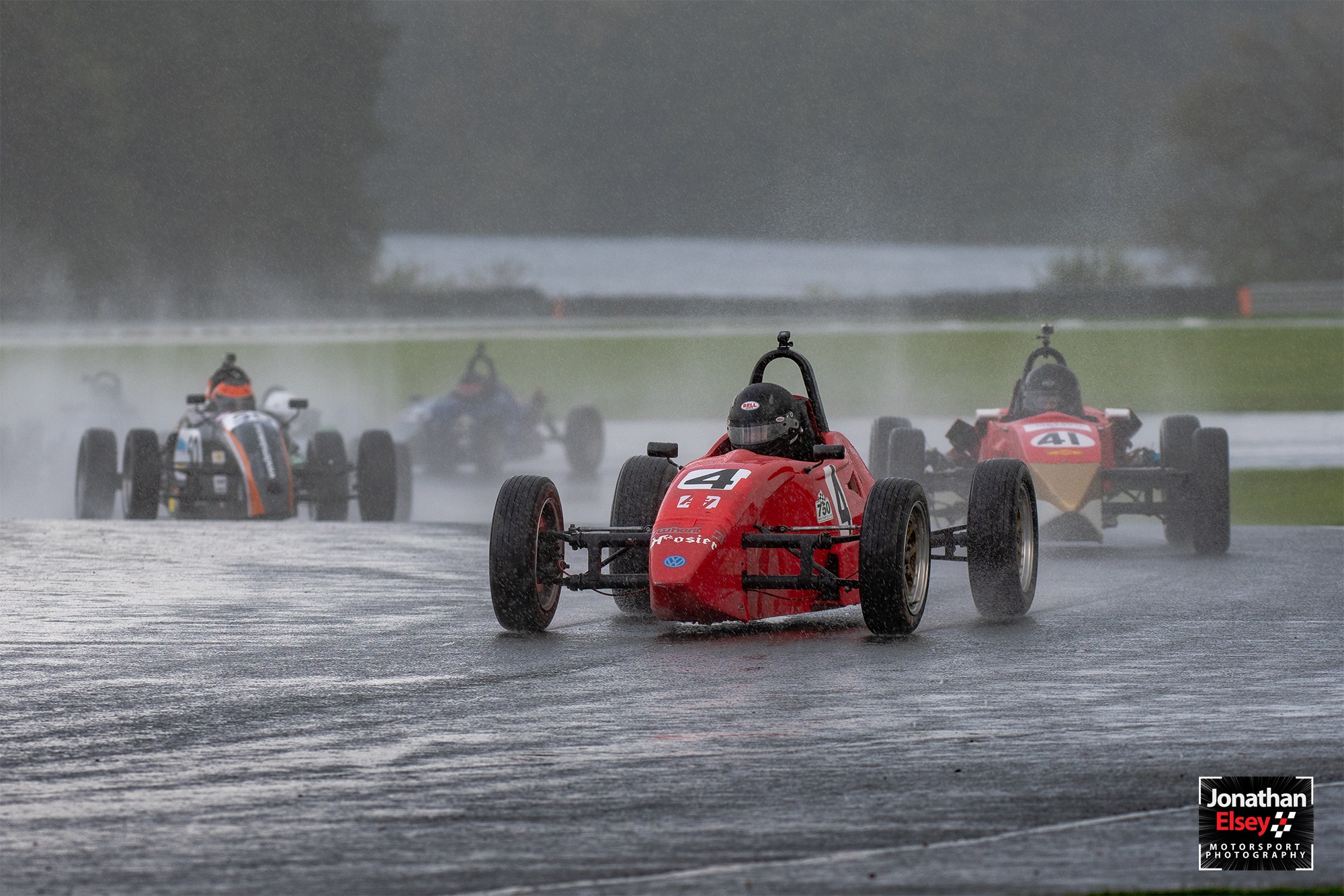 Return of a champion!
Bringing some real nostalgia to the grid was Mike Rupp and his Volkspeed V81. One of two cars built back in 1981, the design was modelled on the ATS D2 F1 car from 1979 and it is one of only a few cars which have an aluminium monocoque, rather than a traditional space frame. This car actually won the Formula Vee title on 1982 at the hands of Chris Taylor. The V81 had last competed in 2003, and Mike sourced it in 2019 with a view to competing throughout 2020 but he tells us "Sadly with Covid 19, I was only able to race at Brands Hatch this year. My last race before that was a German Sprint series in 2001. I did 2 races, wasn't involved in any crashes and got my first points. I'm really looking forward to next season."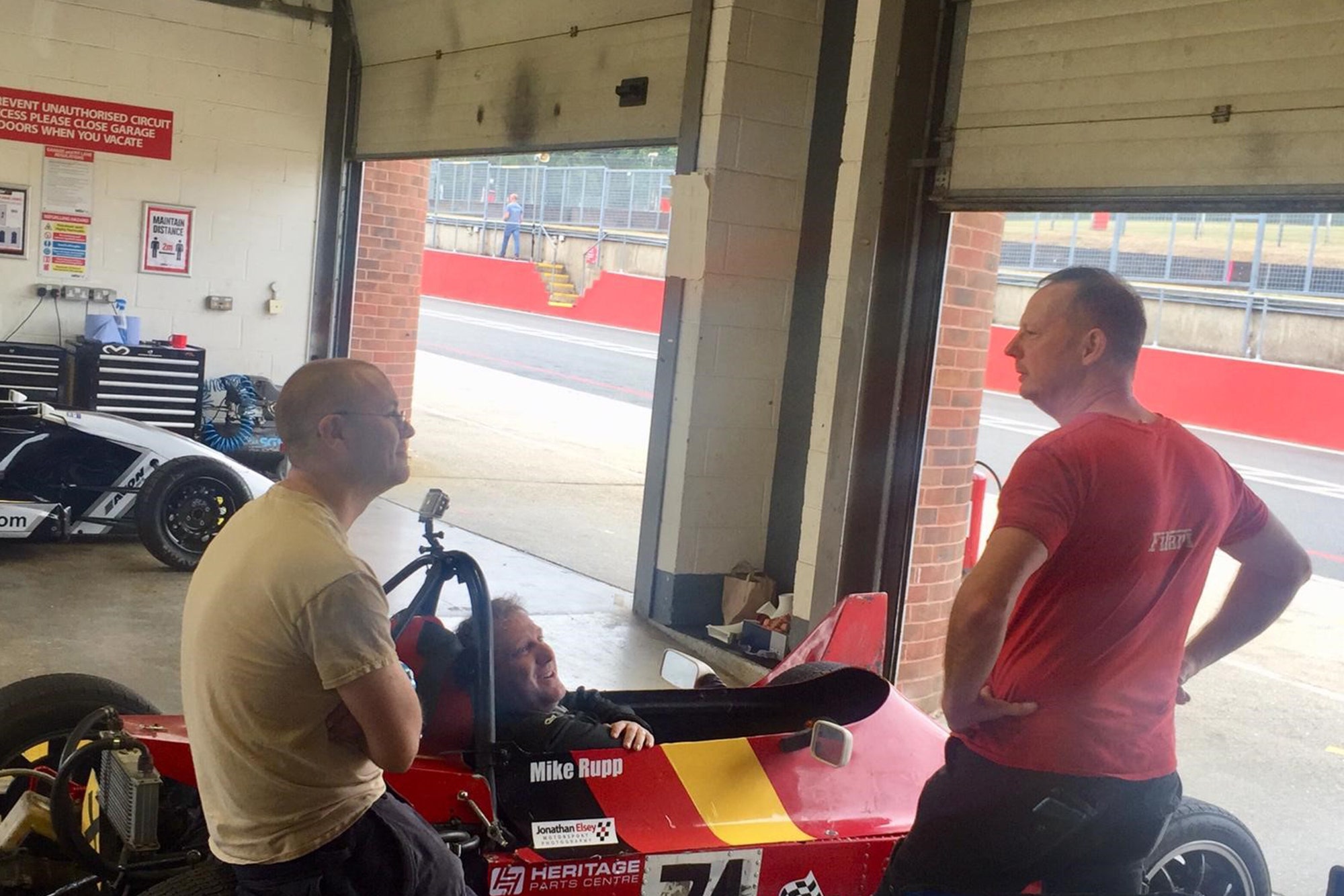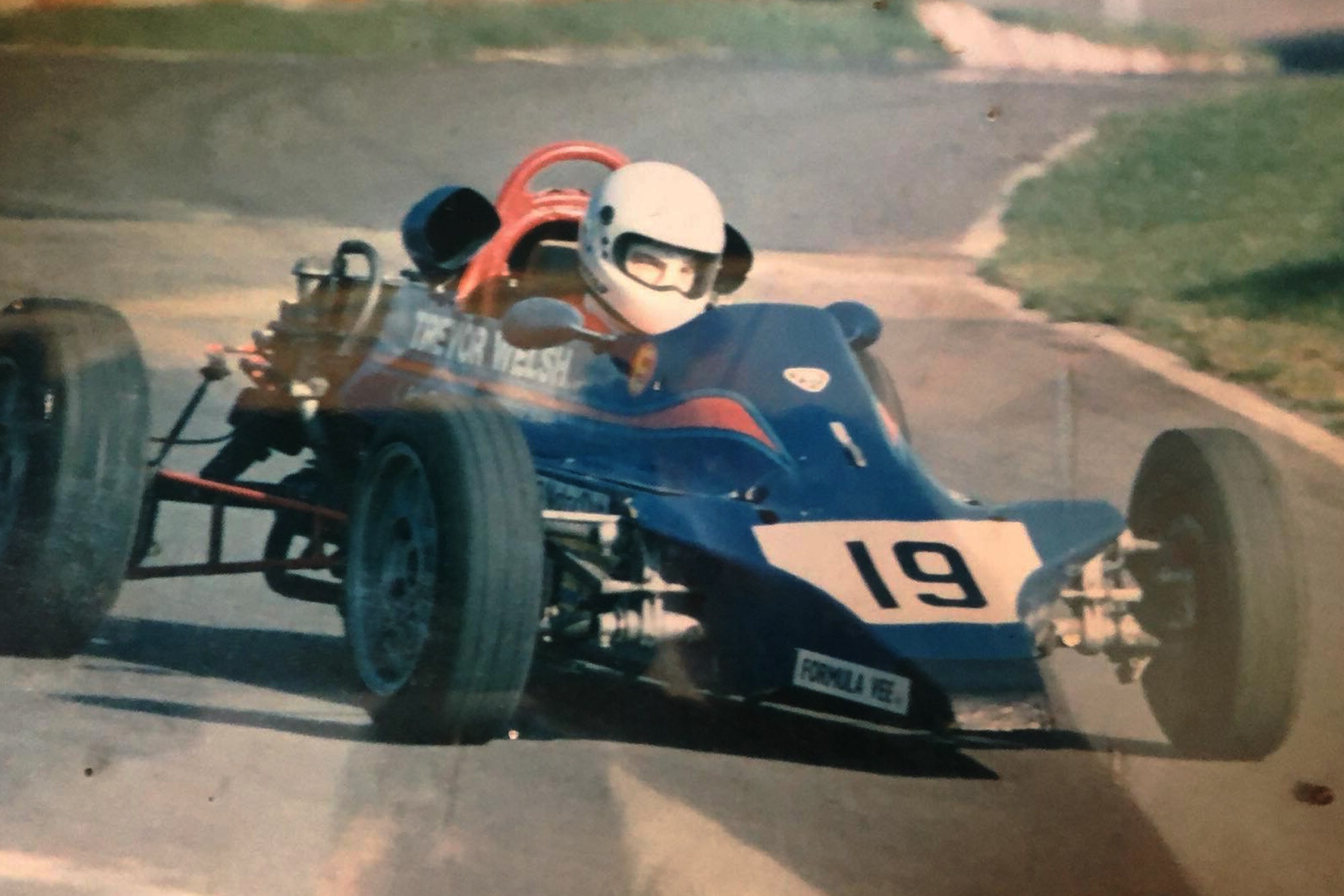 What is the plan for Formula Vee in 2021?
As we have found out this year everything is subject to change, but the 750 Motor Club who organise the race weekends have issued a provisional calendar for 2021. 17th April:
Cadwell Park
| 29th-30th May:
Croft Circuit
| 19th-20th June:
Anglesey
| 17th-18th July:
Snetterton
| 7th August:
Silverstone
| 11th-12th September:
Brands Hatch
| 9th October:
Oulton Park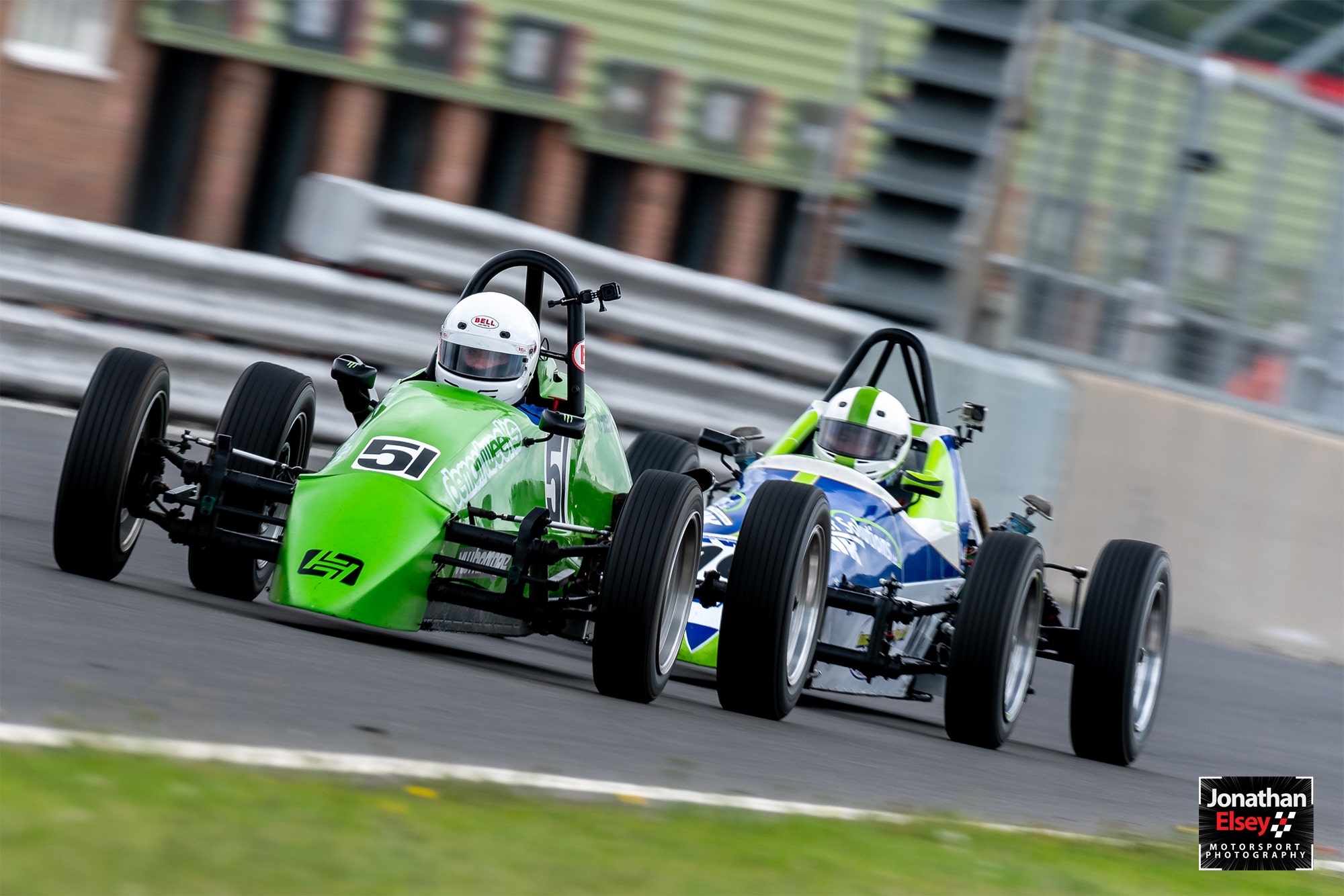 We hope this has painted a colourful picture of the world of Formula Vee for you. If you are a motorsport fan, do try and check out a live race next year. If you are a budding driver or engineer, then perhaps this could be a great outlet for your skills. Get in touch with a driver or the
750 Motor Club
to find out more. Lastly thanks to
Jonathan Elsey Motorsport Photography
for the fantastic images he has kindly let us use. Hope to see you at a circuit in 2021. Andy