We've been running this event for 12 years, but despite the festive fancy dress and seasonal decoration, I'm almost certain we've never had snow before. We lift our hats off to the hardy enthusiasts who saw the minus temperature as just a number, and still came along and joined in. Read on, and let us tell you about our trip to The Children's Trust for the 2022 Heritage Santa Cruise.
What's cooler than being cool?
Winter weather is to be expected for any event held in the UK during December, but it doesn't get any more comfortable for the majority of us (unless you are Dean, our photographer with his heated waistcoat). Whilst our Santa suits are far from fleeced lined, those who partook in Sunday's proceedings were only too happy to add an additional layer of clothing to help keep their bodies warm, and of course, add to the yuletide-ness of it all.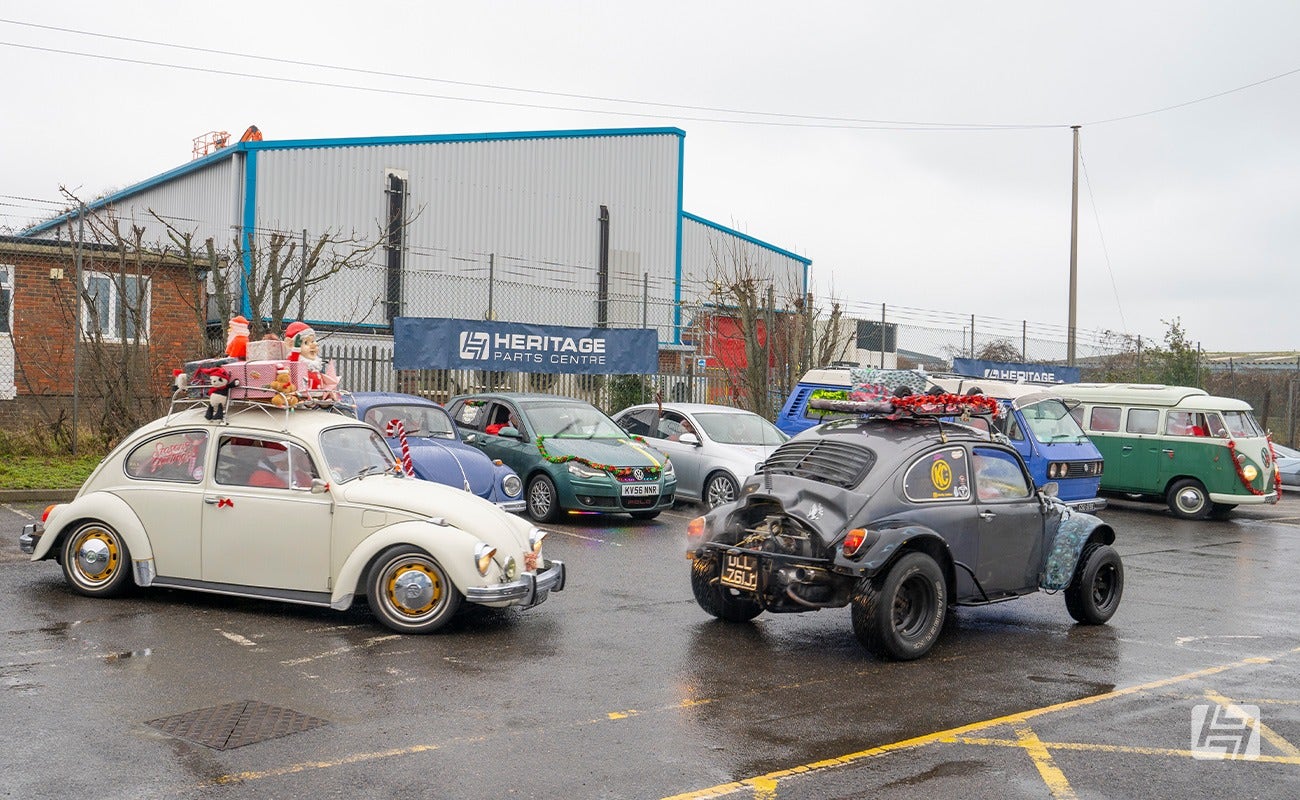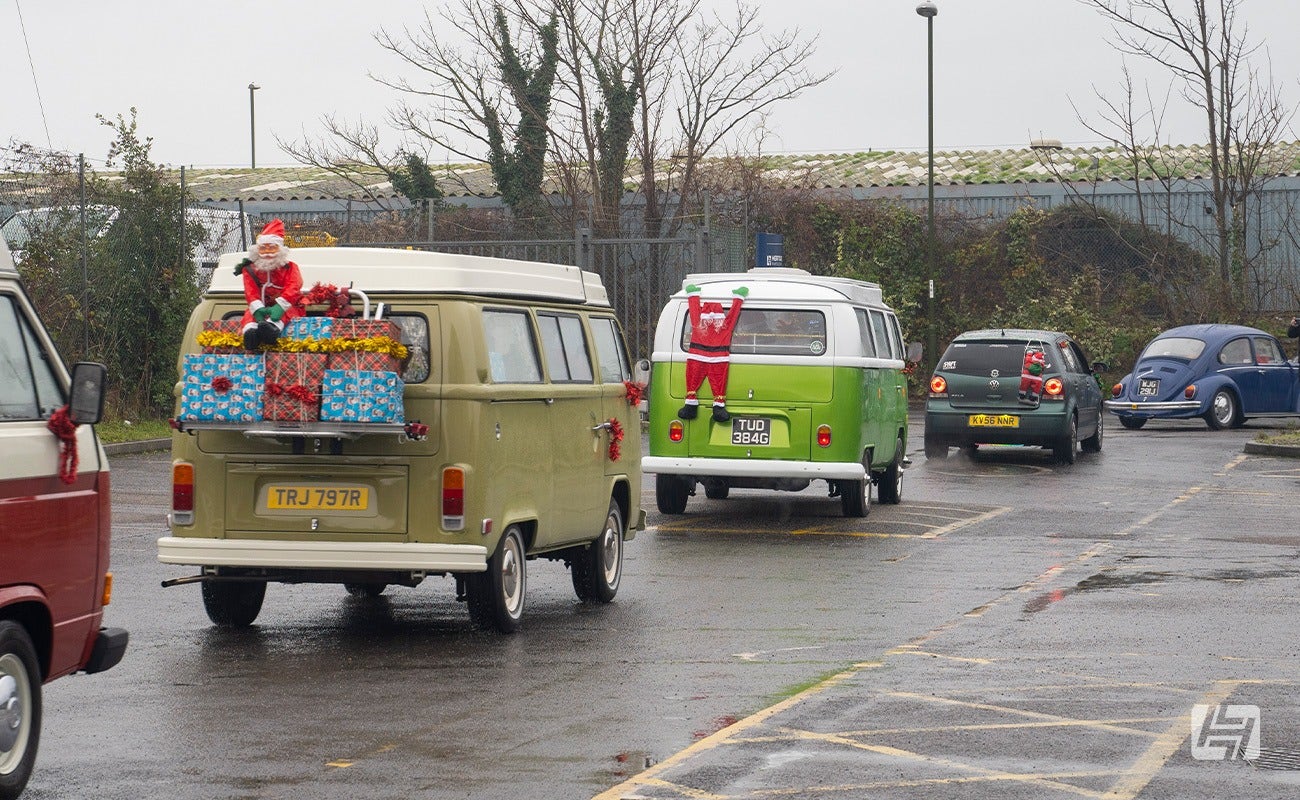 Decorated dubs and friends
The Santa Cruise often inspires seasonal creativity, and it was great to see some wonderfully decorated cars and campervans pull up at Heritage HQ before the cruise. We had a Lupo and an Arosa with trees on their roofs, complete with functional fairy lights. Several buses sporting tinsel and Christmas parcels and numerous owners who'd rolled the dice for a dry day and got busy with the wrapping paper. Sadly, as I found out last year, damp wrapping paper doesn't last very long when you are driving!
Our pick of the bunch when it came to decorations though was a white Beetle with a perfectly dressed roofrack sporting a mixture of toys, decorations and presents. Great effort.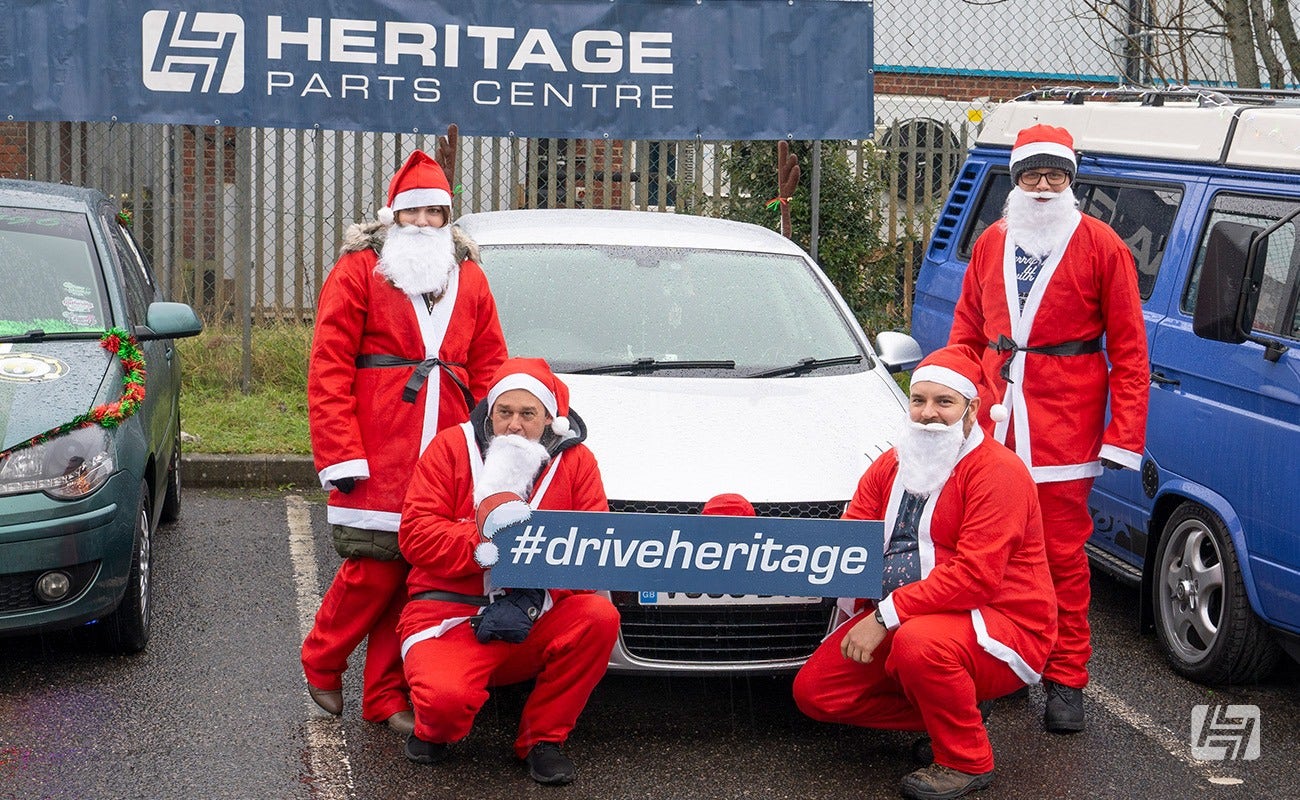 All are welcome
The Santa Cruise has never been reserved just for VW group vehicles, and this year we had a number of other marques represented including a cool retro Nissan, and E30 BMW and 190E Mercedes, alongside some SEATS, Audi and Porsche.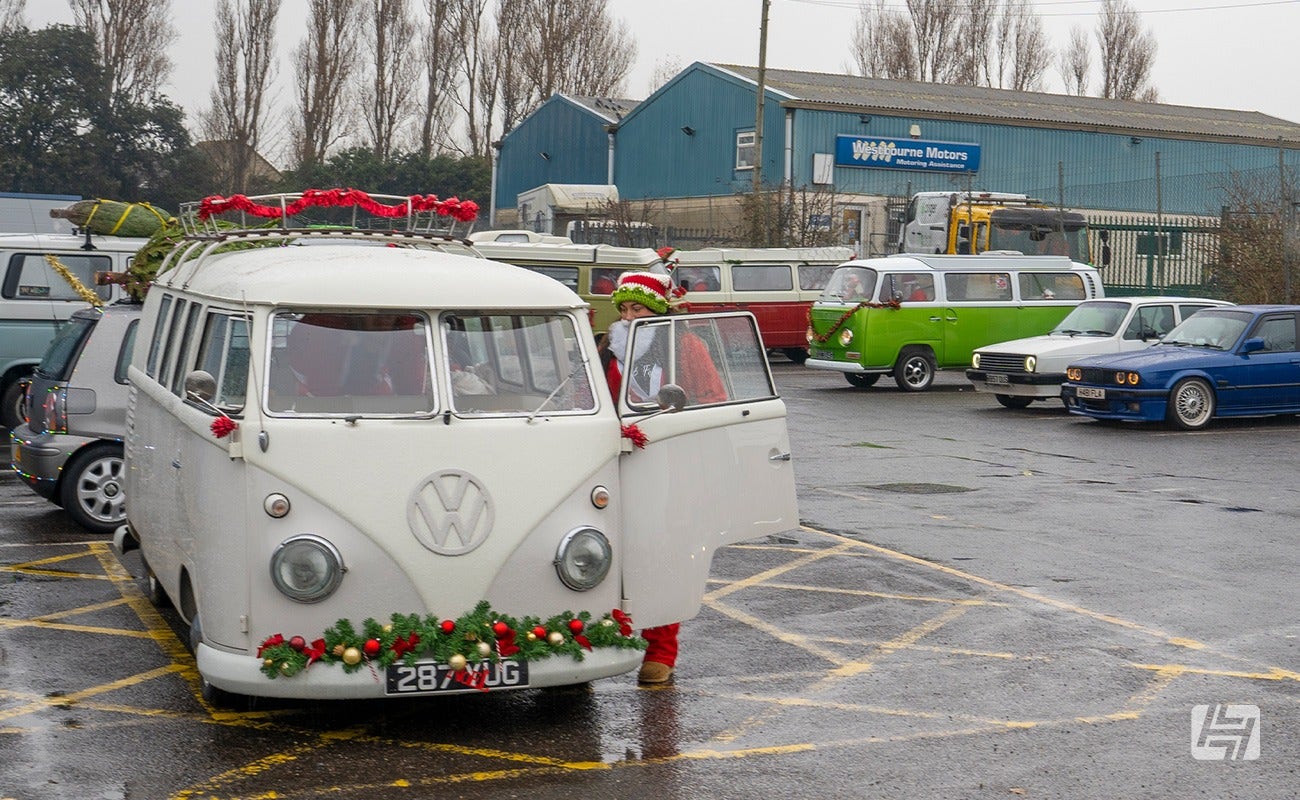 How much did we raise?
With the weather limiting participation a little we fell slightly short of the previous year's totals, but still raised a very useful £500 for The Children's Trust. With the Santa Suits paid for by the Heritage directors, all money collected on the day will go straight to the charity leisure team to help fund activities and equipment for the children to use. If you missed the event and would like to contribute, you still can. Click here for our specific Santa Cruise donation link.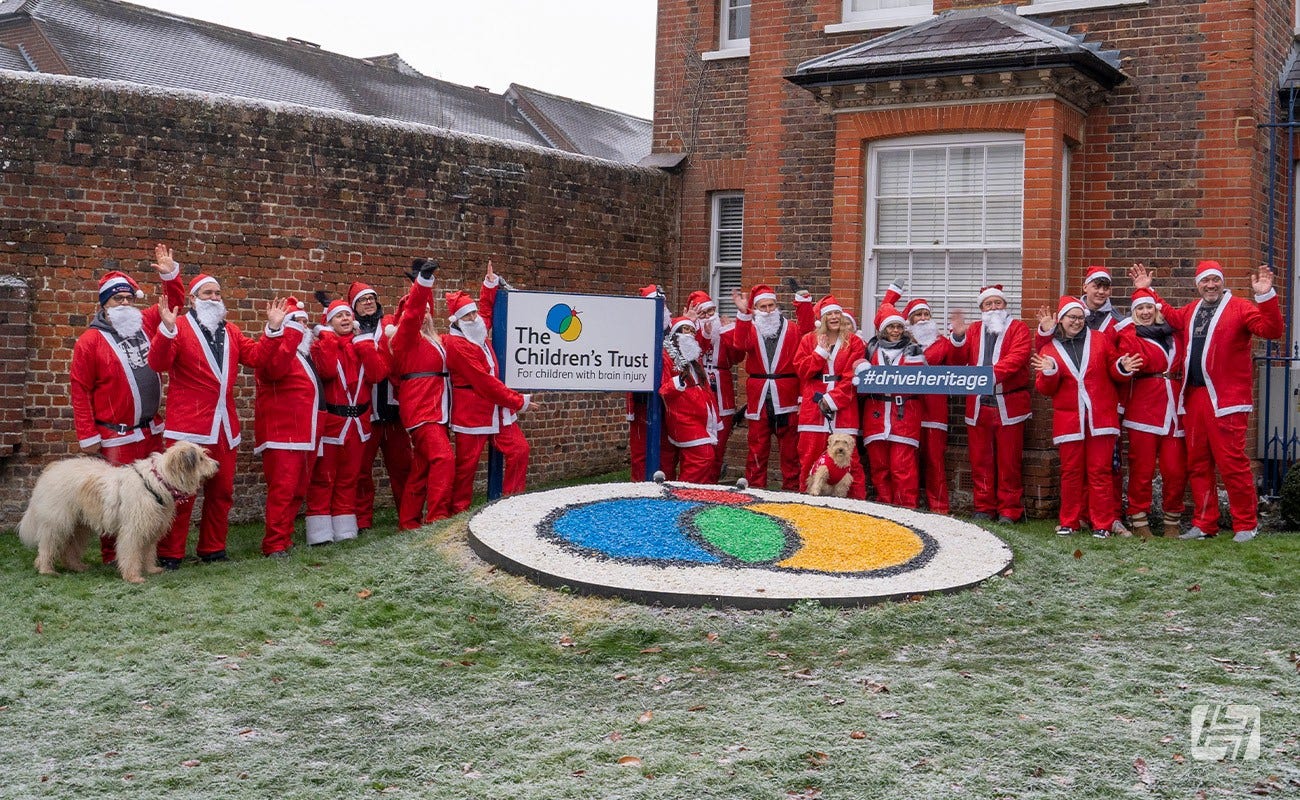 The joy we bring
Visiting Tadworth Court at Christmas is a joyous but hugely humbling experience. The children and their care staff have other car groups go and visit throughout the year, but we have become a festive tradition for them, and something they all look forward to. Witnessing the laughter and smiles on the faces of children and their around-the-clock carers leaves you feeling so very grateful for your own health and that of your loved ones.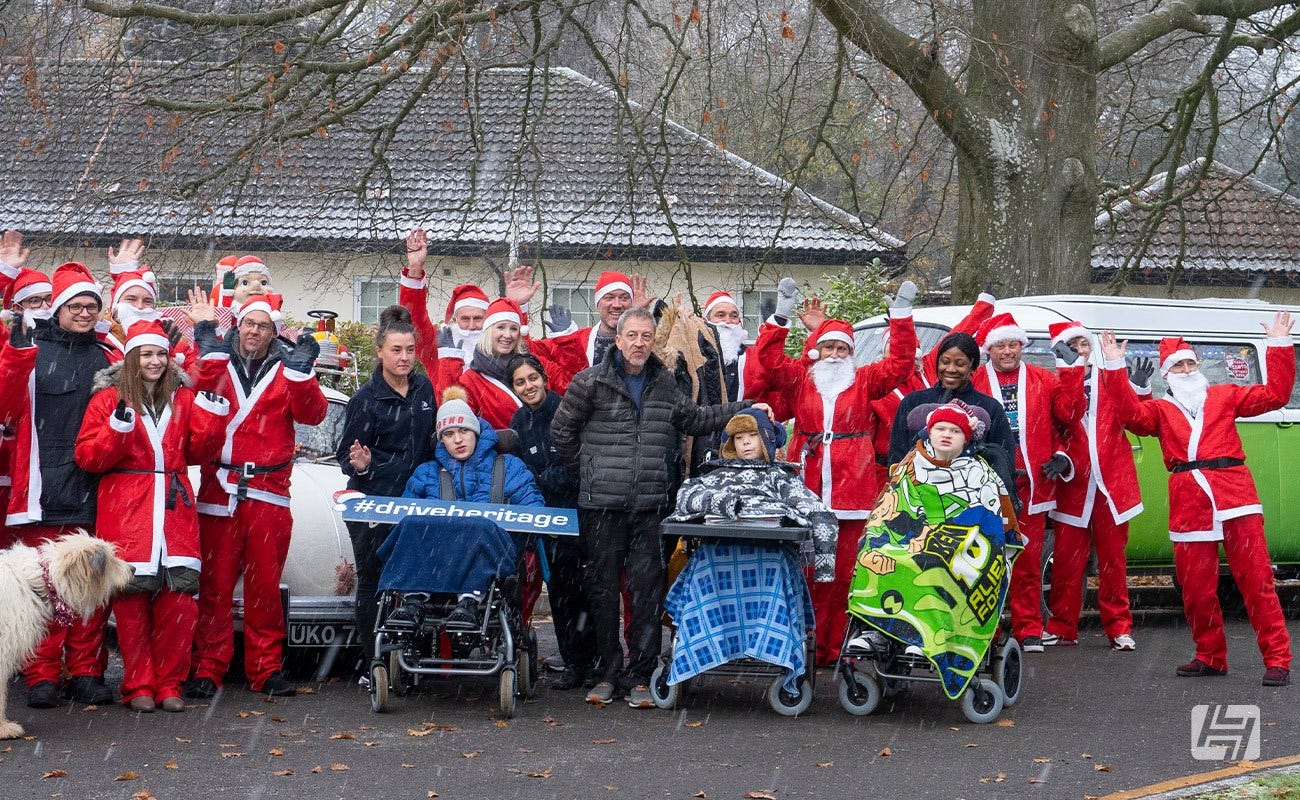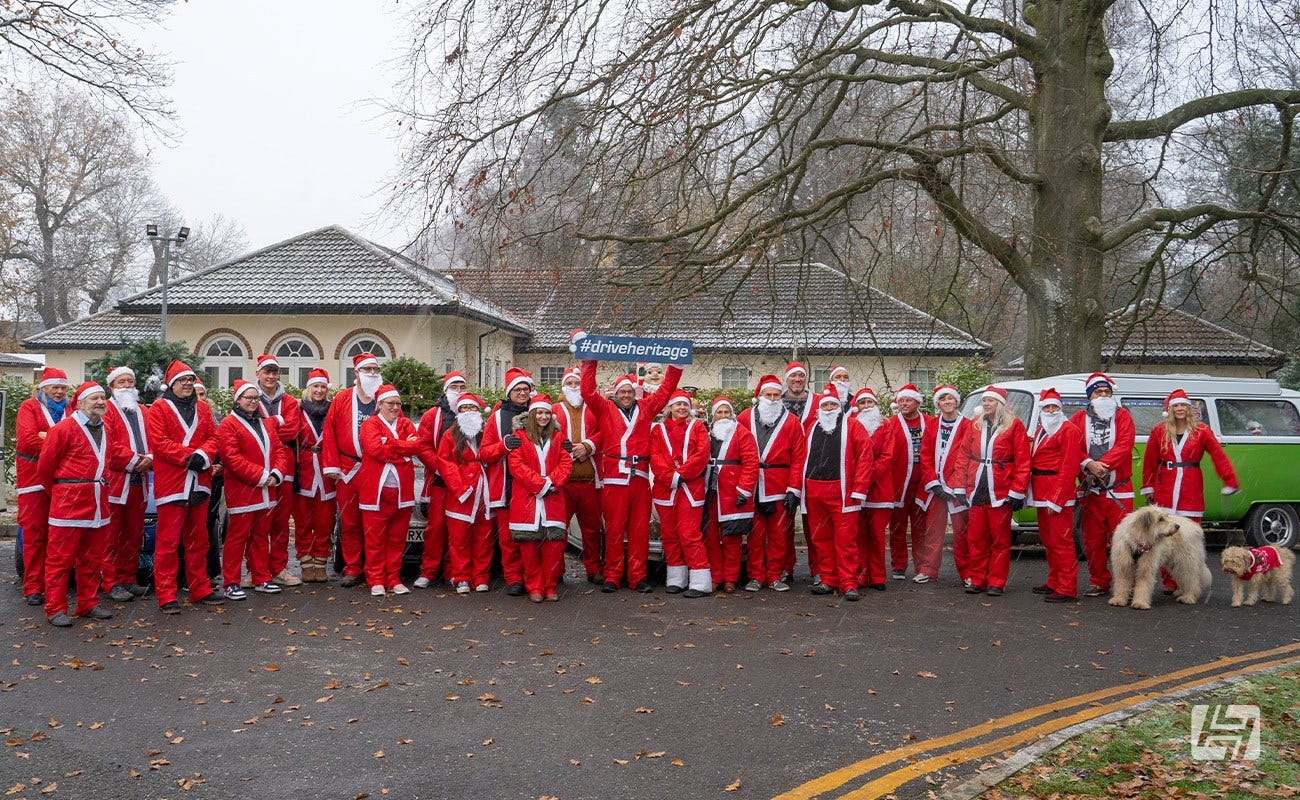 And so, that was the Heritage Parts Centre Santa Cruise of 2022. We spoke to quite a few people on the day about trying to replicate this, but in the Summer. If you fancy a slightly warmer fancy dress fundraiser then do let us know in the comments below. We'll keep you posted with what we come up with.
Andy