The Porsche 996 range was launched in 1997 and ran through to 2005, with the Stuttgart brand selling 175,262 vehicles during 8 years of production. The 996 is considered by many as the last analogue Porsche 911 and it is certainly the most cost-effective entry point for 911 ownership at the time of writing. Fancy a bit of the action? Read our Porsche 996 Buyers Guide now!
The first watercooled 911
Unveiled at the 1997 Frankfurt Motor Show the 996 drew plenty of attention on its debut. Visually, it retained the same swooping silhouette that has remained since the sixties. The front-half shared much in common with the 986 Boxster, which for some purists was an issue, but it was the inclusion of a water-cooled flat six that caused the most discomfort for the die-hard aircooled fans. For reference, the car in most of these photos is a 2004 Artic Silver Carrera 4S model.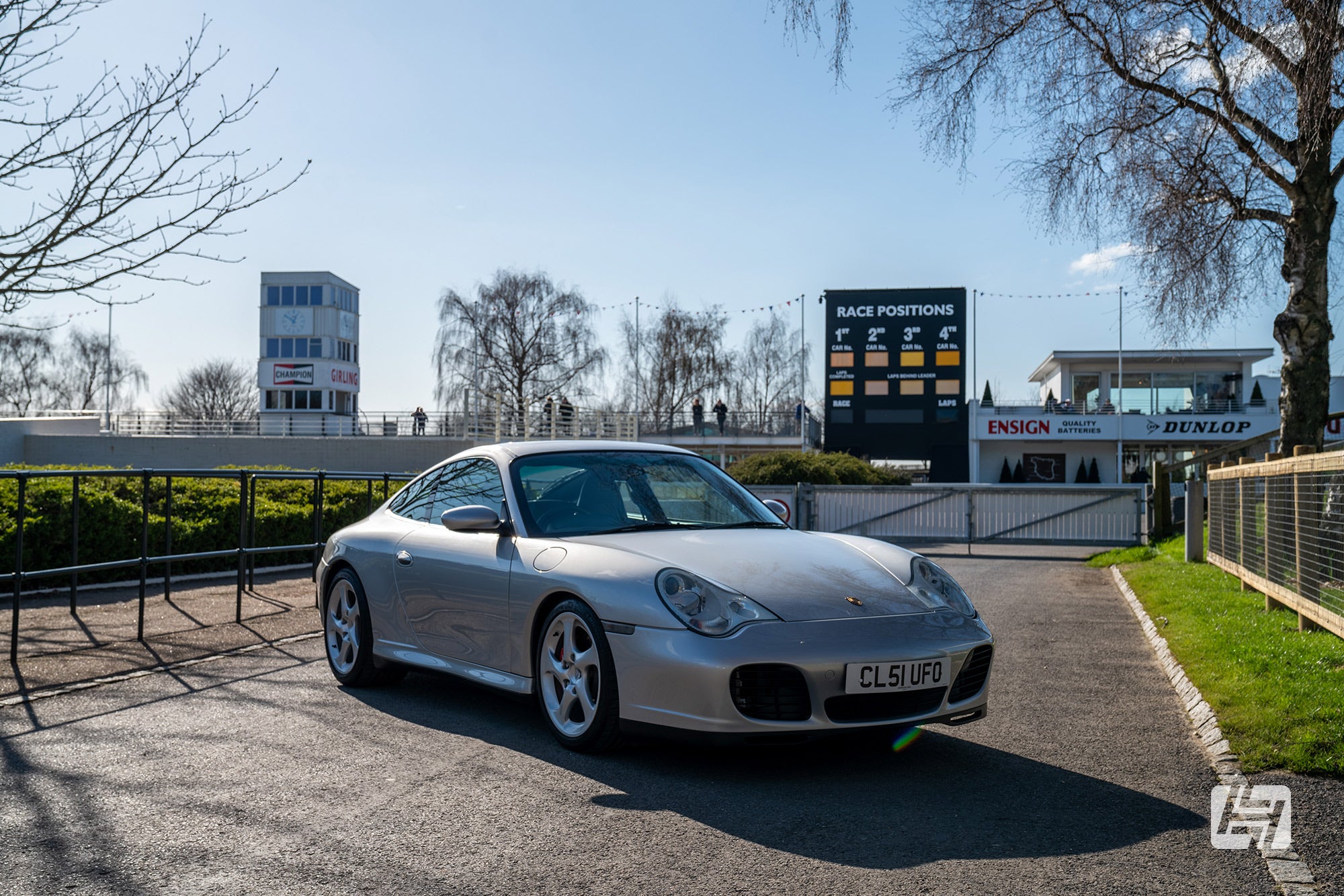 What was the first Porsche 996?
Back in the Autumn of 1997, the prospective sportscar shopper could drive away in a brand new Porsche 996 Carrera 2, in return for a cool £55,950. The controversial but capable 3.4 litre 300hp boxer engine was coupled to a six-speed manual or a five-speed Tiptronic transmission. 0-60mph took a shade over 5 seconds and a 174mph top speed was suggested by the statistics. With both Coupe and Cabriolet body types on offer, this was a car very much worthy of the 911 badge.
The Porsche 996 Carrera 4
From 1999, The Porsche 996 was available with the much loved Carrera 4 platform underneath it. The four-wheel-drive option proved a hit with safety-conscious customers boasting PSM (Porsche Stability Management) offering a combination of differential-braking and traction control, ideal for owners using their car all year round.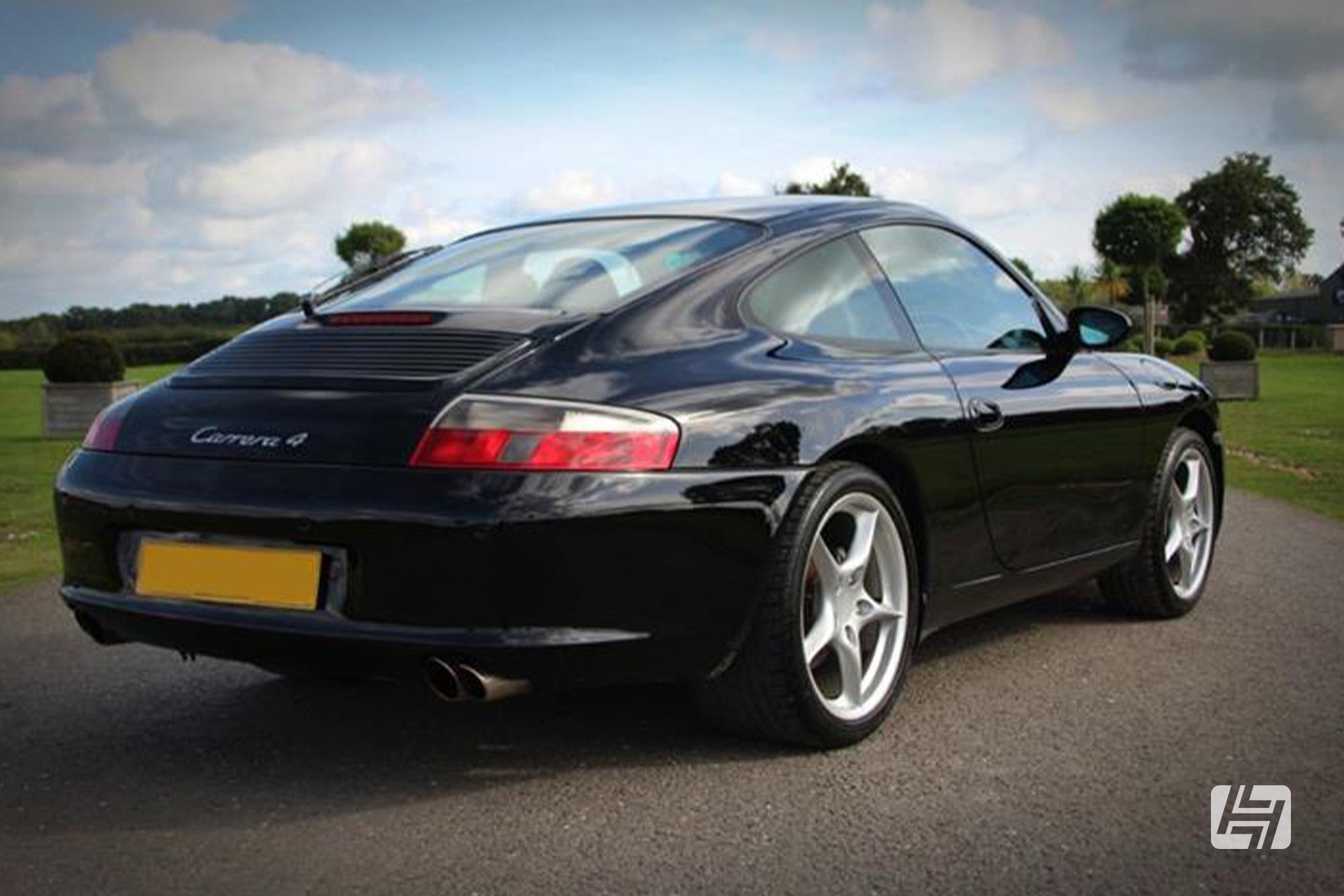 The Porsche 996 Carrera 4S
The Carrera 4S appeared in the dealerships for 2002 and featured 4 wheel drive, but with the Turbo-style wide-body, brakes and suspension, albeit powered by a standard 3.6-litre motor. This has become a very desirable model amongst collectors, for both looks and driving experience.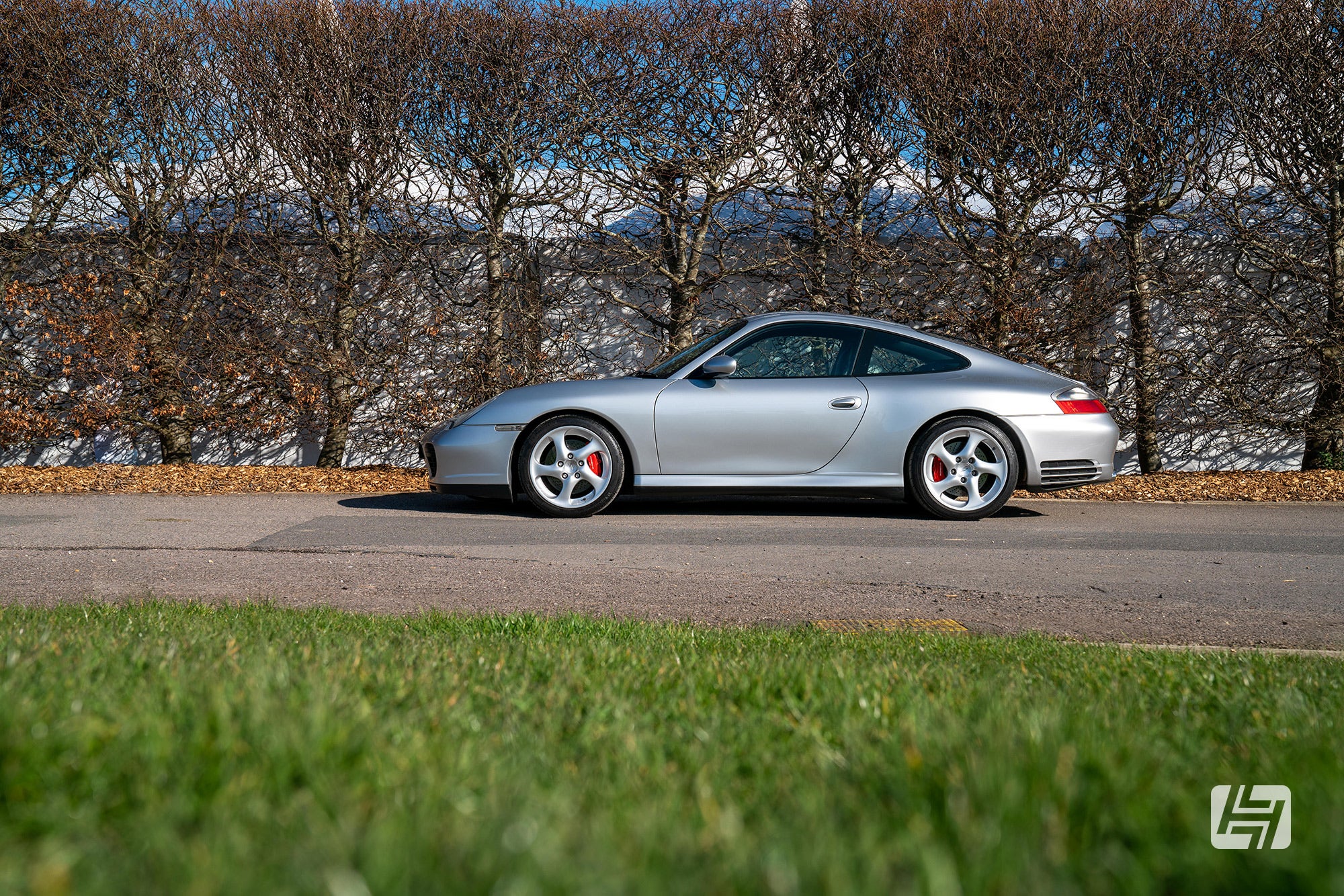 Porsche 996 Targa
Launched in 2002, and just like the Porsche 993 before it, the 996 Targa had a sliding glass sunroof rather than a lift-out roof panel. The other neat trick it had up its sleeve was an opening rear window, offering owners easy access to storage behind the seats. You can easily spot a Targa model side on, from the sharp point in the back corner of the rear side window.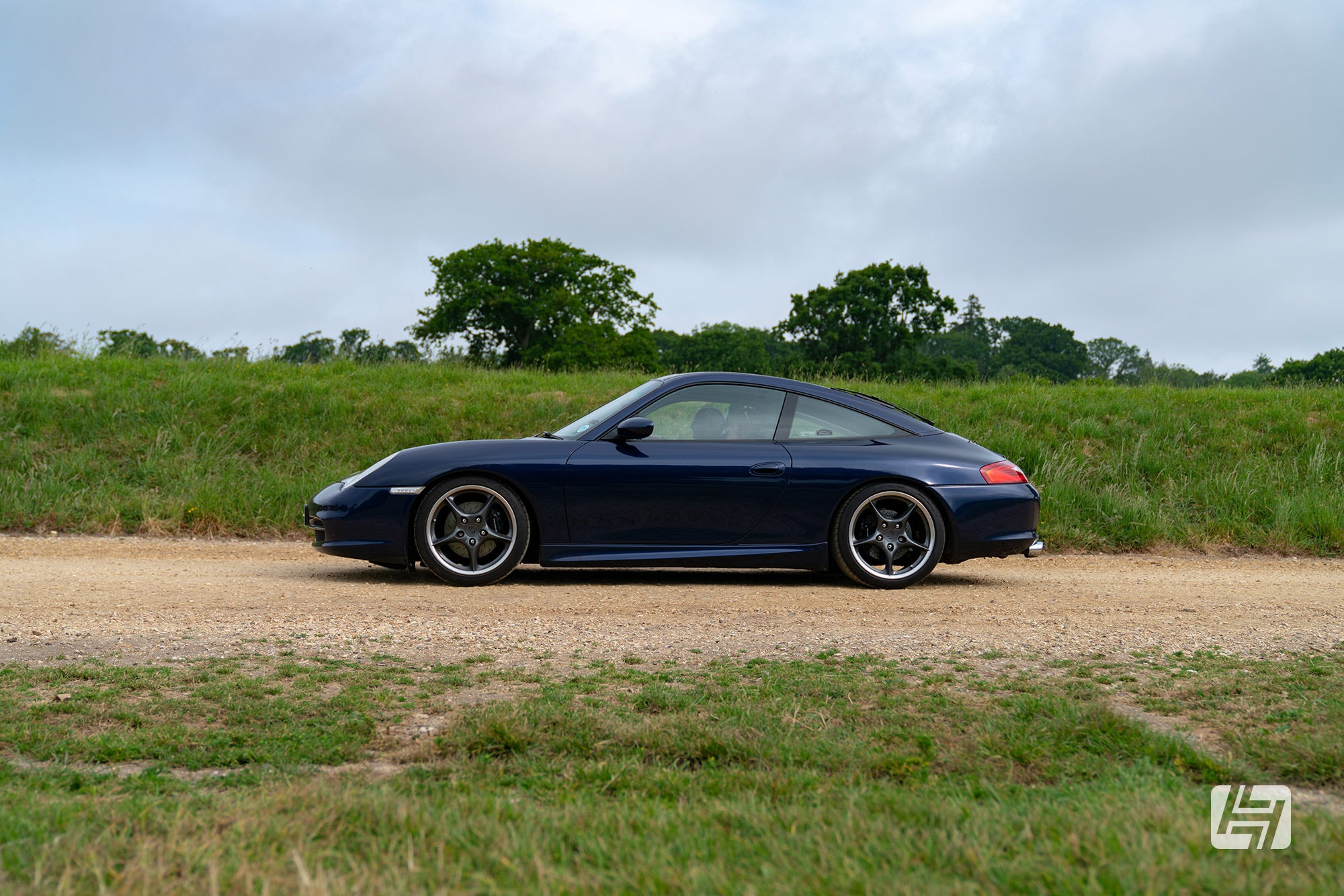 The Porsche 996 Turbo and friends...
As with previous incarnations of 911, a 996 Turbo option was available; the oldest being registered in September '99. The blown 3.6-litre engine pumped out 414 bhp and raced to 60mph in 4.3 seconds. For those who wanted to raise their pulse further the 'Widow Maker' GT2 version offered twin-turbo power with less weight and RWD; there's a good reason for its nickname! You can easily identify the Turbo model by the side scoops in front of the rear wheels.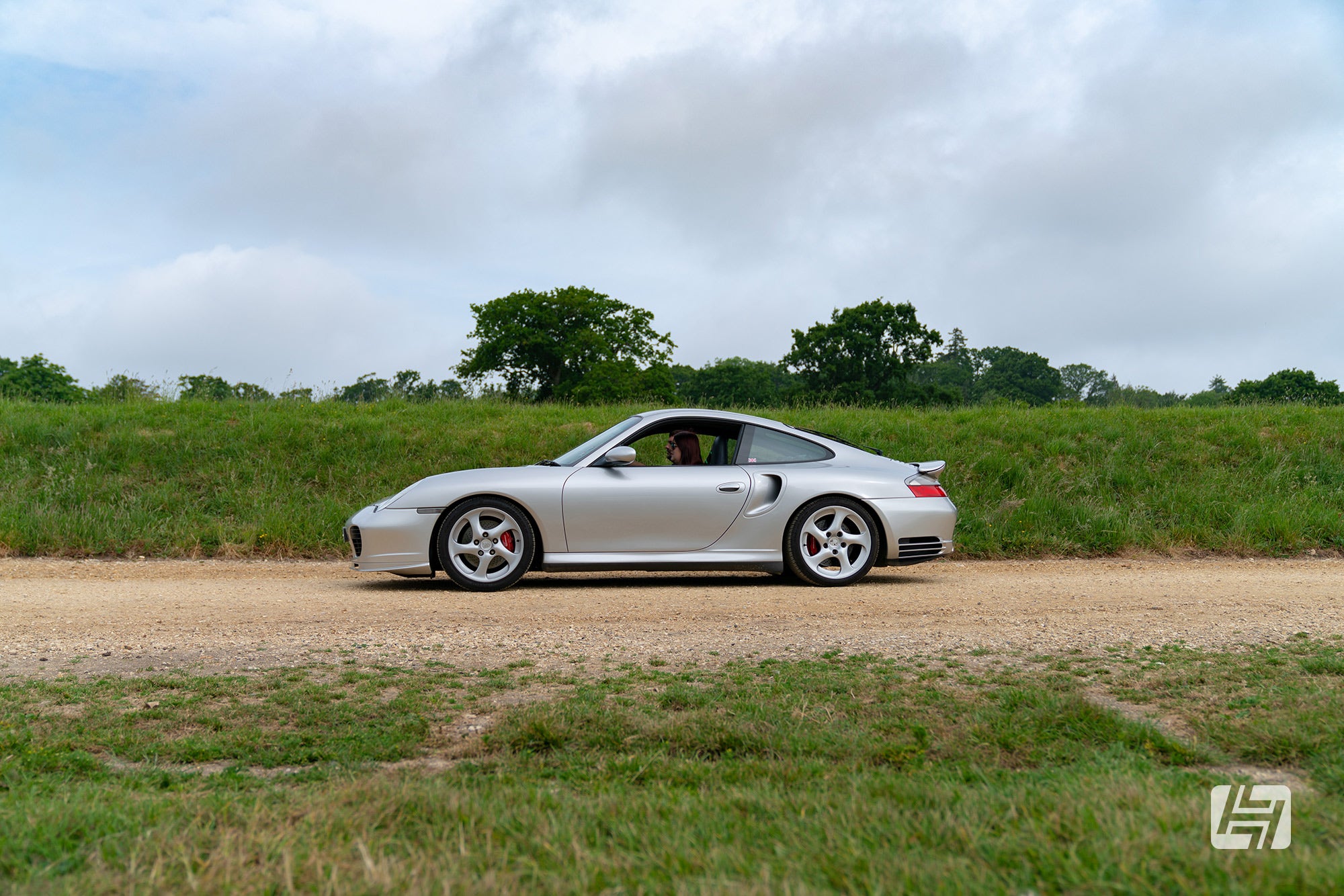 The Porsche 996 GT3 and GT3RS
Built around a narrow C2 body the brilliant GT3 arrived in 1999 and utilized the 3.6 Mezger engine, with stripped-down interior and track-focused suspension to offer the ultimate fast road/race version of the 996. Not resting on their laurels, the wild child GT3 RS turned up in 2003 and the second-generation GT3 with its facelifted front end in 2004. Incidentally, when tested, the RS lapped the Nürburgring 13 seconds faster than GT3 and 4 seconds quicker than the GT2. Less than 700 RS models were made in 2003/2004, and only 140 of those RHD; they are easy to spot with their distinctive white with red or white with a blue colour scheme.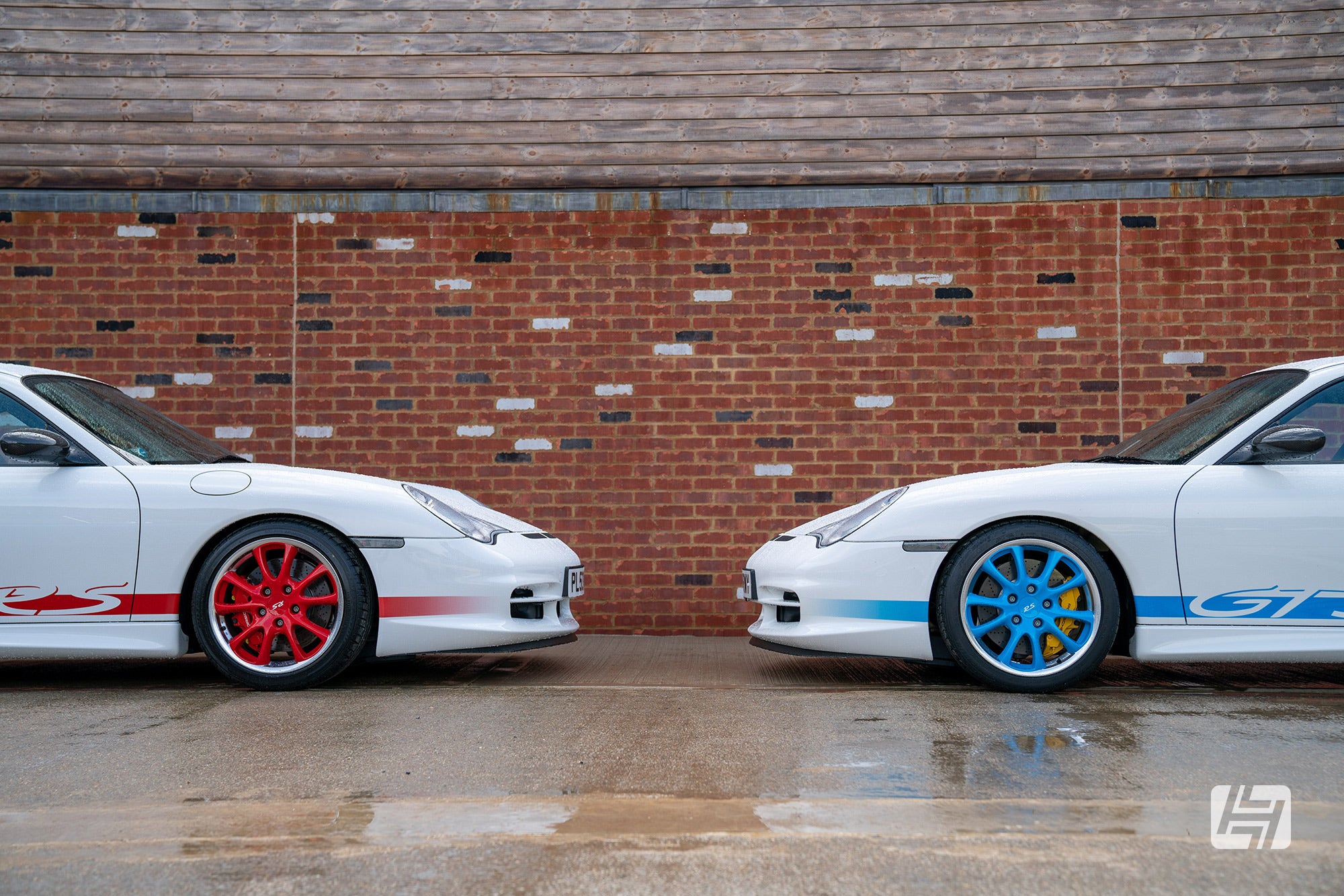 Finding the right Porsche 996 for you
The 996 was one of Porsche's most popular models making for a very healthy second-hand market today. Some specialist dealers still offer low mileage examples on their forecourt too, if you prefer dealing with a professional establishment. A well-maintained car with a good service record can prove to be a very reliable and, dare we say it, a wise investment. A poorly maintained car with little or no history could be the proverbial can of worms. If you are looking for your first Porsche 996 and don't want a nasty surprise we'd suggest avoiding the bargains; an unforeseen engine rebuild could see you having to cough up most of the asking price to fix it.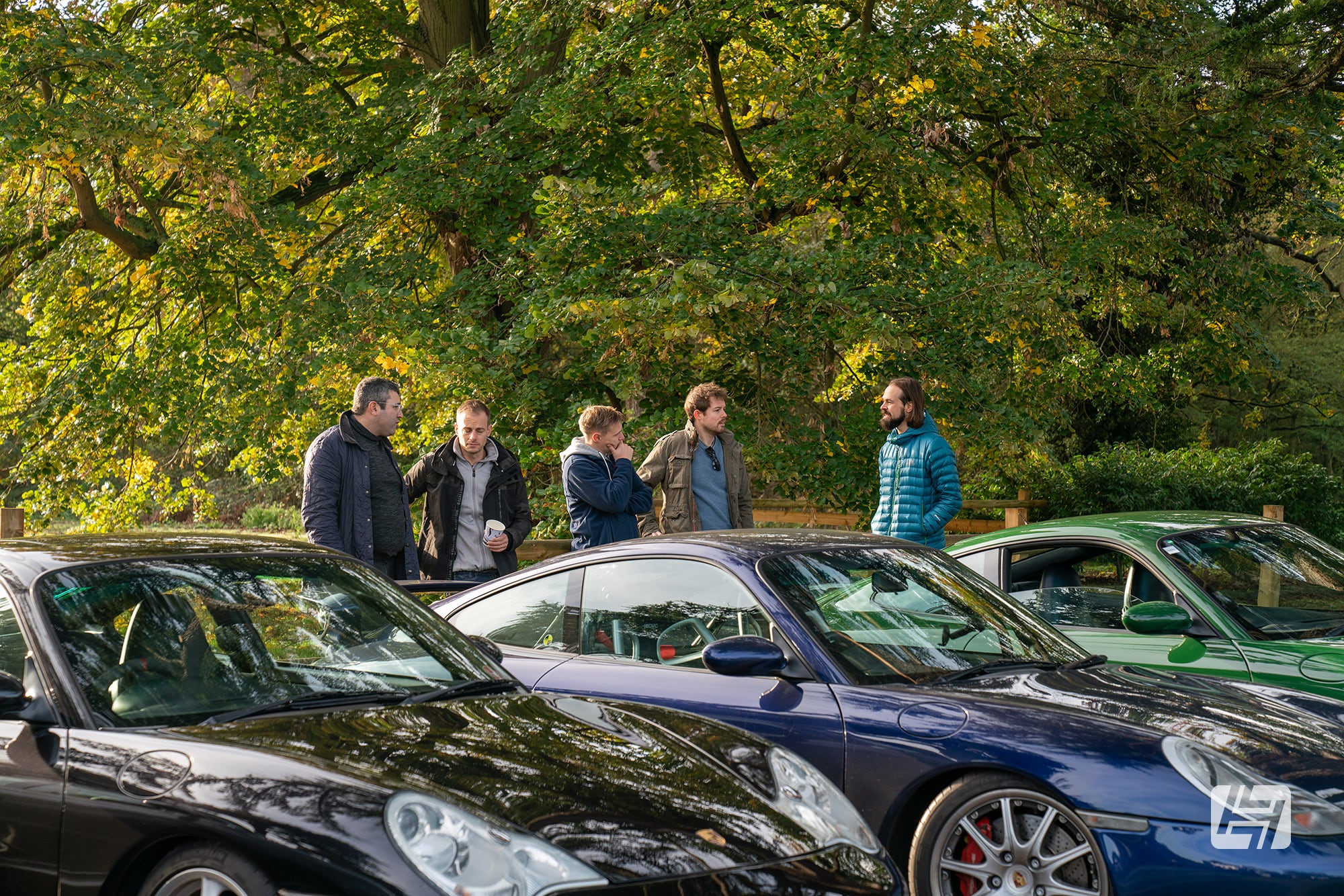 The importance of Porsche 996 Service History
The service history of any vehicle reveals a lot about an owner, and also the vehicles past. The most recent service sheet will show the work carried out but importantly is likely to make suggestions as to what the future holds. If the current custodian has decided to bail on a forthcoming big bill, you can use this as a bargaining chip to get a better price. Likewise, if all the jobs have been addressed and invoices are filed neatly in a folder, you are probably onto a winner.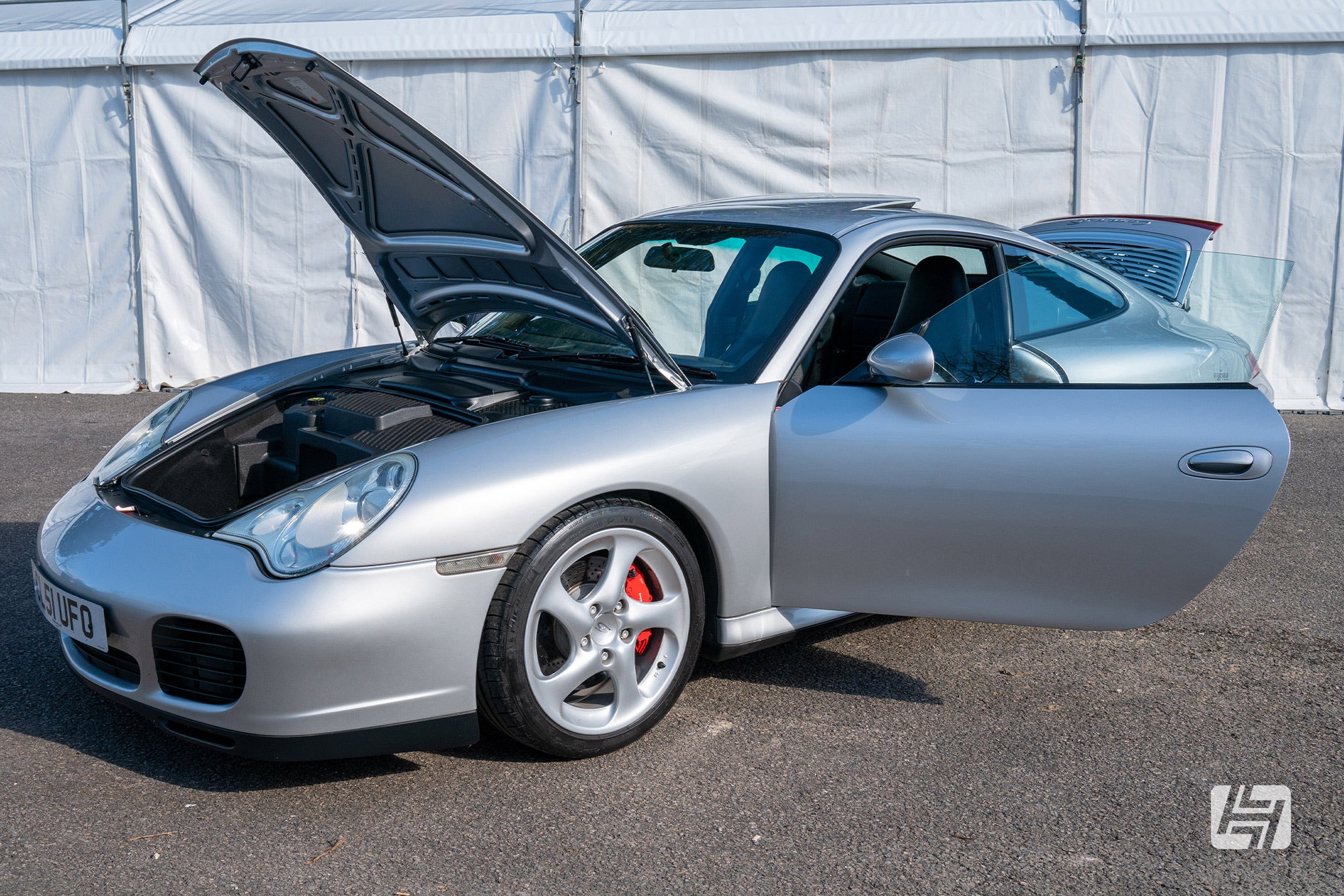 Buying a high mileage Porsche 996
The Porsche 996 has a great reputation for reliability and many have clocked up the miles as dependable daily drivers. There's nothing necessarily wrong with that if the car has been regularly serviced and well-maintained. Sure, it may have a few stone chips, but if it has led an easy life in the fast lane it will have plenty more still to give. When considering a high mileage vehicle the service history should ideally demonstrate the use of a specialist workshop or at least evidence top-quality Porsche 996 parts fitted on schedule. If on the other hand, it rattles like a bag of spanners and looks like an animal has attacked the leather you'll want to walk quickly away.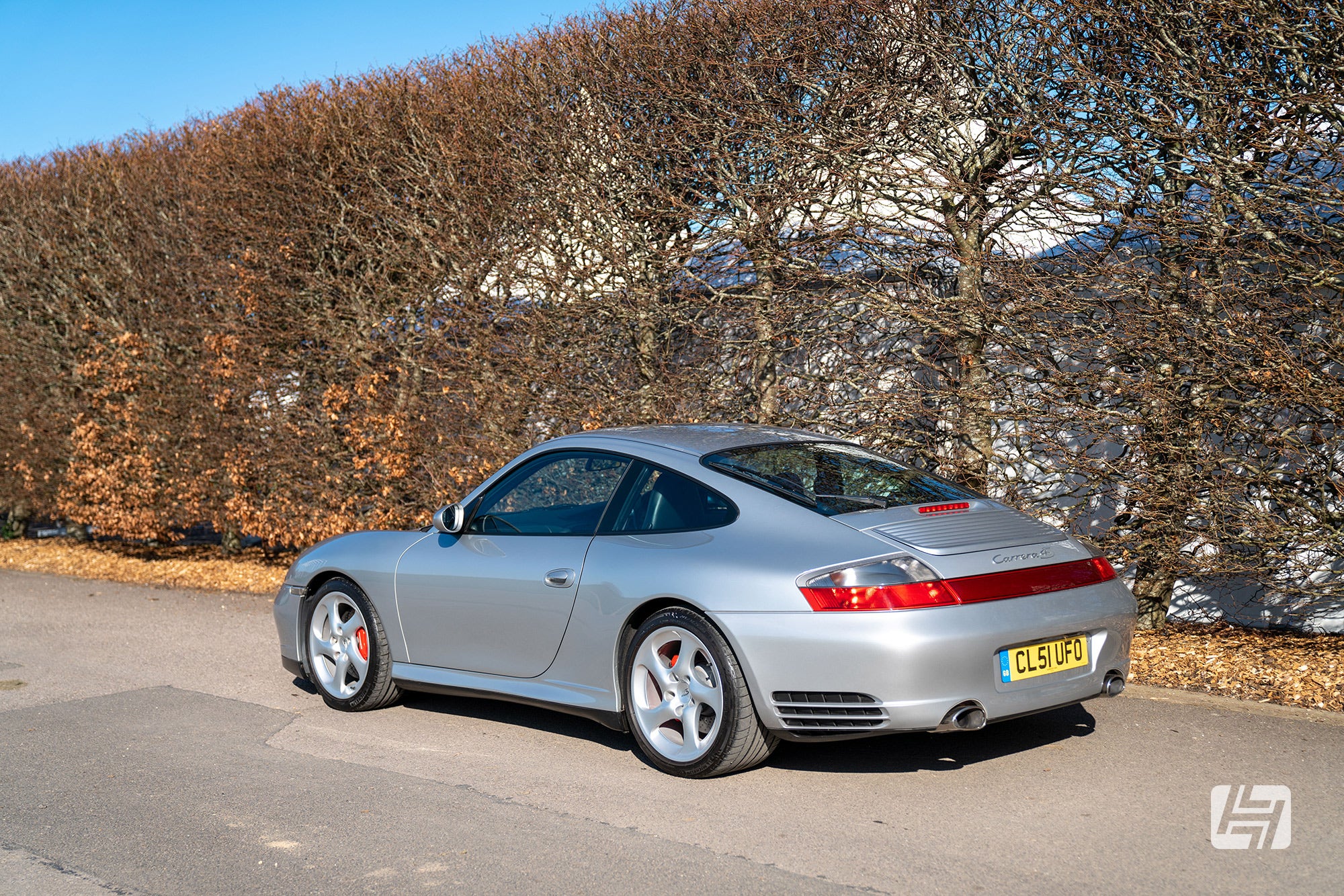 Should I search for a low mileage Porsche 996?
We all dream of finding a low mileage car that has been coveted, garaged and only ever driven on dry days but you need to ask the right questions to assess exactly what kind of life the car has led. Some cars have relatively low mileage because they are a weekend or second car…Other examples may only do a few hundred miles a month, but spend their weekends riding red and white curbs and spinning into gravel traps! The point we're making is that odometer-readings can be deceiving… Quiz the seller on the previous owners; see what they can tell you and check that it matches with the receipts and invoices on offer.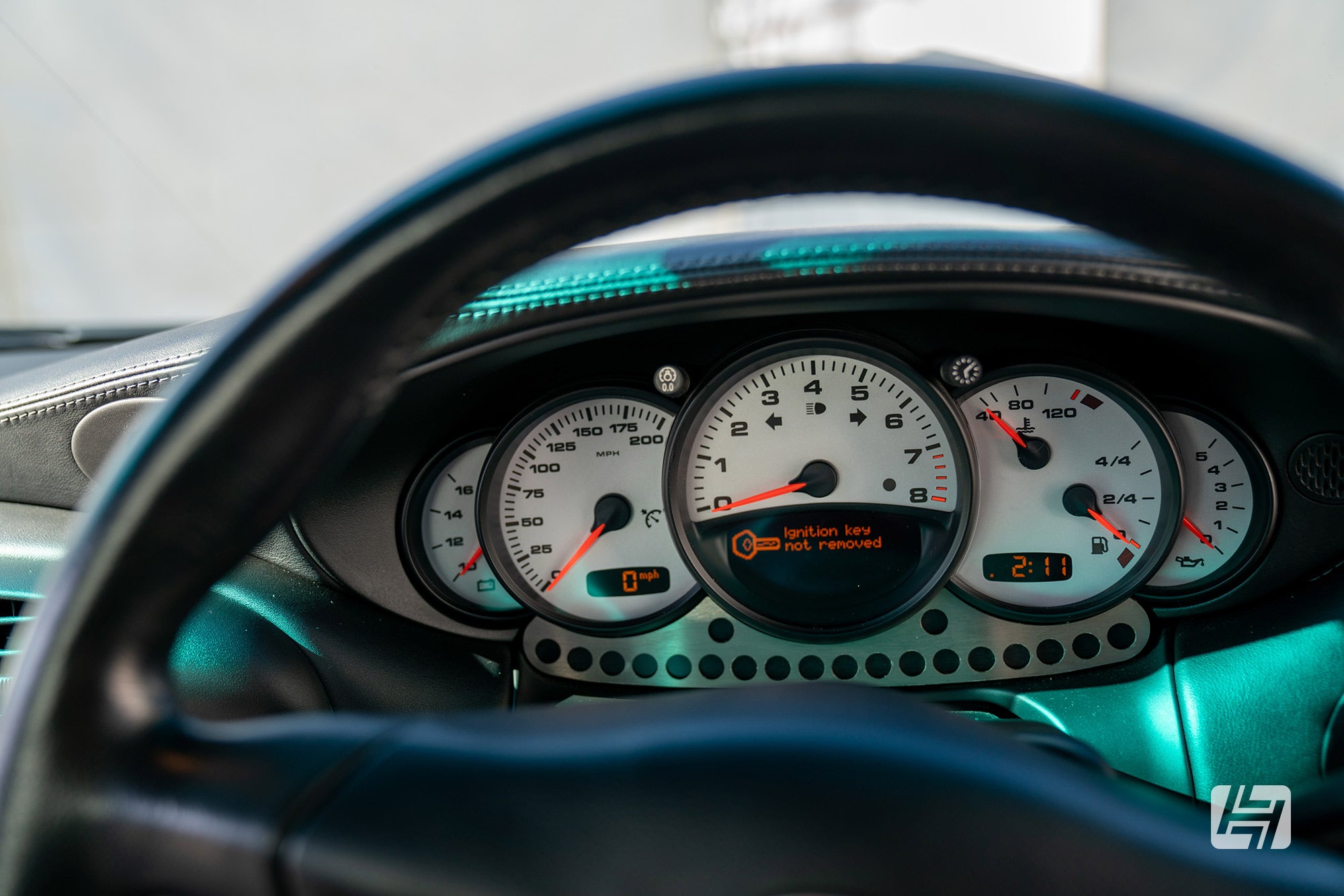 What are the common Porsche 996 Engine Problems?
The main issue with the early Porsche 996 engines was cracking in the walls of the liners, which resulted in water leaks. Experts suggest only around 5% of cars suffered from cracked liners or rear/intermediate oil seal issues, and almost all occurred on the earlier models. Of the unlucky 5%, those that were likely to suffer liner-failure will either have done so already or have been treated to a pre-emptive repair. The fix is to machine out the old liner sections and fit new, tougher liners in their place. As it sounds, this is an expensive repair which would usually result in a full rebuild. When inspecting a car check for coolant loss, over-heating and water in the oil, as you might for any 996 head gasket related leak. If you find a car that is running hot or losing a lot of fluid, we'd suggest walking away and picking another to spend your pennies on.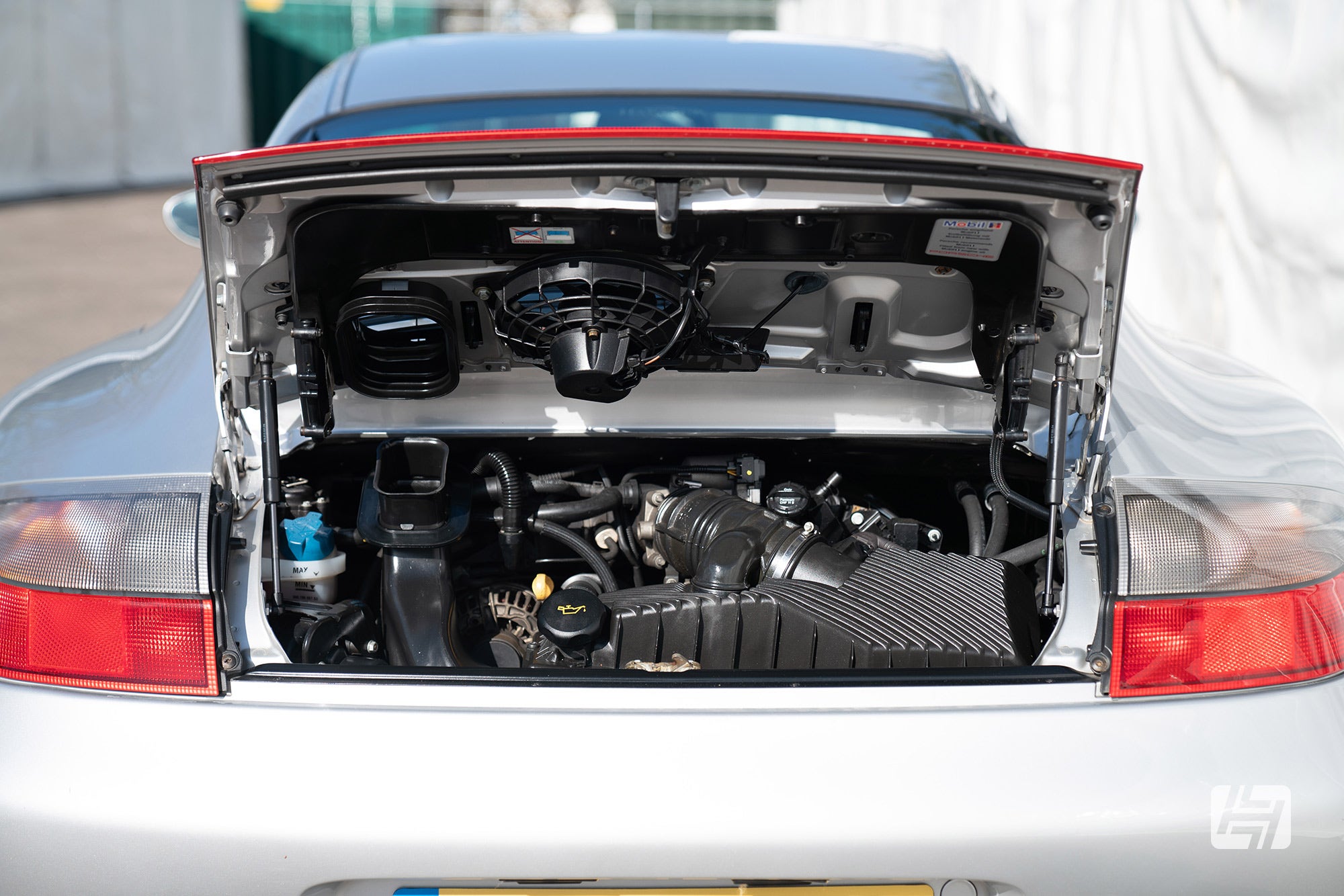 Porsche 996 Oil Leaks and failed IMS bearings
The Rear Main Seal (RMS) is a common culprit for oil leaks on the Porsche 996. This results in oil dripping from the point at which the engine meets the transmission. Replacement of the RMS is usually coupled with the fitment of a fresh Porsche 996 clutch as it involves taking the engine out. We can't stress enough that the seal must be correctly aligned using a specific Porsche tool otherwise the leaks will return shortly afterwards. The other engine issue is that of intermediate bearing failure, which can lead to failure of the intermediate shaft itself. The IMS drives the double-overhead camshaft on each bank of cylinders. The shaft is crank driven, but sadly misses out on engine lubrication and so only has a finite lifespan with its internal grease supply. The small mounting stud inside it fails which leads to excessive loads on the bearing resulting in terminal failure. The first signs of trouble are a rattling sound from the engine and cam drive when starting the engine from cold and often on deceleration when driving. This issue sadly isn't a 'leave it until the next major service' job, as a bearing failure can result in the cam chain jumping off, proving catastrophic for your engine. Porsche eventually changed the design with a toothed chain and a larger bearing, but this sadly cannot be retro-fitted to earlier engines. Other tell-tale signs include an oil leak (which can easily be confused with an RMS leak), so check carefully if you spot oil underneath the engine. It is worth noting that the Mezger engines as found in the GT3 and Turbo cars don't tend to suffer from this issue.
What are the Porsche 996 Transmission and Clutch problems?
The 6-speed manual is a treat to use with a firm and direct shifting action complemented by a comfortable clutch pedal, making it easy to drive daily. Should the clutch feel heavy or slip underload consider it as a sign that the clutch is worn, which would leave you short of £1000 in workshop fees unless you tackle it yourself. Early cars suffered some issues with broken gear selector cables, but most affected vehicles should have been fixed under warranty by now.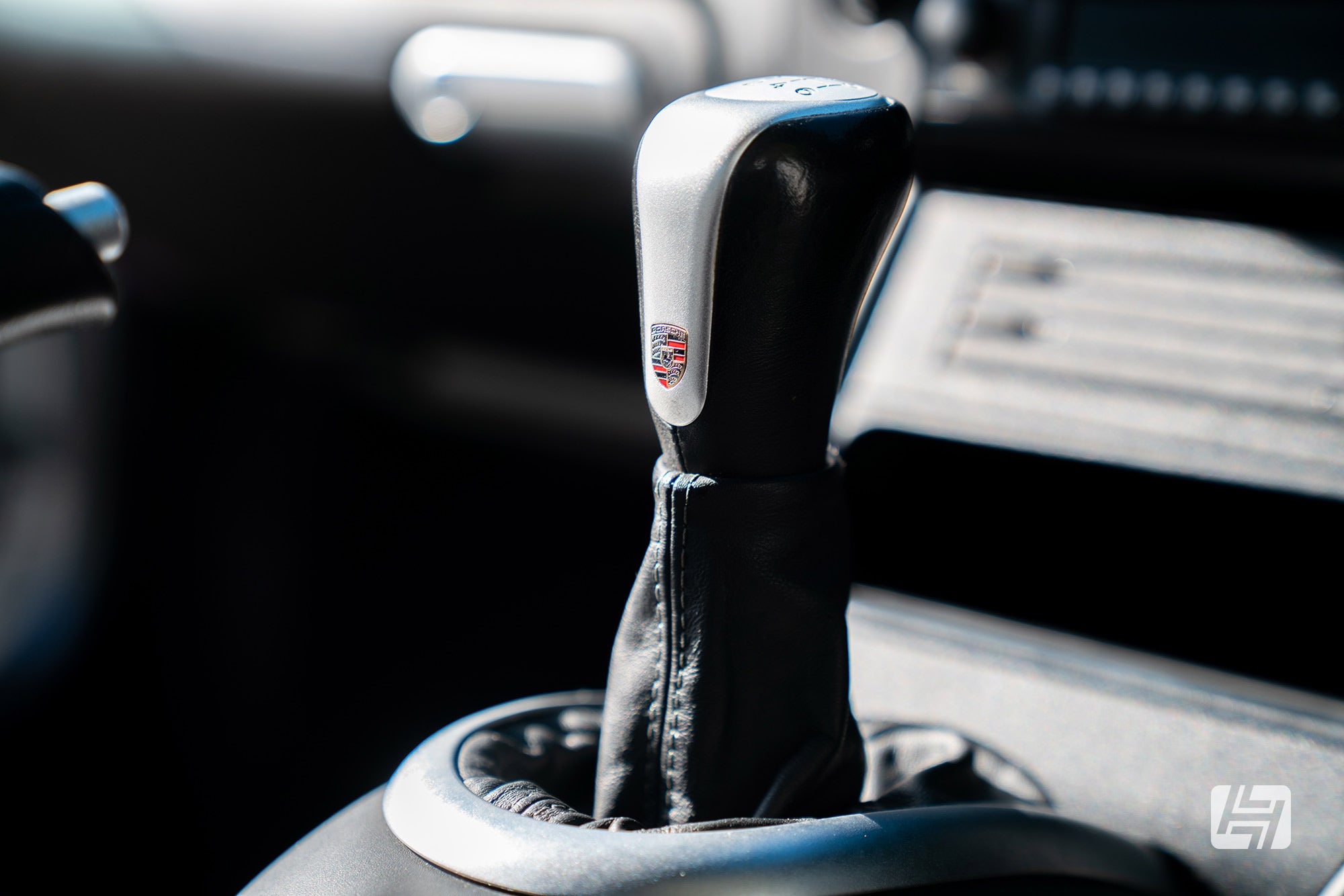 The Tiptronic gearbox in the 996 is a pleasure to use and incredibly reliable too. The only issue that seems to crop up is that of corroded transmission cooling pipes, but these are not too difficult to replace. When you test drive a Tiptronic vehicle, make sure it shifts through all five gears properly and that the kick down operates when you push the pedal hard.
Things to check on Porsche 996 Suspension, Brakes and Wheels
With the correct service schedule adhered to you shouldn't experience any knocks or bangs on your Porsche 996 test drive. Creaking noises are typically due to worn 996 lower track control arms (sometimes called Coffin Arms) that whilst should be replaced every 3-4 years, rarely are! Fortunately, the most common replacement 996 suspension parts, such as track control arms, lower wishbone arms, anti-roll bar links etc. are surprisingly affordable. Do however allow for the cost of a professional 4 wheel alignment when pricing up any potential suspension repairs; something more specialist and less Fast-Fit would be advised on a cherished car such as the Porsche 996.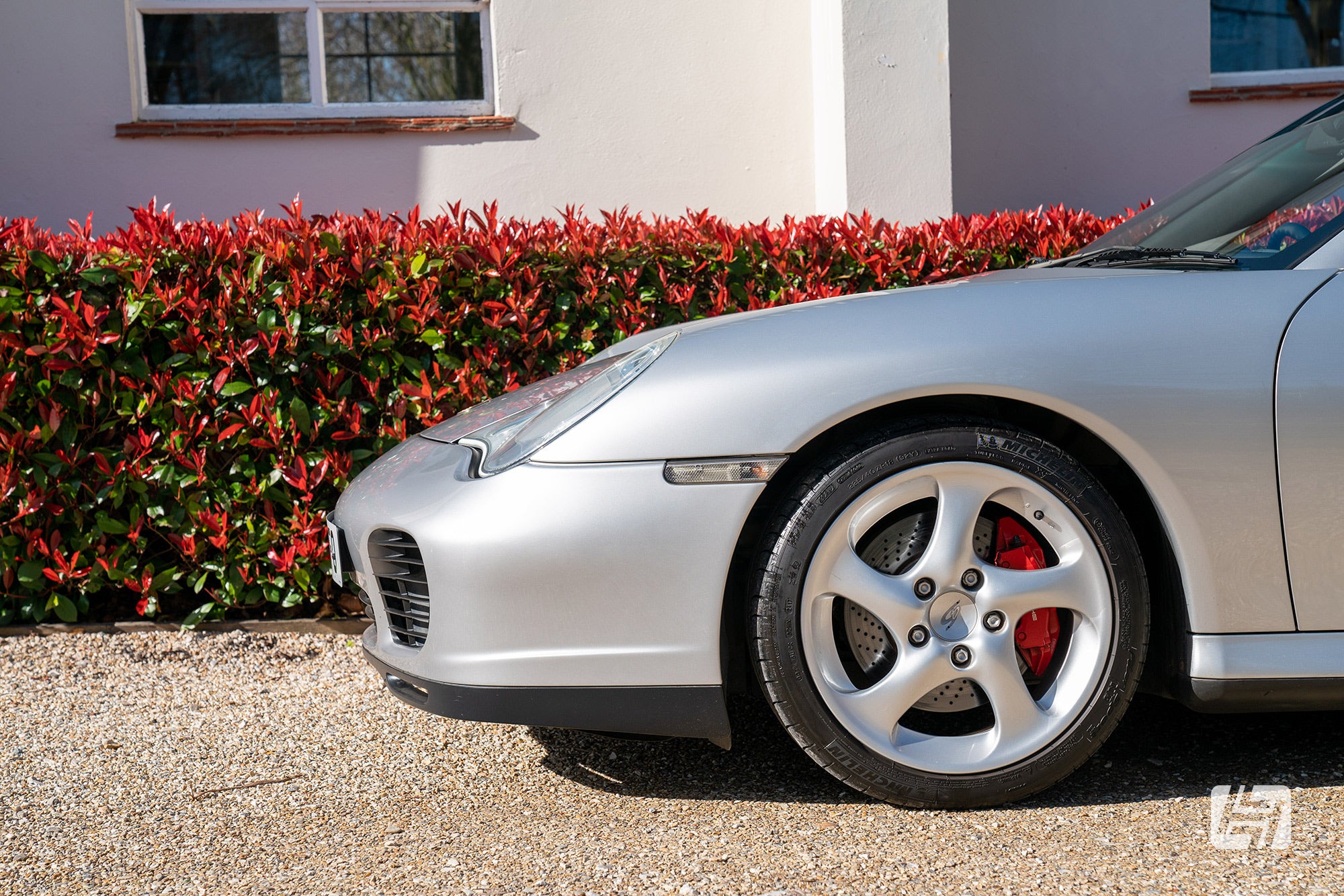 17-inch alloy wheels were standard equipment on the 996 Carrera, although many owners chose the factory option 18-inch alloys from new. The condition of the wheels and tyres is important to consider; scuffed wheels and worn or mismatched tyres should set alarm bells ringing. Along with checking each corner for a decent tread or nasty cracks, look for the N rating, stamped on the sidewall. It is possible replacement rubber that is not speed rated has been fitted, in a bid to save a few quid. Far more likely on a bargain 996 in the free ads than a Turbo on a forecourt. Porsche 996 brakes can and do rust. A well-maintained car should be no problem, but if it's a rarely used weekend ride, check that the calipers operate freely and that the 996 handbrake shoes don't freeze on. Check the discs for serious grooves and rust and that the pads have some meat left on the bone. The car should pull up straight and feel positive when you stamp on the middle pedal.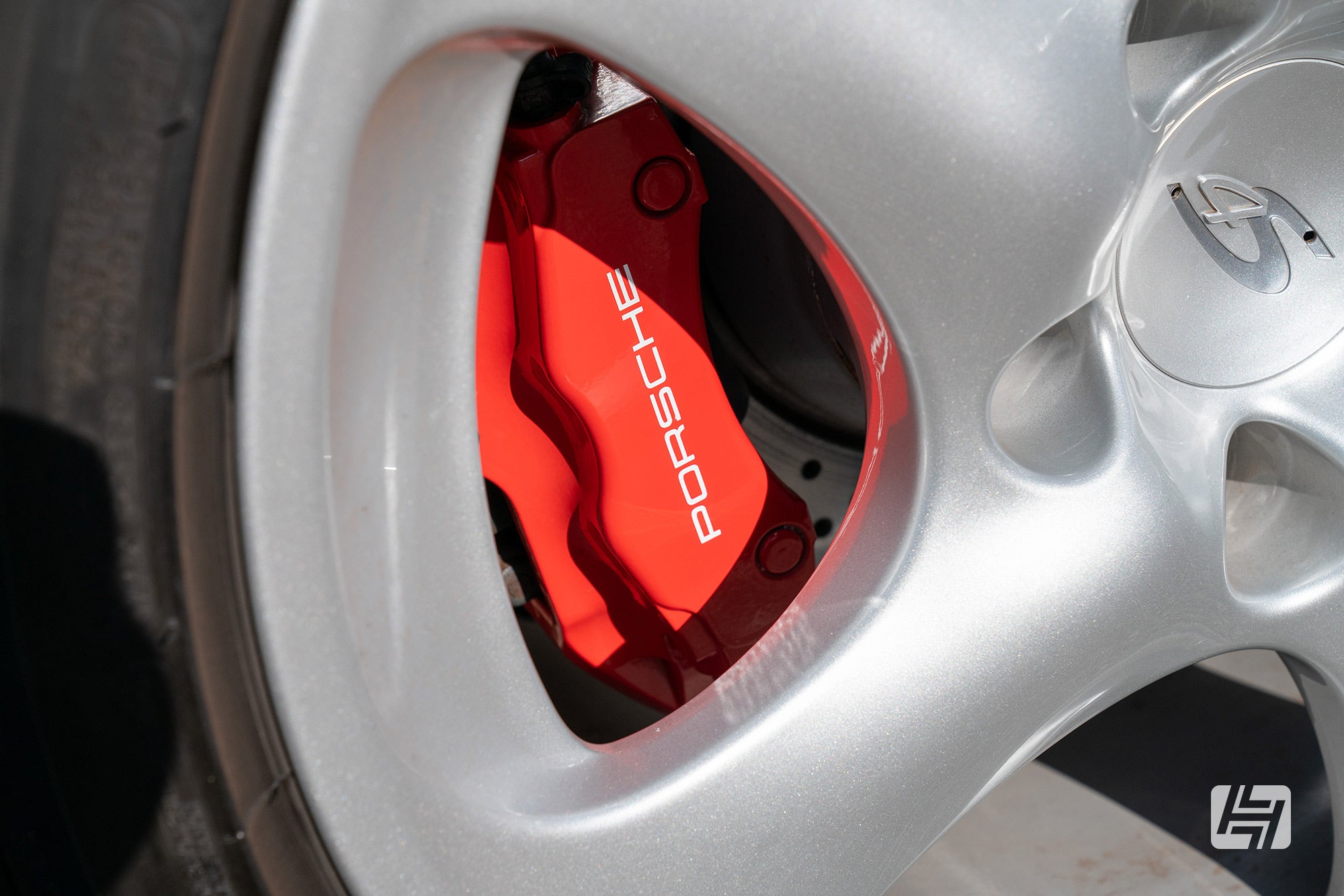 Porsche 996 Bodywork, what should I check for?
The 996 came with a 10-year anti-rust warranty and tends not to suffer from any major rust issues. Pre-2000 cars are known to corrode around the door latches on the B pillar due to a lack of rear arch liners. Exhaust carrier brackets and chassis studs are also prone to catching corrosion, given their position on the car. GT cars didn't come with Waxoyl from the factory so take additional precaution before purchasing, especially with increased asking prices over their Carrera counterparts. Check for damage to the floors which might suggest previous accident damage. If you don't opt for an HPI report, at least check the documentation for any signs of insurance payout or repair work in a past life.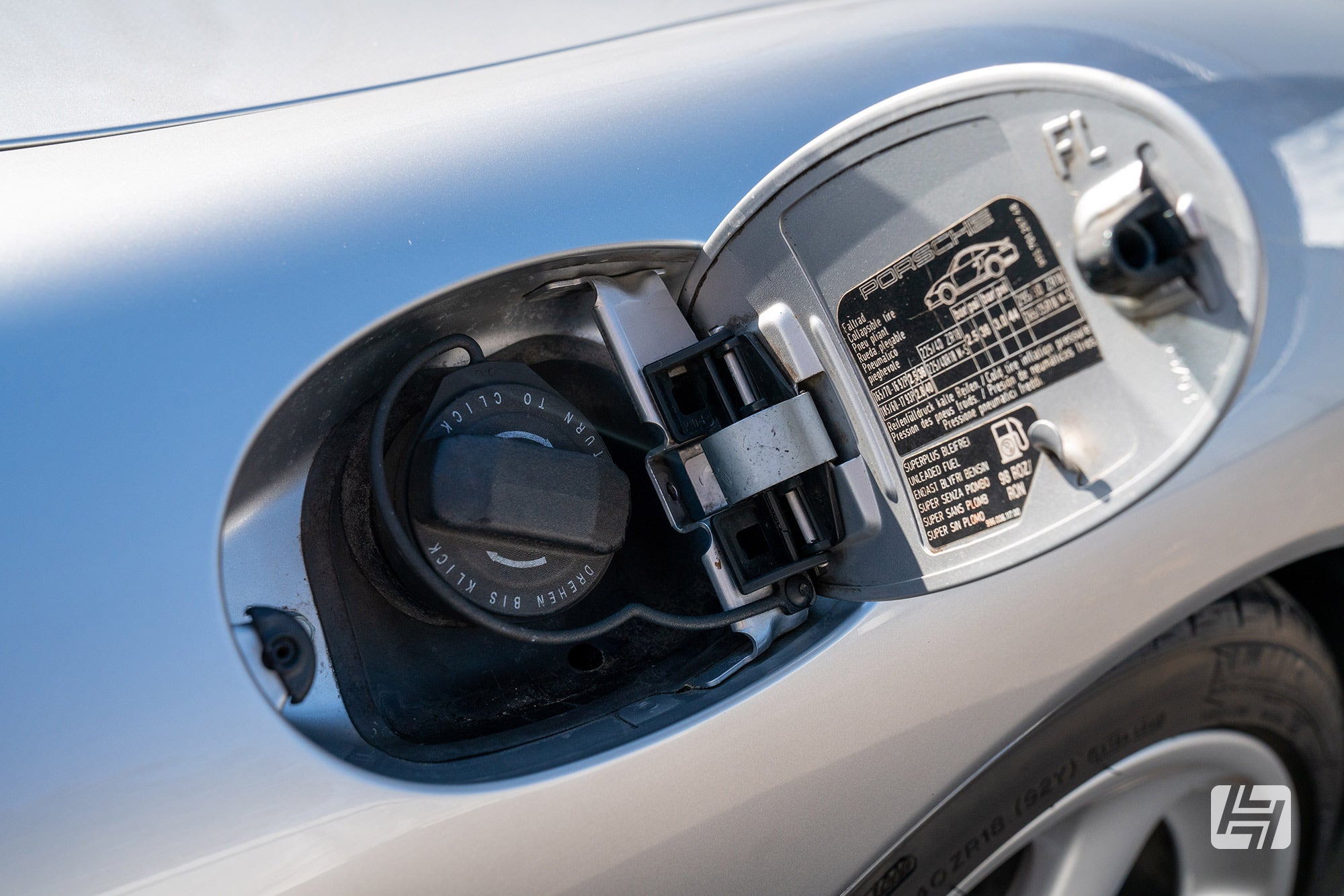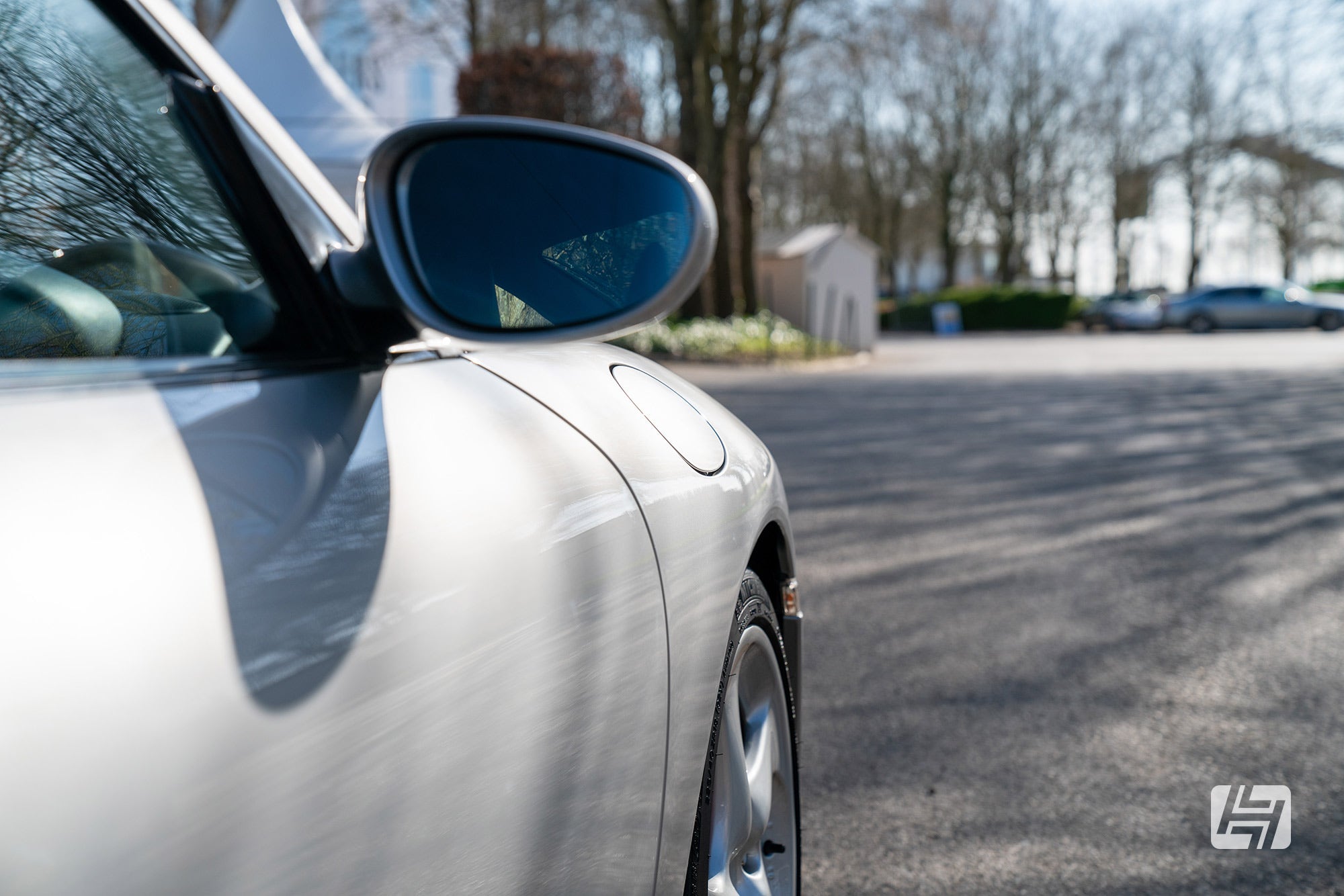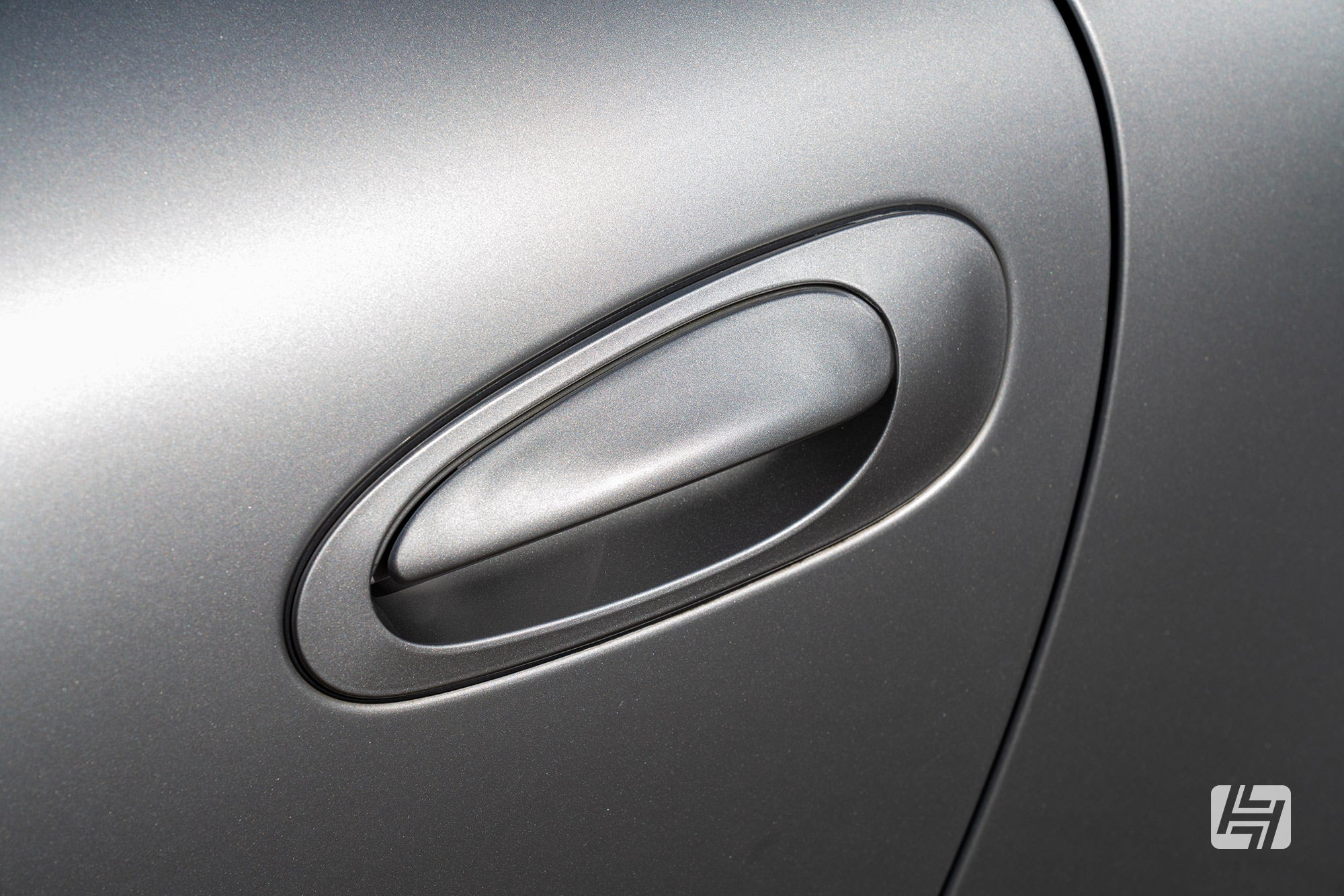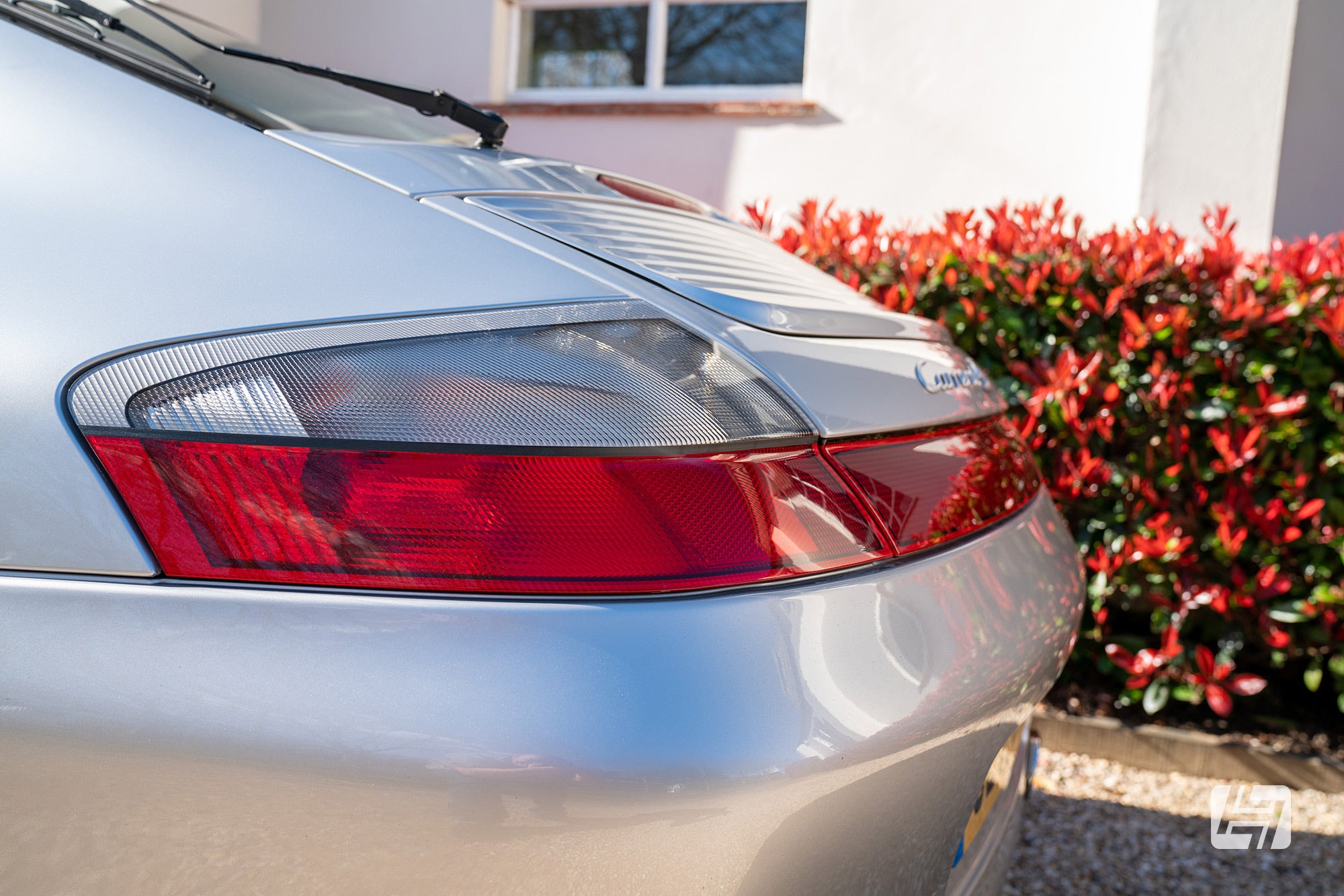 Check for Porsche 996 accident damage
Look for colour variations and signs of overspray beneath the wheel arches and in the door shuts when inspecting a potential purchase. Remedial bumper/bonnet paintwork is commonplace by a caring owner keen to keep their car looking pristine, but do pull back the front carpet and inspect the bonnet and door shut lines to make sure that front-end paint is due to nothing more serious. On the subject of stone chips, be sure to check the headlight lenses and the windscreen, too. Whilst these are mainly cosmetic issues, they will cost you something to fix even if covered by an insurance excess. It's not uncommon to find early cars that have been updated with a later-style all clear 996-headlight and front-end conversion. If you are looking at such a car, just check that the work has been carried out to a satisfactory standard. Also, enquire if the owner has the original lamps in the garage. Even if you don't plan to refit them, they are worth keeping as spares or selling on eBay to cover a few tanks of fuel. Take a closer look at all lamp units for signs of water ingress or condensation, which will no doubt lead to electrical connection issues in the future.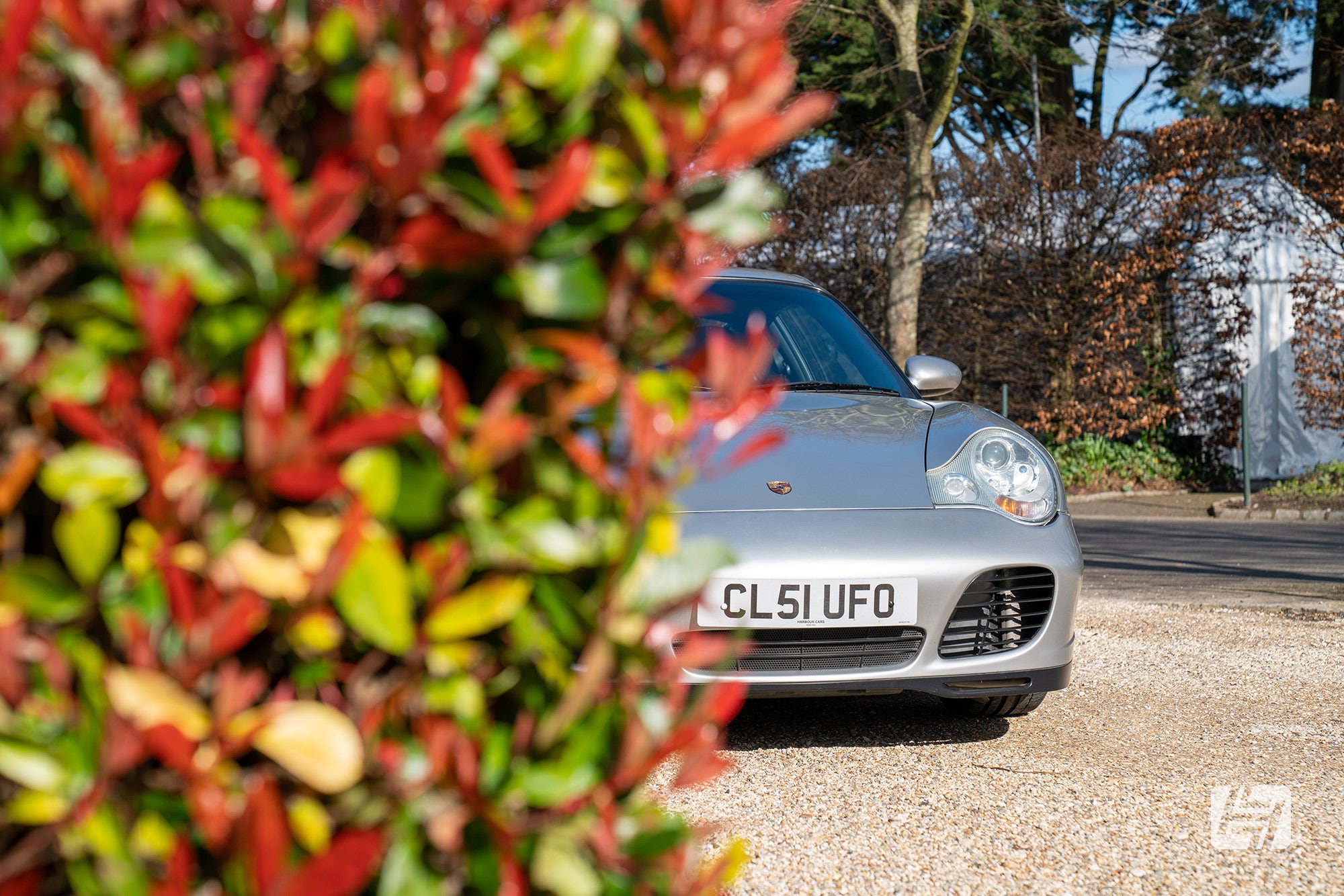 While you are at the pointy end, we'd suggest checking both the Porsche 996 coolant radiator and the air-conditioning condensers, which are situated in the lower front sections of the bumper. These collect leaves and road debris and occasionally corrode, leading to water-leaks and possible engine overheating issues. Check the boot mats for signs of moisture and lift them if they smell or feel damp. Threshold seals can and do fail and, whilst replacement of a few 996 rubber seals isn't a major job, fixing rust or other damage caused by long-term water-ingress can be a headache. With the exception of a few which were ordered with the 'delete sunroof' option, all UK-market 996s were fitted with a sunroof. Take a few moments to check this operates properly and does not show any signs of water leaks. The 'sunroof-delete' option is highly desirable amongst the more serious collectors, so it should be considered a bonus, especially if you're considering future resale potential. If you are shopping for a soft-top you might be surprised to know these originally came equipped with a colour matched, removable hardtop as standard. A lot of them, however, have been sold on, as summer storage is impractical for most, and the effort required to swap the hardtop on and off negates the pleasure of a convertible in our often quirky climate. Should you wish to replace a missing hardtop they can be picked up for a few hundred pounds second hand. Incidentally, they also fit the Porsche 997 models too.
What to look for when buying a Porsche 996 Cabriolet
The most common issue for the Cabriolet is that of water leaks around the rear window and seal. Check for wear and damage where the Porsche 996 hood folds and ensure that the roof fits and seals well, especially if a replacement Porche 996 hood has been fitted. As mentioned above, always check the carpets and rear trim carefully for signs of damp and check the floors/bodywork more closely if you find any.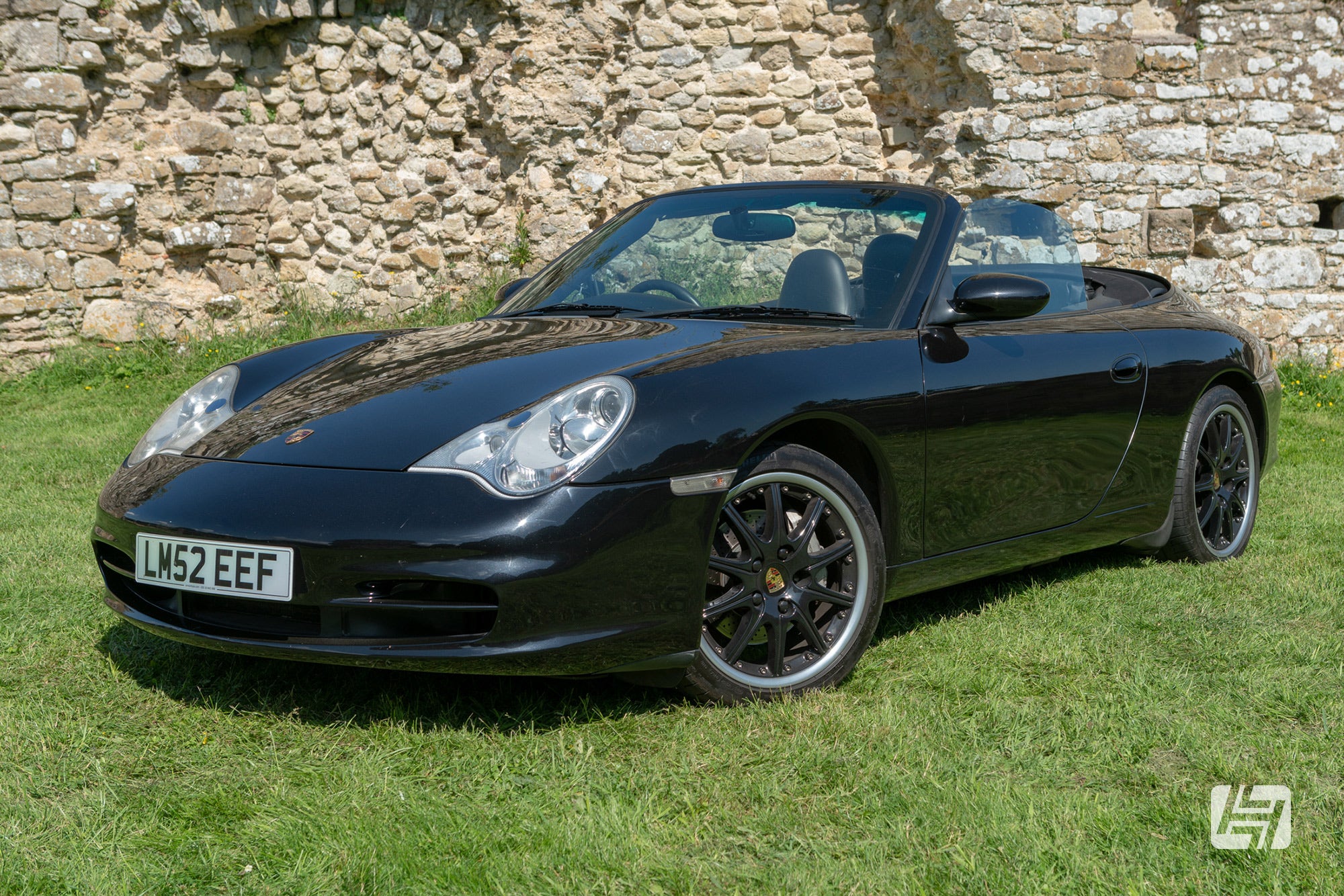 What to look for. Porsche 996 Interior
The interior itself is fairly tough and leather was standard on all 996s. The most popular colour schemes tend to be black and grey but brown, red, blue and green were also offered. Check for worn seat bolsters, worn steering wheel/shifter knob and scuffed/worn bonnet/engine lid release levers (on earlier cars). Rips and scuffs can be taken care of by a coach trimmer or by using parts from a Porsche breaker, but it'll start getting expensive quickly if the interior is a complete mess.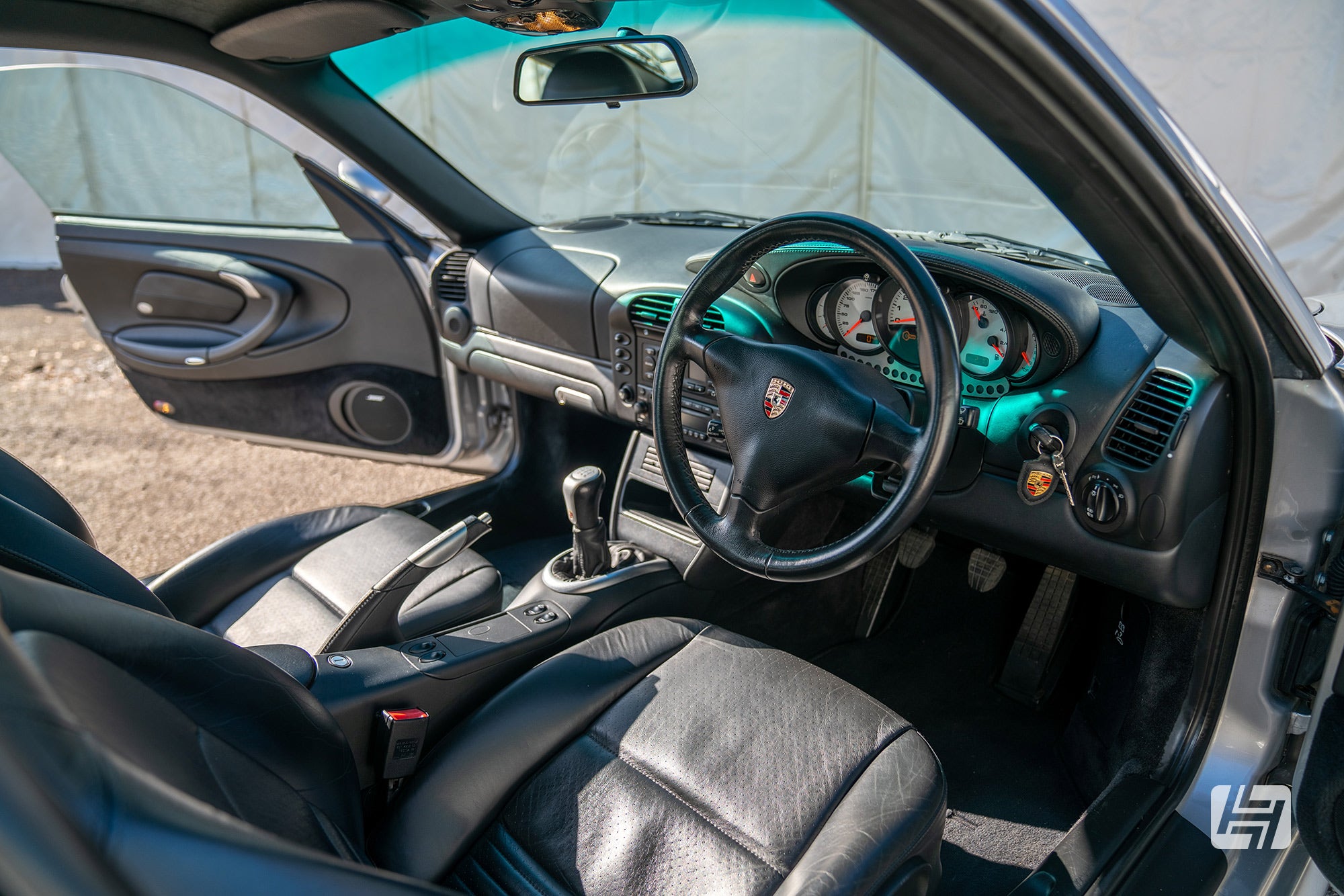 When you switch on the ignition check that everything lights up as it should, then start the car and ensure that no warning lights remain. Incidentally, an illuminated airbag warning light is a fairly common problem and, whilst this can be something as simple as a dirty connection on the buckle (an easy fix), this may not always be the case. With the car running, check every switch and knob works correctly, including windows, sunroof, seats, parking sensors, PSM etc. Even if it is summer make sure that the heating, blowers and air-conditioning works properly, and correctly turns on and off.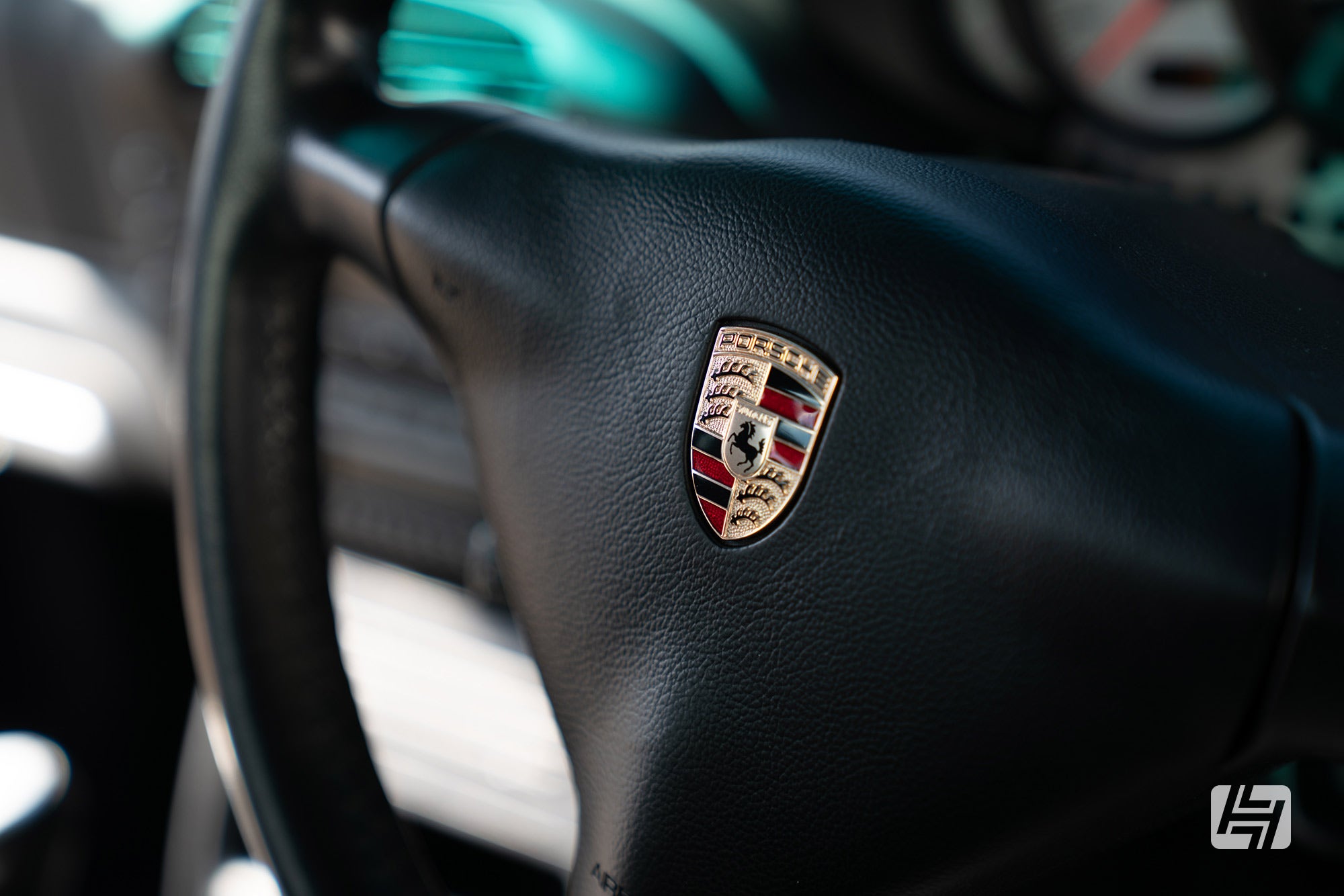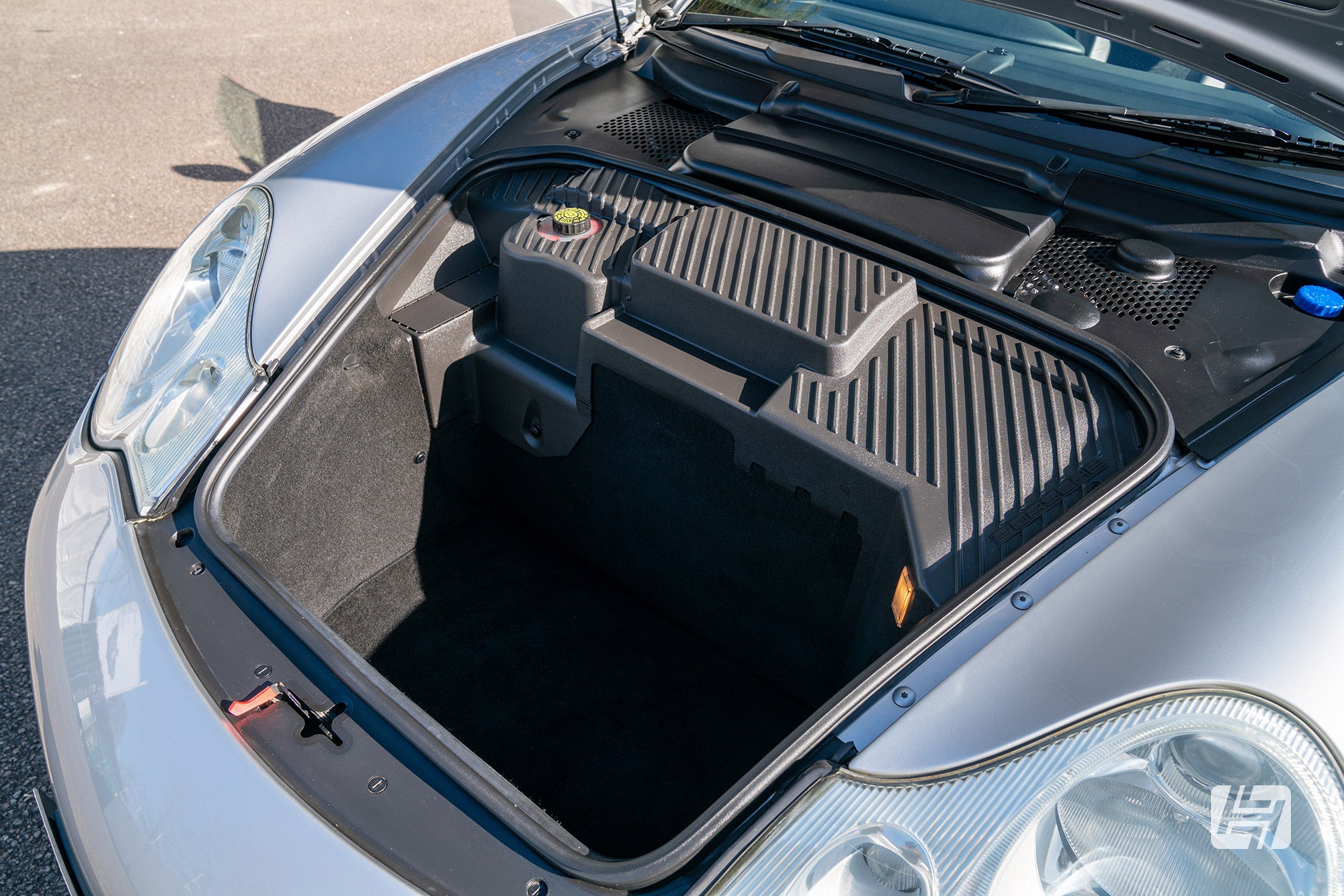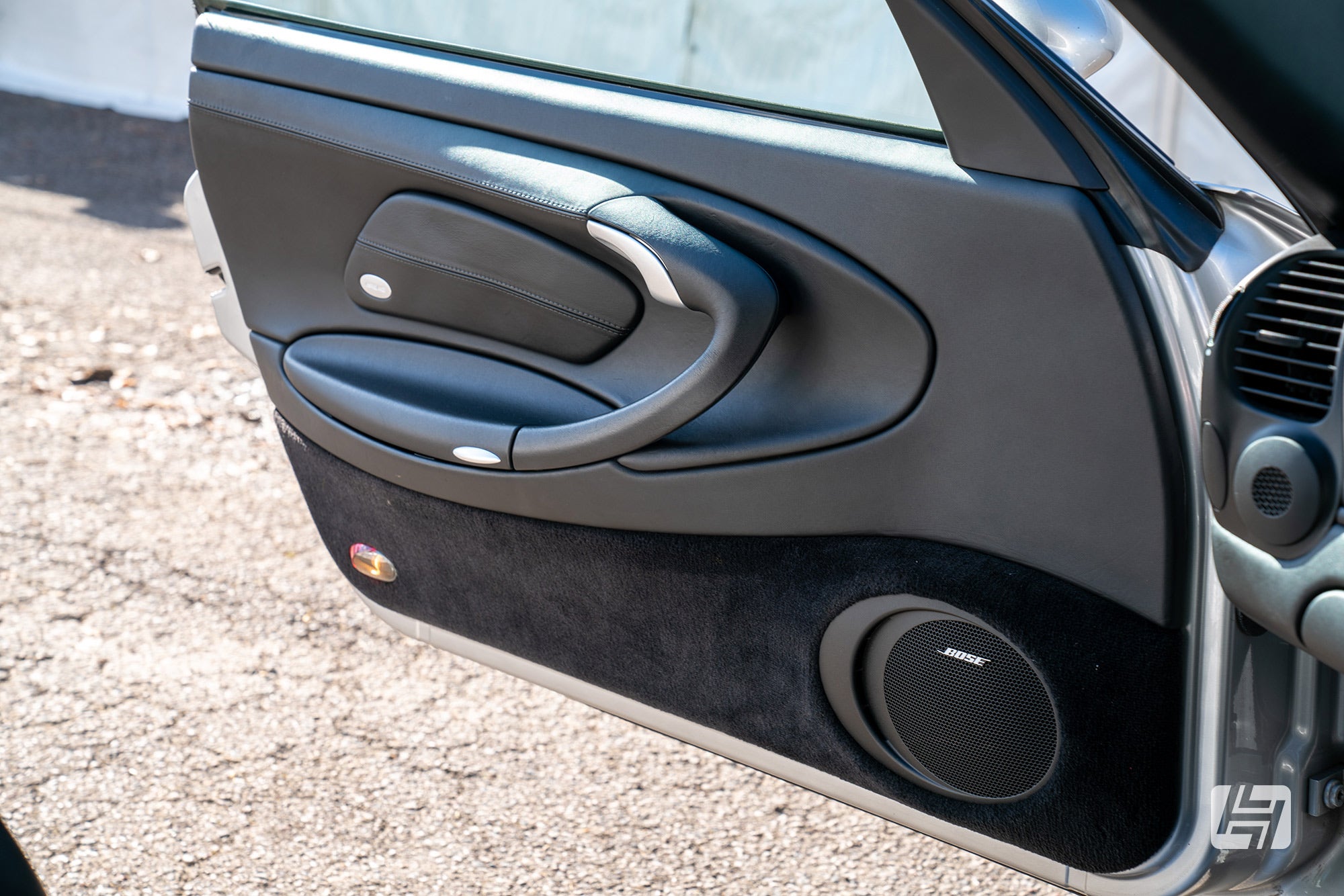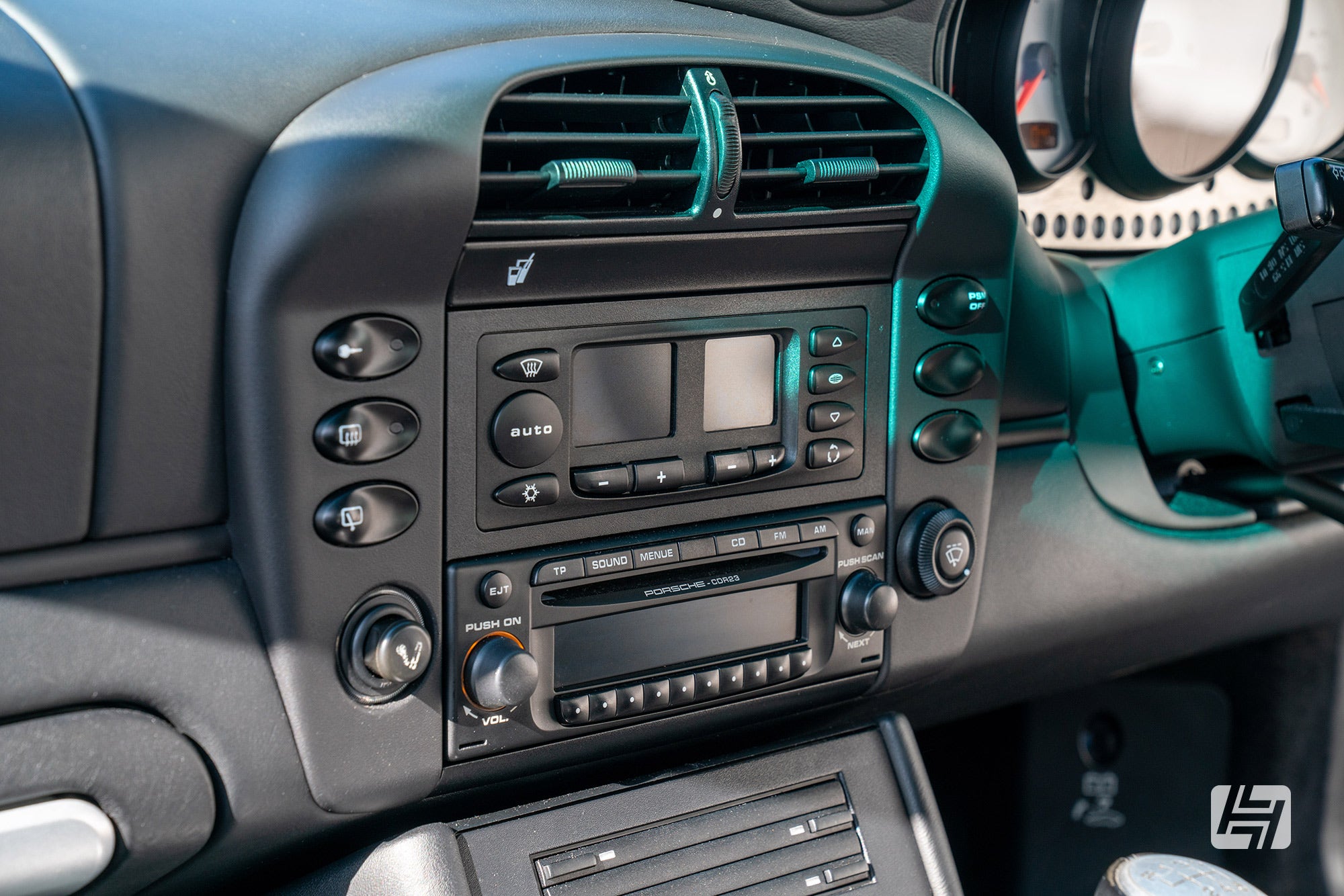 It's not uncommon to find rattling speaker cones on a car of this age and they are fairly cheap to replace, so don't let a little distortion distract you. PCM (Porsche Communication Management) satellite navigation system was a costly optional extra when new, however, don't be lured into thinking it's a worth extra today. It hasn't aged well, is clunky to use and outdated. Many owners will have replaced the old PCM system with more modern units already!
Porsche 996. It has practical back seats
As time has passed the 911 has grown in size, which means those travelling in the rear have been treated to a little more in the way of leg and headroom. That's not to say you'll be taking your Nan to the shops in there, nor will your mates want to bundle in for a European road trip but they are ideal for local days out with children, either in or out of car seats. They also fold down to help with the transportation of larger luggage.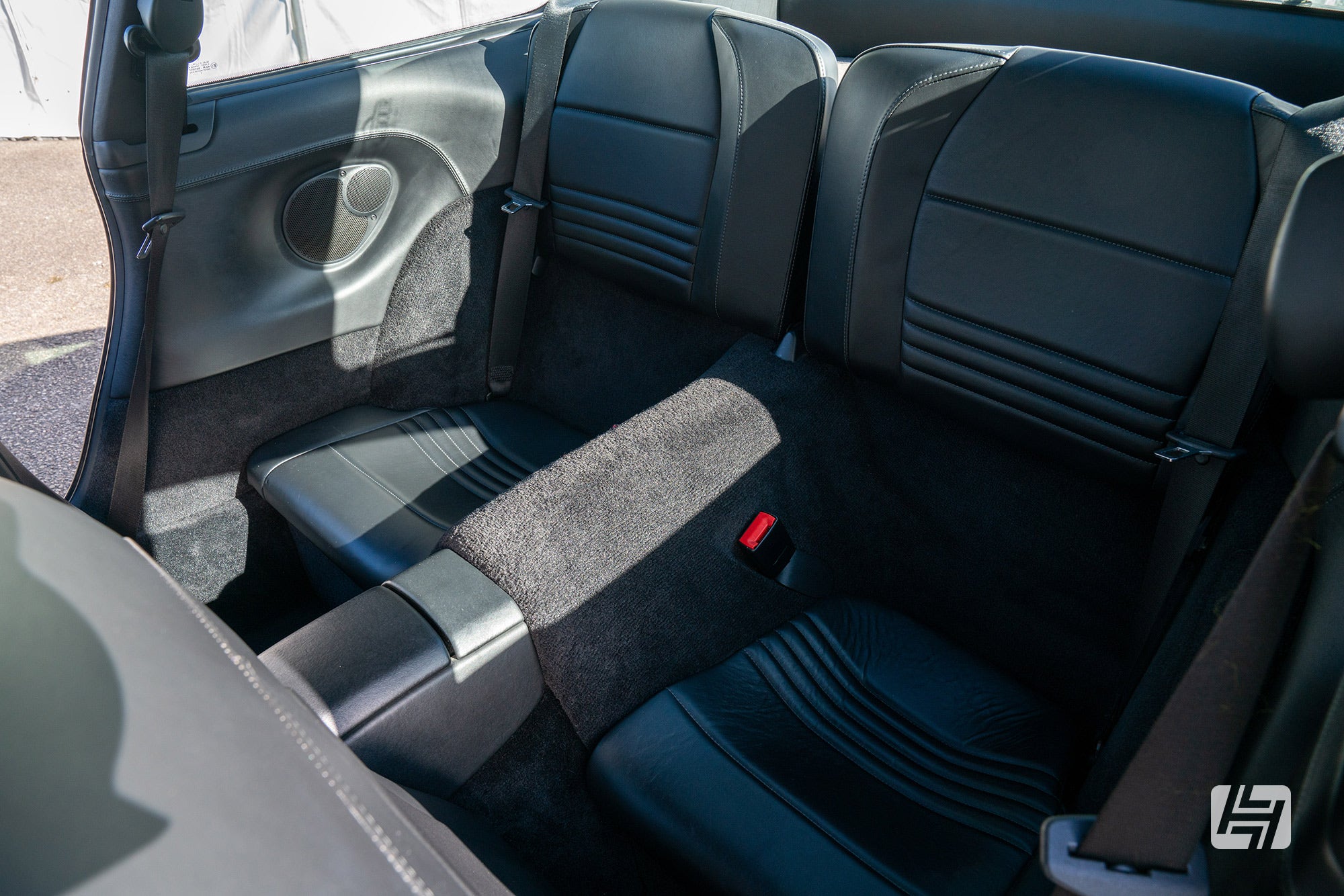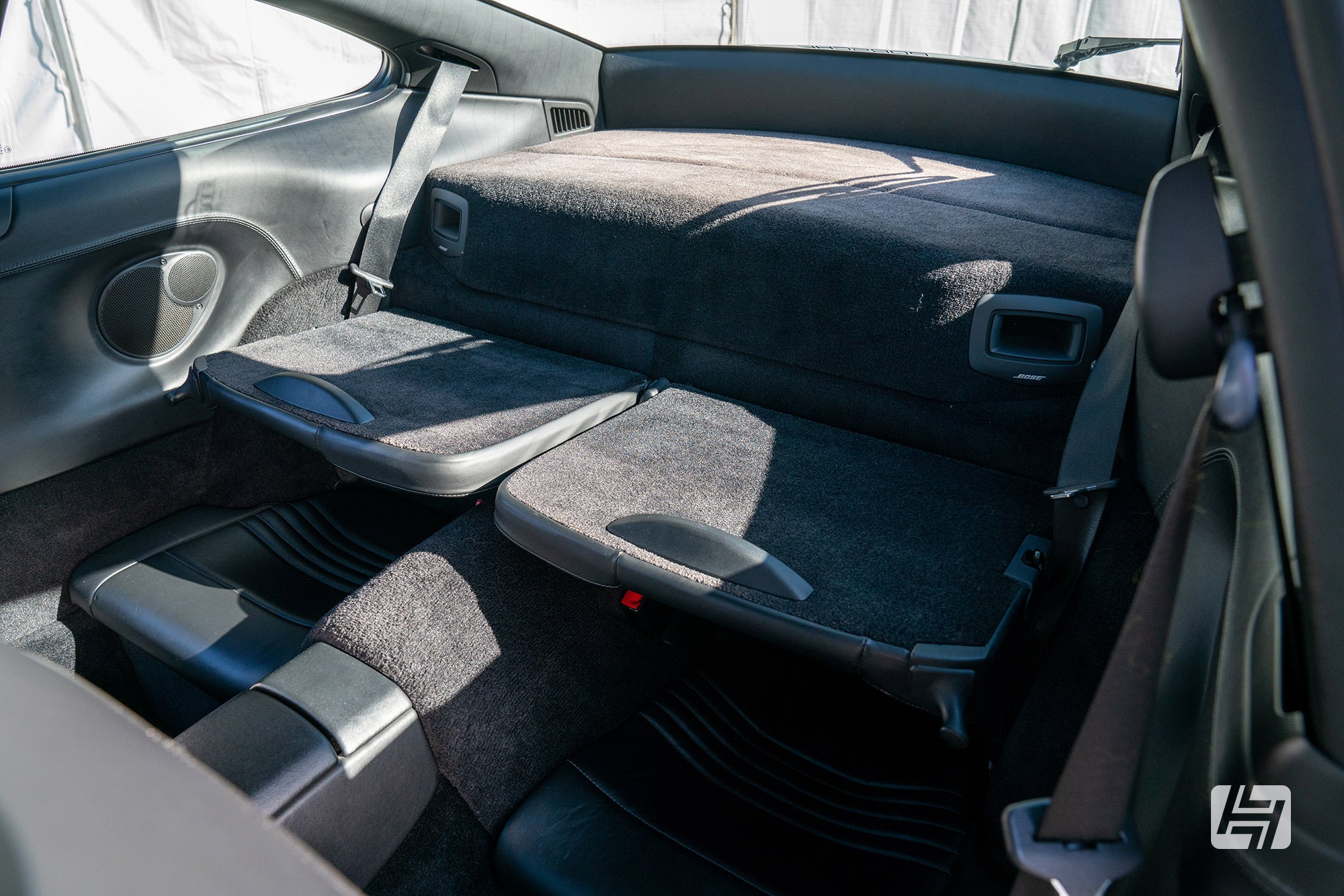 Should you get as far a test drive we'd suggest driving the car with the windows up and the sound system off. Squeaks and rattles aren't uncommon, and they can soon prove to be frustrating and sometimes difficult to track down and rectify. Quiz the seller should you hear anything; see how they react.
How much is a Porsche 996 to buy?
Porsche 996s can be bought quite readily for under £10,000 if you don't mind high miles on the clock. Quite often these will be Cabriolets and generally with a Tiptronic gearbox. Obviously, cars in the lower price range may have issues of some kind, have an Insurance write off against them, and will almost certainly be the earliest examples. For £12-£15k you should find a reasonable 'pre-facelift / pre-2002 model. There are lots available in this price range, so shop around and you should find a winner. Move up to the £15-£20k range and you'll be in the realms of a nice facelift / 3.6-litre car with a good service history. This is where the smart money can sometimes bag a very nice car! C2 and C4 models are similar in price, the C4S carries a premium, as does a manual transmission. £20-£25k picks up something like a 2003-2004 car in nice condition with a good history and less than 75k miles. Turbo models start around £35,000, GT3s kick off about £70,000 and you'll be paying upwards of £100k for an RS or GT2. If you like the idea of a GT3 but can't afford the price tag, many owners cite the C2 Aero kitted cars as 80% of a GT3 at 20% of the price!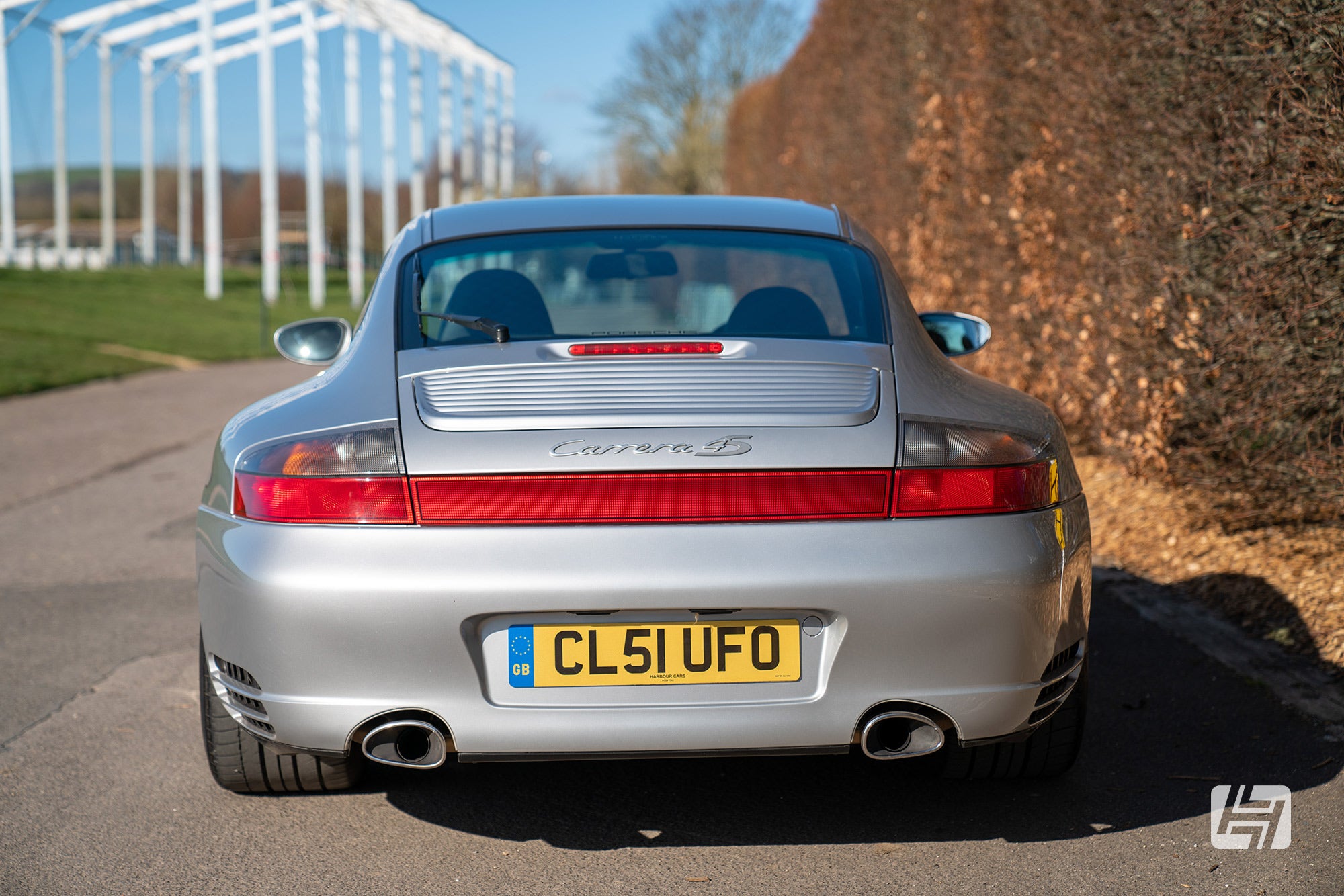 The 996 has an ever-growing following for a great reason. Hopefully, we've given you some inspiration if you are considering a purchase or the confidence to go and view one before getting a professional second opinion at a later date. Good luck, and happy shopping!
Paul / Andy