There was a time when the Porsche 912 was one of the most overlooked and to some, unknown model in the brand's historical road-going lineup. You might even be forgiven for thinking the digits were a typo. You meant 911, right? Read on as we explain all in our Porsche 912 Buying Guide.
Following in the footsteps of the 356
As the booming fifties rolled into the swinging sixties, Porsche faced a problem. While their well-regarded 356 was a huge success story, it was heading towards its twilight years and so design work had begun on an all-new model, to take the Zuffenhausen brand forward. The new kid on the block was given a complete restyle, improved handling, and increased power however, there was an issue with Porsche's new 911 sports car. By comparison to the outgoing 356, it was just too damned expensive.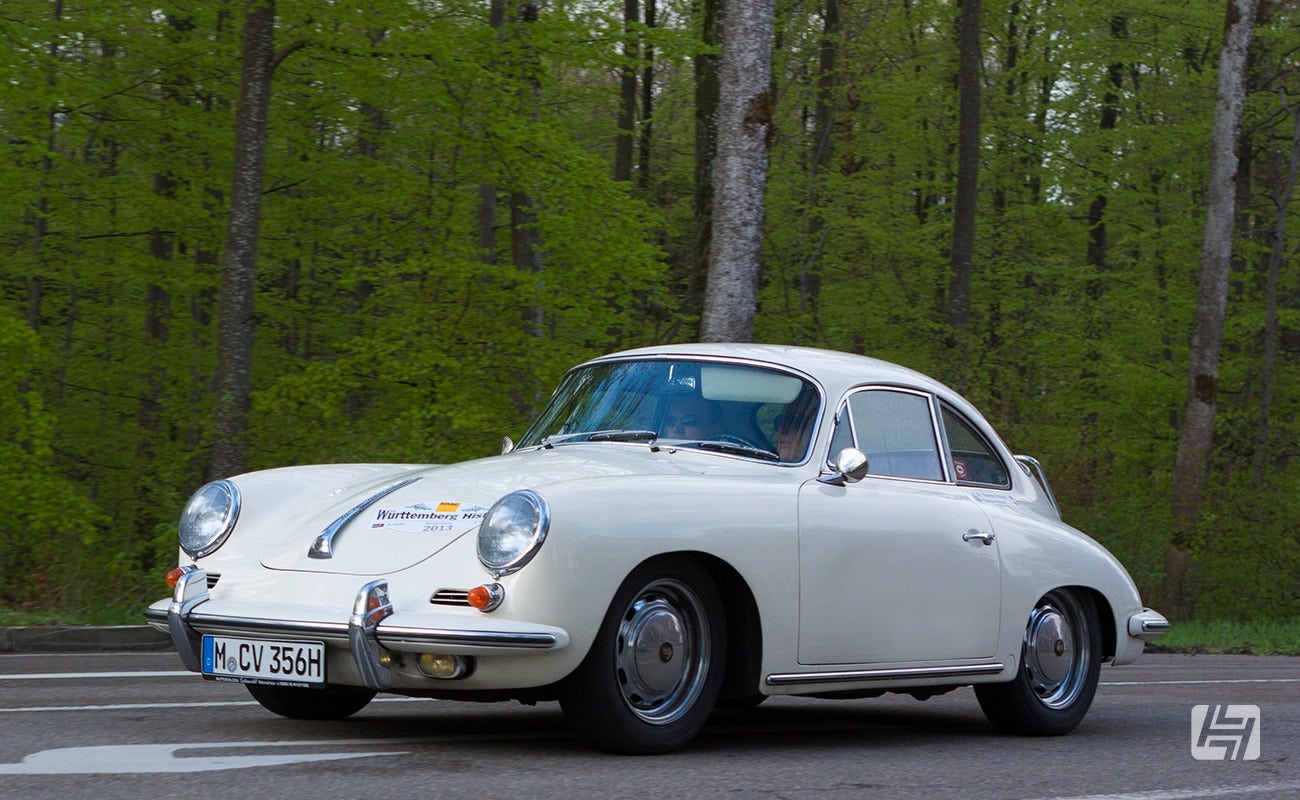 The affordable alternative...
In order to bridge the gap and not alienate loyal customers, the entry-level 912 was added to the line-up, offered as an affordable alternative to the new 911 flagship. Outwardly identical to its six-cylinder sibling, the 912 was powered by the 356's 1.6-litre four-cylinder engine, producing 90bhp; some 40 horsepower short of its stablemate.
However, this deficit was partly offset by a 100kg weight reduction, mounting the engine a little further forward and some suspension tweaks which collectively resulted in a better-balanced car with further improved road manners. This gave the 912 an 11-second sprint to 60mph, a respectable 119 mph top speed, and a truly engaging drive on twisty roads.
As people became aware of the nimble little performer, the 912 enjoyed motorsport success, taking noted rally victories across Europe and proving to be a popular club racer in the US.
Outselling the 911
In its early years, the popularity of the 912 was such that it outsold the 911 two to one, but to maintain the lower price point, the model remained generally unchanged (save for some inherited interior parts from the 911), until Porsche's thoughts once again turned to that of a new model. Production of the 912 eventually ceased in 1969, as a result of the incoming Porsche 914.
The 912 moniker made a brief stopgap return in 1976 as the 912E. In VW 2.0 fuel-injected form, it was Porsche's last aircooled four-cylinder engine and for two years the 912E sat briefly between the retiring 914 and the all-new transaxle Porsche 924. Whilst power remained the same at 90bhp, 0-60mph was now under 10 seconds albeit at the expense of top speed over its predecessor.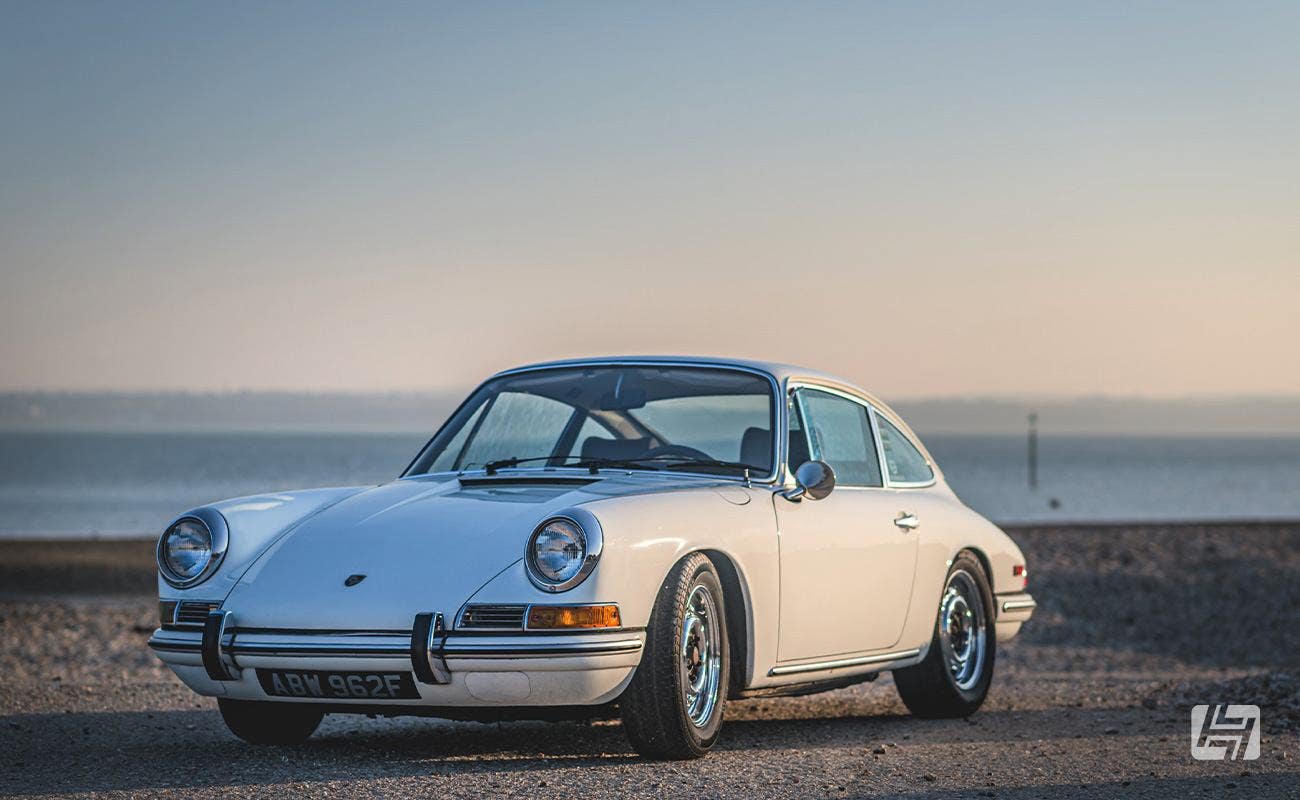 Porsche 912 model history
1965 – When Porsche adapted the new 911 into the entry-level 912, it wasn't just the engine that was carried over from the 356. As significant as the 356, the interior dashboards of the earliest 912s were painted the same colour as the bodywork of the car, creating the now highly sought after "painted dash" 912.
1965 model year options notably included a wooden steering wheel, tinted glass, Hella 128 fog lights, a heater, adjustable head rests, and chrome plated wheels.
1966 – The most obvious change Porsche made to the 1966 912 was to paint all dashboards matte black as per all 911s, but in place of the 911's teak wood dashboard trim, the 912 received brushed aluminium. For those of a very keen eye, the chrome-plated brass 4-screw horn grills were replaced with a chrome-plated metal 2-screw type horn grill.
1967 – Outward visual changes included the "912" badging on the deck lid and glove box, having previously been an angled script, changing to a straight block style font.
Additionally, the interconnected "PORSCHE" badge on the rear deck lid, was replaced in 1967 by individual "P-O-R-S-C-H-E" letters.
This was the first year of the Targa body style. Porsche's answer to a convertible in the 911/912 series. Featuring a stainless-steel roll bar for structural strength, with a removable roof section.
Finally, and most significantly, 1967 saw the emergence of the now famed Fuchs forged alloy wheel.
1968 – In the USA, the United States Department of Transportation (D.O.T.) brought in legislative requirements that resulted in a number of changes for the Porsche 912 for that year. These included revised headlights (referred to as 'sugar scoops'), recessed door handles, enlarged door mirrors, and various other 1-year only design changes and revisions. The now sought-after wider 5" steel wheels were a 1968 addition (increased from 4.5") to add stability.
1969 – This final year saw the introduction of the long-wheelbase (LWB) revision, to improve handling without affecting the ride. The rear wheels were moved back by 2.5 inches and sat under wider wheel arches, which also accommodated the optional 6" Fuchs alloys.
1976 – The brief reintroduction of the 912, came in the form of the Porsche 912E, which incorporated a number of advancements over the last of the 1969 models. Notably, the factory began zinc coating the chassis, utilising galvanization along with high-quality steel, which can mean a 912E today should have enjoyed some resistance to corrosion. Another visual upgrade for the 912E includes the prominent energy-absorbing 'impact' bumpers fitted to meet U.S. safety standards. Power came courtesy of the 2-litre 914 engine, complete with a new fuel injection system.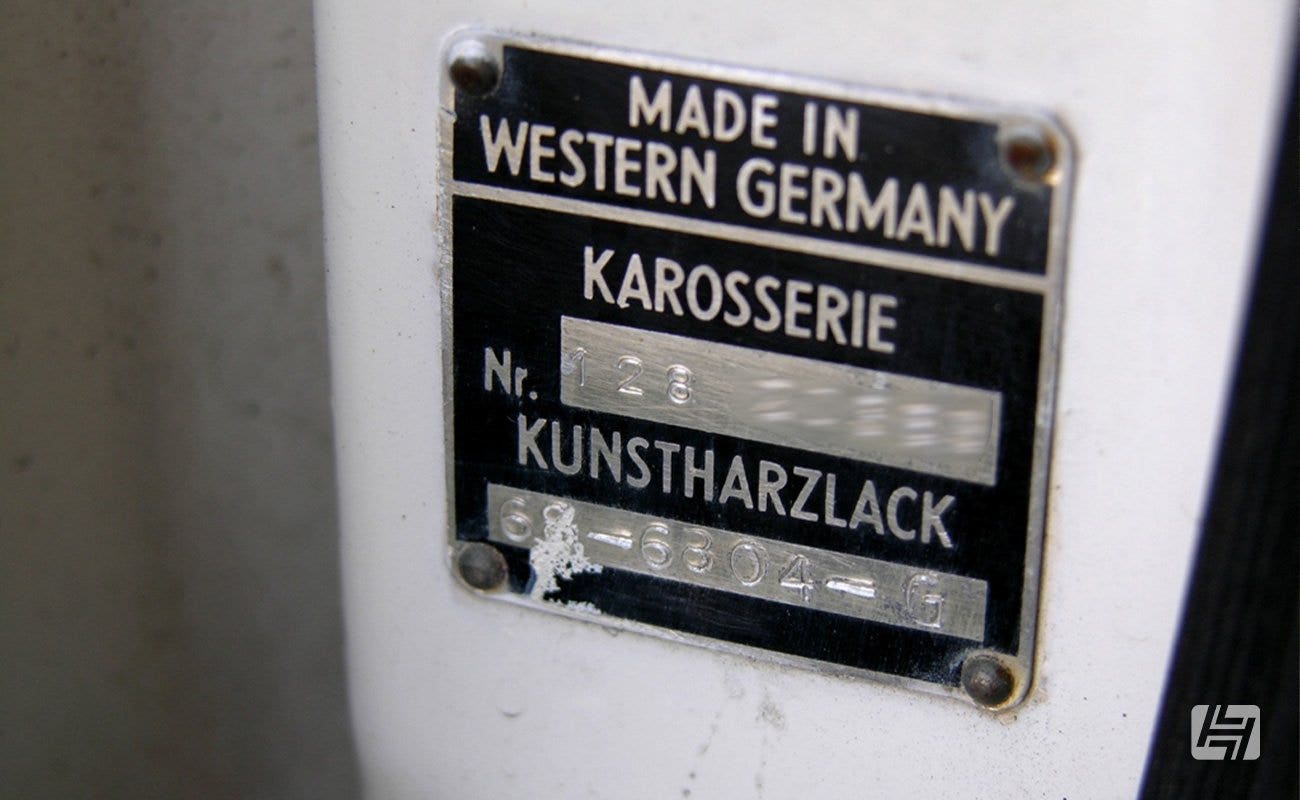 Back when a Porsche 912 was cheap
In the decades that followed, the humble little 912 fell from grace, where Porsche customers and enthusiasts came to view the car as the underpowered poor relation to the redoubtable 911. The numbers of 912s fell as they were discarded, left to rot, or robbed of parts for restorations of its bigger brother. Prices tumbled too and where they did survive, parts and servicing were disproportionate to the car's value, so cheap repairs were commonplace. This is certainly something to be aware of in today's buyers' market.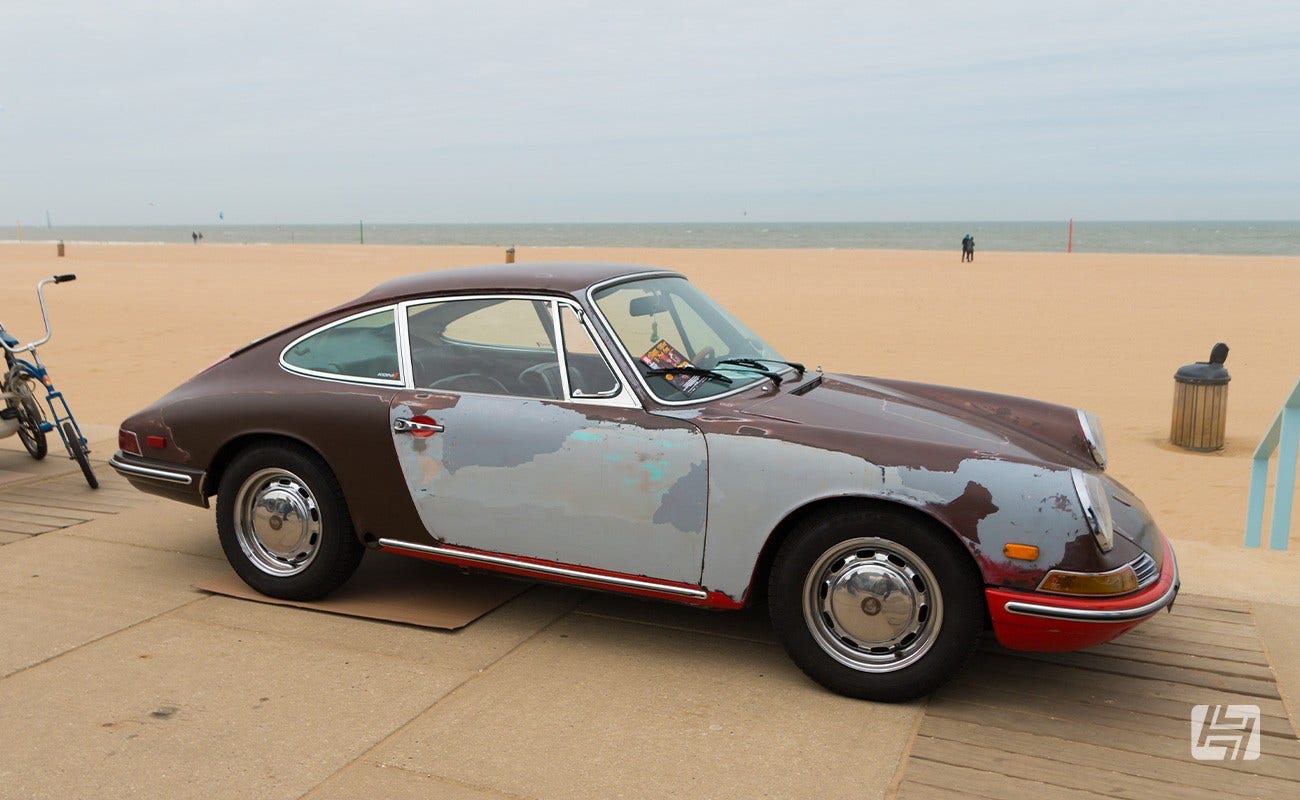 Why you need a 912
All this eventually changed as demand for classic Porsches went bananas in the last decade. Collectors began and continue to pay significant sums for early aircooled 911s and with the arrival of the restomod scene, the best examples were being snapped up by specialists and speed shops for full nut and bolt restorations. Those of us without very deep pockets began to get priced out of that dream to one day own the bedroom wall poster 911. As such, the 912 came out from the shadows. In recent years there has been a continuing rise in market values for the little four banger. Hagerty's classic car Price Guide shows a 20% increase in prices in the last five years, with no signs of slowing down.
If you're looking to add those iconic lines of the early narrow-body aircooled Porsche to your garage, but without the lofty ticket price of the six-cylinder, the 912 has it all. The looks, the handling, the engaging drive, and once again the respect and recognition it so justly deserves. If you want to make the transition to Porsche ownership, don't hang around too long, as the secret's definitely out. The 912 may be aircooled, but it's fast becoming hot property.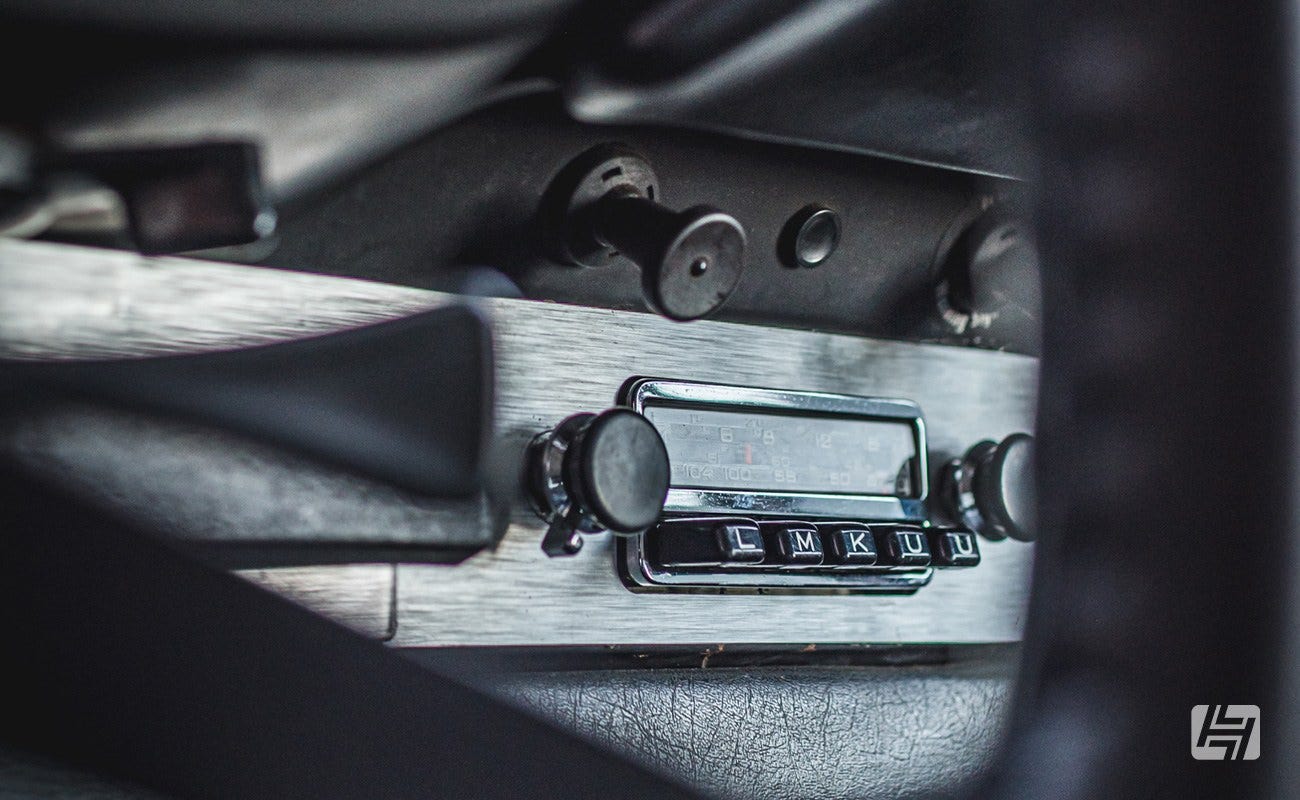 Where to buy a Porsche 912
Traditionally, we tend to hit the owners forums, flick through the classifieds, or bravely bid on the 'bay to source our next car or project. However, there are two potential challenges with those approaches when hunting for a 912. Owing to their relative rarity and with numbers dwindling over the years, choices are now fairly limited. When you do find one on UK soil, prices tend to be higher, particularly if you're hell-bent on finding an uber rare RHD version.
Widening your search to Europe, the US and potentially Australia will provide you with more options, from concours to condemned and everything in-between. Be sure to gather all the relevant ownership documentation and where possible the Porsche certificate of authenticity or Kardex, which states the car's original specification at the time of sale.
The dreaded tin worm is definitely a concern with the 912, particularly as Porsche didn't start galvanising until the g-body 911 of the 1970s, so if you can find a 912 that has spent time in a dry climate, you're off to a solid start.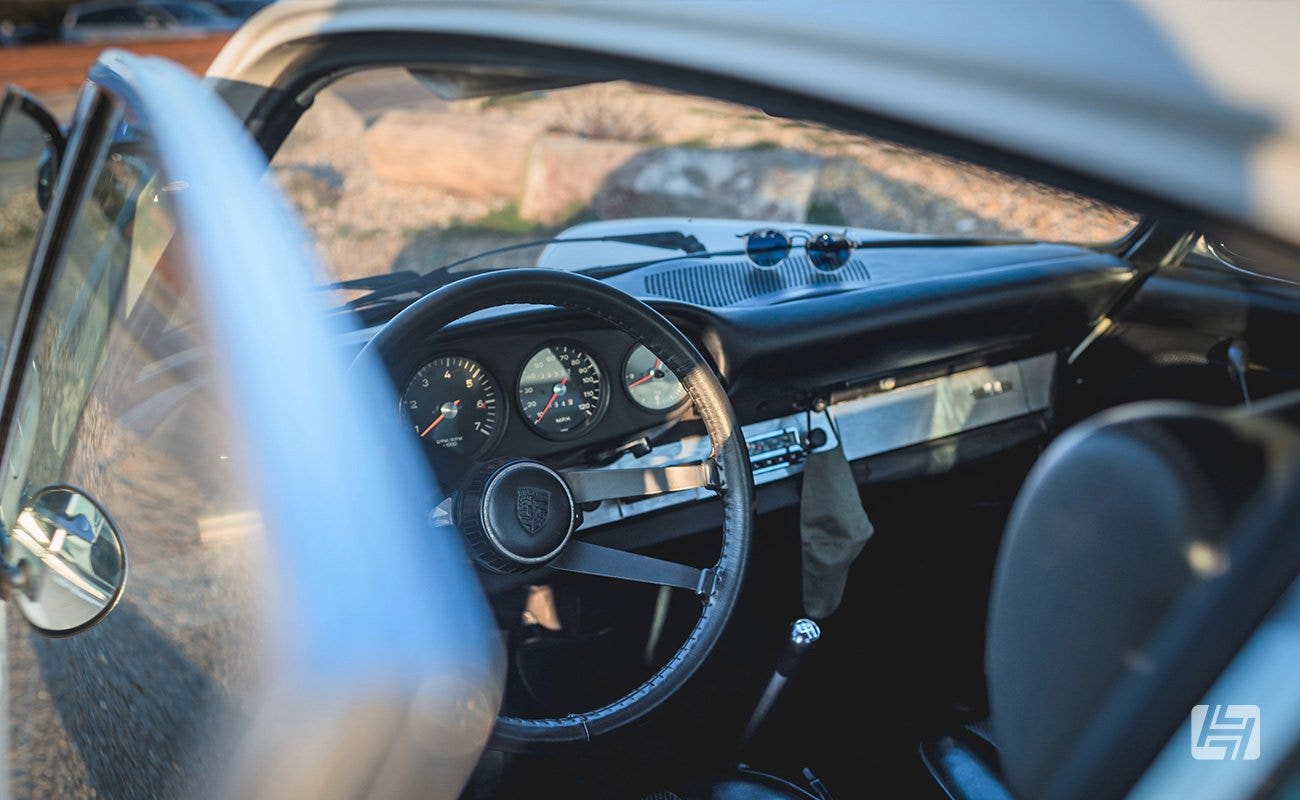 Buying a Porsche 912 unseen
When looking abroad, you're unlikely to be able to visit the car in person, so commissioning a local Porsche PPI (pre-purchase inspection) is a good move. Failing that, ask the owner for lots of detailed photos and videos. When buying remotely, if the car is true to the owner's word, they should have no issue sending you photos of every inch of the car, inside and out. Don't forget to ask to see documentation too. Finally, speak with the owner directly on the phone if you can. Ask lots of questions about the car's current state, their period of ownership, and what they know of its history.
Importing cars certainly isn't for everyone and it isn't without risks, but the rewards can be well worth the effort and anxiety. There are also experienced import companies to who can provide a fully managed transport and UK registration service, to do the hard work for you, should you need some help.
Another option, and one that's seen a significant surge in popularity in the last 12 months is automotive online auction platforms. In lieu of being able to view cars in person, the auction listings provide an in-depth view of the vehicles. Typically including 100-200 photos, a detailed description, videos, and the ability to ask the owner questions. These platforms have provided enthusiasts and collectors with significantly easier access to worldwide classic cars and a way to buy remotely with an increased level of confidence from the comfort of your own home.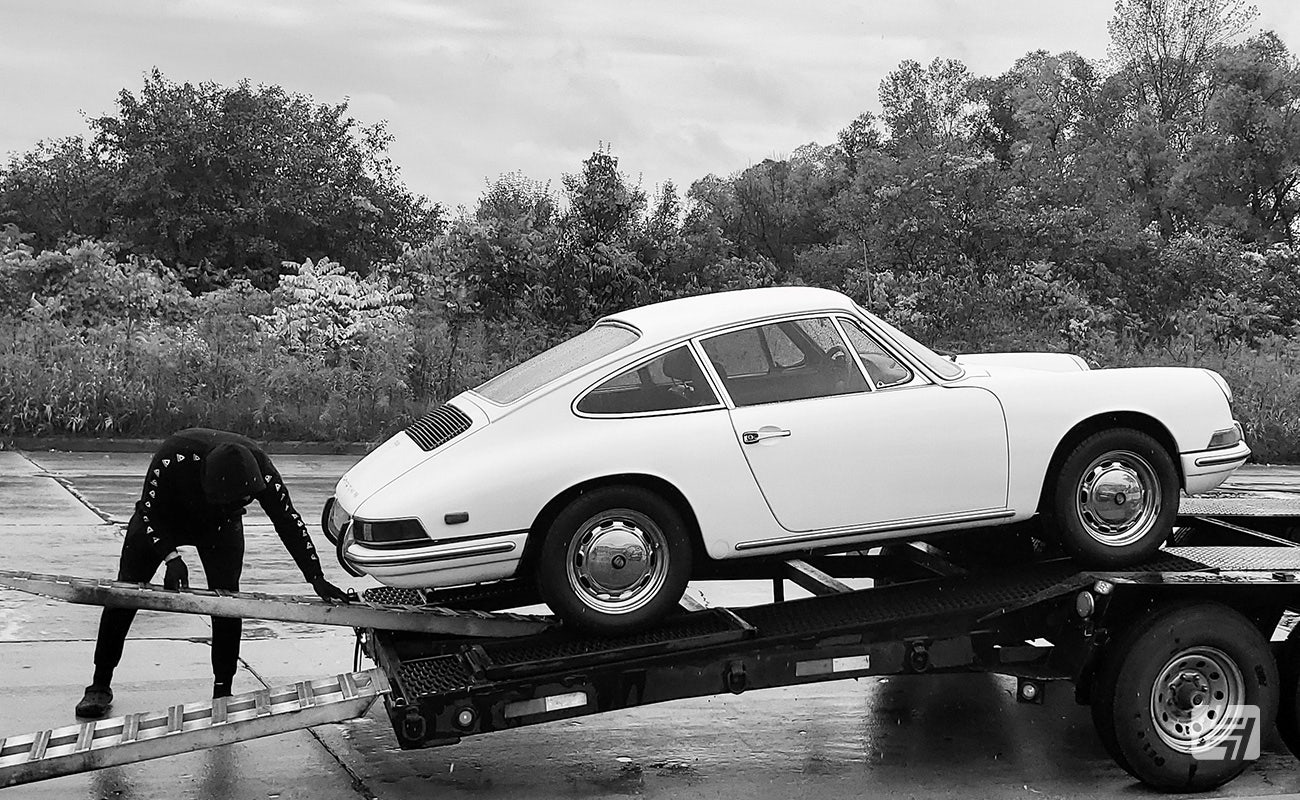 How to check a Porsche 912 engine
The 356-derived four-cylinder tends to be prone to oil leaks but can withstand high miles provided it's well maintained and receives regular oil changes – advised as every 3000 miles. While some drips might be addressed with the engine in situ - cylinder head bolt oil seals, for example, if you're keen to avoid a splattered driveway, or oil leaking onto the exhaust below it's an engine out job to address matters properly.
For a full engine rebuild, set aside a base budget of £5000 which could well creep to two or three times that, pending any surprise discoveries. It may seem like the 912 is a small step on from the VW family's 4-cylinder format, but make no mistake, the price of maintenance and parts is not the same as a Beetle.
When running as it should, the little four-banger makes that charming sewing machine sound. Any knocking or rattles may be an early indication of camshaft or bearing concerns; so proceed with caution.
At over 50 years old, original aged rubbers and hoses will be brittle and in the case of fuel lines, will present a serious safety concern with the possibility of perished lines making fast work of spraying fuel onto a hot engine bay. Do not scrimp, just get new ones. A small fire extinguisher, or better still an automated Blaze Cut system is advised too.
Where some 912s have been sat for many years, getting them started and achieving a steady idle can be a problem. Be sure to check and correctly set timing, carburettors, ignition and fuelling. It was not uncommon during the years of cheap repairs, for incorrect VW parts to have been used, particularly distributers. Money is well spent on electronic ignition and whether you have a pair of Solex or Weber carbs, both should be correctly set up and ideally as part of a full rolling road tune-up.
While matching numbers is a constant topic of discussion, be sure to take a look at stamped numbers to ascertain if the engine and transmission are original to the car. It's not uncommon for engines and gearboxes to have been swapped over the many decades of a 912's life. Equally, check ID stamps in the bulkhead for any tampering.
Porsche 912 running gear
As you would expect, having pushed past its half-century, wear and tear across the transmission, 912 brakes and Porsche 912 suspension will likely need addressing, depending on the climate and level of care the car has had over the years.
Safety first, of course. Before hitting the road, the anchors will need a full review with brake pads, lines, discs and calipers likely to require servicing, reconditioning, or replacement. Parts are easily attainable, with Heritage Parts holding a good stock, whether it's Zimmerman Porsche brake discs or Goodridge braided hoses. There are also a few 912 specific specialists, who will restore original parts.
Onto matters of gearing, the early 901 transmission was shared with the f-body 911 and is a more delicate affair than that of the 1970s 915 version and certainly compared to the robust G50 gearbox of the 1980s. An original and aging 912 gearbox may well be feeling a little sloppy, but with replacement 912 gear change bushes readily available, you can tighten things up, giving a more precise feel to gear changes.
Clutch issues are not a big concern, in terms of the availability of clutch parts or a full 912 clutch kit. Given the 912's party piece was its handling and road manners, any perished bushes, tired shocks and rusted or worn suspension components will translate into a crashing and harsh ride. Investing in new bushes and shock absorbers will totally transform the car and put that nimble spring back in its step.
Where does a Porsche 912 rust?
As with many classics, be prepared for lots of rust. Pull back everything, look in and under as much as you can, or have the seller provide numerous detailed photos of the bodywork.
Places of possible hidden corrosion include the sills and floor pans, which may well have been subject to poor repairs or just the tin worm of time. While the floor pans are a common weak point, they're not a major concern, as replacements are easily attainable and it's a relatively straightforward job. Move on to check the kidneys bowls (the backside of the b pillar visible from the rear inner arch) and underneath the battery tray, which can be subject to acid or water retention. The torsion tubes and surrounding area are also worth paying attention to, as are areas directly below any brittle or perished window seals, where water may have collected.
How much is a Porsche 912?
Enthusiasts now recognise that despite its smaller 4 pot engine, the 912 still offers all of the quality and styling you expect from an F-body 911. Add to that, easier maintenance as well as better balance, weight distribution and handling, the 912 is every bit a desirable classic Porsche.
As previously mentioned, the 912 has served its time in the shadowy world of unpopularity and has risen to aircooled cult status. Demand is now rising, with prices to match. Some of the very best examples will fetch 911 levels of value, particularly rare model years or specifications. However, sensibly priced driver cars are still out there. Price guides based on auction house results and publicly available sales data will tell you that a mechanically respectable car with history and in good solid condition, should be in the region of £30,000 - £45,000. Whereas a complete project car, taken on as a rolling restoration, can be had from £15,000.
There are deals to be struck and certainly private sales may see buyers getting into 912 ownership for less than market values. But as with any classic car, buy the best you can afford. Acquiring the car is just the start, a yearly budget set aside for future repairs and maintenance is essential.
In summary...
The 912 is the genuine article. The same iconic lines of the earliest aircooled 911. That feeling and engagement when driving, or just nerding out over the F-body, 9-series Porsches is unmatched. Even within Porsche circles, the 1960s models garner the admiration and respect of any onlookers. The provenance and significance in the Porsche family history has earned the 912 it's return to glory, which is supported by current market demand and values.
The 4-pot engine is enough to propel the little lightweight 912 for miles of smiles. Sure, it's not the famed flat 6 of its 911 sibling, but aside from the additional two cylinders and increased power, the experience and sensation of driving these early aicooled cars is in the handling and the mechanical feedback, as you carve through twisty roads or cruise into summer evenings. The soul of the 912 has converted many a sceptic Porsche fan.
Make no mistake, the 912 is every bit a true classic Porsche, worthy of your attention.