Meet Dave
Resident IT Support guru and Web Design master, Dave Jones, has always been a car nut, and when he joined the
Heritage Parts Centre
team in 2008 it seemed like he was the perfect fit! Although he was driving a recently renovated Corrado G60 at the time Dave cut his teeth on a trio of aircooled 'beauties' as well as owning a fistful of Fords, some Minis a turbo'd Volvo and a couple of Golfs.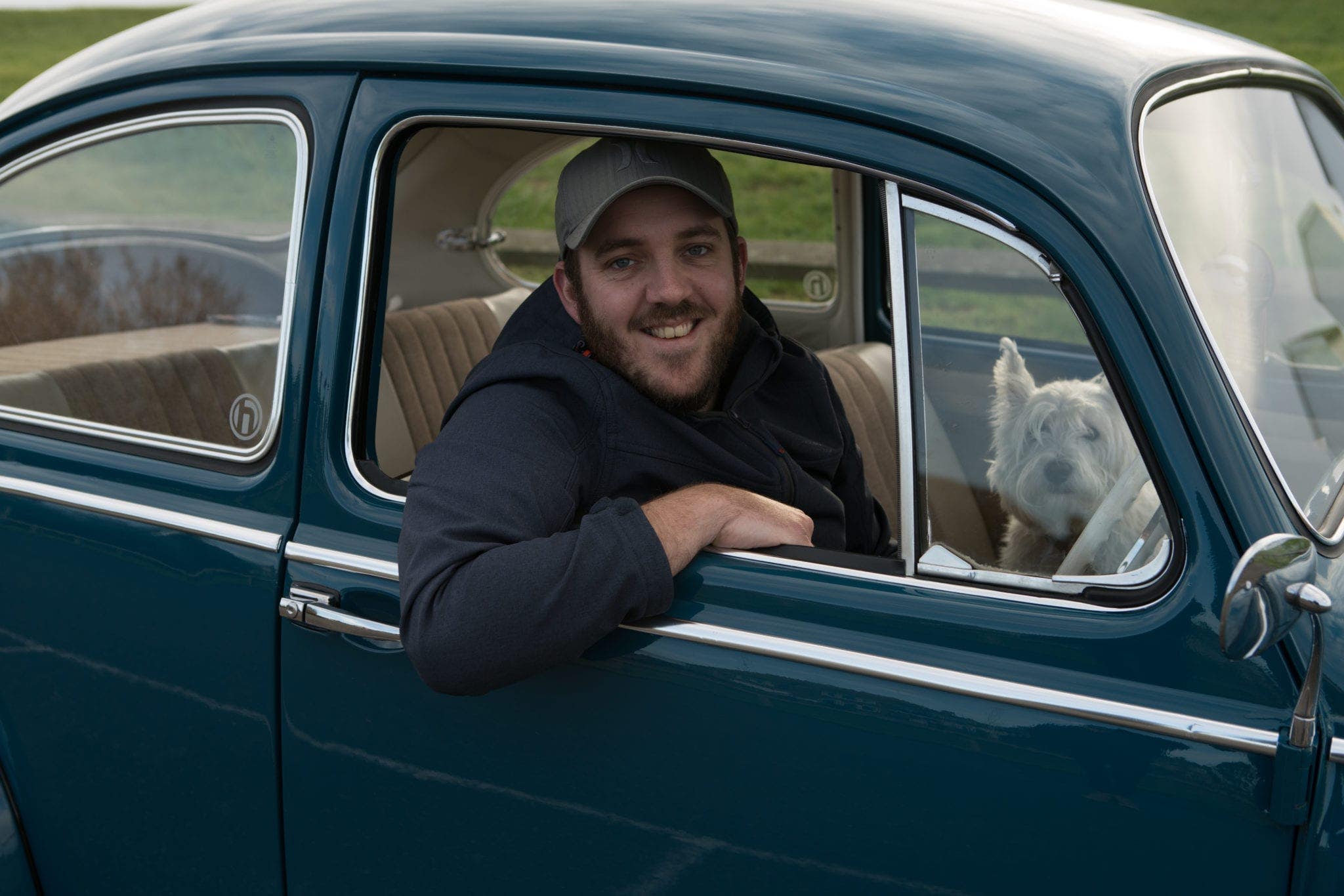 It was through cars that I first met Dave in 2000, in fact I got close to buying one of his bugs back in the day and later scored a 1275 cooper-alike from him instead. After working with us for a year or so the peer pressure from fellow team members started and Dave went looking for another Beetle to own. In stepped his mate Alex, who had just the ticket tucked away at the bottom of his garden. A Sea Blue '66 for next to nothing sounded good, so it got dragged out and put in the garage for a strip down and rebuild. Sadly the years of environmental abuse had taken its toll, and upon the advice of all who saw it, the 'garden Beetle' got parted out, and made way for this car. The second sea blue '65 came from a VW Heritage Customer; a chance phone call and a tip off from the Sales team, saw Dave picking up this abandoned project from Woking and within six months it was back on the road, having been in retirement since the mid-nineties.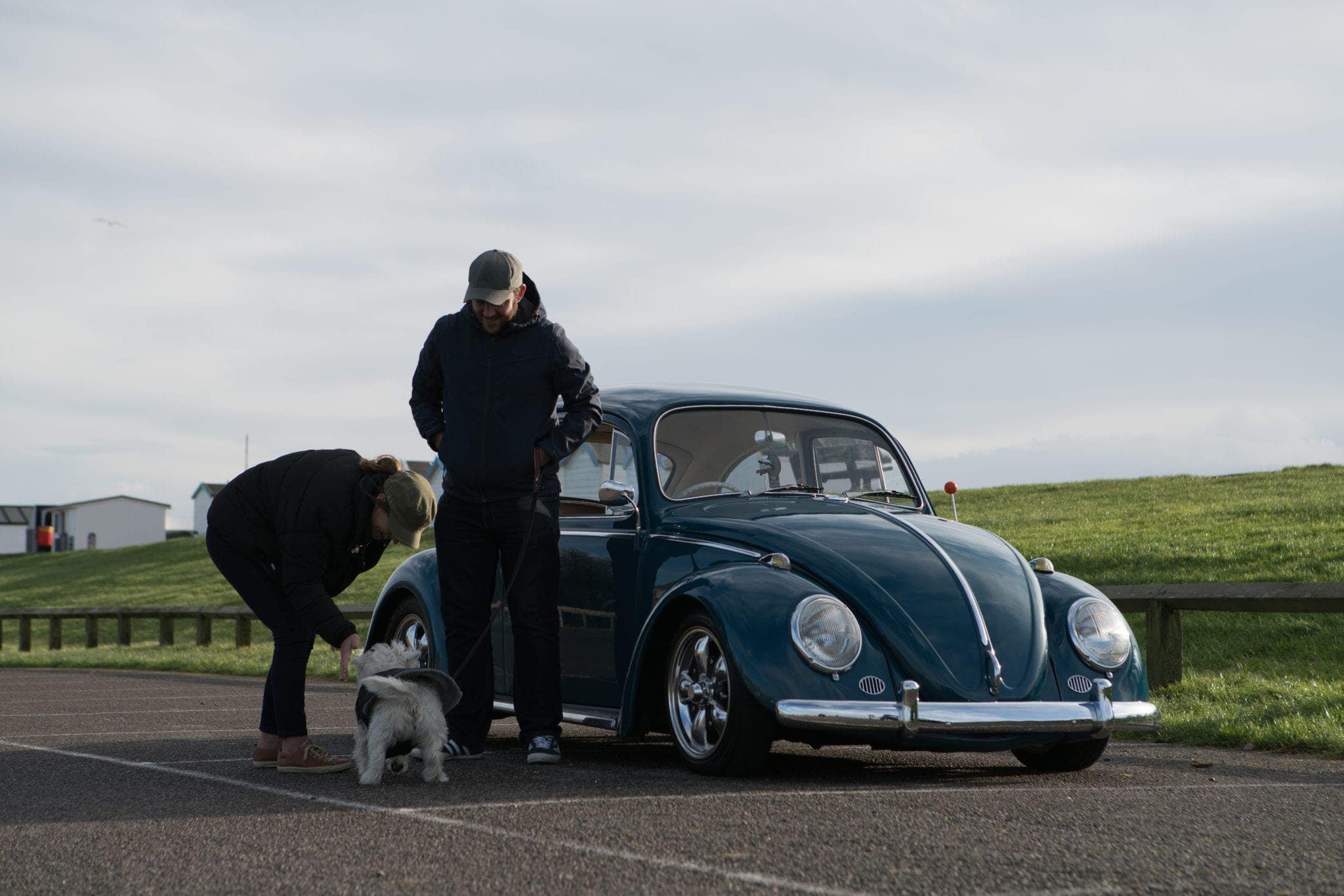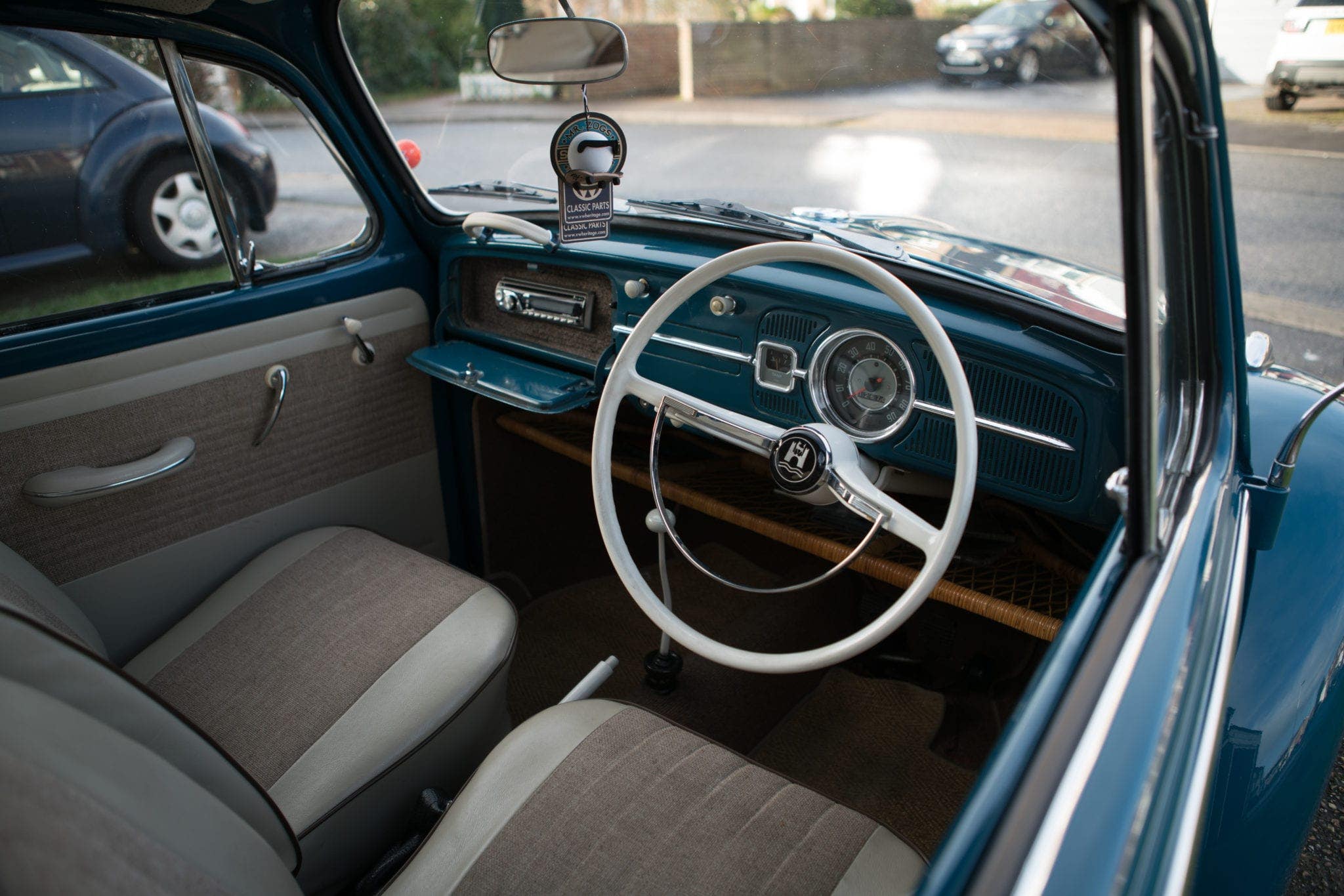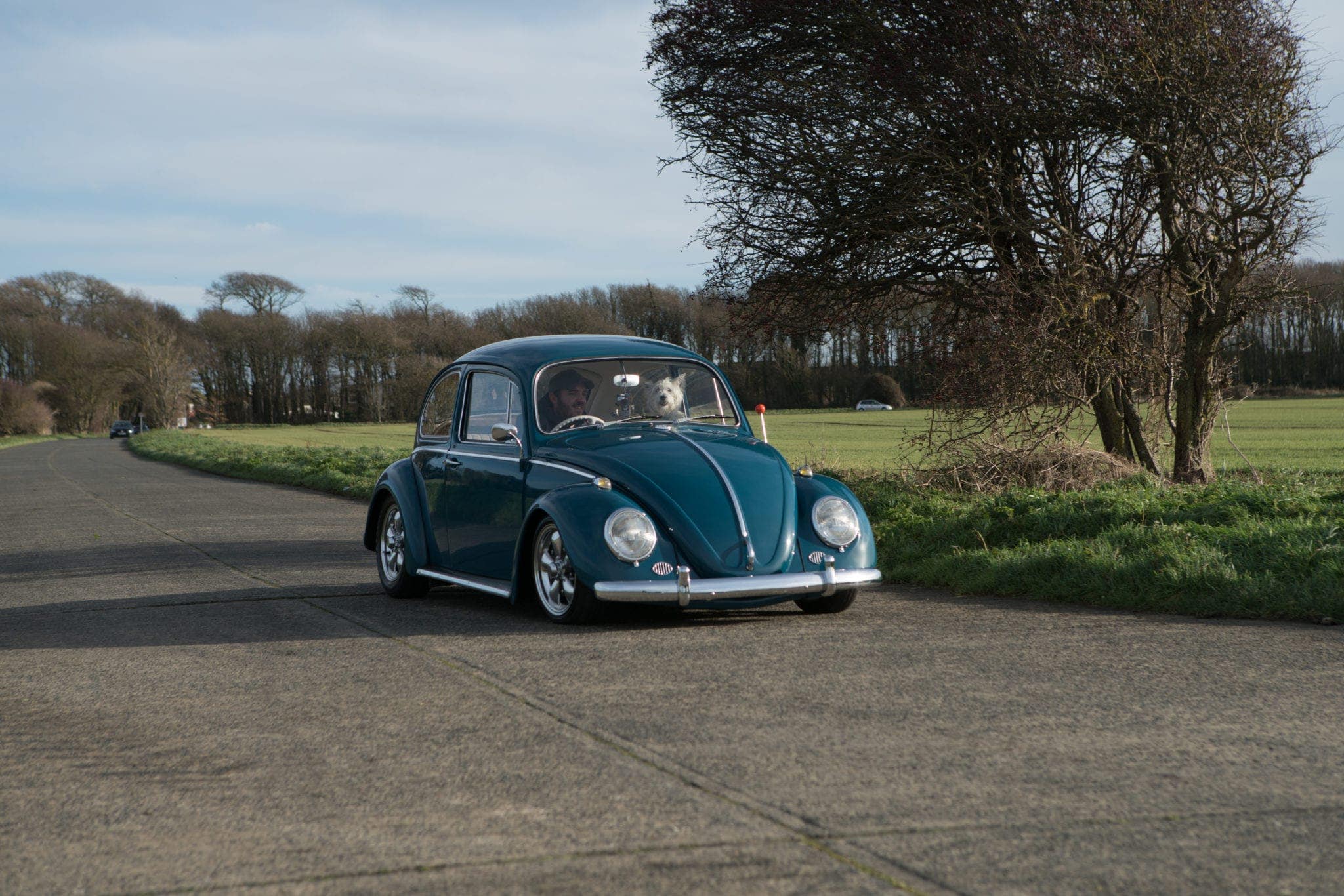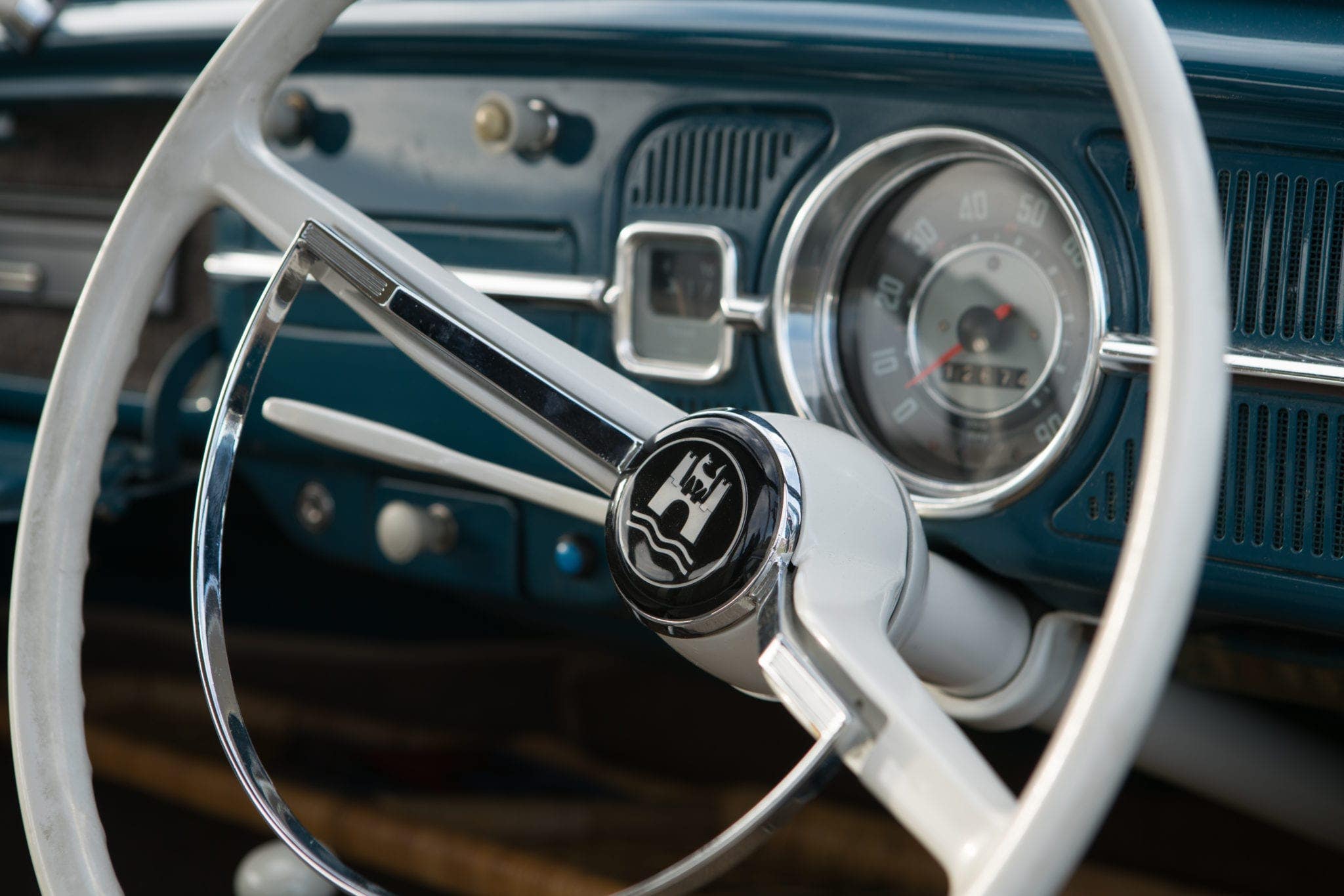 New parts
Dave's always has a canny knack of making any car he owns 'sit right'; this time he called upon 'Celery' aka Nick Power to give him a hand with dropping the back one spline, the front he wound down on a 4" narrowed beam, then recently further complimented the look with a set of dropped spindles. Keeping things rolling are
SSP GT-5
 wheels, however Dave had a vision beyond the box-fresh polished finish, so out came the masking tape and spray paint, and now the centres are detailed in satin black. Propelling the bug along was a 1776cc, originally in the back of the works Trekker. With a pair of twin 40's and an
SSP Sidewinder exhaust
it was more than enough for pottering around town.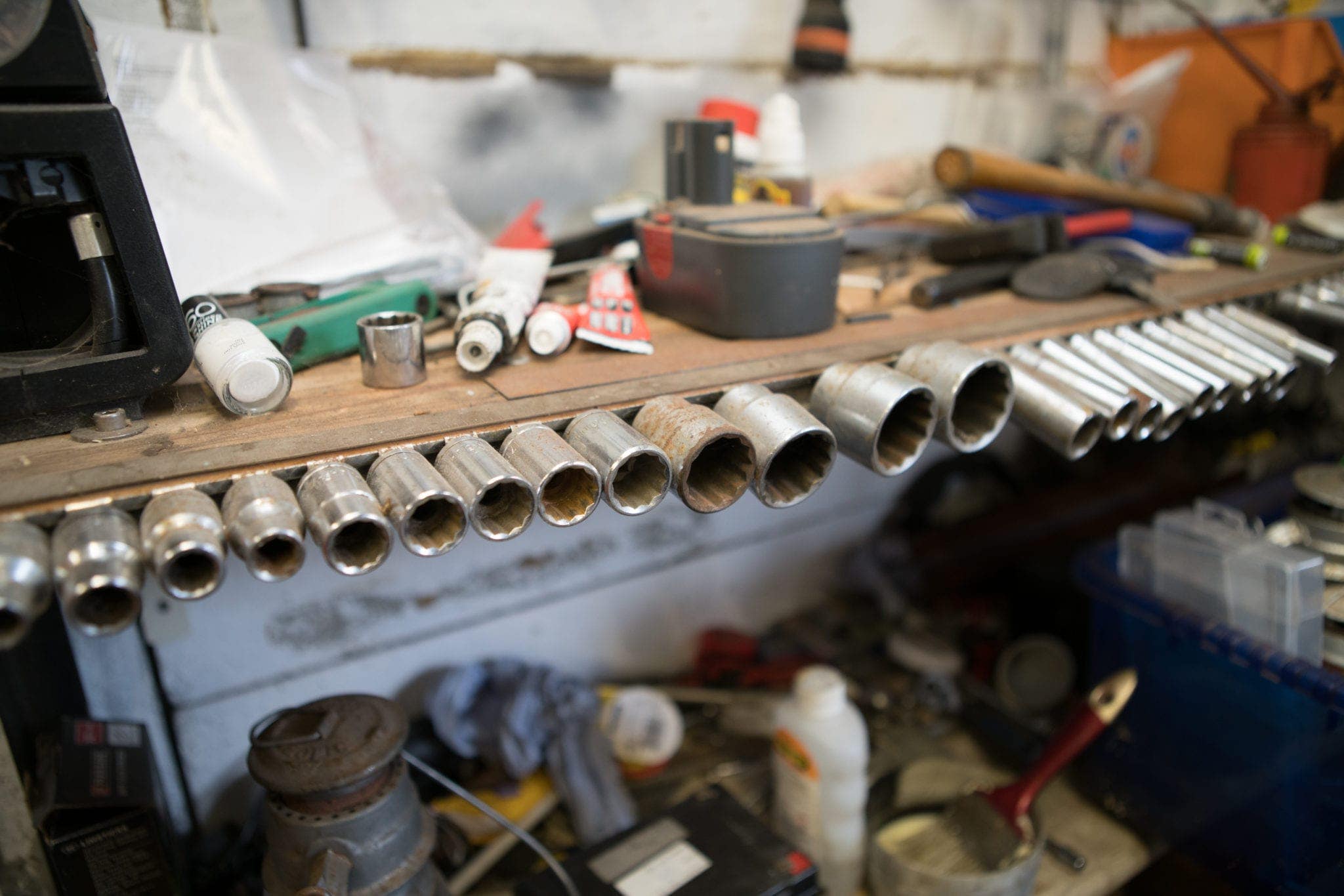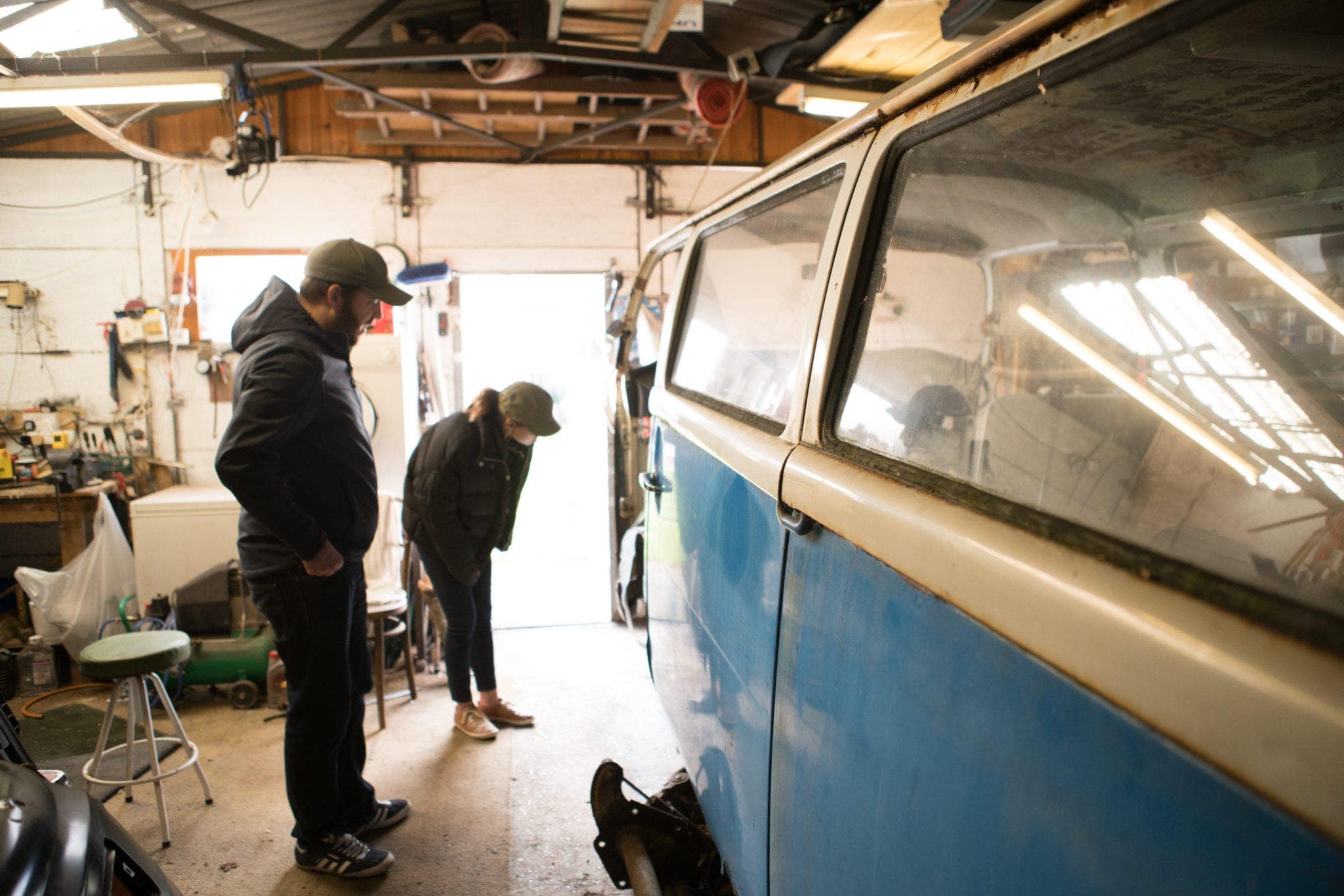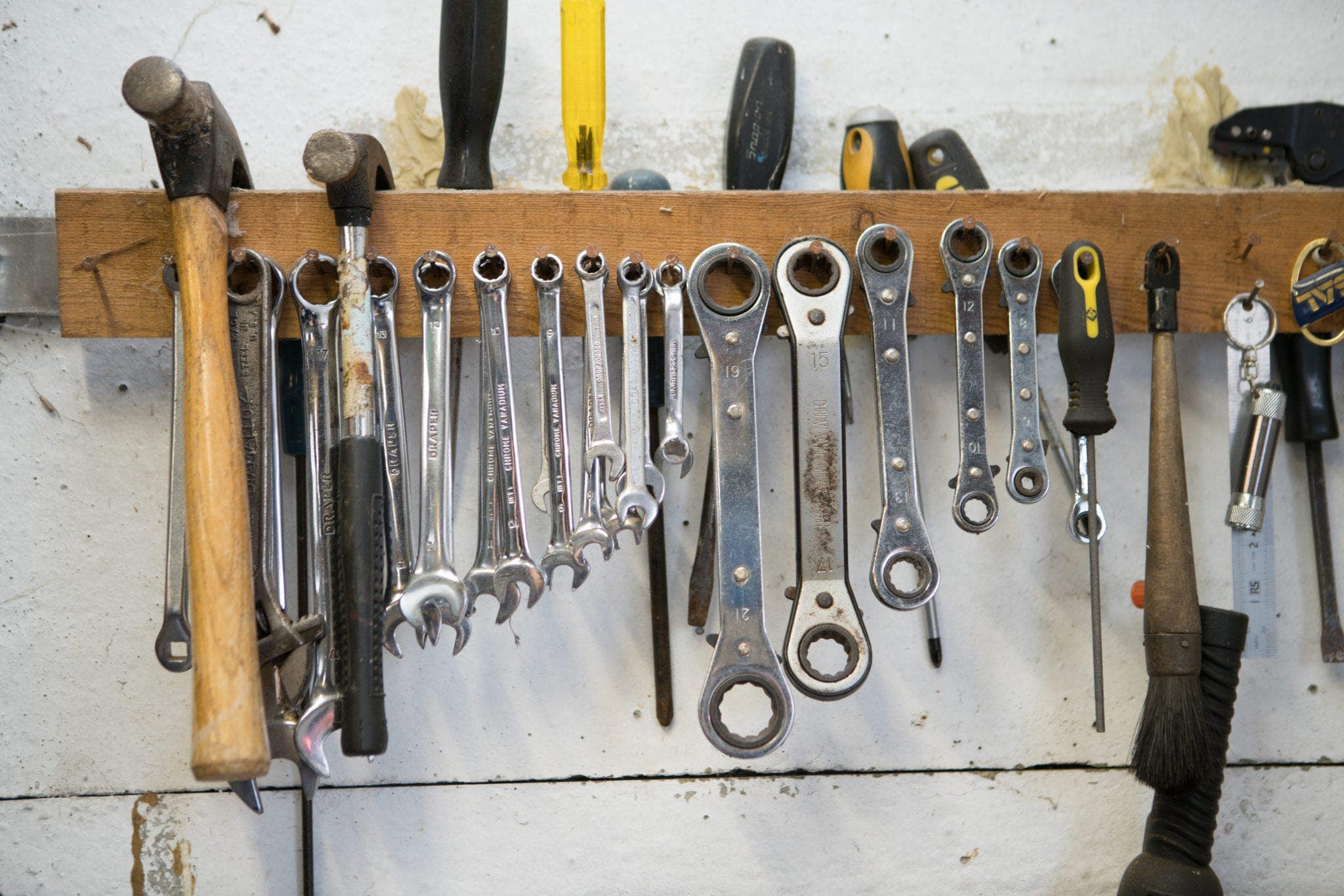 These days' things are a little more subdued, a 1600 twin port bolted to a 1500 gearbox is enough, and a 1500 single port is waiting in the wings to be bolted up when the time is right. Inside Dave went all out, and specced an unusual but perfect
TMI interior
in off white with a 12" sand insert. An
oatmeal carpet
set ties in nicely and offers the perfect backdrop for the restored gear stick, handbrake handle and steering column; a shade of white from Audi, if you were wondering. In a moment of absent-mindedness the tap in his garage made contact with the front wing, leaving a rather nasty mess.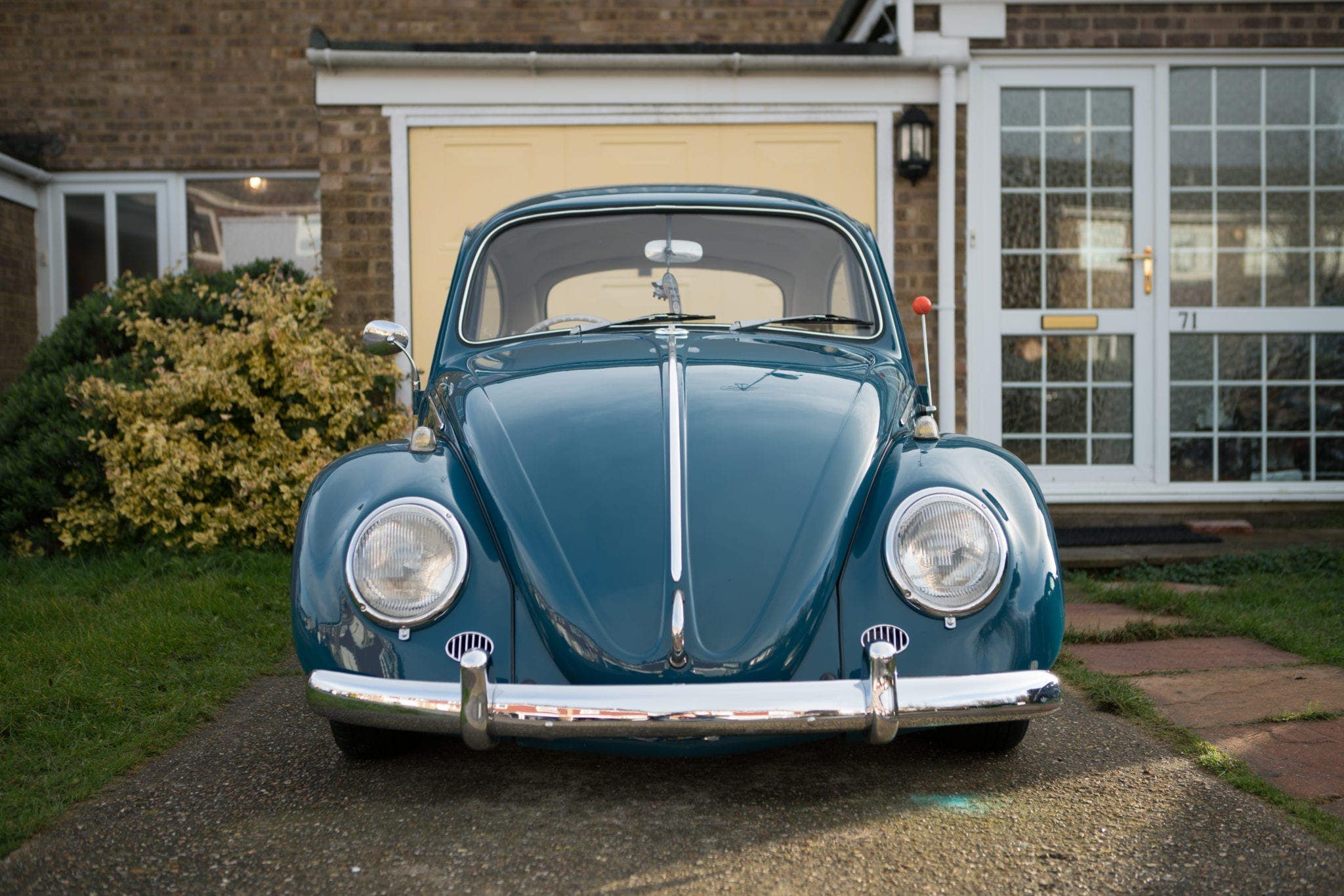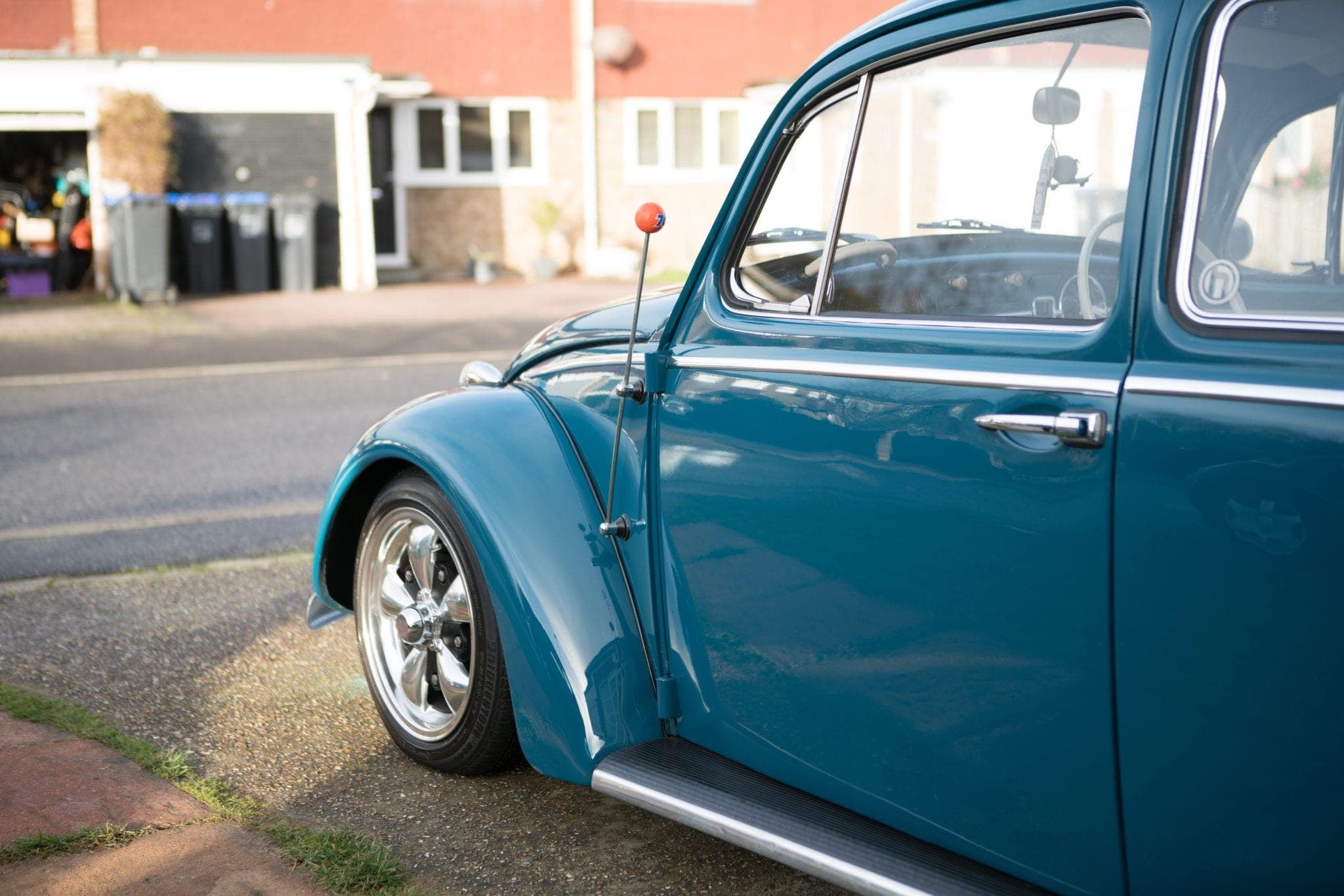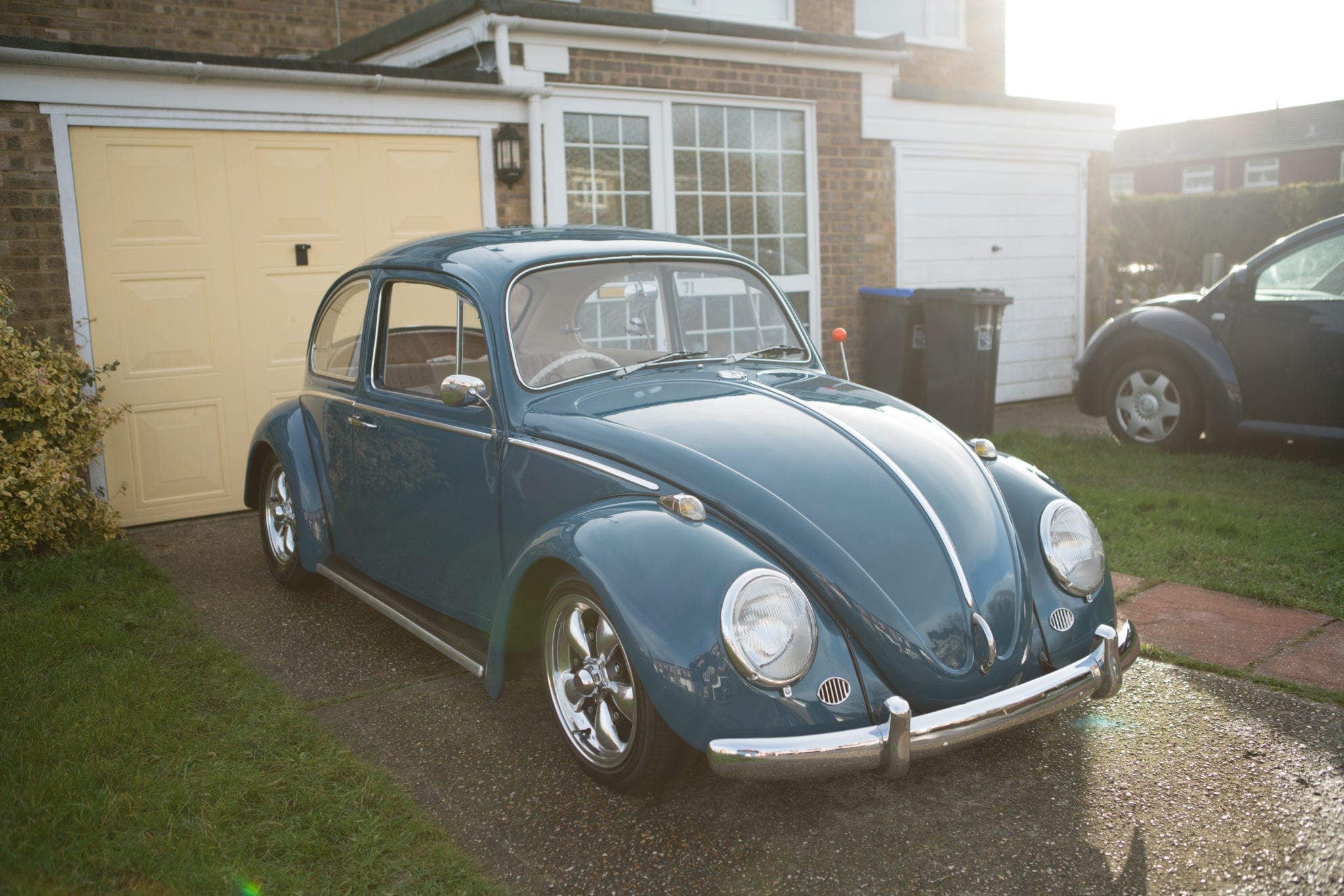 Final work
Being a hands-on guy, Dave got hold of a hammer and dolly and rectified the worst of it, before convincing himself it was a sign that he should repaint the whole car! After some late nights and weekends with the sand paper, filler and primer he chose
Johnson's Accident Repair Centre
in Burgess Hill  to do the honours for him with the paintwork, and the fresh coat outside only spurred him on further. Once home, a good friend and local engineering legend Arron Tulley assisted with the headliner installation to round the whole package off. Final touches include rear pop-outs, and having Neil Meliard of Prosign add a '1965' to the glovebox lid to continue the personalisation. Dave hit the enthusiast jackpot in 2014 when Volksworld magazine https://www.facebook.com/volksworldmagazine/ called and asked to feature it; then in 2017, he got the chance to display it indoors at
the Volksworld show
.... talking of special occasions, it was dressed with ribbons for his and 'Mrs Dave's' wedding in September last year too. Plans for the future... Well enjoy this one, and get his crossover bus nicknamed 'Guantanamo Bay' finished to take the family camping in; I think we may have kickstarted the aircooled enthusiasm again good and proper.