Driving to meet
Paragon
MD Mark Sumpter we pass a number of Stuttgart sports cars on the twisty Sussex country roads. It's no coincidence, they play perfectly to the strengths of Paragon's chosen specialist subject - Porsche.
Perfection by definition
Located in a small village called Five Ashes, Mark has collected together a team of likeminded enthusiasts and specialists to help him offer the very best experience to his customers. "It doesn't matter what vehicle you are driving, or interested in buying, everyone is treated the same and the cars are treated the same too" he reveals as we chat in their spacious modern showroom. When I got back I looked up the definition of Paragon... It was pretty fitting.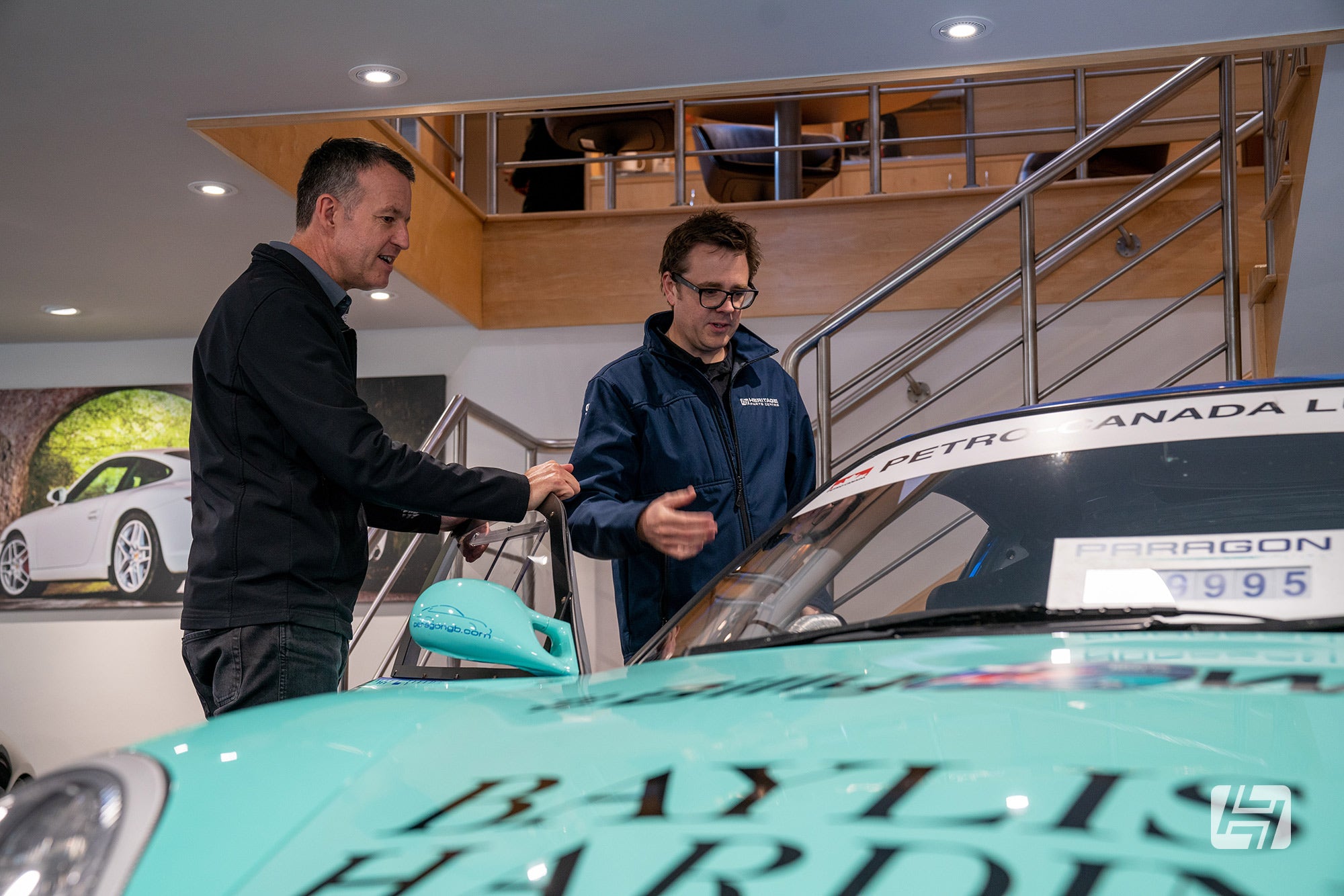 Trusting the team around you
Mark comes across as a laid back guy and by his own admission, he trusts his team and encourages them to put their stamp on what Paragon is about "I don't tell Jamie, Jason or Kees what to do, they are experienced and use their initiative when it comes to both sourcing and selling cars. Many cars will come back to us after we've sold them before, which is great as we know their history inside out, meaning we can sell them on very easily."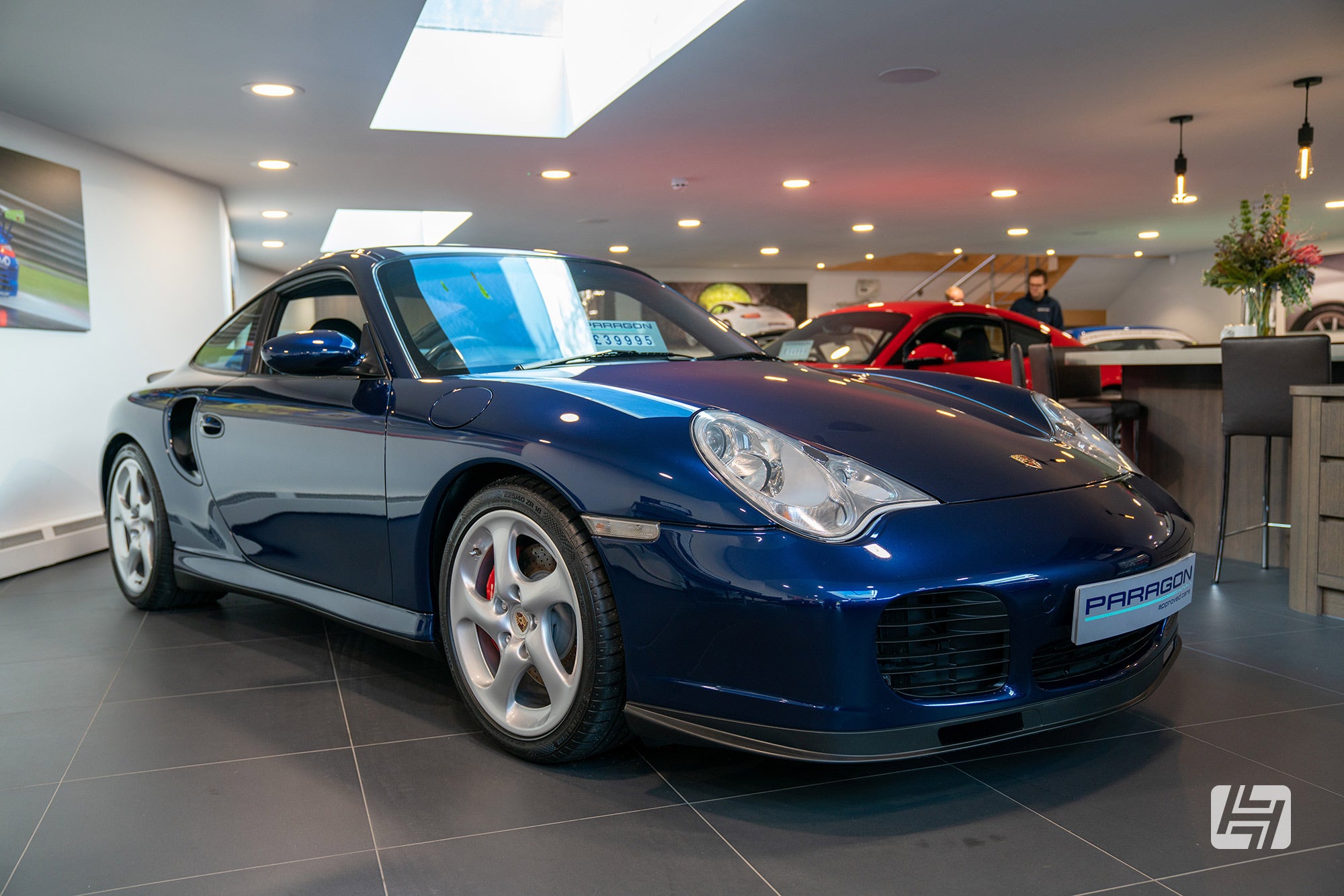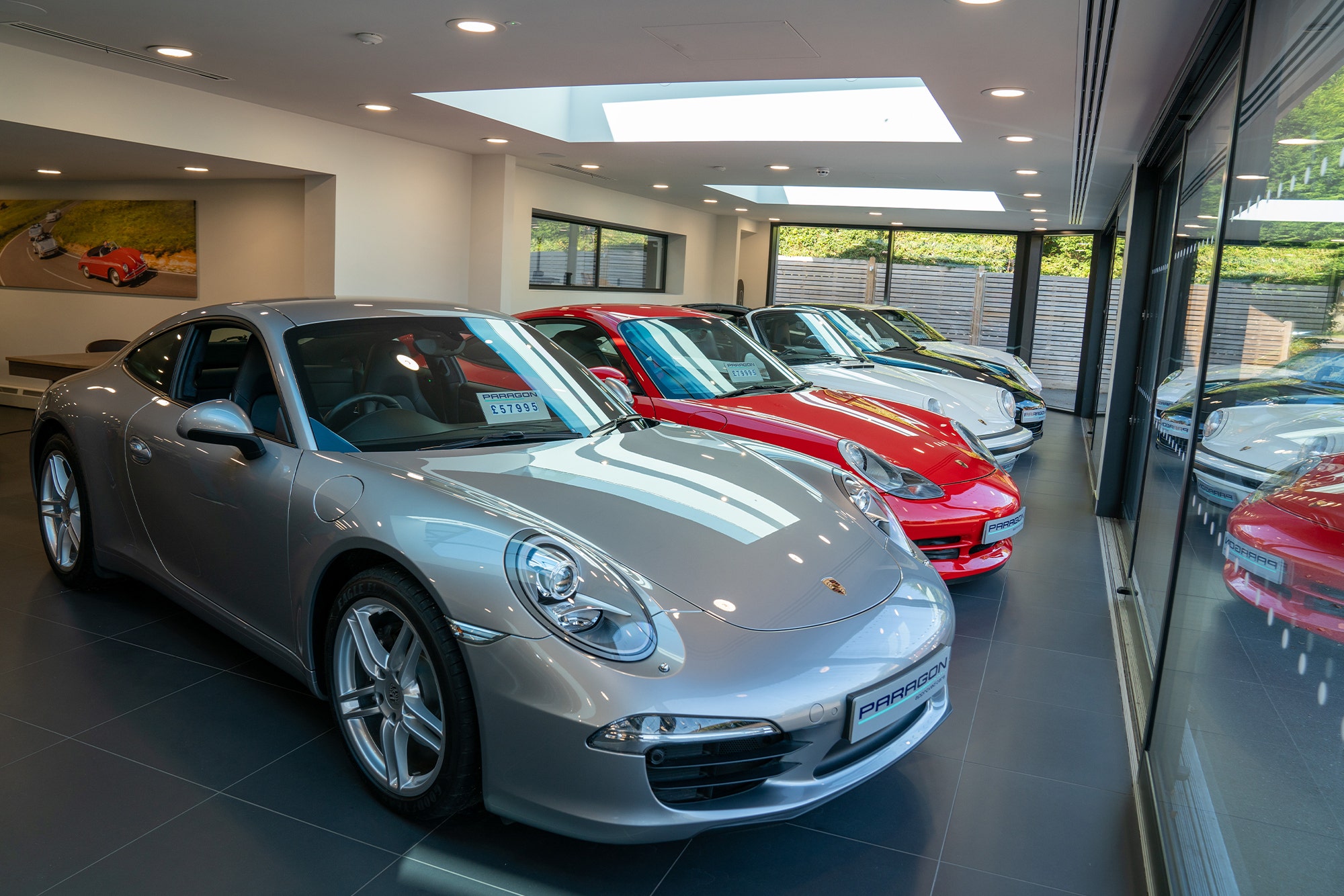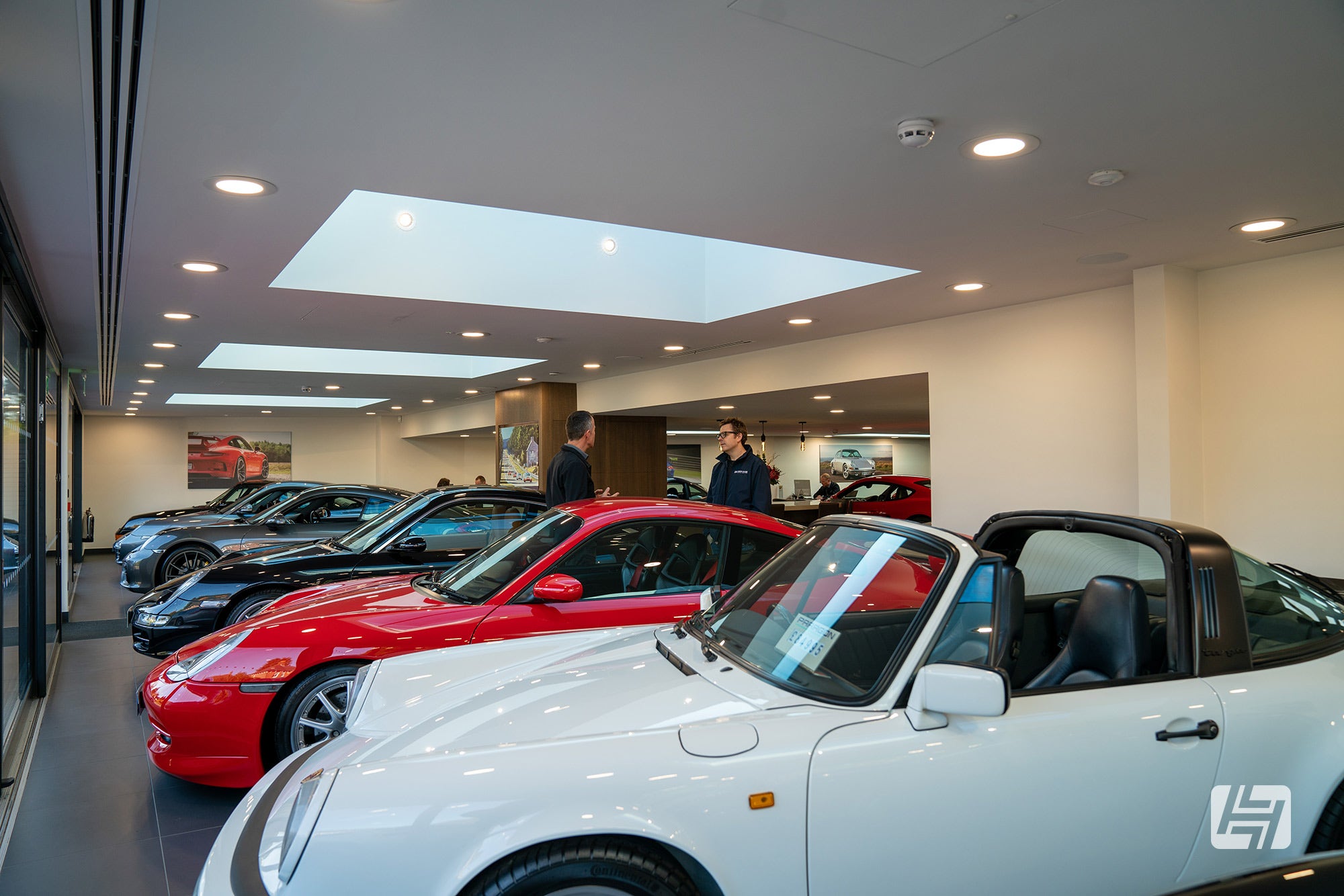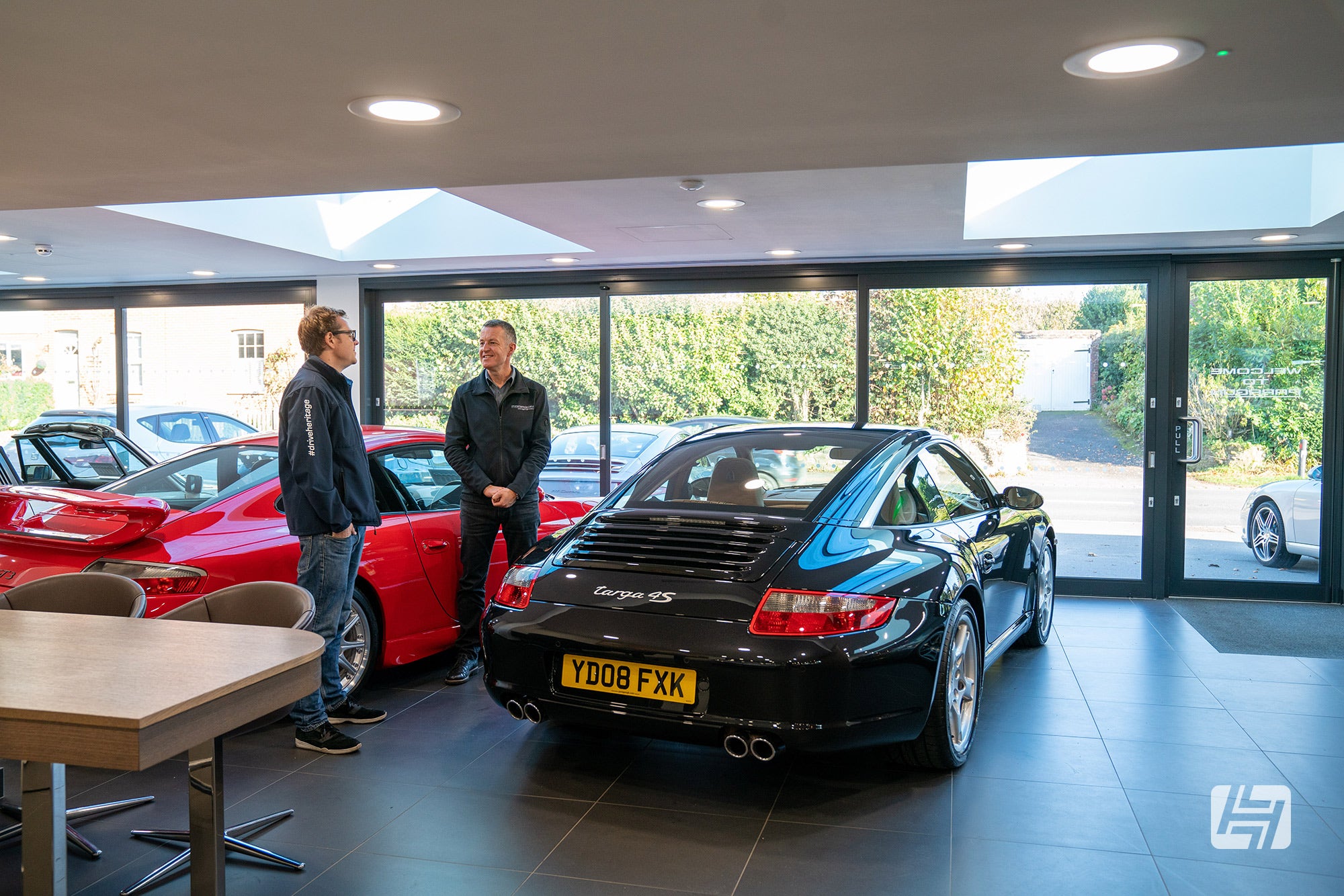 It wasn't always Porsches...
Founded in 1993 Mark and his business partner first tried their hand at selling VW Beetles. "We were competing in the Big Boys Toys Beetle Cup at the time, so we knew the cars" Mark recalls. "This building was still a village petrol station, with a workshop at the side and we had the cars lined up for sale on the front."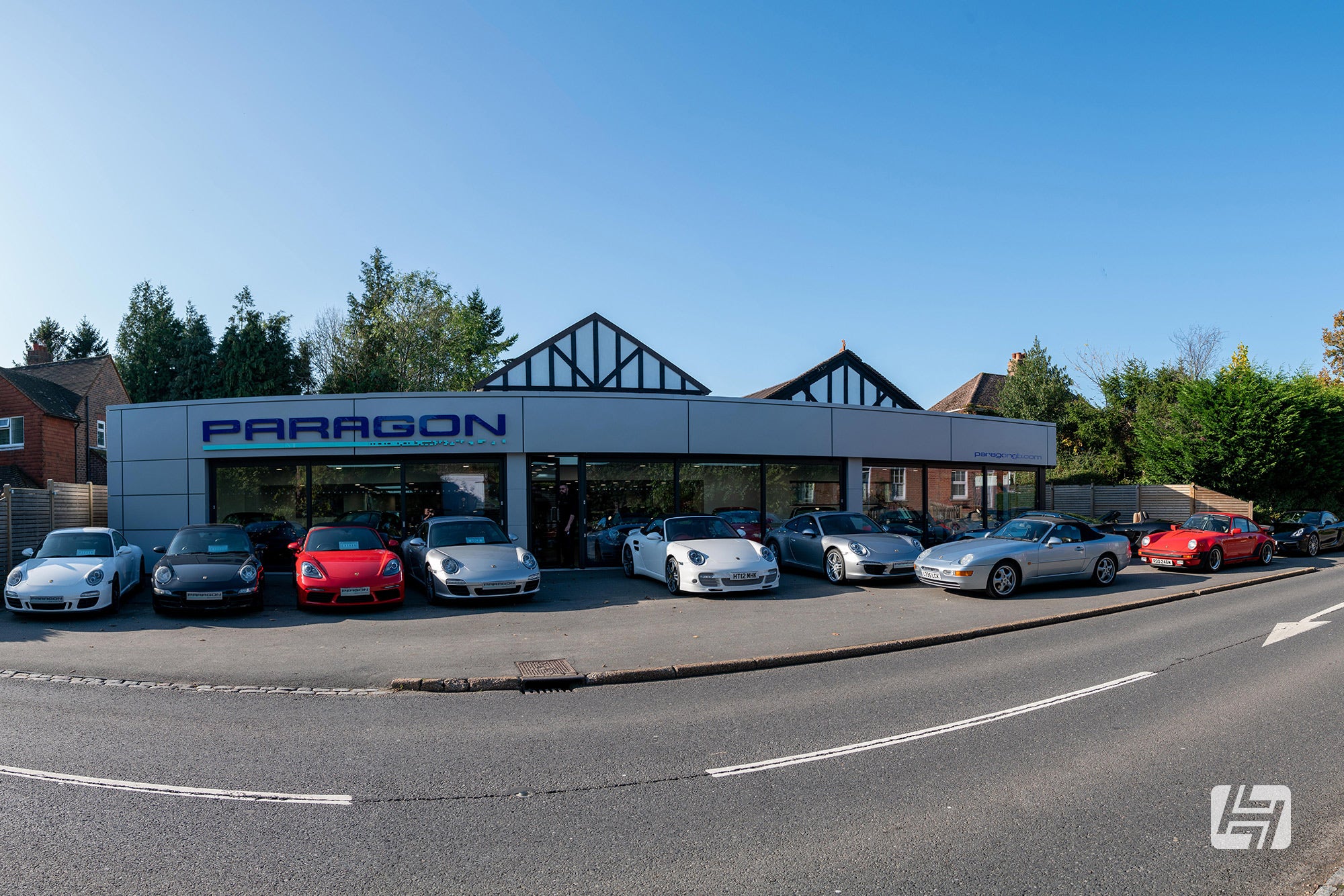 A familiar path
Within a couple of years, Paragon had 'graduated' from trading in Type 1s and started stocking sports cars from Stuttgart and working on them too. These days Mark doesn't own a Beetle but has a showroom full of Porsche at his disposal, on top of his personal 356 Speedster, 964 RS, '65 911 race car, Lotus Cortina, 991 Speedster and his daily driver Porsche Macan.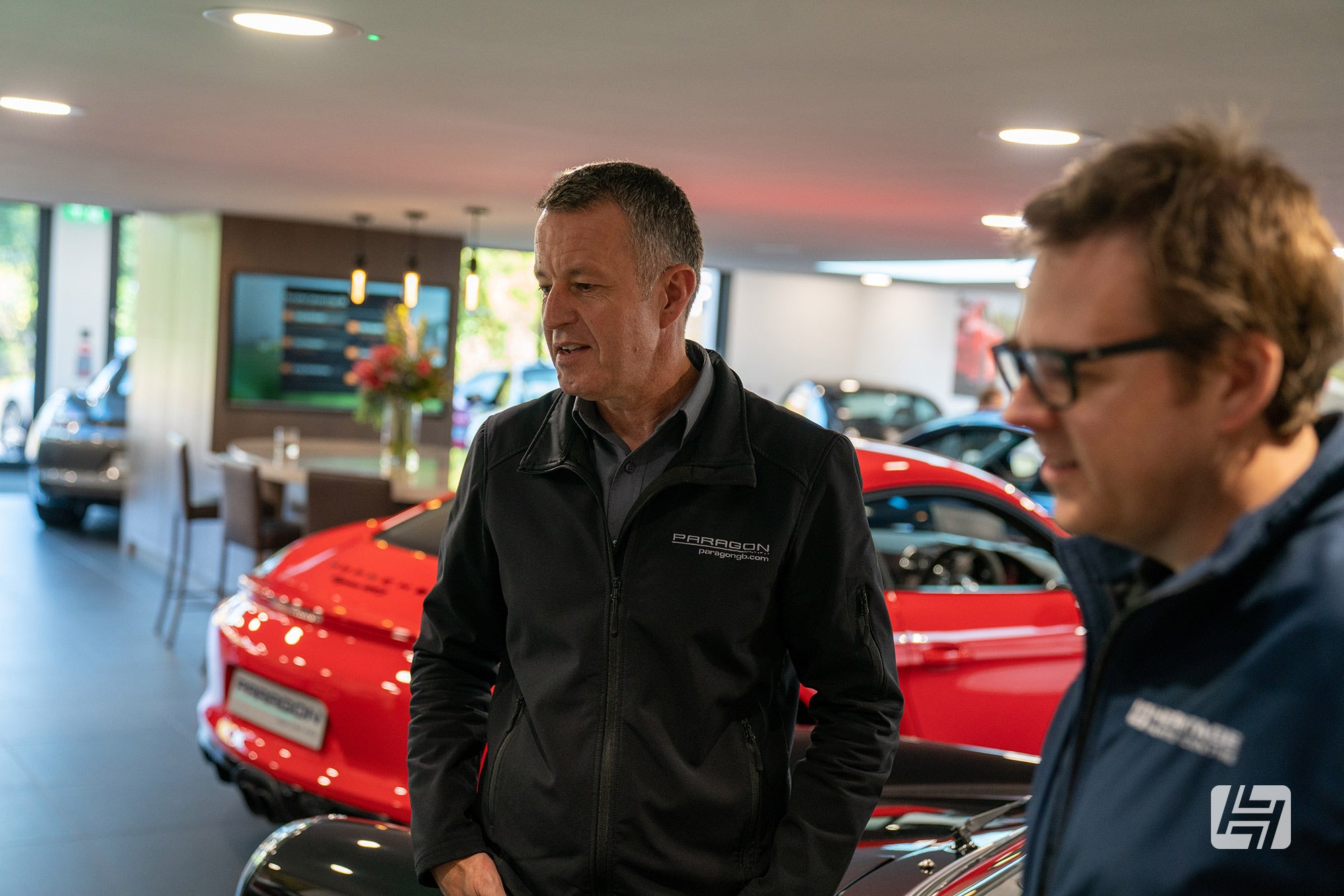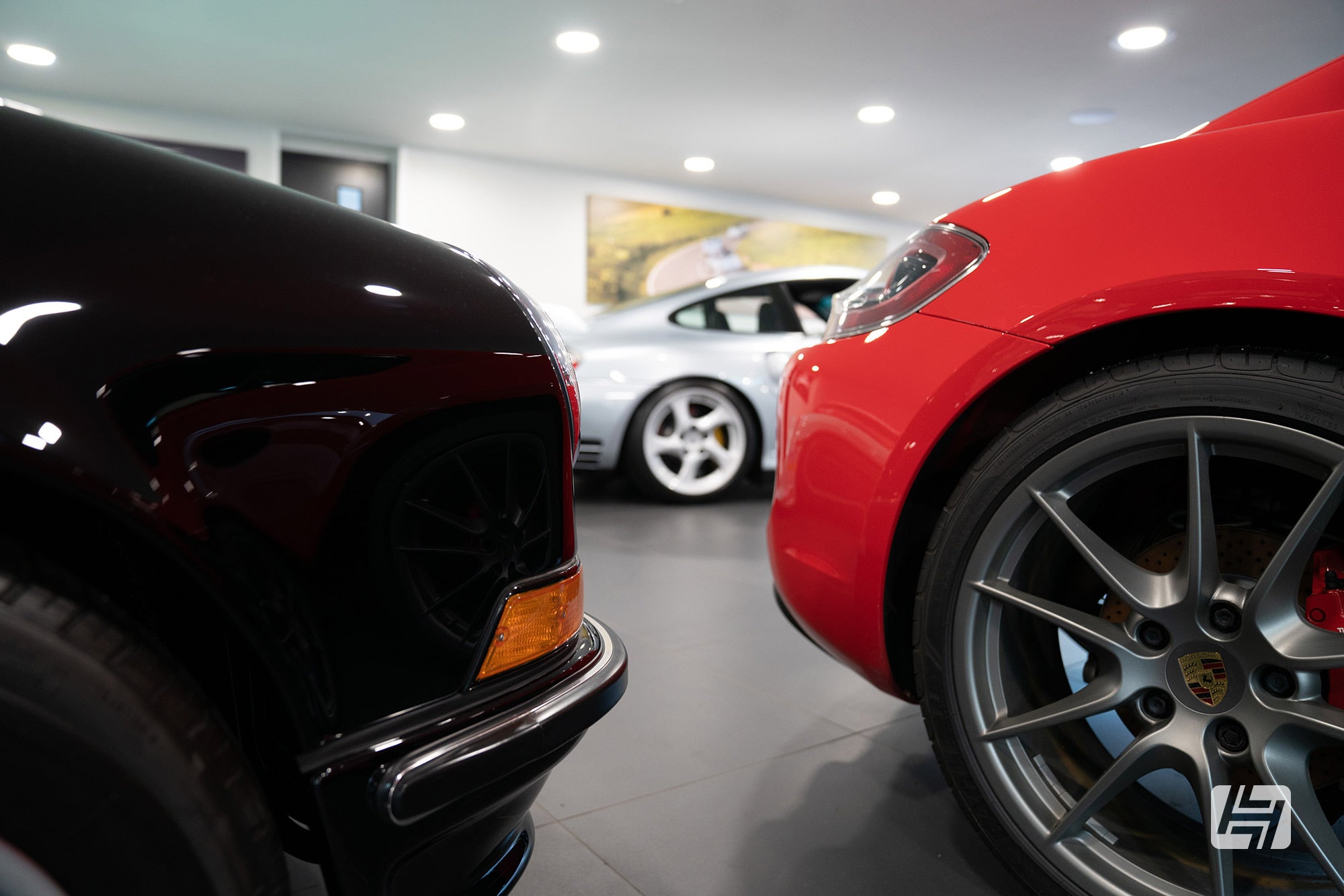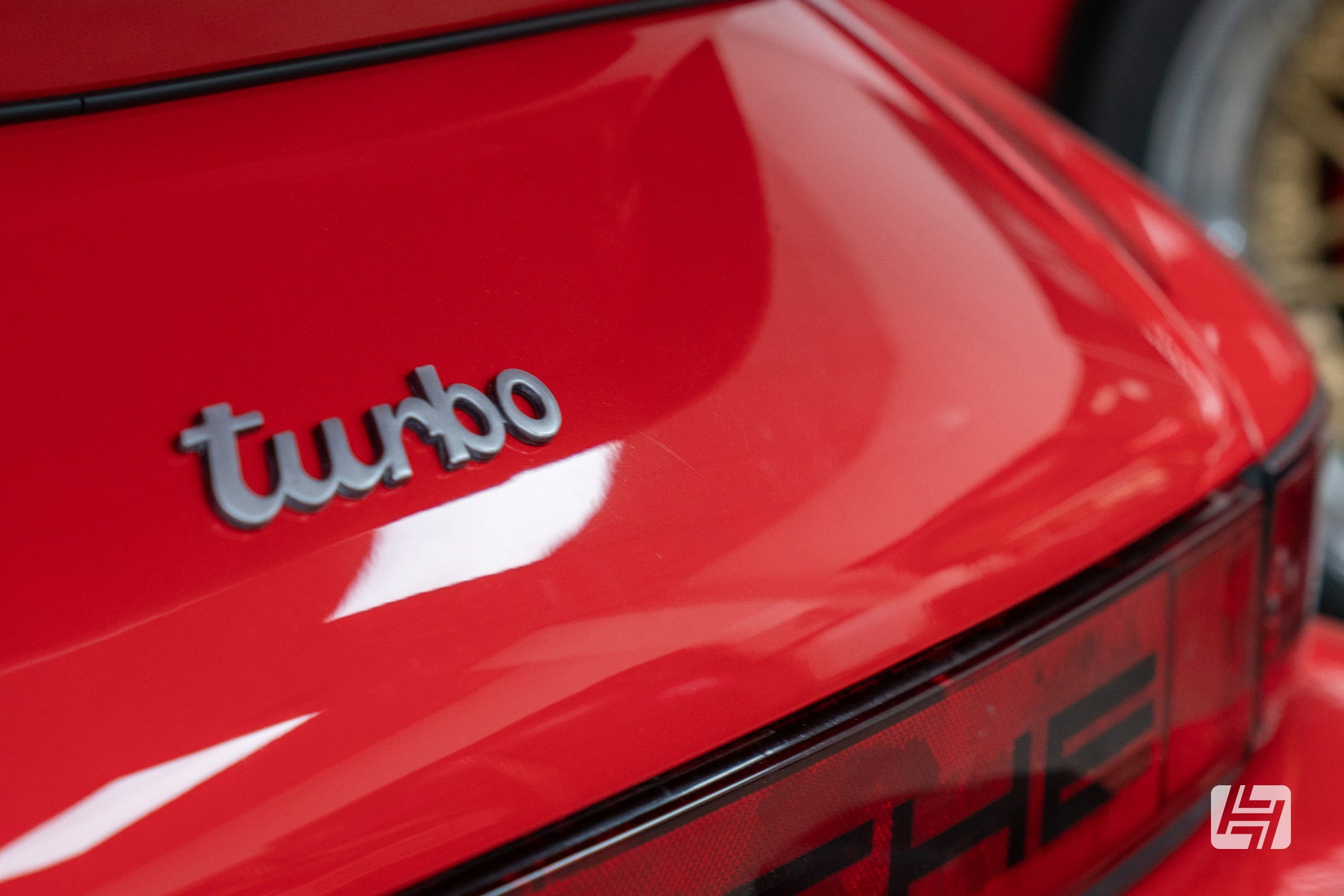 Racing to the top
After a few seasons racing Bugs, Mark was fascinated by watching Porsches racing and he sourced a 1978 3.0 Coupe to have a go himself. His first season was in 1996 and he's challenged in a Porsche championship every year since, winning 4 outright and losing track of race victories and podiums, such has been his success.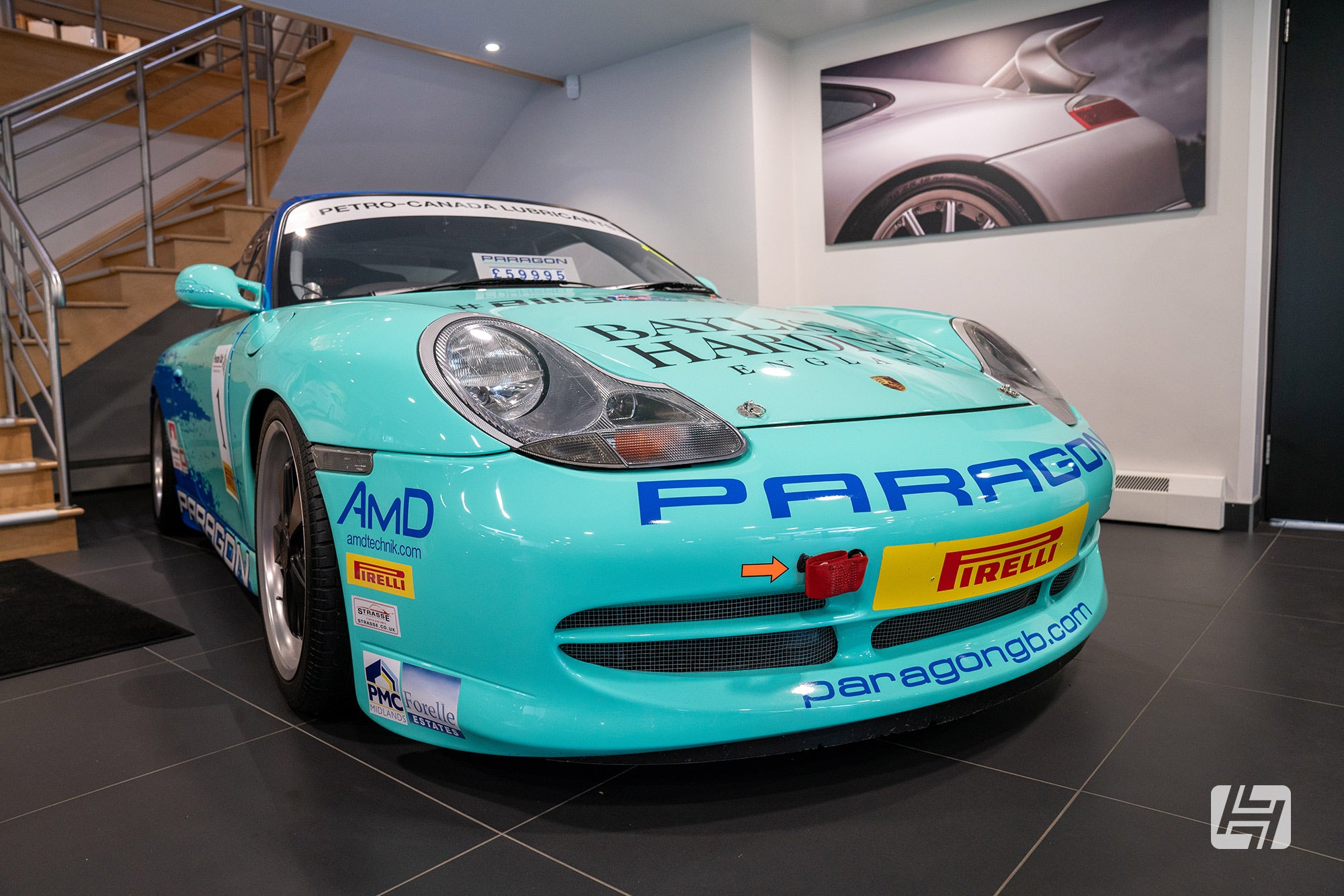 A bit like Heritage...
The more I chat with Mark the more similarities I draw between ourselves and Paragon. "All of our team have or have had Porsches at one time or another. They are enthusiasts of the brand and this comes across in their passion for work and the way they build relationships and often friendships with our customers." You may recall we featured Paragon's
Kees and his VR6 Golf
in our Magazine previously.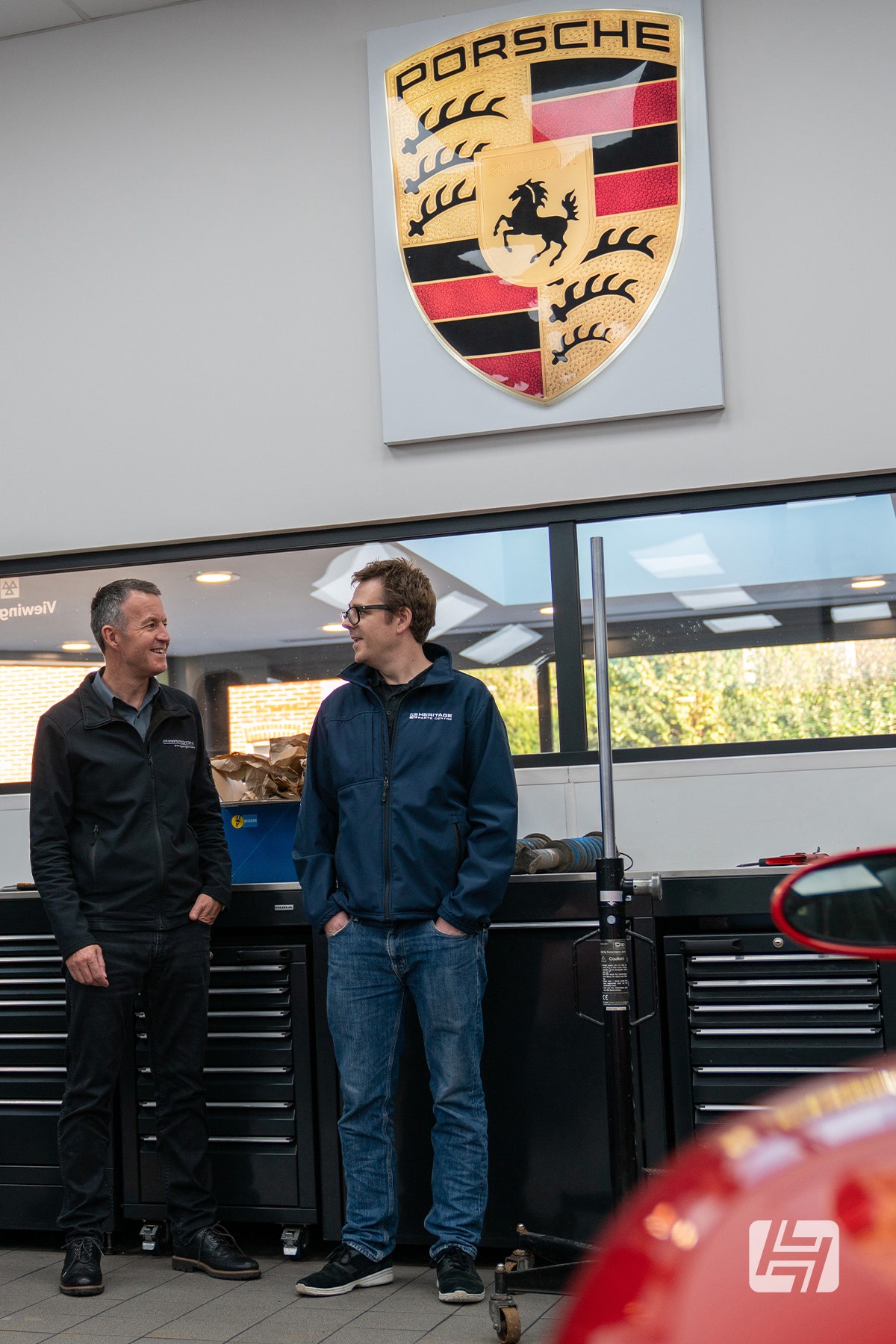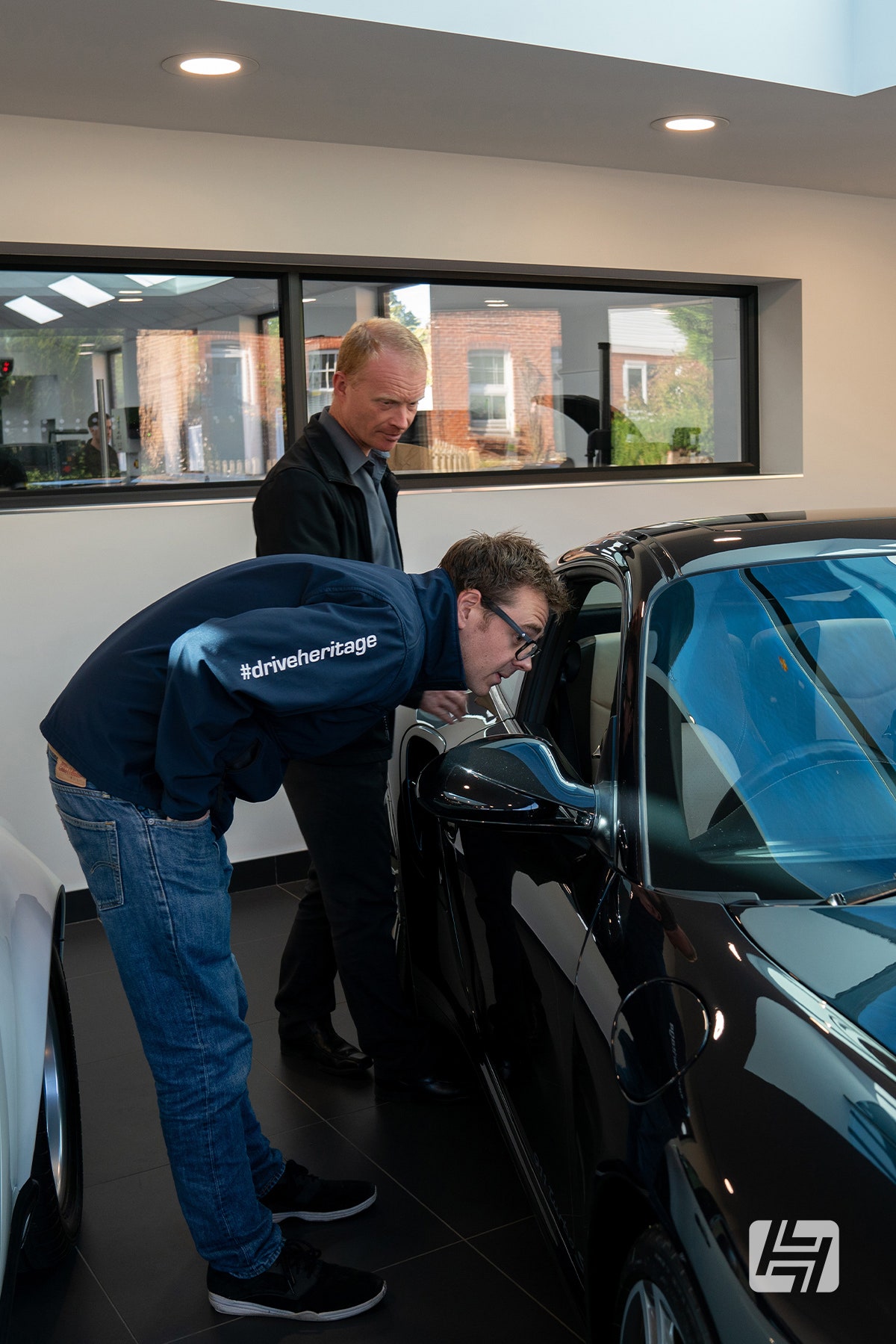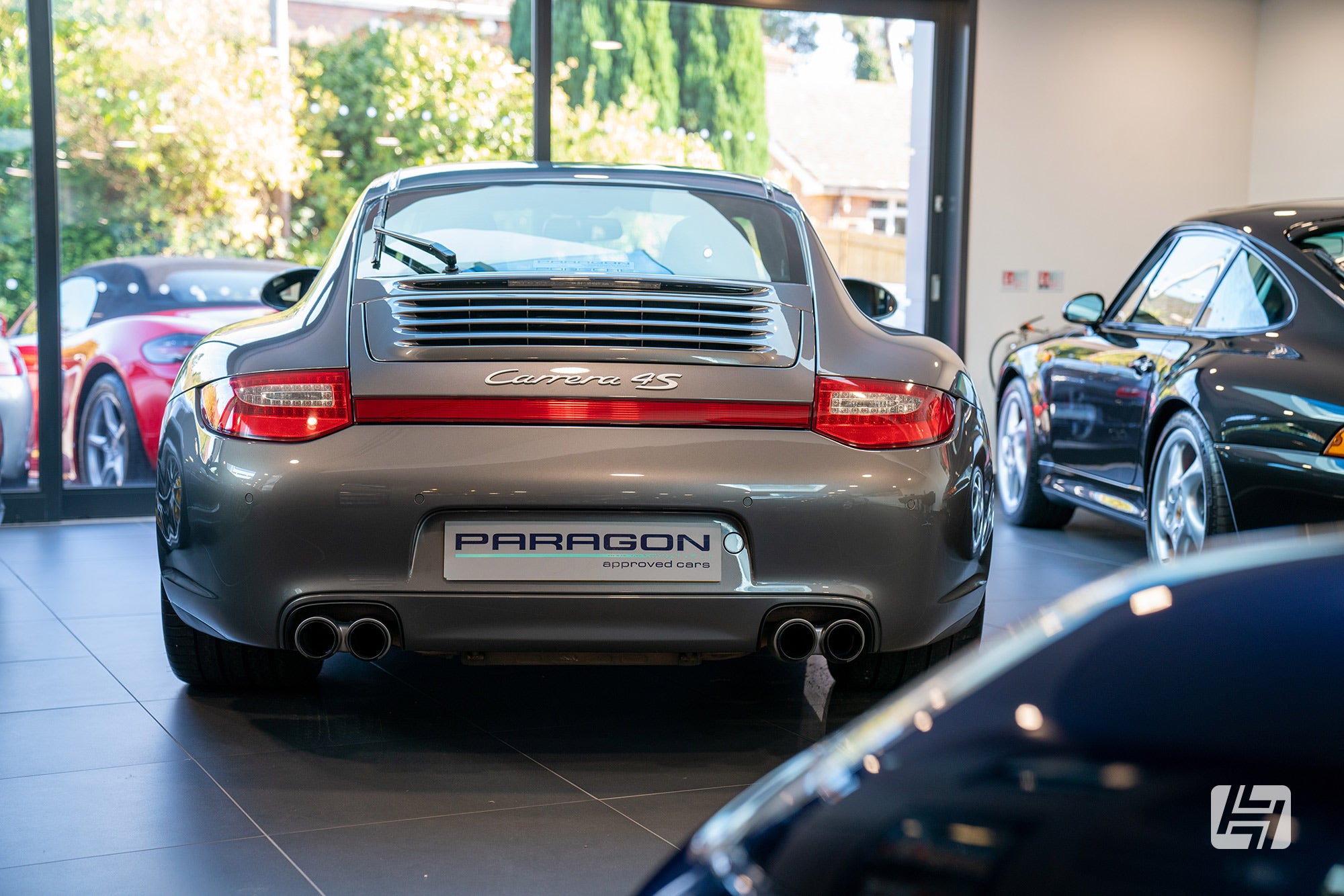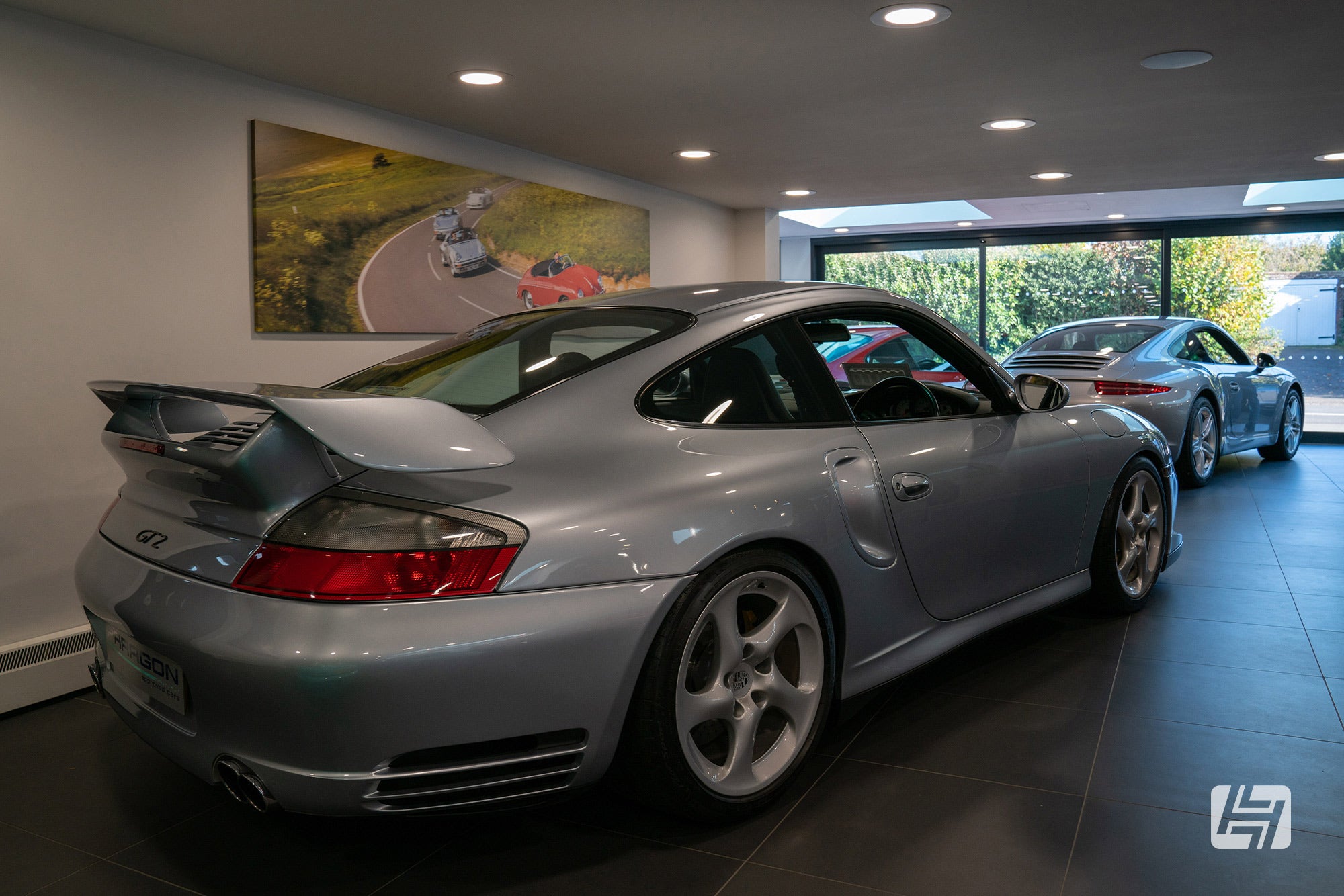 Showroom Tour
Having arrived a little early for our meeting I'd had some time to take in the sights of the
Paragon showroom
, but it's a pleasure to have Mark talk me through the current collection and share stories surrounding some of the more exotic cars they have for sale. He recalls what a friend of his paid in the nineties for the Black 1973 911 2.7 RS that's now in the showroom for over half a million.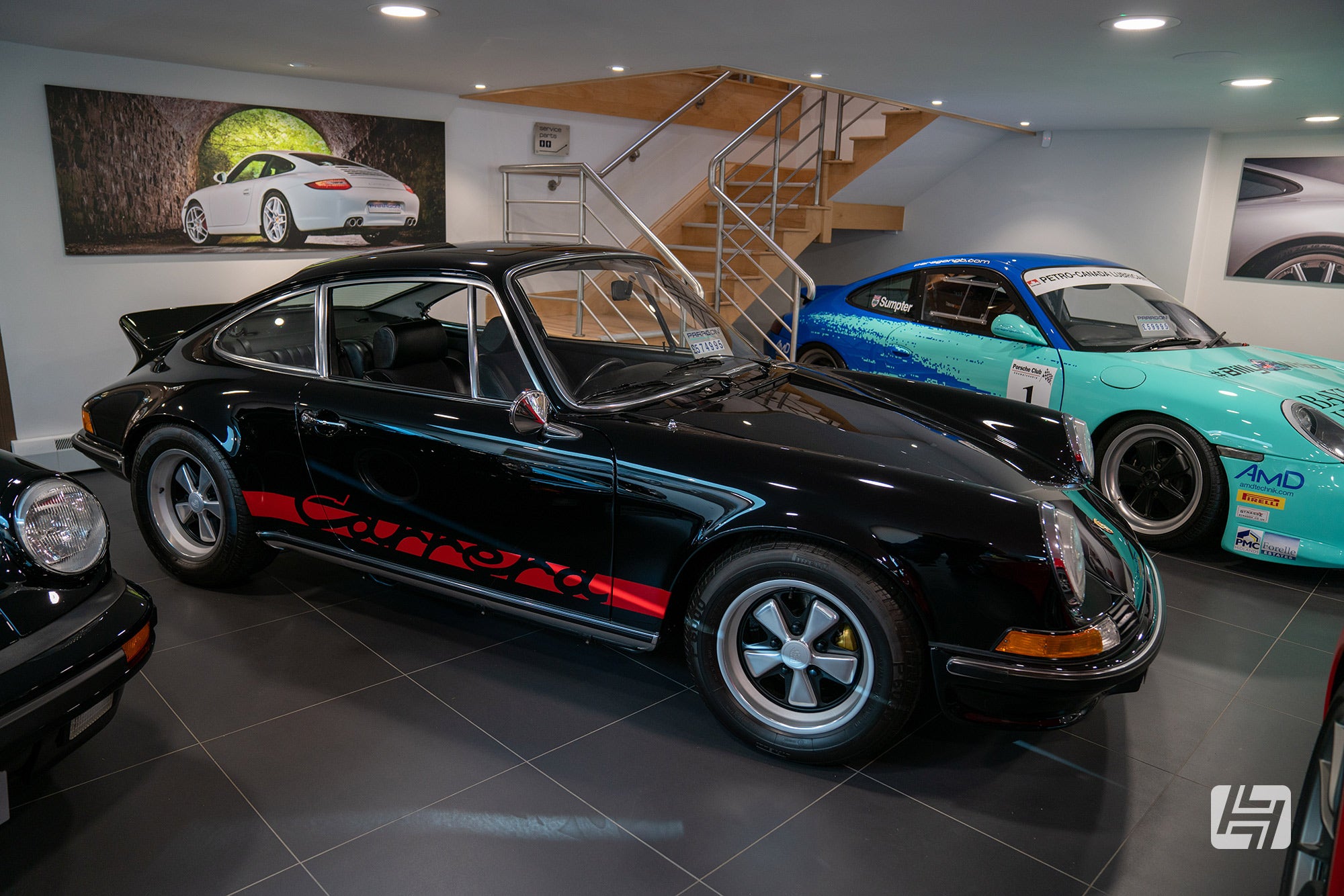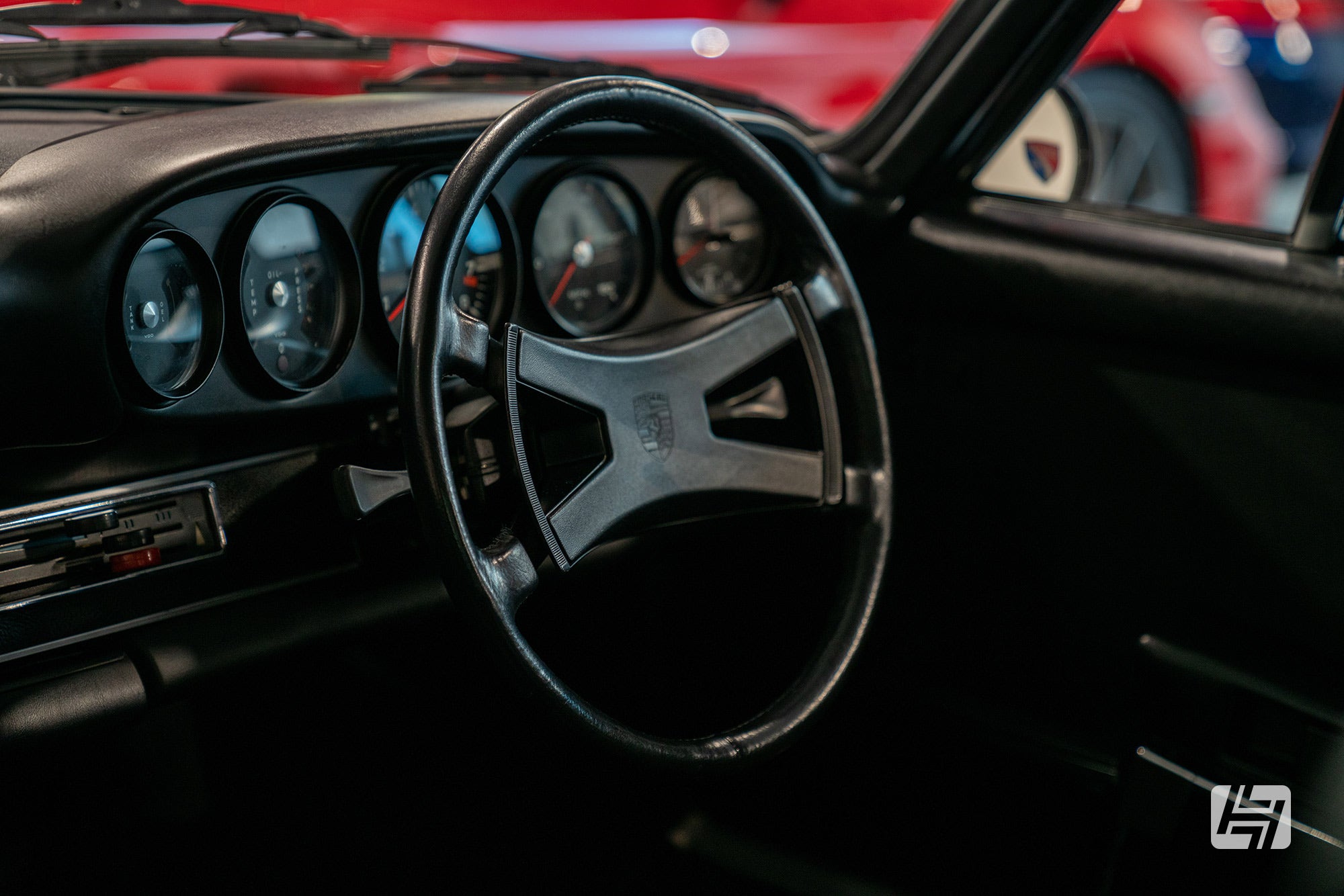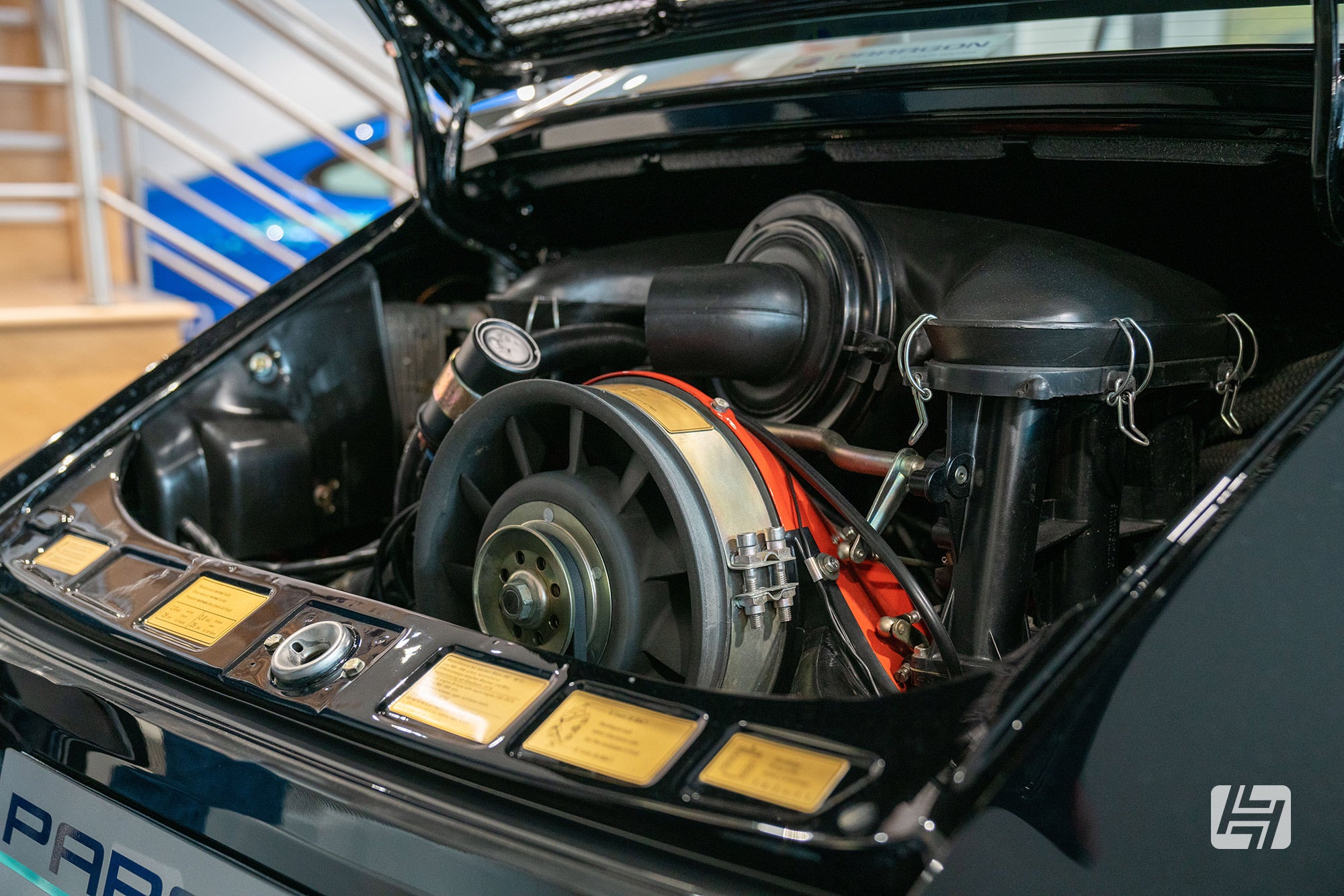 Ready to do 20,000 miles…
We find ourselves cornered by a beautiful black 911 Speedster with just 2,000 miles on the clock. "We prepare all our cars to the same level" Mark explains. "It doesn't matter if it's a £30k Boxster or a car costing hundreds of thousands. They'll be ready to do 20,000 miles, with new tyres, full service and any previous issues taken care of. If another dealer gets an ex-Paragon car offered to them, they snap it up as they know it is a good one."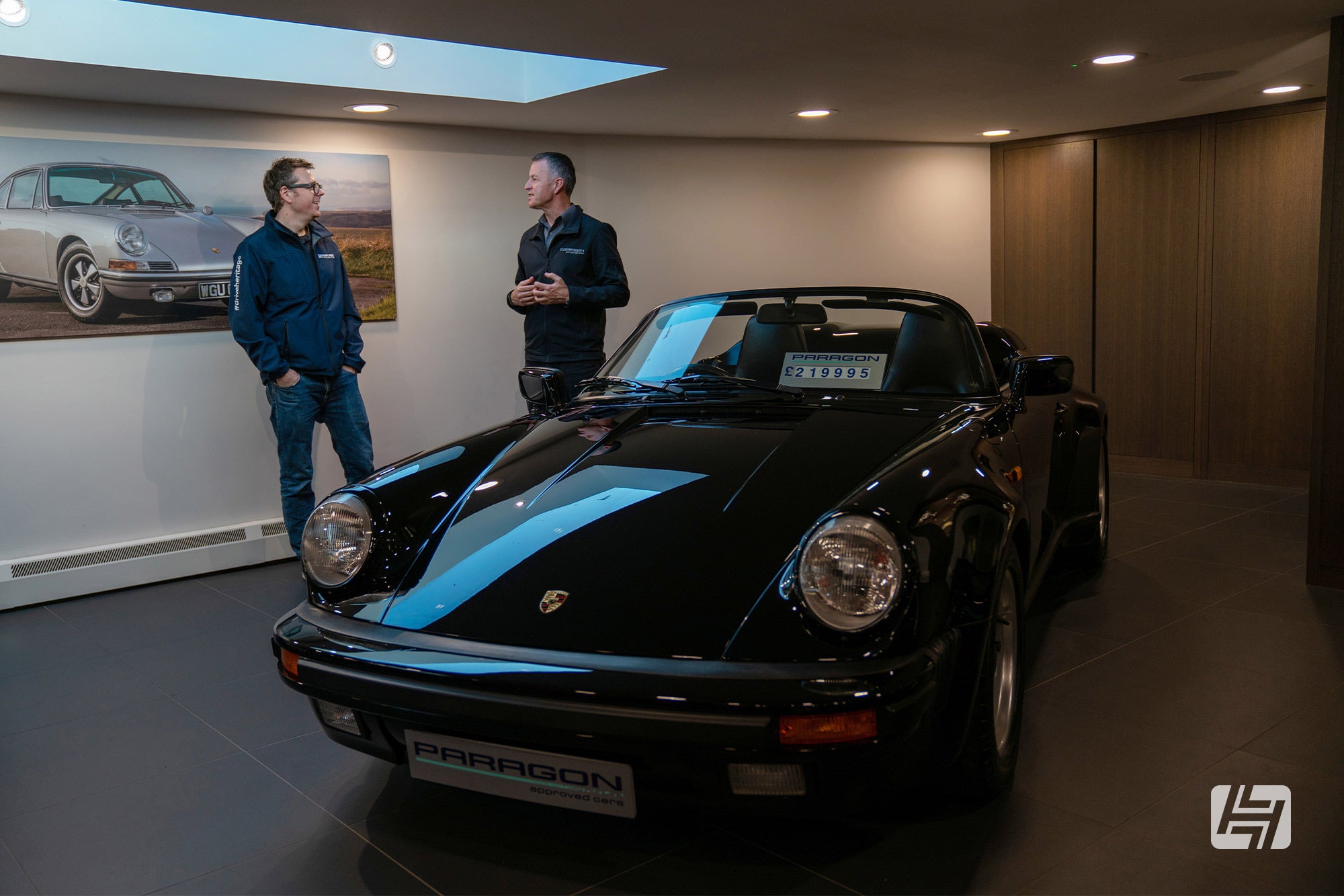 The first 996 Race Car
Parked by the stairs (that lead to another customer waiting area, some offices and their parts store) is Mark's Championship-winning 996, in the iconic Paragon race livery. "There's a funny story with this car," Mark tells me. "I was looking for a 996 to compete in, having found our 964 outpaced in the championship. This one was up for sale and fitted the bill perfectly. As a complete coincidence, it was a car I had purchased from new in Germany back in 1998 and converted to RHD to race. At that time it was the first 996 Racecar in the world and the first to win a race, that we know of."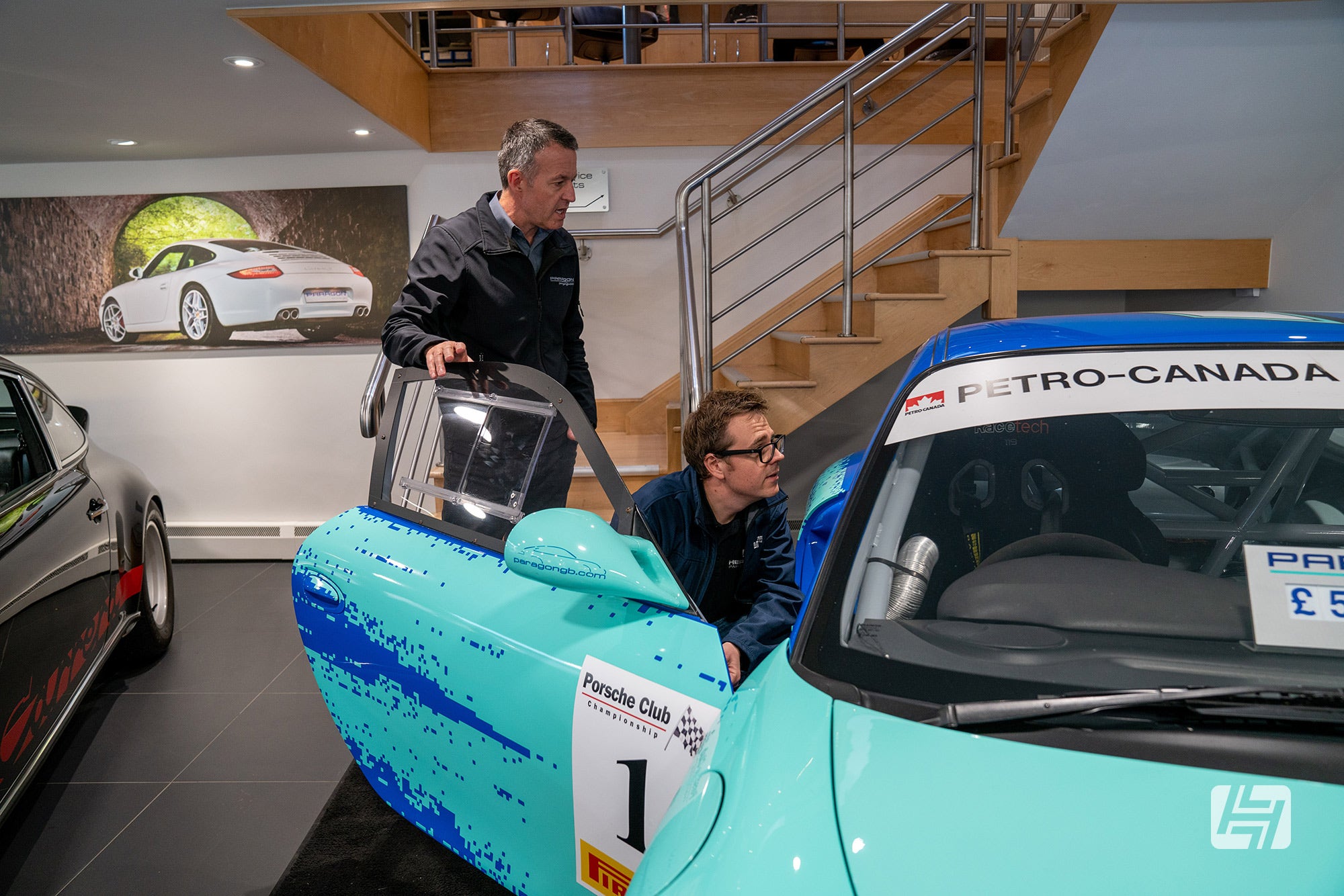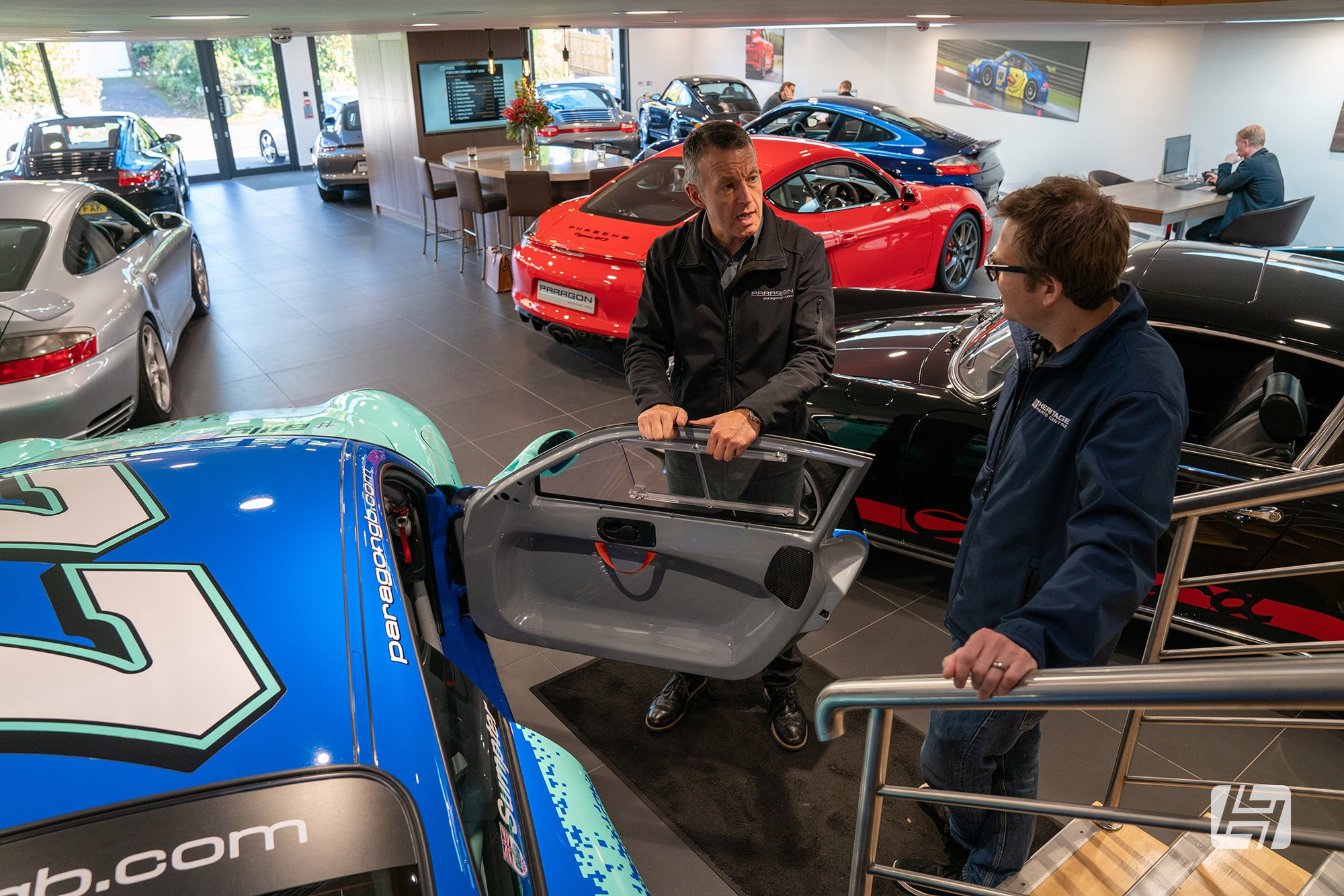 The 2.0L Cup Champion!
Our meet up came just days after Mark had returned from the Paul Ricard Circuit in France, where he had claimed the 2.0L Cup title in his 1965 911 race car. This series is strictly for 1965 2.0L models and has really captured Marks enthusiasm, in part due to the international circuits they get to visit, prompting the sale of the Paragon 996. Mark also lets slip of an RSR build he's planning with BTCC title contender and 2013 champ, Andrew Jordan.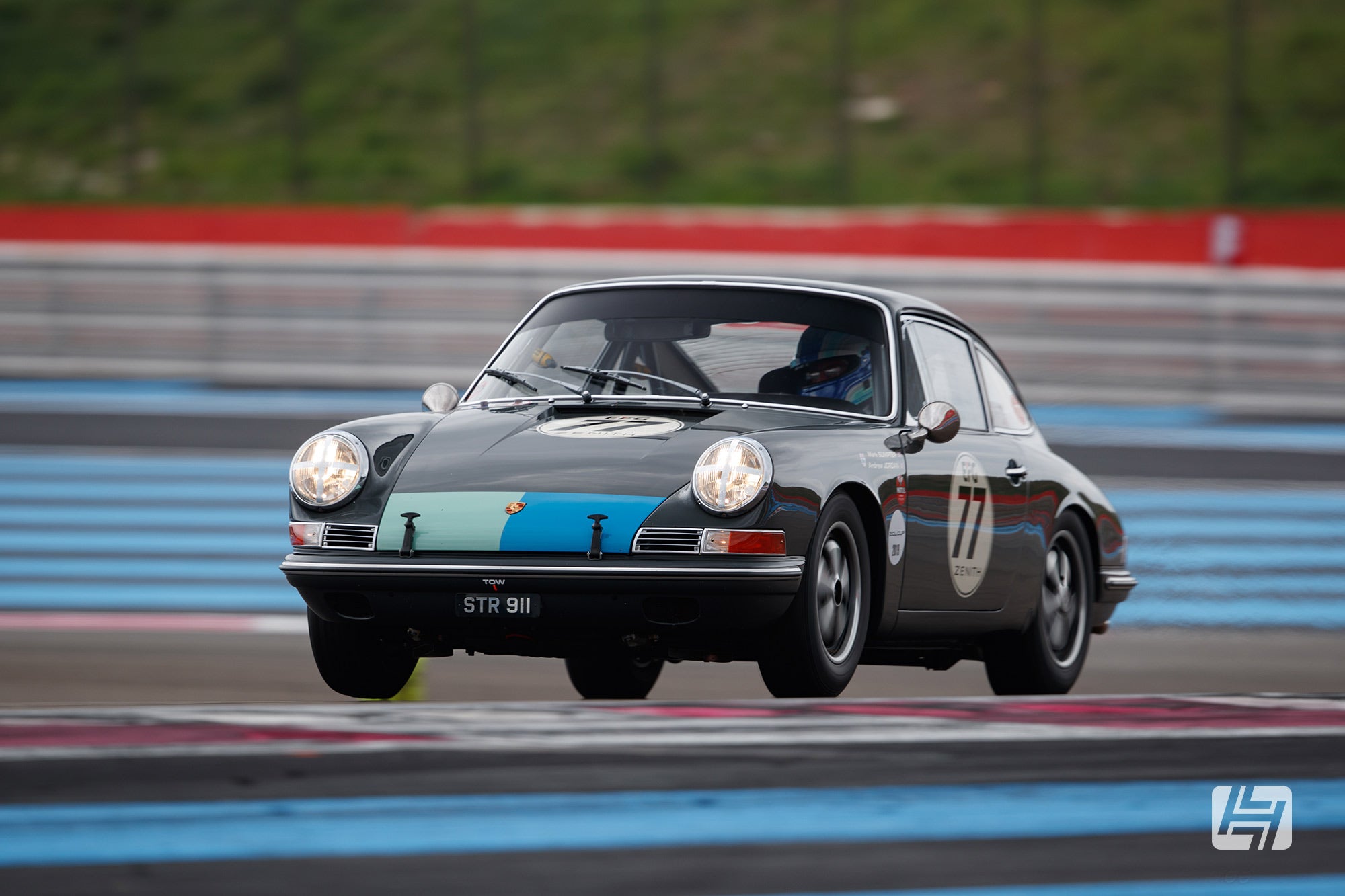 Inside the Workshop
With probably the smartest workshop we've had the pleasure of visiting, Paragon has invested heavily in flush-fitting floor-mounted ramps and the latest technology and tools to service and repair their customers' vehicles. They don't just take care of maintenance and MOTs either. They'll happily project manage race car builds and full restorations too, working with trusted local specialists when it comes to paintwork and trim. Mark gives me the rundown on a few of the cars they have in on the ramps. "This red 997 has over 900 bhp and is in for new shocks and airlift on the front, to make speed humps a little more manageable. Before it came in the customer had disconnected the prop shaft, meaning all that power was only through the rear wheels – we declined the opportunity to take it for a road test!"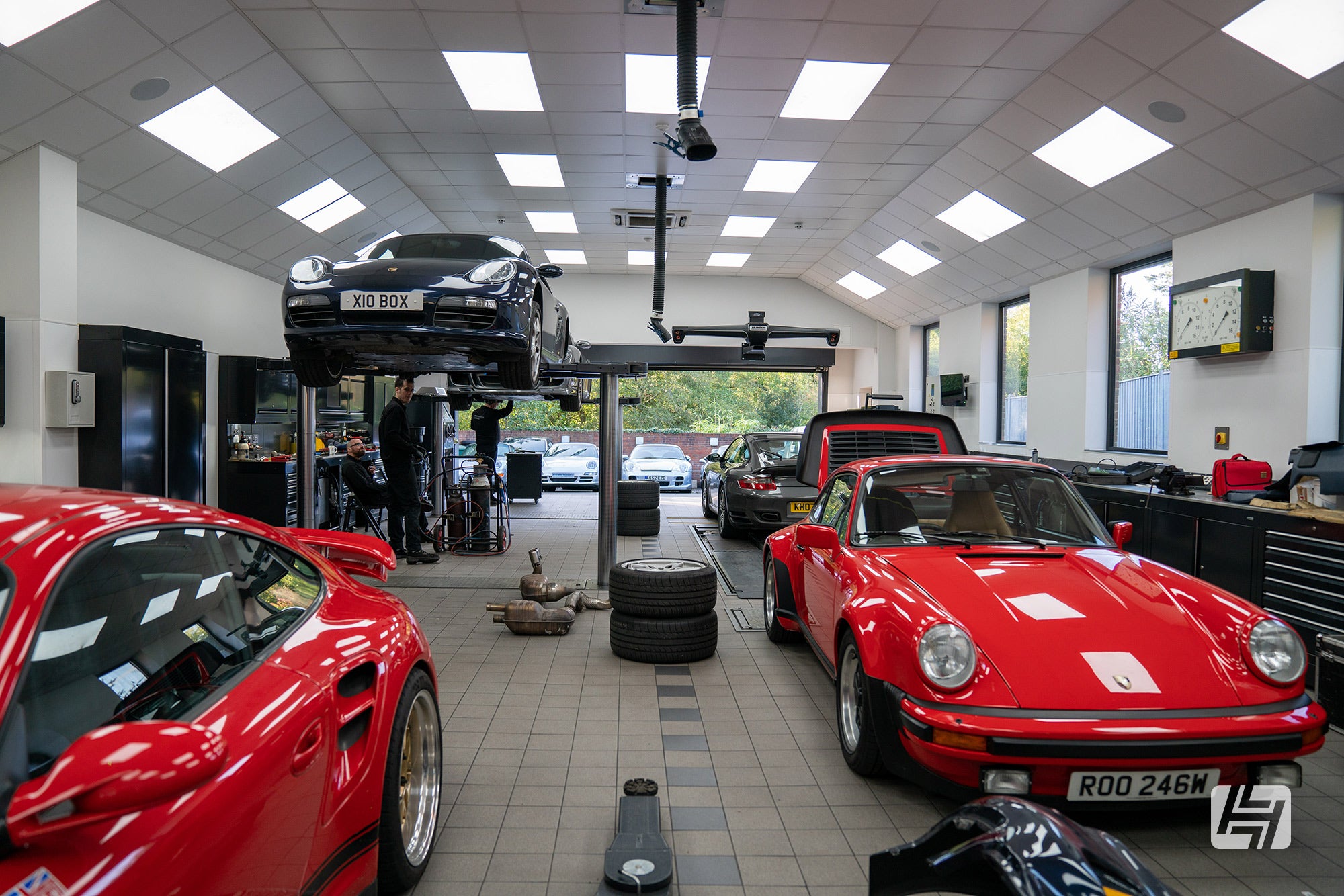 Restoration reunited
Mark then shows us a classic 911 next to it, which as it happens is also finished in Guards Red. "This one belongs to a collector. He looked to source a car that was the same as his Fathers old one, the car he used to travel in as a boy. It turns out this one we found him, was actually his Dads." Paragon has orchestrated a sympathetic restoration with new paint and seals and of course a mechanical overhaul but kept the interior original. "The owner has even sourced the same personal plate that used to be on the car to finish the project off."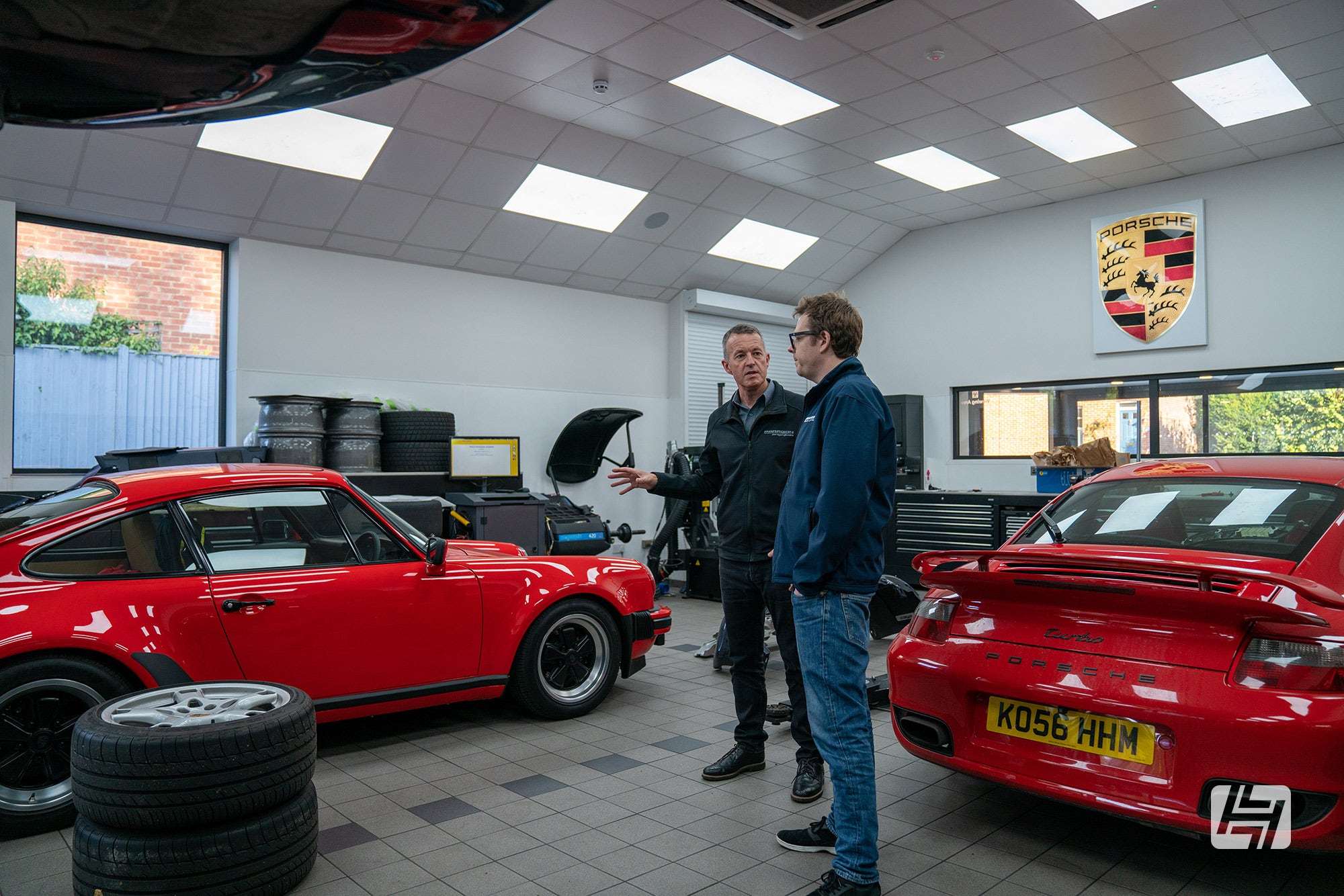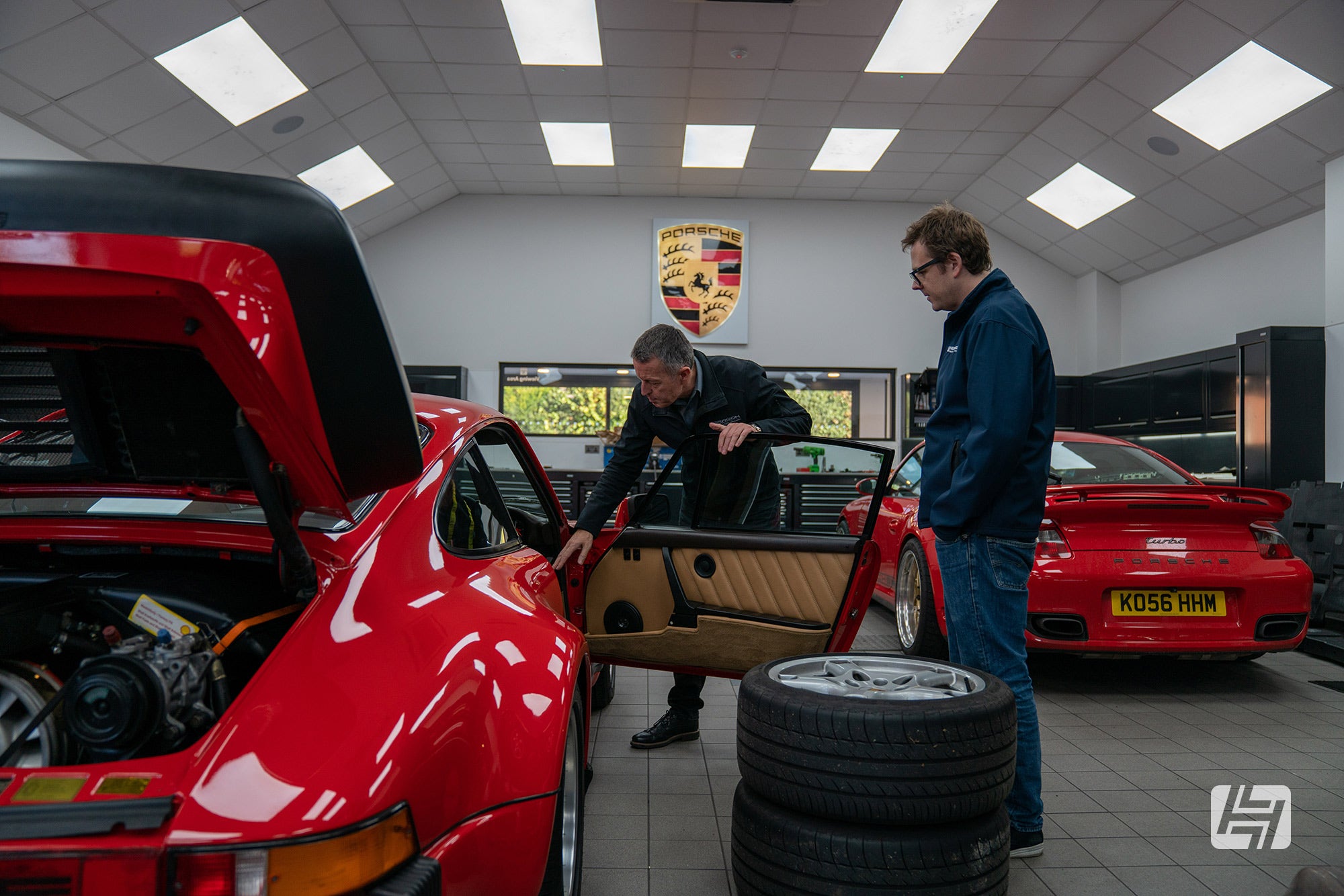 Clean Thinking
"At the rear of the building is a state of the art detailing bay "Mark explains. "Every service car gets washed, vacuumed, the glass cleaned and the wheels cleaned before you come to collect it." When it comes to preparing a vehicle for sale Paragon go to town. "Any cosmetic paintwork is carried out and the wheels are refurbished unless immaculate before the body is completely decontaminated, machine-polished and then coated with a high gloss protective wax polish. Inside the carpets are wet vacuumed, the leather is cleaned and treated with leather feed and the plastics and rubbers prepared too. Each car is as good as we can possibly get it before its ready to go in the showroom" he proudly states.  Due to time constraints during our visit, the photograph below appears courtesy of 
Daniel Pullen
.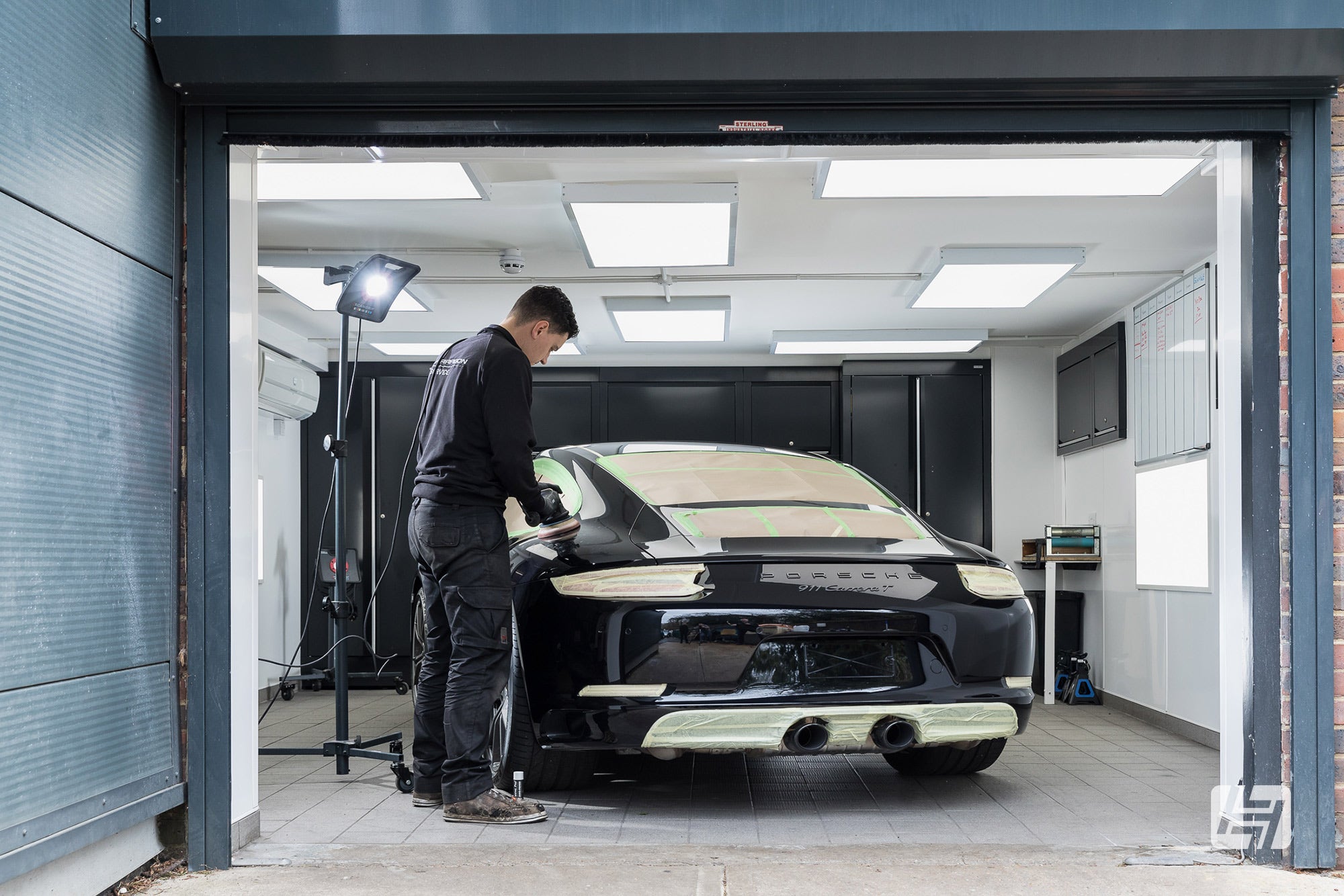 A big thanks to Mark and the rest of the Paragon Team for sharing their time with us and letting us wander around their wonderful showroom and workshop. Should you find yourself in the market for a quality used Porsche be sure to look them up, likewise their team of Technicians are only a phone call away from carrying out your next service or MOT. Andy