Well, August was a busy month for awesome car shows! Here are all the details from another fantastic event at Goodwood Motor Circuit organised by our friends at
Porsche Club GB
in celebration of 'KG Porsche' vehicles.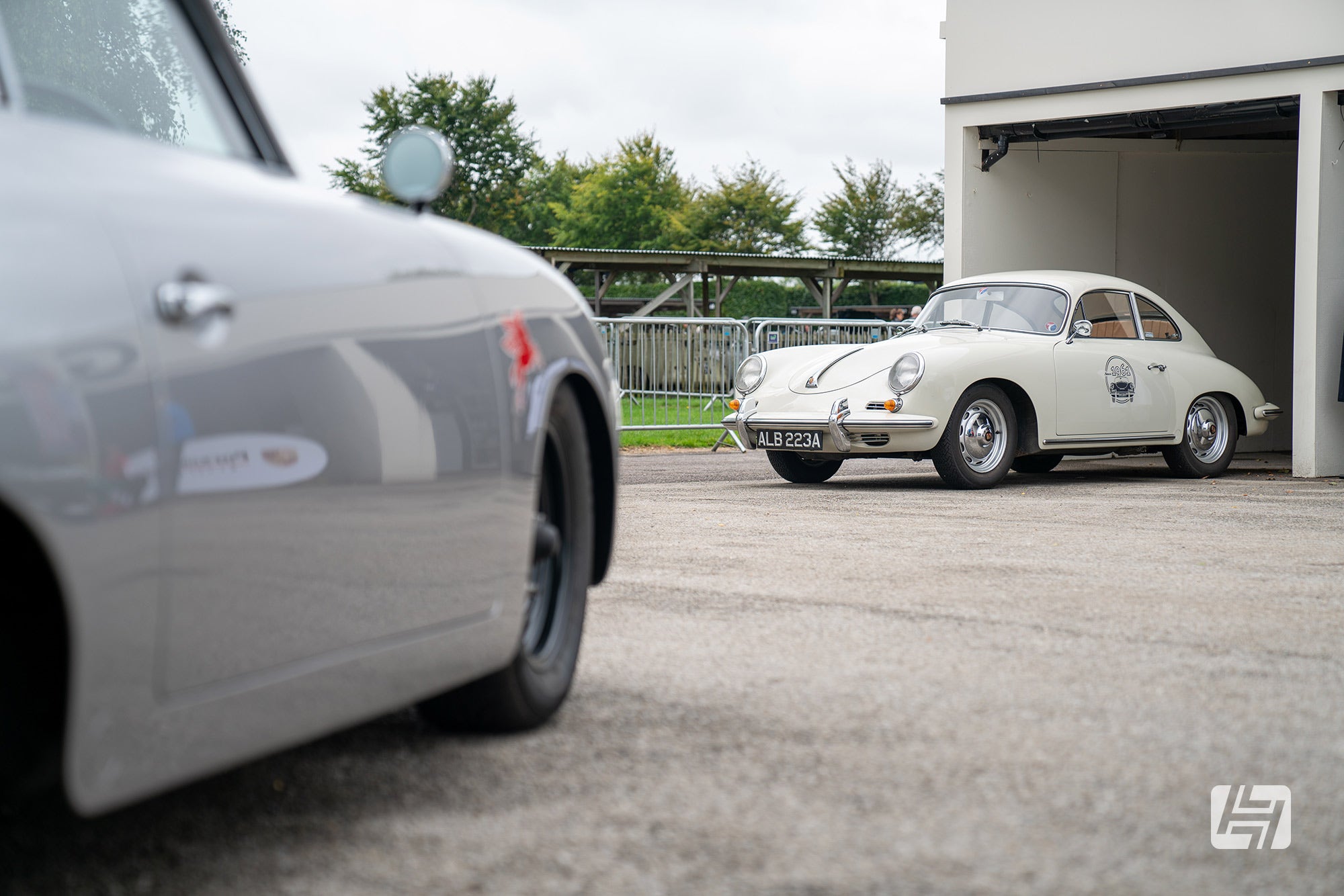 KG what?!
We'll be honest, we had to double check this terminology but in short, KG stands for
Kommanditgesellschaft
- the German equivelent of a Limited Company. From 1973, Porsche KG became Porsche AG 
(Aktiengesellschaft
) - which translates to a Public Limited Company with shareholders.  This event was for owners of 356, 912, 911 and  914 based models produced during the Porsche KG years (1948-73).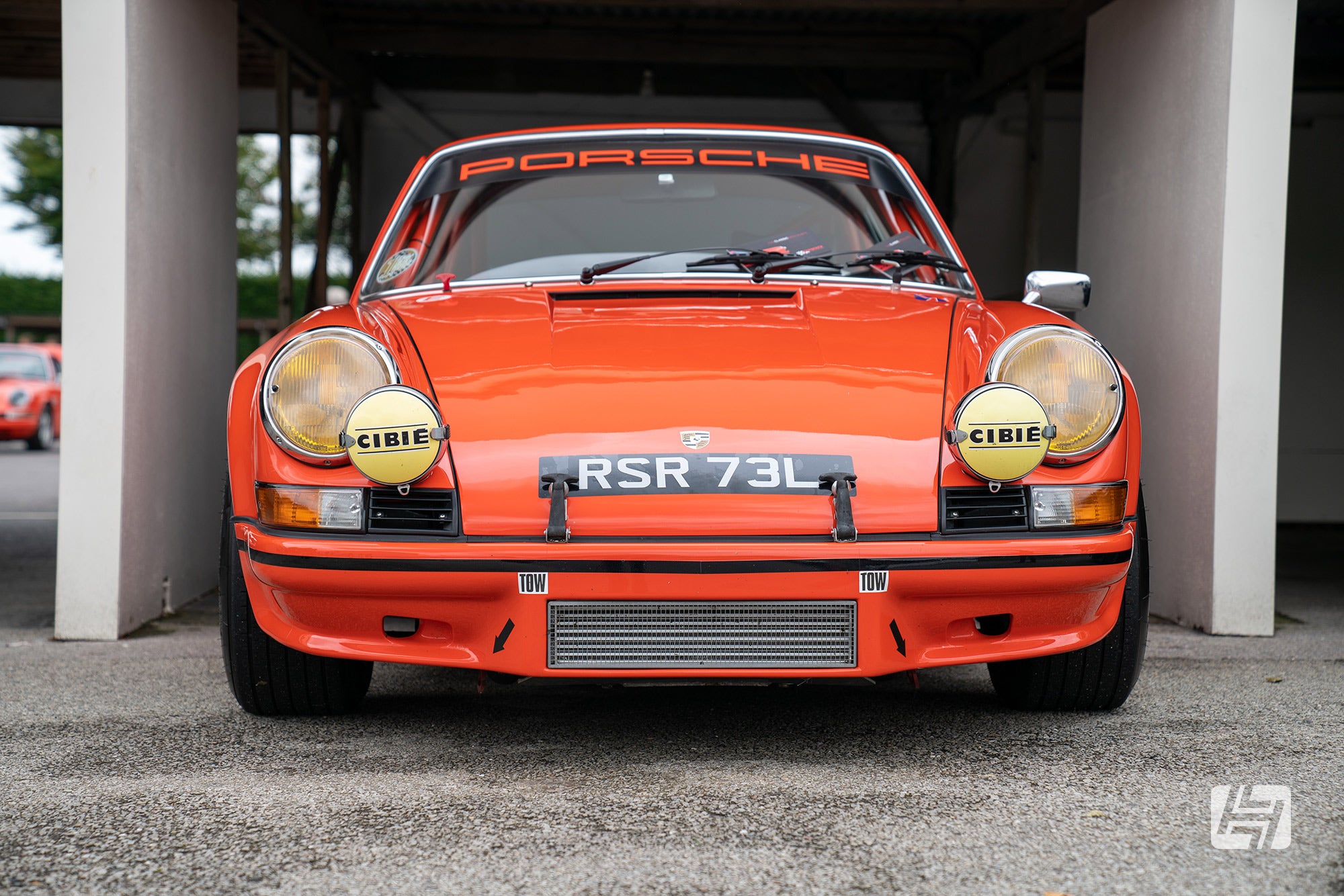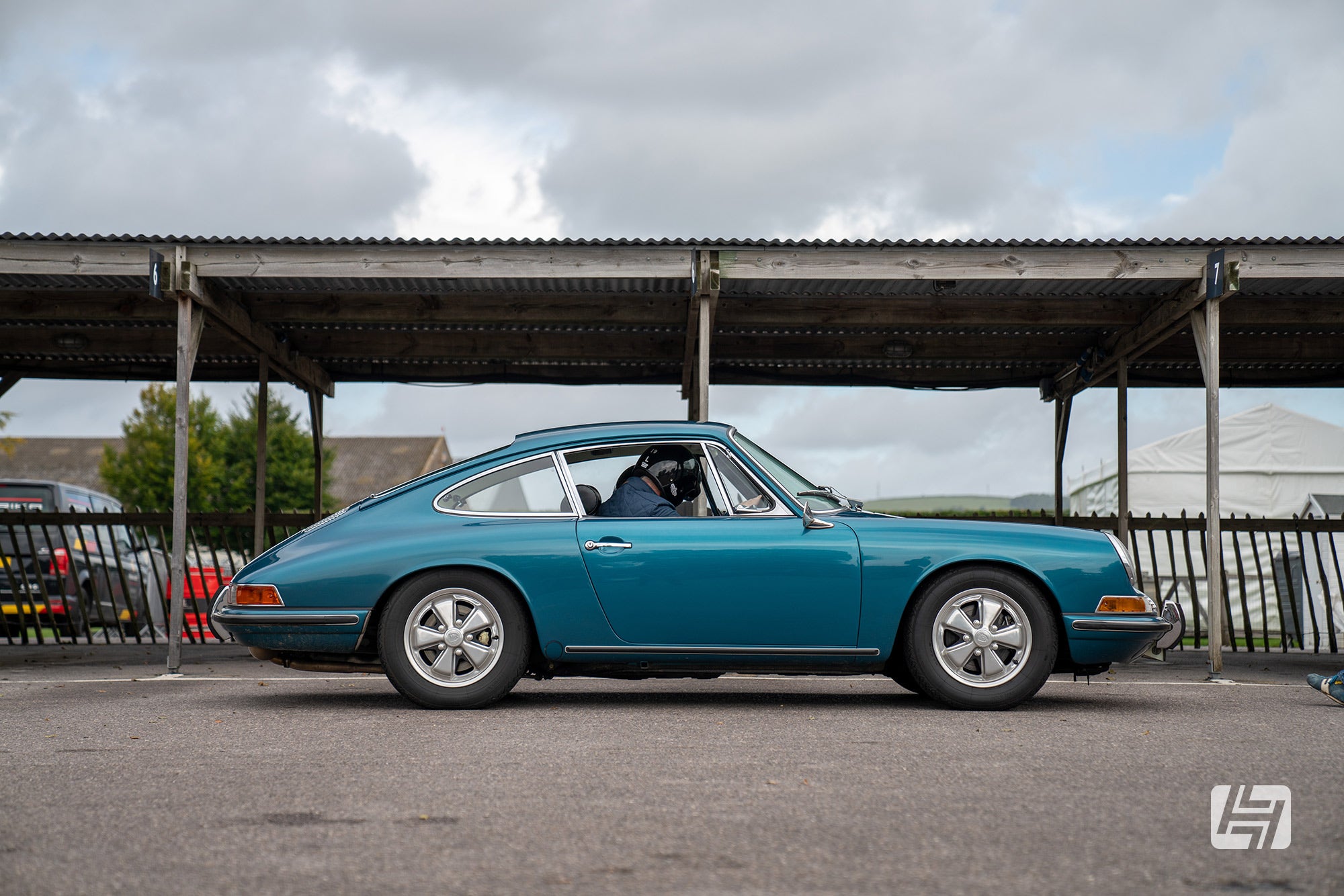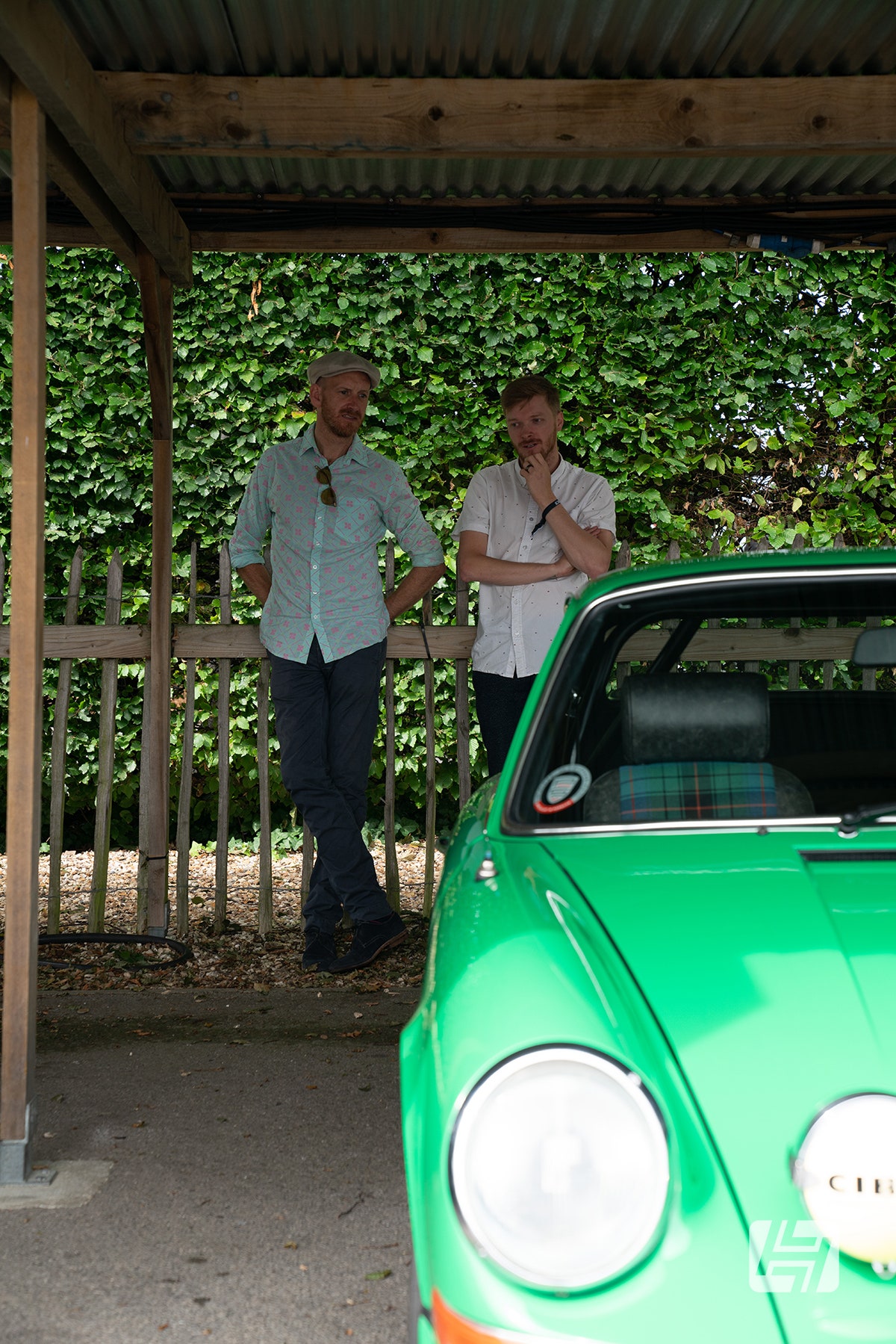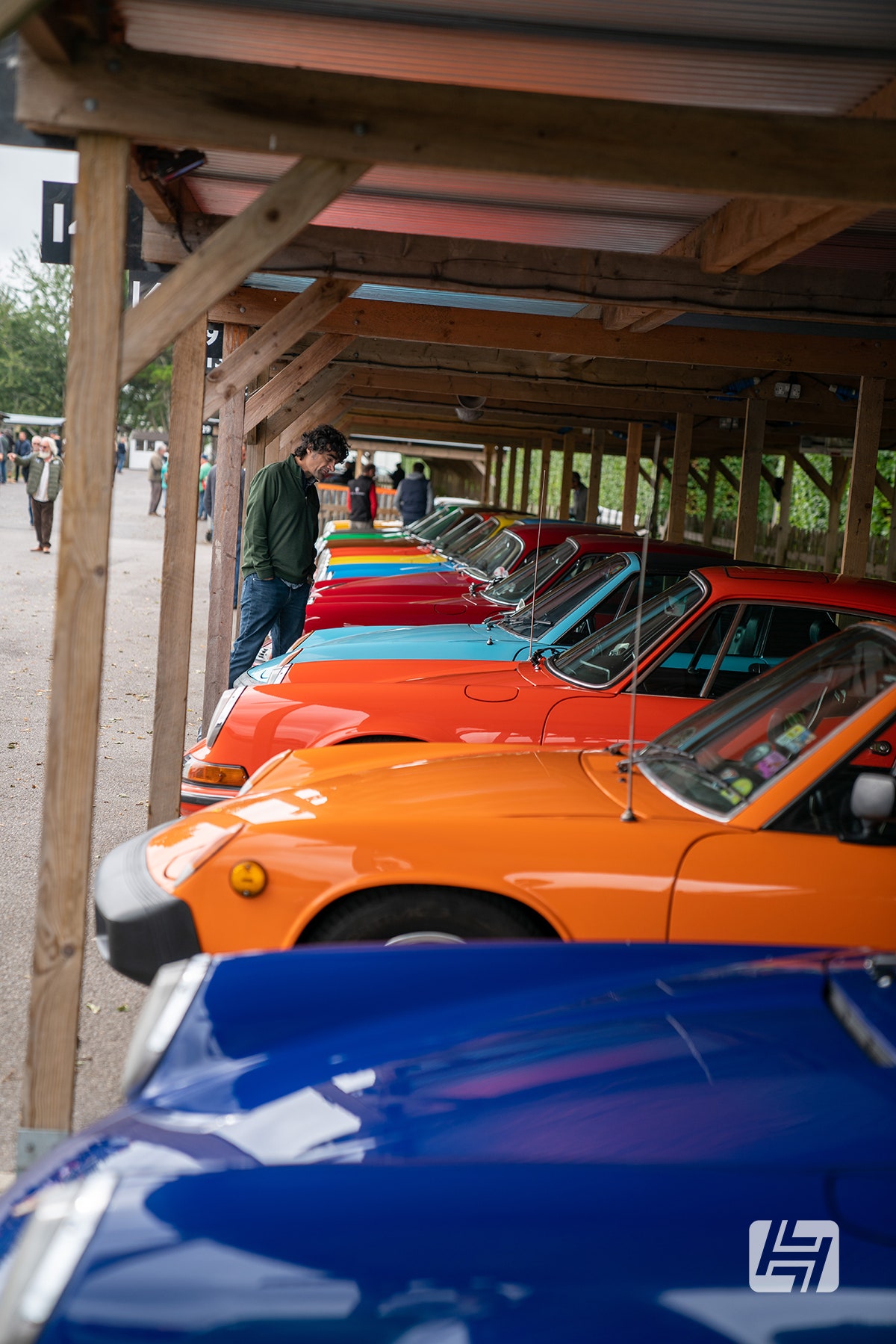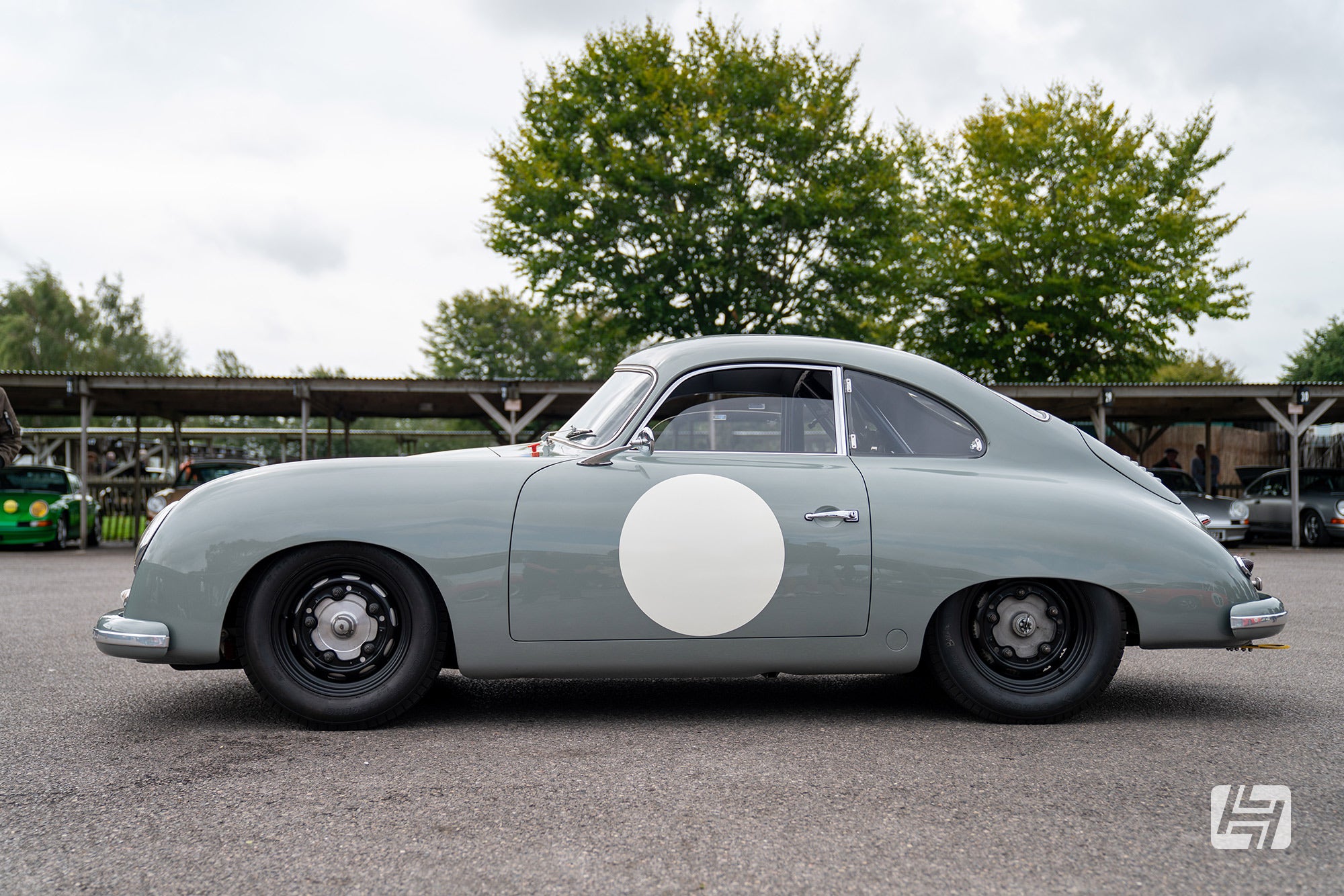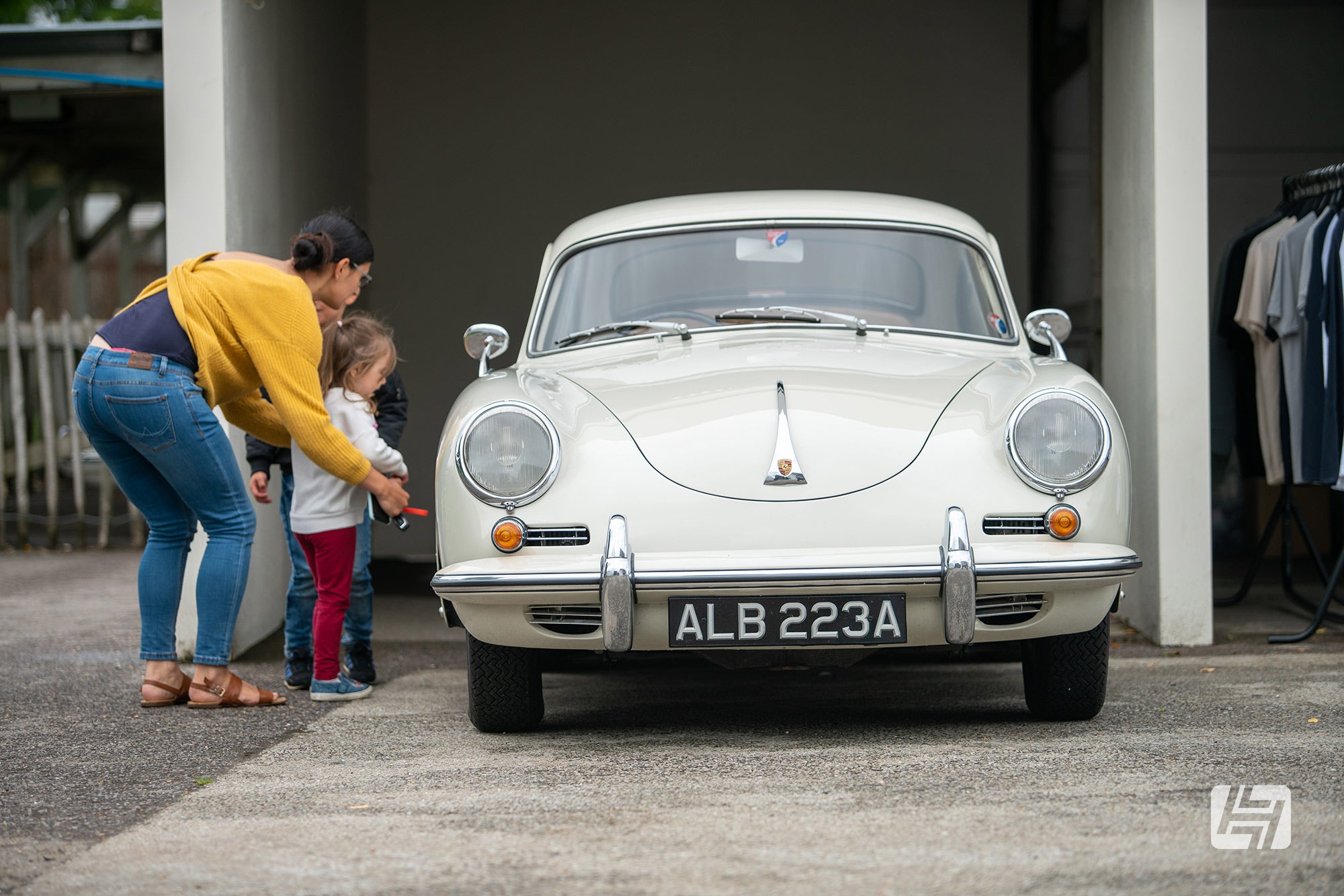 Don't forget the 914!
Produced from 1969, the 914 and 914-6 were also well represented at Goodwood as a 'KG Porsche'. This wide arched red example caught our eye for all the right reasons.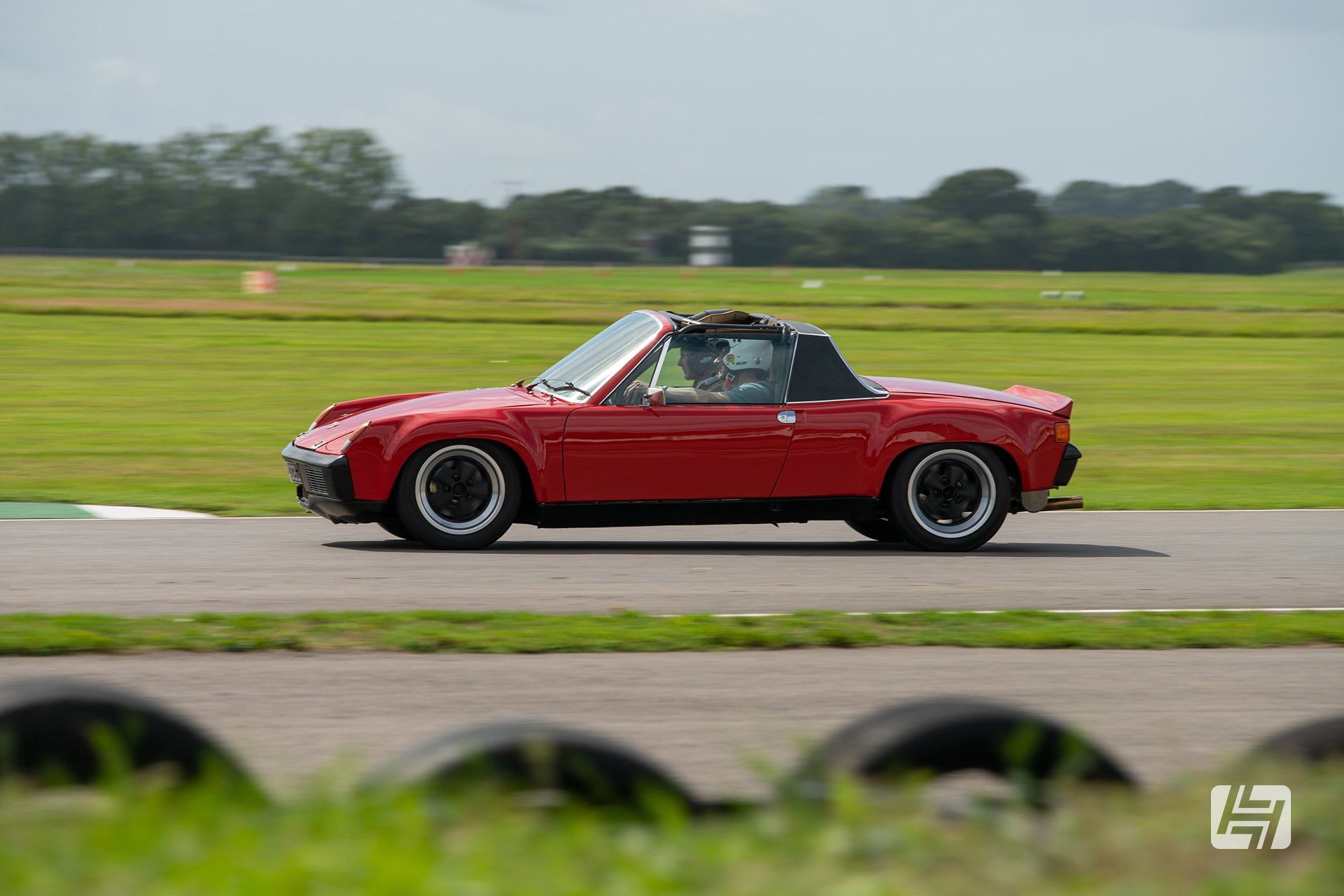 Leaving the Family...
Back in the early Seventies Ferry Porsche felt his company had reached a size which was beyond 'family operation' anymore, so in 1973 a new Executive Board was created to run the show. This marked the end of 'hands on' Porsche design and development, making these earlier cars particularly special to enthusiasts.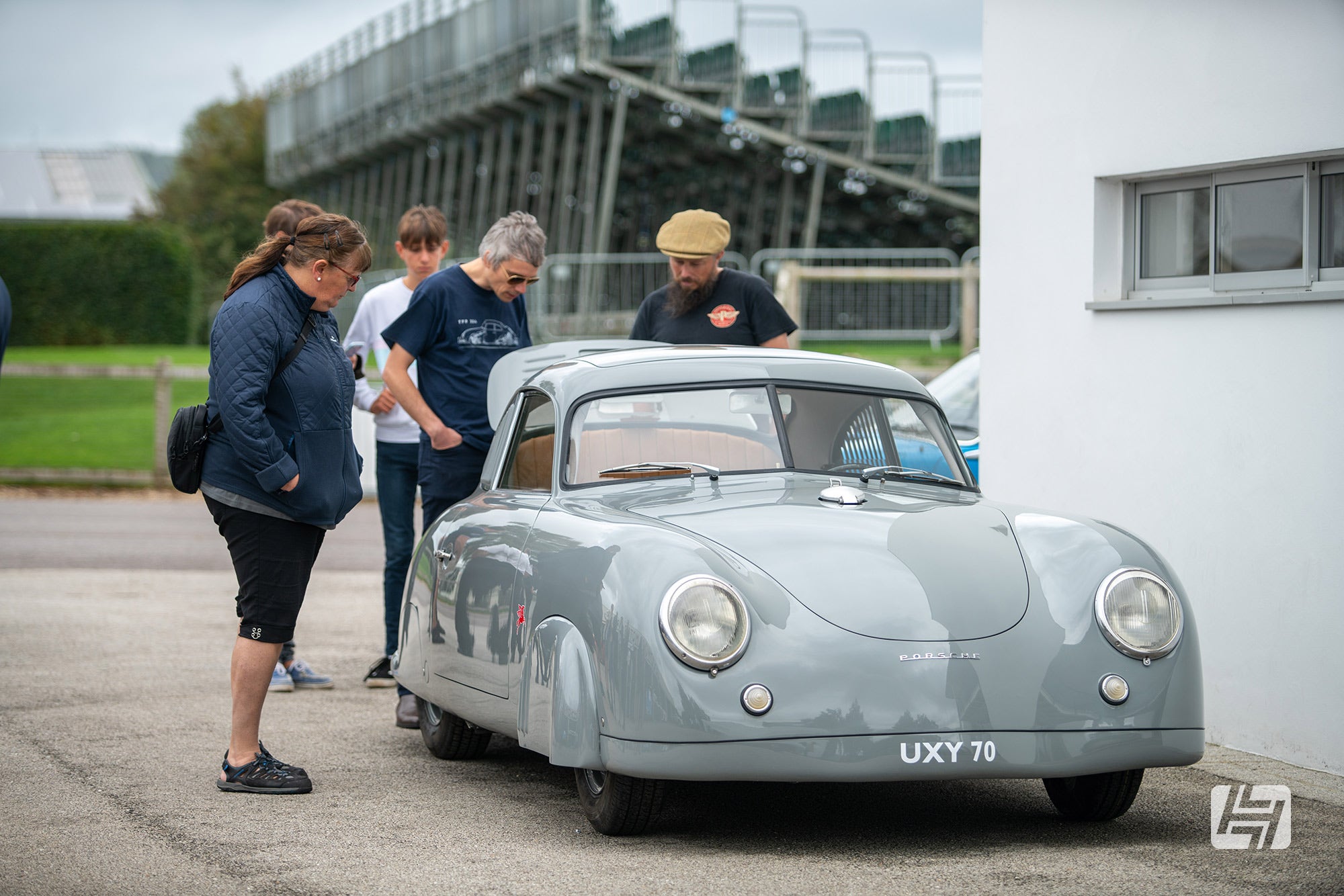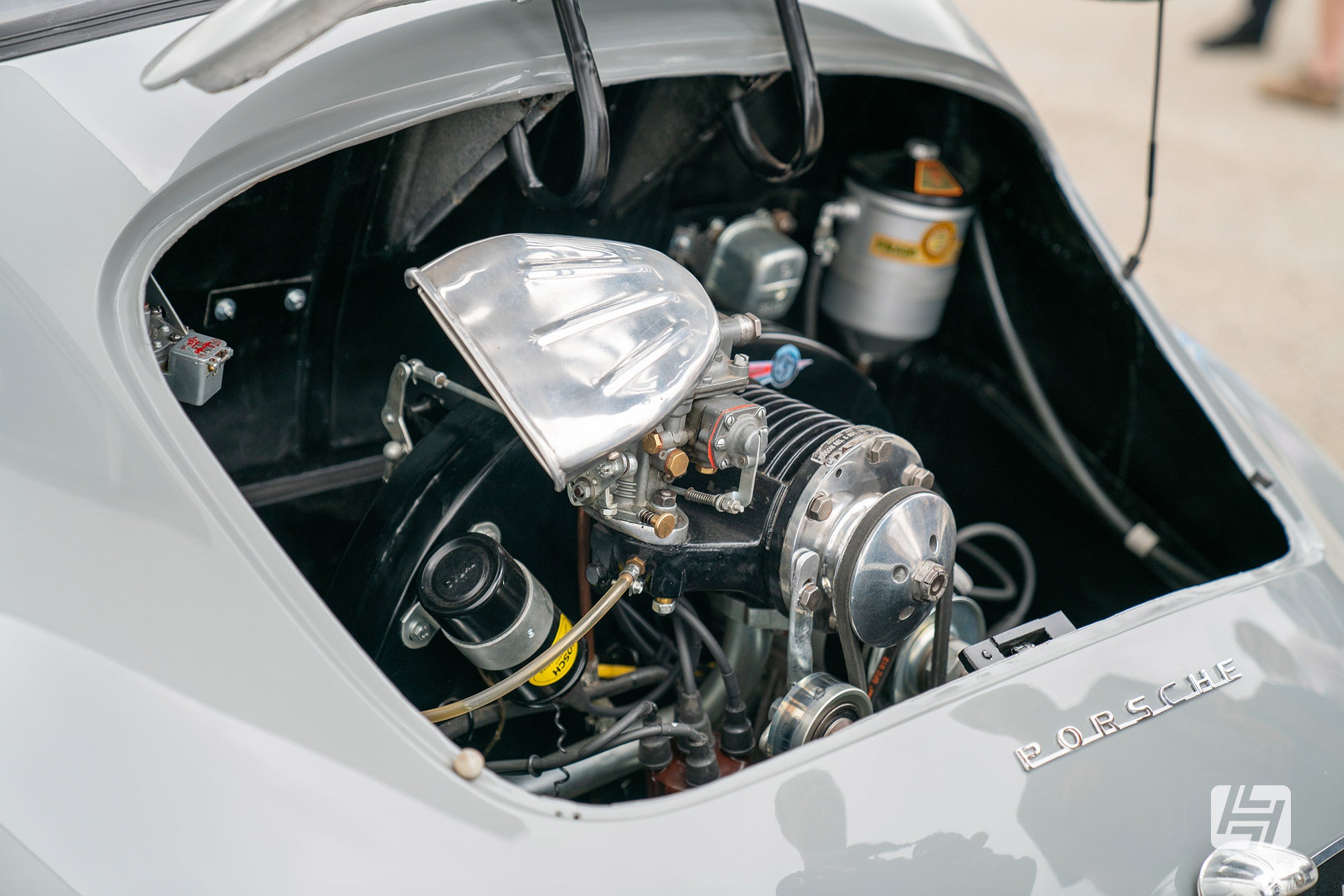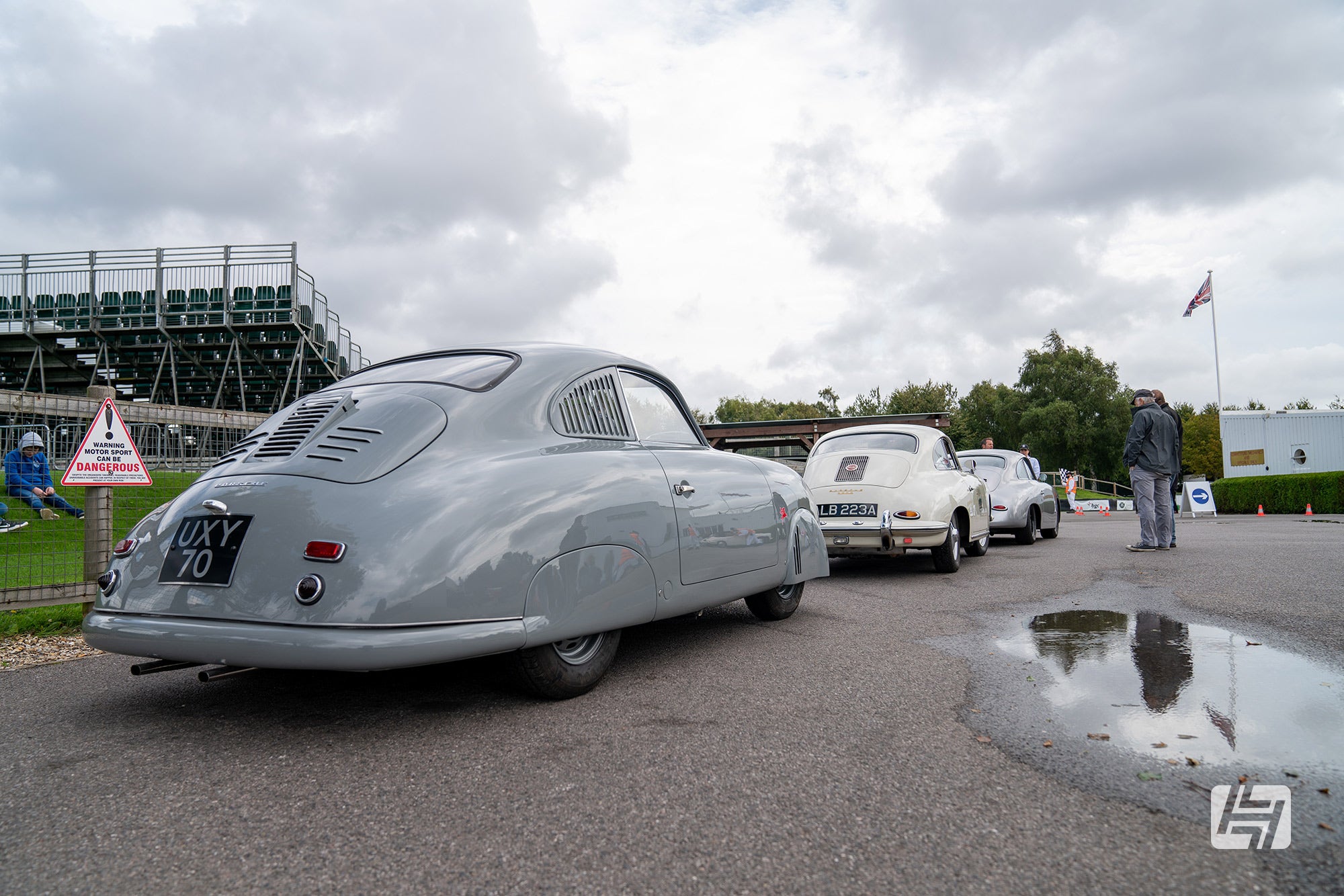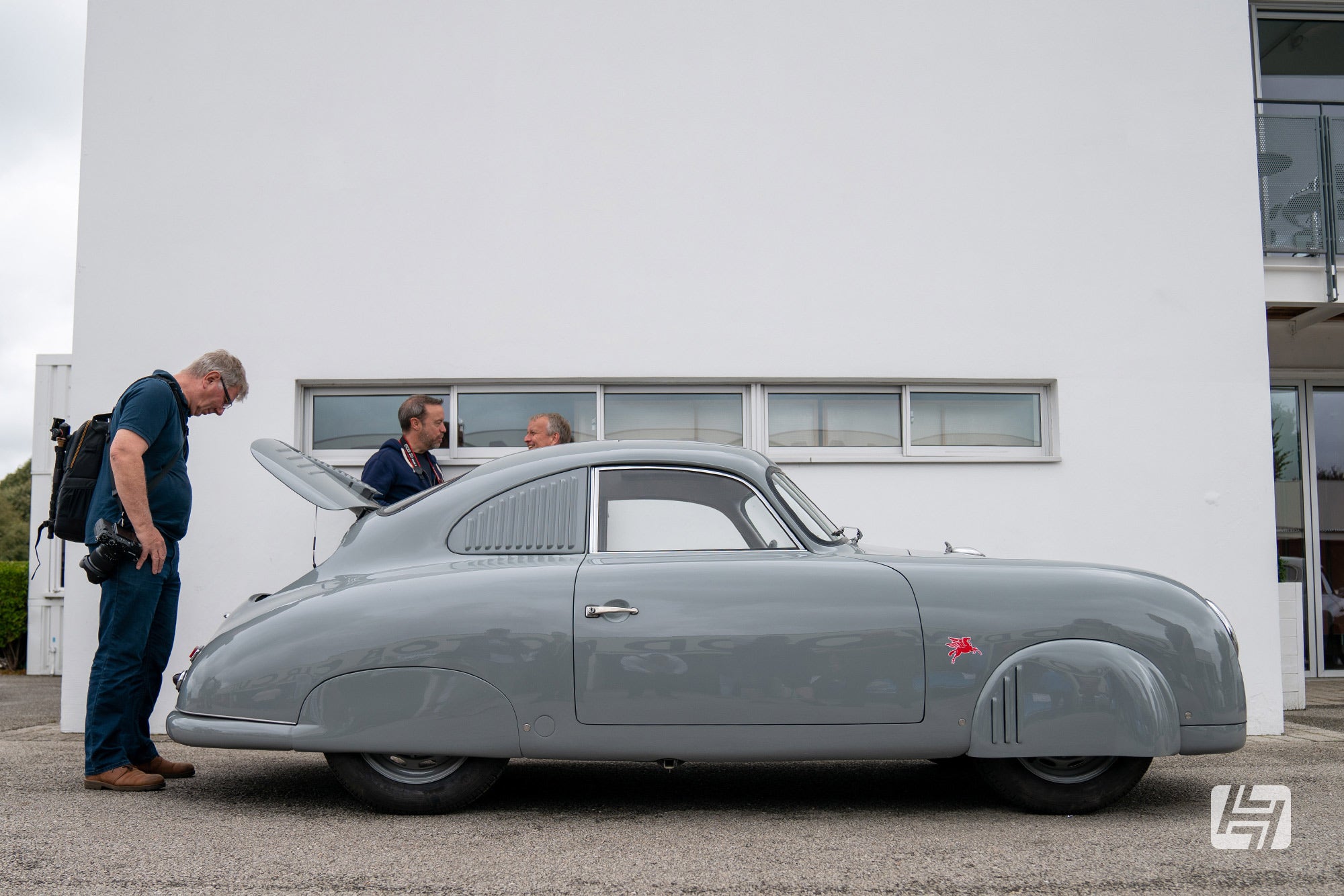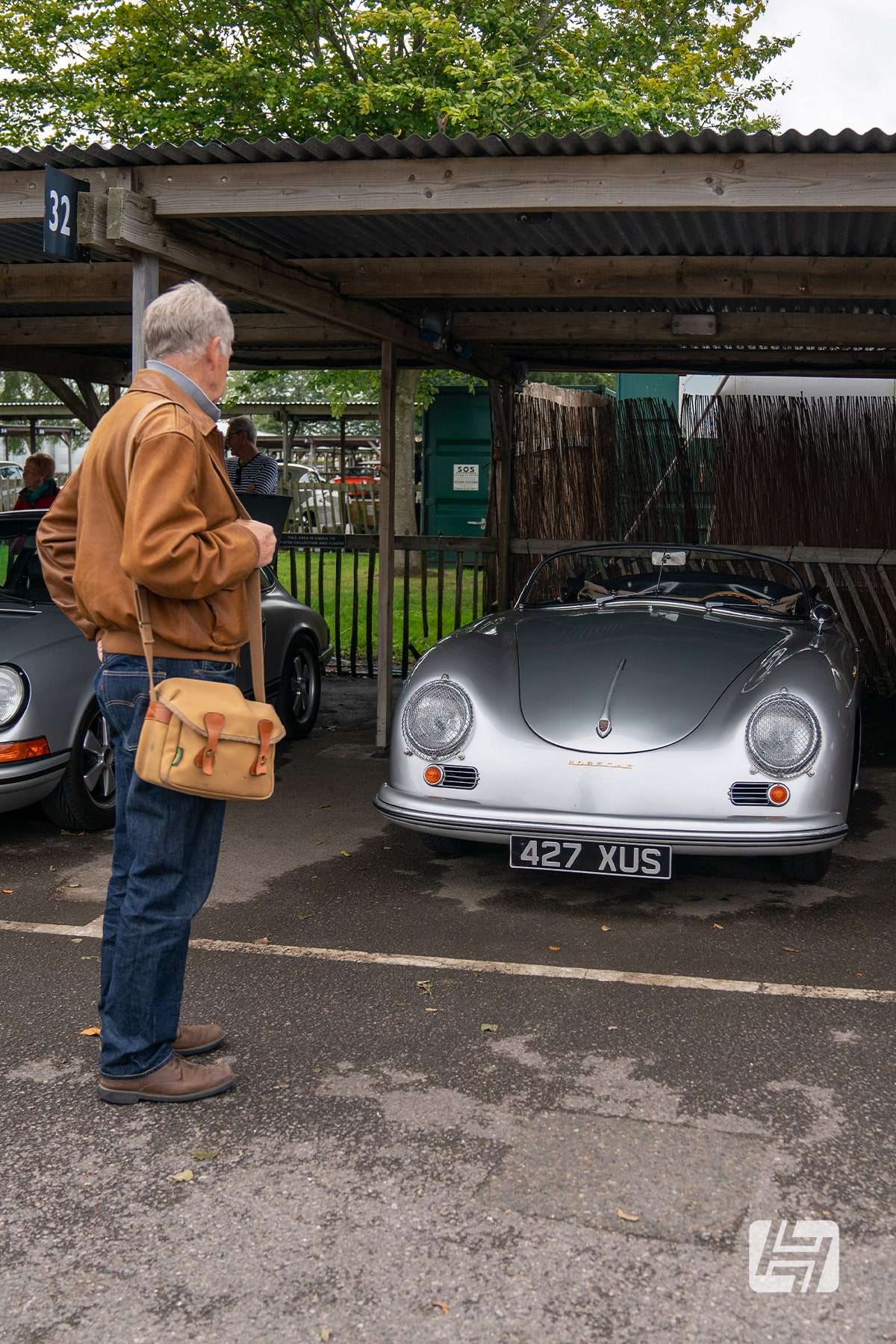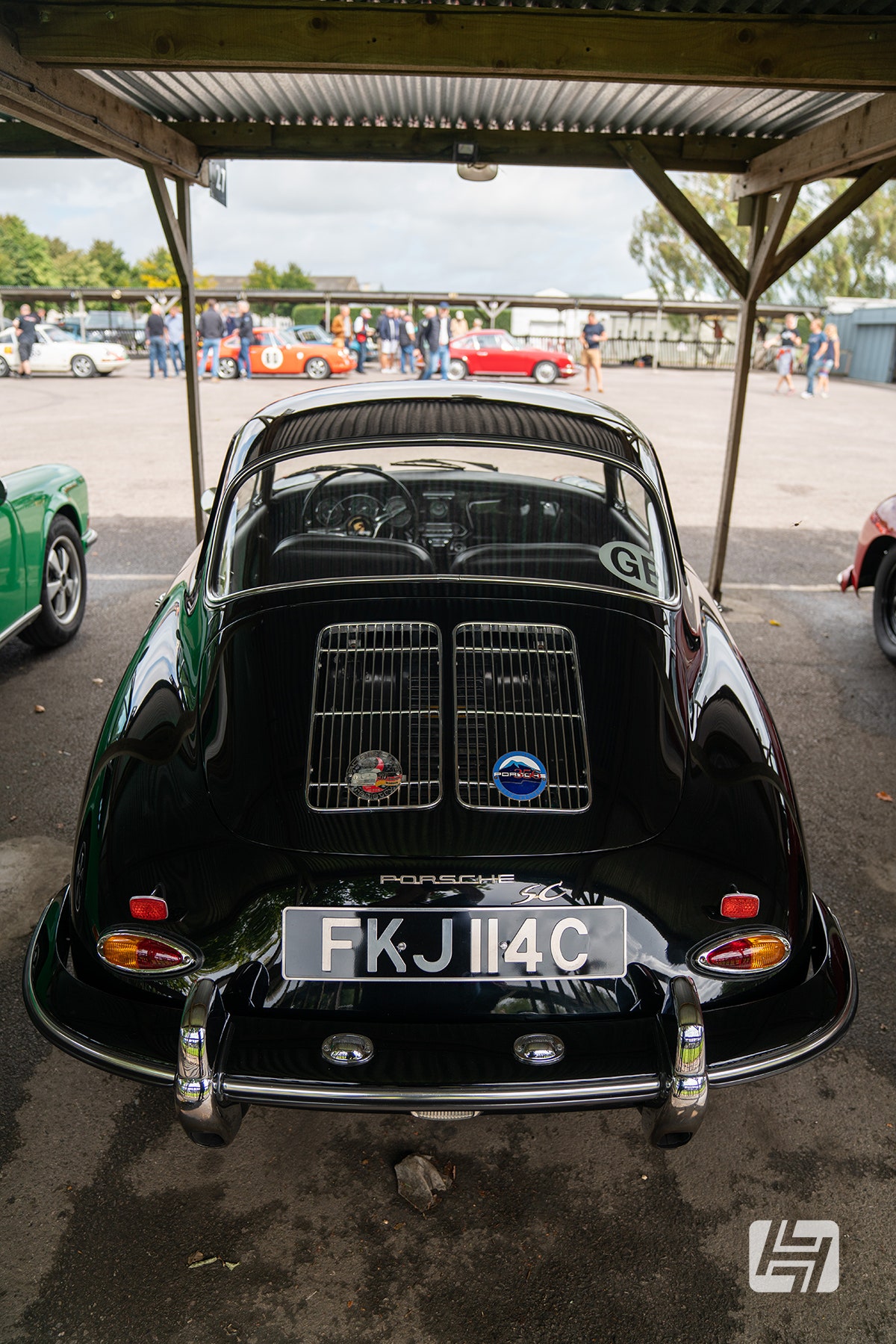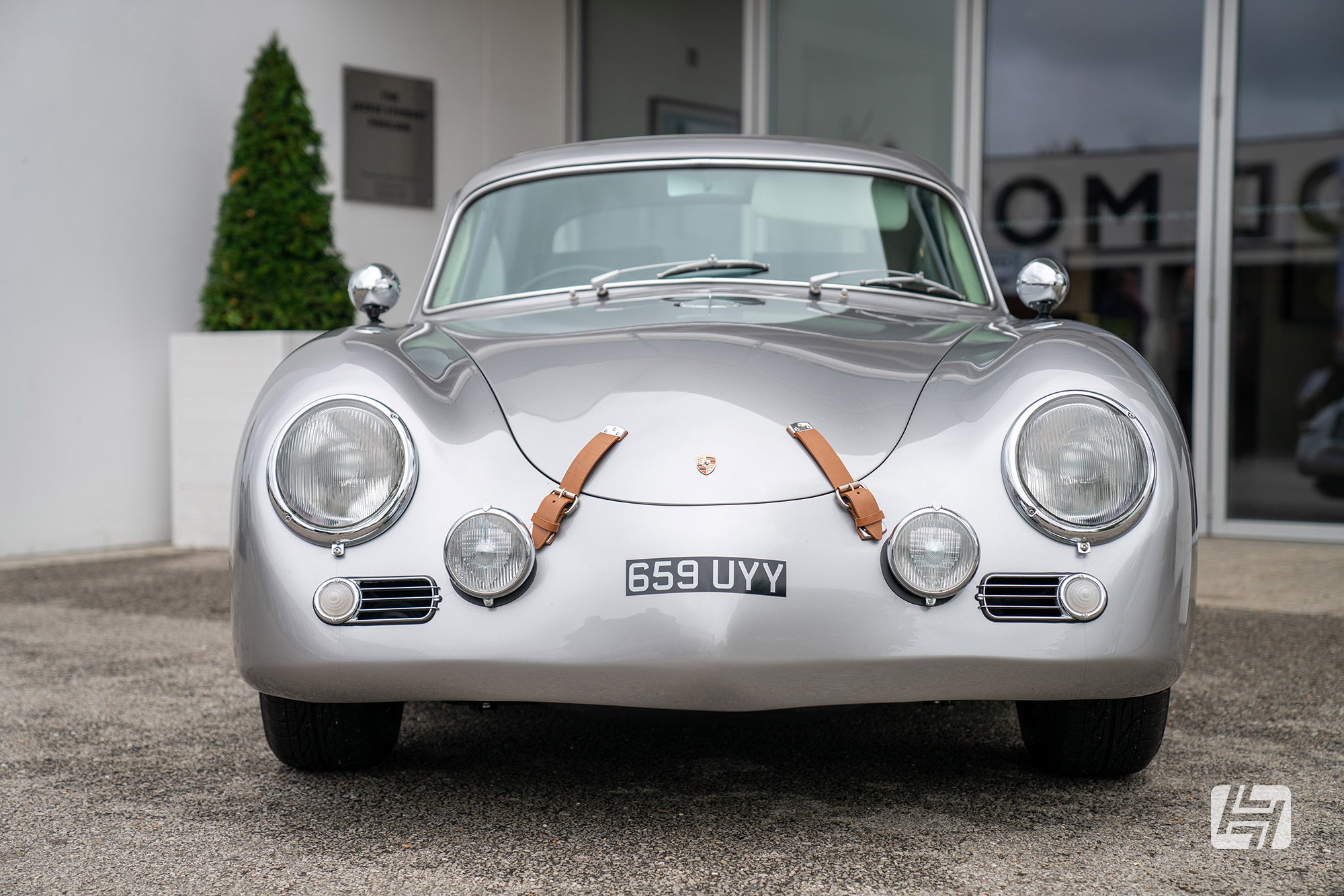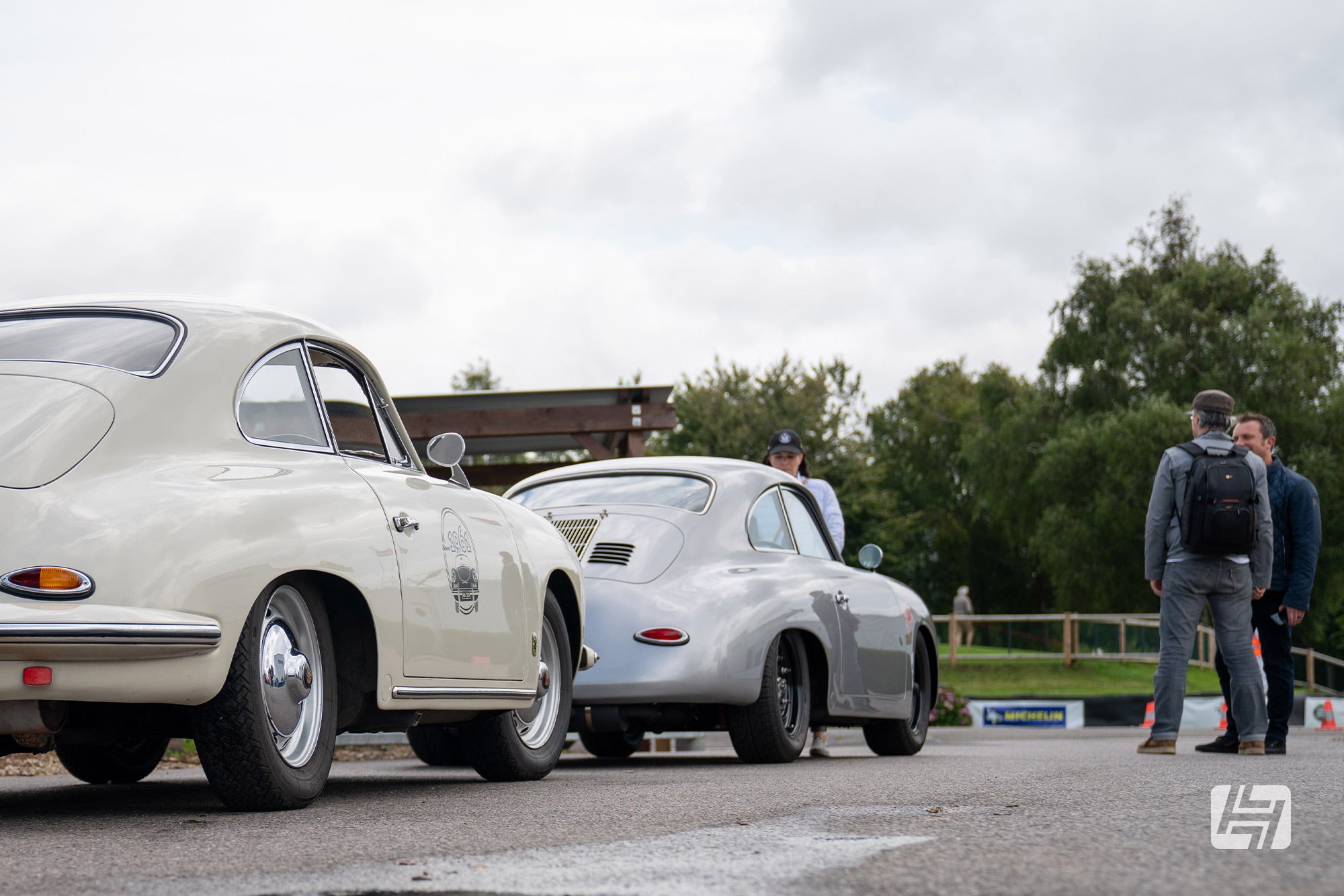 Outlaw legend
Special guest at Goodwood was
Rod Emory
, a legend in the world of Outlaw 356 and 911 builds with more than 170 under his belt. He was behind the wheel of one of his own builds for the parade activities and on hand to chat with fellow owners too.
Perfect Location
There's no better place to throw a celebration of yesteryear motoring than at the historic Goodwood Motor Circuit. As home to the world famous Goodwood Revival, 130 Porsche vehicles produced between 1948-73 were surrounded by period buildings making the perfect back drop for this party.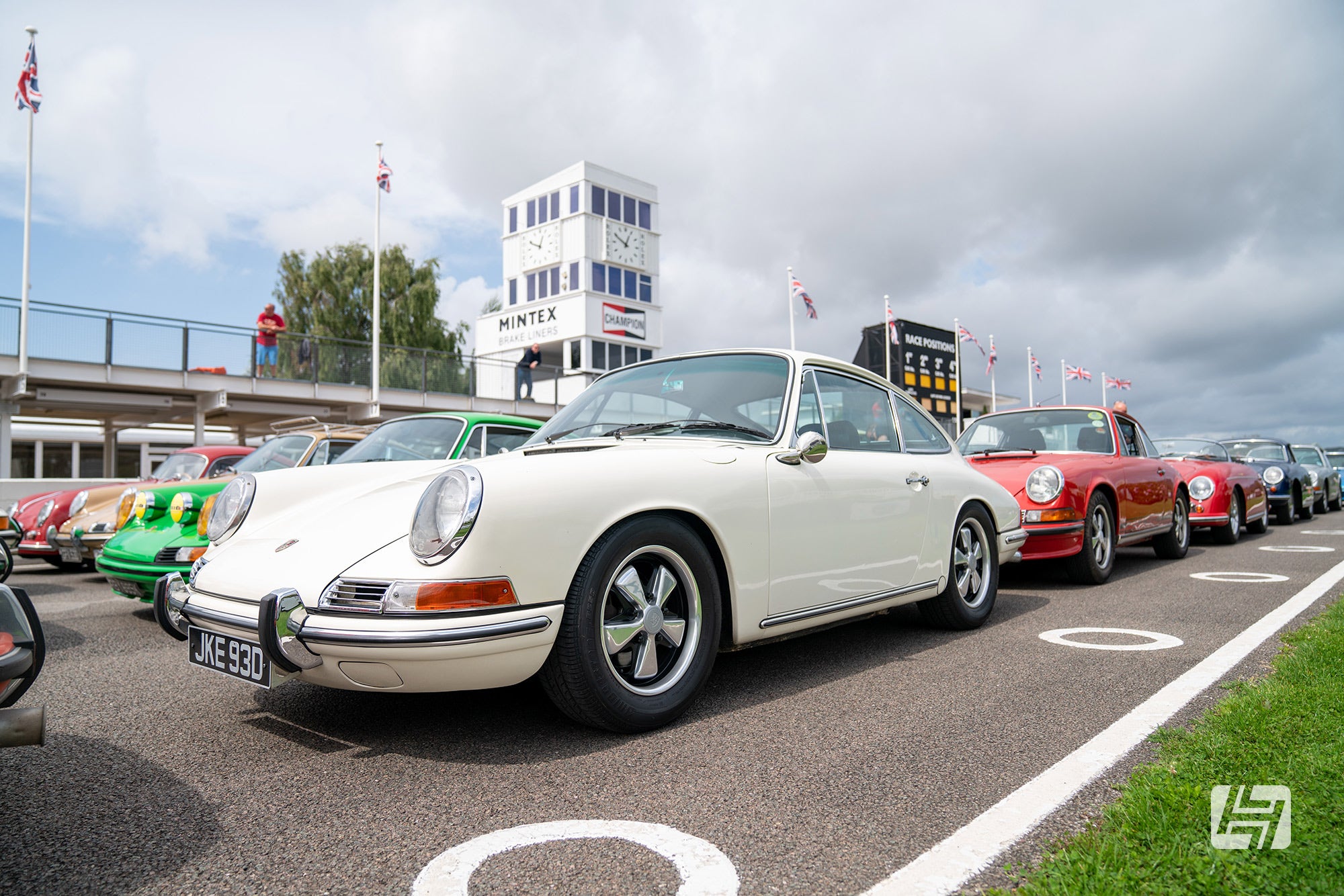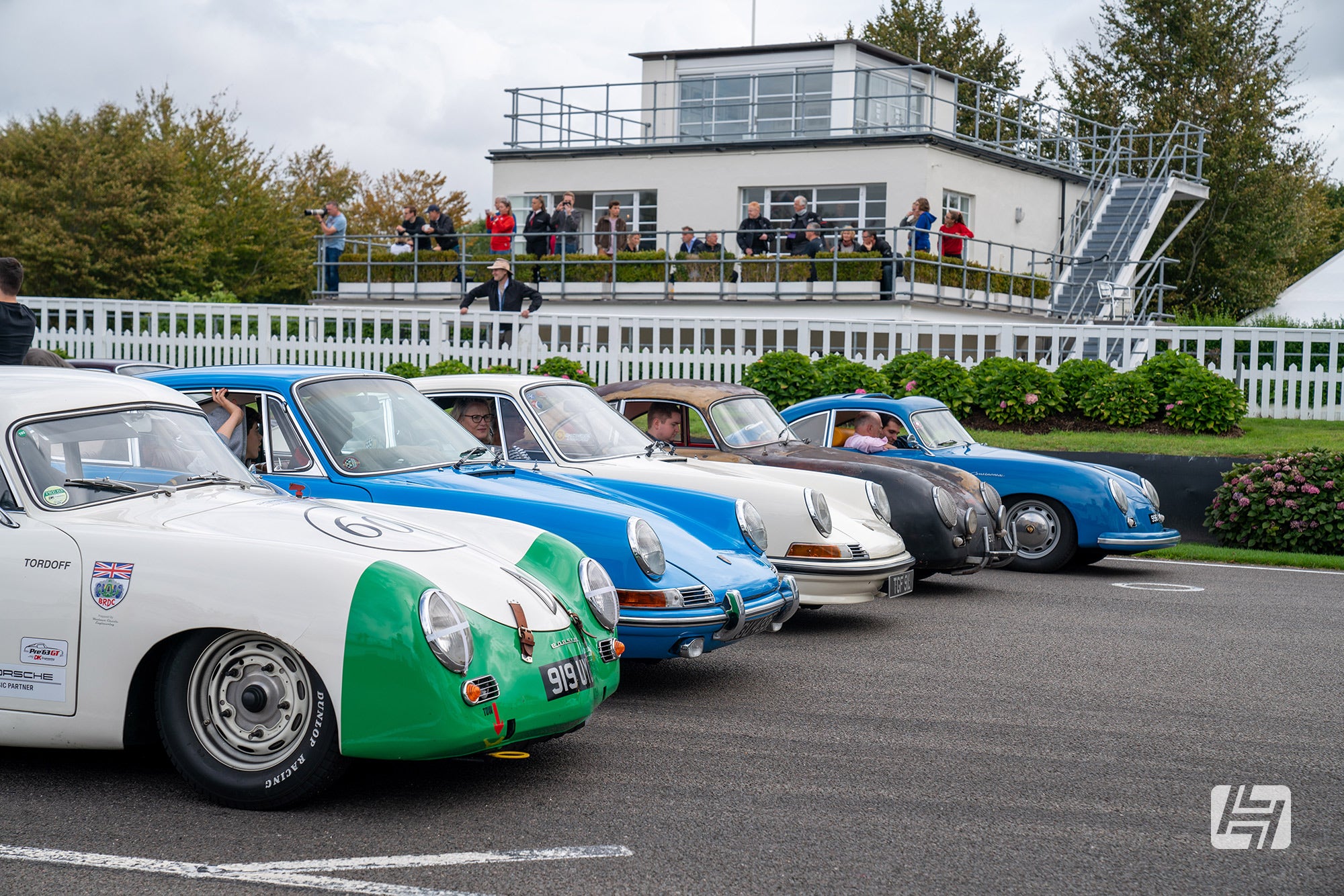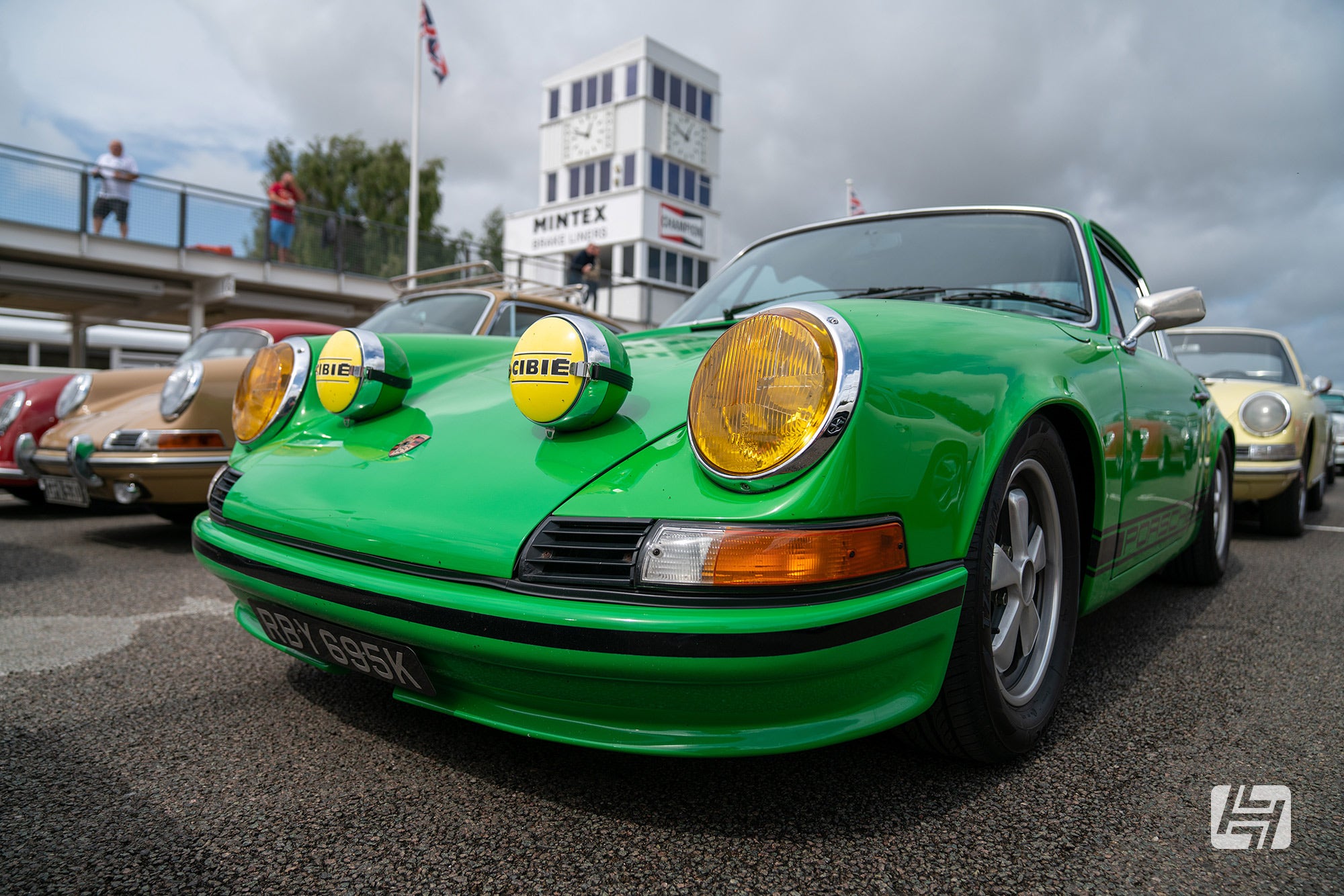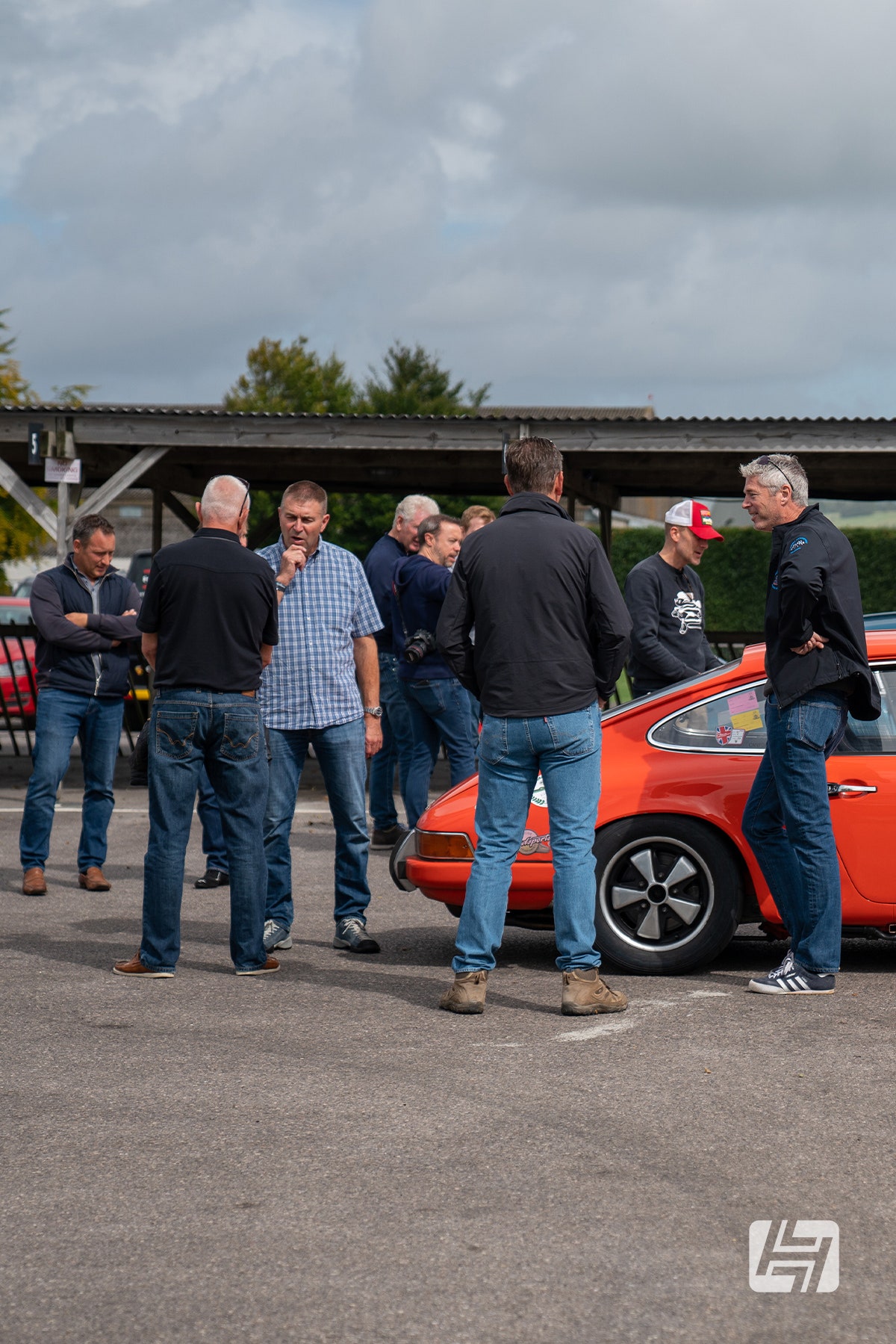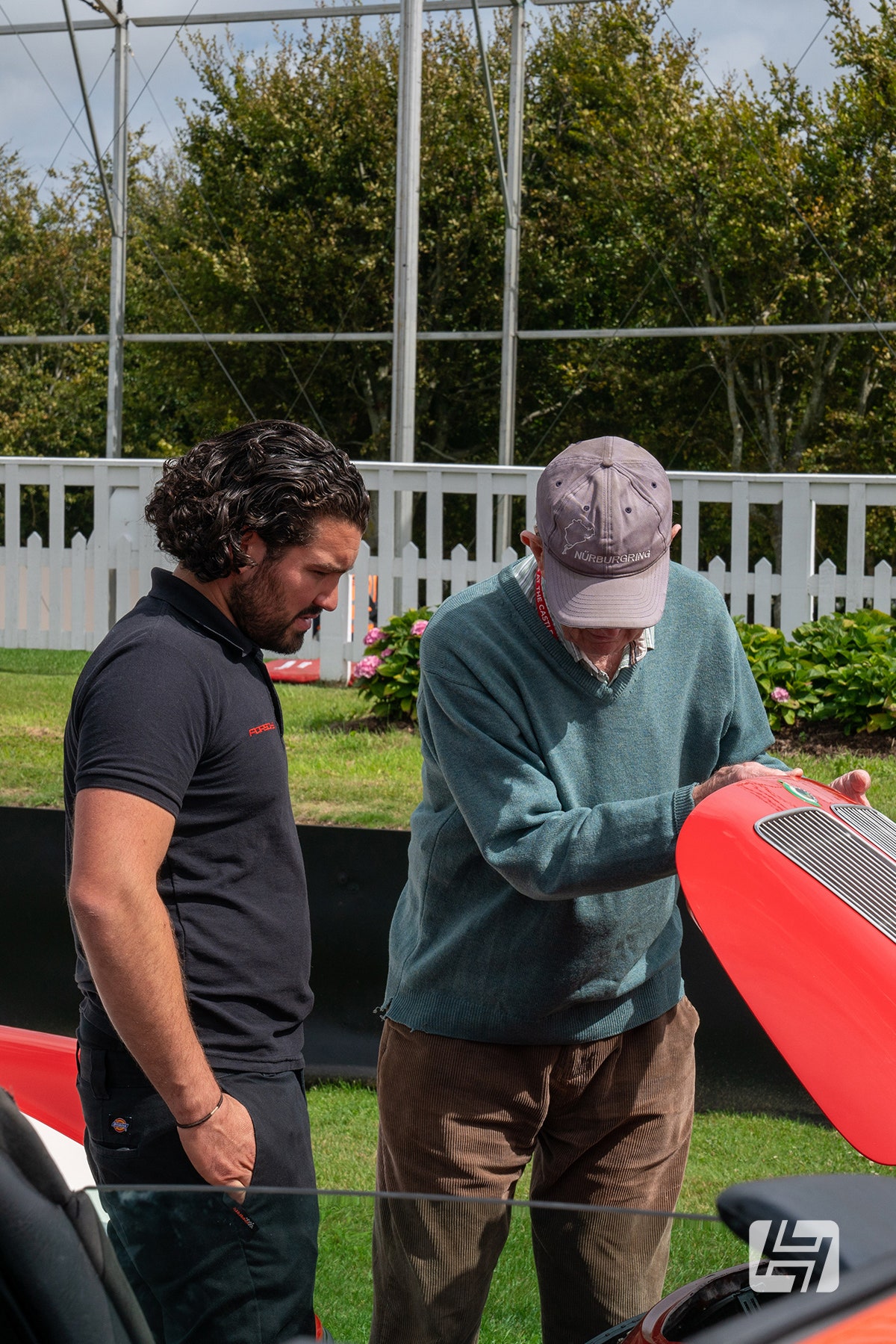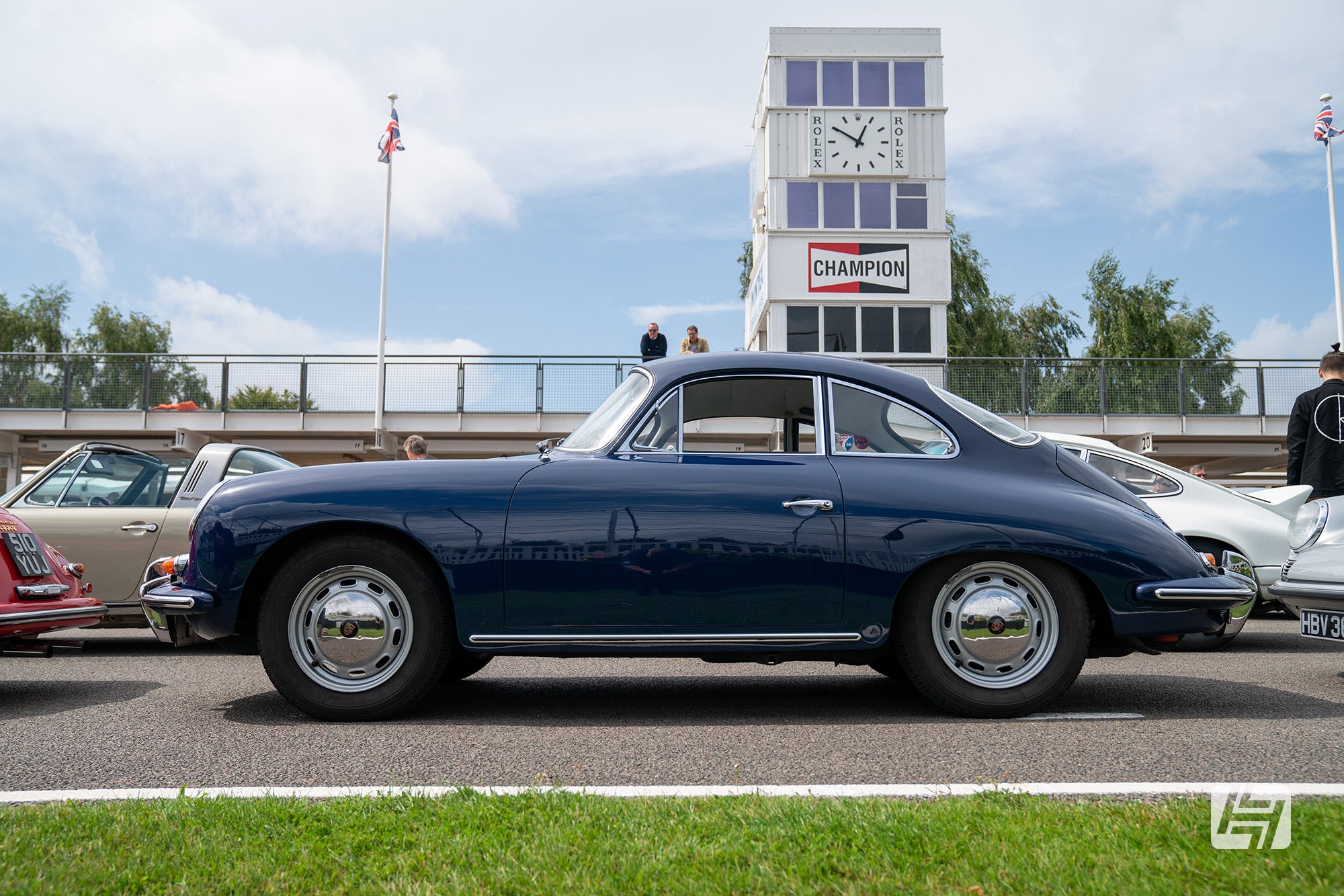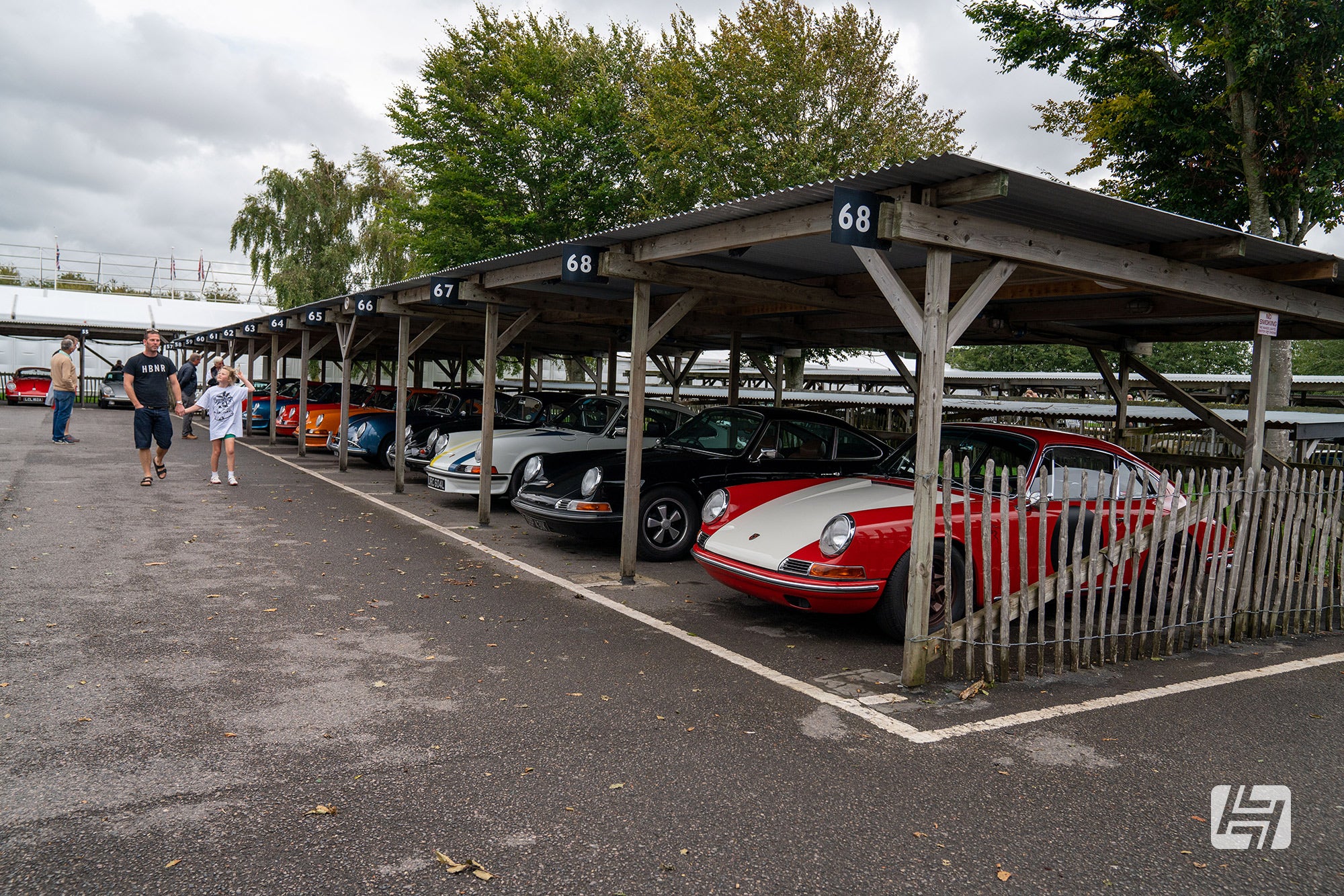 Classic Track Action
If would be rude not to let some horsepower loose when given the keys to the Goodwood Circuit. As excpected, there were plenty of Porsche Club GB members using their cars as Ferdinand Porsche had envisaged, which made for wonderful viewing and a fantastic soundtrack.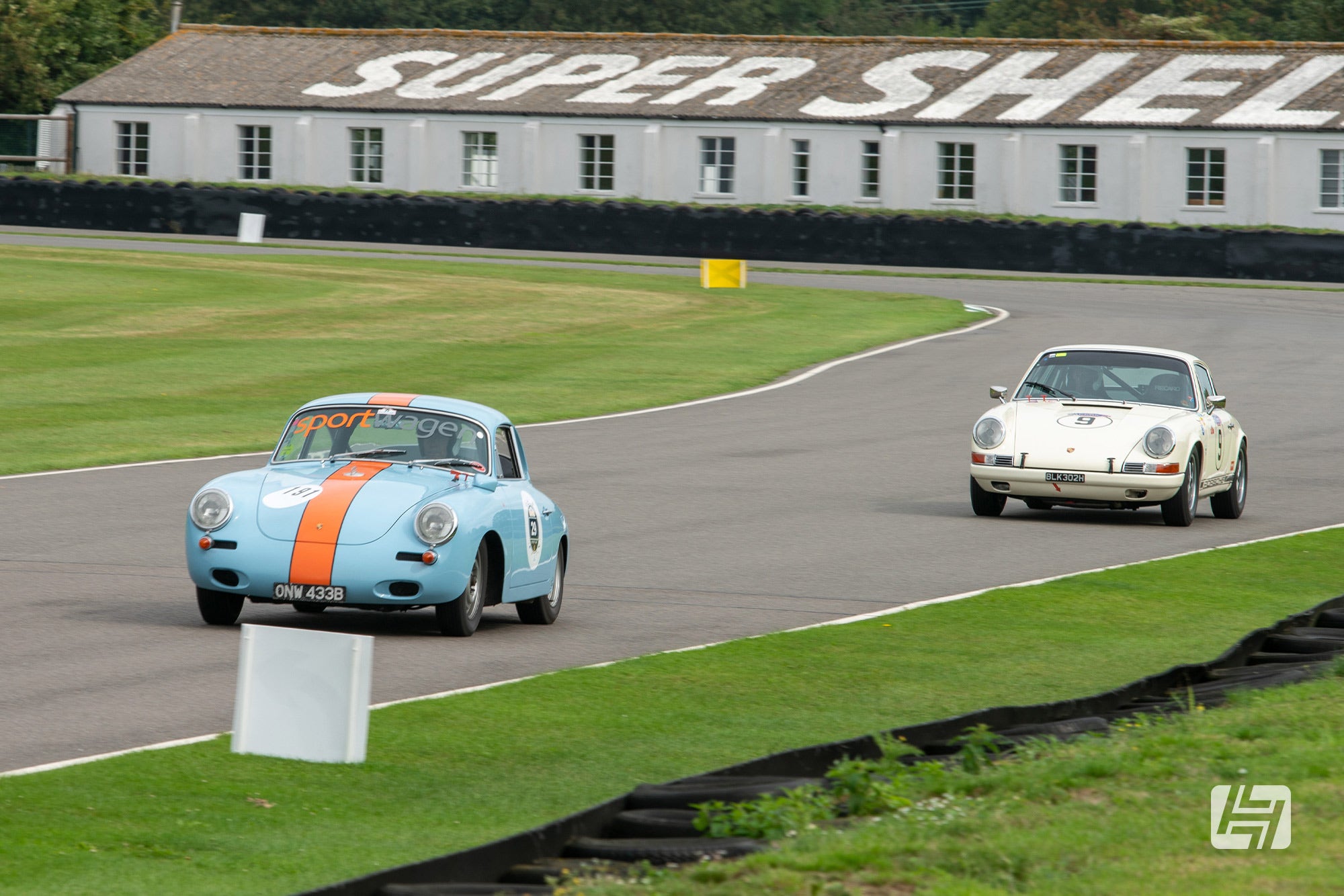 Go give it some!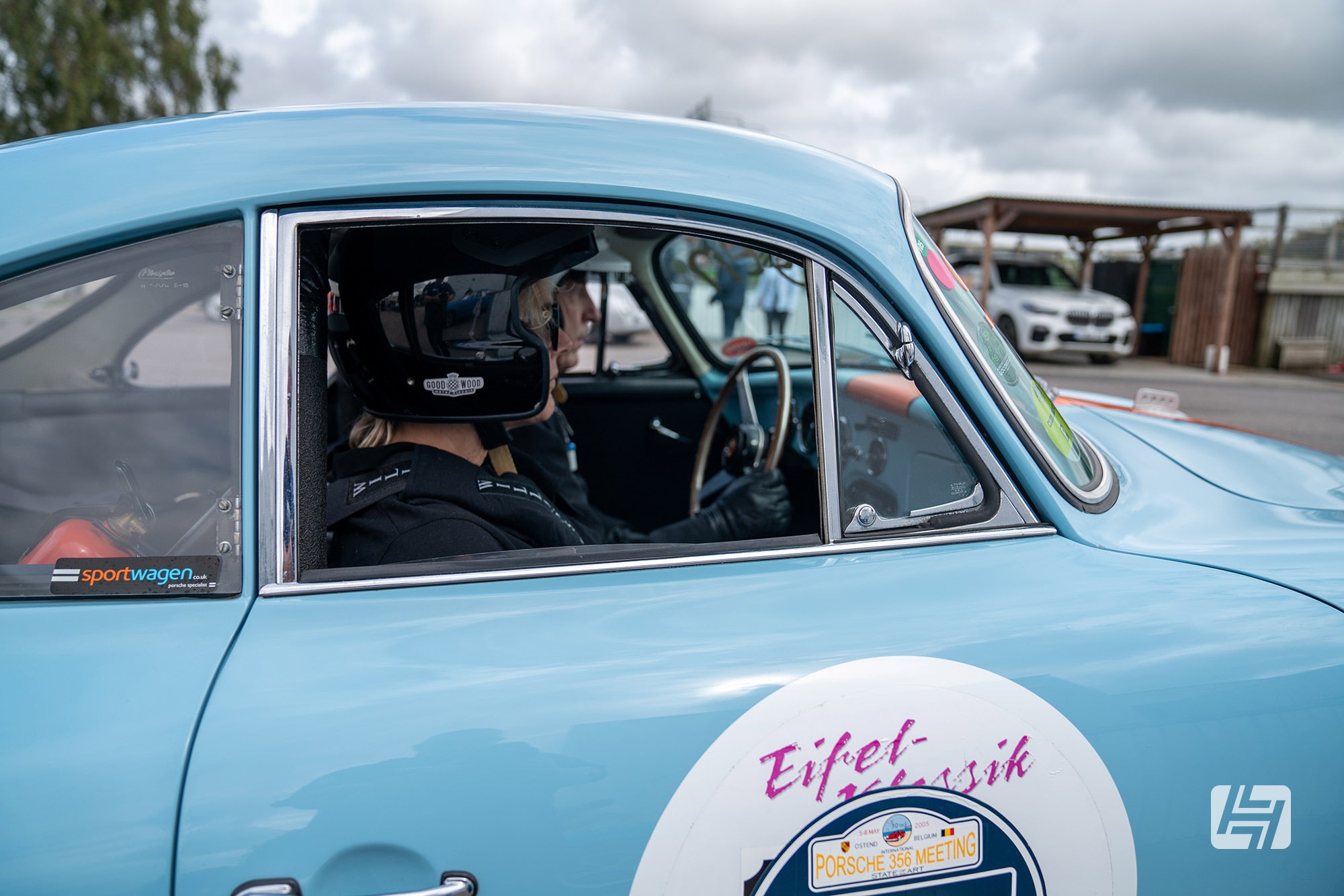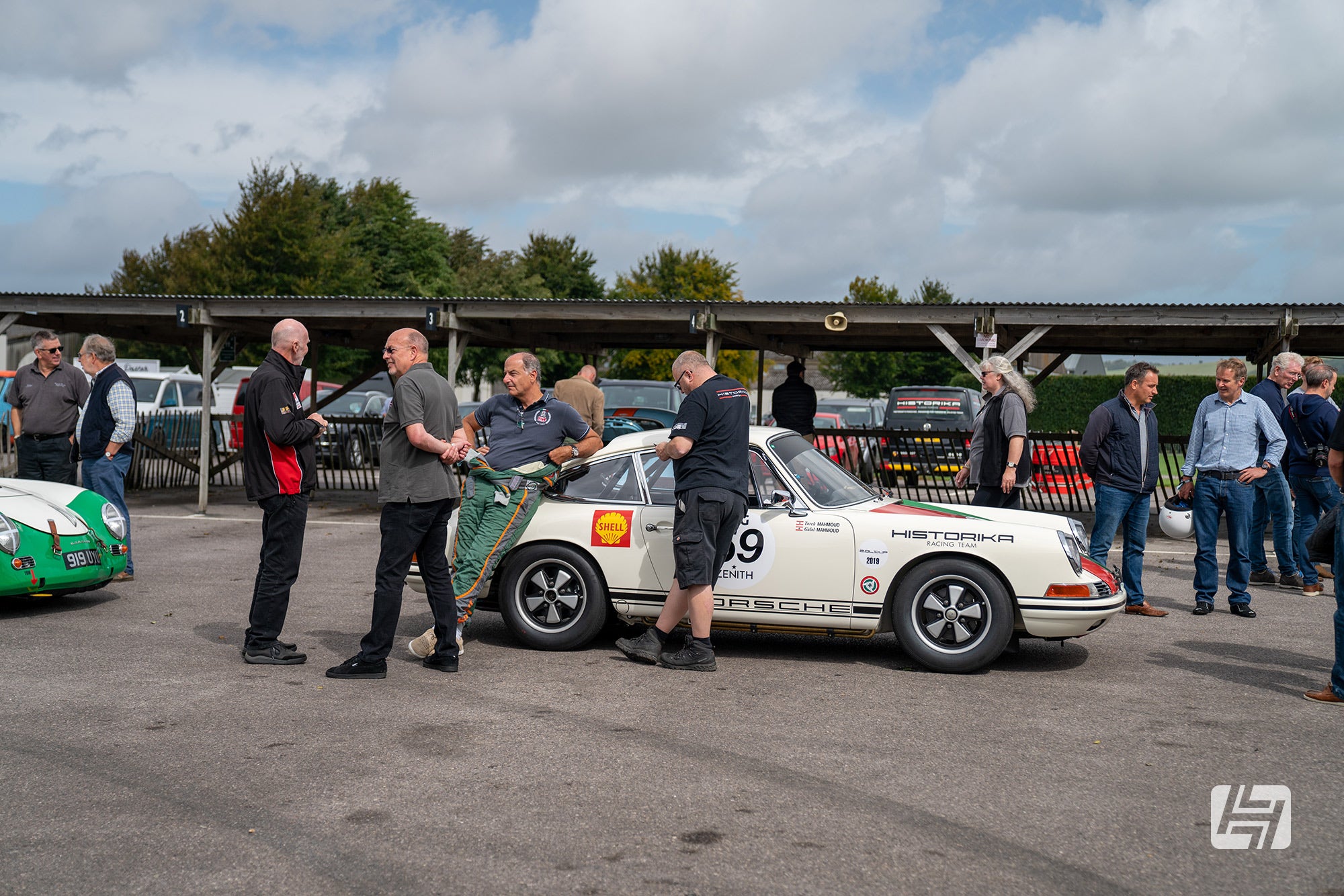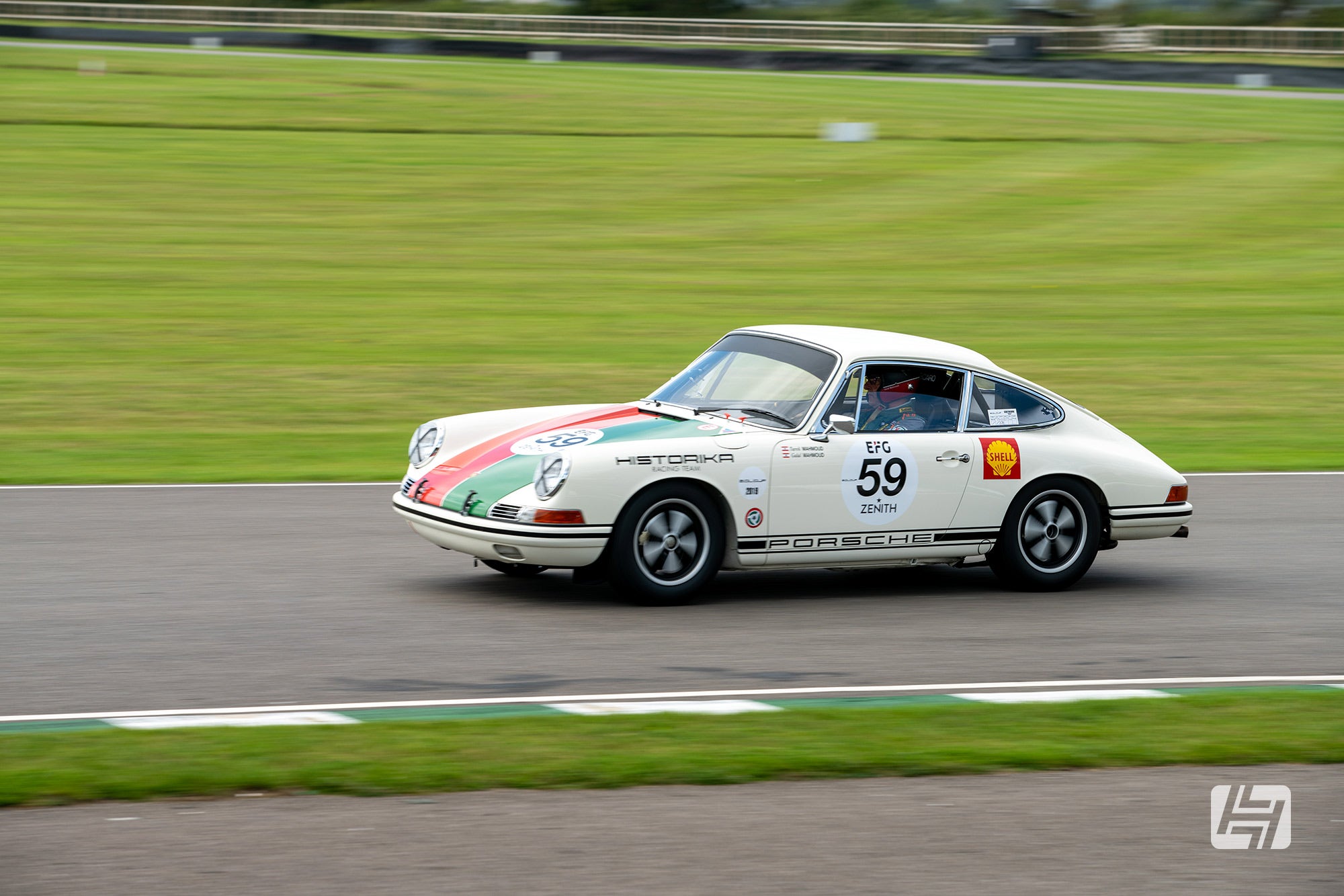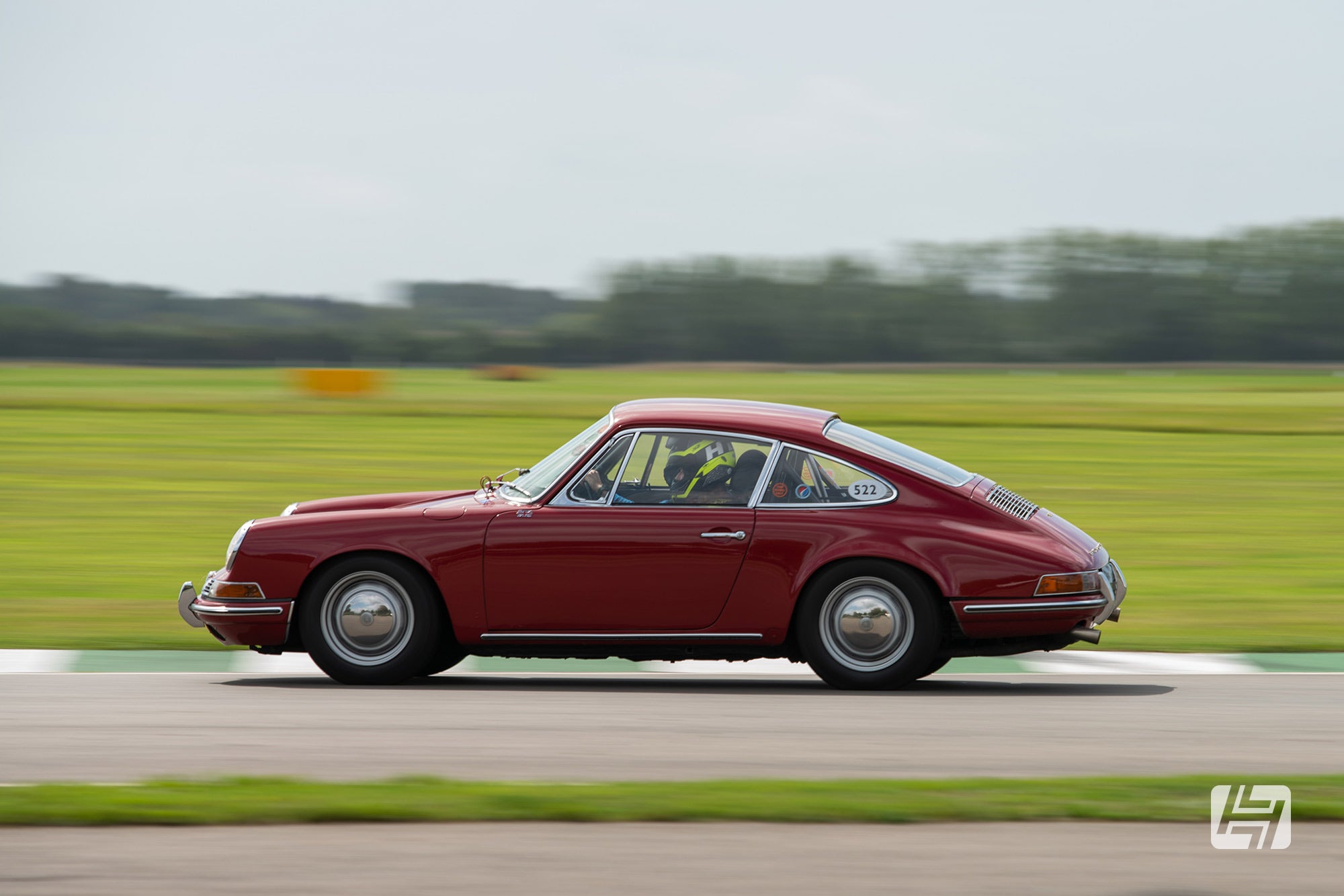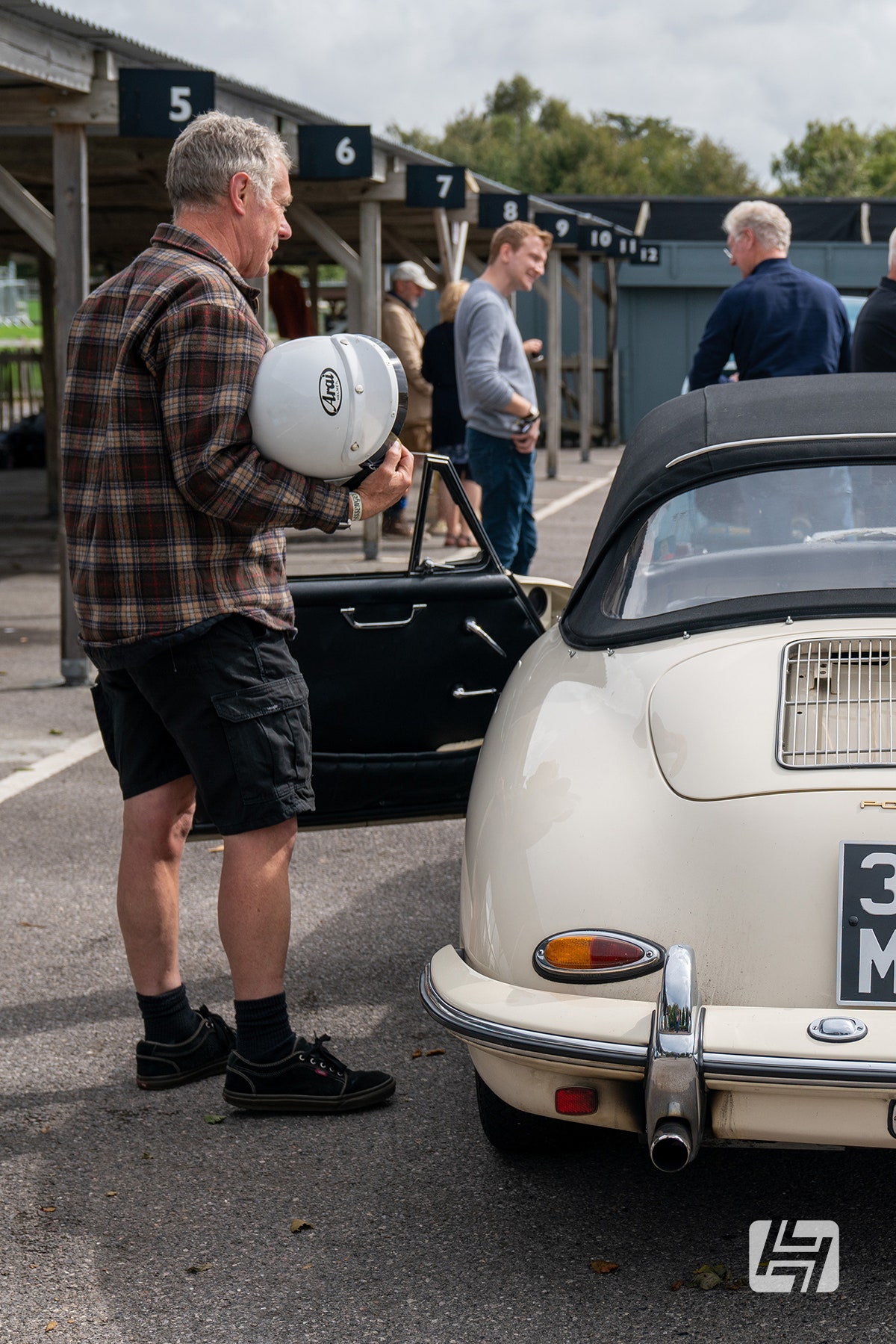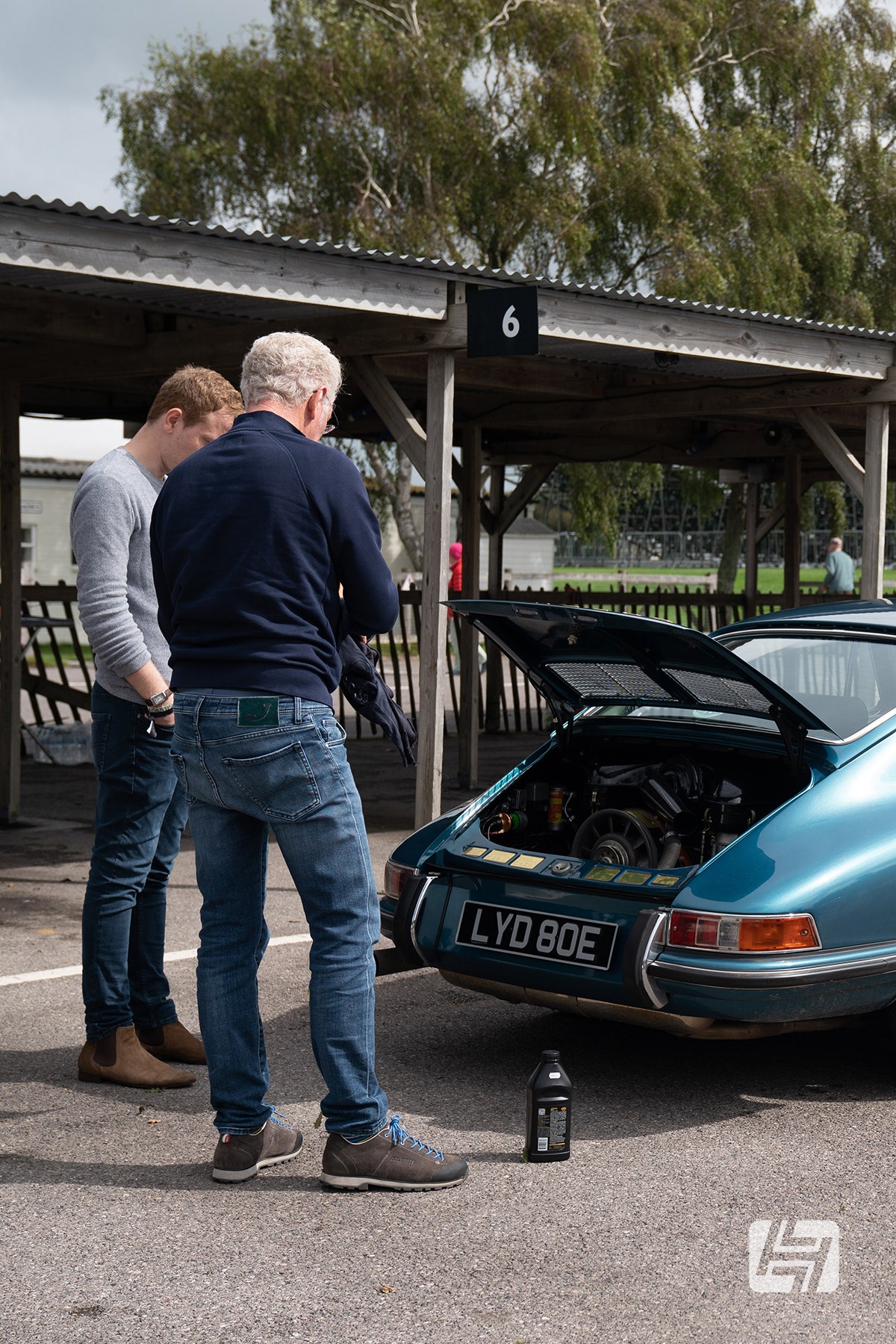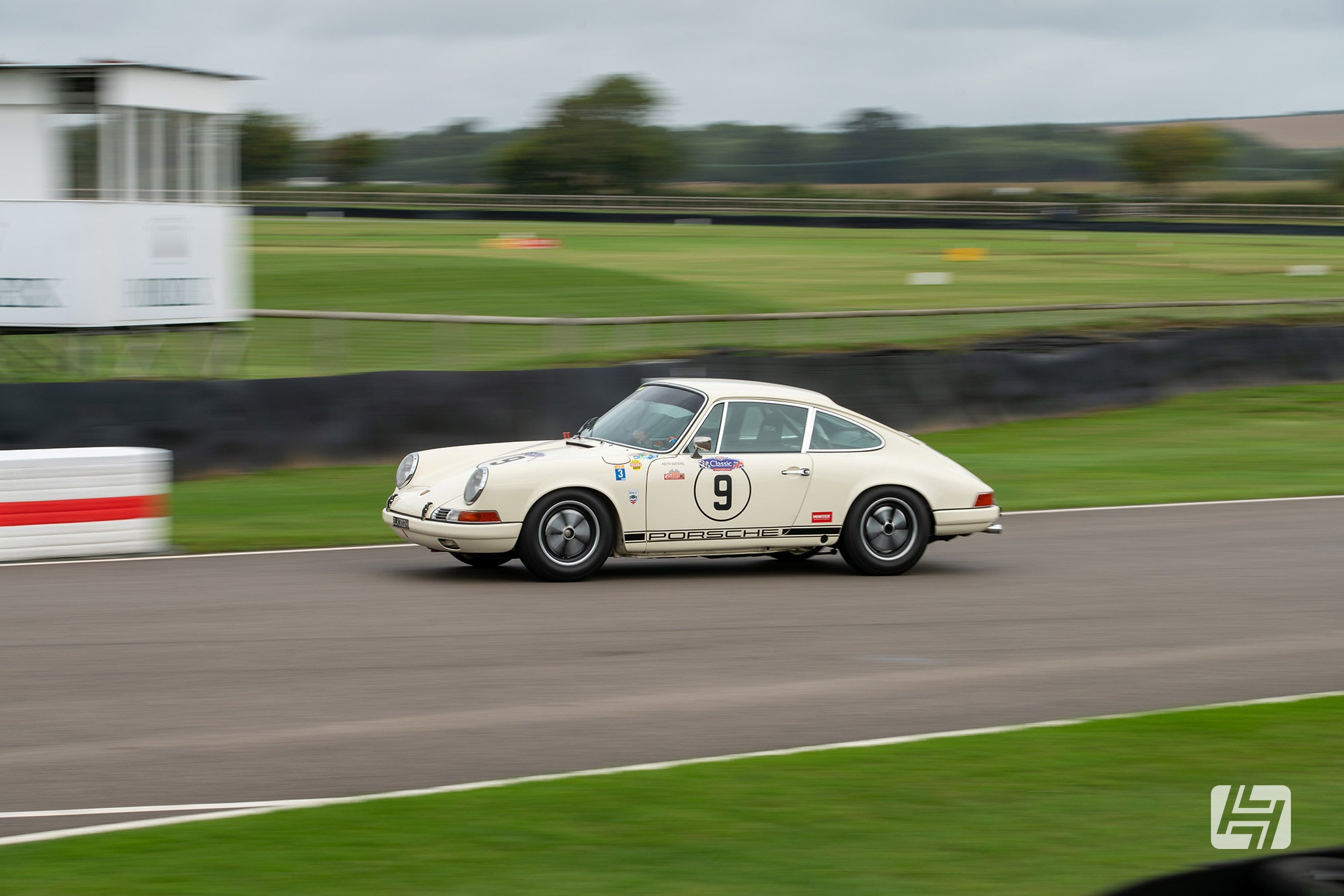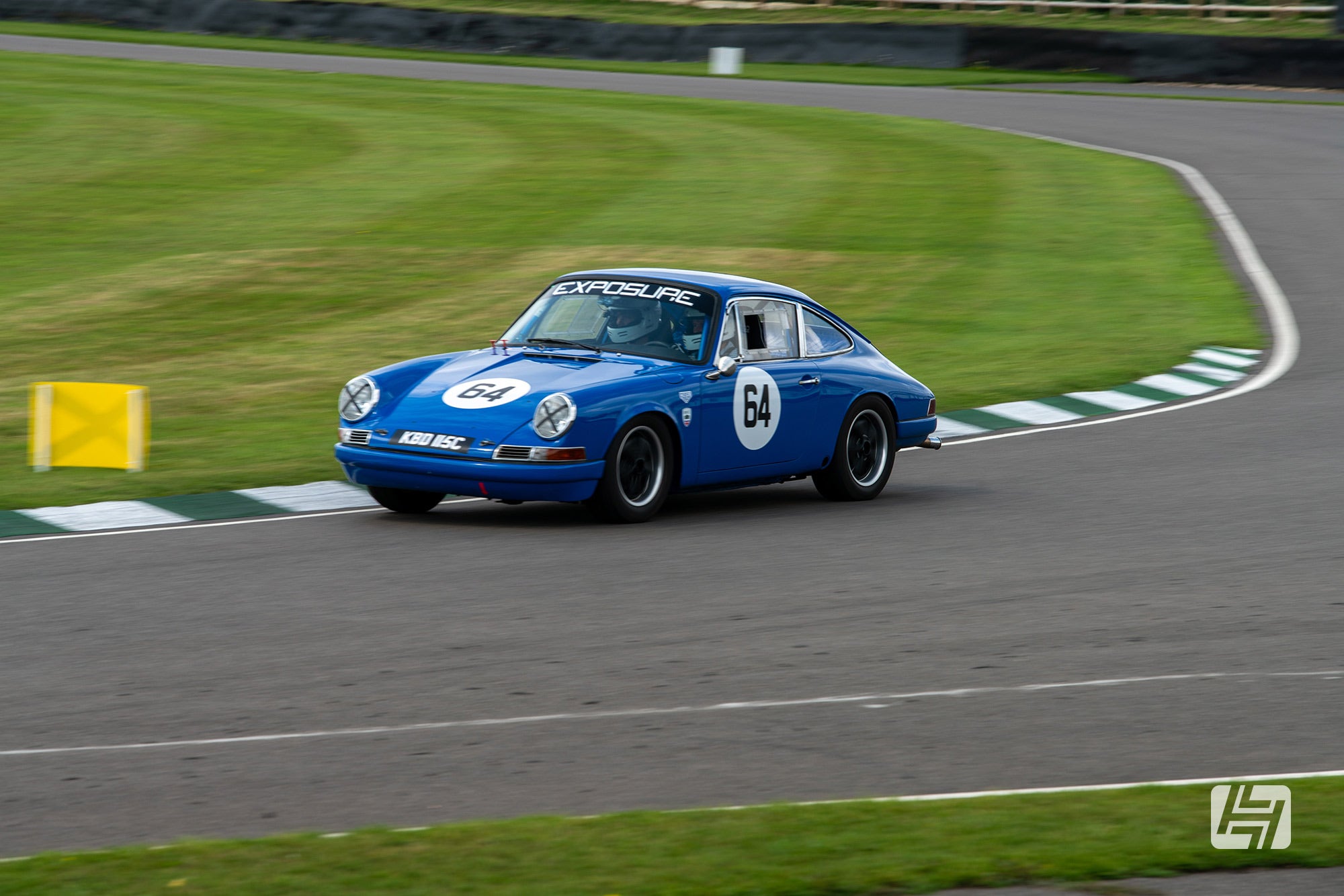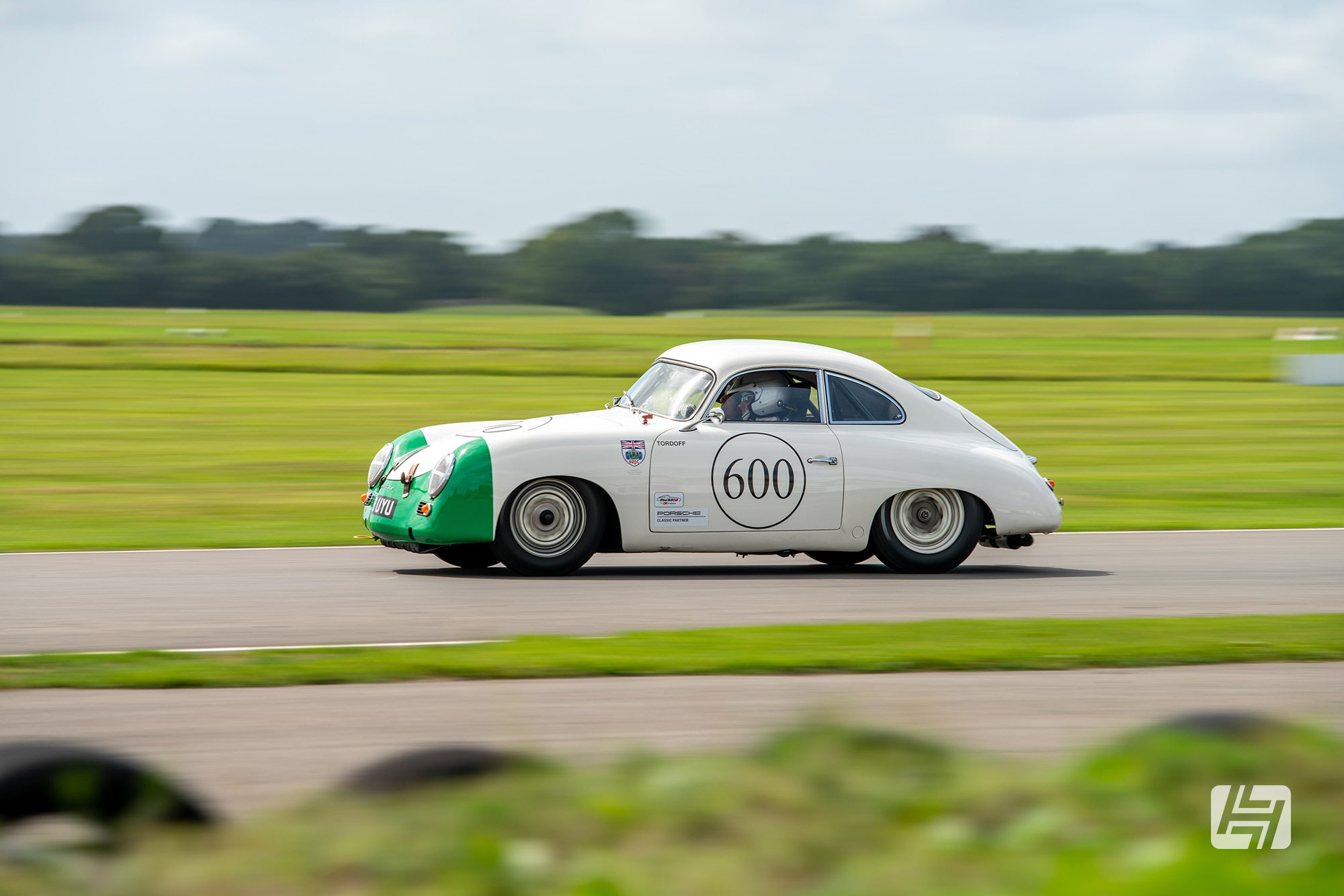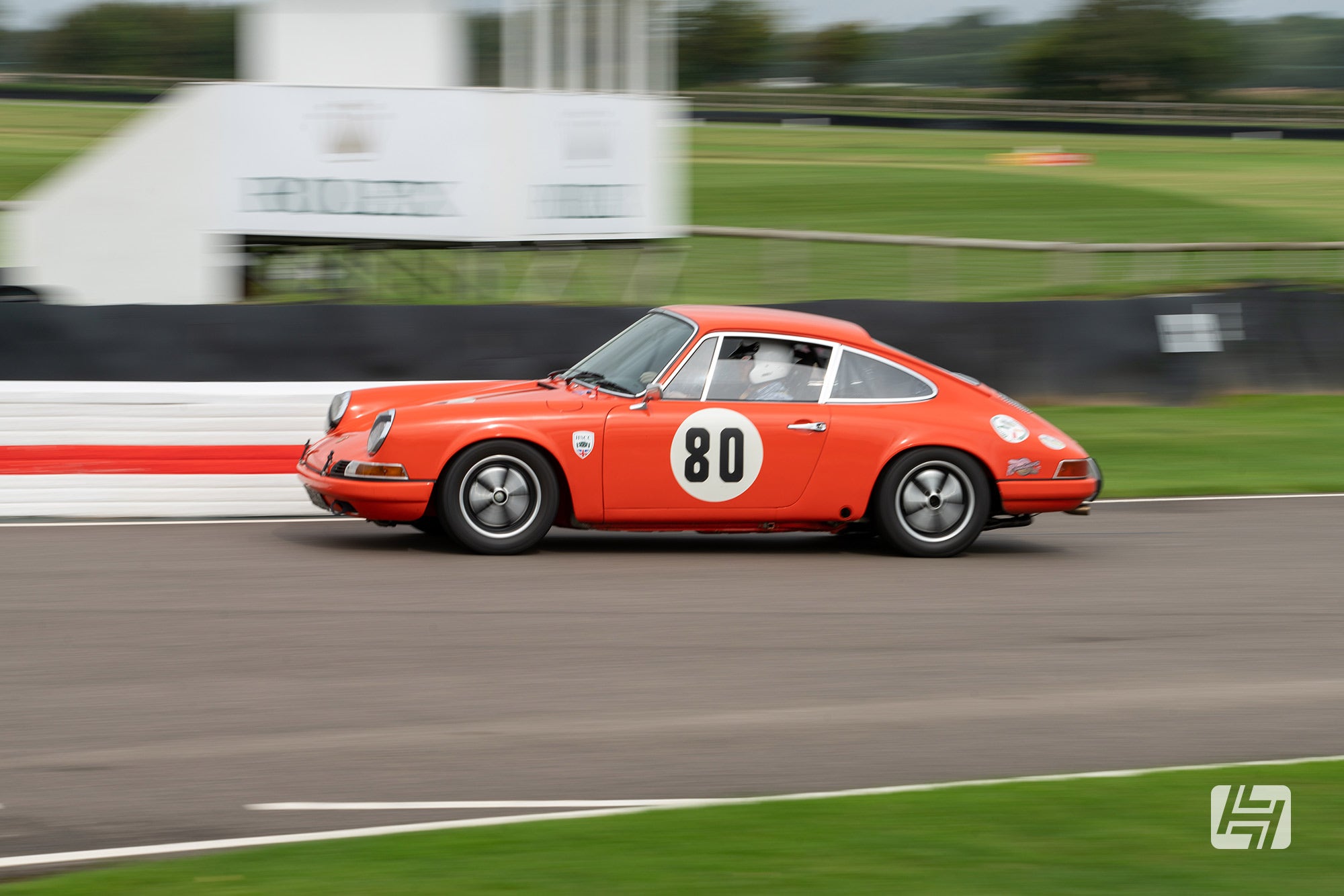 On Parade...
Owners of pre '73 Porsche models were afforded the chance to take their vehicles on a lunchtime track parade and photoshoot.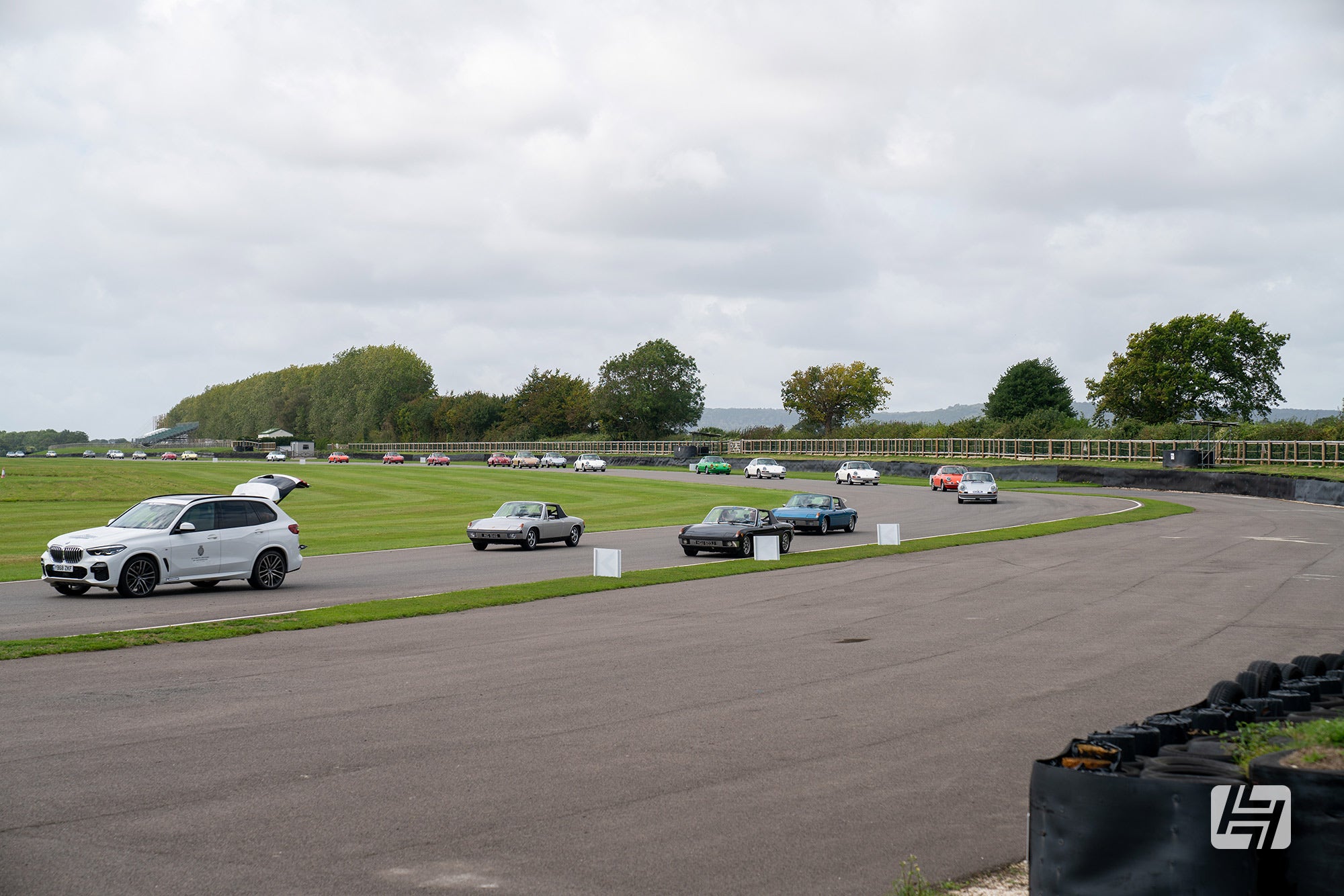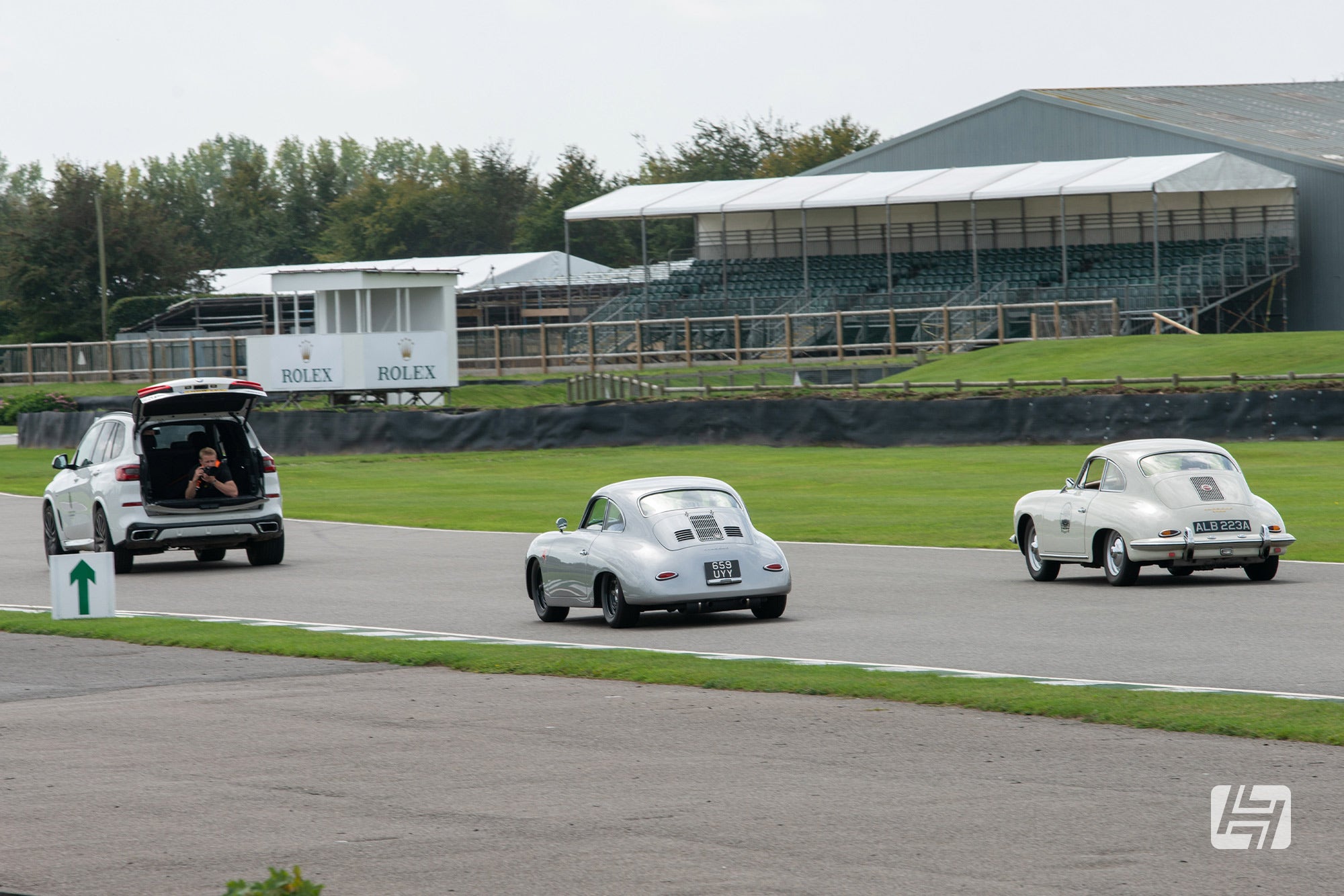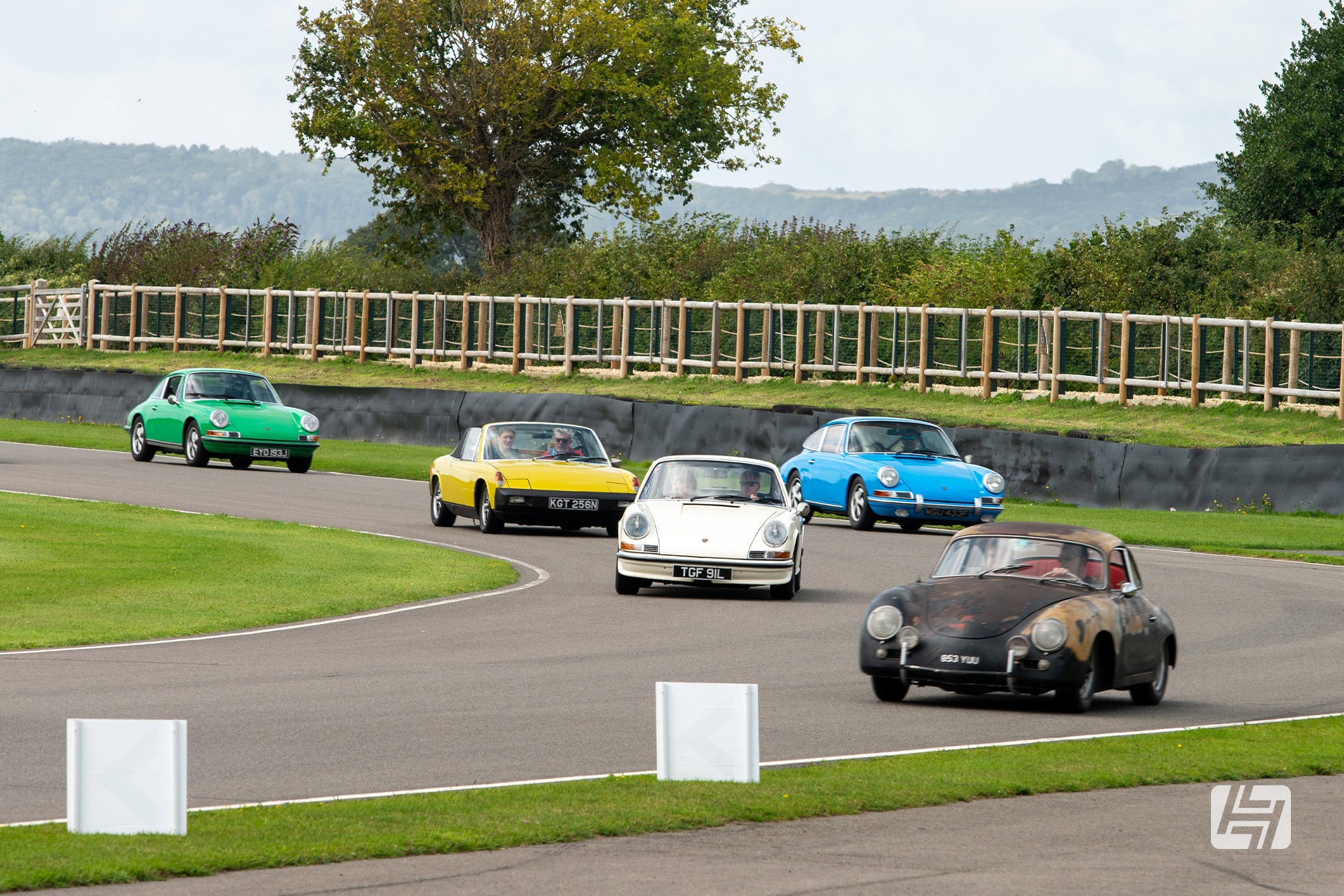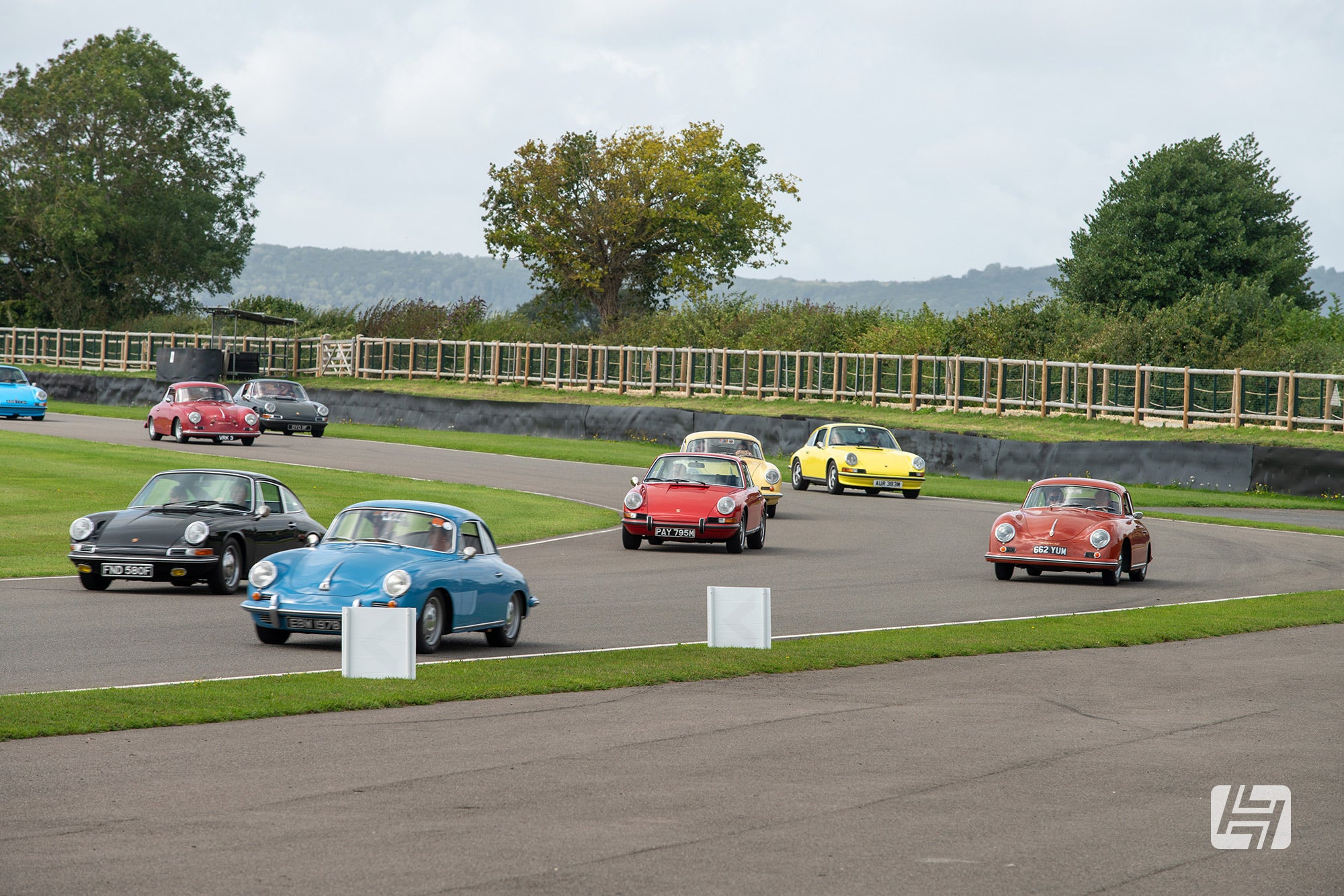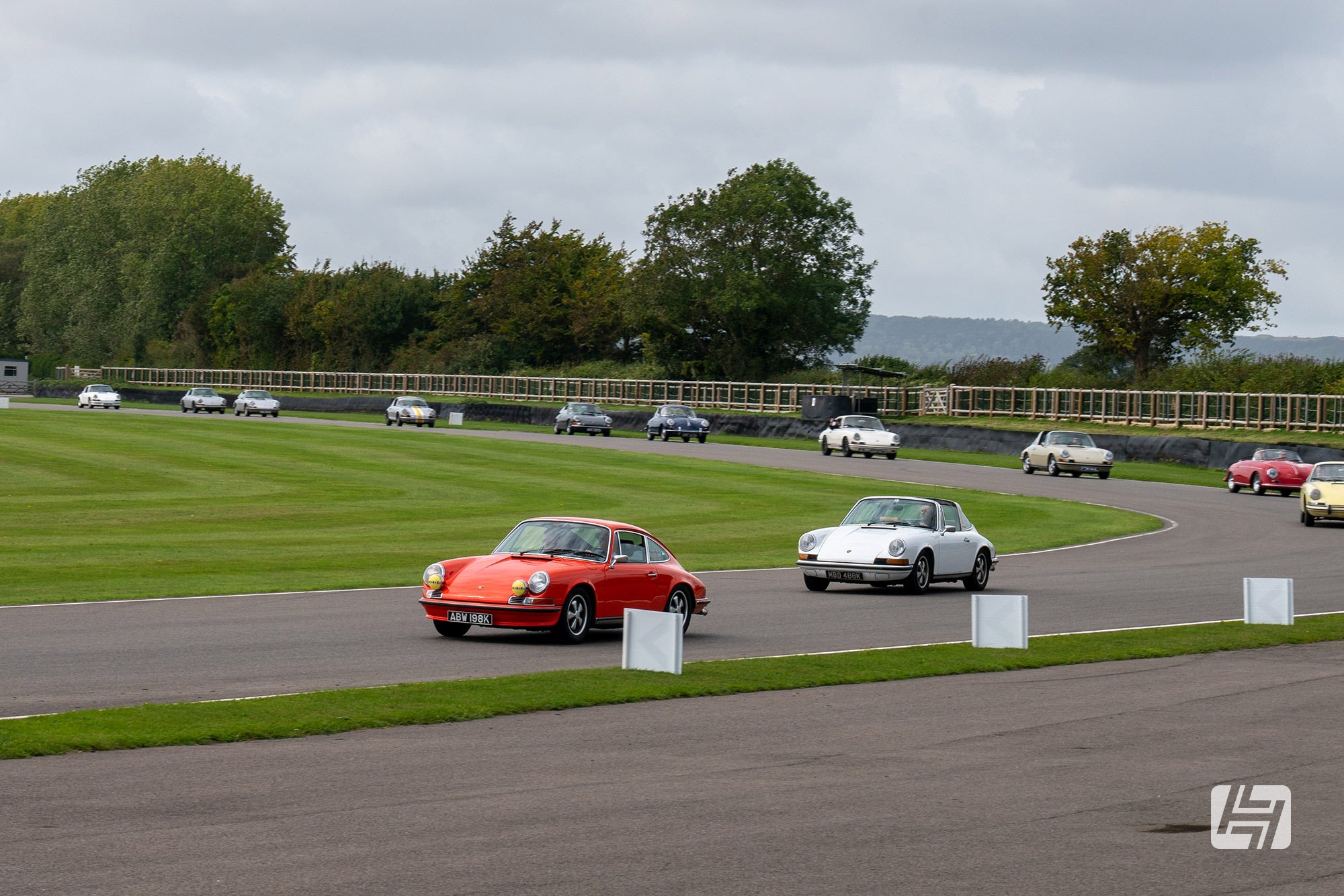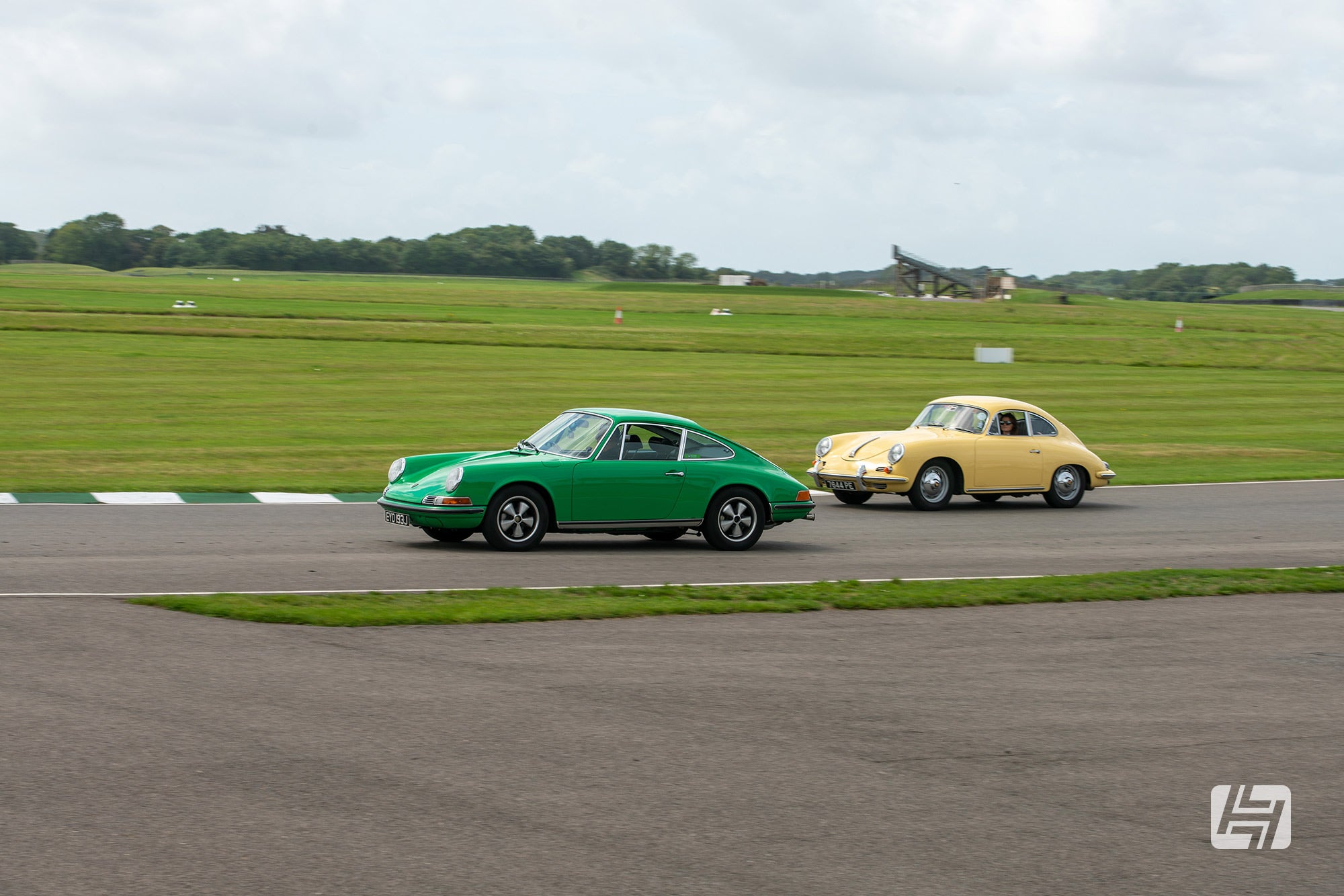 Grid Gathering
As with many enthusiast meetings at the Sussex circuit, lining up in formation on the grid offers the perfect photo opportunity and unsuprisingly, the KG meeting was no different.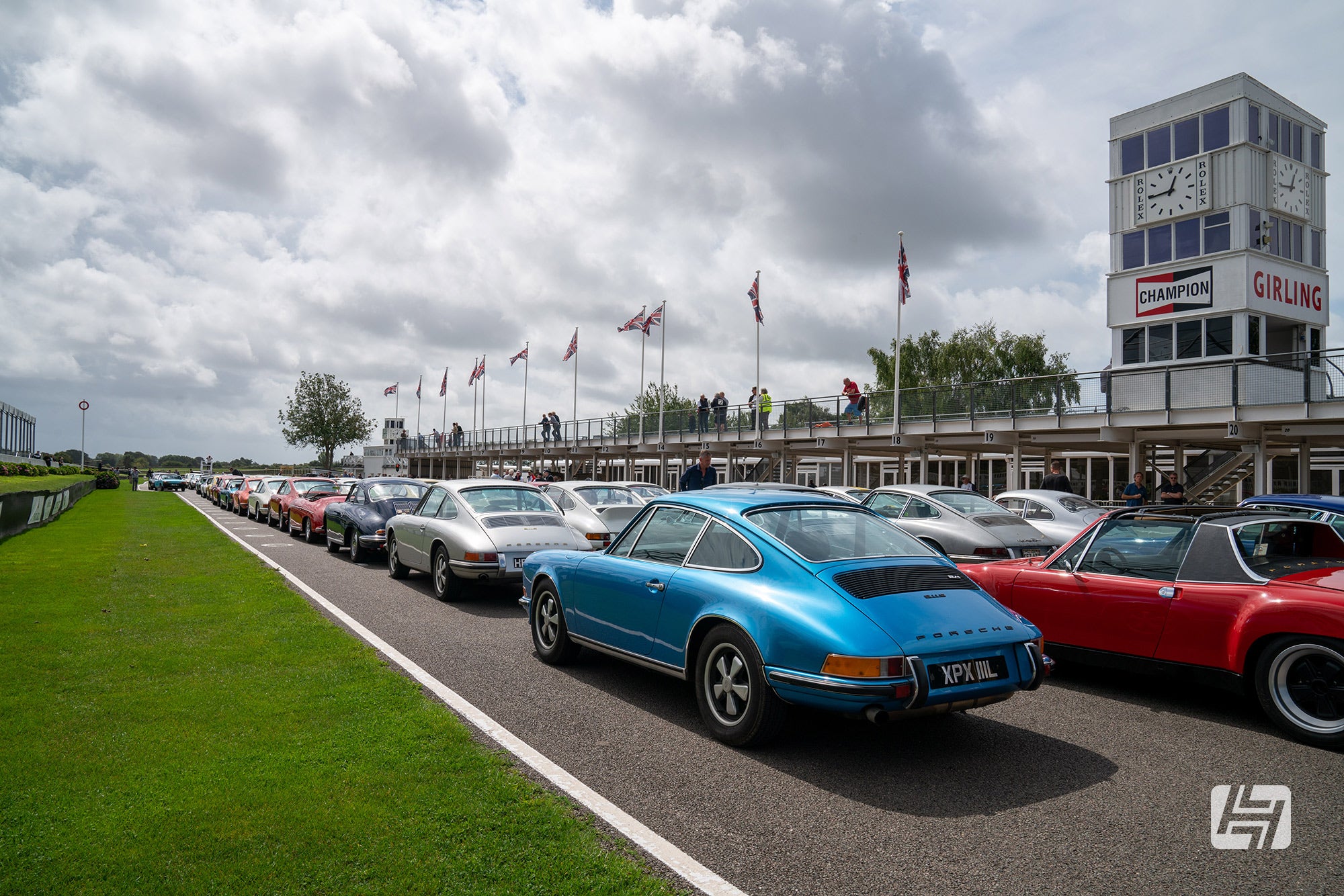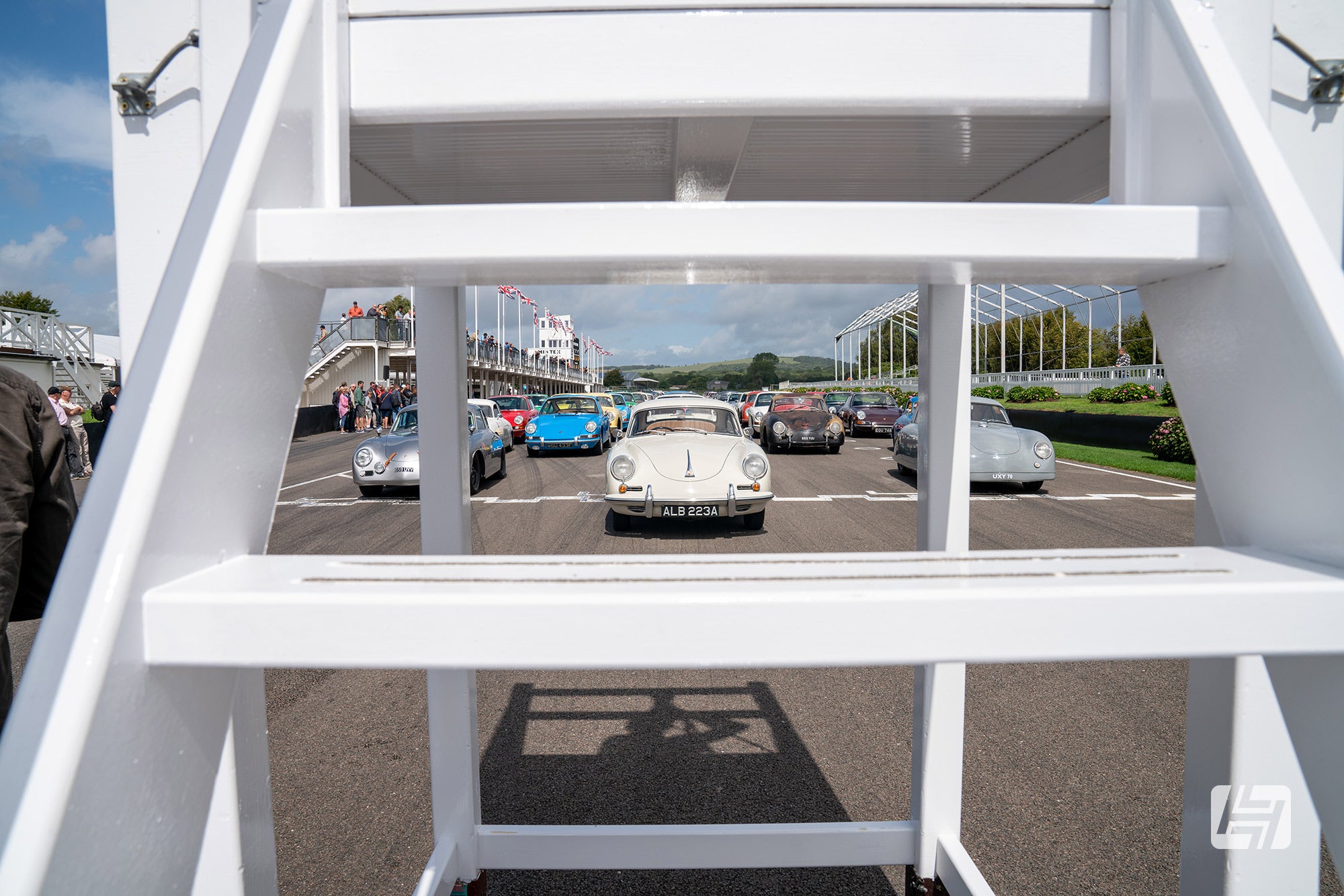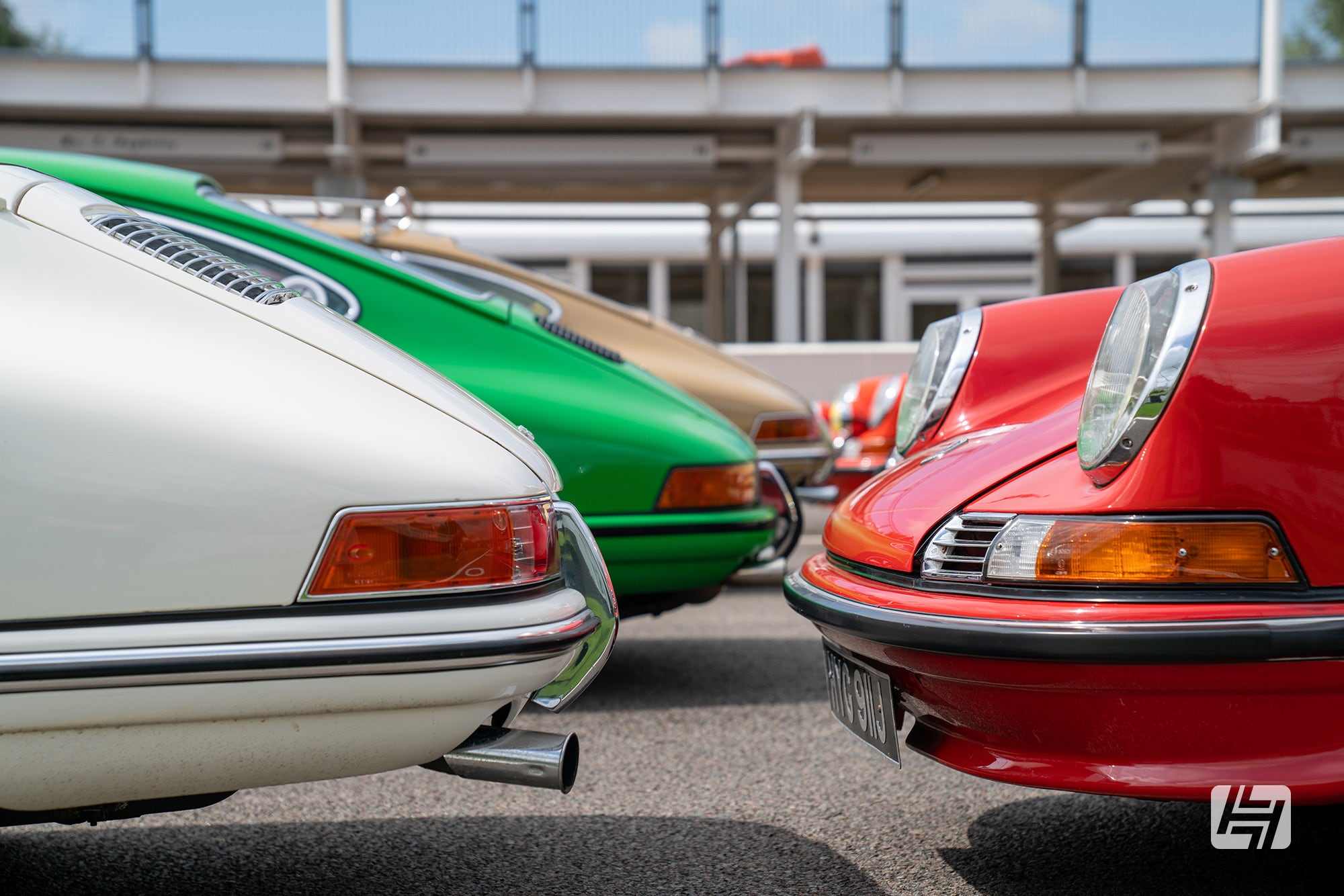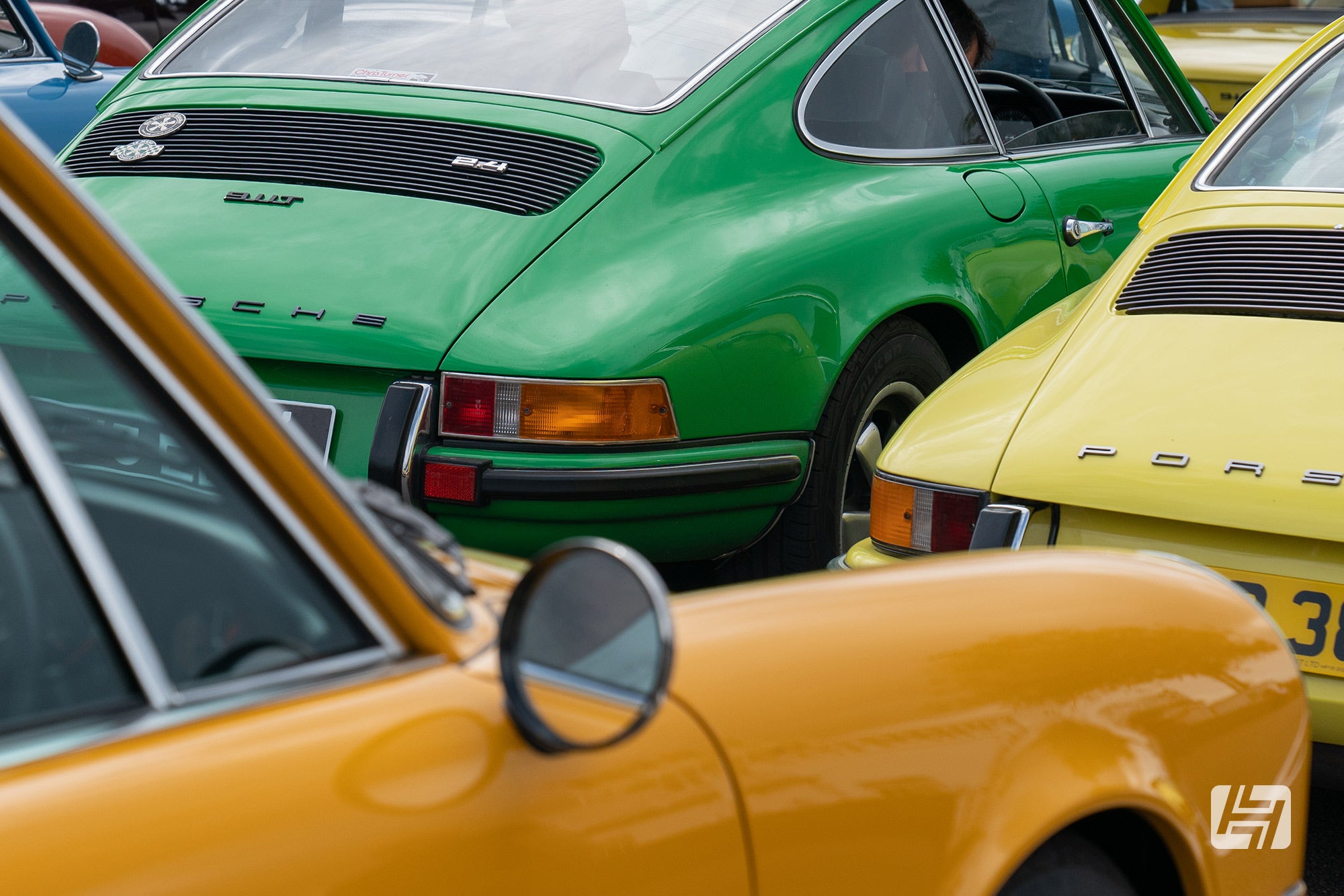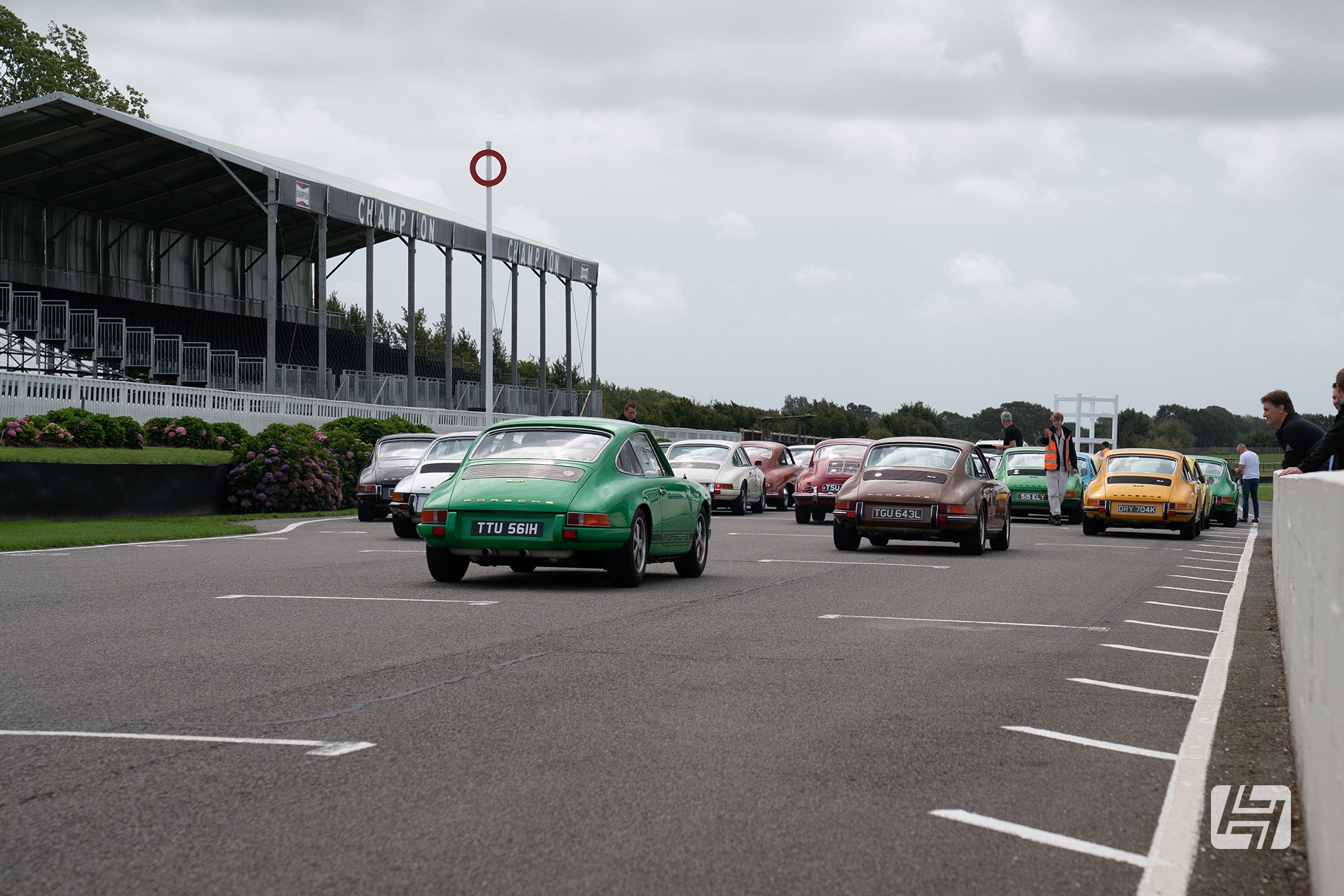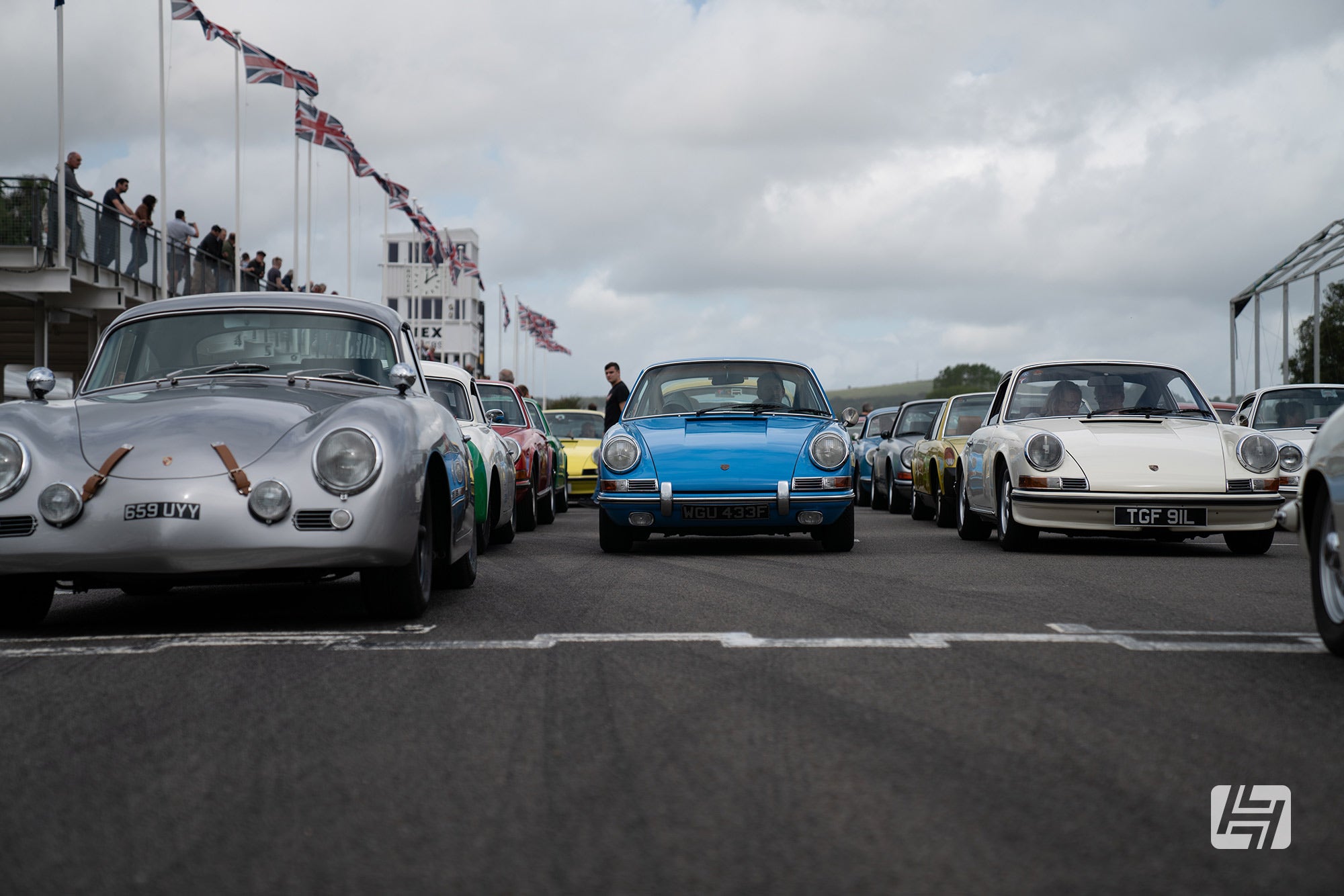 The Finale
Once the official event photographer had worked his magic, we managed to capture a similar shot to share with you. Pretty impressive, don't you think? Which one takes your fancy?!!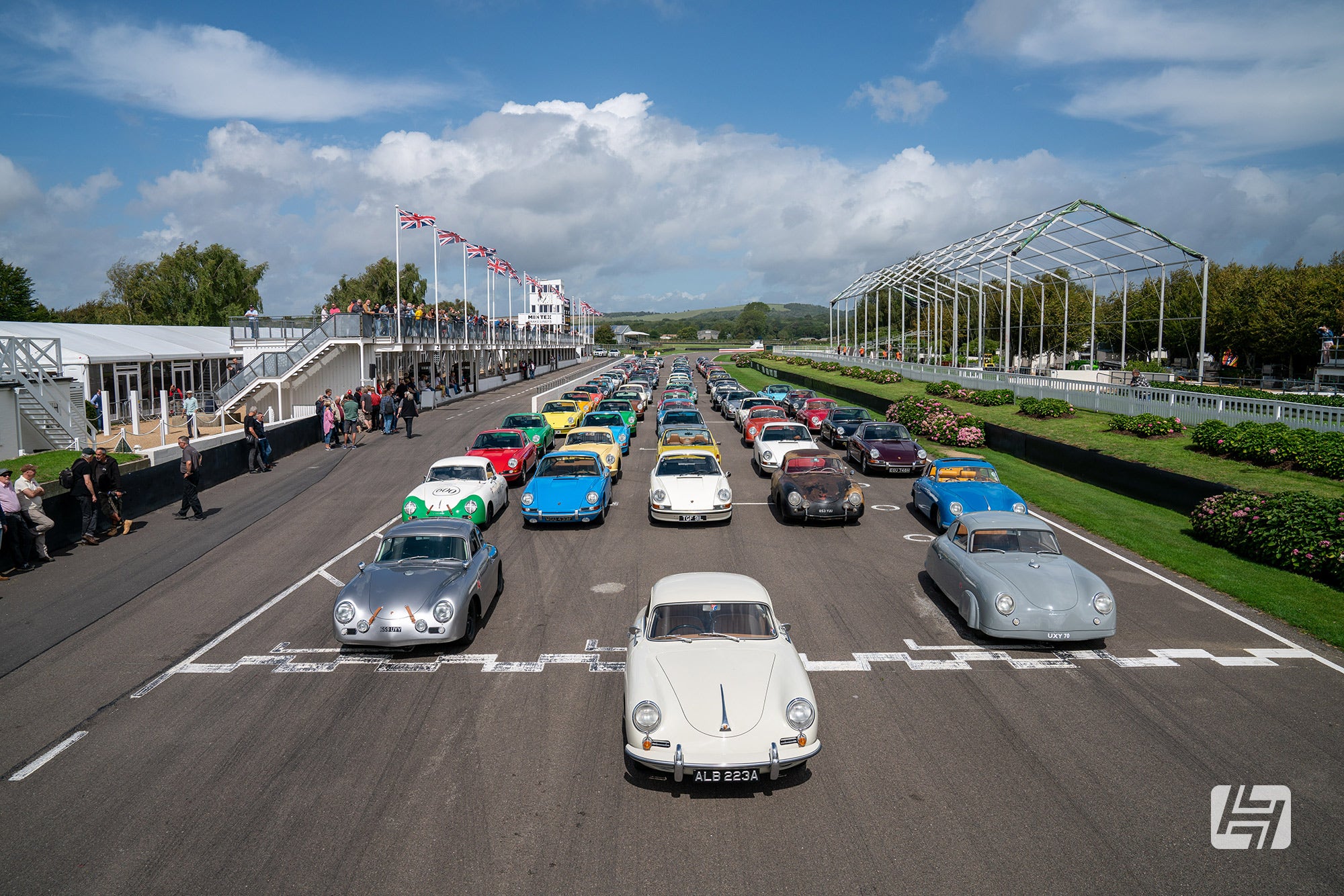 A big thanks to Porsche Club GB and to Goodwood for hosting this fantastic event. To find out more about
events organised by Porsche Club GB click here
. Please get in touch if you are the owner of a vehicle that was at the event and would like free hi-res photos from the day - we're more than happy to share.