The Karmann Ghia probably isn't the first car that springs to mind when someone mentions Aircooled Volkswagens, in fact, the average man or woman in the street might guess at it being Italian, rather than German in its heritage. There is an element of truth in that guess, of course. We'll explain more in our VW Karmann Ghia Buying Guide.
Thinking of buying a Karmann Ghia?
There are a few reasons for jumping behind the wheel of a Karmann Ghia. There is no mistaking the aesthetic beauty of the body, styled by Ghia of Turin (so the guess at Italian, wasn't too far off!) There's also the benefit of Volkswagen reliability, as the body is sat on what is essentially a VW Beetle floor pan, offering relatively cheap running costs and
Karmann Ghia parts
availability. Lastly, for those who like to stand out, or even draw a crowd the Karmann Ghia is pretty exclusive when compared to its all-conquering Beetle and Bus brethren. Even at large events, there are only ever a handful on display.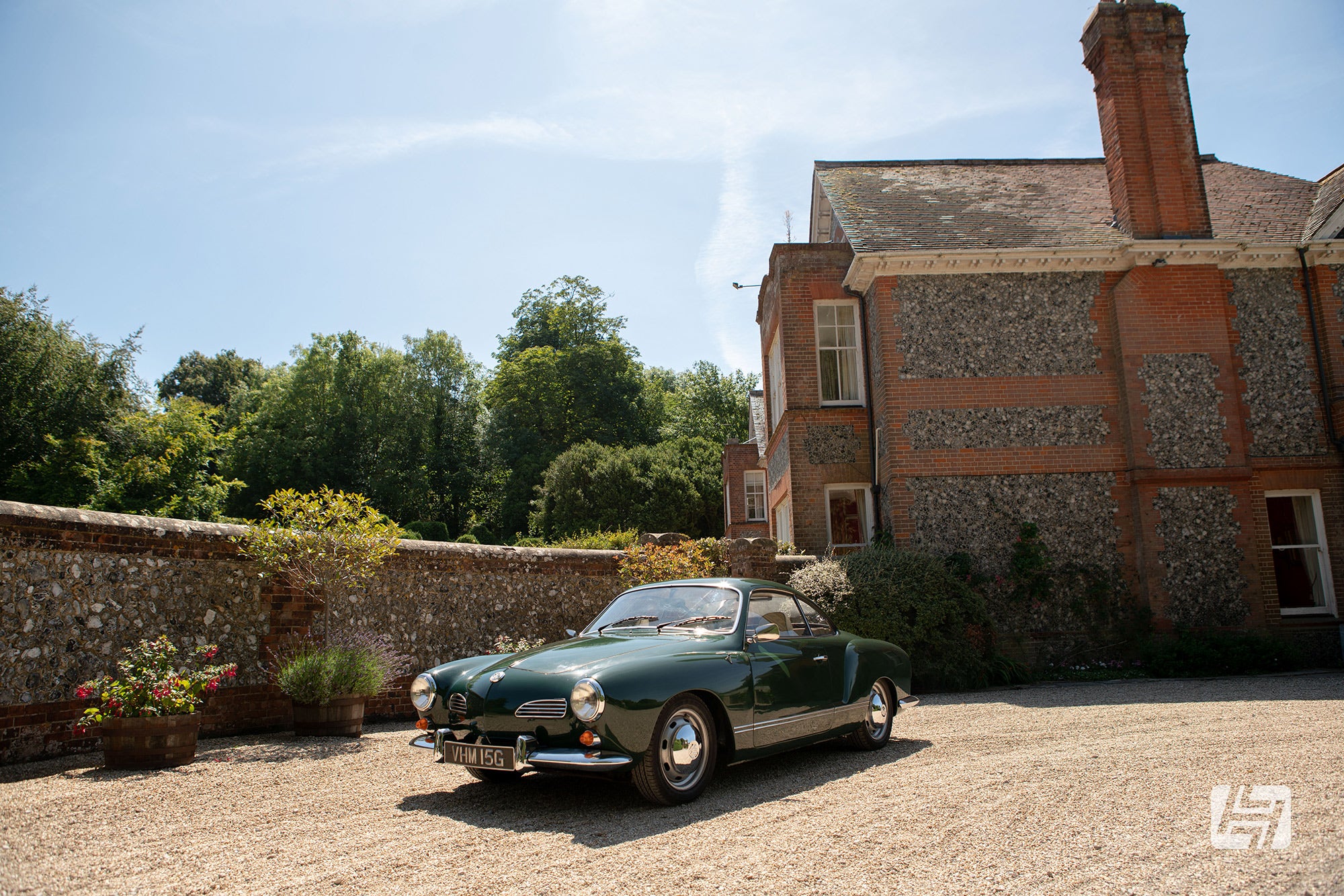 A quick history lesson
The Karmann Ghia was launched in 1956, having originally started as a secret project before being pitched to Volkswagen as a viable model. The body design was by Ghia, the vehicle itself was hand-built by Karmann in Osnabrück, where they already produced the Beetle Cabriolet for VW. Once put into production these vehicles were given the model designation of 'Type 14' by Volkswagen. The white car below is the actual prototype - you'll notice a number of changes between this and the version that launched, including the lack of nostril vents at the front and the addition of them at the rear.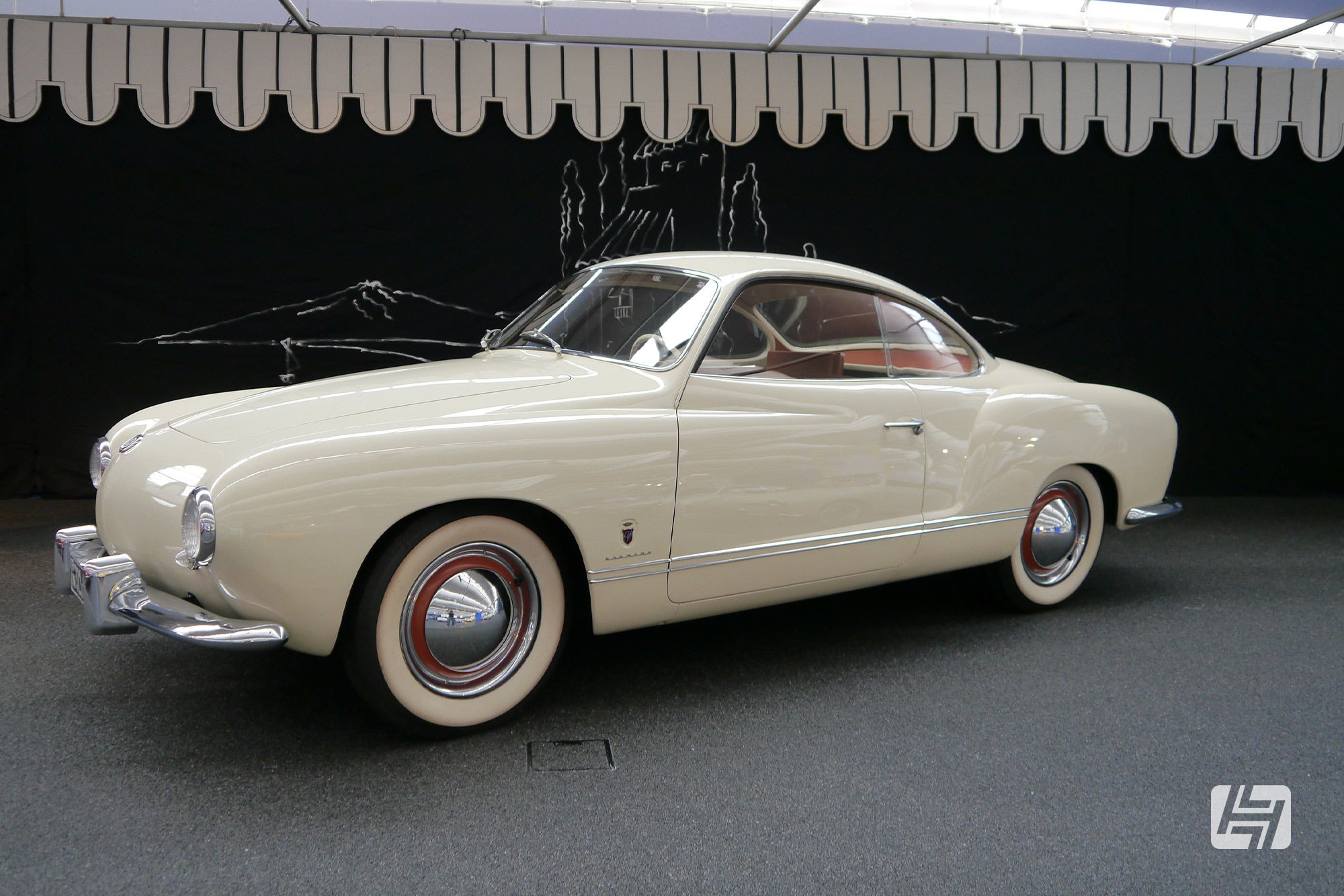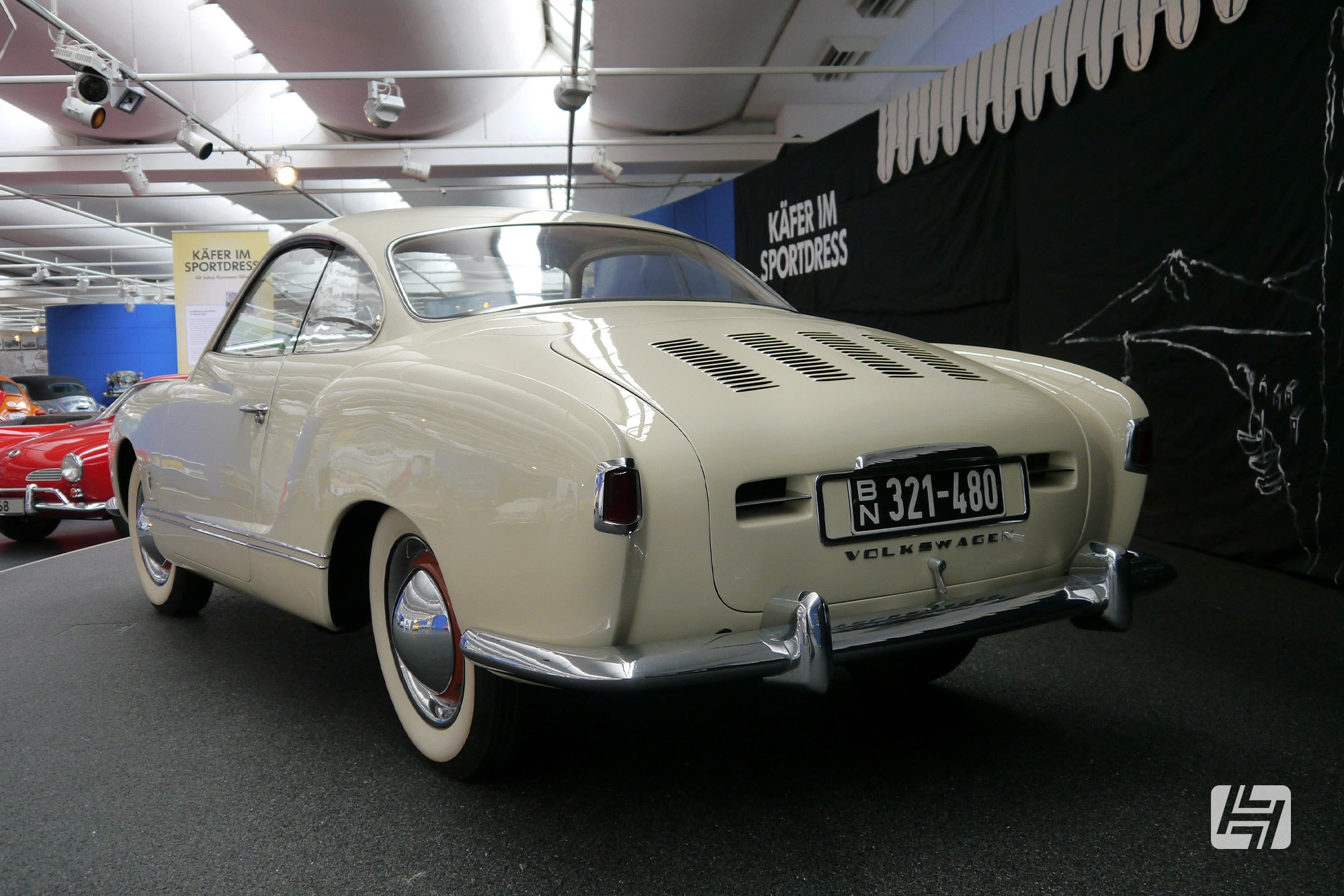 The Low Light Karmann Ghia
The first incarnation, commonly known as the 'Low Light' is most easily identified by the smaller nostril vents, small rear lights and more rounded front wings holding the headlamps closer to the ground. They are the holy grail for Karmann Ghia fans and were only ever built as LHD by Karmann, although some UK models had RHD conversions fitted at the time by third-party specialists. Initially, the Type 14 was just a Coupe, but VW introduced a cabriolet version as well in time for the 1958 model year.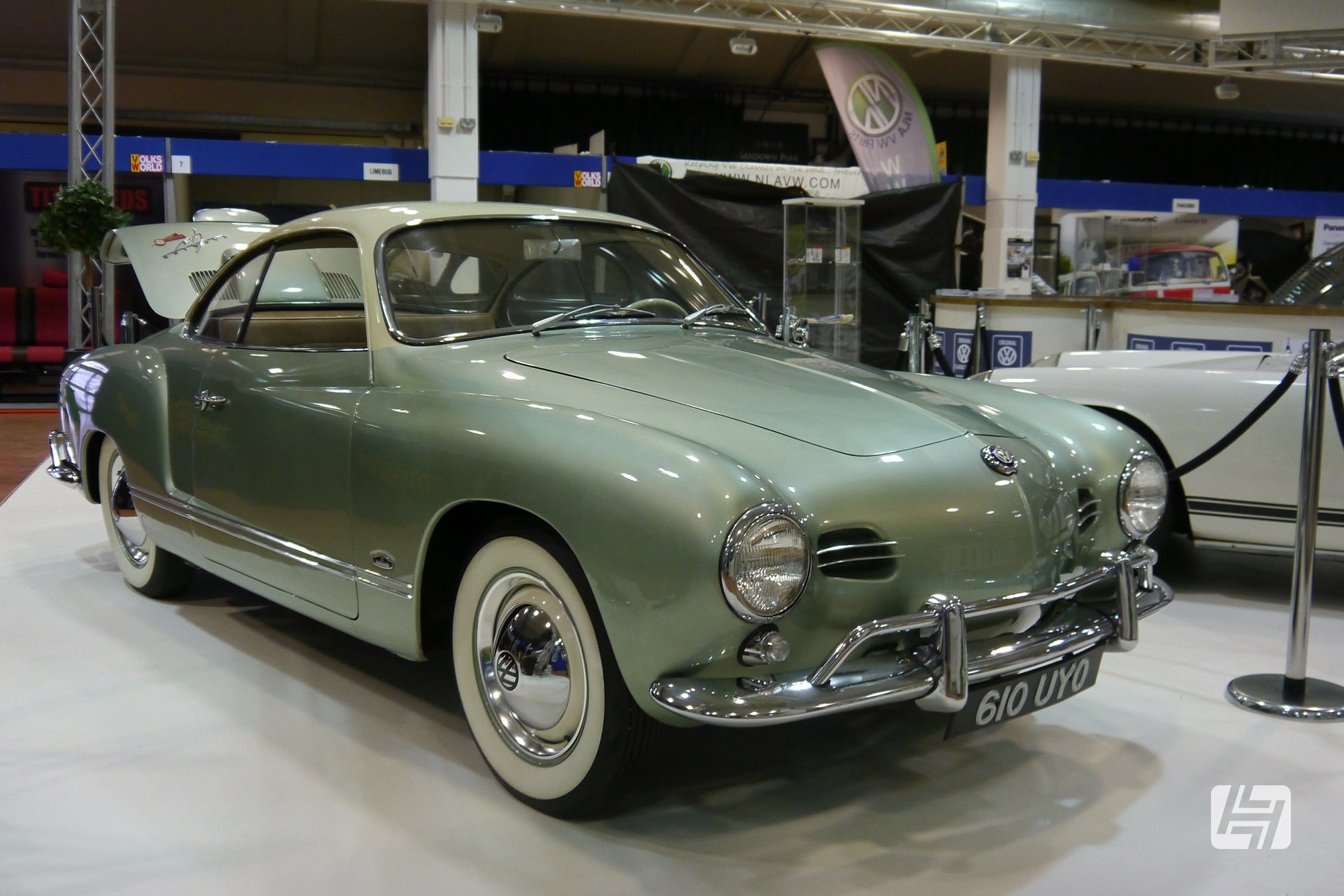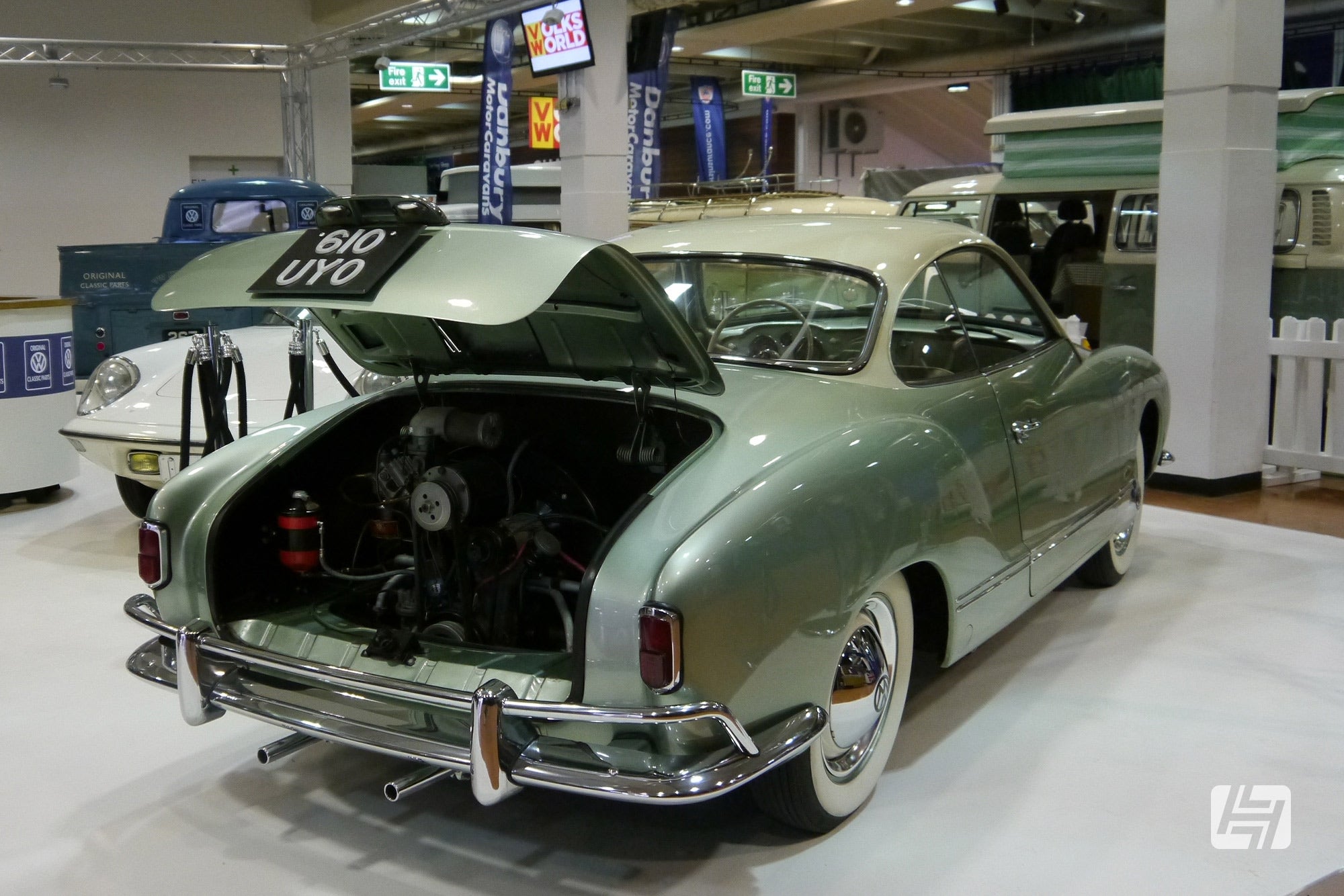 Raising the lights
There were some noticeable styling changes in the summer of 1959,  the headlights moved 2" higher up in re-profiled front wings. The central nostril vents doubled in size and the tail lamps grew in size to match. For reference, the dark green version we have photographed here is a 1968 model.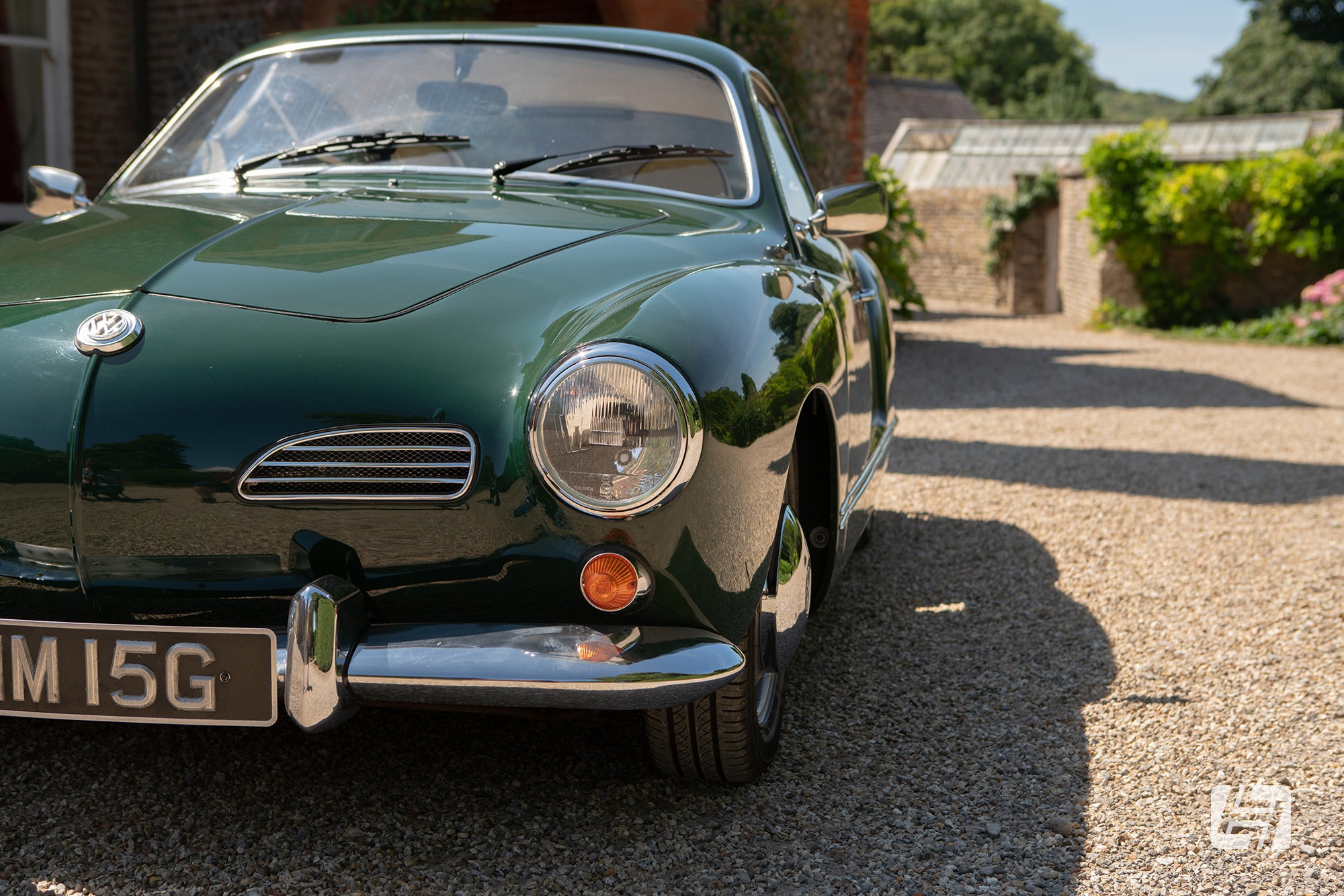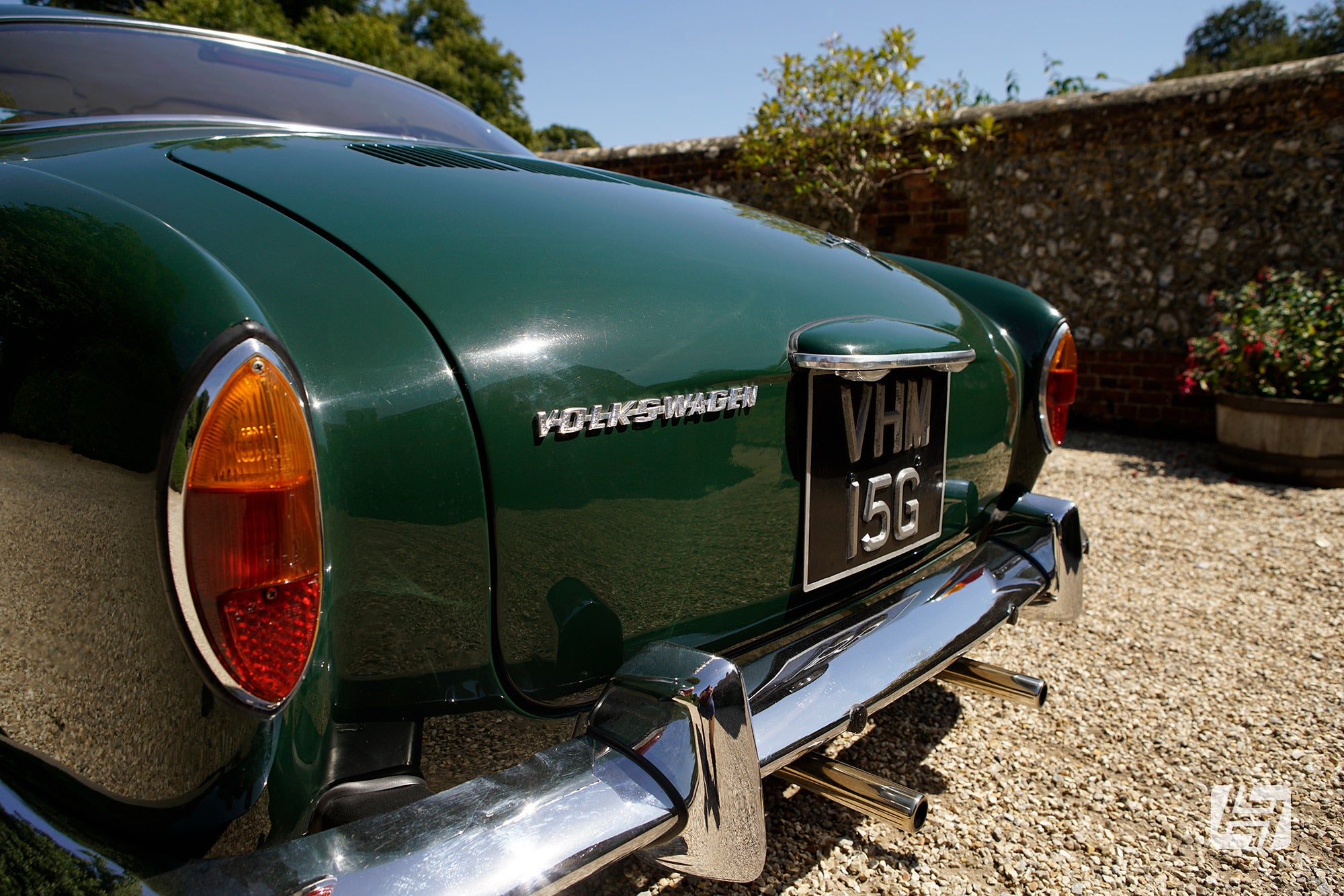 Late Model Karmann Ghias
In keeping with road safety initiatives of the time, the bumpers were upgraded to the chunky 'Europa' style in 1972, matching the larger tail lights and indicators that had been introduced a few years prior. These stayed in place until production ended in 1974, when the model was replaced by the Scirocco Mk1.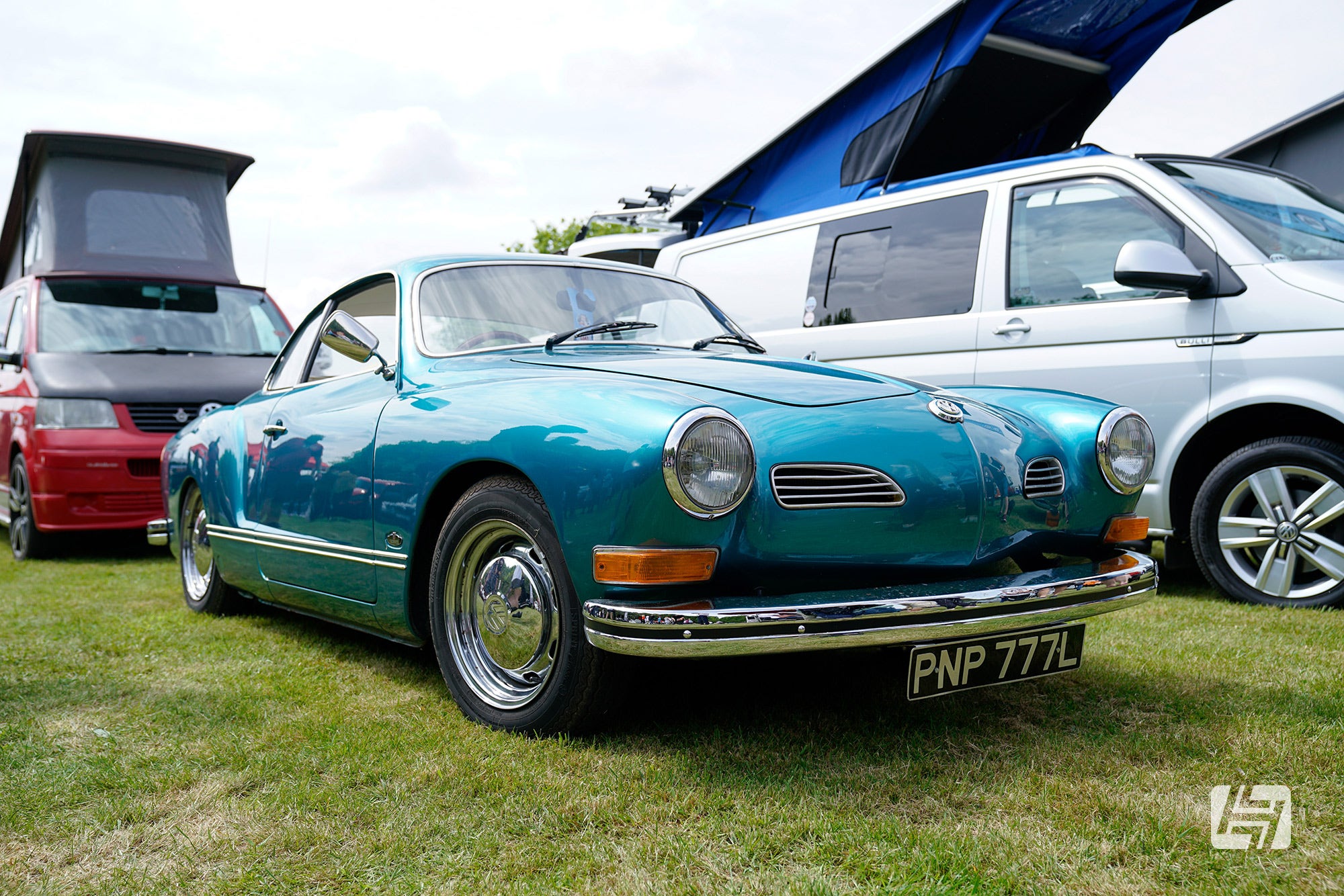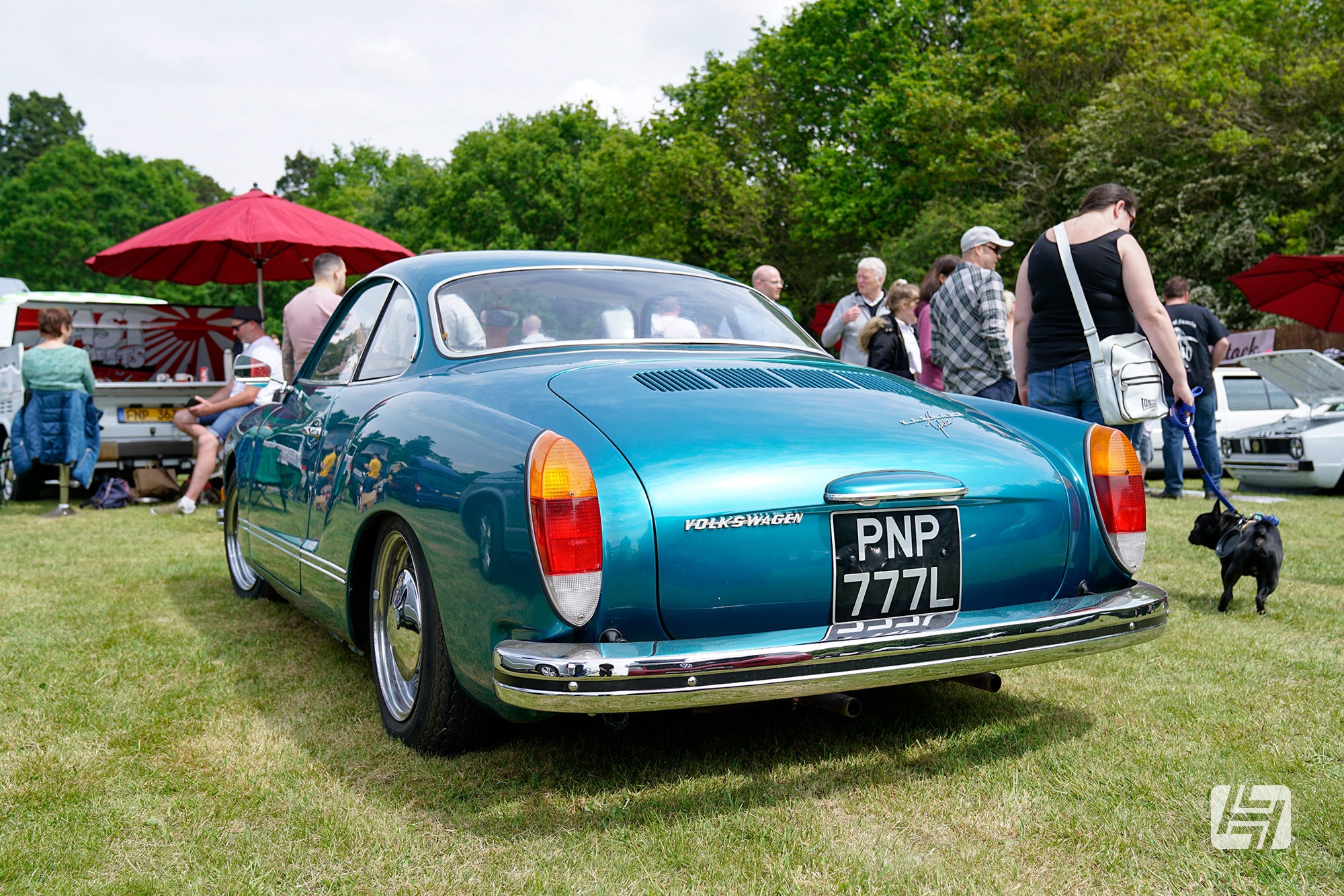 The Razor Edge Karmann Ghia
Just to add to the confusion there are a few other Volkswagen vehicles that also wear the Karmann Ghia badge. The first is the Type 34 'Razor Edge' Ghia. Unlike the Type 14, these were built on the Type 3 chassis and running gear and were offered for sale alongside the Type 14 between 1962 and 69. At the time they were the most expensive Volkswagen ever sold. With only 42,505 examples ever built you are less likely to be looking at buying one of these and given the price premium to purchase, not to mention the very limited parts availability with regards to rust repair panels, seals and trim you need to go into owning one with your eyes very much open.  For those who do have one though, the reward is huge – a real rarity at shows, amazing styling and a wonderful driving experience too.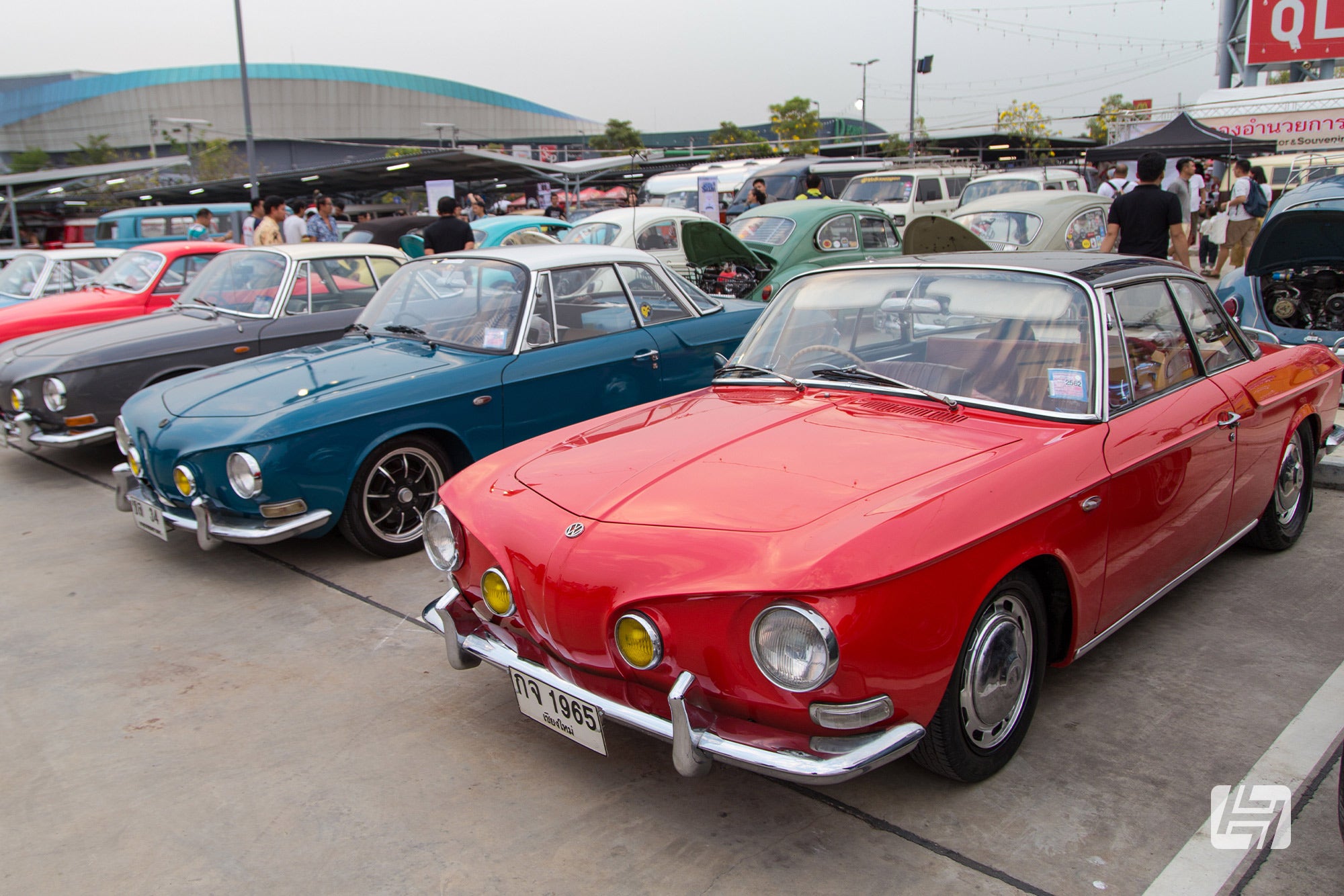 The Brazilian Karmann Ghia TC
The Karmann Ghia TC was exclusively sold in South America between 1972 and '75 and came about because of restrictions on vehicle importation into Brazil at the time. Underneath the body is a VW Variant chassis which includes a rear-mounted 1600cc Type 3 'pancake' engine. The styling is the work of Giorgetto Giugiaro. As you may be aware he went on to pen the Mk1 Scirocco, Golf, Passat and Jetta, before leaving Ghia to start Italdesign.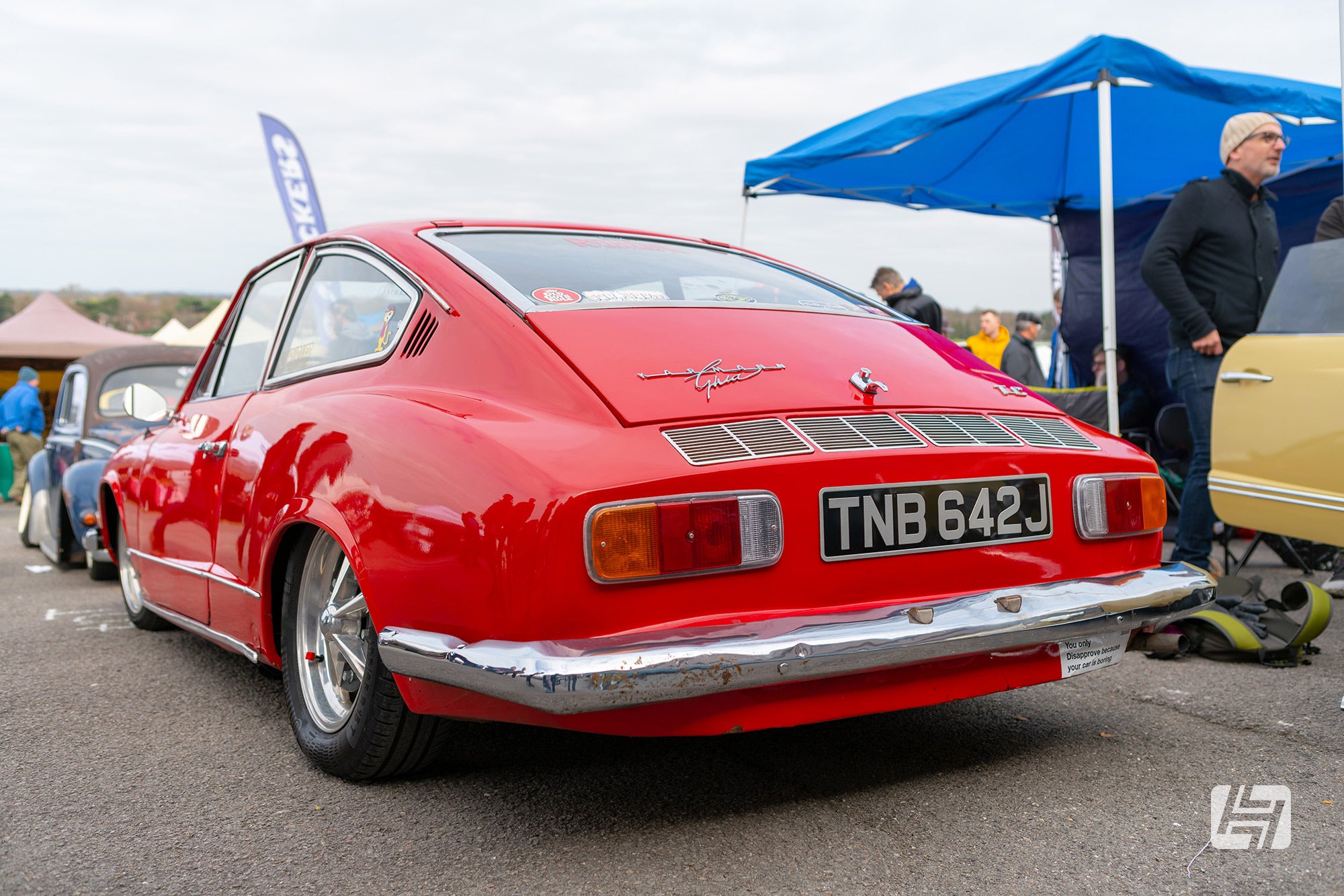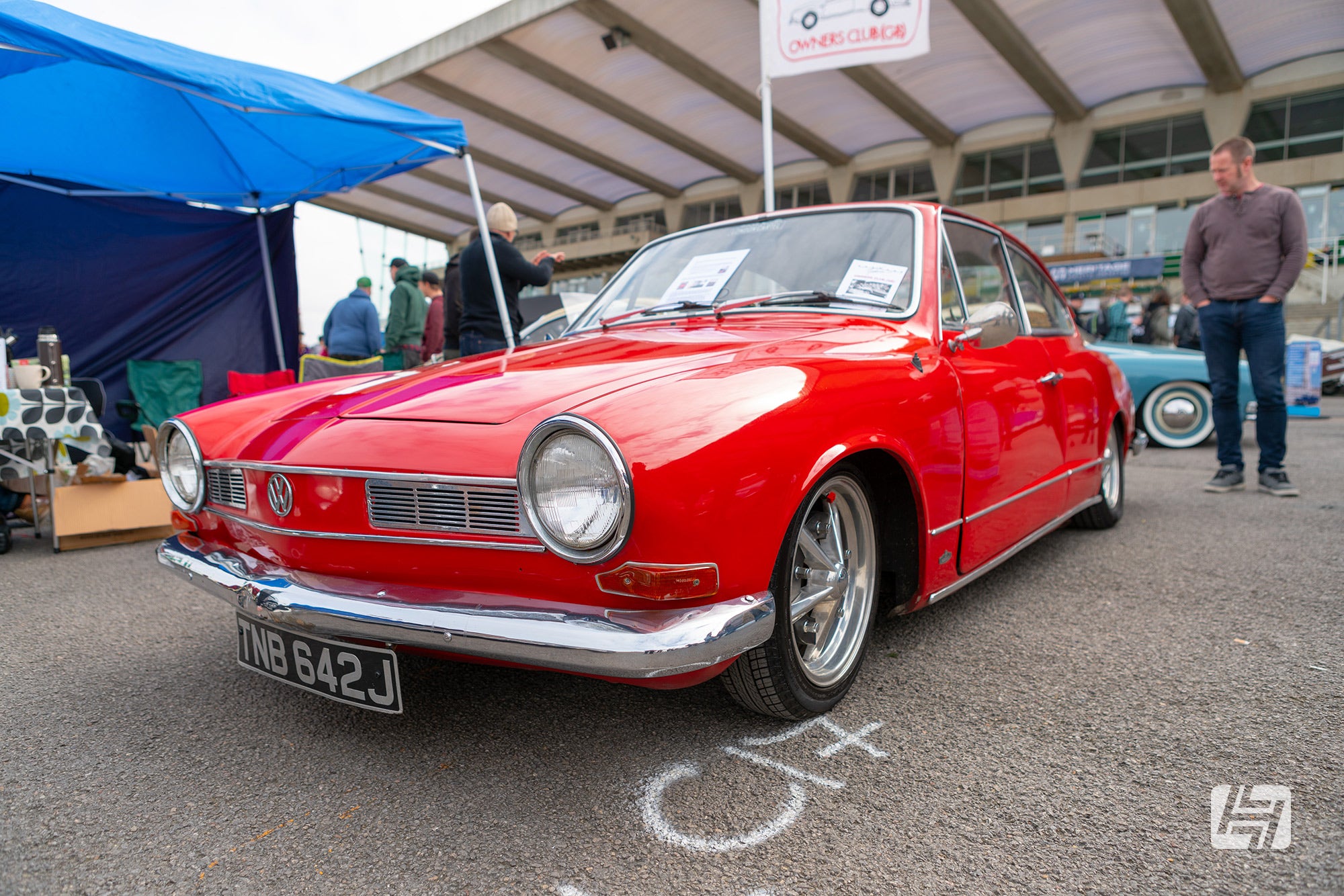 Buying a Karmann Ghia Cabriolet
As mentioned above, the Type 14 cabriolet Ghia was available from the 1958 model year. A Type 34 version was never commercially marketed as a convertible, although a few genuine prototype examples do exist, alongside several replicas. As with Karmann built Beetles, the cabriolet version of any Ghia commands an additional premium over its coupe counterpart.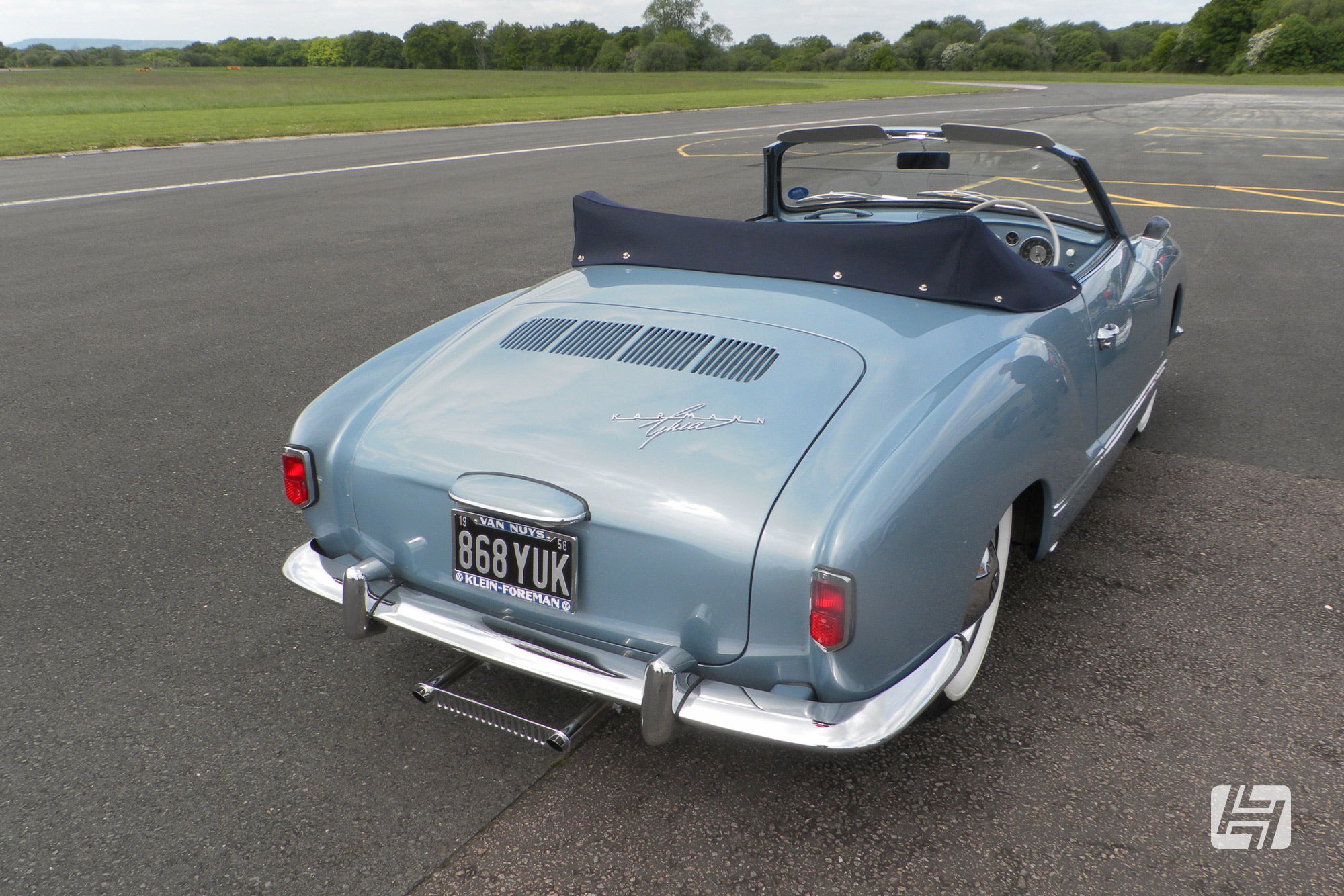 What to look for when buying a Karmann Ghia?
We don't want to put you off buying a Karmann Ghia, however, you should be aware of its flaws, one of which is its ability to rust! Don't let a hefty slam, a shiny set of wheels or a fancy engine build distract you from the important bit - whether any of that is bolted onto solid metal.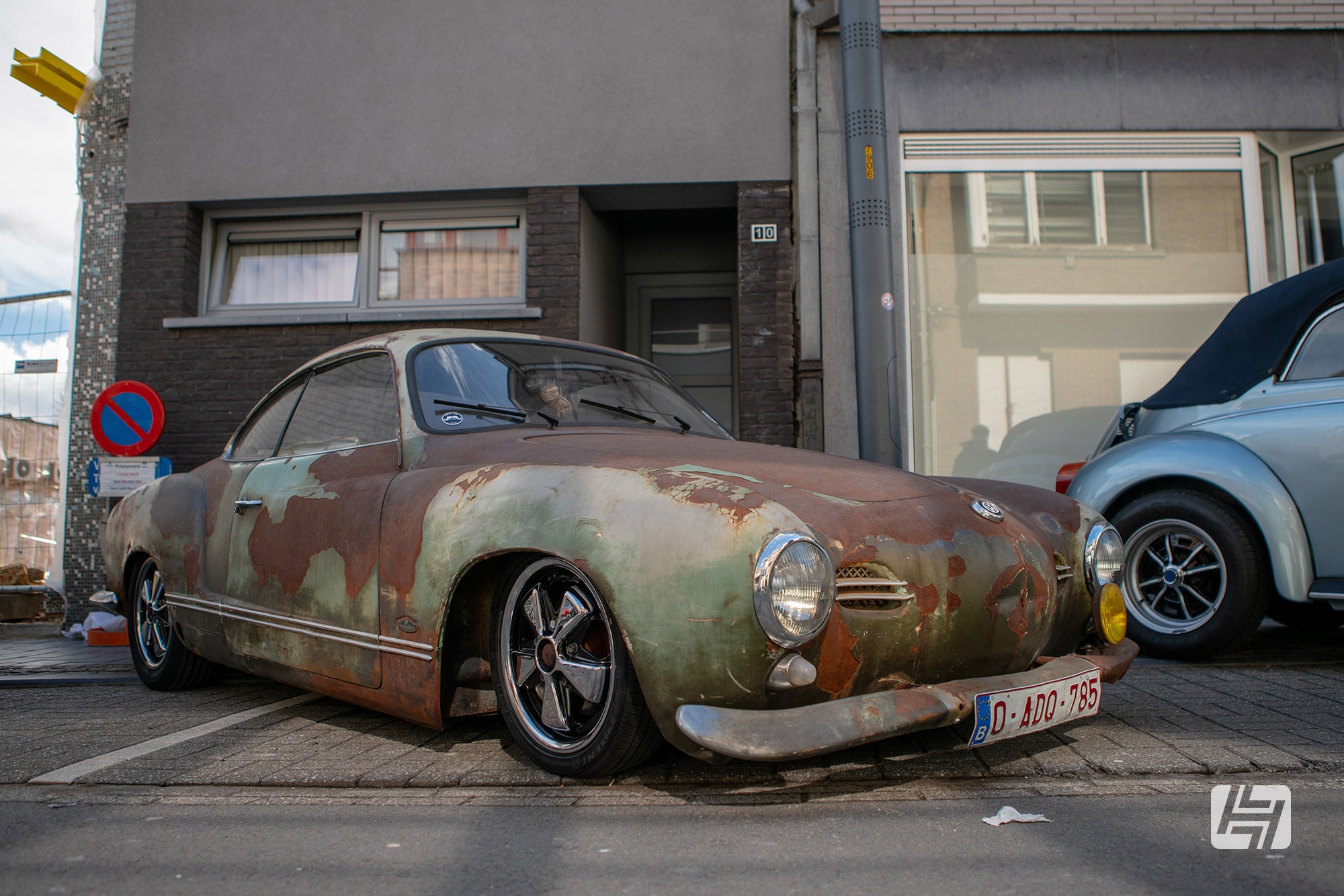 Where does a Karmann Ghia rust?
In short, Ghias will rust everywhere! Start at the top and work your way down... that way you might be prepared for what you'll find when you get to the chassis. Rust will gather around the headlamps, in the nostrils, the wheel arches, quarter panels and door bottoms. Both inner wings and bumper mounts at the front and rear are prime real estate for tin worms. With a torch in hand, get down on your knees to inspect the sills,
Karmann Ghia floor pan
and jacking points, before checking the state of the heater channels especially where they meet with the A and B pillars. If you are searching for a soft-top pay extra attention to anywhere rain may have landed, or indeed trickled and consider the cost of purchasing new
Karmann Ghia hood seals
to remedy any leaks it might have when contemplating making an offer.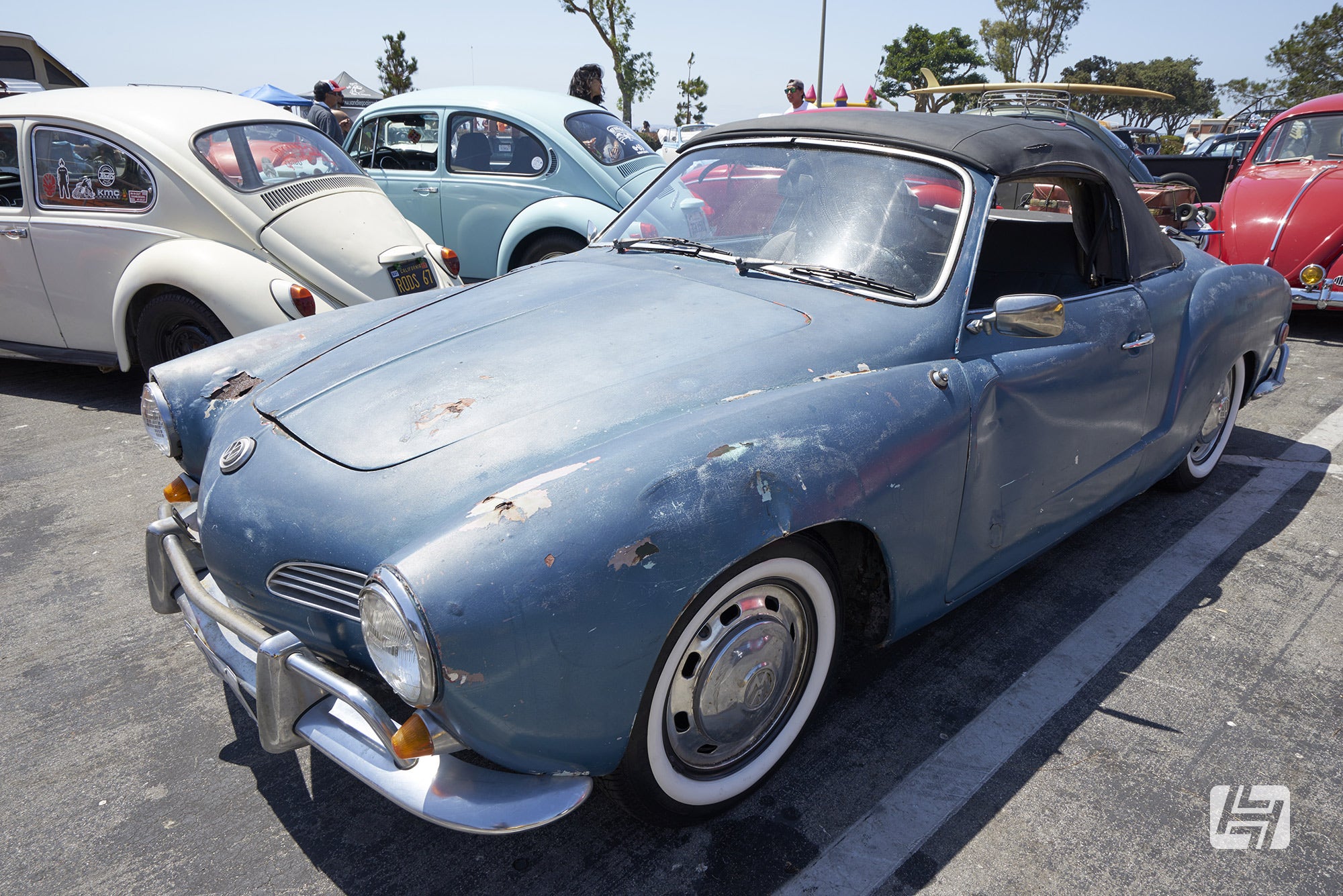 Buying a rust-free Karmann Ghia.
If the car you are looking at has spent its days in the UK and hasn't been restored it will have done well to remain structurally sound. For many enthusiasts shopping for a Ghia, an import from a 'dry state' such as California is one way to dodge the rust issue. The drawbacks being that the
Karmann Ghia window rubbers
will have dried out in the sunshine and the paintwork will likely sport a sunbleached patina, which isn't to everyone's taste. The other obvious hurdle for us in the UK is the Atlantic Ocean and either buying blind, purely trusting the seller to send you photos of the car in question or flying out to check it out in person. On top of which, you'll have the shipping and import costs to cover too. If importing is a consideration, check out The Samba for their
Karmann Ghia classified section
.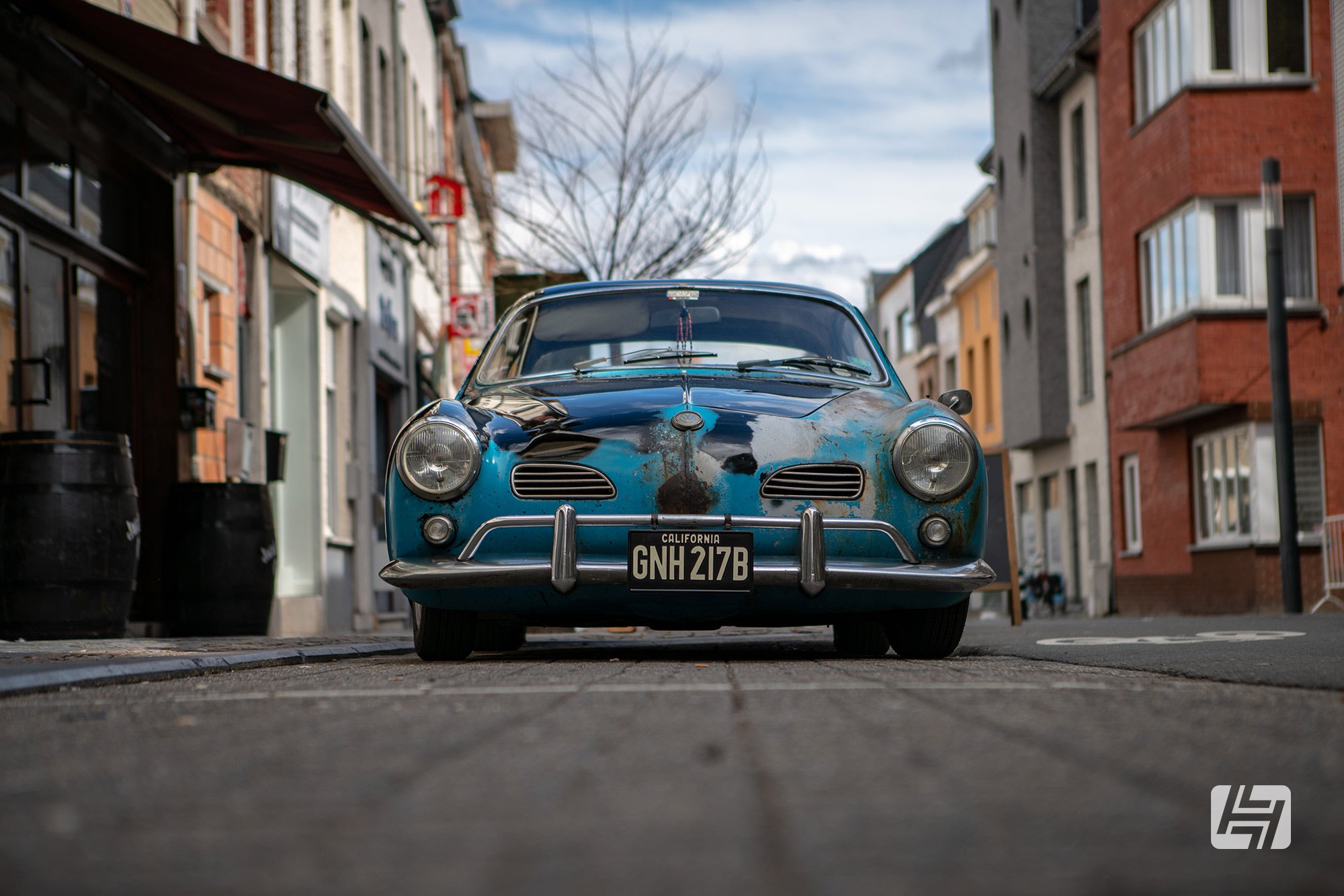 Buying a Karmann Ghia project
Buying a basket case project regardless of the manufacturer carries an element of risk. Unless you can physically see it, you could be missing all manner of potentially expensive trinkets, which you'll only discover months or years later. As we've already said, the Ghia relies heavily on
VW Beetle parts
below the surface, so it will be body, trim and interior specific Karmann Ghia parts that could trip you up. That's not to say, buying a half-finished project isn't a cost-effective way into Type 14 ownership, especially if all the welding has been done! As with most things, the older the car the rarer the second-hand parts and with age also comes an increased price tag to match.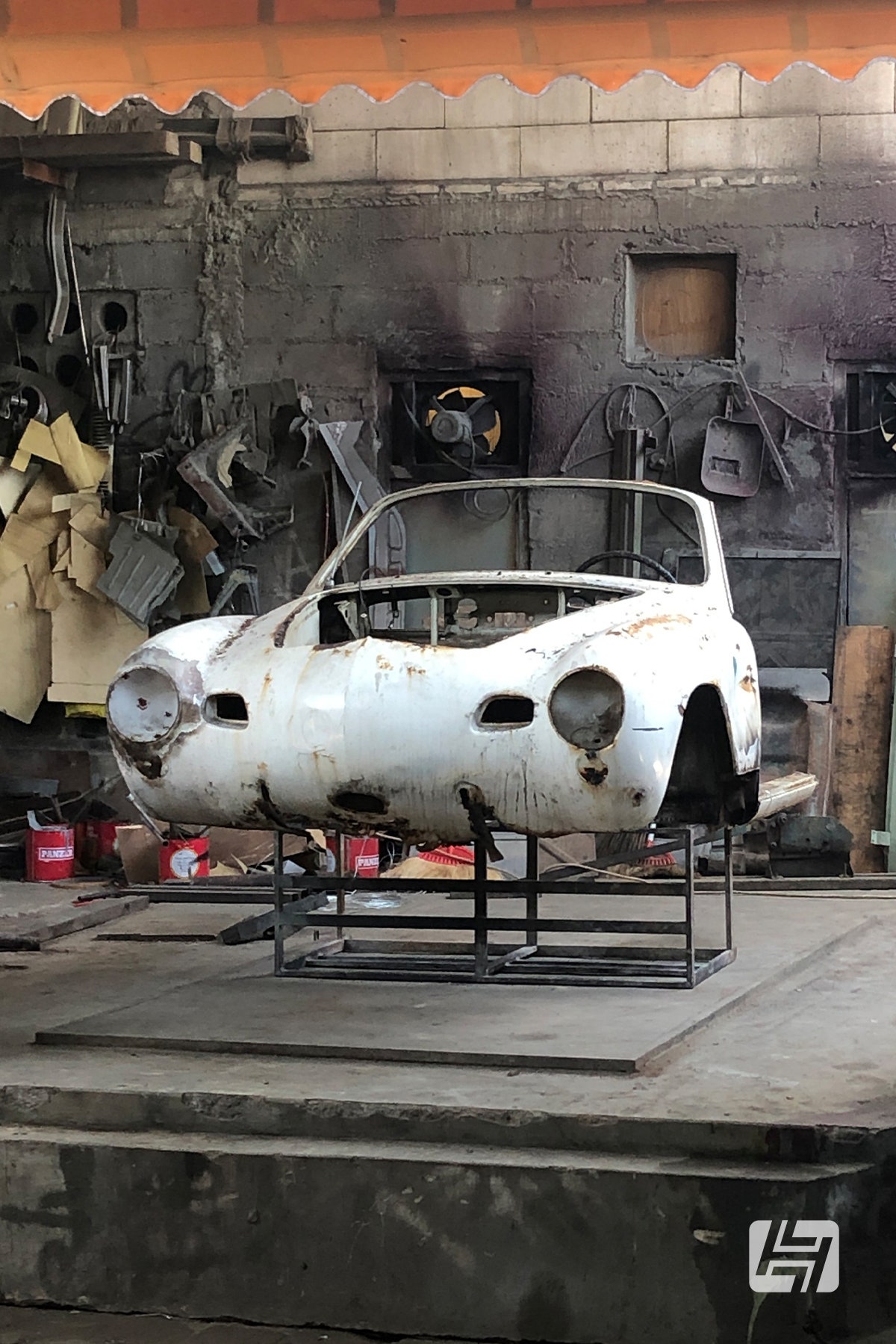 Buying a restored Karmann Ghia
If you are searching for ready to roll style, then a restored Karmann Ghia is probably your best bet, but don't be ashamed to check over the quality of the workmanship. If the work was done by a specialist the seller will be shouting about how much it cost them, who did it and will probably have a full photo album to support it. If not, then be extra careful and get your magnet out for locating shonky filler work, especially on the complicated contours around the nose - something vehicles that were
restored
overseas and/or twenty years ago (when values were much lower) are fairly susceptible too.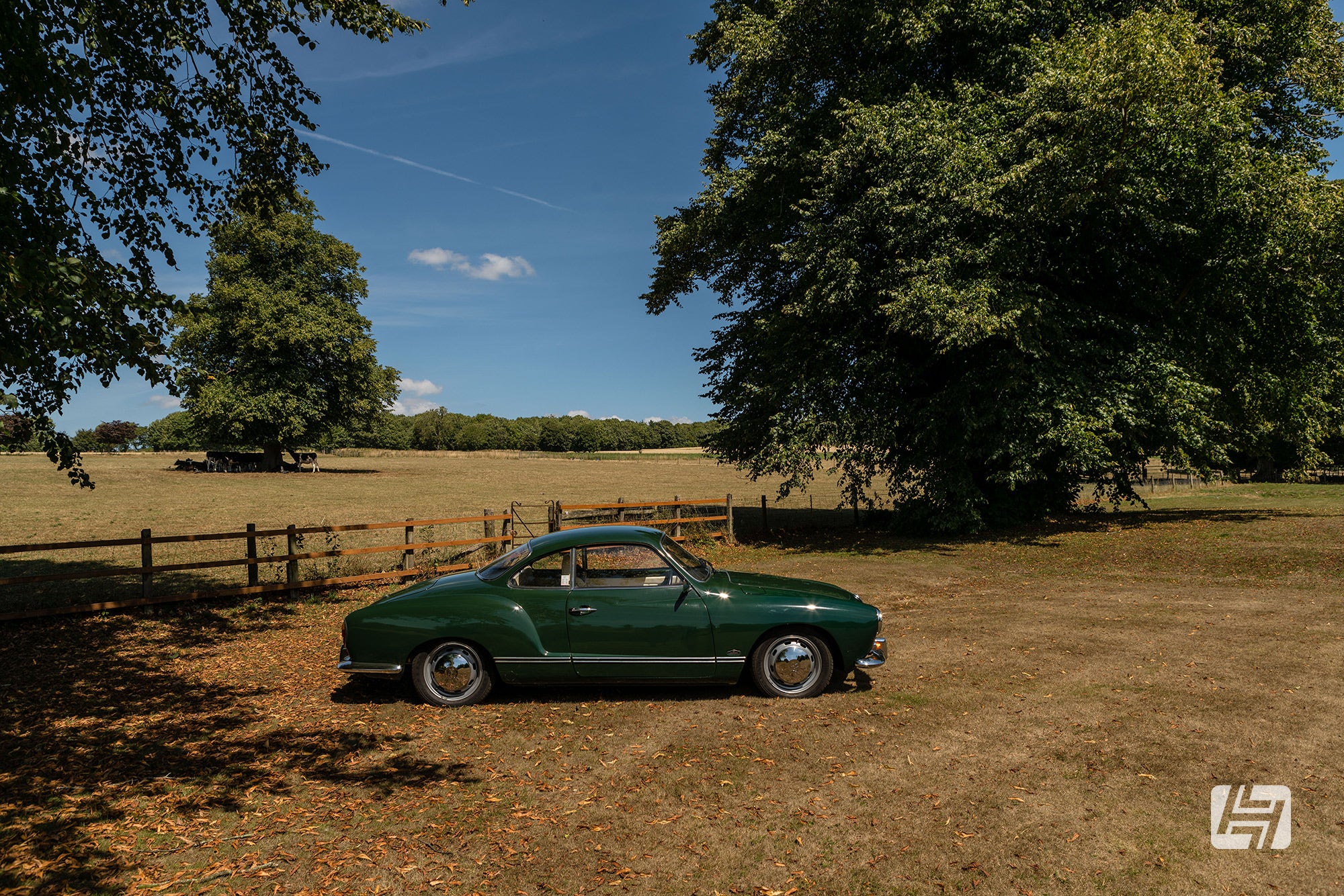 Checking Karmann Ghia engines before buying
Presuming that you are presented with a running-driving Karmann Ghia and not a box of bits with a photo of how it used to look, here are a few basic checks to carry out before handing over your cash. The Type 14 Ghia followed much the same roll out as the Beetle, with regards to mechanical upgrades throughout time. The aircooled engine would have originally been 1200cc up until 1965, 1300cc from 1965-66 before swapping to the much loved 1500cc single port until 1970 when it was replaced with a 1600cc unit. If originality concerns you check the engine number against the documents and even more so with an owners club if 'matching numbers' is a deal-breaker.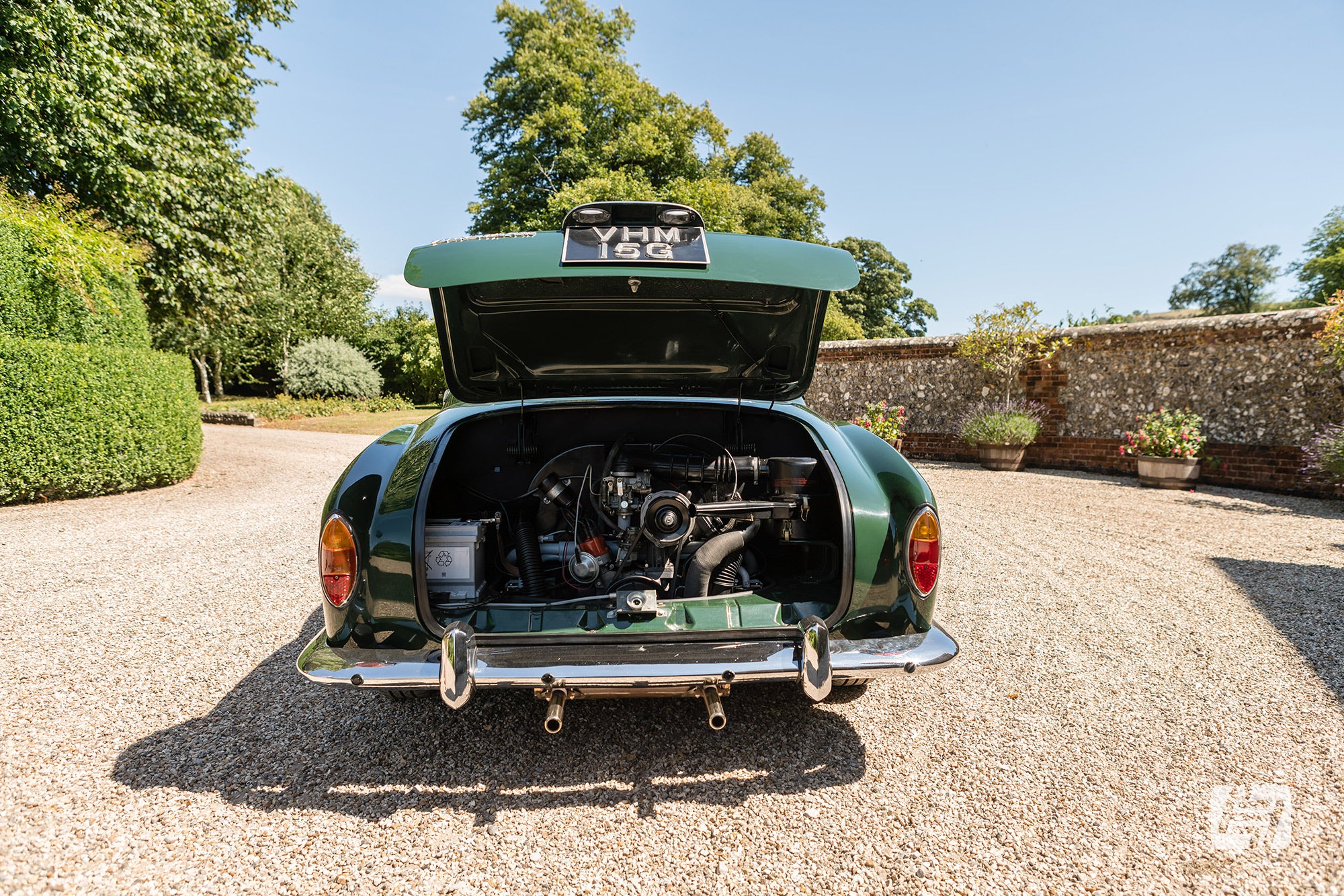 Is the engine ok?
The engine should have very little in the way of 'in-out' movement on the bottom pulley. It shouldn't knock or leak oil or blow blue smoke which is a key indicator of worn valve guides. Check how the previous owner has cared for it with an inspection inside the distributor cap, this should be clean - likewise, whip the dipstick out and hope for close to golden coloured oil. Another telltale sign of poor maintenance will be the absence of the rubber tinware seals, potentially causing the engine to overheat. If the engine is said to have been upgraded, either in cubic capacity or with performance engine parts, then check for receipts to help verify any work done. Twin carburettors or an external oil filter being fitted should prompt you to have that conversation.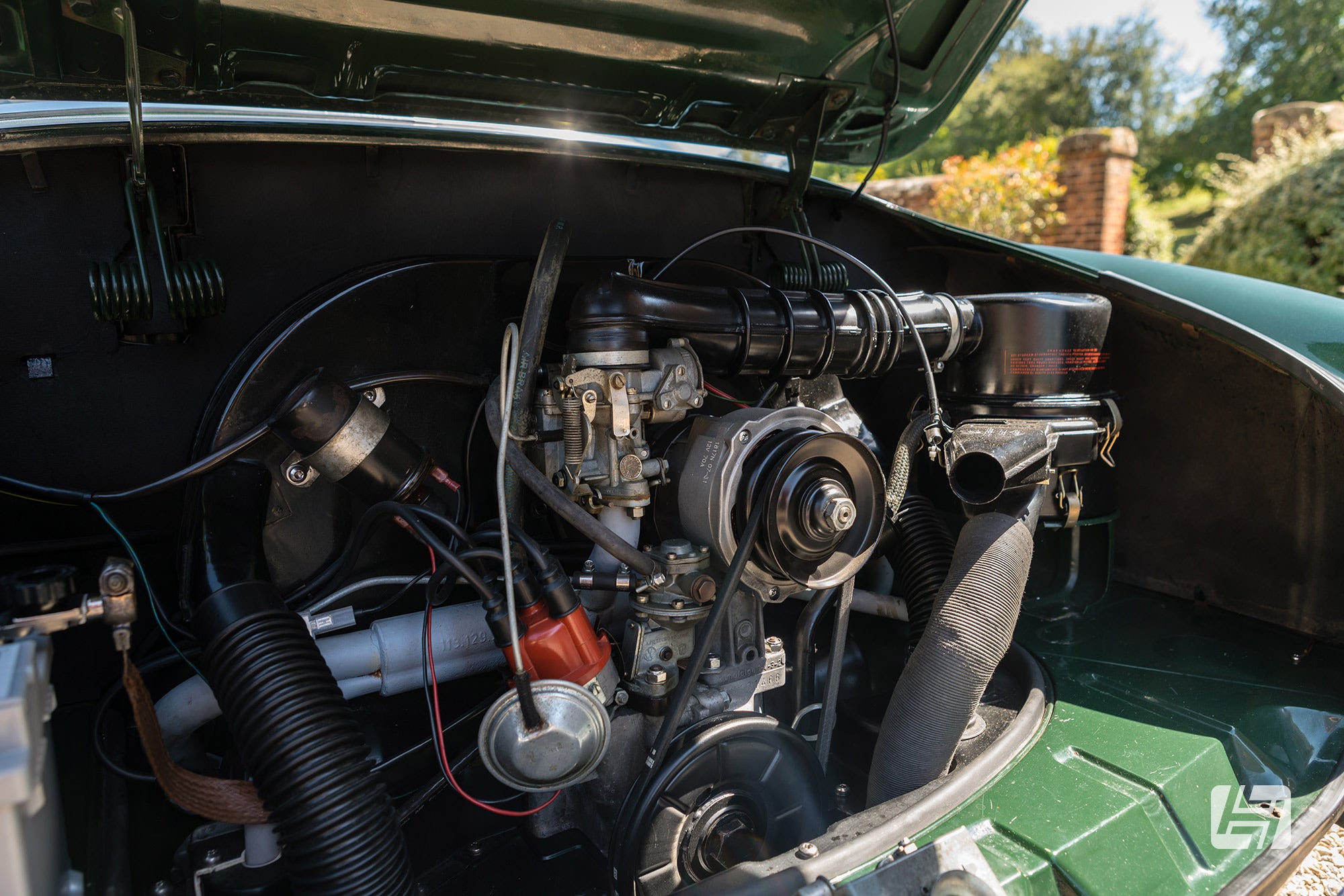 Looking inside...
Depending on your plans for your new Karmann Ghia, will depend on how important an original Karmann Ghia interior is to you. It is important to note that Ghia seats are different from Beetle seats - so sourcing replacements will be more costly. Previous owners may have chosen to upgrade to something a little more modern; Mazda MX5 seats and Porsche tombstones or even MGF seats such as fitted in this example aren't uncommon. The rear 'seat' is as good as useless for an adult, unless you sit sideways. They will fit a child or two if you're not worried about keeping them strapped in, but they may not be complimentary about the lack of padding!!
Karmann Ghia Headlining kits
, door panels, carpet sets and seat covers are all readily available in a choice of colours and materials from our online shop here. Likewise, we offer a range of
steering wheels
both replicating the original and also offering something a little more sporty.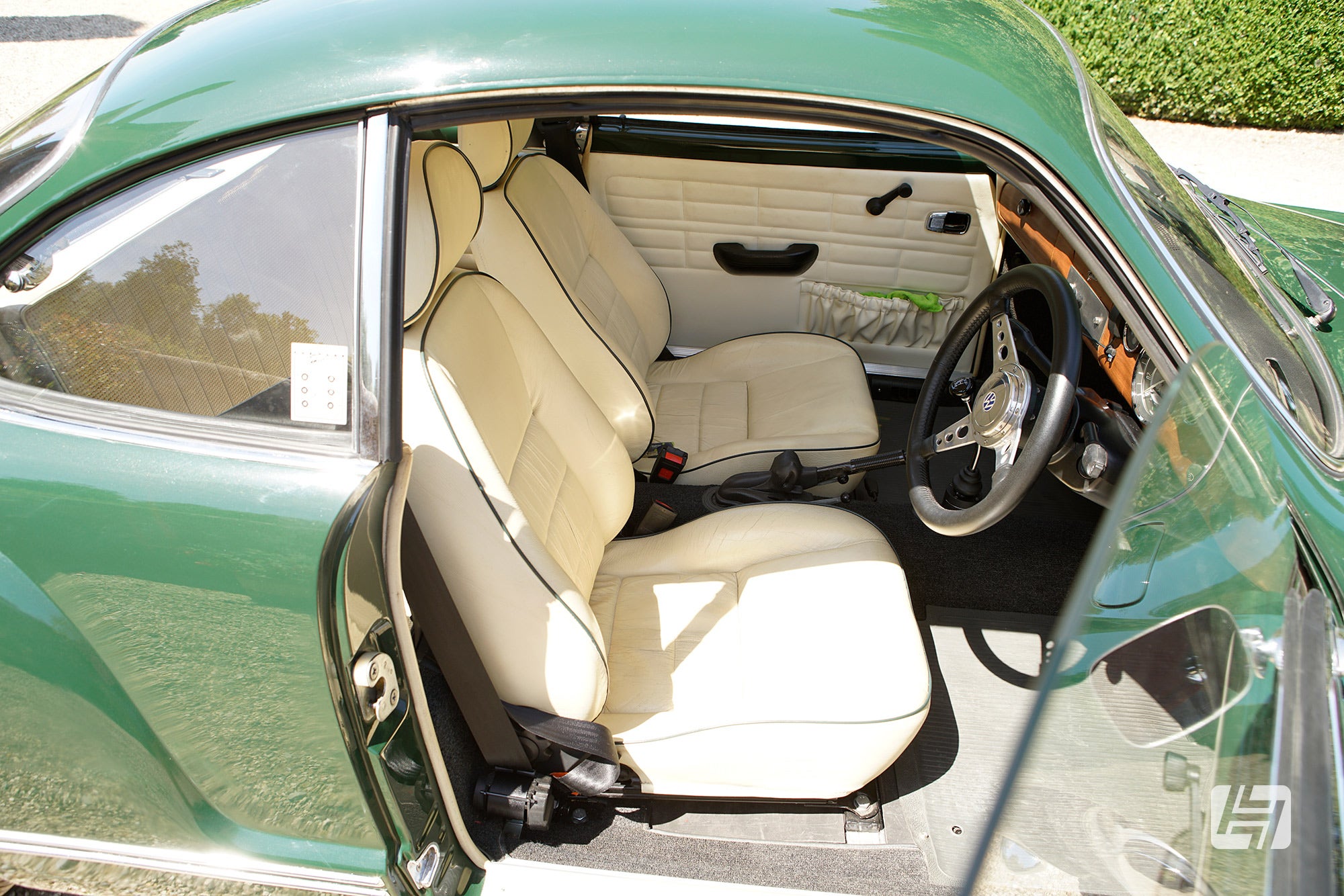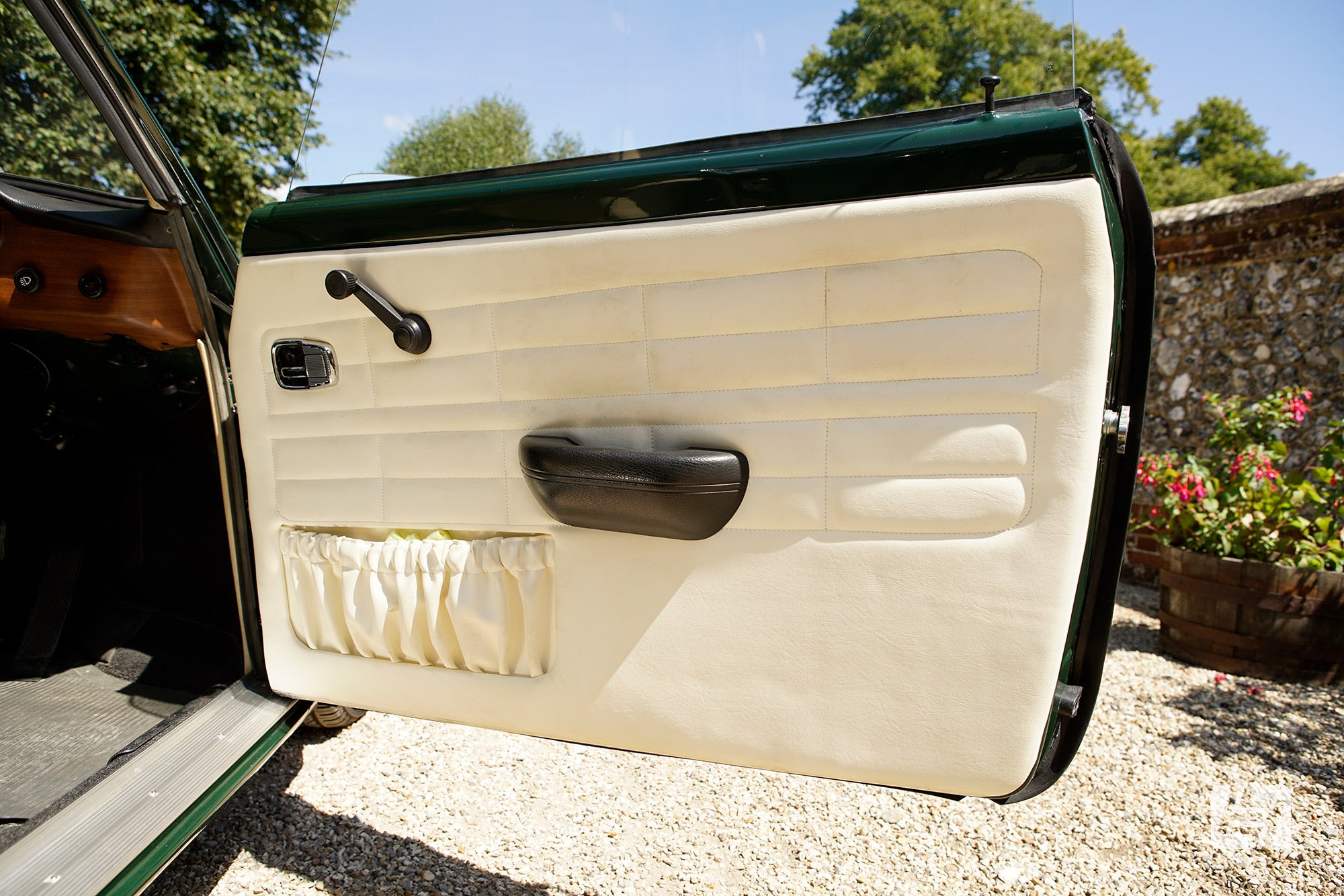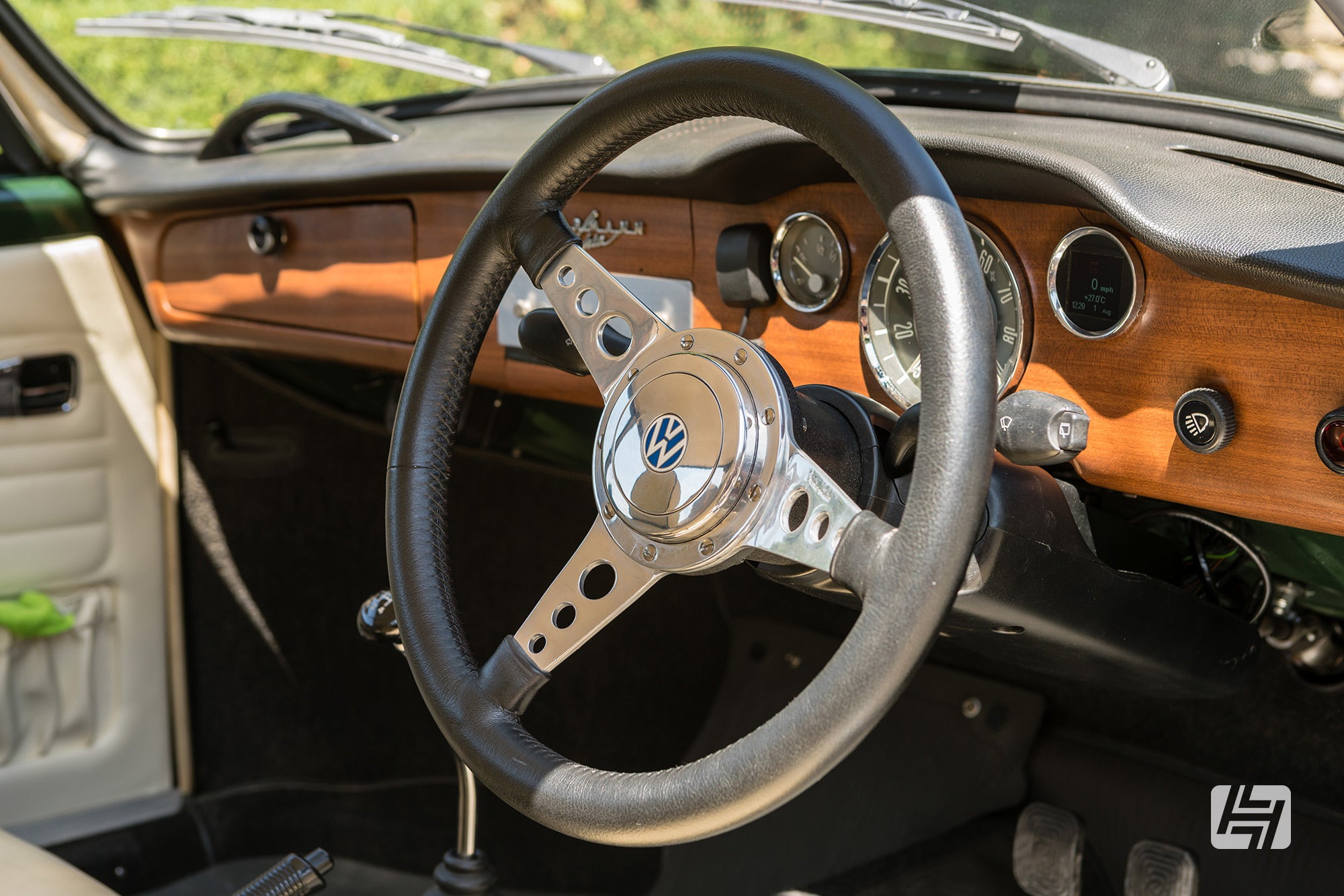 How much is a VW Karmann Ghia?
You could get your name on the documents for a Karmann Ghia for just a few thousand pounds, but the amount of work required and the number of parts needed would only make it financially viable to someone with all the skills to sort it out themselves. A sensible sixties or seventies project is going to be £8-10k,  but realistically you need to set aside £15000 to confidently drive away in a late Coupe. That number gets closer to £20k, £30k, £40k and beyond £50k in some cases the older you get and the higher the level of restoration. Expect to pay 25% more for the benefit of a cabriolet roof and wind in your hair classic motoring. If you decide a Type 34 is for you then you won't see much change from £30k and the TC due to its rareness will likely be in the twenties, if you can find one for sale at all.
What would we do?
Get the right car and it will reward you forever and be the envy of all your friends. Pick the wrong one and it'll be a headache and empty your bank account at the same time! Take your time and buy based on the condition and completeness of the body, unless you want to get down and dirty with the welder. For us, a sixties car offers the right mix of classic charm and useability without the price tag of a Lowlight or the bulky Europa bumpers as fitted on the later models. Whatever you go for, prices are only going one way so jump on the Karmann Ghia train before it leaves for good! For further reading on the mechanical underpinnings of the Karmann Ghia, check out our
VW Beetle Buying Guide here
. Best of luck Andy