Today we have the wonderful job of introducing you to Jane Sarchet - a recipe developer and YouTuber who has a passion for camping and cooking in her Volkswagen T4, affectionately known as Myrtle. We've been chatting to Jane about where, when and why she purchased her T4 and finding out more of what makes Myrtle the perfect campervan. Don't forget to check out Jane's Youtube channel
The Hedgecombers
before your next camping trip for some delicious one-pot camping recipes.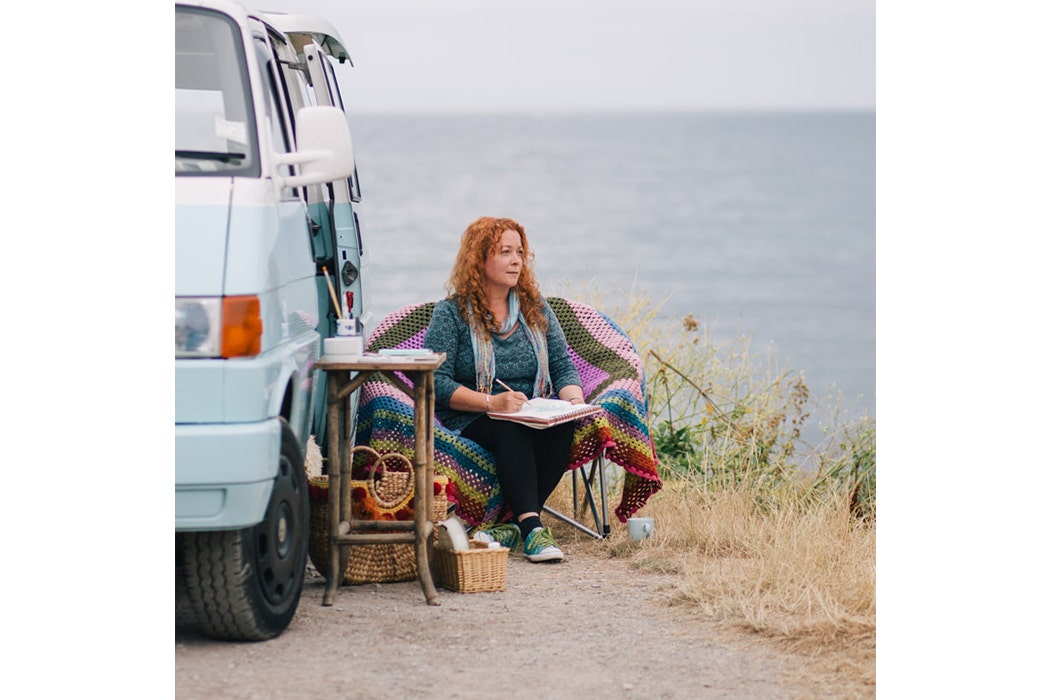 When did you get your VW T4 van? What state was it in?
It was November 2015 and I'd been driving a Ford Focus for 12 years. It was on its last legs, and I was so bored! As I work from home, I decided to get rid of the Focus and save up to buy a camper the following summer. However, a week later Jonny saw an ad for Myrtle on a Facebook group. It was in Surrey, and we were up that way visiting a friend the following weekend so we went and had a look. Jonny gave it a once over and after he gave it the thumbs up, I drove her home. It had been an egg delivery van for several years. The body work was in a pretty rough state, with a lot of rust and a terrible paint job. But the underneath was solid and the engine sounded good, well as good as an old diesel can sound! The back of the van was empty, and the half bulkhead was perfect for my plans. She cost £1000 and I spent a further £3800 getting the body work back under control.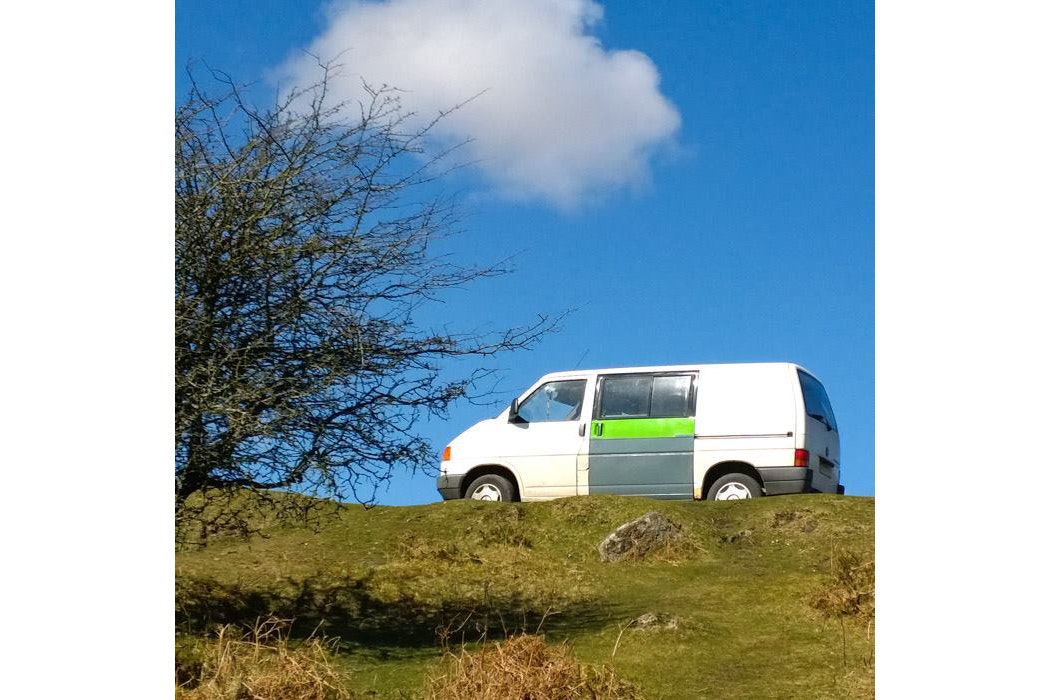 Why did you choose a Volkswagen T4?
I wanted a VW, but I wanted something reliable. From everything I'd read, the T4 was a good bet. I also wanted an older 'nuts & bolts' vehicle, so that Jonny could do the basic maintenance at home. Are you looking for a campervan and can't decide if a T4 is for you? Why not check out our recent blog:
How To: Choose a VW Campervan
What do you use Myrtle for primarily? Is it also your daily driver?
She is my daily drive, but as I work from home we don't do many miles to be fair! I've always loved camping, and as a food writer I wanted to combine those two passions and create camping recipe videos for YouTube in her. The YouTube channel resulted in me (and Myrtle!) getting a TV show, Hedgecomber's Kitchen. It's a 6 part series of us visiting some of the best food producers in South East Cornwall and cooking up recipes with their produce either in the van or back at my farm kitchen. Learn more about Myrtle in Jane's recent video tour on our
Facebook Page.
What work have you completed on the van?
The body work was the major job. It took 6 weeks at a local body shop to cut out all the rot, weld in new panels and given her a beautiful two-tone respray. Once that was done, we got on with the fun job of kitting out her interior. Luckily Jonny is really handy, so I designed the complete layout and he was able to turn my design into a fab self build interior. The main things I wanted was a great kitchen area (no surprise there!) and LOTS of storage. When you're travelling with another person, and especially if you're confined to the van due to bad weather, minimizing the day to day clutter is essential. Looking to upgrade your Volkswagen T4? Check out our shop here:
Heritage Parts Centre

Future plans for Myrtle the T4?
I hope to still be driving her in 20 years time, and if she looks the same as she does now, I'd be happy. That said I would LOVE either a pop top or maybe a roof tent, just to free up more living space. I also plan to put in electrics and solar at some point, but to be honest, after years of camping in tents, hammocks and bivvy bags, she feels like pure luxury without any of those upgrades!
Which interest came first, cooking or camping?
That's actually a close call. I mean, I've always loved food, but it wasn't until I was backpacking in my early 20's and spent a few months in Japan that I realised food could be WAY more interesting than what I'd grown up eating on a small farm in Cornwall. However I'd kip in a tent in the garden at every opportunity as a child. I was given a 'toy' tent for my 7
th
or 8
th
birthday and that was it, I was hooked! (I also learnt a very valuable lesson from that first little tent as I put it away at the end of the summer still wet. I was heartbroken the following summer when I pulled it out black with mould!)
Favourite dish or meal to cook in Myrtle?
Anything that I've just caught, foraged or bought from a farmers market! That's probably the best bit of having a kitchen on wheels, not having to wait till you get home to cook up a feast!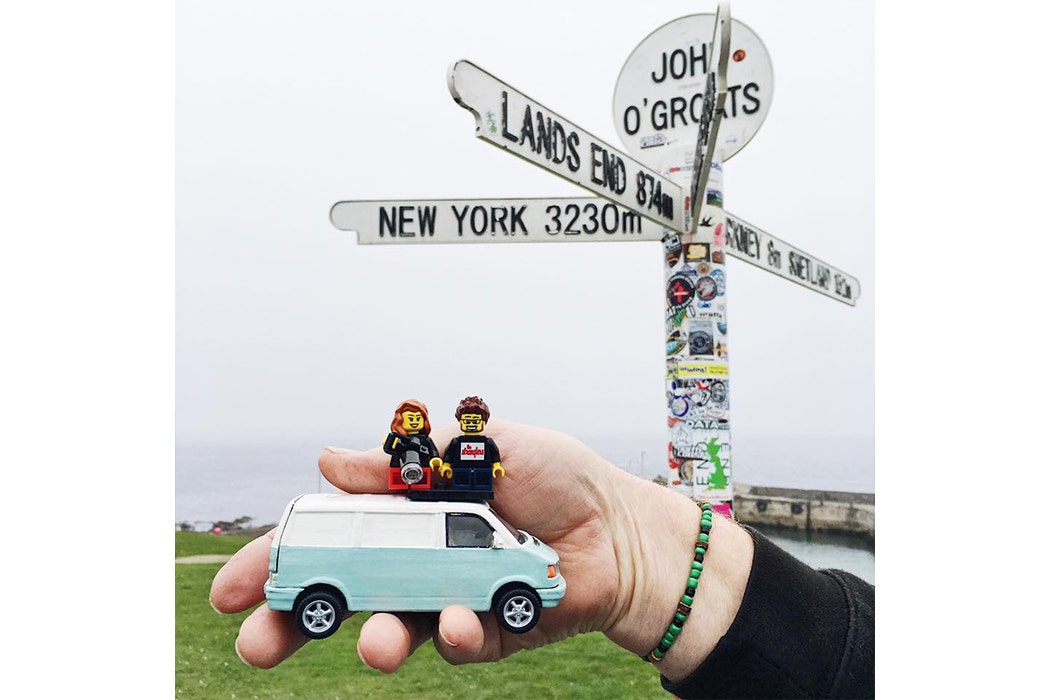 Best place you've cooked or camped in your Volkswagen T4?
Best trip we've had in her so far was taking a month to tour the NC500, Orkney & Shetland. We totalled 3000 miles from Cornwall, and it was a proper old school adventure! Most memorable cooking experience on that trip was probably making stove top granola on the side  of an estuary, with seals on the opposite bank and a farmer slowly driving his cattle up the beach. Just amazing!
If money was no object would you swap Myrtle for something newer or bigger and faster?
For the lifestyle & business I currently have, she is perfect just as she is. That said, if I ever had to replace her, I would 100% go with a bigger engine. Or even just a Turbo. I do miss being able to get up big hills without 3 miles of preplanning beforehand!
Any camping or cooking blogs that have influenced your lifestyle?
I am constantly inspired by blogs, magazines, cookbooks and various YouTube channels. But my main inspiration comes from what's growing in our farm hedges and allotment throughout the seasons. Nothing will force creativity in a foodie more than a huge glut of something that you know you won't see again for another 12 months!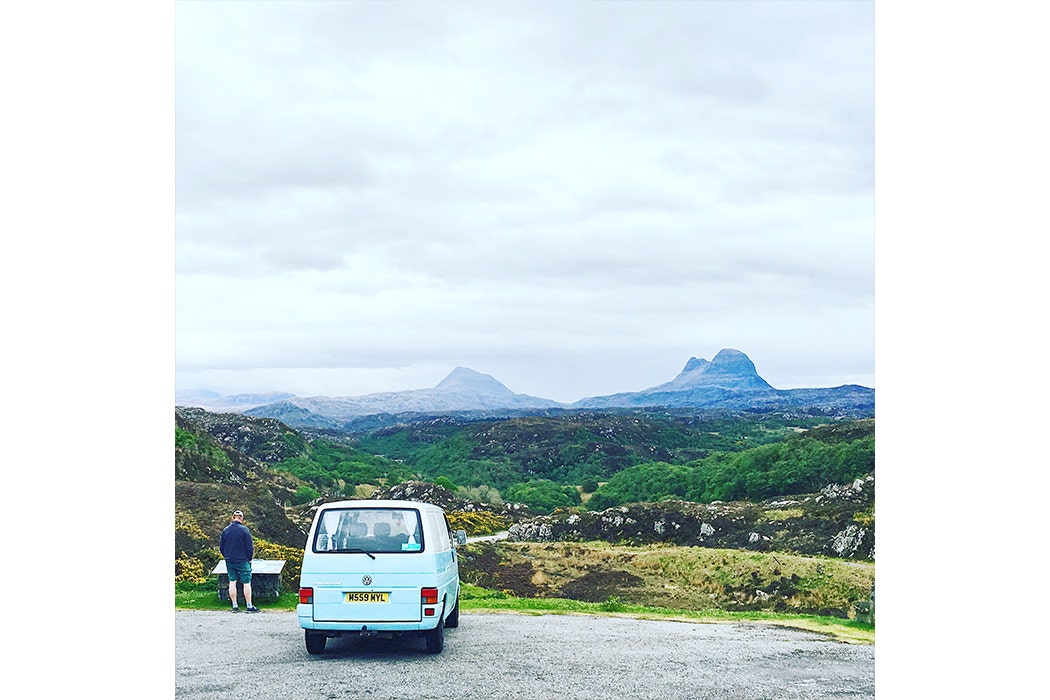 Thanks so much to Jane for answering all our questions and filming such a fantastic tour of Myrtle - we can't wait to meet up at one of our Heretics Meets once we are back in the swing of things! Don't forget you can search our wide range of Volkswagen T4 parts on our website:
Heritage Parts Centre
Check out Jane's blog here too:
The Hedgecombers