Campers and Coffee is the brainchild of our friends at Combe Valley Campers and has become a real hit with owners of motorhomes and campervans in the South East of the UK. A few of the Heritage team took a trip along in September to find out more.
B Road Hunting Club
The location of choice for each of their events has been the picturesque Bentley Estate, home to the B Road Hunting Club. Formed in 2018, it's been a tricky few years for founders Rog and Ed with business relocation and Covid-19 to worry about, but, as the phrase goes they've come out smelling of roses, and the motoring community in Sussex and beyond are flocking to BRHC like seagulls to hot chips at any given chance.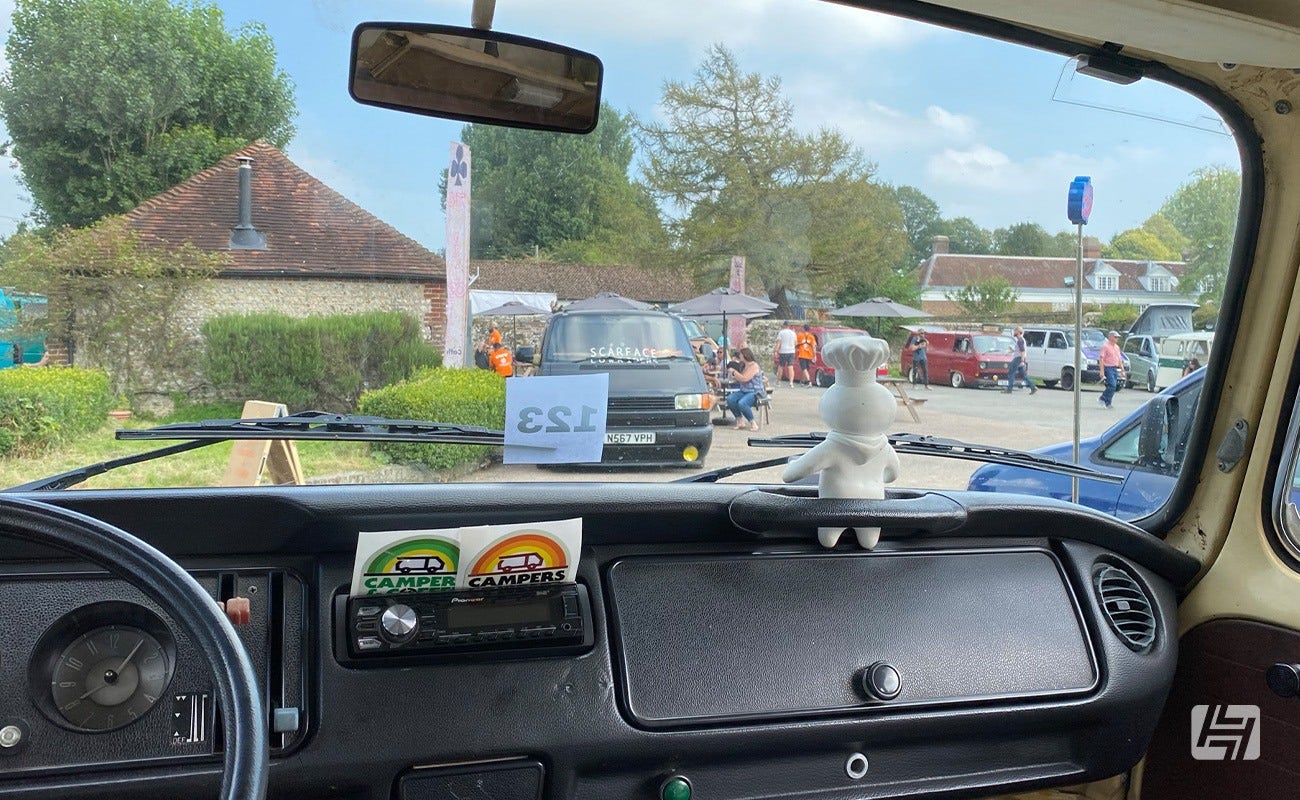 Volkswagen Heavy...
Whilst Leigh and his team have their feet very much in the VW scene, they are far from discriminatory in both the vehicles they attract to their workshop but also the all-inclusive nature of these events too. That said, apart from a smattering of Vivaro's, Transits, and Vito's the lion's share of the vehicles at the show wore the VW roundel.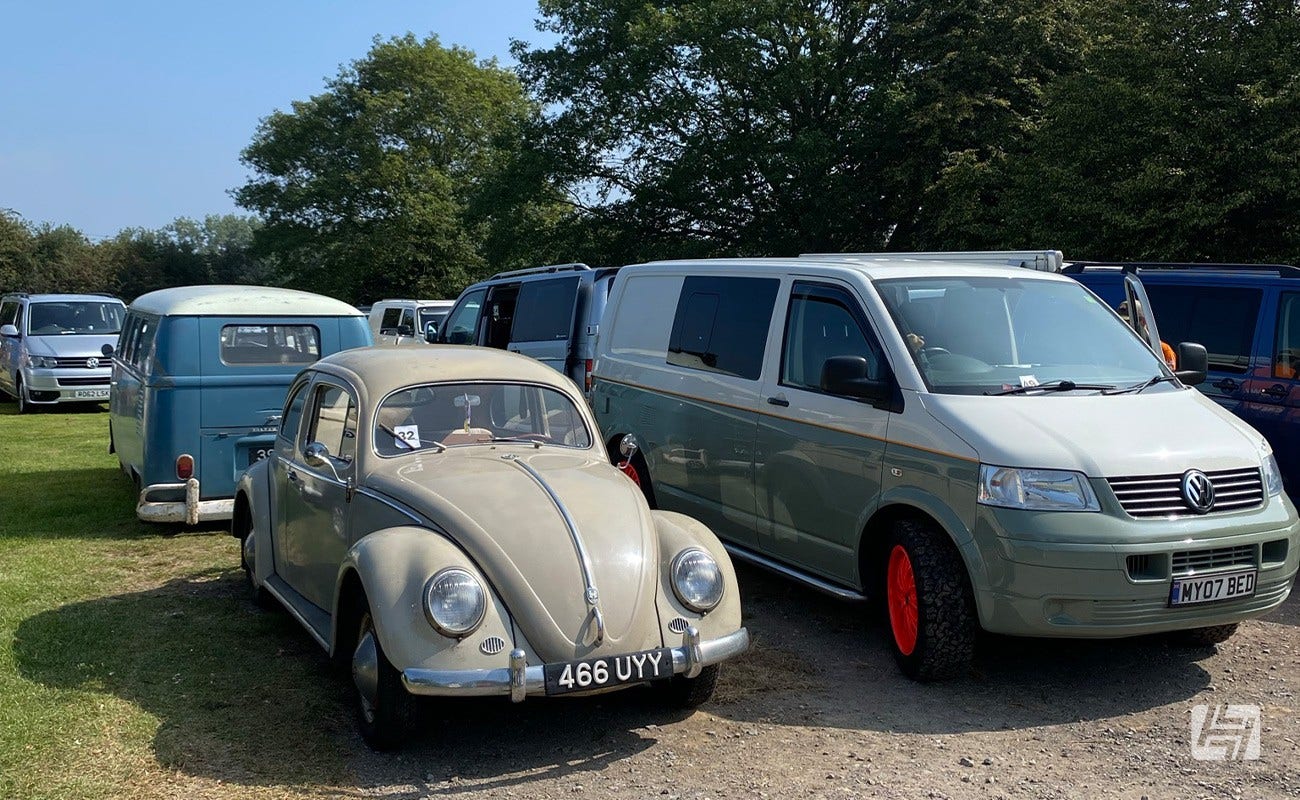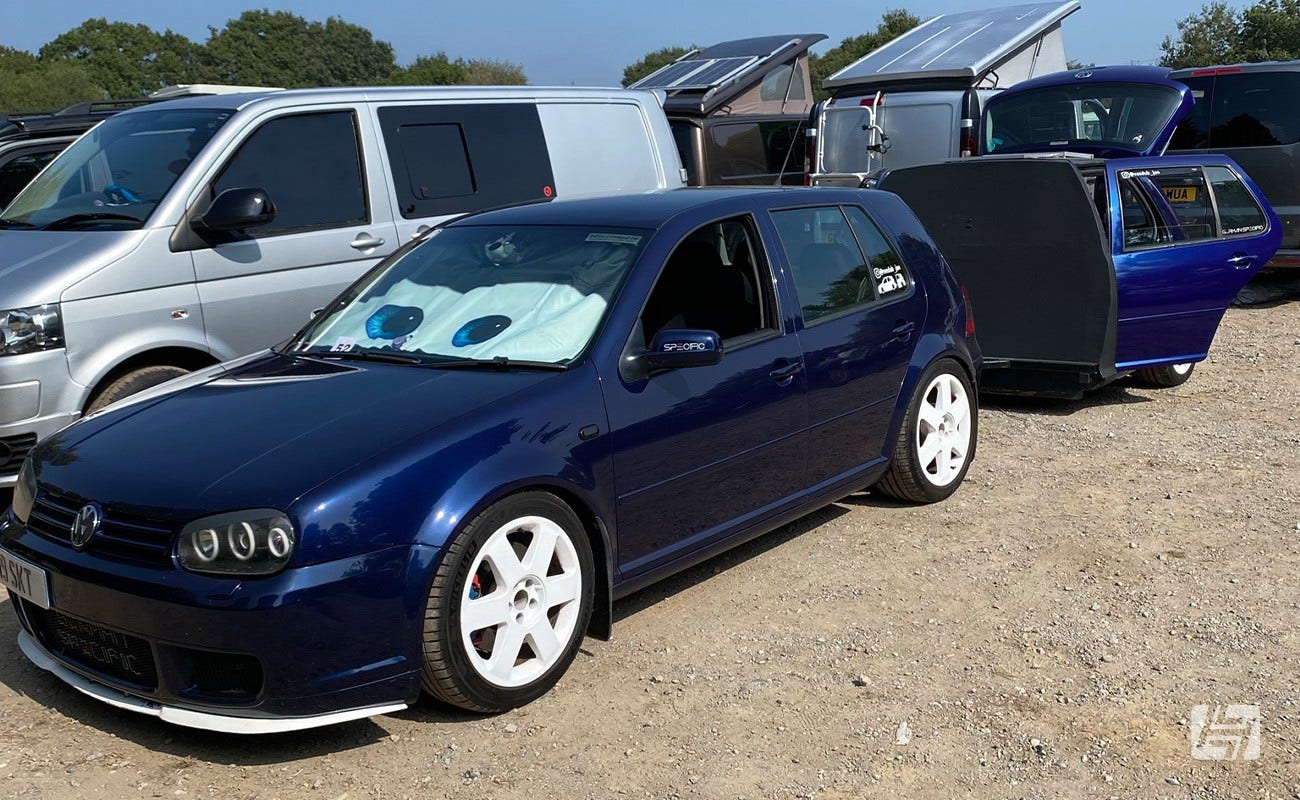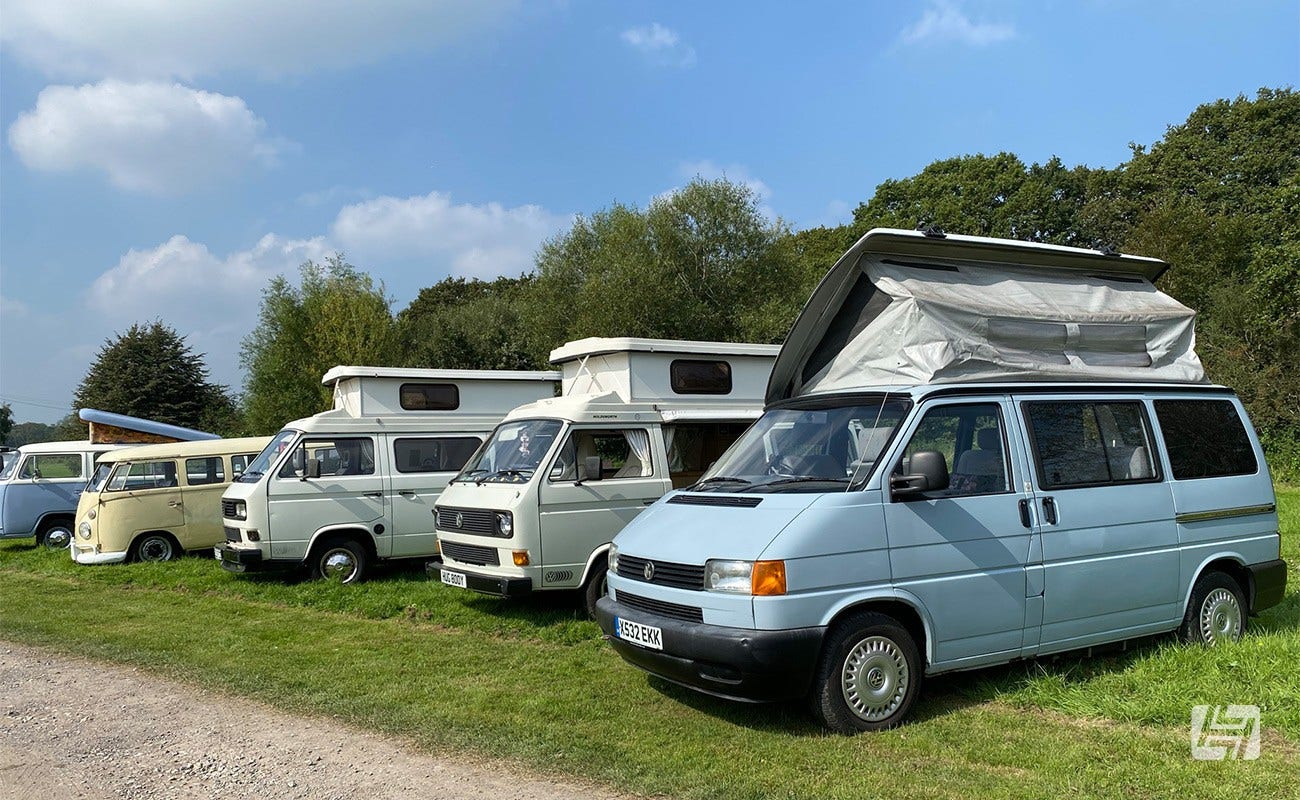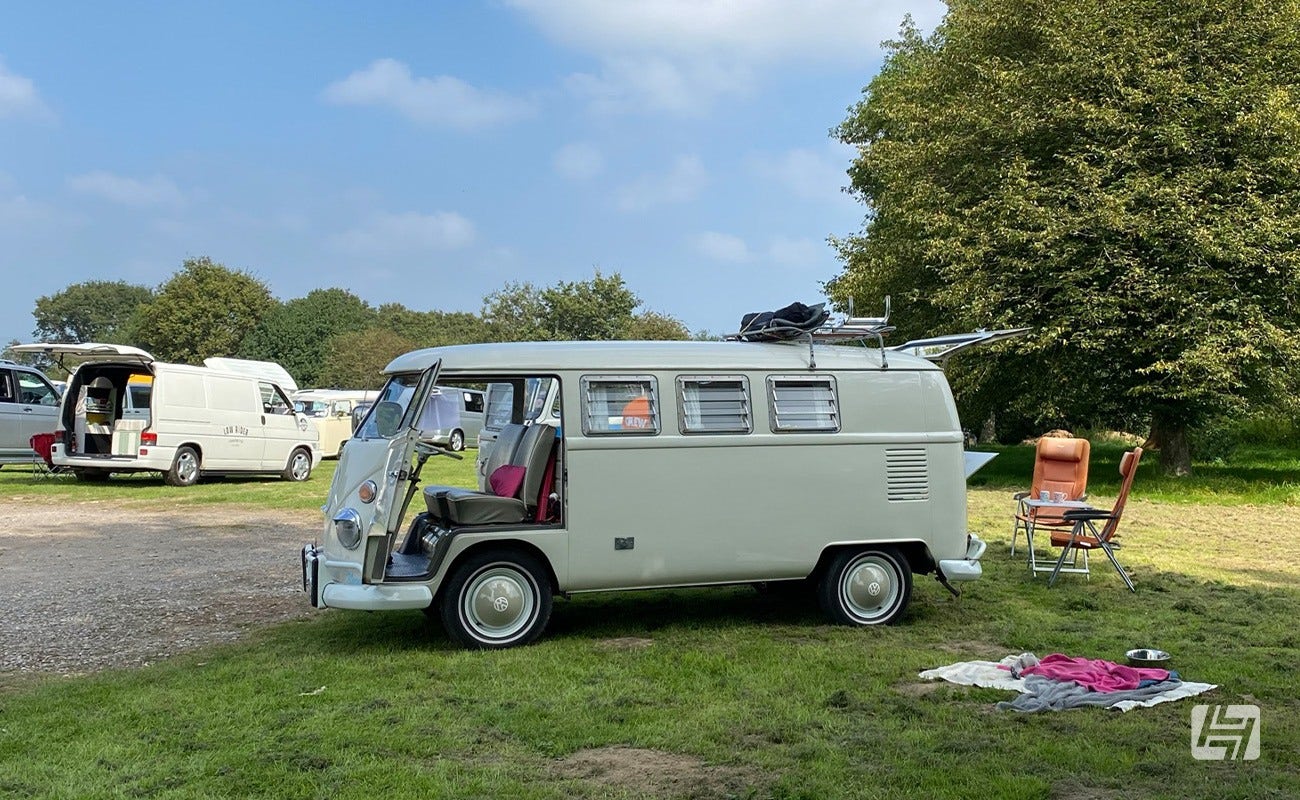 Inspire and be inspired!
Many visitors had discovered Campers and Coffee through the Combe Valley Campers YouTube channel, having watched their informative 'How to' videos. These meetings are an opportunity for enthusiasts to explore conversion styles, DIY fixes and colour schemes; picking their favourites to take home and apply to their own projects.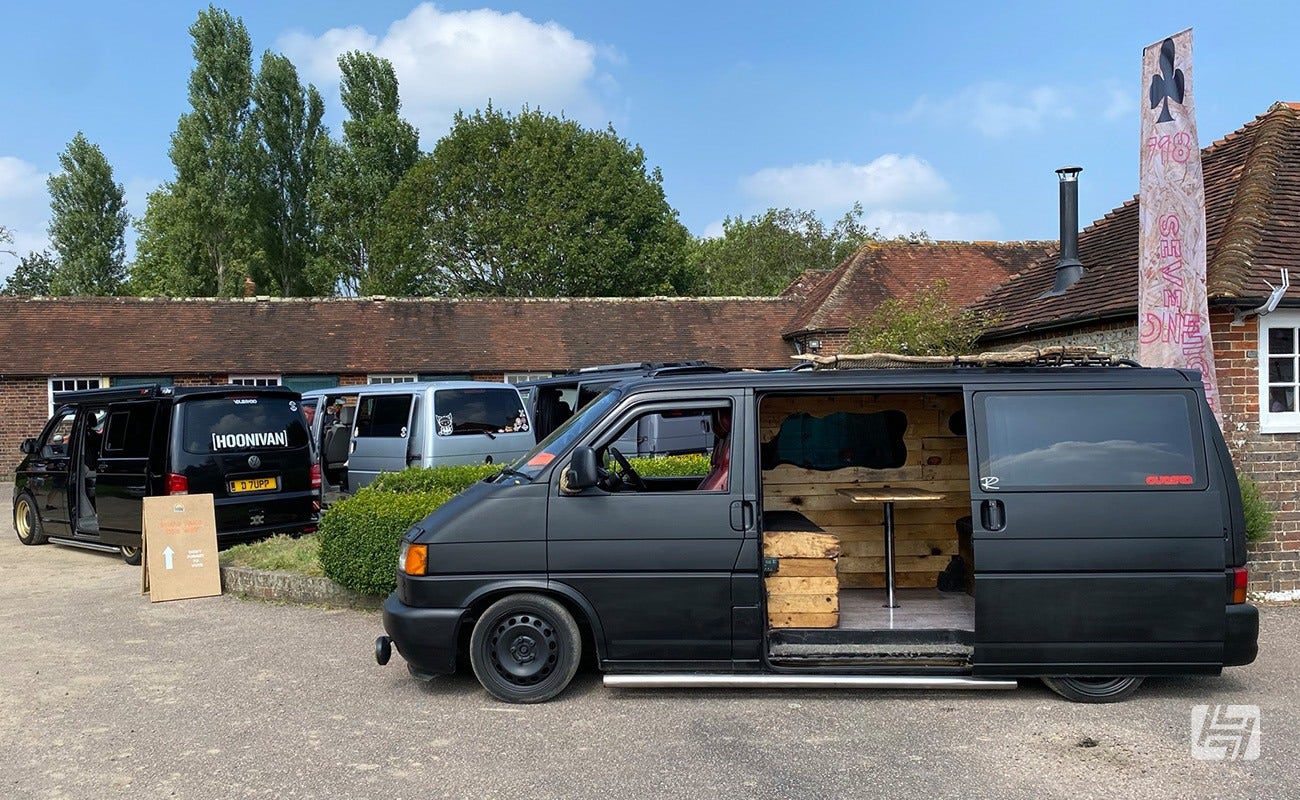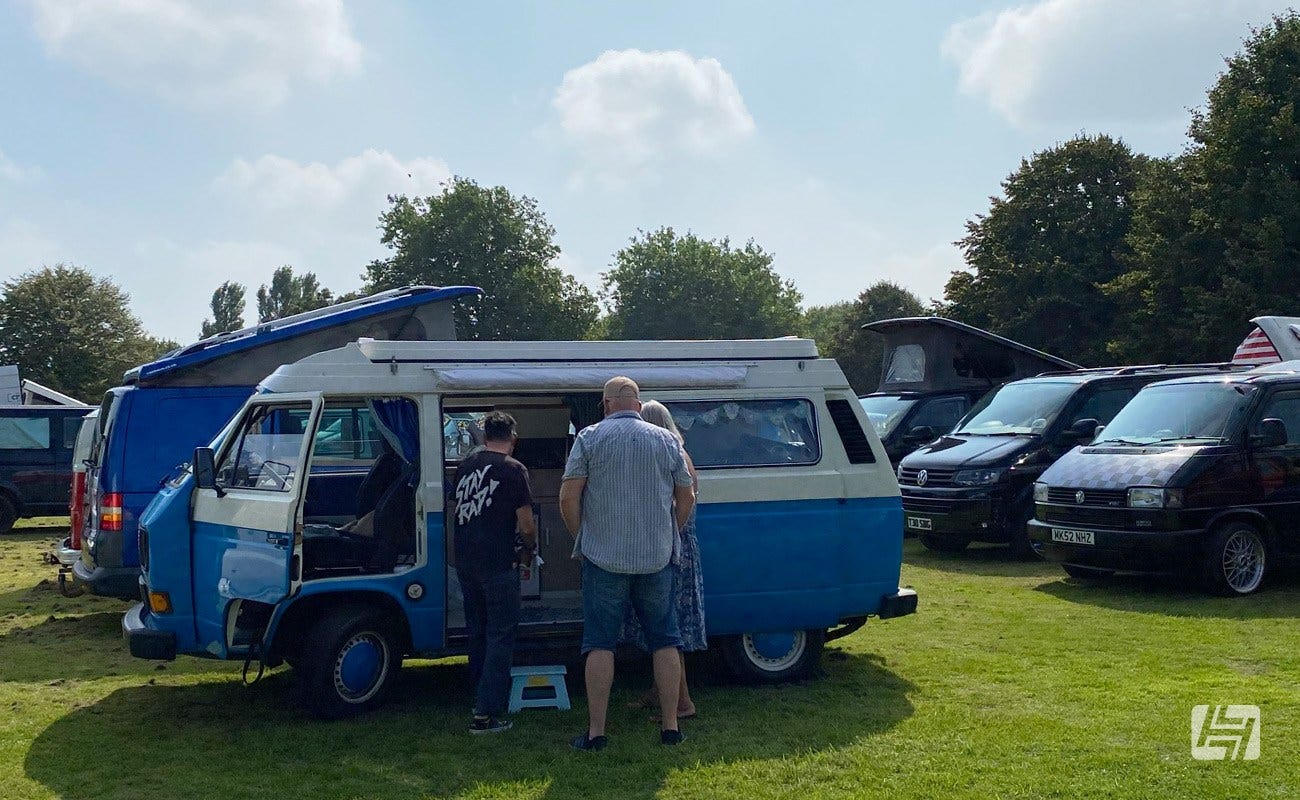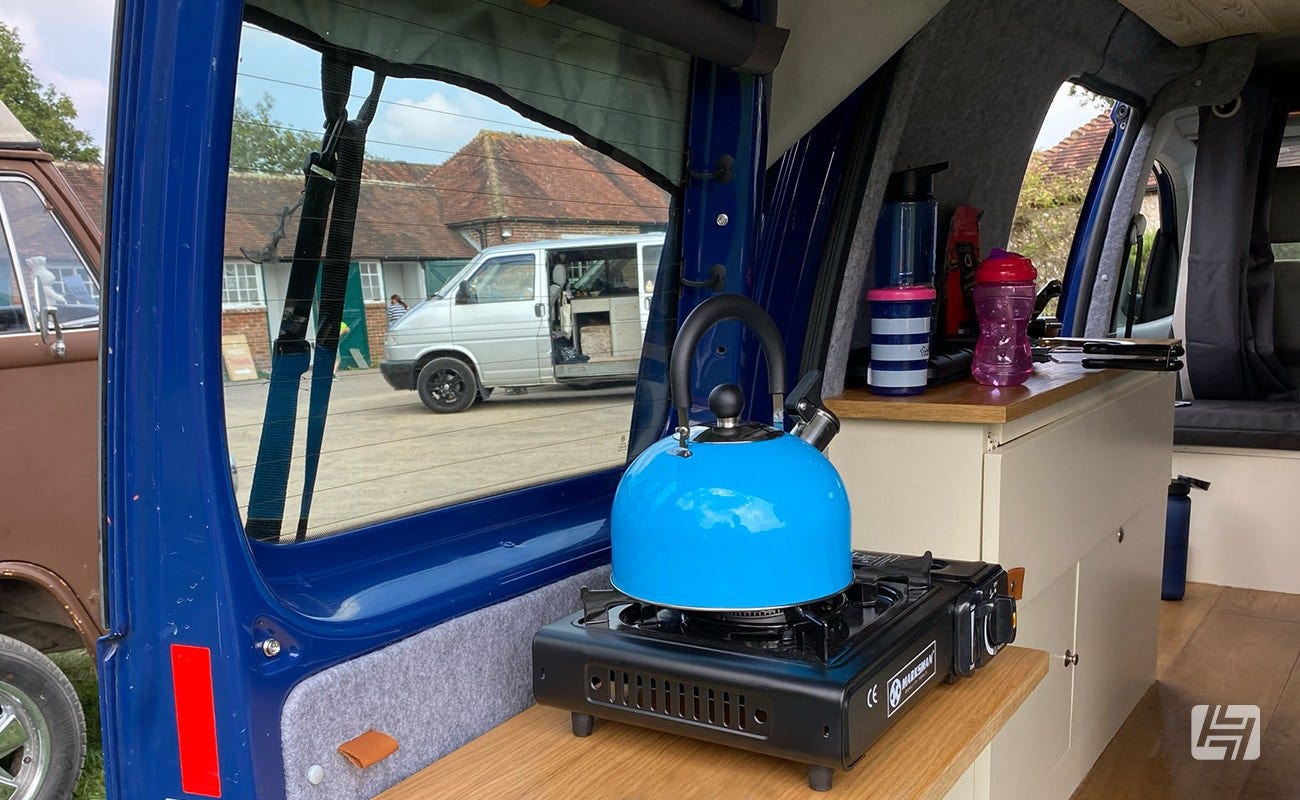 Pop Tops, People and Pandas...
This Mk1 Caddy Sport with the Tischer conversion on the back was an absolute charm, and a rare sight indeed. The Panda, well... Why not?! Beyond that, it was great to bump into some Heretics regulars whilst wandering about, including Greig and his G60 16v Mk1 (he was there getting ideas for his Type 25).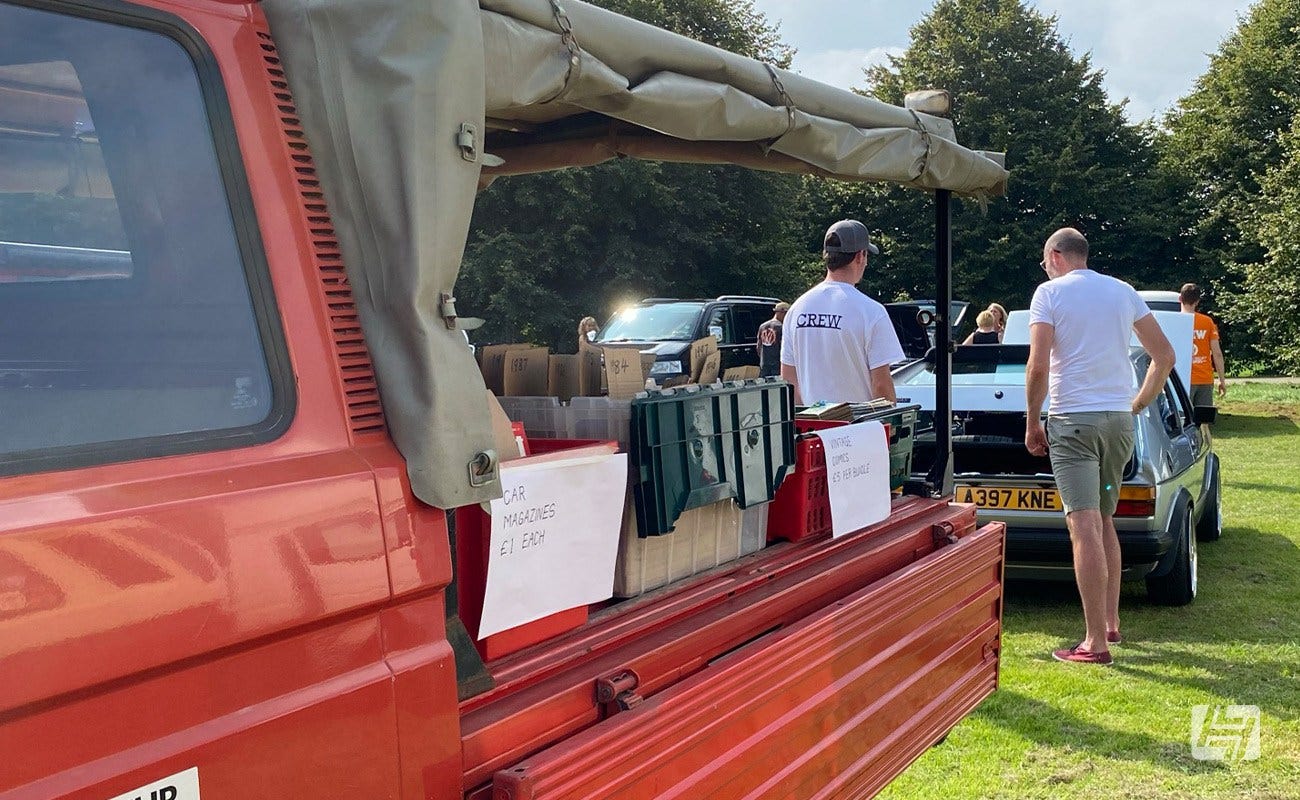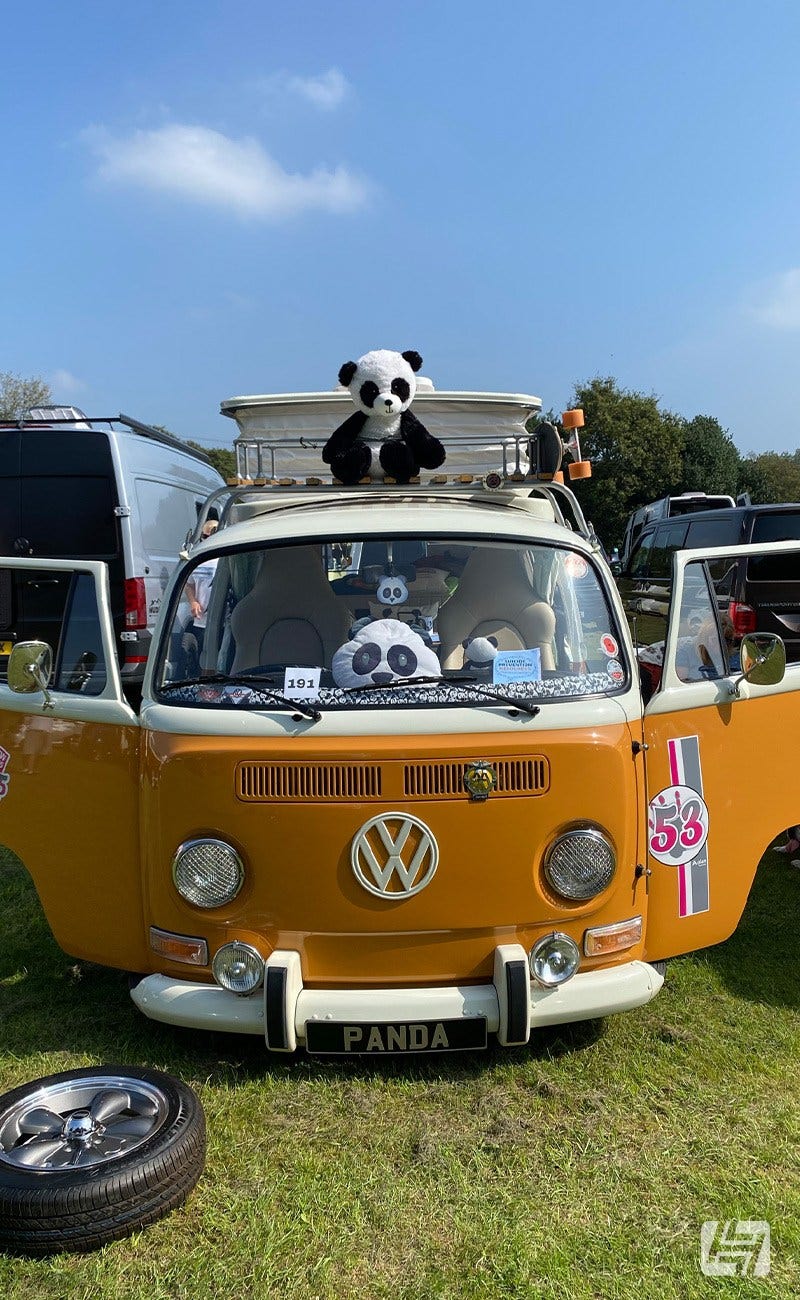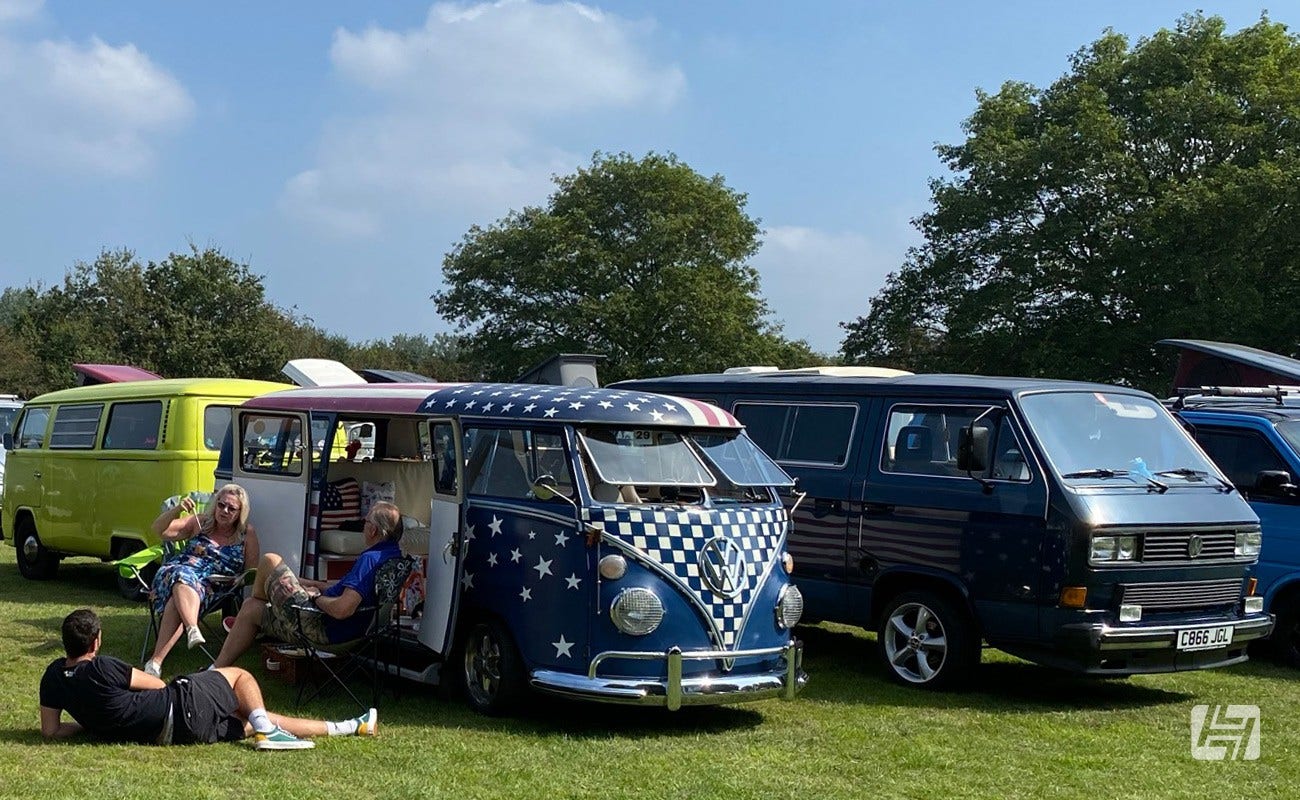 Hats Off...
With 150 tickets sold in advance, and a further 50 purchased on the gate, it was by far the largest gathering of the four Campers and Coffee meetings this year. We know what goes into running something like this, and we raise our hats to Leigh and his team for all the efforts put in to make this what it is.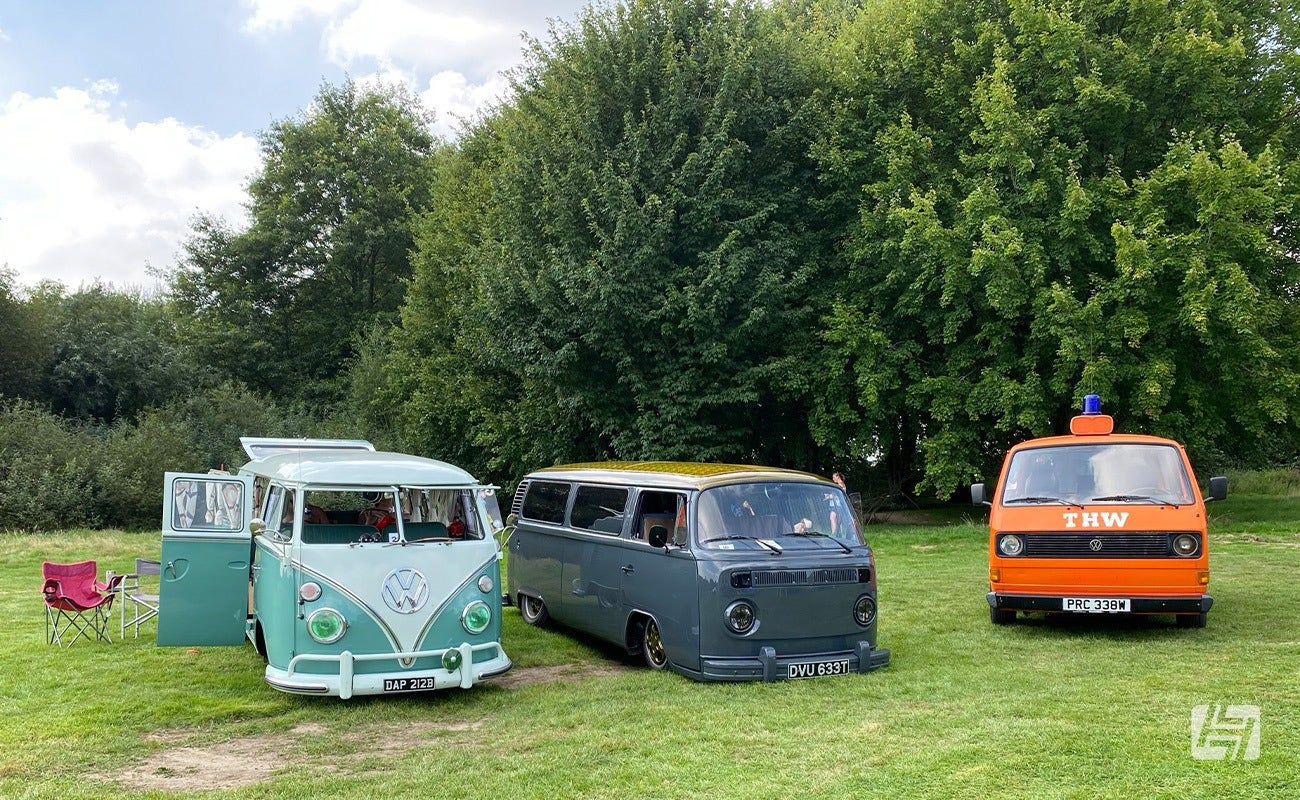 So, it just leaves us to say, we'll see you at the next one in Spring 2022. Stay up to date with all the details on the Campers and Coffee website.
Andy