Andy took a drive along the coast to check out Beach Dubbin' on Southsea Common on Sunday. There was a huge turnout, and for many it was the first opportunity to catch up with friends after a long period of limited social interaction.
Like the old days...
Held on the Hampshire coast, in many ways it felt just like a show in a pre-pandemic world. Laughing, smiling, chatting, and bumping fists or elbows. Whilst there was still space for more vehicles, clearly, a large number of enthusiasts felt comfortable enough with being back out in the open again.
Aircooled Avenue
Generally speaking, vehicles had been parked in specific areas, this was for purposes of show and shine judging and to help steer visitors through the maze of metal and out the other side!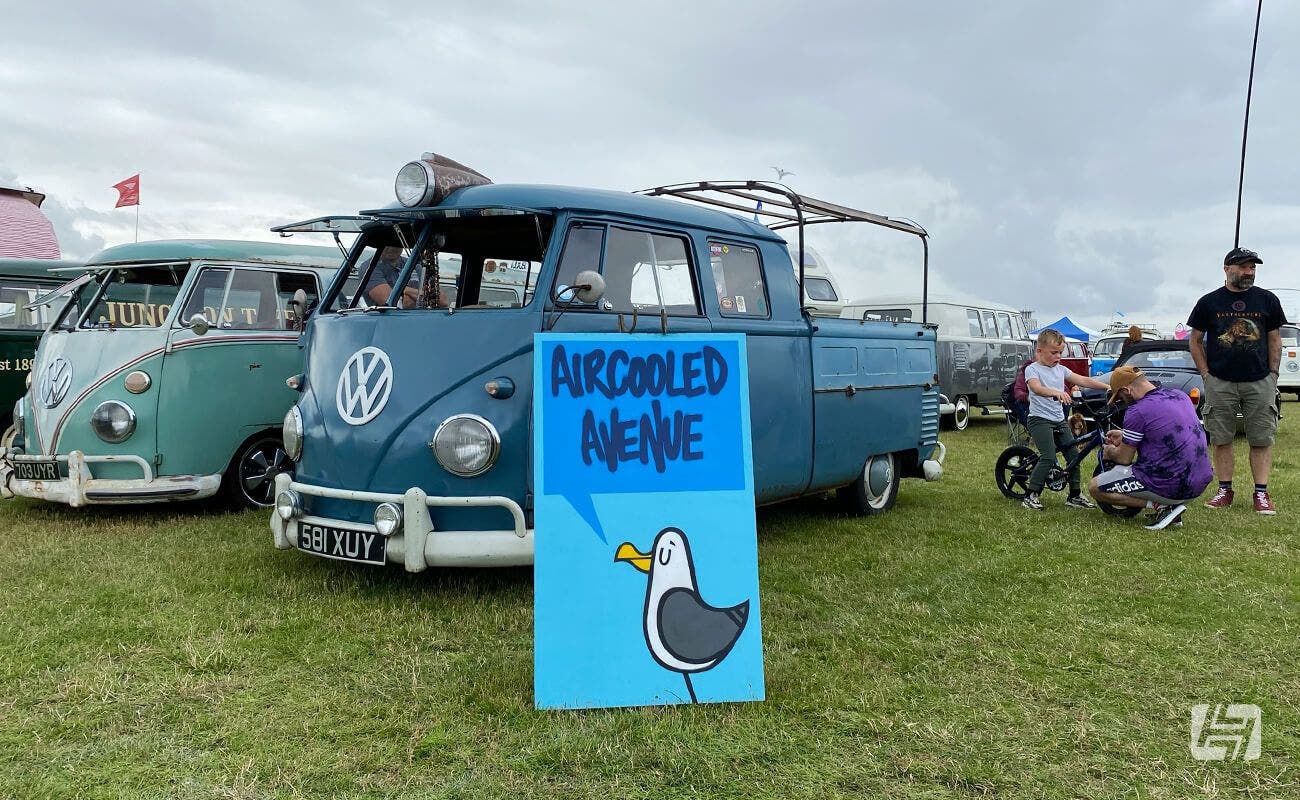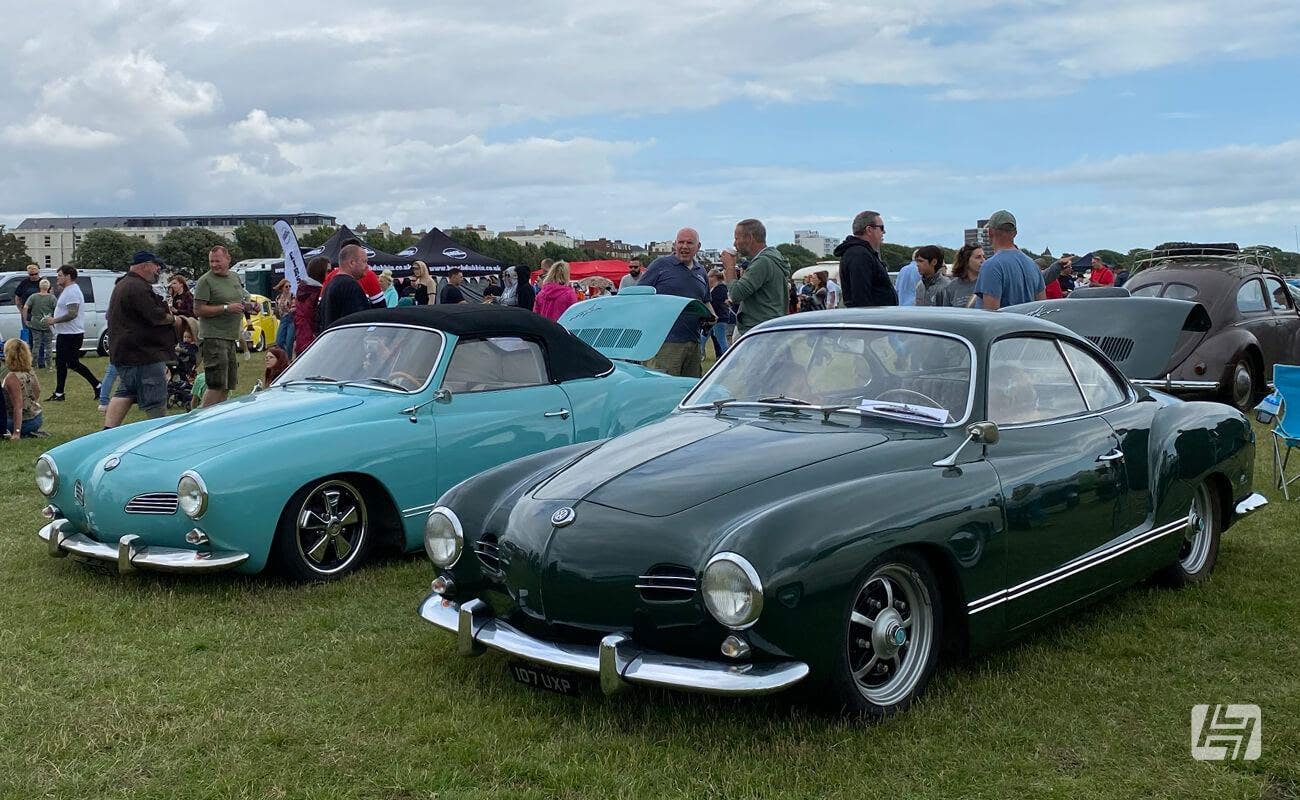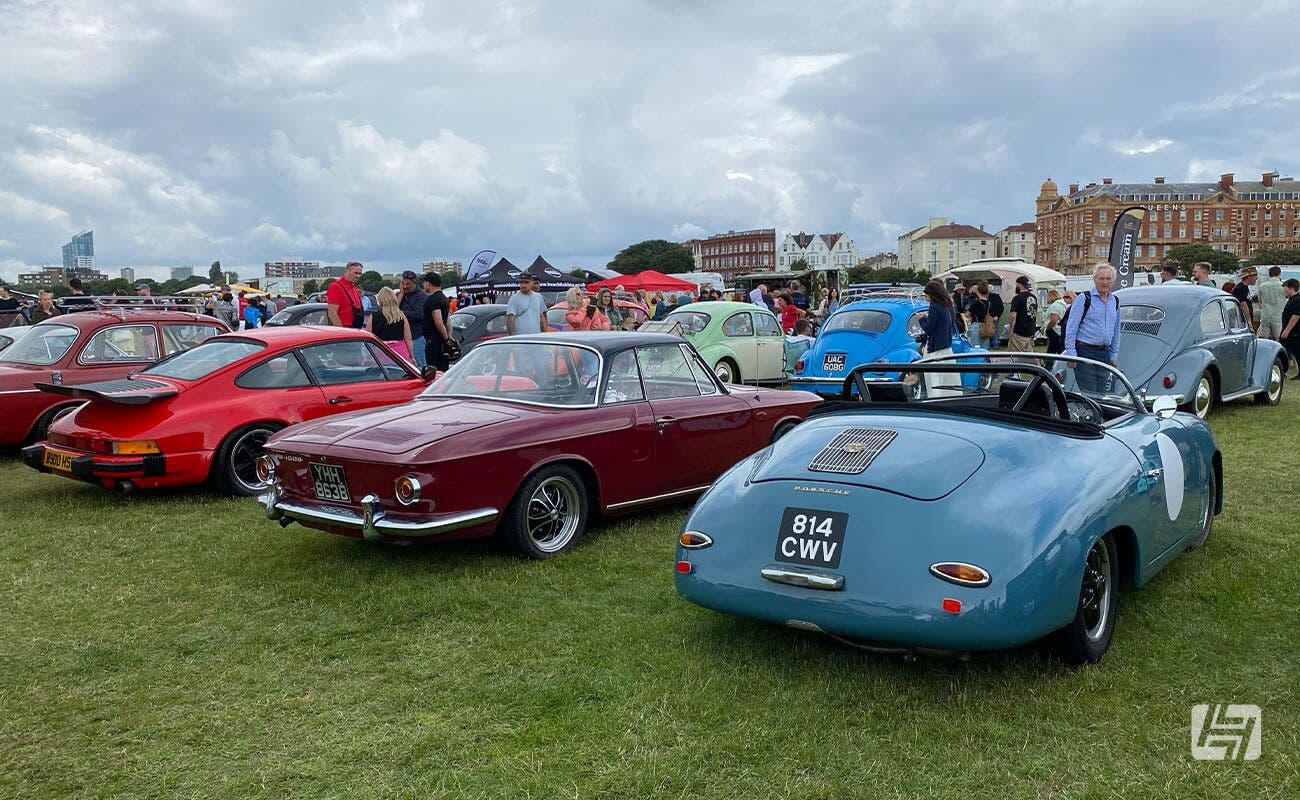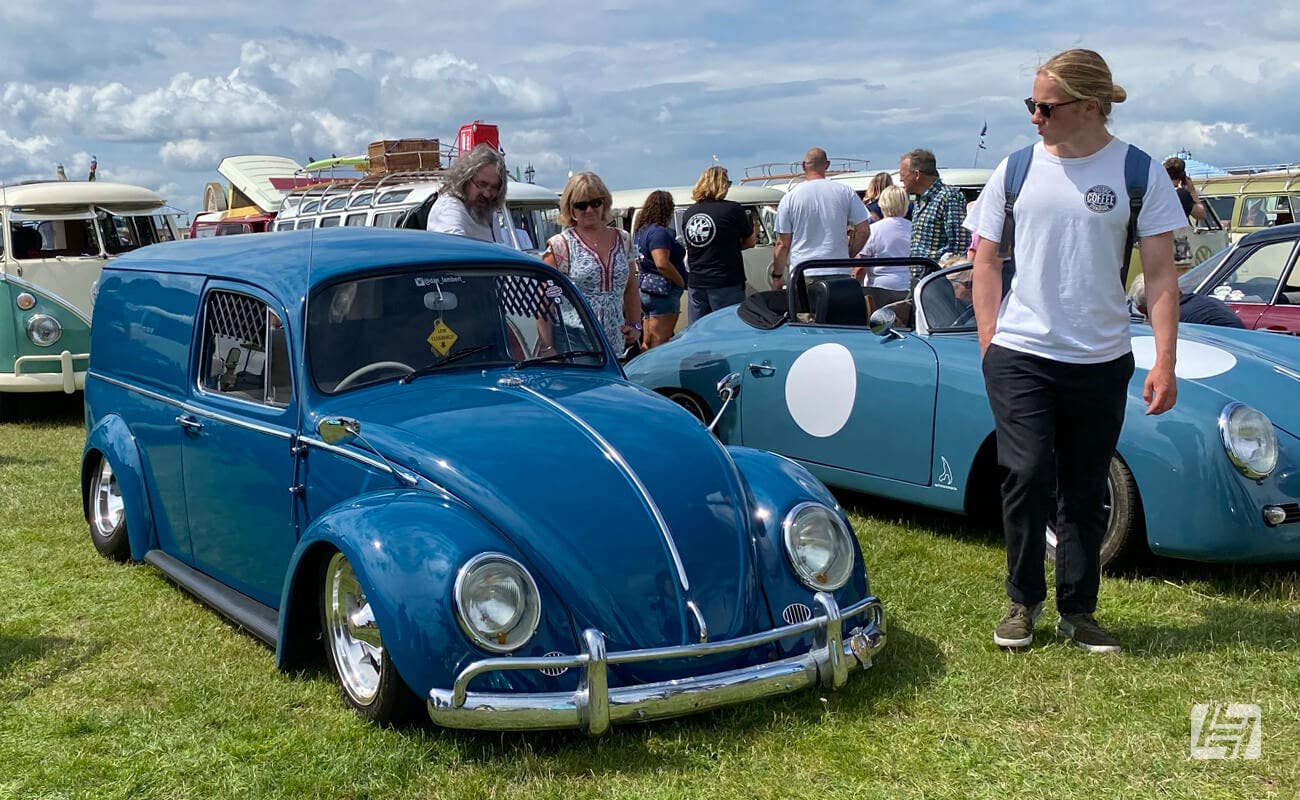 Dogs, everywhere!
One of the great things with the Beach Dubbin' show is that it is open and free for the public to wander in, along with their four legged friends. Perhaps that added to the sense of it being so busy. This little pooch was perched in the back of a bus and clearly having a cool time watching the world go by.
Anyone for Golf?
Whilst Beach Dubbin' is far from a watercooled specific show (although with the number of Transporters, they were probably in the majority) the 'Golf' crowd were out in force with some great examples, including Greig's Mk1 G60 16v, and Martin's Mk2 Edition 1 G60, as seen at our Newhaven photoshoot in 2019. A lovely white Corrado a beautiful blue Mk2 Polo and Mk3 Golf more-door also stuck out for all the right reasons.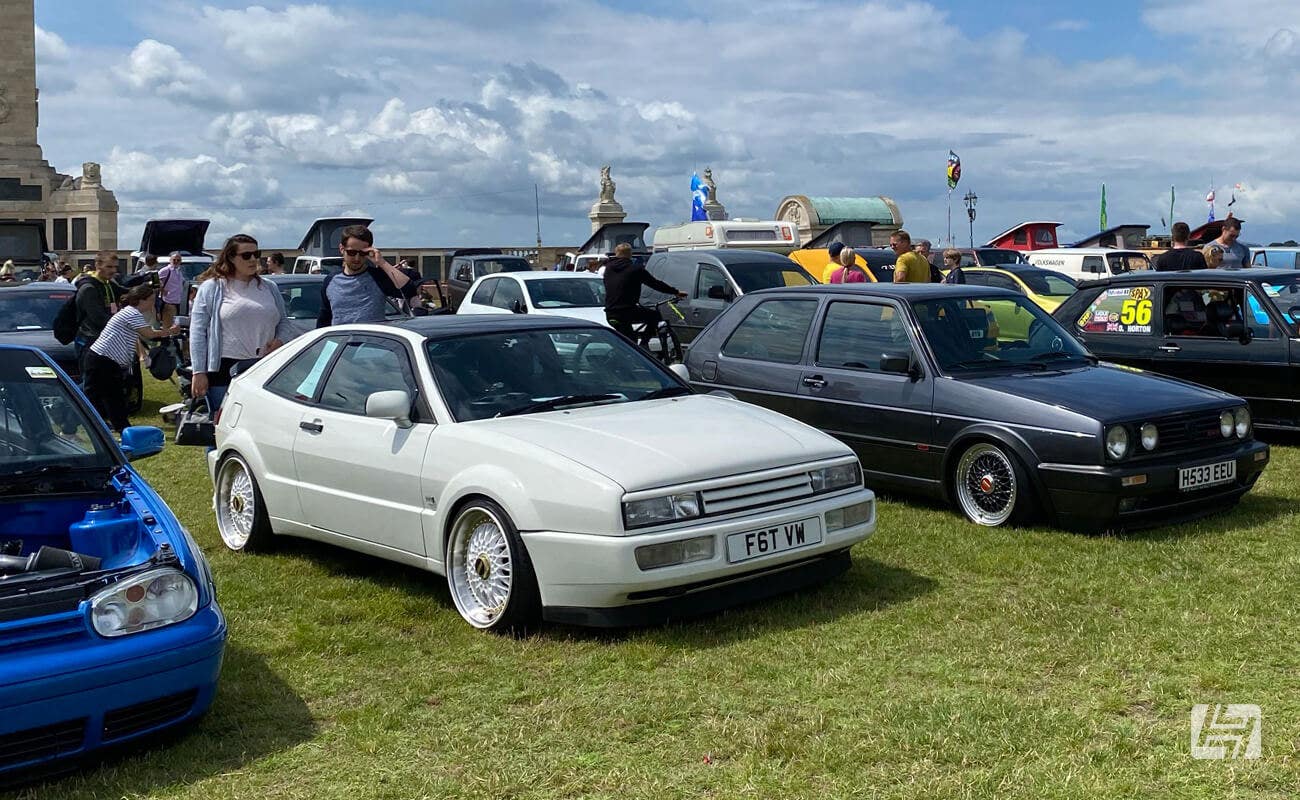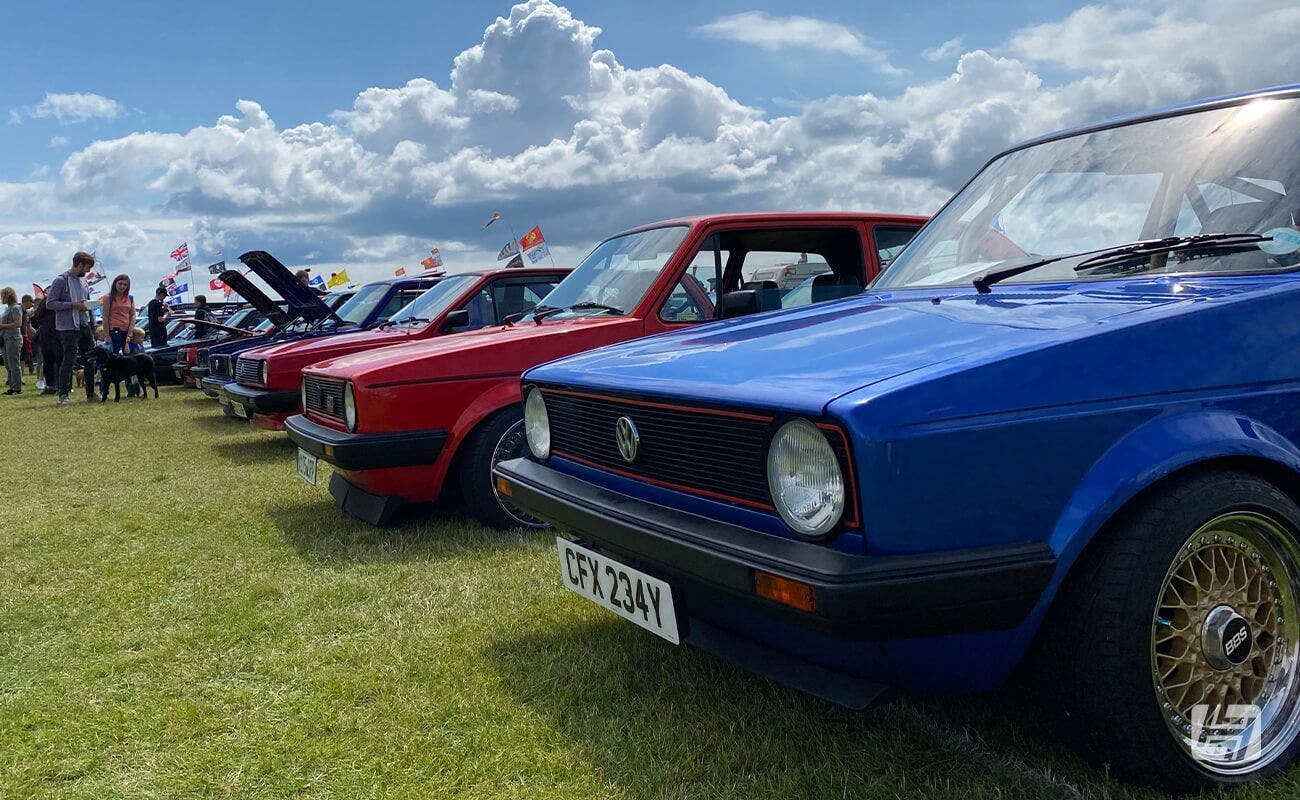 BMX Bonanza
BMX displays at VW shows have become a common sight and Beach Dubbin' was no different, with a brilliant turnout of old skool BMX to suit all tastes and riding styles.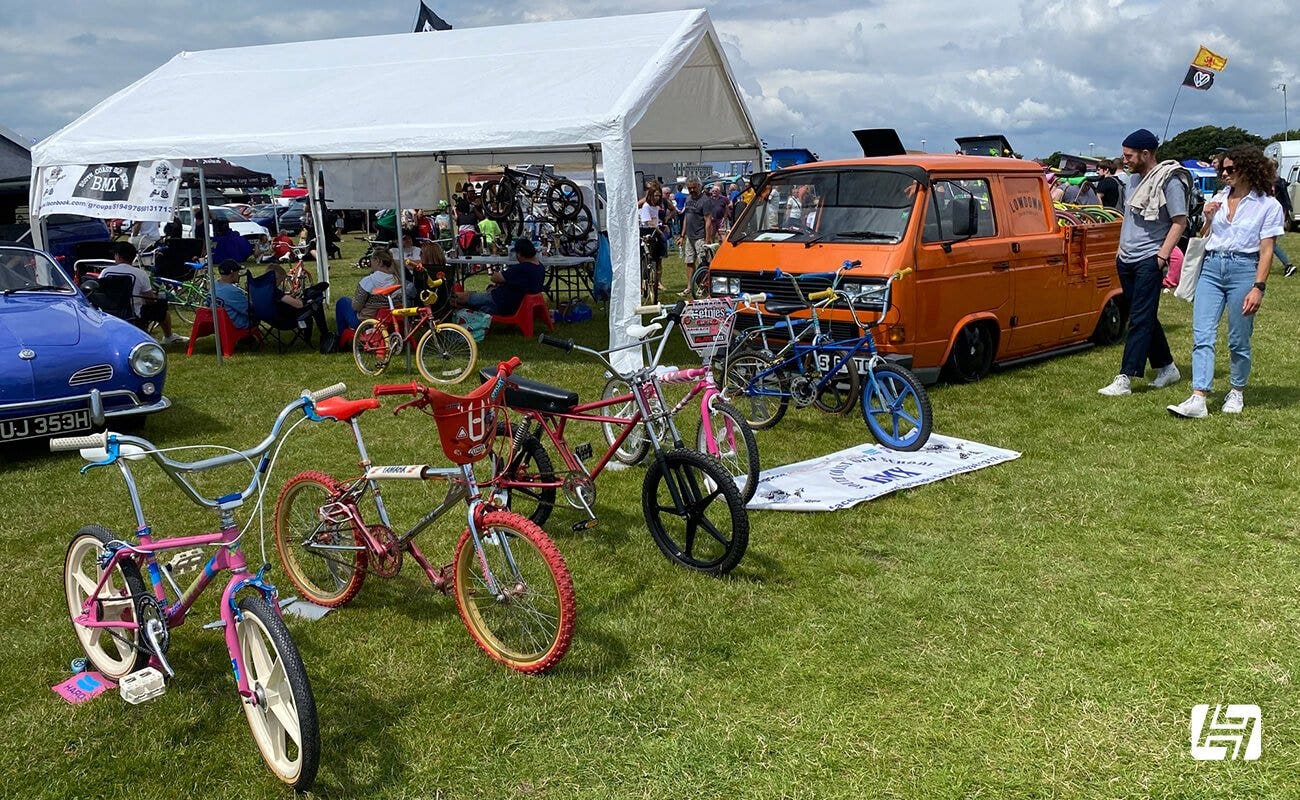 Tremendous Transporter Turnout
From T4s through to T5s, T6s and even Crafters; whether they were stock or slammed, wild or mild the love for the modern VW getaway vehicle is showing no sign of slowing.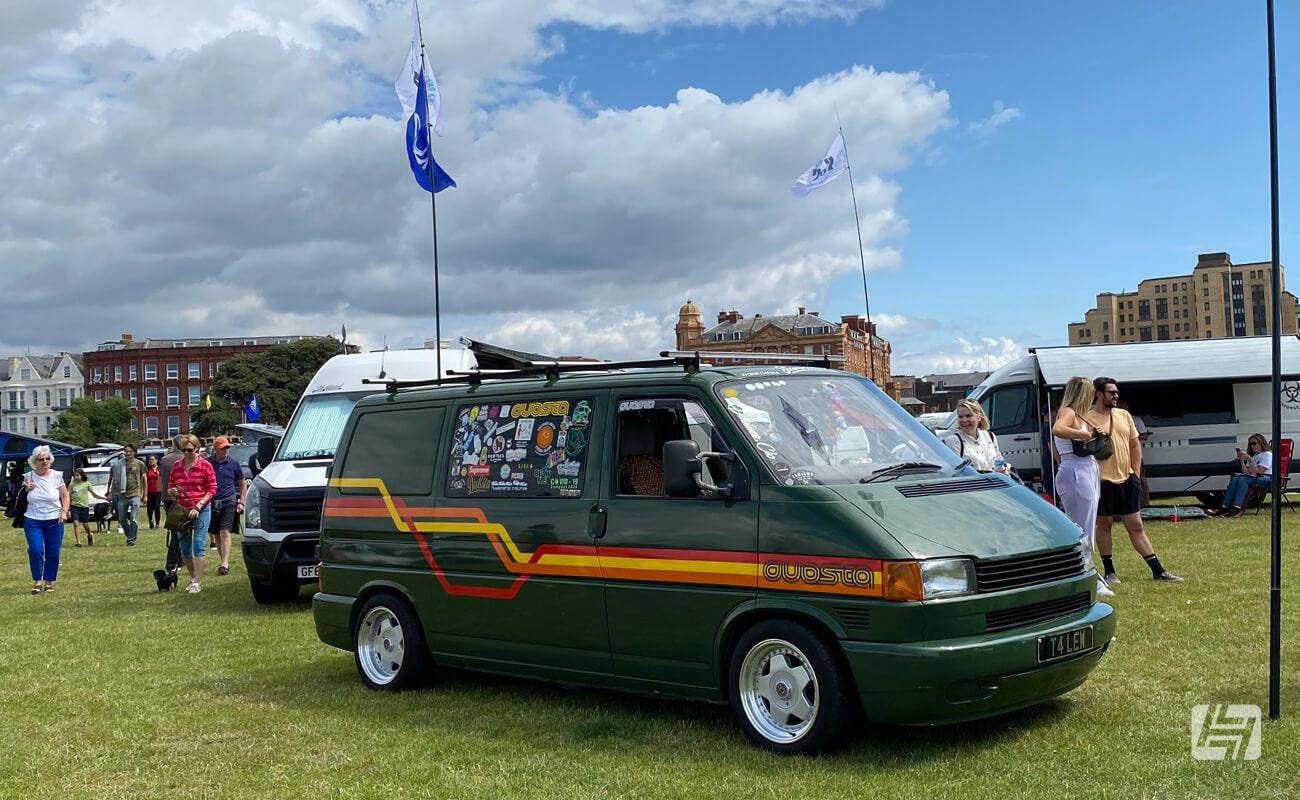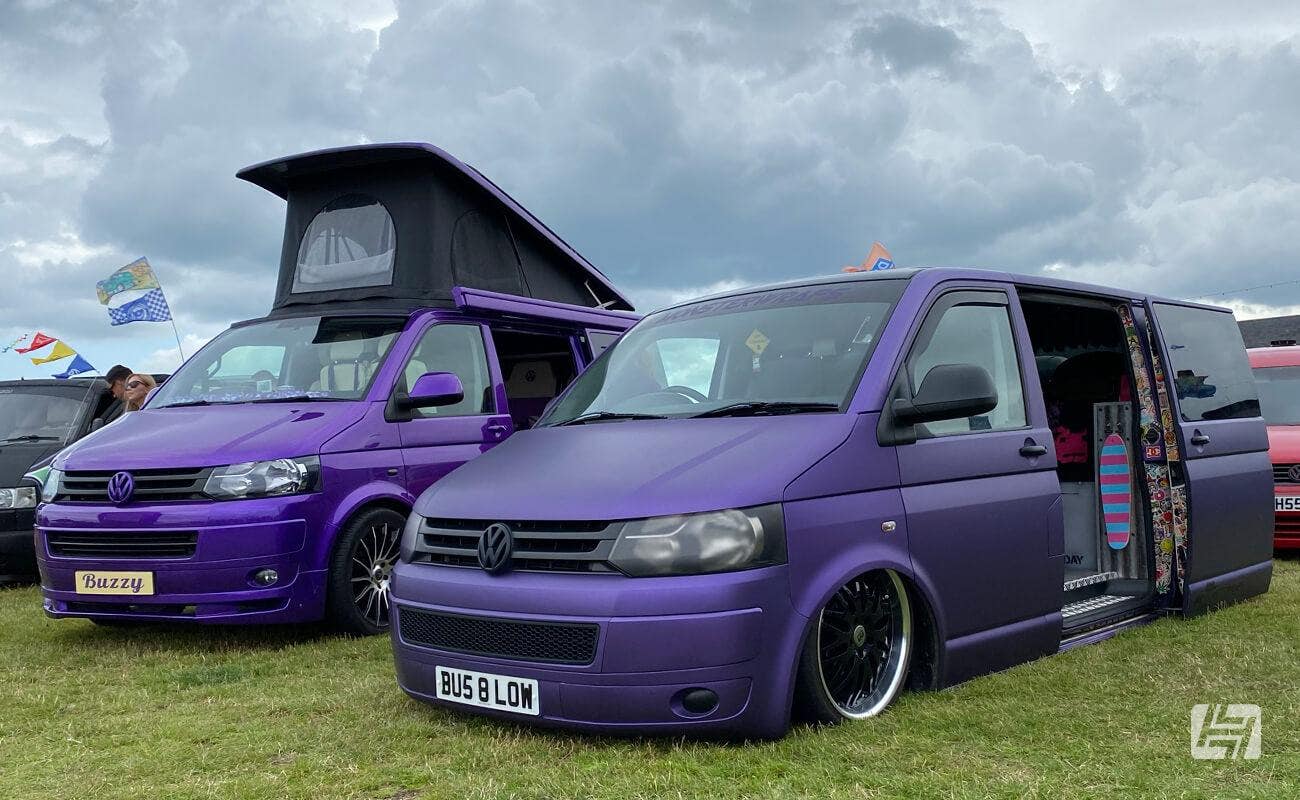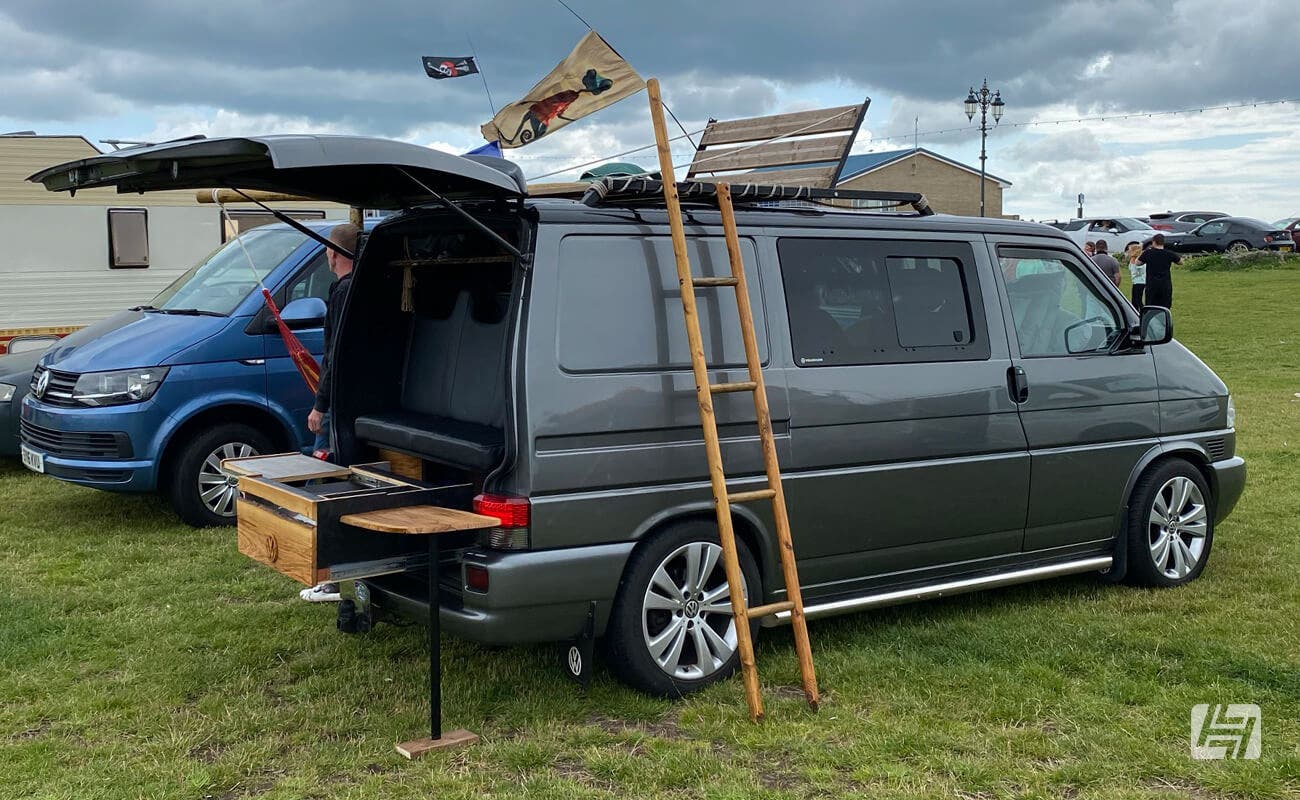 The future is bright...
One bold Beetle is great, but this couple of citrus coloured Bugs really stood out, especially as the skies started to grey.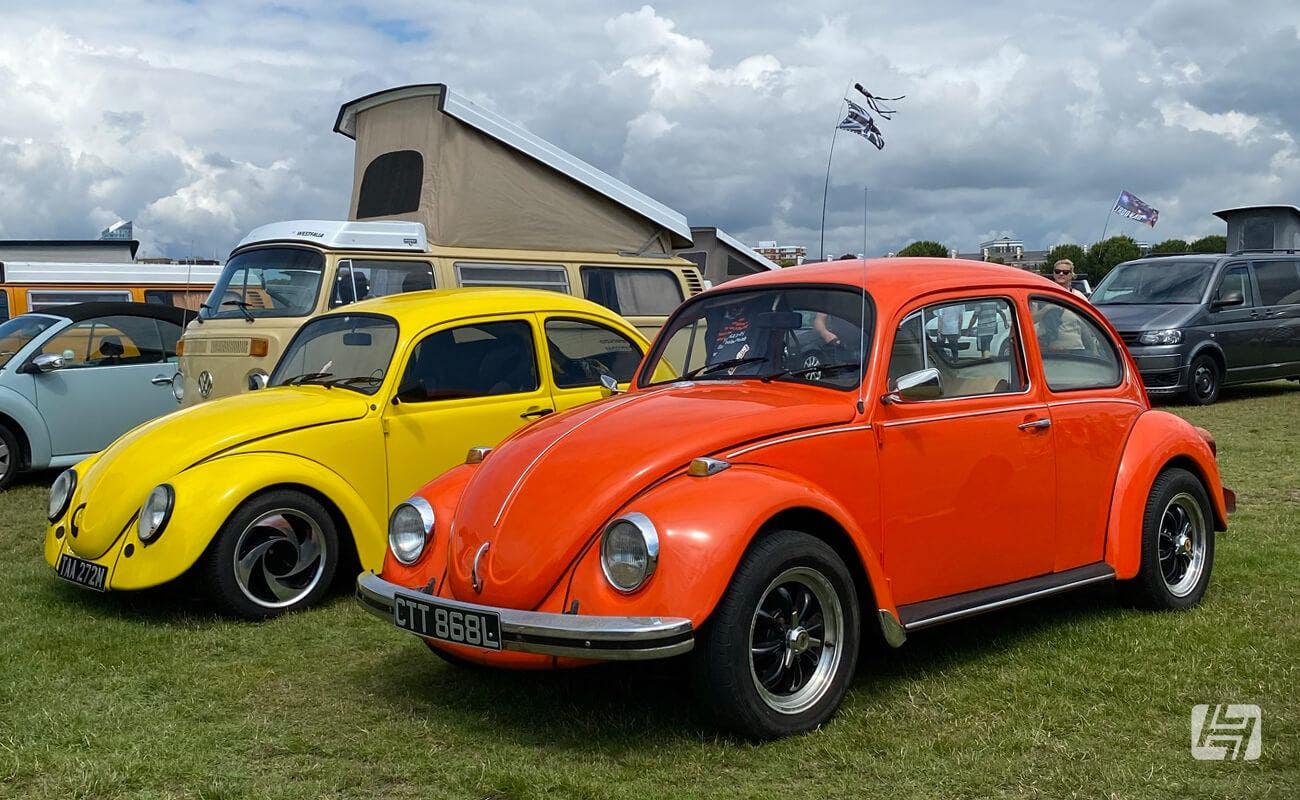 Bus Life
Buses were big news, and a key social hub for many friends and family to meet and catch up at. Check out the faux grass 'respray' on this green Bay, or perhaps you prefer the smooth beige flanks of the custom tintop below? However you like your aircooled buses there were plenty to catch your attention.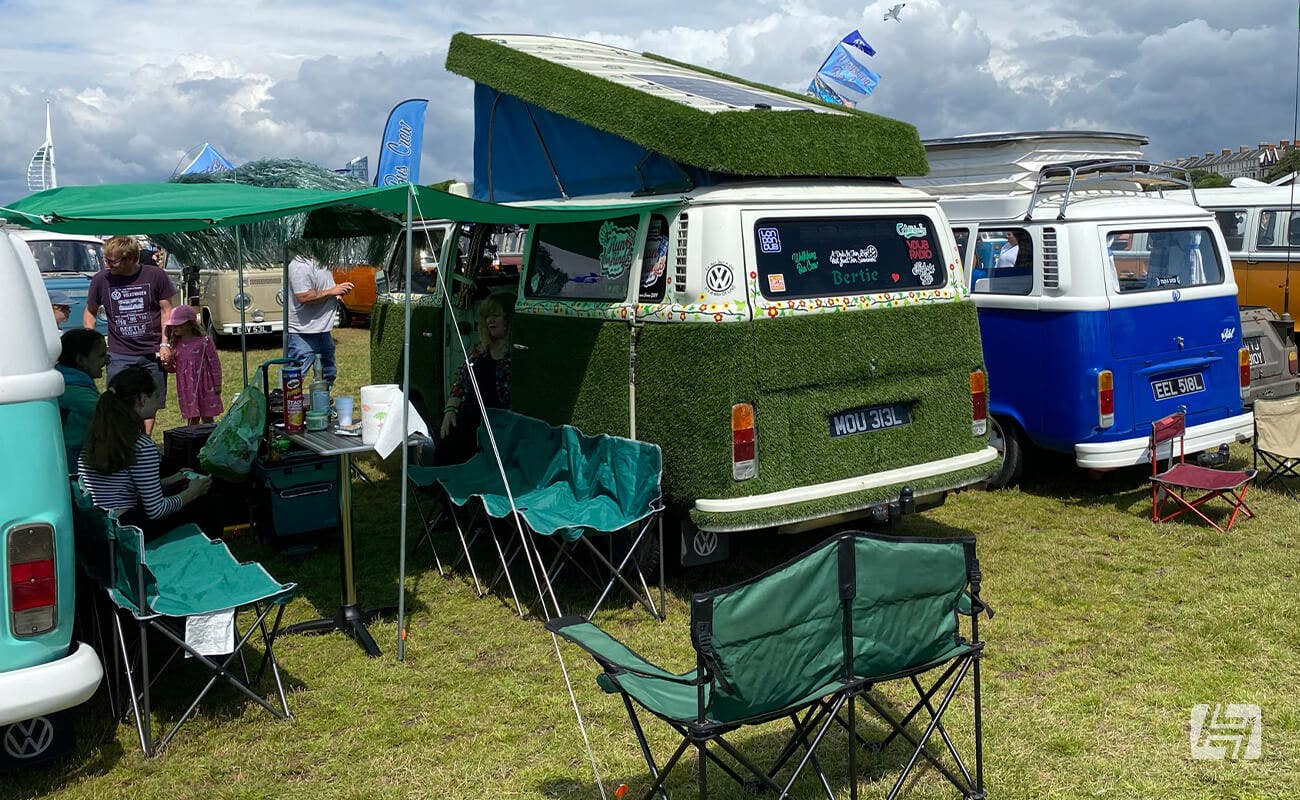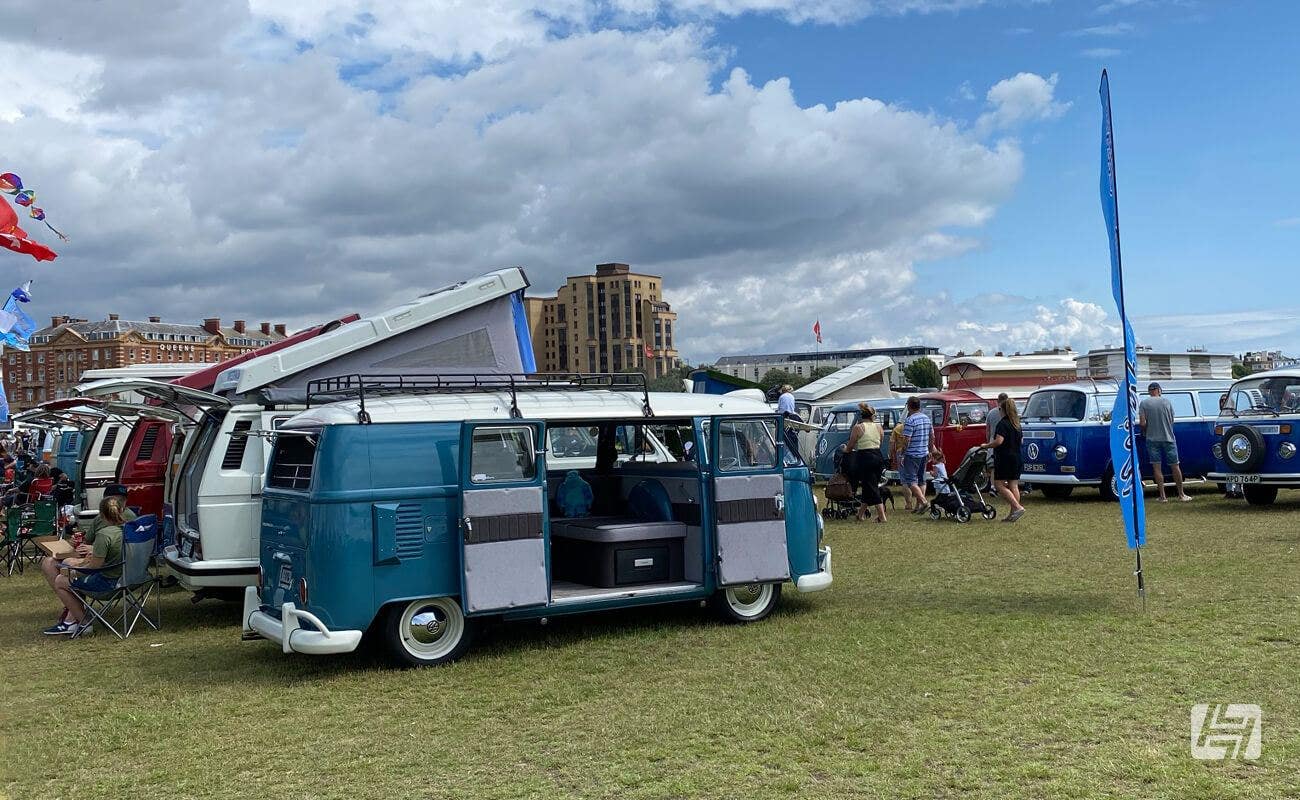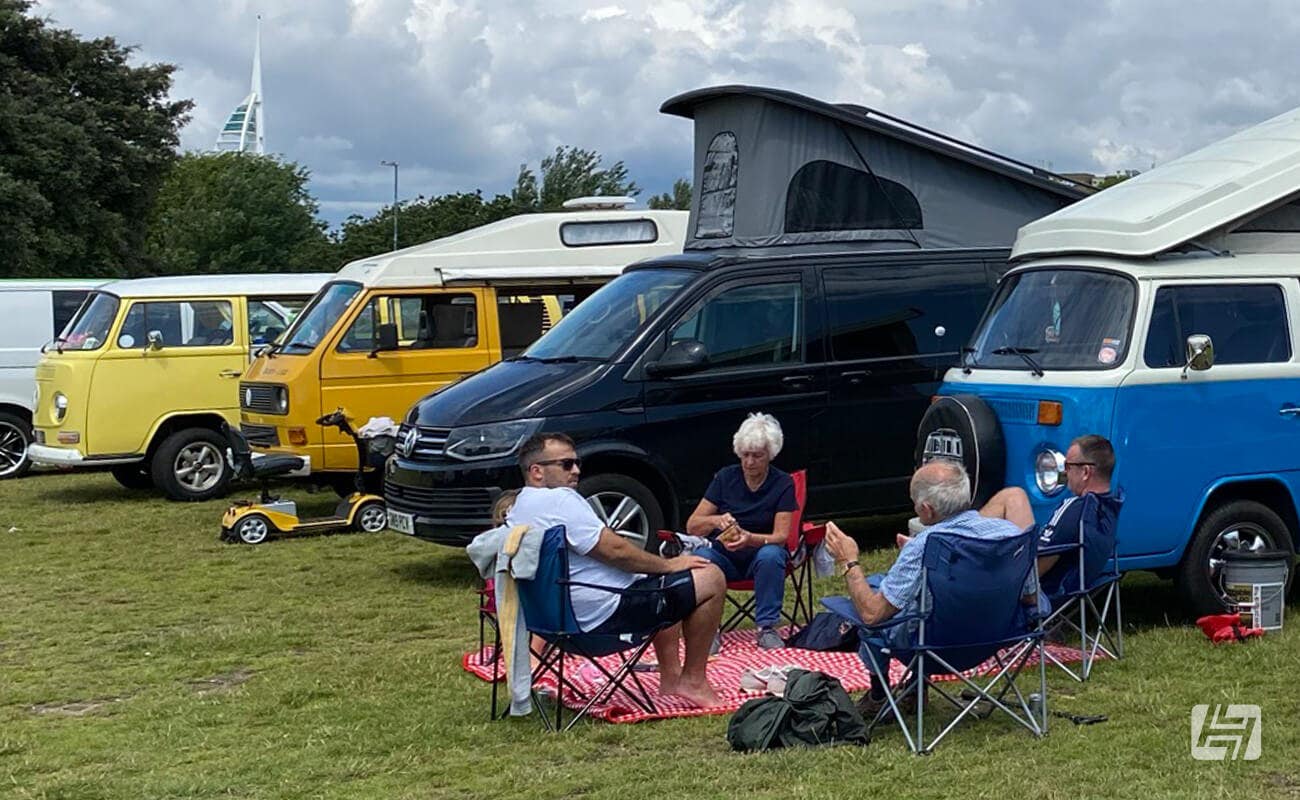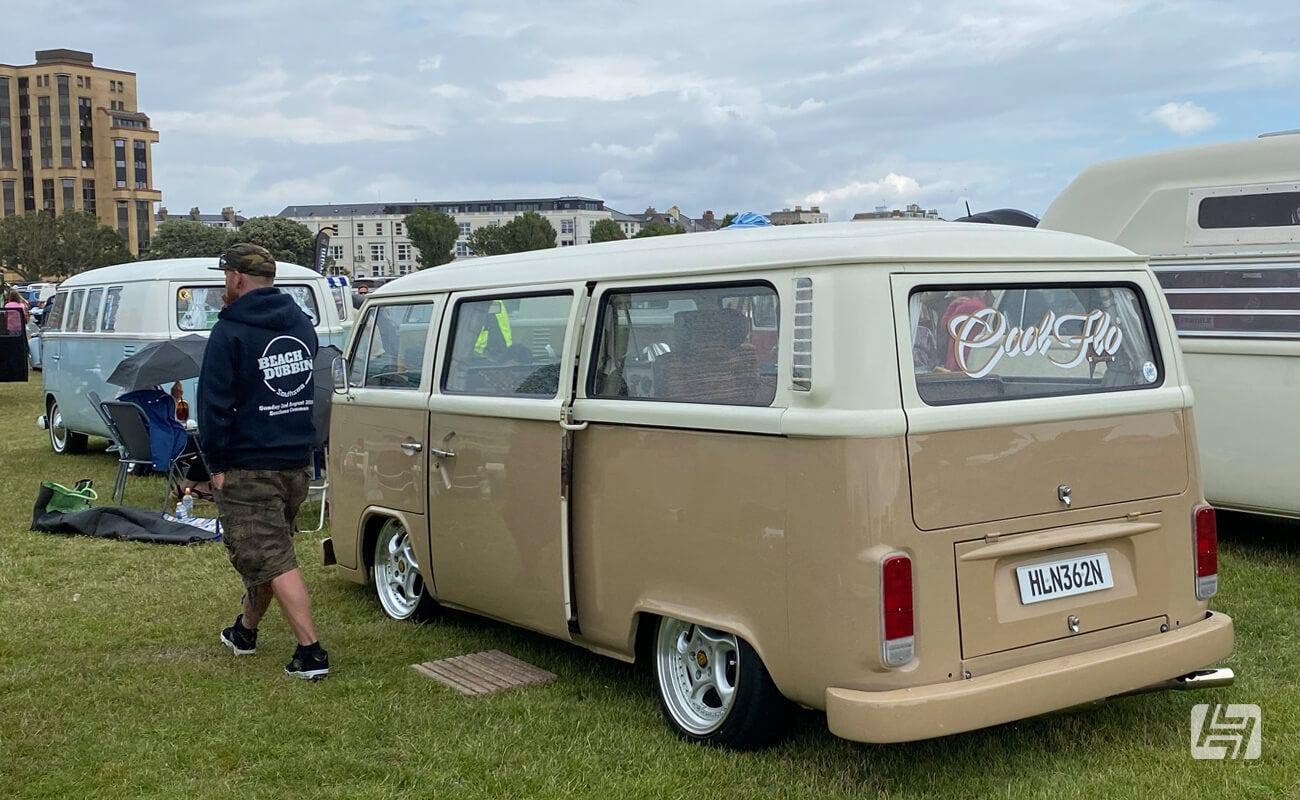 Food to go...
As the clock ticked around to lunchtime the show field started to smell of BBQs, camp stoves and fish and chips! The cafes and eateries on the seafront and the onsite catering all had queues out the door. This knitted fry up on a Split Bus door mounted cooker really made me chuckle!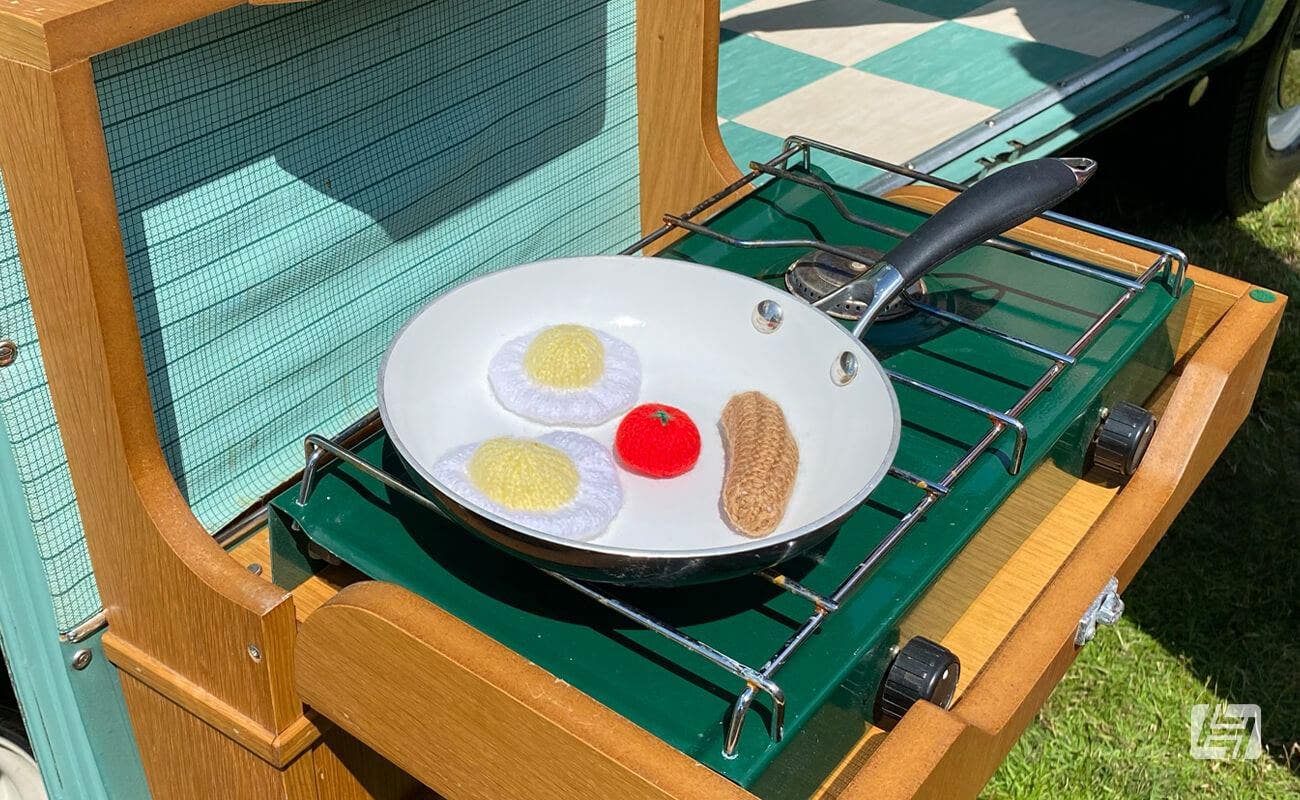 Classy Coachbuilt Campers
Big continues to be beautiful, as the once overlooked coachbuilt camping conversion enjoys its time in the sunsine, fusing practicality with the cool VW style we all know and love.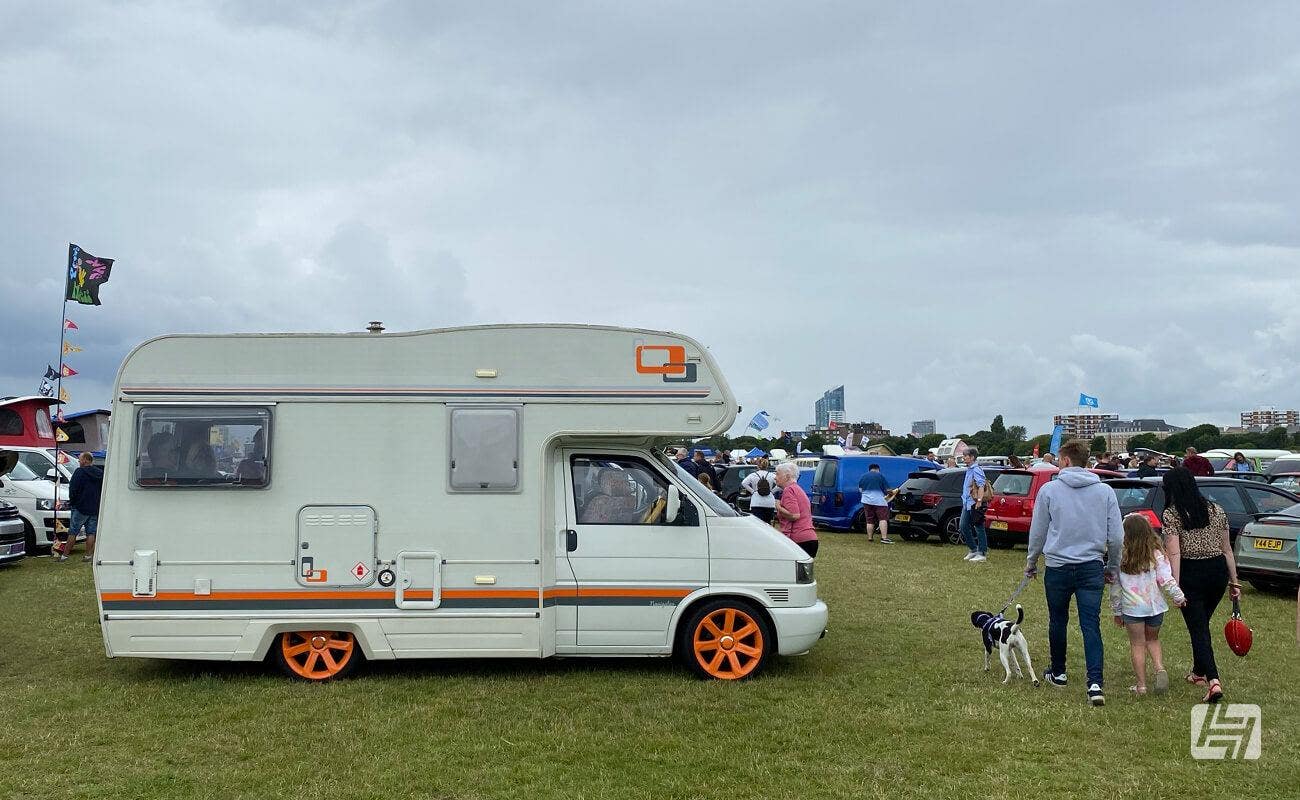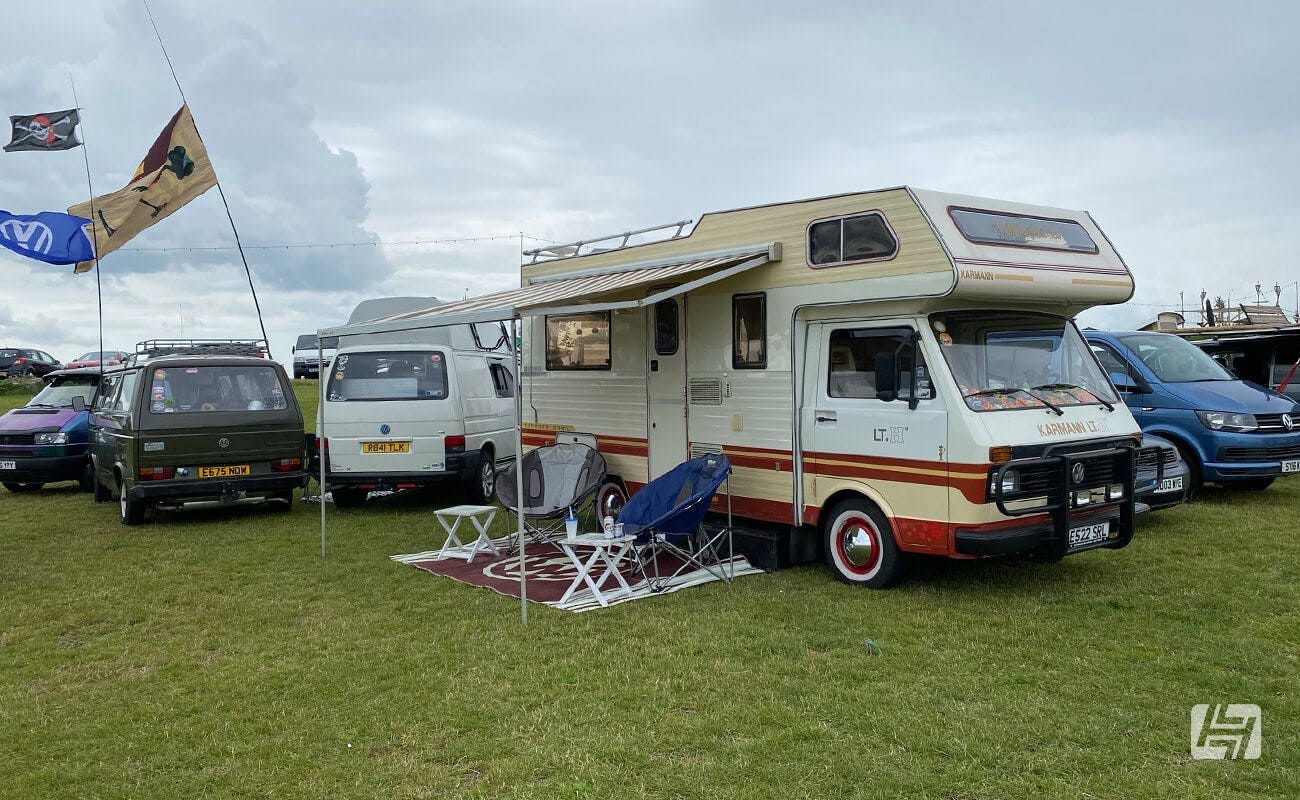 Details...
There were some great details on display. From custom made 'p slot' fans fitted on BBS wheels through to airbrushed engine and matching BMX next to a steampunk style T4. Nice to spot a few of our Heritage stickers too.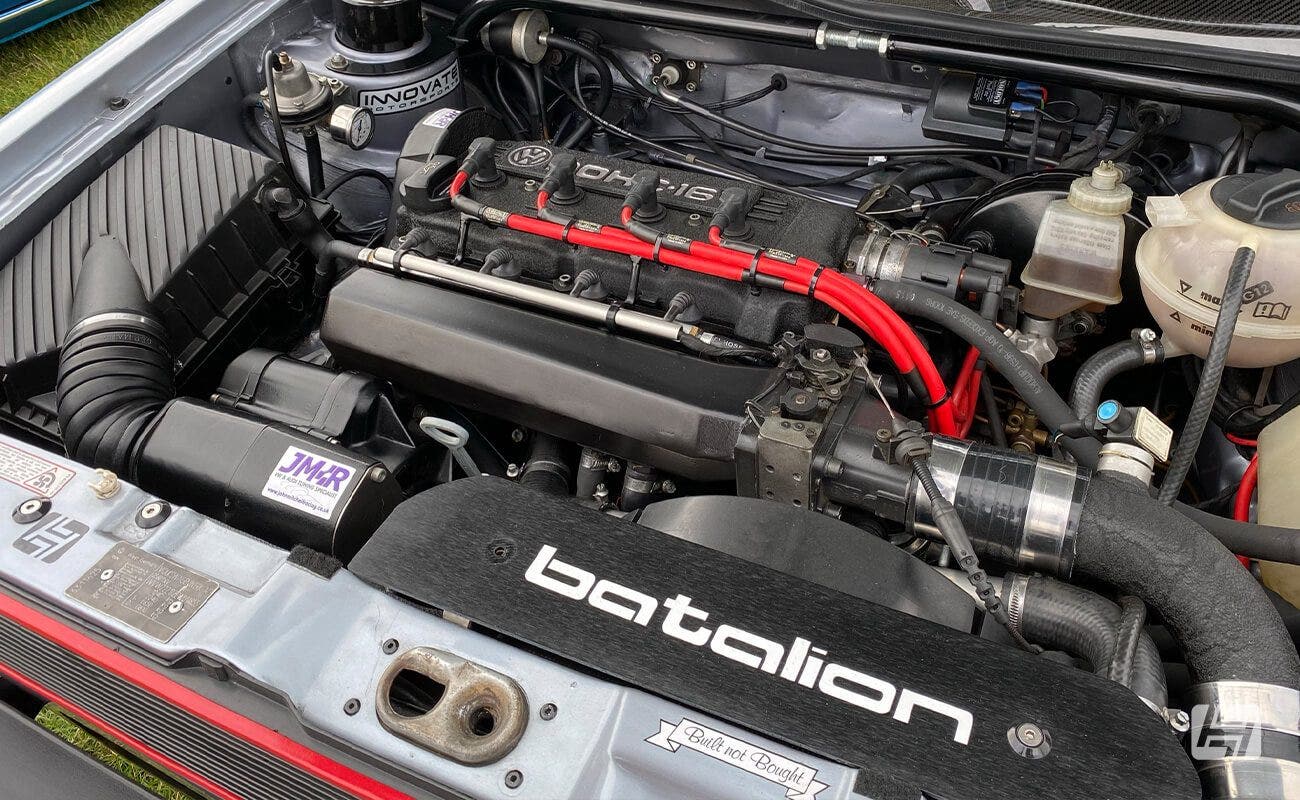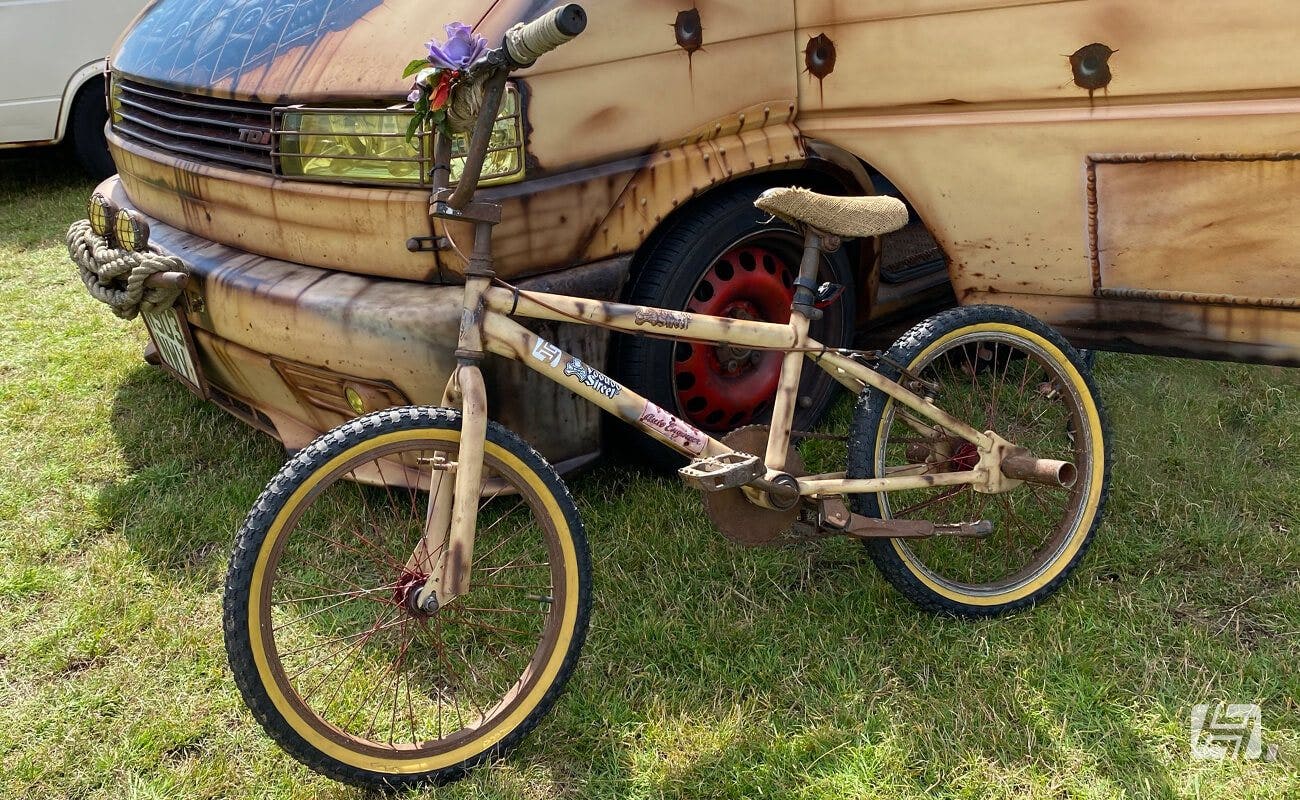 Well, I needed that show. It was great to be out again, and catching up with friends. It'll be going in the diary for 2022, maybe I'll even take a vehicle to show too...
Andy