Everyone wants to document their summer adventures, whether that's taking photographs for your family album or wanting to get that perfect Instagram shot, but you don't need to pack a tonne of expensive gear to pull off the picture-perfect illusion! We have some top tips from our own social media guru (Steph) on how you can make those summer adventure snaps really shine.
1. Check the photo background
I see this happen all the time and it is one of the simplest things to fix. The perfect family camping shot can so easily be ruined by that pile of dirty laundry over in the corner. Scope out the area you are choosing and ensure it is free from any embarrassing or unsightly mishaps!
2. Use a tripod
Using a tripod to stabilise those picture-perfect shots will make a huge difference. Purchasing one that comes with a Bluetooth clicker will also be beneficial for either capturing solo photos or enable you to all get into position before that timer finishes! You can pick up a cheap one from Amazon which has both a DSLR attachment and phone holder for under £20. A tripod enabled us to capture this gorgeous Golf Cabriolet while we on a very uneven surface, it even had a built in leveler to ensure picture perfect accuracy!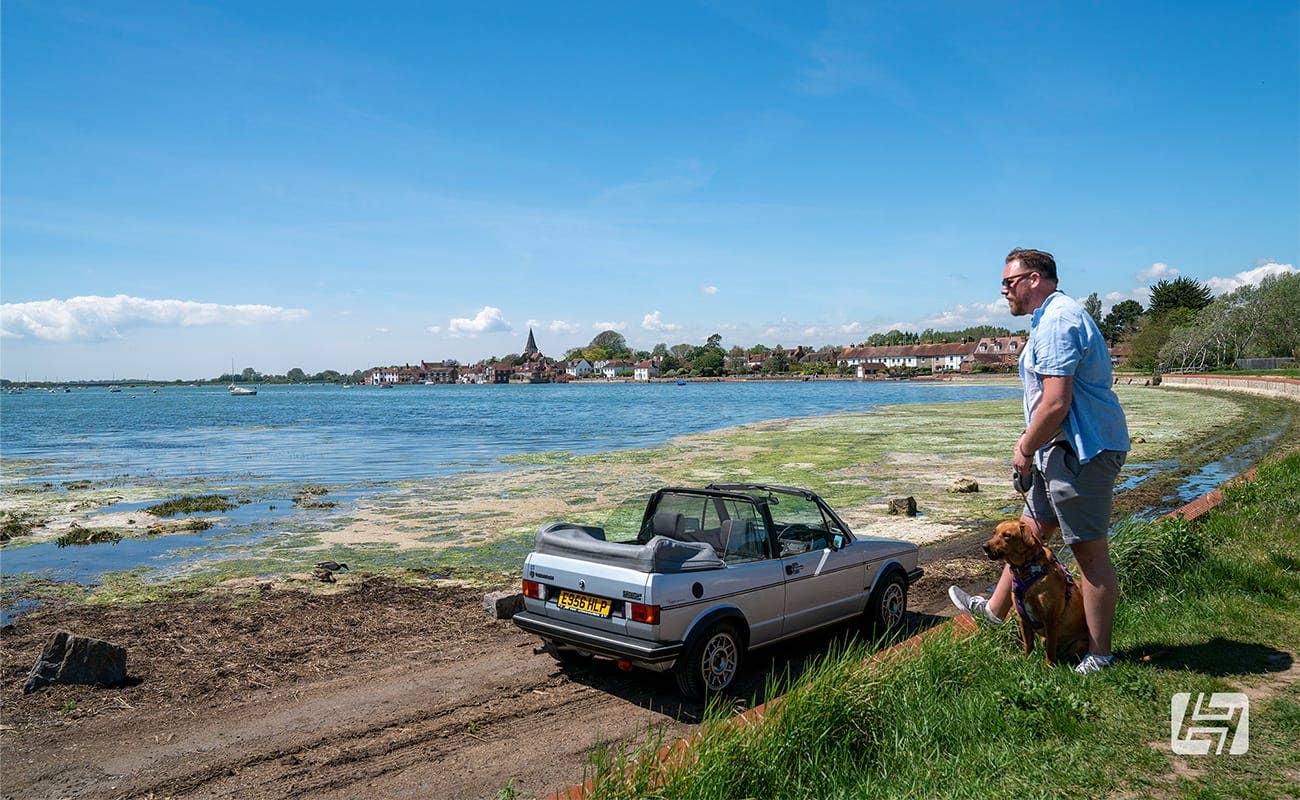 3. It's all about the angle
I'm sure we have all experienced the badly angled selfie or the mishap front camera moment when you realise…angles really do make all the difference! The same applies when taking a photograph of cars, buildings, or scenery. Don't just snap away, take a minute to think about what angles will work best. What photos always catch your eye when scrolling on social media? Get down low, look up high… it's all about the angle!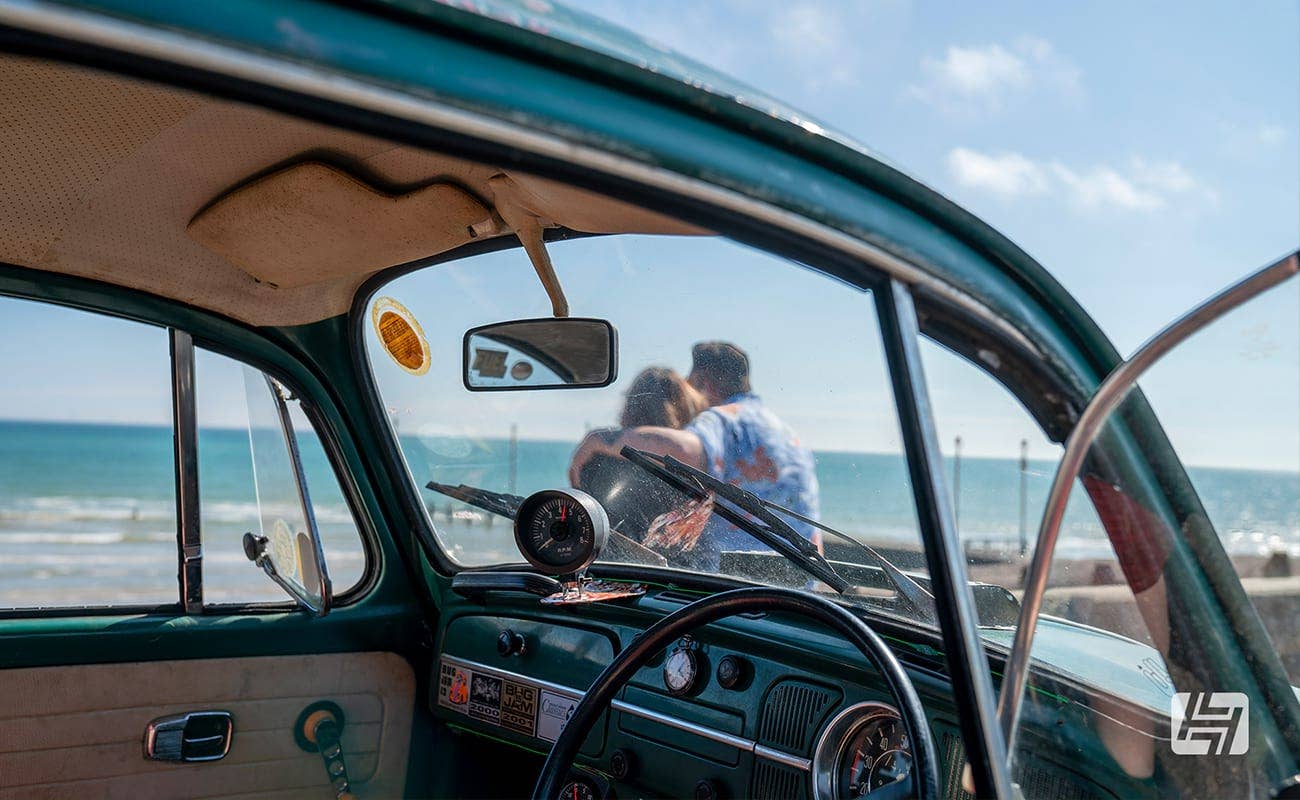 4. Editing your photographs
You can easily turn an 'okay' photo into a showstopper, with just a few tweaks here and there. There are plenty of editing apps you can download, however most smartphones have some great functions built in for editing those summer snaps. For example, you can rotate the image by a single degree, making sure that horizon line isn't askew. You can also crop it, add pre-done filters or even adjust the levels yourself. Even upping the brightness and contrast a little can make a huge difference! Why not try a black and white filter to make your shot look more artistic or vintage looking?
5. Are you 'down' with the kids?
If you're wanting to share your summer adventures on Instagram, then why not take a look into all the different features the app offers. For example, have you thought about creating a reel or going live? If you've just driven to a stunning location then why not film it, pop it in Instagram reels, add some music and voila – you have a gorgeous trendworthy post. Or say you've just arrived at a really cool event, simply hop onto IG Live and share it in real time with your followers!
6. Last but not least...getting noticed!
If you want your summer snaps to get some attention, then you need to post them on social media the RIGHT way. Here are some top tips:
Instagram
- Make sure your account is set to public not private, so that people can find you.
- Choose photographs that are framed nicely for the square feed format.
- Use hashtags! You can use up to 30 on Instagram, so be sure to have a look at what other people are using with similar content to yours and get hashtagging (it's how the majority of people will see your content!)
Facebook
- Facebook is set just for your friends, so if you want other people to see your adventures, then be sure to post them in some related groups (like the #driveheritage Community Group)
Hopefully these top tips for sharing your adventures on social media have helped you. If you decide to get snapping when you're out for a cruise in the Beetle, attending a show in your Porsche 911 or camping in your Bus, be sure to tag us!
Facebook - @HeritagePartsCentre
#driveheritage
Happy travels!
Steph