Once a vehicle model reaches classic car status, all of a sudden, newer isn't best. The first generations become more sought after, pushing up their selling price. This in turn inspires enthusiasts with newer cars to try and replicate the initial styling cues to save a bit of cash. With that in mind, here are 10 ways to backdate your VW Beetle.
What is an early Beetle?
I won't weigh you down with a complete history of the VW Beetle, we cover that in more depth in our
VW Beetle Buying Guide
. However, the quick answer to what an 'early' Beetle is a model built before 1967. Models prior to 1958 feature an oval rear window and models prior to 1953 have a split rear window both of which take a lot more commitment to mimic. Original Beetles made up until 1964 had smaller windows all around (like the white example below) so when converting a later vehicle you'll be looking to create a 1965-66 spec car - which should be pretty convincing, even if you have the taller 1972 onwards rear windscreen.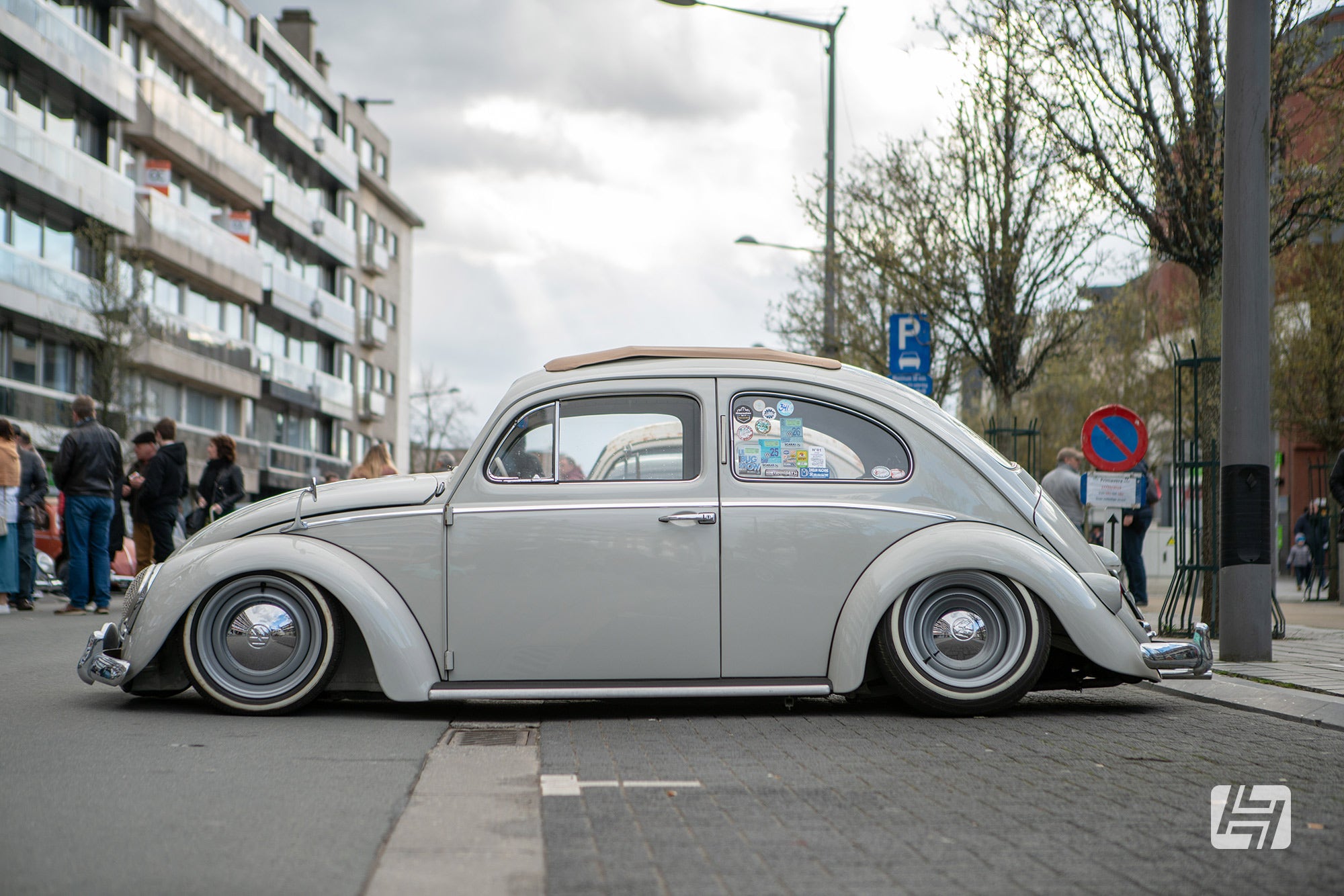 What base car can I use to build a Pre-67 look VW Beetle?
As our Buyers Guide explains not all VW Beetles are the same. So before you click on a classified bargain to build your backdate Beetle dream please read on. You'll want to shop for a 1967 onwards 'Beam Axle' car although the 1967 model carries a 'one year only' premium. They were made in Germany until 1979 in Saloon form and in Mexico until the mid-noughties. Shopping for a soft top? Beware that from 1971 all Cabriolets were based on a 'Super Beetle' chassis which feature different front suspension, making this simple backdating conversion far trickier to achieve. This guide also presumes the vehicle you start with doesn't require any other remedial or restoration work. We have a
huge range of VW Beetle restoration panels
, should that be the case.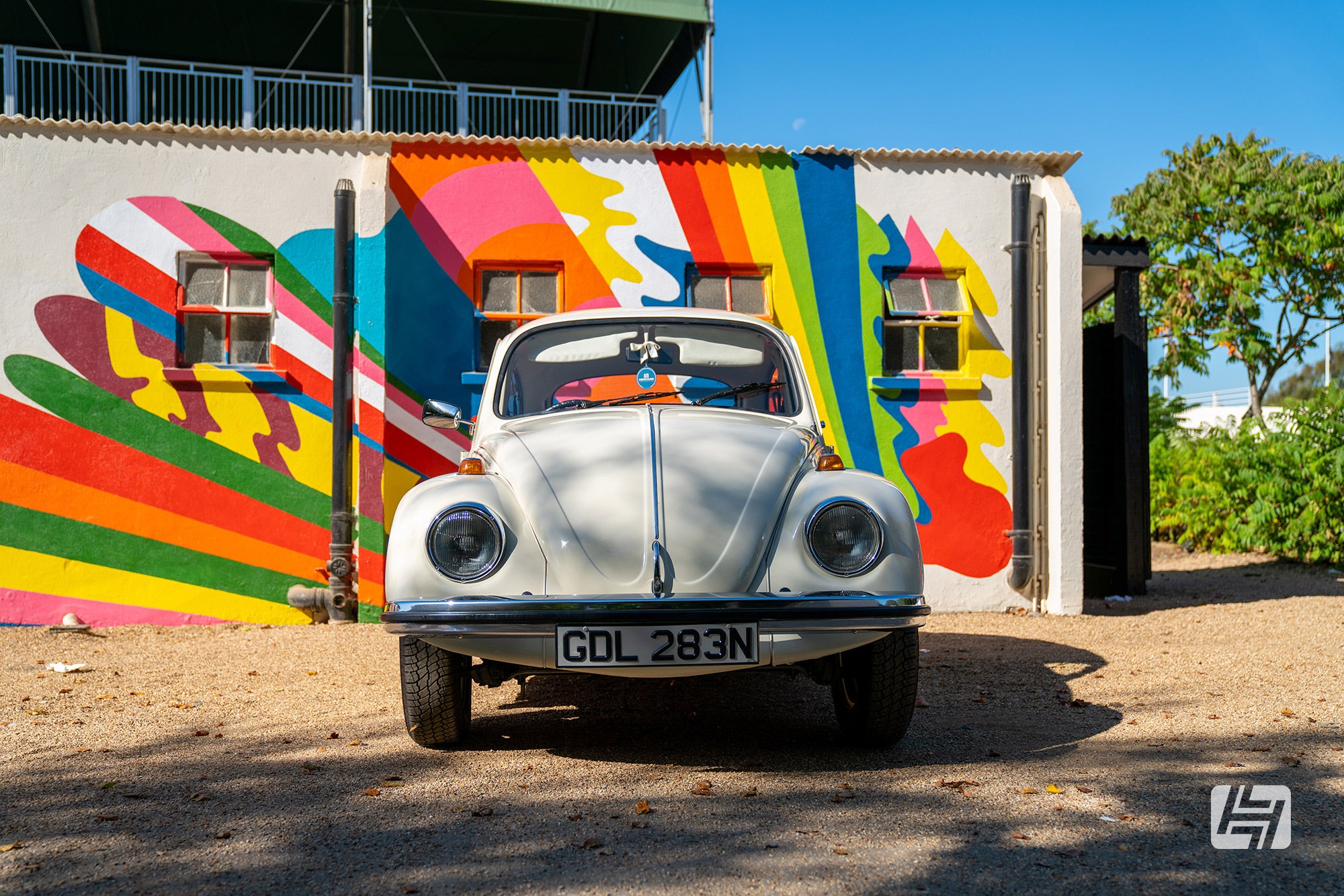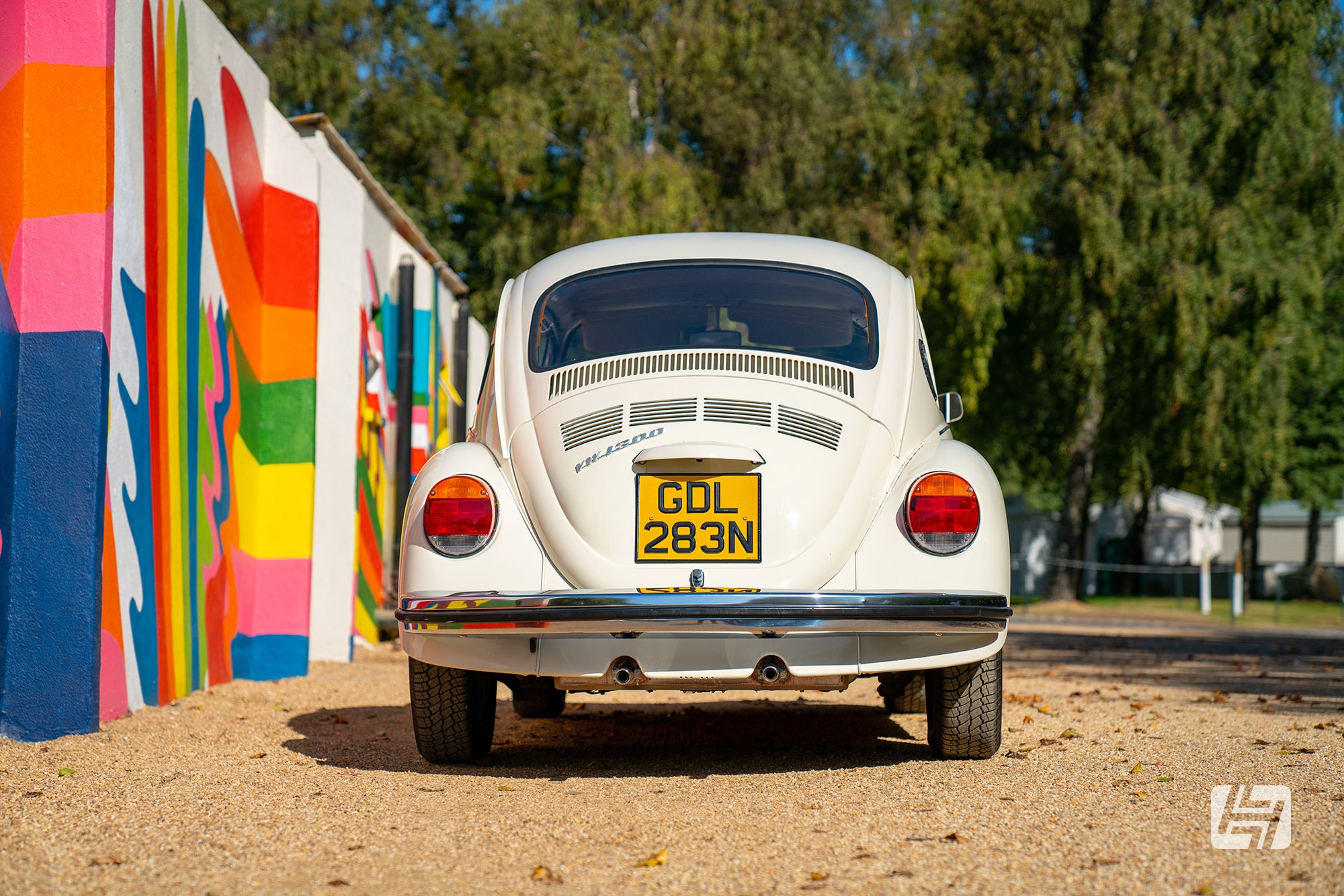 1. Sloping Wings
Your pre-67 facelift might start with a set of 'sloping' front wings. These fit in exactly the same way as the original arches, except the angle of the headlamps is more reclined. At the back, unless you have '
Elephants Foot
' lamps fitted you could get away with modifying the original wings to take an earlier spec light unit. You can find our range of
VW Beetle front wings online here
.
2. Sloping Headlamps and slimline indicators
Slotting into to your swooping sixties front wings will be a set of sloping headlamps. These are available in a couple of different styles, depending on the look you are going for. The
original Hella headlamps
are expensive in comparison to a seventies car, but really look the part on a stock-look backdate Beetle. For a more custom touch, or if you are building your project on a tighter budget the
US Spec Headlamp kit
is more than suitable, with the added benefit of an integrated indicator bulb. This saves the need for fitting
slimline front indicator units
on the wing tops if you don't want to.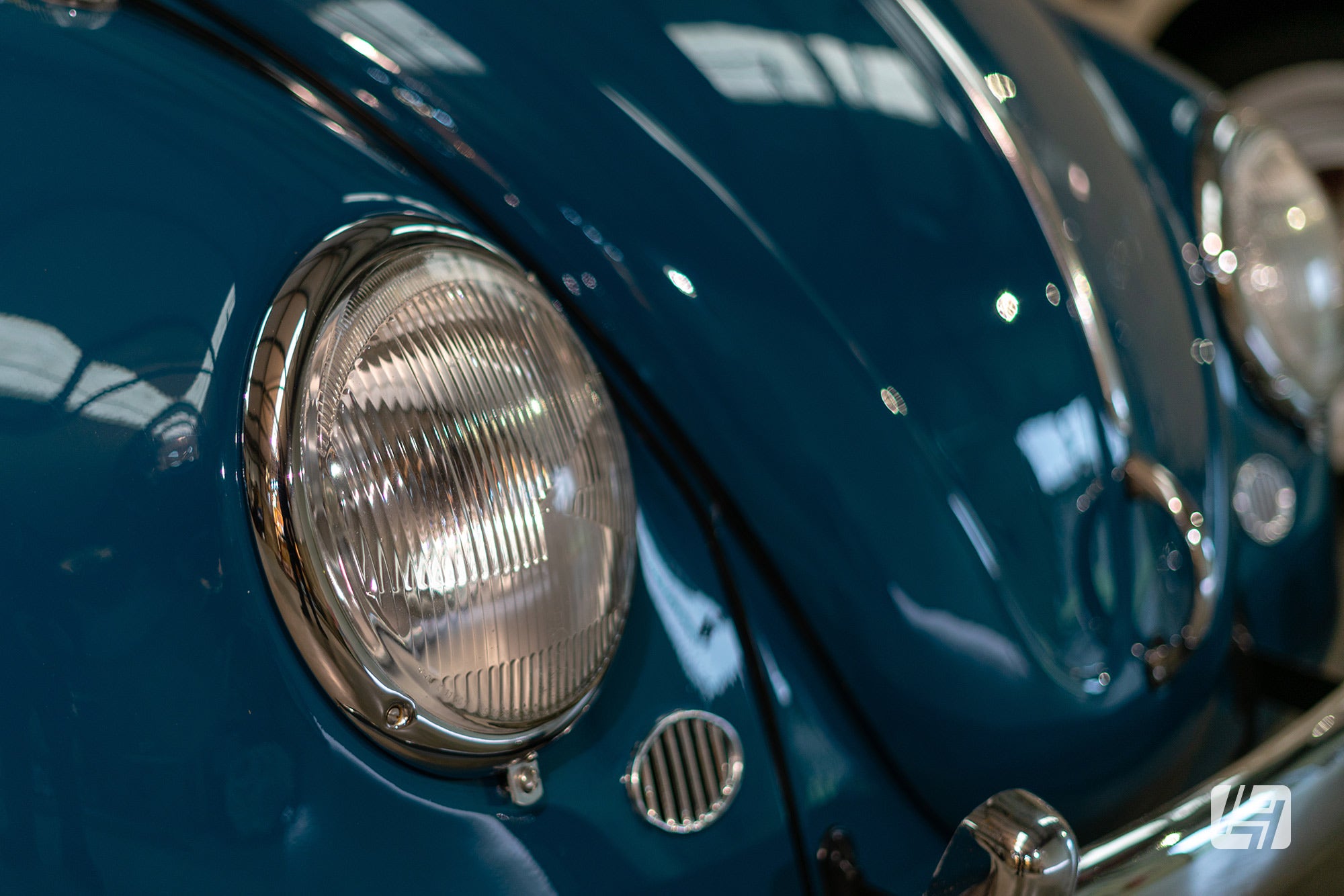 3. Long Bonnet (and early front Valance)
Completing the early front end makeover is the
long Beetle bonnet
and the
front valance to match
. You can fit the bonnet without, but it won't have anything to shut closed against. The valance will require welding, although providing the
spare wheel well
and
front corners and bumper mounts
are in good shape will be pretty simple.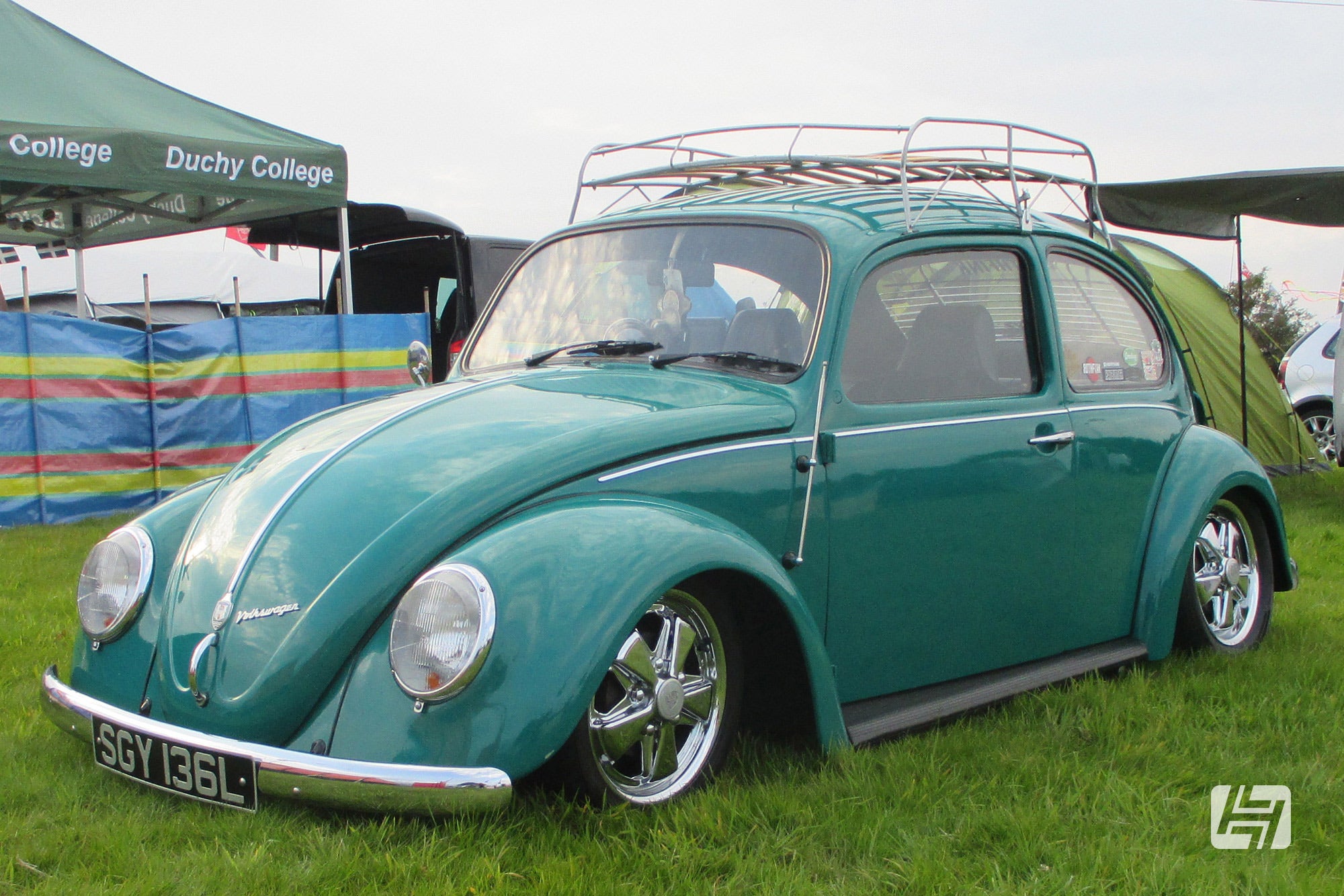 4. Smaller Rear Lights
At the back, if you have managed to salvage your existing pre-73 rear wings you'll just need to pick your preference of
Beetle tail lamps
. The most common option would be the
1200 style oval lamp
, available with a choice of amber and
all red lenses
.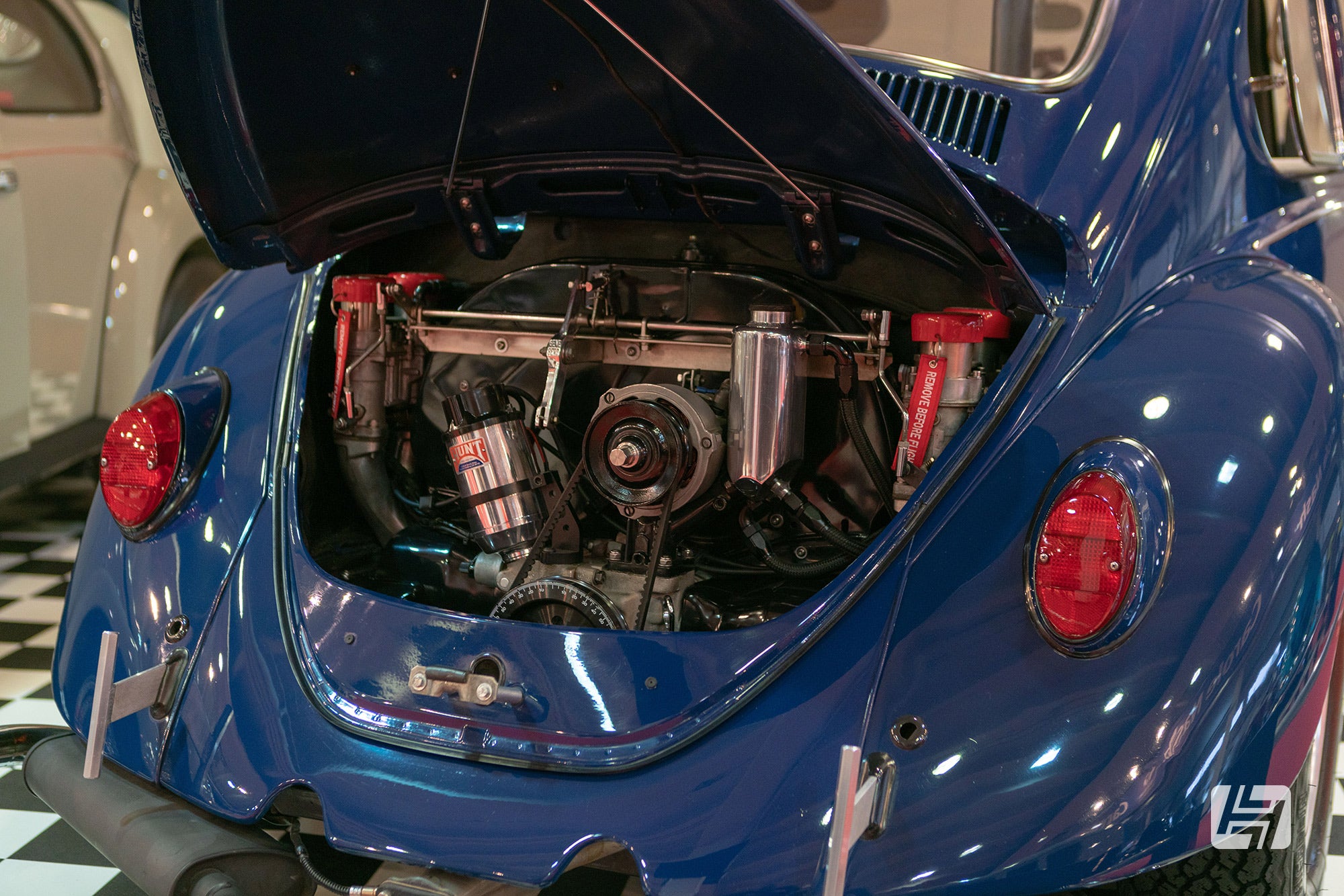 5. Long Decklid (and matching valance)
Sandwiched between your sexy new rear lamps will be a
deeper engine lid
, which needs to rest upon an
earlier spec rear valance
. Just as the front valance requires welding, so does the rear. Again, with fingers crossed that the rear corners and bumper mounts are solid, it shouldn't trouble your chosen torch-bearer too much. This also gives you the opportunity to fit a rear valance without tailpipe cut-outs, for a cleaner look should you fit a sports exhaust afterwards.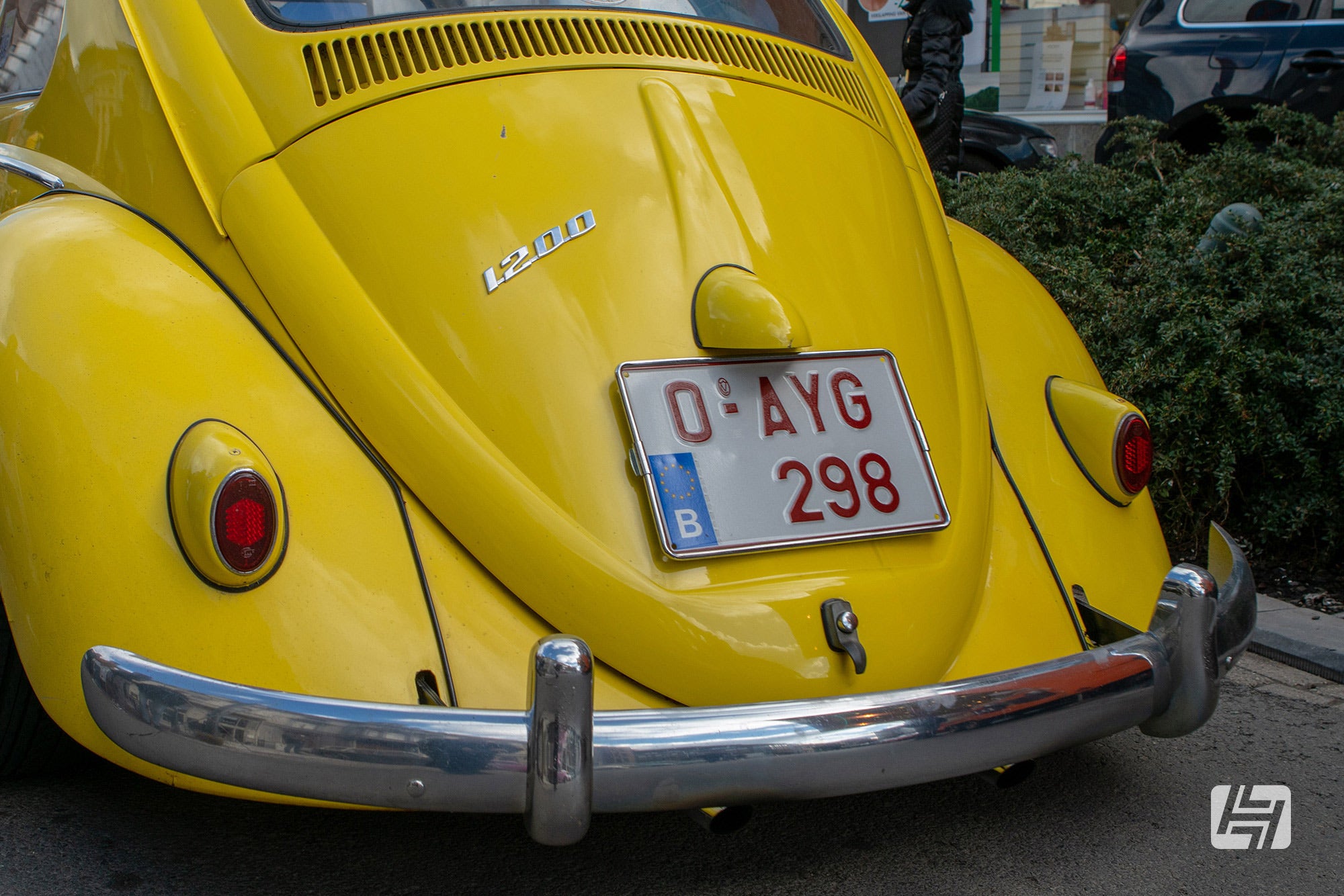 6. Blade Bumpers, T Bars or None...
All VW Beetle bumpers prior to 1968 were of the blade type. If you already have a pre-73 1200cc model then you are in luck, but that's not to say you can't mix things up by adding
bumper over-riders
, opting for
US Spec blade bumpers
, or going for something more minimal like fitting
T-bars
, or even going without.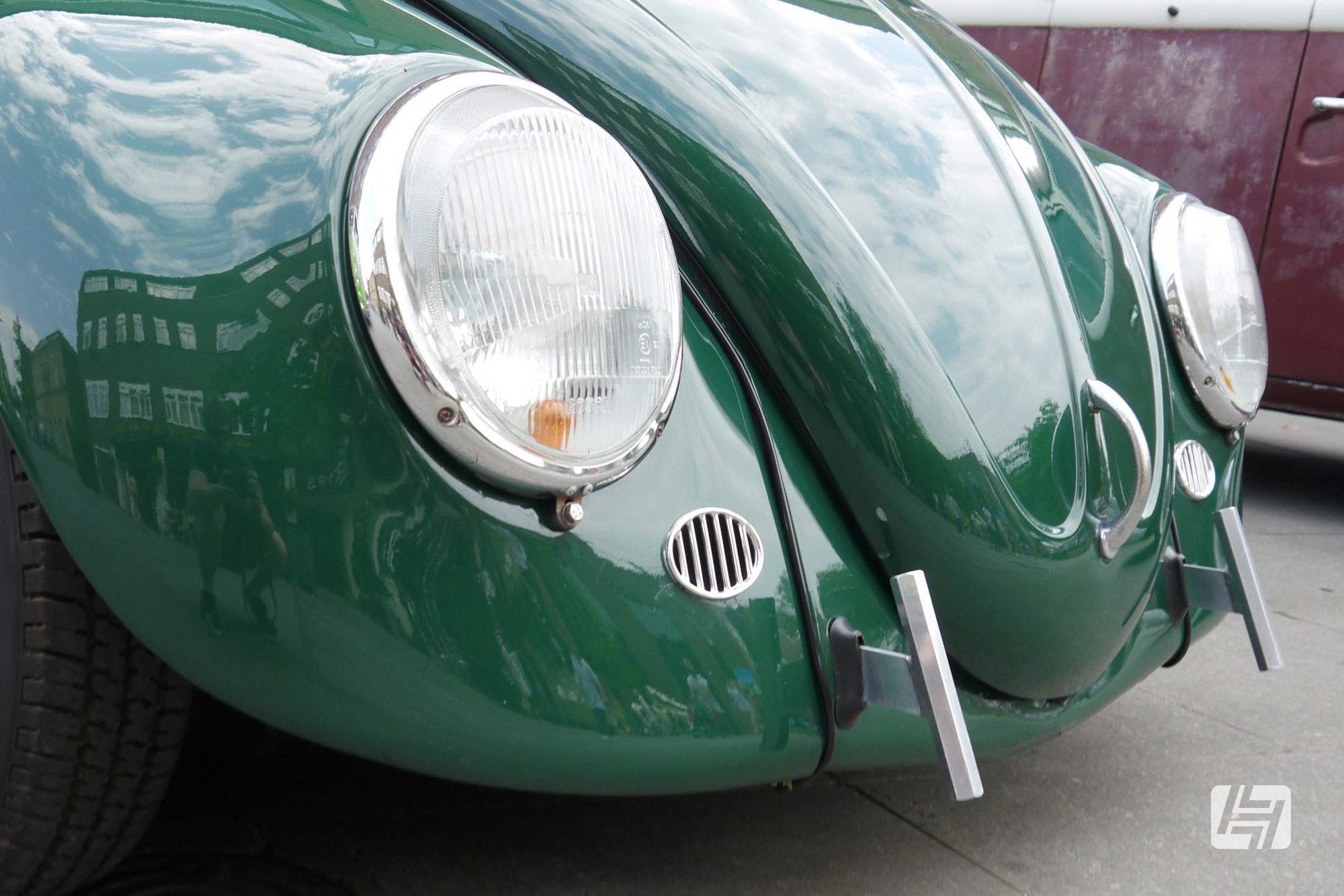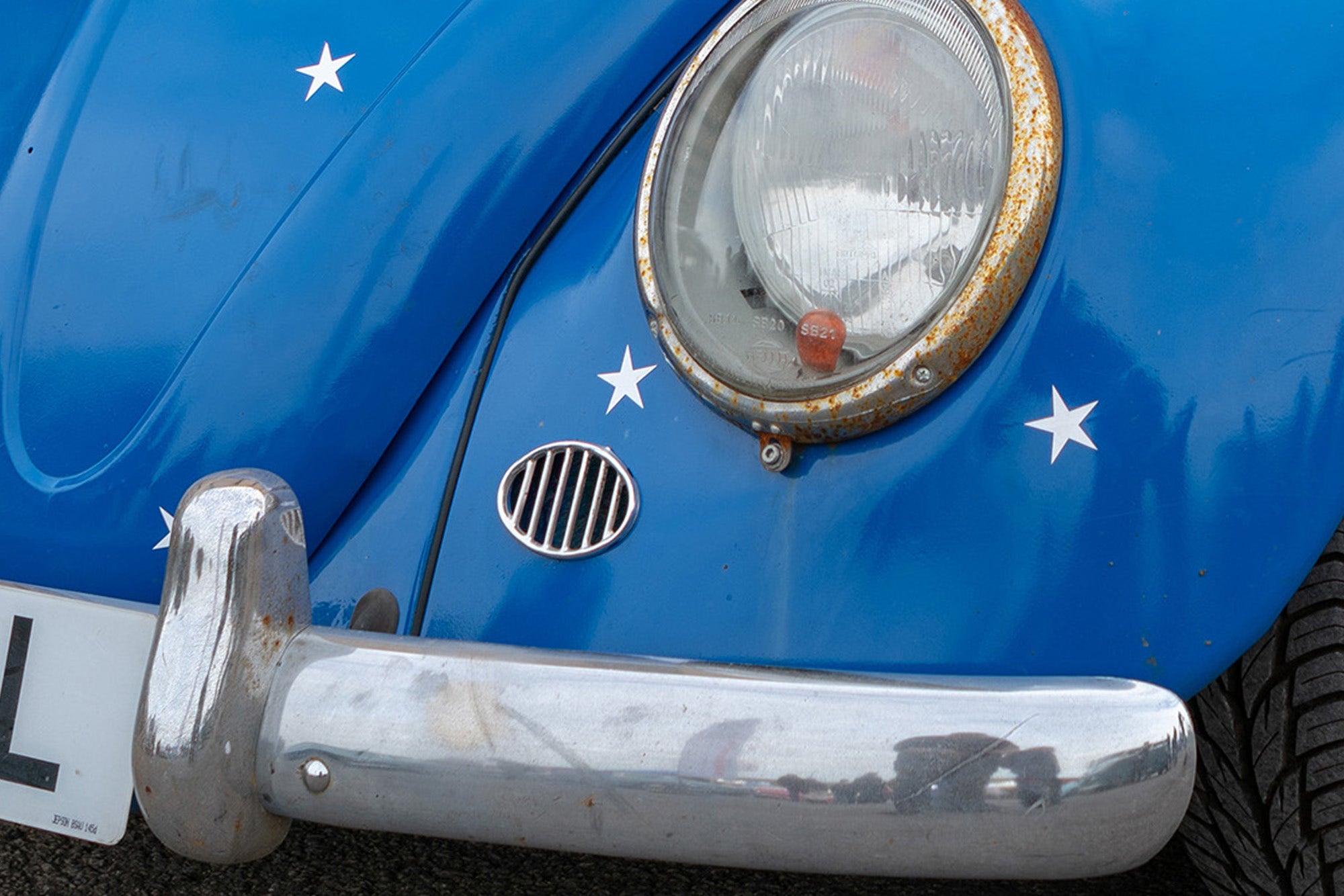 If you have a later 1300-1600cc model the easiest way to bolt-on blade bumpers is by using a set of '
conversion irons
'. These have the body mounts for your later vehicle, but the attachment at the other end for the earlier bumpers. The front bumper conversion irons will even tuck under the front wings where required, as there are no bumper iron slots on the sloping wings.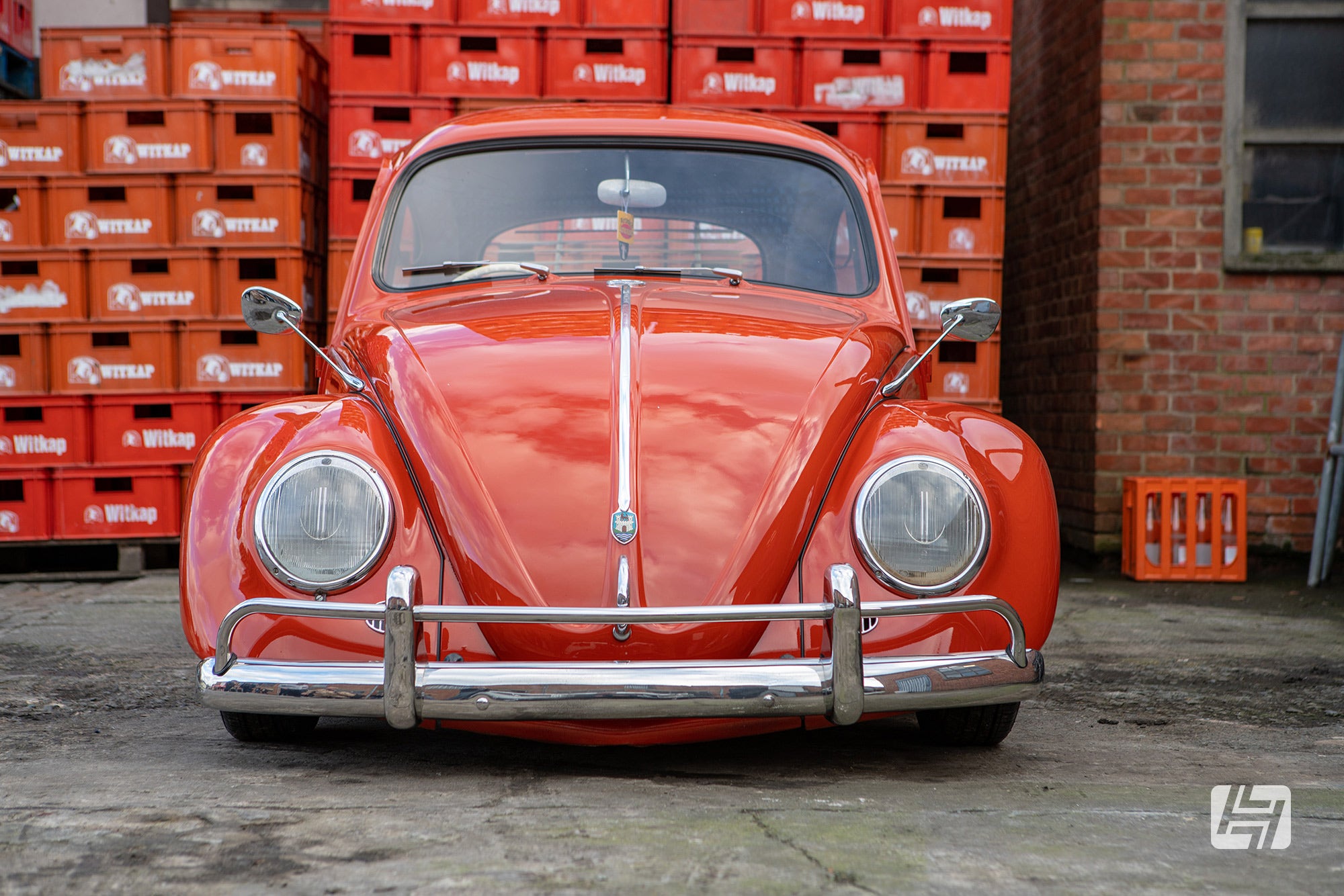 7.  Hinge Pin Mirrors
Depending on how far you want to take your transformation to the early look, you can do away with the door-mounted mirrors and fit a more tactile mirror that mounts on the hinge pin. You'll need to fit a
threaded hinge pin
to achieve this, and then just pick your favourite
Beetle wing mirror
. Alternatively, shop our range of custom door mirrors if that is more your style.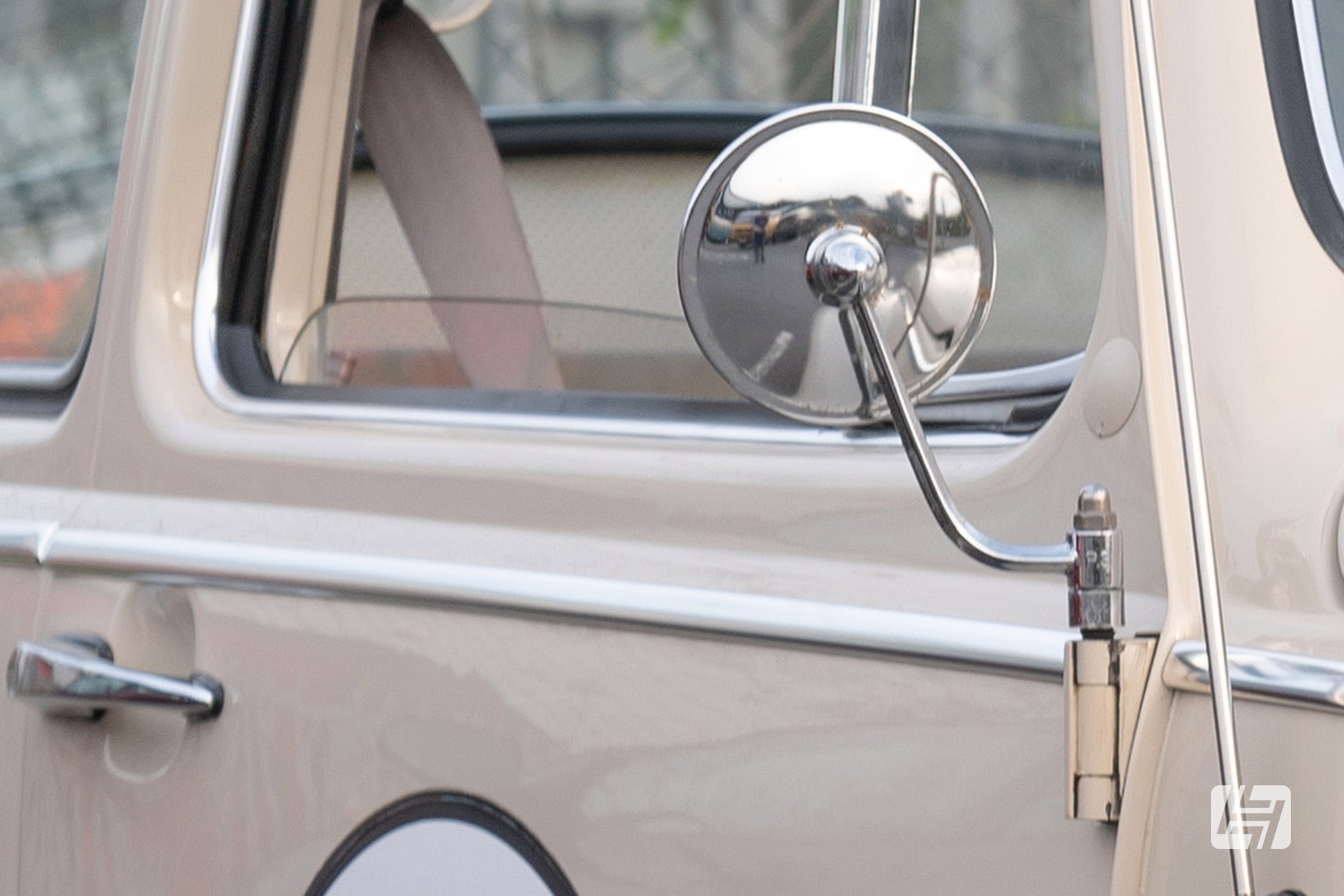 8. Thick Body Trim
Those keen to commit to the early look will swap out their thinner body trim for the wider version as found on earlier cars. This will require some careful drilling as the
thicker body trim
is held in place with a combination of
rubber bungs
and
metal trim clips
.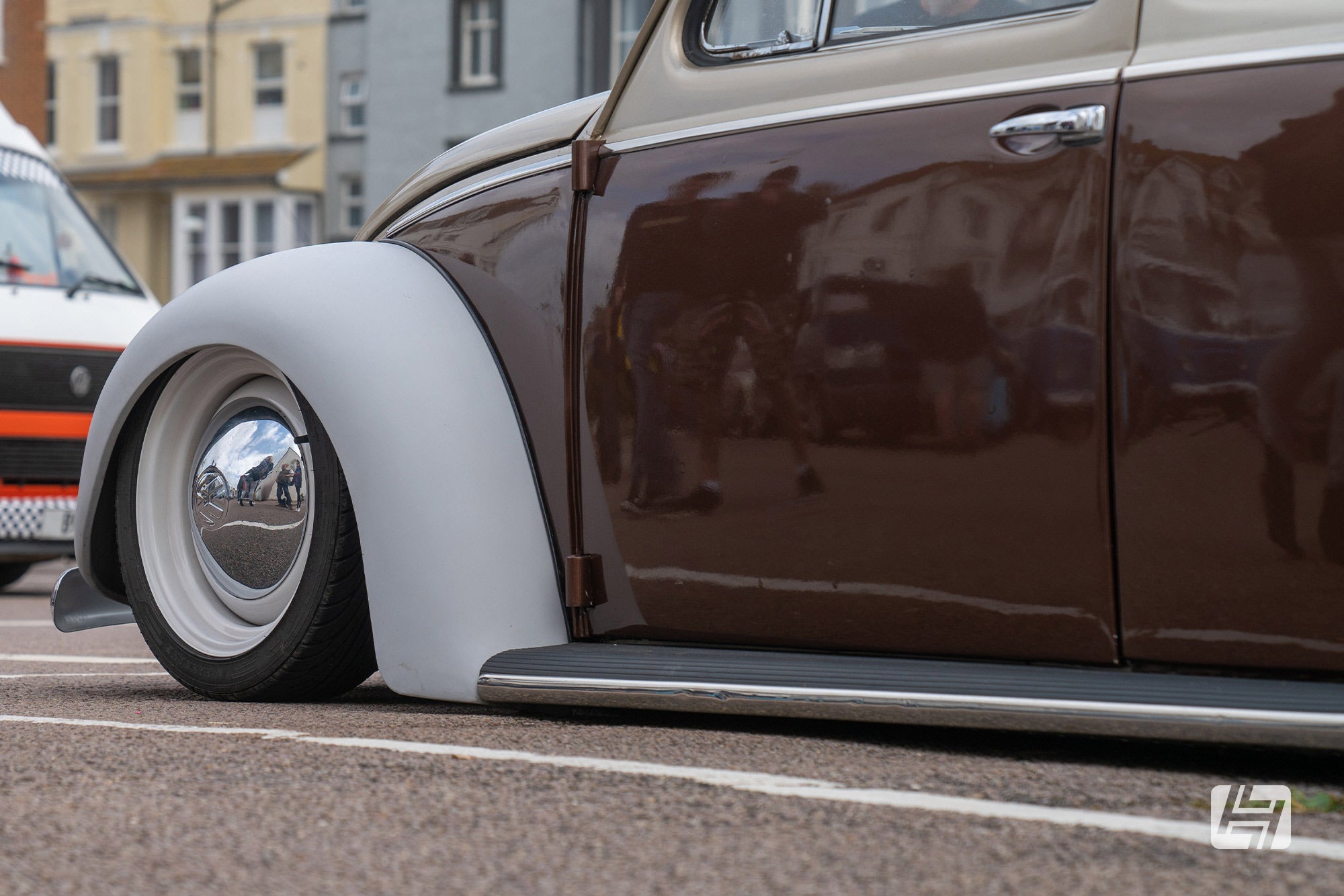 9. Domed Hub Caps
A quick tell-tale sign of a backdated Beetle is a 4 stud wheel, be it steel or an alloy wheel. If money or time is tight you can fit the
Baby Moon hubcaps
, which disguise the later steel wheels without the need for fettling.
Domed VW hubcaps
can be fitted, but are more likely to fall off, and don't sit completely flush as they would on a wide 5 steel wheel.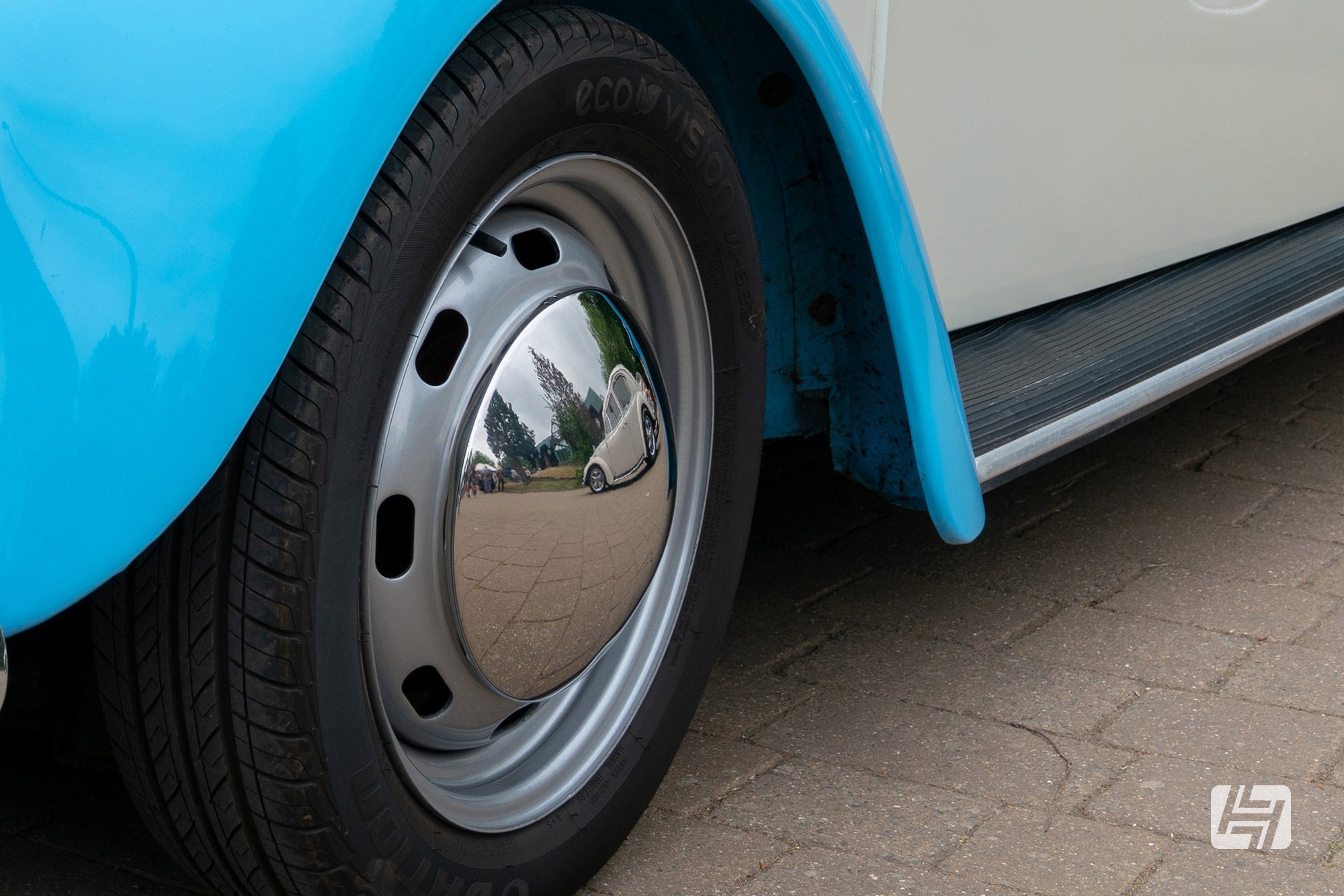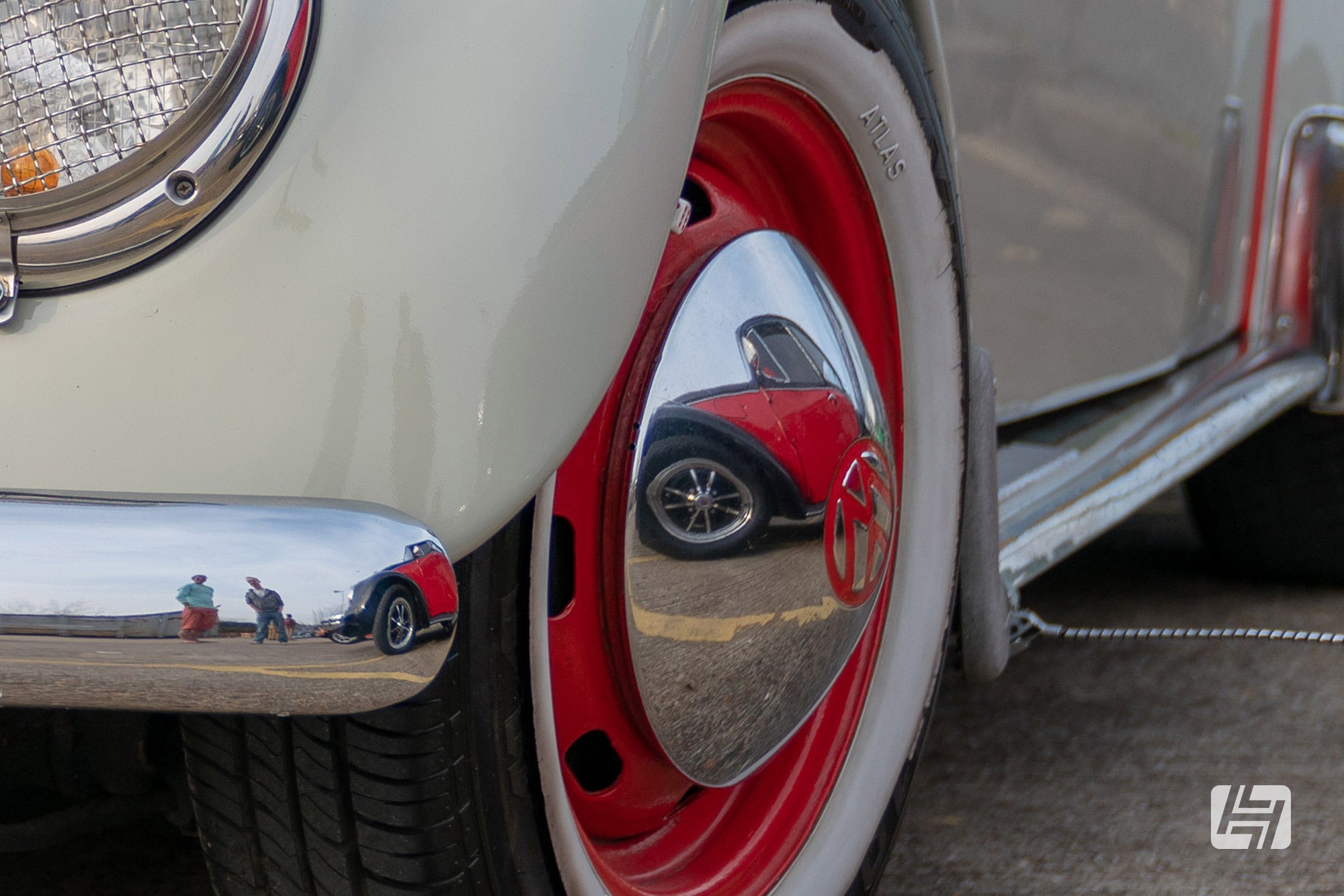 10. Wide Five Wheels
Regardless of whether you choose wide 5 alloys or steel wheel, going the full hog with your Beetle backdate will require swapping over to the 5/205 stud pattern. This can be done with
PCD Adapters
, redrilled drums, or a
disc brake conversion kit
. Depending on the route you take make sure you account for any increase in track width. Don't like the wide 5 options? Porsche pattern
SSP Fooks
,
SSP Cosmic
or
SSP Gasburners
are another avenue to explore.
Read our guide to what wheels will fit on my car here
.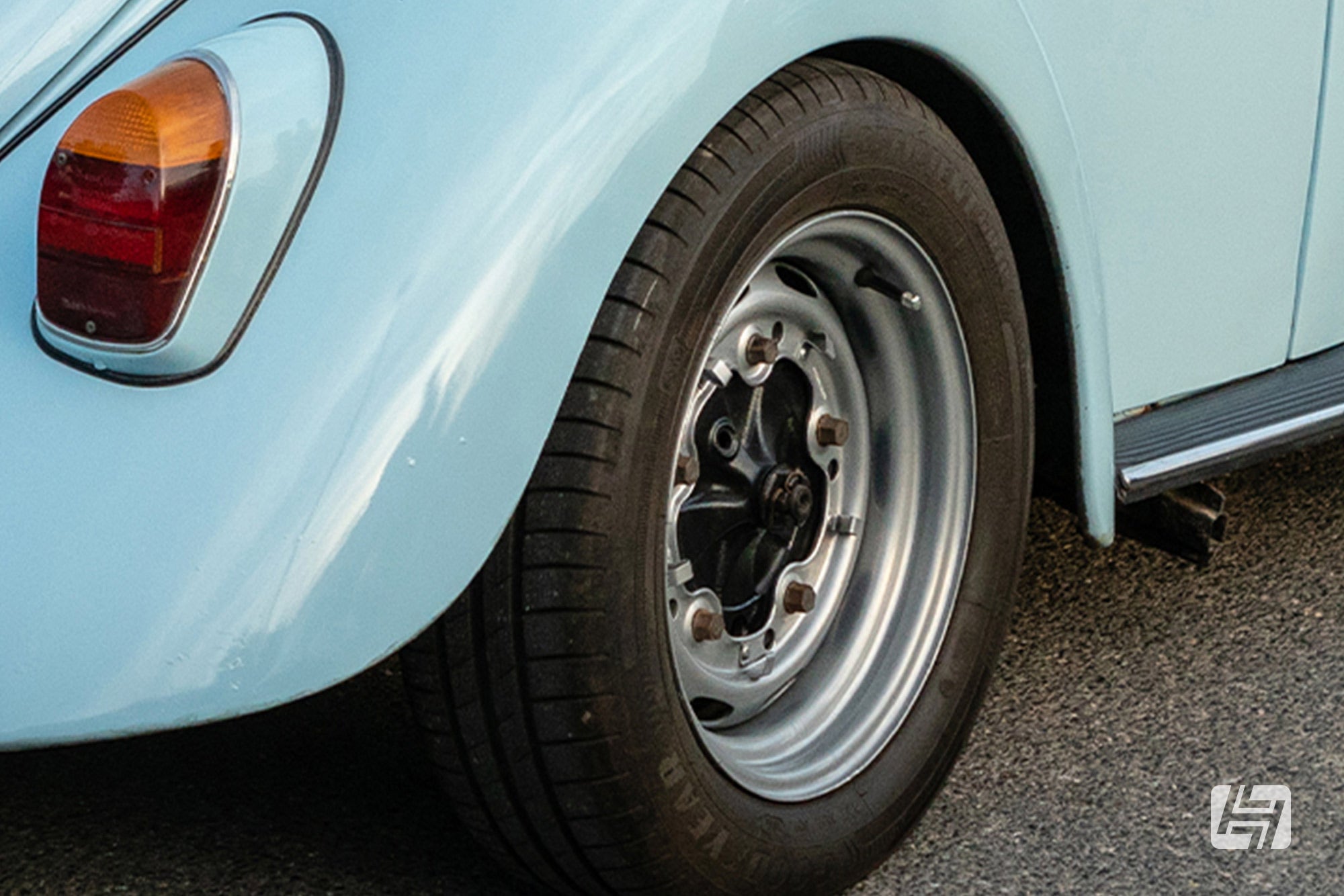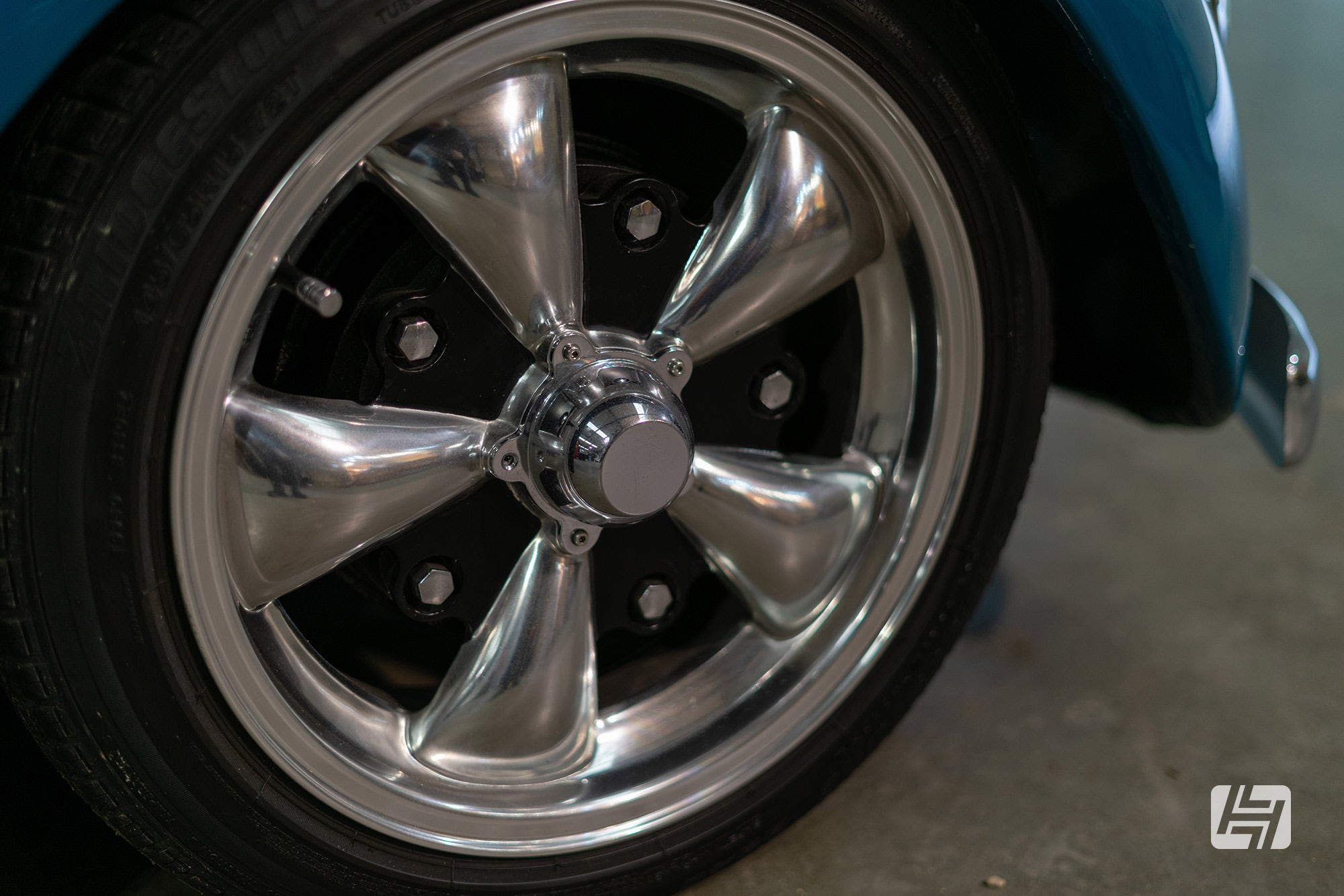 We hope you find this guide useful, and you are now full of inspiration for a backdated VW Beetle project. As we mentioned earlier - take a look at our
Beetle Buying guide
as that will point you in the right direction before handing over your hard earned cash. Best of luck! Andy