Right Front Door Handle with Keys
Right Front Door Handle with Keys
Right front door handle, supplied with x2 keys (random combination)
Product Information
Product Attributes

| | |
| --- | --- |
| Marque | Volkswagen |
| Weight (kg) | 0.635 |
| Brand | FORST |
| Quality | Good Quality |
| Front or Rear | Front |
| Left or Right | Right |
| Unit of sale | Each |
Fits Vehicles
Product Vehicle Years

| | |
| --- | --- |
| T4 | 1991 - 2003 |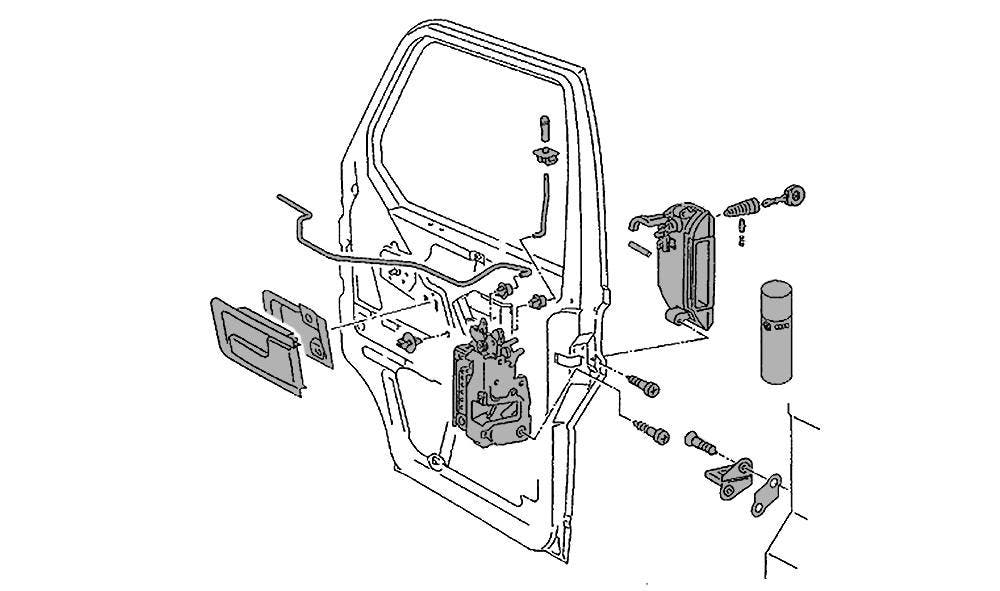 Does this handle include the lever at the end of the key barrel that operates the lock mechanism (not clear on photo)?
Question by: George Booth on 14 Jul 2021, 10:11
yes this comes with the lever fitted to the end of the barrel
Answer by: Max Ayling on 16 Jul 2021, 14:57
Can you remove the key barrel from the handle to replace with your own.
Question by: BRIAN SMITH on 29 Nov 2020, 15:13
Hi Brian
Thanks for your enquiry
Whilst we haven't swapped barrels over ourselves, we believe it is possible to swap them.
They do look very similar in design.
Answer by: Max Ayling on 1 Dec 2020, 09:28
You May Also Need