VW Scirocco Body Repair Panels & Chassis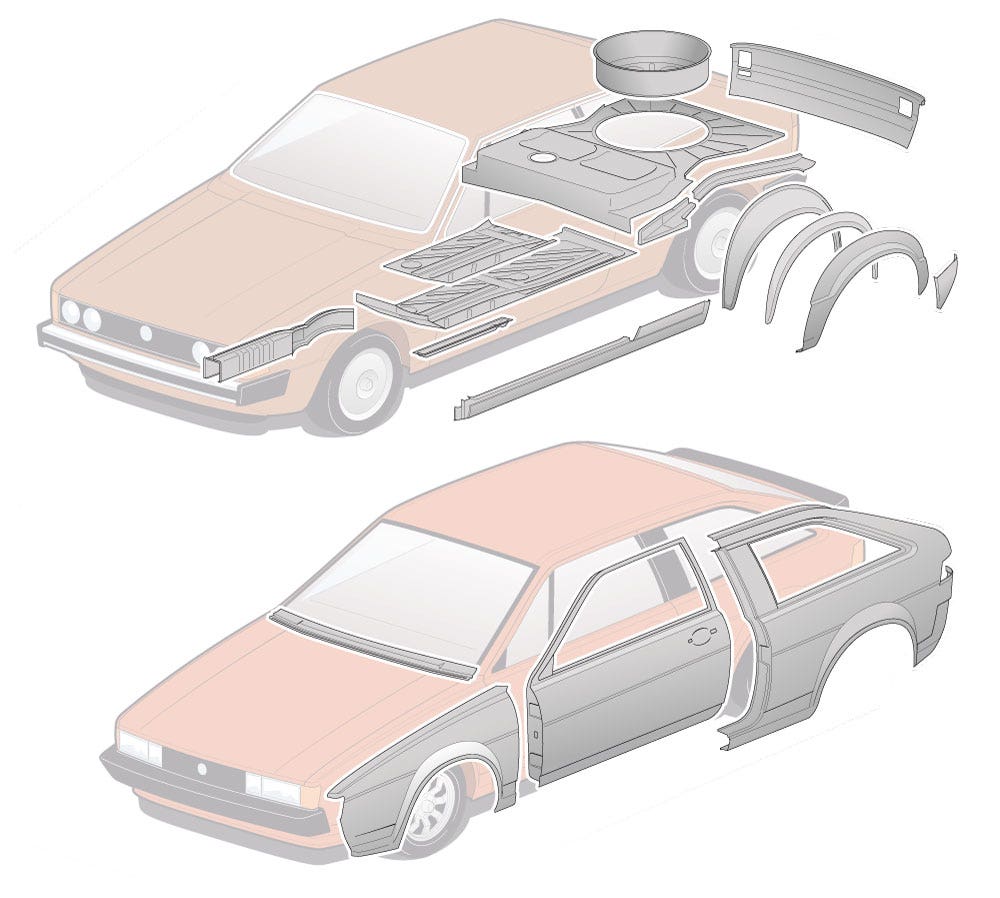 VW Scirocco body panels & repair sections
Our top quality body panels cater for both repairs and full restorations. We supply full reproduction panels; bonnets & rear hatches, front wings and rear quarter panels, doors and door repair panels, floorpans and repair sections, crossmembers & chassis legs, valances, sills and bumper mounts, all in the highest available spec.
VW Scirocco Body Panels
Heritage Parts Centre can supply the UK's widest selection of VW Scirocco body panels, including bonnets, wings, repair sections, front panels, rear panels, fuel filler repair panels, arch repair panels, floorpans, door skins, rear corners and inner wings.
Volkswagen Scirocco Body Panels Categories