Land Rover Discovery Sport 2014-on parts, spares and accessories
If you're looking for a part for your Land Rover Discovery Sport, make Heritage Parts Centre your first stop; we stock a large number of parts, spares and accessories for your Discovery Sport. We're trusted by customers up and down the UK thanks to our wide range of parts, and our knowledgeable, helpful service. To get started, choose from the options below.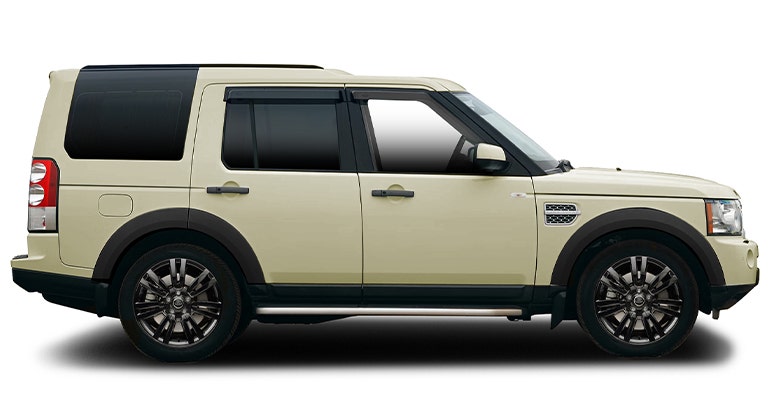 Land Rover Discovery Sport
When compact crossover SUVs became popular, Land Rover was at the front of the pack with its best-of-both worlds offering - the Land Rover Discovery Sport. First released in 2014 as a replacement for the Freelander 2, it's still going strong today, favoured by families who love it for its spaciousness, on-board tech, and, of course, its good looks. The Discovery Sport pays homage to its roots with a 7-seater version for those who want the space and the style, and since 2017 the Discovery Sport it has been Land Rover's best-selling model.
You'll find Discovery Sports on the market with a couple of different engine types: the 2.2-litre diesel it was released with, and the 2.0-litre Ingenium diesel engine it upgraded to in the years that followed. You can find both of these engine types fitted with either a six-speed manual transmission, or a nine-speed automatic gearbox. Trim levels also vary across the range, and more high-end models include features such as a panoramic roof.
Find Land Rover Discovery Sport parts and accessories
If you're in the market for Land Rover Discovery Sport parts, spares and/or accessories, we can help here at Heritage Parts Centre. We're proud stockists of Land Rover Approved parts, which means you can get what your Land Rover Discovery Sport needs from a team you can trust. Simply choose from the categories above to find what you require.
VW BEETLE FAQs
Are VW Beetle parts expensive?
One of the most frequently asked questions for classic car enthusiasts considering a VW Beetle project, is how much are VW Beetle parts? The good news is, as a well-established classic Volkswagen specialist selling VW Beetle parts, we are perfectly placed to offer an answer.
The VW Beetle was produced in huge numbers between 1938 and 1979 in Germany and continued to be manufactured in Mexico until 2003, and this means parts are in plentiful supply. With quantity generally comes a favourable price, and so to help your project buying decision you'll be pleased to hear VW Beetle parts are relatively cheap.