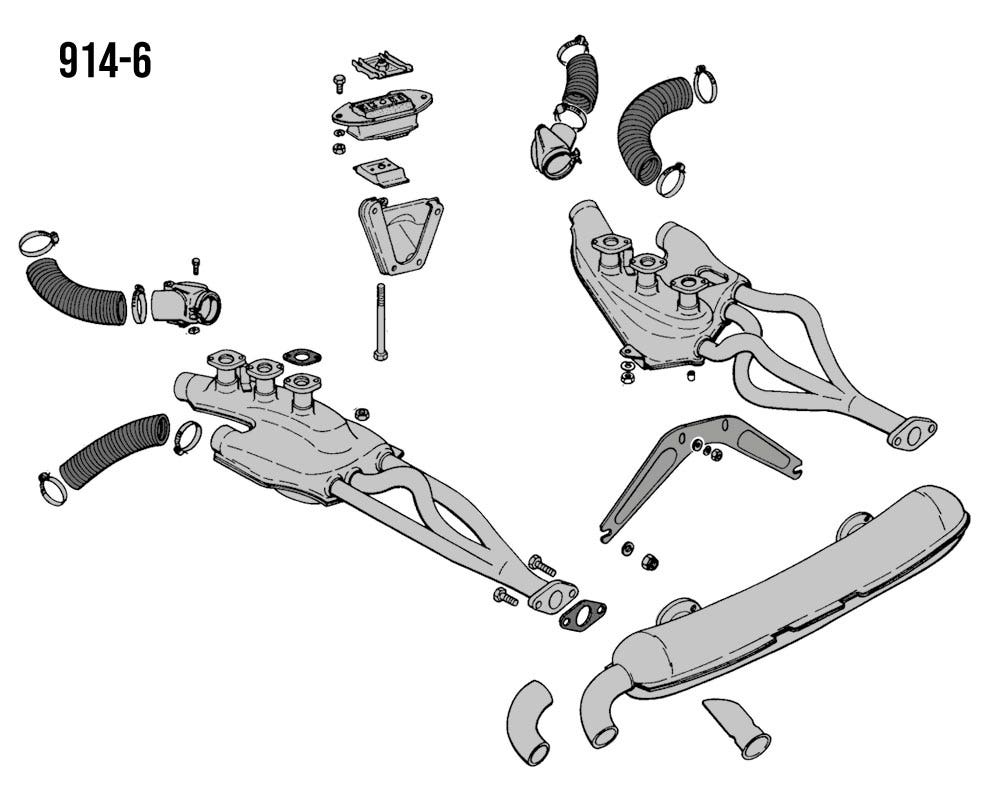 Porsche 914 Exhaust Parts
Heritage Parts Centre have a selection of exhaust parts to fit your classic Porsche 914.
Heritage Parts Centre is the one stop shop for Parts and Accessories for Porsche 914 models. If you're shopping for 914 parts, we're adding to our ever expanding range of Classic Porsche Accessories and Spares.