VW Transporter T5 Parts & Accessories
Shop from our huge range of VW Transporter T5 parts, spares and accessories. Choose the category below and filter down to the part, brand or quality you need. Try our Heritage kits, handy project bundles for everything you need in one box. Don't forget to check the new products for your vehicle and there are always 100's of parts in our sale section.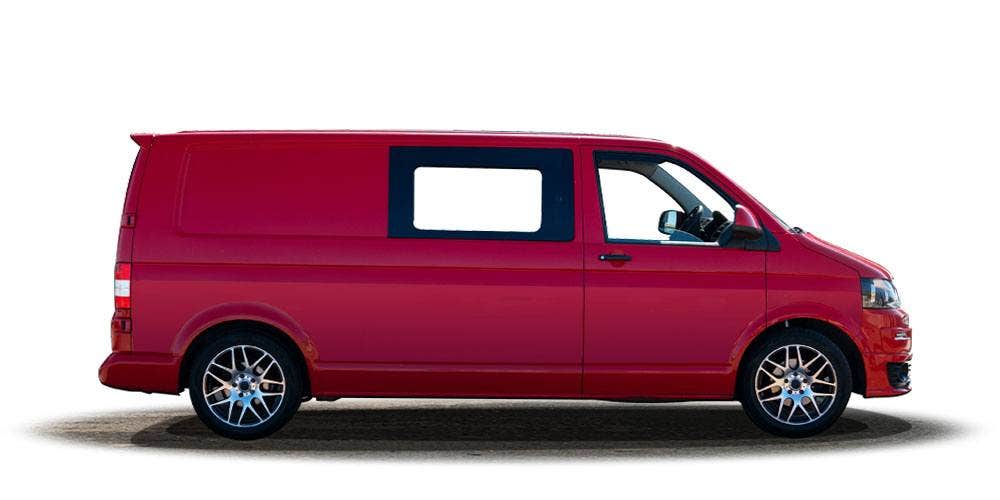 VW T5 TRANSPORTER ACCESSORIES AND STYLING PARTS
We stock a wide range of VW T5 accessories, styling parts, and T5 body modifications all available to order online and available for fast UK delivery.
We offer a range of Volkswagen T5 bumpers, T5 Transporter side skirts, and performance VW T5 spoilers all available to buy online with fast worldwide shipping! So whether you are looking for some T5 accessories to upgrade your van, doing your own repairs, or restoring an older T5 we have everything you need to get the job done.
VW Transporter Body and Trim Parts
VW T5 Body Parts and Fittings
Our huge range of top quality T5 accessories and body parts cater for both repairs and restorations. We supply door locks, latches, glass and seals, body fittings, mirrors, bumpers and grilles, and T5 Transporter repair sections in the highest available specs. If you're looking for sheet metal repair panels, then please visit the 'panels' section.
VW T5 FAQ's
Are VW T5 reliable?
We would class the VW T5 as a modern vehicle, and as with most modern vehicles, you should be able to jump in them and drive to where you want to go.
However, that is not to say there aren't issues with particular models that may catch you out, or potentially cost you should things go wrong. It all comes down to the example you choose to buy.
The big debate between owners is which engine is best, and this typically falls between the 1.9 TDI and the 2.5 TDI. There was a 2.0 petrol option too, but this is generally overlooked by enthusiasts. The 1.9TDI is perhaps slightly less prone to mechanical troubles, but slower on the hills and lacking a 6th gear, so fuel economy, when driven sensibly is very similar. The 2.5 performs well in standard guise and once tuned will go very well indeed, but it will also drink fuel very well too!
It is possible to tune the 1.9TDI and get some reasonable power figures, but just remember, the more you mess with something the more chance there is of it breaking – especially if your mileage reading is in the hundreds of thousands.
Both the 1.9 and the 2.5 are fitted with Dual Mass flywheels, and given the age of these vehicles now, these will have at least been changed once, or require replacement soon. Should you need a new one fitting, then your mechanic will be removing the engine to complete the job, so expect an invoice to reflect that additional labour time.
Whilst modern vehicles are full of electrics for our comfort and enjoyment, these systems also present plenty of opportunity for failure. Dashboard warning lights could alert you to issues with the EGR valves, coil packs or a multitude of sensors, so do take them seriously!
Are VW T5s expensive to maintain?
When things go wrong on a VW T5, they can get expensive quickly, which is why shopping around and choosing which vehicle you want to buy in the first place is imperative.
Whilst bigger things like the exhaust or a clutch are easy to diagnose, it is the electrical gremlins or intermittent running problems that could catch your bank account unawares. Repeat trips to the workshop for the same issue can result in trial-and-error replacement of parts to try and solve the issues, and whilst your mechanic might get lucky, they are playing the game with your money, and you will be picking up the bill, whether they fix it or not.
How can you avoid that? As we say all the time, choose your vehicle wisely. Buy a vehicle with a strong service history and in a good presentable condition rather than the one with low miles but little in the way of documentation.
Are VW T5 parts expensive?
There are so many things you can buy for a VW T5, depending on what you want to use the vehicle for, so yes, owning a VW T5 can get expensive fast… But they are more than just a car, they are a hobby, a lifestyle, a holiday or a tool for your business too.
Converting a VW T5 into a camper can also be quite costly, however if you have the skills and time to do the hard work yourself a DIY panel van conversion will save you thousands over an off the shelf version from a specialist. The good news is we can help with sliding windows and parts like that to make it more dream home from home, rather than just a delivery van with a mattress in the back.
When it comes to general servicing costs the VW T5 is comparable to a VW Golf or any other VW Group vehicle. It is worth noting the 2.5 diesel is a little more complicated to work on, which might make your labour cost slightly higher, even if the parts are the same in price.
It is worth noting that T5 ownership goes hand in hand with the need to be familiar with VW PR codes. These are the option codes that the VW factory used when building each vehicle, and there are plenty of changes, not just between years, but between trim levels and engine sizes too. We do our best to explain it all in this blog.
What's the difference between a VW T5 and T5.1?
Below the surface the VW T5 and the T5.1 is the same vehicle, save for a few extra niceties inside. The main difference is aesthetics, and what the van looks like from the front.
The T5.1 featured a smoother, more streamlined front end with different headlamps, front grille, bonnet, and bumper. Elsewhere the large commercial mirrors became smaller and more car like, and the rear end had some newer tail lights and updated bumper installed too.
If you like this look it is well within the realms of the DIY mechanic to upgrade the front of a T5, and this is typically referred to as the T5.1 facelift conversion. Read our blog about how to do it, and all the parts you may need here.
Do VW T5s rust?
VW did their best to try and protect the T5 bodyshell from rust by galvanizing it at the factory. Whilst this was covered by a 12-year warranty at the time, the tin worm is starting to show up around the edges, and on the bolt on panels like the tailgate and the doors.
How much rust your VW T5 may be hiding is once again down to how the vehicle has been maintained in the past. If it has been kept clean on top, but also importantly underneath and stored under cover, the extent of the issue is probably pretty minimal.
If, however the inner wheel arches are clogged with debris and the paint is chipped and the vehicle has been left to sit dirty for years at a time, you could be in for a few nasty surprises.
It is unlikely that you'll discover something comparable to the corrosion you would find on an aircooled classic, such as the Splitscreen or the Bay, but even still should you need it, we stock a full range of T5 repair panels to help make things solid again.