Welcome to Heritage Parts Center. The specialist Volkswagen and Porsche car parts supplier that is run by enthusiasts for enthusiasts.
Established in 1986, we have a team of over 80, many who have worked with us for more than ten years and live and breathe the car enthusiast lifestyle.
When it comes to selling and producing our parts the benchmark is very clear: Would we be happy using and fitting these parts ourselves, to our cars? Spending our spare time maintaining, modifying and restoring VW and Porsche vehicles we understand what is required of a part with regards to quality and aesthetics, and we use this knowledge to ensure we provide our customers with the very best parts available to help with their projects.
Located on the South Coast of England, we are perfectly placed to offer parts for VW and Porsche vehicles from manufacturers in the UK, Europe and Asia as well as supplying components from select sources in USA and South American too. With a huge range covering air and watercooled VW as well as Porsche vehicle parts too, we are a one stop shop for your specialist parts requirements. We have a network of trusted shipping partners that help us deliver our services to enthusiasts all around the world. We send our products fast and fully insured to our customers, with them often arriving quicker than 'coast to coast' internal shipments.
Follow the Heritage Parts Centre story on social media @driveheritage / #driveheritage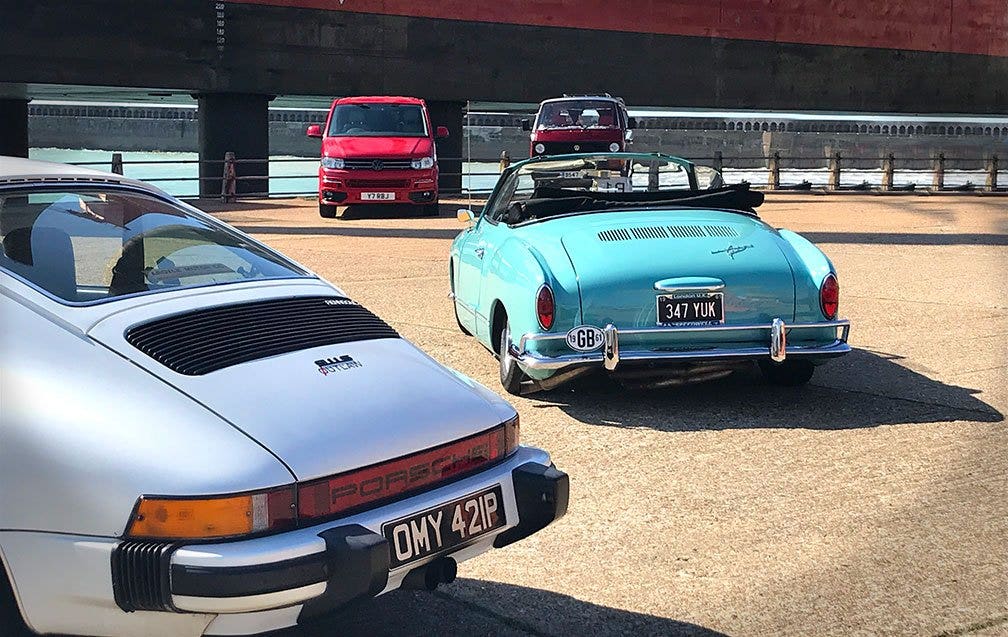 Welcome to Heritage Parts Centre
Specialist VW and Porsche car parts supplier, delivering quality parts and service to enthusiasts worldwide. Run by an expert team of enthusiasts for over 35 years, we are dedicated to supplying the parts you need for the cars and campers you love.
From the very start of our business, the products we have stocked and sold have been led by our customers, who we are proud to say, are our friends. It began with obsolete genuine VW parts for Karmann Ghia, then grew to VW Beetle parts and later restoration and mechanical components for Campervans.
Watercooled VW parts, specifically T25, T4 and Mk1 and Mk2 Golf parts were added to our range around 2008 securing our position as one of the largest independent classic Volkswagen parts suppliers on the planet.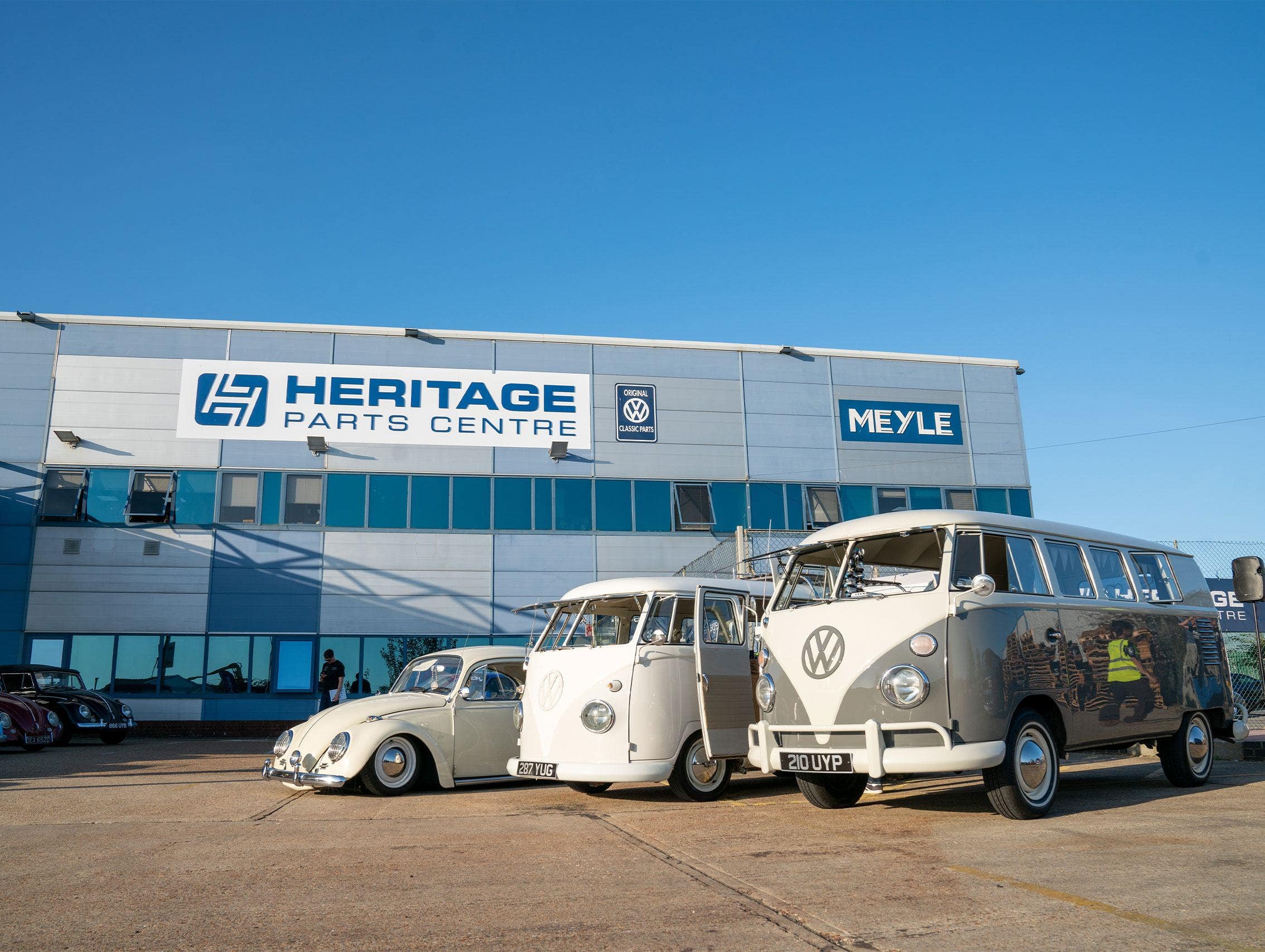 Today we list over 25,000 parts for more than 30 different Volkswagen models and at least 15 different classic and modern Porsche models.
Coming at our business from the perspective of an enthusiast has served us well. We choose to sell parts that we would use ourselves, and customers value our detail and honesty when it comes to the descriptions and product photographs we provide.
Manufacturing is one of the ways we are able to channel the expertise and enthusiasm of our team. We know what breaks, we know what parts aren't good enough and we take this knowledge and link it into our network of established international production partners in order to bring exciting and useful products to the market. From small specialist suppliers who only produce one or two parts, through to OE Quality manufacturers like MEYLE who supply a vast range of products for every vehicle in our catalogue.
When you do something well, word travels, and in the last year, we have shipped parts to enthusiasts in 134 different countries. We regularly ship parts to customers in Australia quicker than a native supplier can deliver them internally, coast to coast.
The future for Heritage Parts Centre is bright... We are committed to making our service even more accessible to our friends all over the world. Regardless of the numerous languages spoken by members of our team, we are always fluent in specialist car parts for VW and Porsche vehicles.
Become part of our story on social media @driveheritage / #driveheritage
Our Heritage
The people we love, the things we own, the places we live and the vehicles we drive...They all have it.
We're talking about Heritage, and it's no coincidence that our company name is so entwined with what has been before. It has shaped what we produce and is so influential with what we will become in the future.
Just like the genetic similarities you share with siblings, parents and ancestors; Heritage is all about where the story starts. That story might begin with purchasing your first car, or simply ordering your first part with Heritage.
Our fascination to drive older vehicles, to add personality to our family camper vans, to engage with others who are equally as enthused with the scene we love all stems from past experience.
We draw upon past experience every day to bring an up to date Heritage Parts Centre offering. True to the roots of the company founded back in 1986, but dynamic and evolving with modern technology and awareness of a far wider customer base than anyone could ever have imagined.
We are more than just parts specialists, enthusiasts, box packers or sales people.
We are a company that has respectfully evolved, but never forgotten where we came from. If Heritage is important to you, you are important to us.

---