Most of us will suffer a slump in enthusiasm somewhere along our project car journey. Whether the rust is too bad, the paint prep is taking too long or a wiring problem means it just won't start, how do you keep motivated and not just give up all together? We put the question to numerous friends across the VW and Porsche community and hopefully their words of wisdom will help carry your project over the finish line and out onto the open road.
1. Keeping Motivational Images
Leigh from Combe Valley Campers gave us a few great tips. His first is to keep a drawing or a picture of the finished concept or vehicle close by. That might be a mood board for your new interior or a screenshot from Insta, or even a glossy workshop calendar. Keeping one eye on the prize is a great way to stay focused.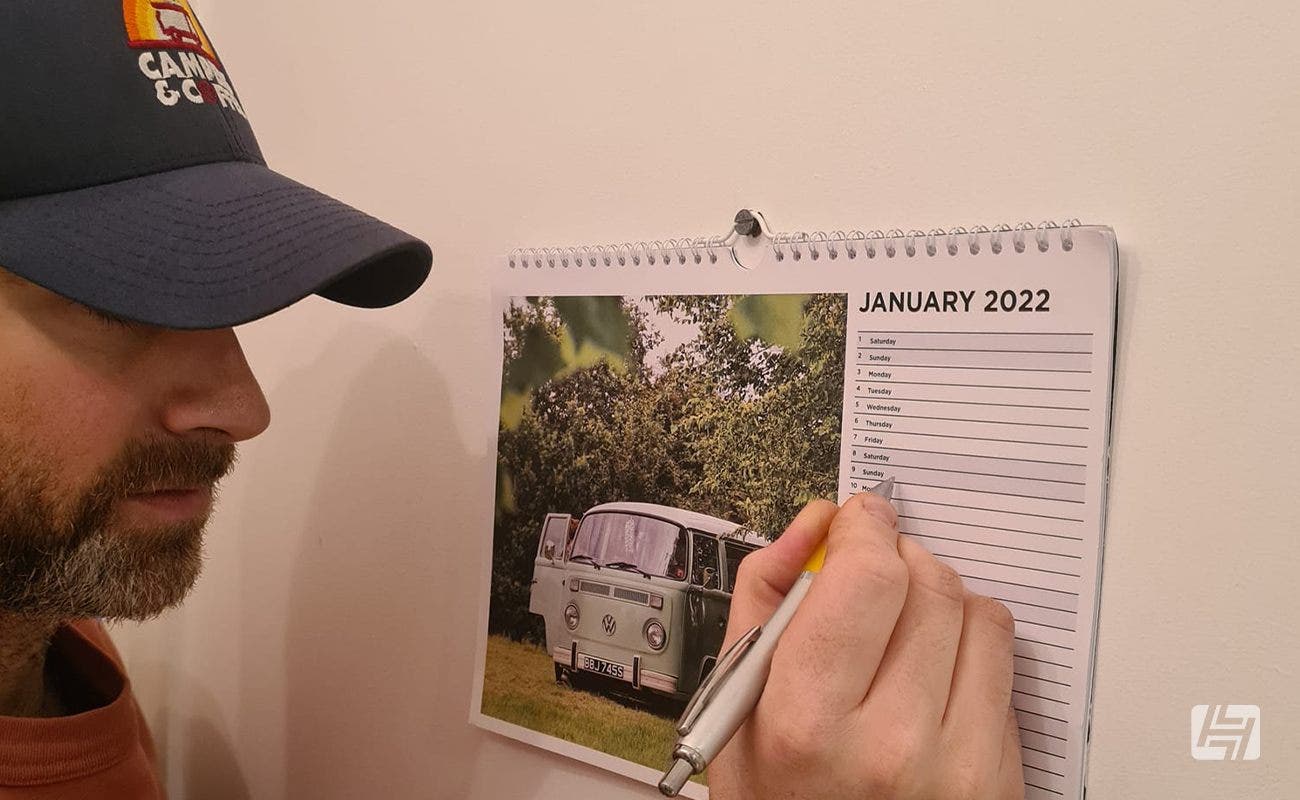 2. Set A Fixed Deadline
Mark at Type 2 Detectives kindly offered this story... "My van had sat in the garage for about 4 years untouched, but after committing to taking my daughter and her mates to their prom, I had to get it done. Within 6 months (with much help from the Type 2 Detectives team) it was finished and we made it to the prom on time." We might not all have a full workshop and a bunch of Split-savvy mechanics at our disposal, but a sensible deadline should help to steady your attention on the days things don't go according to plan.
Jamie Orr is no stranger to a deadline, having committed to driving across continents on multiple occasions in vehicles that were either in junkyards or in boxes just days before. He echoed Mark's sentiments with this contribution. "A deadline, whether it's a joy sparking, good times are coming, it'll be great to make it, or a heart rate increasing, soul-crushing, fear enduring failure is not an option version. Set your goals, and somehow make that deadline!"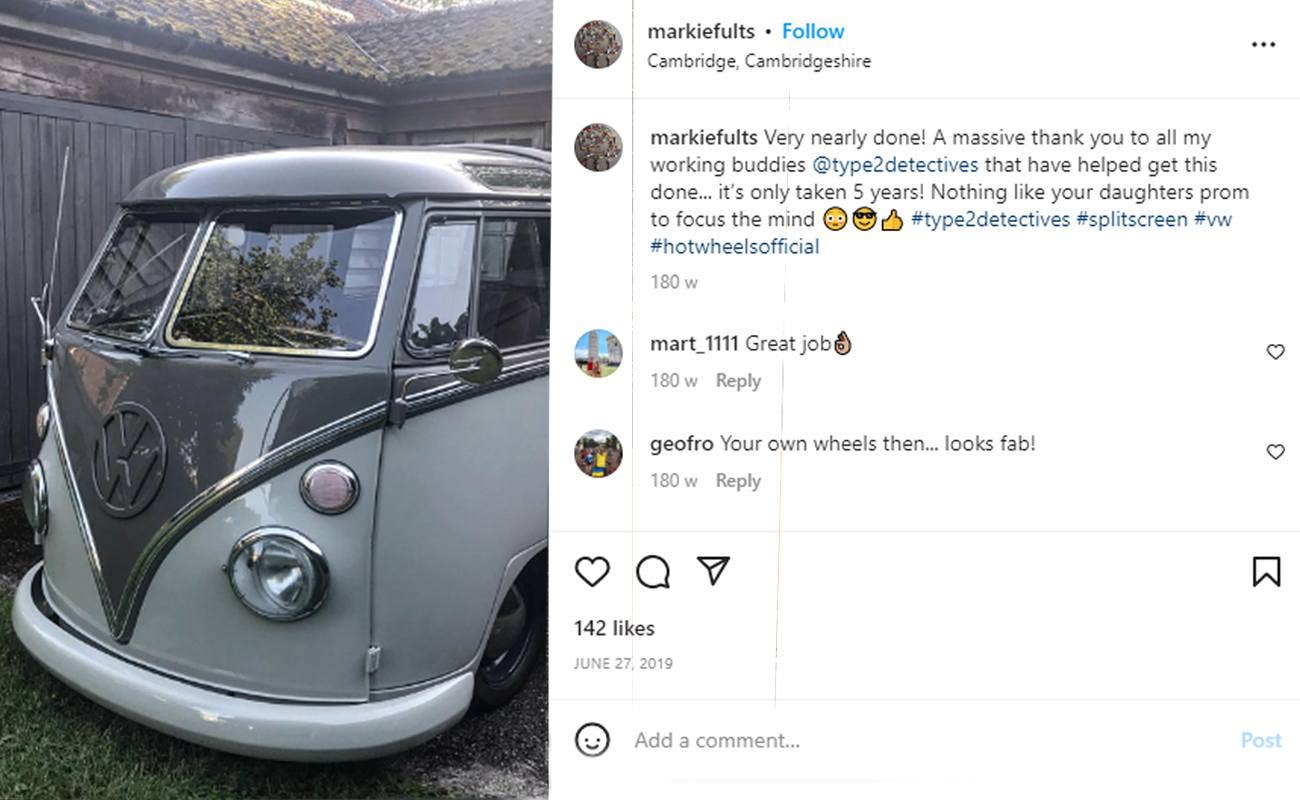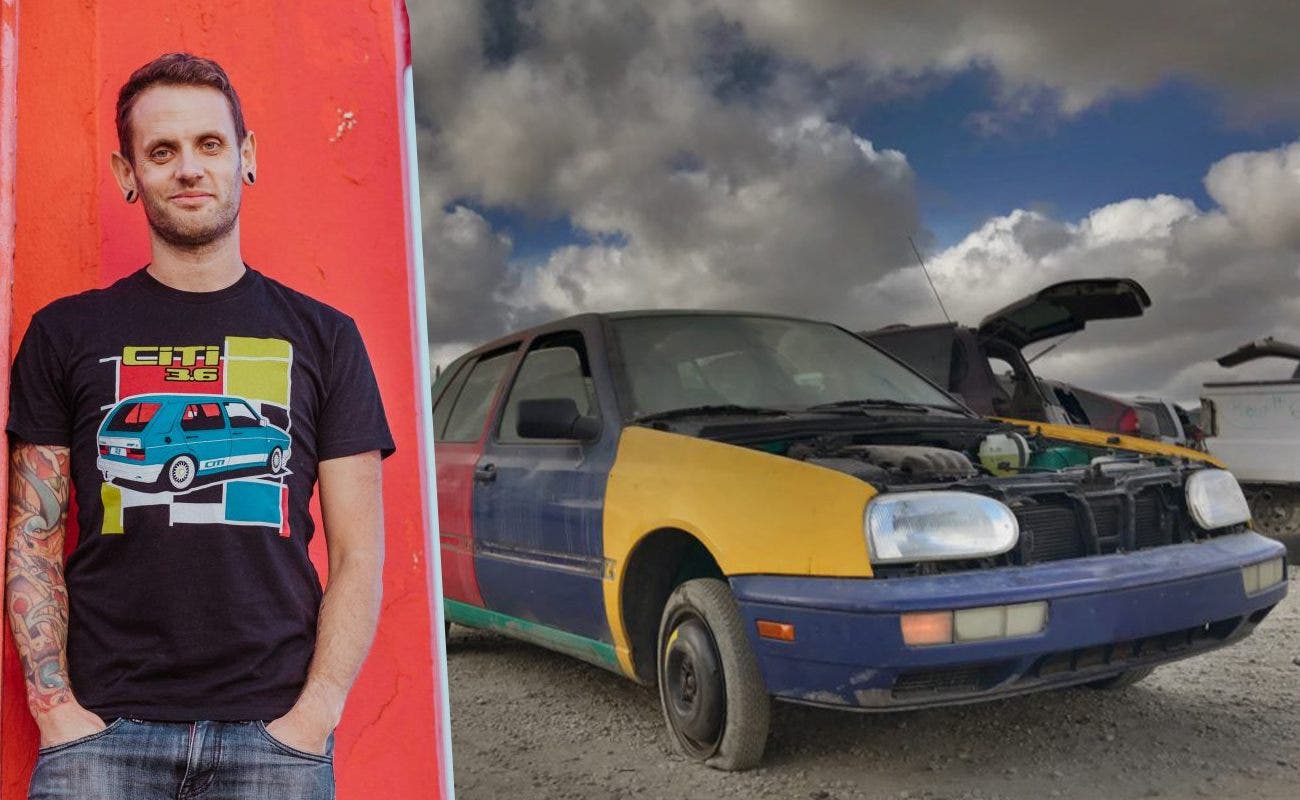 3. Write A List
Whether it's written in the dust on the windshield or scribbled on a bit of cardboard box from your latest Heritage delivery, documenting a to-do list of jobs and ticking them off as you go is a well-practiced method for staying motivated. This is a method that a number of our contributors suggested. The more detail the better, itemizing what parts are needed, the supplier, and if you need additional help from a specialist. Sure enough, as the tasks get ticked off, so you feel more satisfied and ever closer to getting behind the wheel for real.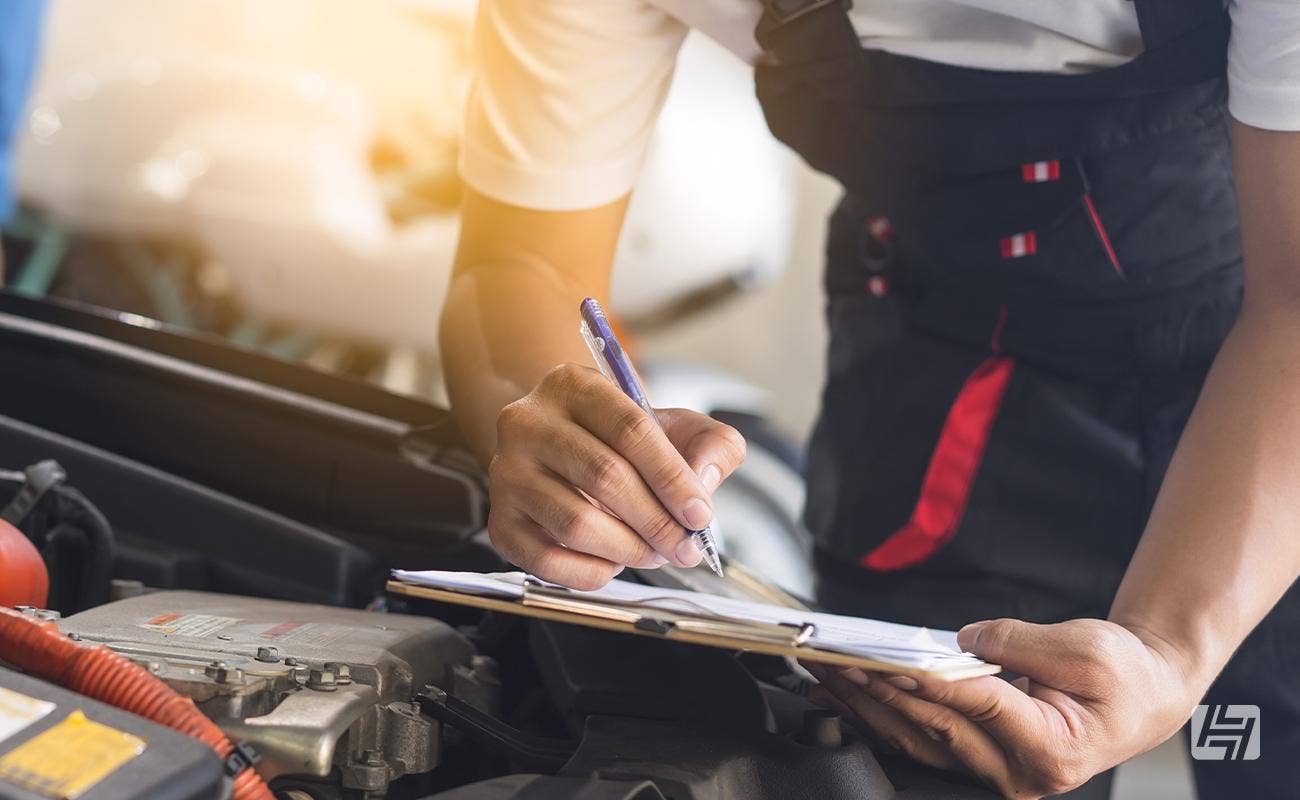 4. Do A Little Bit Every Day
Andy Brookes from 9Werks Radio recently completed a huge overhaul on 'Gustavo' his Porsche 993. He suggested doing something every day. "It doesn't matter how big or small, just a few minutes is enough; maybe a quick tidy up, or clean one item for reassembly." This little-by-little system will slowly chip away at the jobs, and before you know it you've clocked up a couple of hours you never knew you had to spare in the first place.
Elliott from 944 Barn followed a similar thought process telling me "I probably need the advice more than I can give, but keep chipping away at it, even small steps will mean progress is being made. Clean a part or organize some hardware, it all helps."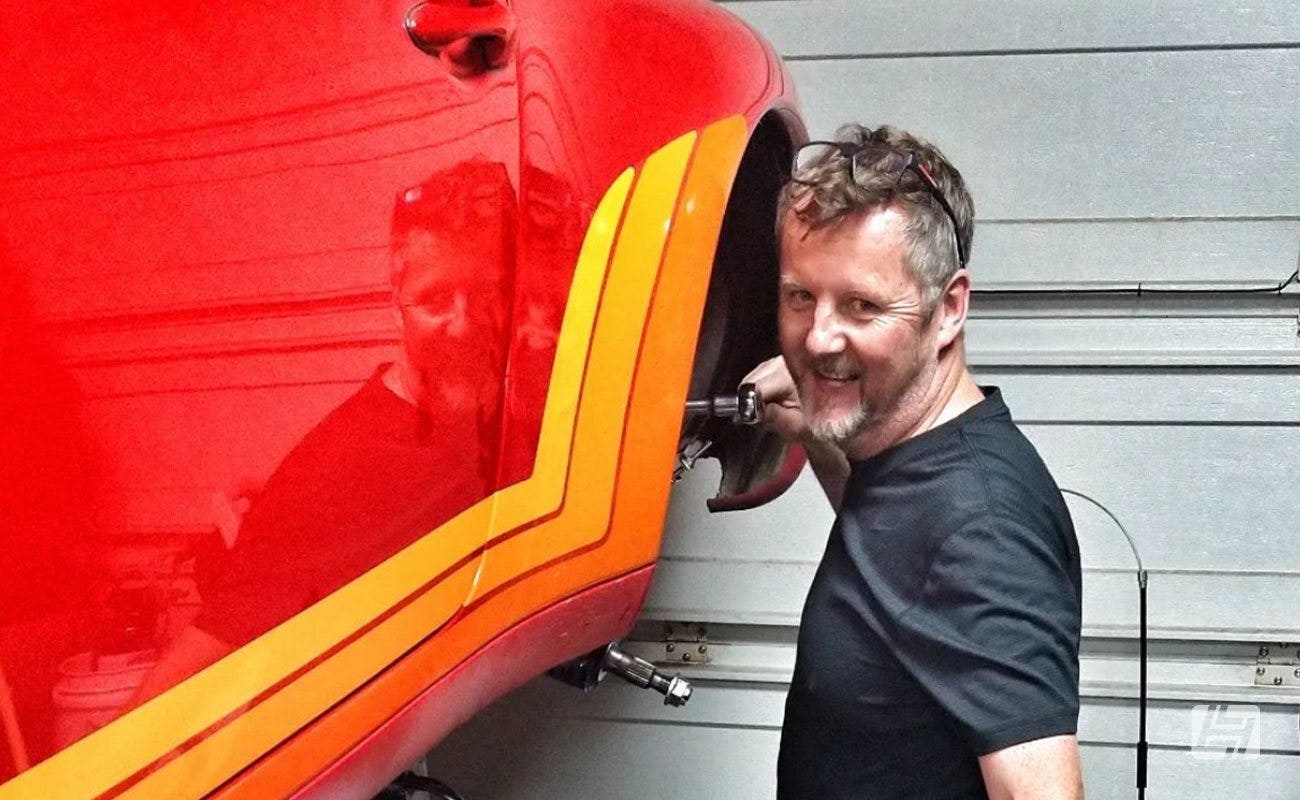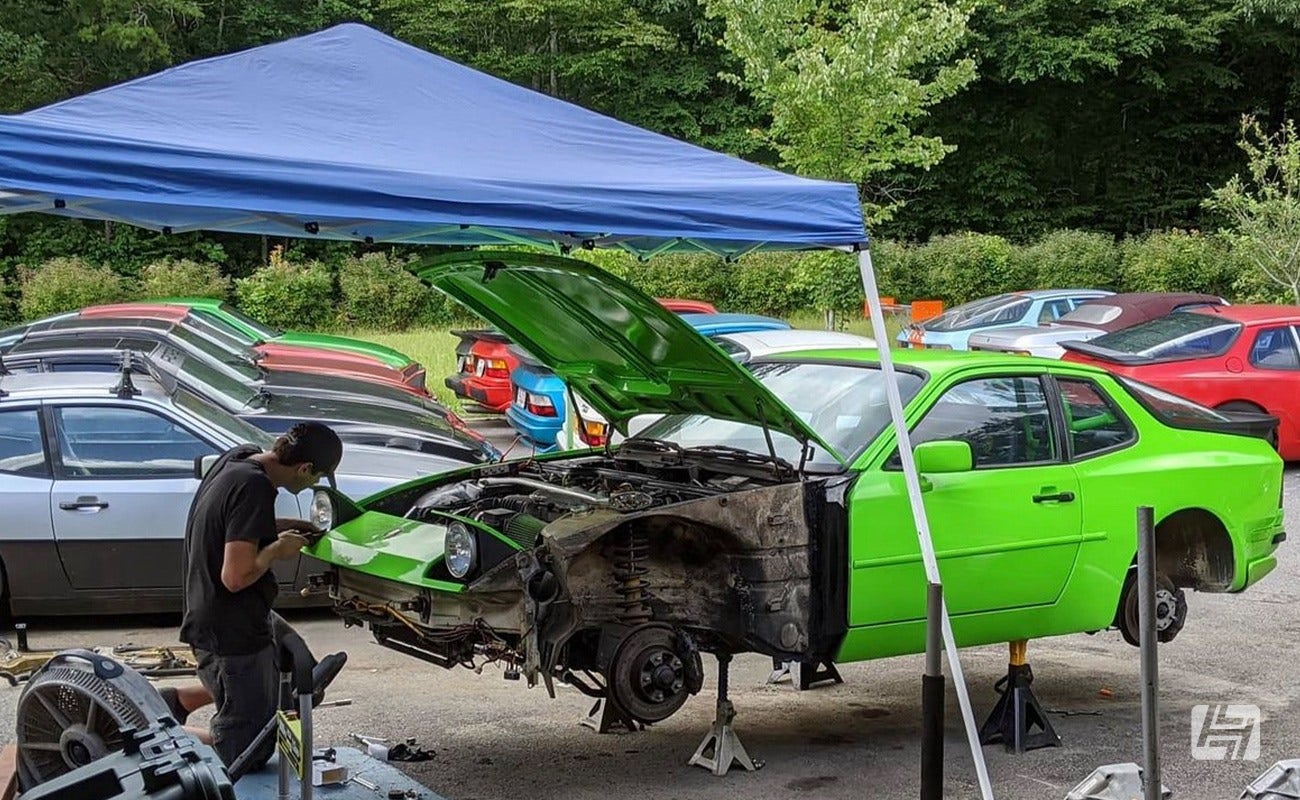 5. Get A Taste For It
What could increase your hunger for project completion more than a little taste of what it will be like when you finish? Matt at Mk2 Spares UK suggests firing up social media, watching YouTube, flicking through a magazine, or even better getting along to some shows and seeing a field of finished cars in the flesh. If you put in the effort you could be in that lineup next time, you could be the car that helps motivate the next project builder to finish what they set out to achieve. Read the blog about our recent visit to Mk2 Spares UK here.
Danny from Danstimelessclassics added to Matt's thoughts telling me "getting out in the community and talking to people, hearing their painful project stories, but then experiencing the delight as they proudly show you what they have created themselves, reminds me it is possible and fires that desire to keep going even when it's tough. It's the same each time I have to ride shotgun to an event, too, as my car isn't finished yet!"
6. Hitch A Ride!
Paul Cowland, who works with Manor Park Classics and co-hosts Salvage Hunters with Drew Pritchard was also kind enough to respond to my questioning, and told me "I've often found myself flagging mid-resto or build and it's easy to lose enthusiasm when you're looking at a pile of bits that you can't drive!"
Just like a few others above, Paul cited YouTube videos, particularly period road tests, adverts, and documentaries as his go-to motivational solution. But he also suggested reaching out to a mate or a contact on social media and asking them to take you for a spin in the same kind of vehicle. We're all enthusiasts, after all, so a well-written DM and the promise of some fuel money and coffee should be enough to secure you a passenger ride from an empathetic fellow VW or Porsche owner.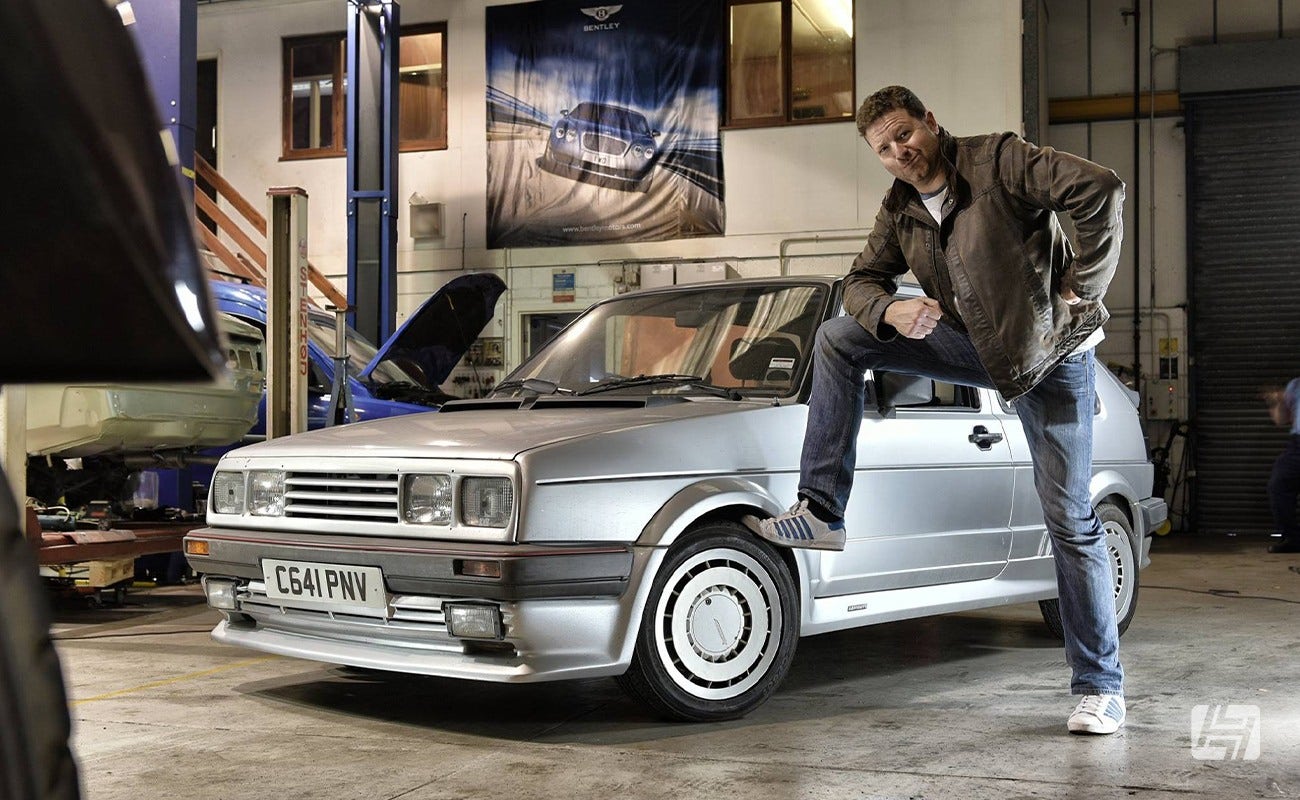 7. Leave Your Phone In Your Pocket
Whilst our mobile phones and social media can be a great source of inspiration, don't 'quickly check' Facebook when you walk through the workshop door. You'll get distracted by dancing cats or buskers playing drum and bass and before you know it you've lost valuable working time, or in the case of fitting a Beetle headliner, the glue has gone off! If you need to choose a playlist or podcast to listen to, get that ready before you leave the house.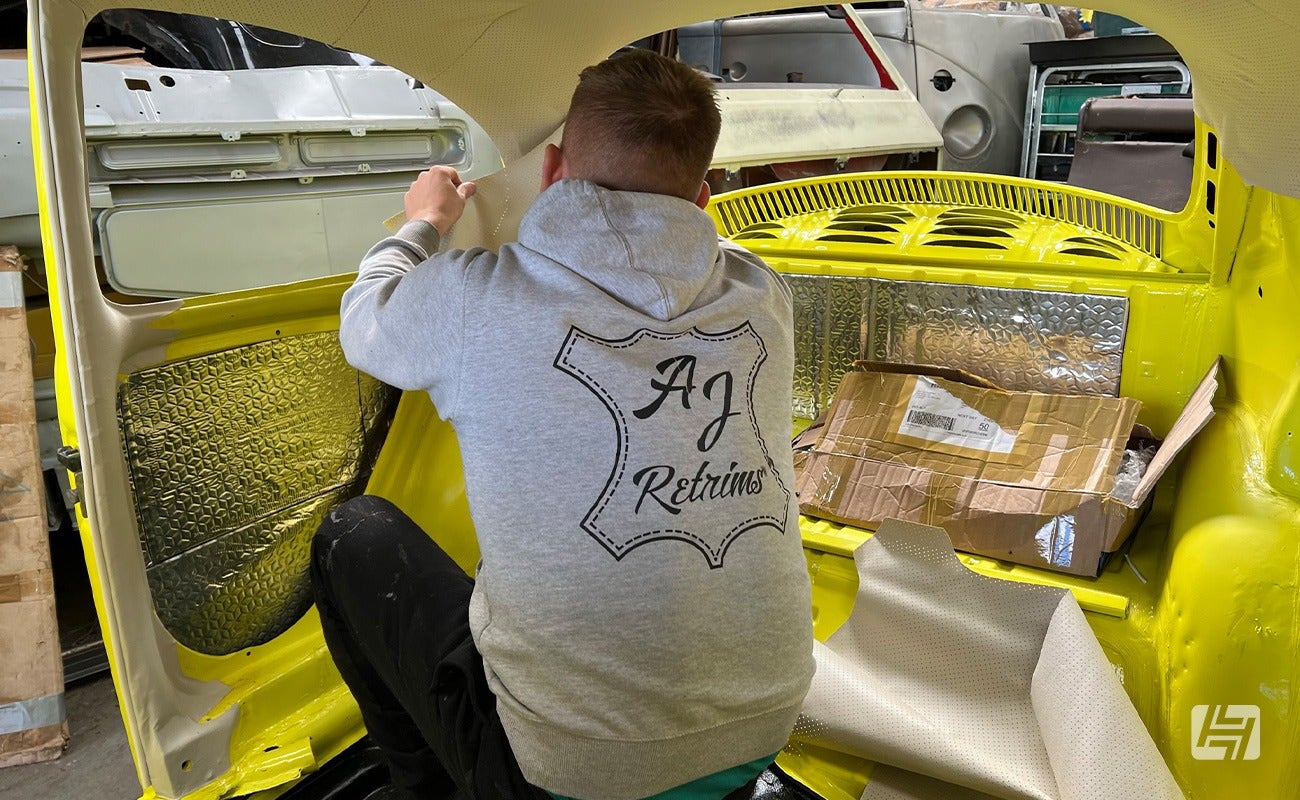 8. Share Your Progress
Whilst we've banished phones to your pocket as you work, do take some photos of your progress and proudly post them up when you have finished for the day. Sharing your progress will help to motivate others, and also give you some great feedback and words of encouragement to get out in the cold and do it all over again tomorrow. Tag us in your Instagram project pics #driveheritage.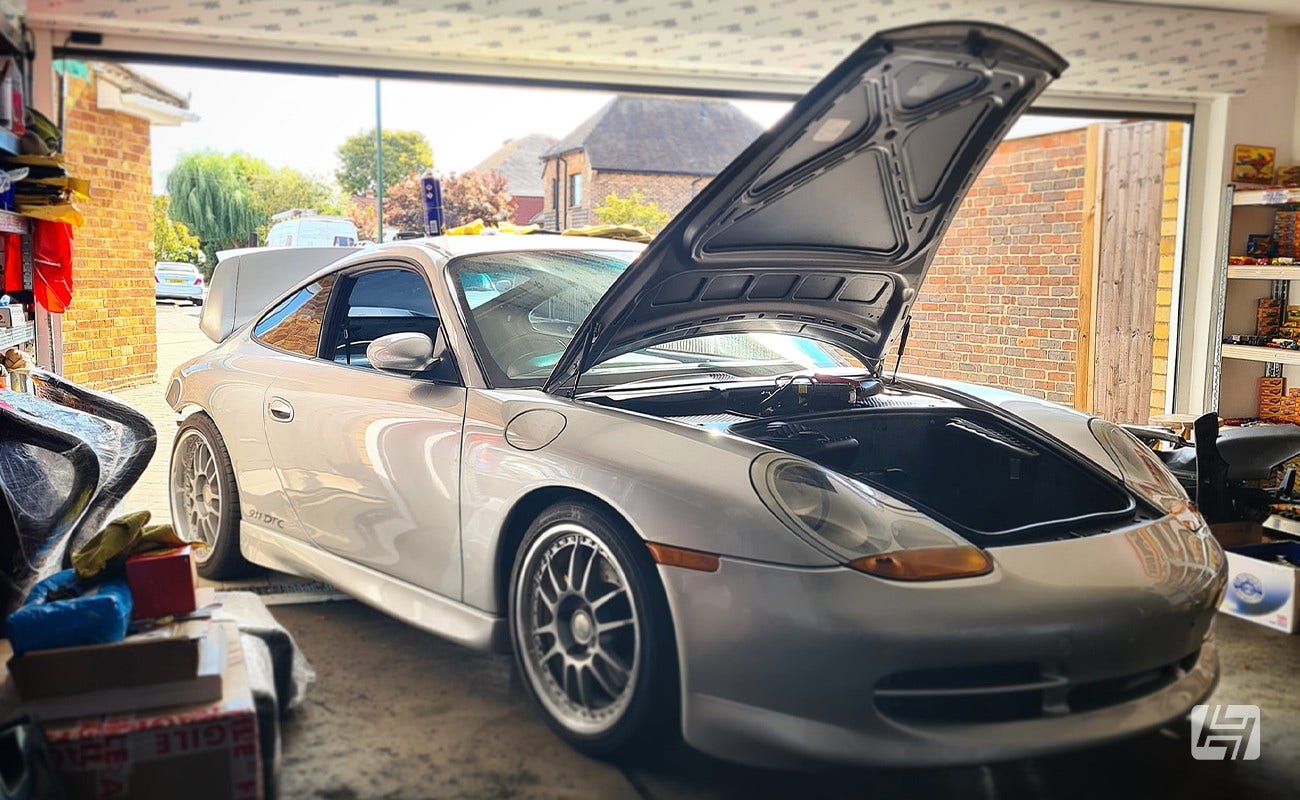 9. Change The Plan
For projects and restorations that last years and years, it's possible that the vehicle you started with and the plan you first had may no longer do it for you. A slammed panel van might not cater to family expansion in the same way a camper conversion would. Likewise, when we asked Dan Chambers about his recent Mk1 Golf restoration, he told us "I took a step back and assessed what I wanted to build and changed direction, which gave me the motivation again." As he documented in his videos, Dan lost the love of restoring and rebuilding the car with its original 8v GTI engine, instead the 20v Turbo conversion helped put a spark back into the project for him. Check out Dan's YouTube channel here.
10. Park Differently
Spent months and months staring at the back end of your bus? Ant from Kustom Revival told us "if you are working in a garage at home and all you ever see is the car from one angle, taking it out, turning it around, and pushing it back in can be a nice way to remotivate yourself and change your perspective on things." Whilst it's out in the open, perhaps give it a clean too, or get inside and familiarise yourself once more with the view from behind the steering wheel (child-like car noises optional).
11. Give Yourself Space
John Mitchell from JMR very kindly sent an article's worth of ideas over to me, clearly indicating he's been in this situation more than once! The first is to "find a workspace where you don't have to waste too much time setting up to complete and then pack away post works. This is wasted time and a real pain when you have limited time to make progress." Not many of us have workshop rental budgets for our hobby builds, but spending a little more to reduce the time significantly could benefit your bank balance in the long run. John went on to say "ensure the working environment is conducive to pleasurable progress. Sufficient space, well-lit, weatherproof, readily accessible. All these features help to keep your enthusiasm focused. Worried this sounds expensive? See if you can share a larger workshop space with a mate, then not only does the price come down, but you get some company too.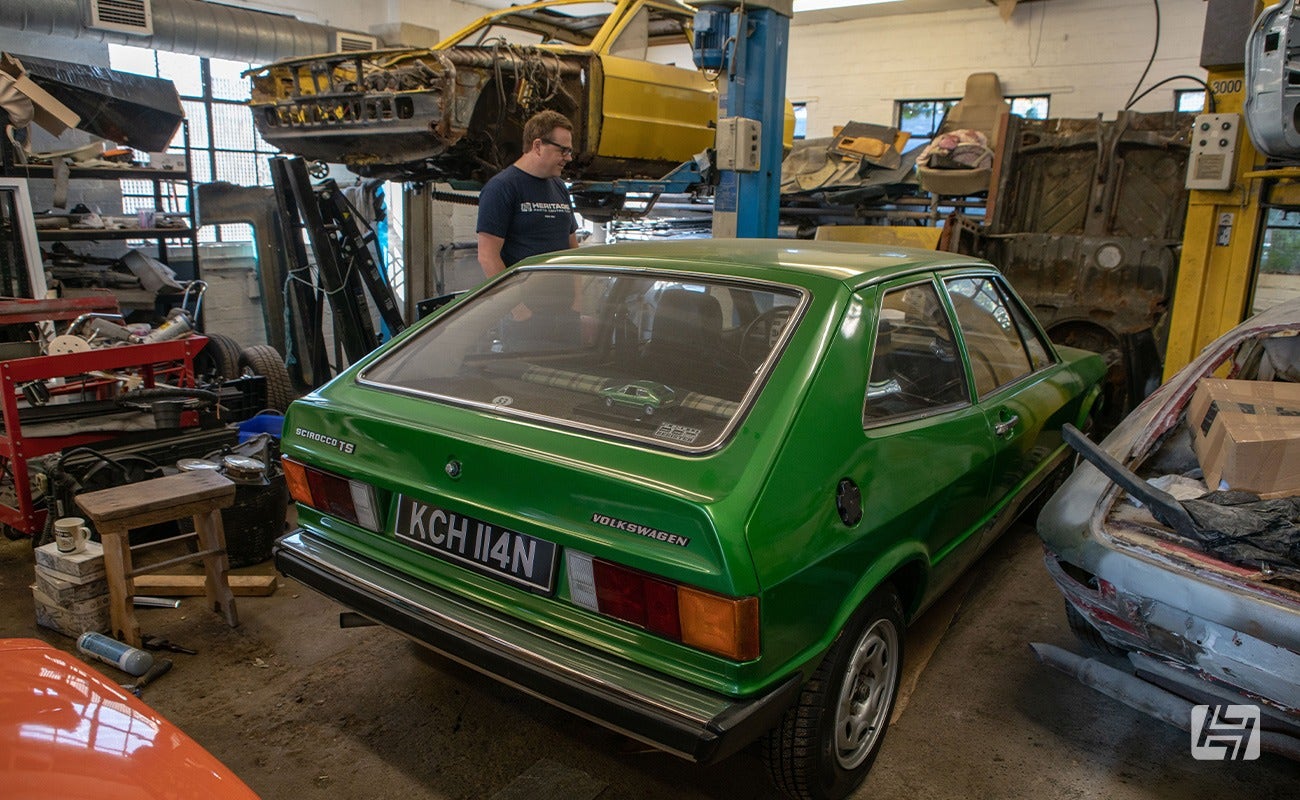 12. Prove Someone Wrong
Paul Harding from Super Duper Garage knows a thing or two about project cars - we featured his collection on the blog a few months ago. "One of my biggest motivations is to prove to a mate or previous owner it can be done, especially if I have bought a half-finished car from them." He tells me. "I get great satisfaction out of finishing something that someone else couldn't, and I know by putting in that extra effort I will be adding to the vehicle's value."
13. Ask For Help
Another from John at JMR. "Don't be afraid to engage specialists to tackle work that is beyond your ability or which requires costly equipment that is unlikely to be used again, or sold at a significant loss." No one is expecting you to build 100% of any vehicle, and even the most prolific project car builders reach out for assistance when things get too tricky or beyond their skill set. It might be a wheel bearing that needs pressing, a windshield re-fitting, or even a full respray...It doesn't hurt to ask for a quote.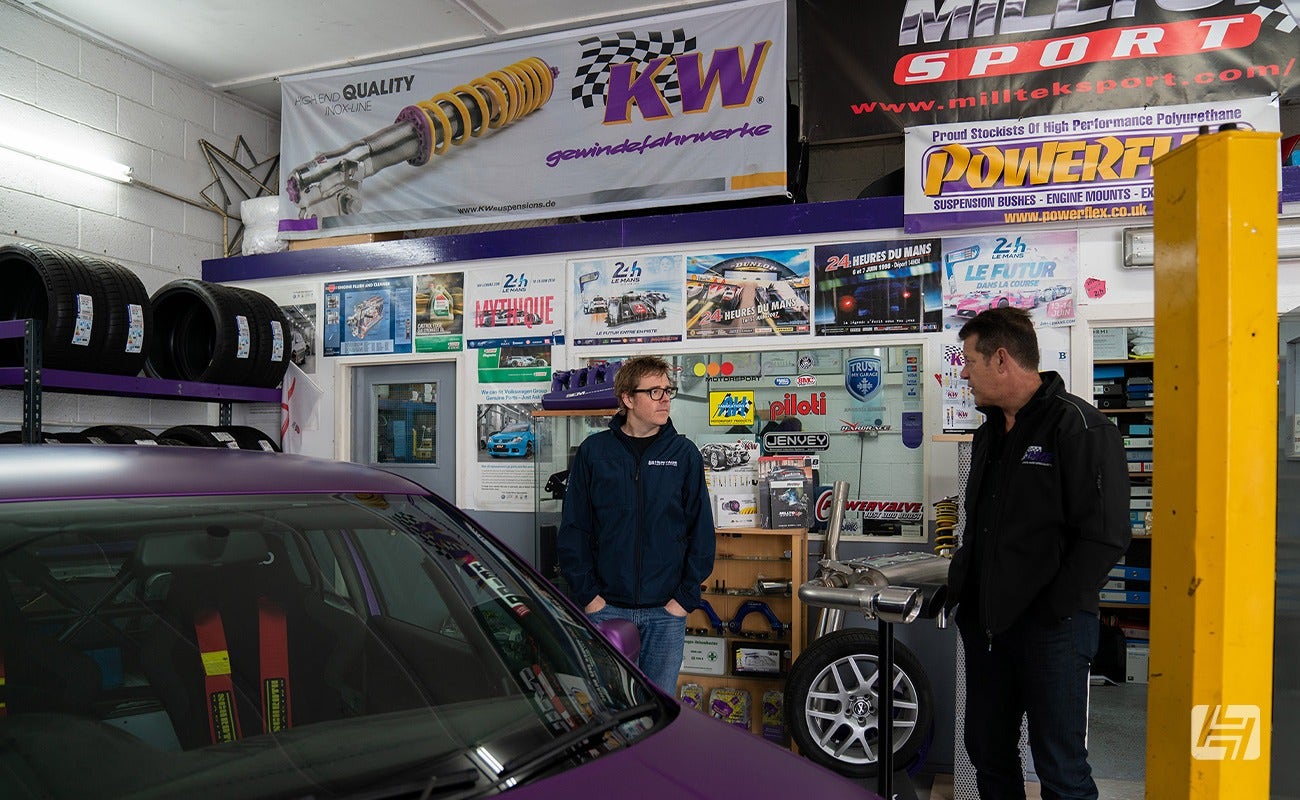 Thanks To...
I think it's worth name-checking everyone again... There is a whole lot of experience being shared here, and it wouldn't have been possible without the following wonderful people.
Leigh Hicks @ Combe Valley Campers, Mark Fulton @ Type 2 Detectives, Jamie Orr, Andy Brookes @ 9Werks Radio, Elliott Grafton @ 944 Barn, Matt Palmer @ Mk2 Spares, Danny James @ Dans Timeless Classics, Paul Cowland, Dan Chambers, John Mitchell @ JMR and Paul Harding @ Super Duper Garage.
Best of luck with your project.
Andy