It's just under two years since we started supporting YouTuber Dan Chambers with his Mk1 Golf GTI restoration, and we're pleased to say it's pretty much complete. Read on to find out how it came about, what inspired him to keep going, and what he has learnt from this whole thing.
Who is Dan Chambers?
When Dan left school he became a mechanic, but within 2 years he gave it all up and learned to become a Joiner. He worked with wood for 15 years, before life got a bit on top of him, and decided to make a change. So he packed it all up, sold the house he owned with his wife Abi, and they self-built a VW Crafter with the intention of traveling and living on the road.
Starting on You Tube
Dan and Abi documented the VW Crafter build on You Tube for others to follow along, and it's fair to say their channel became quite successful with over 20k subscribers following their journey. Sadly, however, less than a week into their completed van life dream, Covid-19 pushed the world into lockdown, and they were forced to park up and quietly sit it out.
"I can't just sit around not doing anything," Dan tells us. "We had the dogs to walk, and Abi has a horse she looks after on her parent's farm, but I needed something to keep me busy. So I bought an old T5 builder's Van, with a view to transforming it on a new channel."
With car enthusiasts locked up at home, the timing couldn't have been better for launching a new YouTube channel. The on-screen project, including fitting coilovers, trimming and sound deadening the inside, and repainting the exterior with rattle cans, was a success. Once complete, Dan sold it to a channel subscriber and decided to follow up with something a little smaller and sportier.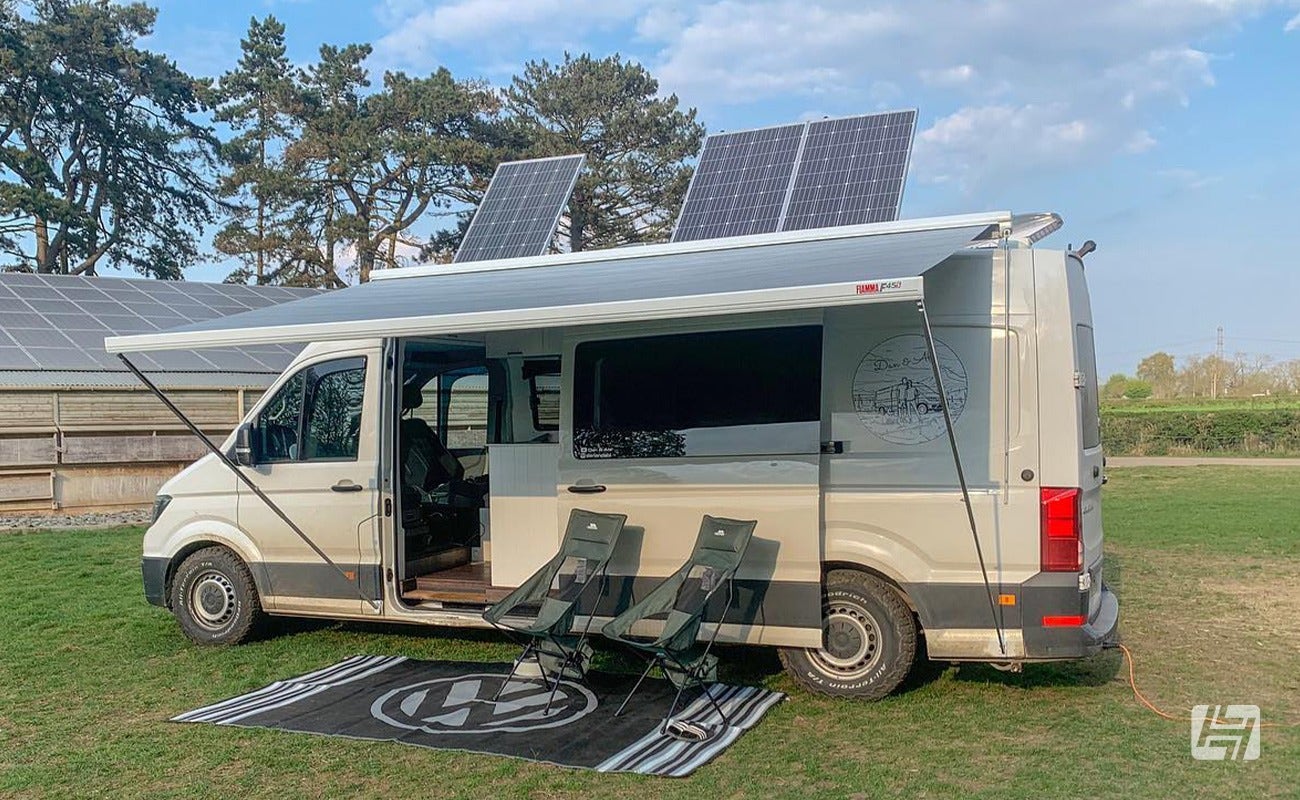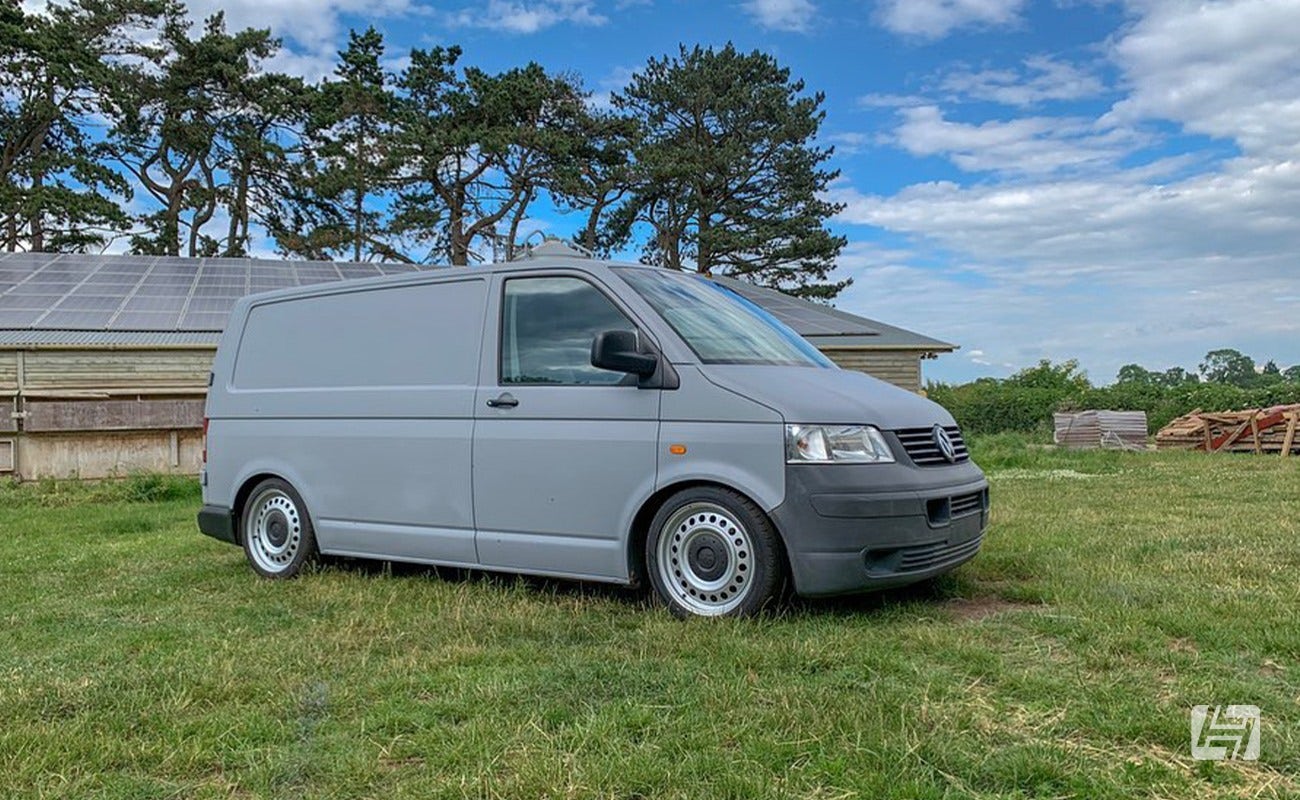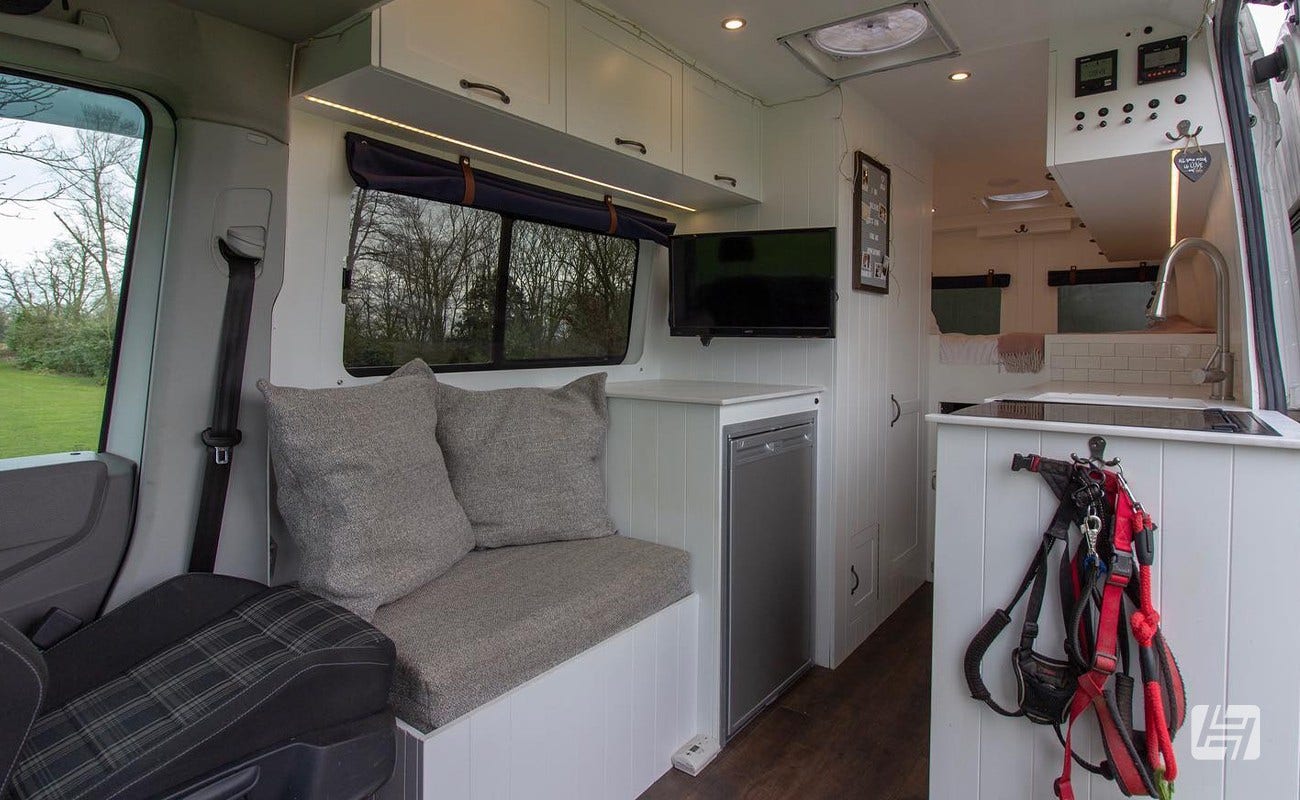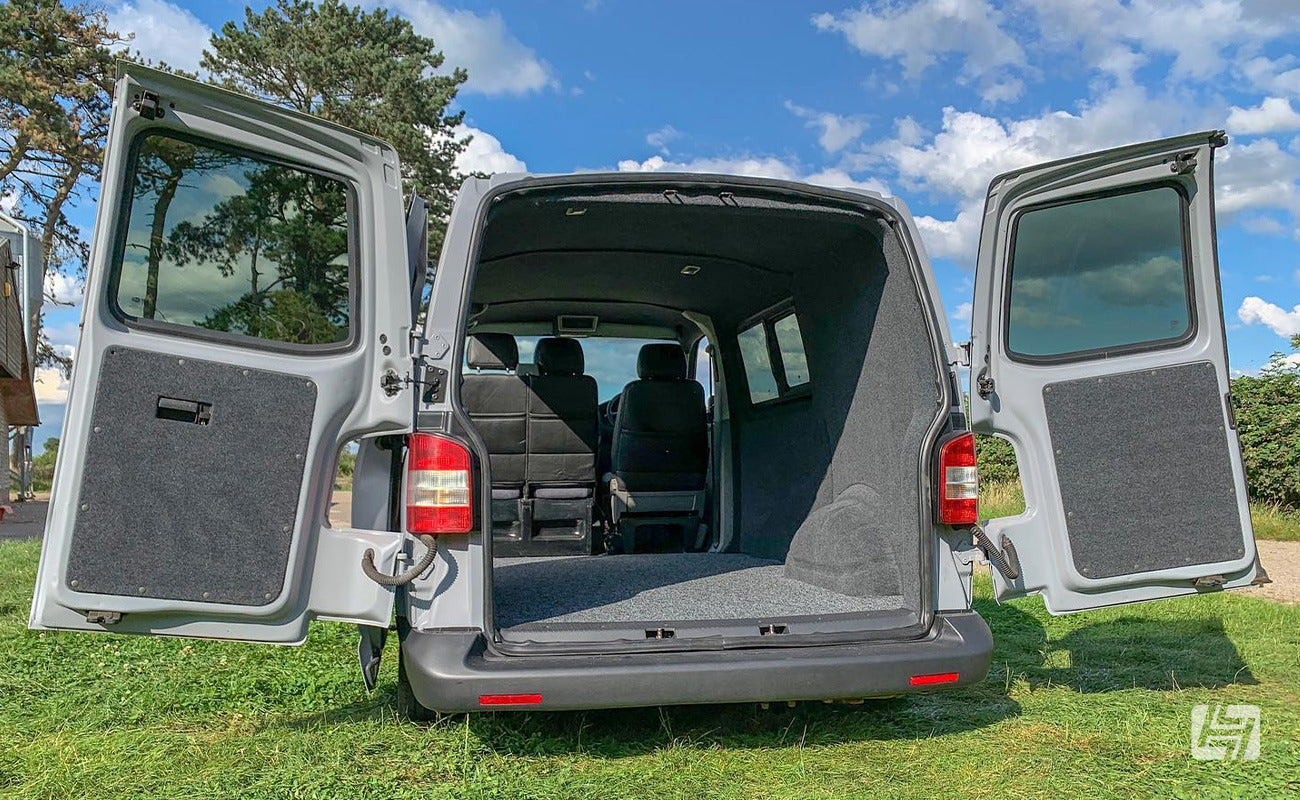 The Mk1 Golf GTI project
"The Mk1 Golf came as a package with an Audi TT. The previous owner had ambitions to convert it using the 4WD running gear and engine but that was a bit extreme for me. So I sold the TT off, and set about stripping the Mk1 to see what I was working with" Dan tells us. "The shell got sent to Faircharm Restorations for blasting, so I would have a solid base point to work from. There was no point in doing half a job, I wanted this to be right."
Dan's voyage of Volkswagen discovery was even more relatable to the viewers as he didn't know how to weld. How many of us have got caught out with a crusty project car without the skills to fix it?! Well, it happens to You Tubers too!
His learning on the job became must-see viewing for Vee-Dubbers stuck on their sofas unable to go out or work on their own cars, and a few of our team were amongst Dan's early subscribers too. In fact, at the same time that Dan was reaching out to us, we were already messaging him through other channels ... It's like this was all meant to be!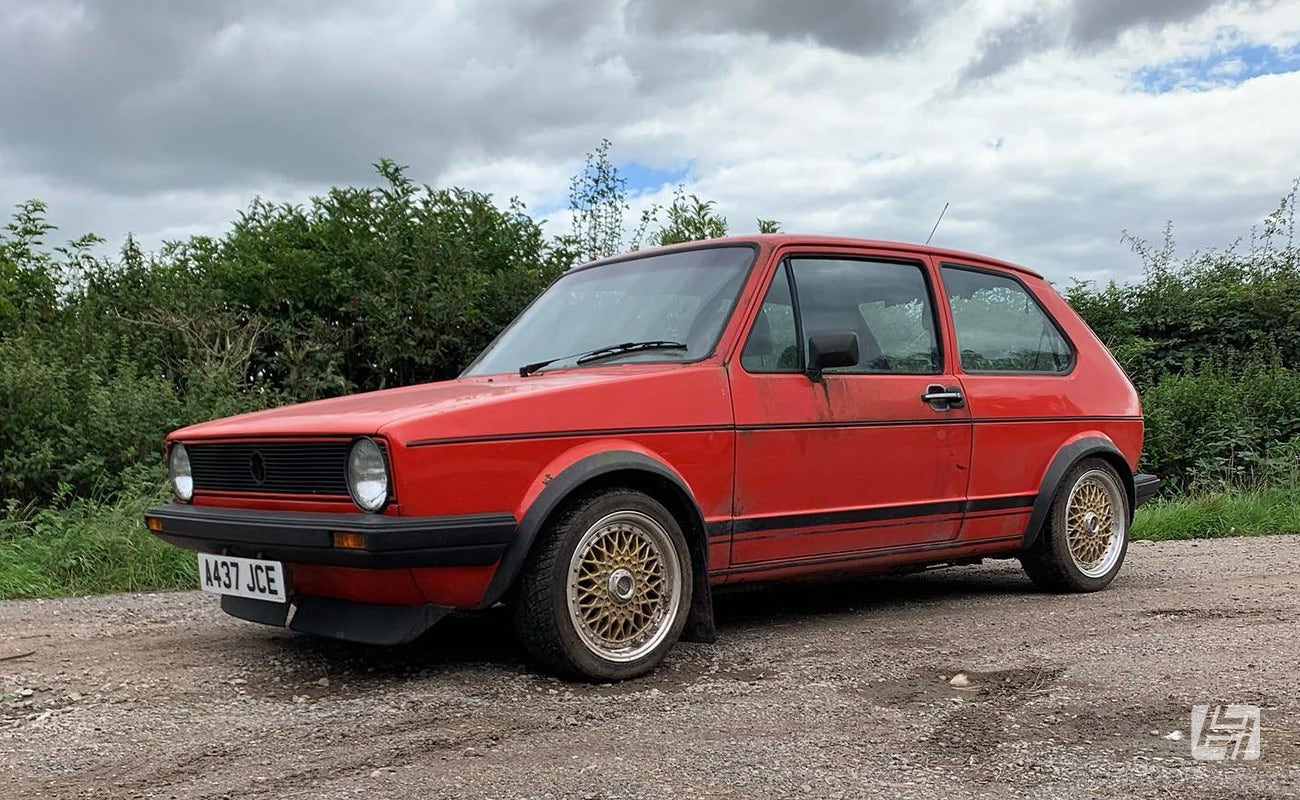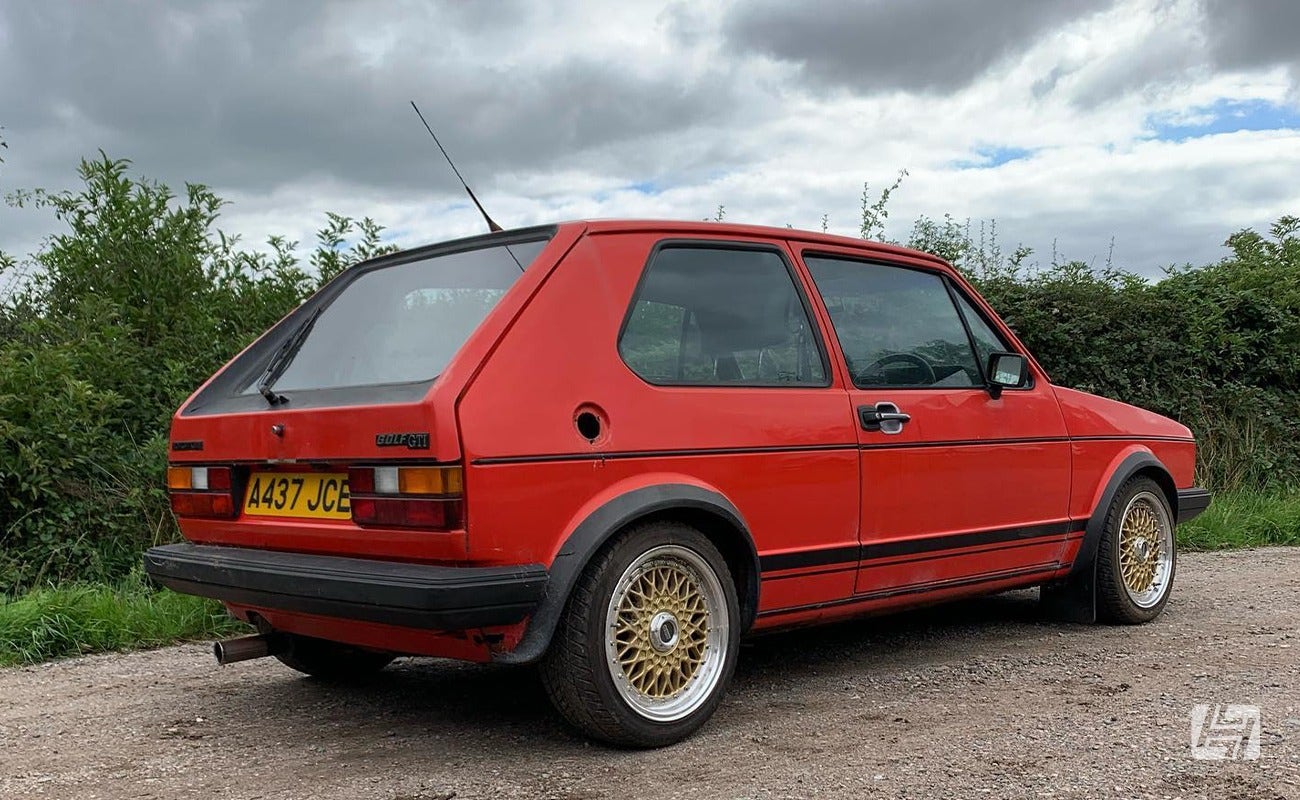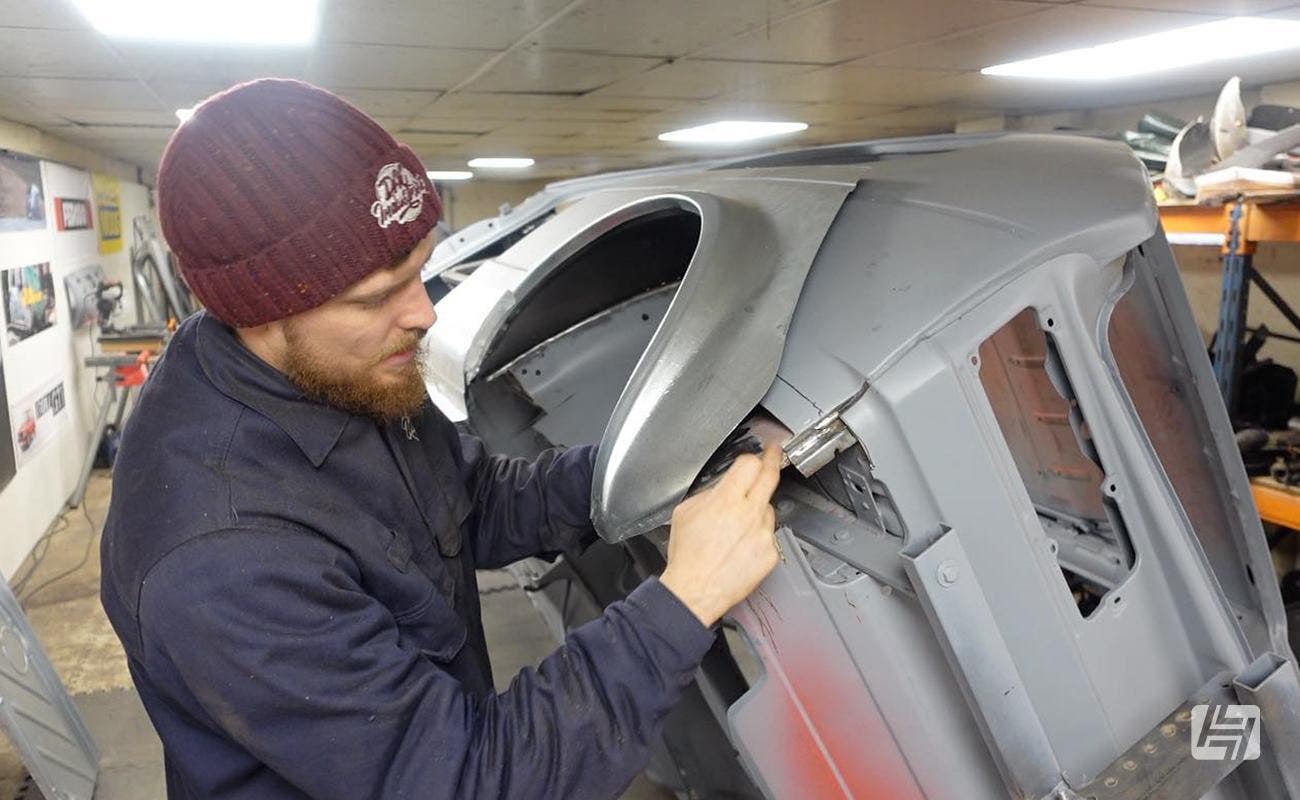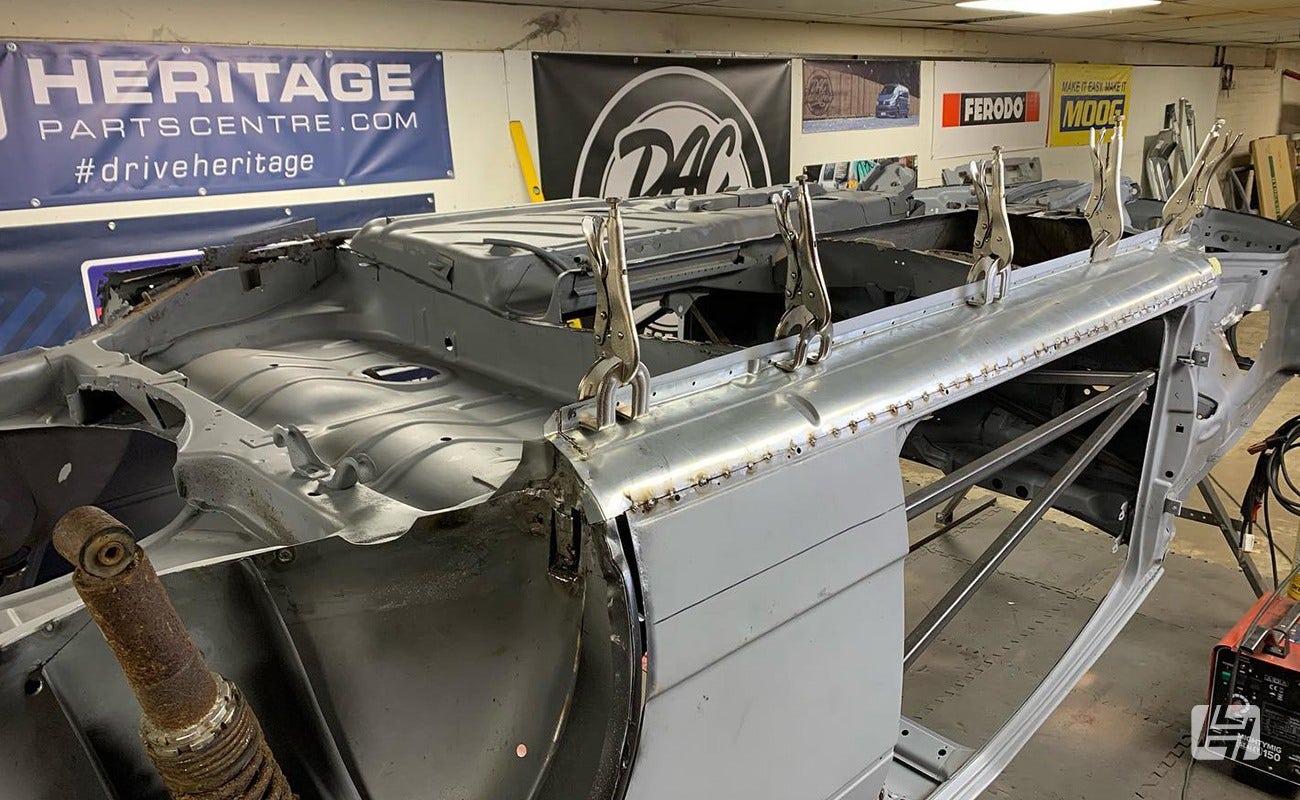 How did Heritage help?
After the Mk1 returned from its blasting session it was clear some fresh metal was going to be required before Dan could even think about paint and shiny wheels.
Dan collaborated with Bob at The Machine Shop in Hinckley and booked himself some welding lessons. After just a few hours with a pro, he was ready for the first of many pallets to arrive at his Leicester-based workshop.
Dan's car needed new floorpans, inner sills and outer sills, rear arches, front fenders, hood, windscreen frame repair, and rear panel. He even bravely replaced the roof with a rot free part from a donor vehicle along with fabricating many panels himself.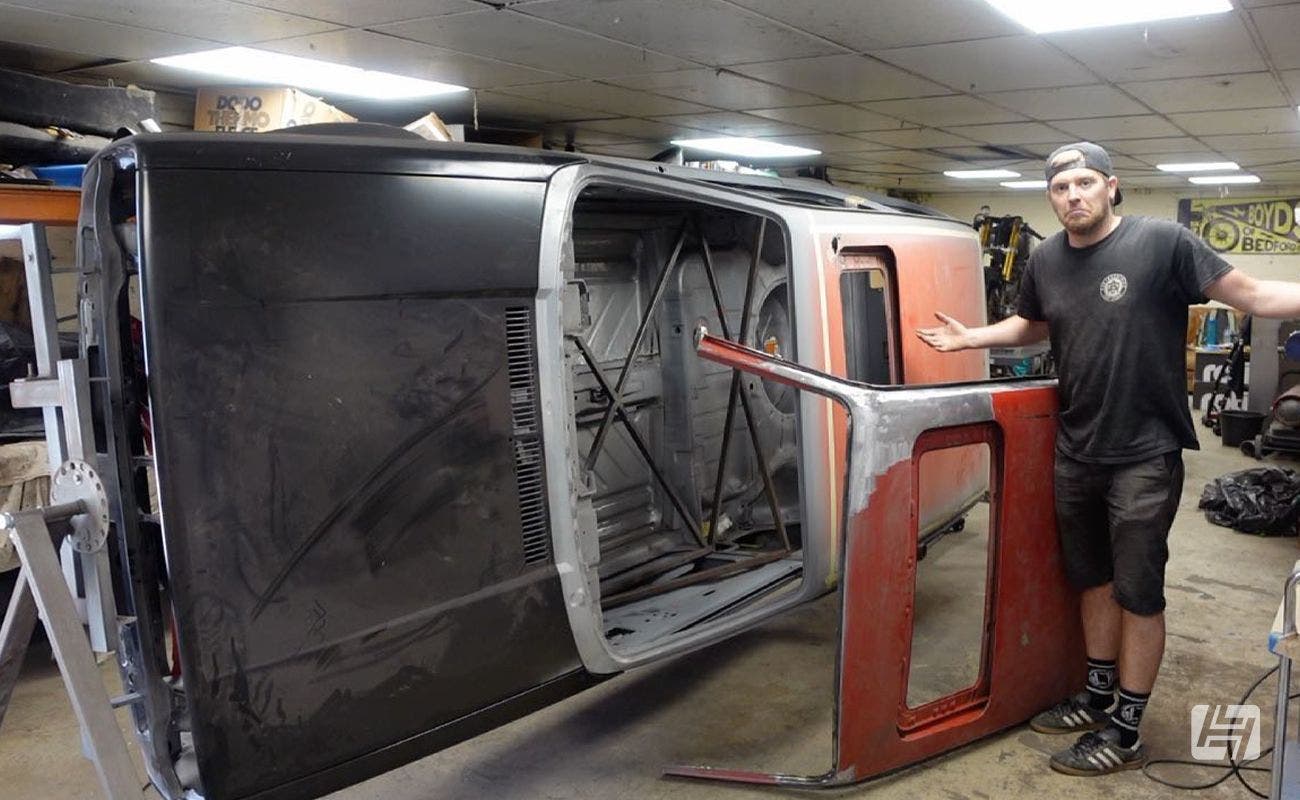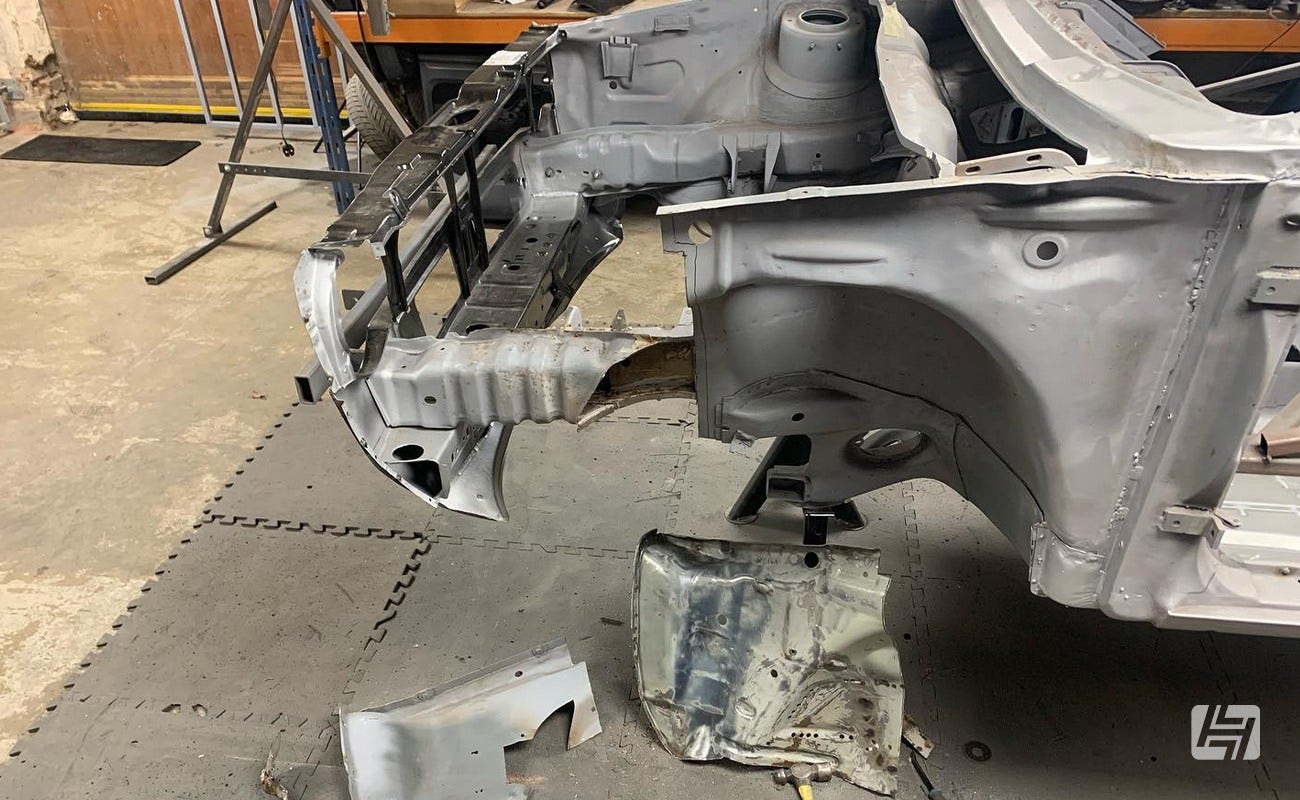 Mid-Project Blues
Like many of us who had long-term projects, Dan become a little disillusioned, bored, and frustrated with things not going to plan, or taking much longer than expected.
Keen to have some variety and a break from welding on his channel, he introduced a Caddy 2K to the mix. It was an accident-damaged van with dreadful paintwork, but prime for a custom job, which led to a full respray and a front-end conversion.
Later on, he also build a Cafe Racer motorbike and dabbled with a Fiesta ST track car, something that kept him sane, but by his own admission was a mistake with regards to the channel stats and audience engagement.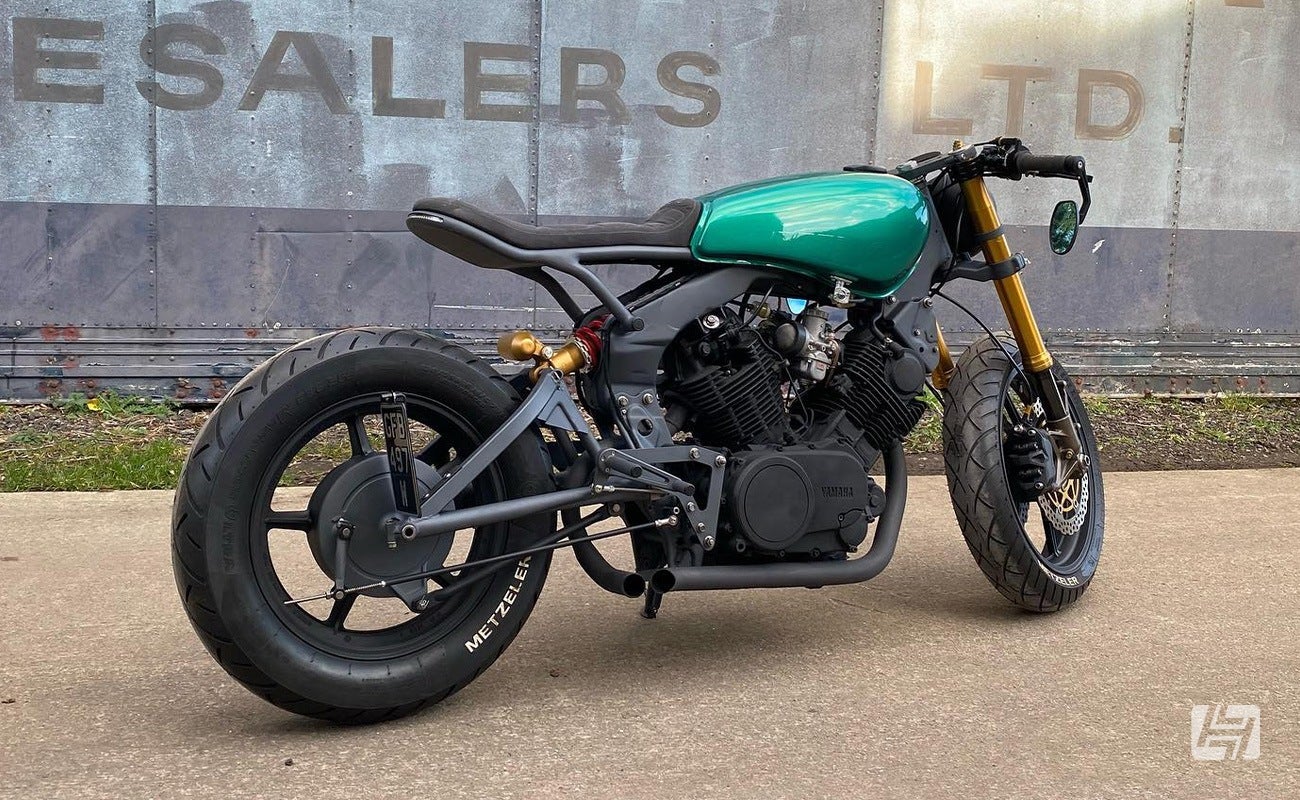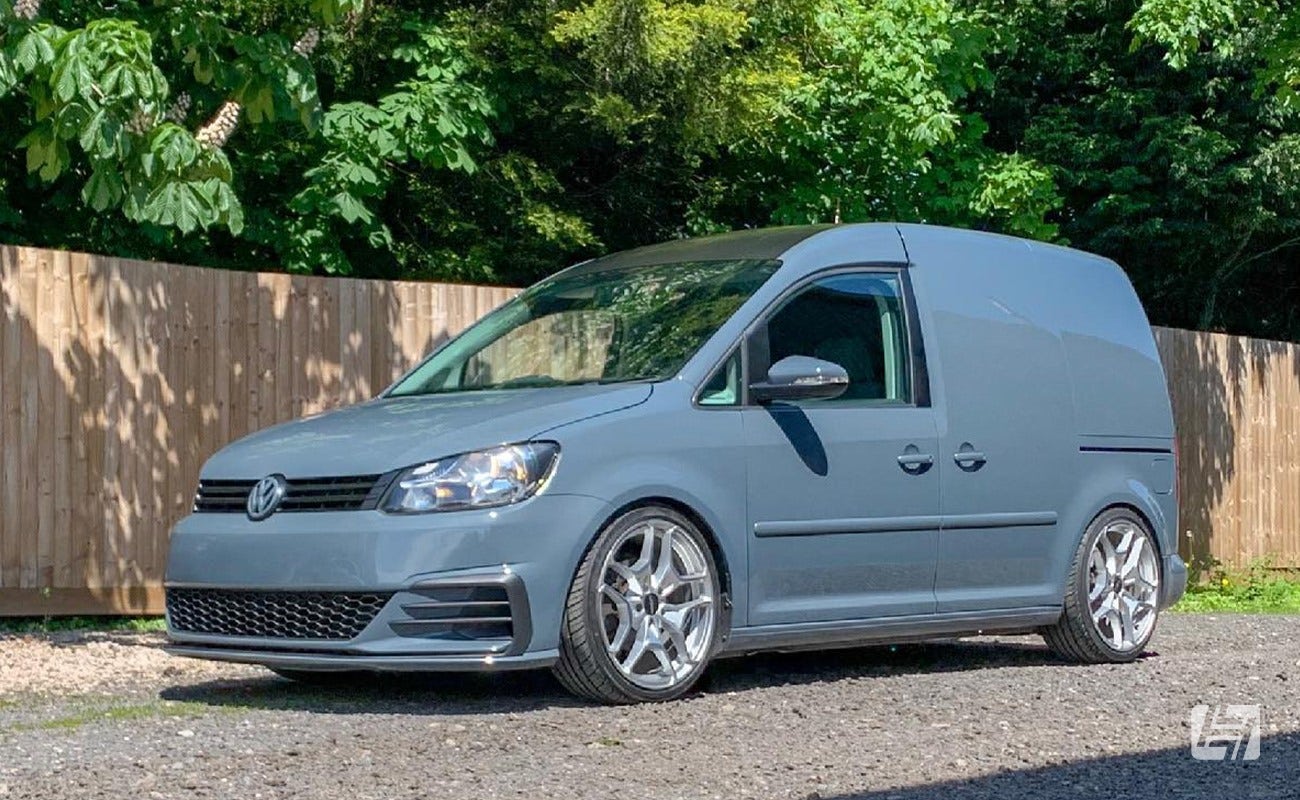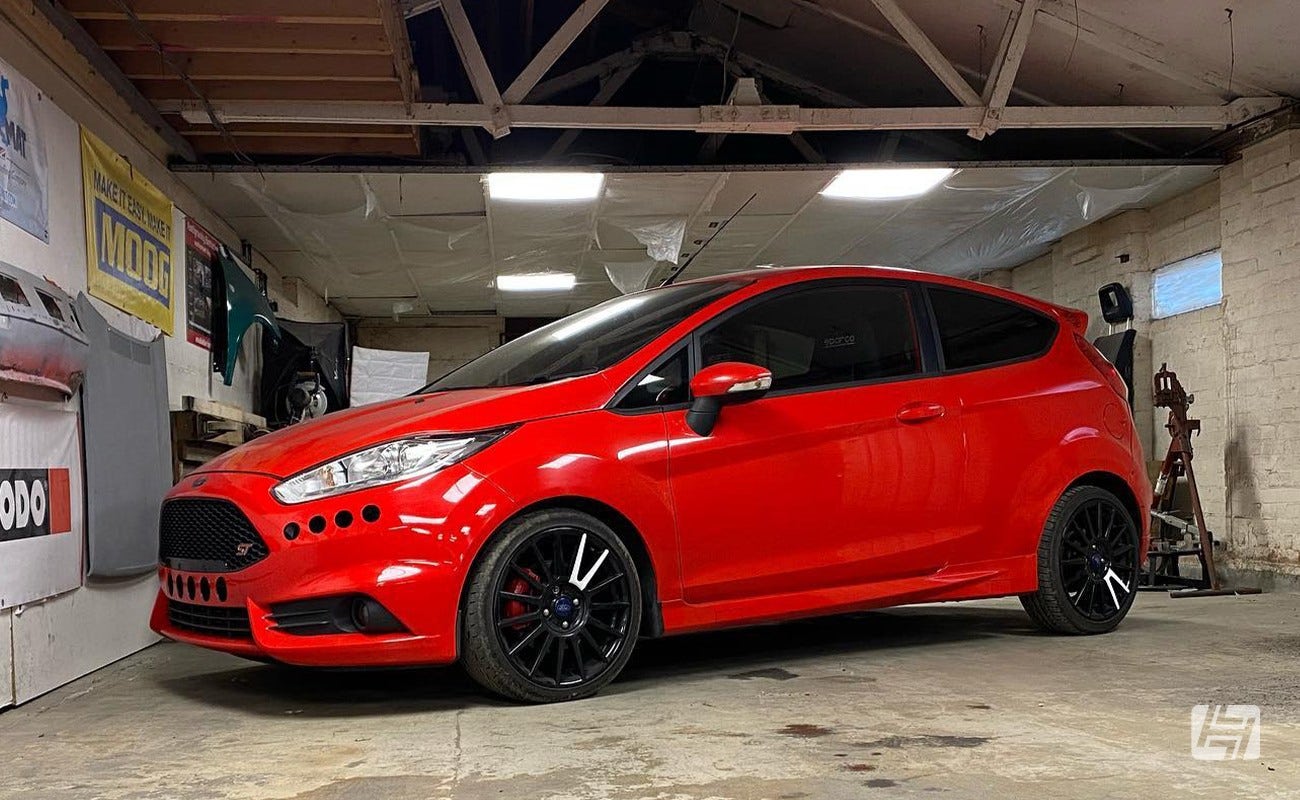 A lot bigger project than expected...
"The whole reason I set up YouTube was to have some fun, and after 8 months of welding, the Golf just became too much. I needed that time out, working on the other stuff. The stock engine needed a lot of money spent on it, and I don't even like standard cars! However, I came back to it refreshed and decided to build it for myself with a 20v Turbo engine conversion. From there on, it was fun again."
Meeting up with Dan today, it's clear he made the right choice for him. Having only covered a hundred miles or so since the build was finished, he's like a kid at Christmas. The turbo makes the right noises, the acceleration pushes him back into the Recaro front seats and the paintwork has come out wonderfully for a guy who is self-taught.
Best of all he's decided this one is a keeper...Allow us to show you around Dan's hard work.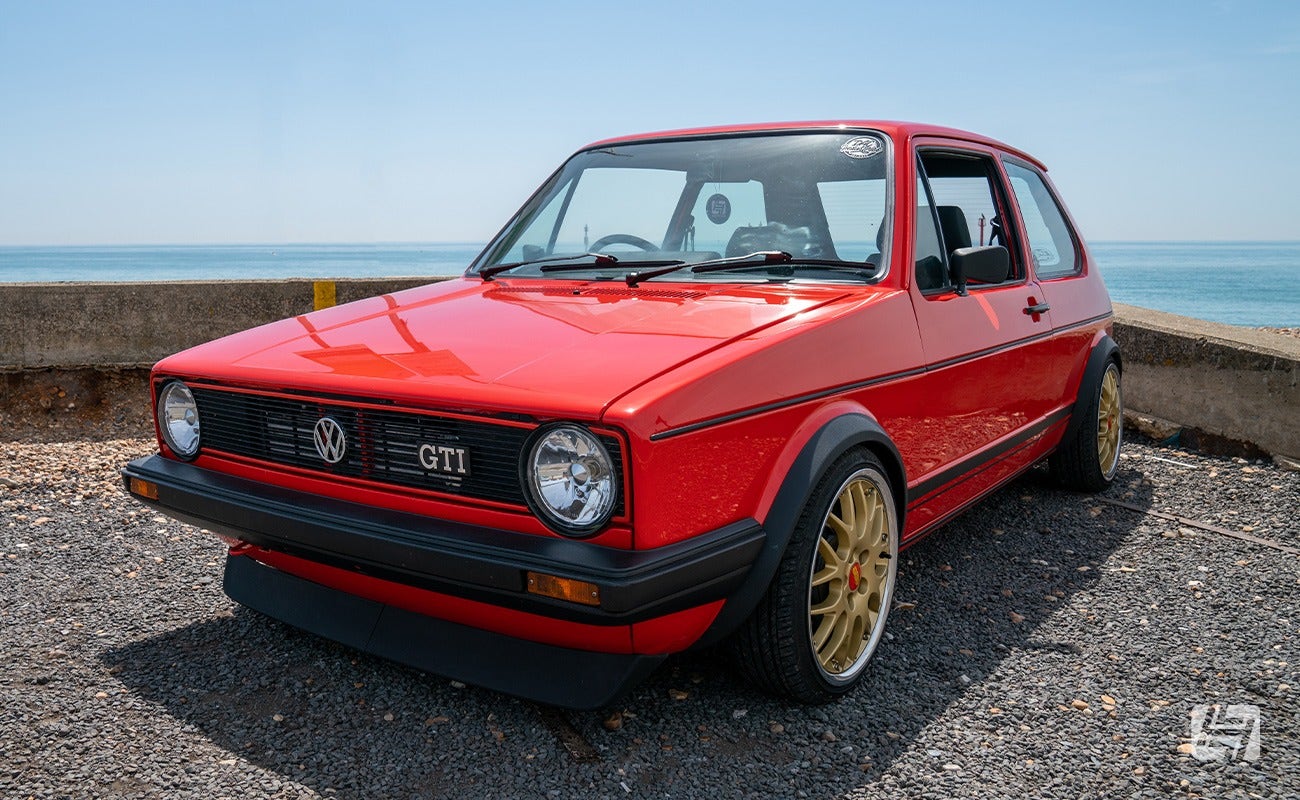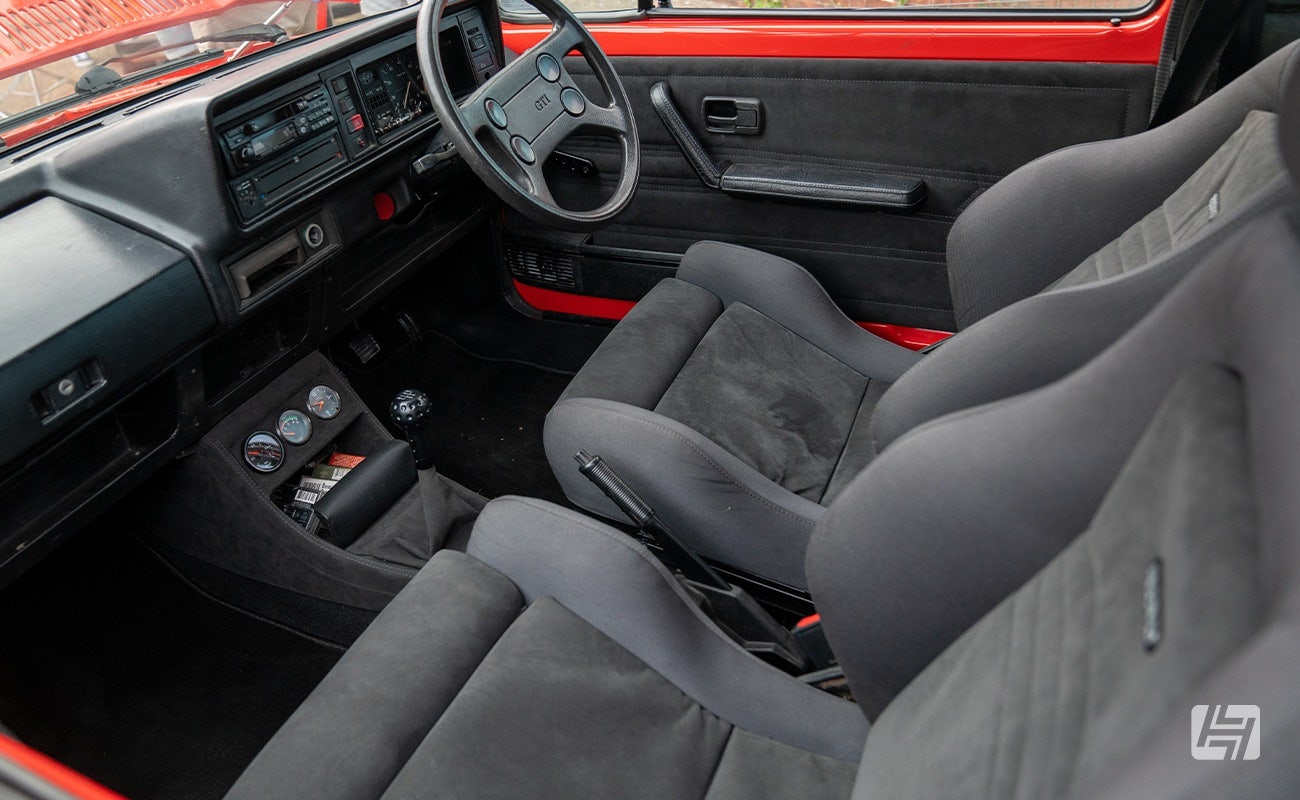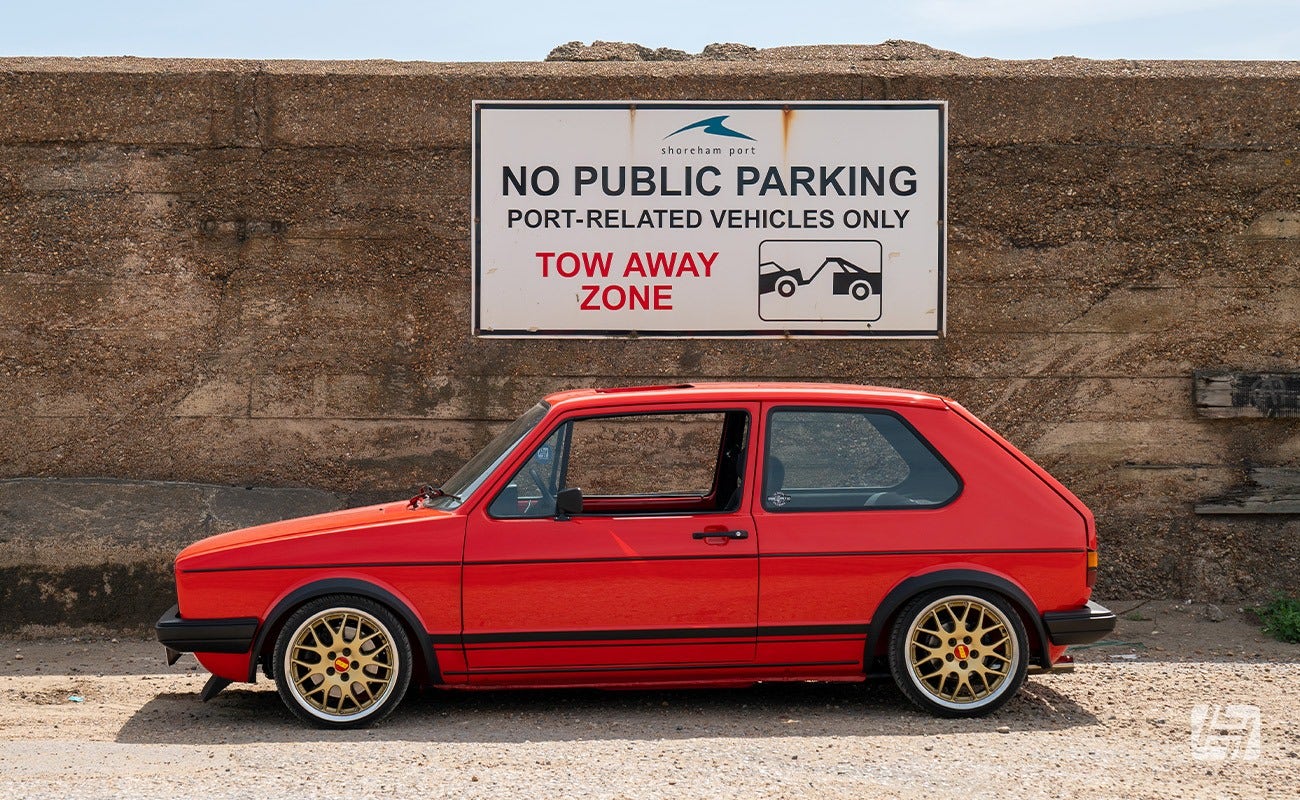 Rolling on Mk4 Golf BBS wheels (as Dan couldn't afford the RS001s that so many owners idolize) they have turned out to be a real hit. Of course, Dan repainted them himself!
The suspension as it stands is static, utilising a set of coilovers. Although having struggled with speed bumps and potholes in his limited time behind the wheel, there's a certain urgency in his need for air-ride and his social media channels have already hinted the installation is imminent.
The engine install is really neat, and it takes a keen eye to spot the subtle smoothing that has taken place around it, including the slam panel, chassis legs, and bulkhead. We should also note the battery and washer bottle now reside in the boot to keep things a little cleaner up front.
The RS Turbo seats have been expertly stitched with charcoal Alcantara, as has the headlining and the door panels. The top half of the dashboard is next on the to-do list for Ben's Trim Shop.
After hours warehouse tour
We couldn't be more proud of how far this car has come, and the efforts that Dan has put into it. Proof to us all that no matter how tough things are going in the garage, there really is a light at the end of the tunnel.
It was a pleasure to have Dan and his car at our June Heretics meeting and as the evening calmed down we grabbed some photos of it inside our warehouse too.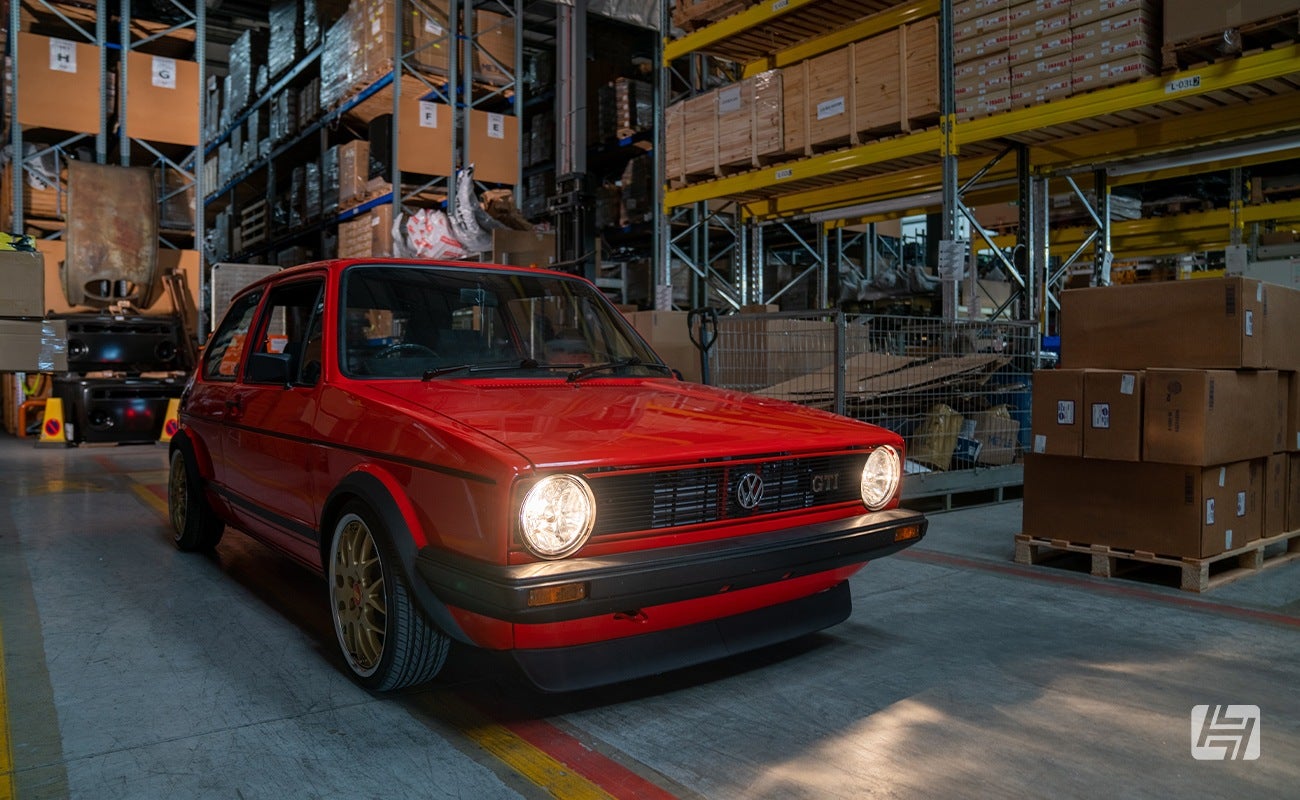 What will be next? Well, we've had a tip-off, and it's gonna be equally as cool. We can't wait to see how it unfolds and fingers crossed we'll get to be involved in that build as well.
You can follow Dan Chambers on You Tube and Instagram.
Building a project car on YouTube? Get in touch, perhaps we can help you too.
Andy