We have a cosmopolitan team at Heritage Parts Centre, and it is their international influence and global experience that leads us to not only supply parts and assist enthusiasts all over the world but to build friendships with people who may not even converse in the same language as us.
It was through my colleague James that I had the pleasure of chatting with Jens Böhmig the founder of Richarzzz Speedshop, located in Backnang, 30km Northeast of Stuttgart.
Lover of Volkswagens from a young age
Jens tells me he has been a fan of aircooled Volkswagens since he was a kid. "When I was growing up in the early seventies I would travel in the rear trunk area, behind the back seats of my mom's 1963 Pearl White Beetle." This enthusiasm far from died out with age, and by the time he was a teenager he was getting his hands dirty and learning the skills he now uses every day. "My dad started working on his 1975 Beetle with me in our garage. It was a full body off restoration, in stock condition with no mods and it was completed just in time for me to get my driving license in 1991."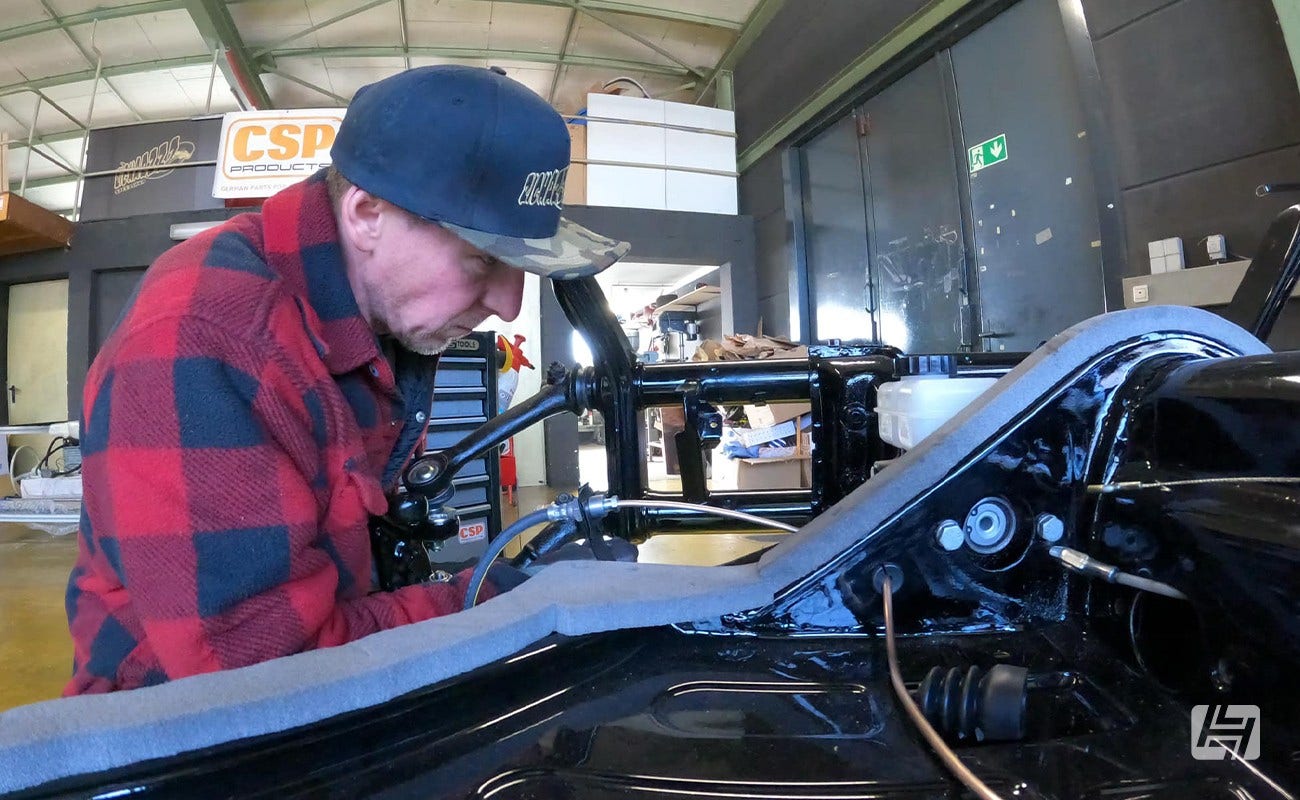 Slower than my friends
Whilst the Beetle looked amazing, it was in his own words "way too slow, as all my friends were driving Mk1 Golf GTIs, Sciroccos, and Opel C-Coupes." Whilst his father didn't like modified cars, Jens felt he needed to do something to get his performance much closer to that of his peers. "I had no money, and no long-term plan but with my exams completed I started to study mechanical engineering."
The Beetle was Jen's daily driver to and from university, and every spare cent he had was spent on increasing the performance of the car. "It started with a lowering job and changing the wheels," he tells us "And by the end of my study it had a much more purposeful 1776cc engine which I had built for it."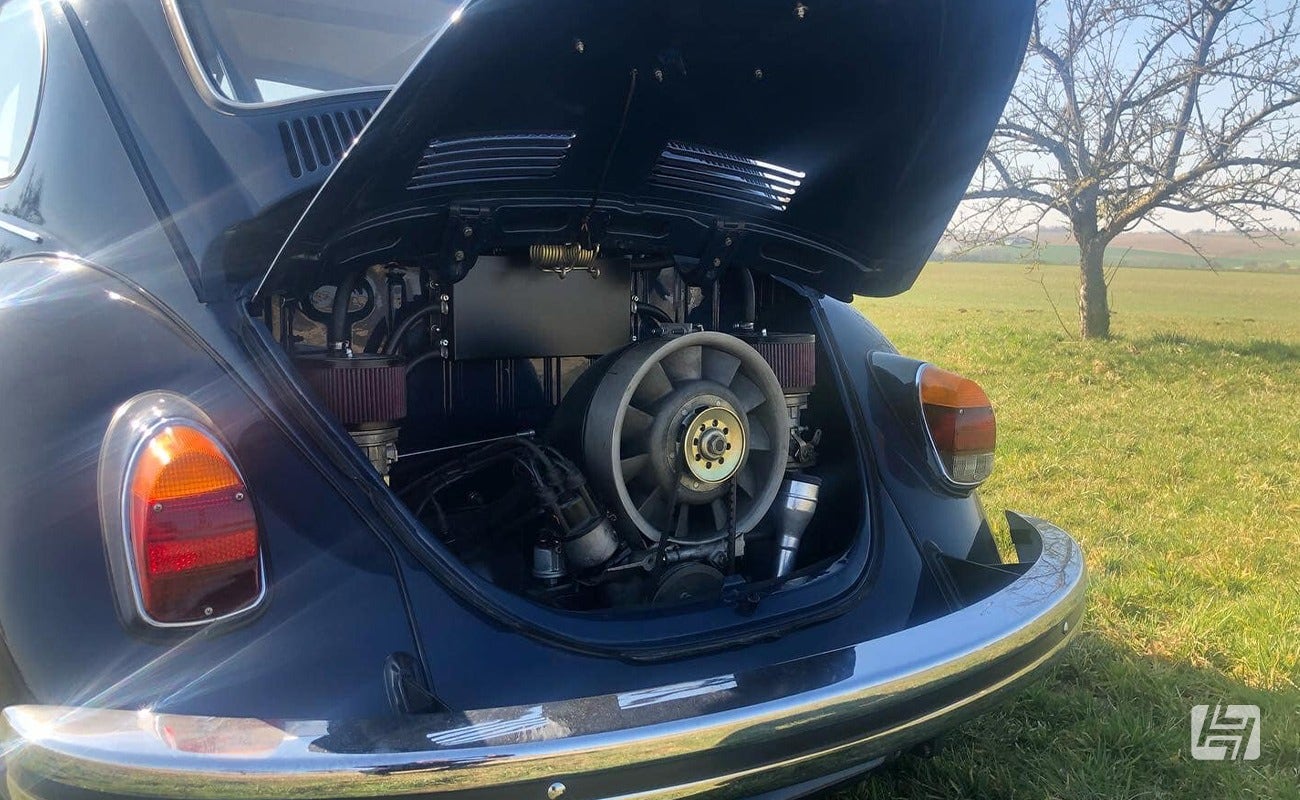 Moving into Banking
The weekends and evenings might have been full of DIY mechanics and engineering, but it was a second stint at university which led to an early career in the finance sector, working for different international banks in Europe. However, Jens reveals "I didn't like the job very much and I needed more time to build and restore old Vdubs, especially as I had started to drag race a Beetle in the Street Eliminator Series."
Going Public
Off the back of his own personal efforts in aircooled engineering and racing, friends started to request his services. "In 2008 I relocated from my private barn to something more industrial, taking on a workshop in the Stuttgart area, and founding Richarzzz Speedshop."
Jen's bought two lifts, some new tool cabinets and the necessary '60s and '70s machinery to enable him to faithfully produce period correct parts. He's since recruited 6 people into his team, including an engine and transmission specialist, and he's built a body shop and paintshop under their roof too, so the same team can follow a car beginning to end. "It's very important for me and my team mates that there are no shortcuts in anything that we do."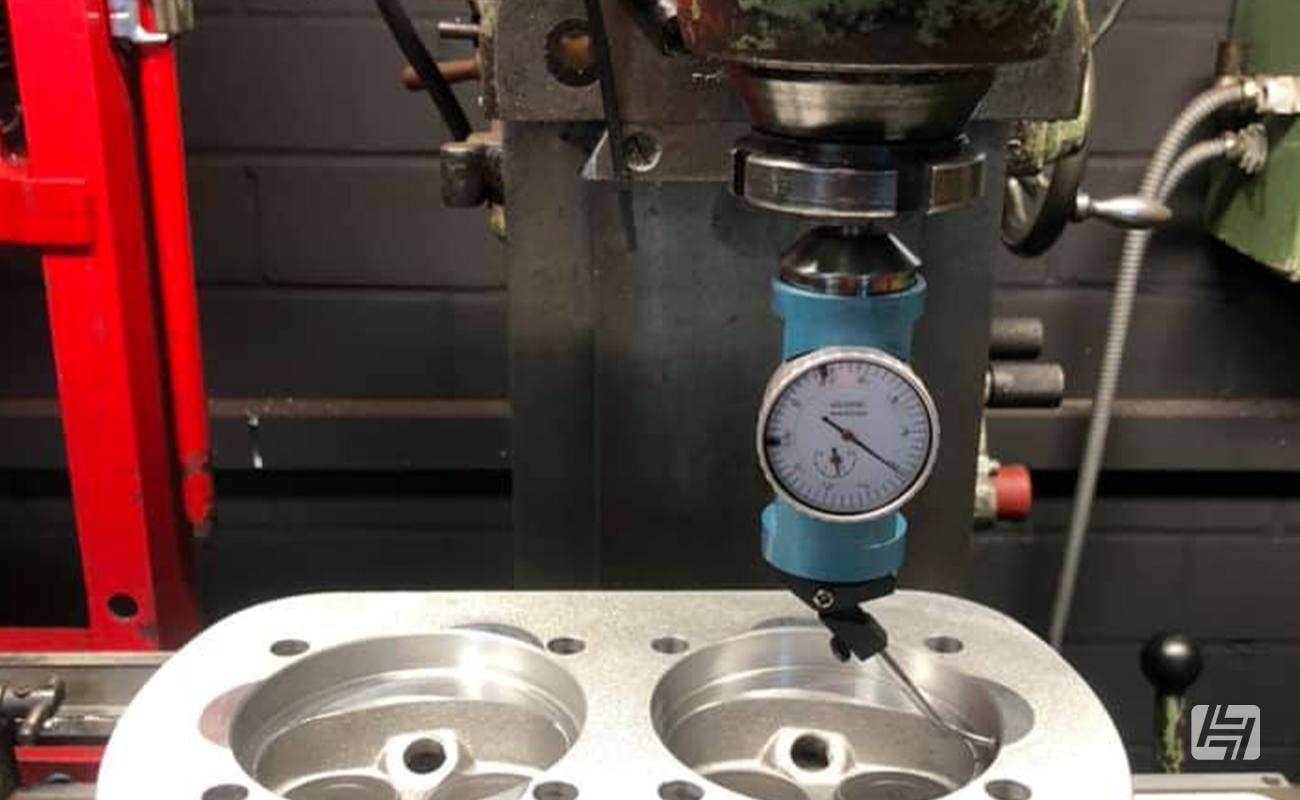 Customer first ethos
"From day one I was working for customers who wanted an outstanding unique car, and I'm not prepared to accept any compromises in quality or style. We document every step of the work we complete on a project, and that makes it very comfortable for the customer, not to mention helping to retain the investment they are making in their classic cars."
"We sit down with the customer and listen to what they want in their dream car, then get to work. When it is ready, we will deliver it to their home, and there's never any discussion required about quality or reliability. We offer a full unlimited mileage, 2 year guarantee on all our products."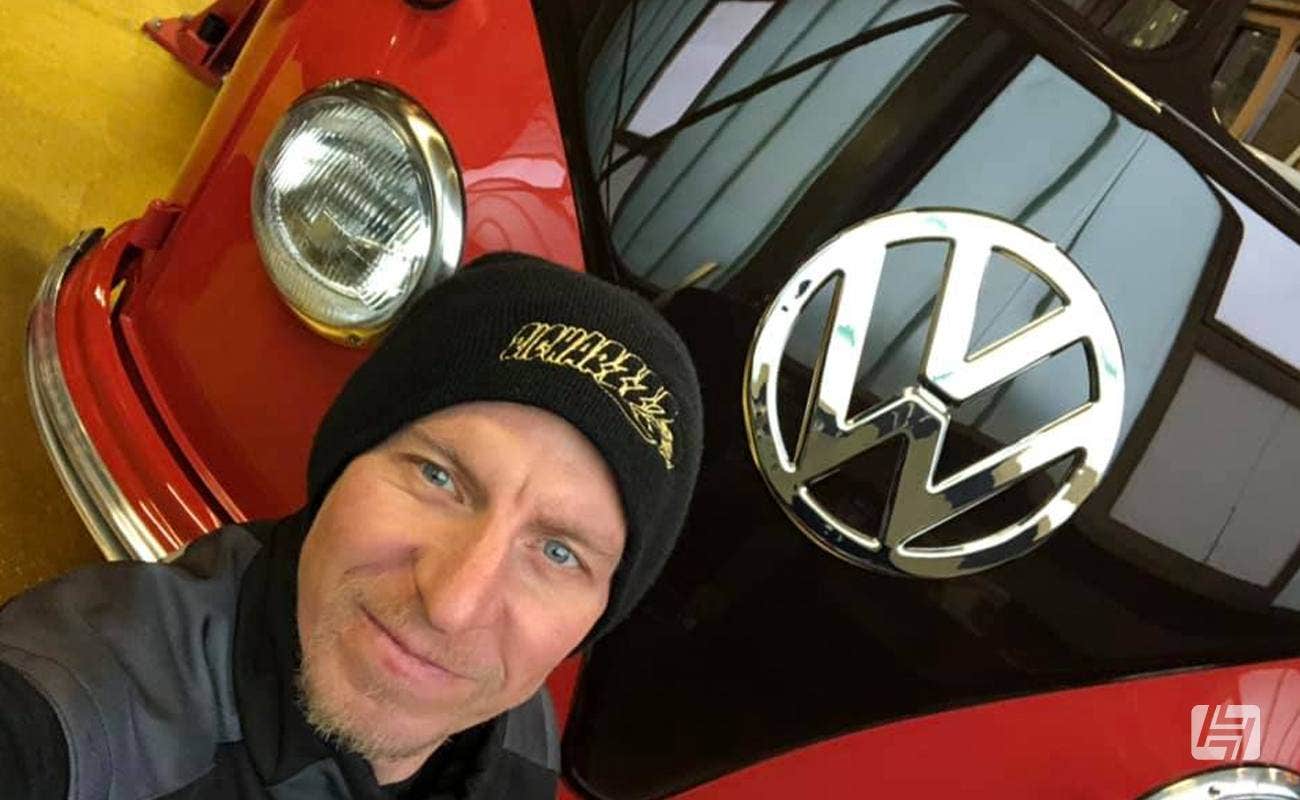 No Show all Go!
When asked about attending events, Jens is clear. "Our customers get to know about us from their friends or the cars they see in the scene. We haven't attended any shows or exhibitions for many years as we have too much work, and not enough time!"
Richarzzz Speedshop has built a name for itself with high-end restorations and performance upgrades, concentrating mainly on the more unusual VW-powered vehicles from the 50s and 60s. "We've done Karmann Cabriolet's and Busses, Low light Ghias, 181s, and Fridolins." There have even been coachbuilt specials from Rometesch and kit cars Jens reveals, explaining Buggies and Speedsters are particular favourites of theirs.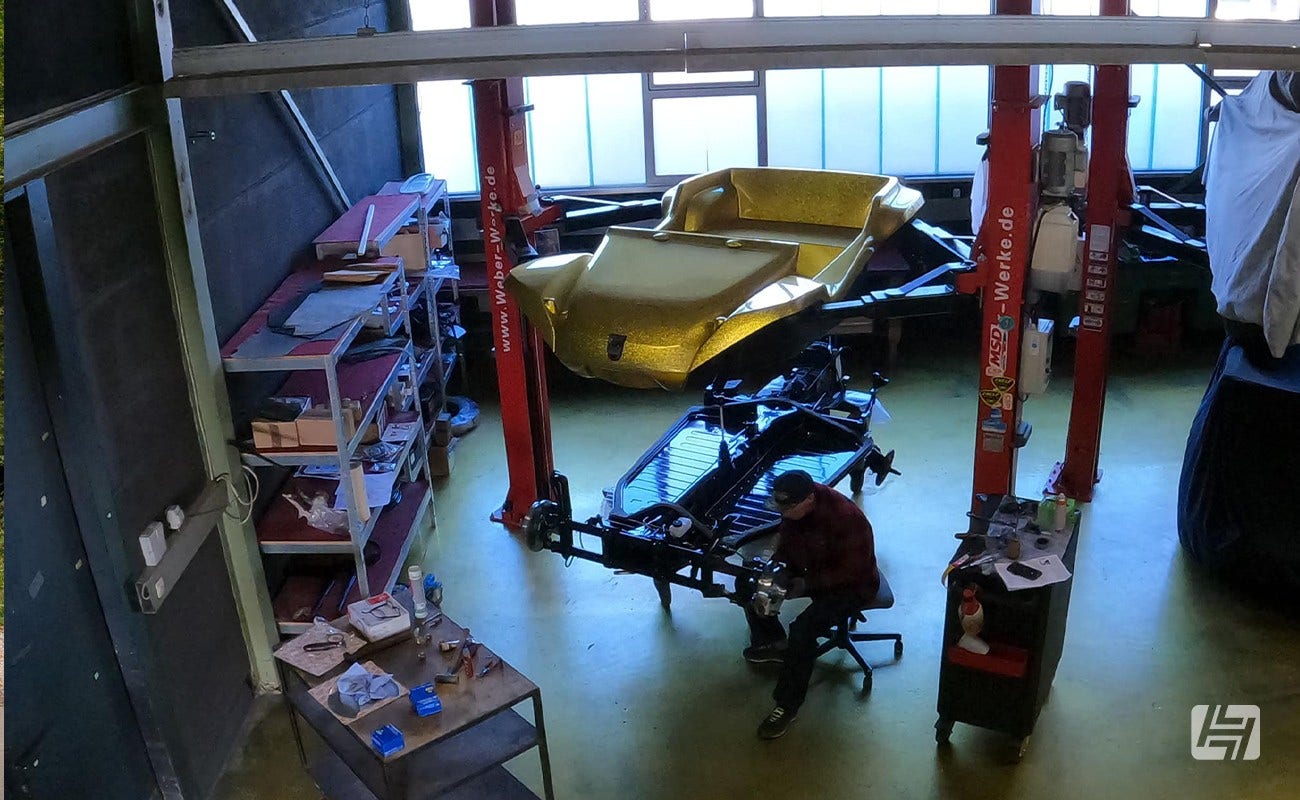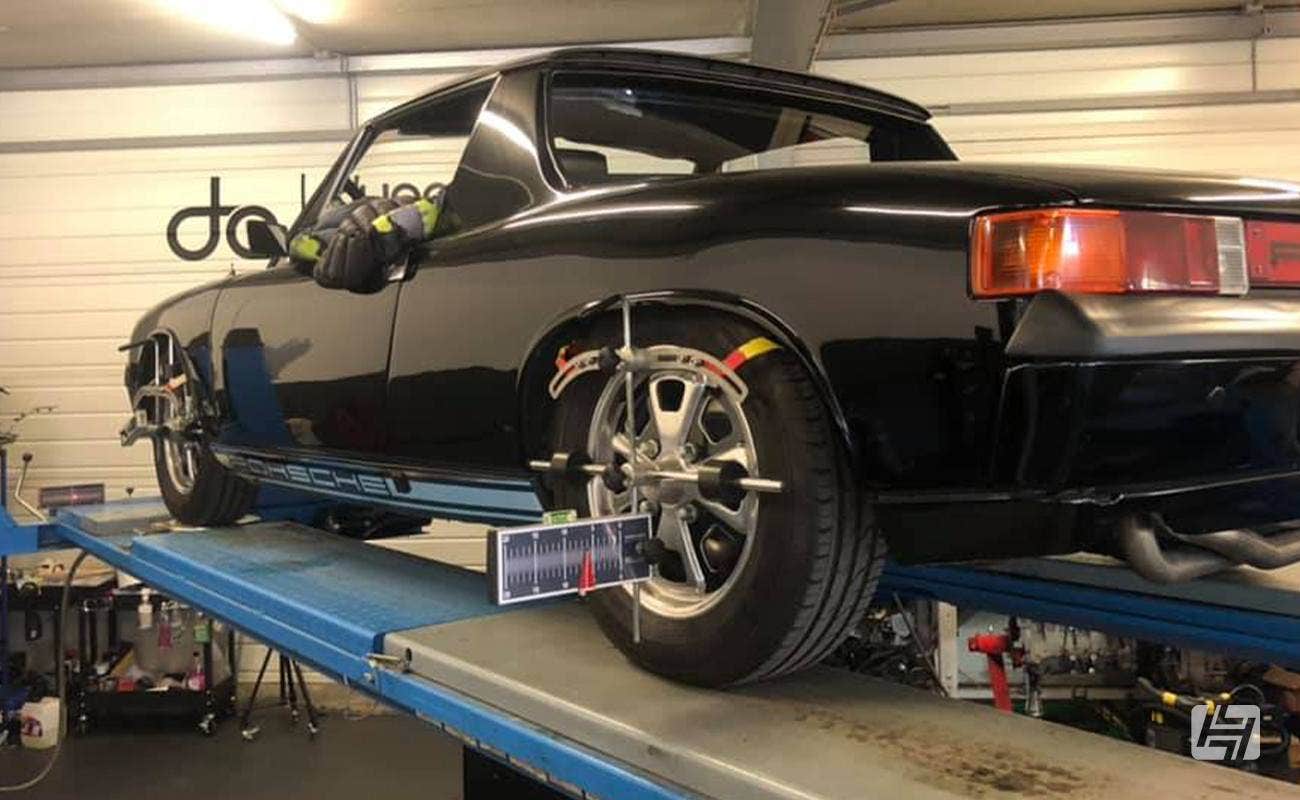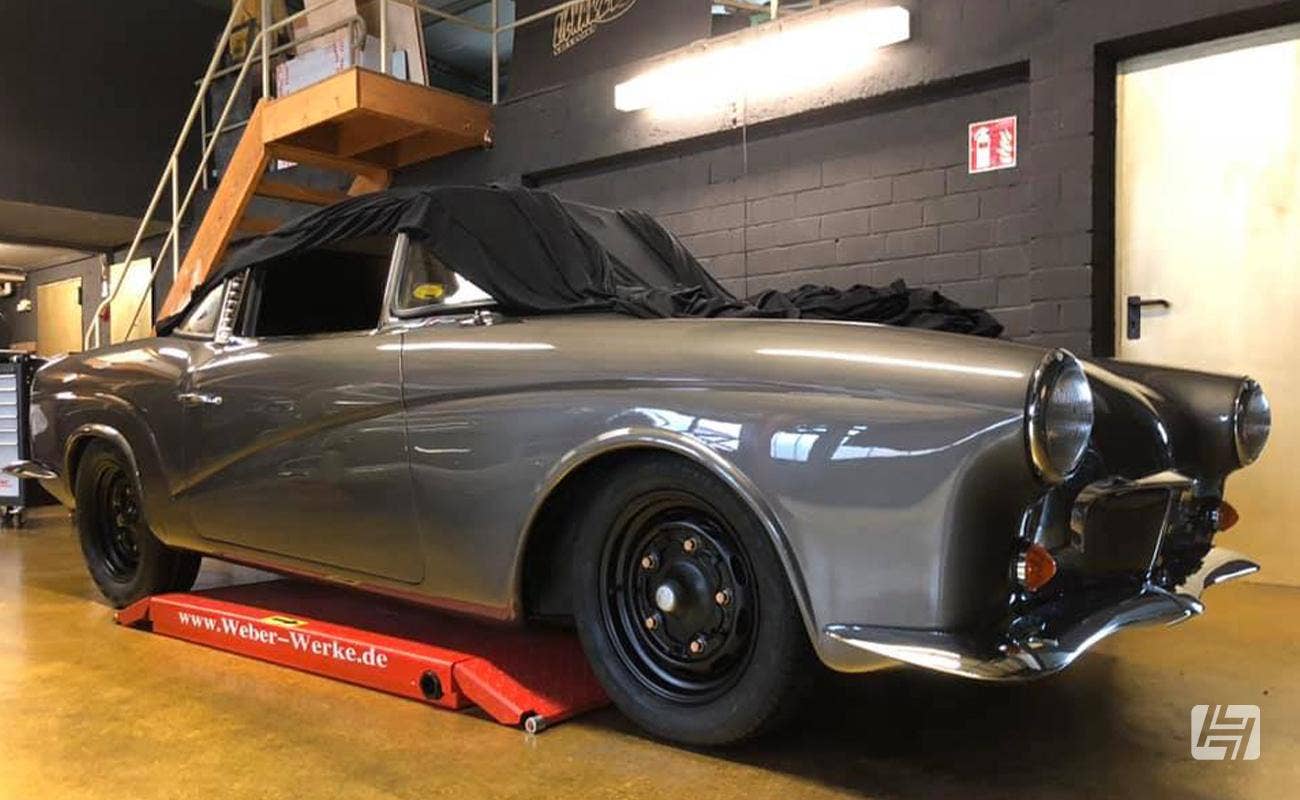 Personal Projects
As is often the way for owners of specialist workshops, they have a few special cars tucked away that they have built over the years but can't bring themselves to part with. Jens is no different.
"I've still got the first car that I built with my Dad as a teenager and a 1956 Rag Top Oval with a 2387ccm engine on IDA's. There's a 1958 double door panel with a 2332ccm, that's a shop truck and gets used daily in the summertime. We've also got a 1967 11-window with a 2275ccm, that we use as a family-run around during the summer, plus a '67 Meyers Manx Dune Buggy. Then there are a couple of race cars too, a 1973 Formula Vee which was previously driven by Keke Rosberg, and a 1976 Formula Super Vee which was owned by ex-Porsche Le Mans driver Jo Gartner."
That's quite the collection we'd say!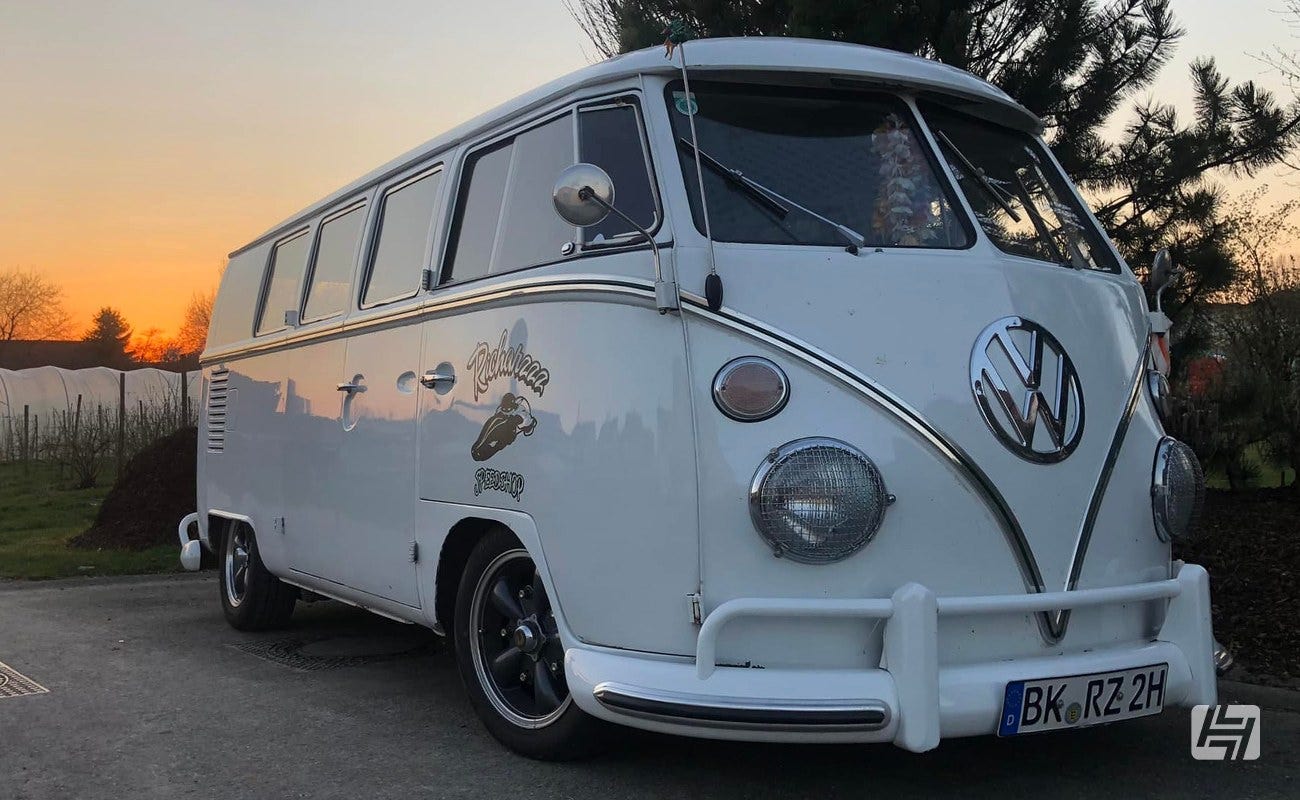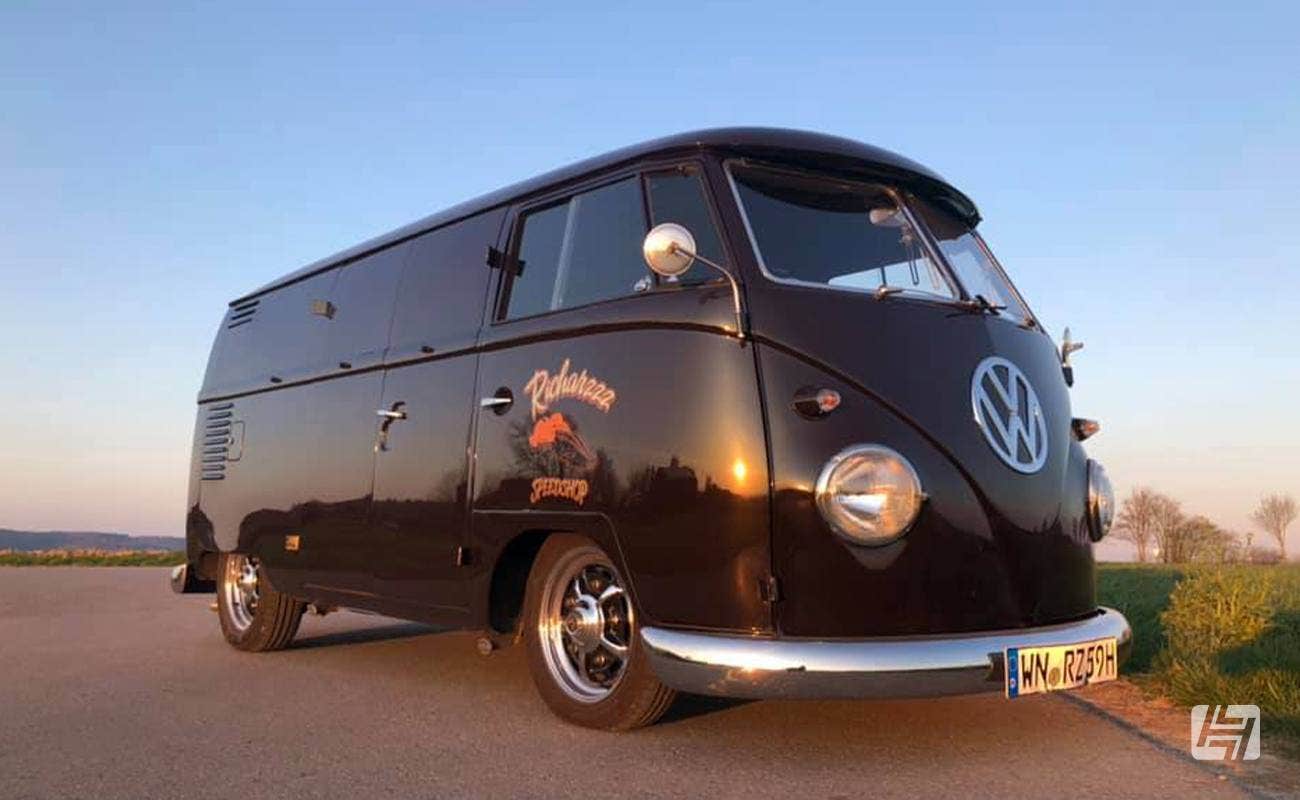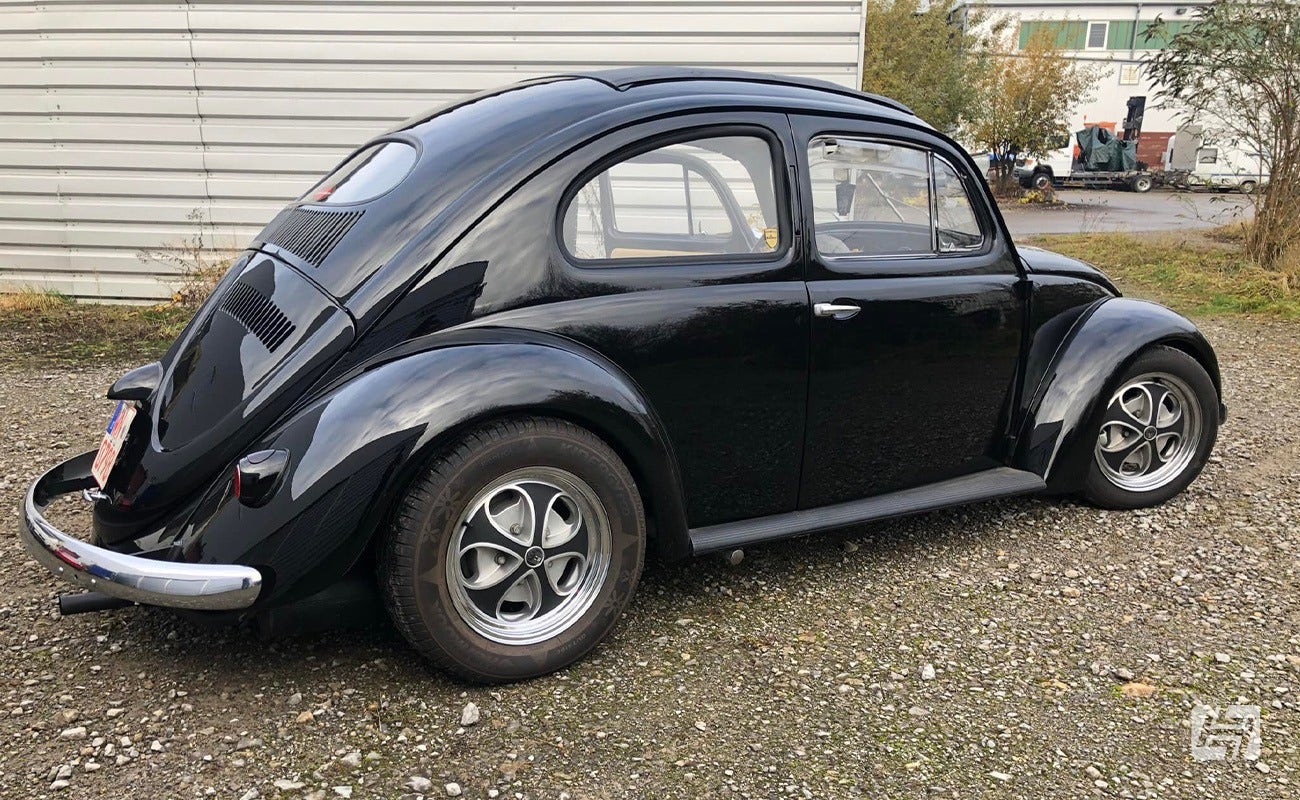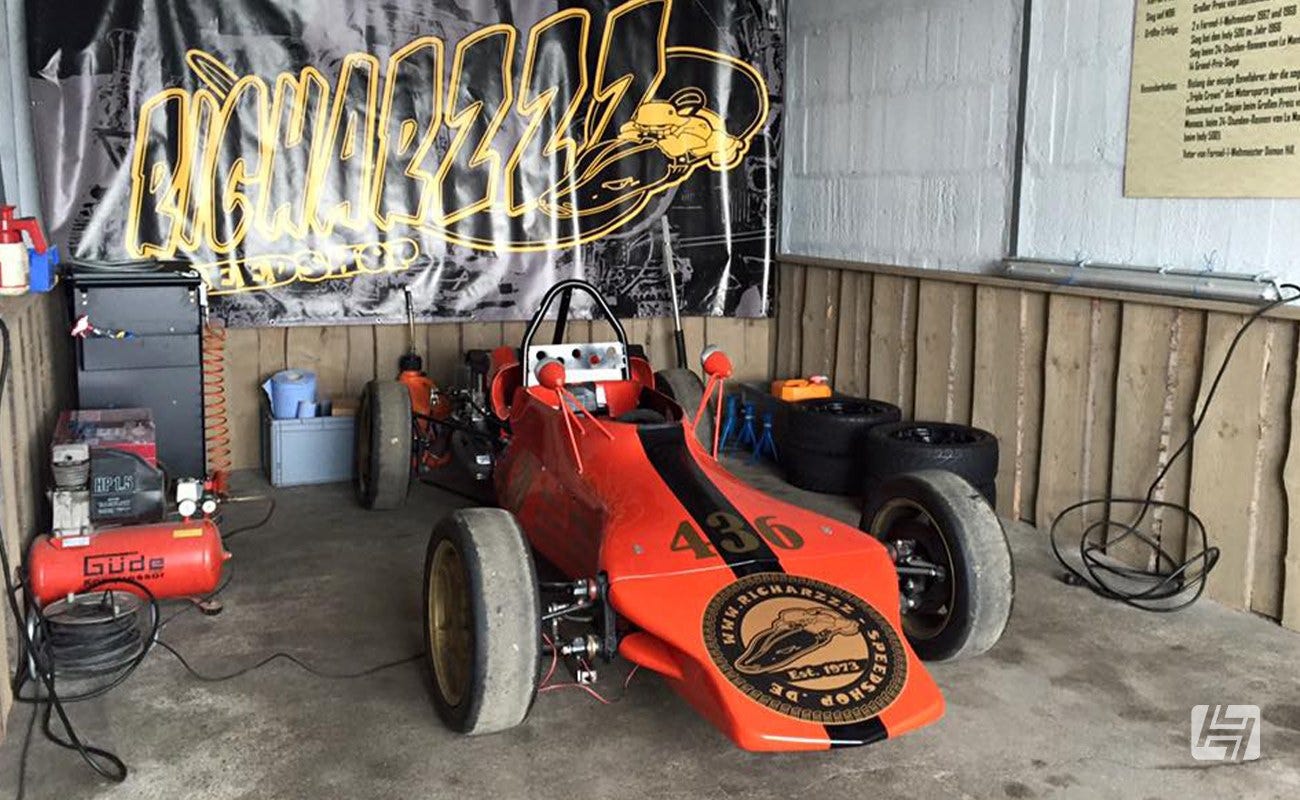 Anyone, any car and anywhere…
I started asking this question to guests whilst hosting Instagram Live interviews back during the pandemic, and it prompted some wonderful answers, so I asked Jens the same.
If you could drive any car, anywhere, with anyone who, what and where would it be?
Just as his work on the cars is detailed and considered, so was his answer to this… "I'd love to drive in my black Oval Cal Looker with Gren Aronson on the Pacific Coast Highway. I'd take my friend Rolando Alvarado to the OCTO show in my 1959 double door, and race across the Baja desert in California with Bruce Meyers in my buggy."
The last two choices are a little closer to home "In the1967 with my wife and son on a surf trip down the French coast from Dune du Pilat to Nazare in Portugal. Lastly, in my '75 late looker with my dad. He passed away this year, and it really doesn't matter where we go…"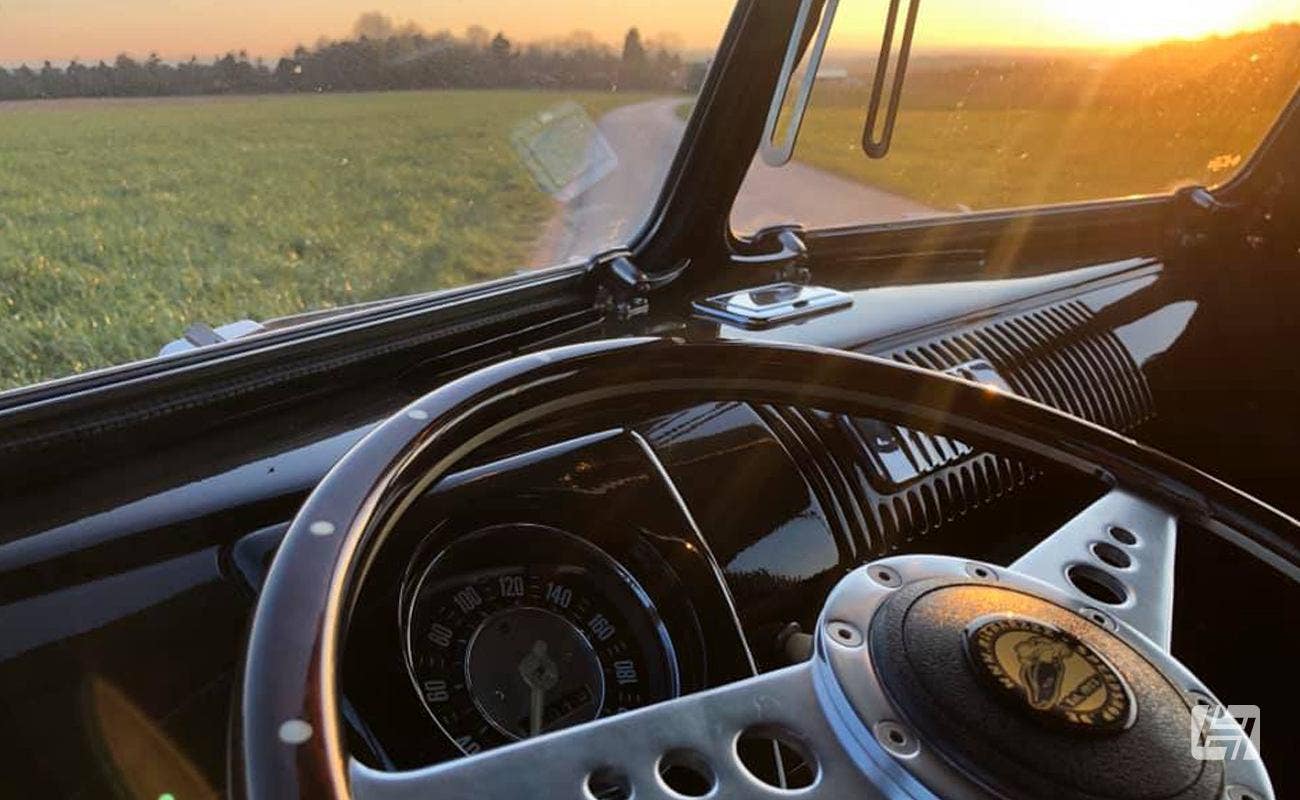 A big thank you to Jens for taking the time to talk with us. If you have a story you would like to share with us, please get in touch.
Andy