Slot Mag Alloy Wheel Machine Cut 5.5Jx15'', 5/112 PCD, 4.16" BS
Slot Mag Alloy Wheel Machine Cut 5.5Jx15'', 5/112 PCD, 4.16" BS
SSP Slot Mag alloy wheel with a machine cut finish.

This wheel measures 5.5x15" and has a backspacing of 4.16". It has a stud pattern of 5/112. It is supplied with a 2 year warranty on the finish and with a maximum load rating of 695Kg

NOTE: These wheels are not certified for T25. The rear brake drums may require a 10mm spacer shim in order to fit these wheels.

Free nuts/bolts provided when you buy as set of four wheels. Please add a comment with your vehicle model and year and any relevant details.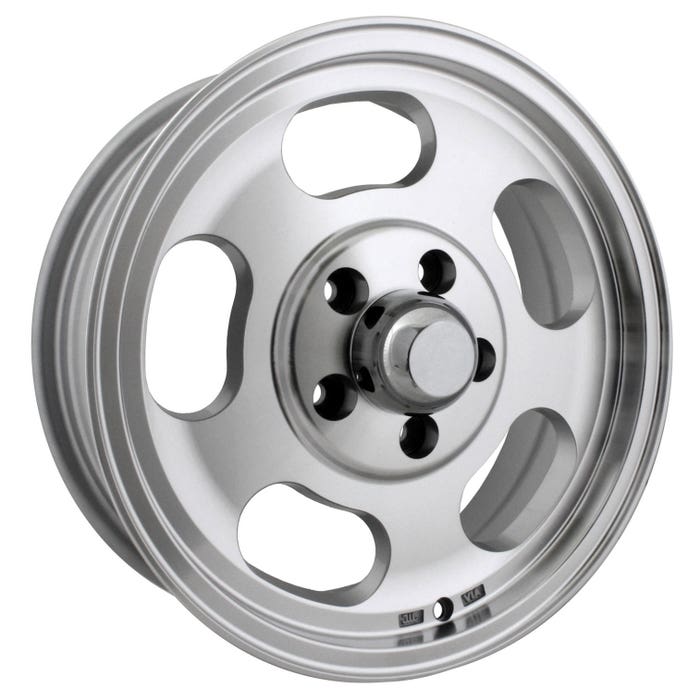 Warning
This product, and the activities for which this product is intended (including operation, servicing and maintenance of a passenger vehicle or off-road vehicle) can expose you to chemicals including engine exhaust, carbon monoxide, phthalates, and lead, which are known to the State of California to cause cancer and birth defects or other reproductive harm. For more information go to https://www.p65warnings.ca.gov
Product Information
Product Attributes

| | |
| --- | --- |
| Fitting Info | To maintain the finish and comply with warranty these wheels should be treated regularly with a quality wheel wax or sealant. |
| Marque | Volkswagen |
| Diameter | 15 |
| Width | 5.5 |
| PCD | 5/112 |
| Offset | ET+23 |
| Back Space | 4.16 |
| Brand | SSP Wheels |
| Quality | Top Quality |
| Unit of sale | Each |
| Weight | 1.00 |
Fits Vehicles
Product Vehicle Years

| | |
| --- | --- |
| Baywindow | 1971 - 1979 |
| Vanagon | 1980 - 1991 |
| Brazil Kombi | 1997 - 2014 |
You may also like
AC601SB32

Beetle 1951 - 1979

Baywindow 1968 - 1979

Split Bus 1950 - 1967

Karmann Ghia 1960 - 1974

AC601SN17B

Beetle 1967 - 1979

Baywindow 1971 - 1979

Vanagon 1980 - 1991

Karmann Ghia 1967 - 1974

AC601SP22

Baywindow 1973 - 1979

Vanagon 1980 - 1991