Porsche 911 Exhausts & Exhaust Parts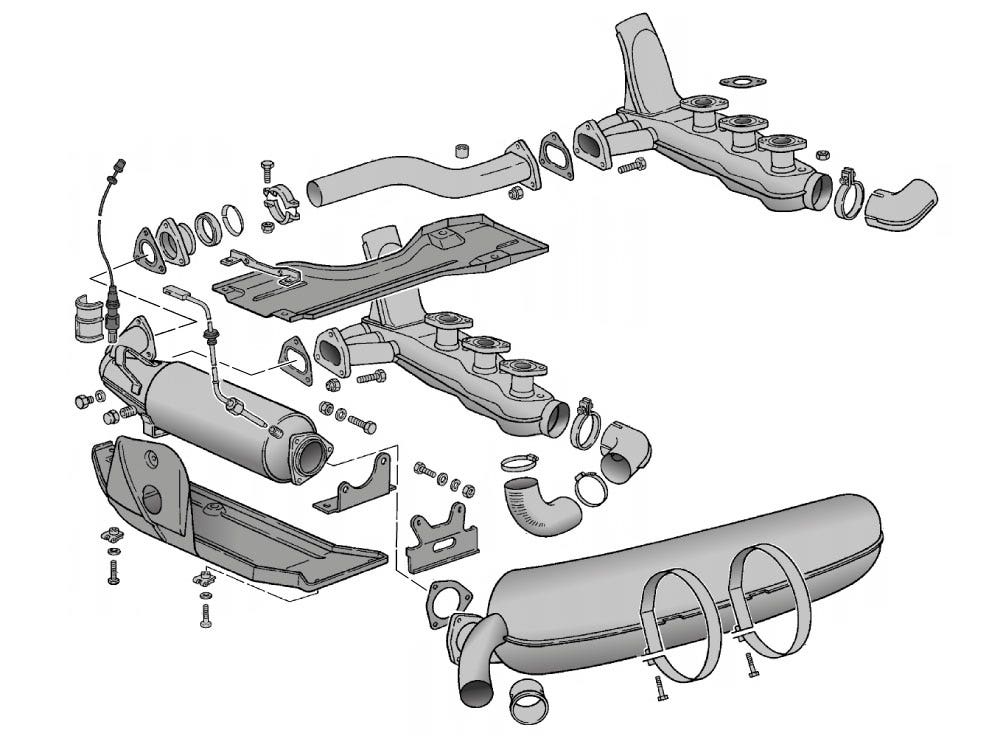 Showing Items 1-36 of 103
Showing Items 1-36 of 103
Porsche 911 Exhausts
Heritage Parts Centre has all of the Porsche exhaust parts you could require for both air- cooled Porsche and water-cooled Porsche models, too.
Whether you're looking for a standard replacement exhaust, or a performance upgrade for your Porsche 911, be sure to check the online webshop, where you'll find everything you'll need. Porsche exhaust systems and parts, Porsche cylinder head, Porsche crankshaft, we have whatever you need to complete your Porsche engine rebuild!
And, with more than 30 years experience in the supply and distribution of classic VW parts, you're in safe hands with Heritage Parts. Why not speak to one of our experienced sales advisors, who will be able to provide help and advice to ensure that you end up with the correct Porsche engine components for your project.
Our Shoreham-based warehouse provides the storage and the infrastructure required to provide a top quality service, hence many Porsche parts can be picked, packed and posted for next day delivery. And don't forget that your Porsche engine parts can even be delivered direct to your preferred Porsche engine specialist or Porsche workshop, if required. Remember, it's not just the 6-cylinder Porsche 911 engine range that we stock Porsche repair and service parts for, but also the four-cylinder Porsche 912, too.
For Porsche engine gaskets, Porsche engine bearings, Porsche rebuild parts and Porsche service items are available, along with a full range of Porsche engine ancillaries and related parts – simply browse through our Porsche online parts catalogue! And remember, if you can't find the parts you require, just call one of Porsche sales team who will be happy to help!
Porsche 911 Exhaust Categories