Richard | North America Trade Sales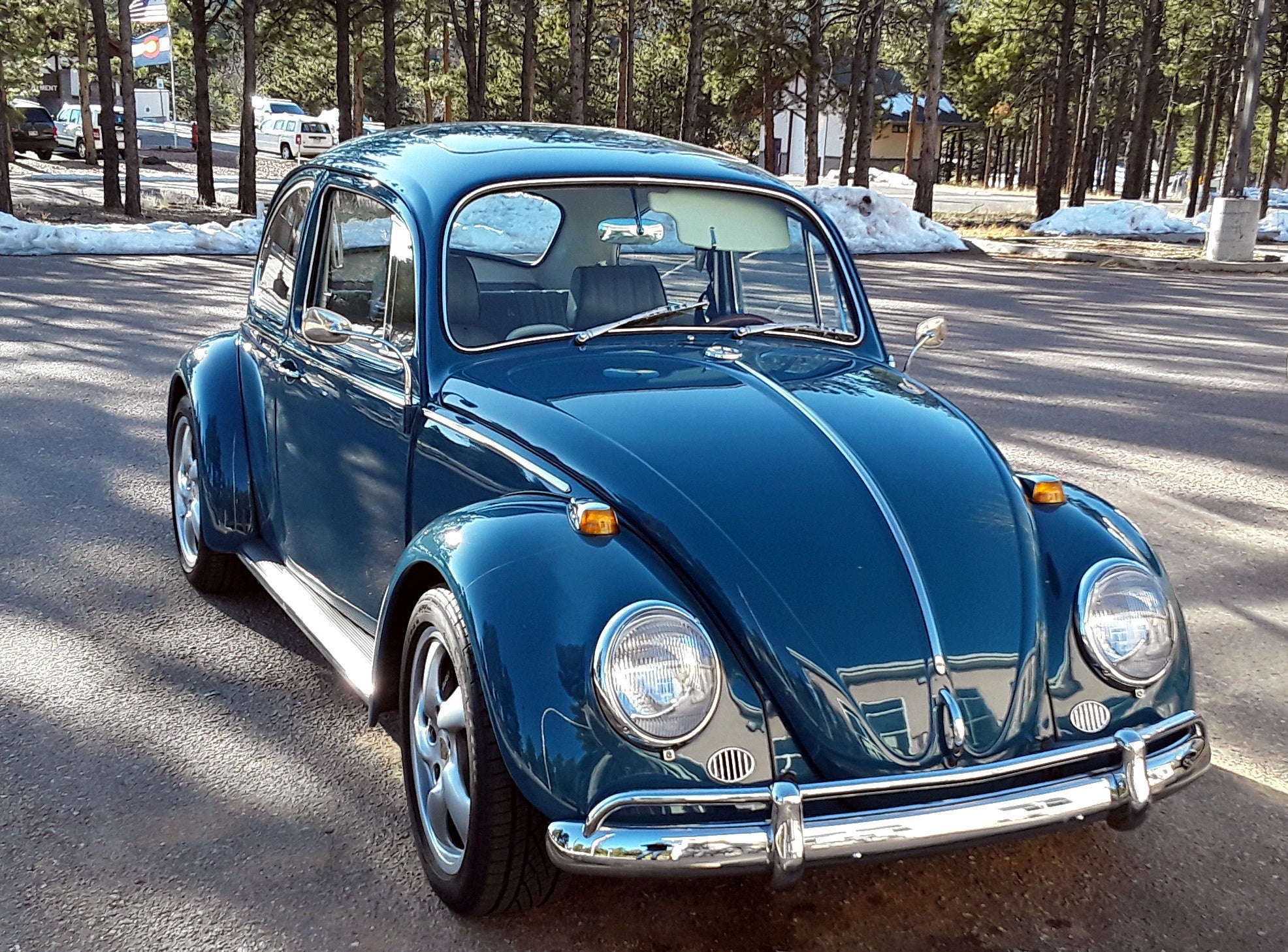 | | |
| --- | --- |
| Job Title | Trade Sales, North America |
| Started | 2014 |
| Vehicles Owned | 1965 L360 Sea Blue Sunroof Beetle |
| Hobbies & Interests | Driving fast, travel, reading, films, watching rugby (Wales), F1, vintage racing, hiking, camping, working on Beetle. |
Meet Richard
Richard joined Heritage in 2014 to look after the North American trade (wholesale) customers. He lives in Colorado and has owned VWs since 1974 and worked in the parts and repair industry since 1978. Not surprisingly he's owned many models from Ovals to a 23 window Samba, Type 3s, Type 4s, at least seven 181 Trekkers (Thing in America) including a Texas Yellow 182 (RHD), Bay windows, T25 Campers (Vanagon in America), various Golfs and even a Tiguan.
Beetle Spec: 2270cc Porsche 914 engine balanced to 0.02 oz/in, Dyno Tuned: - 220hp at wheels at 5,000RPM, 253 ft lbs torque @ 4,500RPM
Porsche 915 gearbox with LSD, 996 front discs, 944 Rear discs, Mendeola 'Stiffy' Suspension.
Richard's Beetle was featured in the March 2018 edition of 'Hot VWs' and can be seen in action on YouTube: https://www.youtube.com/channel/UCpJX1UO19W-YGewKCY1WmMQ