After a 6 month hiatus, I returned to the road in September with my good friend and colleague Chris. With our compass aimed at Weedon, near Daventry, we had an appointment with David Lane of
Workshop Seventy7
.
Location, location, location...
A classic cliché in exactly the right context for this serious set of buildings stooped in history. Workshop Seventy7 are lucky enough to call the ex-Royal Ordnance Depot their home. With the oldest buildings dating back to 1802, this former military barracks and munitions depot was in use until the mid-sixties. It now houses numerous engineering works, niche craftspeople and bespoke office spaces for the businesses of Northampton.
What is Workshop Seventy7?
It soon becomes apparent this wasn't part of a big plan for David, but a case of things falling into place in front of him. Having built up a company back home in South Africa, he'd moved to the UK in 2002 and was running a Management Consultancy and later keeping himself busy renovating property. However with an interest in design and classic cars he commissioned a
Porsche 911
hot rod build at a local workshop. Sadly, midway through the project, David found himself with an unfinished car and several technicians without a job. With his practical hat on he sourced a commercial unit a stone's throw from the old one, employed the existing motorsport trained mechanics who had started on his car and established Workshop Seventy7.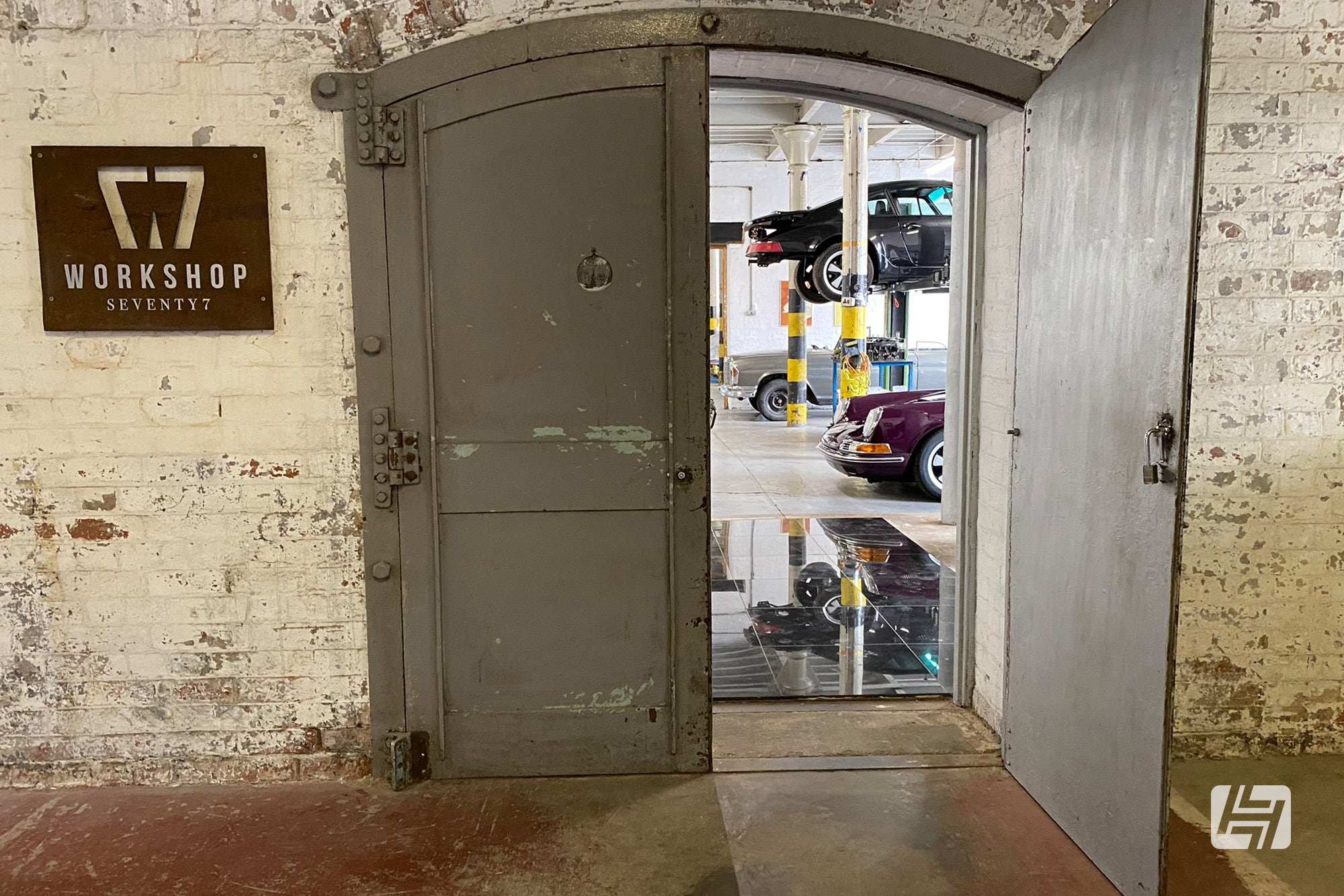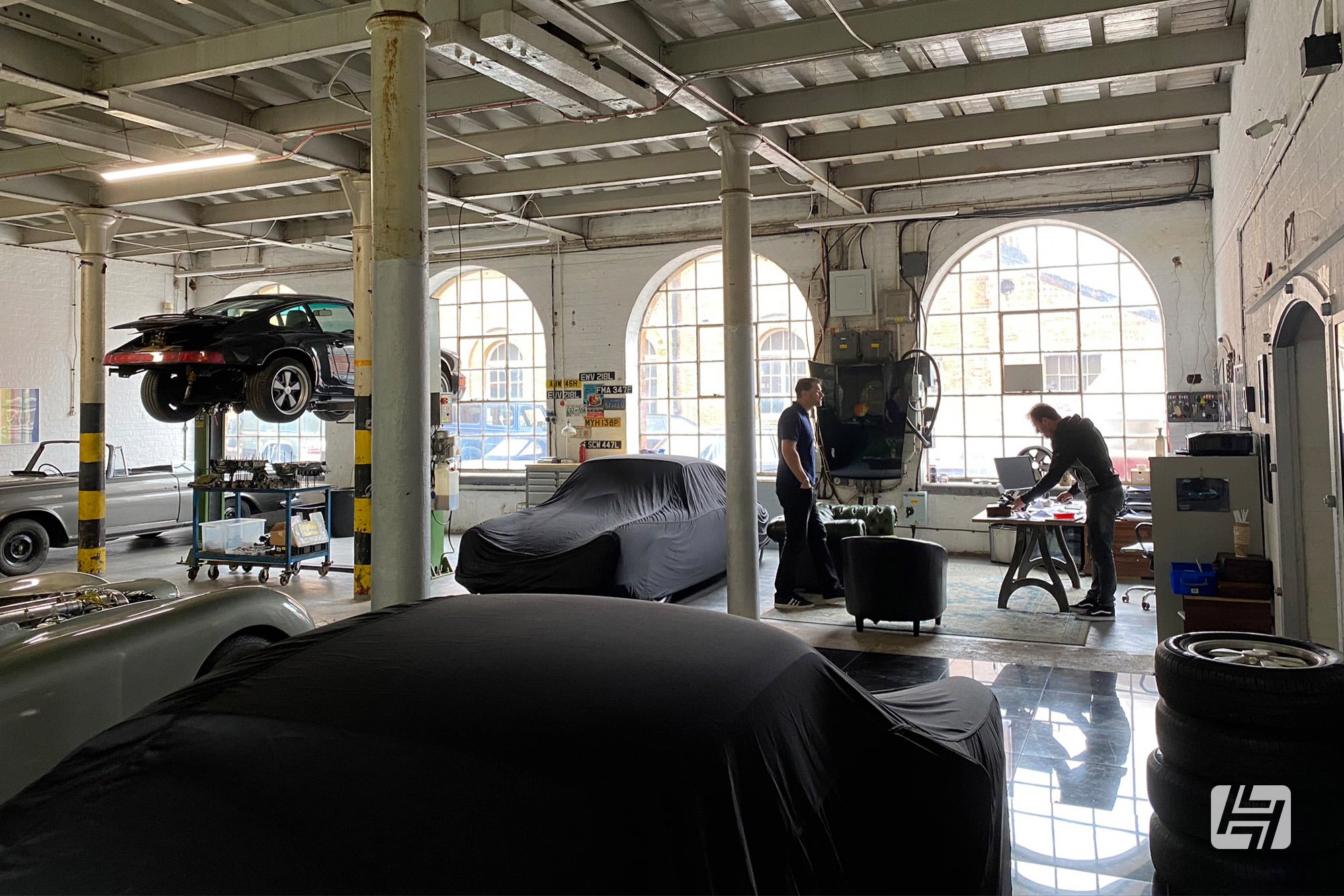 Knock, Knock...
Within a matter of days more jobs rolled through the aged doors of David's new Workshop, and all of a sudden 'playing with cars' had taken place of property development. "Whilst the numbers are big when you develop a property, by the time all the costs are taken into account, it's not paying much more than a basic wage," David tells us, continuing "and this is a great place to work. I'm bad with spanners, but what I do have is great communication skills. I'm a Project Manager, and I spend the time to ensure customers get the vehicles and experience they are really hoping for. Some customers know exactly what they want, others want me to choose the colour and everything."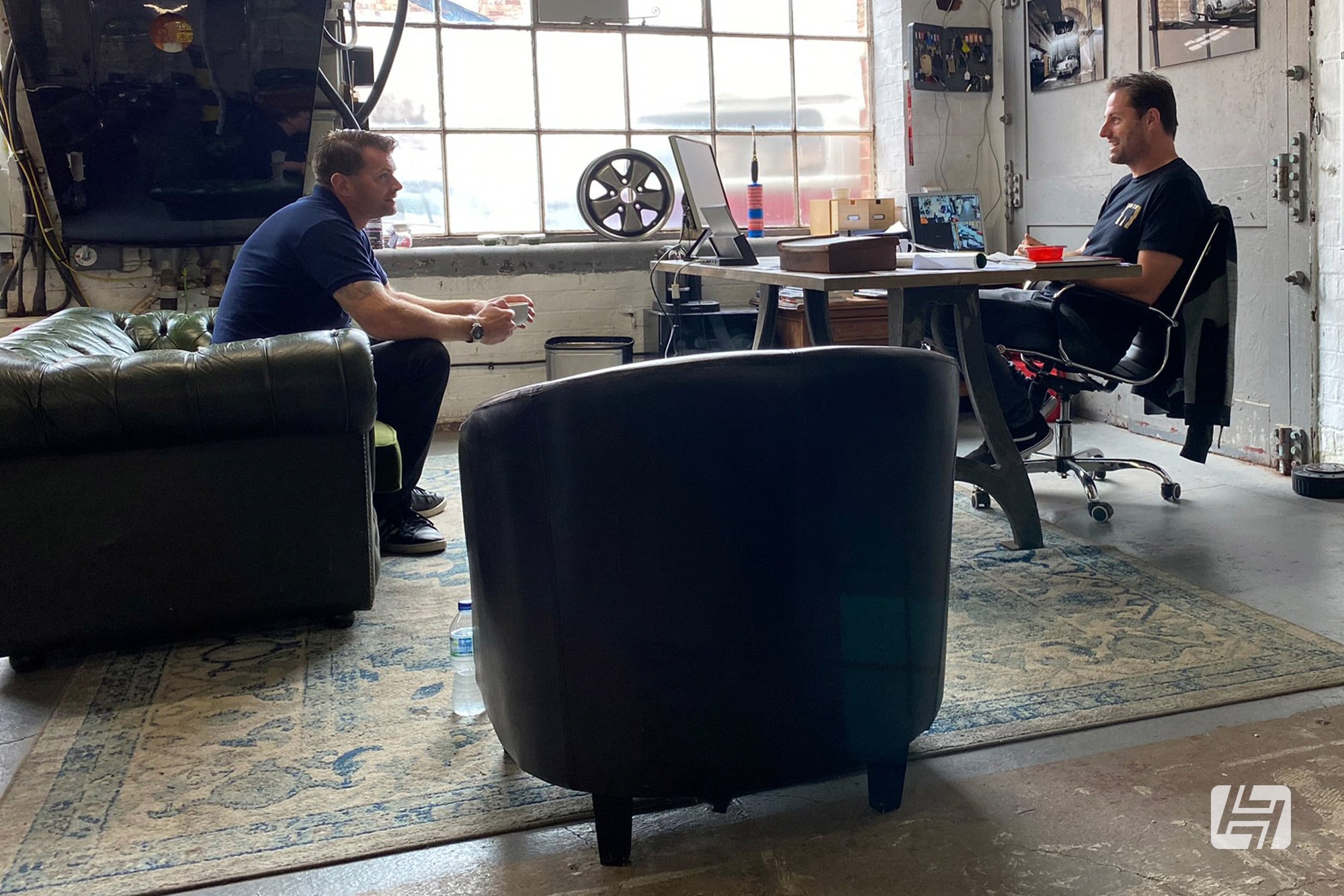 The atmosphere
The light shines through the huge church-Esque arch windows illuminating the corner where David has his desk. He offers us a coffee, then proceeds to blow torch the cups "I can't stand coffee in a cold cup" he remarks. We take a socially distanced seat and he tweaks the music playing in the background to something a little more laid back. Just like watching vintage racing at Goodwood Motor Circuit the experience, sitting here in a building that is borderline majestic talking about the emotion of driving older vehicles is spot on. I can only imagine the excitement his customers feel when booking their project in.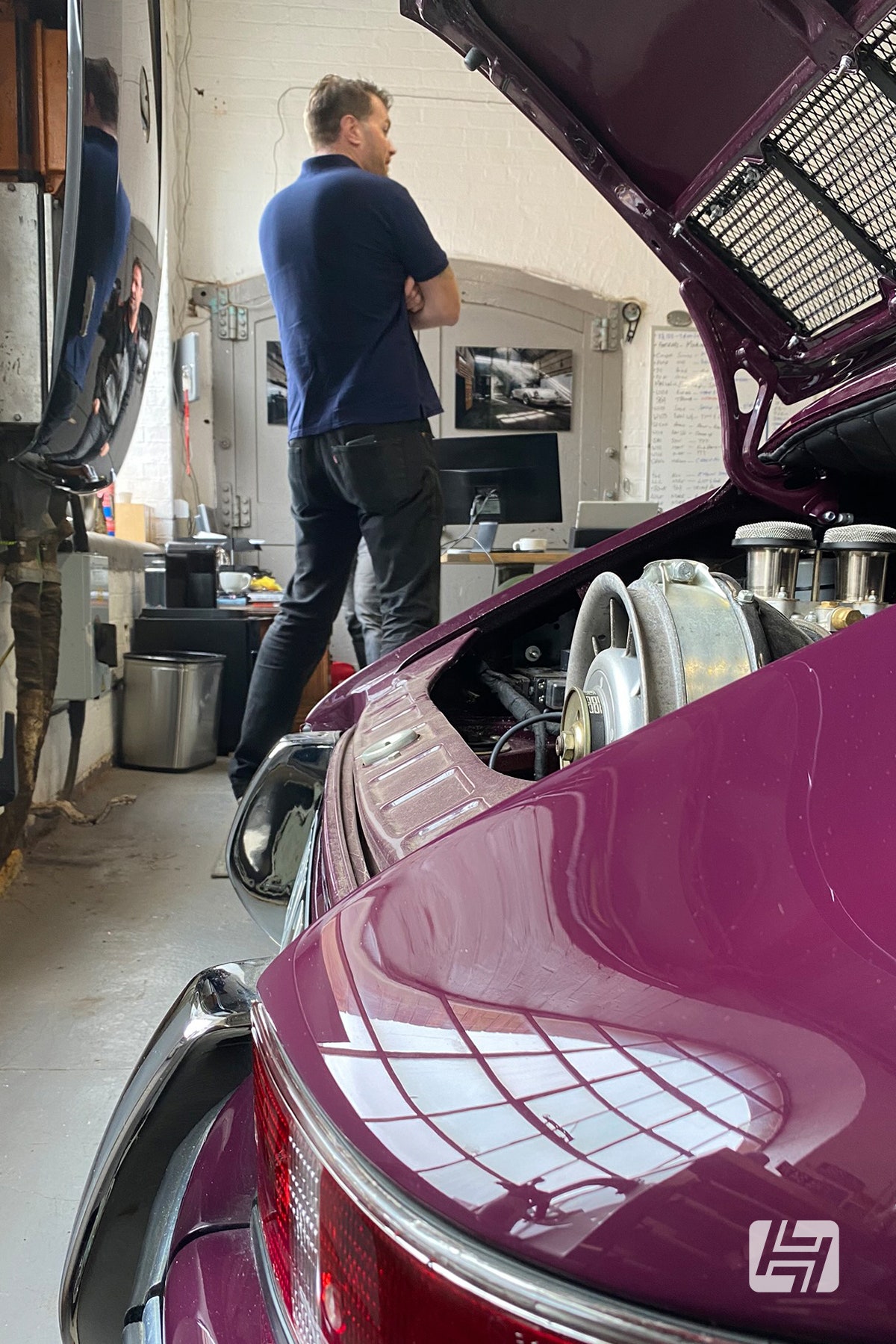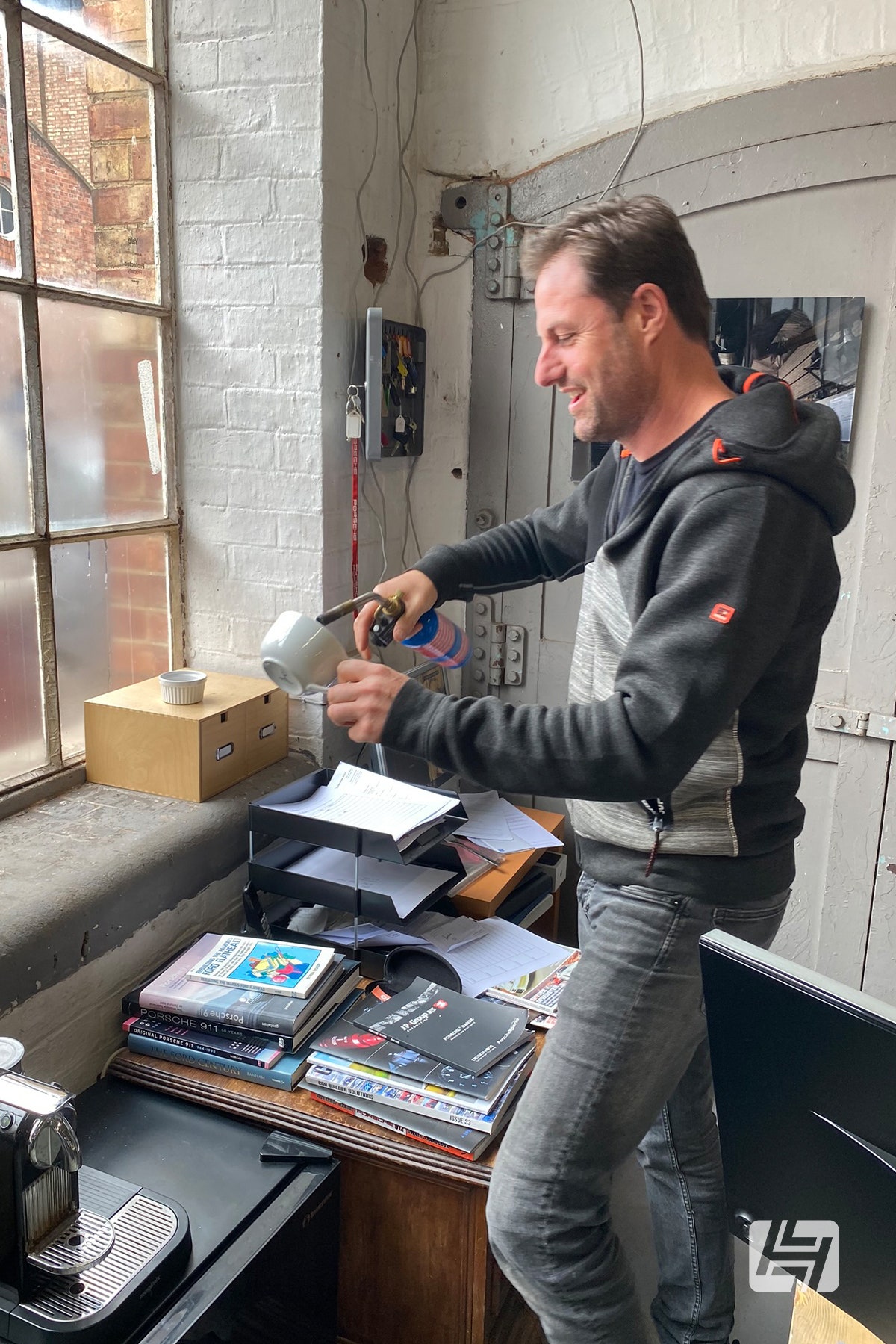 In God's name...
The 911 that started things off is the off-white Oshe Zero 2 which is parked, covered in flies outside. Behind Chris is the more subtle Aubergine painted Oshe Zero 5. From a bit of research before our trip, I knew Oshe (pronounced Oh-Sha) was the name of a God but incorrectly guessed at Nordic, rather than African descent. This is a nod of course, to David's home country and heritage. "I call these our halo cars and we'll build 3 halo cars a year" he explains. "The Oshe cars won't only be Porsche, but will all involve a full bare metal strip down and a rebuild incorporating a level of personalisation that best suits the person and the purpose the car is being built for." David cringes when he recalls his cars being compared to Singer. "I think they produce an amazing product, and I would never suggest my cars are better than Singer, but I want to offer something different for my customers, something more than just a choice of paint colour and interior."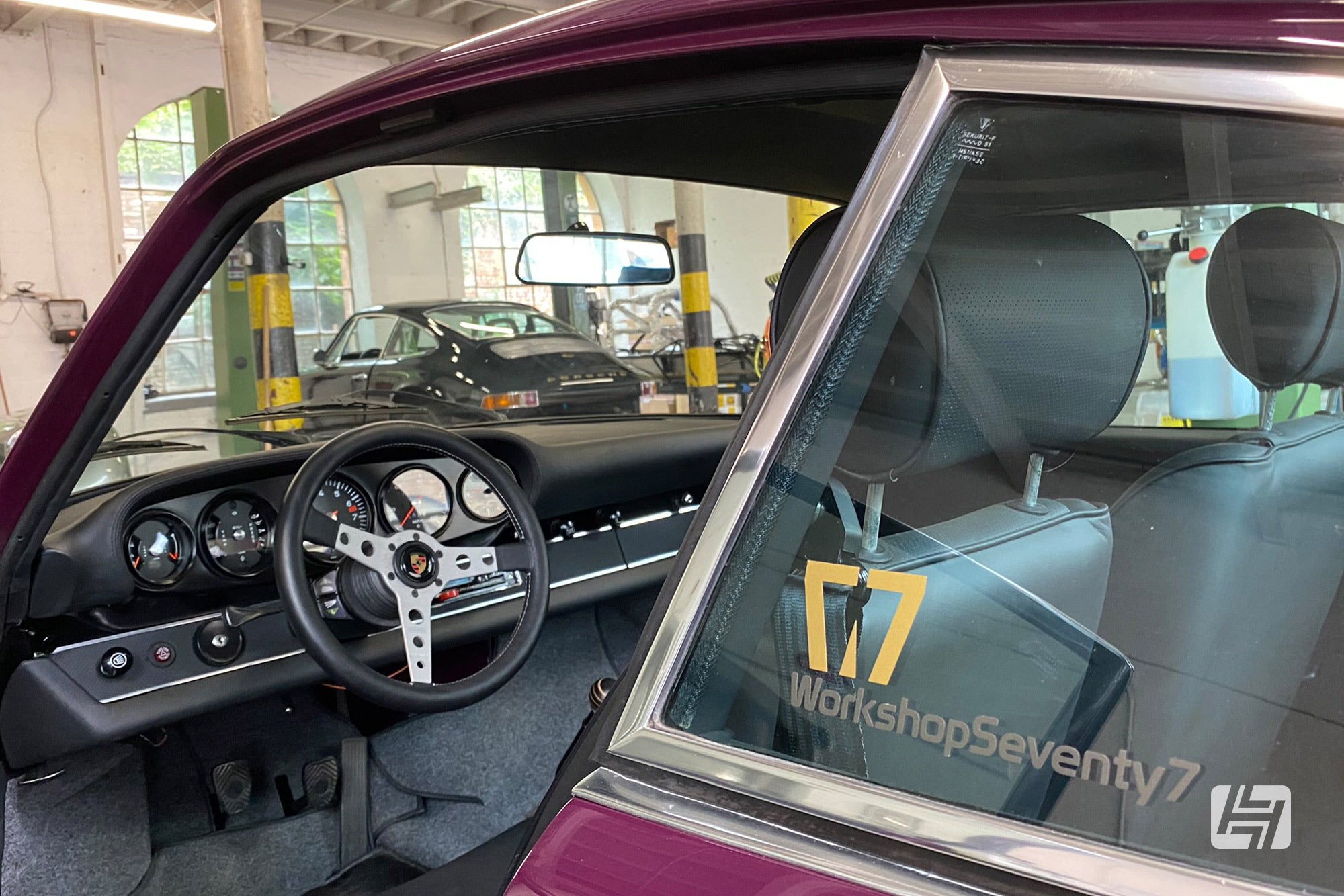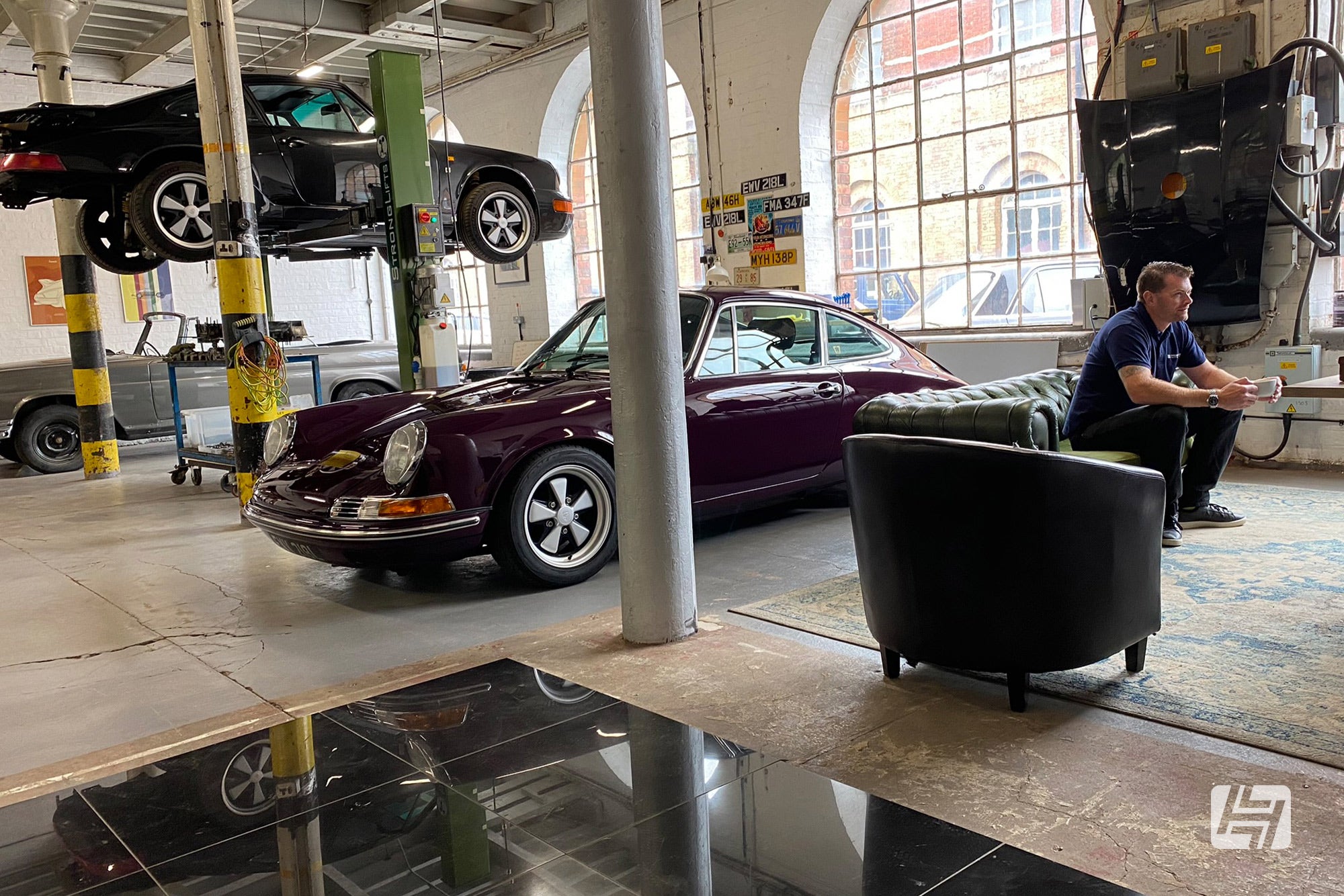 Pay to Play
Unlike some, David is comfortable talking numbers and believes in transparency when it comes to costs associated with the vehicles his team work on. "It's important that the relationship starts in the right place, and the client needs to be aware that a bespoke build like our Oshe cars, is not cheap." How much, I ask? "You'll be in it for at least £200,000" David reveals but offers a beacon of hope for those with slightly less disposable cash to hand. "On top of these halo cars, we have smaller more targeted 'Workshop77' touches we can add to a car to transform owners driving experience at a much lower price point. We recently did a Z3 for a guy, and he texts me 20 minutes into his hour and a half trip home after collecting the car telling me how much he loves it... That's what this is about!"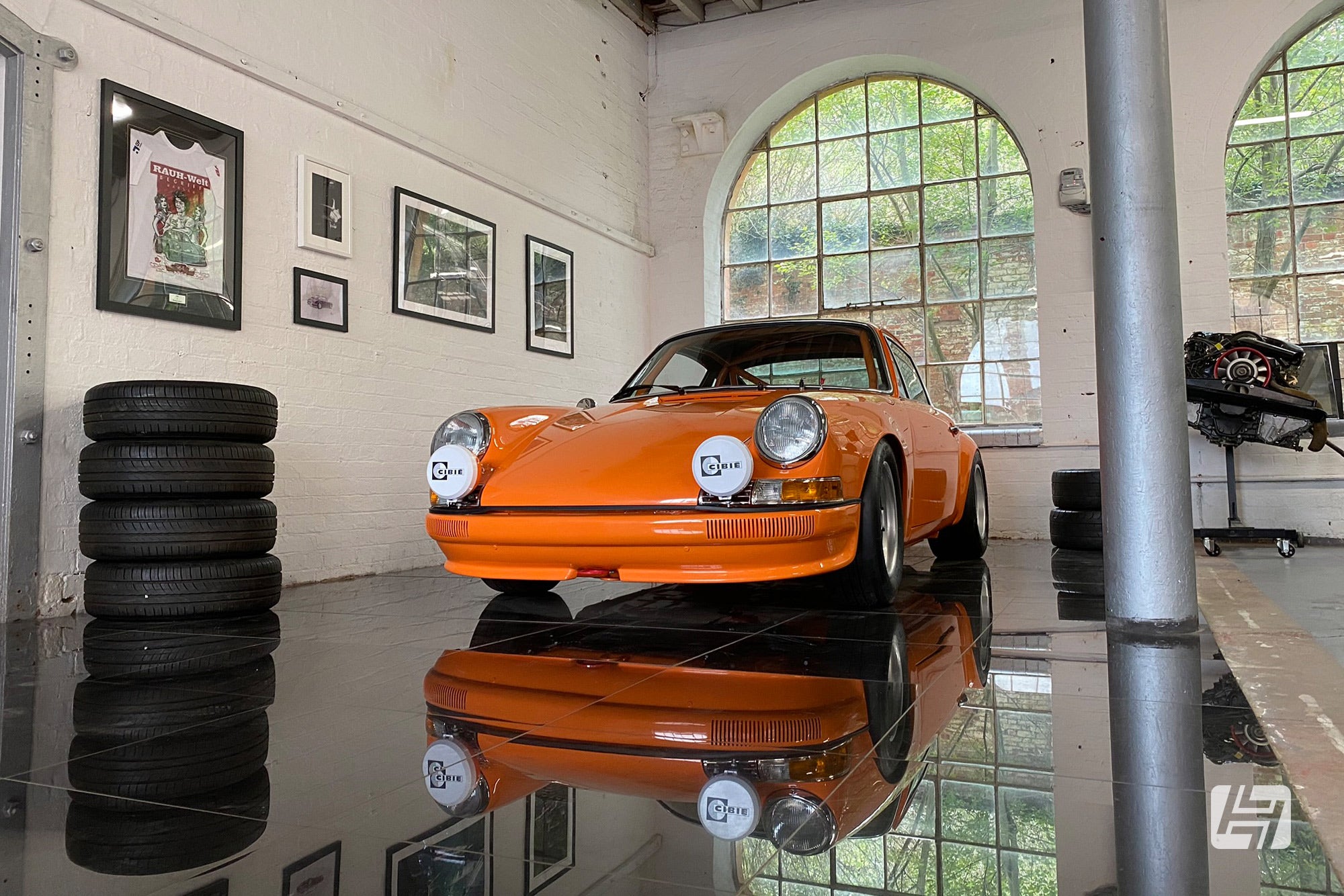 Backdates aren't my bag!
"Retaining a car's history is important to me," David tells us "even though my white car has
G series front shocks
, a 993 engine and
993 rear suspension
,  the body keeps the original lines of 1971, albeit enhanced with a genuine reason." The RS style front bumper houses a larger oil cooler, the side-mounted oil cap aids the delivery of fresh fluid and the flared metal arches keep the wider rubber suitably covered. Tipping the scales at just over a ton and hiding 300bhp beneath the ducktail engine lid this car has been built to be driven hard. "Stopping at a petrol station I often get asked if it is 'one of those cars...' I reply in jest and tell them it is the Daventry Commission!"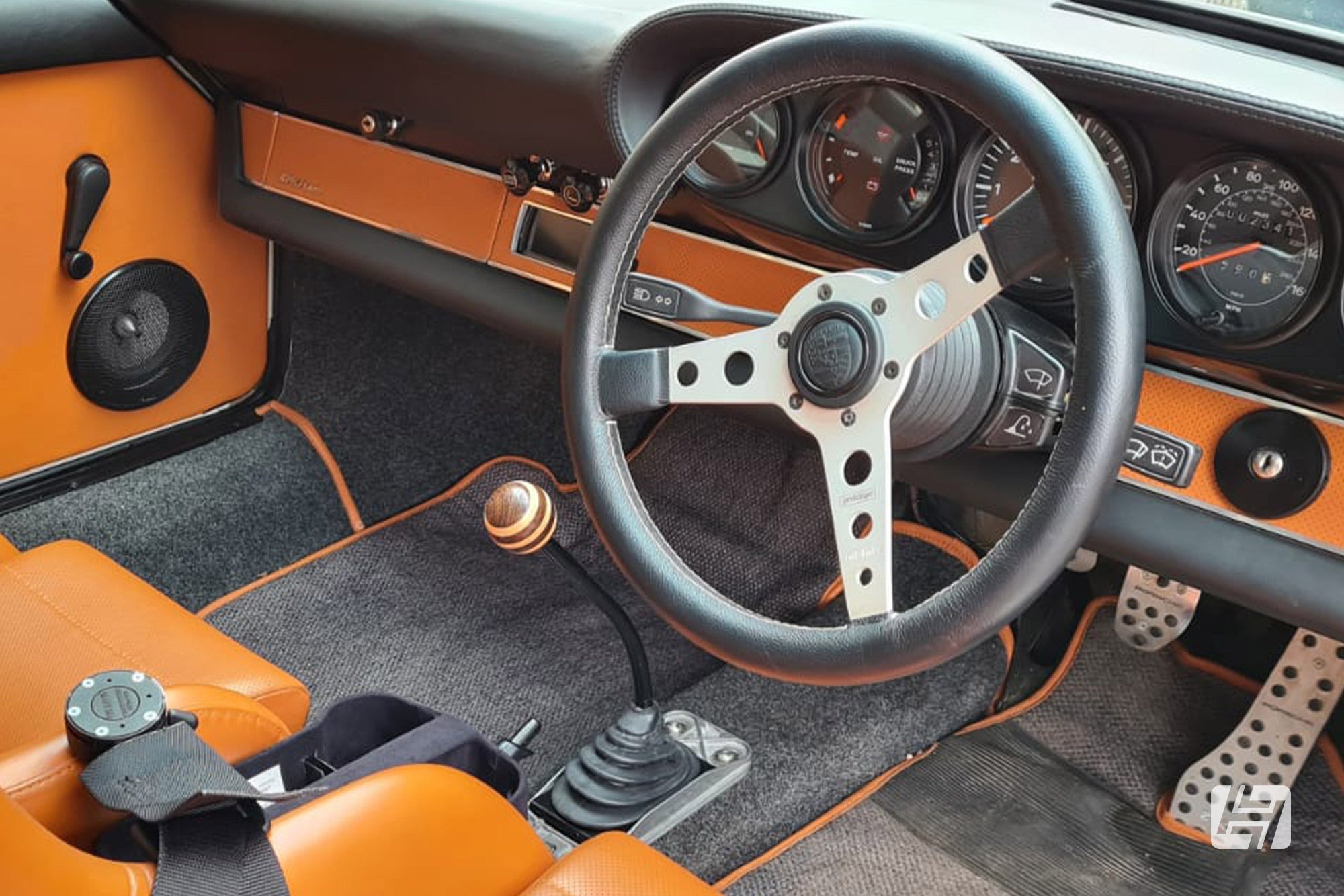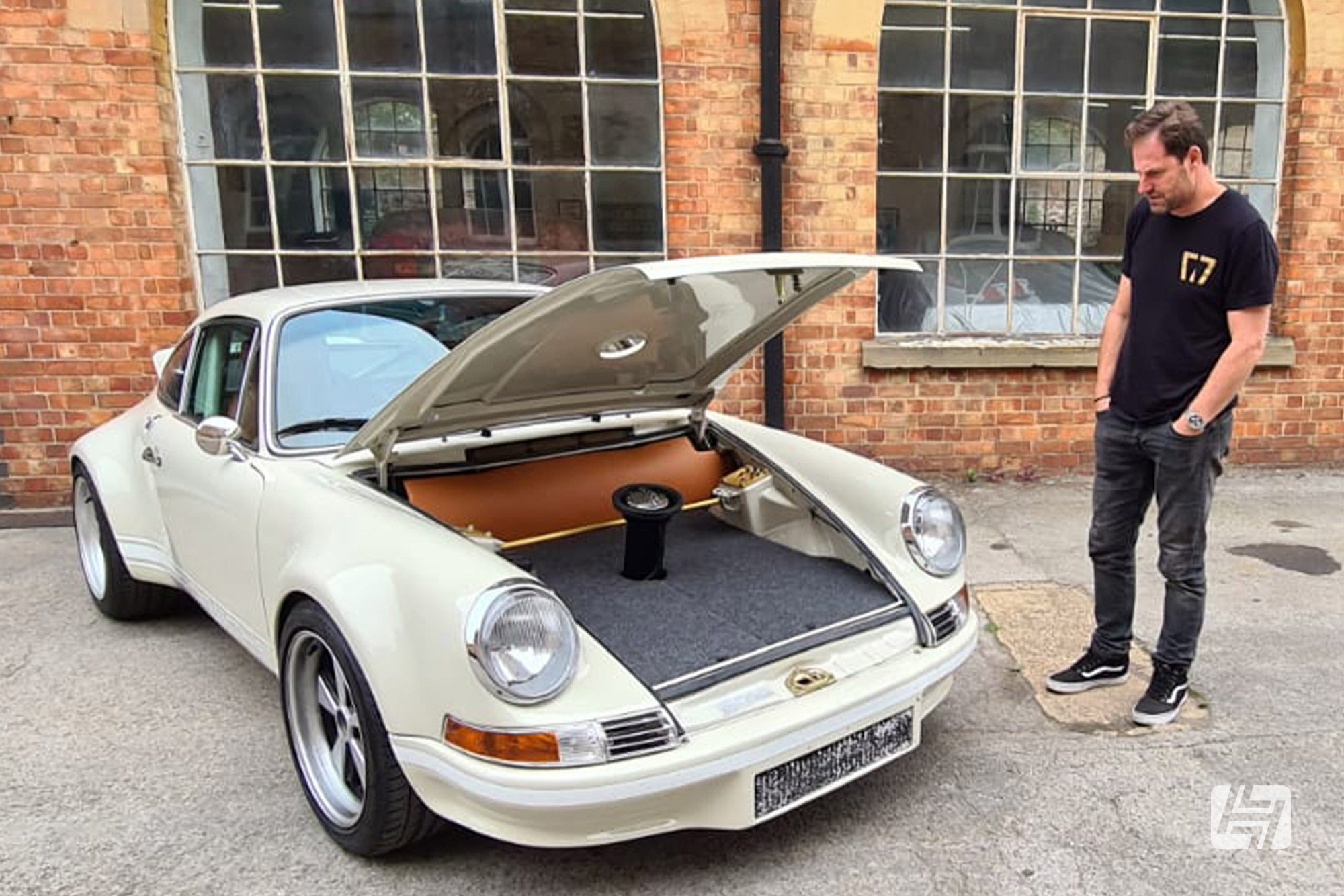 Bikes, Hot Rods, BMWs and more...
As David walks us around the architectural spectacle that is his workshop (no longer based in number 77, due to expansion) we clock a Jaguar XK140, a classic Alfa coupe, a couple of Mercedes from his Bagged Benz sideline a few bikes, and American trucks. "The Workshop Seventy7 approach can be applied to anything with wheels" David reiterates. We stand by an old BMW bike he's midway through stripping down, and he shows me a sketch on his phone... Visibly excited by engineering and creating a custom product that is just slightly different to anything else that exists. I can see why he's got a year-long waiting list for the Oshe experience, his enthusiasm is infectious, in a safe way!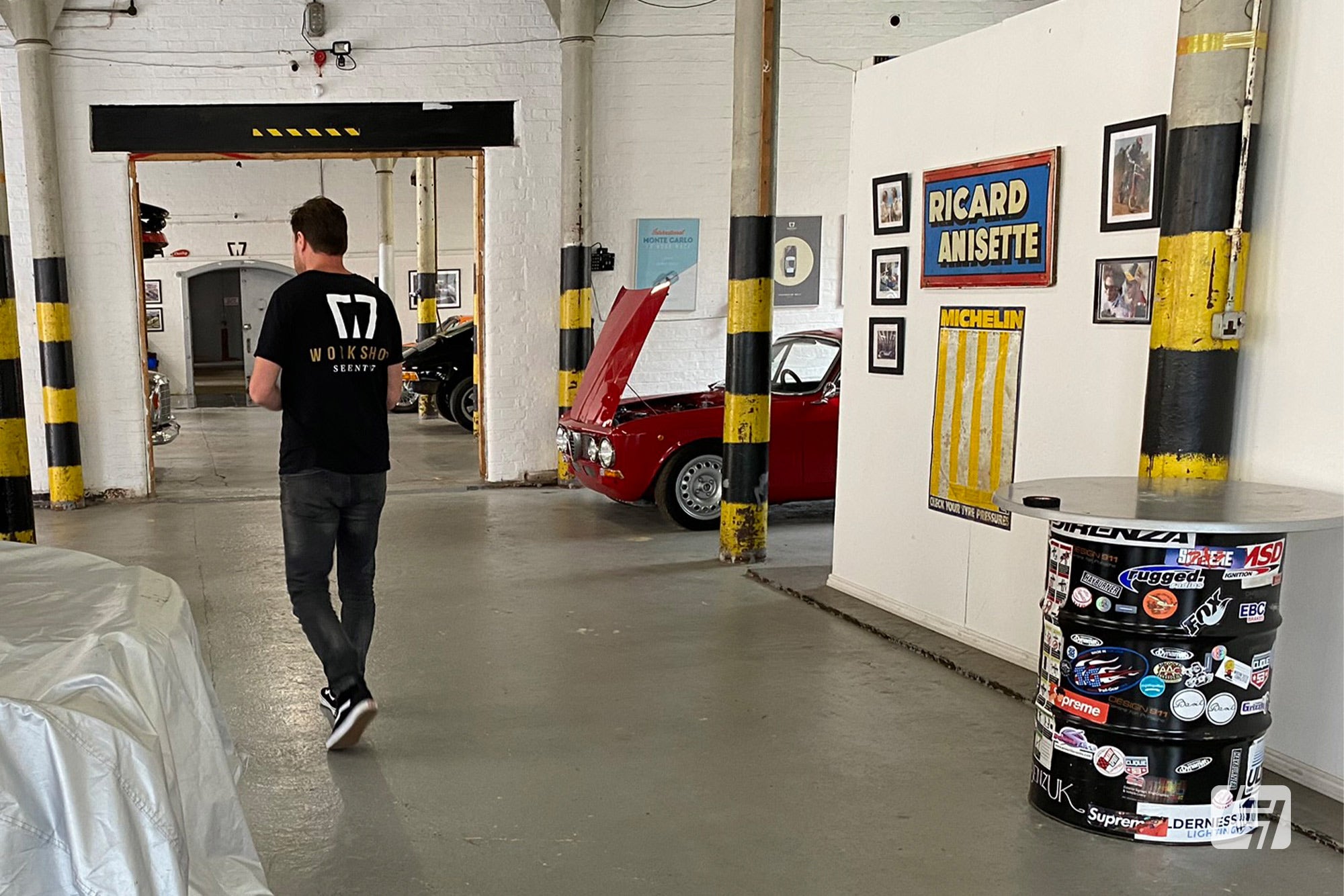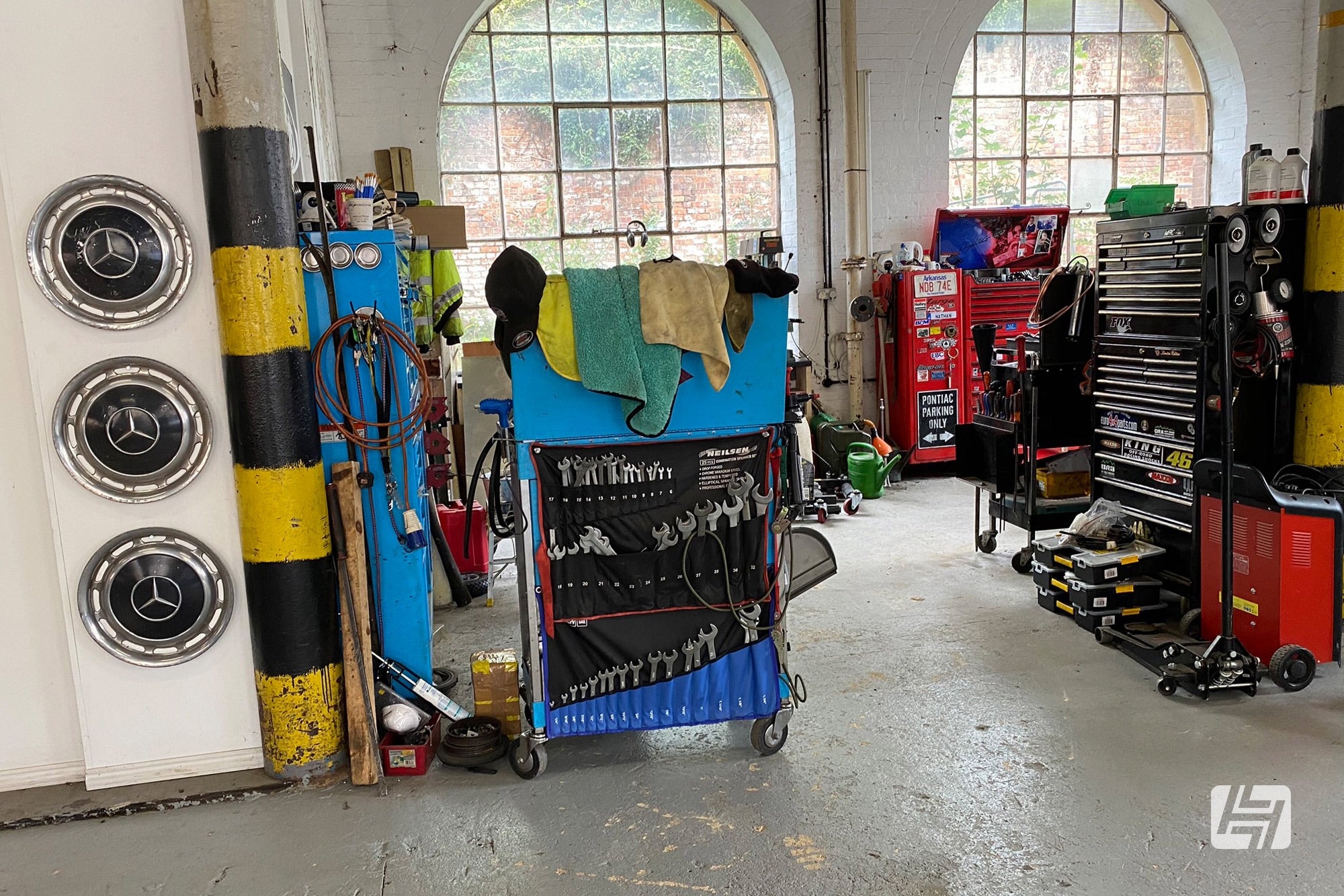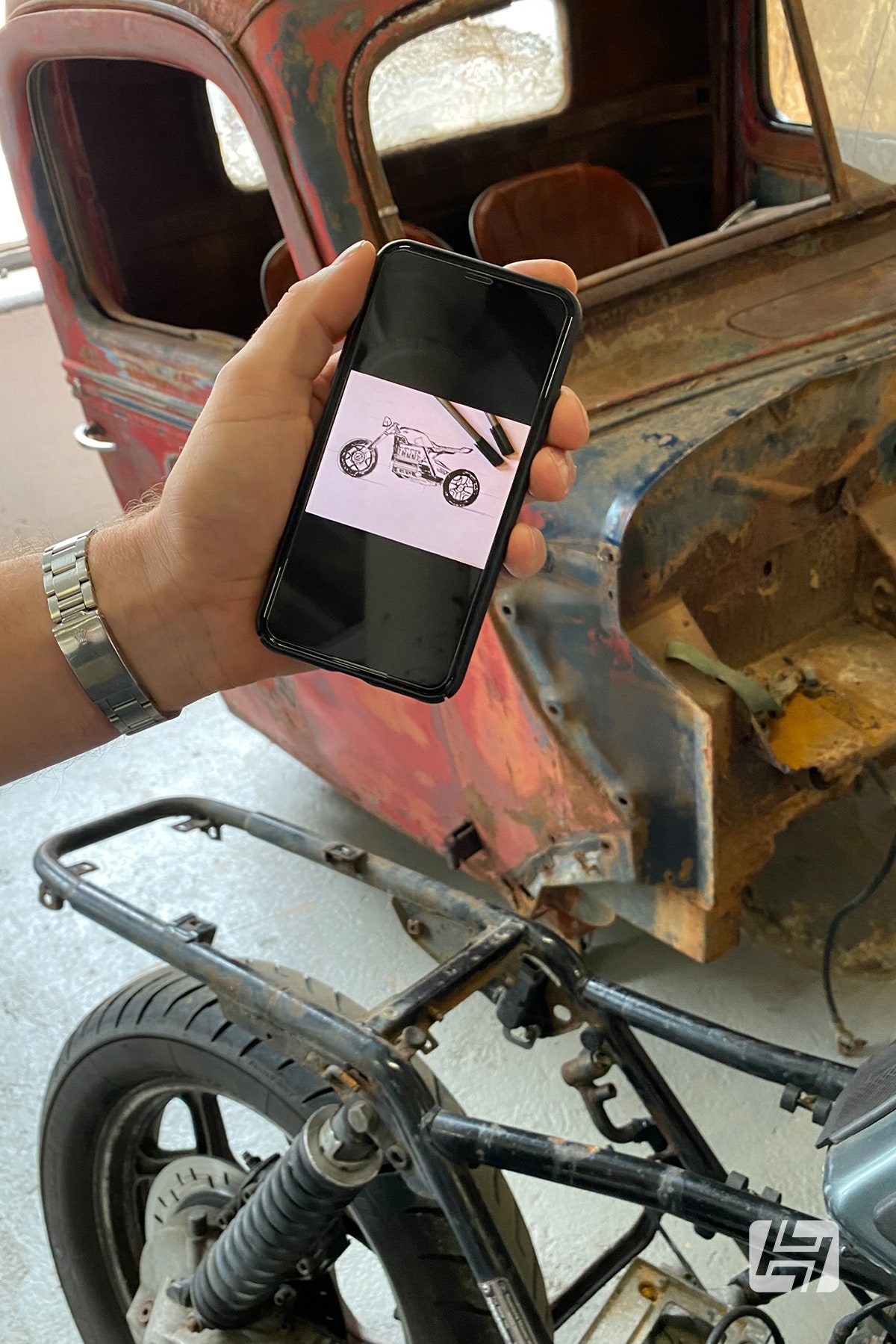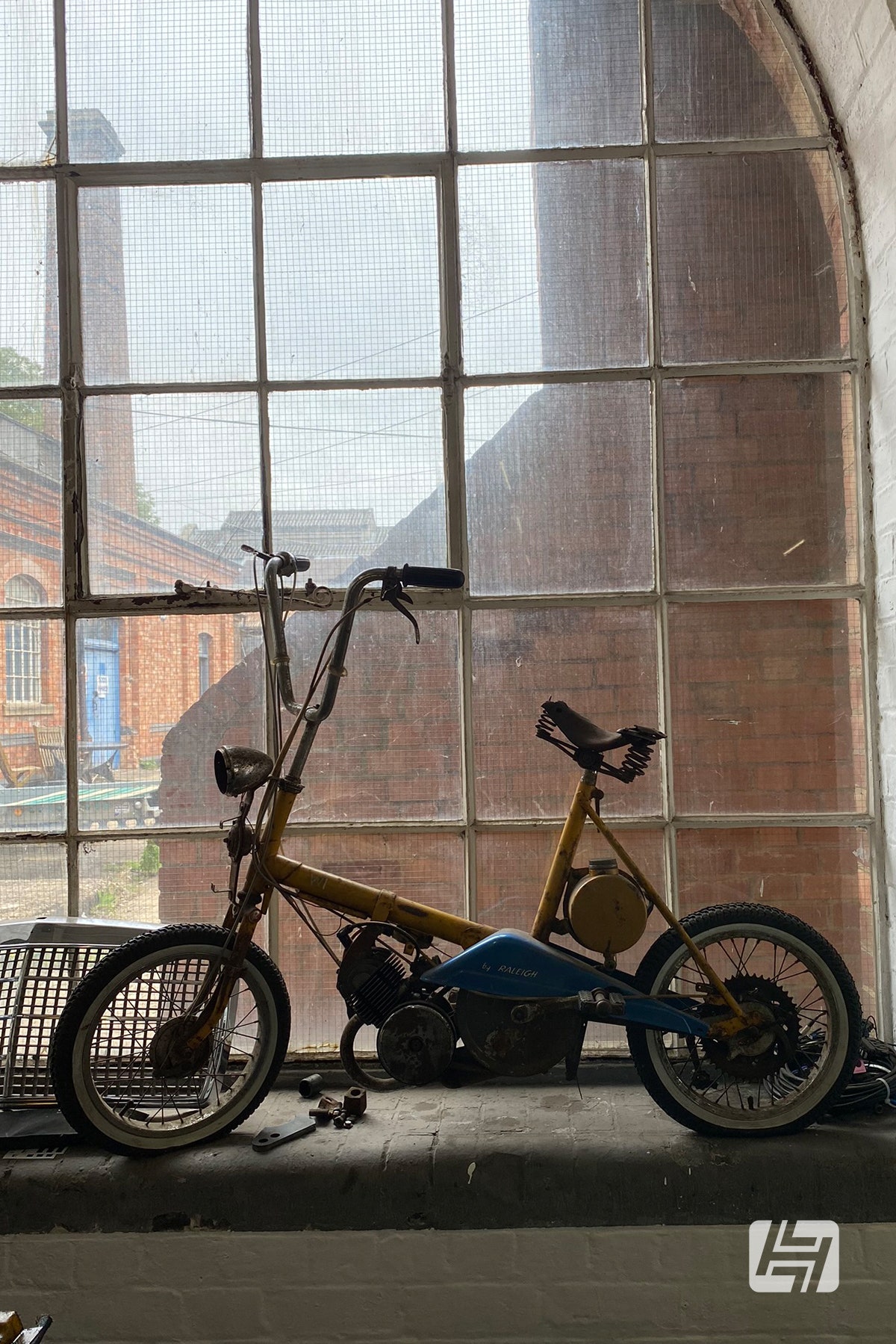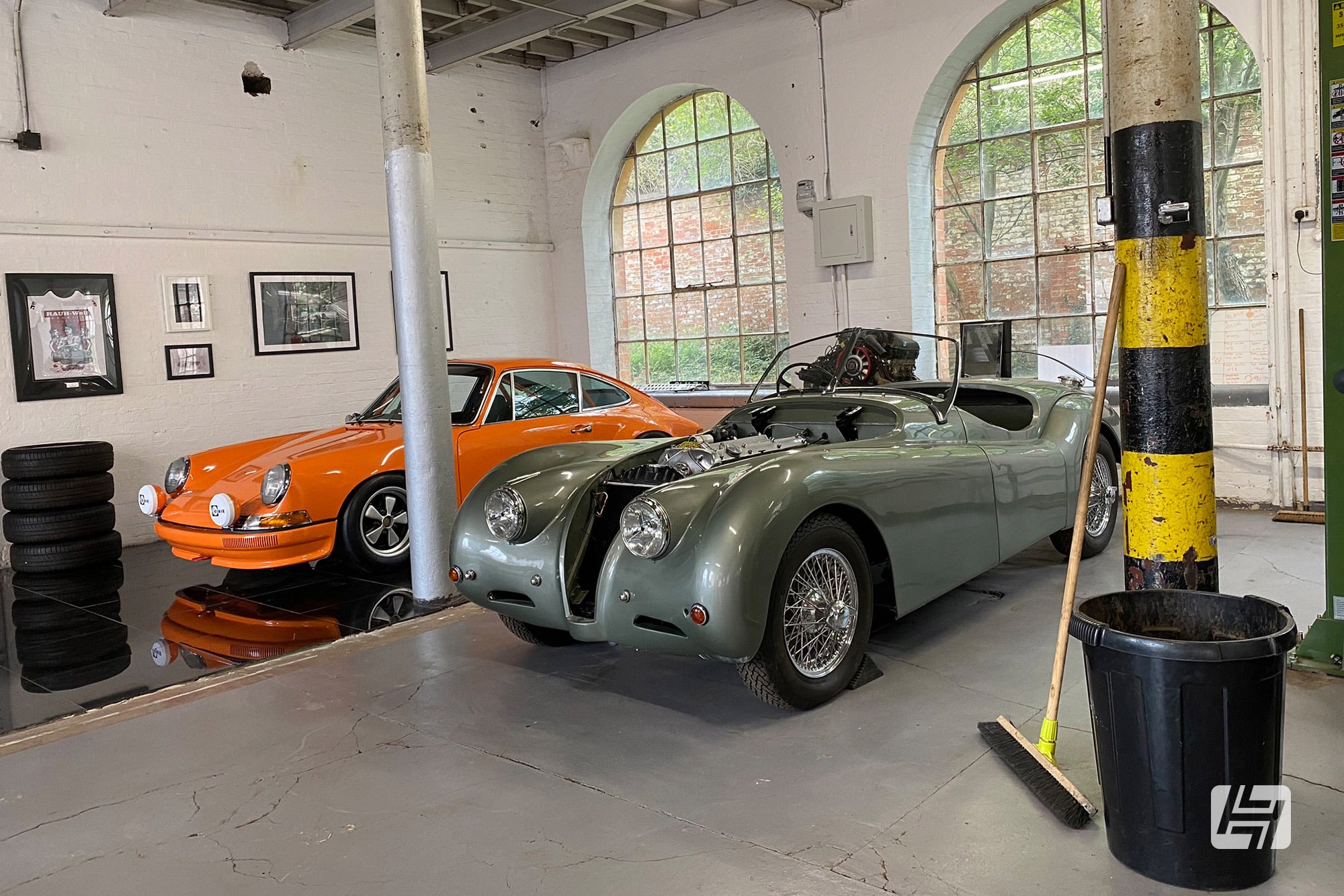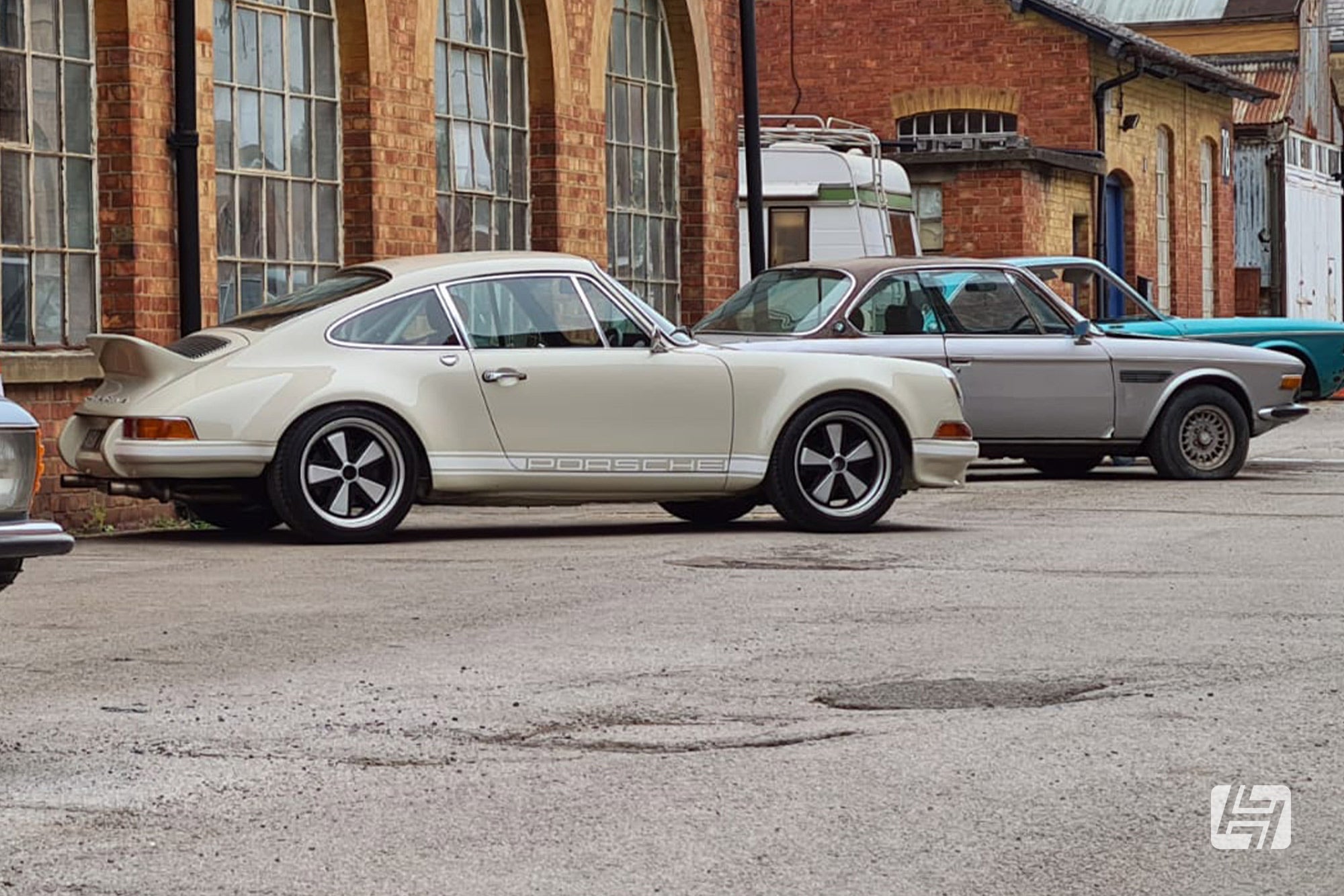 Partnering with the best
David is keen to point out that not everything is tackled in-house. Whilst in another block they have a trim shop for interior work and a body shop for welding he sends his paintwork to the renowned local paint shop
Normandale,
and serious engine work is taken care of by
David Knight Engineering
. "I don't want to be taking on full restoration work, we want to be working on cars that are mostly solid and ready to be built into something special." Currently, there's a
Porsche 964
on a ramp, with its engine in pieces below. "We've had some preignition issues on this customers car," he says picking up a piece of the piston ring "fortunately we think it can be saved, so it will be getting rebuilt and going back in. The car itself is really cool with Braid Fuchs wheels and
KW coilovers
fitted."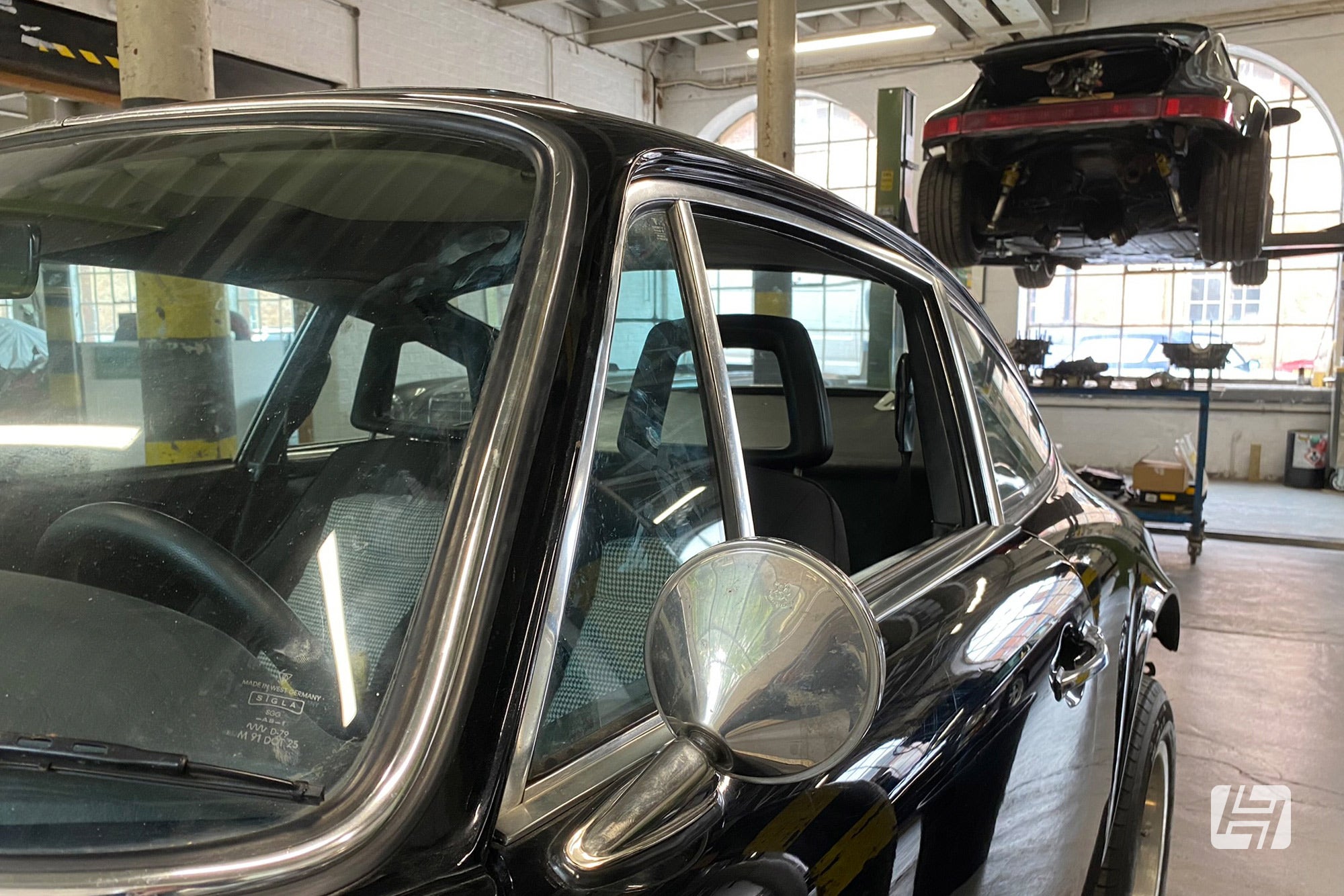 A big thanks to David and the team at Workshop Seventy7 for taking the time to chat, and let us poke a camera around for an hour or two. I can't wait to see the cars that roll out of this building over the next few years. The Oshe ethos is absolutely in tune with the way I think; there's more to car building than ticking an options list... Andy