Marketed with the charm of a classic and the reliability of a modern camper, we dive into the world of the Brazilian Bus to help you decide if this could be your new weekend getaway. Here is the Heritage
VW Kombi
Buying Guide. For reference, the blue van in the majority of our photos is a 2008 Danbury Rio, which we were kindly lent by local
Brazilian Bus specialist VW Kampers.
Is it the same as a German VW campervan?
Essentially this is a Volkswagen Type 2, sharing parts with the German made vehicles of 1968-79 (and some with the
Split Bus
of 1950-67). The VW Kombi was manufactured in Brazil between 1976 and 2013 and up until 2005 it was sold with a regular 1600cc aircooled engine. However for the last 8 years of production, it was powered by a watercooled 1400cc. This later version will be the focus for our VW Kombi buying guide.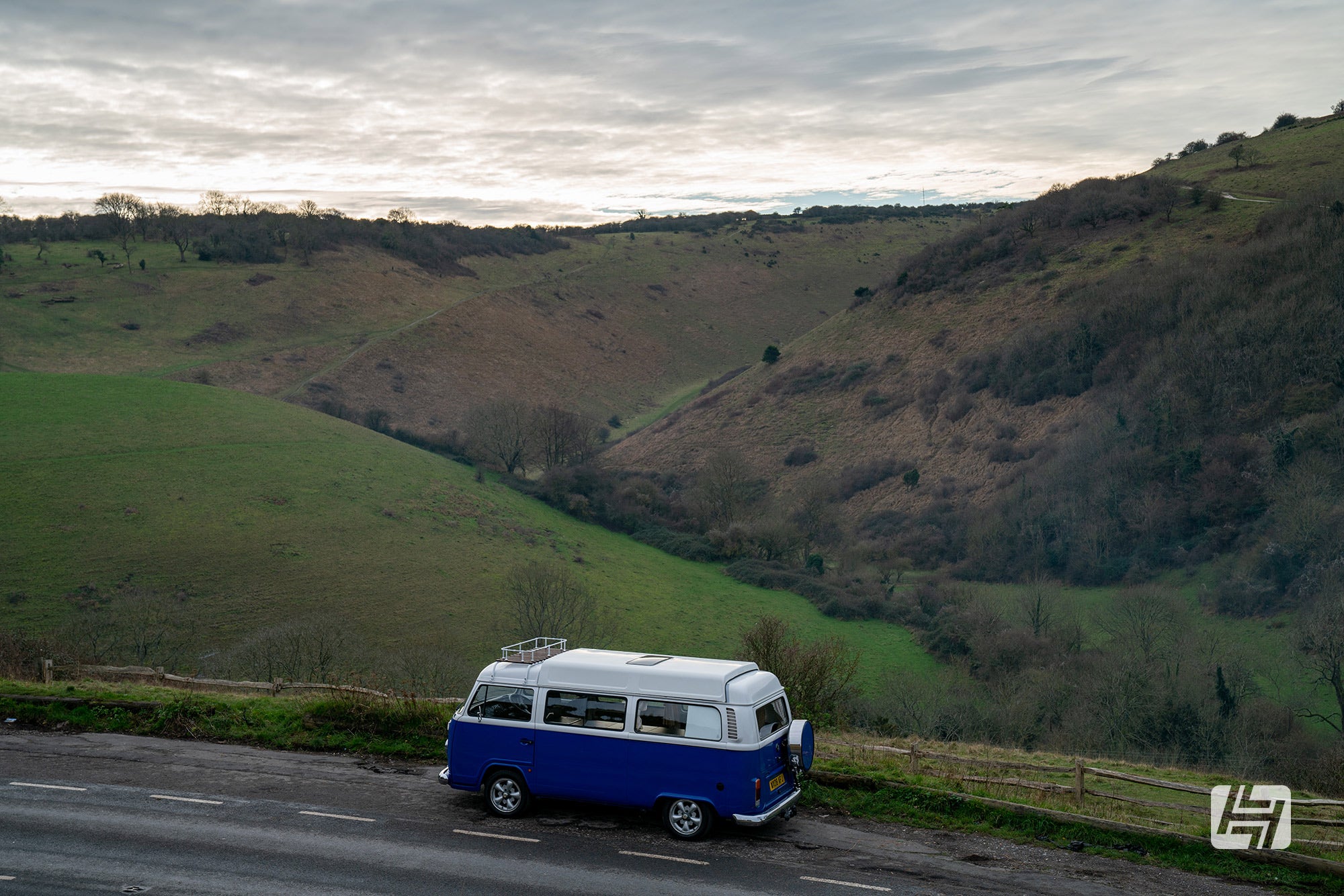 LHD or RHD
Being built in South America all VW Kombis rolled out the factory with the
steering wheel
on the left (as you sit in the van facing forwards). They also only came as Panel Vans or 'Kombi' specification, with 2 rows of seats (this is discounting the single cab and double cab variants, of which we believe were all aircooled).
Can you convert a Brazilian Kombi to RHD?
Yes, most certainly. There are a few ways for it to be done, but underneath it relies on 1960s technology which shouldn't cause your local VW workshop too much of a headache. We'll cover this topic in more detail later.
Air or Water Cooled?
We'll be honest here, an aircooled VW engine sounds better to us. It sounds like a classic VW should and sourcing
aircooled VW spares
will be a little bit simpler. It also negates the need for the plastic radiator grille on the front of the bus although some watercooled buses have been fitted with a faux spare wheel on the front, to disguise this grille a bit more.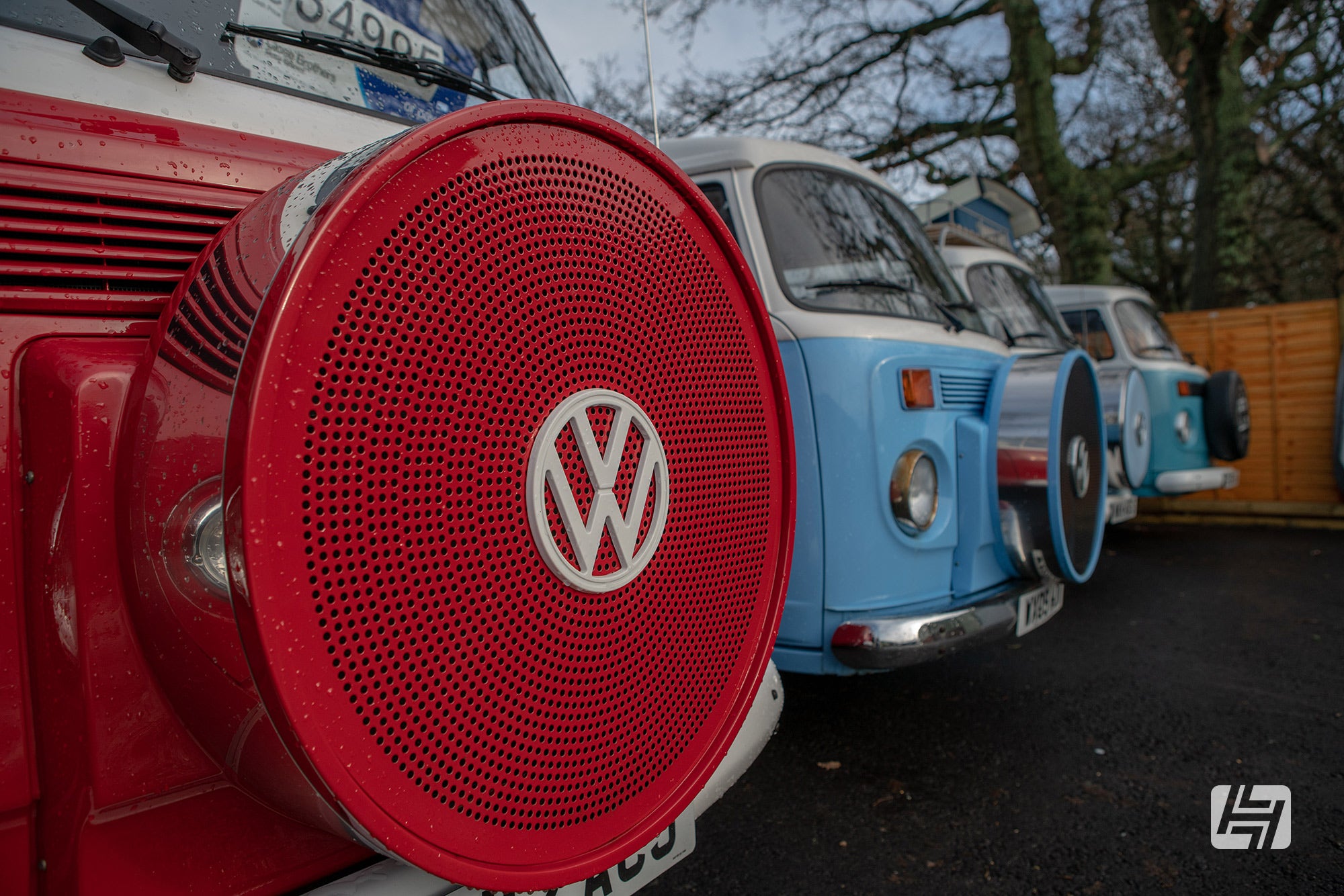 The 'Total Flex' 1400cc engine (78bhp) which was borrowed from the VW Gol (similar to a European Polo motor) was introduced in 2005 due to strict emissions regulations, but what it lacks in soundtrack it makes up for with a further 30bhp, helping with hills and heavy loads. It's a more modern arrangement which in theory will have covered far fewer miles and aid with reliability too. Heritage can also help with
parts for VW Kombis
too.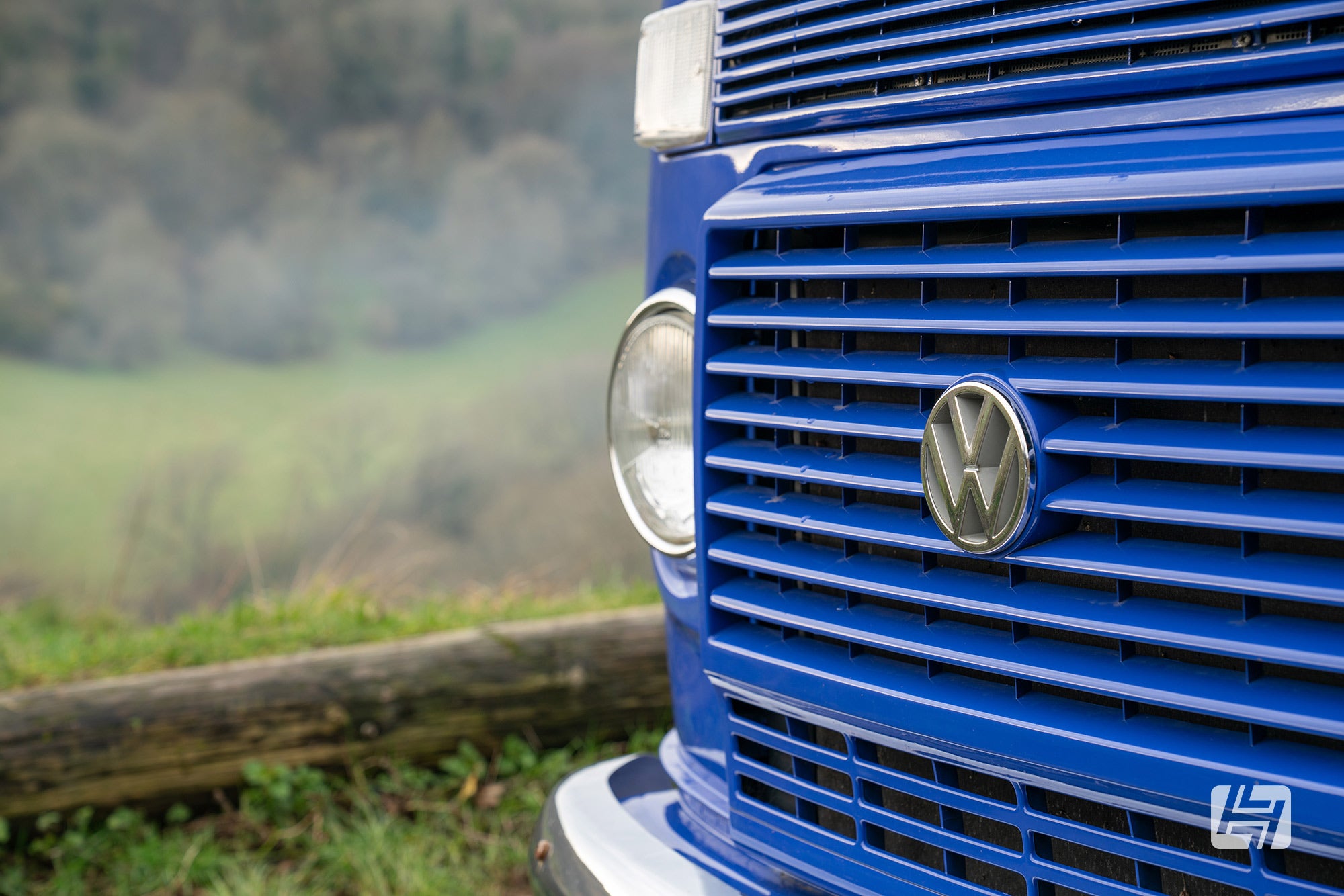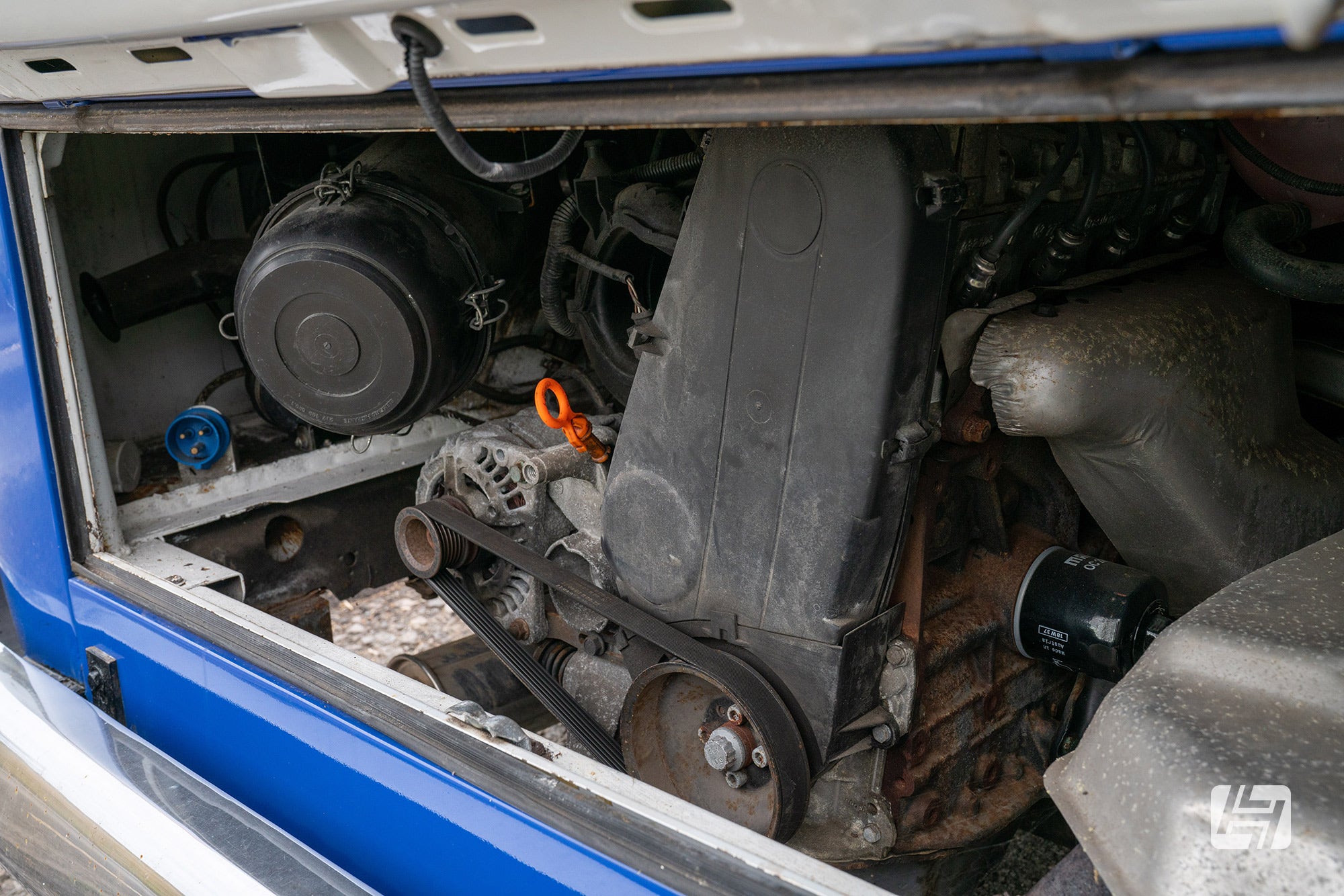 It is worth noting that watercooled Kombis were also produced in Mexico from 1995, however, they utilised a 1800cc carburettor engine, which produced 71bhp, as found in a Mk2 Golf. These are a much less common sight on UK roads and likewise, the classified adverts.
VW Kombi engines, what should you look for?
Along with having much newer engines, the associated wiring is also much newer in comparison to the German-built buses which finished production in 1979. Once driving you'll hardly hear the watercooled version – the aircooled will supply a more noticeable engine note, especially when accelerating or tackling hills. When checking the bus over, take a precautionary glance at the oil dipstick, the closer this is to a golden colour, the better. Undo the oil filler cap and check for a 'mayonnaise' like substance - often the tell-tale sign of head gasket failure, although can be caused by a condensation build-up from many short journeys. Give the
HT leads
a wiggle and see how flexible they feel too, then cross-reference your findings with the service history, which hopefully mirrors what you've seen yourself.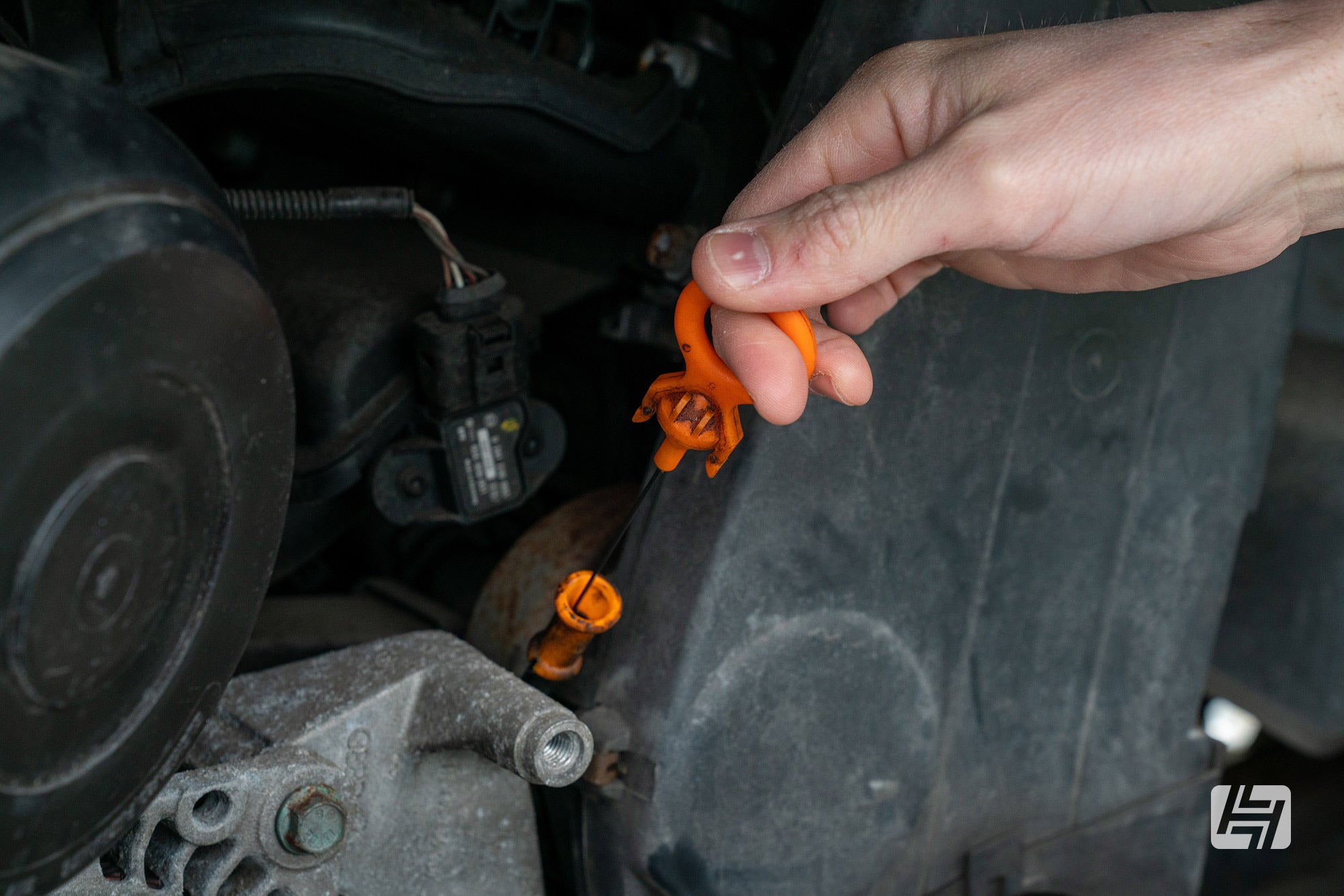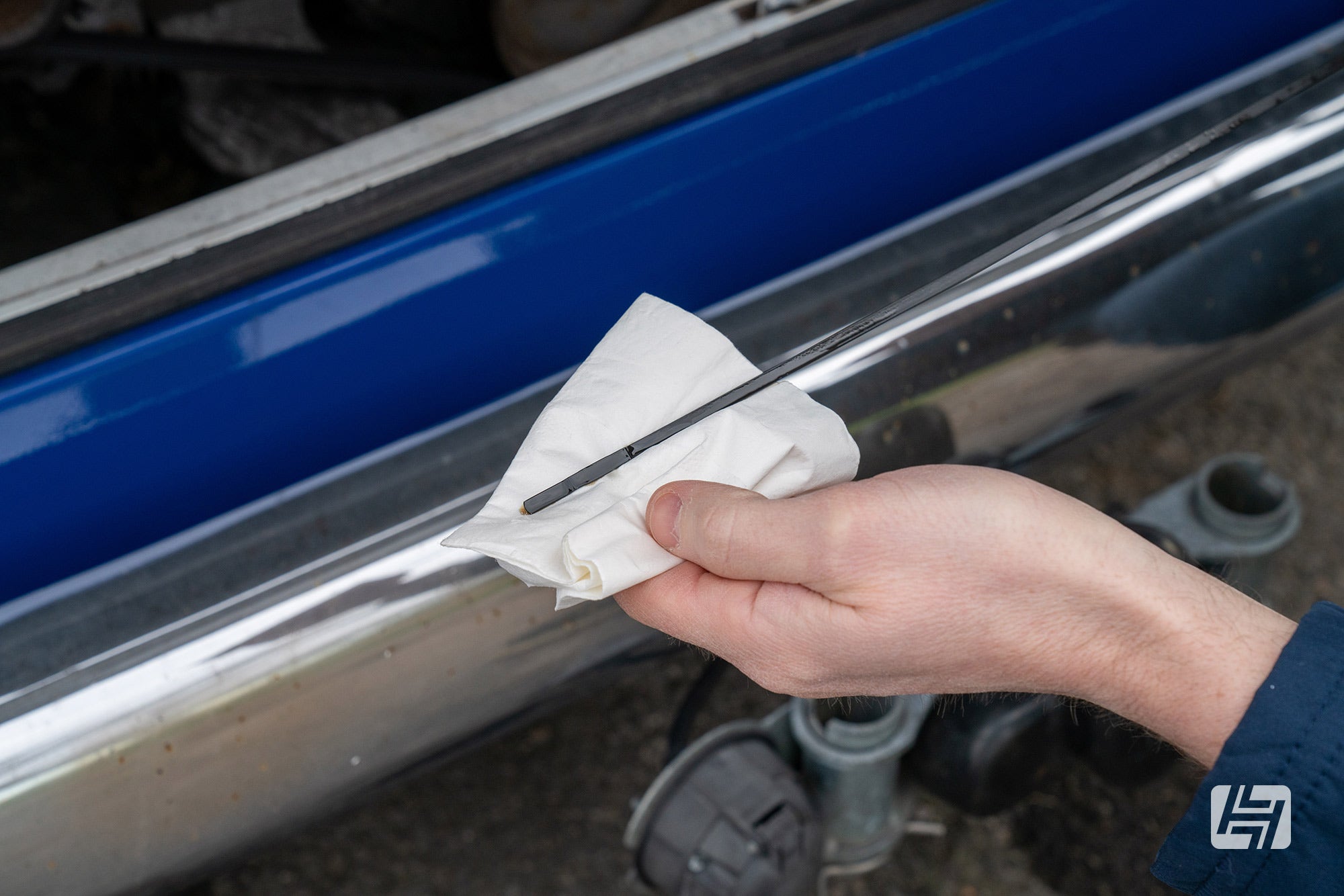 Changing Gear in a VW Kombi
We've only ever seen these supplied with manual
gearboxes
. That's not to say an auto conversion isn't possible, but it's likely to be based around a German-built transmission, or a complete swap out for Subaru or another manufacturers powertrain. The four-speed manual shares its origins with the Beetle and changing gear is reminiscent of a classic vehicle, rather than a campervan that was manufactured less than 20 ago. A tricky gearshift is likely to be solved by a gearbox oil change or a new shifter. Should you be viewing an ex-rental van factor in a possible gearbox change, as this is a weak area especially at the hands of a nervous novice. Of course, with the gearbox out it will make sense to replace the VW Kombi clutch too.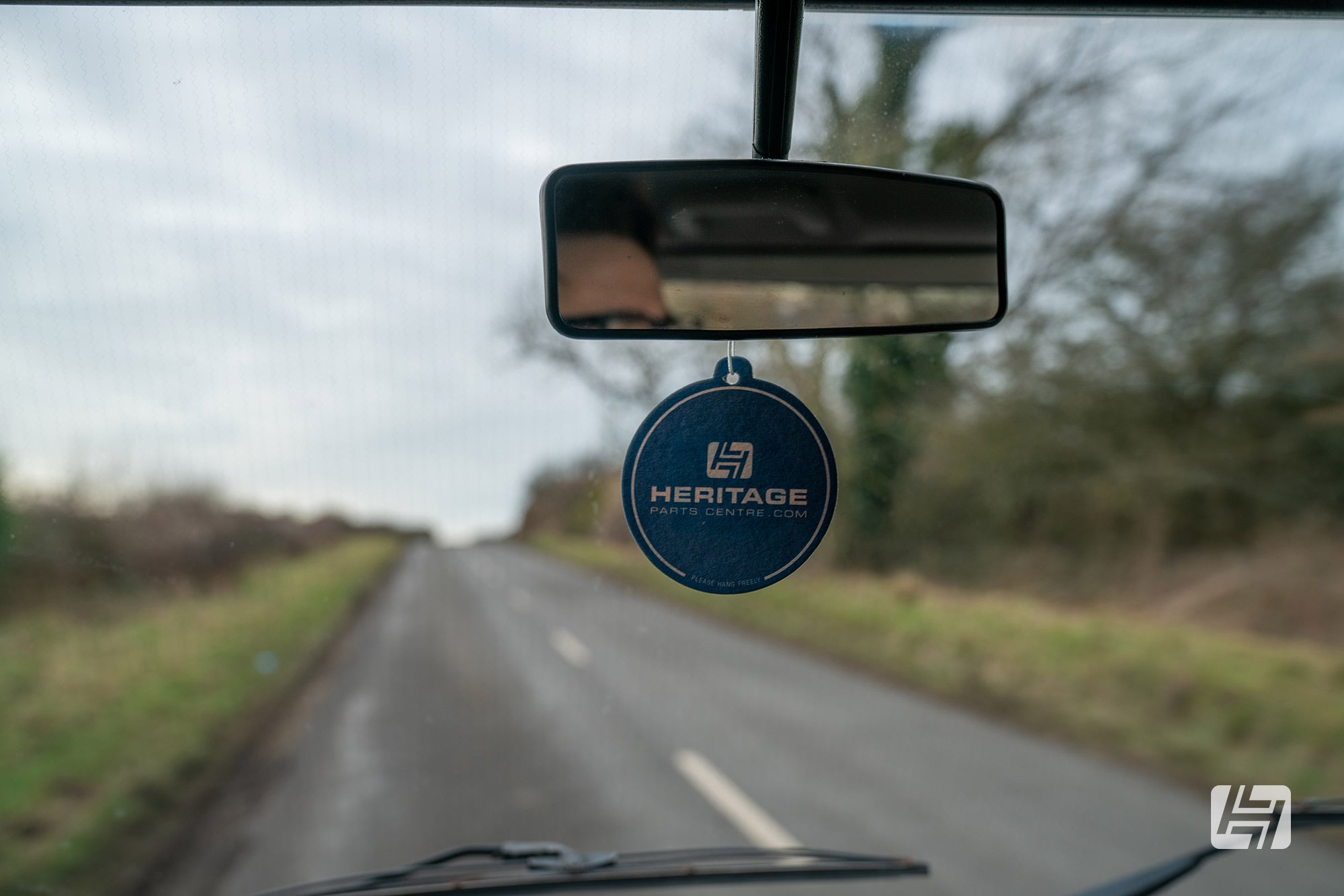 Heading in the Right Direction
As mentioned above all Kombi's were LHD to start with, so if you've found a RHD example, this will have been achieved in one of the following ways. The LHD steering box can be removed, inverted and simply fitted to the other side of the vehicle, lining up with the relocated steering column. This is how the vehicle we tested was set up. Another way for the RHD conversion to be completed is to fit a RHD steering box from a German-built pre-79 Type 2, which is designed to fit on the right-hand side.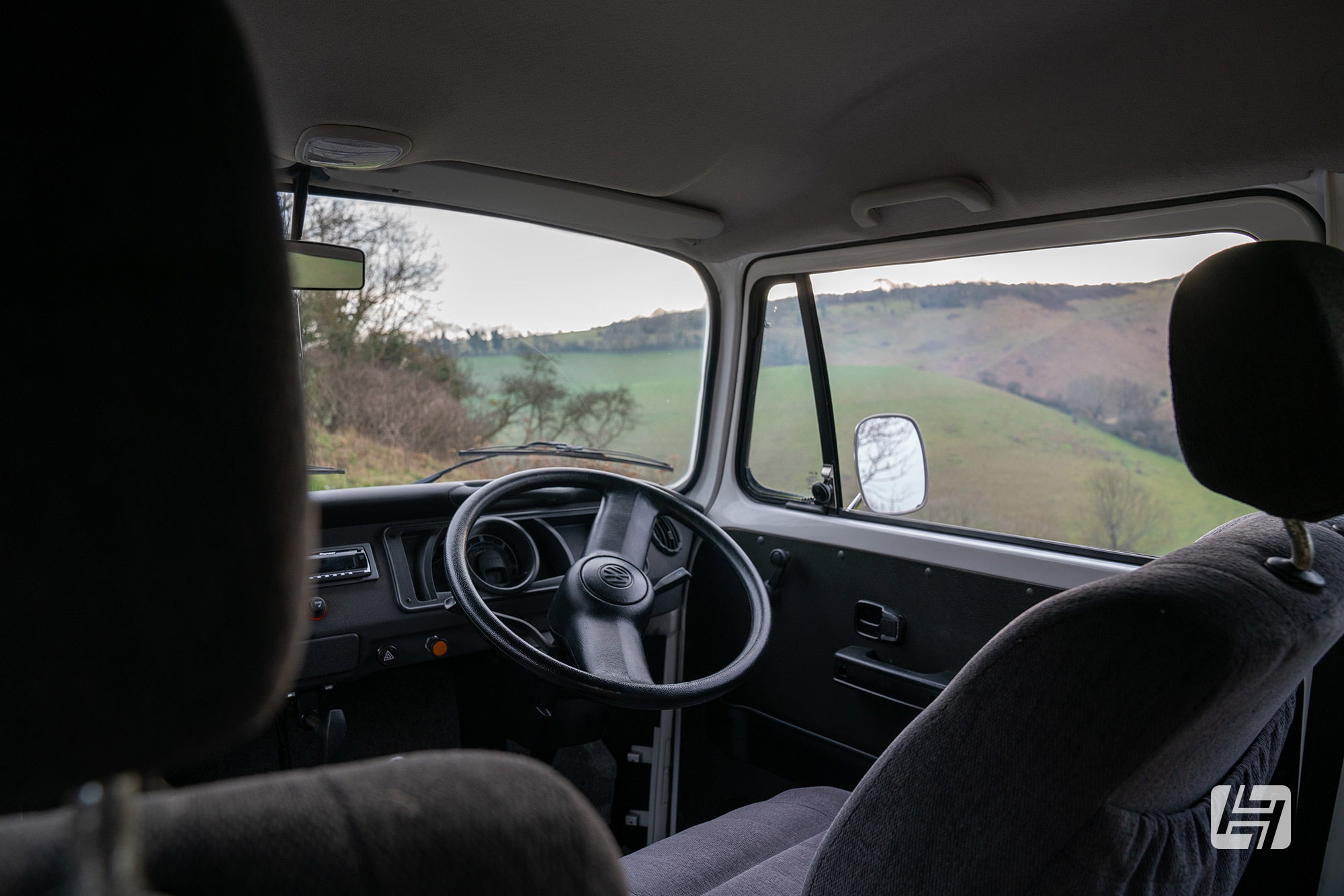 Either way, the steering box is a component that can be adjusted should you feel the steering is particularly bad. Just bear in mind this technology is over 70 years old now, the vehicle is slab-sided and it won't drive like a car, or a similarly priced T5. The final method for relocating the steering wheel is the fitment of a RHD steering rack.  This will give by far, the most modern driving experience, but is also the most costly should you look to do it retrospectively. This is system is referred to as 'Direct Drive' Steering.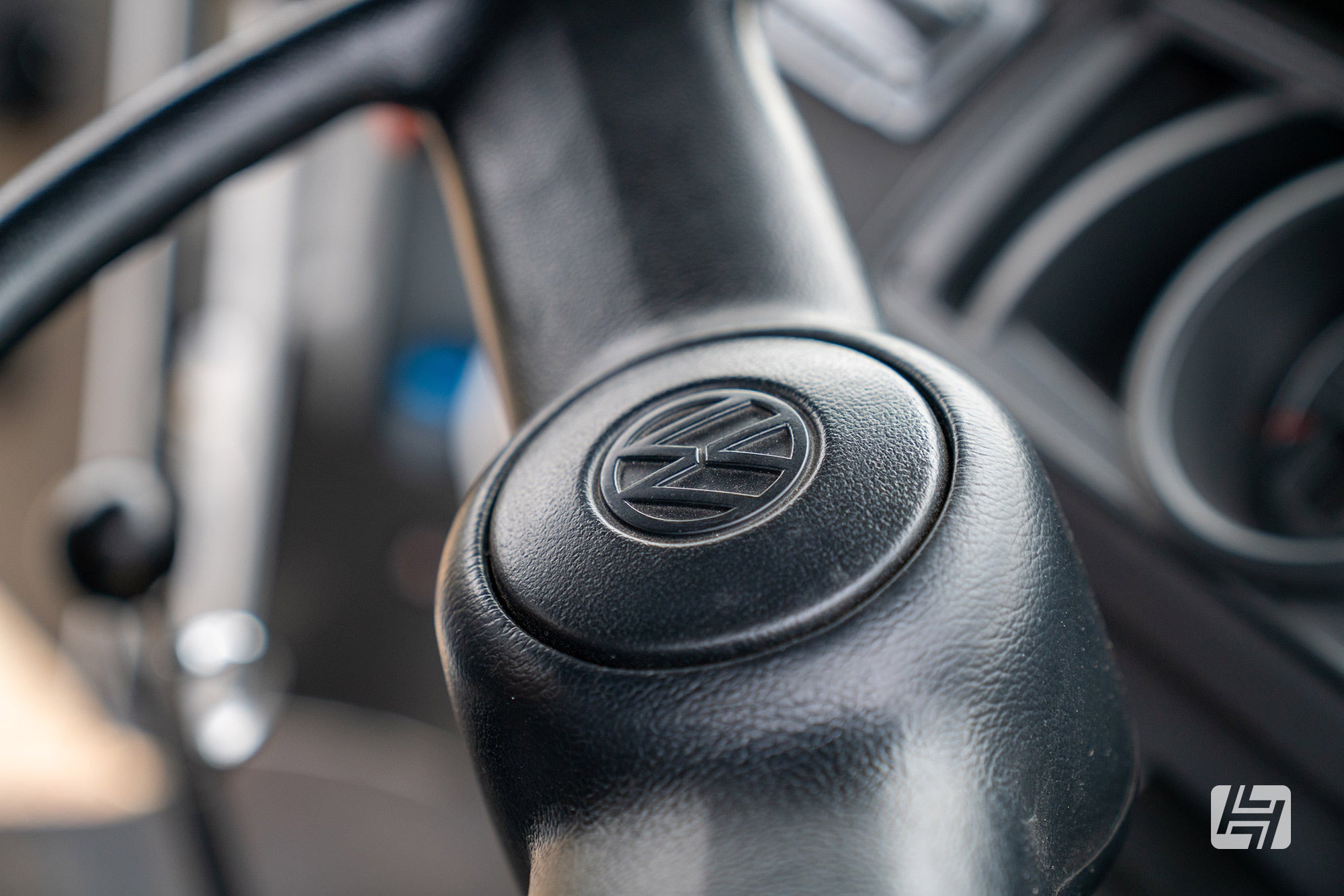 Stopping Straight
The majority of Kombi's have the benefit of servo-assisted
brakes
which operate a dual circuit master cylinder. Expect front disc brakes as standard and rear brake shoes and drums to take care of the cable operated handbrake. Incidentally, the handbrake lever, as with the German-built Type 2's is positioned just under the centre of the dashboard and is twisted to unlock, before retracting towards the front of the vehicle to release. On the road, it goes without saying the bus should stop straight, if it doesn't, fingers might point towards a seized caliper, or an underperforming wheel cylinder. Fluid levels can be checked in the reservoir located under the near side seat (passenger on RHD).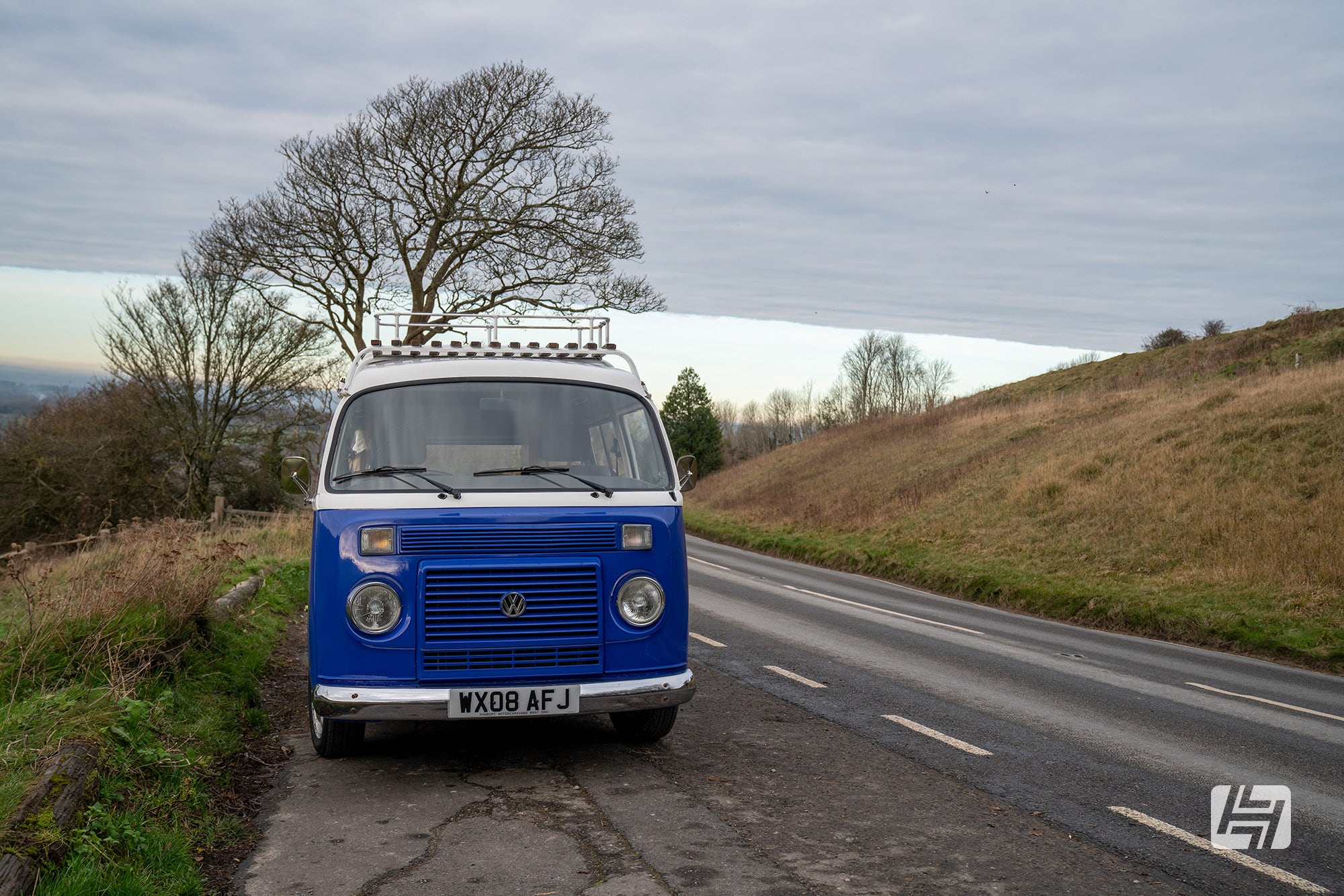 VW Kombi Wheels and Tyres
Originally supplied with 14" steel wheels and painted silver hub caps, it is pretty common for these to have been replaced for a more aesthetically pleasing
alloy wheel
, which will likely be 15" in diameter. If this is the case, double-check the seller has the locking wheel nut key (if fitted), the original tool kit and jack and also enquire as to whether the spare wheel is a matching alloy or an original steel wheel (if this is the case, you will need the original wheel nuts to be used in the event of a puncture.) When it comes to tyres, ensure all (even the spare - mounted on the rear) have a decent level of tread, ideally with a brand you have heard of on the side, with no signs of cracking between the tread, or on the sidewall. If the van has had the suspension lowered check for signs of any arch rubbing on the tyres, or suspect noises while negotiating bumps and tight corners out on test drive.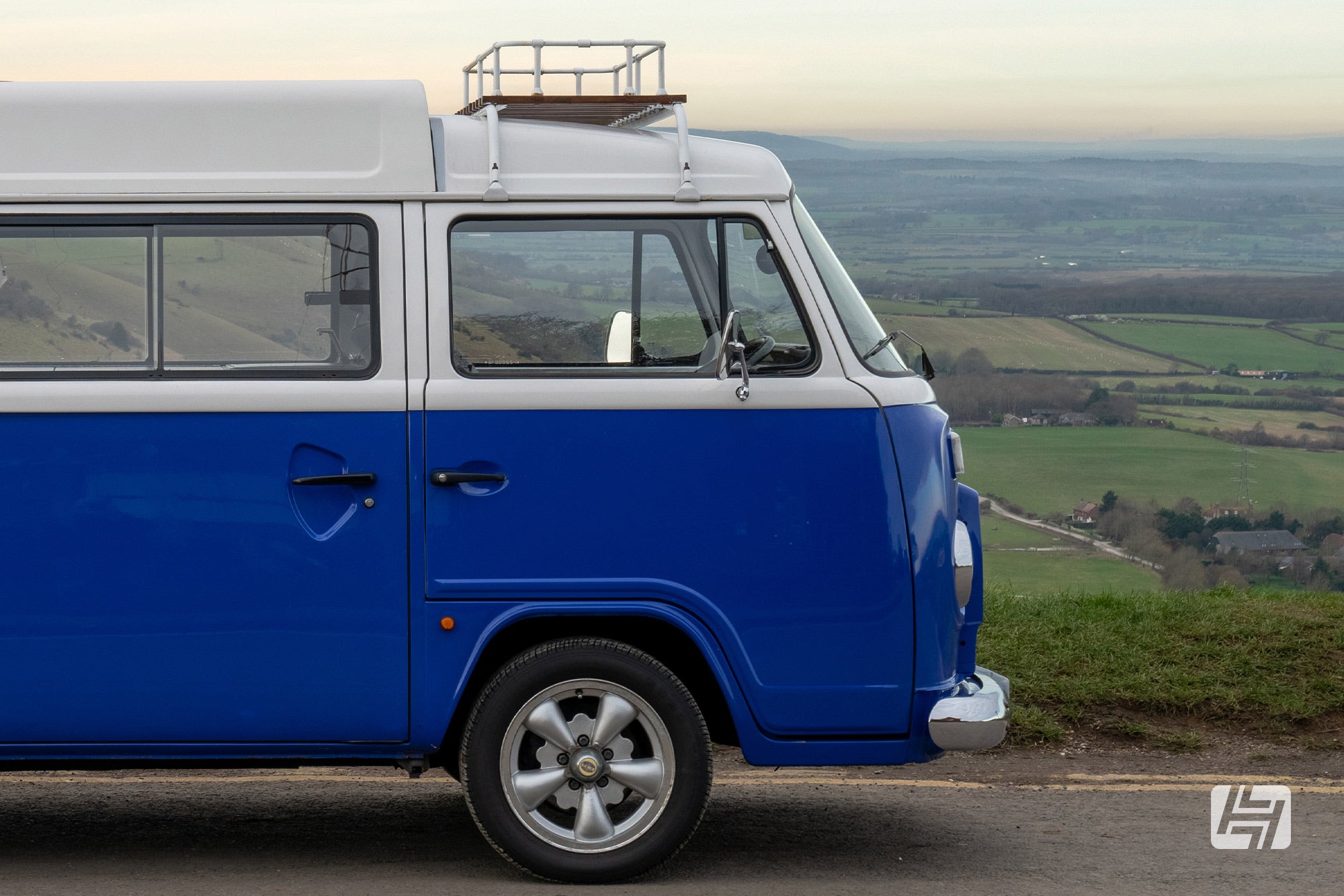 Brazilian Bus Bodywork
The majority of the watercooled Kombis will have left the factory in white, so the chances are the campervan you are contemplating will have seen some spray booth action in its lifetime. The big question is how well this has been done. Check for overspray on window seals and lights, lift the edge of a window rubber with your fingernail and check what colour is underneath. As with this Danbury Rio example, it is unlikely the respray will extend to the inside of the vehicle, or the door shuts.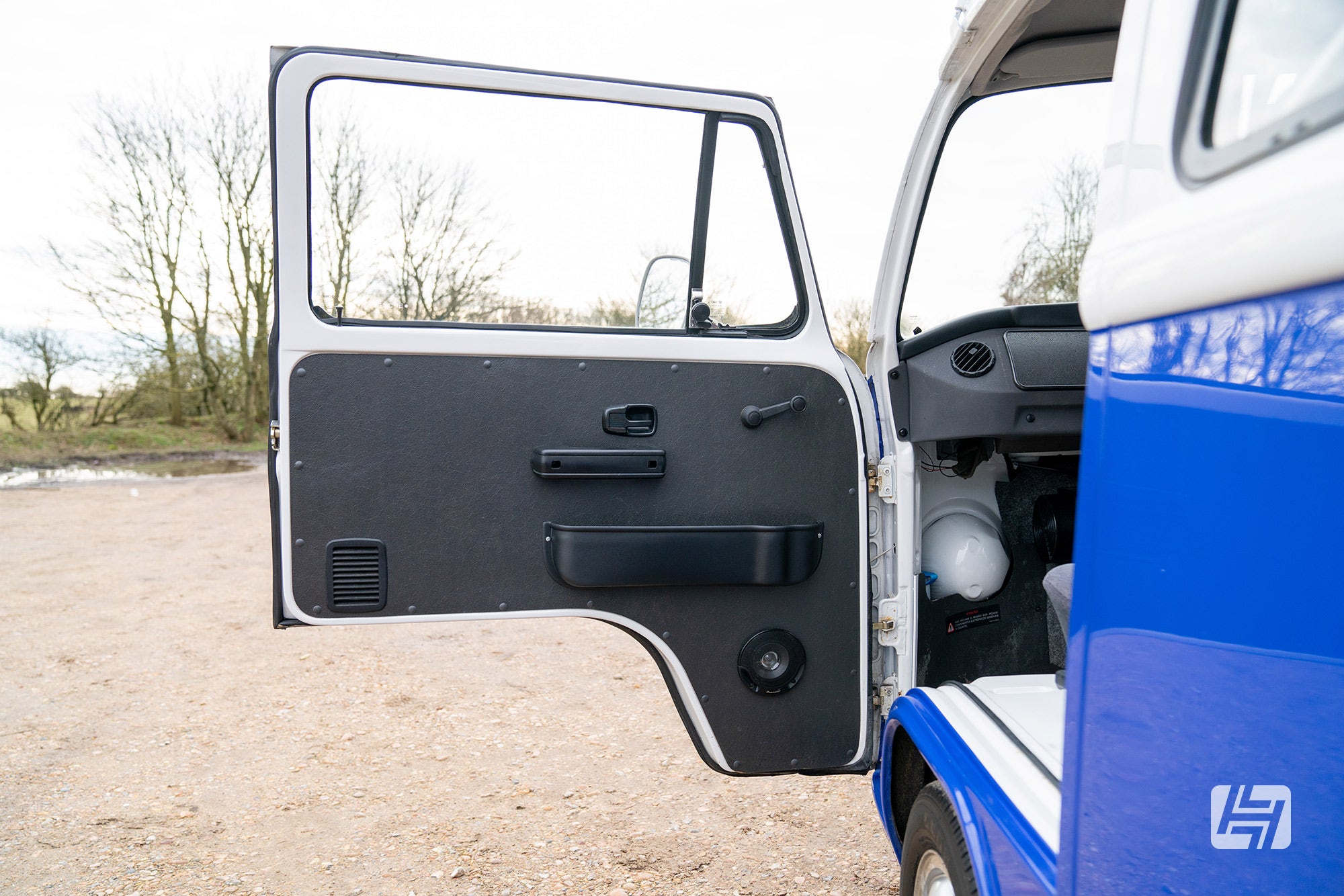 VW Kombis and Rust…
Much like their German siblings, the Kombi is prone to corrosion, however the undersealing is far less stringent than on the European counterparts, as the Brazilian climate doesn't require it. Do ask what the seller has done to combat this, and if the answer is nothing give it a good check over underneath before opening your chequebook. Places to check for the dreaded tin worm include the roof gutters, the wheel arches, and the base of the A and B pillars. It won't hurt to go over the whole van though and get a visual on all places where two panels join, or damp could get trapped.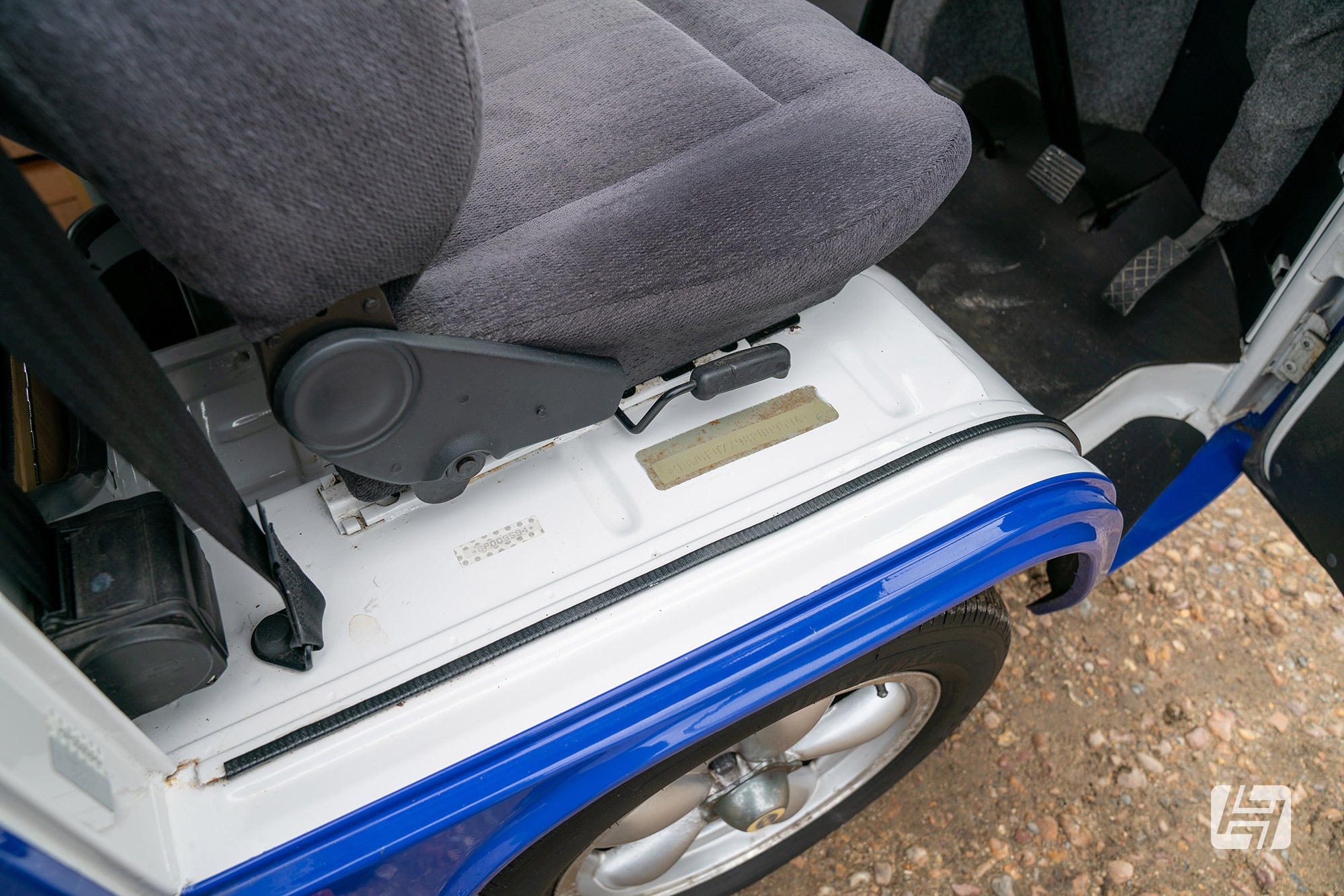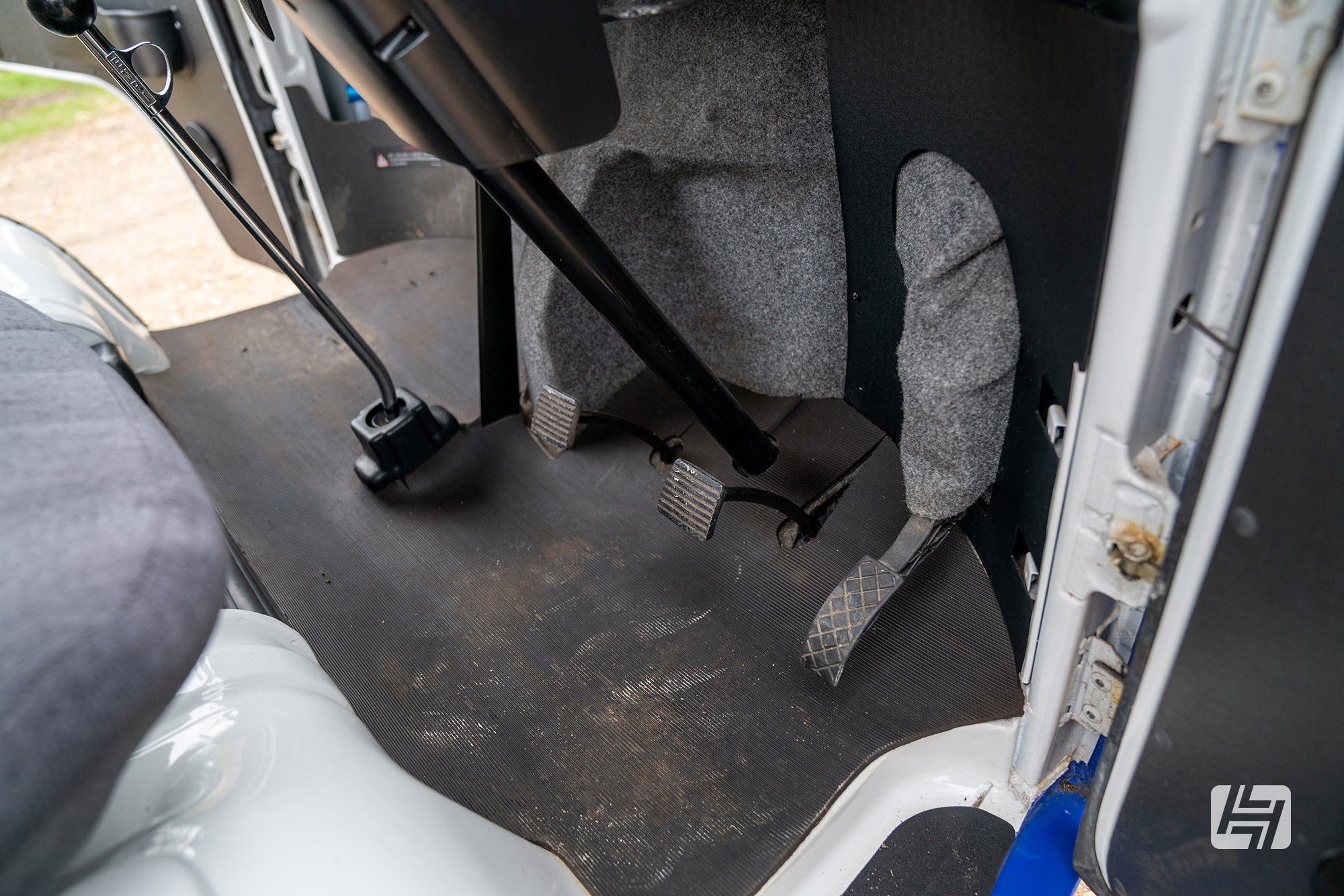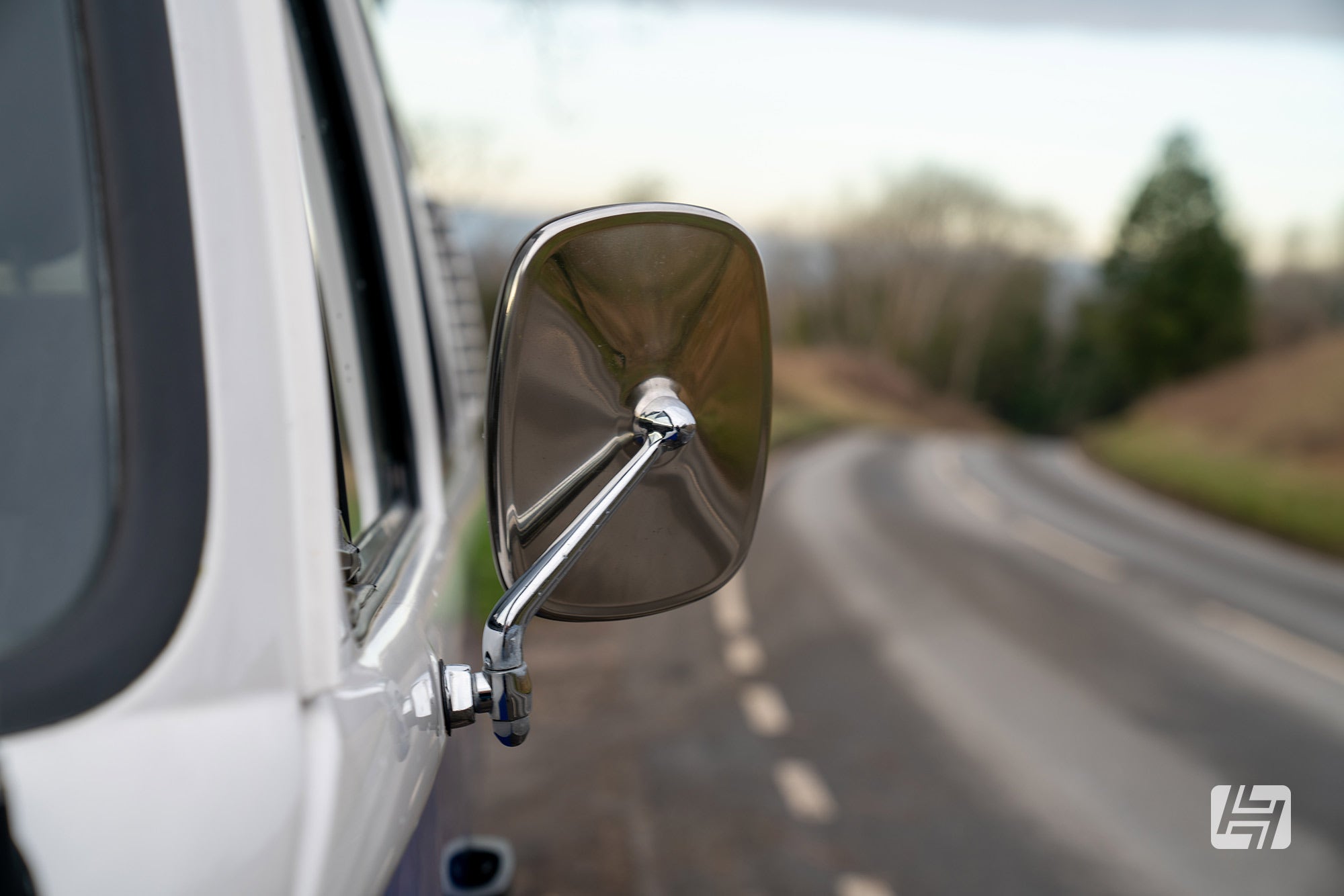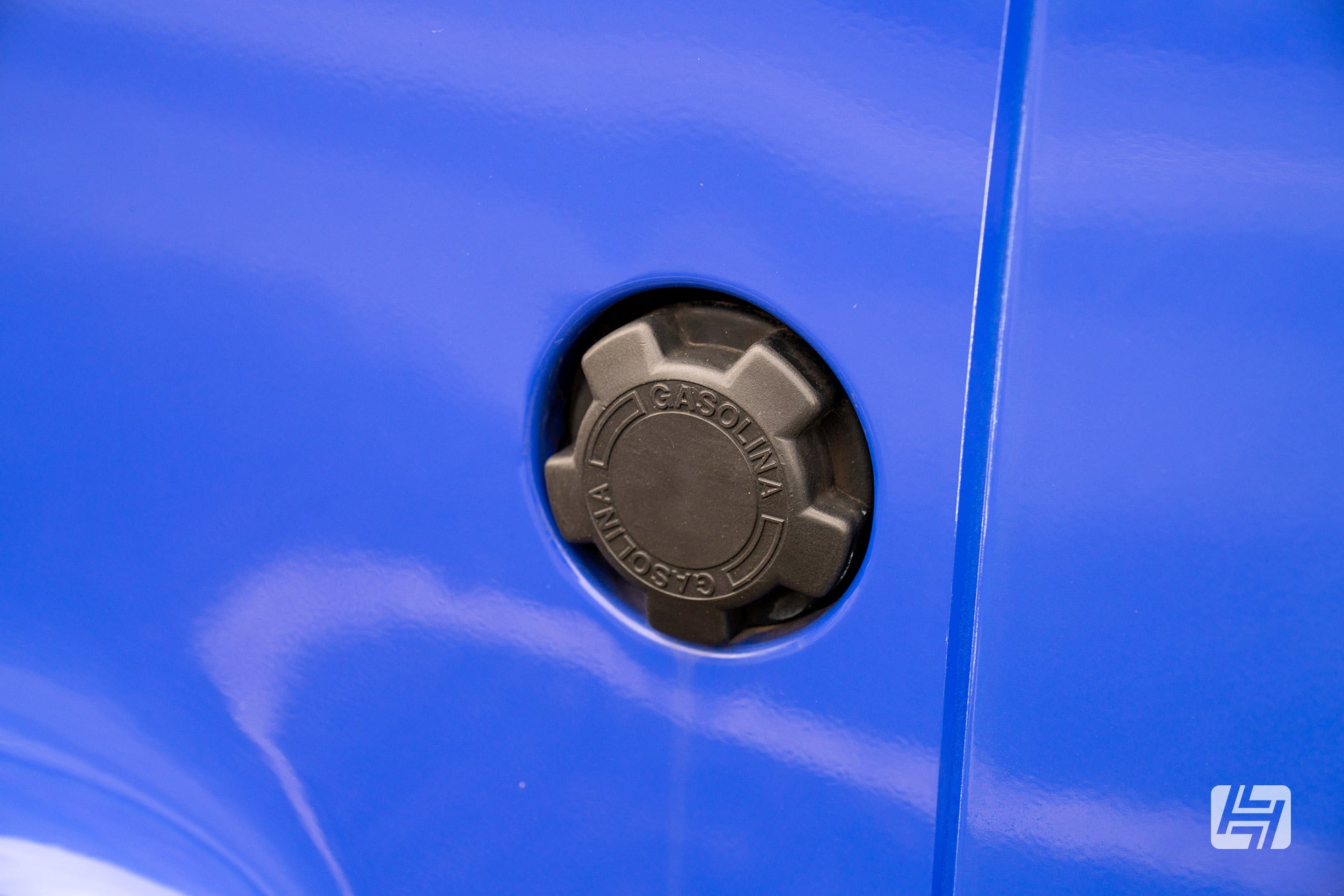 ­Raising the Roof
The Danbury pop-top can be released by undoing the locking catches in each of the four corners. It is worth mentioning in 2011 Danbury swapped these for straps to hold the pop-top closed, but they returned to catches for 2012 and onwards. Lifting the roof should be a smooth operation, with a slight bias towards the opening and closing the front first. Check the condition of the canvas for any mildew or rips that may have been caused from catching it in the lifting mechanism, or from being folded inside the rim of the roof. Do make sure the roof boards to allow for sleeping in the roof space are present and in good condition.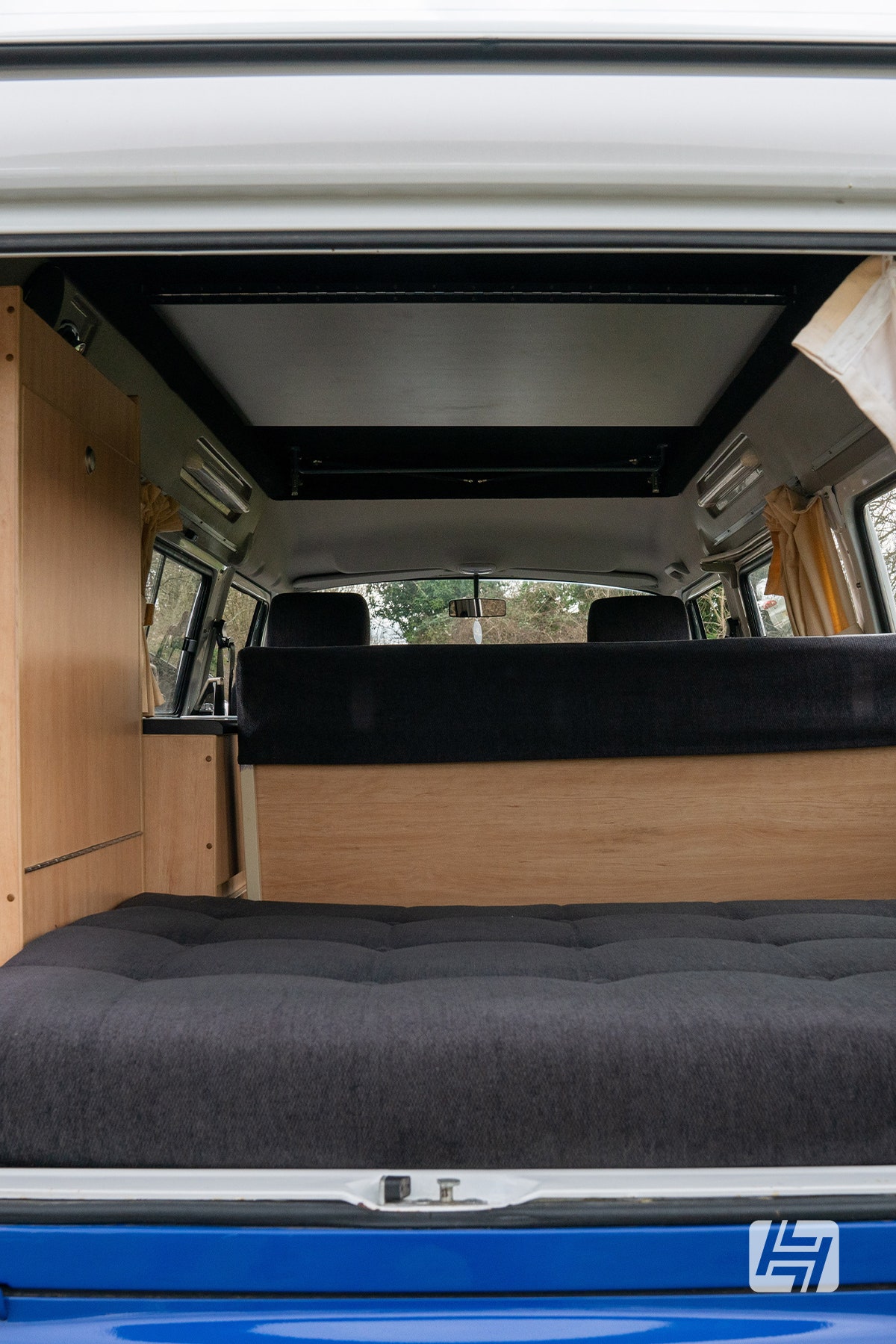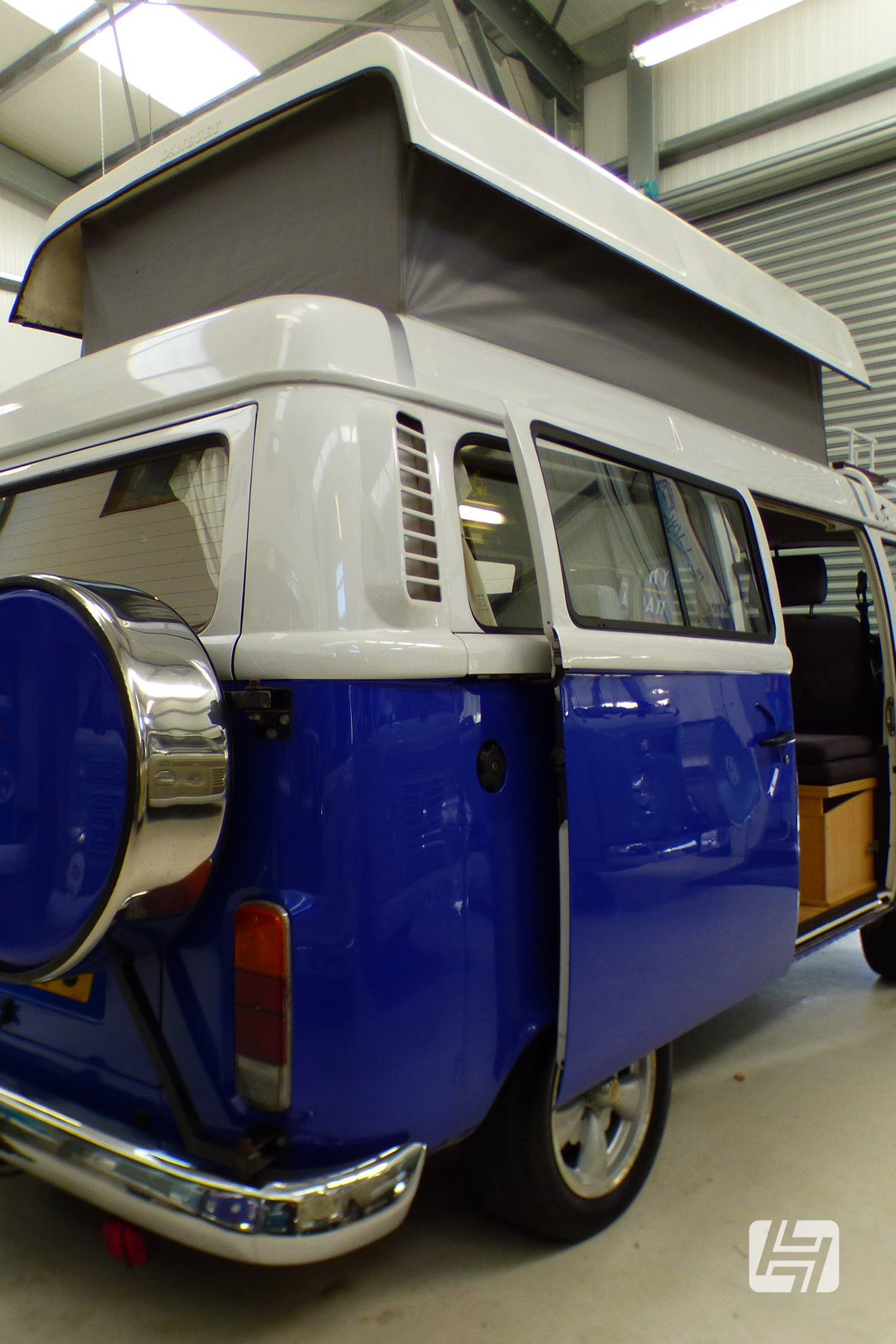 VW Kombi Interior Options
There were only ever two interior layout options from Danbury, the most prolific convertor of these Brazilian Campers. The first is the Rio (grey seats) which features units down the length of the vehicle and a three-quarter width rock and roll bed. The second configuration called the Diamond (blue seats) has less in the way of units, but benefits from a full width pull out bed.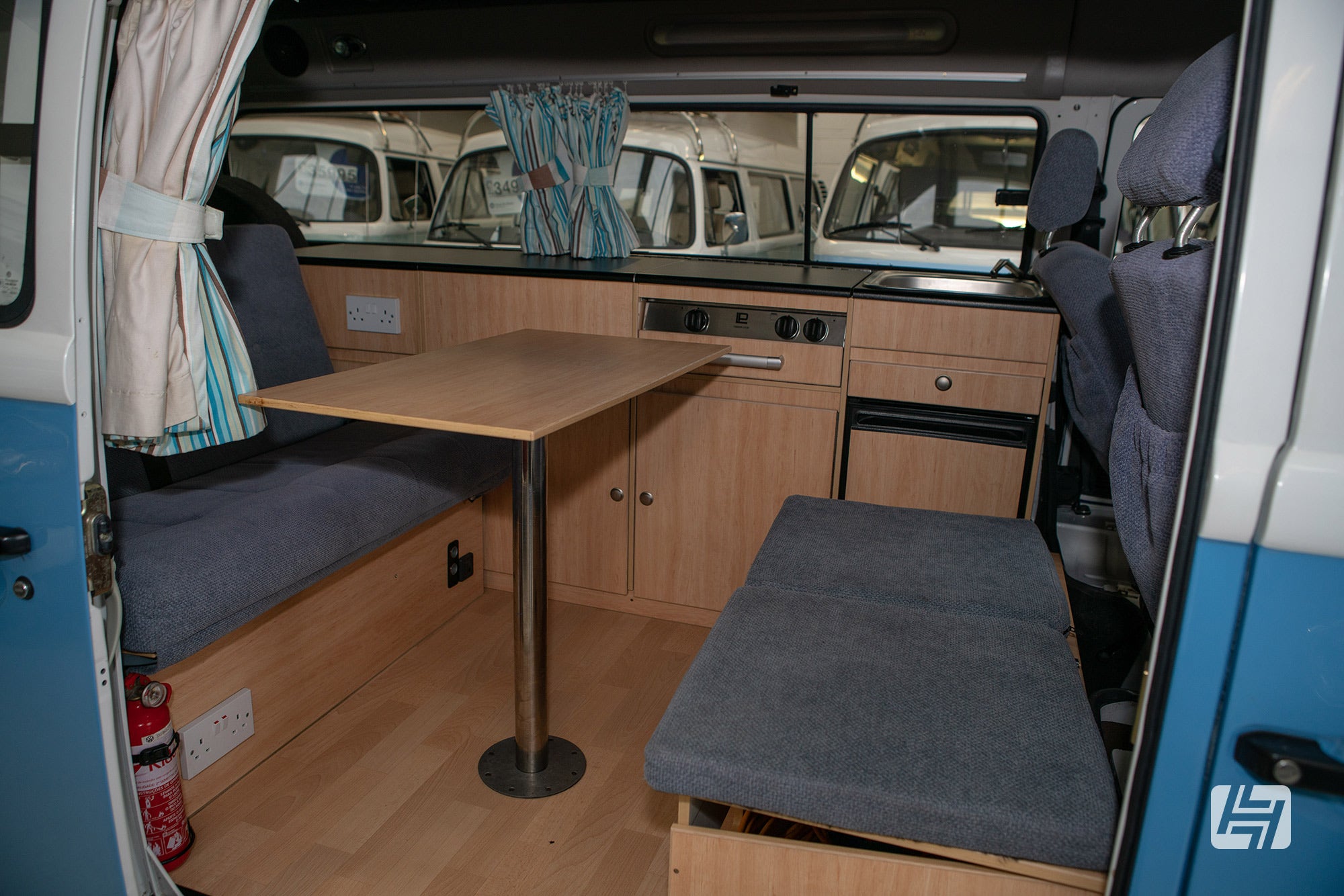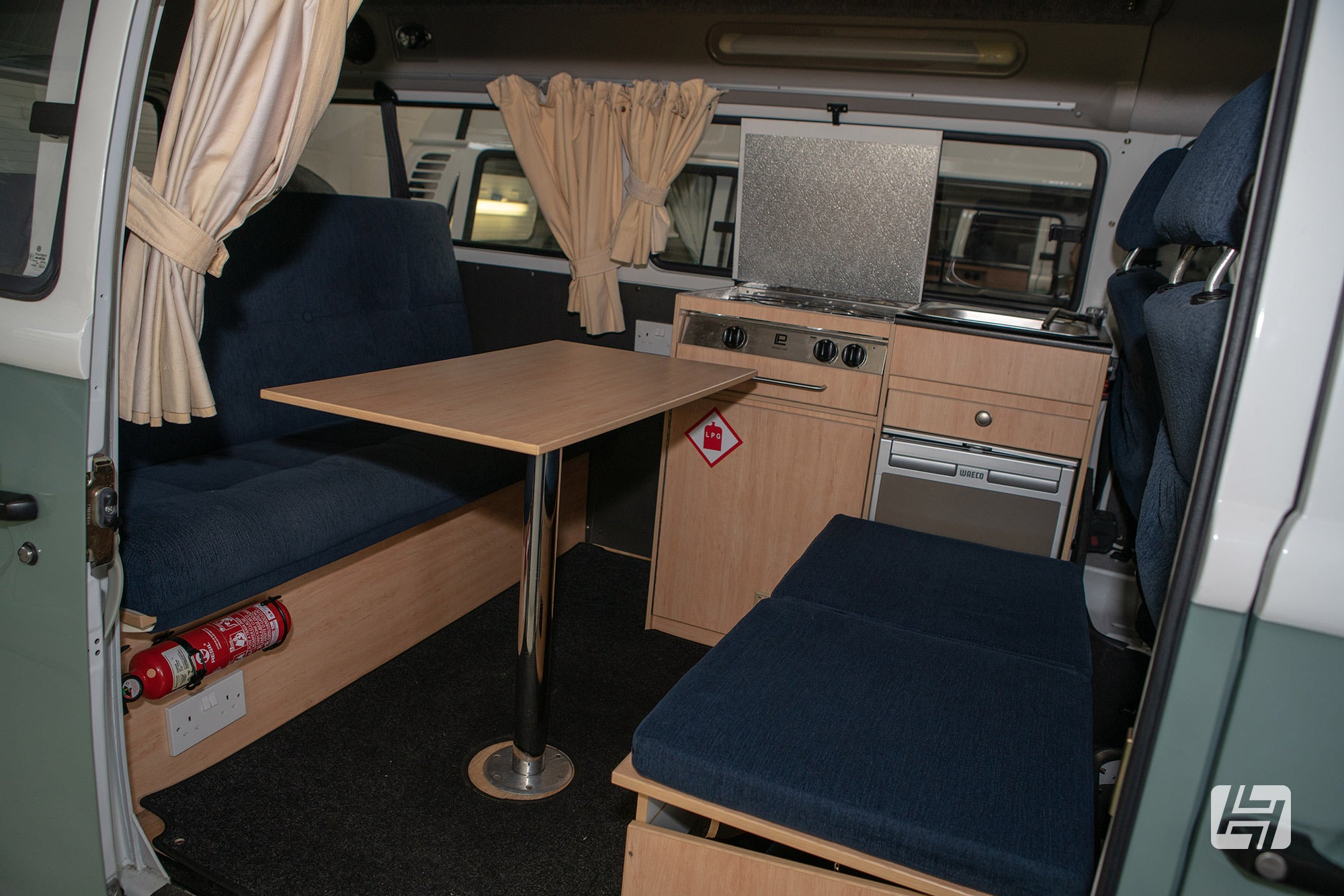 Other conversions were completed by UK specialists such as VW Down Under, but are less common and are likely to differ slightly from the above. It will be down to you as to which you feel works best. Check everything opens and closes as it should. You will probably find a host of rattles during a test drive – A grill pan, if fitted, is one of the most annoying!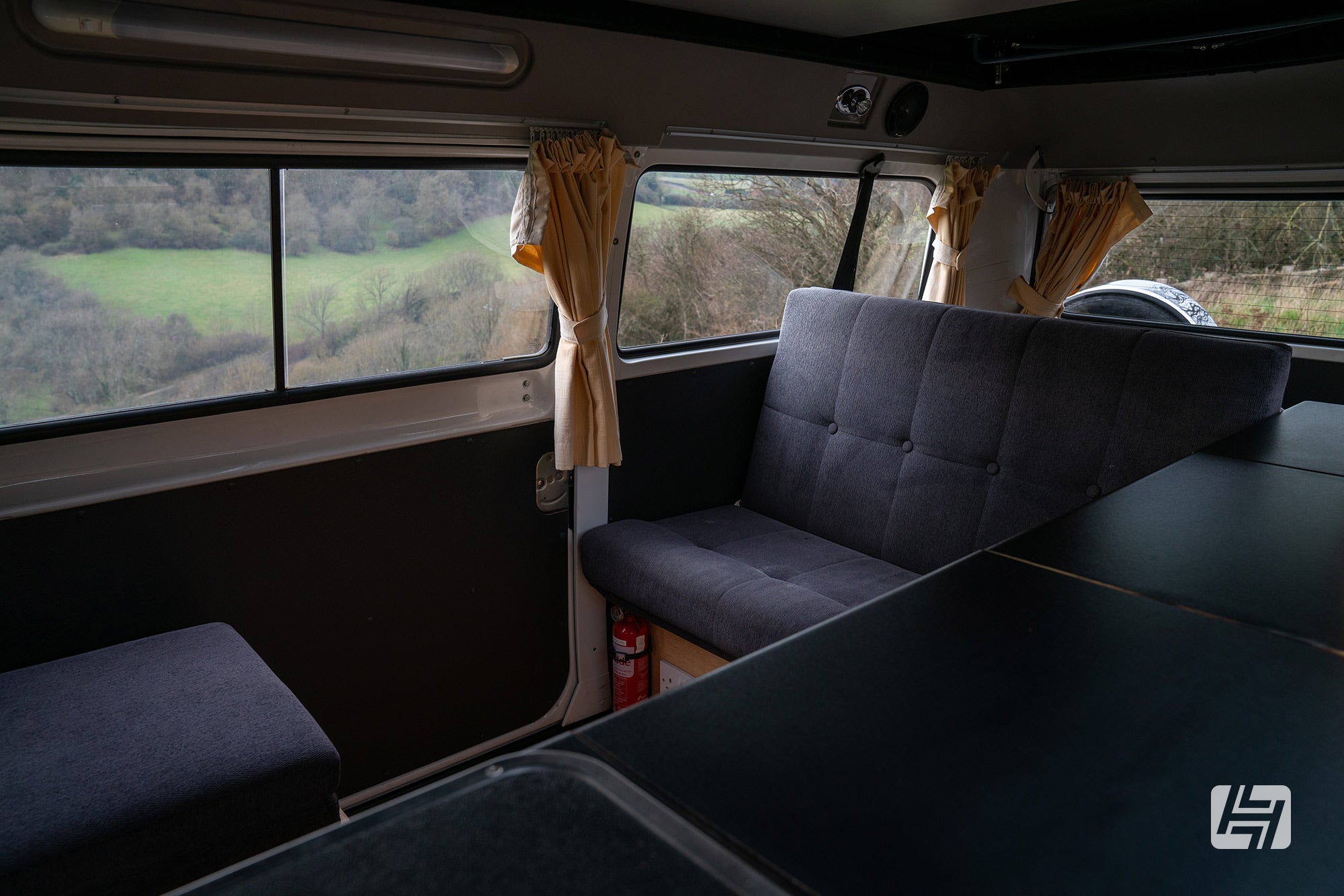 Captain of the Ship
The original Kombi seats are ok. They came from Brazil in a non-offensive grey cloth with a patterned centre, but hopefully, you'll find a bus that has been upgraded to something a little smarter. Leather generally commands a premium, but will get hot in the summer and colder in the winter! The Kombi we borrowed has been reupholstered in a more sumptuous grey material and felt a pleasant place to be.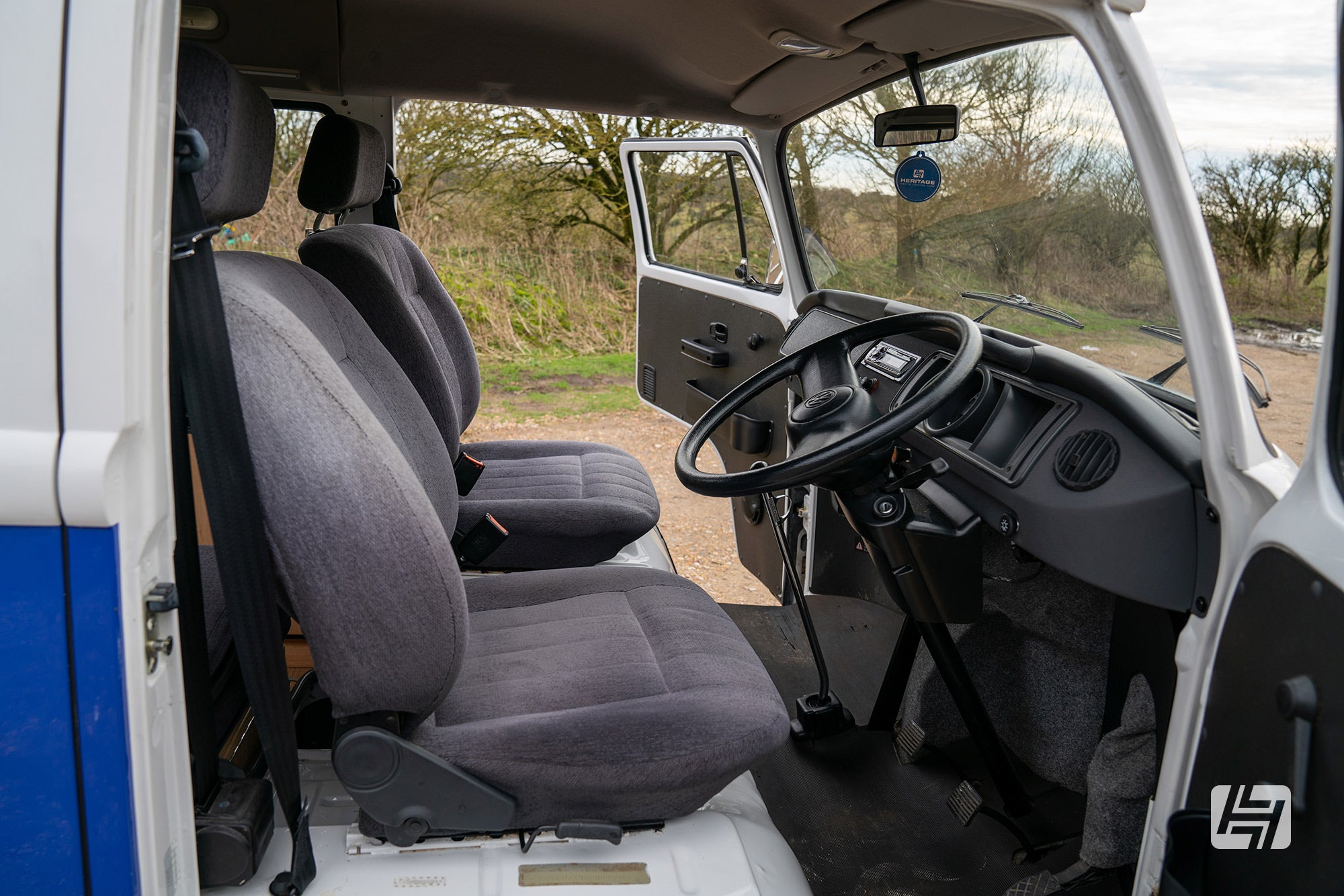 You may even get lucky and find a bus with swivelling Captains seats, this will allow for a better communal space in the back once parked up. Of course, the asking price will reflect this luxury.
VW Kombi Electrics
As with any second-hand vehicle purchase, give everything a check over, especially if you are buying from a private individual, rather than a dealer who'll offer a warranty and some kind of comeback should there be an issue. All Brazilian buses will have required a rear fog light and side indicators to have been fitted in order to meet with UK Legislation when imported.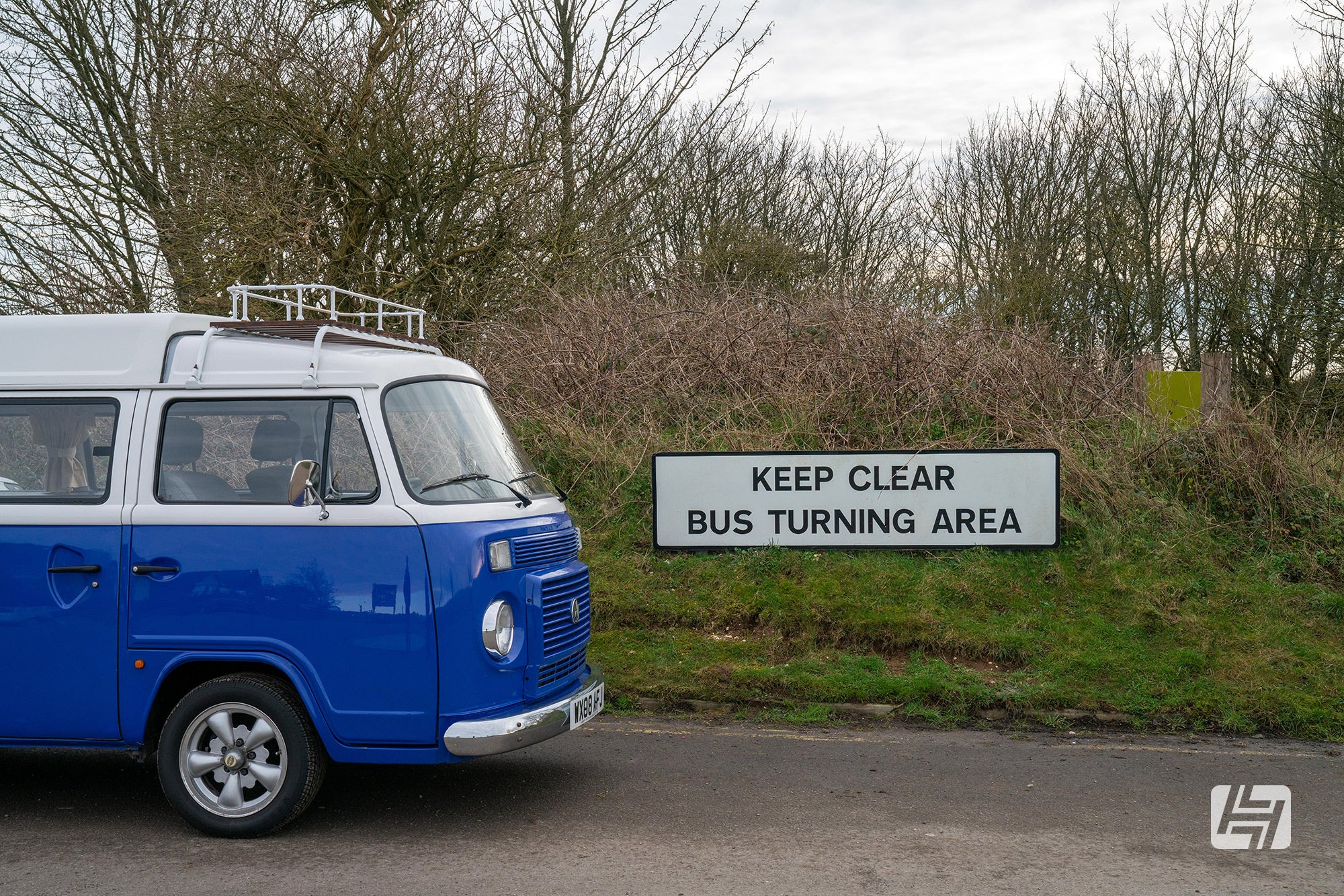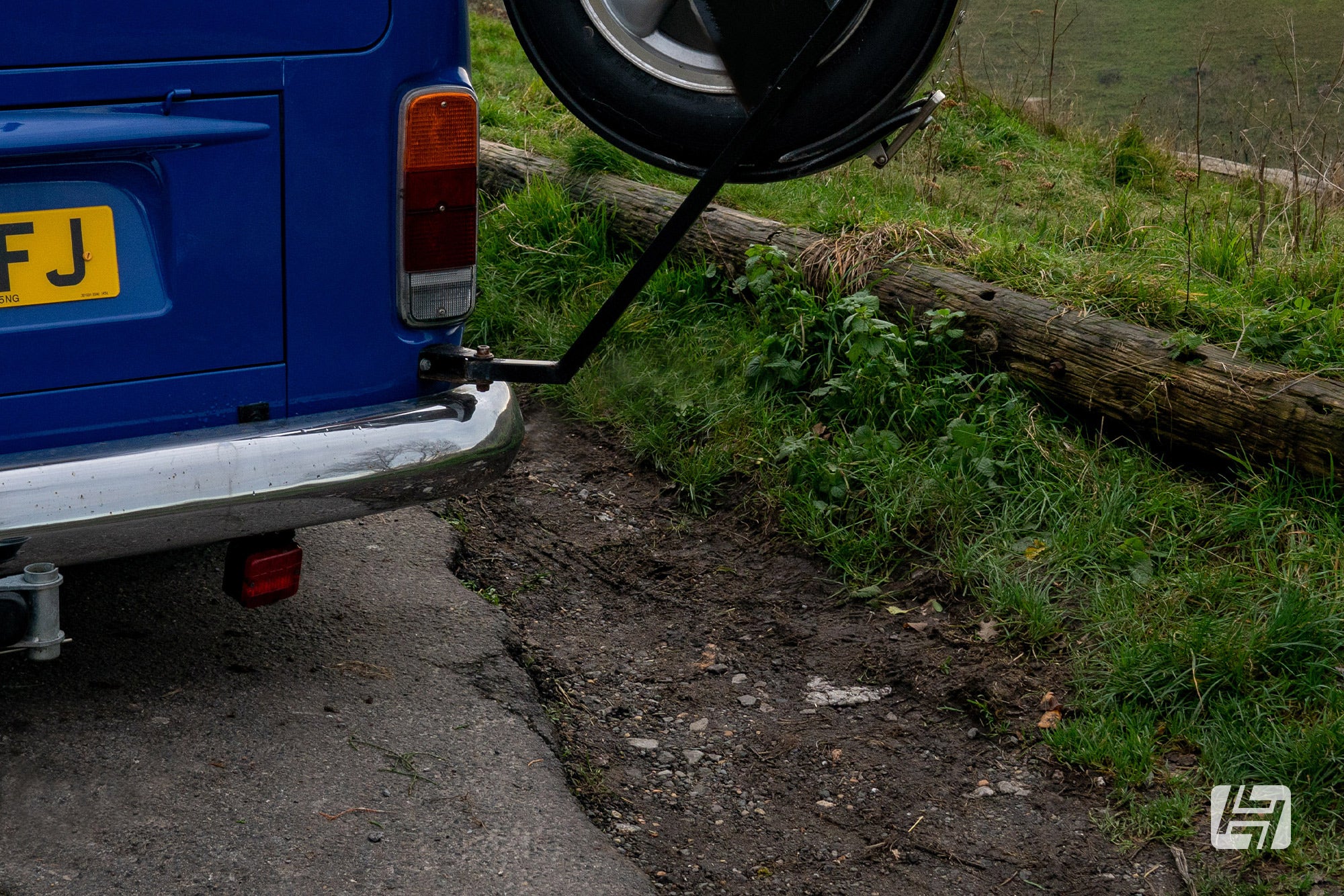 Clear Screen?
Give the washers a squirt and check the condition of the wiper blades. Changing these is trickier than it looks, should they be bad it could become a point of negotiation when it comes to price.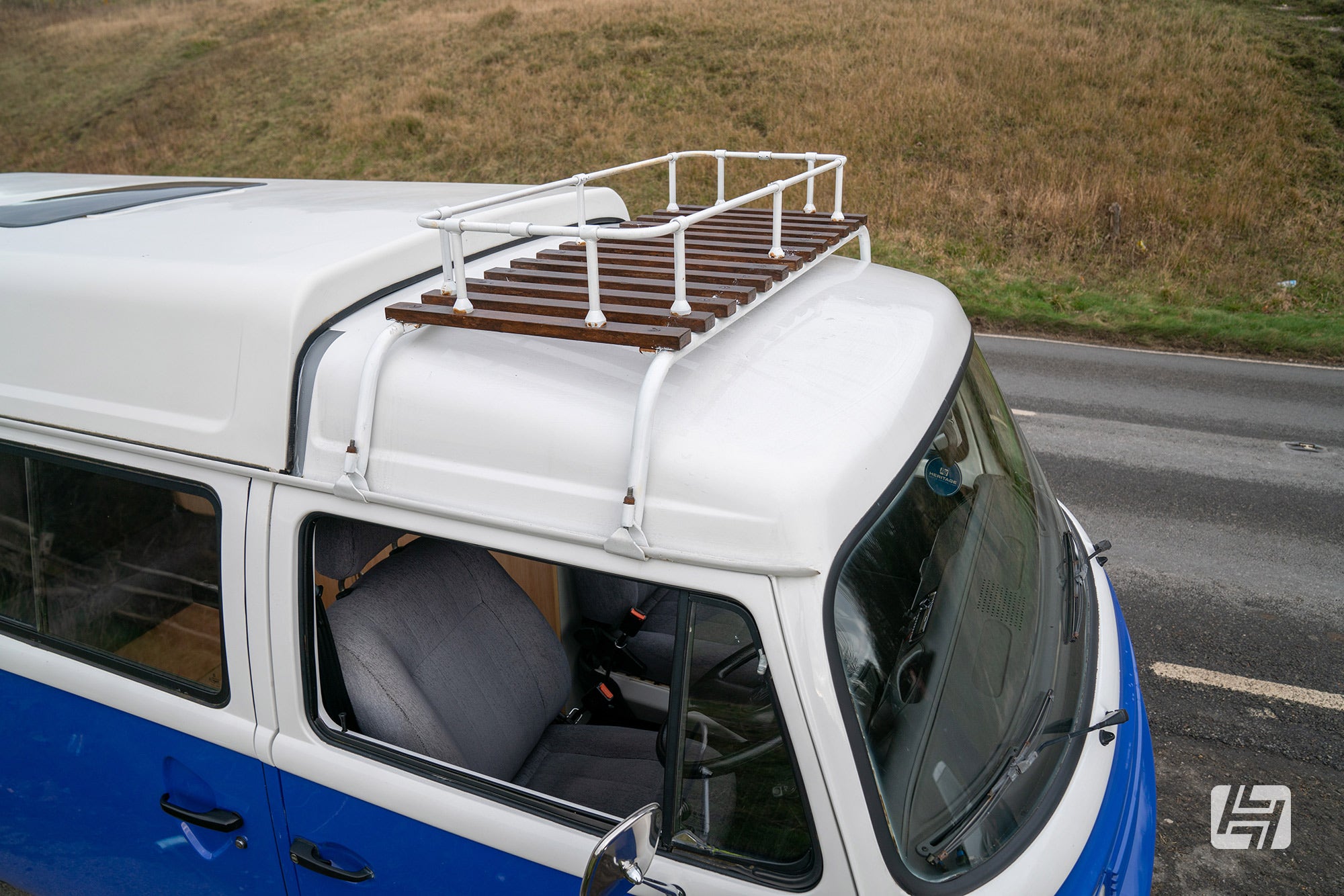 Split Charging System
You might find a secondary battery/leisure battery has been fitted to handle accessory electrics while away camping. Ask for a demonstration of how this works – they are all a little different and you don't want to be struggling in the dark, on your first night away!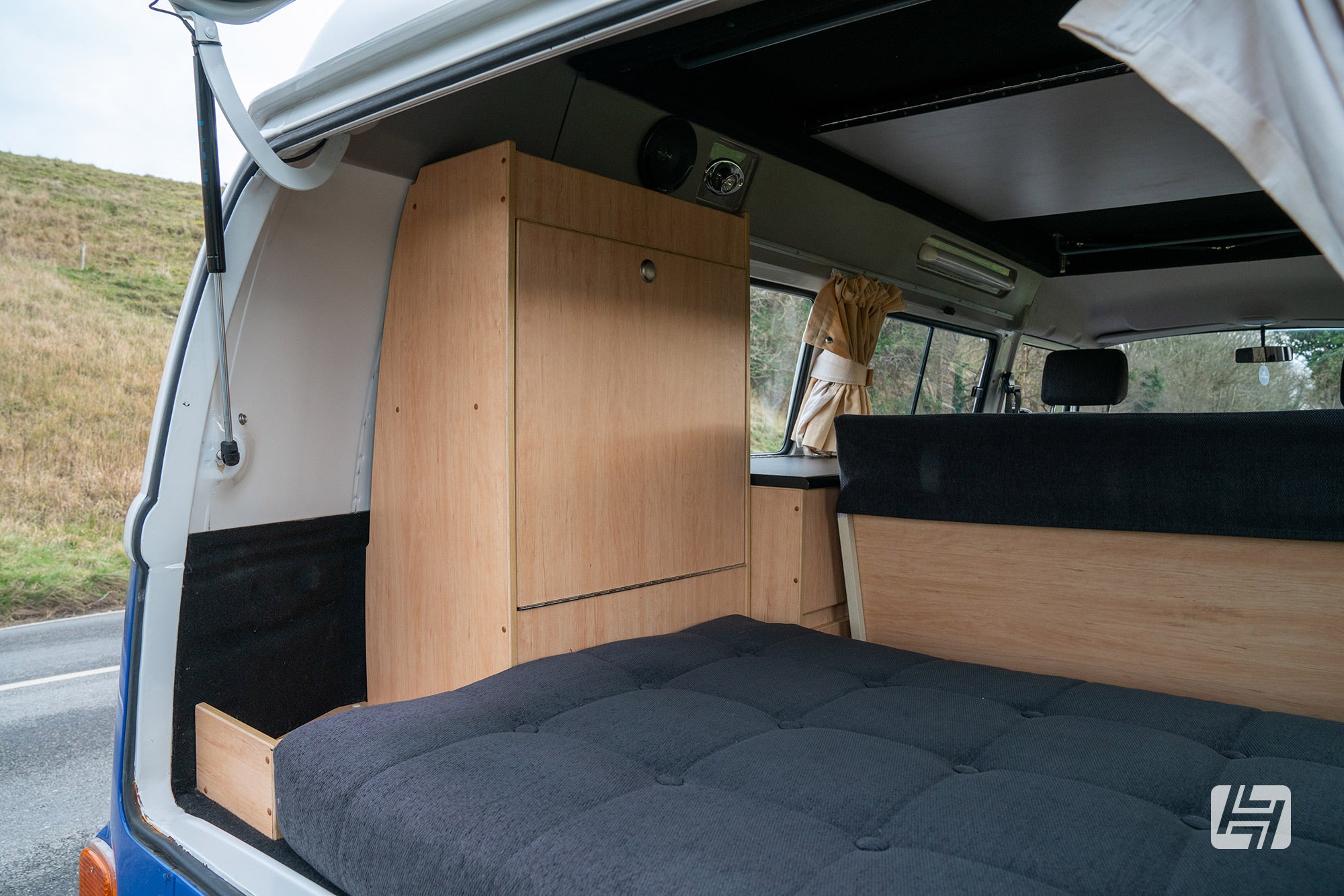 Price
When shopping for a Brazilian bus keep in mind mileage, history, condition and of course the options fitted when considering the asking price. It makes sense that the older buses will be cheaper than the later watercooled examples, with prices starting in the mid to late teens for an aircooled example. The 1400cc Watercooled Campervans kick off around £25,000 and will nudge £40k for something all singing and dancing on a Dealer's forecourt. At the time of writing this (January 2020) the blue example, we used for these pictures was for sale with VW Kampers at £29,995.
A big thanks to Ian and Tim at
VW Kampers
for the loan of this vehicle. Should you be considering a Brazilian Kombi as your next Camper, give these guys a call or look them up online, and don't forget that we have a huge range of
Brazilian Kombi parts and accessories.
Andy