Let me introduce you to a chap I've been chatting with for close to ten years, but only met in person for the first time at
Edition38
bac
k
in September 2019
. Russ Whitefield has a PVW cover car and multiple trophies to his name and over the last 5 years or so has built this rather splendid Jetta Coupe, with a bit of help from
Heritage Parts Centre
.
It's a hobby, one day a week
A sheet metal fabricator by trade, Russell runs a business that produces a lot of heating and air conditioning components and he works long days. "We all come down here on a Saturday to unwind," he tells me, introducing his friends who share the unit with him. "In the corner is Jim working on his Montana Green Mk2. This black one belongs to Dan, and Mark (the other half of
MRmk2builds
) is working on his brake pipes today. The red Golf is a breaker, unfortunately."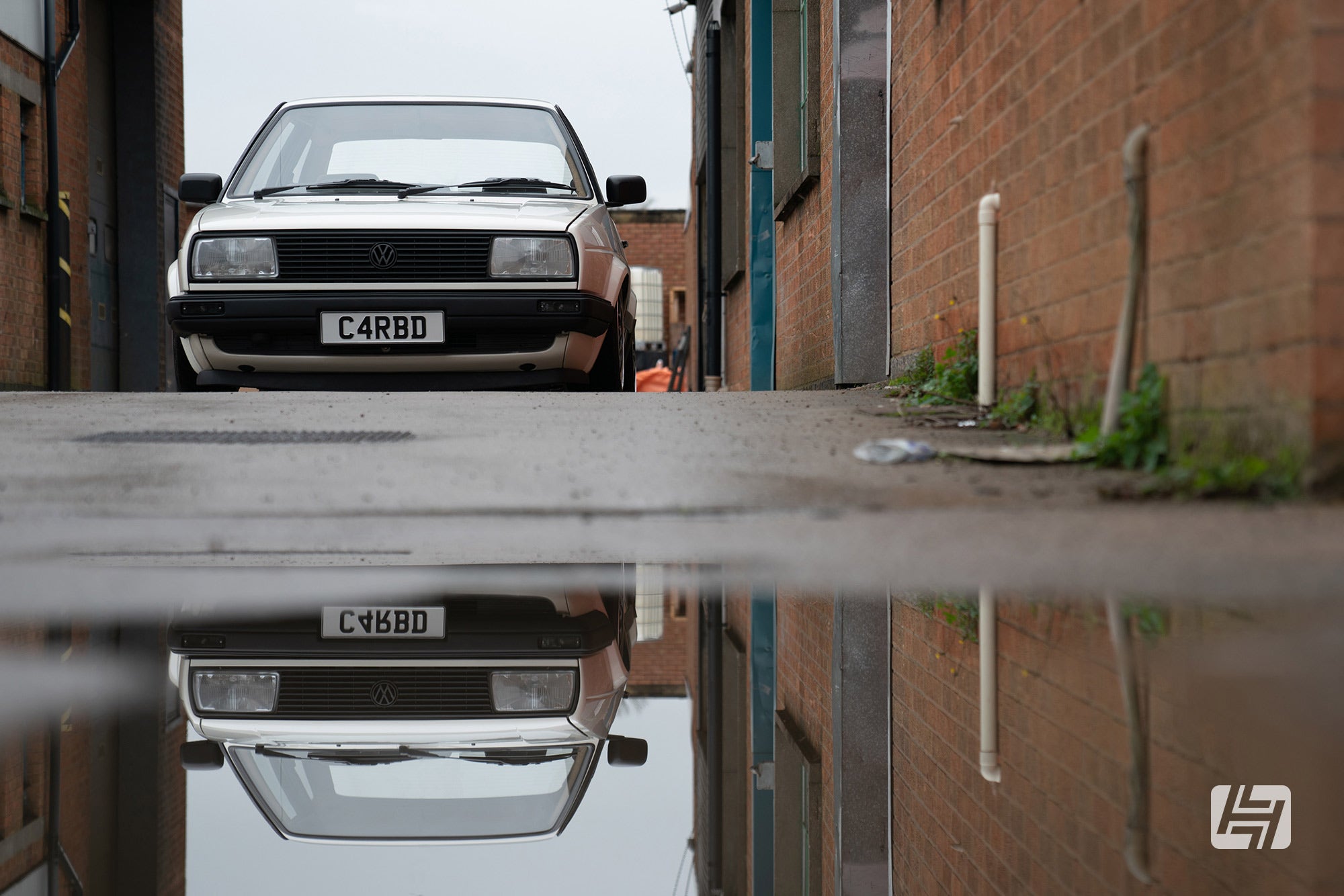 The old Golf
A quick recap for those trying to put a face to the name. Russ built a Mica Red Metallic Mk2 GTi back in the early 10's. It ran the now-infamous C4RBD plate, featured a 16v lump on carbs (then later throttle bodies) and most impressively had the dashboard from a modern Mini grafted into place inside it.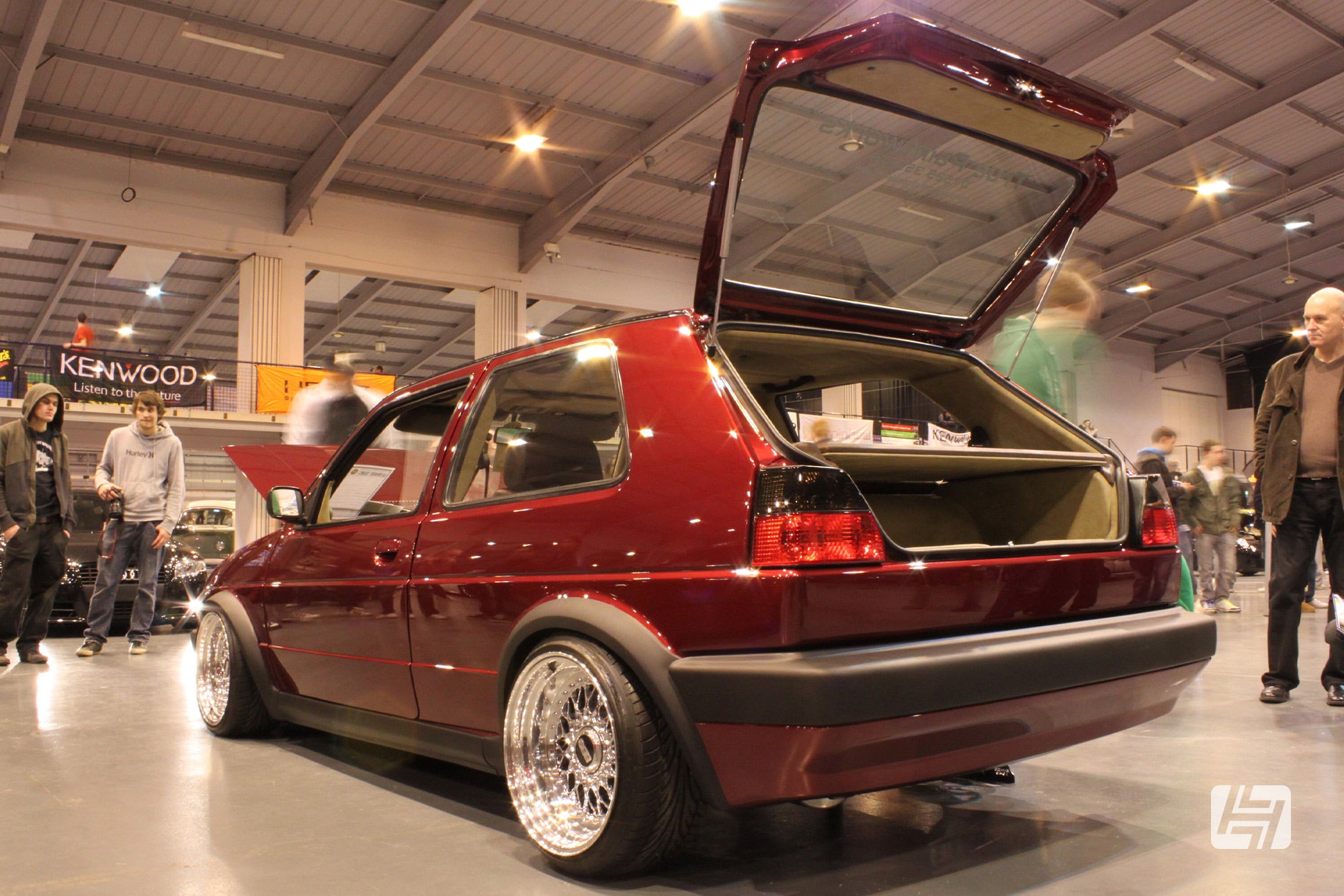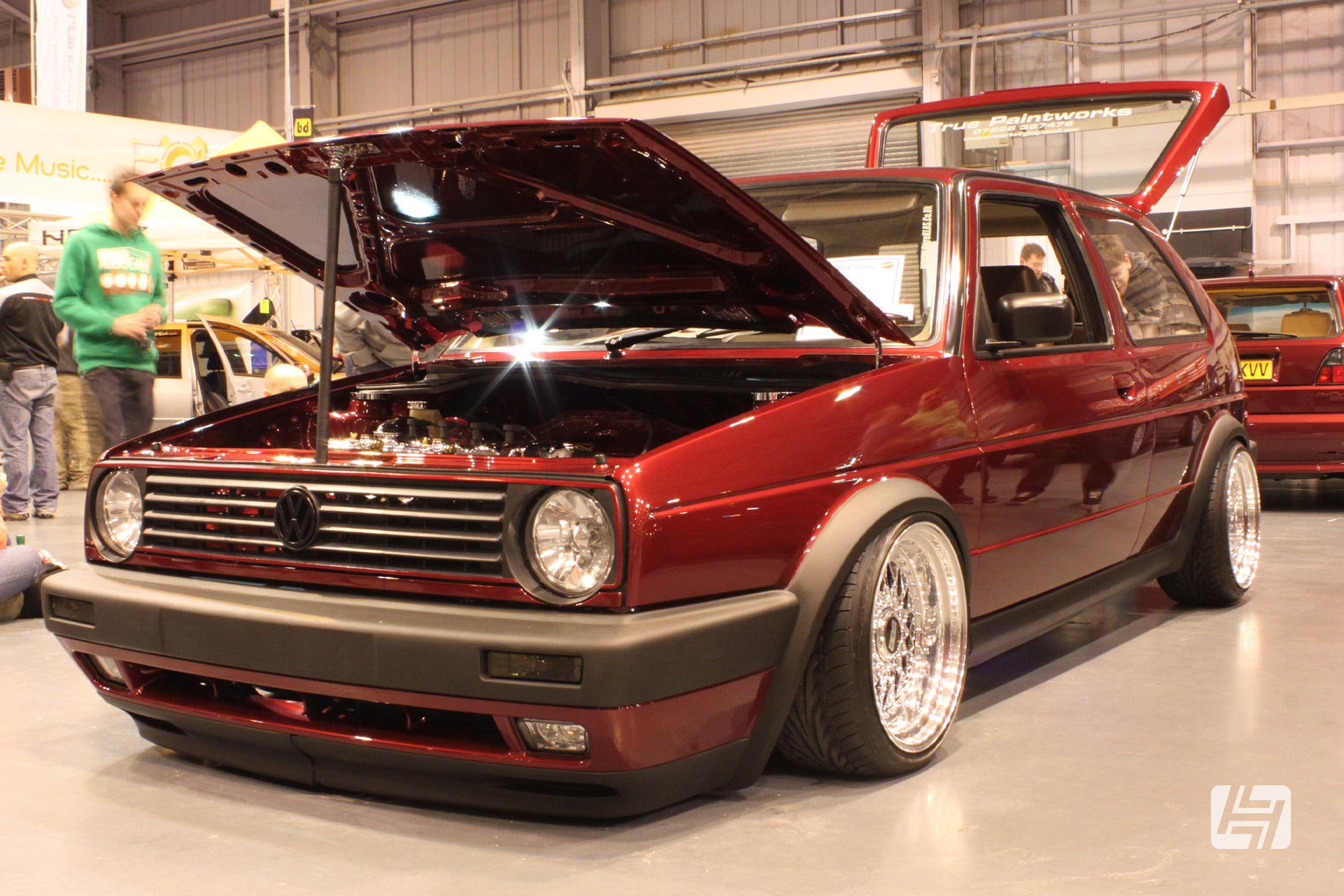 The Coupe
But we've not travelled to Leicester to chat about or even check out the Golf. That's long gone, although rumour is the new custodian will be showing it off again in 2020. The reason for our trip is to take a more detailed look over Russ's RHD Mk2 Jetta Coupe. Yep, that's a factory RHD Jetta Coupe. No, I didn't think they existed either!!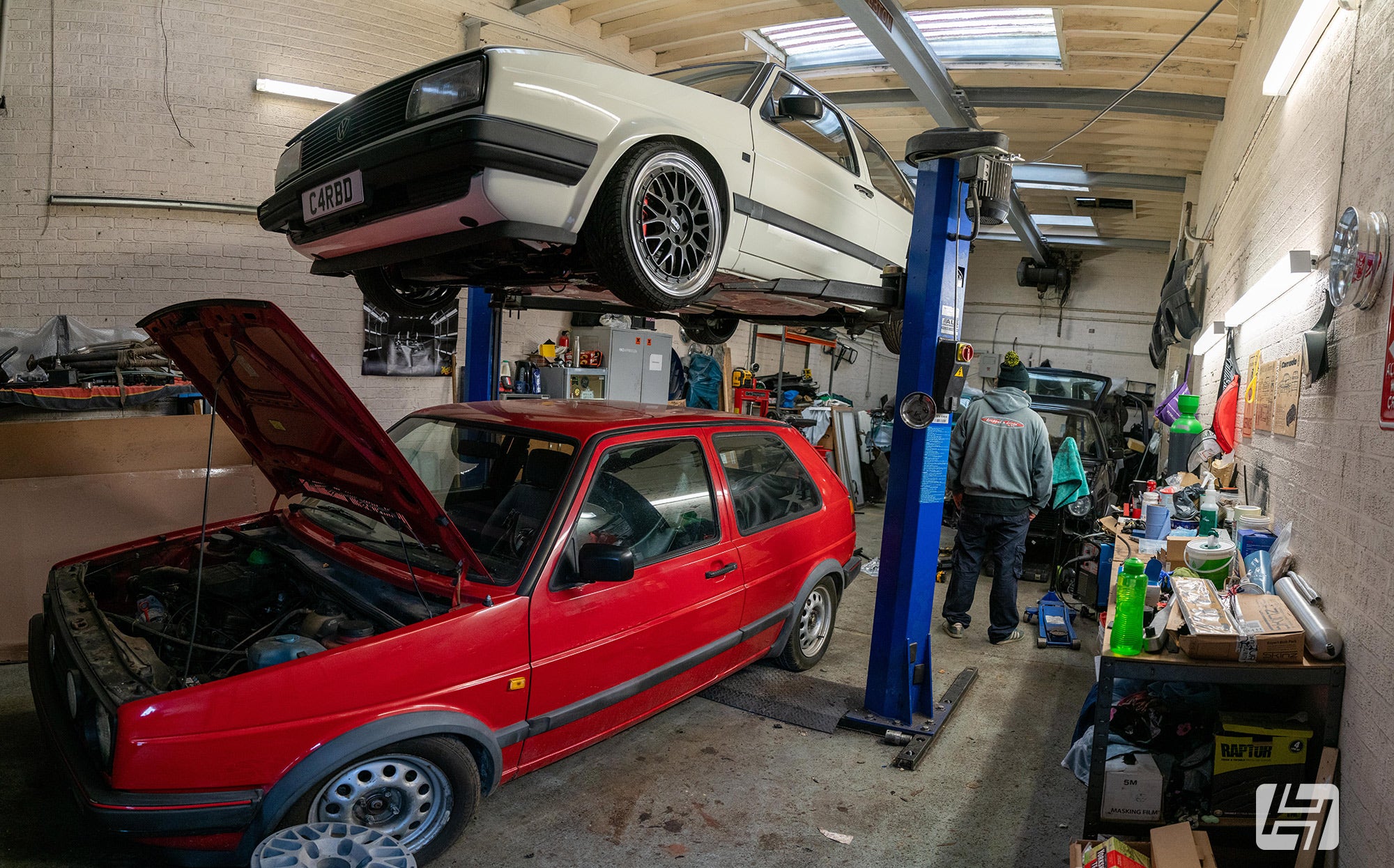 Cleaner than clean
We arrive at Russ's workshop and the Jetta is up in the air, with another Golf below it. The level of detail and cleanliness is staggering, with the all components powder coated, including the rear axle and
fuel tanks straps
. Most owners would be happy if their 'upper half' looked this good, but not this guy. Don't think for a second this car only ever travels by trailer either - "dropped and driven" is Russ's mantra and this car gets used properly.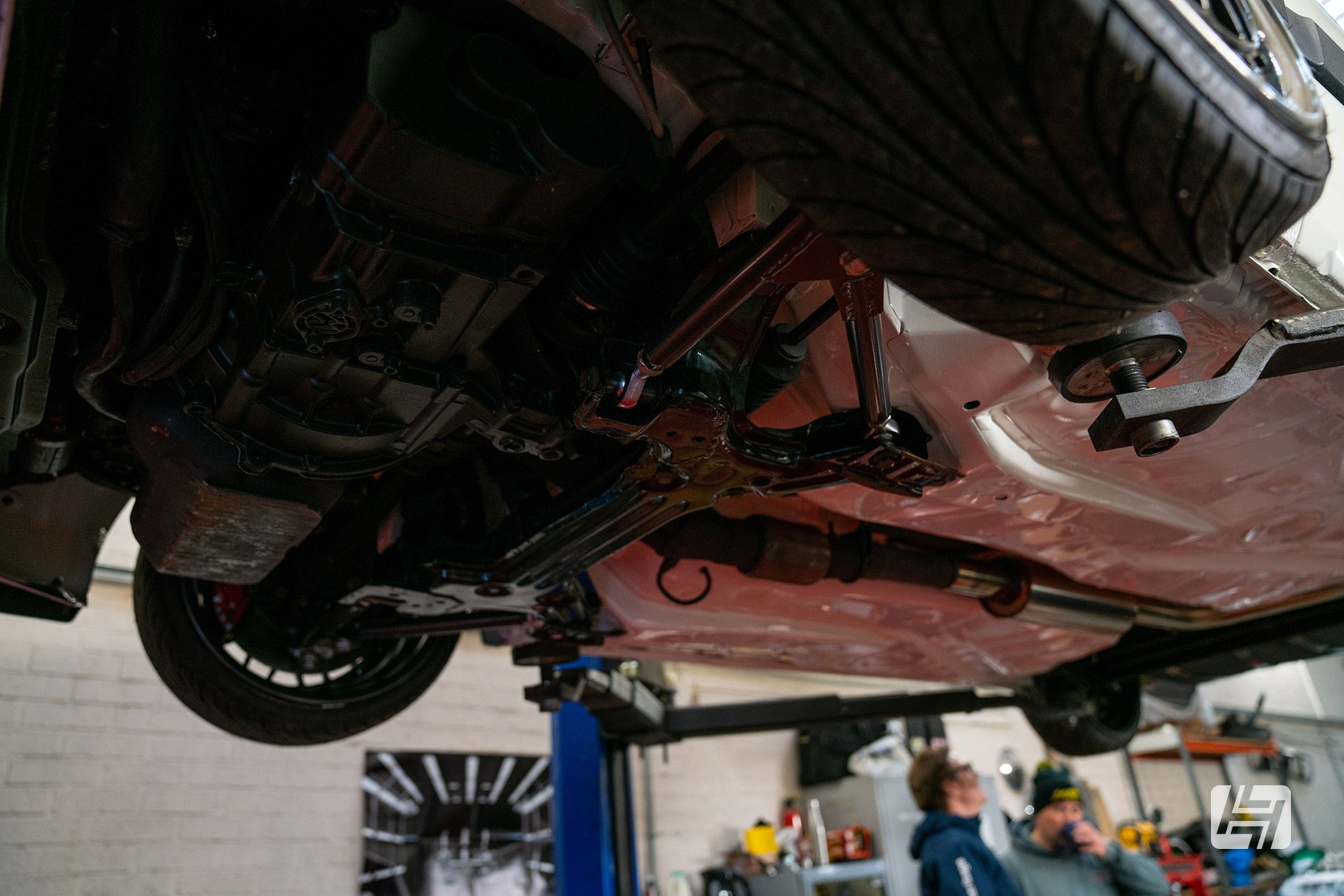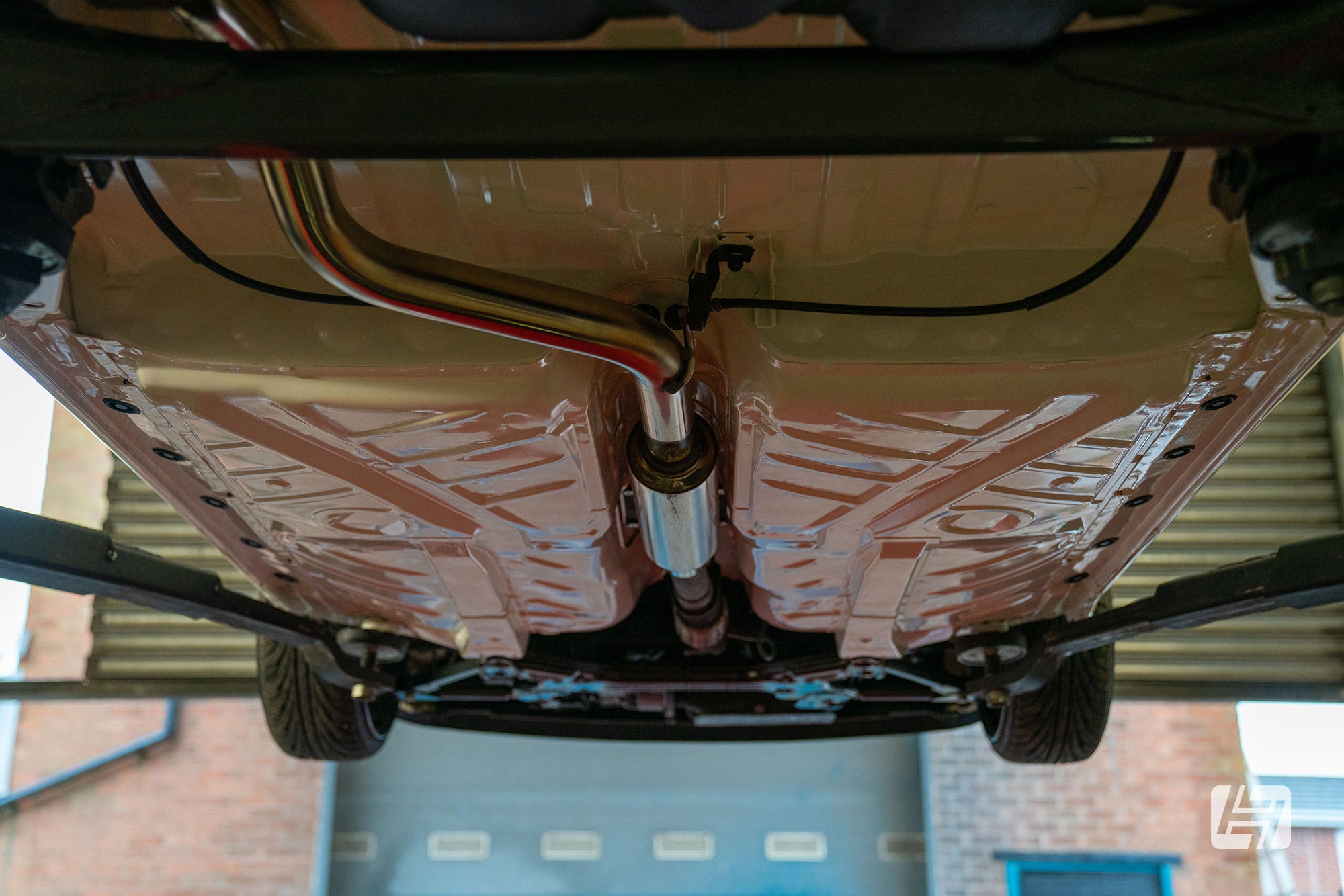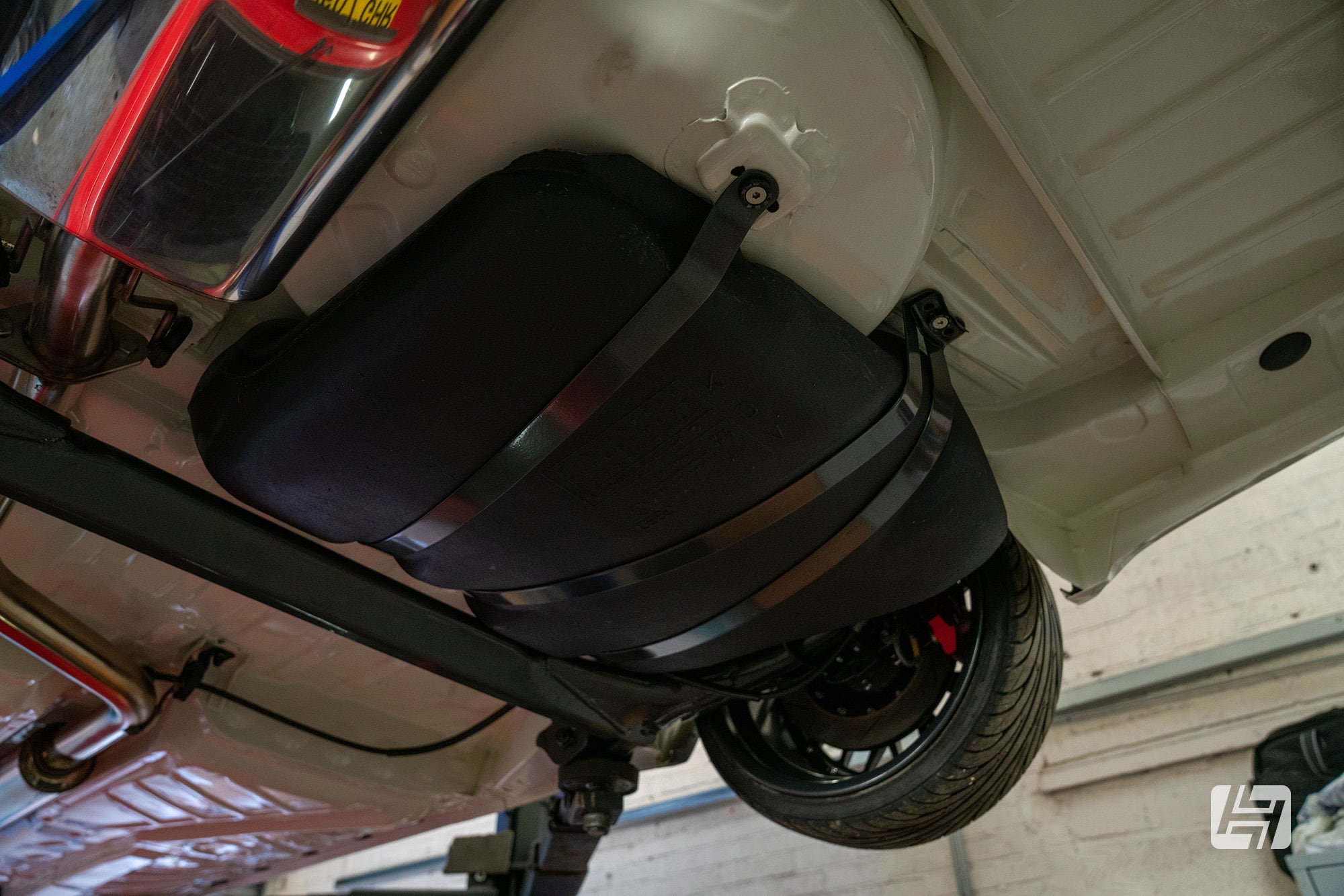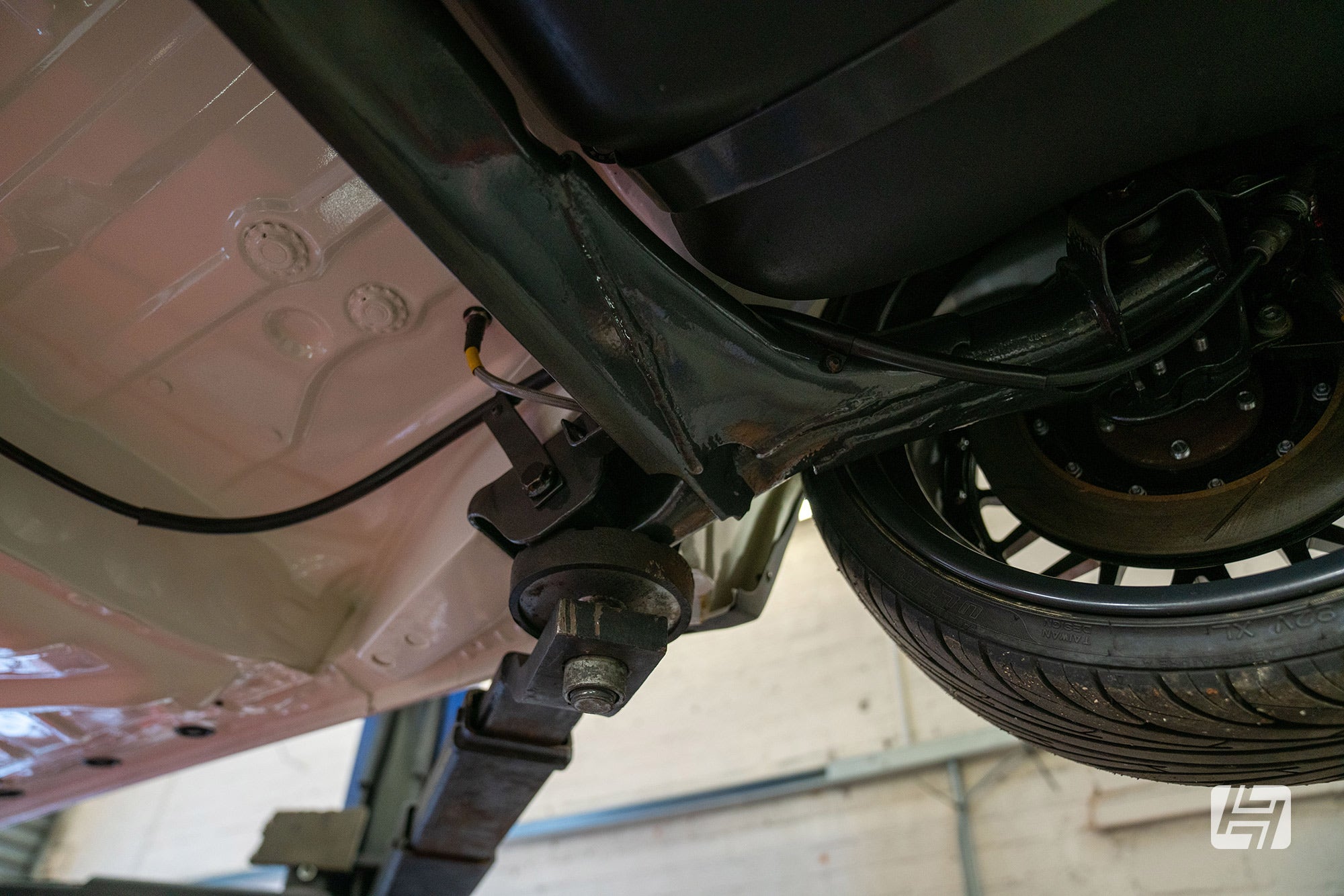 Bay of dreams...
Under the hood, things are much the same as below and indeed on top. Russ has done away with any hole, bracket or accessory that he can but kept it looking just as VW intended. His next job is to smooth over all the holes in the underneath of the
Mk2 Jetta bonnet
- something that most people will miss, but that is exactly what separates Russ's attention to detail from everyone else. He's also putting the finishing touches to a new engine too, but we'll keep you guessing on that one.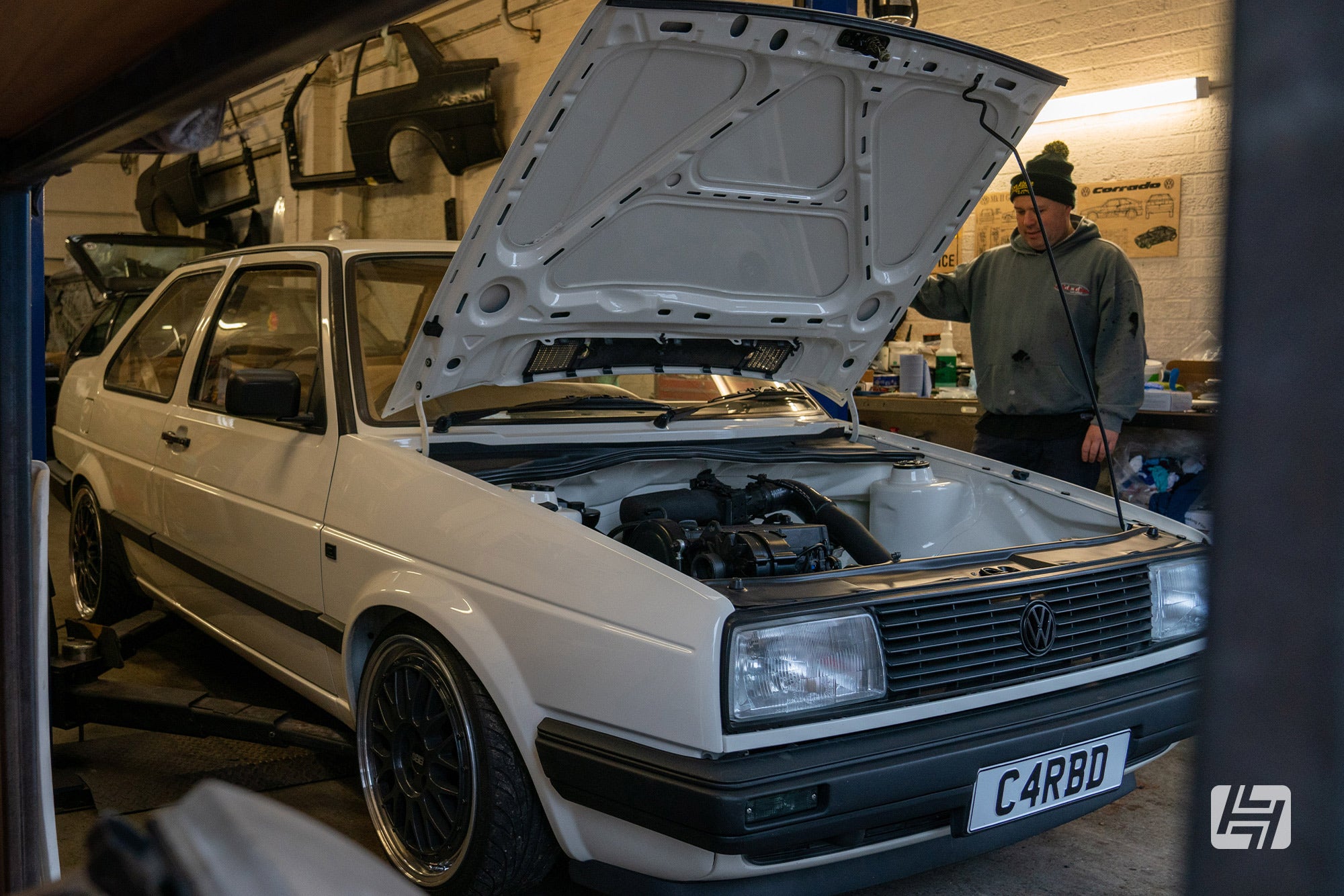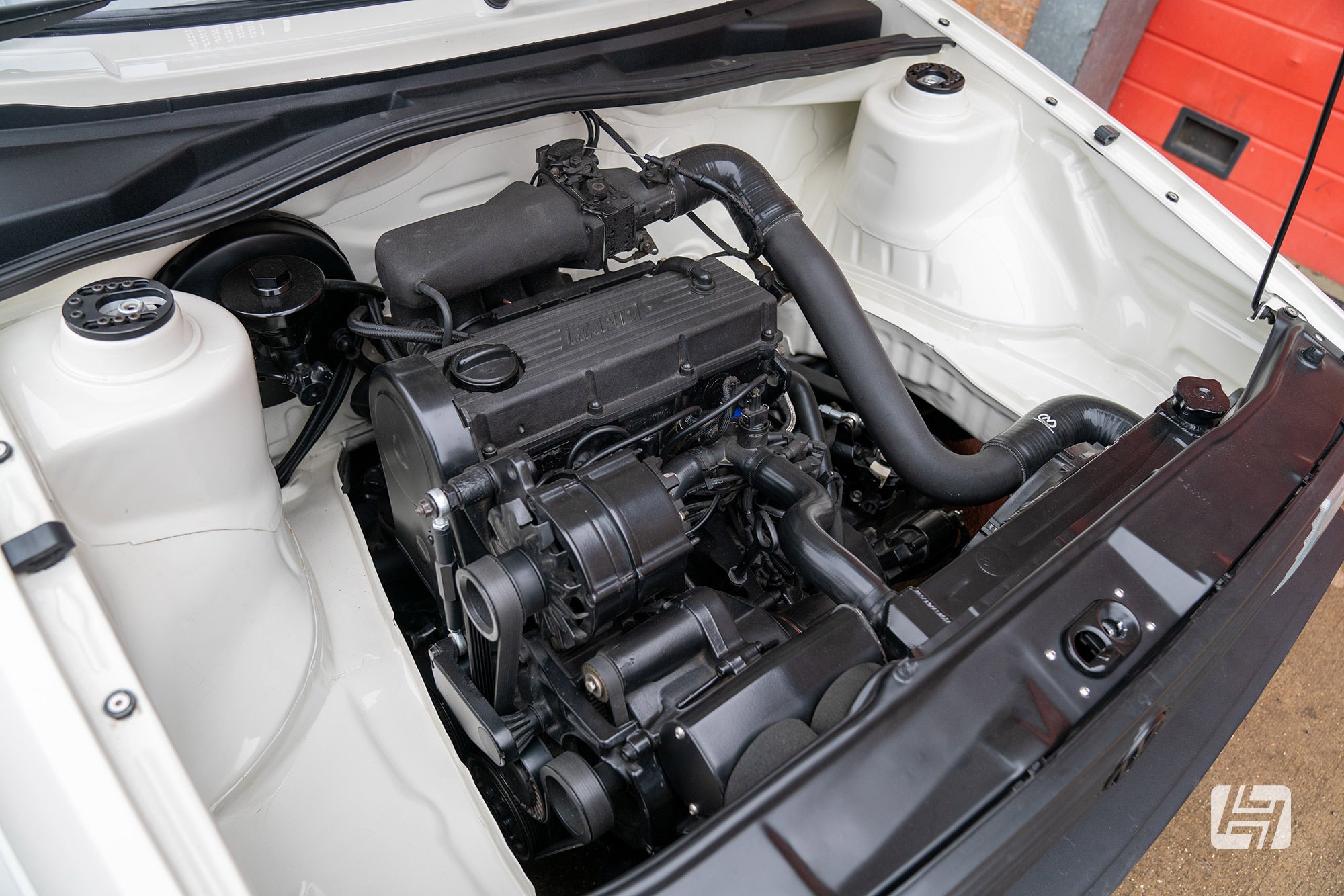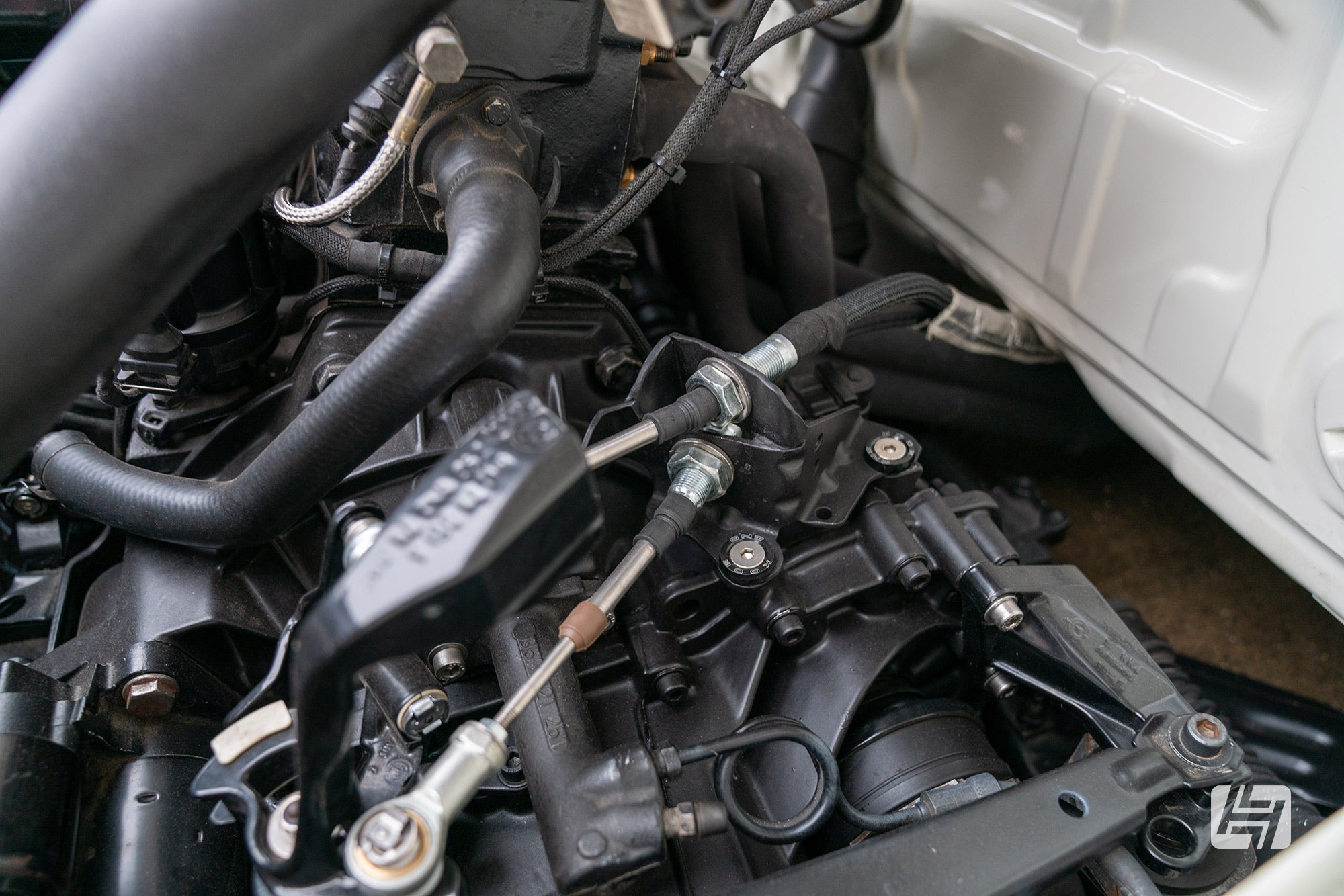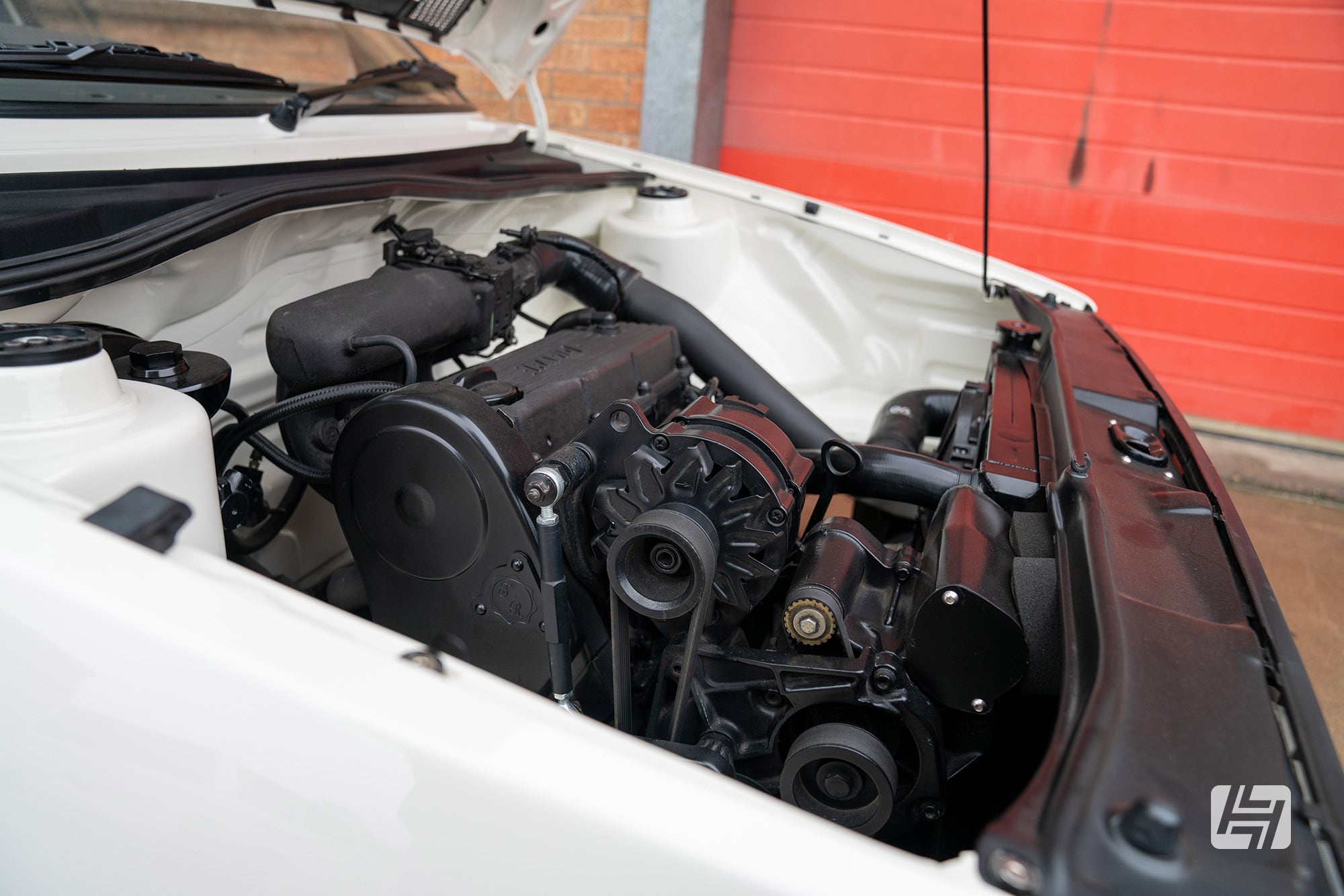 Brake necks...
Check out the size of these stoppers. They fill the inside of the BBS LM wheels almost entirely and measure 330mm on the front with 6 pot Tarox Calipers taking care of the catching. On the rear, Russ has squeezed in 310mm discs, once more coupled with a pair of 6 pots.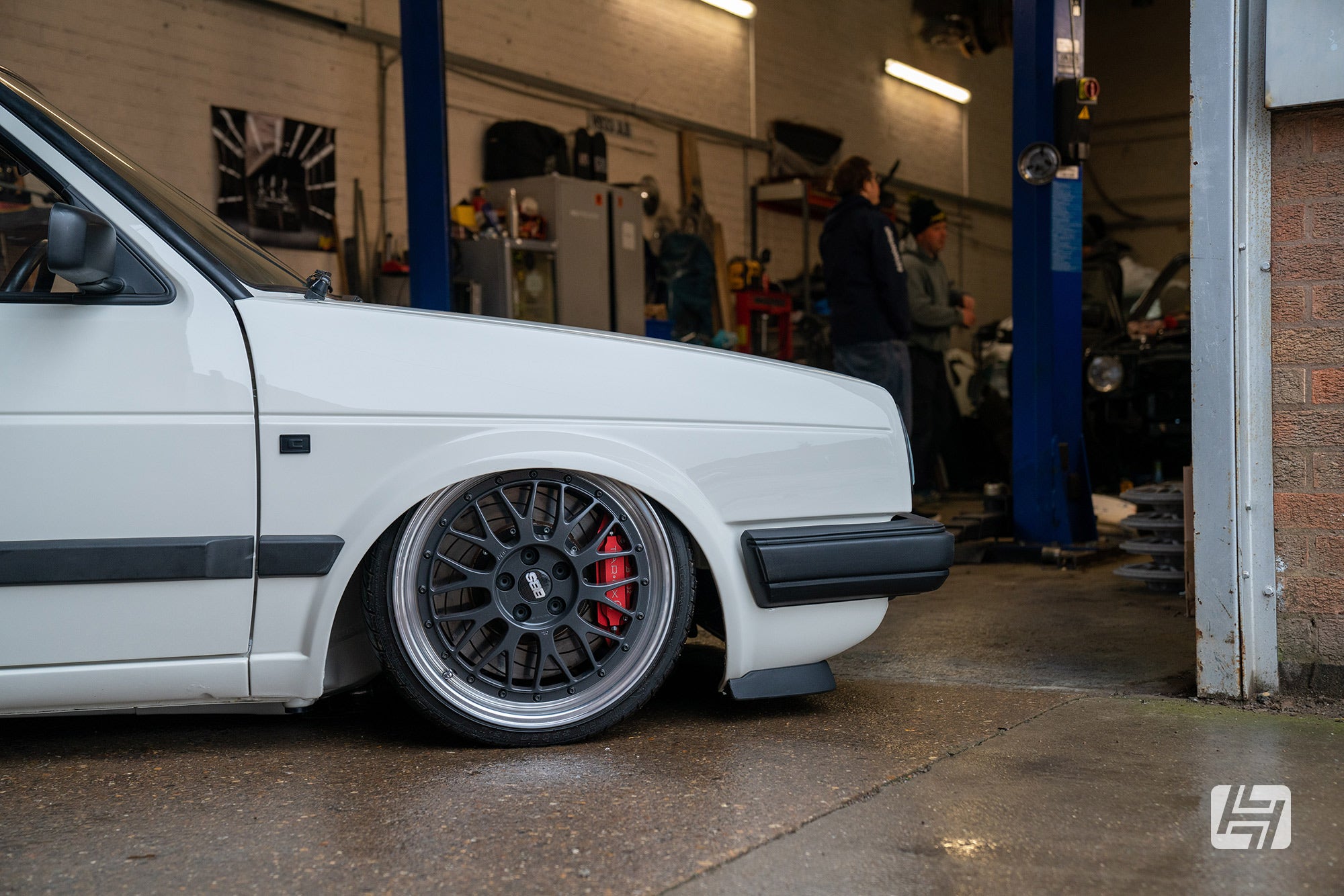 Corrado in the corner
Whilst this is far from a business for Russ, he occasionally takes on jobs for friends who have been let down by other workshops and sat on a rollover jig, behind a tenth of Russ's alloy wheel collection is a Corrado belonging to Vick Nagi. You may remember it once gracing the cover of Performance VW, it was a purple colour and sat on Corvette Sawtooth alloys. It's on the back burner for now, but it desperately needs some love. Time allowing, Russ will finish it perfectly we are sure - we've got plenty of
Corrado Parts
here when he needs them!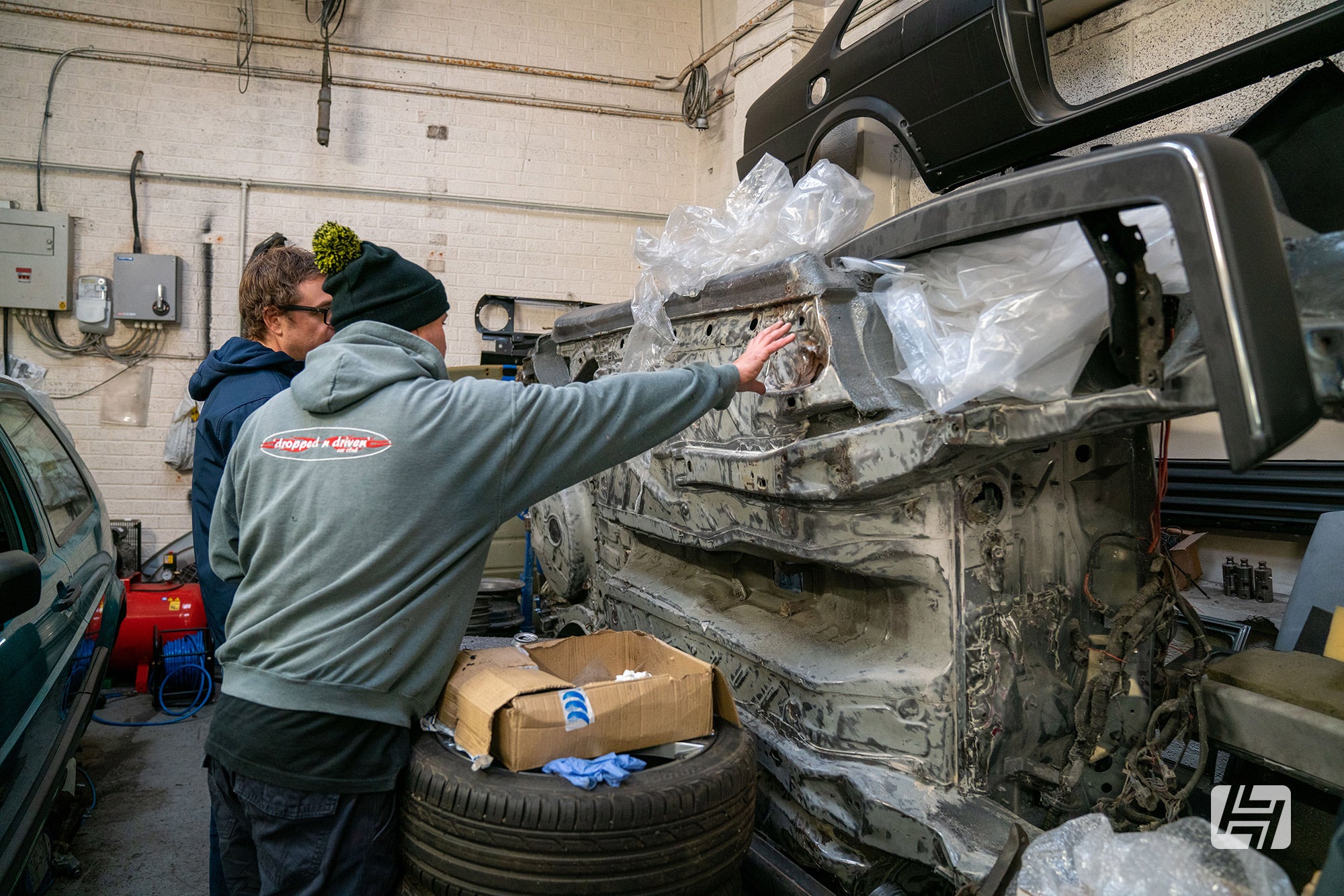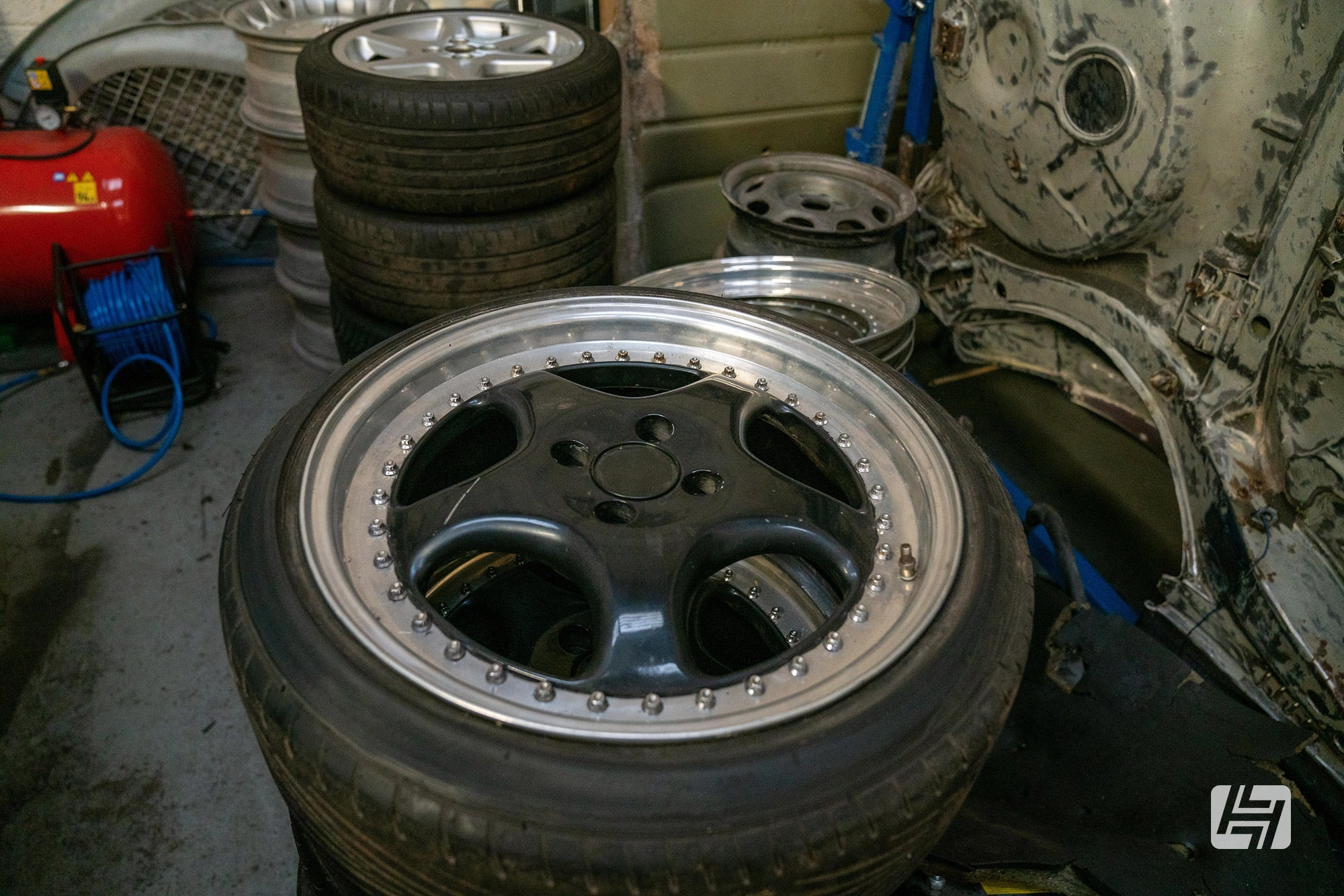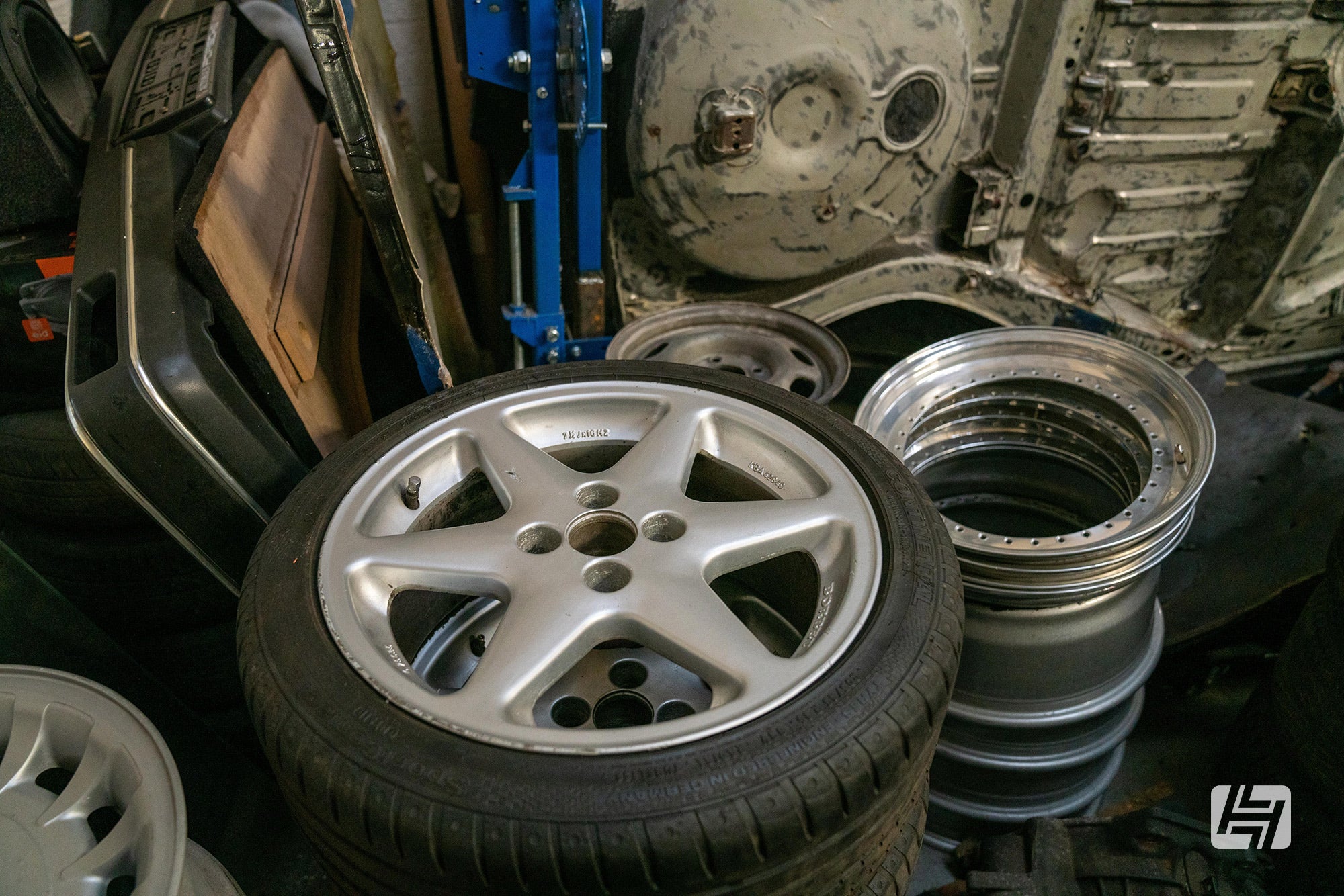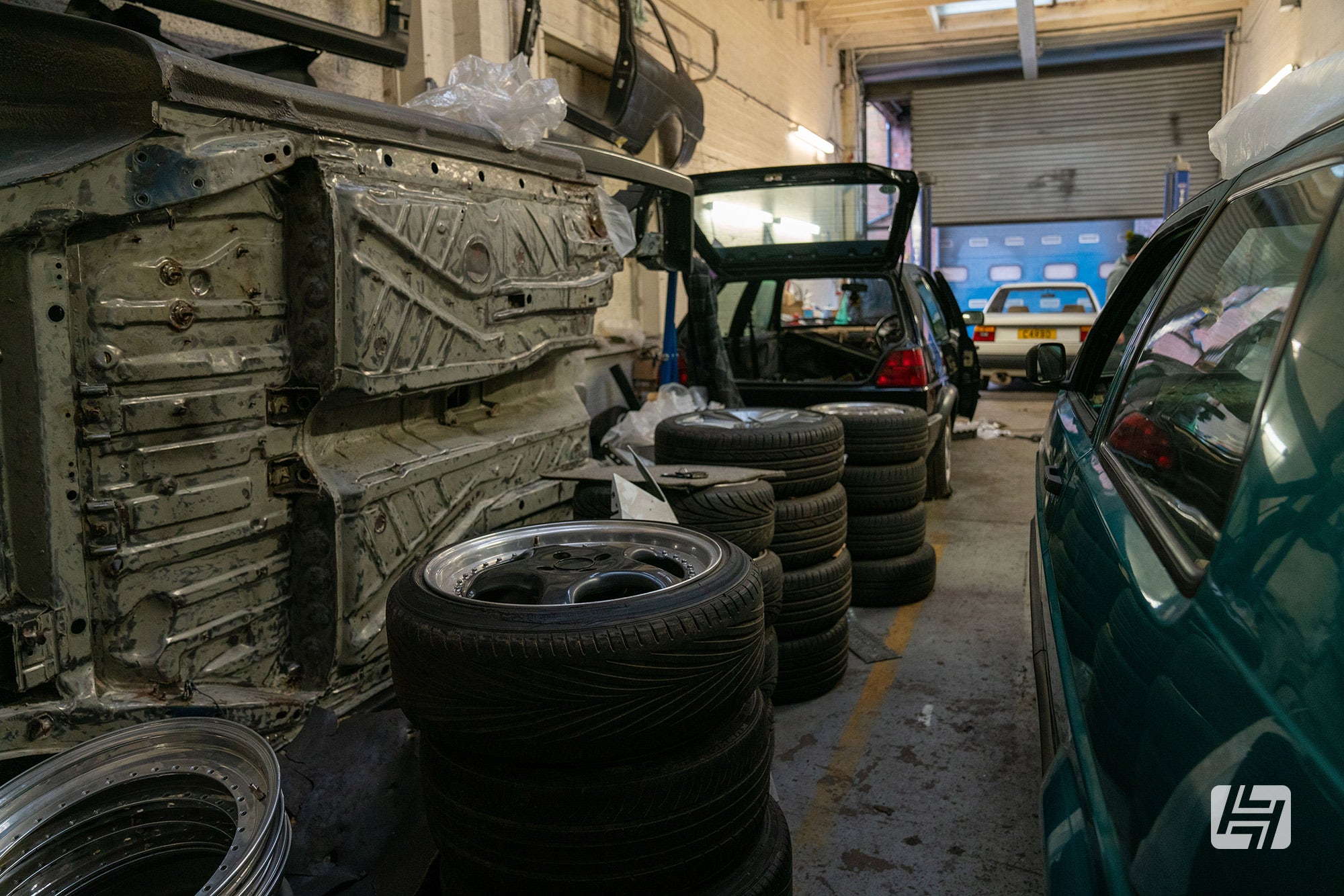 Making money
Russ and Mark are clever. When they develop something trick for his car, they'll make a few extra to sell on to mates, to help fund his hobby. "We laser cut a complete set of bulkhead blanks, which can be used to smooth your bay with. It took me 2 hours to do that green one the other day as I had all the metal ready to go." Other MRmk2 creations include big brake conversions, tubular wishbones and custom scuttle panel covers made from RHD and LHD versions plastic welded together.
Everybody needs good neighbours
Next door to these guys is Phil, who runs a business called
The Install Company
. Specialising in air-ride, chassis modifications, fabrication and interior trim he does his fair share of VW related work. We get chatting as Phil is after a new
aircooled engine
for his Beetle (the black one) and he lets us wander around (and use his toilet) - there's a great mix of cars to be admired, including a Rallye, Mk2 Golf and a pair of Italian hatchbacks belonging to Insta-famous
@Jason_gti
.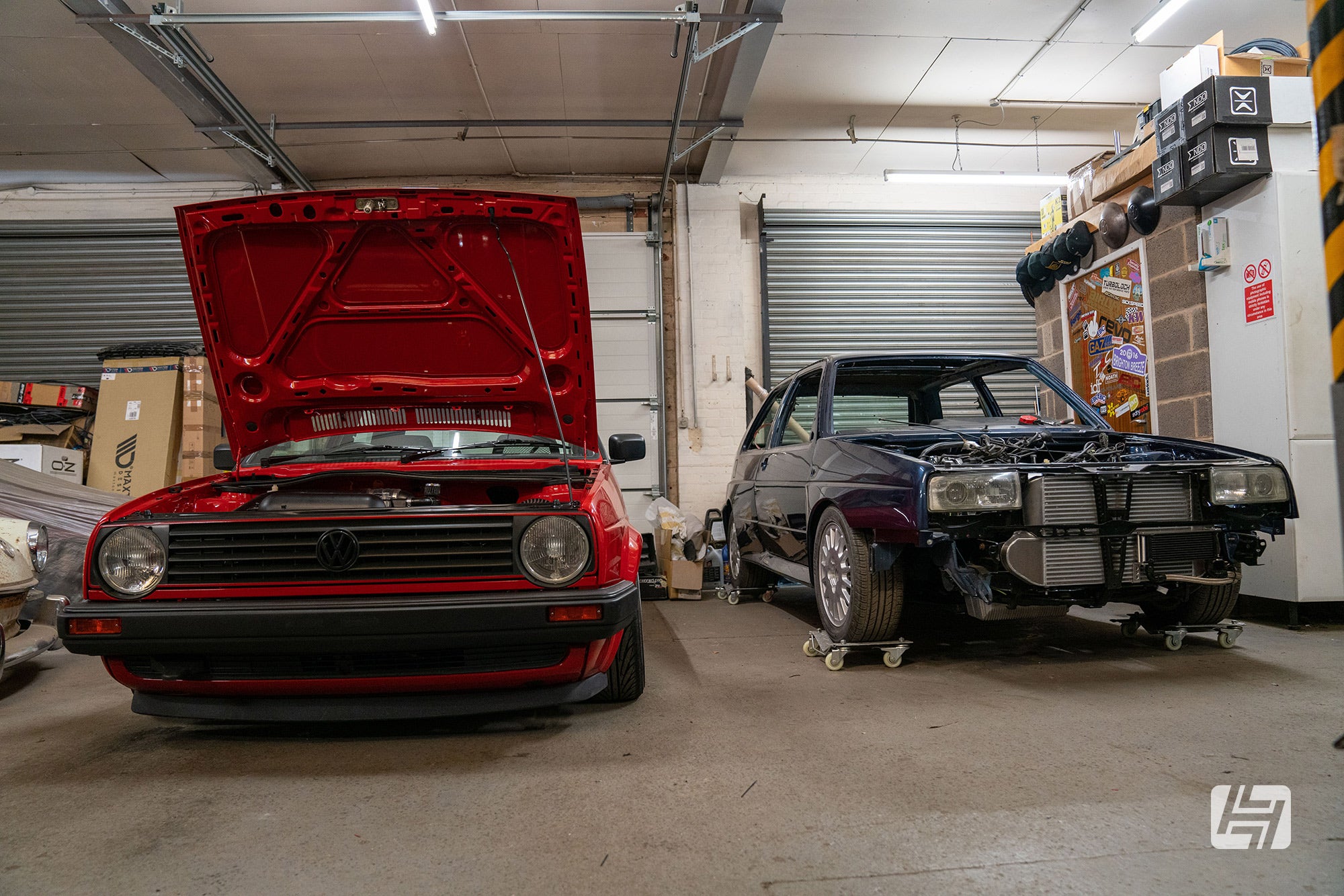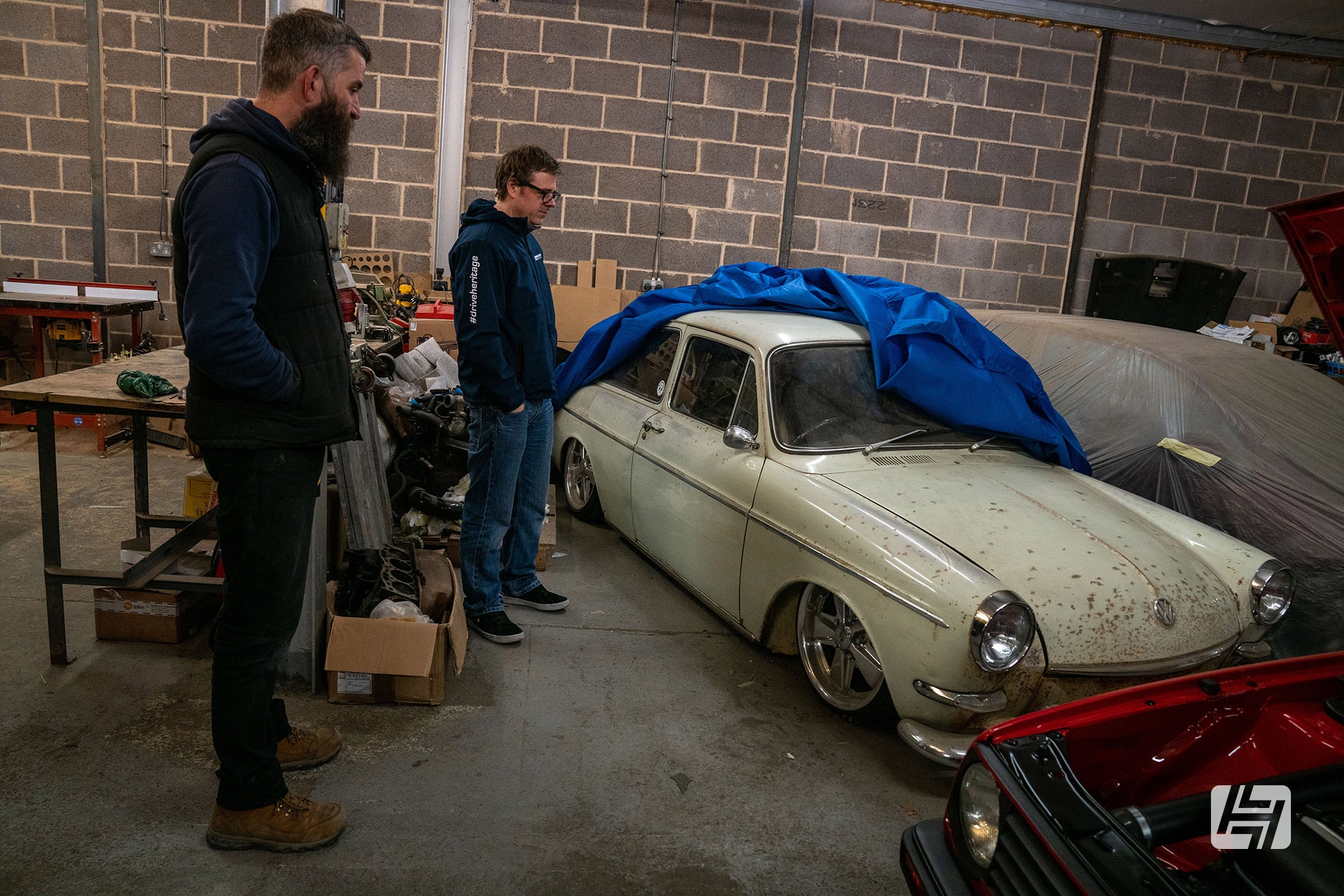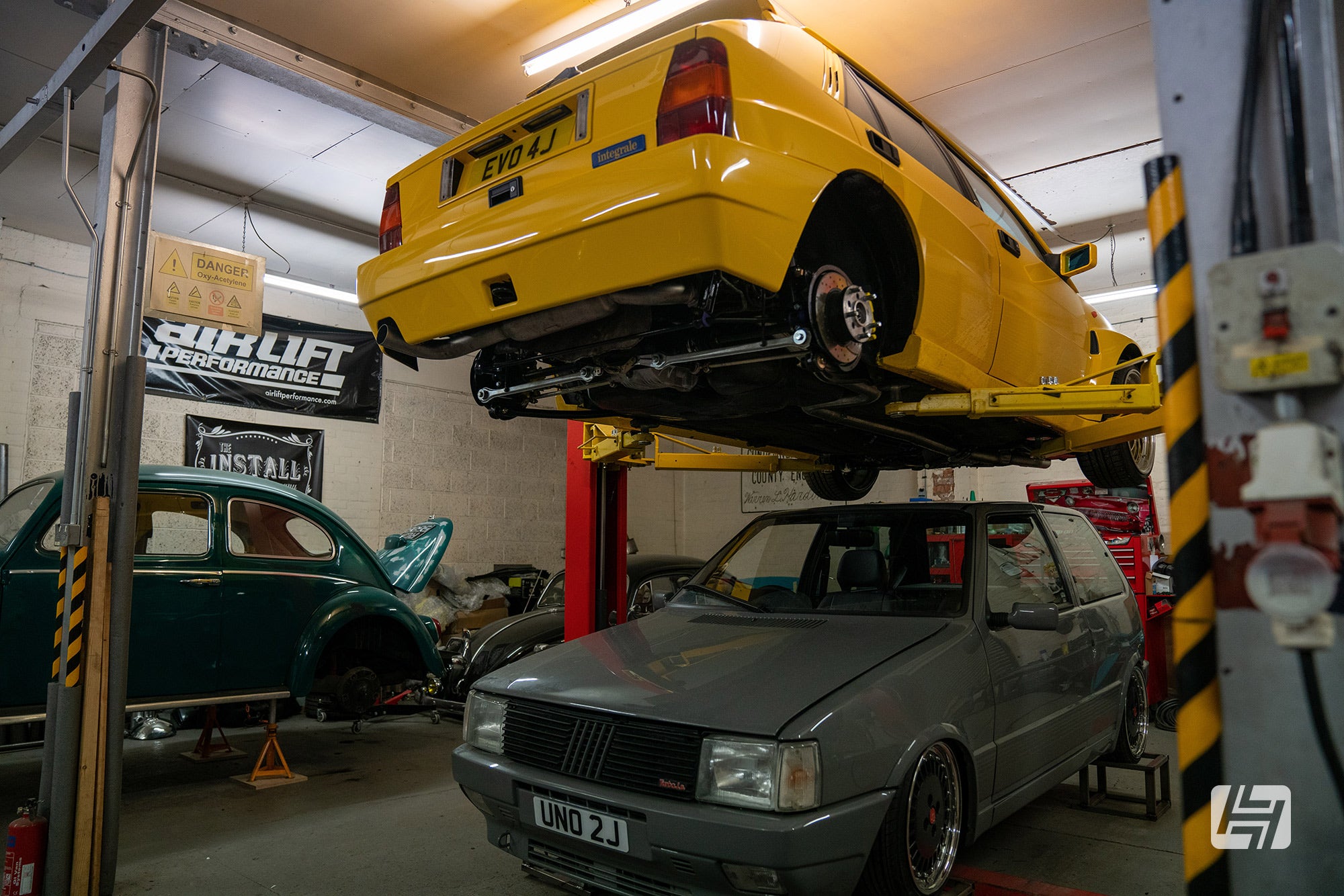 Everything to rebuild it...
Back with Russ and it is evident he is a parts hoarder. Having gathered together pretty much every Mk2 Jetta part to rebuild his Coupe if it was ever involved in an accident. Many of these
obsolete VW parts
we have supplied him through our
exclusive partnership with Volkswagen Classic Parts
. We even sourced him complete rear quarter panels which now hang on the workshop wall, and hopefully, they remain hanging there, too. In fact, the only thing Russ wants now to complete the car is a set of smoked rear Jetta GTI lights and sadly we can't source these.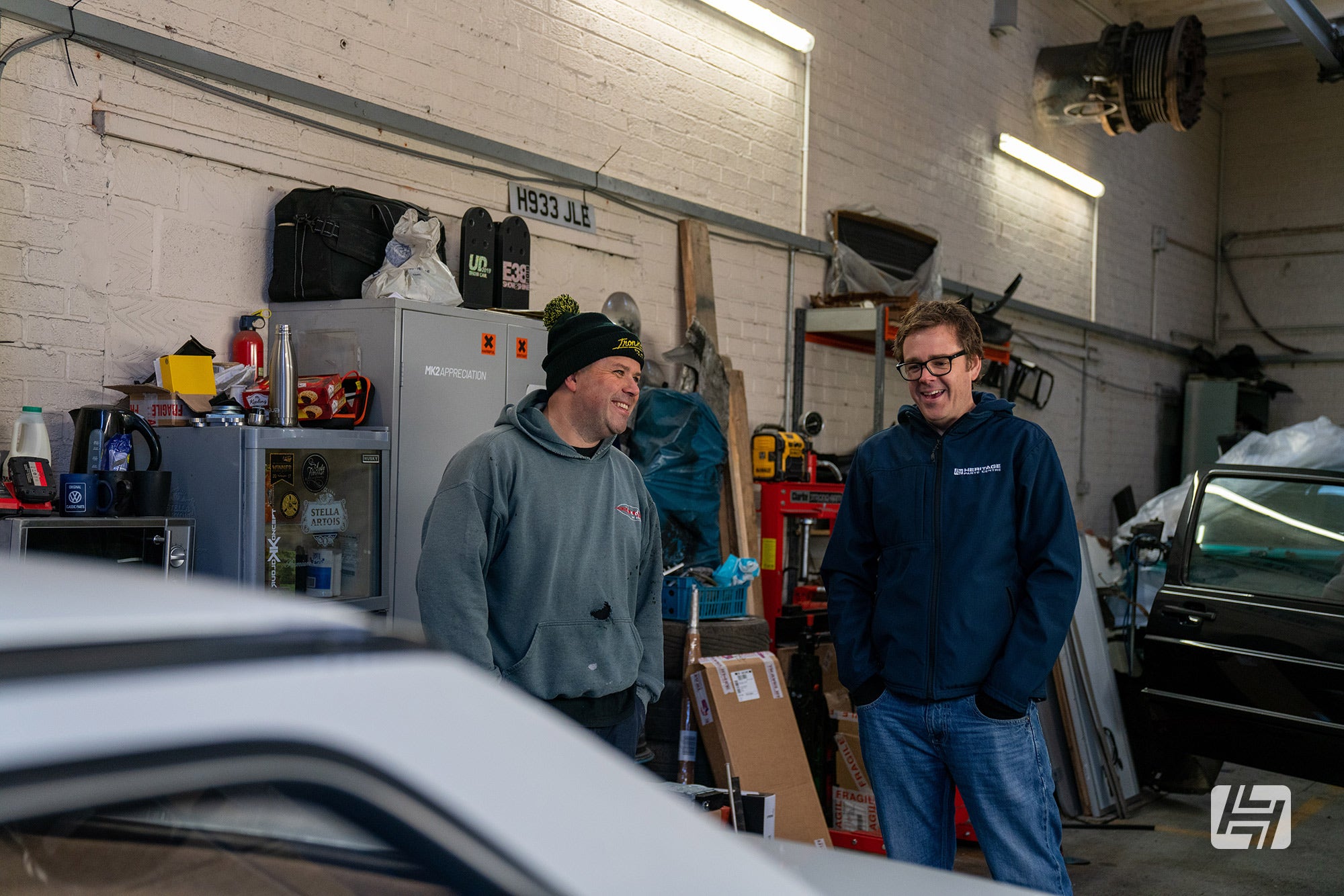 Tweed Trim
Inside, Russ's Coupe has been trimmed from top to bottom in Harris Tweed. Electric Recaro seats offer comfort to the driver, who has the pleasure of handling the Alpine edition Momo steering wheel, which operates the head unit from the horn push remote. "We stripped a Mk2 for all the brown trim" Russ tells me, and of course he has plenty spare, just in case! The eagle-eyed amongst you will have spotted the Digifizz digital cluster and the motorsport gear shifter by TR Motoring is one of Russ's favourite mods on the car.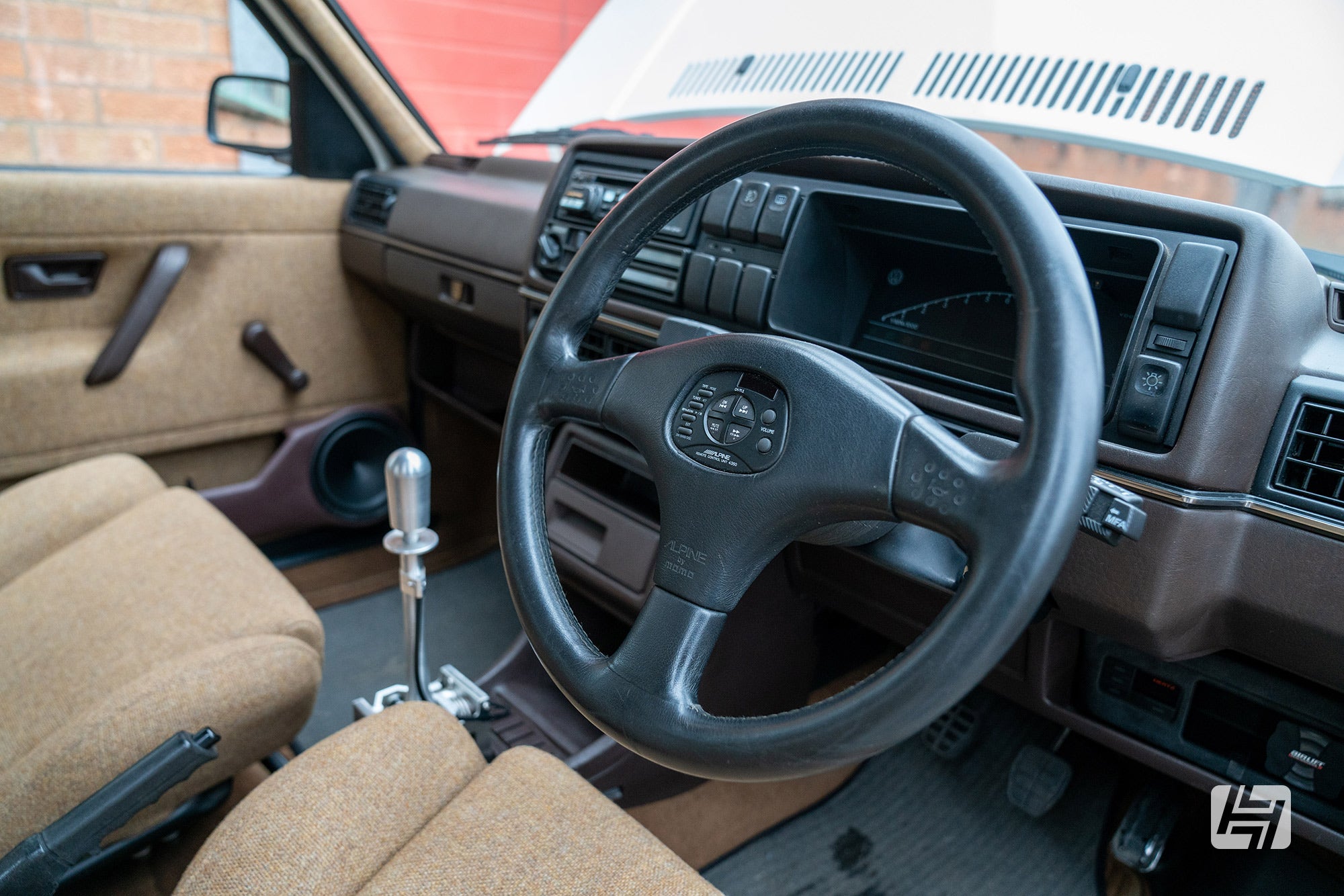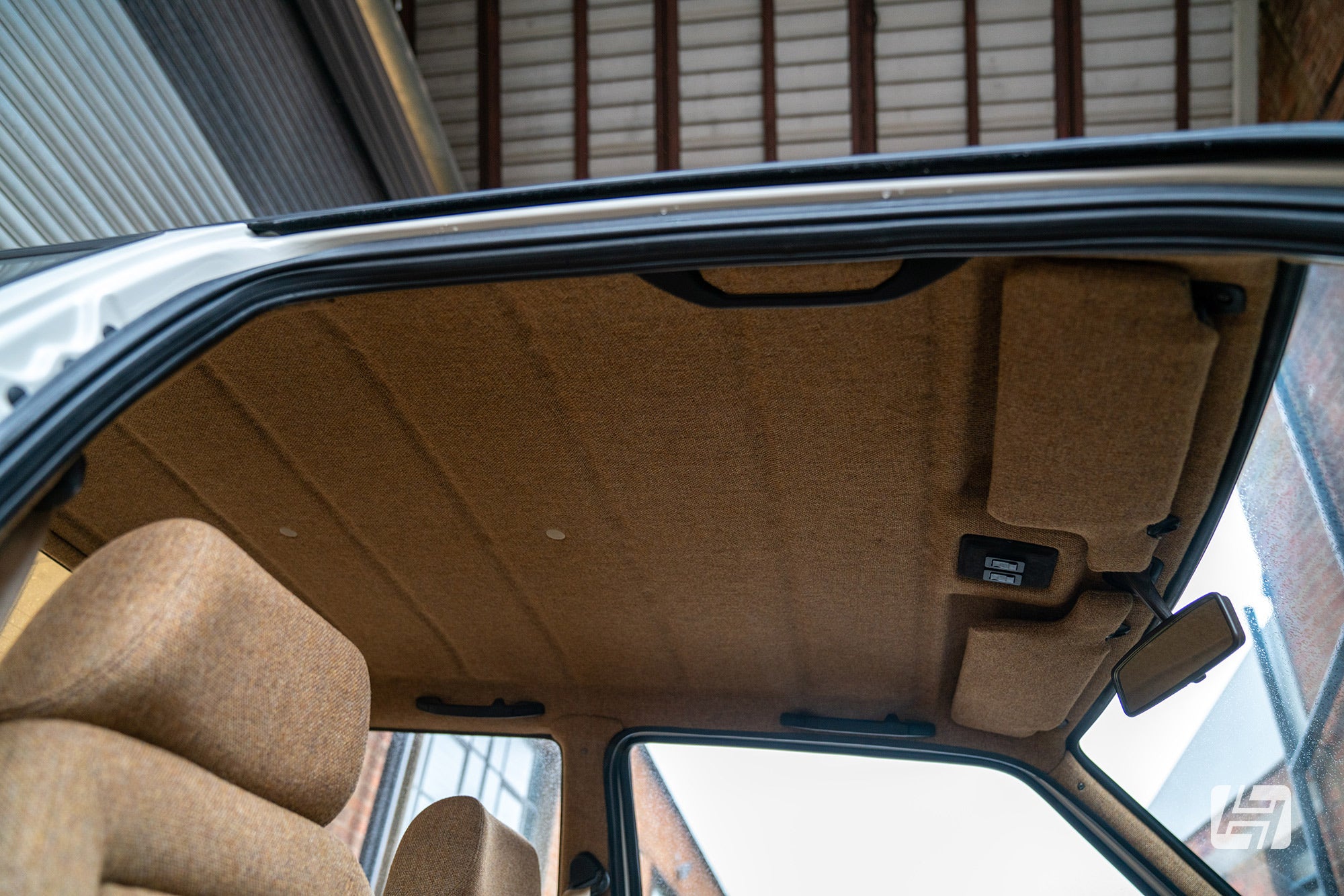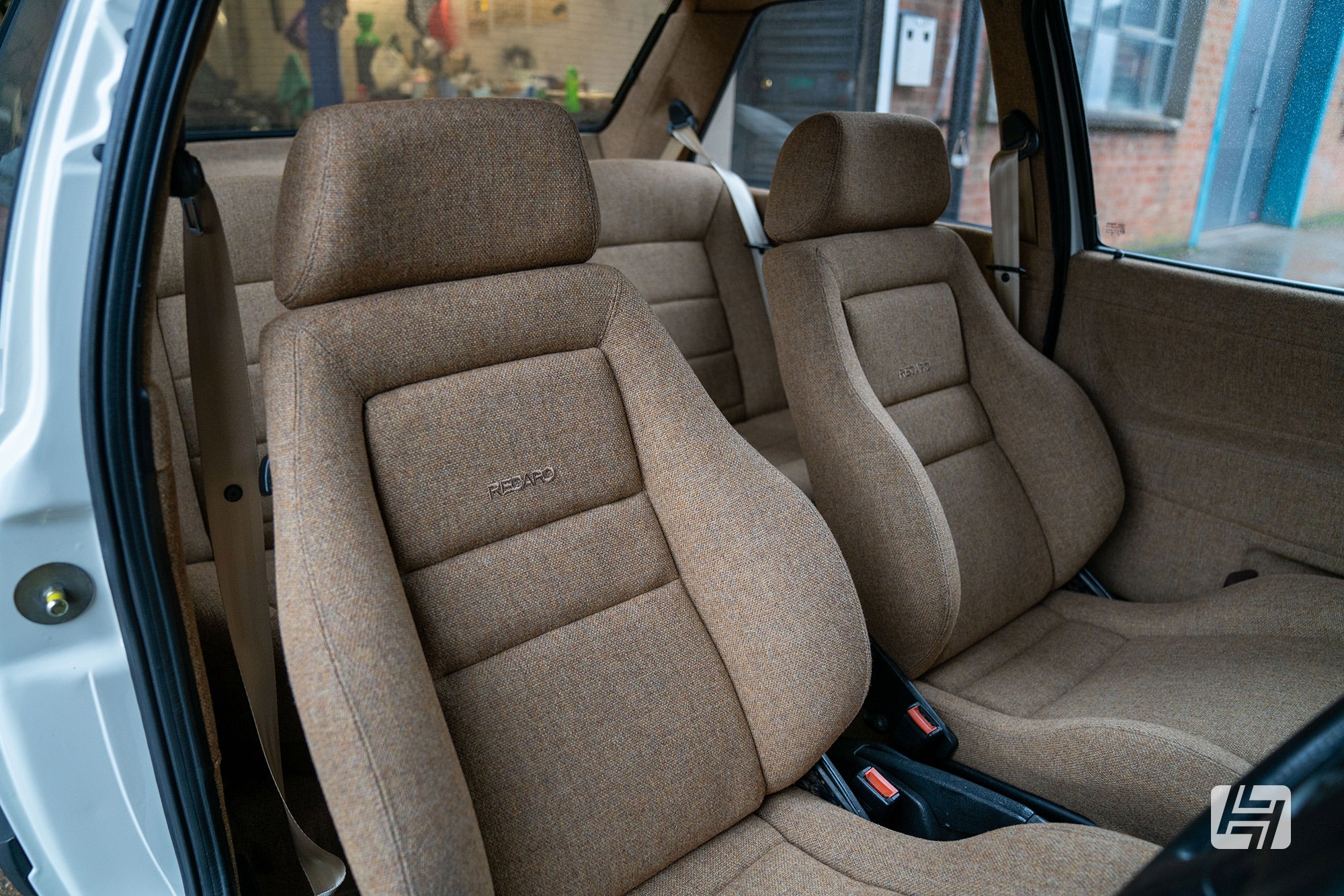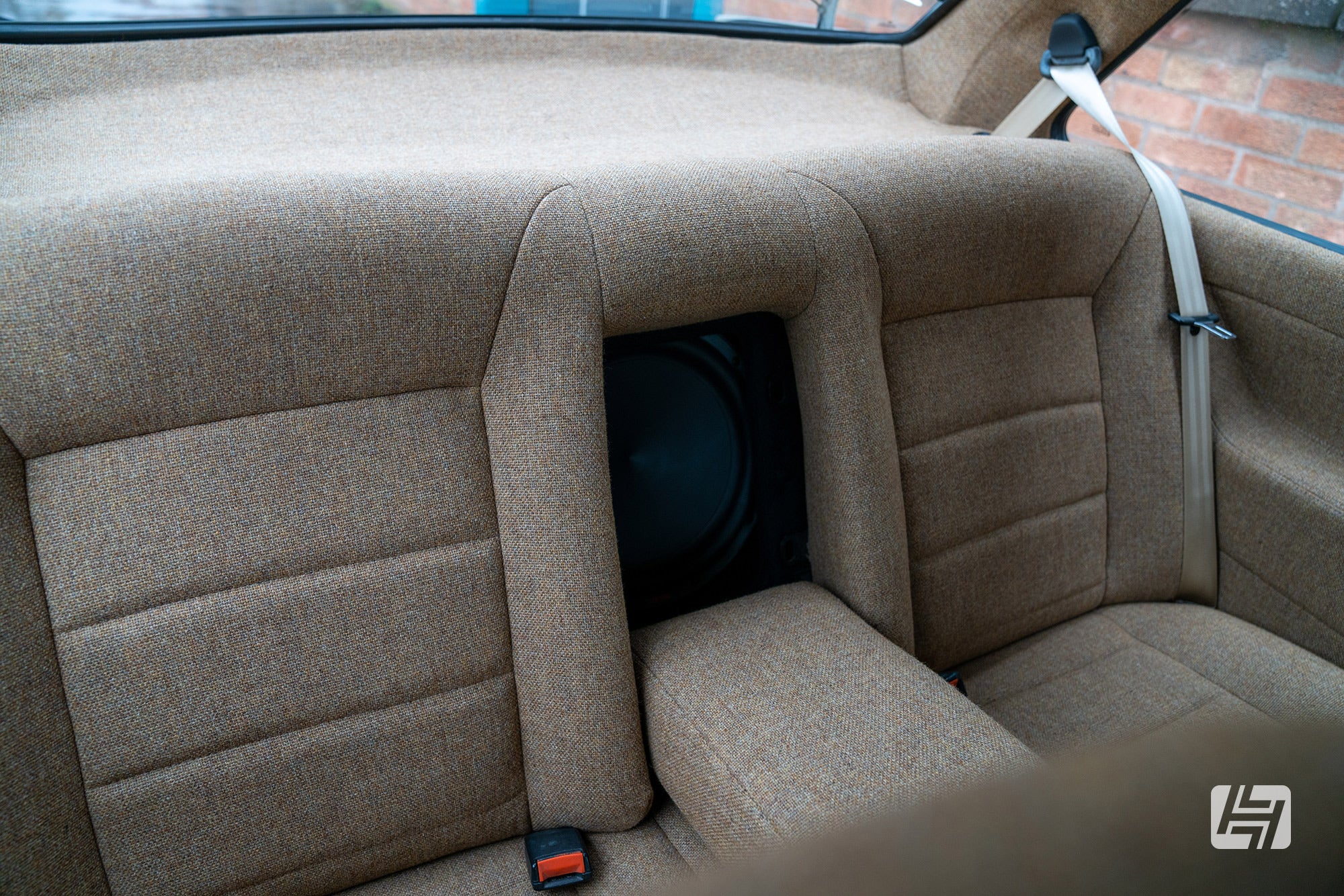 Air-Ride Hide and Seek
Hidden under the dashboard is the Airlift control panel, and below the false floor in the boot lies the heart of the audio system and the air tank.
Motivational Mates
Through a mixture of advice, insults and tea making these guys manage to motivate themselves to build some spot on Mk2s. They might not all go to the level that Russ has, but he'll give them a push in that direction. Jim tells me "Russ will say oh you need one of these... then the next time you see him, he'll say you owe me £50, here's the bit you need - as he's bought one!" It's a big day for Danny too, his black Mk2 gets to see daylight for the first time in years, now rolling on rare Impul Silhouette rims.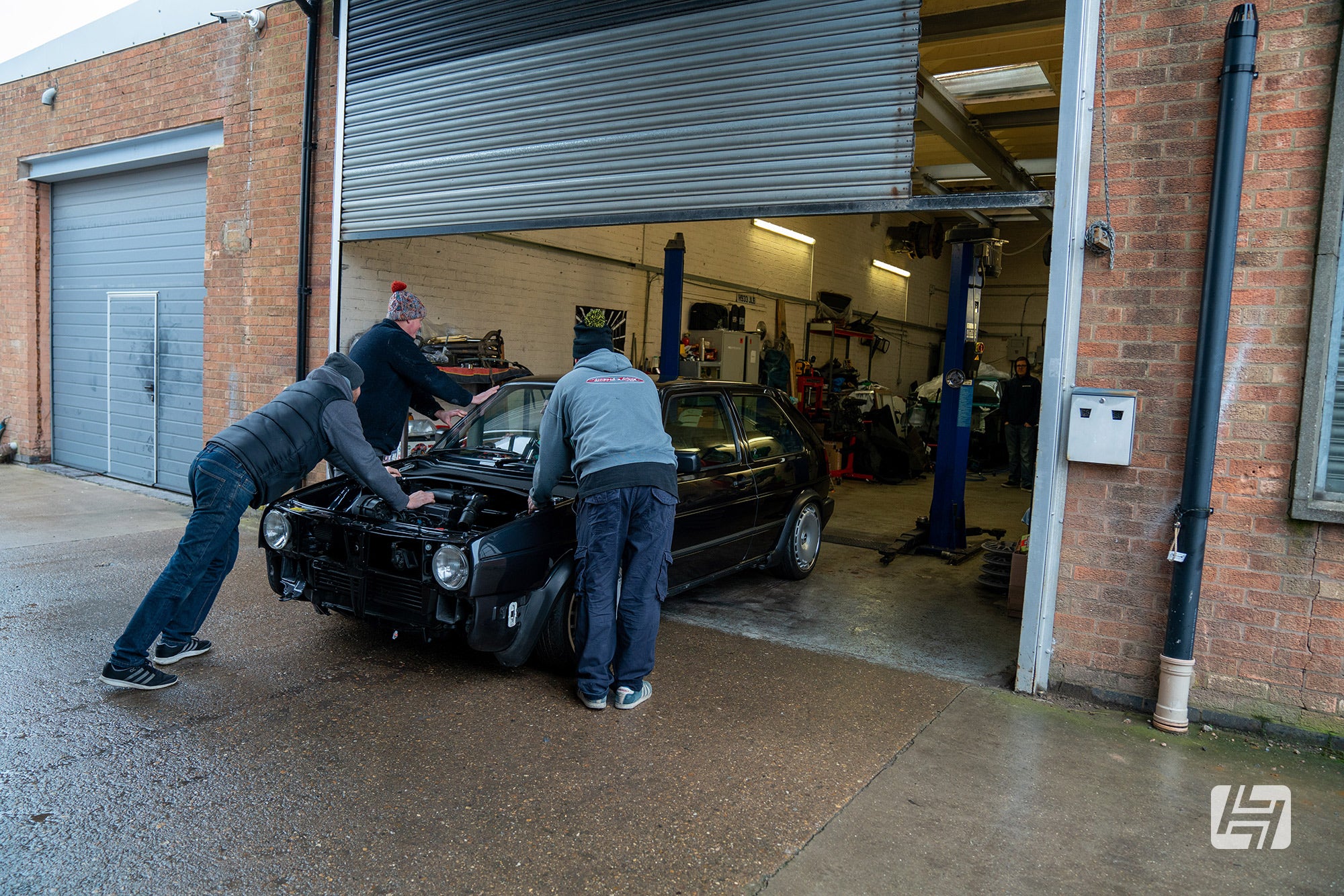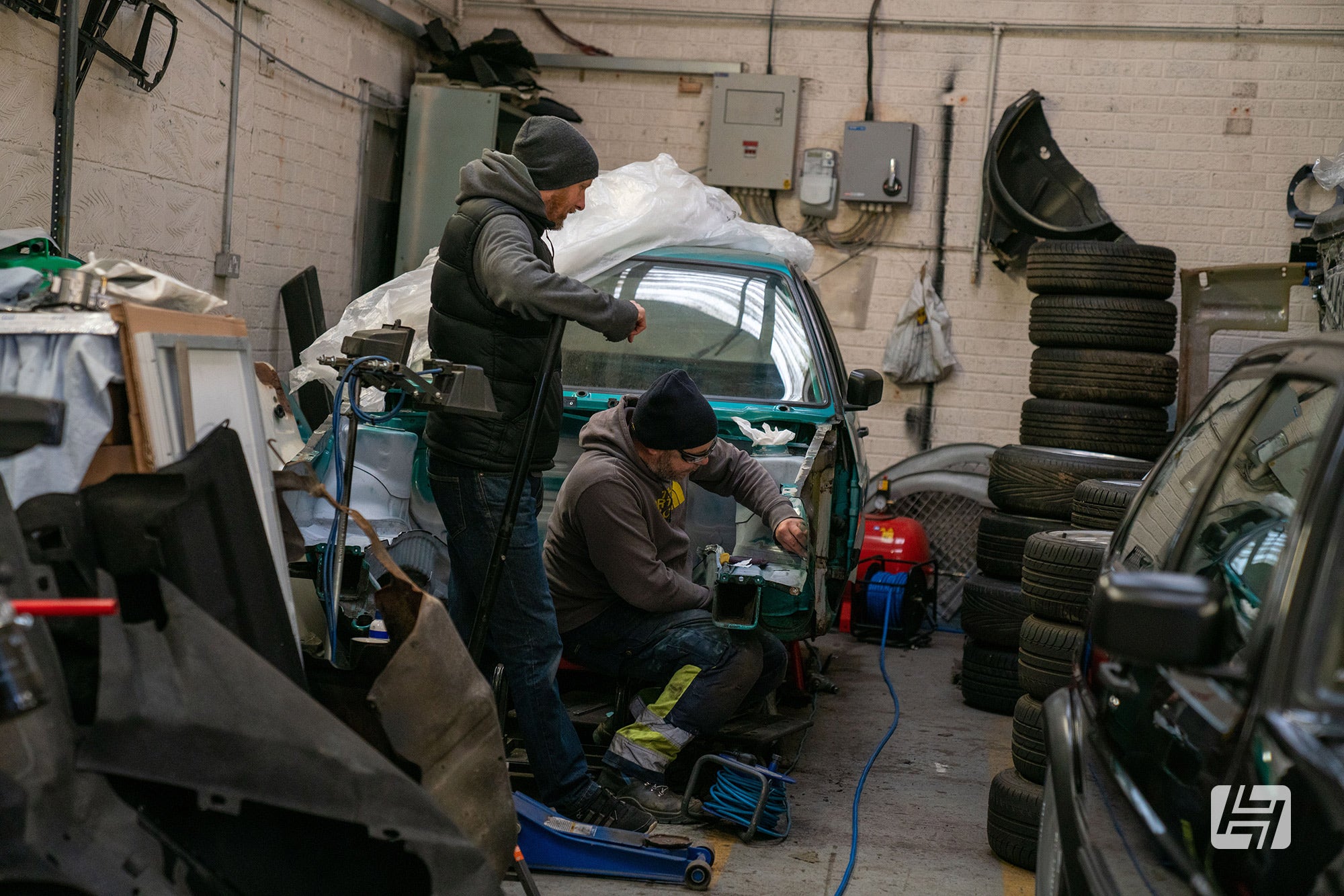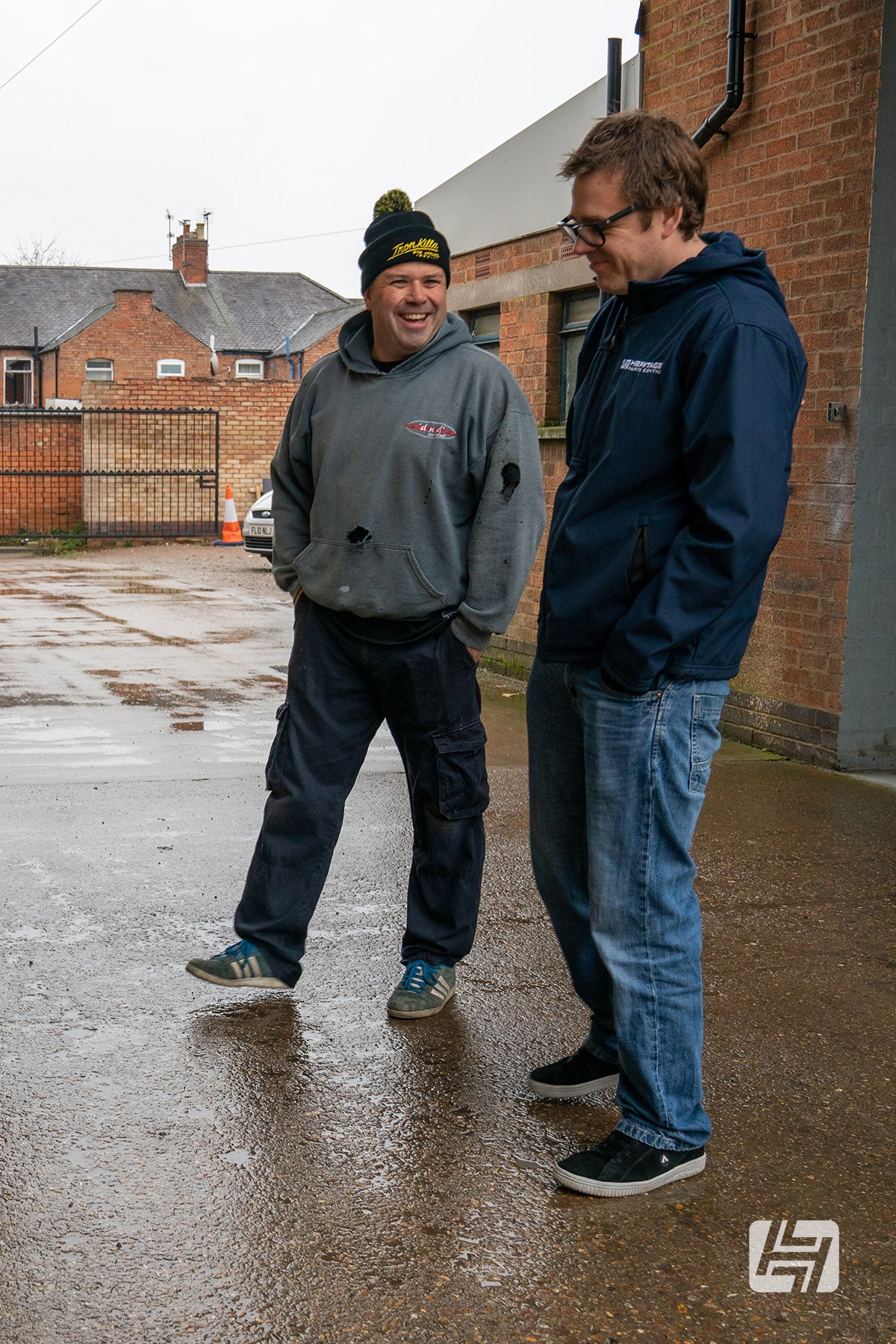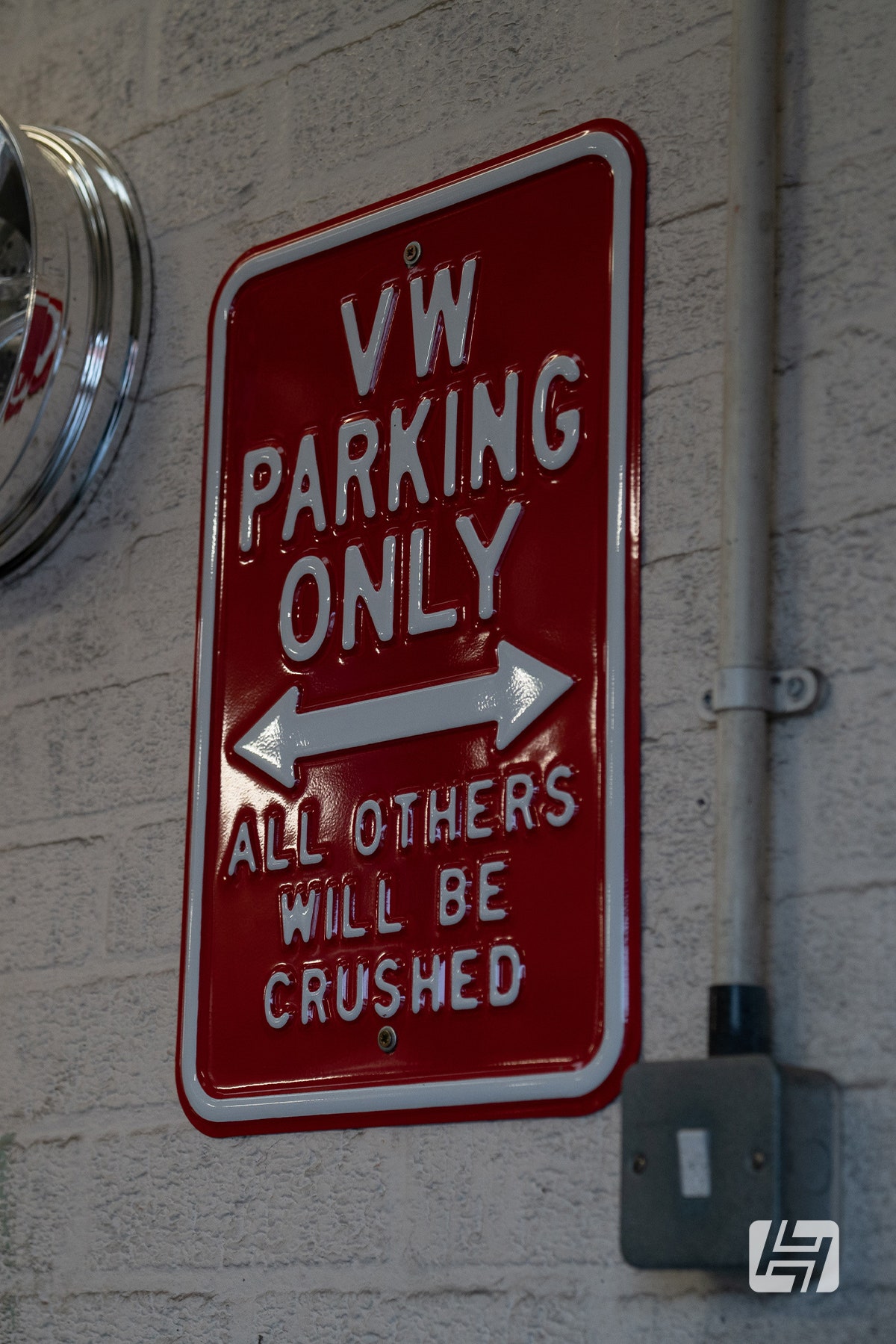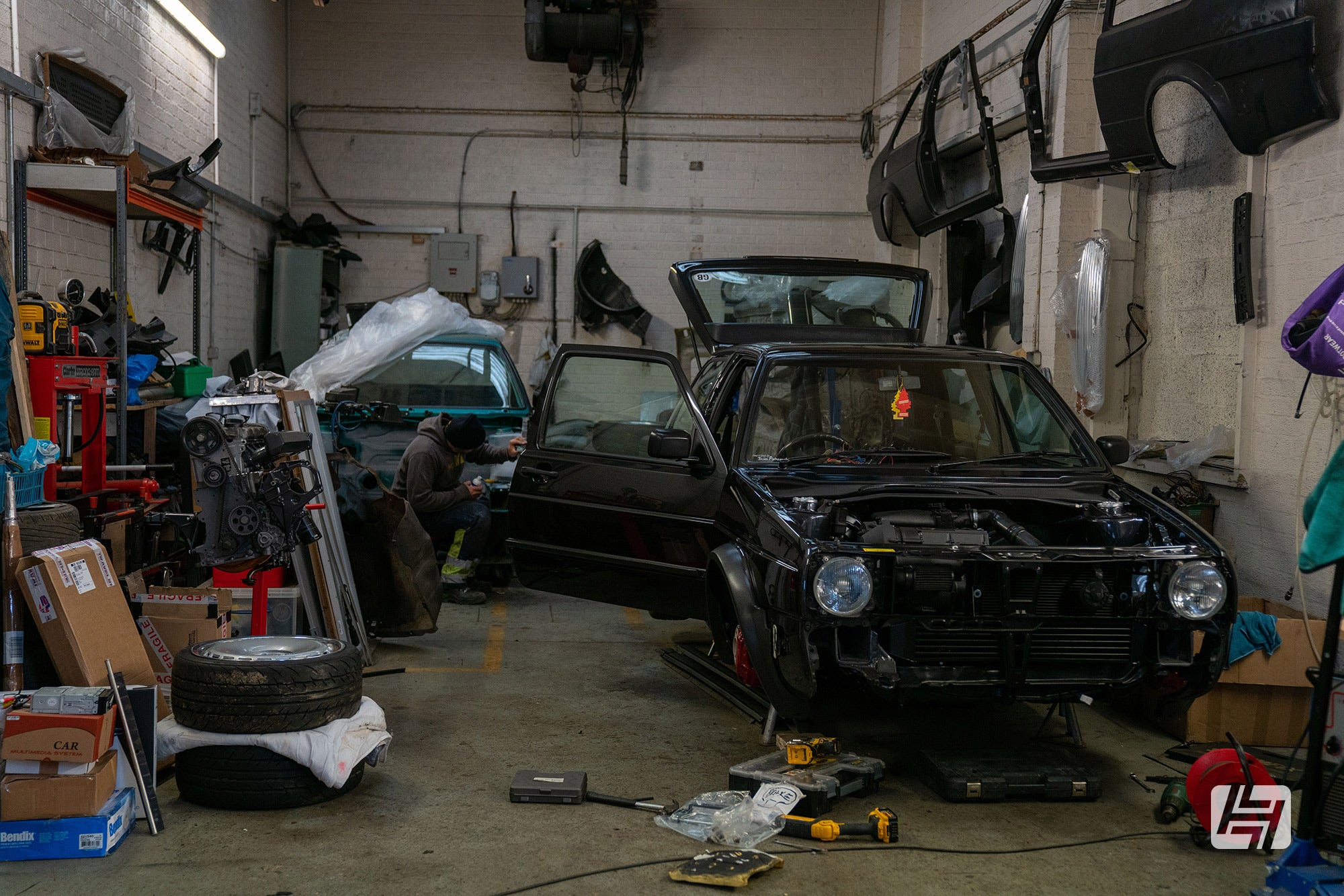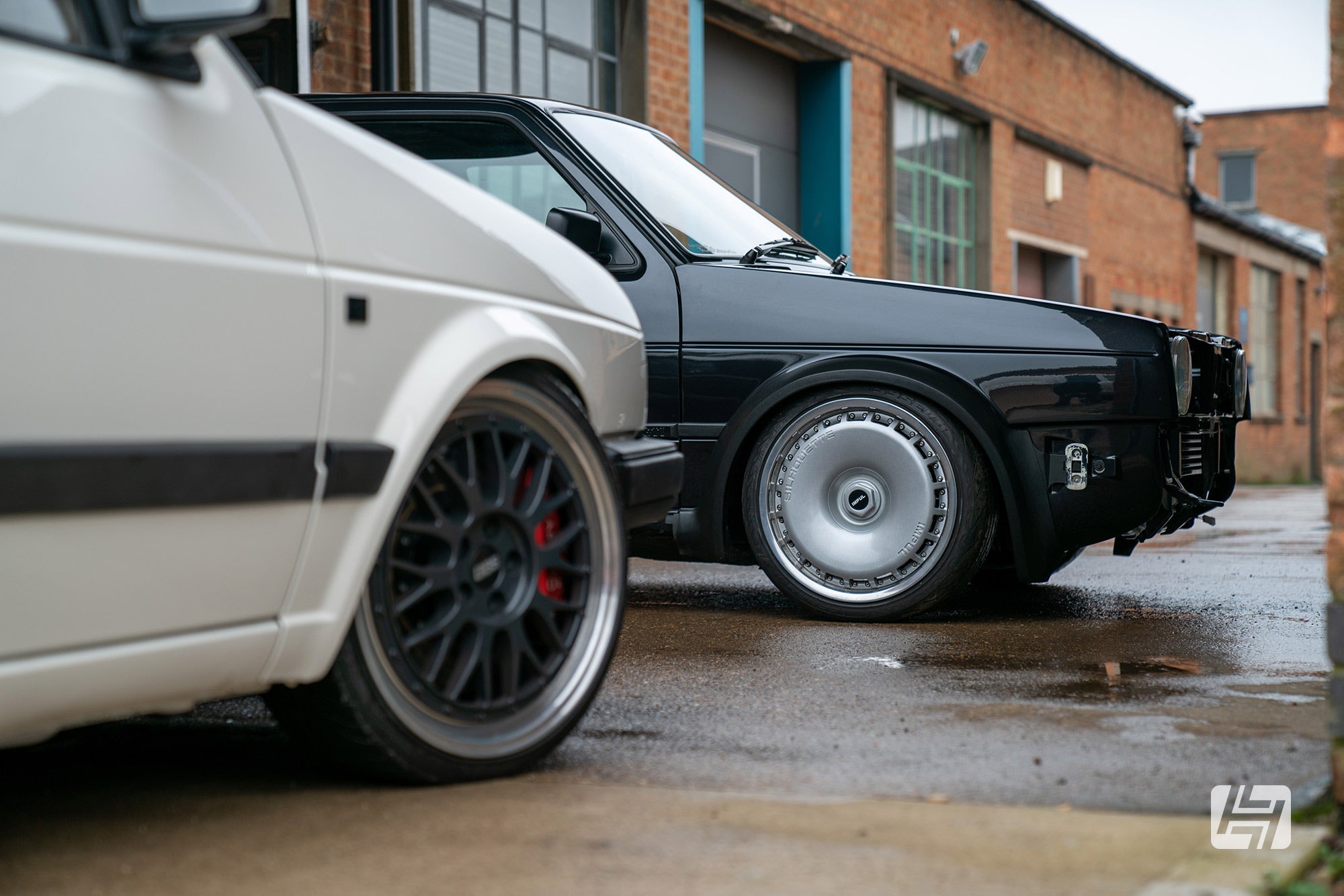 Discovering the details
This car keeps giving with the special touches Russ has applied to it. From the colour matched Recaro embroidery on the front seats, to the Quaife 6 speed conversion sitting casually on the end of the gearbox. Externally a hand made stainless exhaust tucks beautifully under the rear valance and the front number plate sits in a custom shortened recess, all stuff you could quite easily walk past at a show.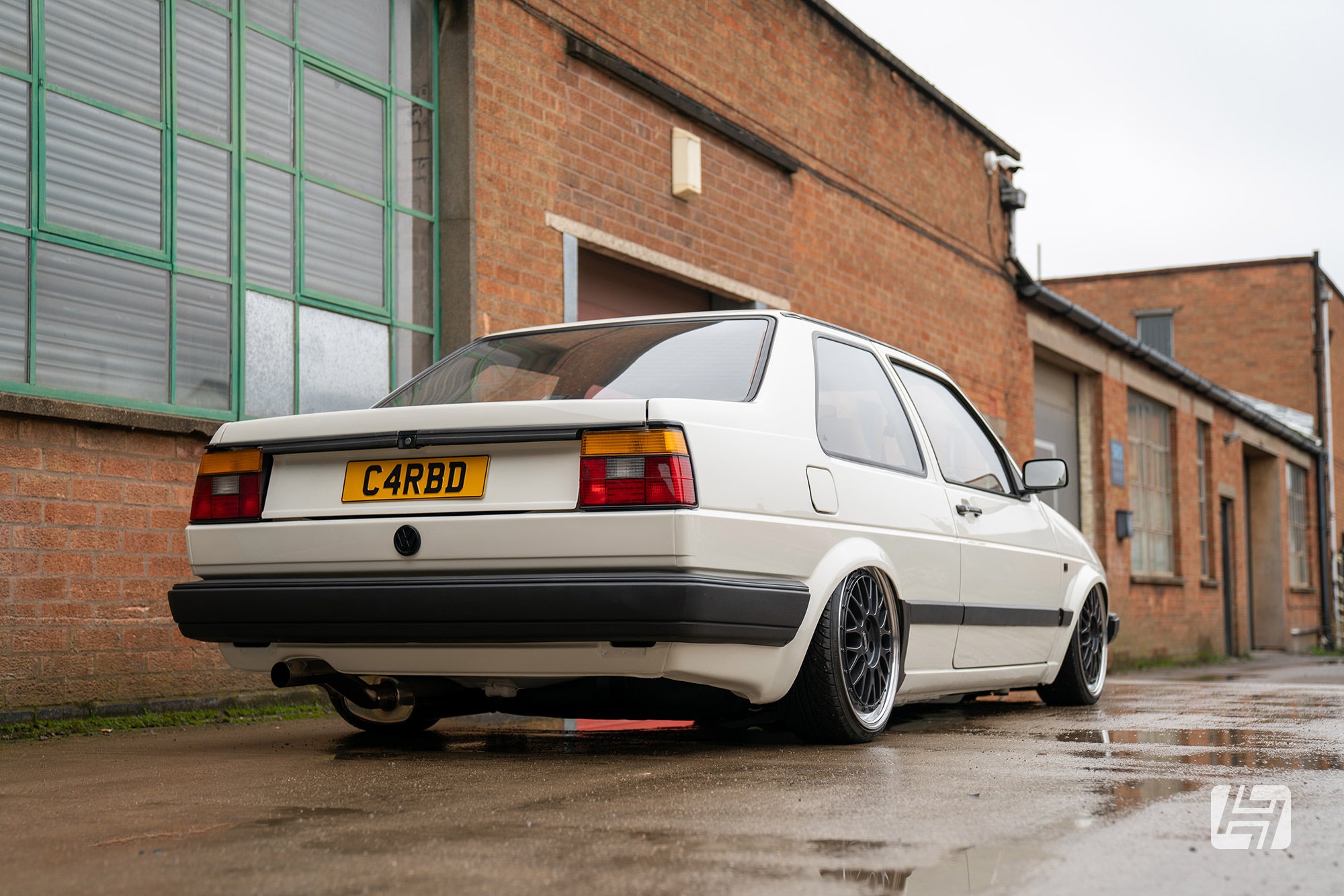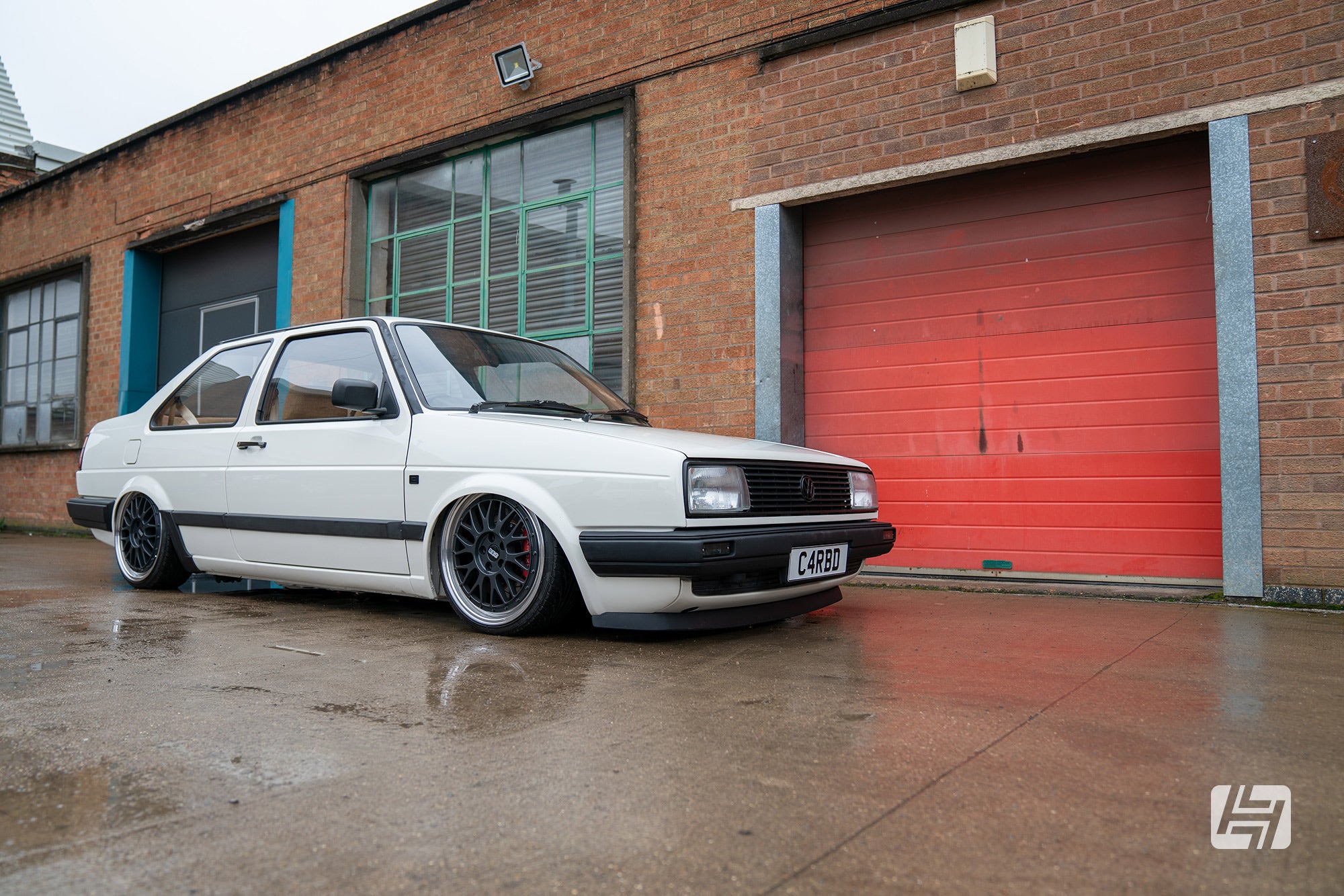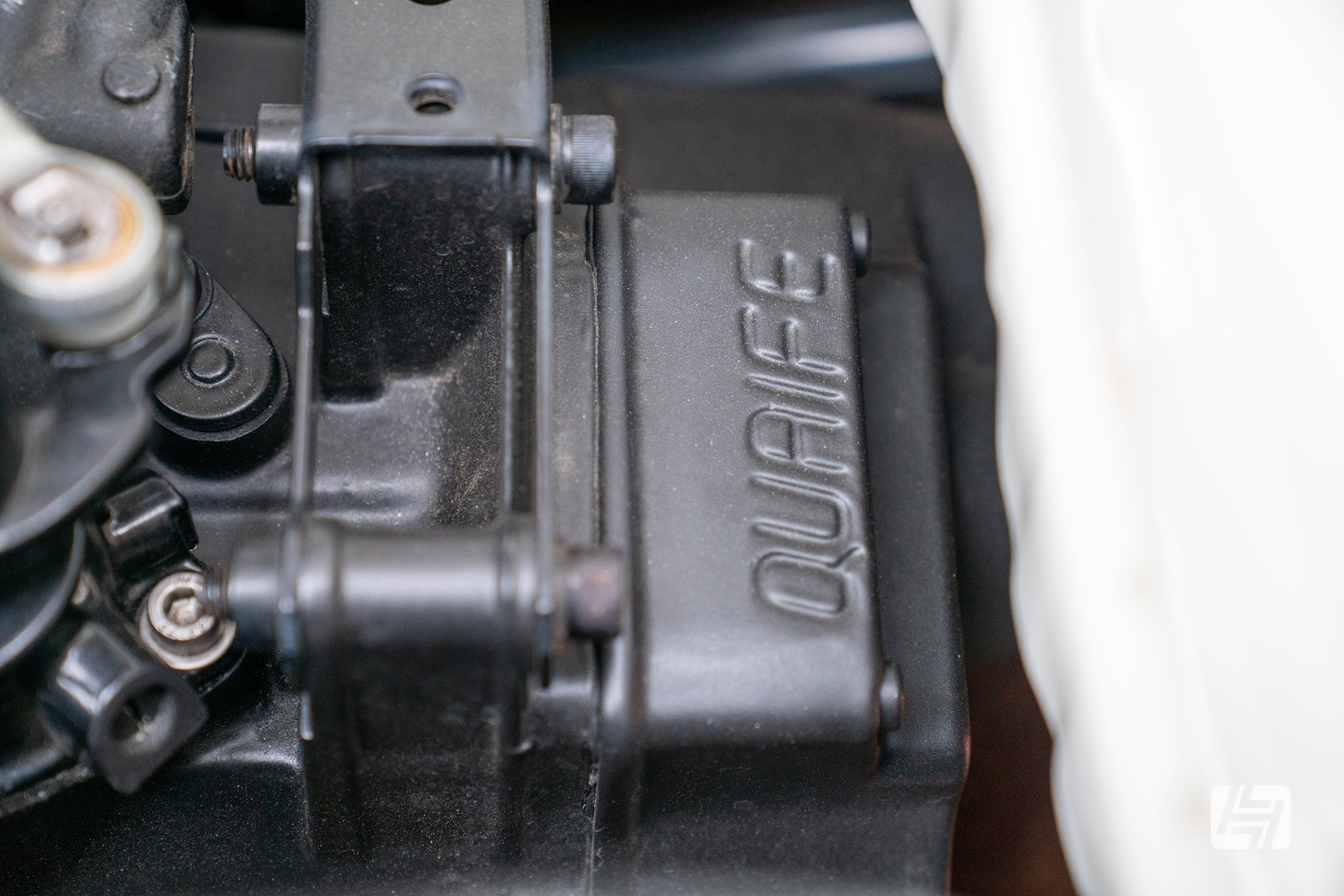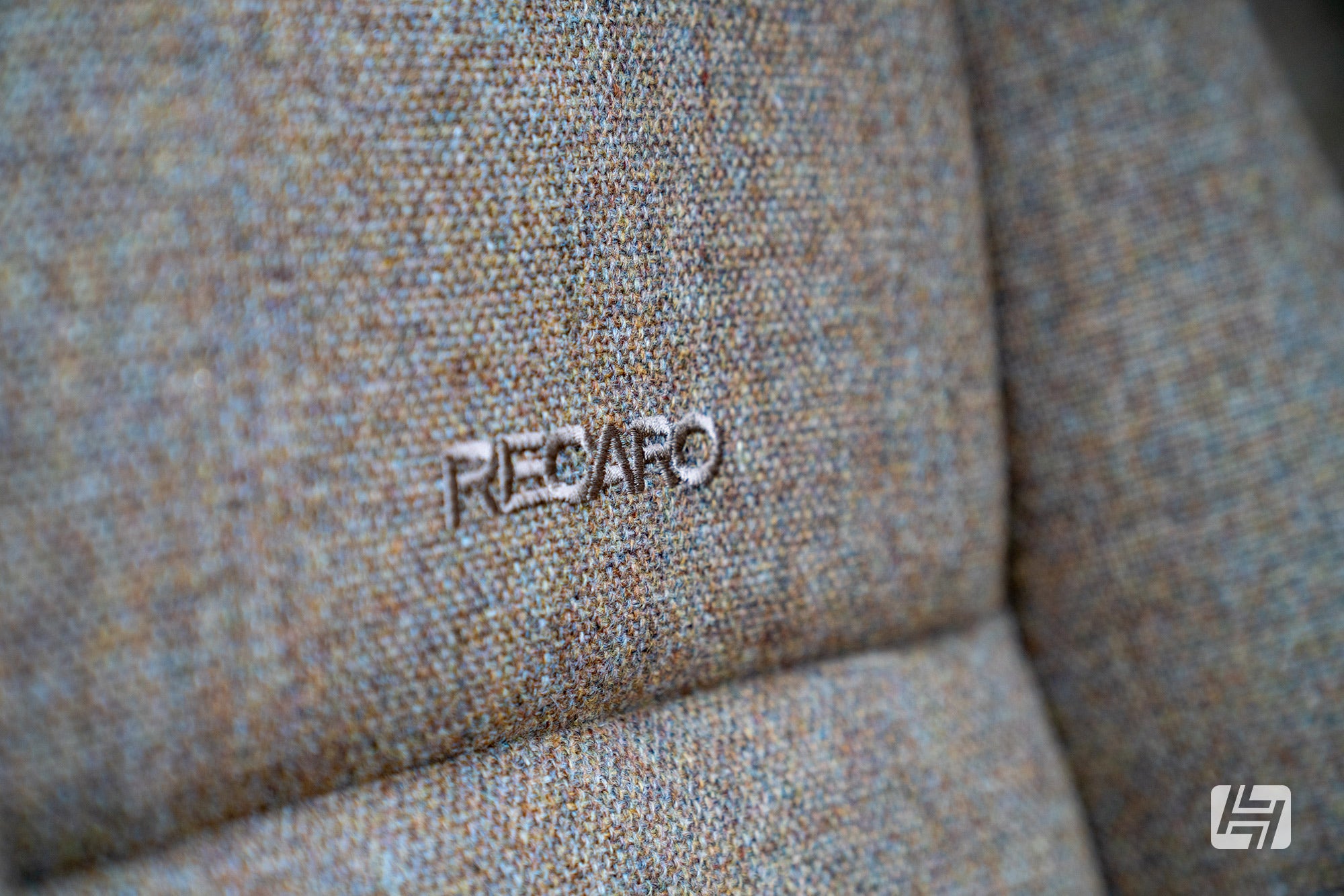 It was a warm welcome
A big thanks to Russ, Phil and all the guys for letting myself and Lee invade their Saturday morning workshop session. We look forward to catching up with them again soon, perhaps when the other Mk2s are finished and it's a bit warmer! Andy