The Porsche 914 (and 914-6) celebrates turning 50 this year and to mark the occasion
Porsche Club GB
got owners together on the hallowed banks of
Brooklands
for a commemorative photo shoot.
The history
A joint project between Volkswagen and Porsche the two-seat mid-engined Targa was designed to replace the 912 and the Karmann Ghia in the respective manufacturer's range. Powered by a 1700cc, 1800cc or 2000cc flat 4 and also offered with 2000cc flat 6 there were more than 118,000 produced in total, over a 7 year period.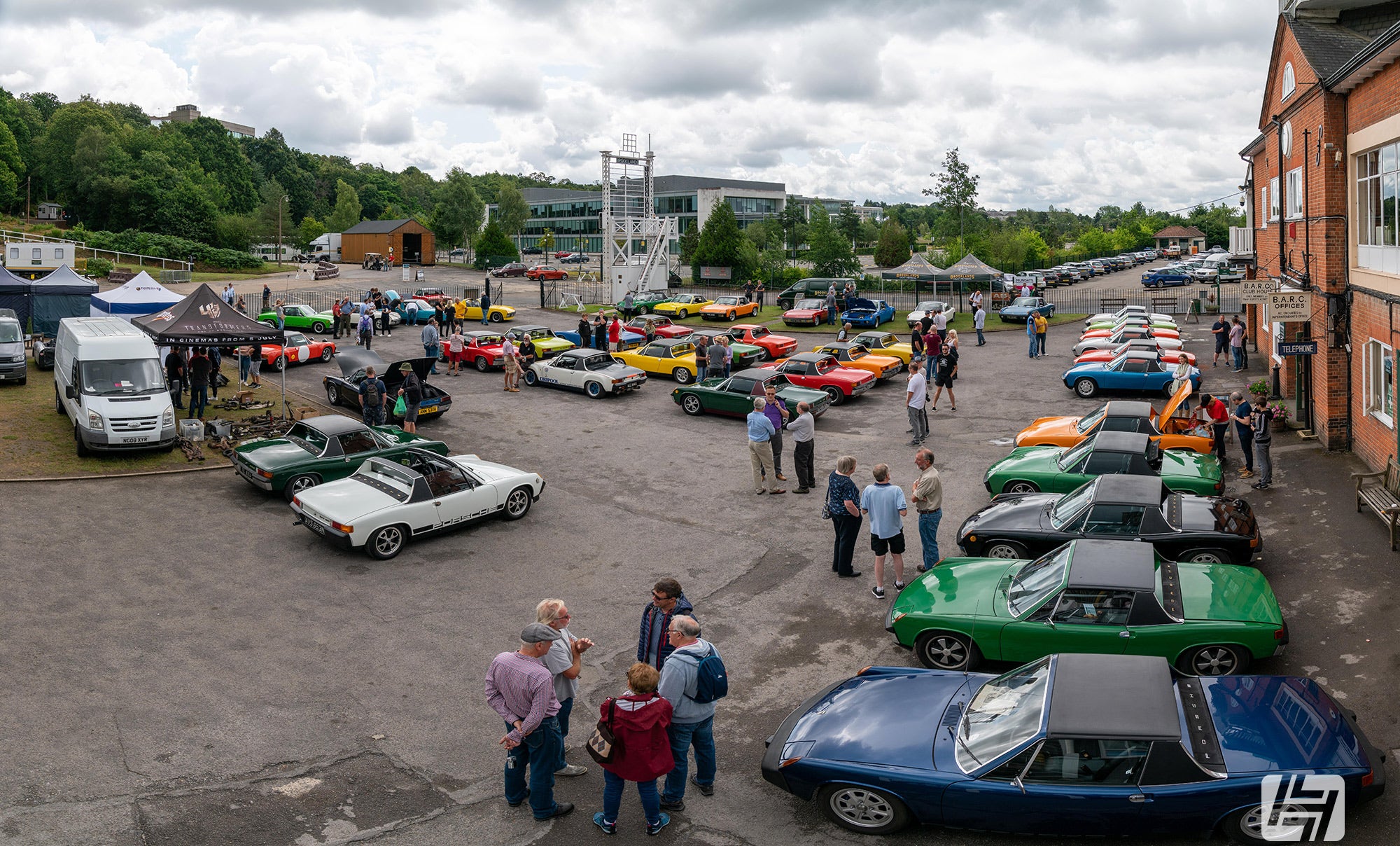 The Aircooled Porsche for everyone
With prices of 356, 911 and 912 now out of reach for the average enthusiast, the Porsche 914 offers a more affordable entry to air-cooled Porsche ownership, with the benefit of many
aircooled VW parts
making up its mechanicals.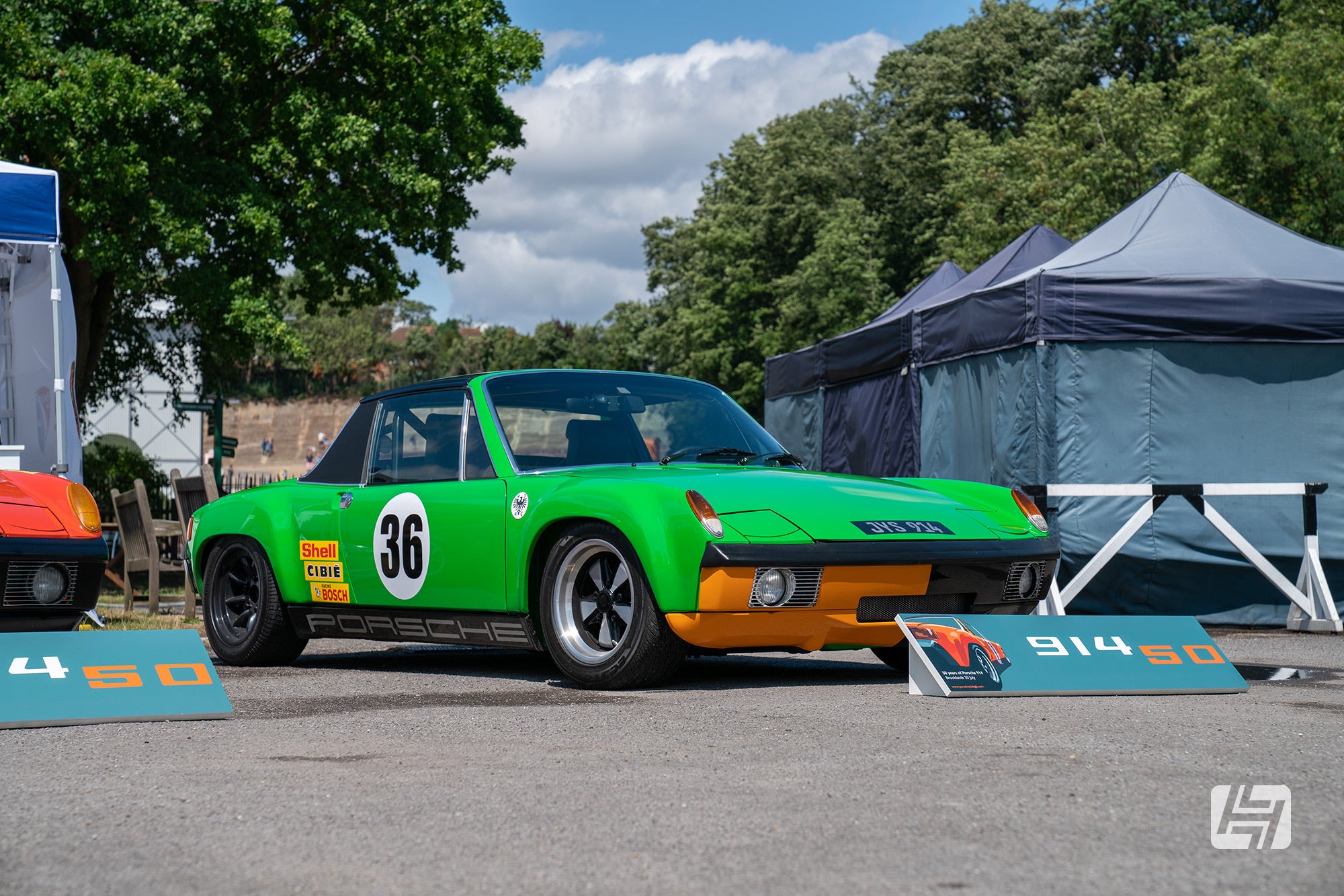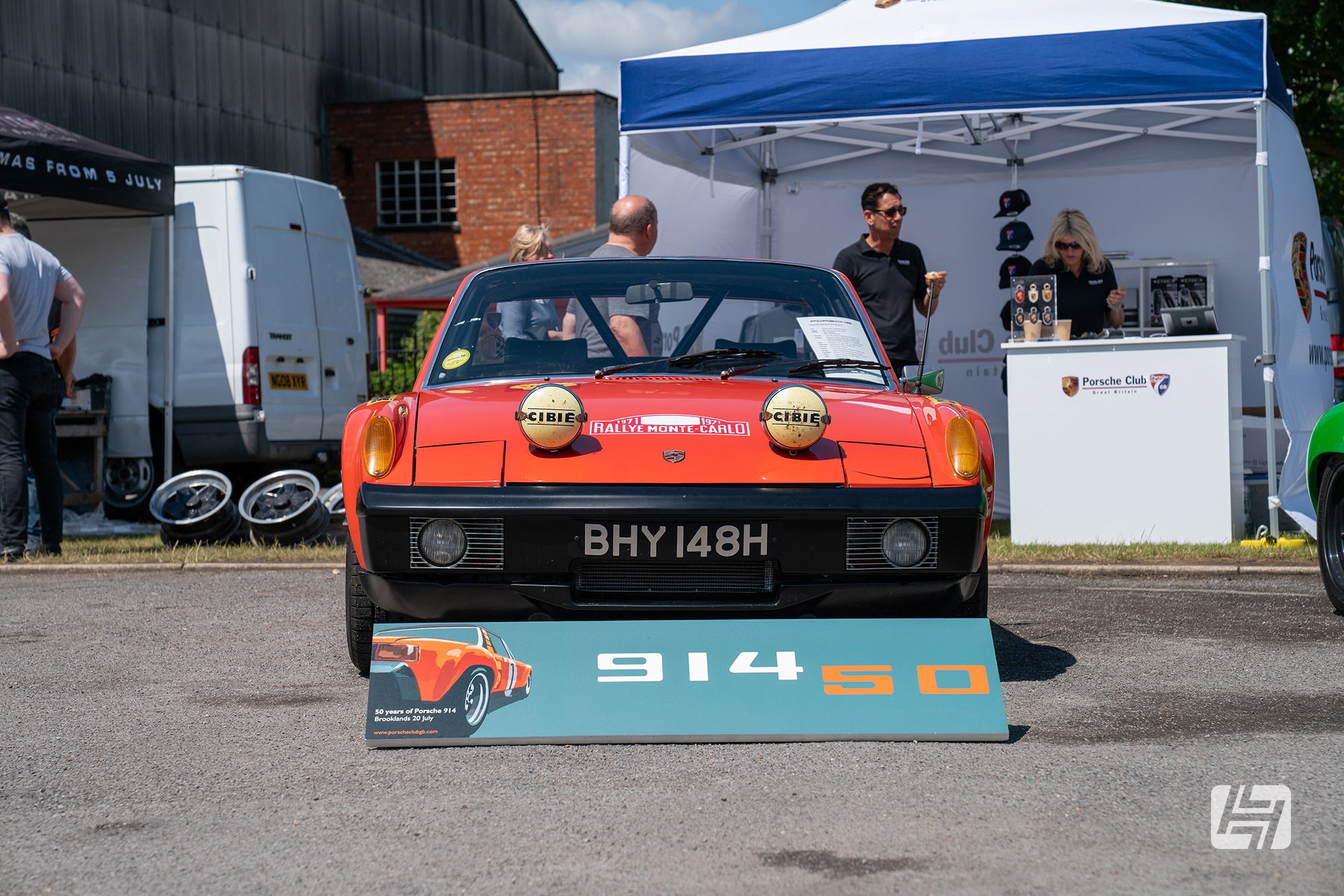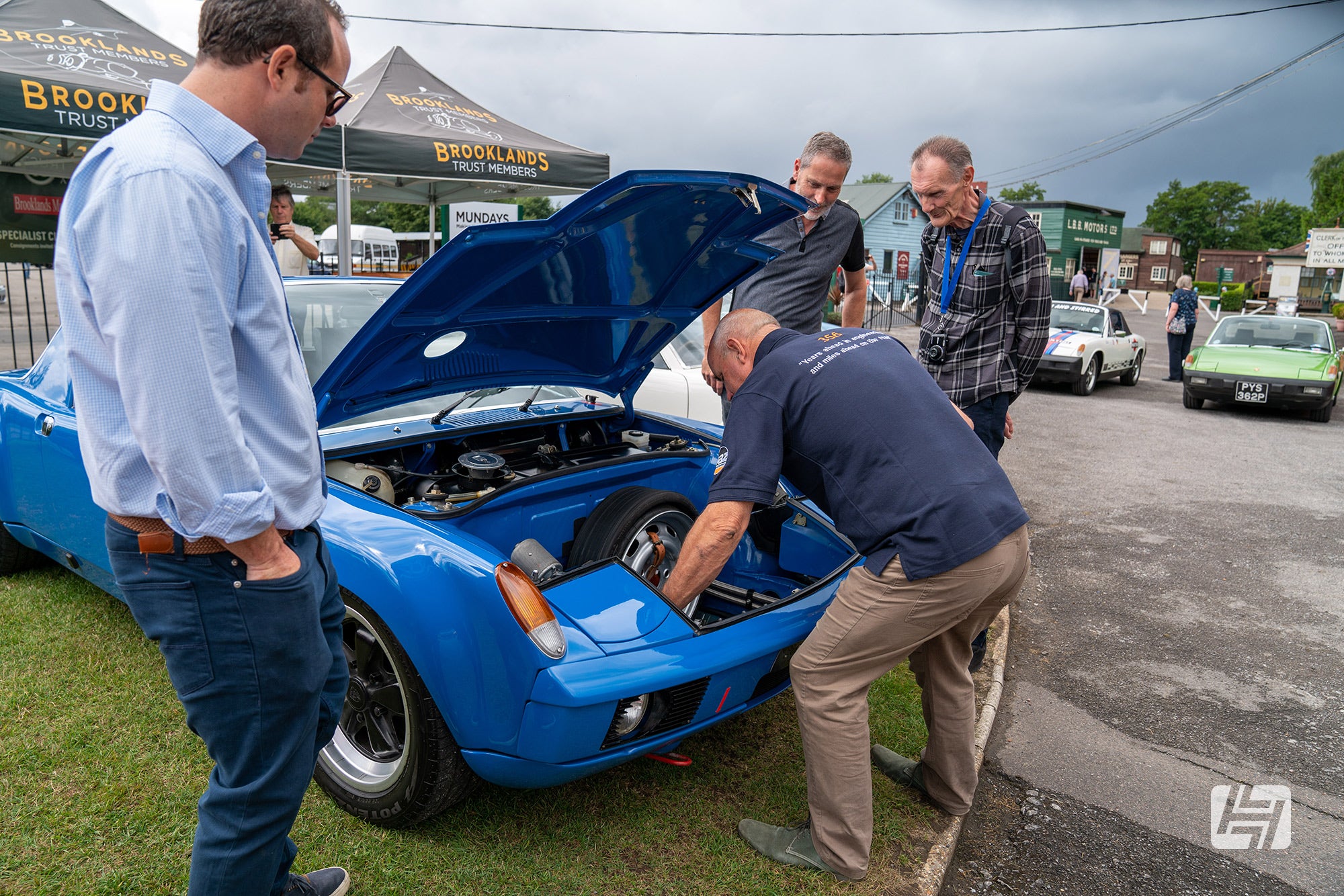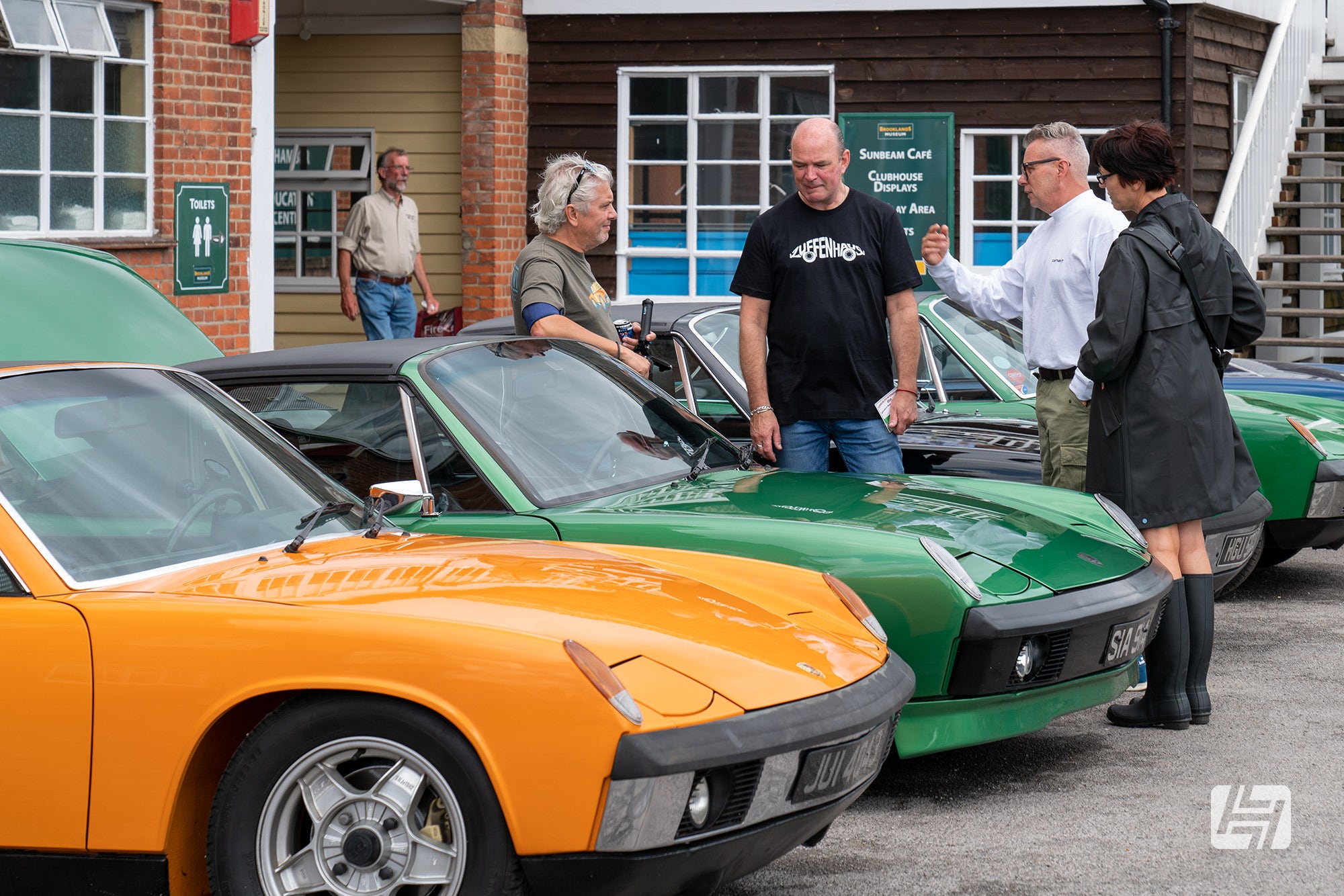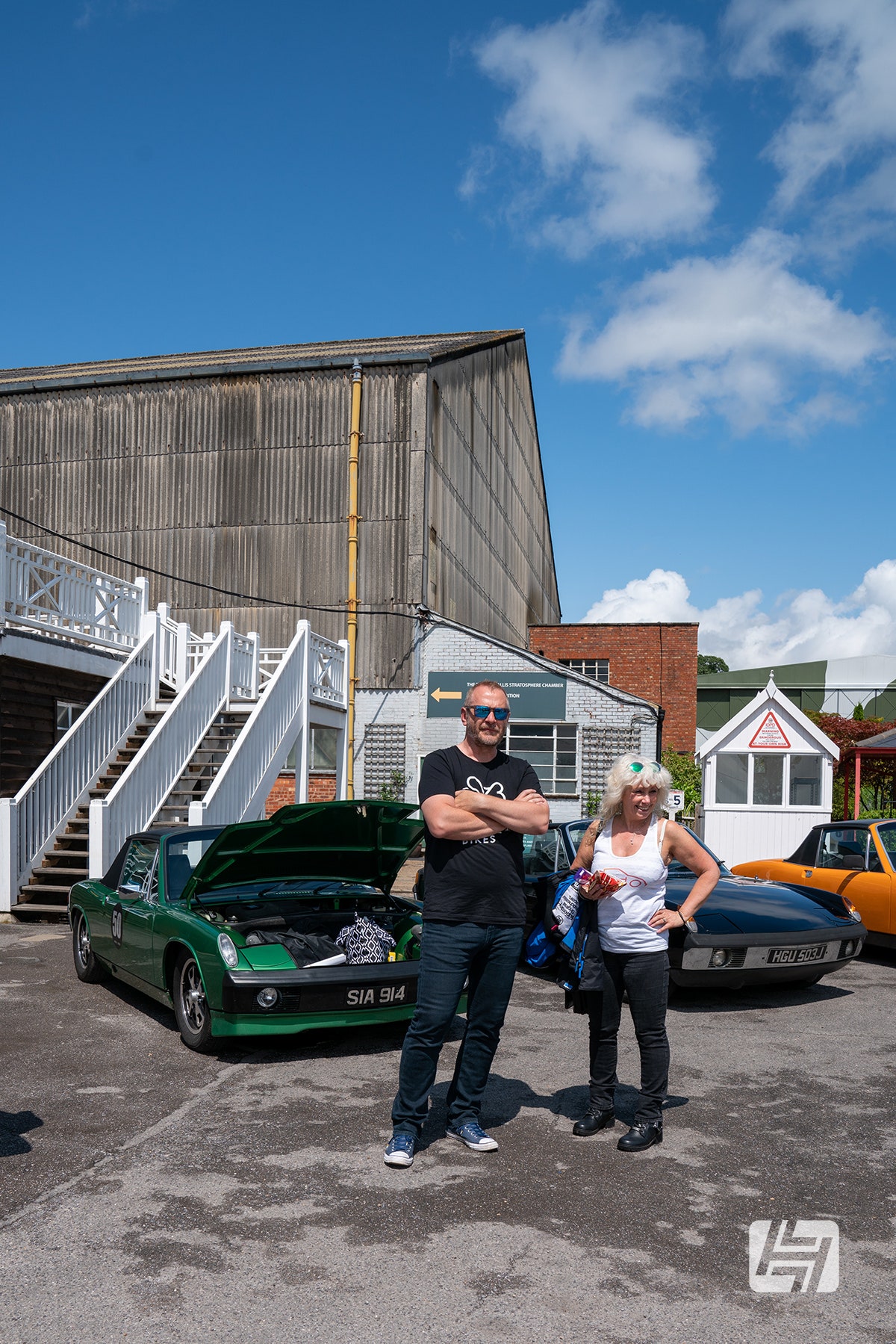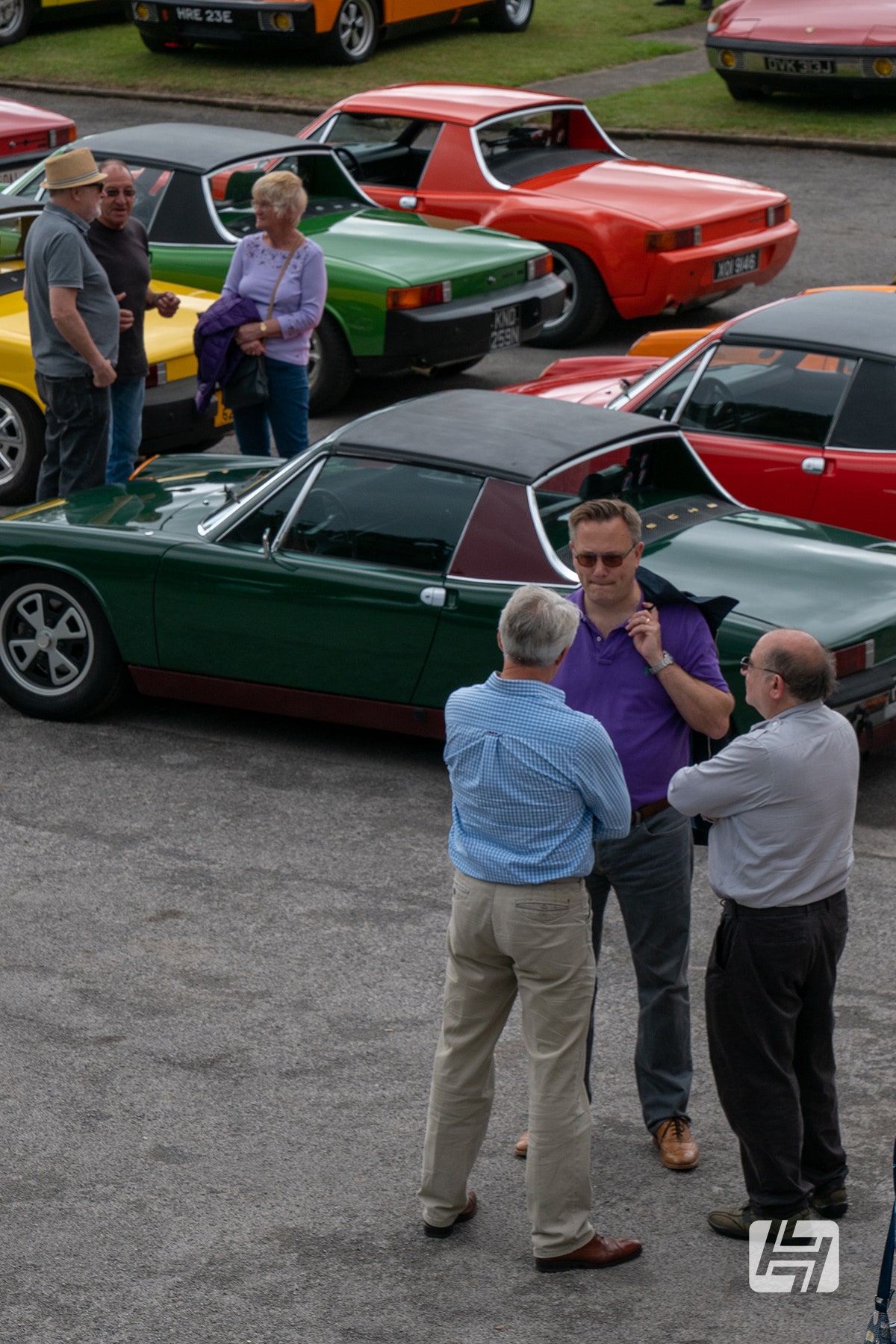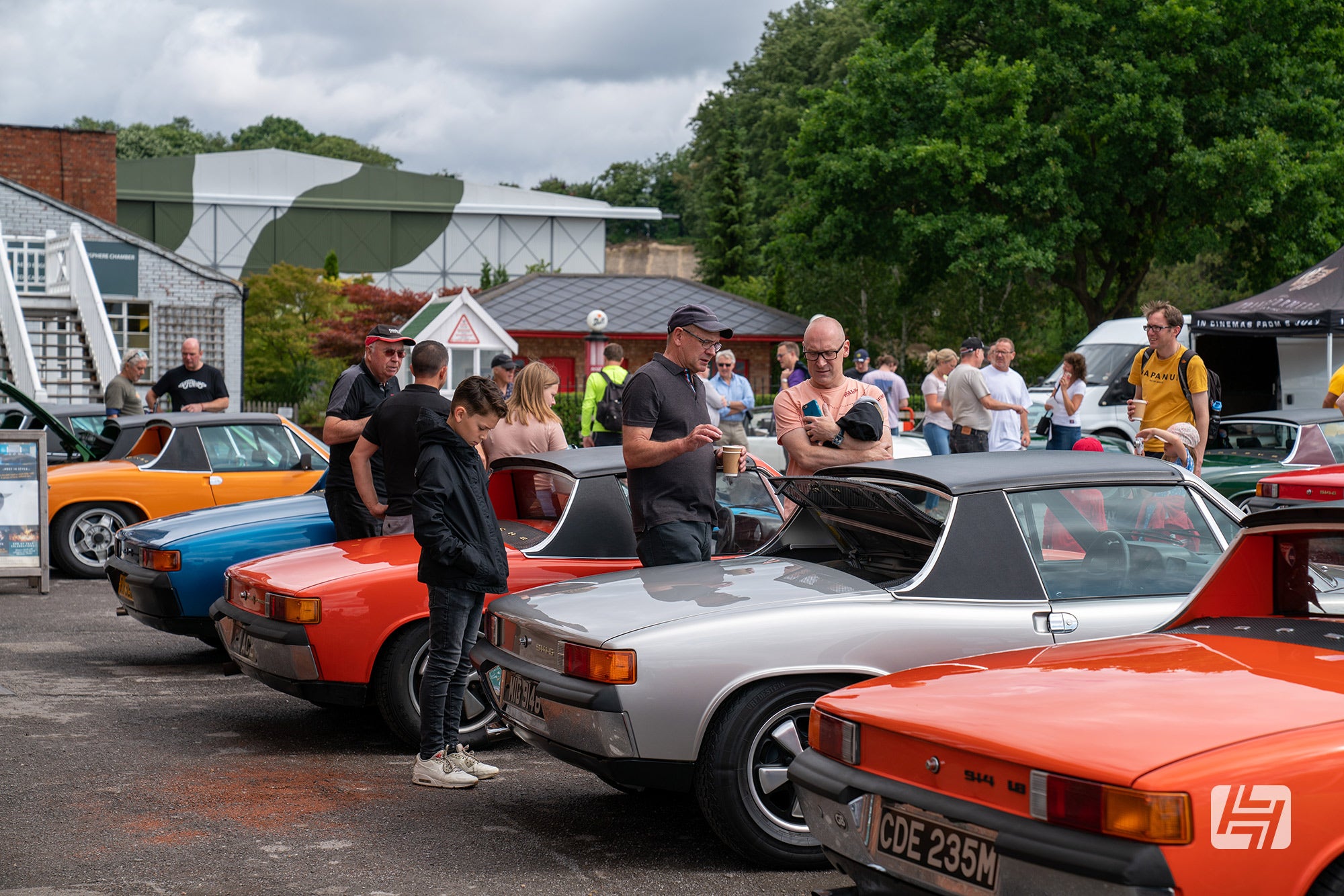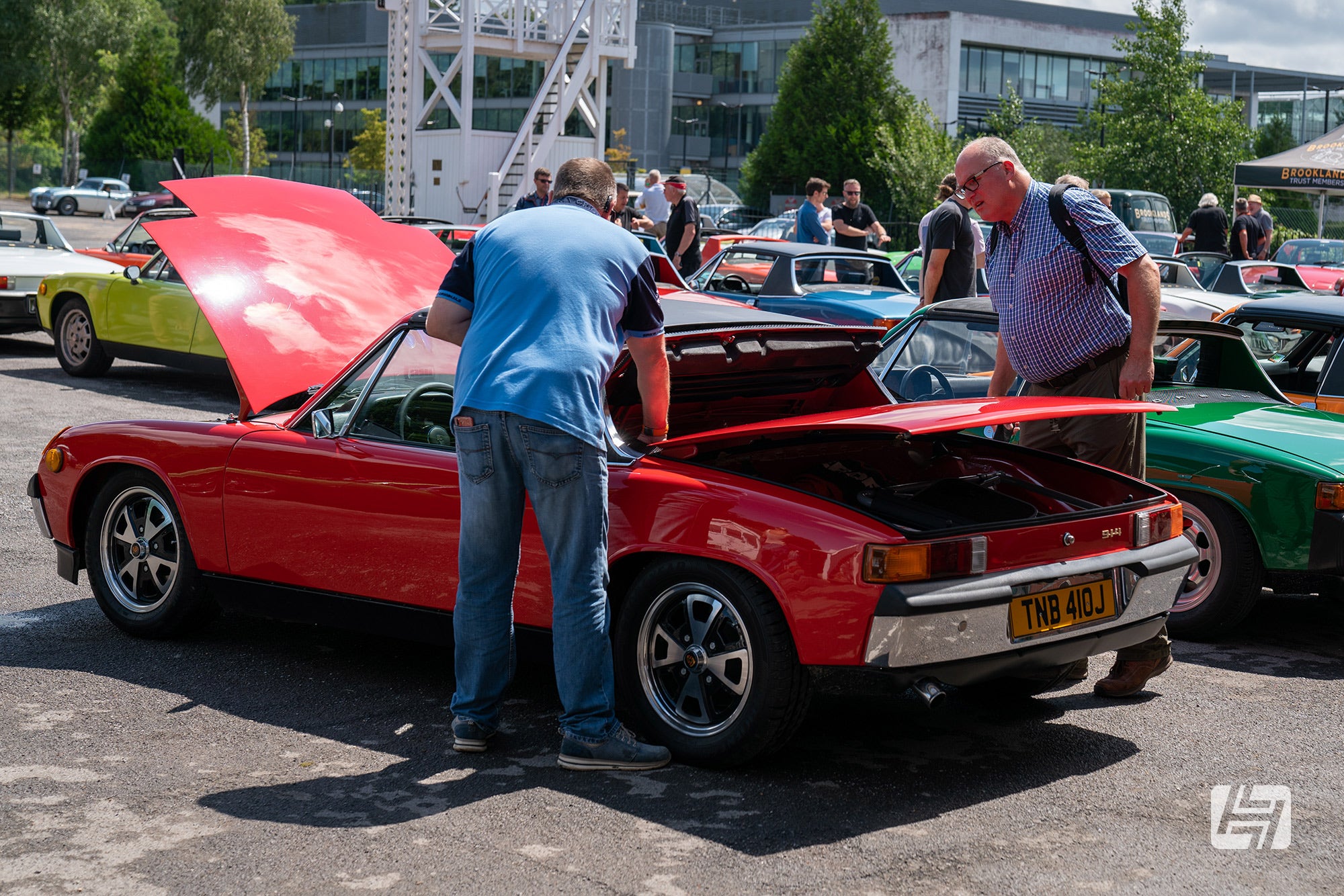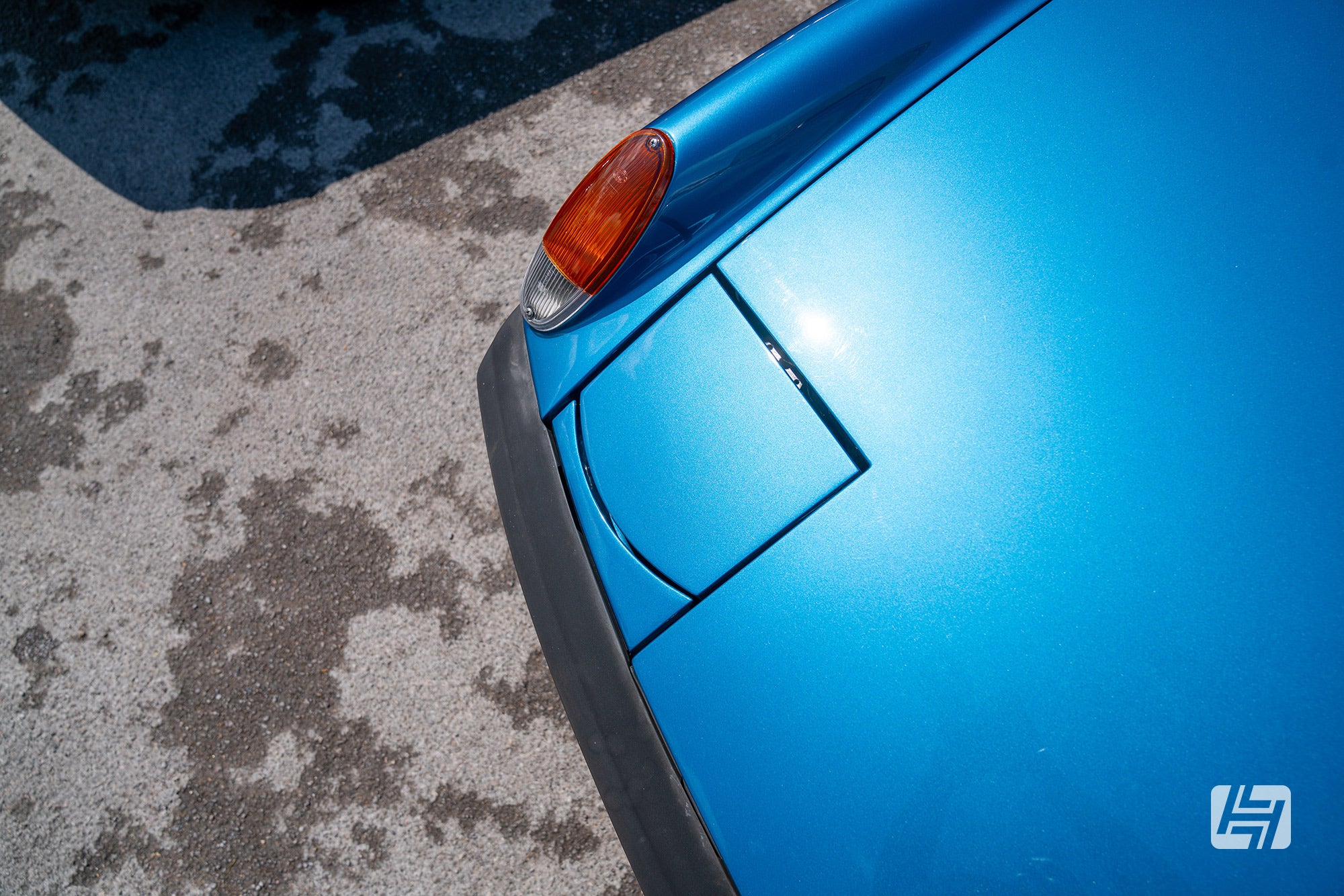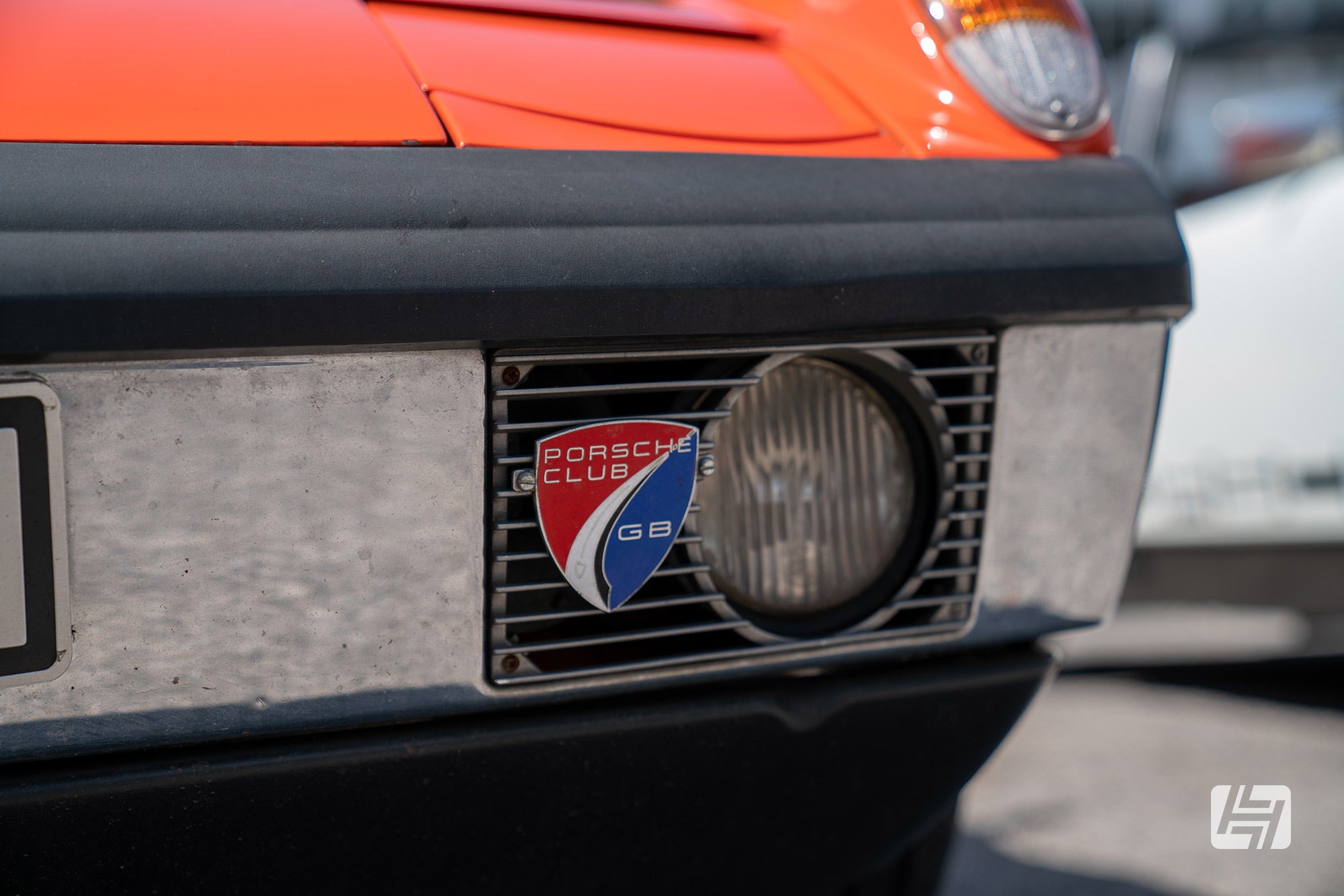 Seventies colour palette
The 914 came in some fantastic colours and the event really shone because of this, regardless of the heavy cloud and scattered showers.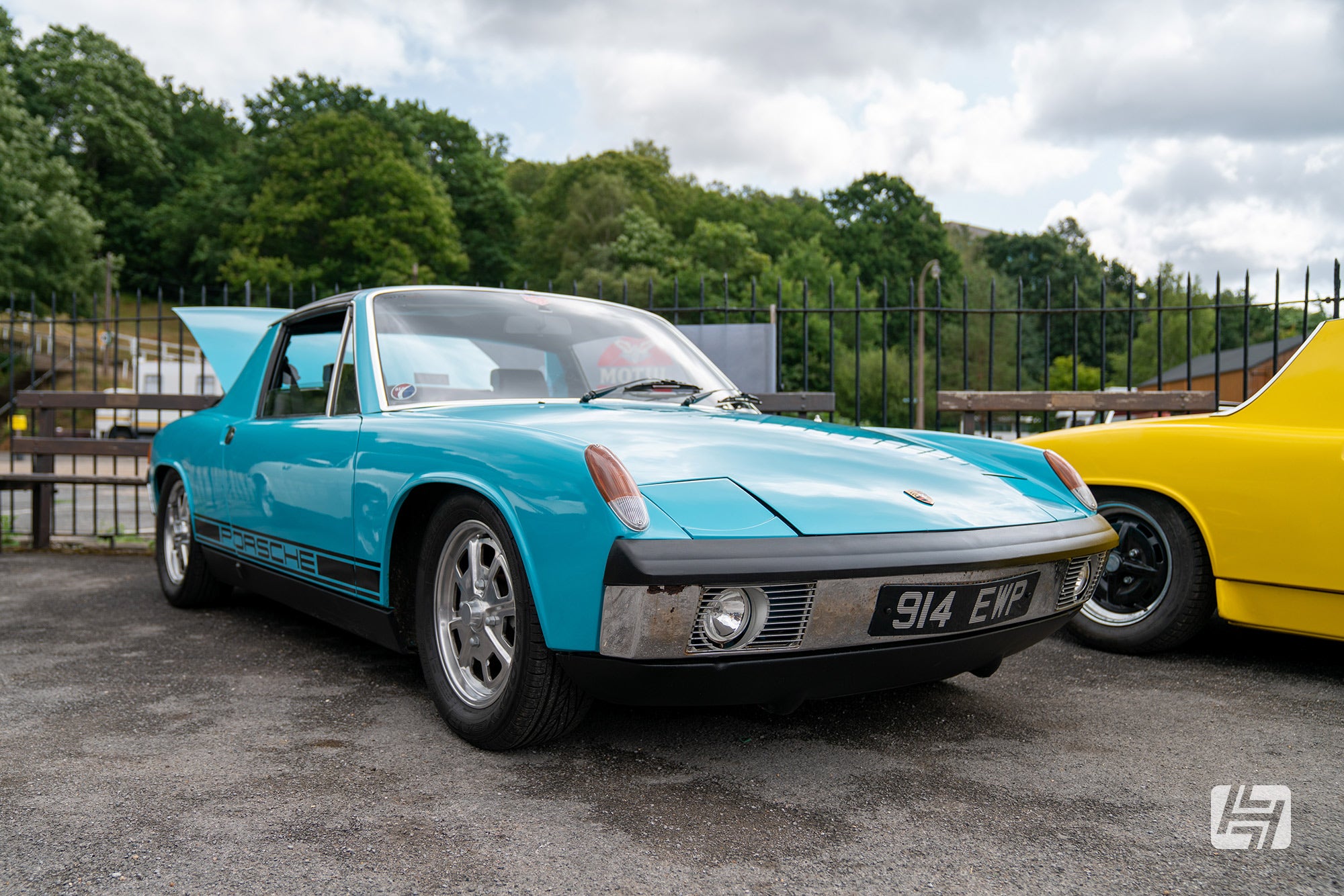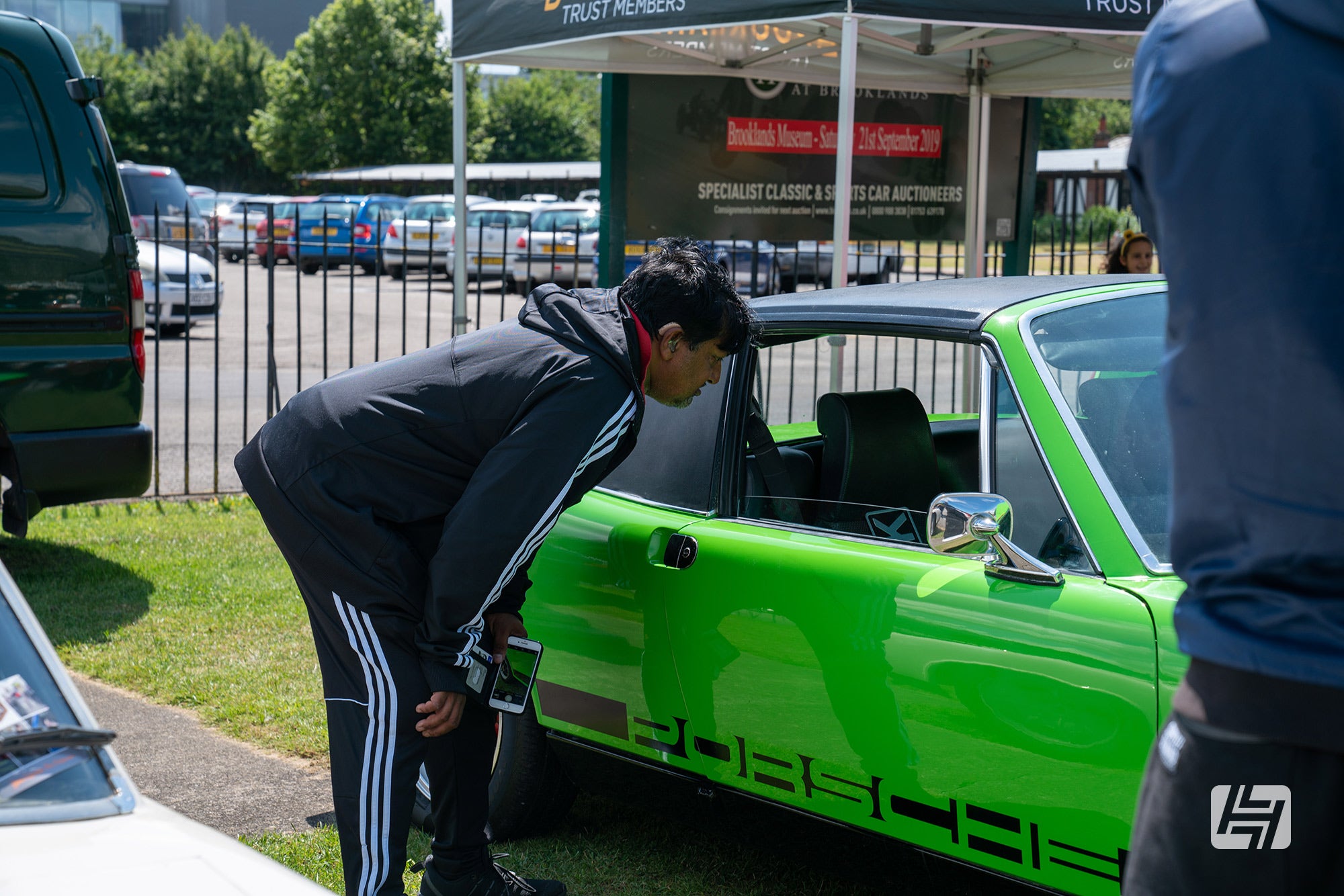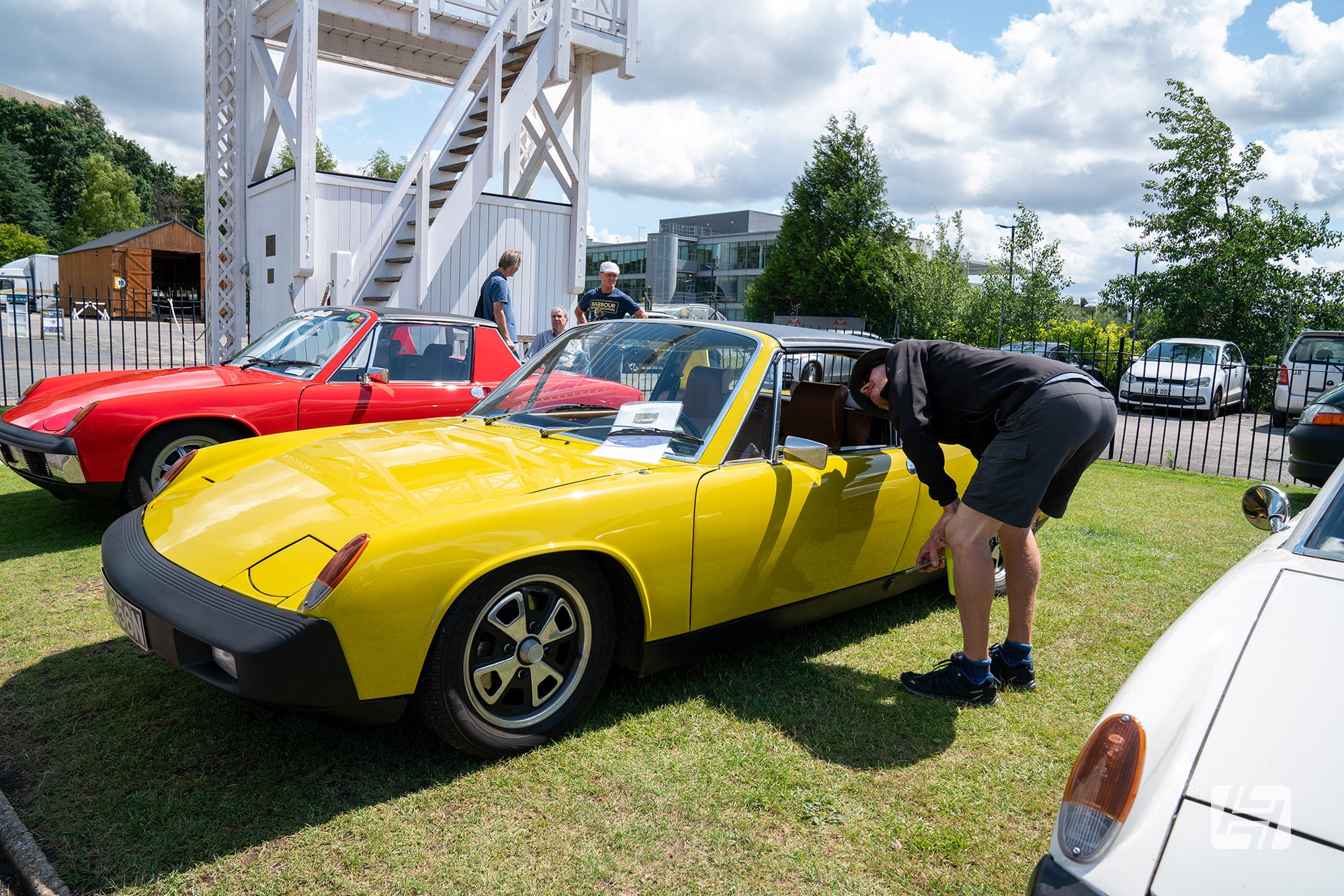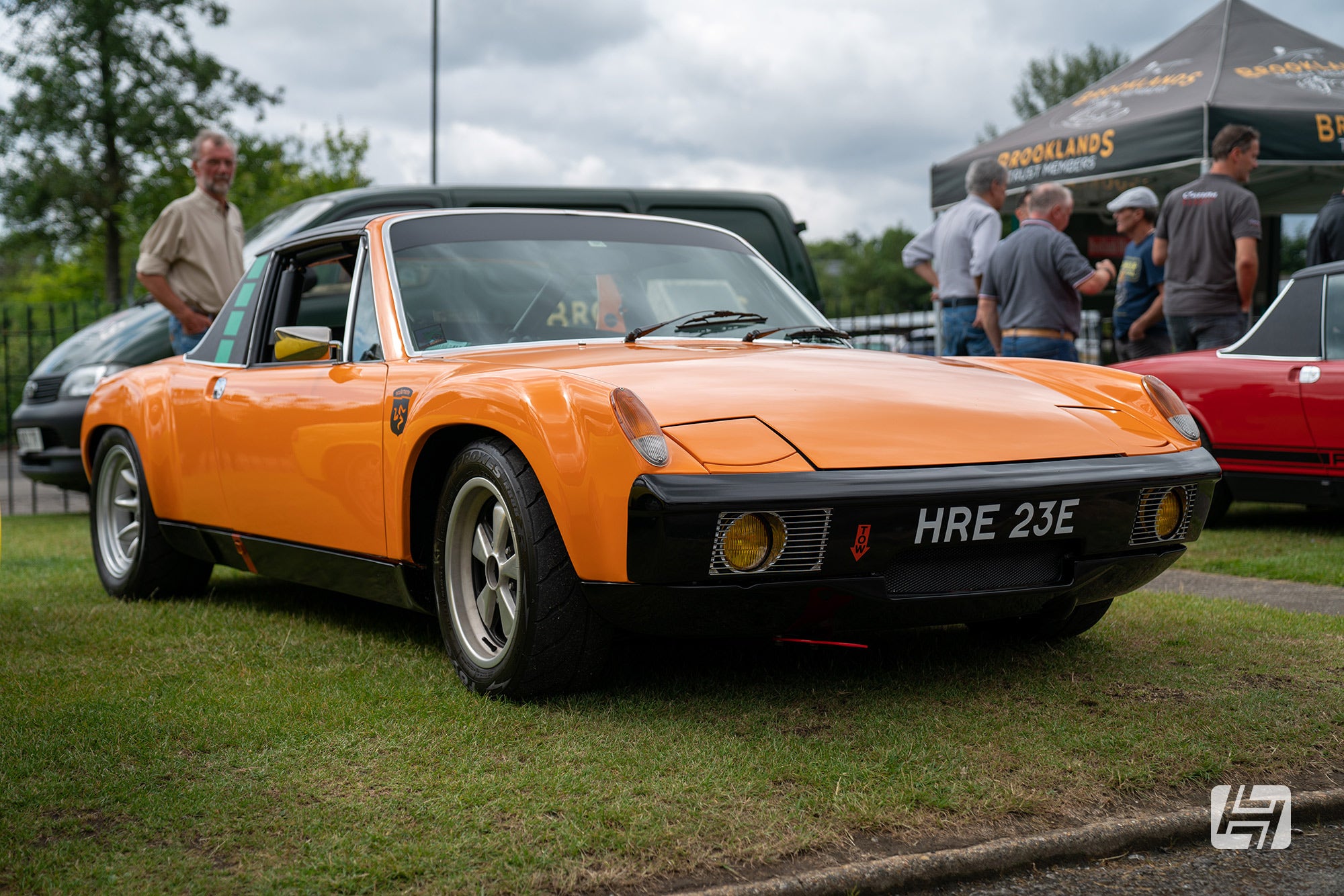 Big arches and six cylinders
There is a trend for increasing the track on these pocket rockets. Owners fit wider wheel arches and some retrofit a flat 6 engine to get closer to the 914-6 GT, as raced at Le Mans in 1970.
Porsche 914 interiors
are purposeful and respond well to race-As alwayscar inspired mods. It's not unusual to spot a roll cage and harnesses shoe-horned inside the cockpit.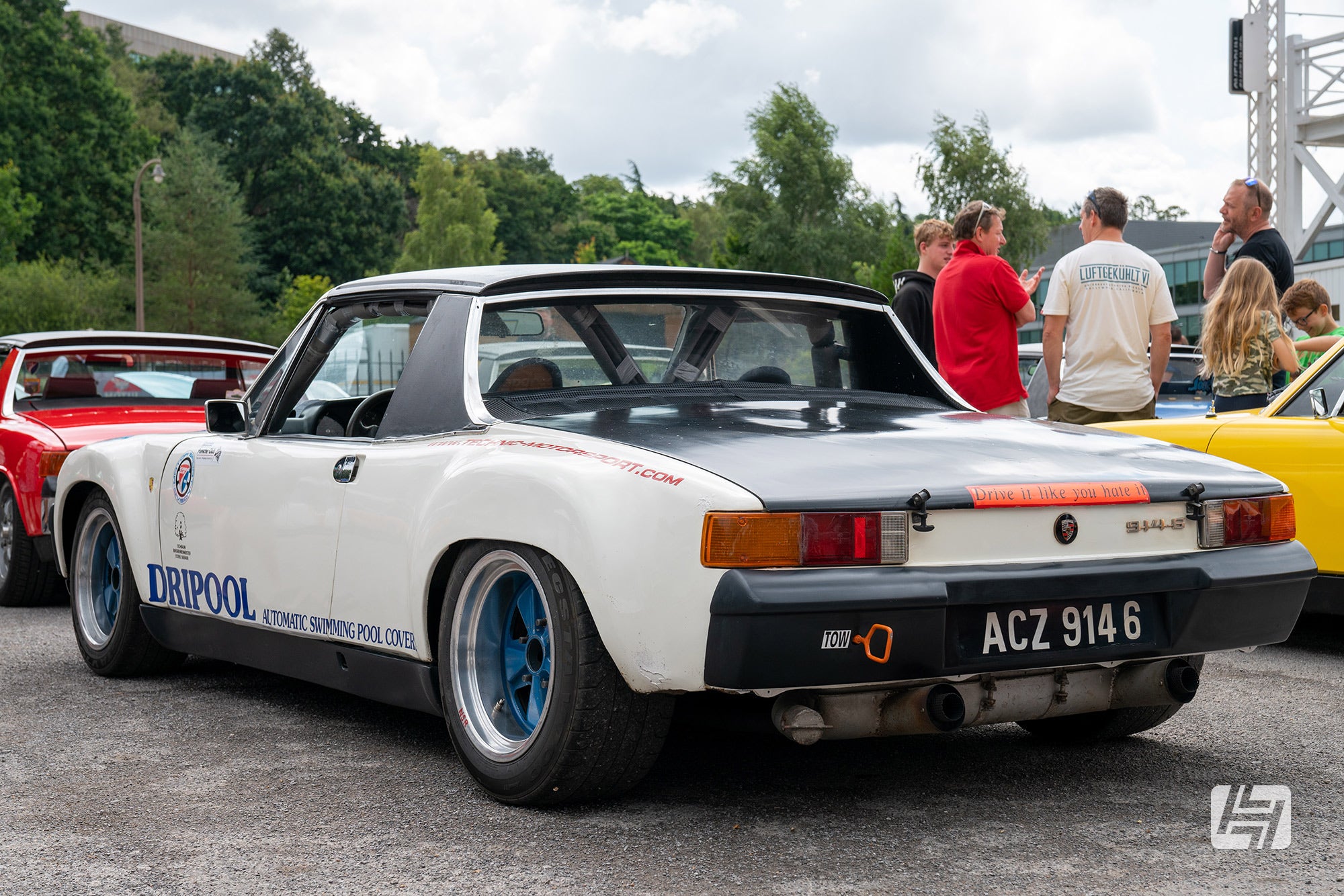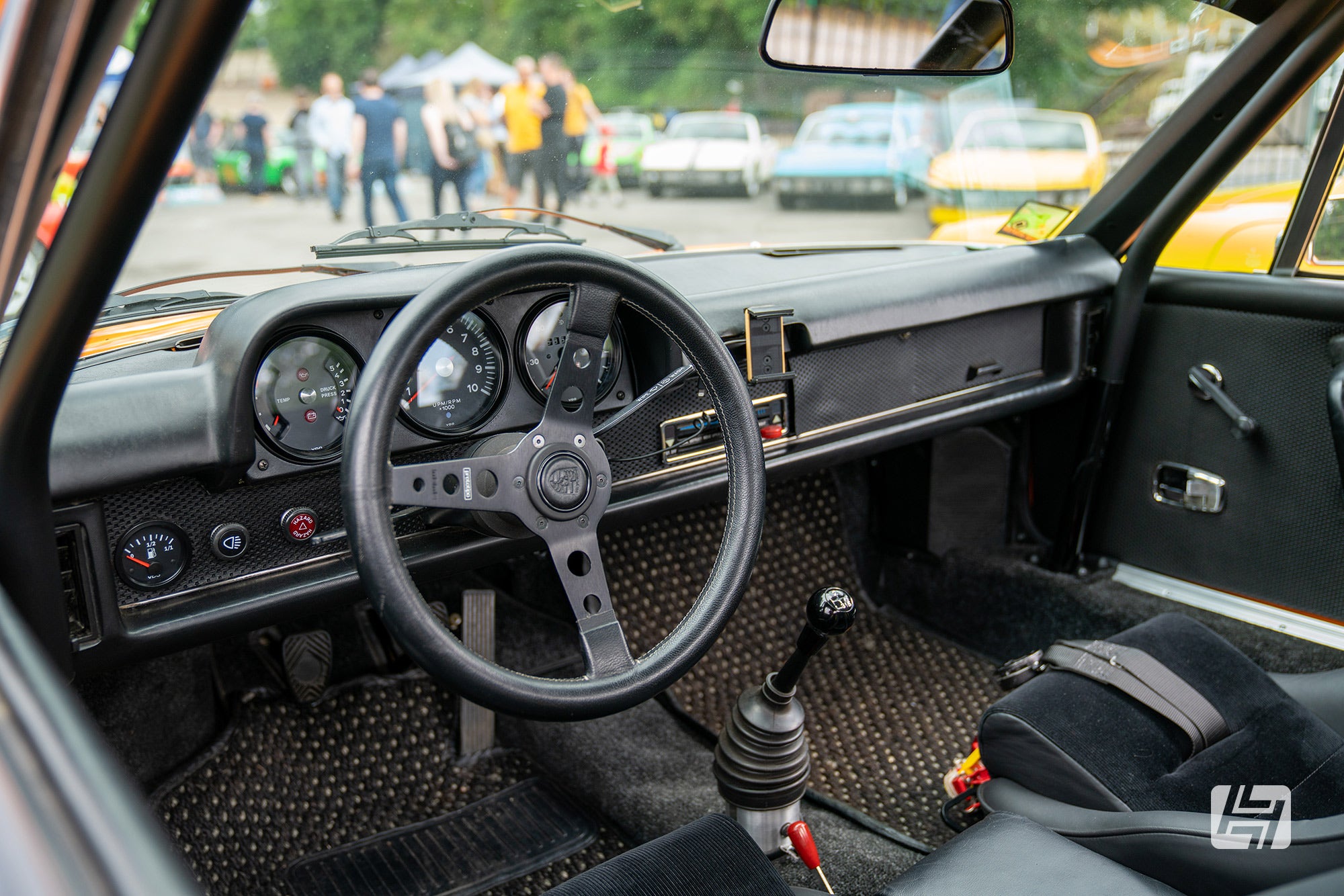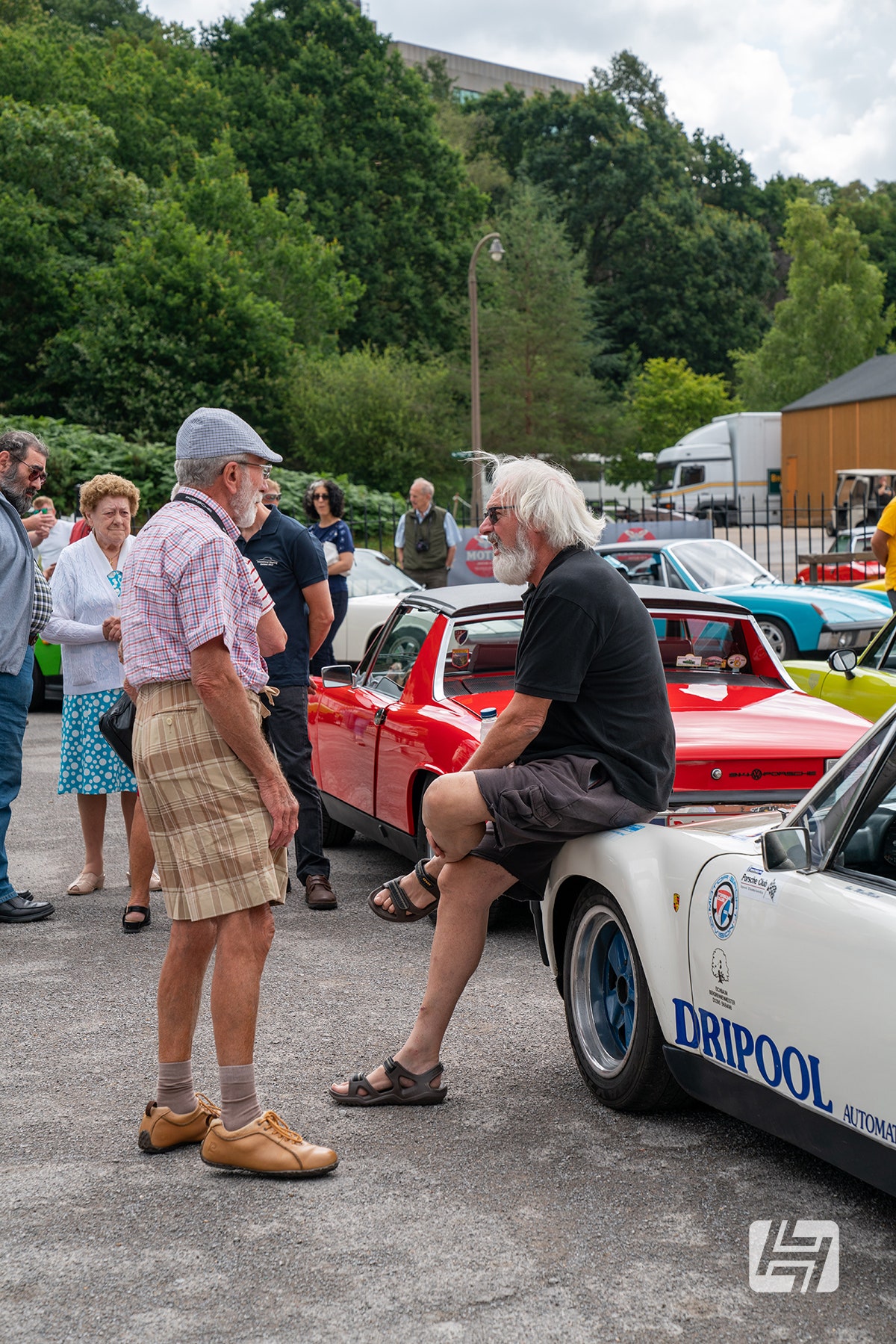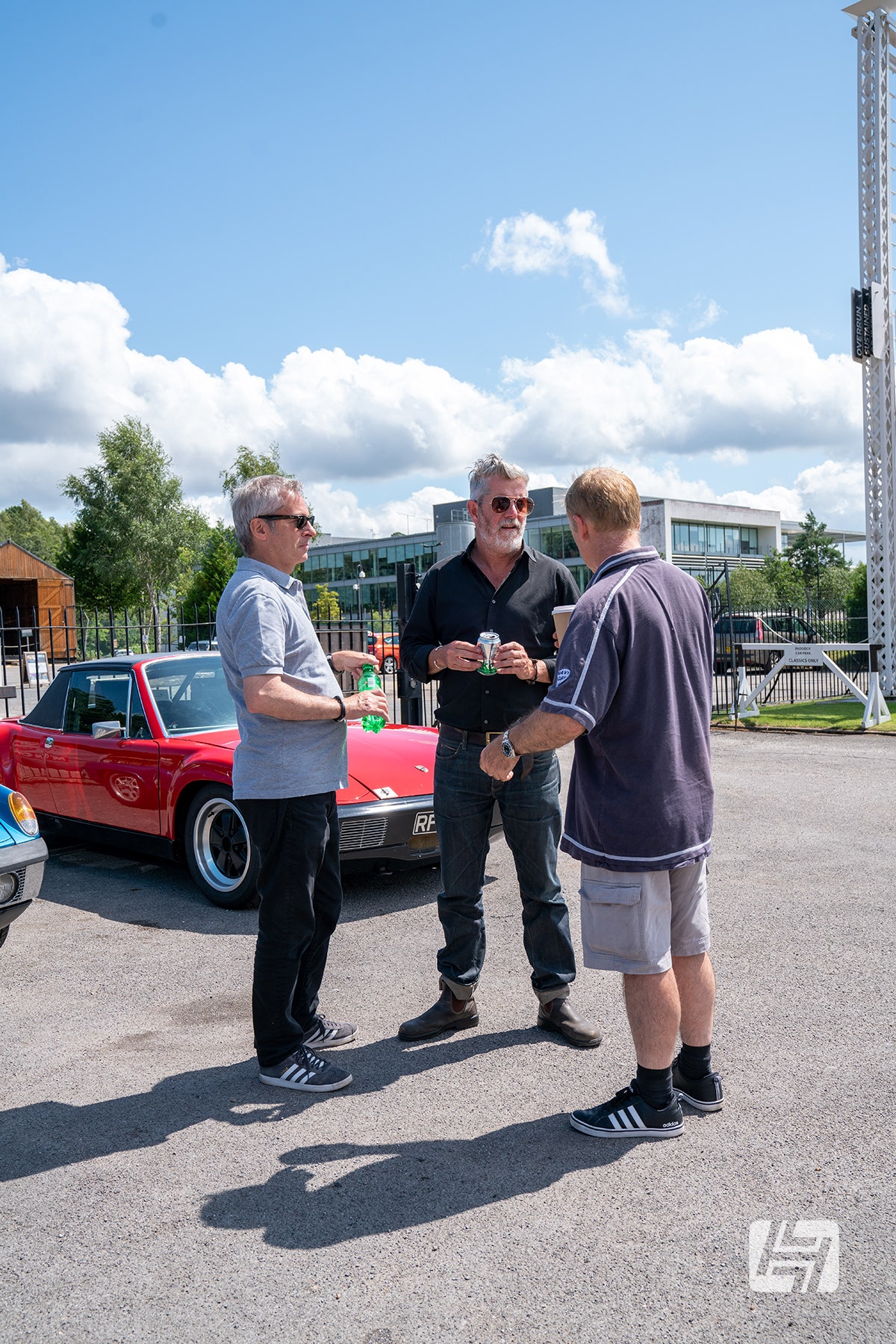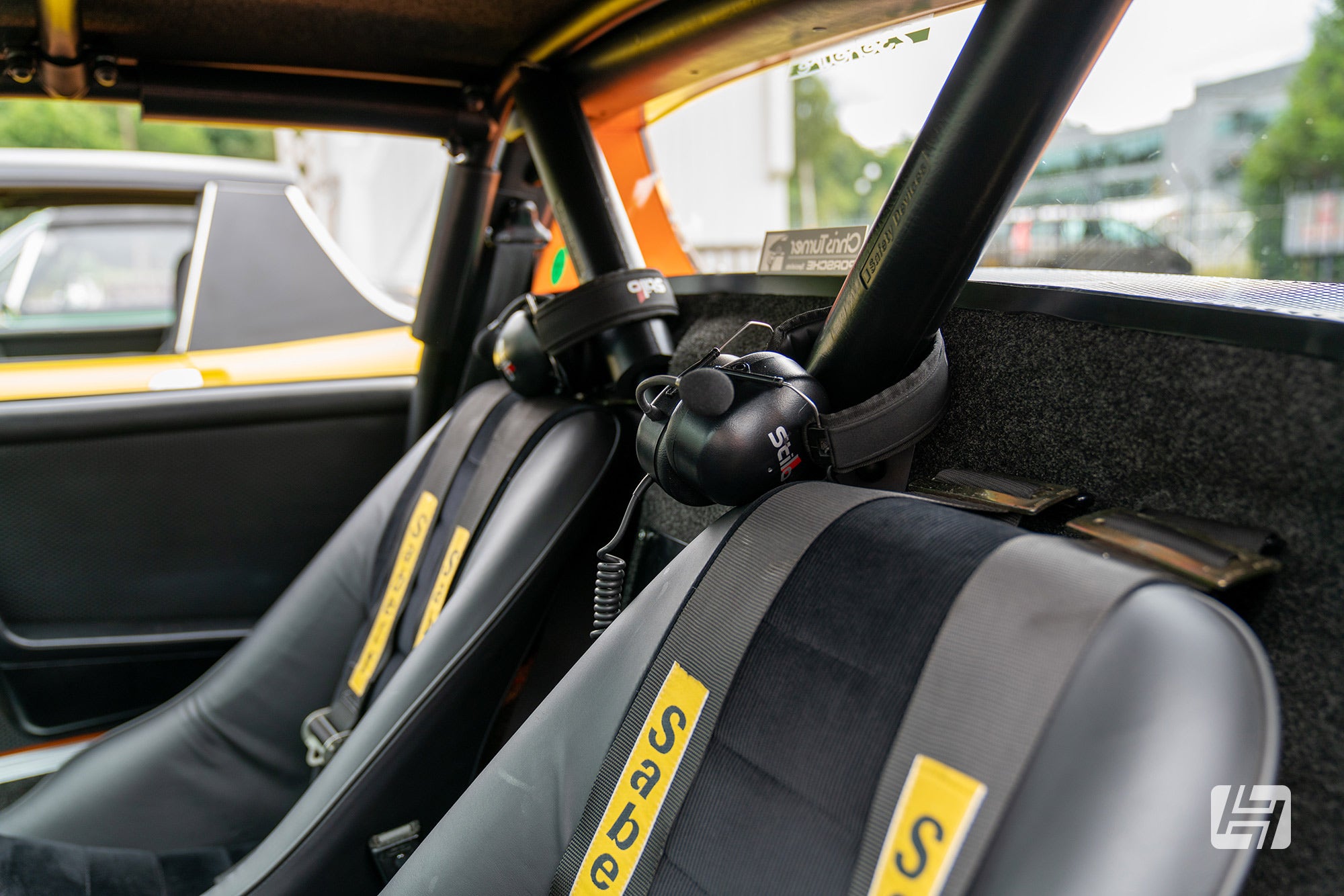 The rain...
Sadly, it still rains in summer... there are environmental benefits, of course!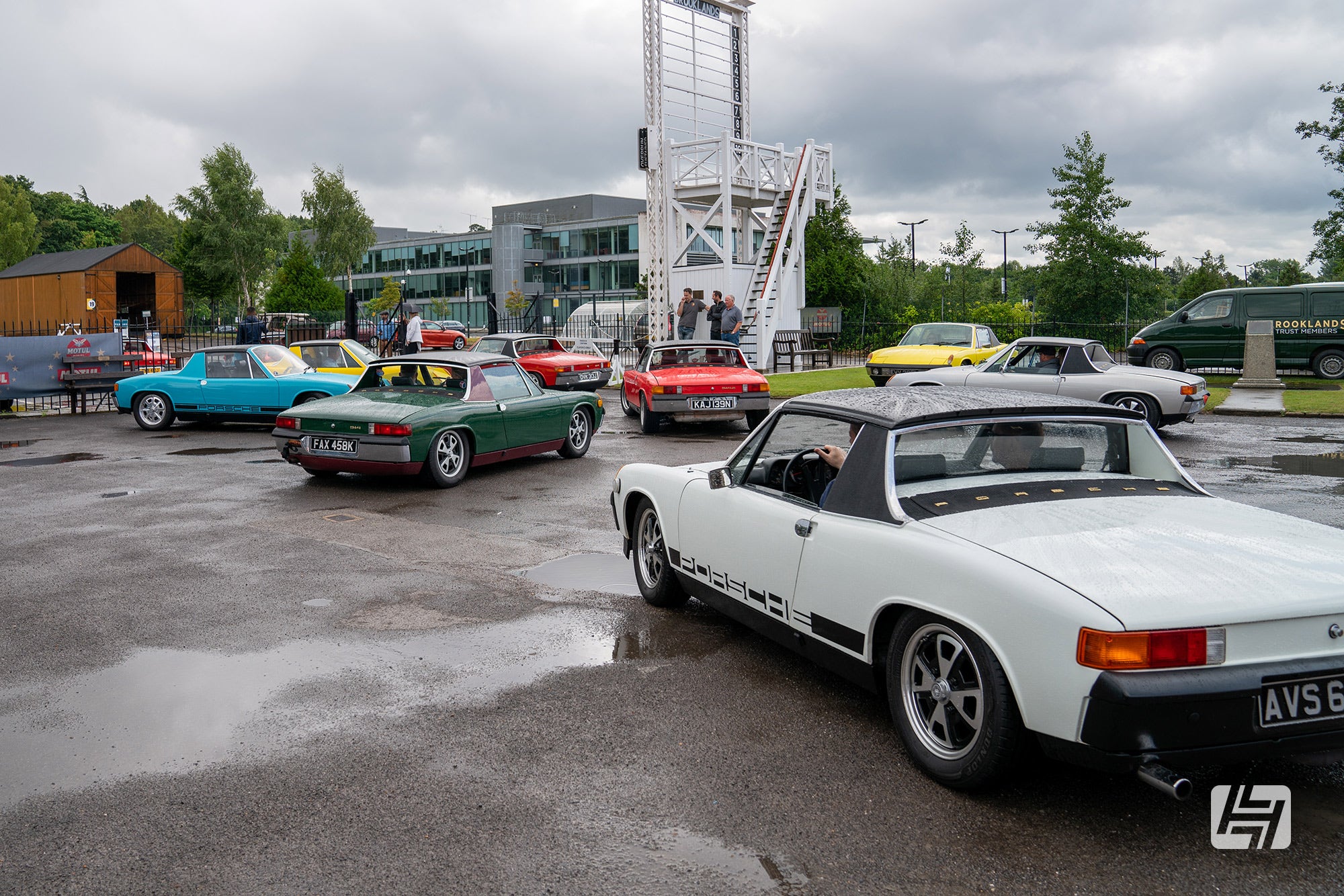 Whilst the wet stuff was far from welcome, it offered the opportunity for a few artistic 'puddle shots'...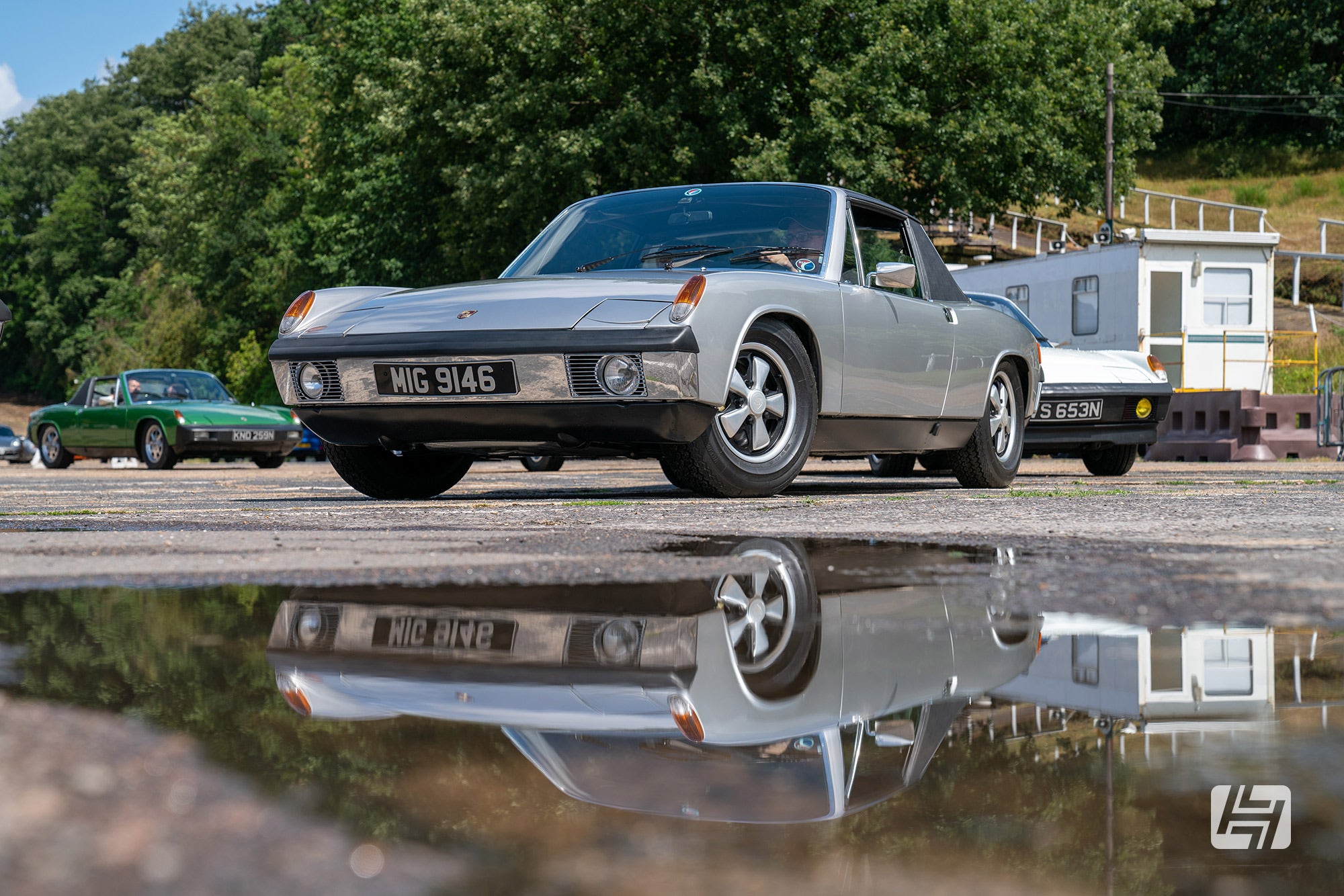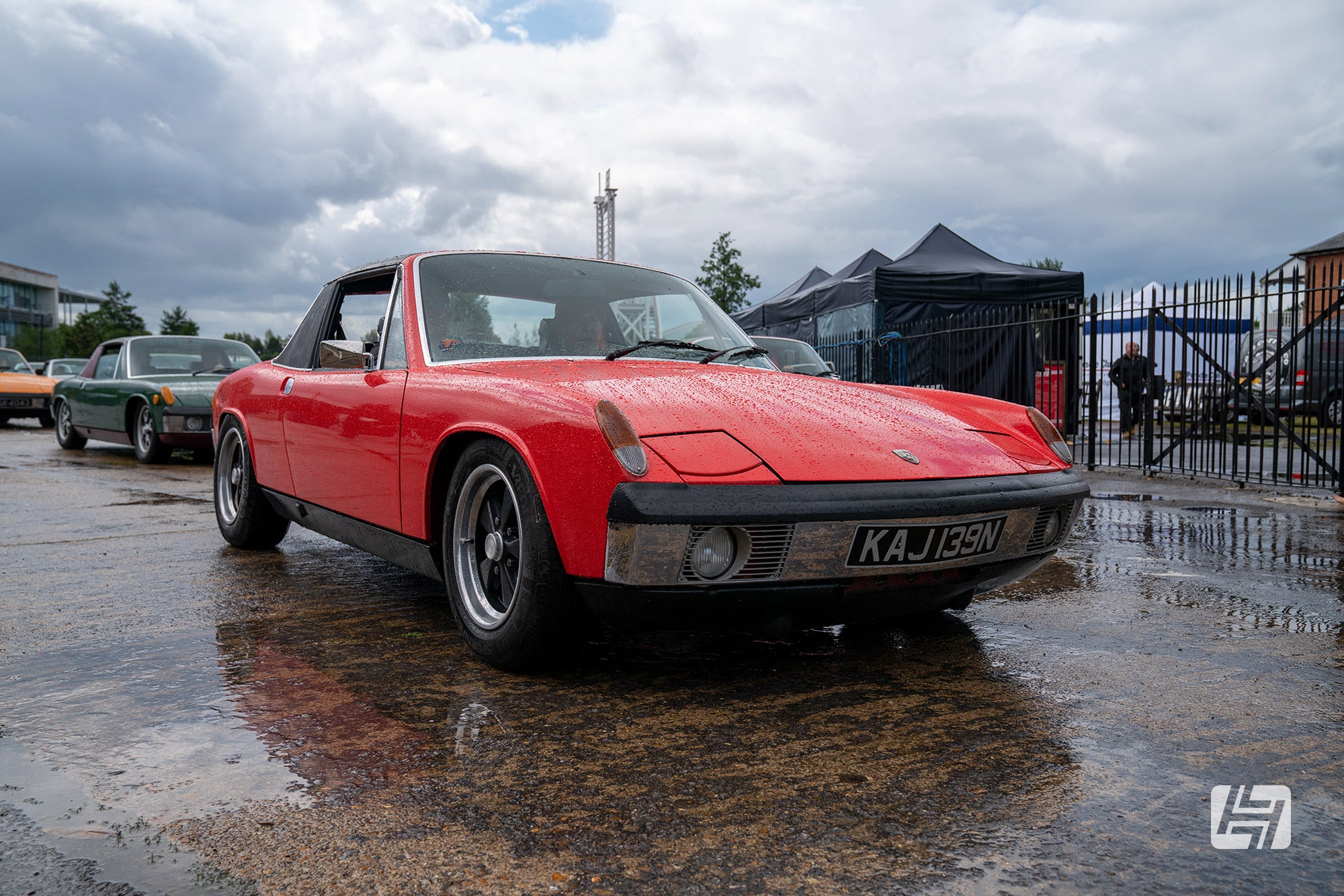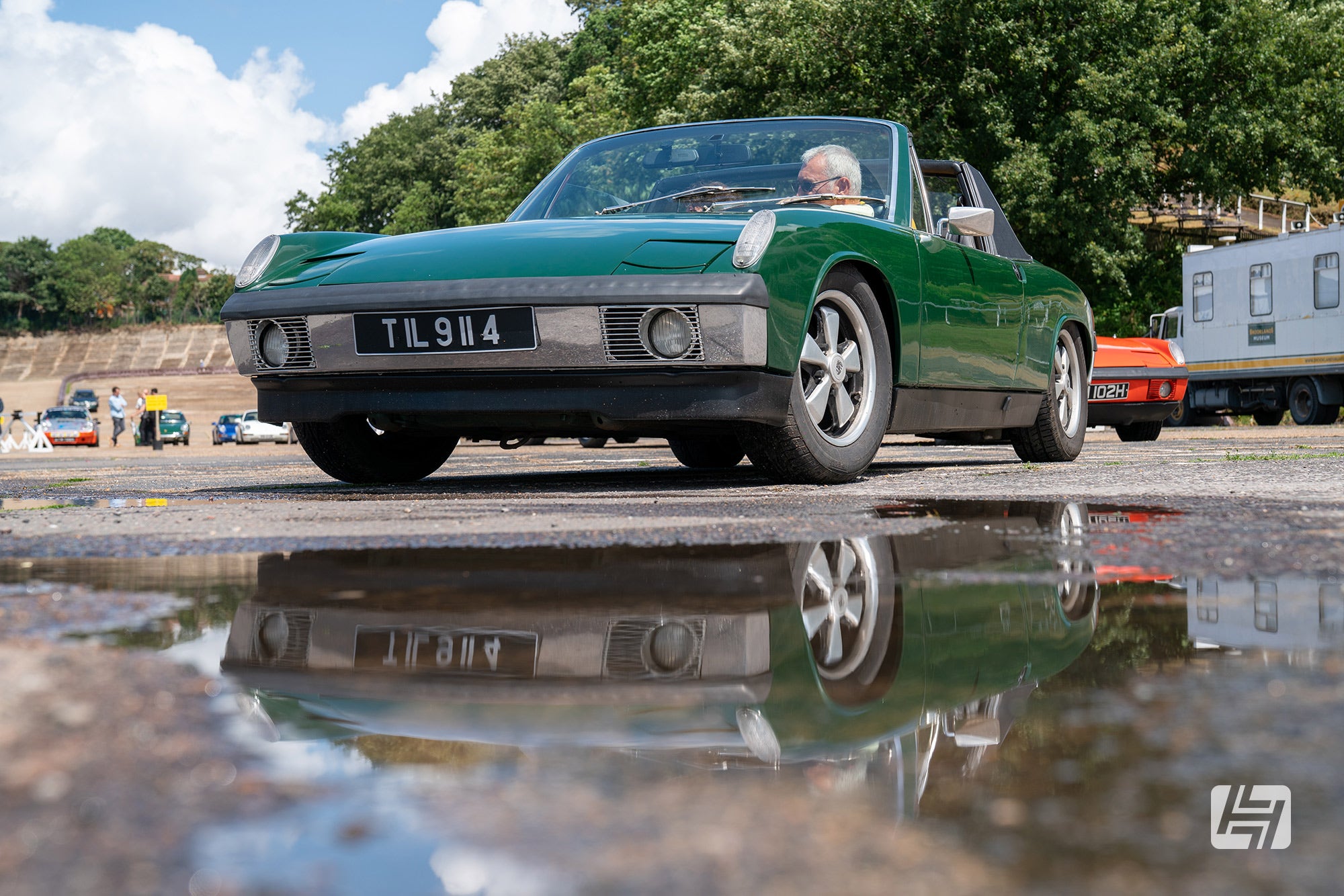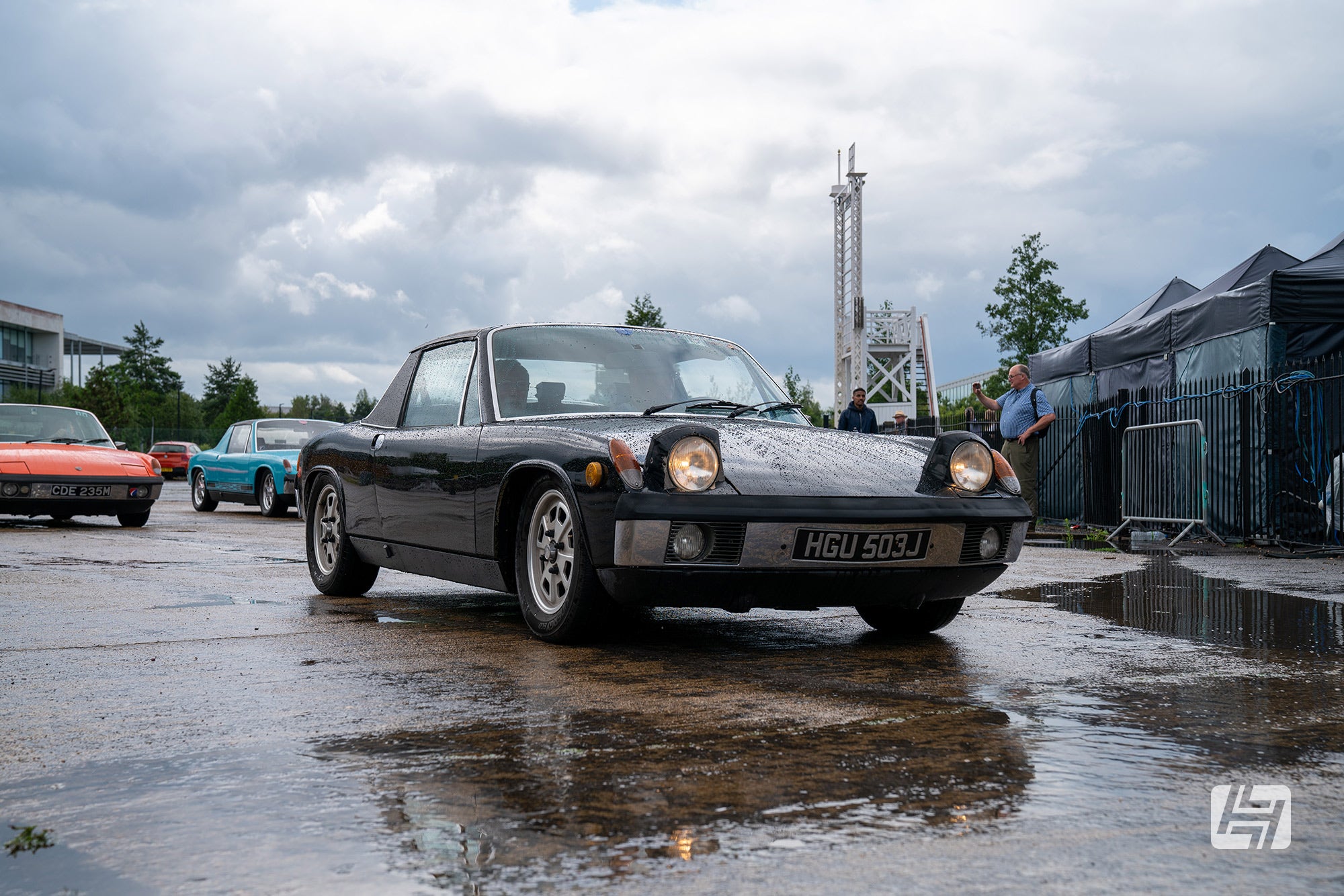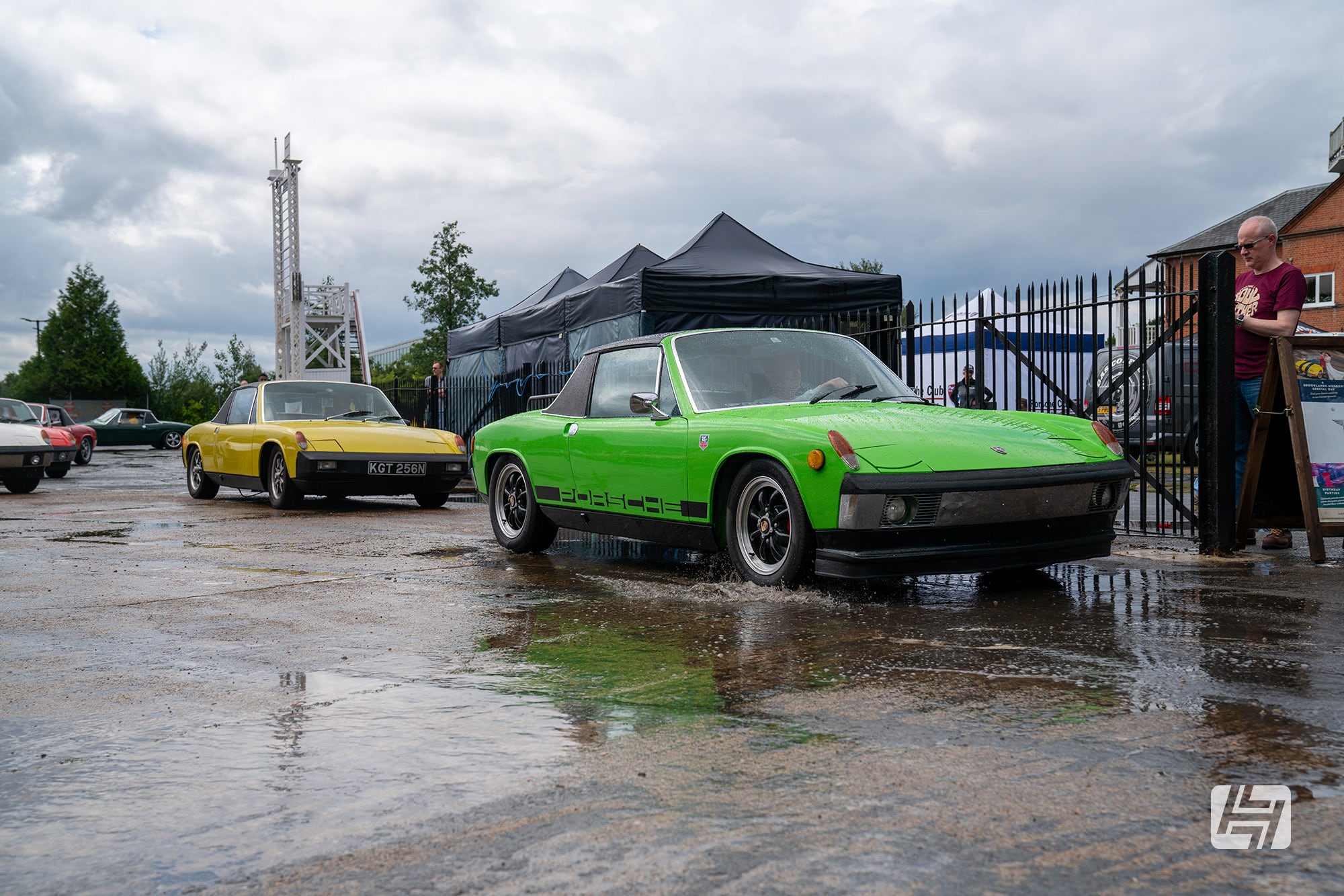 Lining up for a big finish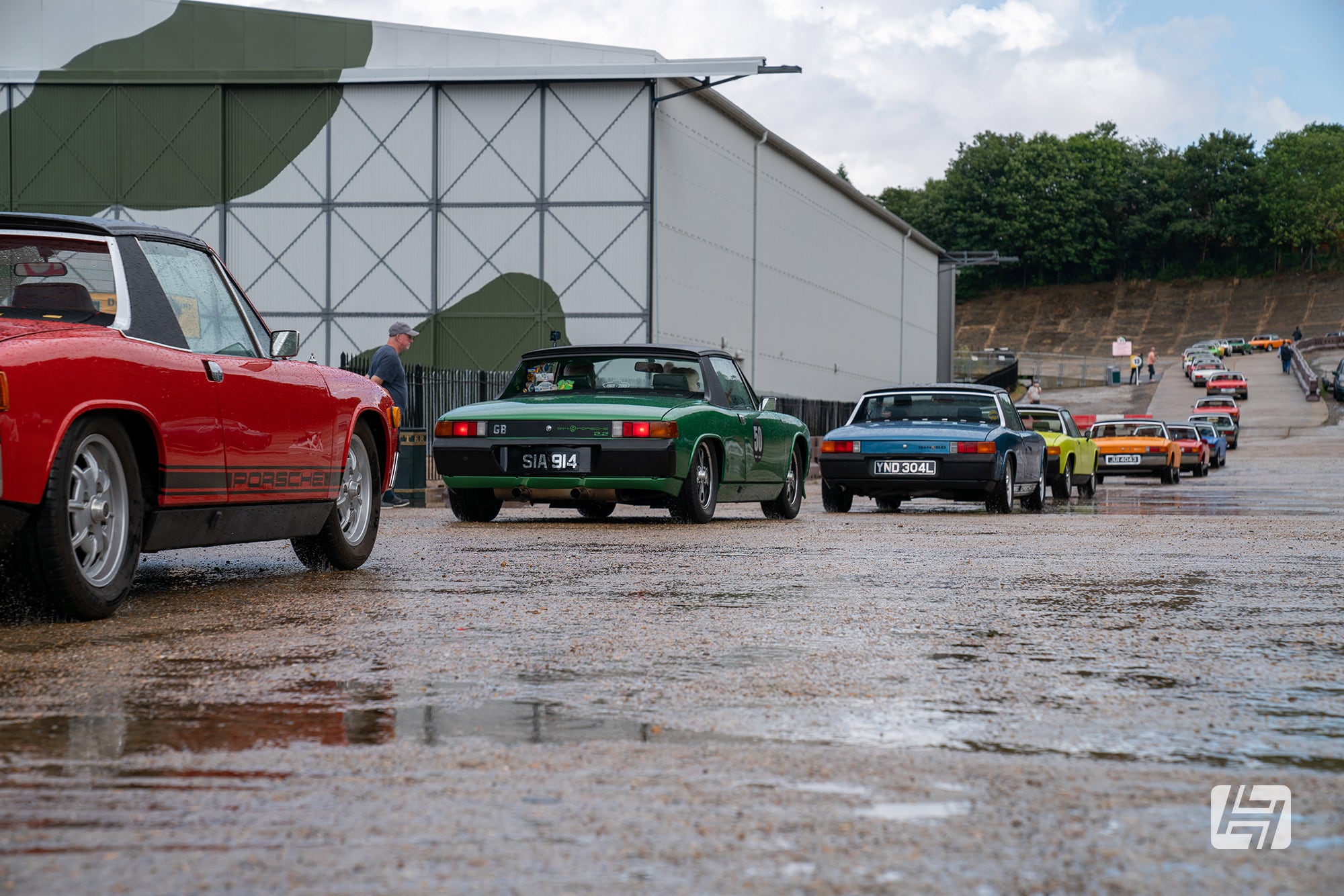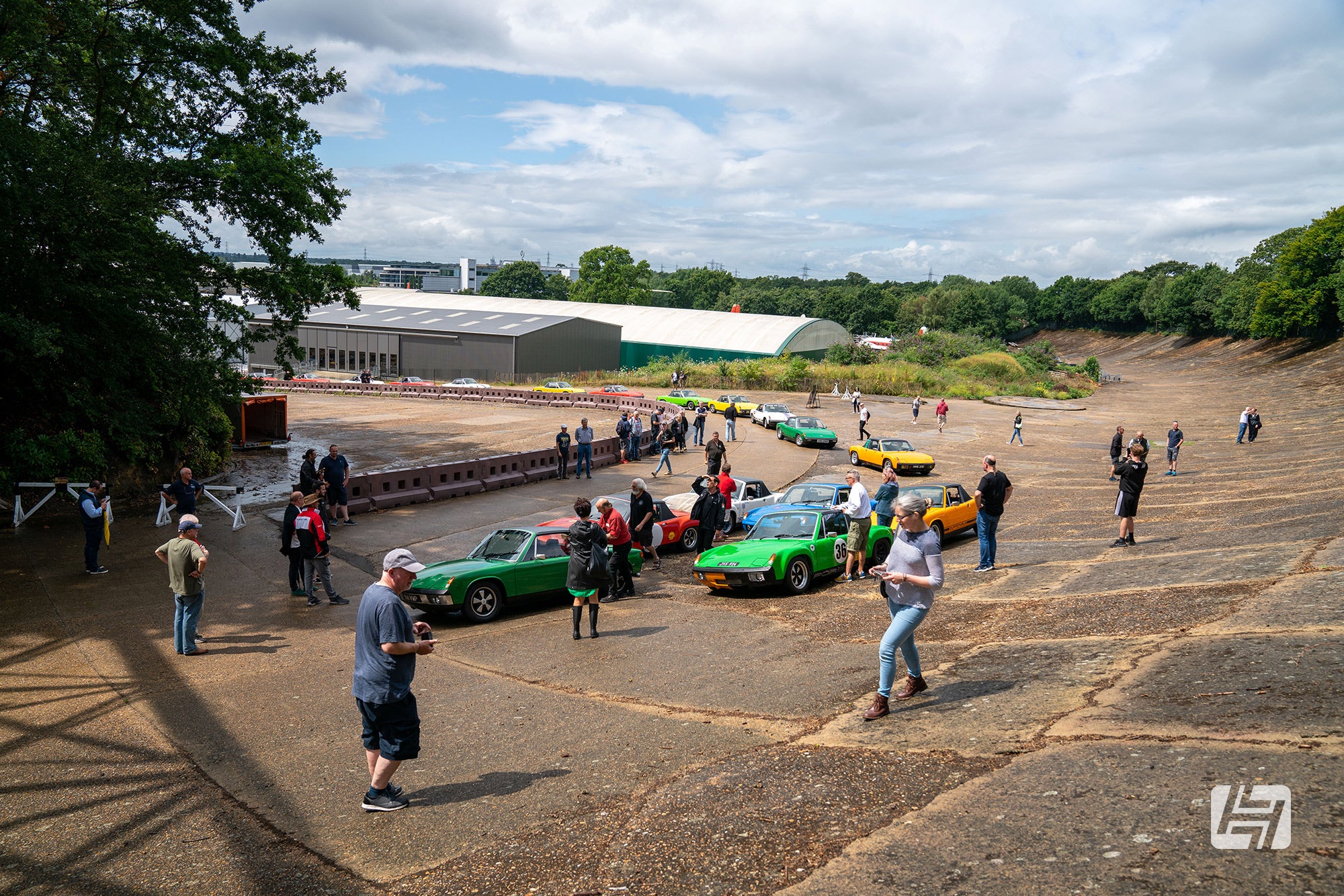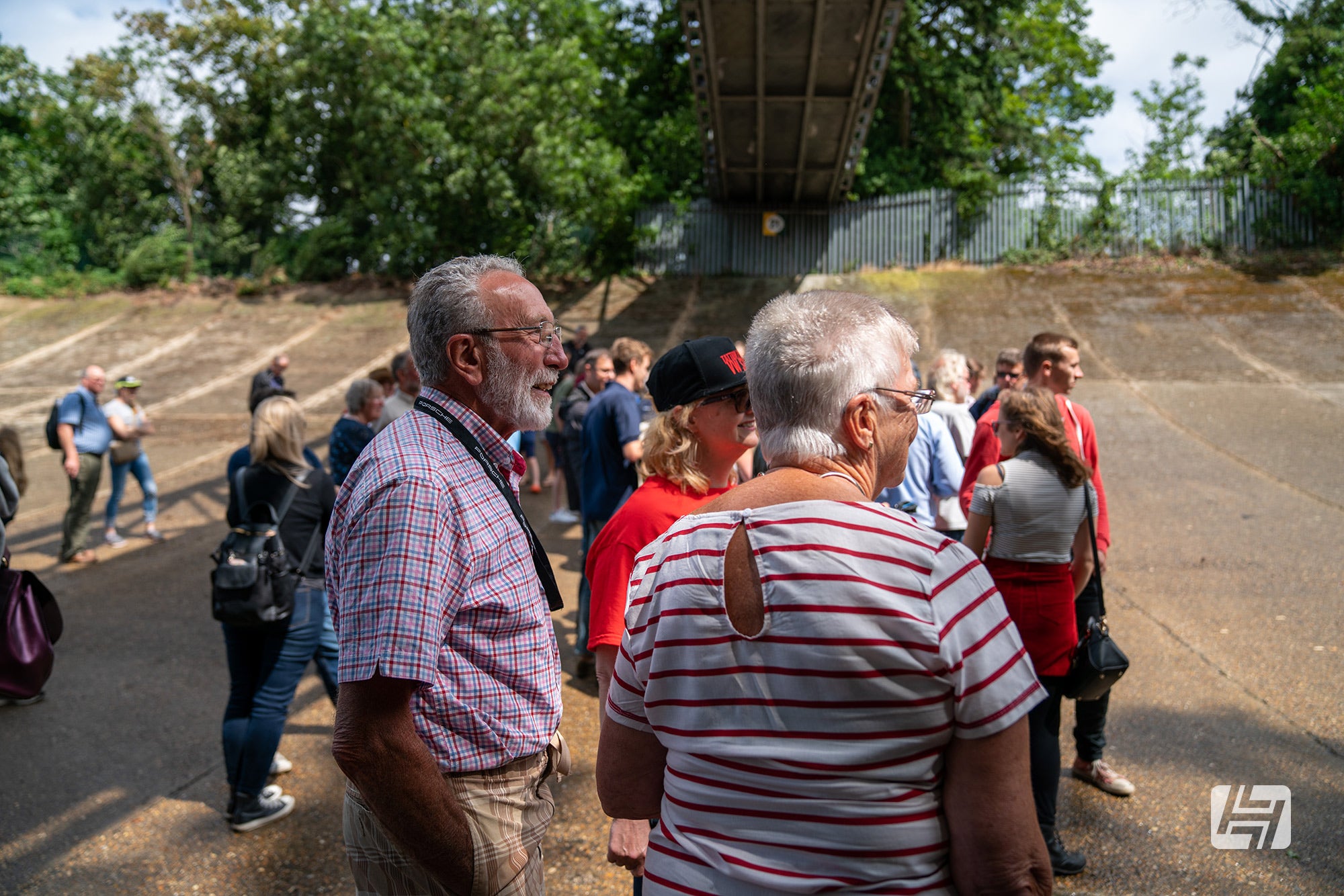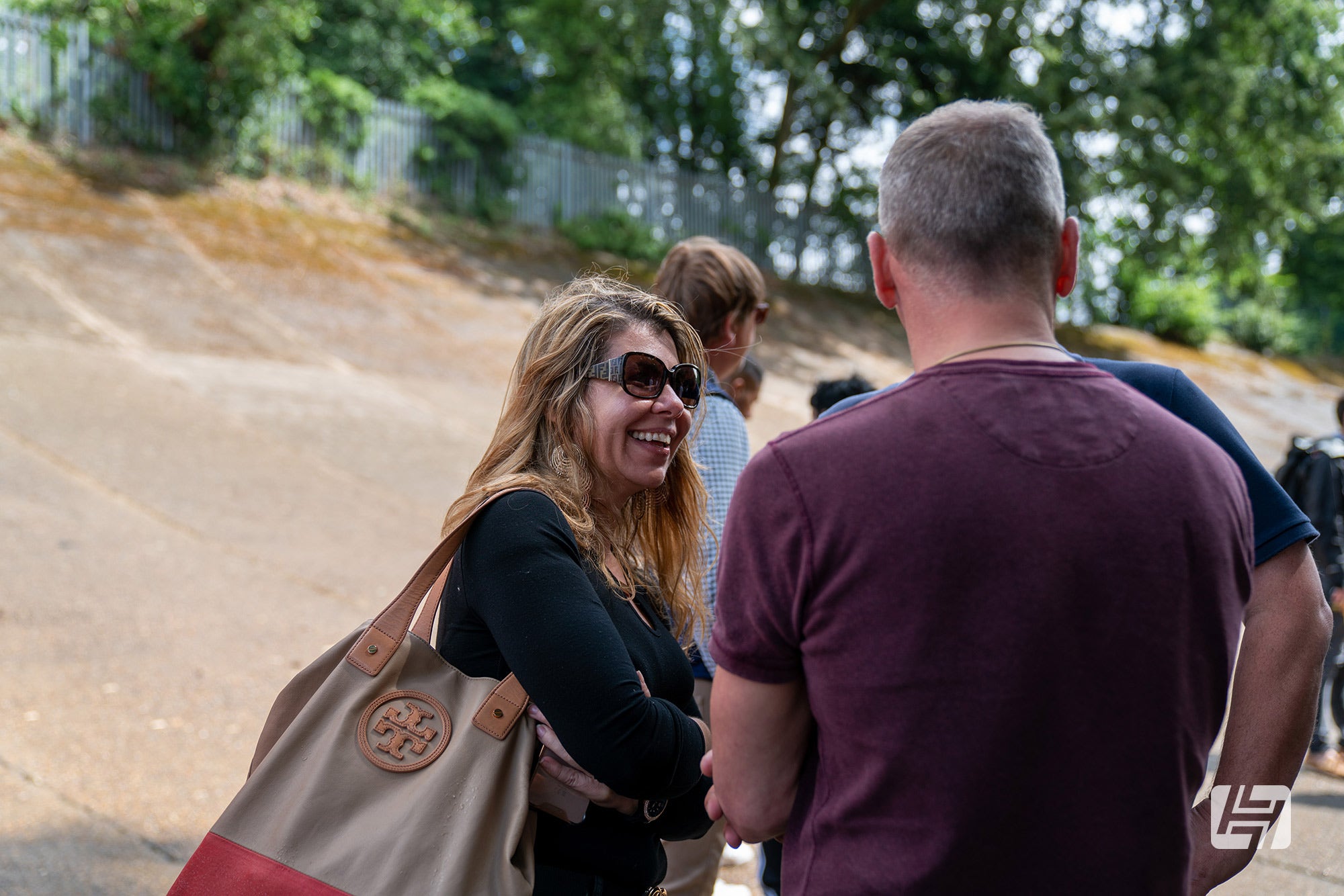 The finale...
As luck would have it the sun came back out in time for the money shot. Forty Porsche 914 and 914-6 on the banks of Brooklands... Lovely!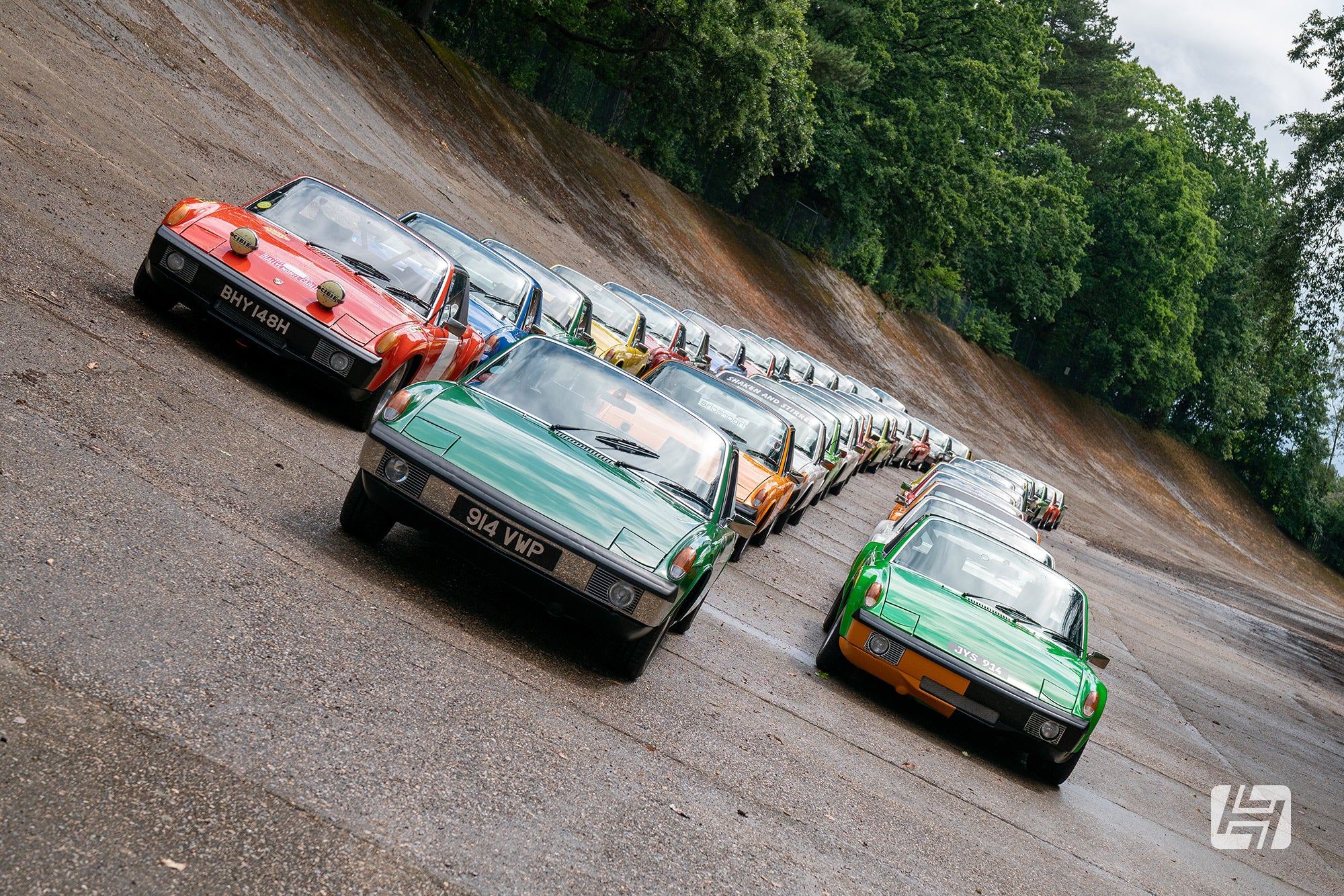 A big thanks to Porsche Club GB for organising a great get together to celebrate these vehicles, and check out our
Porsche 914 buying guide
if you fancy a slice of the action before the prices go through the roof.