We have a great guest article to share with you today courtesy of Antony Martin from the Australian Porsche event, LuftWasser 2021. Whilst events have been on hold back here in the UK, our friends down under have been getting out and about in the sunshine. Jealous, not us... Over to you Antony.
The night before LuftWasser
Thursday felt a little bit like the night before Christmas when you were a child; excitement and anticipation for something that's coming. You don't really know exactly what it is, but you know it will be good! That excitement was due to LuftWasser (AirWater) 2021, which was held in Albury/Wodonga, Australia over the long weekend of 6-8th March. The event is driven by a small group of Porsche enthusiasts from Melbourne, who envisioned a relaxed get together for Porsche fans regardless of the type of car they drove. Organised through the Classic Porsche Australia page on Facebook, with around 177 cars registered from across Australia, it promised to be huge! Most people used Friday as a transit day to drive to Albury/Wodonga, so around 10 am, 8 Porsche enthusiasts from Canberra met at McDonald's to grab a coffee and do last-minute checks before hitting the road. As I had the newest model car, a Racing Yellow 991 with cruise control, I was voted to lead. Also in our group was Mick (911SC), Alex (911SC), Bill (Carrera 3.0), Steve and Charmaine (2 x Carrera 3.2), AJ (Boxster) and Tianne (BMW 1M due to his 964 being unserviceable).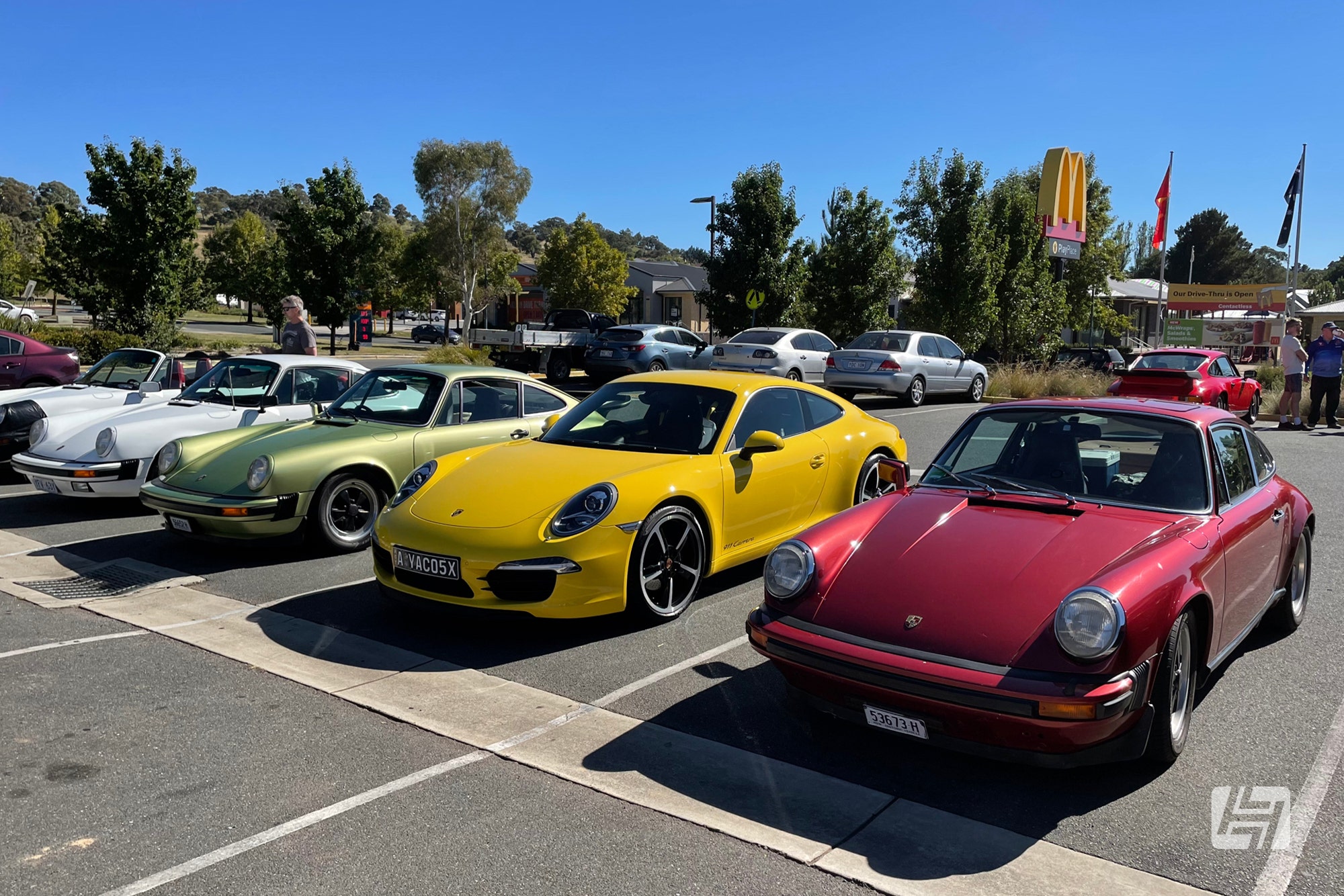 Canberra is approximately 350kms from Albury, so our little convoy took around 5 hours to leisurely drive down the Hume Highway, stopping for lunch at the Jugiong Pub, then ice creams and coffee in a little town called Holbrook. You'll notice a submarine in the park which is part of the local submarine museum and celebrates the man whom the town was renamed after during WW1: Submarine Commander Norman Holbrook VC. It's worth noting Holbrook is over 300km from the coast, even as the bird flies!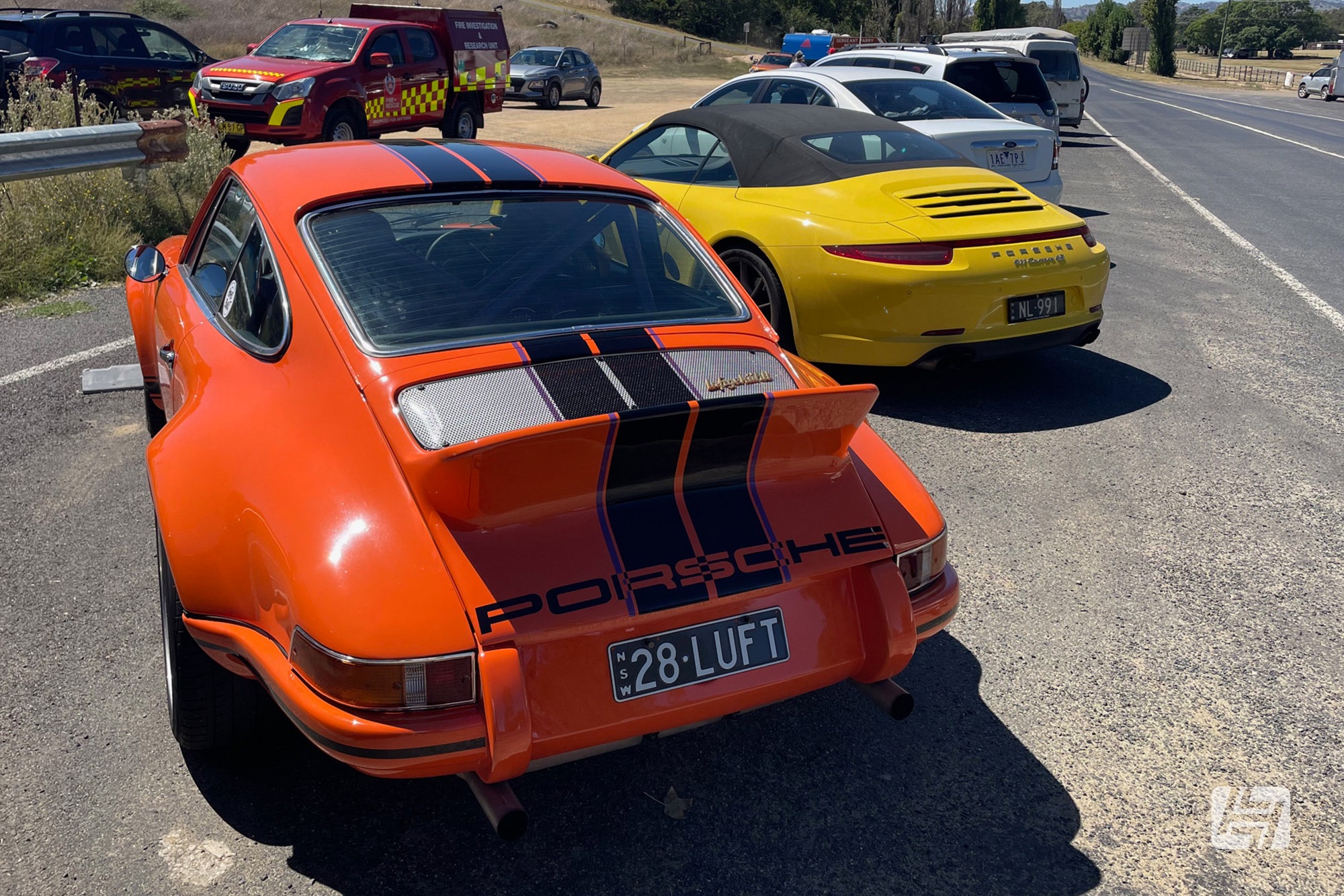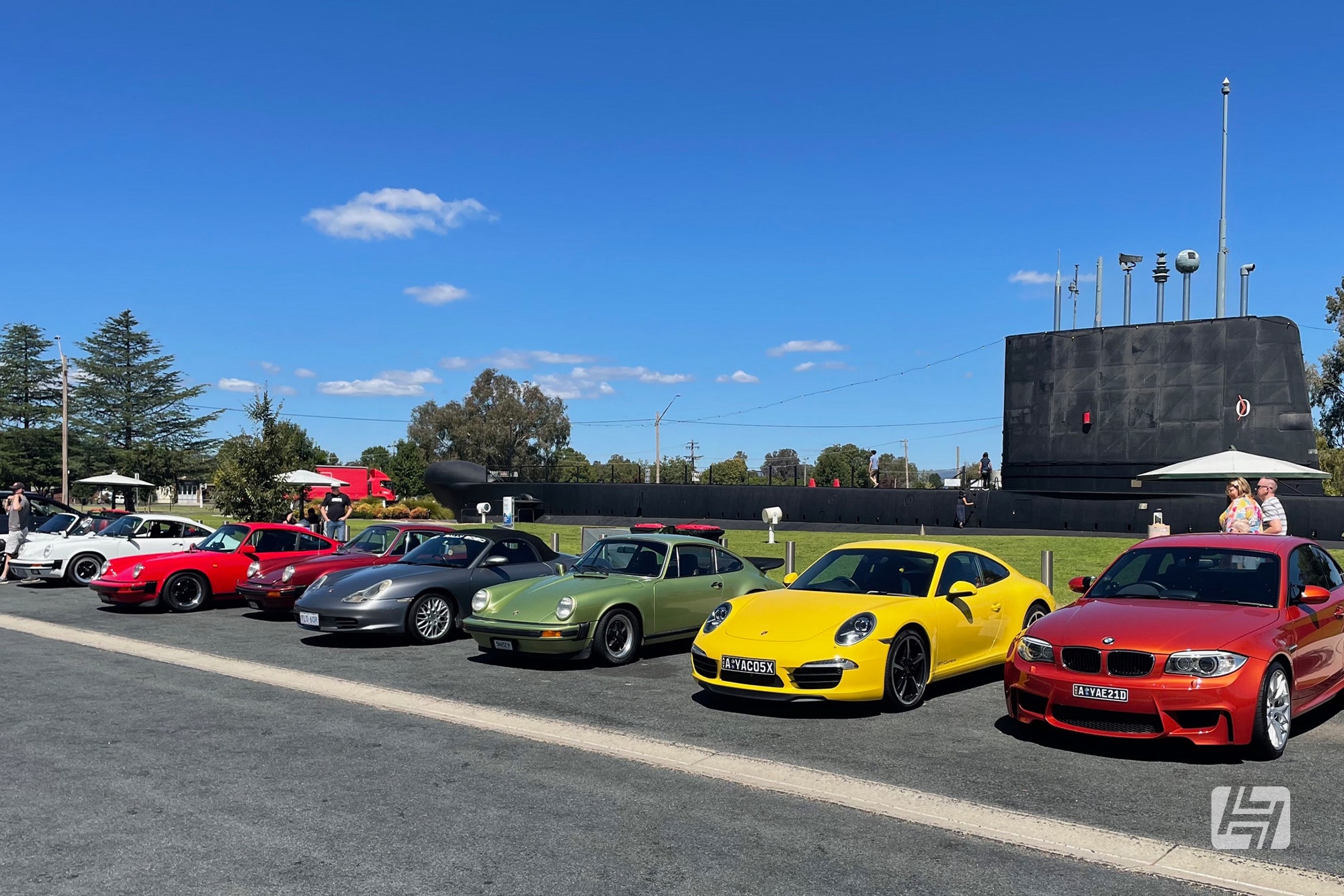 Saturday 6th March
LuftWasser officially kicked off on Saturday morning, when all the cars met at Noreuil Park in Albury for registration, coffee and an impromptu 'show and shine' (although a number of people had travelled a long way, so for some there wasn't as much shine as perhaps they would have liked). Nevertheless, more than 100 Porsche's lined up in a beautiful park on a glorious autumn day, is a fantastic sight to behold. A few hours were spent checking out the cars, meeting people, and taking lots of photos.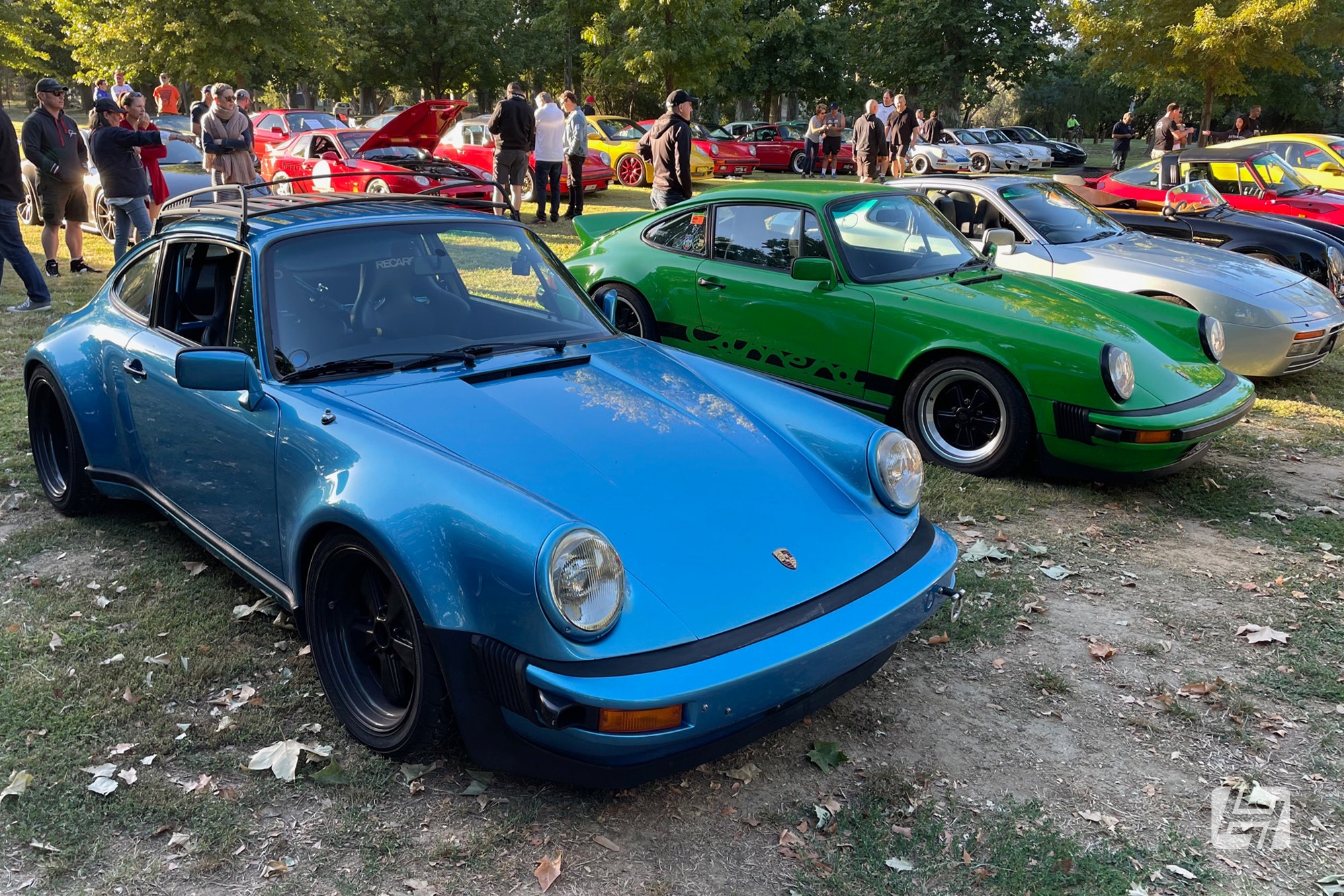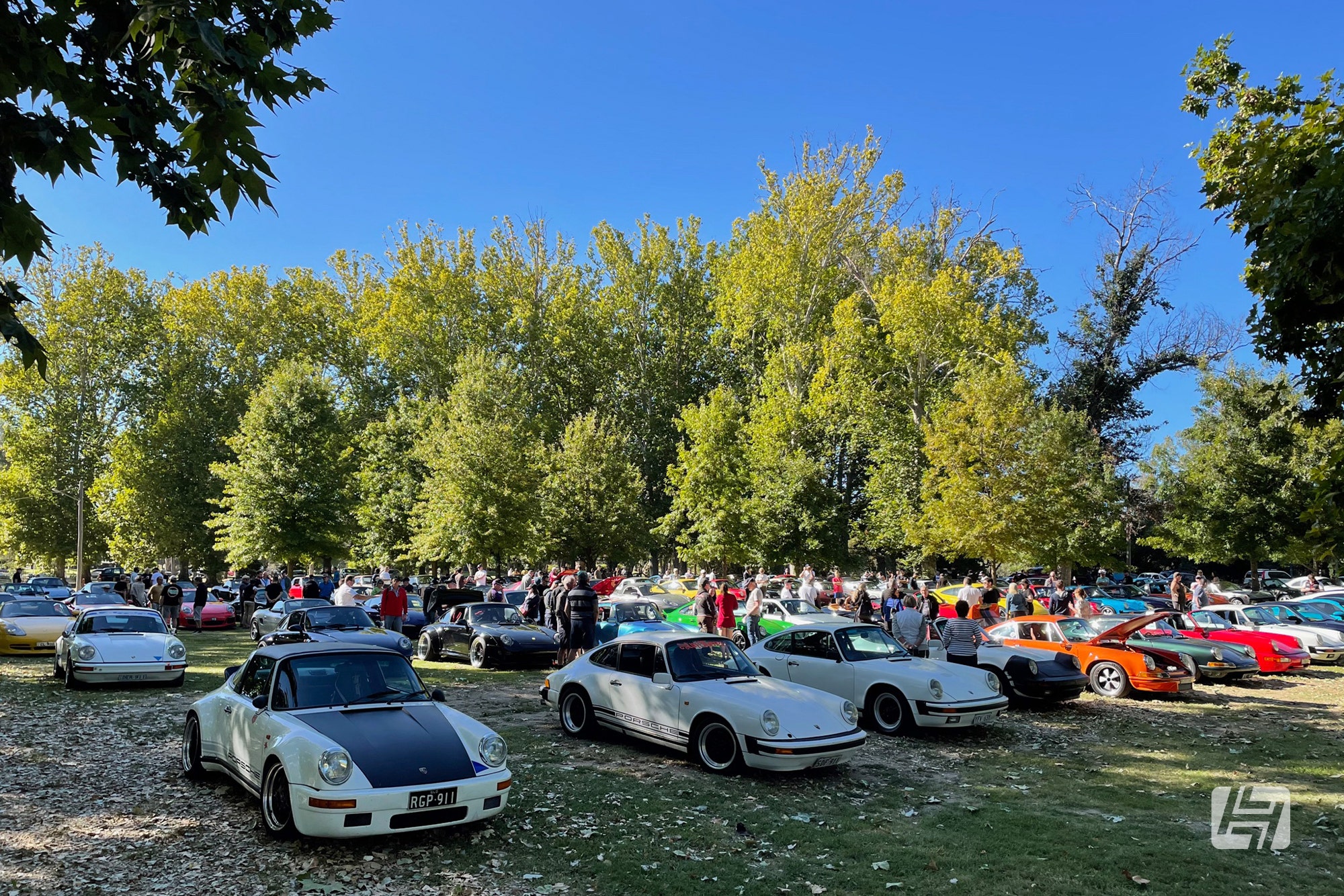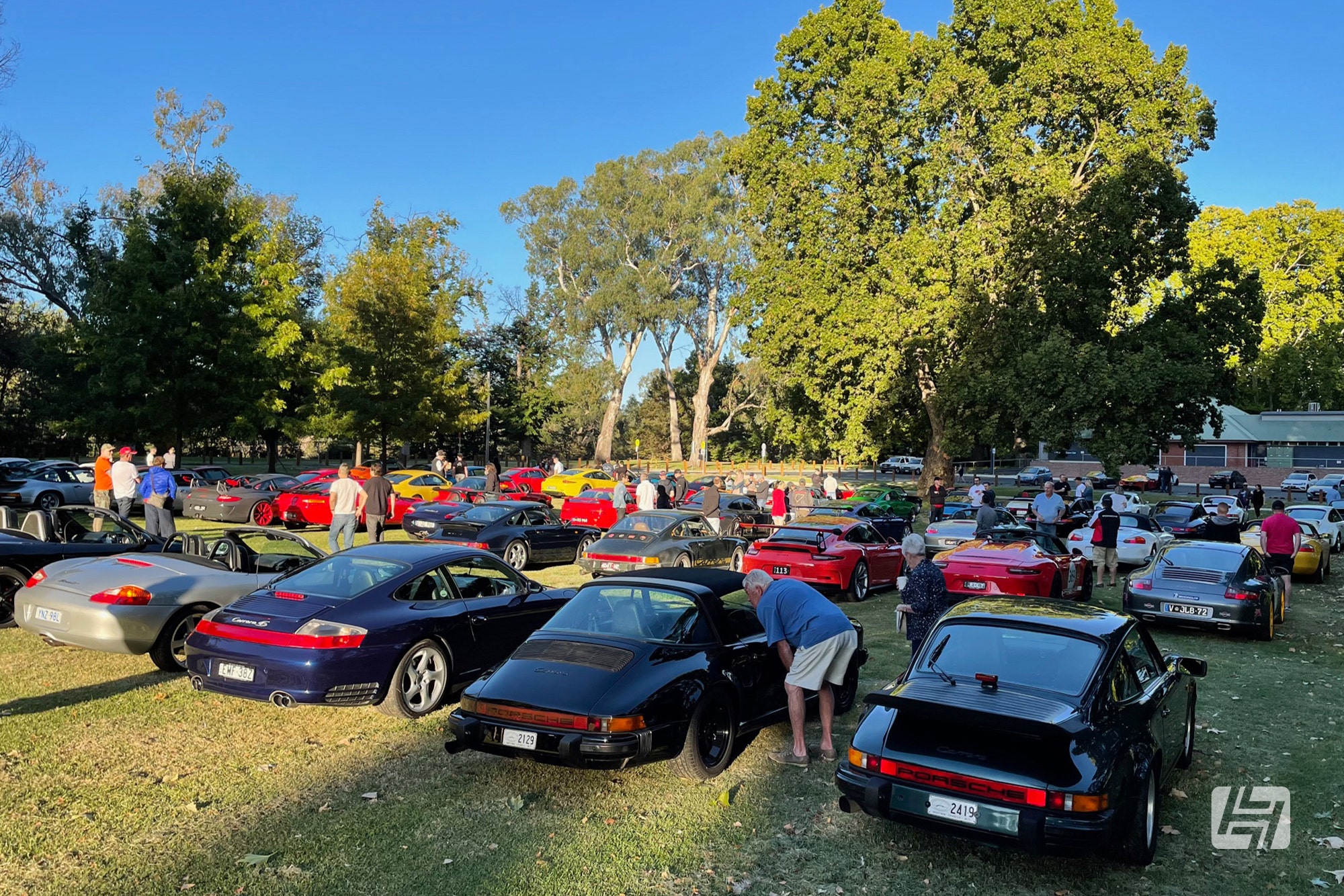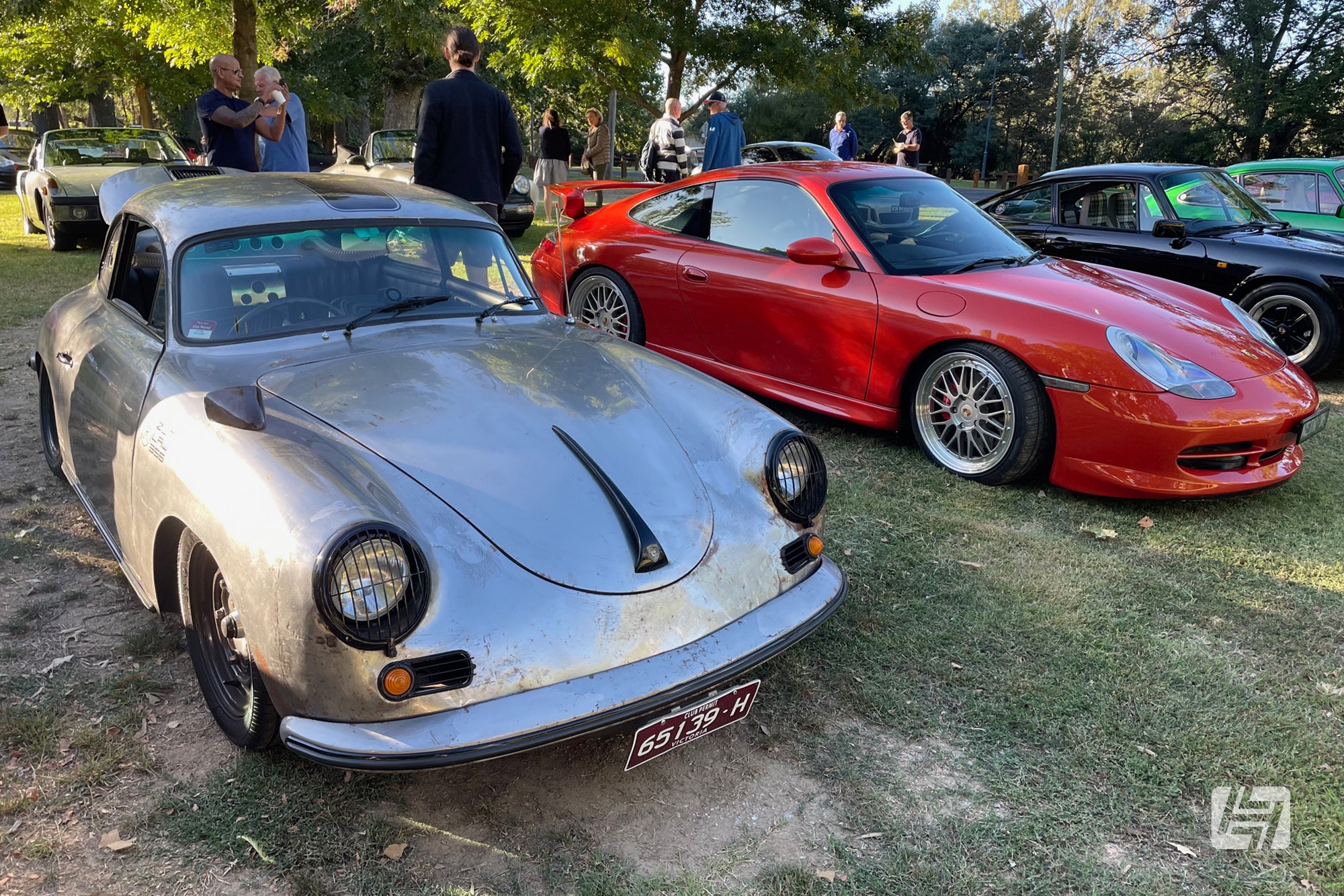 Around 10.30 we started streaming out of Noreuil Park for a drive to a tiny country town called Jingellic (population 61). Located 112km from Albury, the road to Jingellic was spectacular with a great surface and lots of curves. It twisted through the valleys following the Murray River, the scenery was lovely, with only a few other cars around except for our convoy of Porsches. The return to Albury was via a different, although no less fantastic route. Rather than leaving in a solid mass, we departed in small groups and a few who knew the area took alternate routes. This spread the cars out considerably, giving more opportunity for people to drive at a pace they wanted and stop when they wanted; something that had been a little difficult on the outbound leg. Consequently, Mick, Alex, Bill, an unknown 911, and I ended up in a small convoy for the run back. Once again, we were blessed with fabulous roads that wound predominately through National Forest. And the curves! A variety of corners ranging from signposted 35km/h through to long sweepers, kept us entertained for most of the afternoon. After a great day of driving, Saturday night was topped off with a gala dinner at the Huon Hill Conference Centre in Wodonga.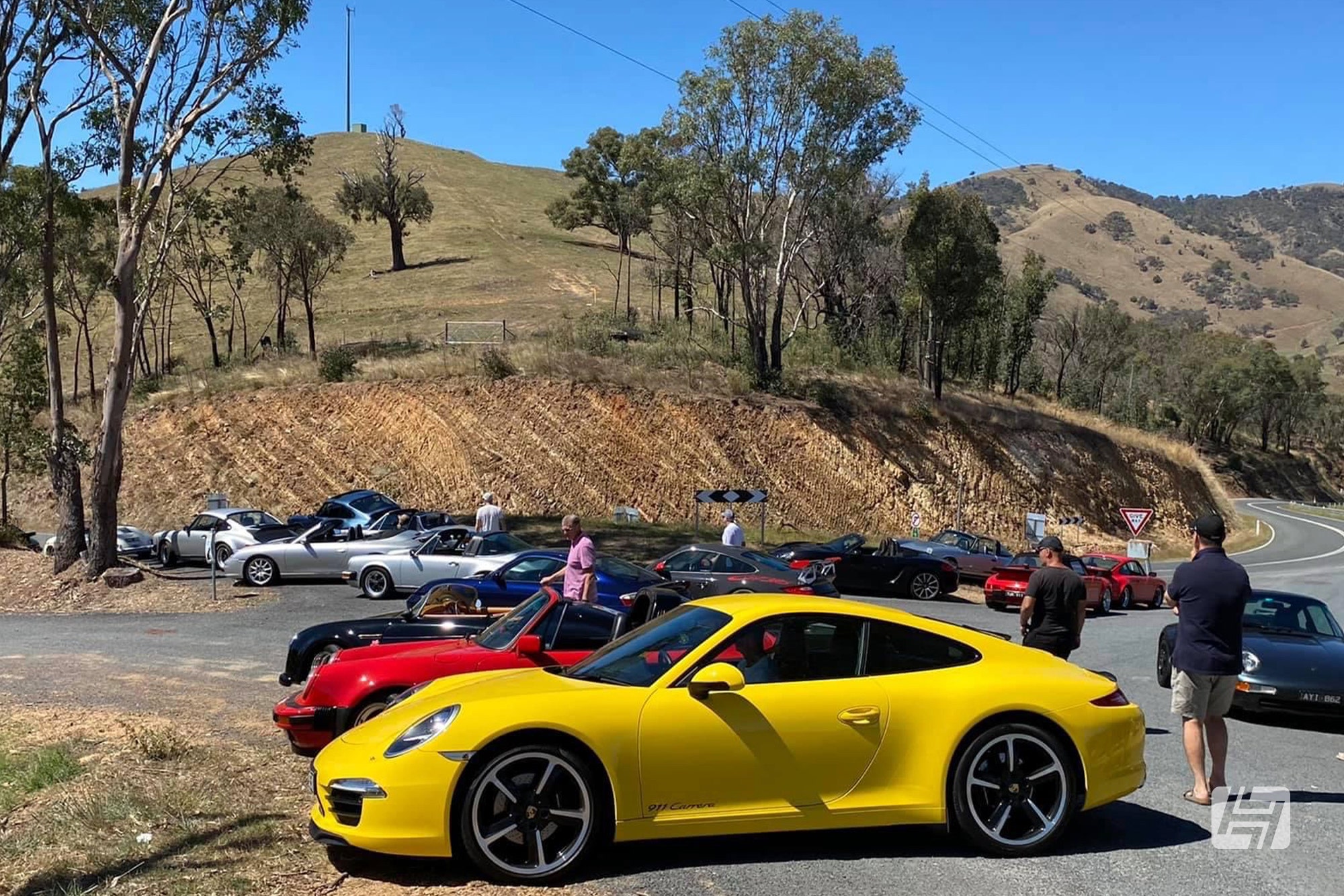 Sunday 7th March
Sunday morning started with LuftWasser participants gathering at the Barnawatha driver training complex for a track day on a short 1.6km circuit. Many people took the opportunity to get their cars out on the track, with some doing this for the first time and really enjoying the opportunity to explore the limits of their car. For those who weren't participating in the track day, the great roads around Albury were beckoning once again. Since we had had such a great previous day, Mick, Alex, Bill and I decided to retrace our steps to Jingellic Pub. Another amazing drive ensued, however, we hit one snag when we got to Jingellic and they were completely booked out at the Pub. Being it was Sunday afternoon, we didn't like our chances at some of the other small towns, so with some creative navigating, we made our way to the town of Holbrook on the Hume highway, discovering more great roads in the process!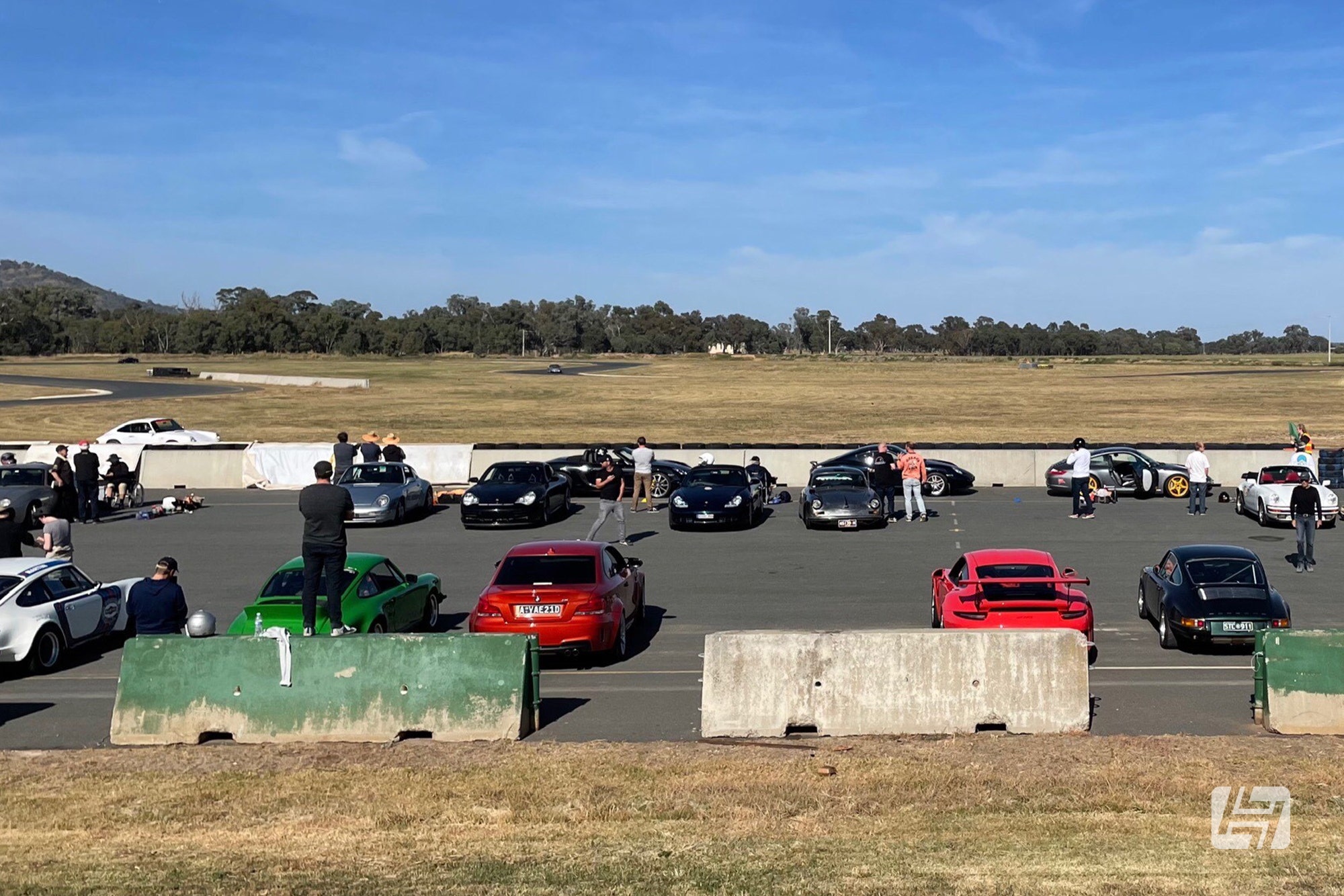 One advantage I had over my aircooled mates was the comfort of air conditioning. When we arrived in Holbrook, Alex, Mick and Bill were pretty warm and looking somewhat shattered. Nonetheless, we all had big grins after another really great drive. One business that boomed over the weekend was the local car wash in Albury, with a string of Porsches turning up at regular intervals to wash the worst of the day's bugs from the car. Sunday night we were once again hosted by the Huon Hill Conference Centre with fine food, beers, wine and few tall tales as people recounted their exploits either on or off the track.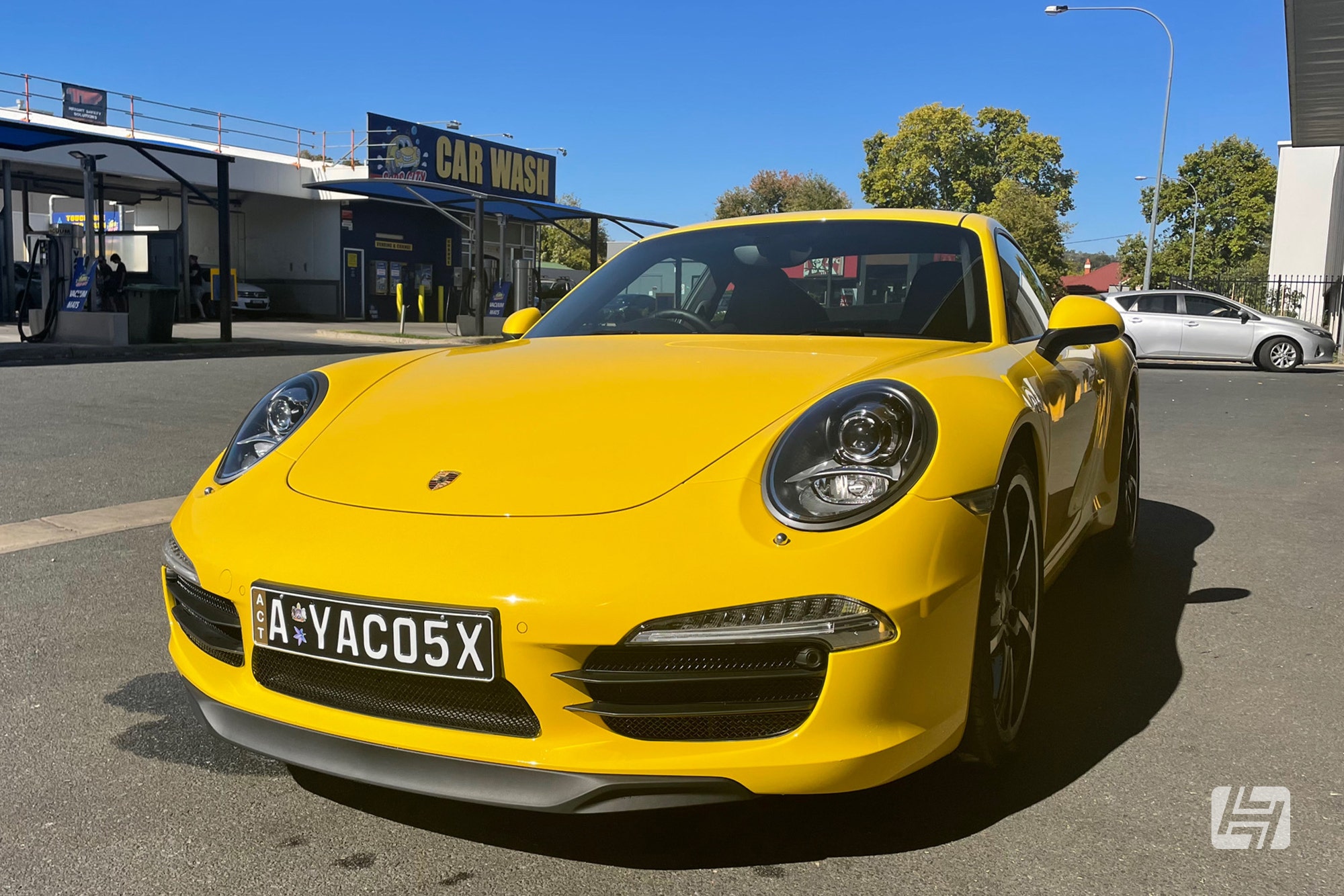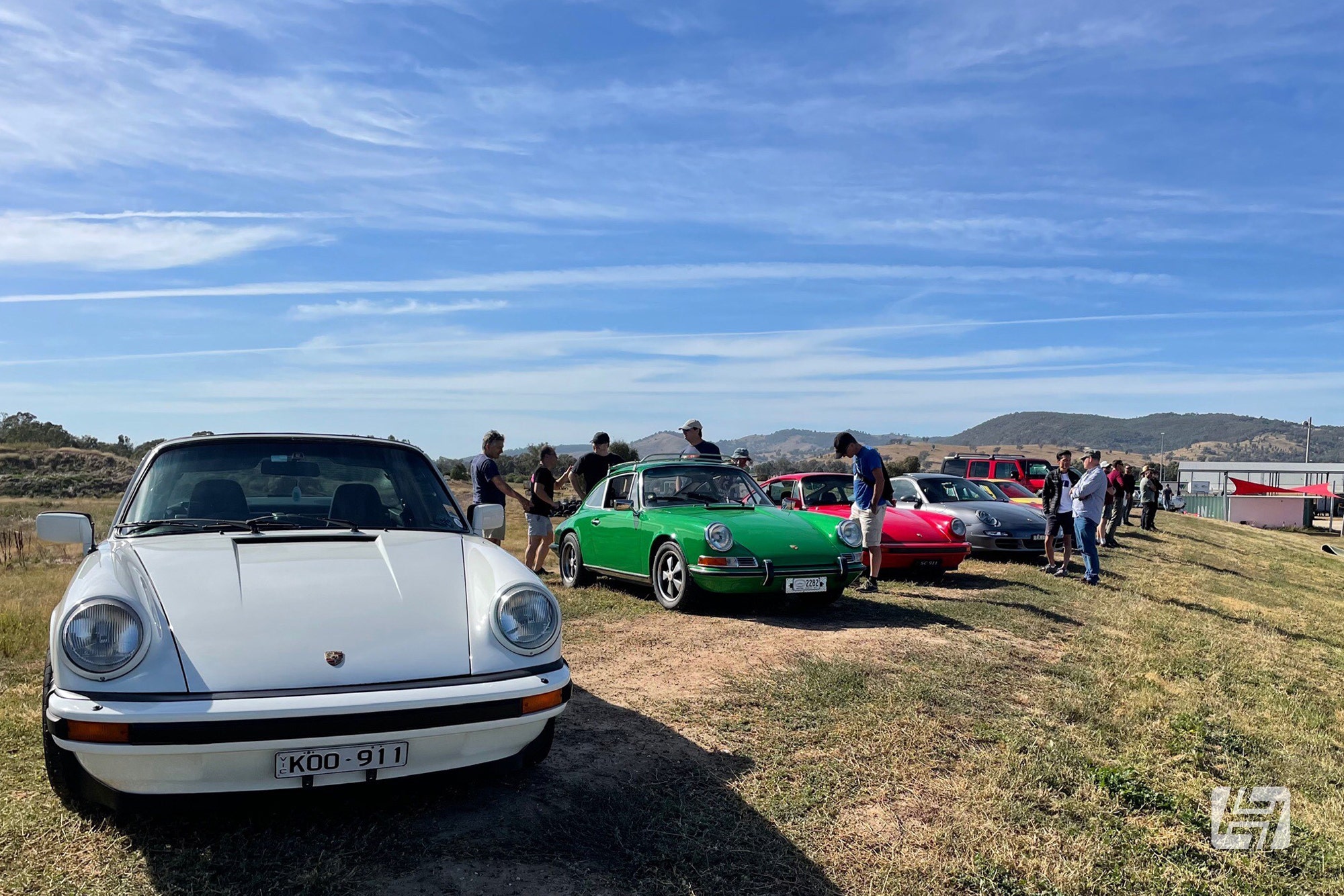 Monday 8th March
Monday was a day for people to hit the road for the trip home, although LuftWasser hadn't quite finished for some of the folks who had travelled from Victoria. As they travelled south on the Hume Highway towards Melbourne, they stopped for lunch at a local winery and put on a car show in the process. As those of us from Canberra had to head North, we gave the winery lunch a miss and jumped back on the Hume Highway for the return track home.
Closing Thoughts
As I mentioned at the start, LuftWasser 21 was all about people getting together to enjoy their Porsches, whether it was the latest model GT3RS or a slightly ratty mid 70s 911. Everyone I met was really great and as Magnus Walker likes to say "regardless of what our background is, we all follow a common religion called Porsche." A big shout out must go to Sal and Stew who were the main organisers. They did a brilliant job and were ably assisted by a team of helpers – thanks so much to all of you. A tentative date has been set for LuftWasser 2022. I can't wait!
Antony