I spend quite a bit of time on the Internet and in particular messing about on Instagram. Being interested in Porsches, driving one and following fellow enthusiasts, I became aware of Garry Hall at
Classic FX
and his work trimming
Porsche 911 interiors
. Located less than an hour from
Heritage HQ
, I gave Garry a call and arranged to go and visit.
25 miles south of London
We arrive at the first of Garry's Surrey workshops and are welcomed into the warmth of the trim shop to escape the January drizzle. With the offer of a brew politely passed, we crack on and get chatting about material and sewing! I should mention my late Father was a coach trimmer, so this is a subject close to my heart and I'd say I have a pretty decent understanding of - although my sewing is a quite frankly, rubbish.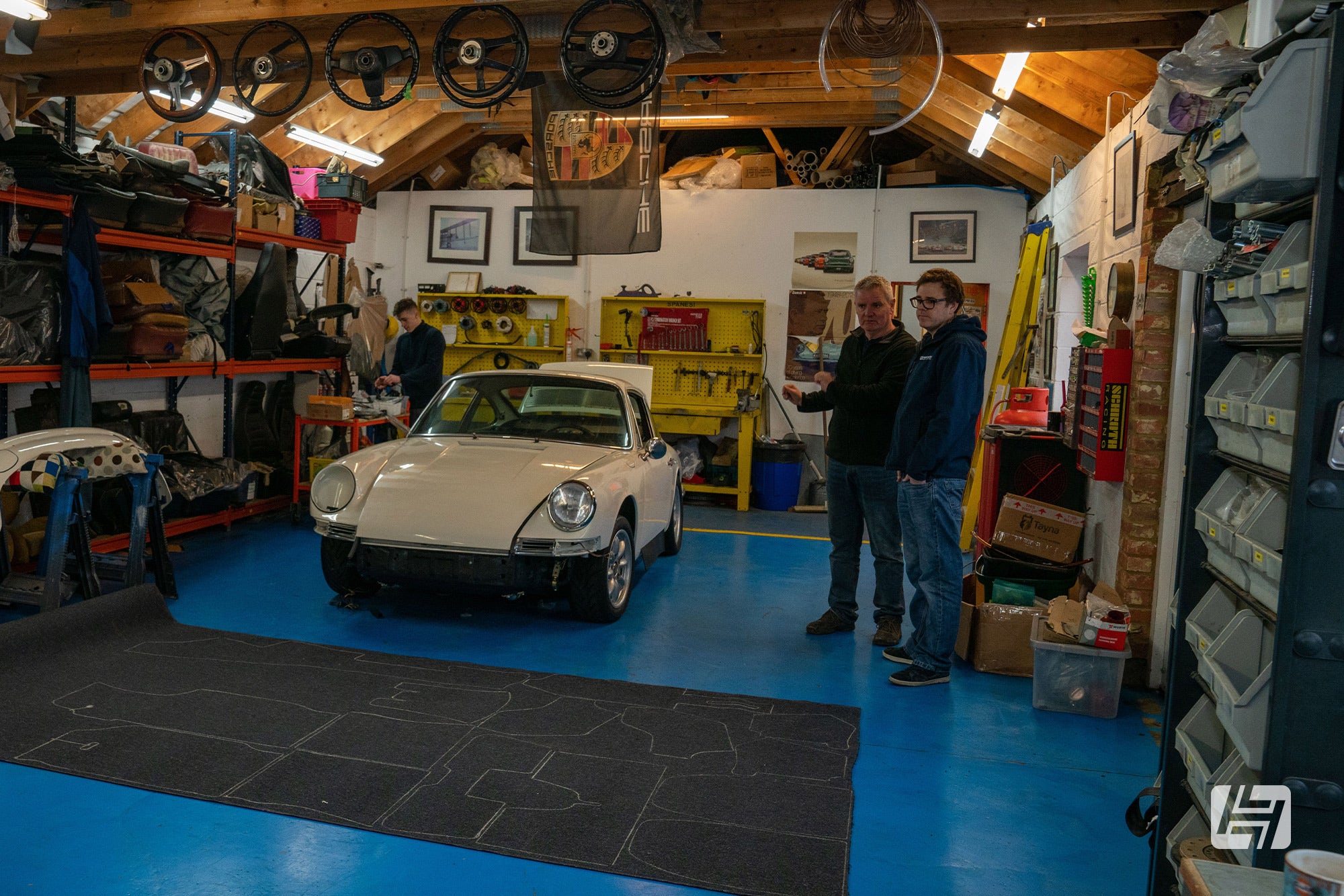 Saturday Job
It always intrigues me as to how people start their businesses or get into a certain profession and Garry happily fills in the blanks. Being interested in cars from a young age, Garry's mother lined him up with a guy in a workshop at the end of his road. "I started as a Saturday job, at Bob's trimming services in Brentwood while studying Mechanical & Electronic Engineering. I learnt to sew, and was quite good at it."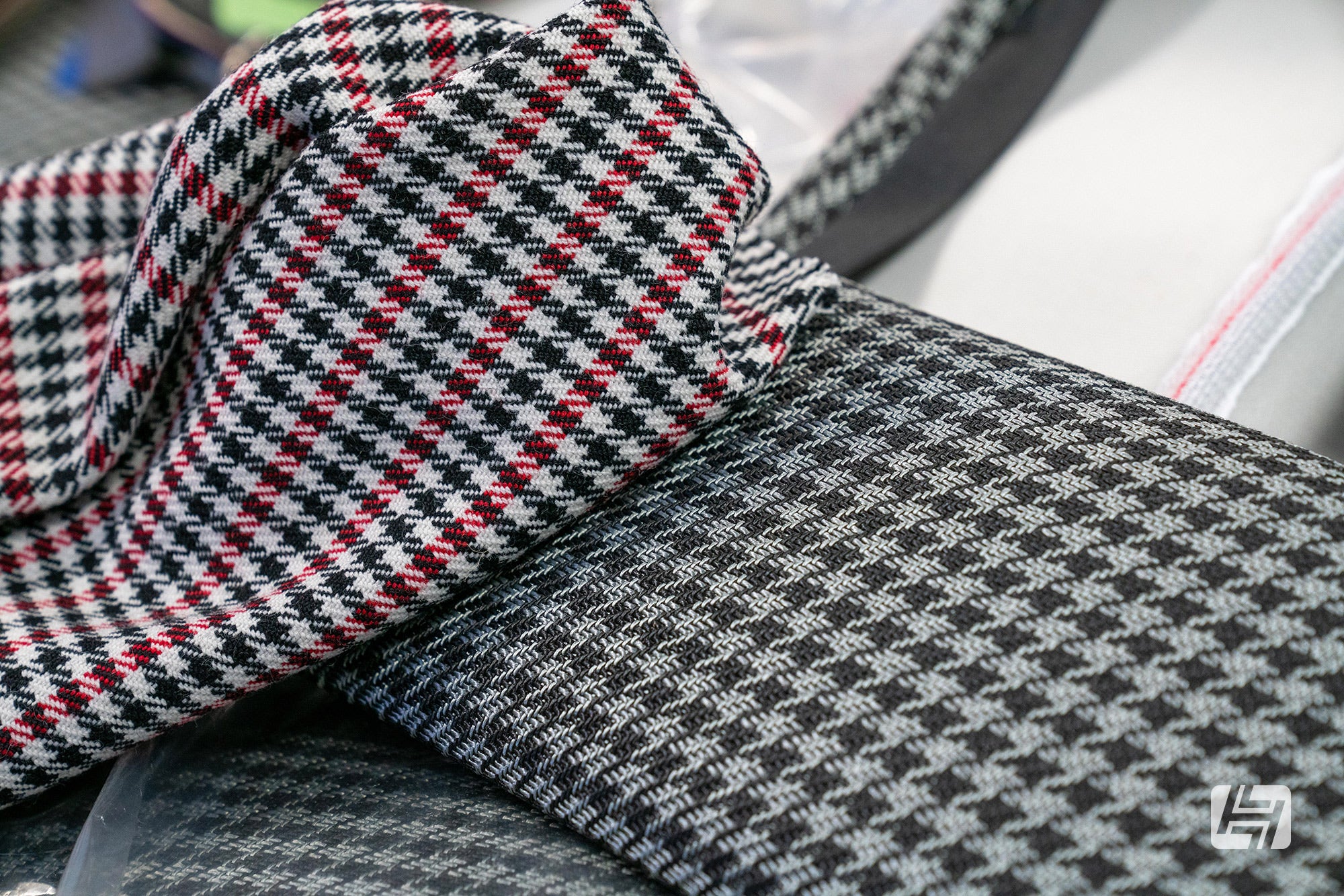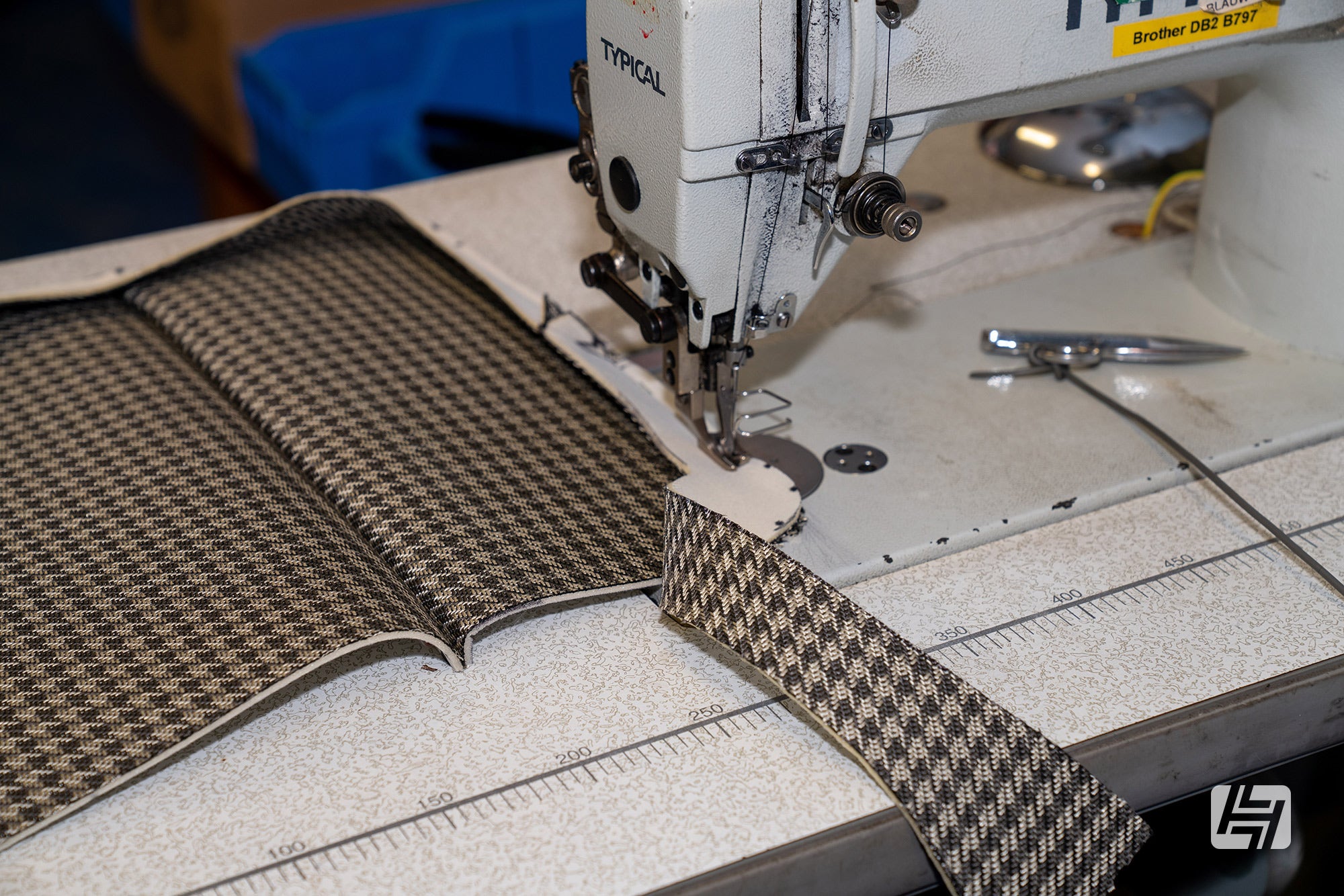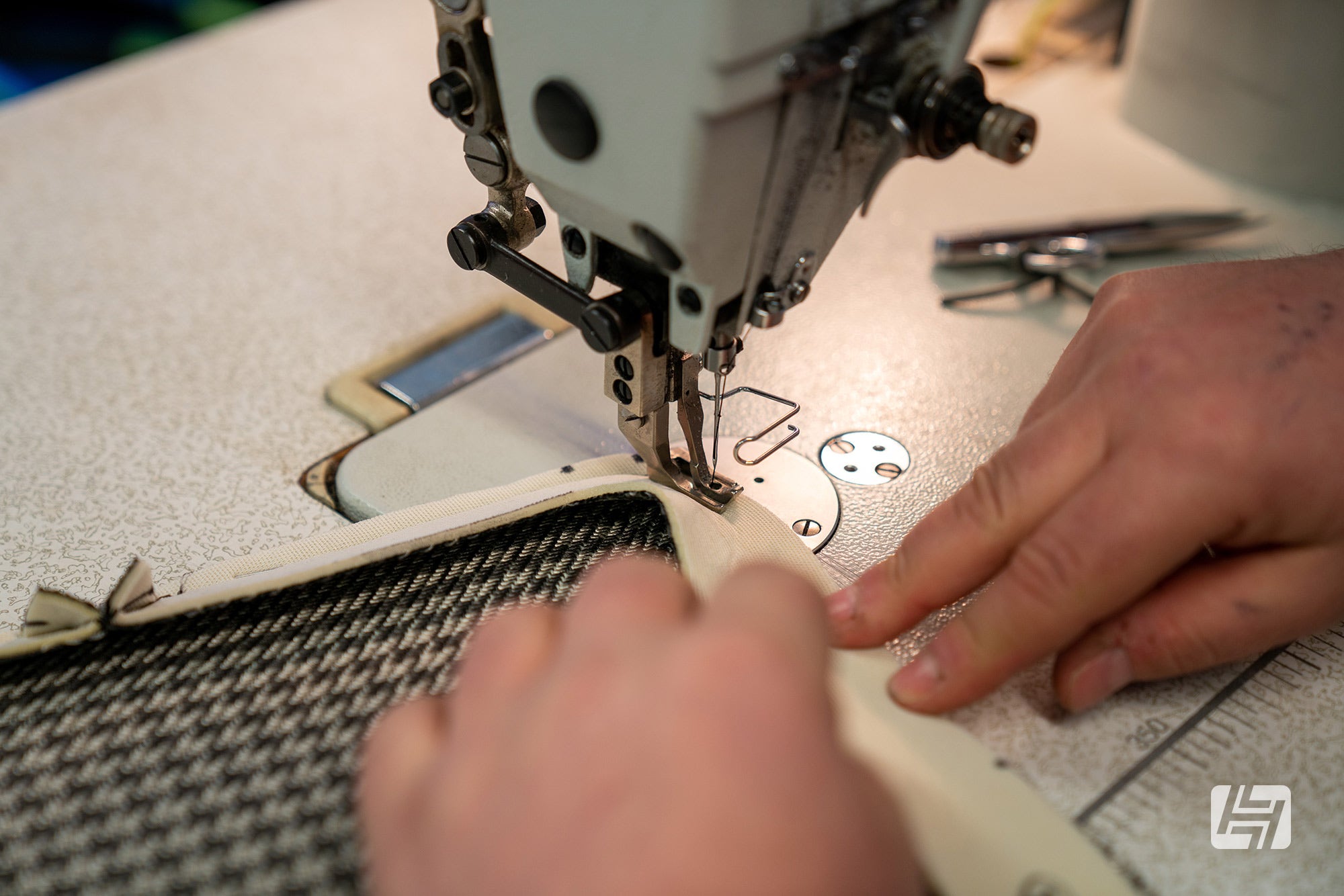 Graduating and going places...
With the completion of his degree, Garry left Bob's to follow the path that his qualification suggested. Spending 20 years in Engineering and culminating in him managing his own successful Electronics company. With business going well, Garry was in a position to afford himself a few luxuries, such as a classic car...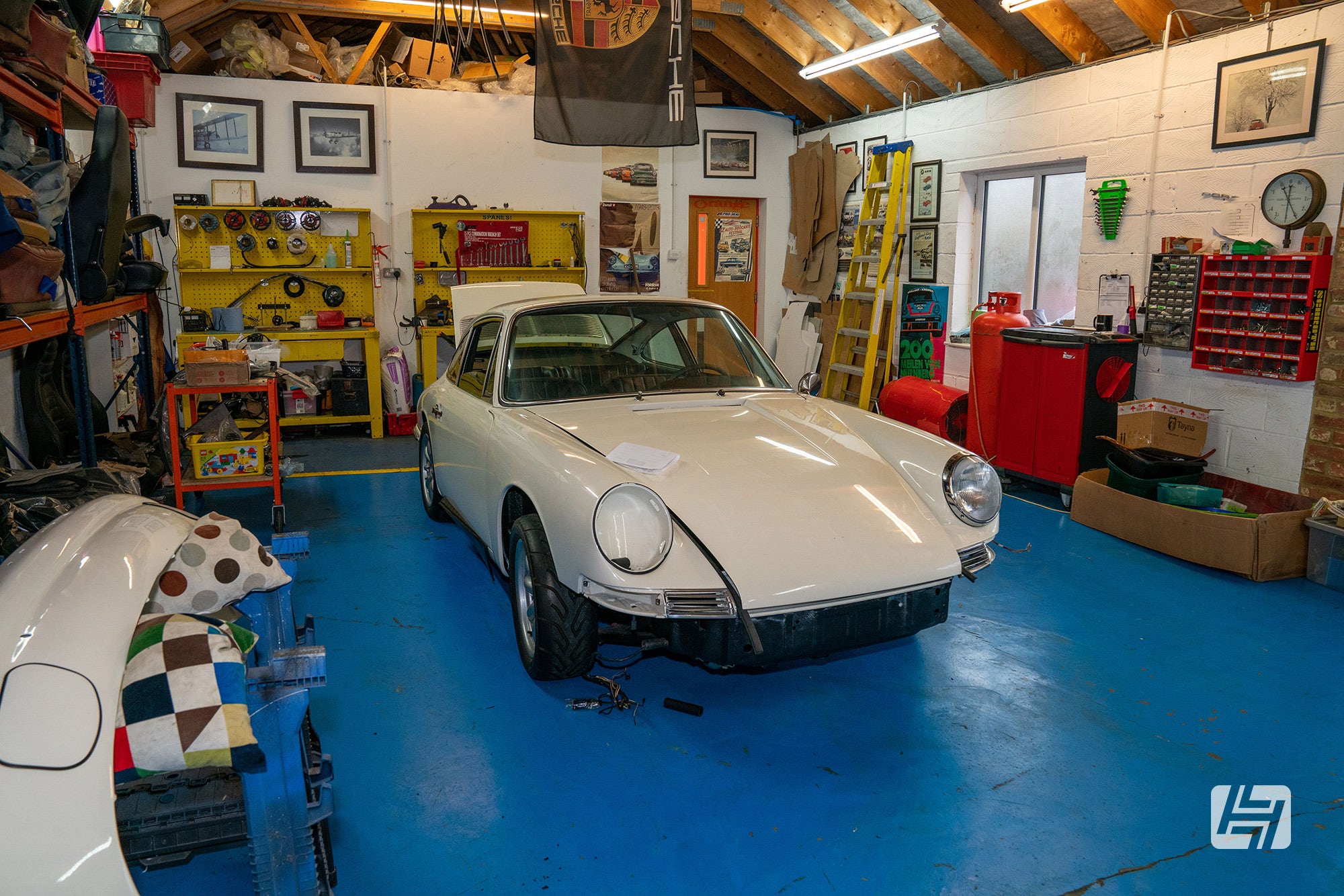 Who trimmed it?!
Garry's first Porsche was a 1959 356, which he restored and trimmed himself. Amongst others, a photo of this cream coloured car hangs on the wall in his trim shop. "Once finished, I took it to a few shows and was frequently asked who did the interior for me. Of course, I had done it myself and so the questions of whether I would trim some seats for other people started."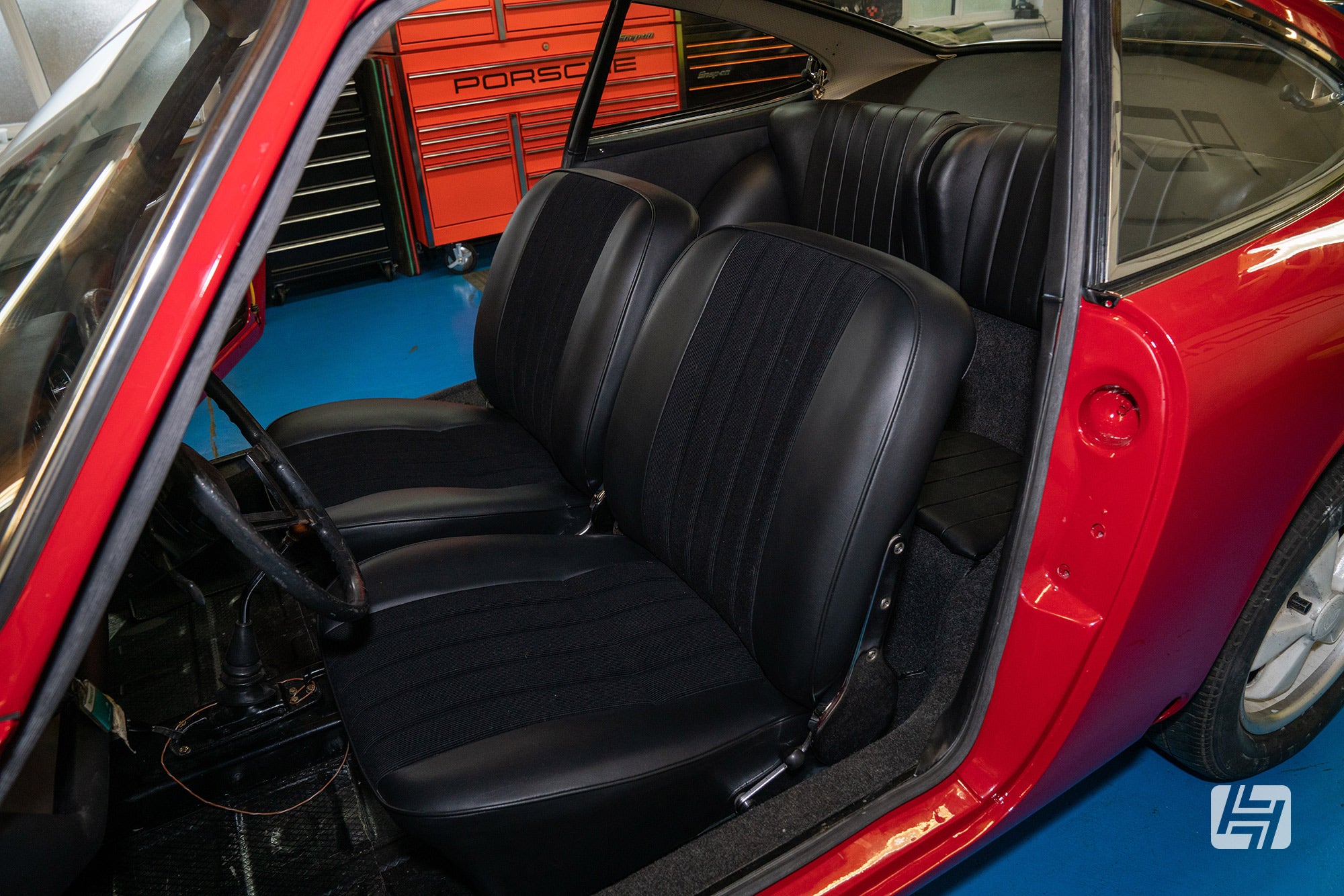 Full-Time Trimmer
Enjoying this part-time return to his trimming roots, Garry started to become known for his attention to authenticity when it came to classic Porsche upholstery. He sold his electronics company in 2005, allowing him to concentrate efforts on Classic FX as a full-time business. With a dedicated trim shop for all things interior and an offsite workshop manned by James, for putting vehicles back together, tackling 'dirty stuff' and general vehicle storage, Classic FX has the resources to tackle full rebuilds if required.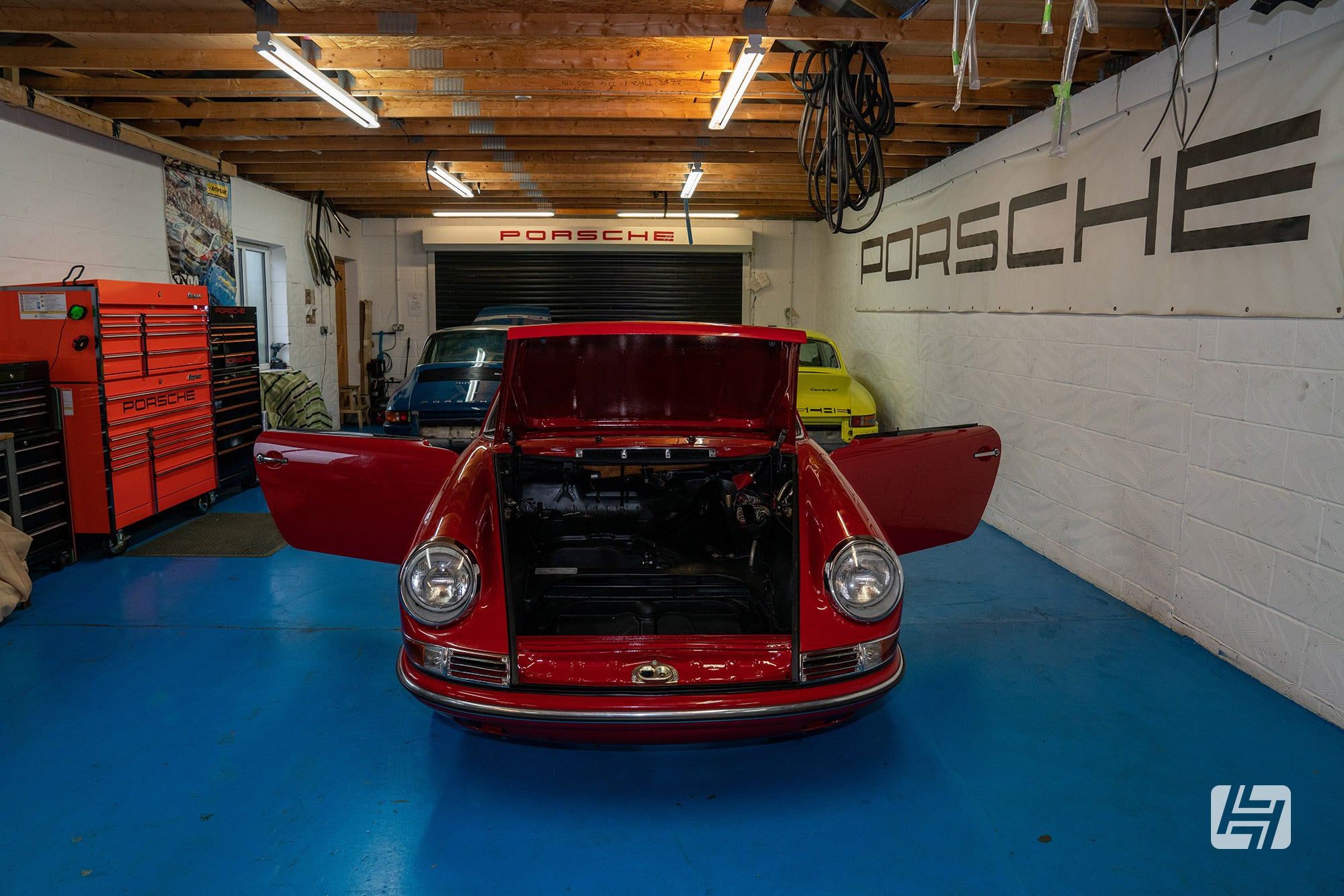 More than just the inside story
With a clear passion for Porsche and a background in engineering Garry and his team do a little more than your average trim shop. "We describe it as working on everything inside the glass," he tells me "but in some cases, I project manage builds for a customer and we work very closely with a number of specialists to ensure a very authentic, high-quality restoration."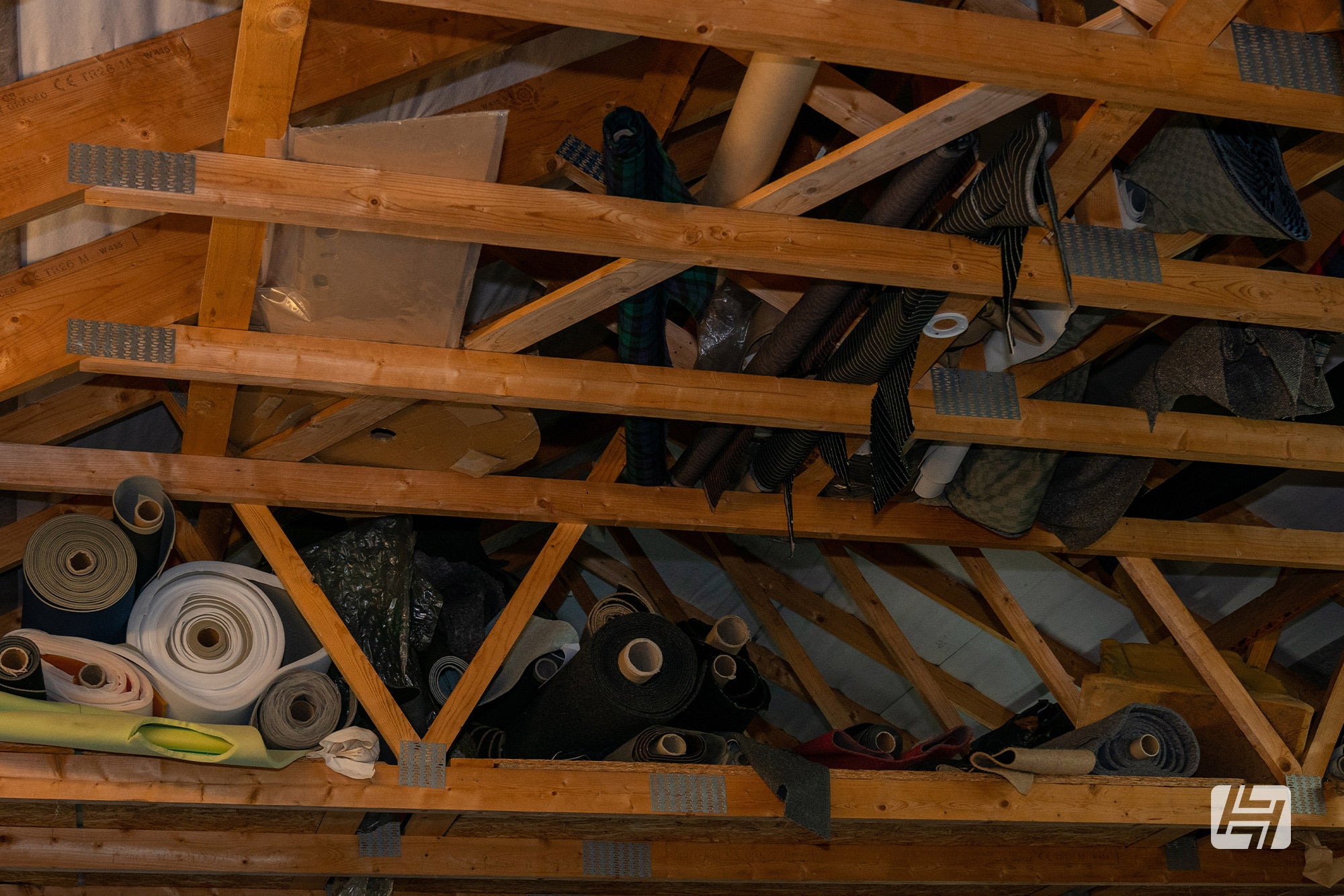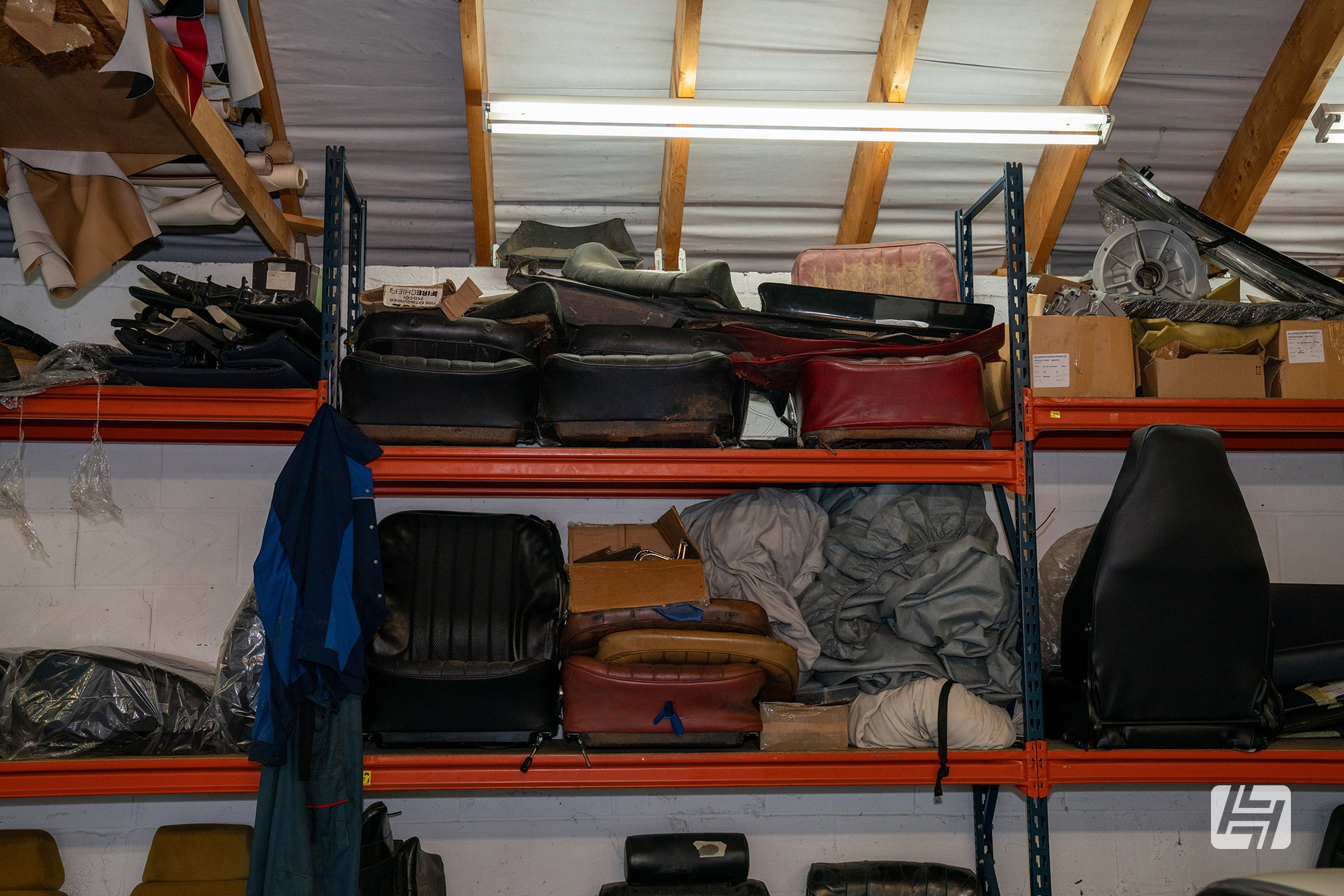 Trusted assistant
There is only one sewing machine and it is solely Garry who uses it, as he explains "my customers have spoken to me about wanting their interior a specific way, and they have paid for me to create it, and that is what I do for them." Having said that, there are two other guys employed at Classic FX who ensure the smooth running of the operation. "James is my number 2" Garry proudly states,  patting him on the shoulder "he has been with me 5 years and is a great engineer. He carries out the strip down and rebuilds on the cars, he's great at cutting carpets too!"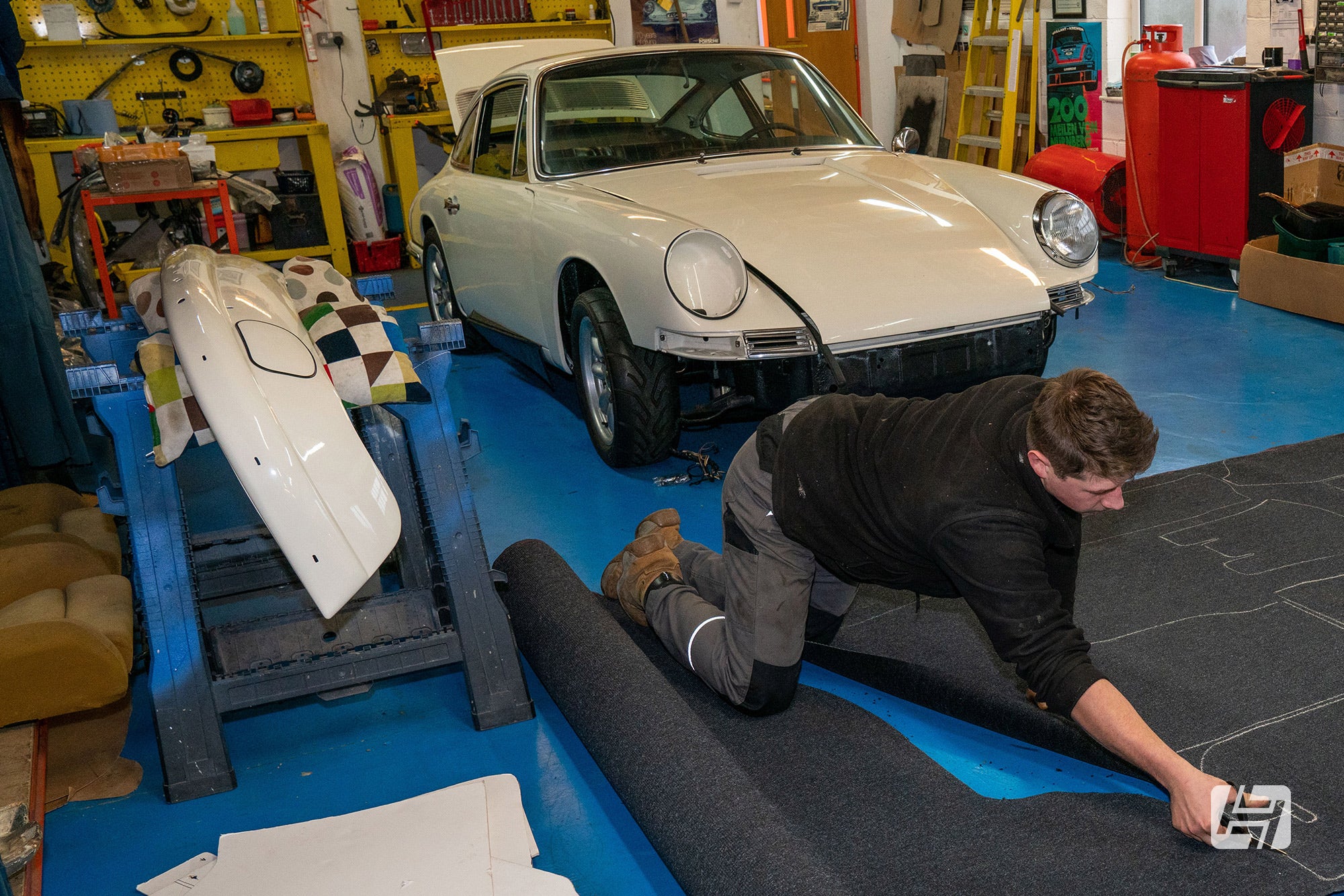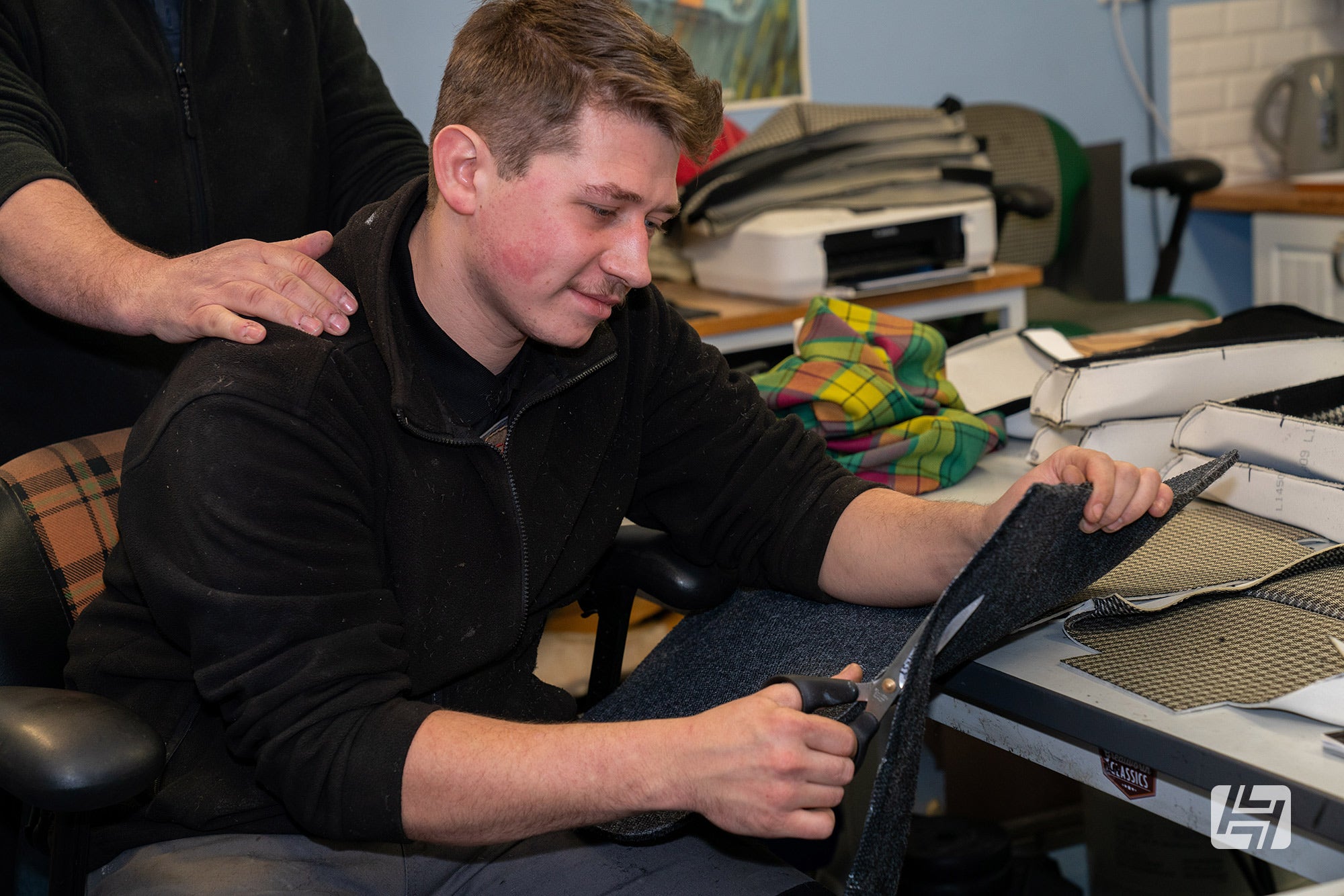 Selling seat covers worldwide
The workbench at the trimming workshop is covered in seat covers, in varying versions of the current Porsche special order colour schemes. "If you purchase a brand new 911 you can pay an extra £5k to have a lightweight sport bucket or reclining bucket seats fitted." Garry explains "For a further £2000, you can spec the centres in this 911R Houndstooth material. I have sourced the original Black Slate and Agate Grey material direct from the factory that supplies Porsche and I sell these inserts as a DIY kit for less than half of that cost. To date we've shipped 200 sets worldwide, we can hardly keep up!"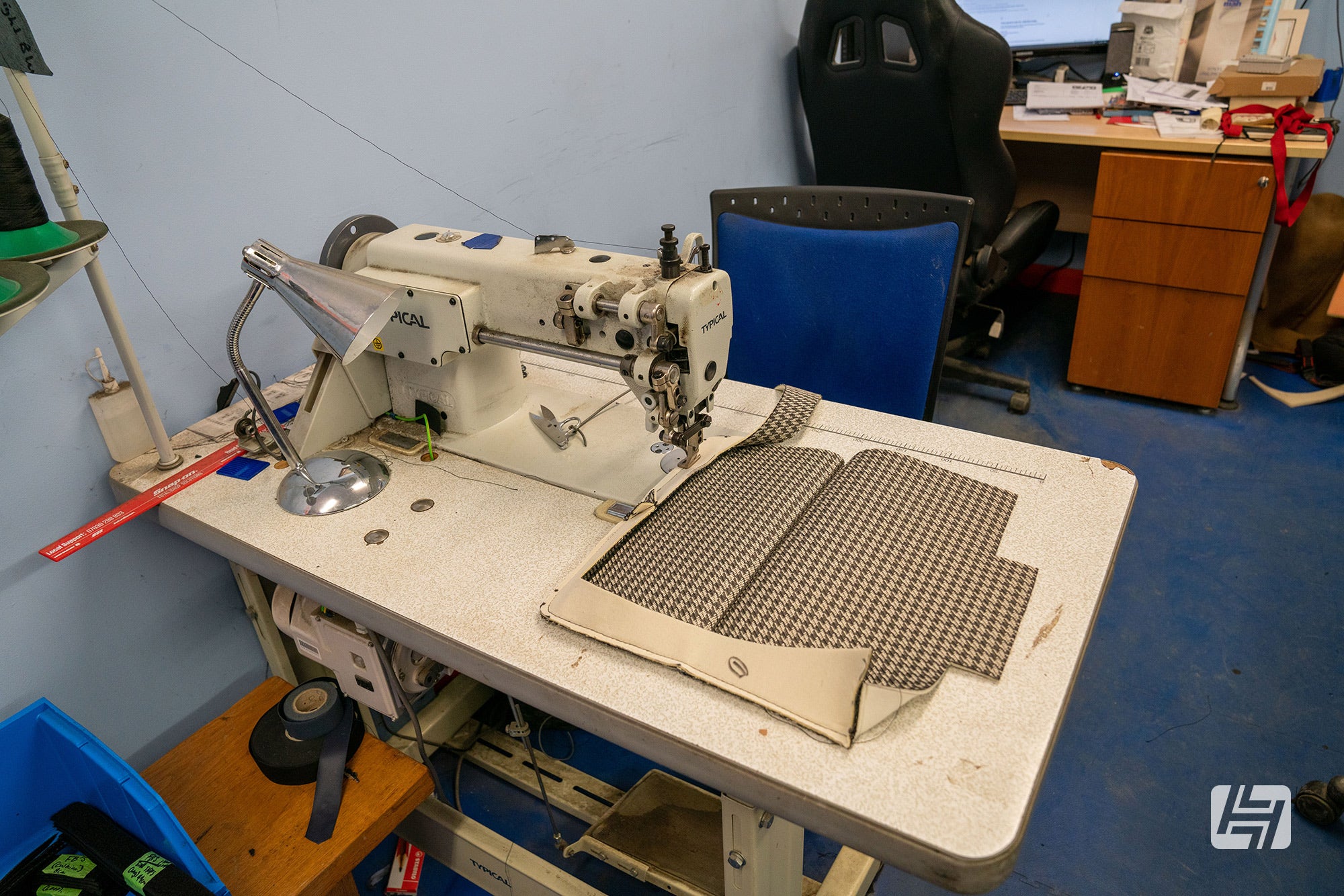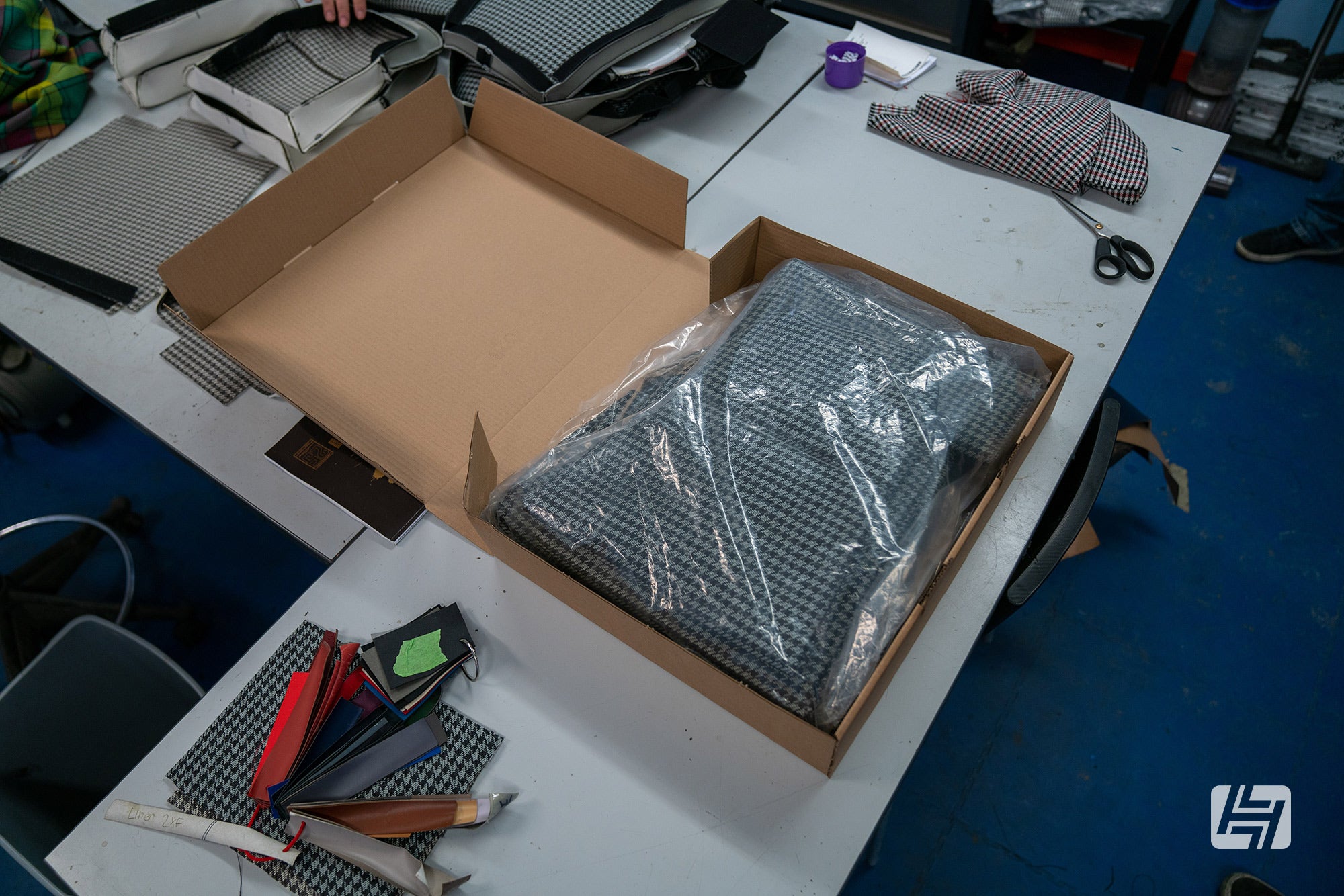 Recreation of the original
Garry specialises in recreating the interiors of sixties cars, with a particular fondness for SWB 911s. "I make carpet sets that deliberately have 'pulled in' edging, as that is how Porsche originally made them. I'll trim seats as they were specified in Stuttgart, I'm happy to add our Pepita Houndstooth centres, but I'm not into adding holes
à la
Singer. If a customer wants that, then I'll suggest someone else tackle it, that's not my area of expertise."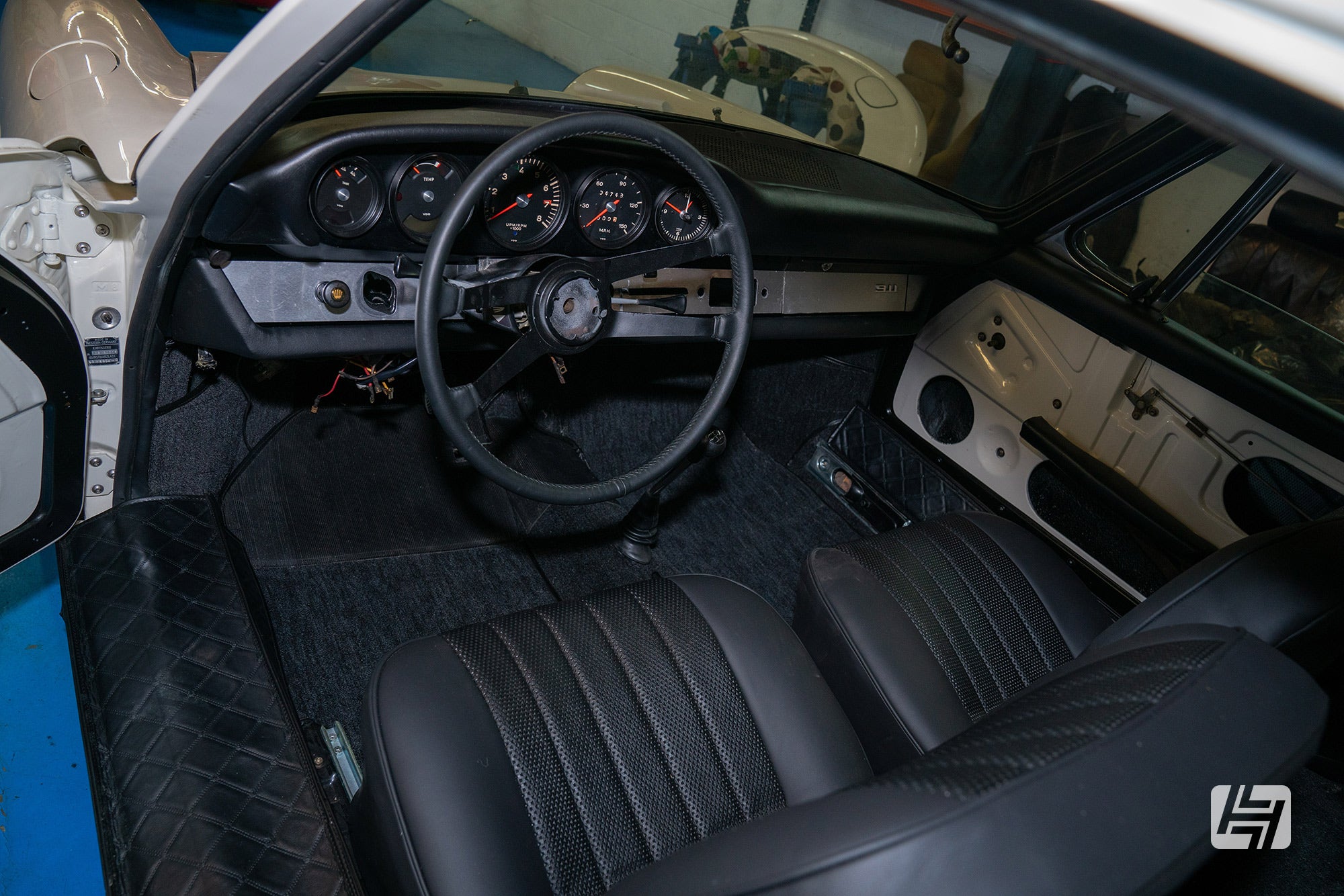 Pre Purchase Inspections
With RS models now changing hands for half a million pounds, Garry is the go-to guy for a number of collectors to make sure the car in the advert, is exactly as it should be. "I went to view a '72 RS a few months ago. It was a real one, a lovely car, but it had seats from a '73 model in it. These things may sound trivial, but can make all the difference when someone is looking for an investment - it could cost tens of thousands to make it right."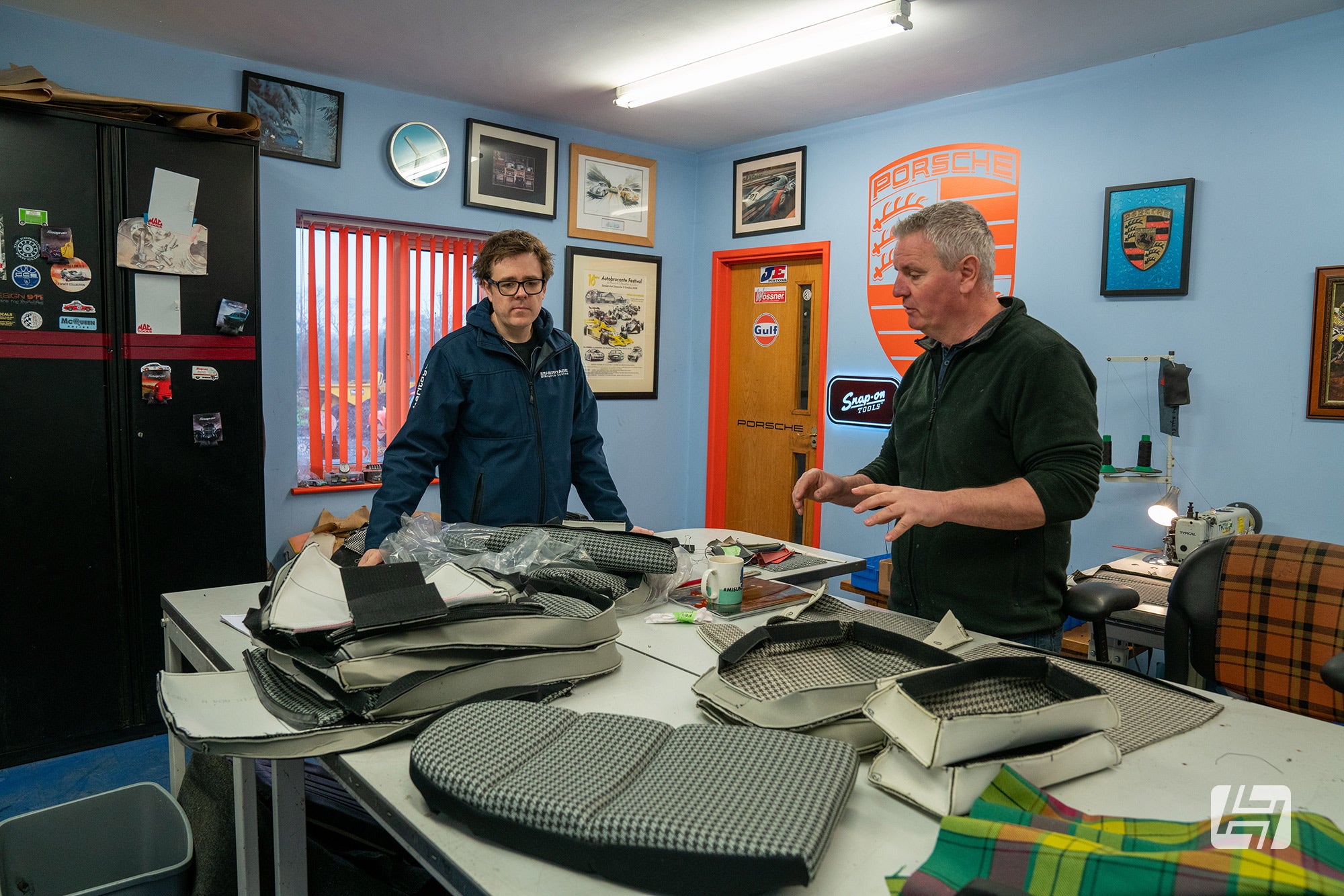 A big thanks...
Our thanks to Garry and James for taking the time to chat to us about
Classic FX
and their work with Porsche interiors. We look forward to catching up with you again at some shows over the summer. Andy
Heritage Parts Centre delivers quality parts for VW and Porsche enthusiasts worldwide. Check out our car parts website here www.heritagepartscentre.com and follow our fun with #driveheritage on social media.