Situated in a complex of workshops on the outskirts of Farnborough in Surrey is Volkswagen specialist
Beetlelink
. I took a trip along with Lidia from our
Trade Team
, to check it out and catch up with the man who makes things happen, Grant.
Under many roofs
Beetlelink was quite different from my preconceived vision of the 'one big garage' that most establishments operate, but that's not to say it was a bad thing, far from it. We were greeted by long-standing Technician John as we arrive and he shows us towards one of many small buildings, this one in particular housing the office and shop counter. I used to speak to Grant on a weekly basis back when I worked in our Sales Team but had never met him until this moment. He was most welcoming and offered us a drink, before suggesting we go and take a wander around.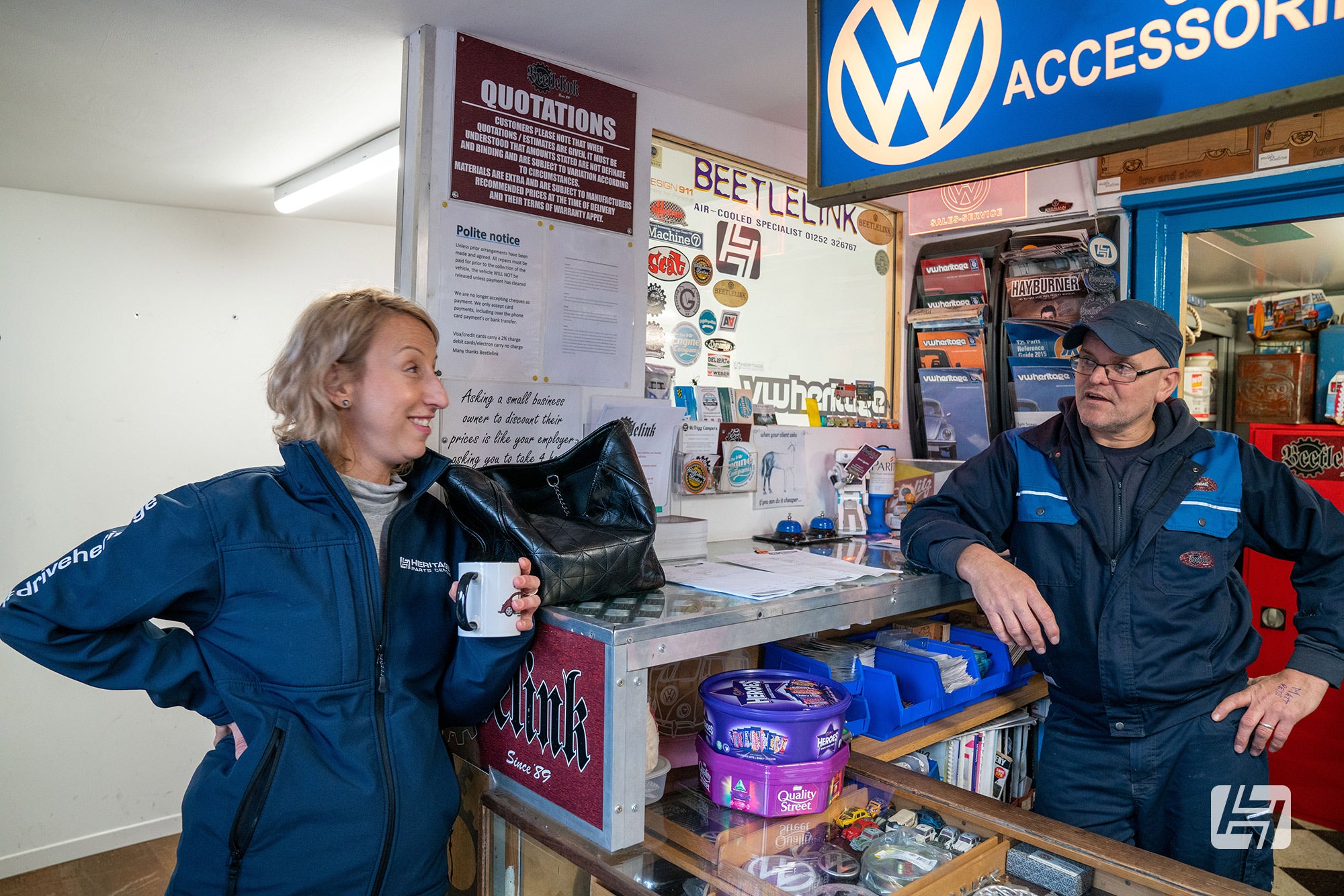 The Showroom
With the paint still drying on the walls, the new showroom is next to the office and Grant is keen to show it off.  Mechanic Matt was given some time off from the spanners to build it and in keeping with all the buildings on site, it echoes the character and fun of the business perfectly - from the mural on the wall to the mannequin on a vintage moped, not to mention glass cabinets full of toy cars!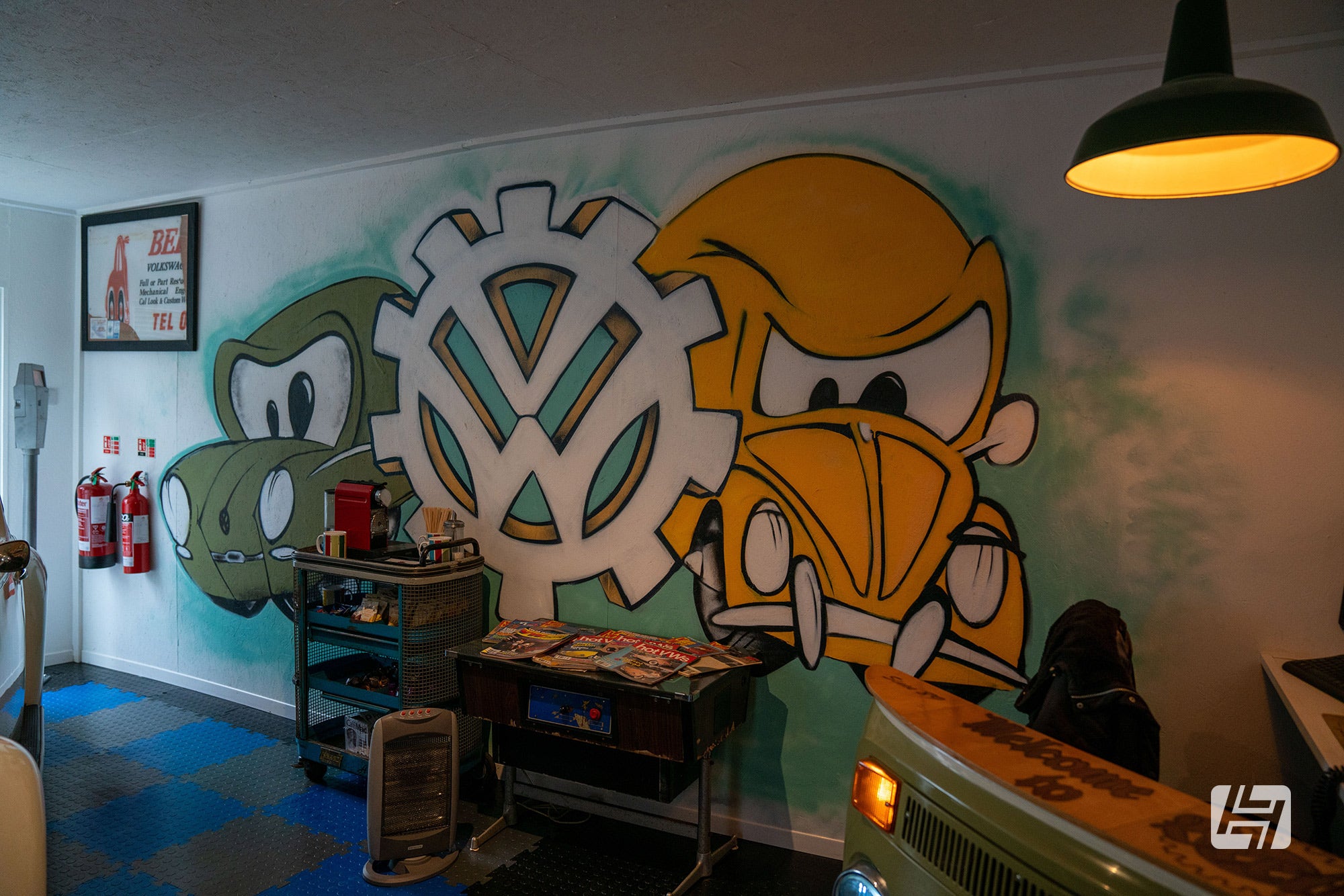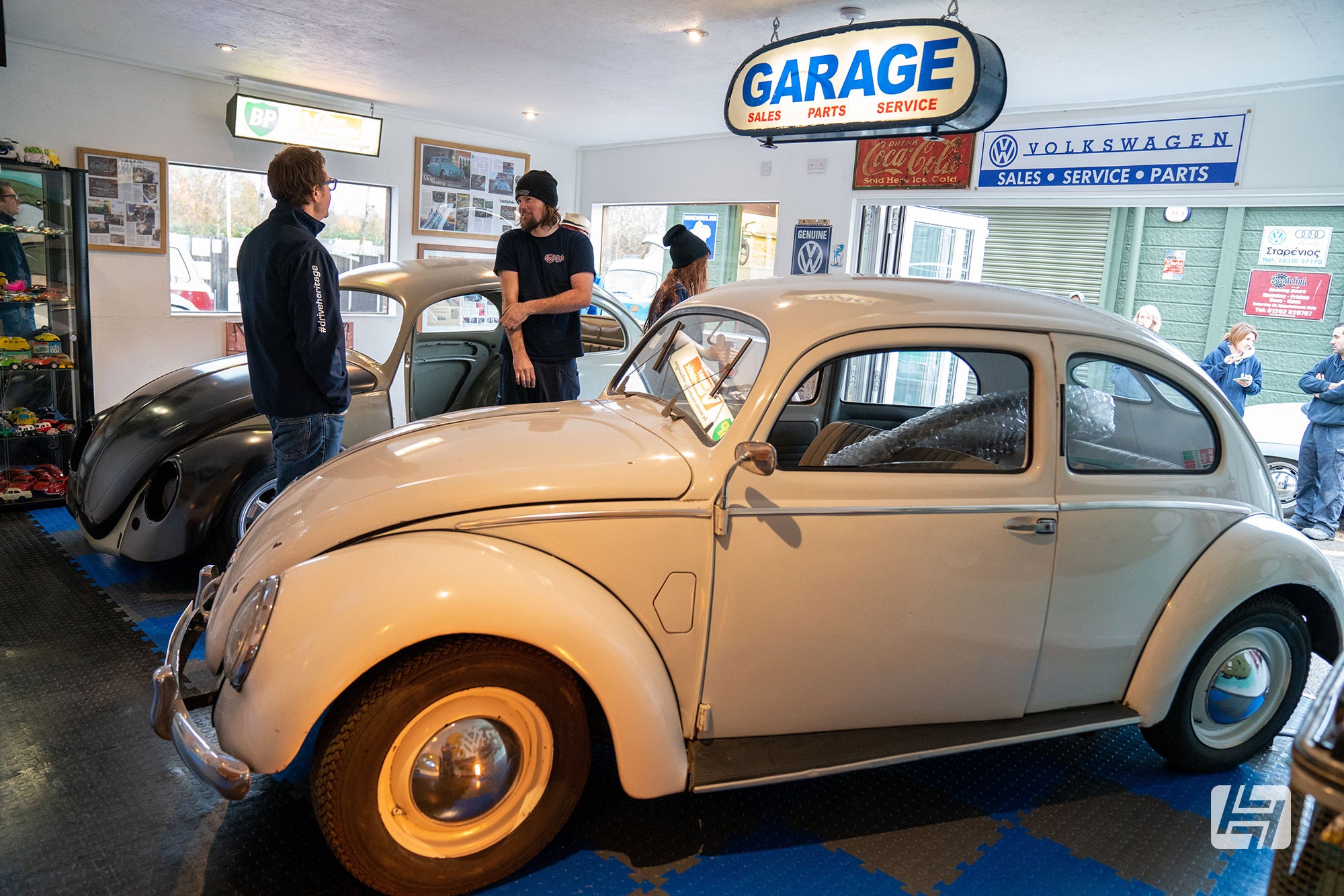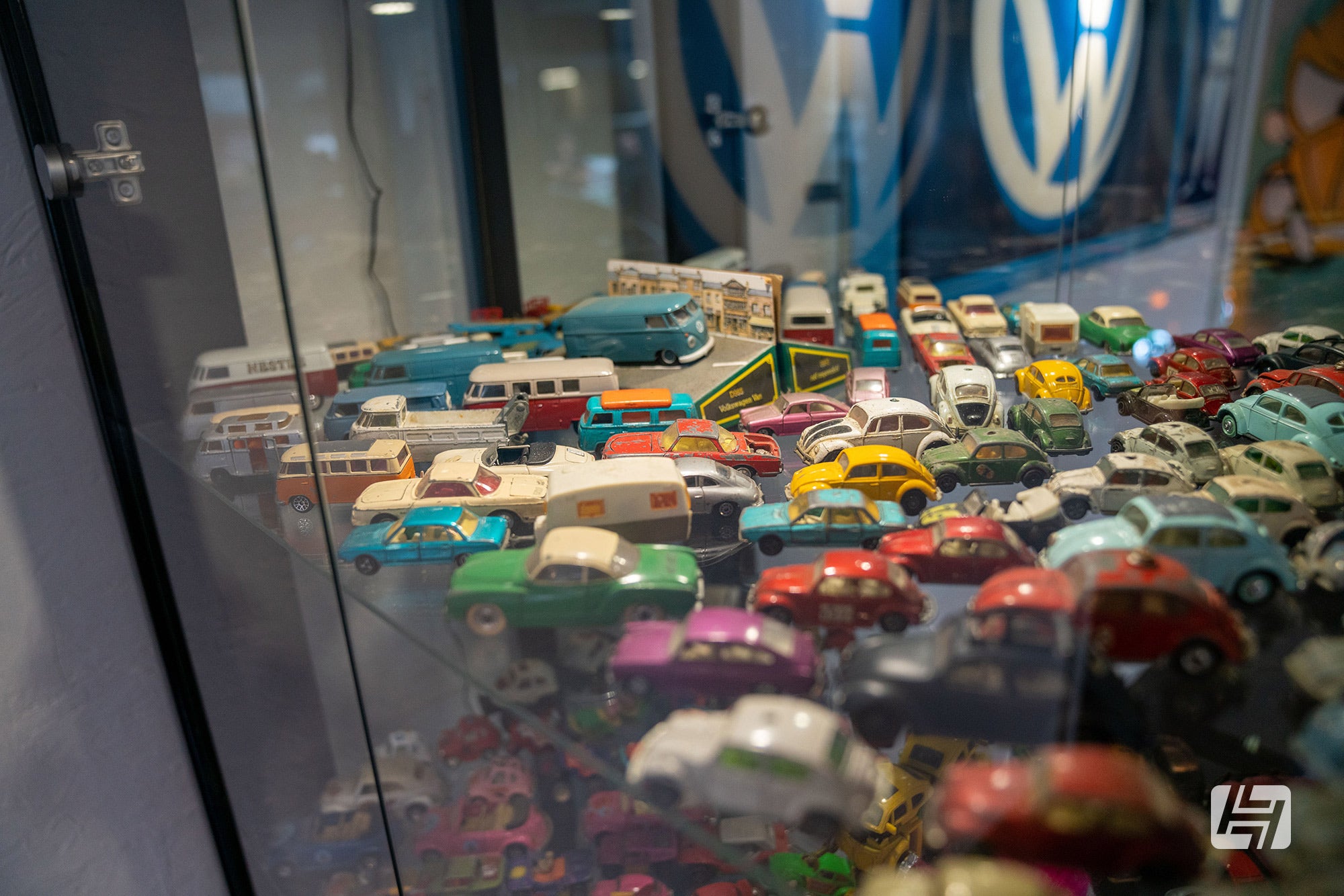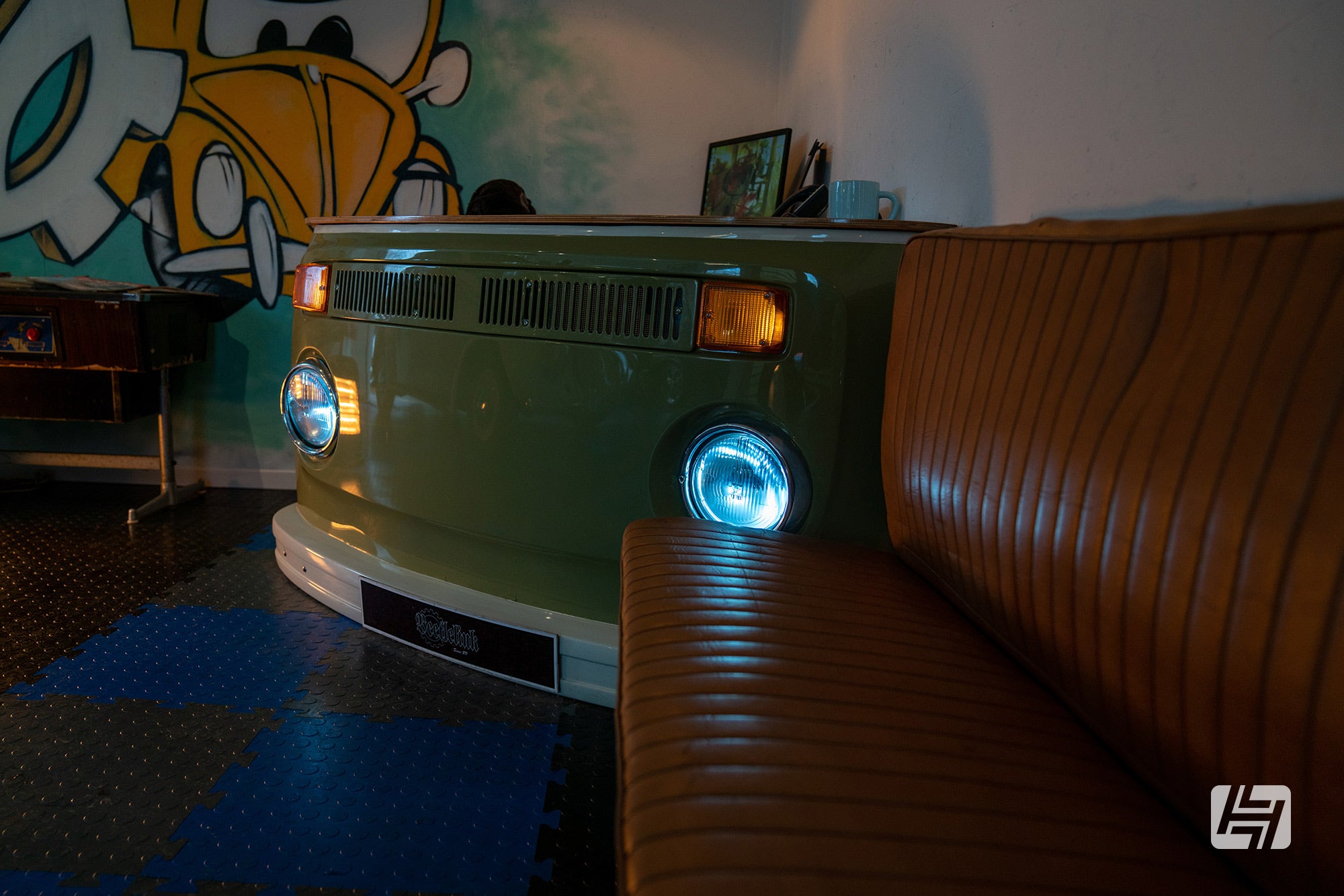 Meet Matt
Matt, who drives an early Beetle and Split Bus is a big part of the Beetlelink team and is a lover of all things vintage VW. "He's our wiring wizard" Grant proudly boasts. Both he and Matt attended the Bad Camberg show back in the summer and they take great interest in my recent trip to Jogja VW Festival, even more so in the amazing workshops I visited.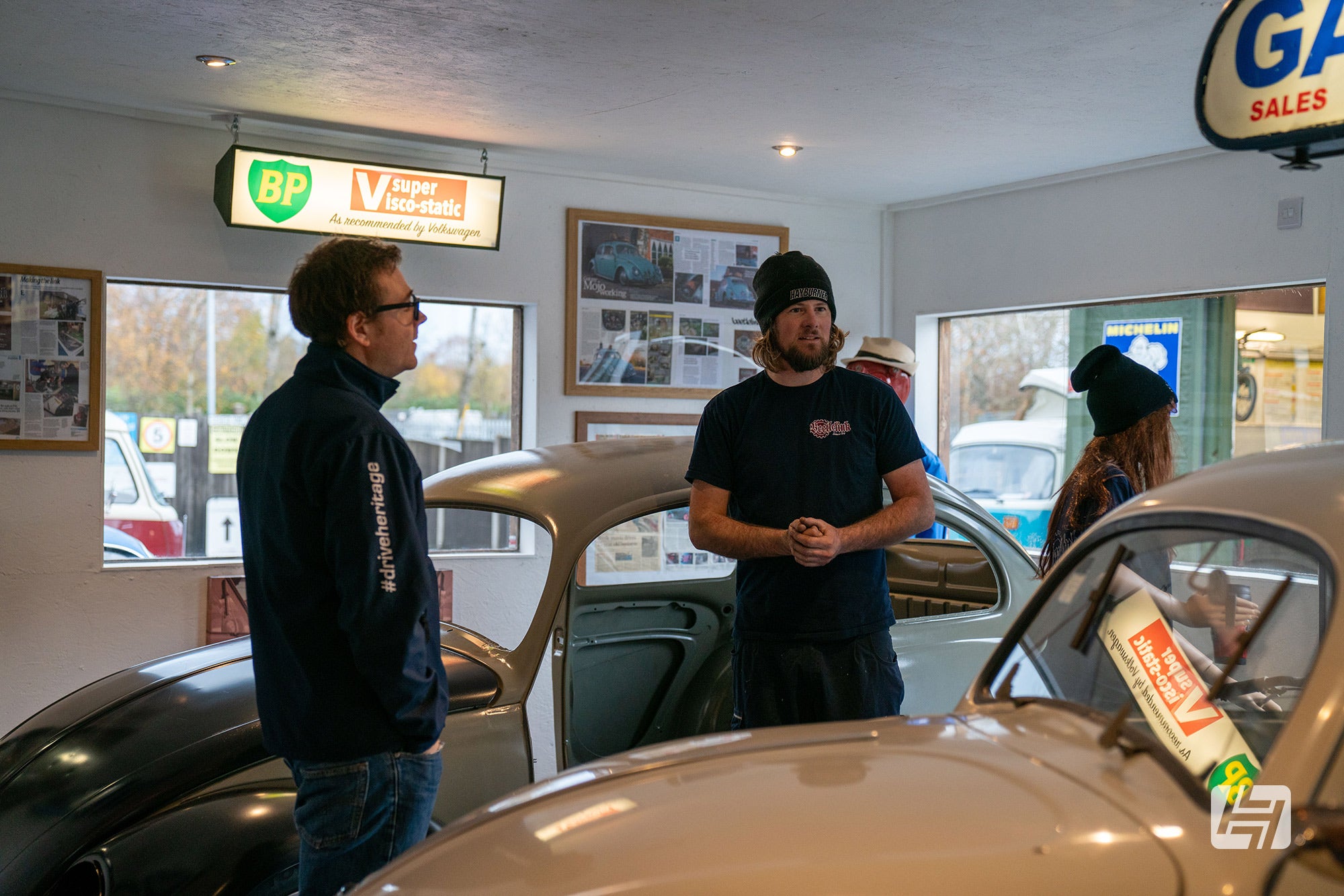 Just wait here…
In the corner and behind a Bay Window desk sits Jenni, a loyal customer and Grant's latest recruit. When she's not answering the phone, you'll find her in the workshops photographing projects for the
Beetlelink Facebook
and
Instagram
.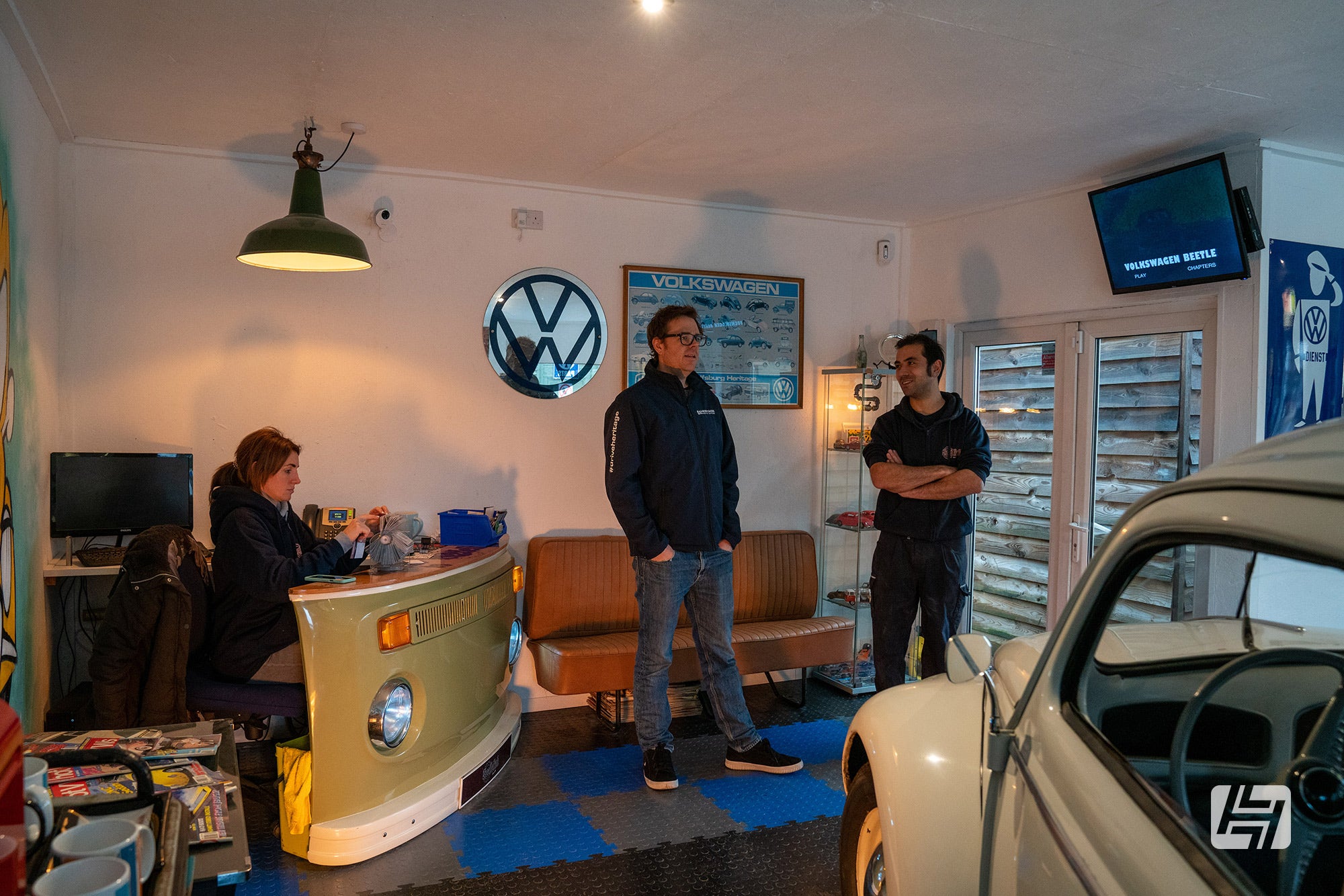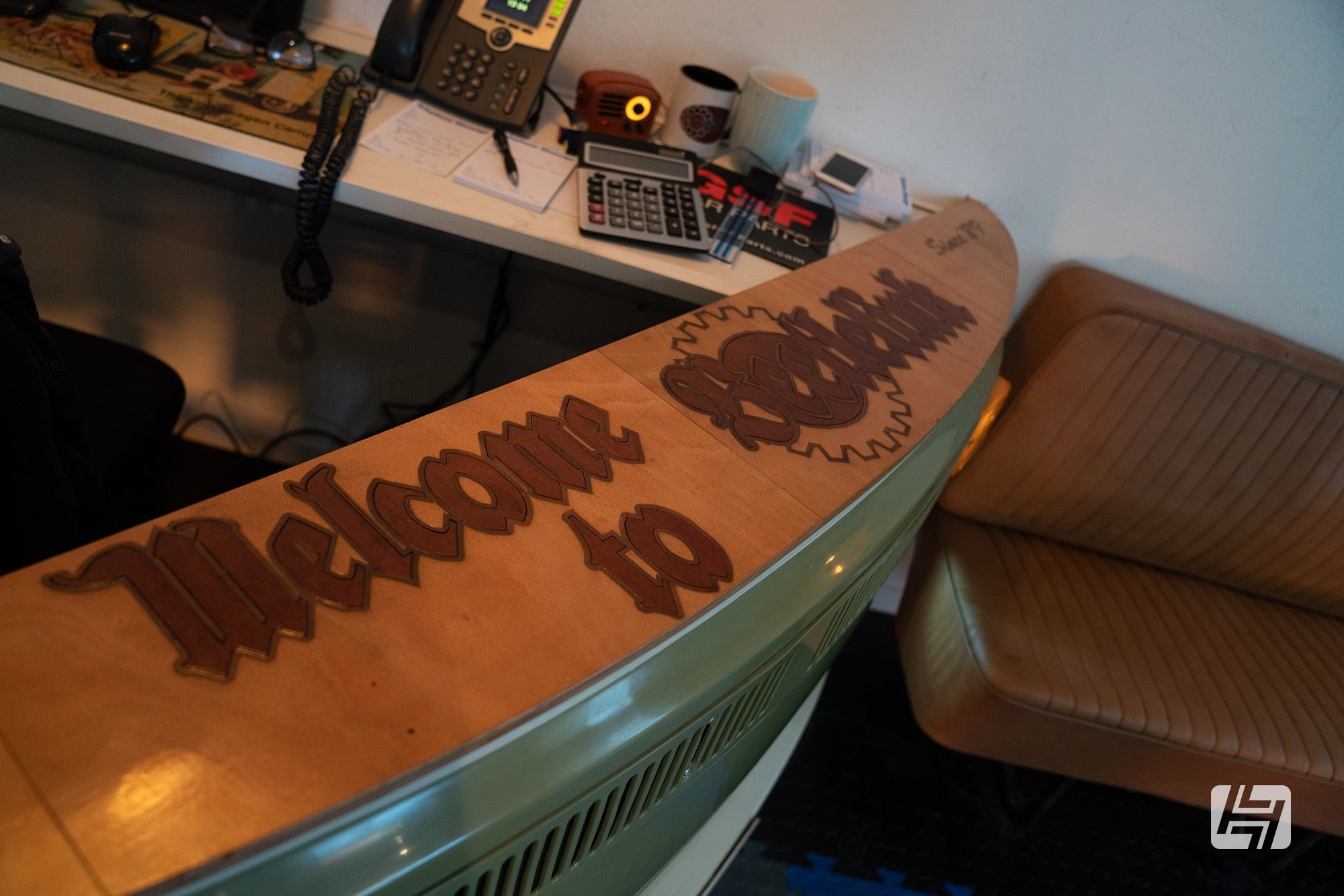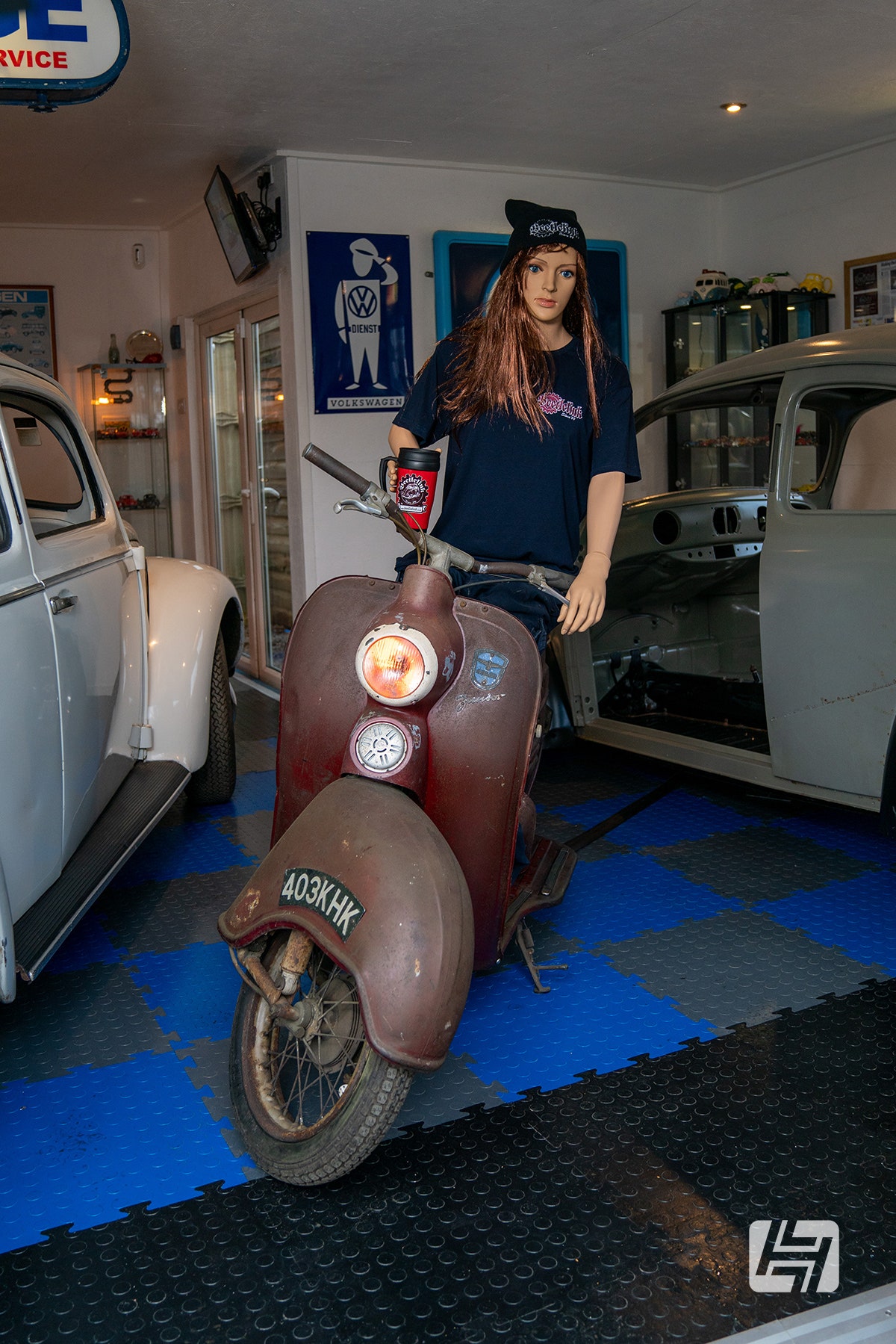 Star of the Showroom
Alongside Grant's Oval project, which is rumoured to be finished this winter, is a wonderful white Split Beetle belonging to a customer, which Matt clearly can't wait to sink his teeth into "It will be a shame to take it out the showroom though" he jokes.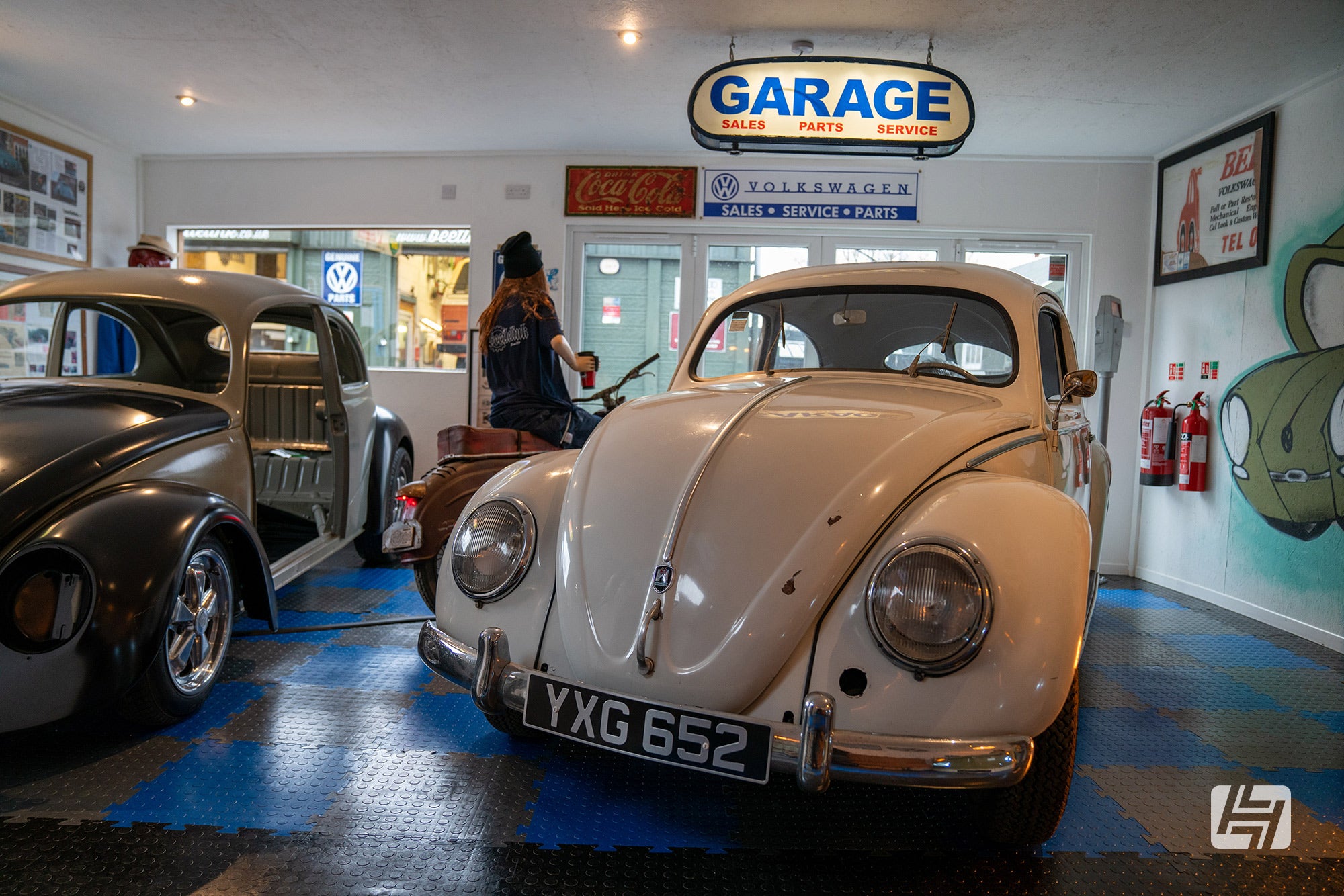 No mistaking what they do!
Parked out the front of the workshops are plenty of customer and staff projects that give a pretty clear indication of the kind of work Grant and the guys here get up to. A Karmann Ghia sits next to a Porsche 924, next to Bay Window bus. Variety is, as they say, the spice of life and across the 'road' a Speedster kit sits adjacent to a green K70. "That was parked up in our yard for about 5 years and no one took any notice of it," John tells me, pointing at the seventies saloon. "But we got it out, gave it a repaint, made some custom coil-overs and bolted on a set of 17" Fuchs and took it to Brighton Breeze, where it won a prize! Everyone loves it now."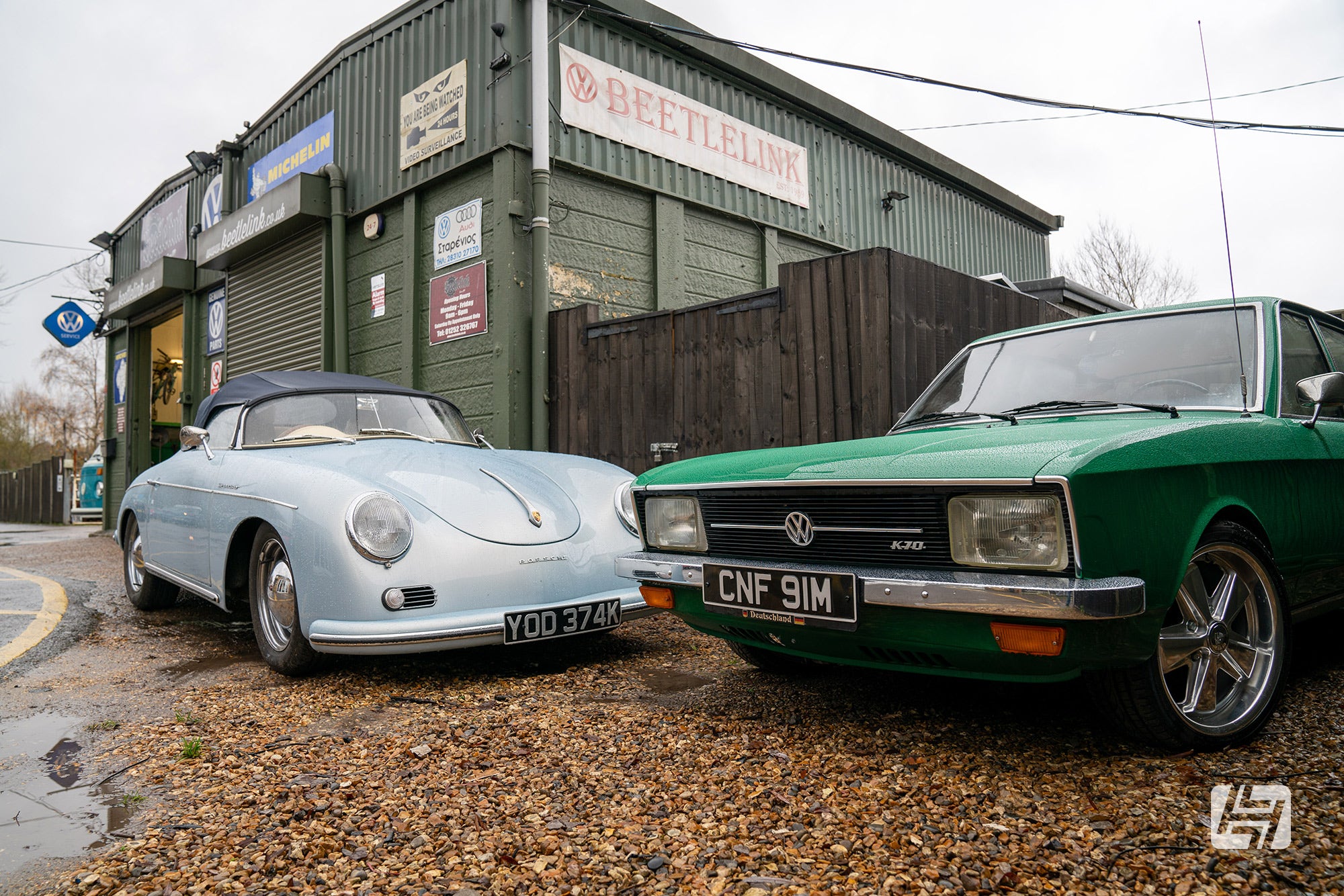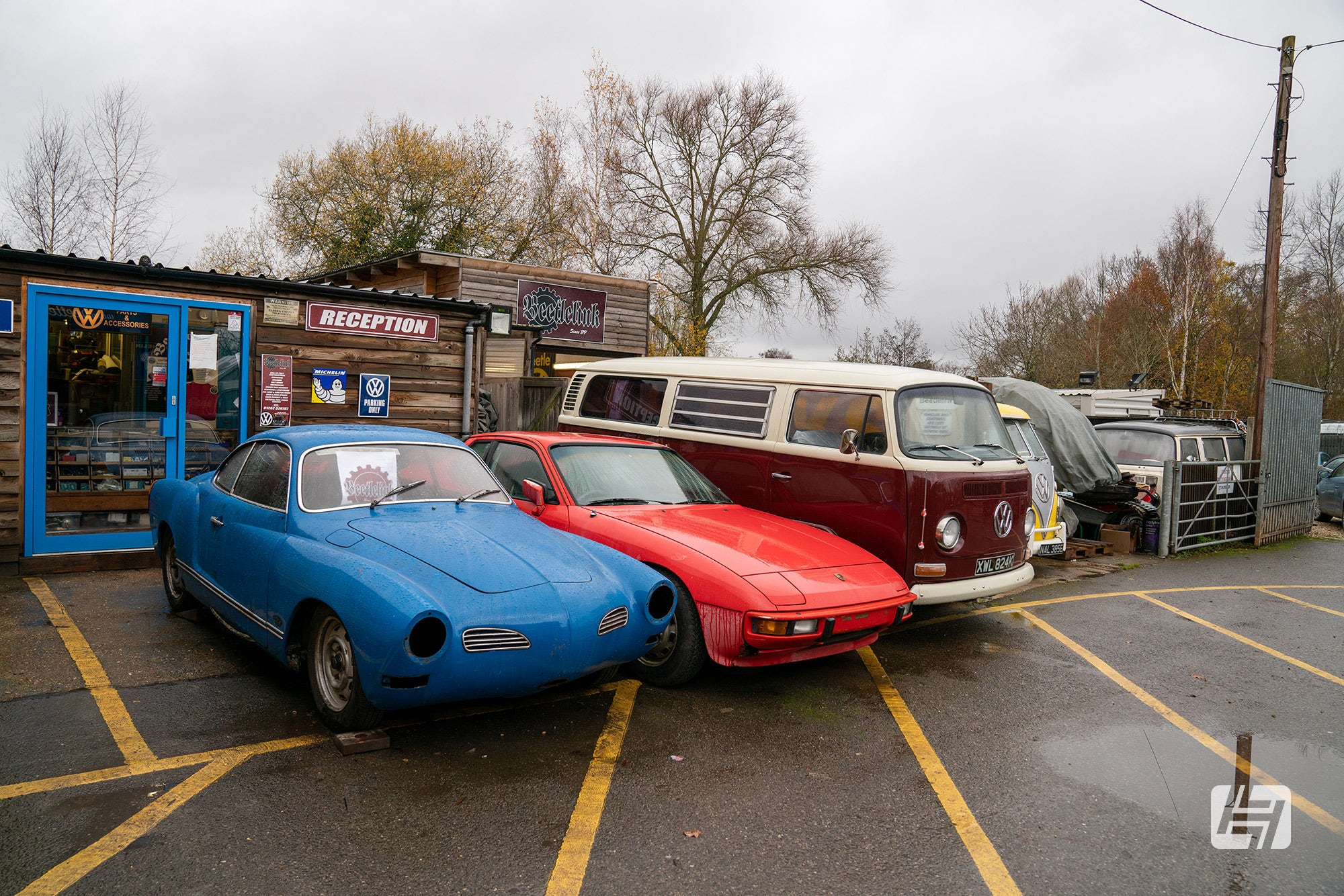 The warmest workshops this winter
Granted, I've not been back from our Indonesian trip long, but I'm definitely one to feel the cold and even with additional layers added I was anticipating another chilly day chatting cars in a cold garage. Not at Beetlelink. "You work better when you're warm, you think better and you're happier" John explains. These are the warmest winter workshops I've frequented in the UK, ever I think!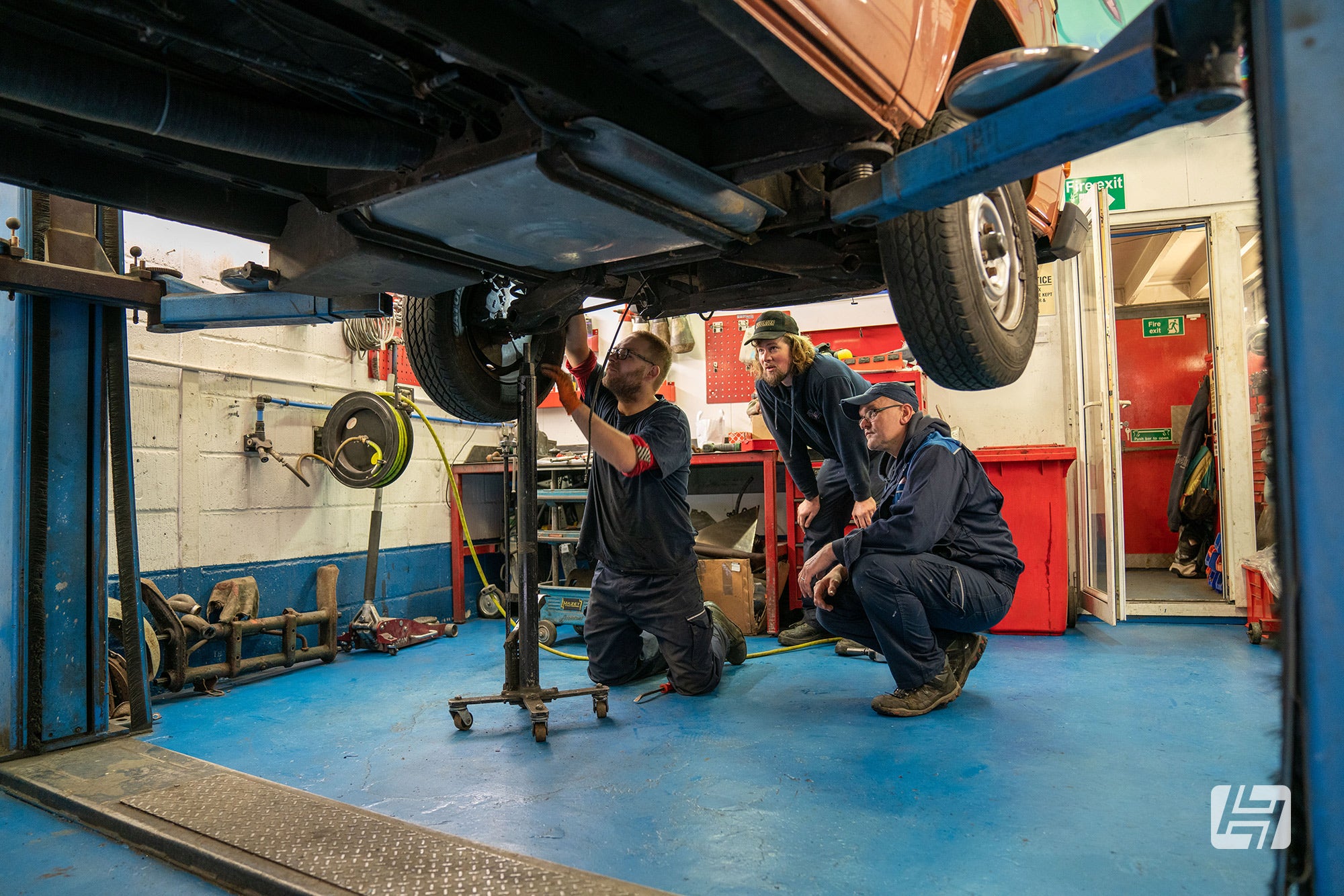 A workshop each
Each garage space has its own personality and is home to each technician's tools and equipment. John shows us to 'his unit', where we spot a Mk1 Golf in a state of undress and currently receiving a selection of our
Gol
f
Mk1
p
anels
. Next to it is a T5 that's in for some engine issues. "We cover everything VW and work on a few Porsches each year too which is nice. We've just finished a 912 Rally Car which was pretty cool."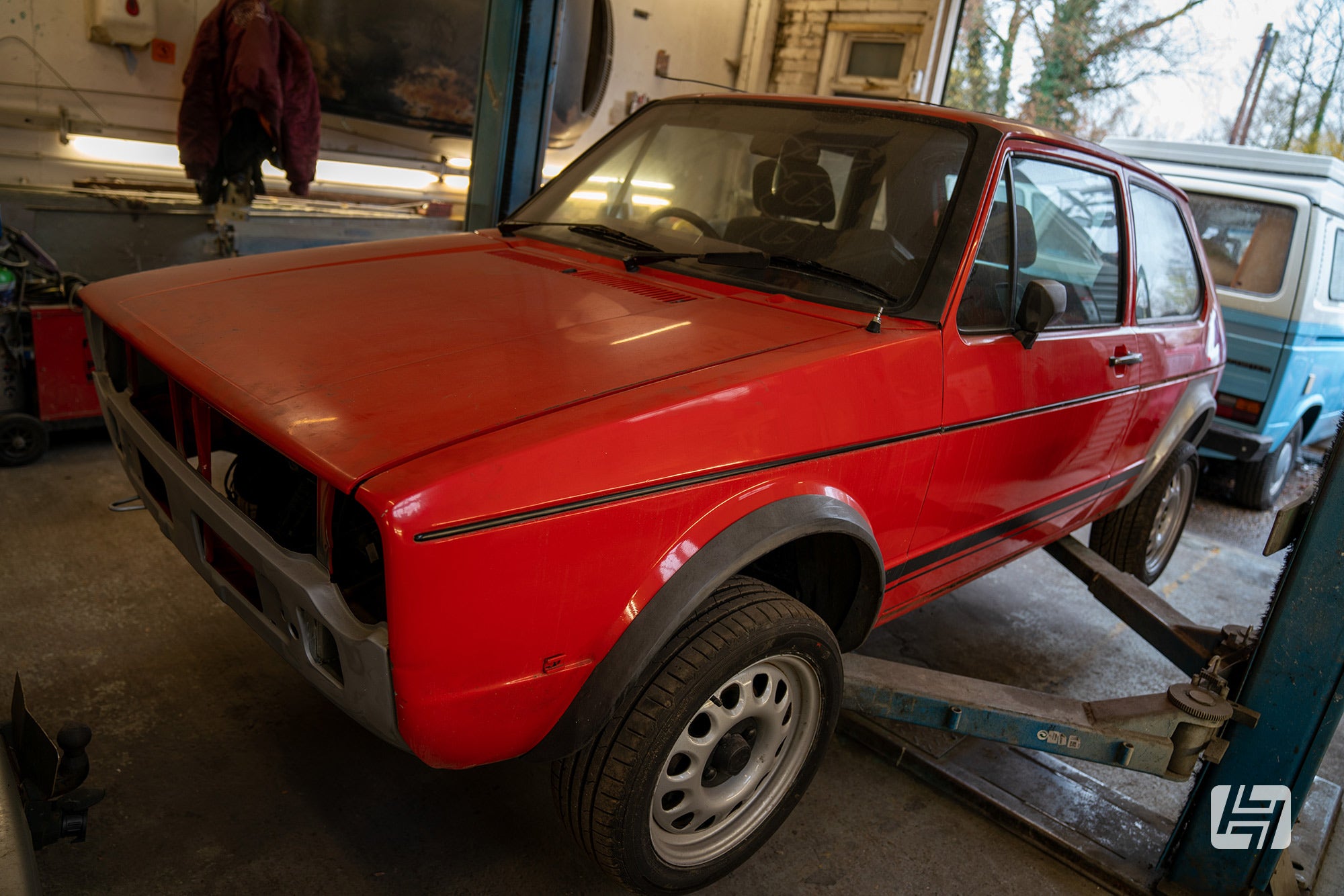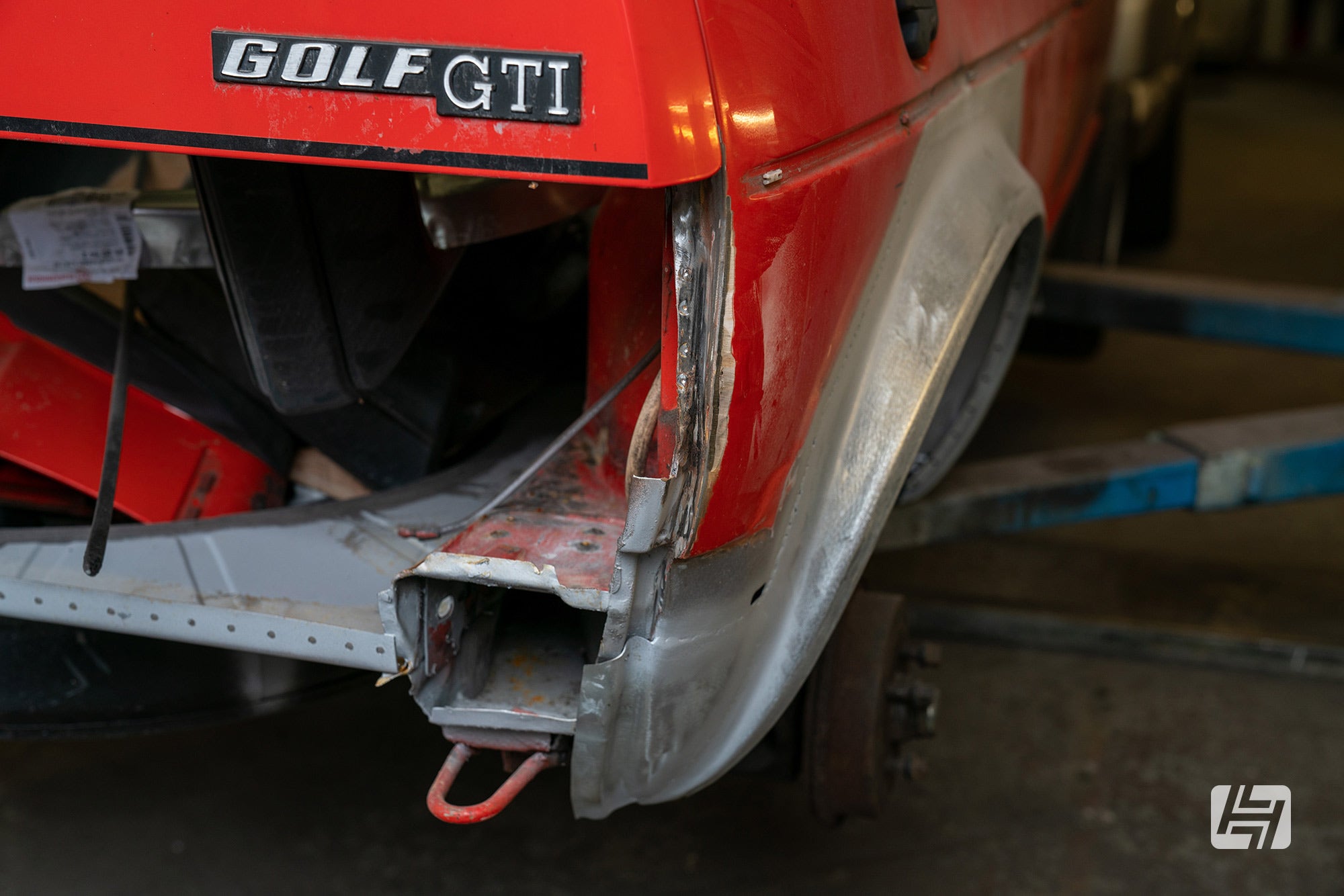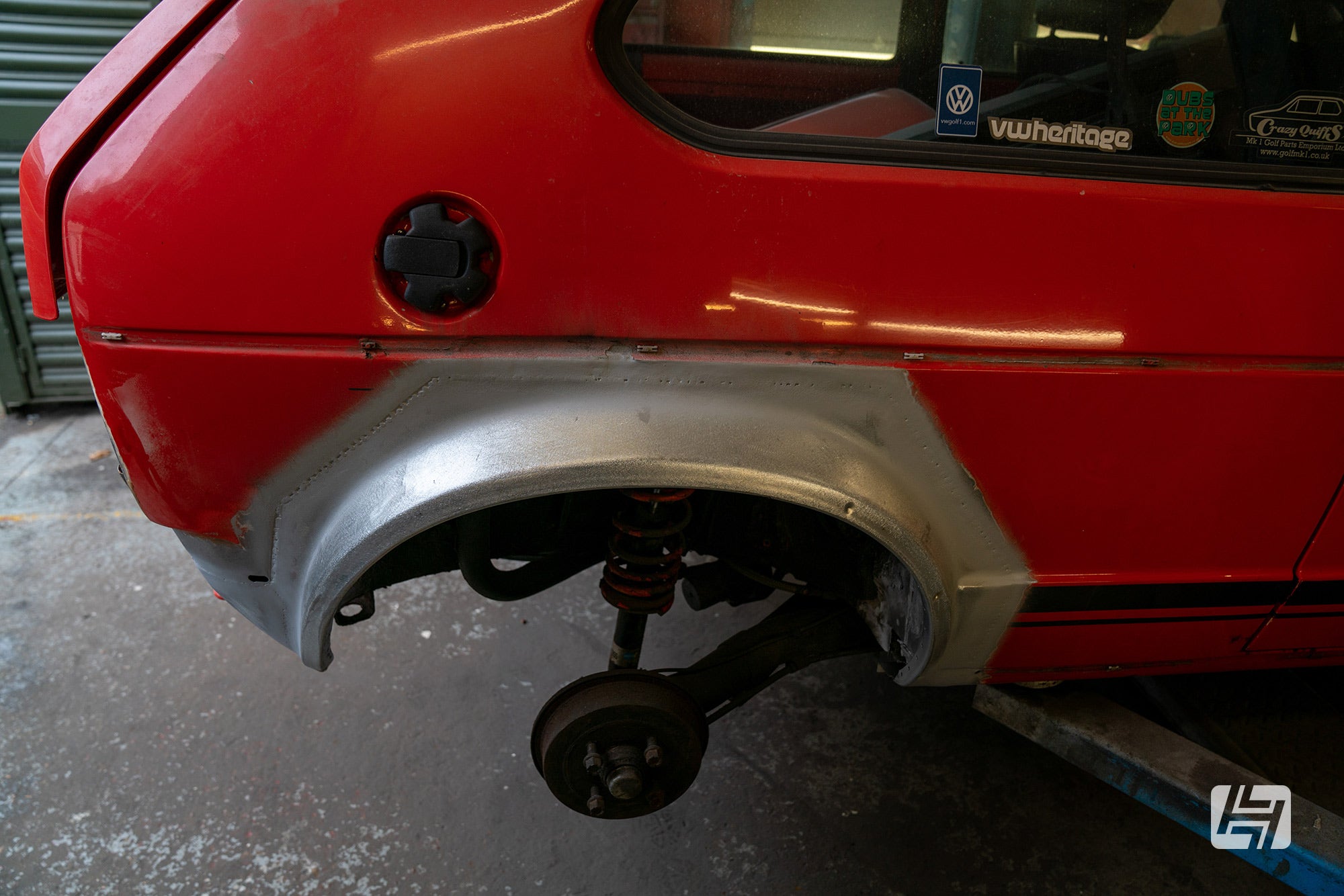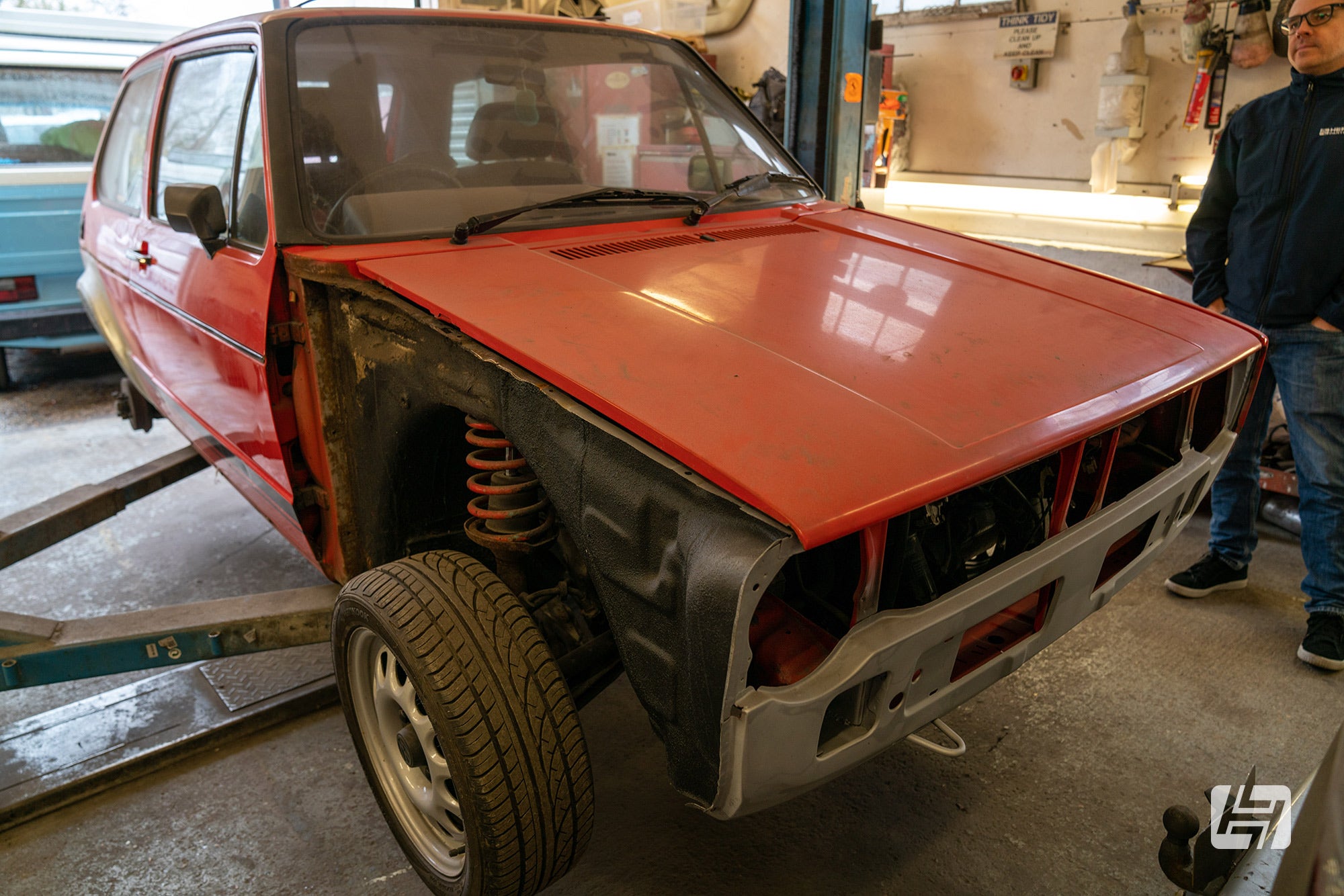 Beetles everywhere
With a name like Beetlelink, it's little surprise that there are so many Bugs scattered around the site. Most are customer's vehicles awaiting treatment but there are a few personal projects that John points out. "This black '62 belongs to me and Grant, It's a lovely car, we should really it get it back out again but it'll probably go up for sale, to be honest."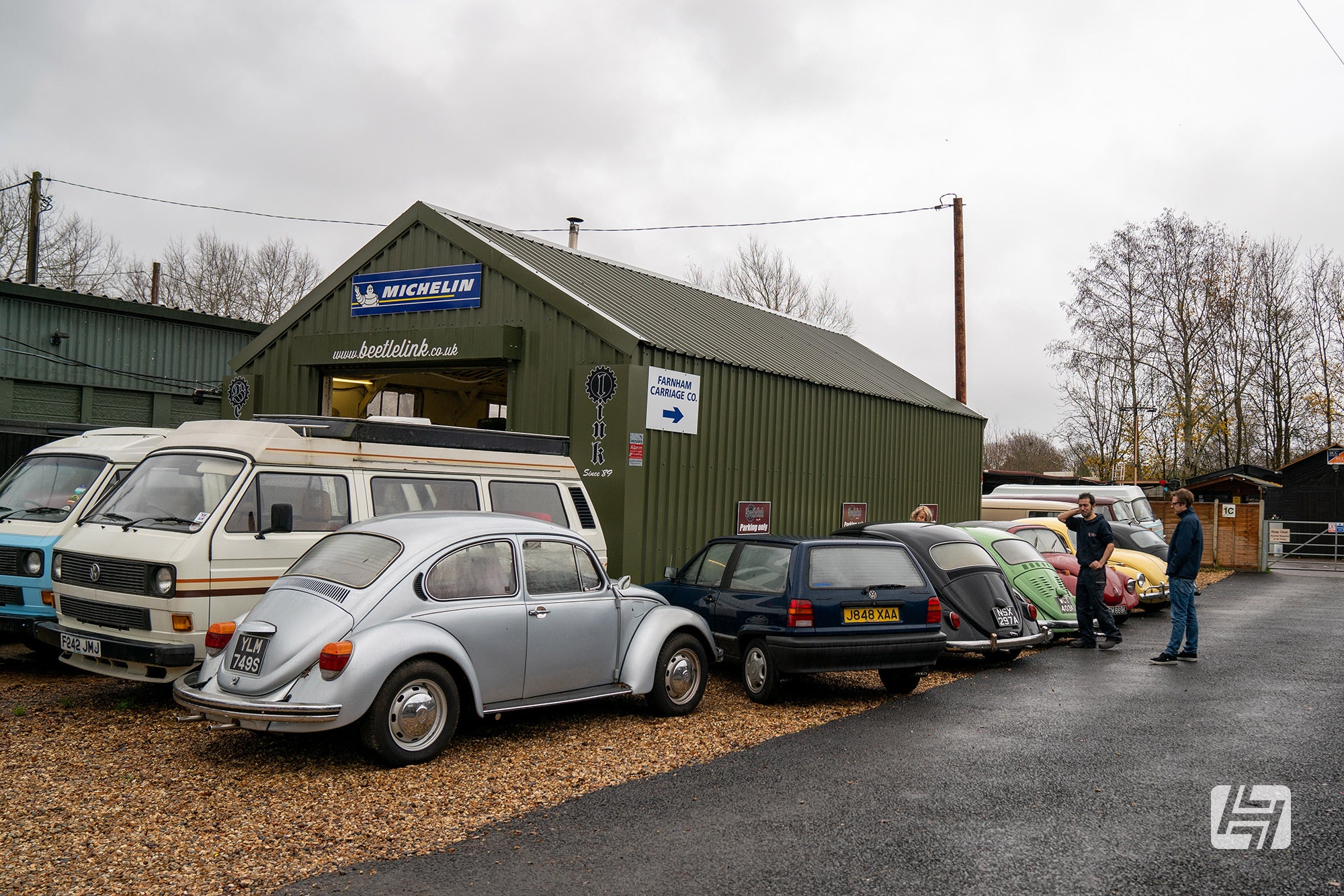 Subaru Link...
In front of the roll-shutter is a Red Beetle that John steers us towards. "This is mine. I fitted a Subaru Turbo lump in it, but managed to do it and still make the
decklid
shut properly." It is far from a sleeper though. With widened arches, Porsche Cookie Cutters and air intakes cut into the rear quarter panels it's function over form from the fibreglass flip front all the way through to the beefy tyres at the back.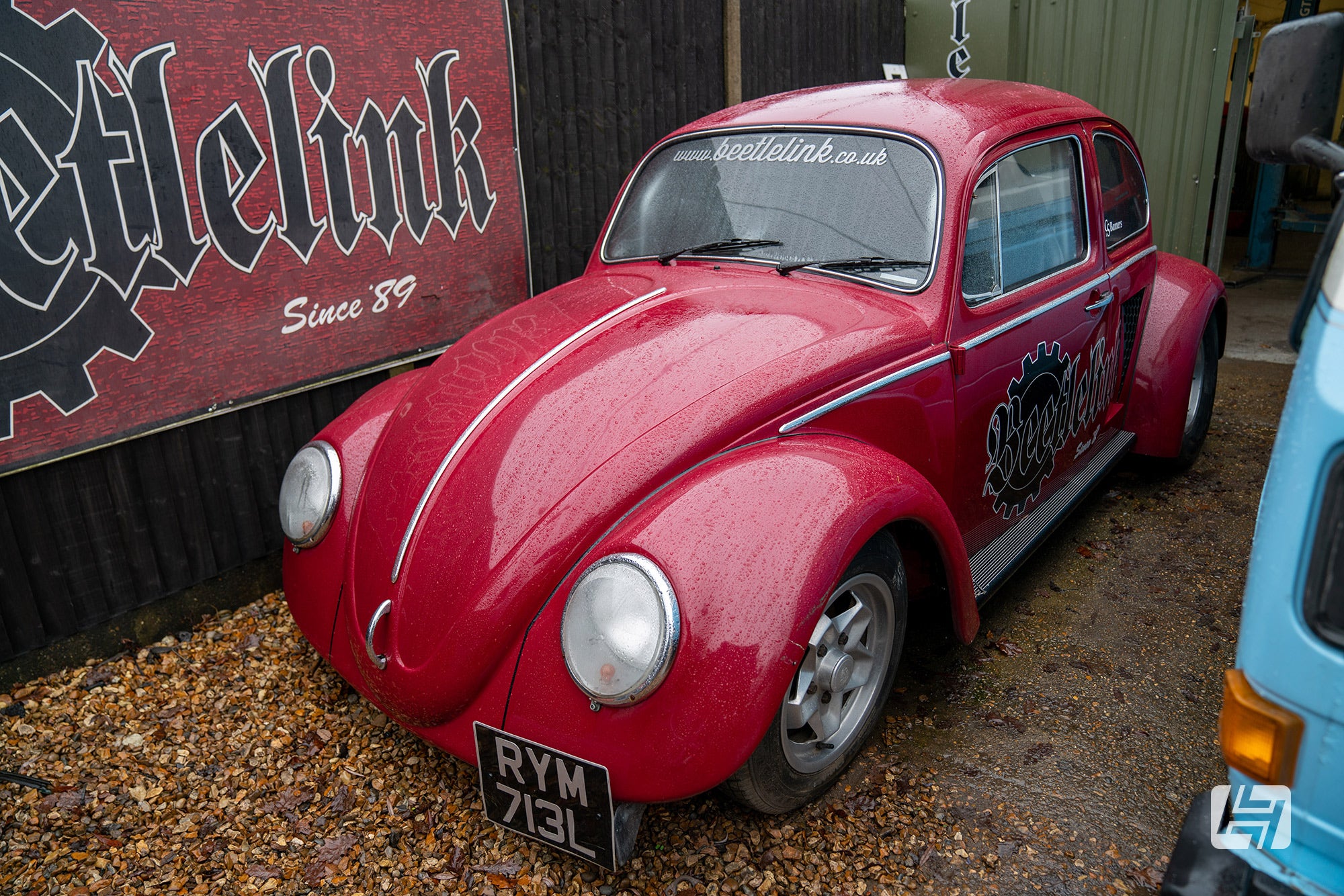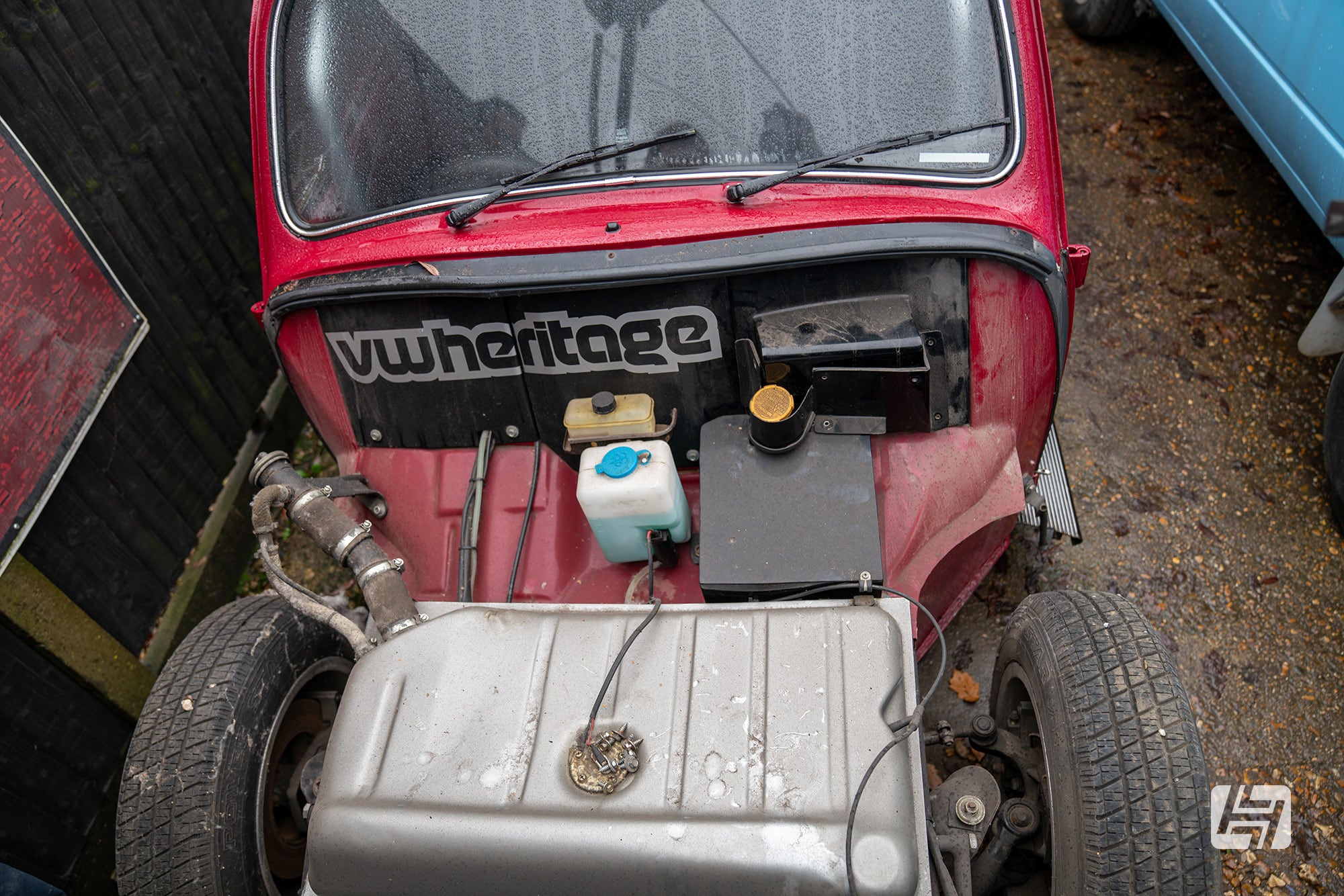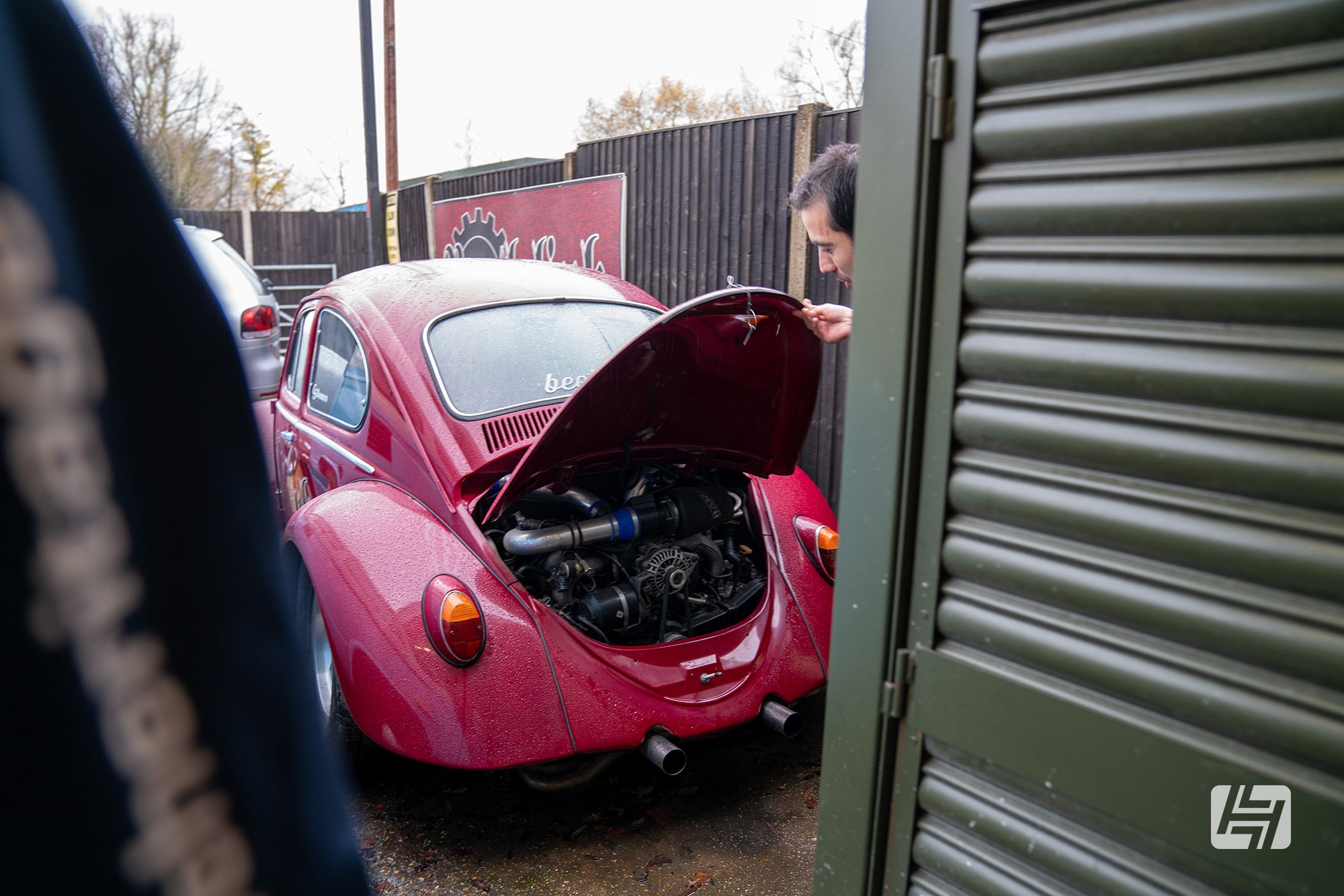 Beautifully decorated...
There is a real sense of pride that comes across from all the guys we chat to at Beetlelink. John has worked for Grant for 10 years but was a customer previously. "I'd actually taken a break from working in the industry having fallen out of love with it, but Grant talked me around, and I've been here ever since." We wander into one of the green brick buildings and inside not only is it warm, but decorated with banners, vintage signs and graffiti art applied by resident Beetle Link painter Mike. It feels like somewhere you'd be happy to tinker away for hours at a time.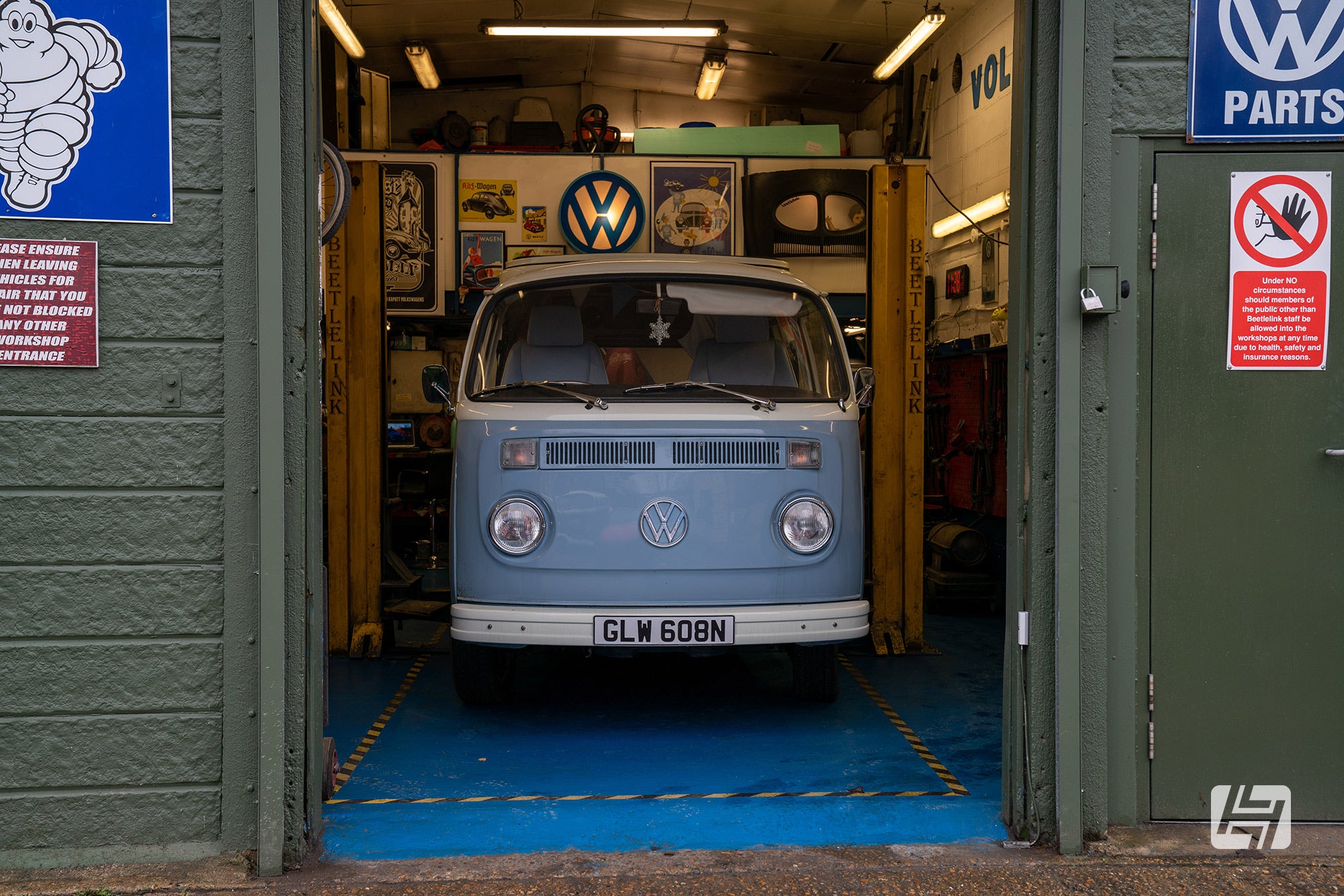 The Graveyard
Lidia is keen to show us the car graveyard, having been here before. This small patch of land houses the 'one-day' projects and stuff that is just too far gone for these guys to consider trying to save. I climb over the gate, grab Lee's expensive camera and go for a wander. The cars are packed in tightly but I manage to squeeze my way through to the back. All of a sudden a fox dashes in front of me, and jumps onto the roof of a van. In a state of shock, I forgot to take a pic, you'll just have to believe me! John later confirms that the fox lives in a
Type 25
they have there and that they see him quite often.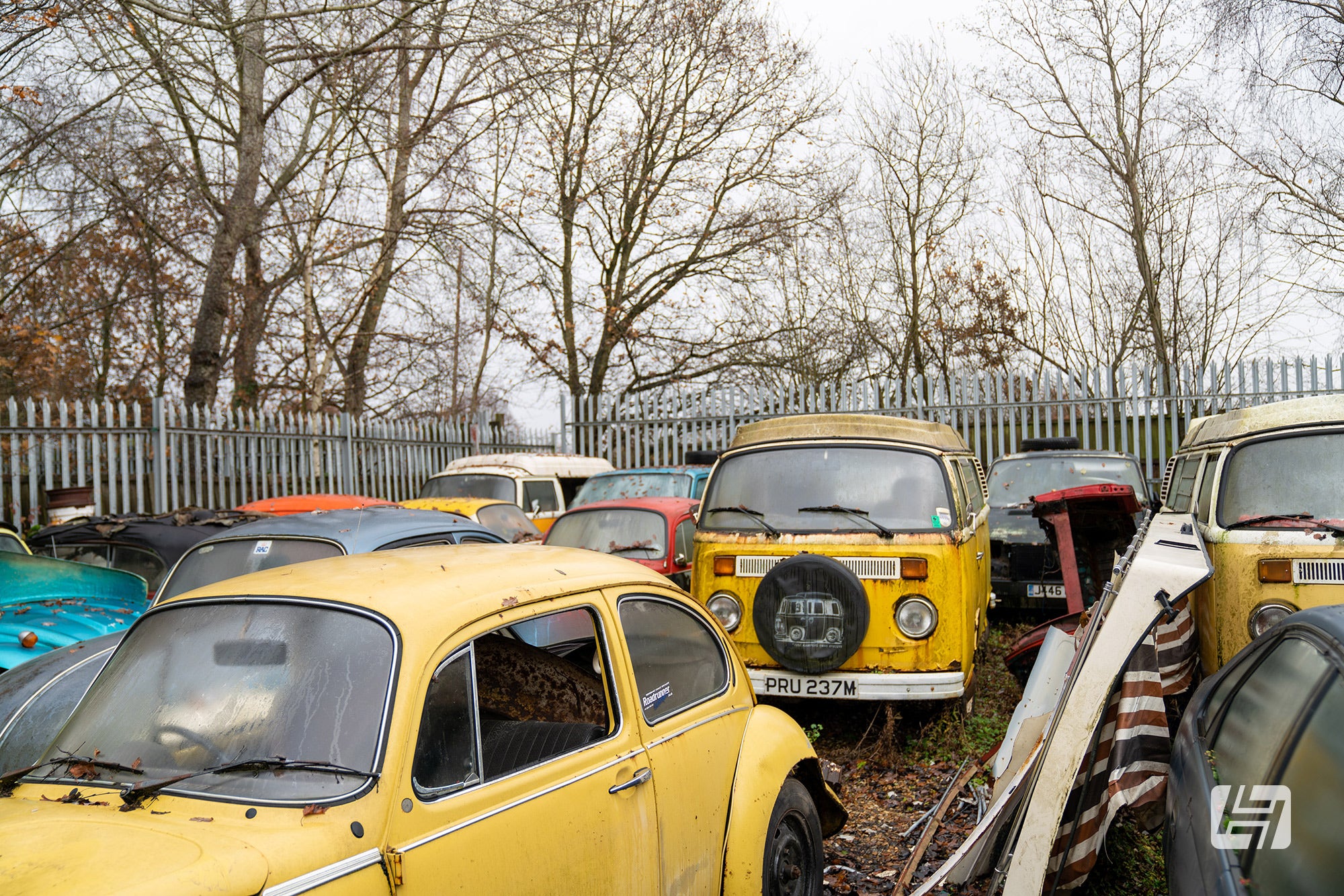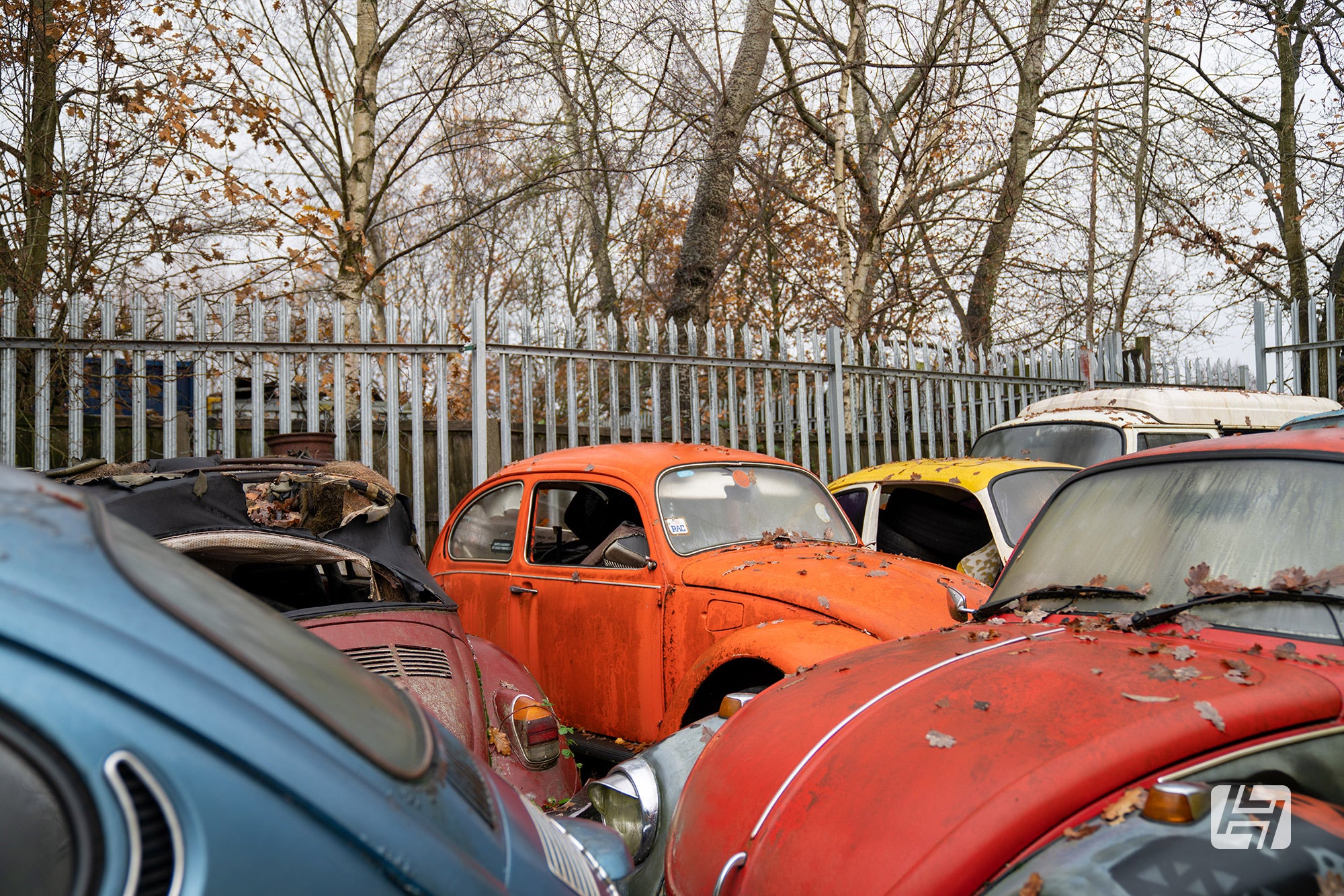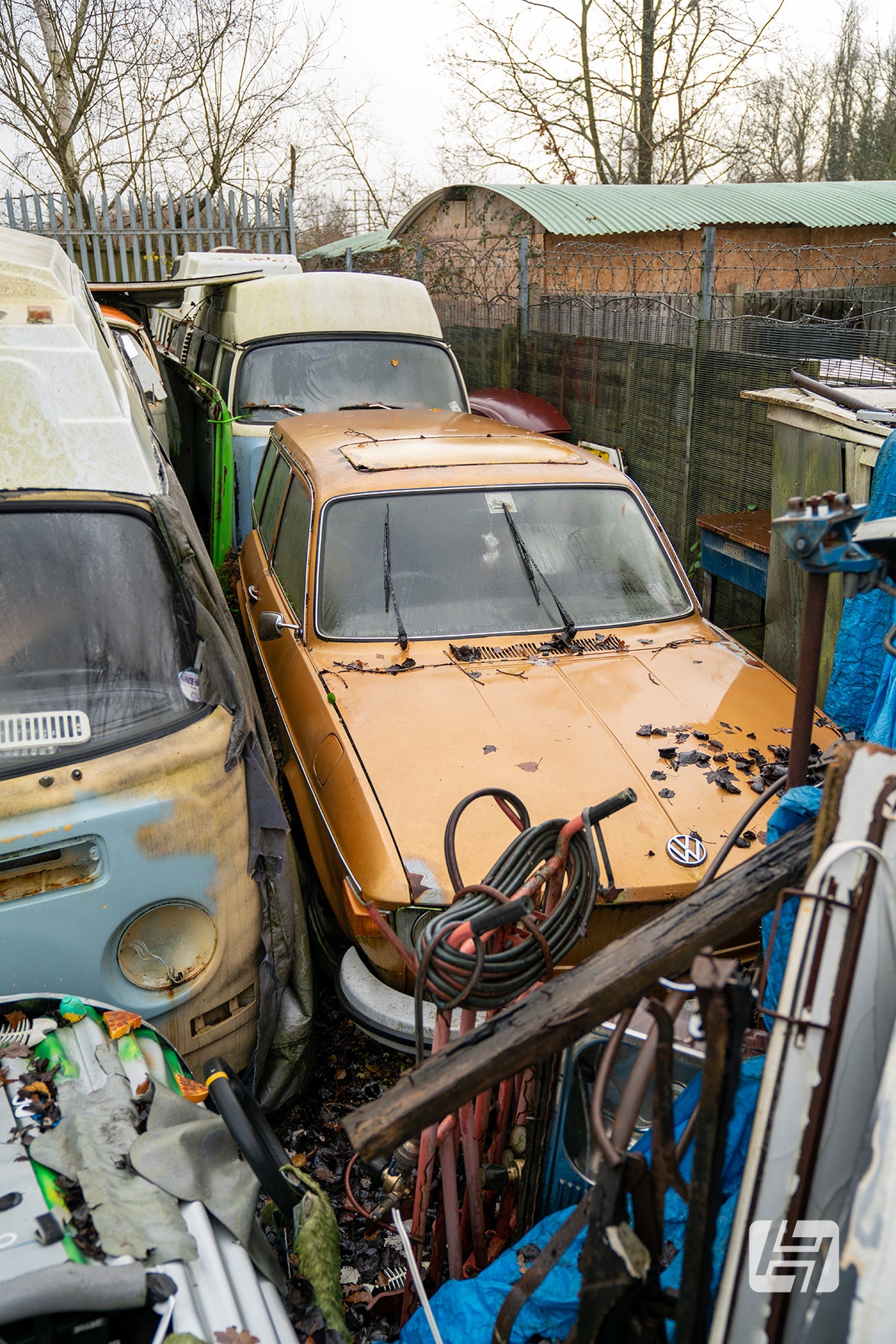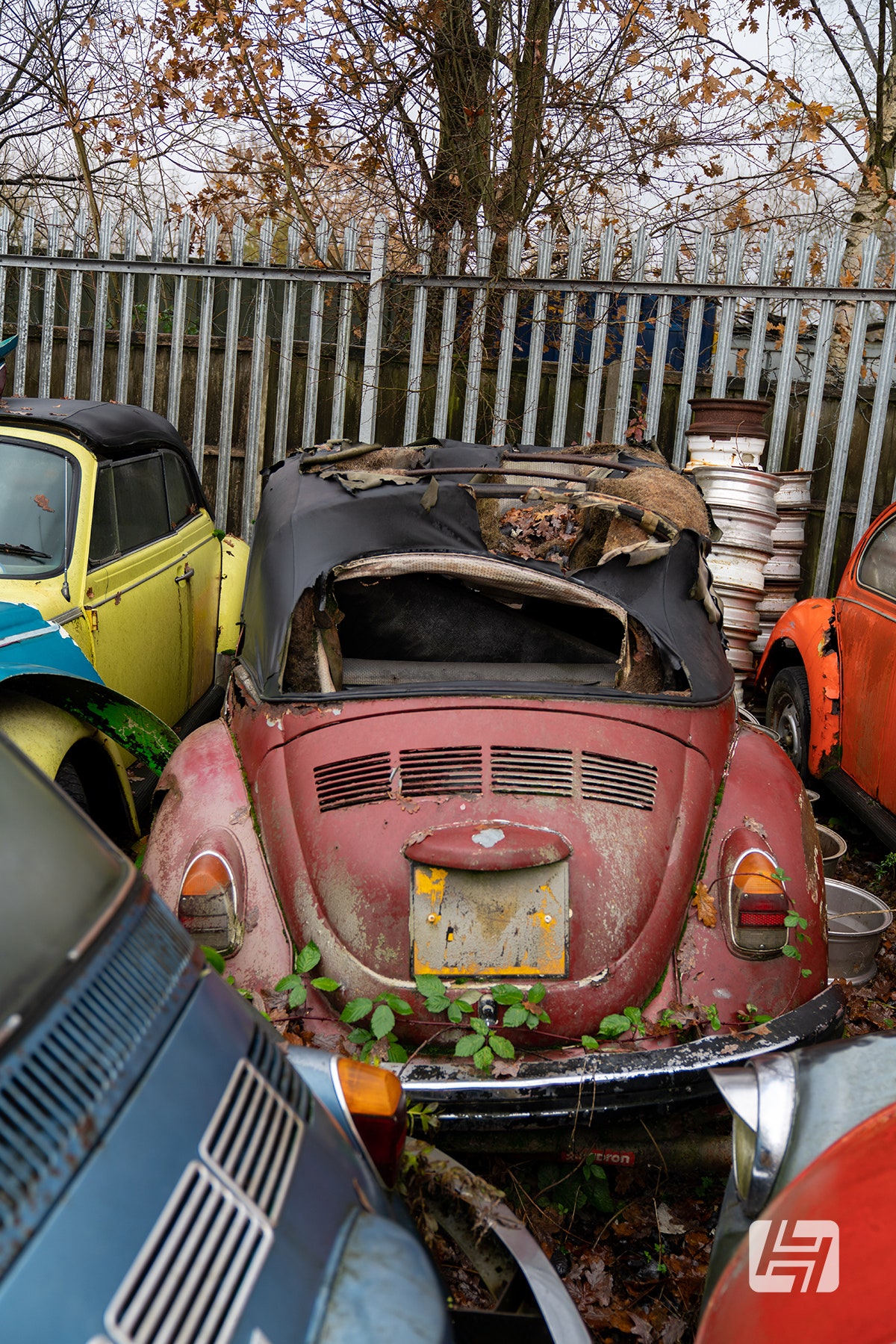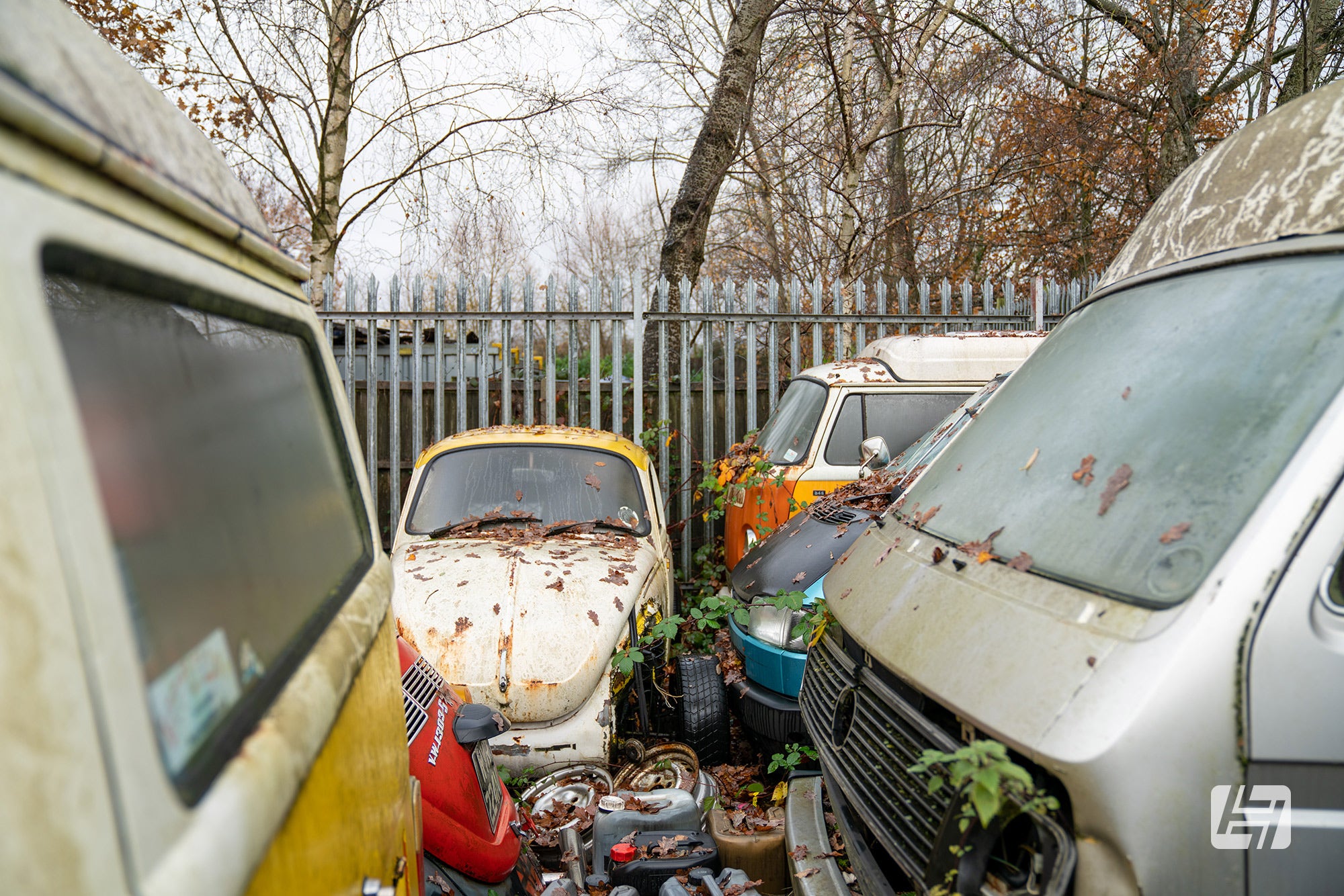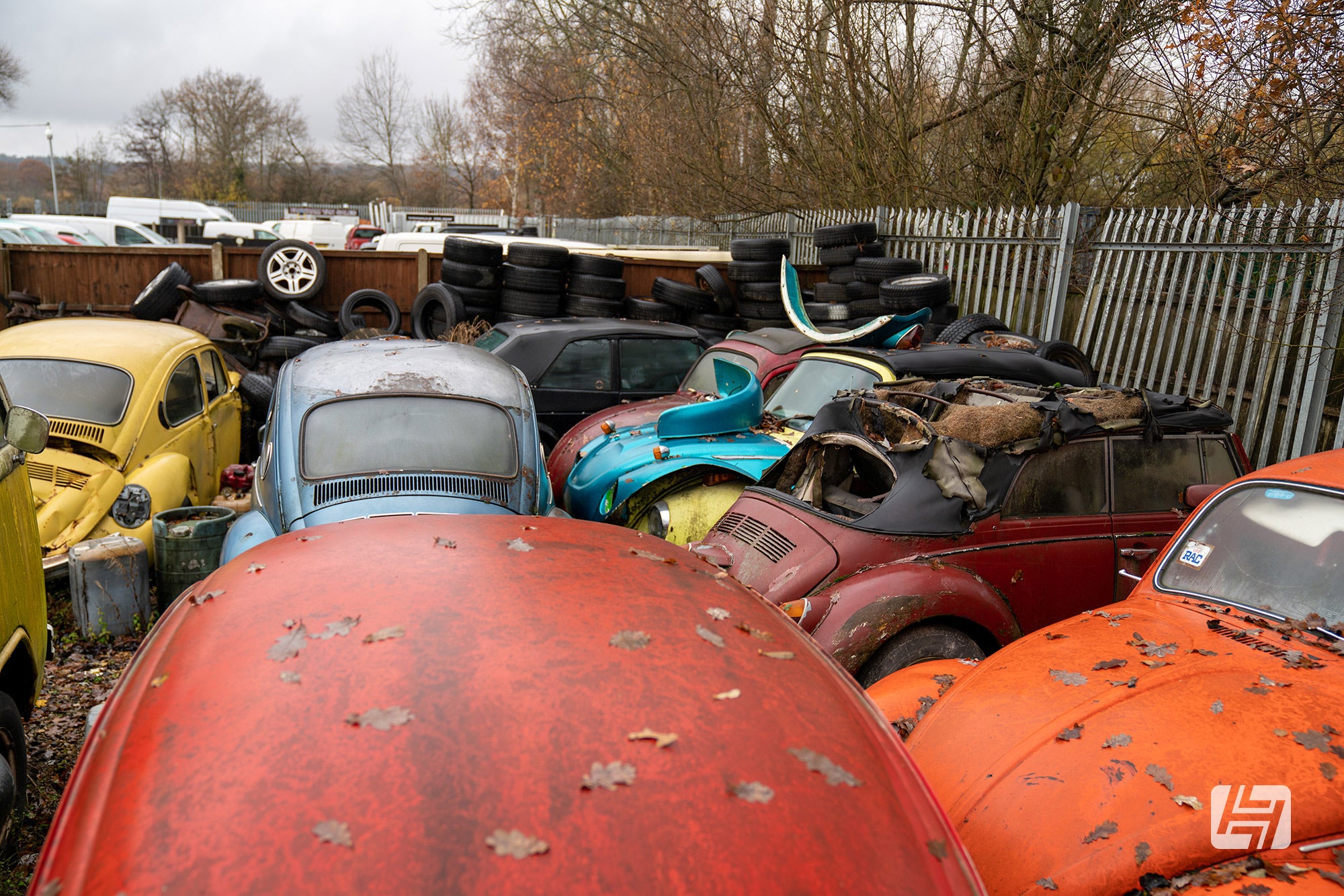 Paint and Body
Back indoors we get chatting to Phil who works for Grant a few days a week, alongside his other job as a jeweller. Today he can be found in the body shop prepping a late bay for paint, but he can turn his hand to most jobs that come through the door. Much like the rest of the team, he's an ex-customer and a lifelong VW enthusiast who is only too happy to spend his days working away on classic Volkswagens "as long as I've got my coffee and some music I'm fine" he cheerfully tells me.
Caring for a Crew Cab
I pop next door and talk with fellow body technician Adam, he's busy blocking the load bed on a Late Bay double-cab after replacing it earlier in the week. It seems Grant has a great team surrounding him - happy and enthusiastic, and warm. He's clearly onto a winner...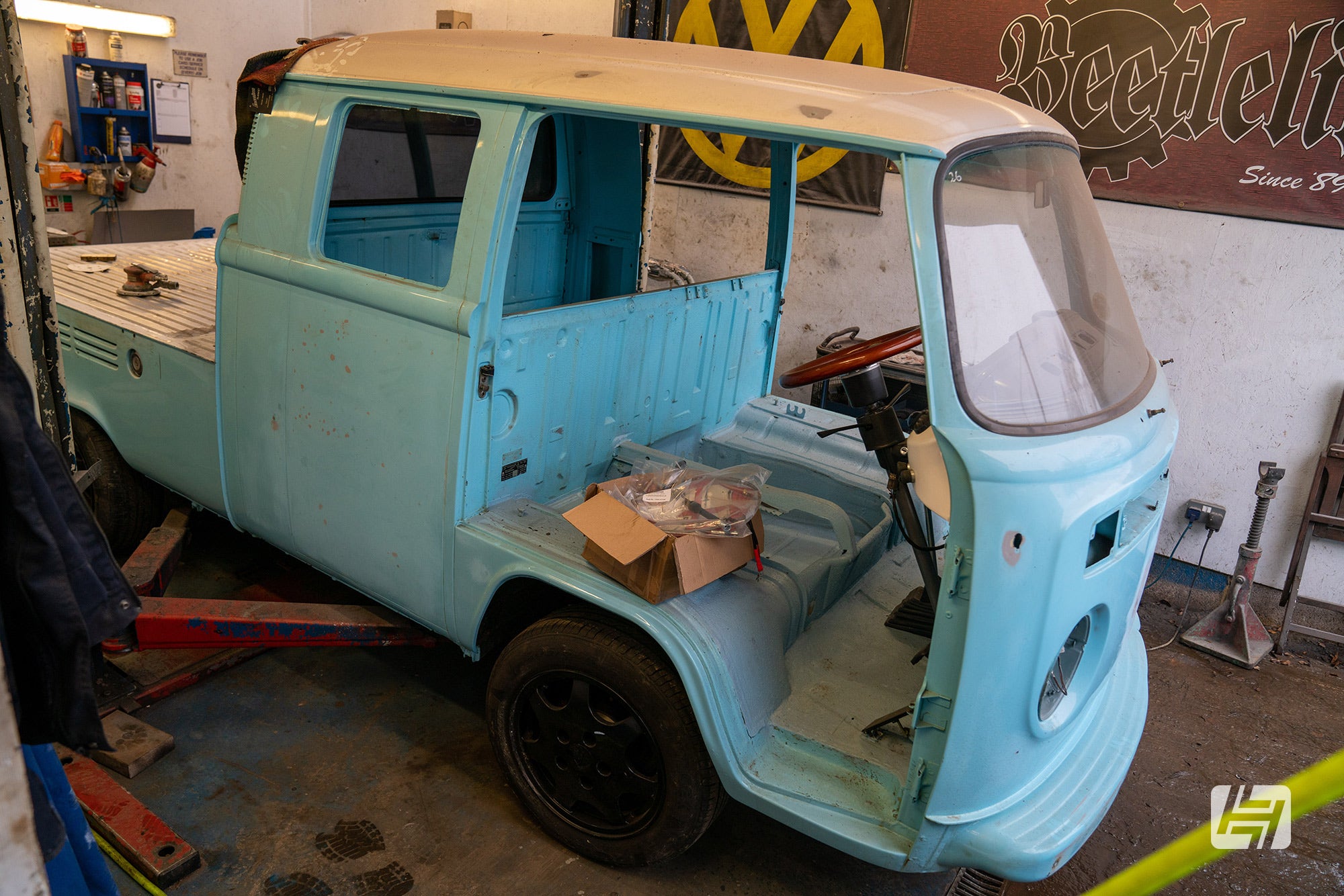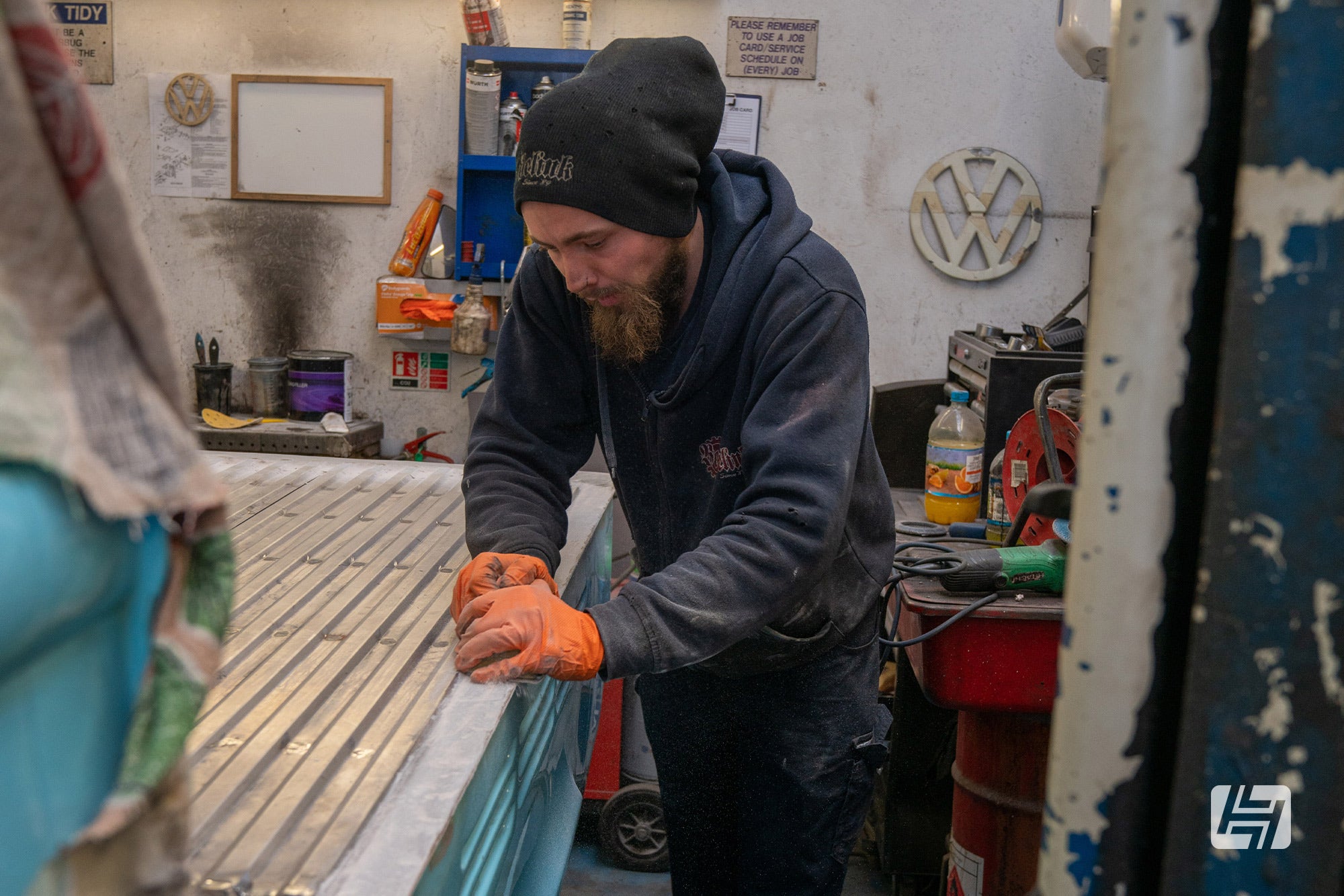 Back to the K70
It's not every day you get to poke around Volkswagens first attempt at a water-cooled car (albeit it's largely NSU/Audi underneath) so we took the opportunity to grab some snaps before we hit the road.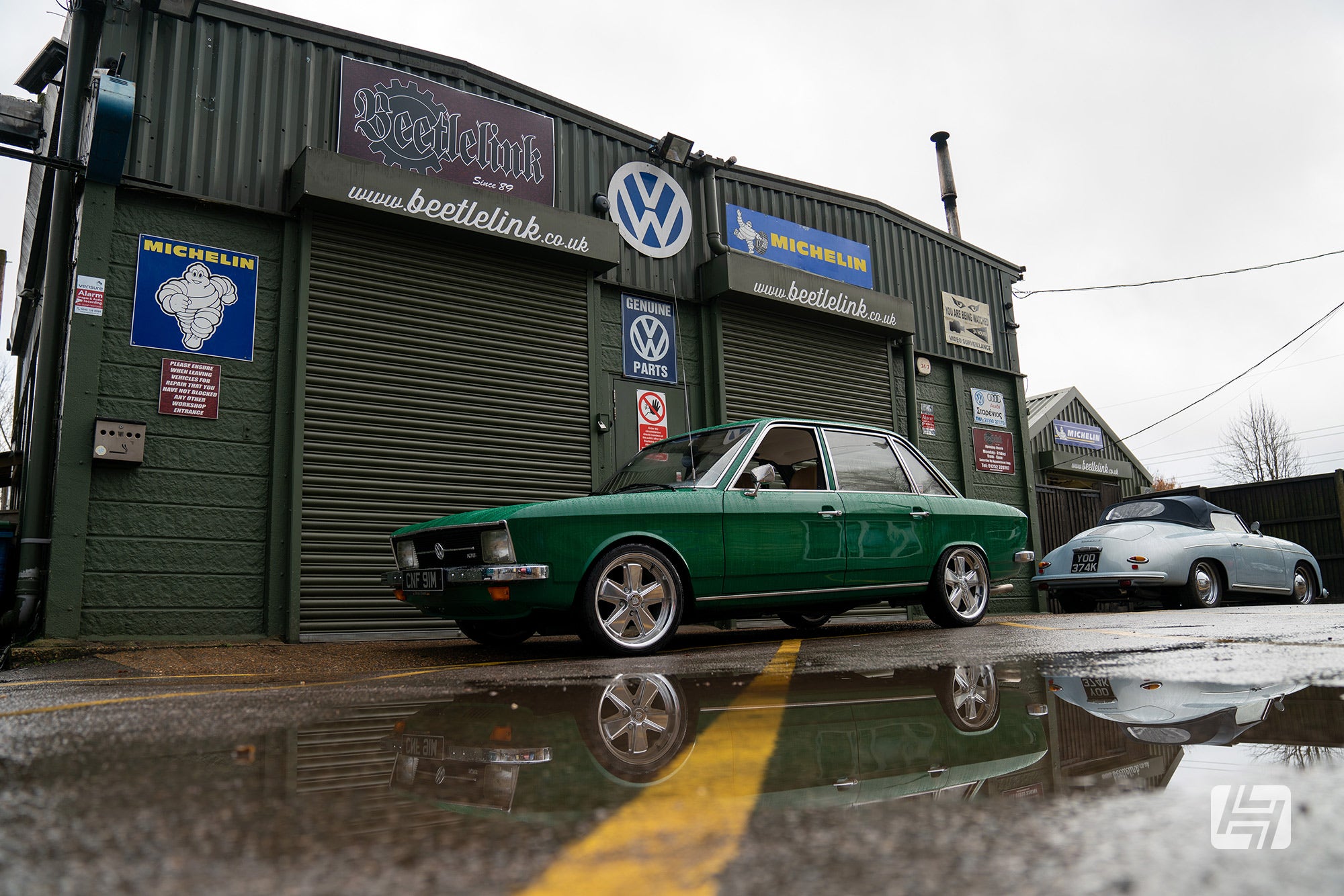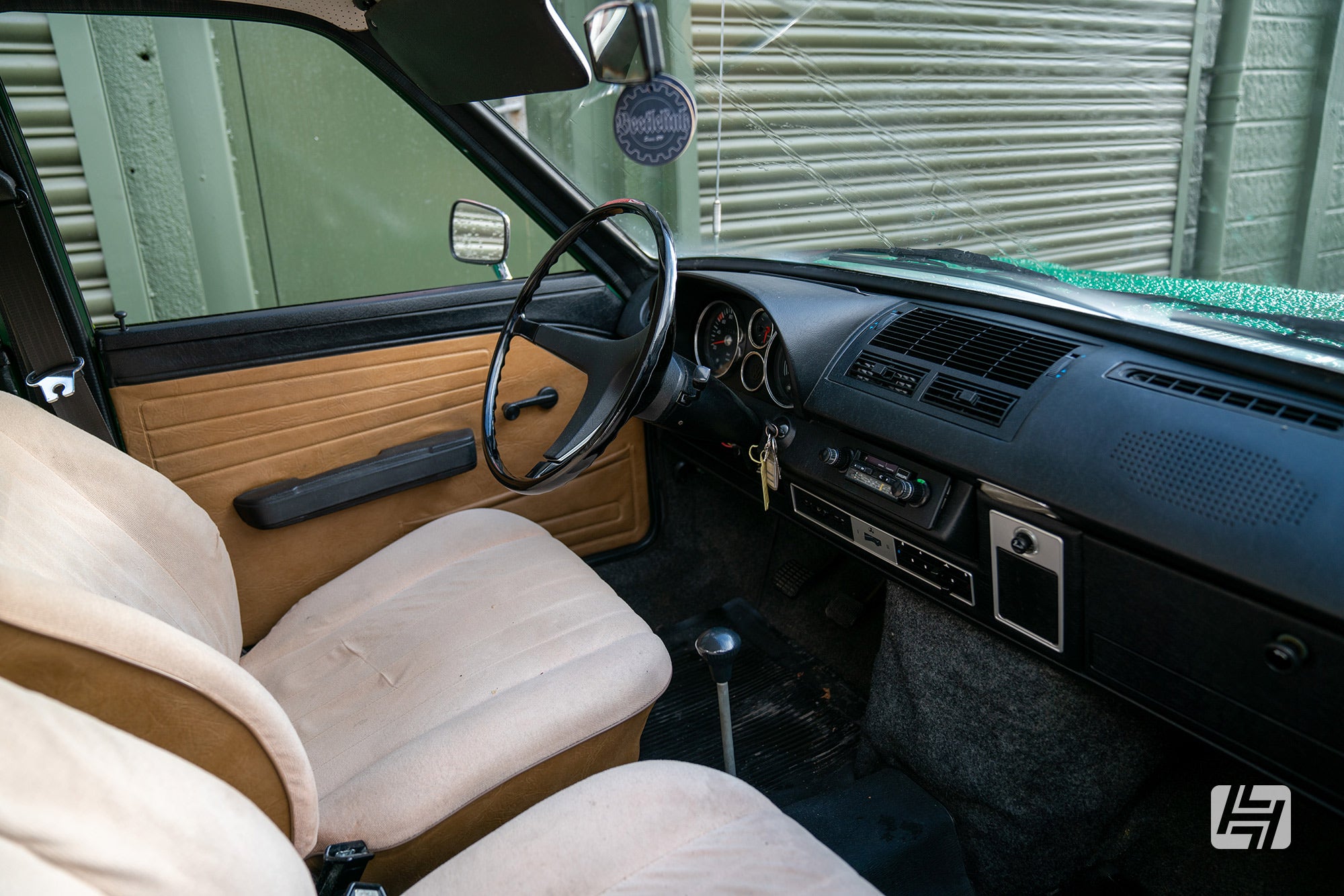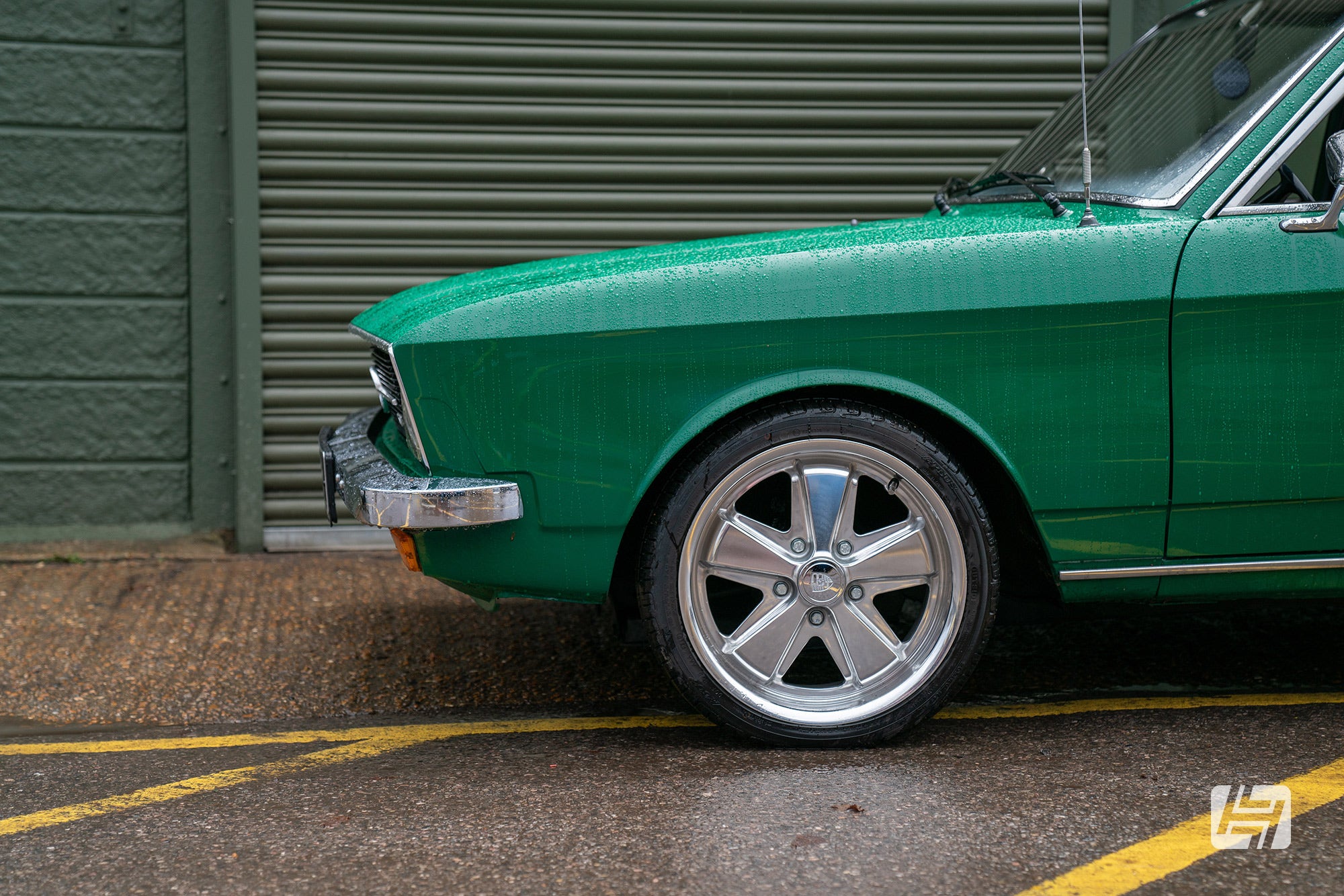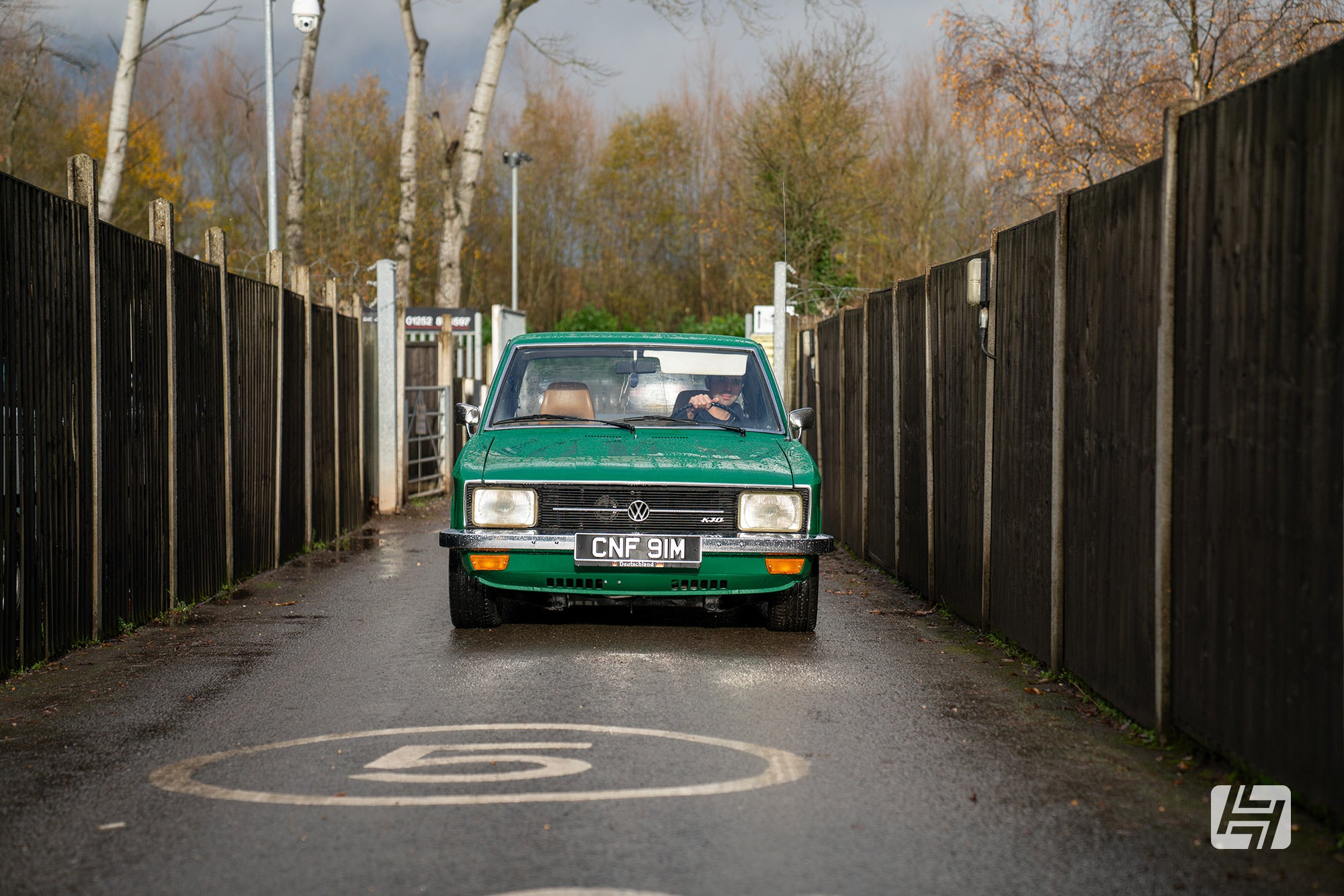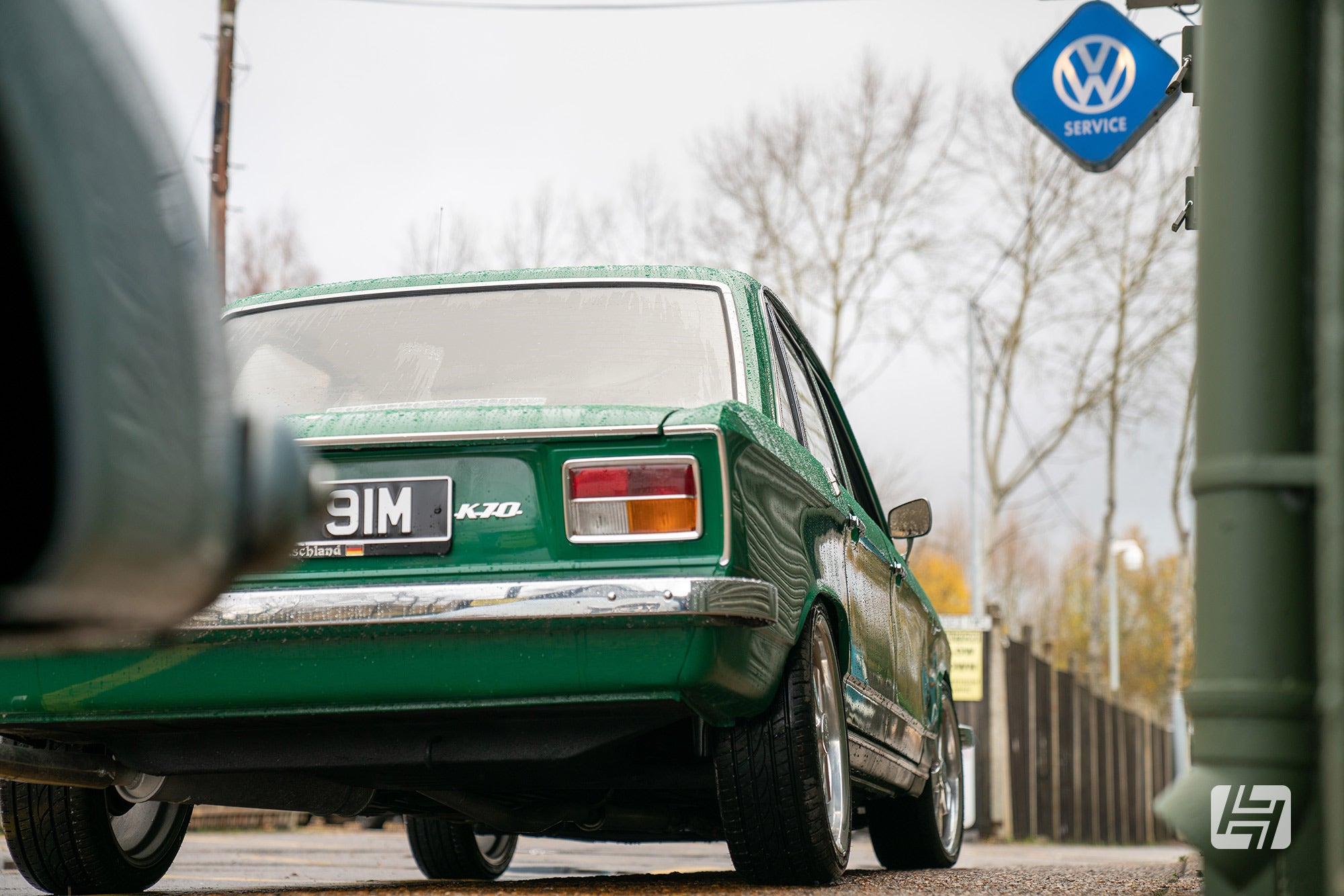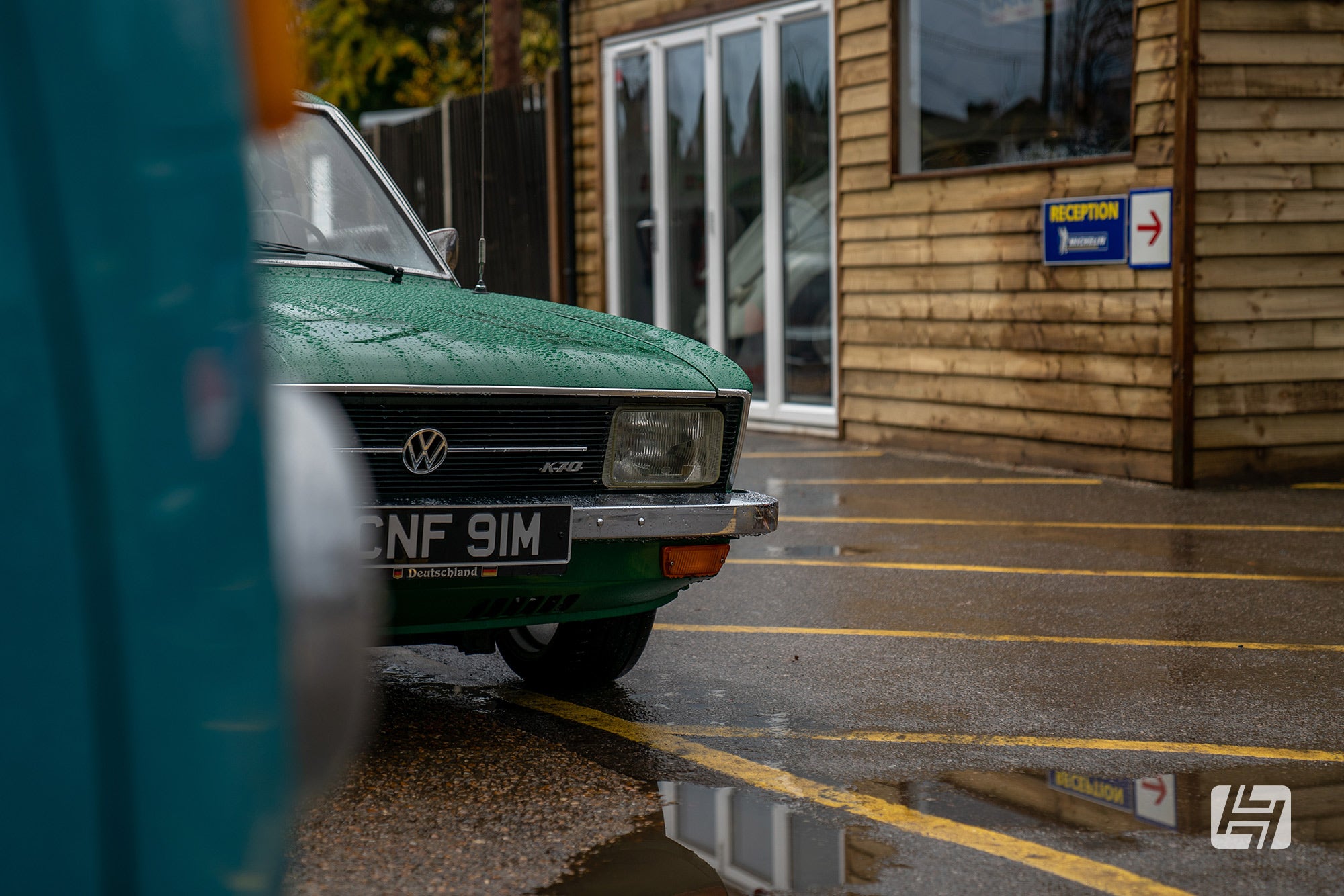 Group Hug!
A group shot was the perfect way to round off our time at Beetlelink.  If you find yourself needing a VW (or Porsche) workshop in the South East then give Grant and the team a call.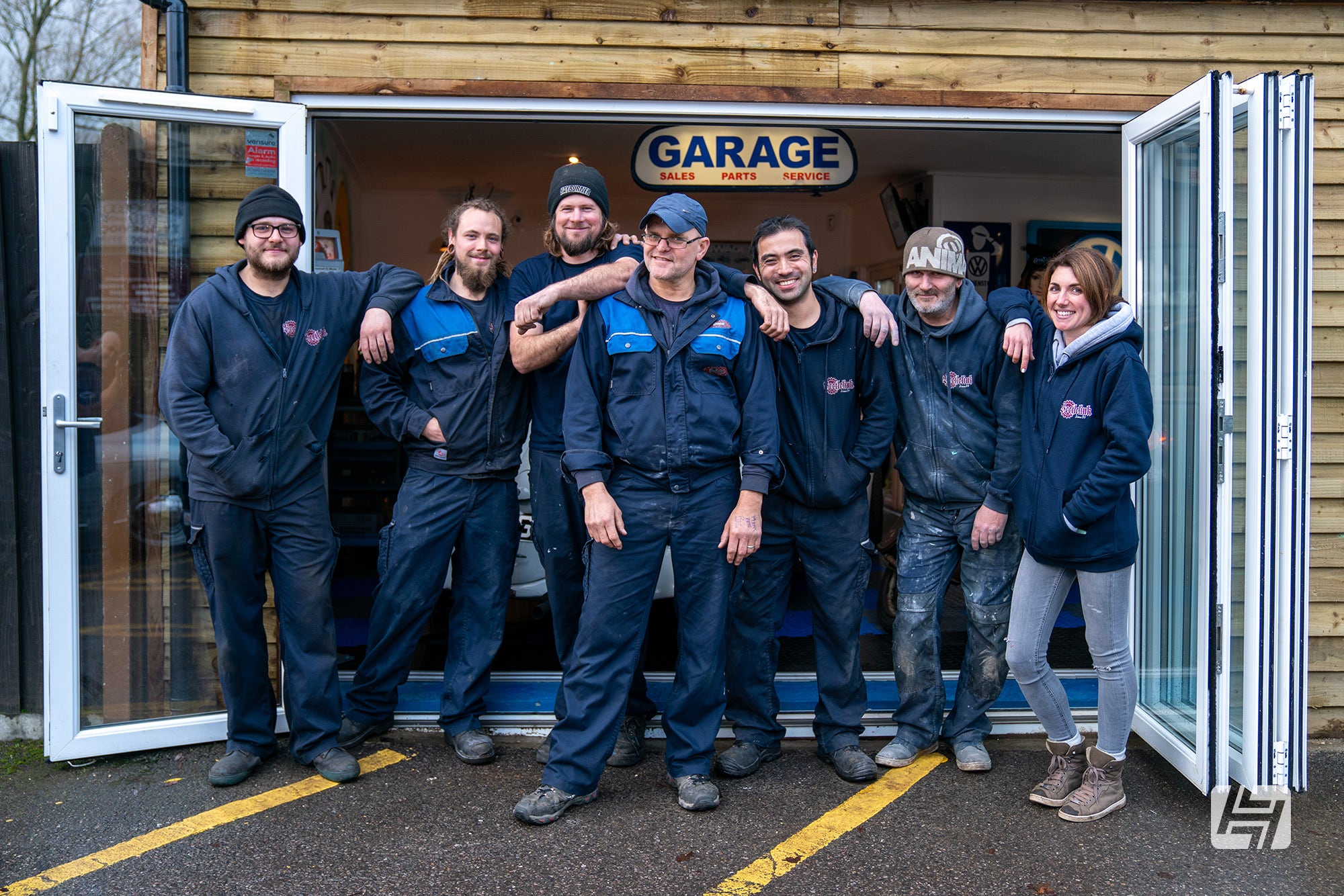 Our thanks to Grant and all the team for taking the time to show us around and chat cars for a few hours. Hope to see you all again soon! Andy