It is always a pleasure to hear from our customers with news of a project, a road trip, or even an insight into how cars or campers have influenced their lifestyle. This tale comes from Alan Zukas, a customer of ours from Africa who has kindly shared the story of his VW Type 25. Over to you Alan...
Buying a Type 25 new in 1983
I was living in Cheltenham working as a carpenter doing building restoration work in the early eighties. However, I didn't feel like this was my future, and I decided I wanted to go back to my roots in Africa. I took the profits from a 2-year build and bought a new Volkswagen Type 25 Camper in 1983. It was the first of the 1.9 Waterboxer models and I took it straight to Devon Conversions to be turned into a Devon Sunrise. I added the triangular mosquito netted windows into the roof canvas to add some through ventilation to help cope with the African heat.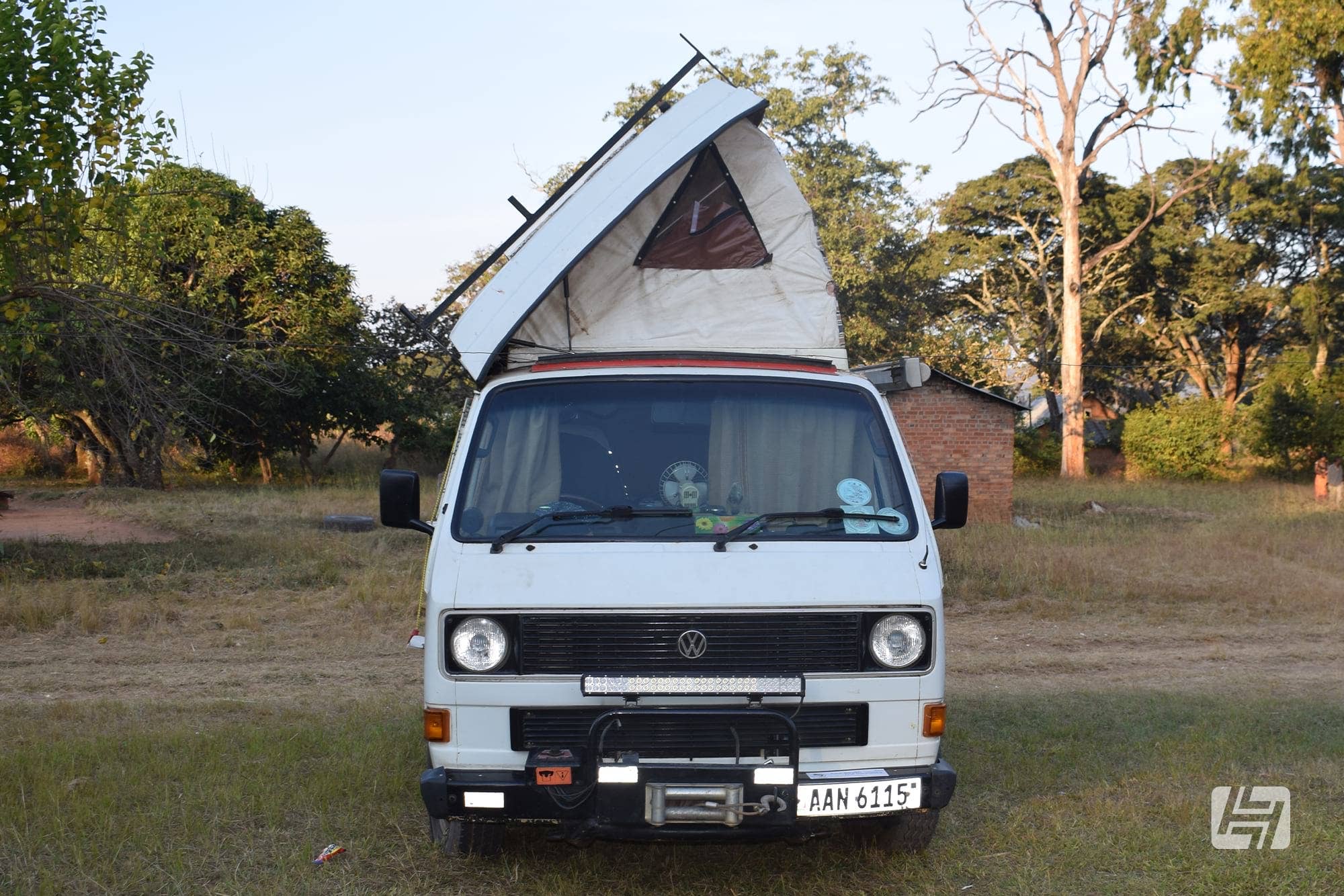 Shipping a Campervan to Africa
The Camper was collected and loaded in preparation for its first journey; Southampton to Mombassa! There were sheets, bedding, and camping gas bottles along with a box socket set, some spanners under the bed, and my dismantled carpentry table saw ready for work when we got to Zambia. 6 weeks later with our 2 young children (4 and 1 ½ yrs), we flew out to Mombassa to meet the camper. We booked into a beautiful beach hotel to wait a week for it to arrive. But the ship went further south to Dar es Salaam to offload cargo first, and we ended up staying there for 6 weeks. This time was not wasted though, we learnt to windsurf, went snorkelling on the reef, and ate copious amounts of delicious seafood; jumbo prawns and lobsters mostly! To add to the frustrations of the van delay, Kenyan customs would not give a temporary transit entry permit, so I had no choice but to organise a 'carnet de passage' with the AA in the UK. This involved a $20,000 deposit being put in place to prevent us from selling the van for a duty-free profit in the following five years. We would be in Kenya for only a few days, but we couldn't travel through without it.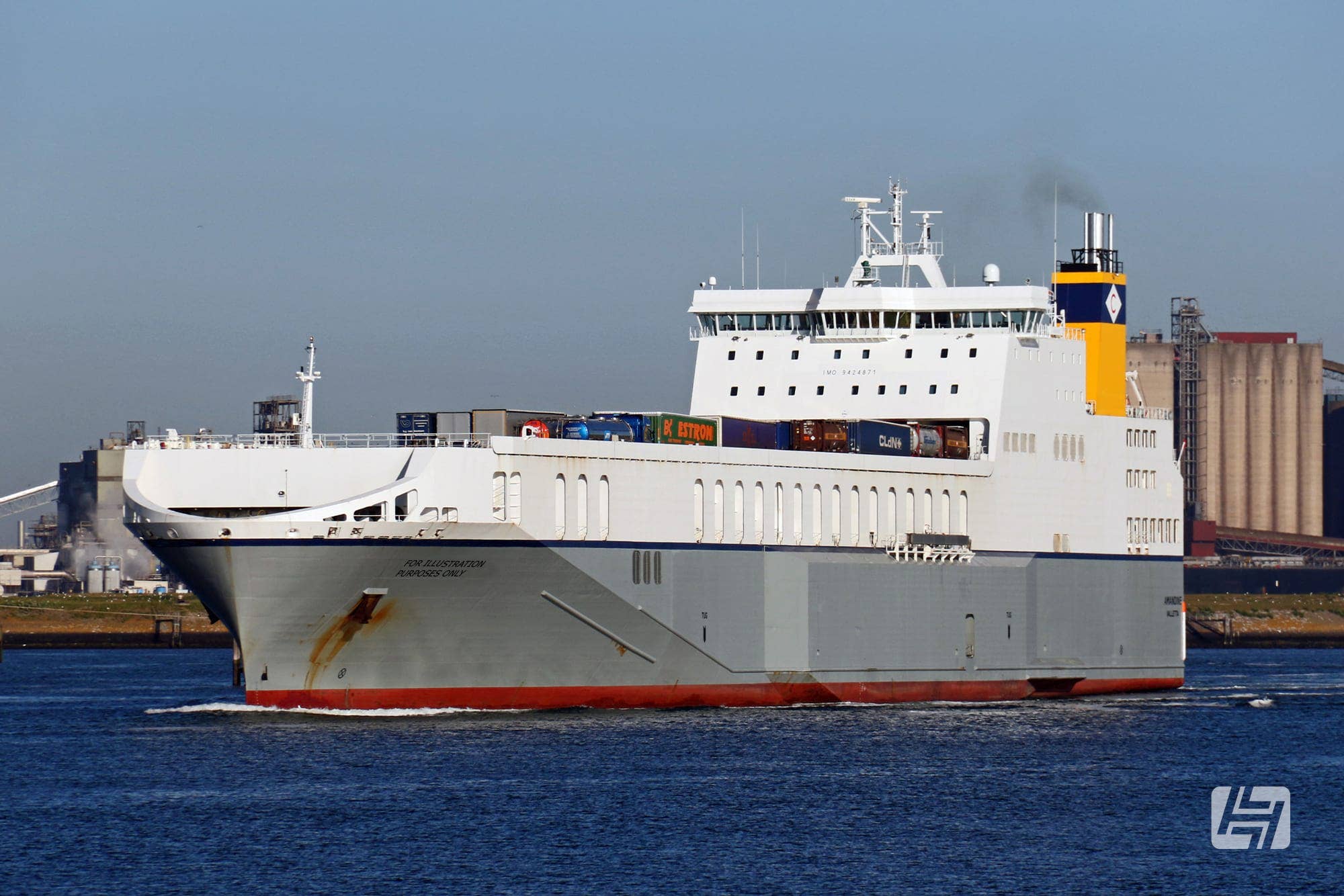 The first-night camping in Africa
Once our camper arrived we checked out of the hotel and moved onto the campsite next door, to sleep in our new home for the first time. It wasn't long before the personalisation started, with a 2nd battery fitted in the engine bay and a voltmeter and ammeter cut into the dashboard using a hand drill and a swiss army knife metal saw. In the absence of a factory-fitted air conditioning option, I fitted 2 x 12v fans inside the front and rear for cooling. In fact, even though we had air-con installed in 2000, they are still in place now!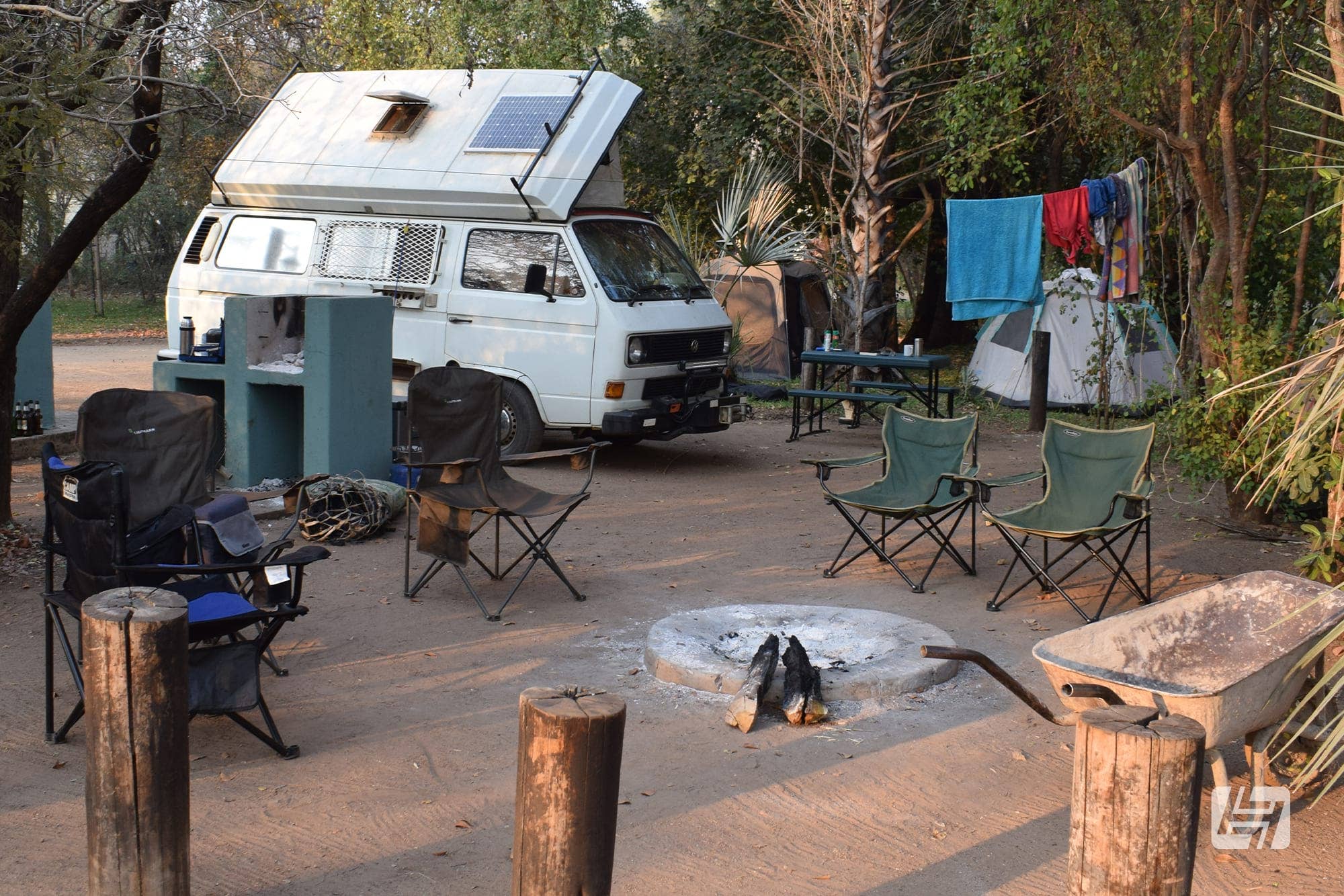 Driving to Zambia
The most important preparation for the oncoming 2000 mile trip to Lusaka was to buy 5 x 20lt jerry cans full of petrol, as we had been warned that no petrol was available for 1000 miles through Tanzania. These were loaded on top of the engine compartment and had to be offloaded and loaded every time we wanted to sleep or access the engine. Not the best or safest solution but the only option we had at the time. With the Waterboxer model only a month or two old, there was very little in the way of T25 spares for it. So I carried nothing but a fan belt and a set of spark plugs. In fact, not even the local VW agents could believe it was water cooled with a Type 25 radiator at the front. Leaving Mombasa there was 70 km of tar road, pot-holed but still tar. As we crossed into Tanzania we hit 300kms of sand and coral rock road, either sliding or bumping depending on which surface you were driving on. Halfway along this stretch, the coolant expansion tank started leaking as it had split along the seam. We managed a DIY repair with Araldite but it necessitated an overnight camp to let the glue harden. The repair lasted about a year until a replacement pressure tank was sent out. The information we had been told about petrol was correct, and we just made it into Zambia with fuel from the last of the Jerry cans.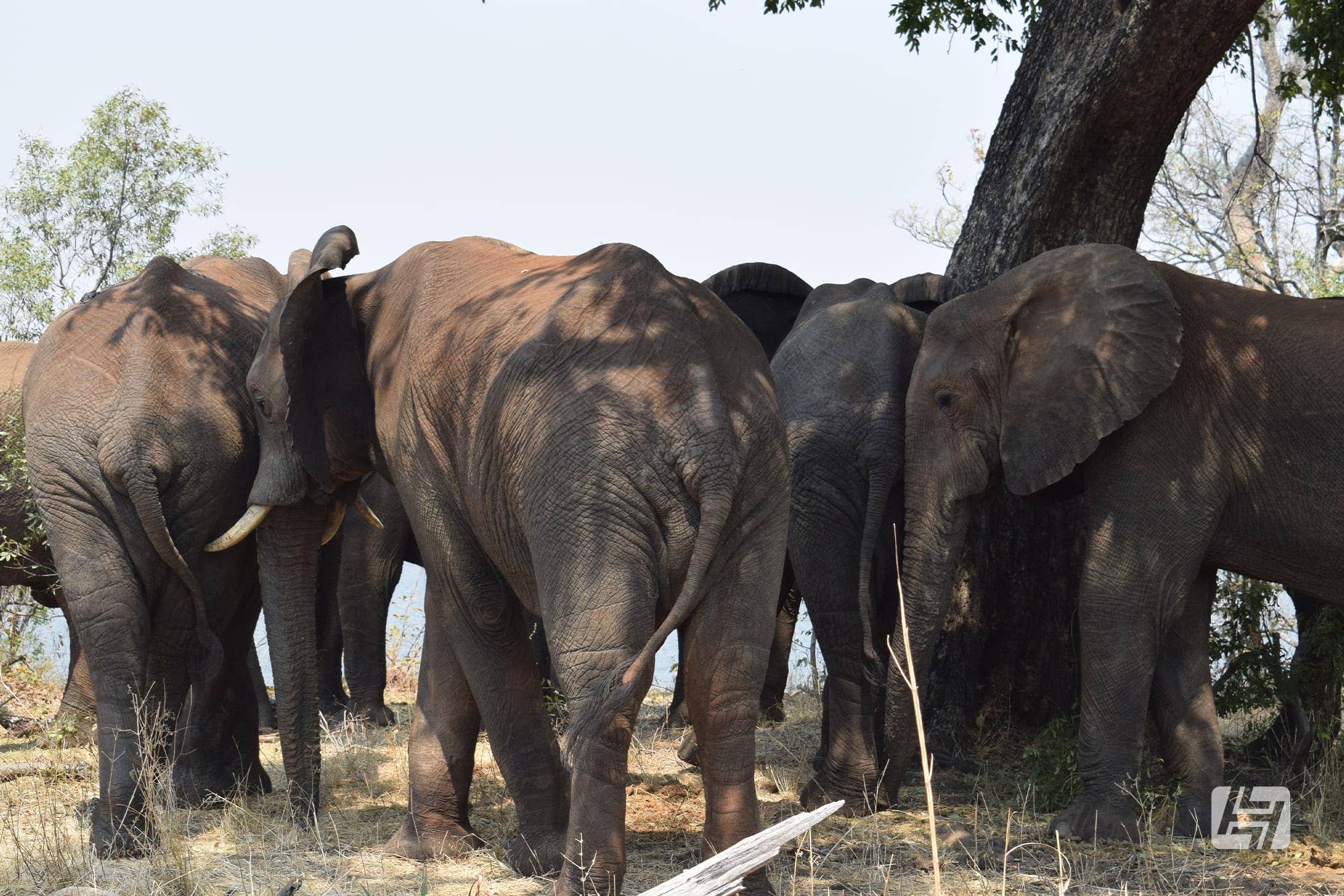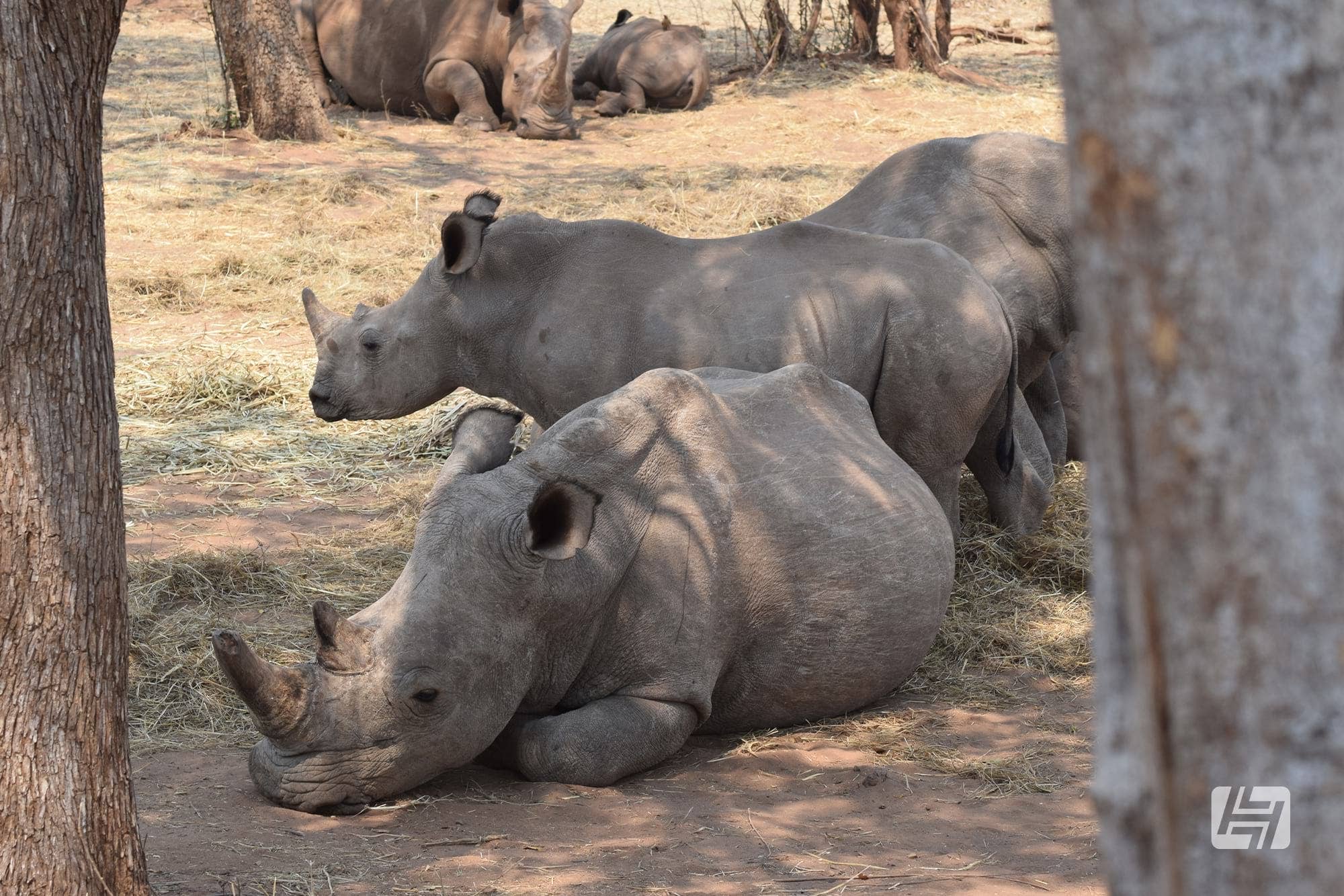 A break-in and security upgrades
Within a few weeks of arriving in Lusaka, thieves forced the T25 sliding window open and tried to steal the camper or at least the contents from within it. Luckily they left empty-handed as the alarm went off. As a result, I had 2 burglar-bar grills made and fitted over the sliding windows, to prevent unwanted entry in the future. We also decided to remove the temptation of jerry cans in the back by fitting a 2nd 60-litre petrol tank under the body.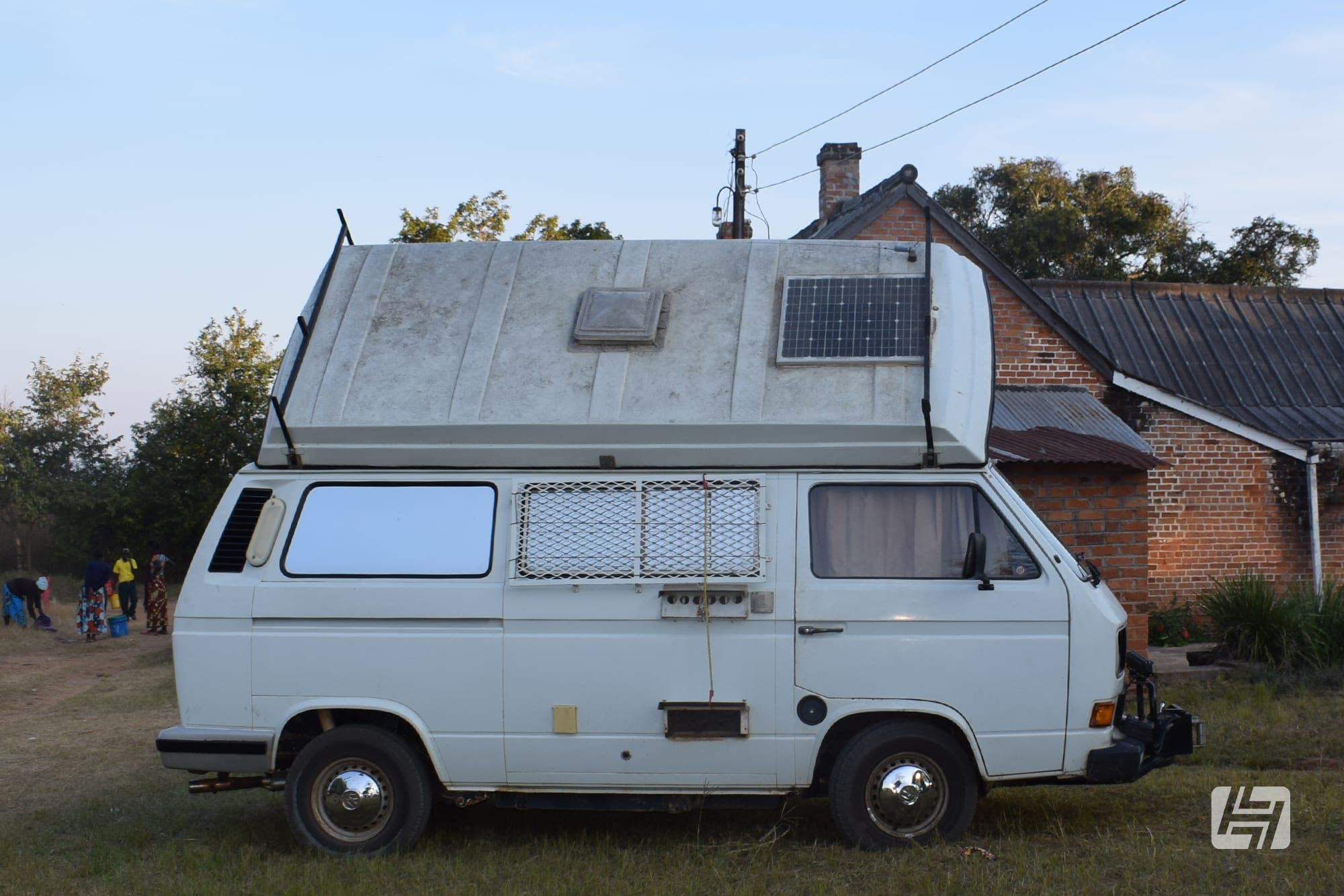 Living with a Type 25 Camper in Africa
Many trips have been made within the Southern African region to game parks and waterfalls all across Zambia, but also to Malawi, Botswana , Zimbabwe, South Africa, back to Kenya and Tanzania 5 times over for the beaches and seafood. One trip in 1984 remains memorable as we blew out the 2 rear shock absorbers on a bumpy dirt road going to the Luangwa Valley Game Park. With no replacements available, and no workshops even recognising it as a Volkswagen to source them anyway, we completed a 1000km round trip on badly pot-holed roads, with the rear end slewing wildly like an out of control crocodiles tail every time I braked!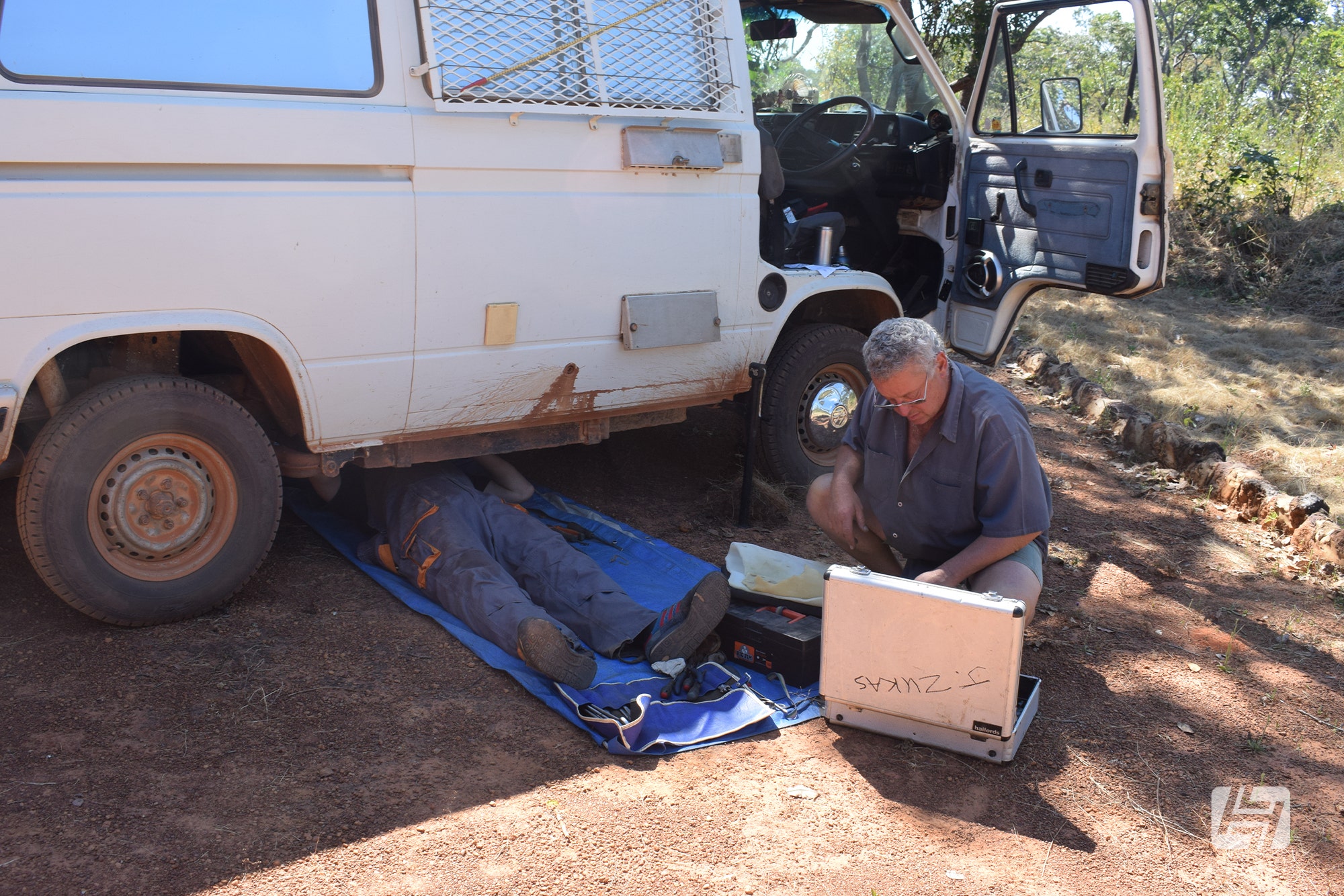 A trip back to Europe
In 1992 I went to the UK and shipped the Camper with me. We've never given it a name, just always affectionately known as the Camper. Having put on the original Jersey plates "J39571" I took it through Europe, over the Alps, the Grand St Bernard Pass, over the top, and down into Rome, where I lived for 3 years. The Italians wouldn't register it there as it was too old and didn't have any emissions control, in fact, they suggested I threw it in the scrapyard. I got around it by keeping the UK registration and insurance in place, so I could legally keep on driving. In 1995 I left Italy and shipped the camper back to Zambia this time in a container via Durban with all my furniture (and yes, the same power saw and socket set). I re-registered it as AAN 6115 again and we have had many wonderful camping trips to game parks going everywhere the proverbial 4x4 can go although just a standard 4 x 2.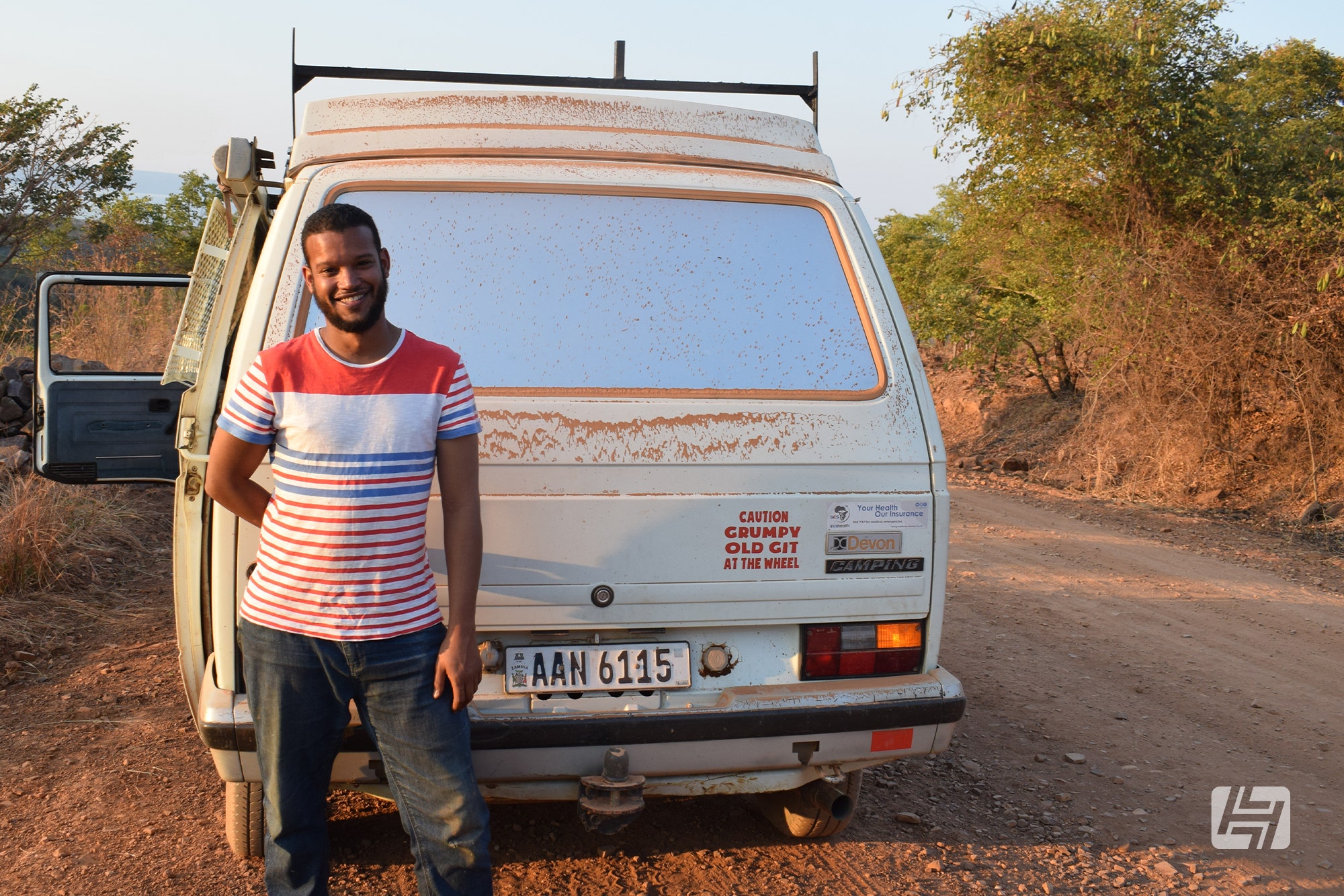 Coming into power
My only complaint with the Camper was there was never enough power, especially with the weight of the extra 60 litre fuel tank, camping gear, windsurf board, and a trailer or even a speedboat on the back! After two rebuilds on the already replaced factory rebuilt engine, it was another seizure that prompted the move away from waterboxer and a trip to a workshop in Johannesburg that could offer a 2.0 litre Toyota engine or a brand new 3.4 litre Ford V6. You can guess which one I chose... They cast a new bell housing to link the engine to the VW Type 25 gearbox and installed an LSD. We also now had enough power to drive an air conditioning unit, an 8,000lbs winch on the front, and a bigger fridge inside. The change to a 3.4 litre V6 has been fantastic and we finally have the power this vehicle needed, overtaking is easy in 3rd or 4th gear at 55-75mph and all with lower fuel consumption. I now rarely push the pedal more than halfway down, and if I do put it to the floor I find myself doing 100mph even when pulling the boat behind, which is not a good idea on our roads.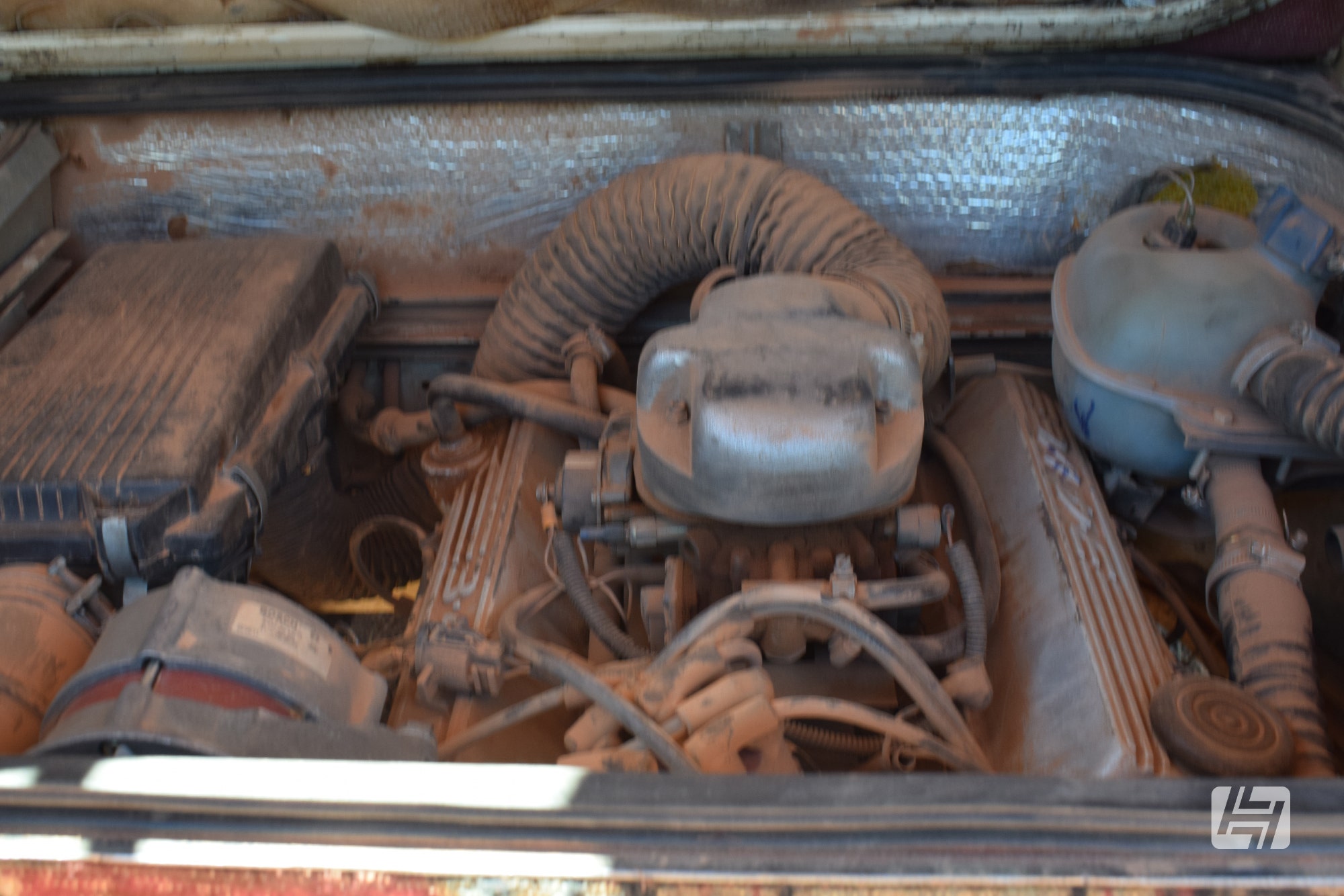 One of the family
All my children (Mark 41, Ben 39, Jesse 33, Rachel 23) and now grandchildren have grown up with the Camper as their favourite playroom for them and all their friends. It's the first place they would take a new visitor. I'd get "Dad, open the roof" followed by a request to demonstrate the fans, the lights, and even show off the Porta Potti. Some will only come to stay if they get to sleep in the camper, not the house. We've had many memorable trips all around the southern African region over the past 39 years: To game parks, through river beds, onto boats by crane, and plenty of hand-pulled pontoon ferries across rivers.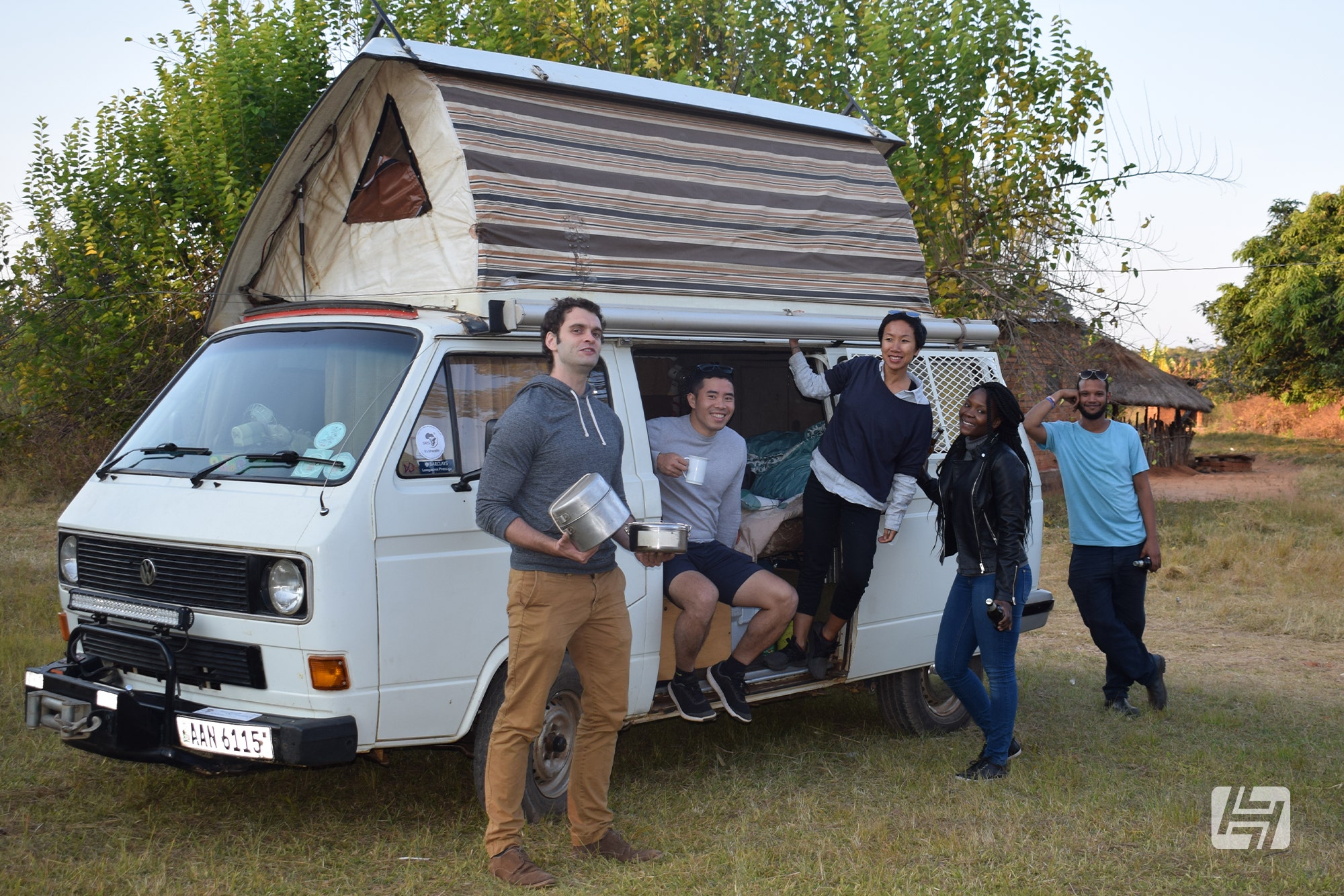 It sounds pretty amazing, don't you think?! massive thank you to Alan for reaching out and sharing his story with us and providing some pretty epic photographs to accompany. If you've got a VW or Porsche-related story to share please do get in touch with us, we'd love to hear all about it.
Alan / Andy