Backdating is a term that has become popular over the past decade or so to describe making a newer vehicle look older. In the instance of the Porsche 911, it is possible to fit body panels, bumpers and accessories designed for the 69-73 model to a later vehicle such as the G Body or 964. The good news is that it has never been easier to transform a younger model to take on the form of your dream classic coupe. Let us talk you through 10 ways to backdate your Porsche 911.
Why backdate a Porsche 911?
With lower initial purchase prices, not only is a backdated 911 more financially achievable, but they also present less of a worry when it comes to using as Porsche intended: as an everyday sports car. You can have the best of both worlds. A larger capacity engine, extra gears, better seats, more efficient heating and the classic swooping body lines of the early '70s 911. What's more, to the average motorist looking on with admiration at the traffic lights, no one will ever know any different. Especially if you combine the whole makeover with a 'personalised' age disguising number plate.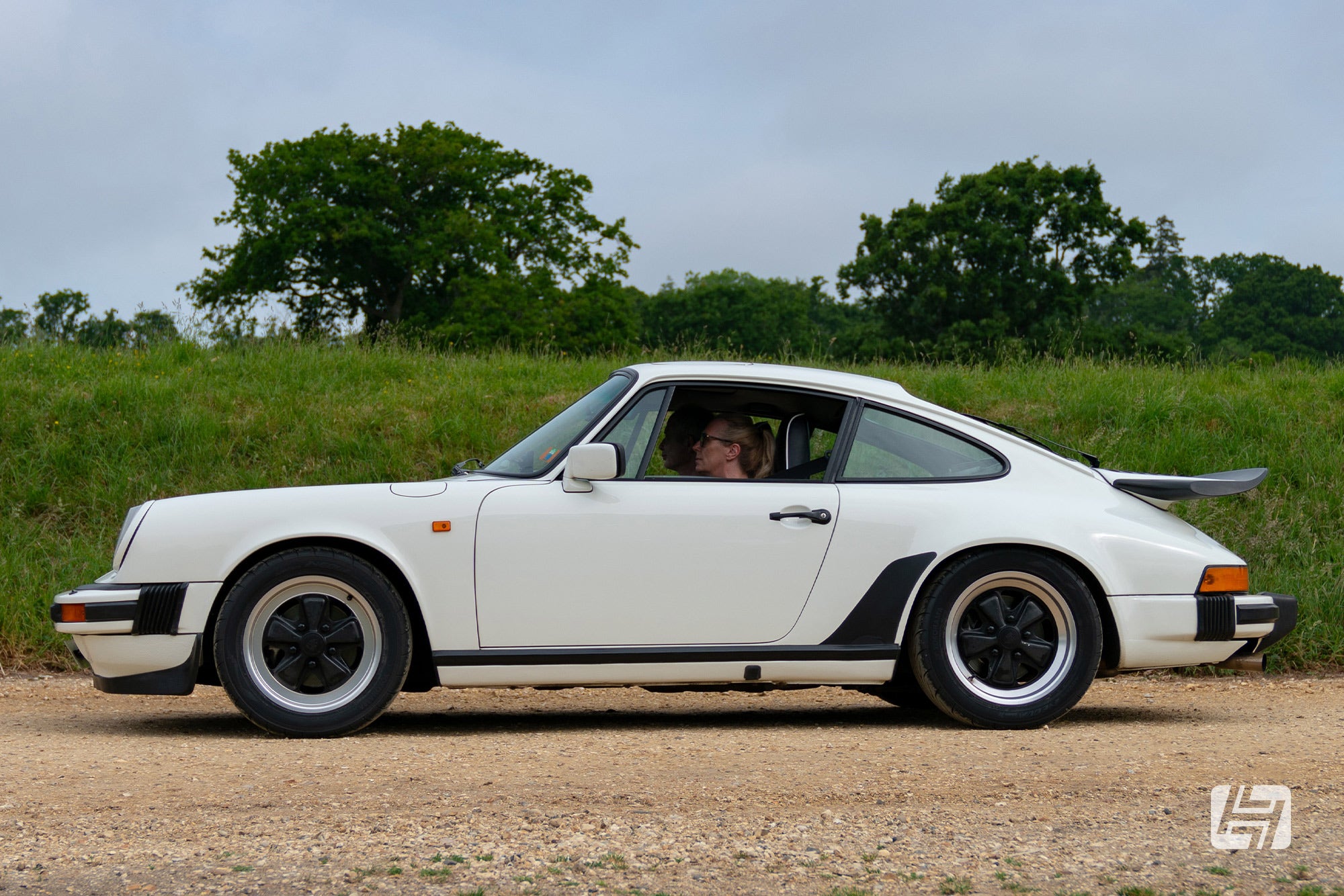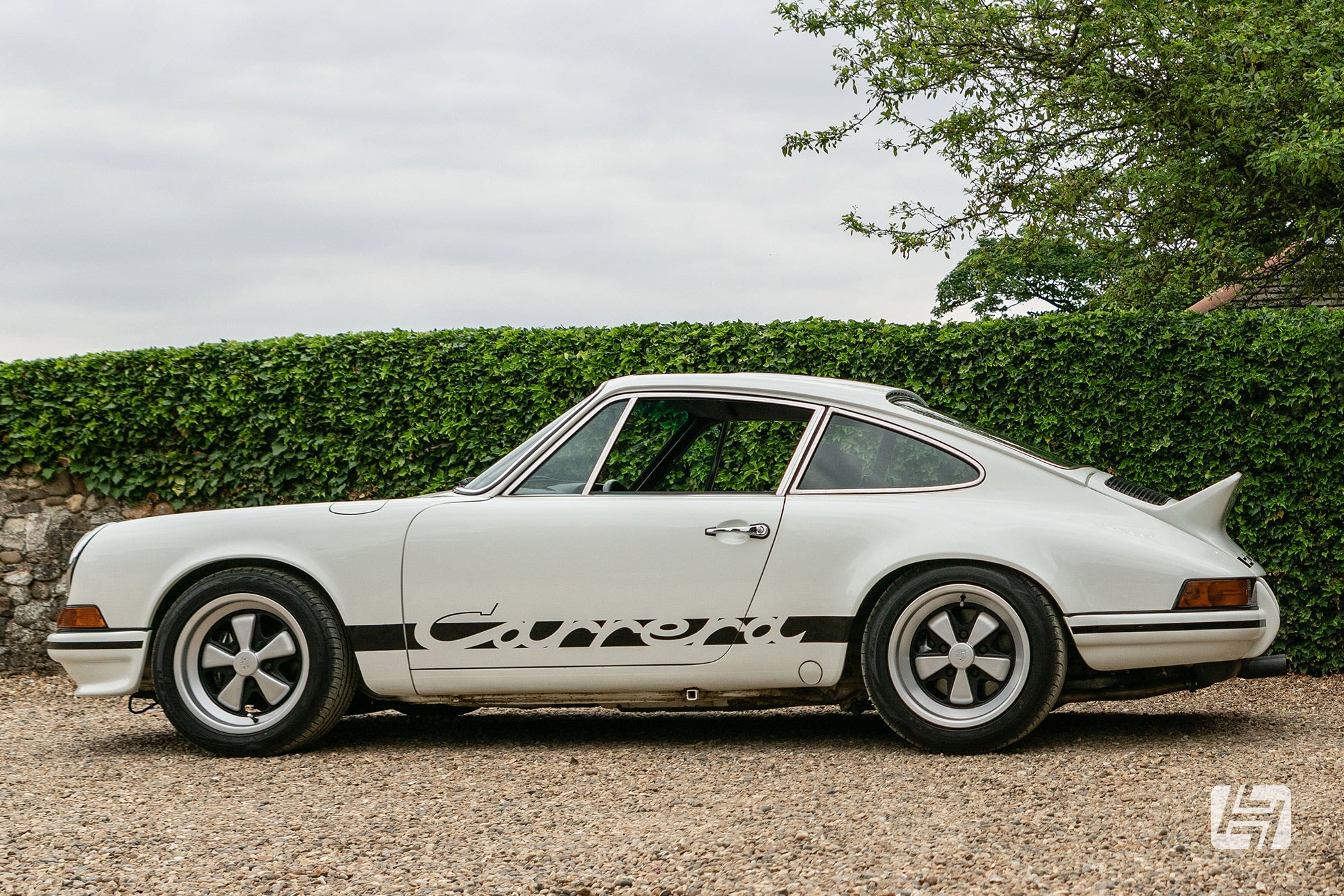 What donor car can I use to build a backdate Porsche 911?
There are two main candidates for this conversion. The G body which was manufactured between 1973 and 1989. The other option is 964, which was made between 1989 and 1993. The same backdating principle can be applied to Coupe, Targa and Cabriolet models, depending on your preference, although it is the Coupe body that is typically targeted for most transformations.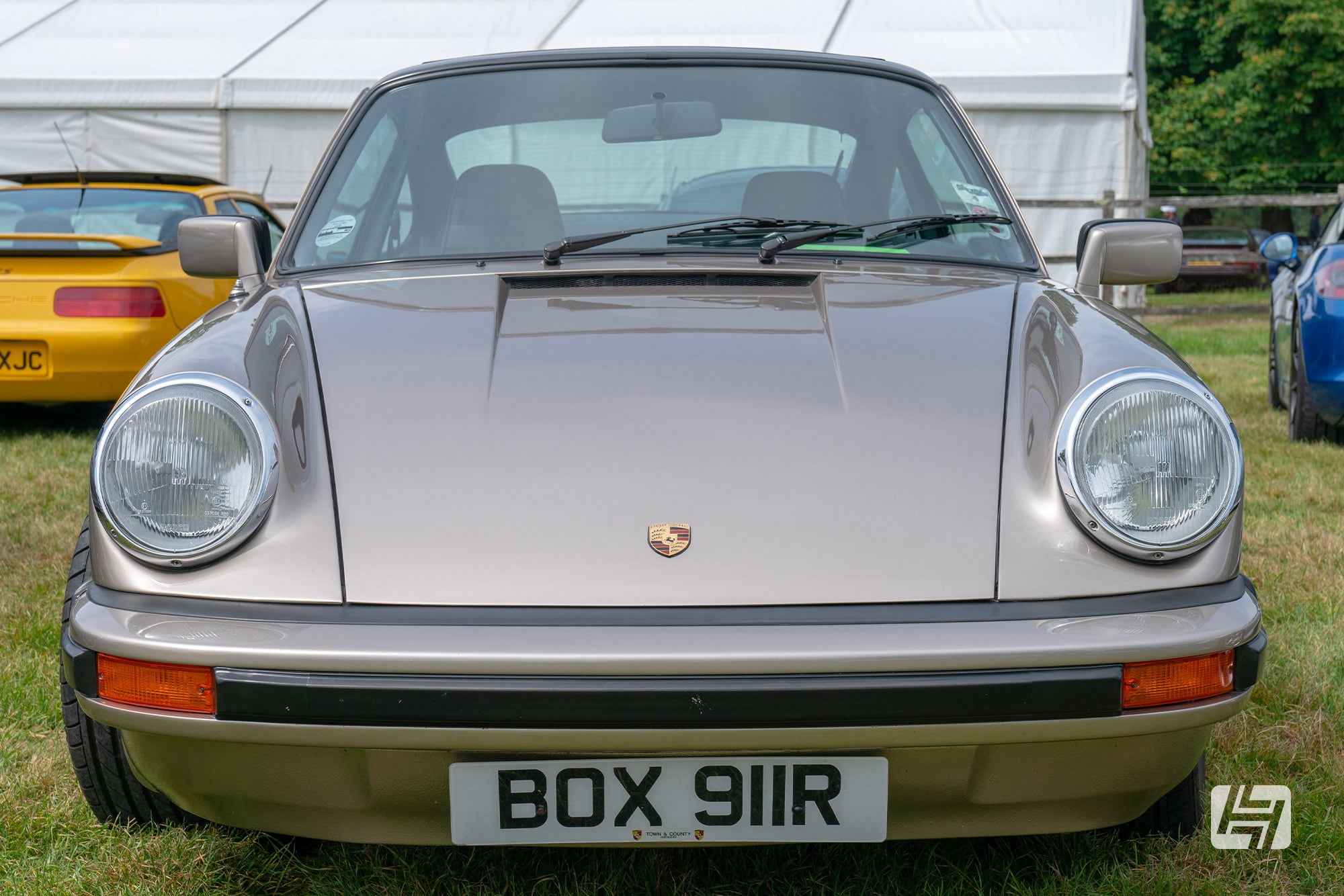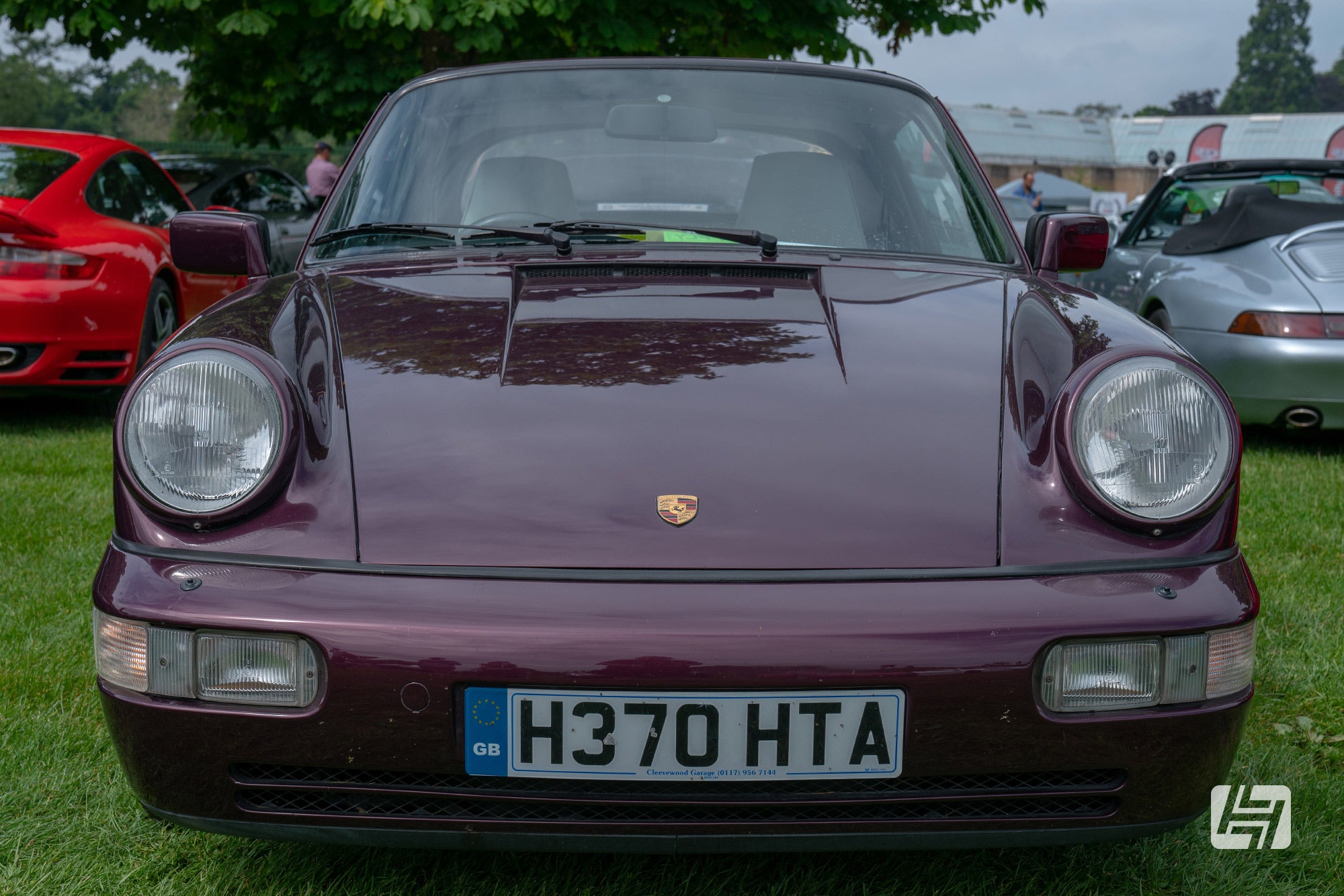 Getting the Porsche 911 Backdate look
Much like our guide to backdating a VW Beetle, we'll start at the front and work our way backwards.
1.Long Bonnet
The first Porsche panels to swap over will be the front bulkhead panel which houses the lower bonnet catch.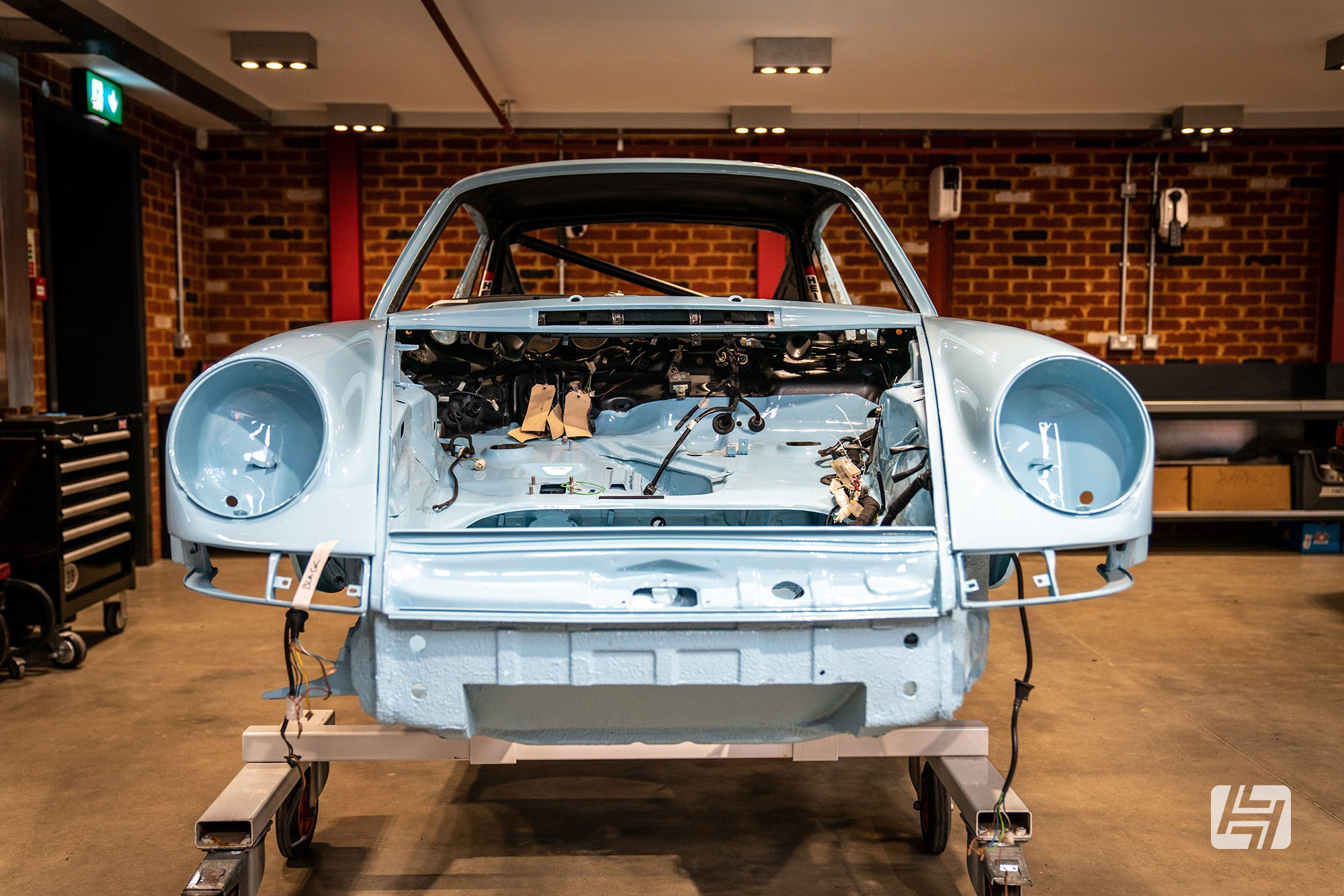 Once this is fitted you can look at fitting an earlier style longer bonnet with the corresponding upper bonnet catch to suit.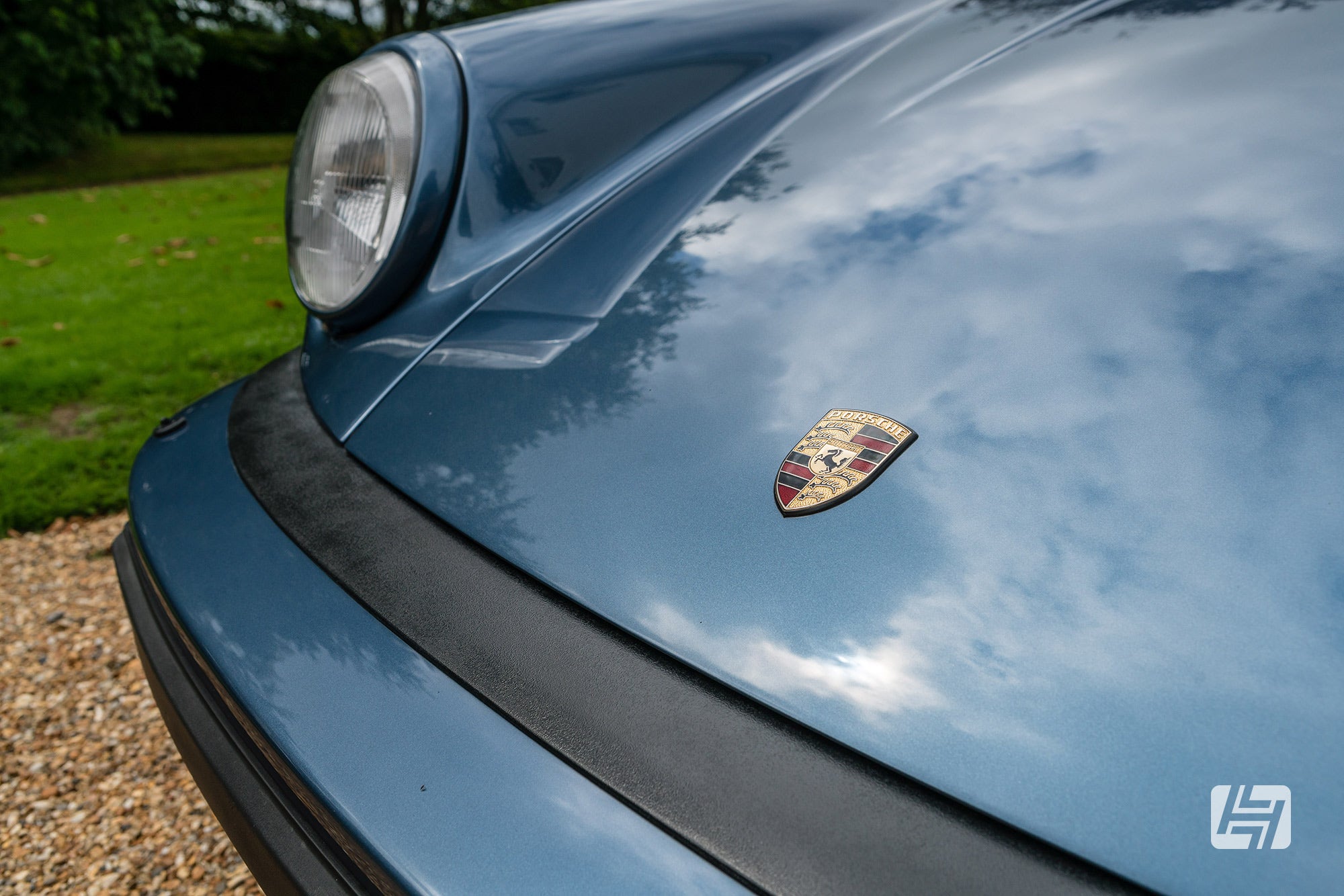 2. Front Wings
Next on the hit list when it comes to altering the style of Stuttgart's favourite sports car are the front wings. The most noticeable difference is the extra metal below the headlight allowing for the indicator and the slatted horn grilles, and the lack of a hole for the side repeater.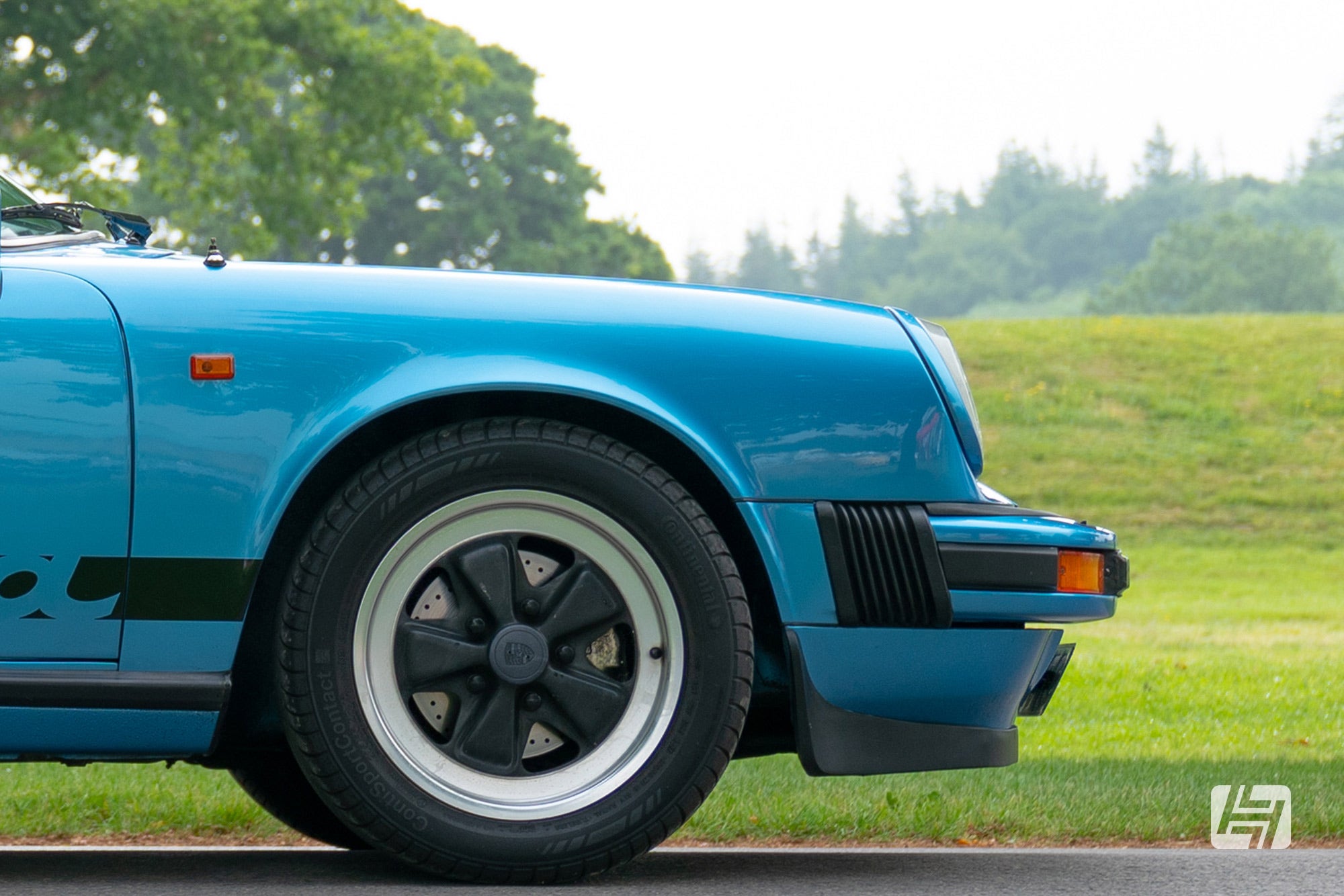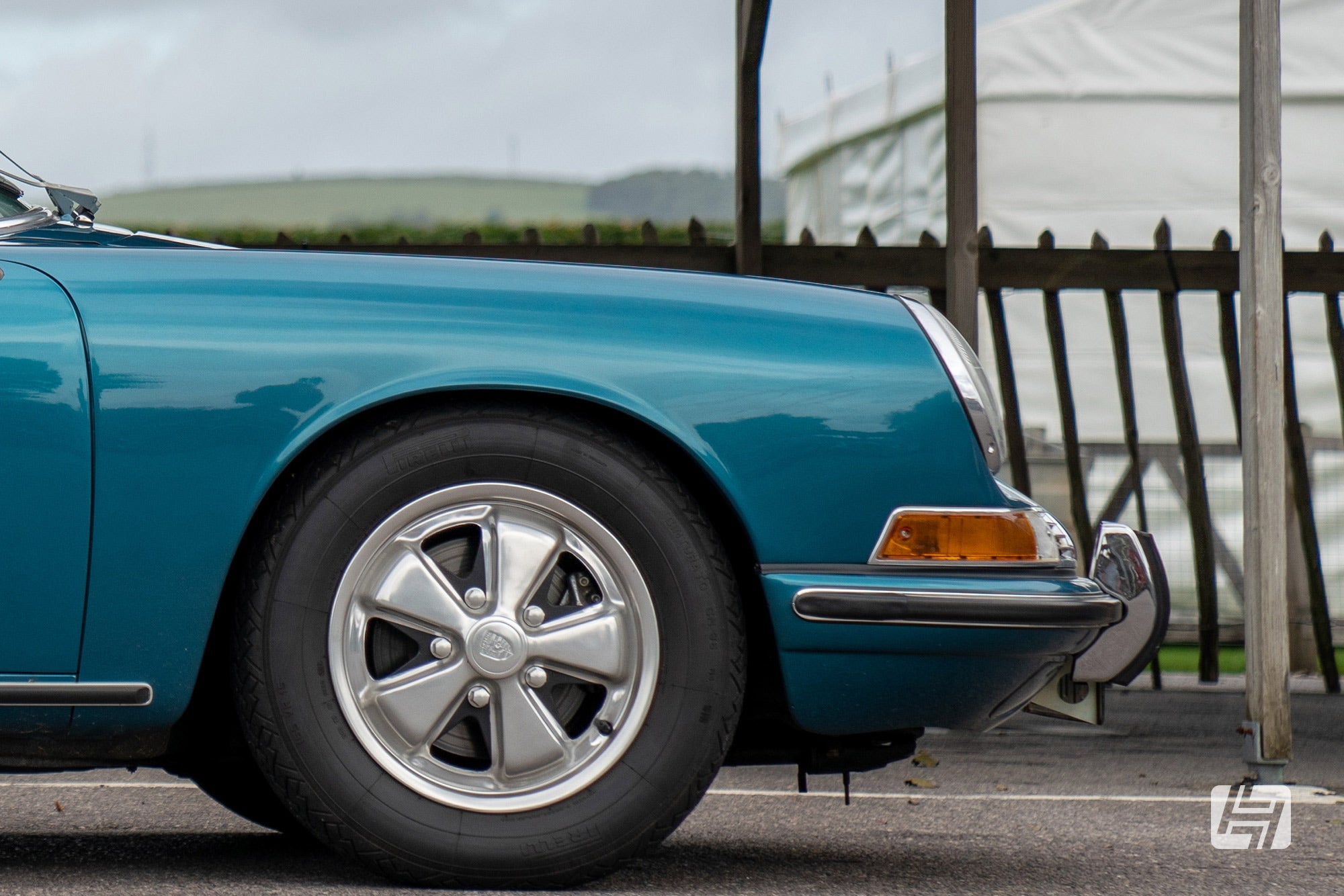 3. Headlamps and Indicators
Bringing your backdated front end to life is a new set of Porsche 911 headlamps and early 911 indicators which sit below and alongside the horn grilles. Depending on the condition and specification of your base vehicle you may find you can re-use your headlamps even if choose to purchase new 911 headlamp outer rings.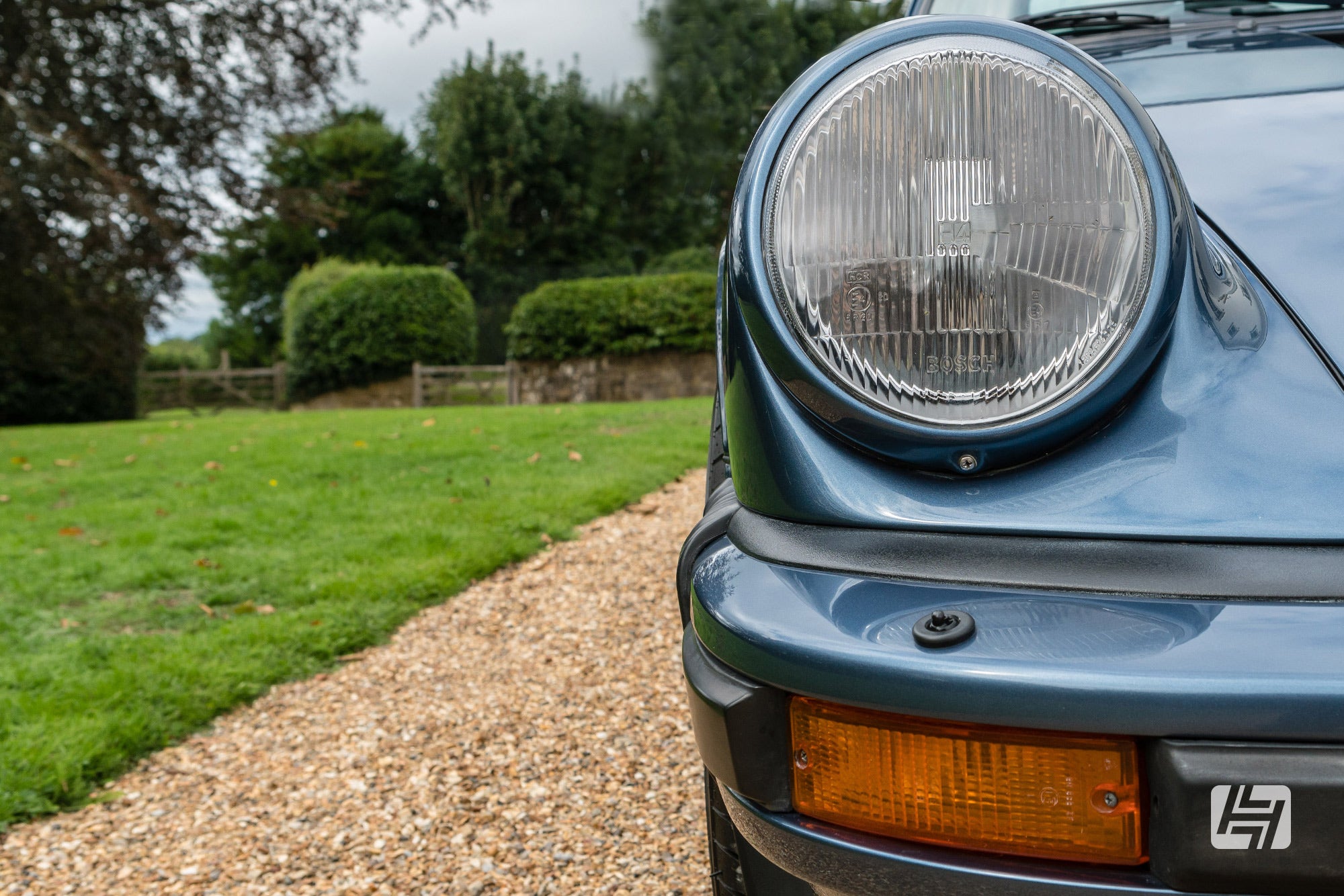 4. Front Bumpers
It's only when you look at an early and late car next to each other you realise how much the shape evolved in 20 years from the close of F series production in '73. Discarding the more rotund rubber or plastic units in favour of the frugal, slender 911 front bumper of the earlier car will really bring your backdate dream to reality, at the front at least! You will also require bumper support brackets and if it suits your tastes you may choose to add front bumper over-riders.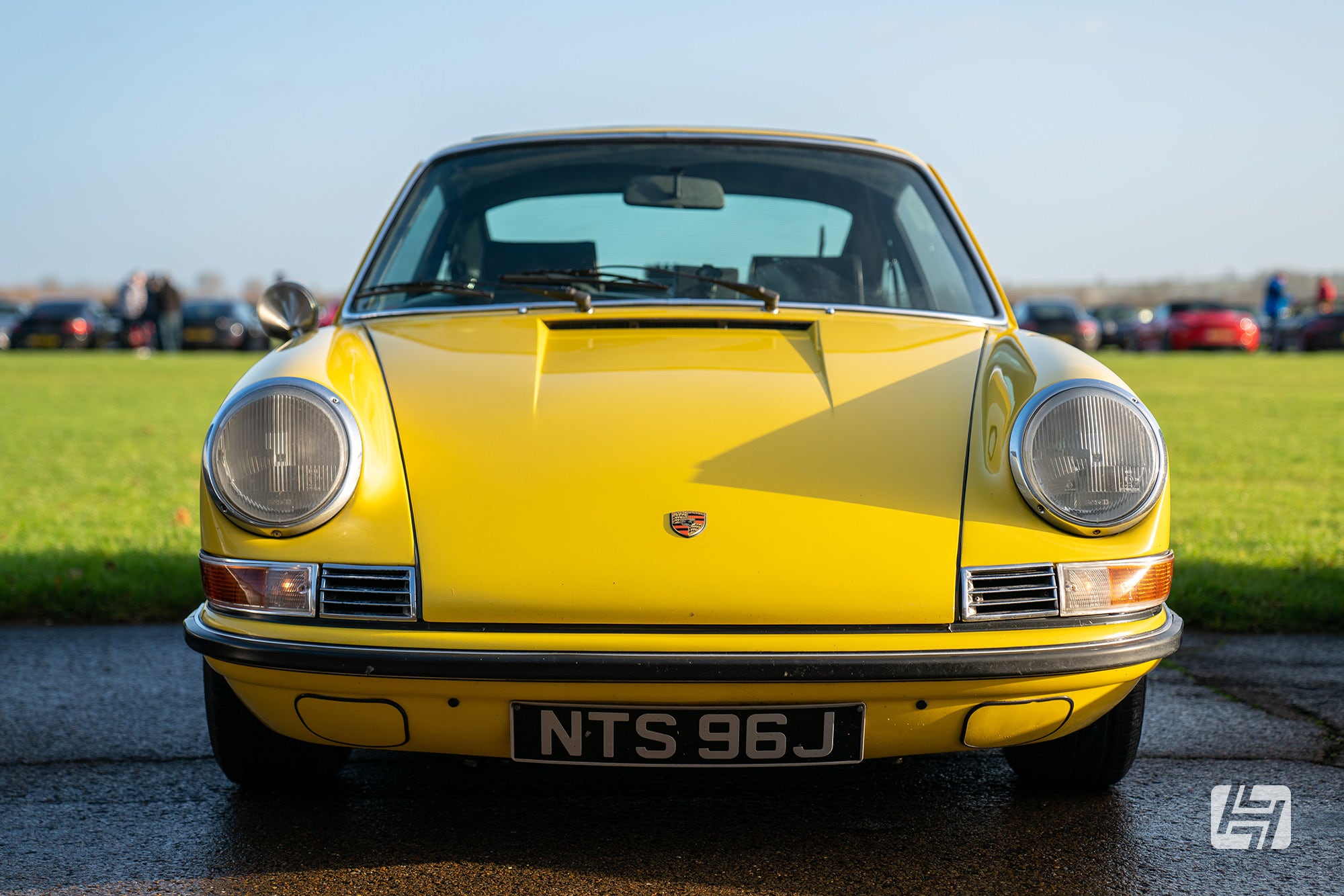 5. Wing Mirrors
Whilst you are taking your tools around to the rear of the car, stop off at the doors to remedy the sizable wing mirror situation with something a little more period correct. The choice is yours as to whether you fit original or custom. Find these Durant style mirrors online here.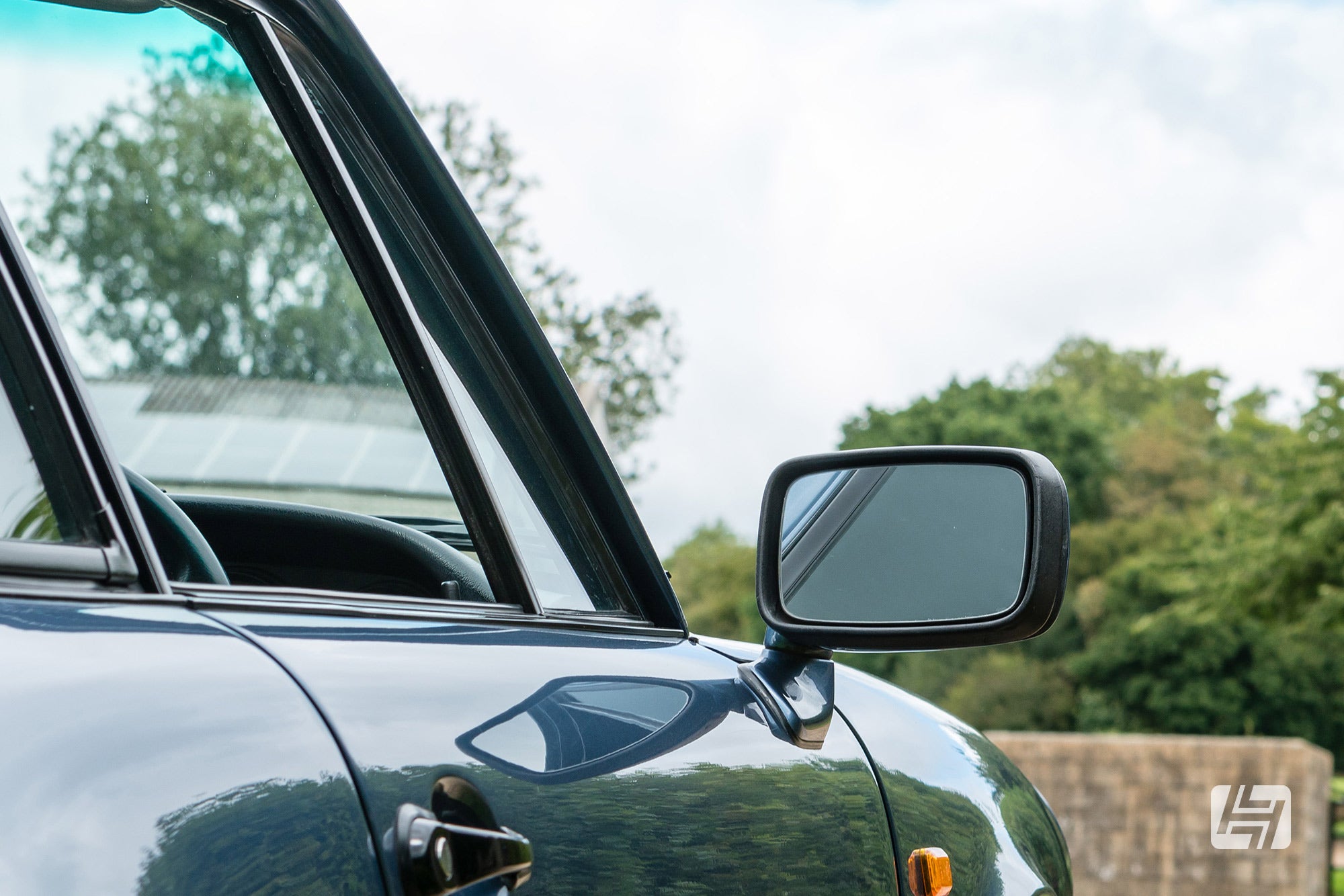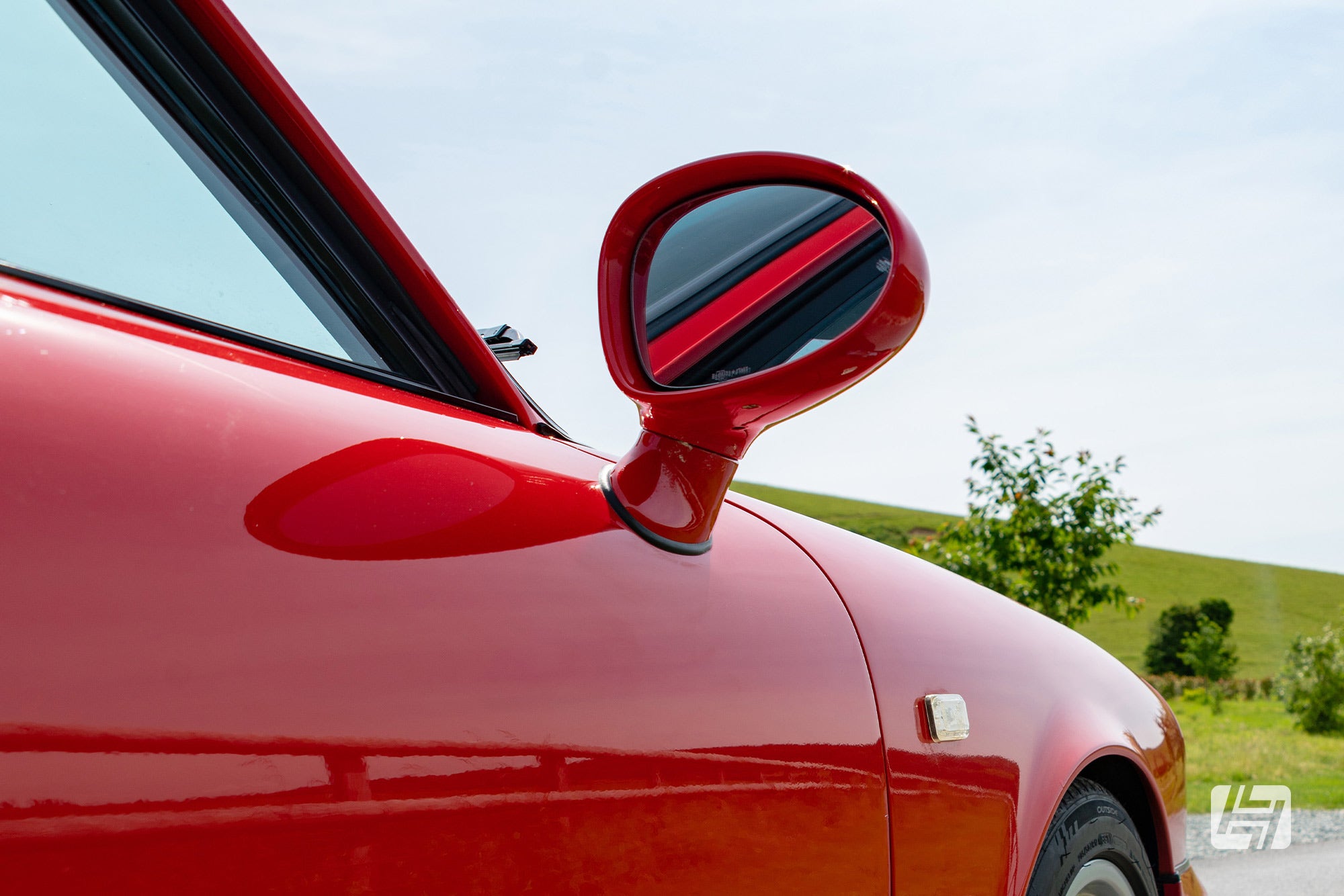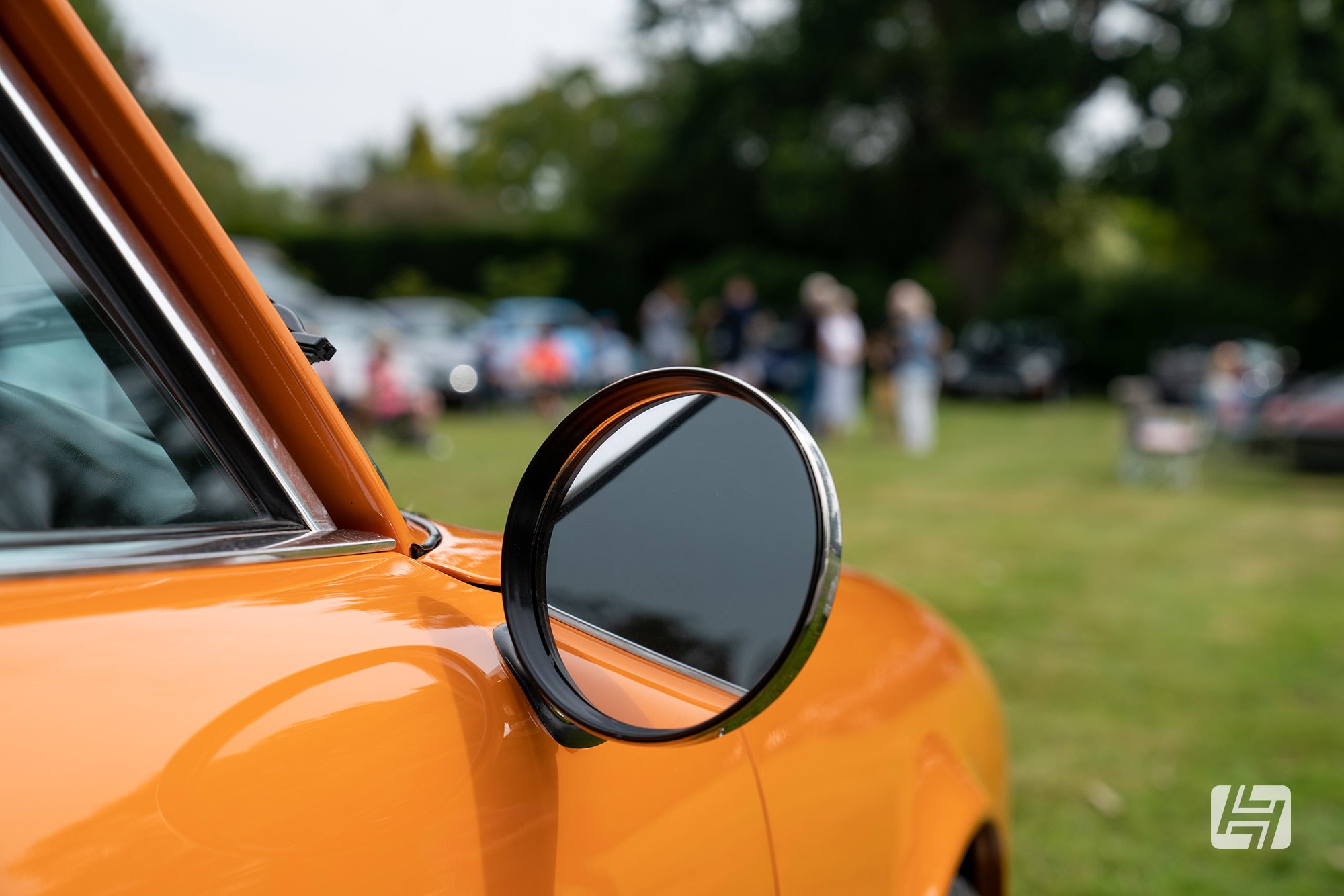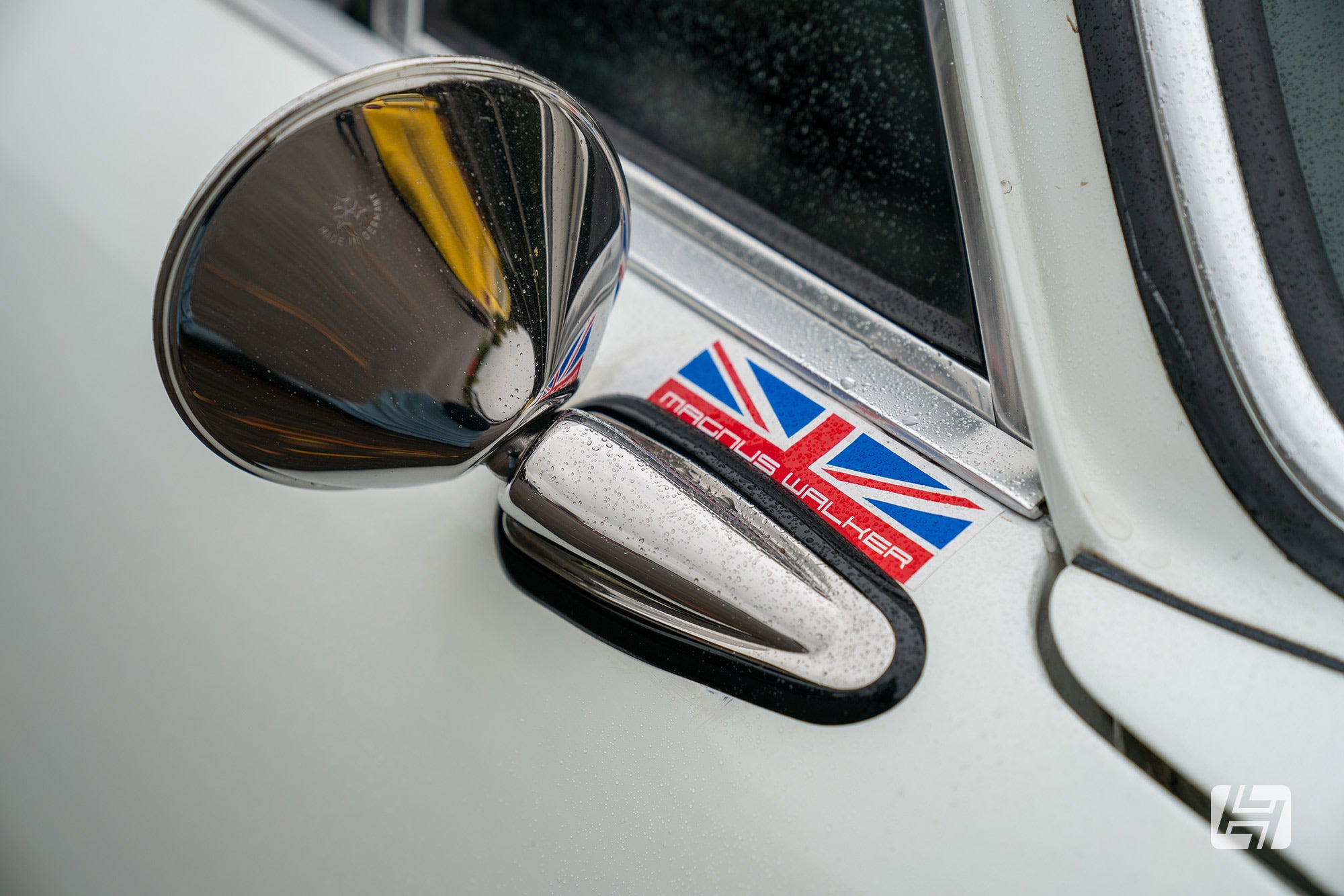 6. Engine Lid
The Porsche 911 engine lid is physically the same for F and G body cars, but if you have a 964 you will probably wish to fit a pre 73 engine lid, without the spoiler and with smaller 911 engine lid grille.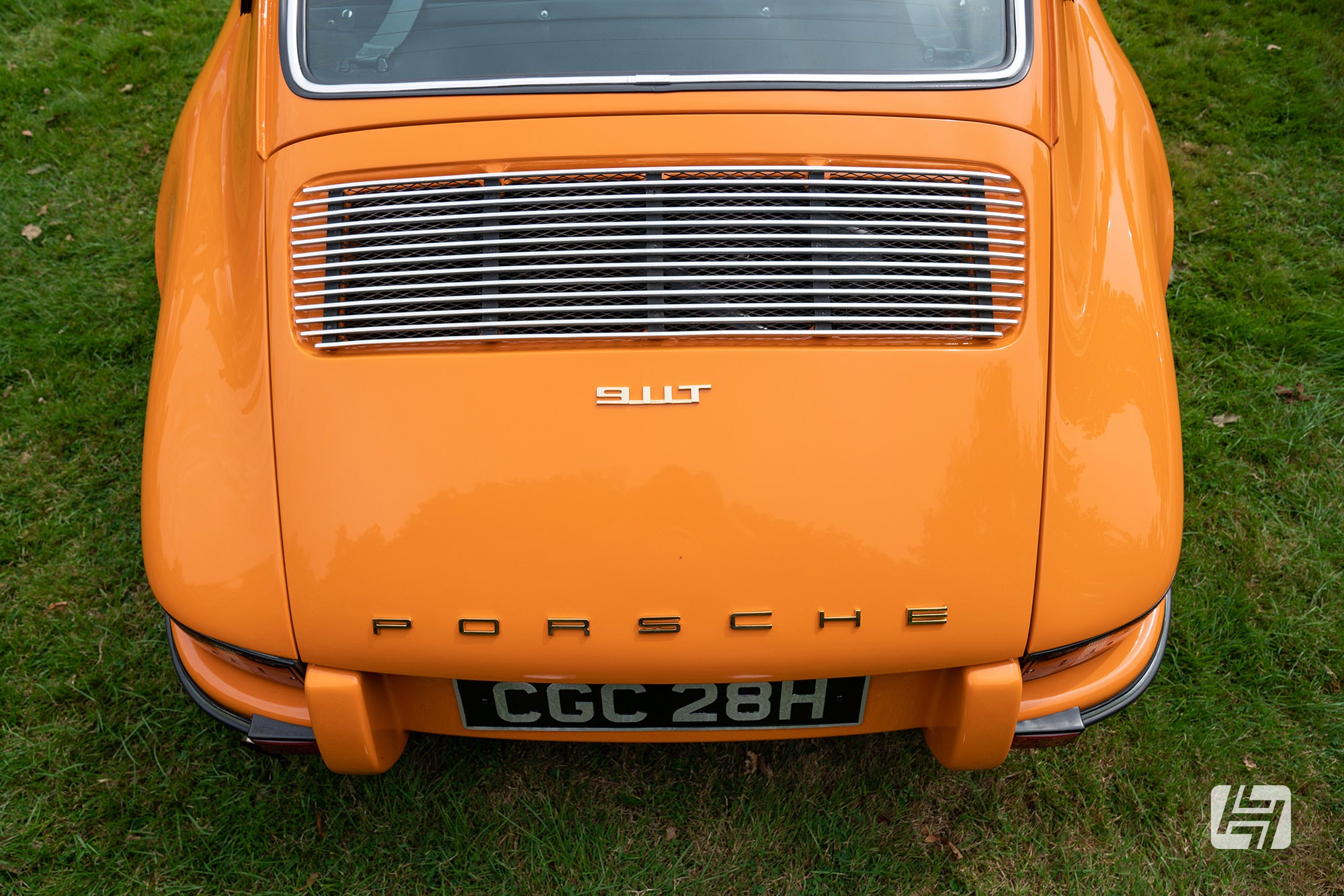 7.Rear Lights
As with the headlights, if you started with a G series car you could keep your existing 911 tail lamps in place, depending on their condition. For owners working with a 964, you'll be looking to fit the earlier style lamp units and rear light lenses more in keeping with the minimalism of the seventies cars.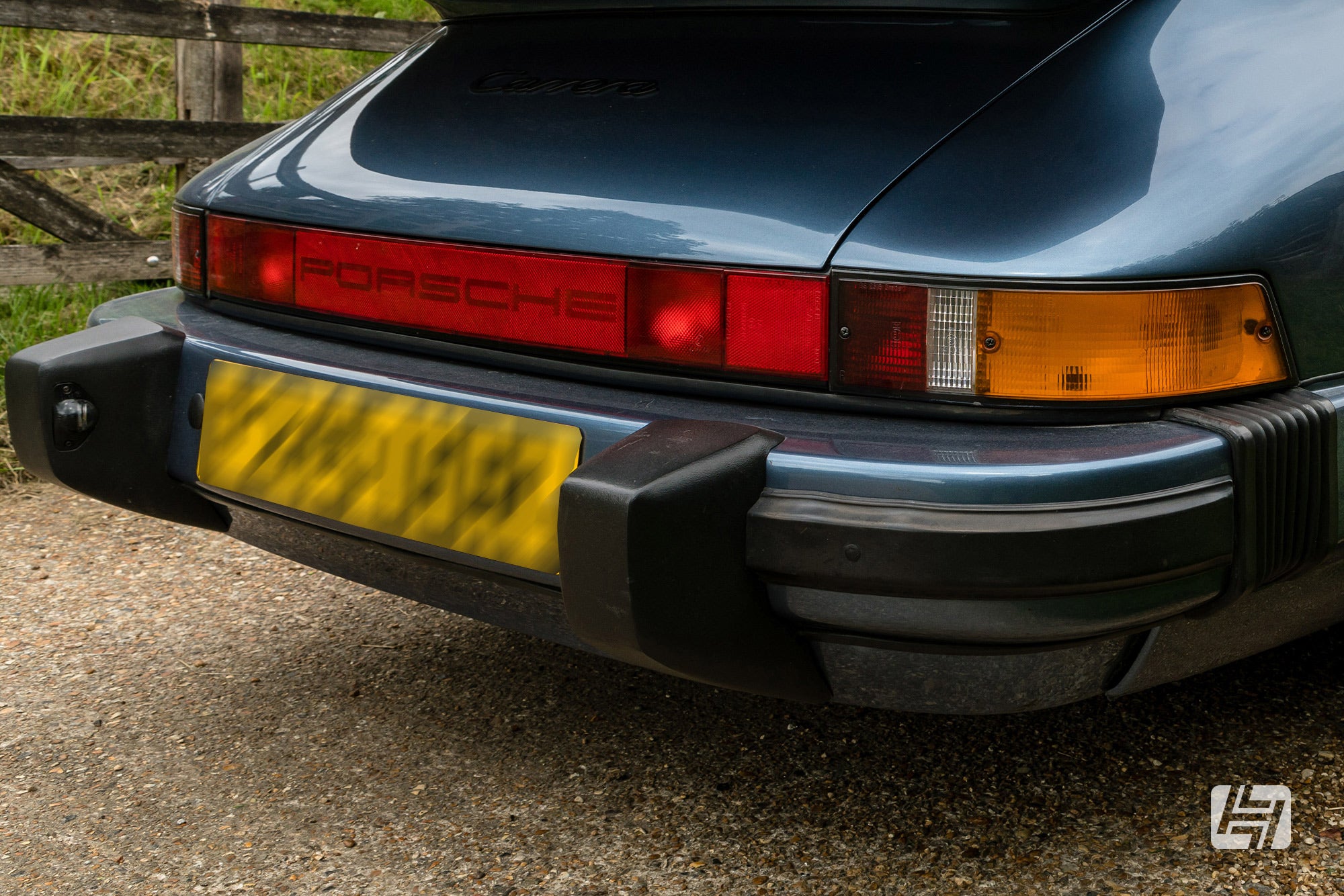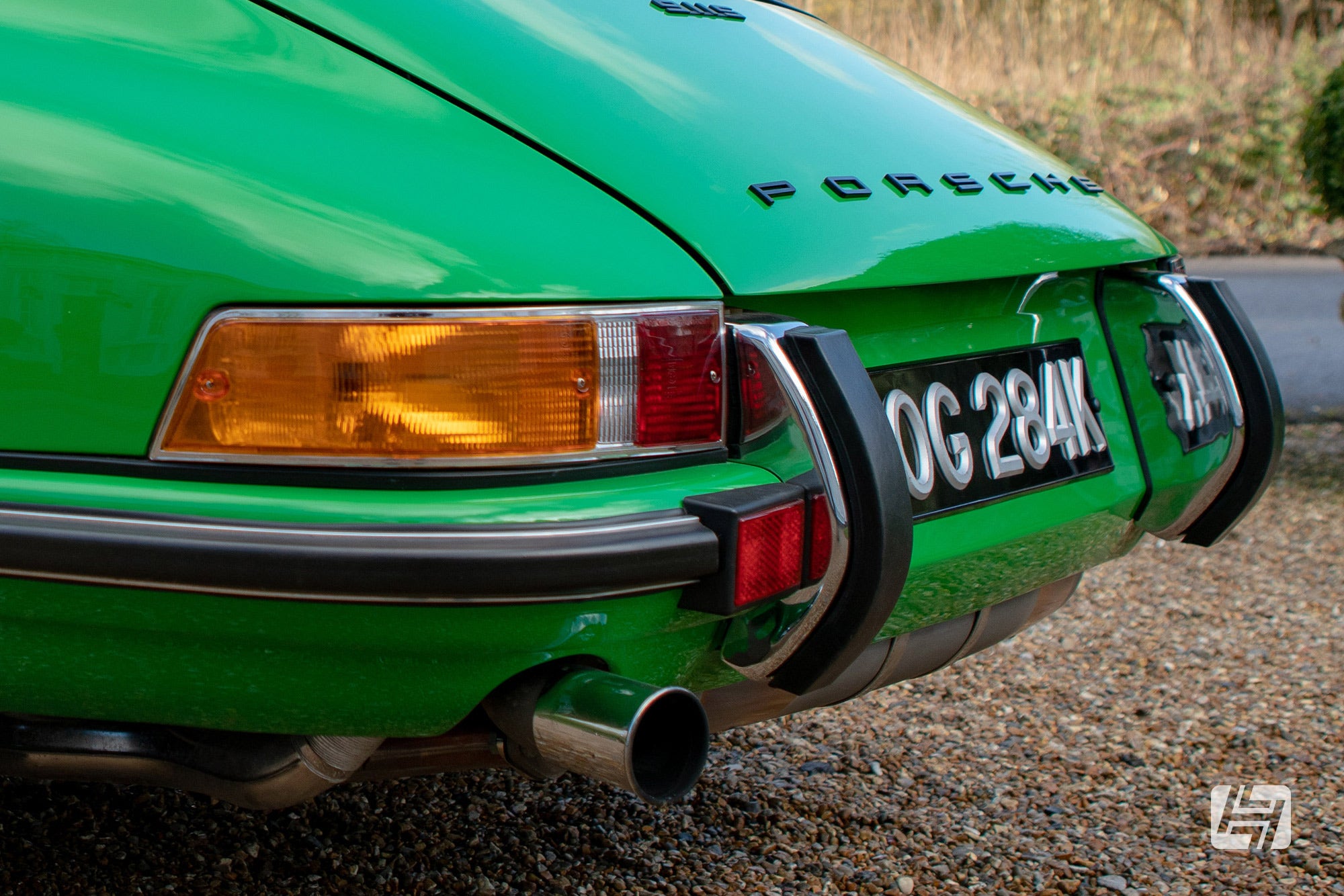 8. Backdate Rear Bumper
The rear bumper of the pre 73 cars comes in 3 pieces. This comprises of a single pressed centre section and a pair of rear corners. On top of this, and framing the classic black and silver number plate (only to be used on pre 75 vehicles by UK law) is an over rider double act with additional rubber trims.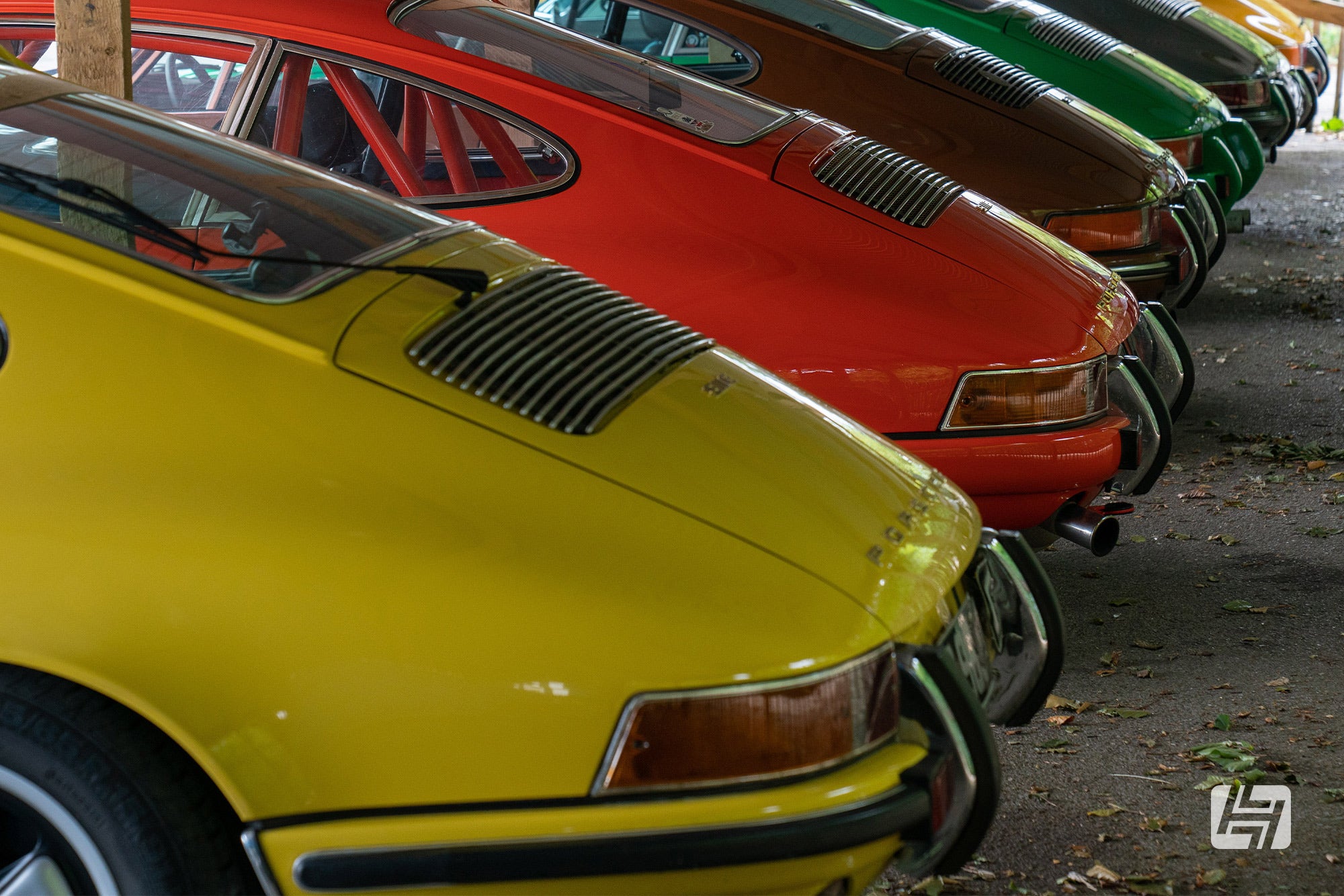 9. Rubber Seals
Finishing the job off nicely is a rubber seal between pretty much everything. From the front bumper to body seal, through to headlight rim to body seal and the horn grille top rubber seal through to the rear bumper quarter seals and the centre seal for the rear bumper. There's also a sealing rubber between the front wing and the windscreen cowling to help prevent vibration between the panels.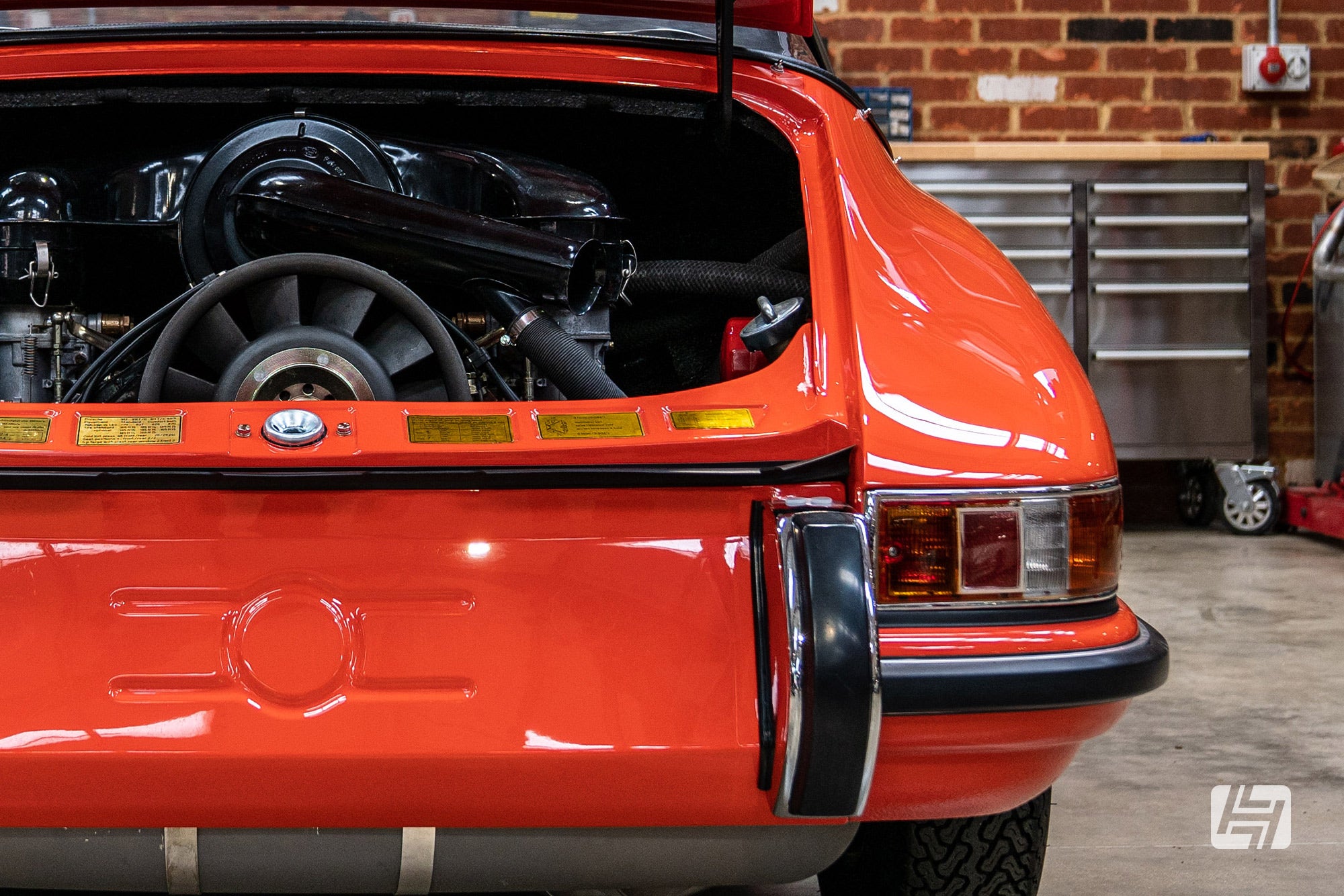 10. Other Options for your 911 Backdate
The beauty of a backdated 911 project is that you can make it anything you want. You can stick with how Porsche first offered the 911, or you might take influence from motorsport and build a 911 hot rod. If that is what you fancy we have a few other parts you might be interested in. Firstly is our Porsche 911 sunroof delete panel which has proved popular with customers building fast road and race cars. Secondly, if you love the look of the Singer Porsche 911, you might be interested to know about our wide wheel arches for the front and Turbo style arches for the back. These panels weld on to both the front wings and rear quarter panels allowing for wider rubber and giving a much more purposeful stance. Lastly, to finish off the 911 Hot Rod panels we also offer an RSR style long bonnet with central fuel filler cut out.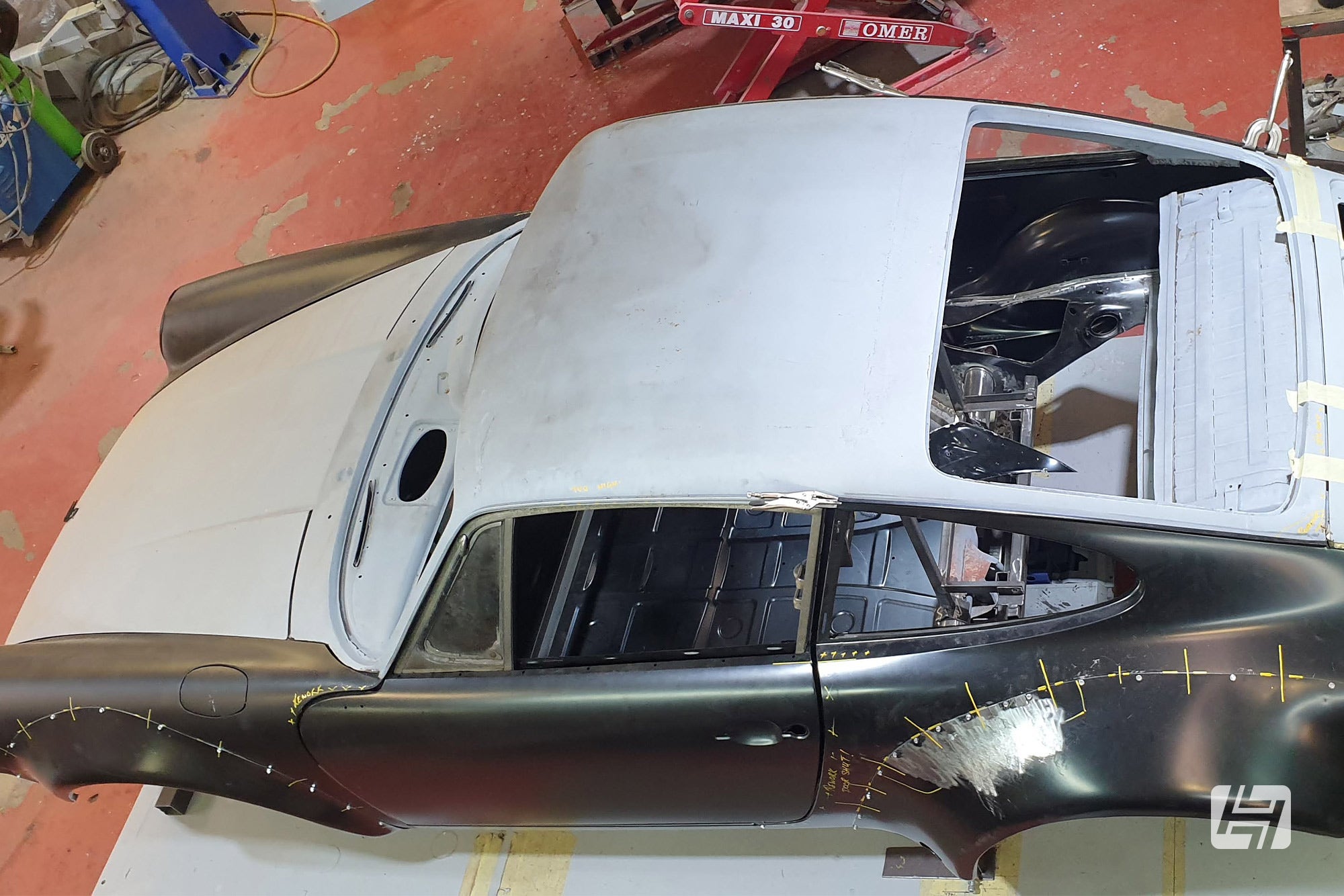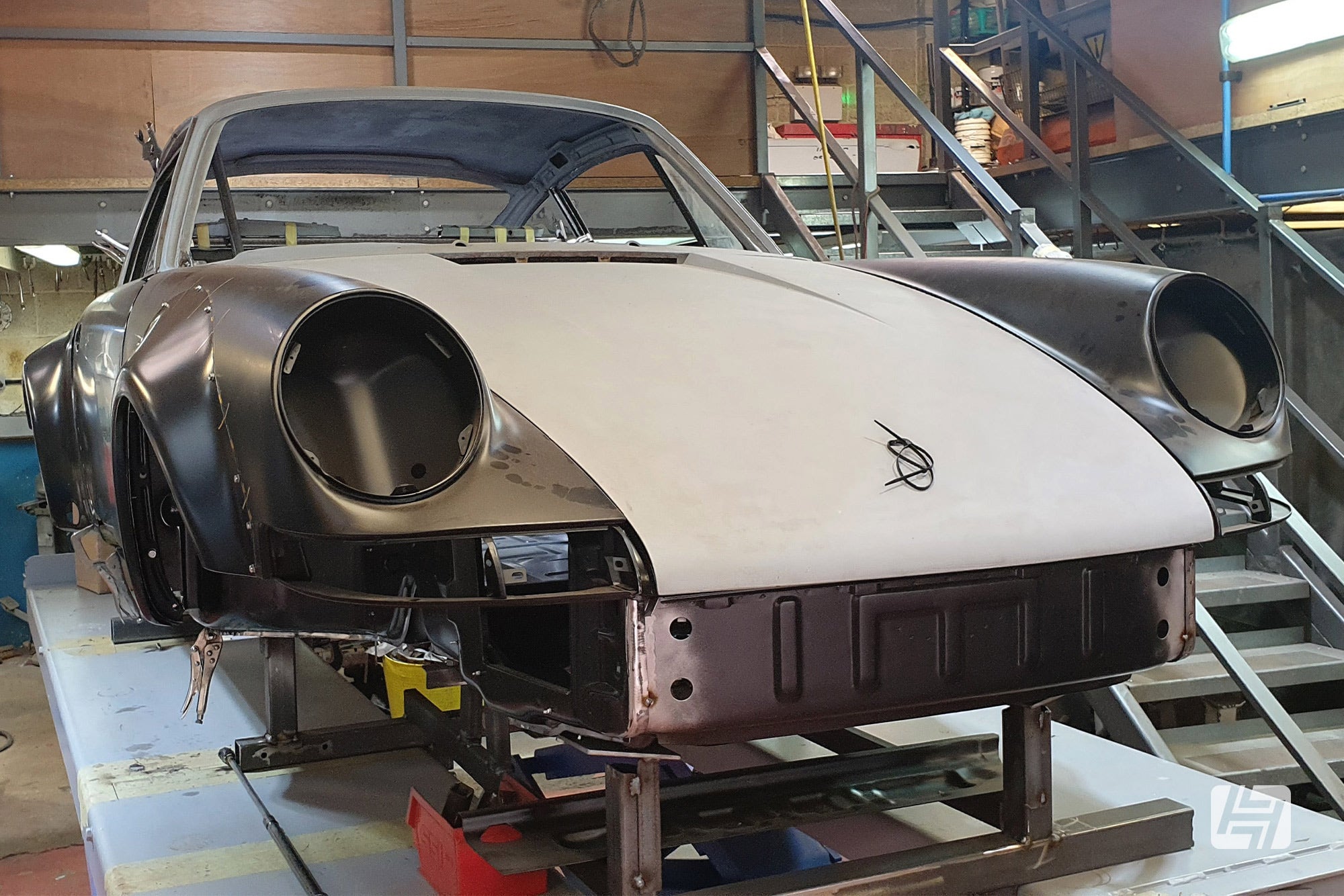 We hope you find this guide useful and are suitably inspired for the car that you could create. Even though you are about to pull it apart, still take due care when buying your base vehicle. Rust remains a classic cause of complications and will cost you extra to correct. Likewise, if the running gear is in good shape, or better still the car is MOT'd and driving you'll be streets ahead when it comes to putting everything back together. Best of luck! Andy